GREAT GARDEN ACCESSORIES AND HOMEWARES LOVED ONES WILL BE DELIGHTED TO RECEIVE THIS XMAS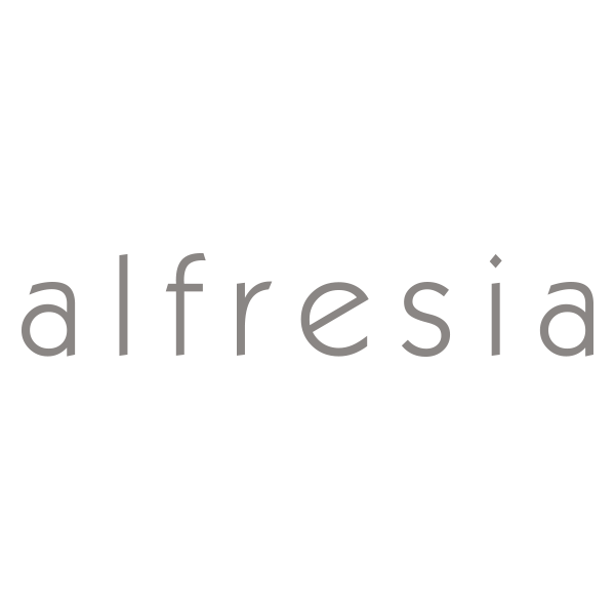 FACEBOOK | TWITTER | INSTAGRAM
Get Xmas-ready with these fab and affordable products from Alfresia
Colourful children's play furniture, garden accessories and more
It's never too early to think about Christmas gifting, especially when many of us have a list as long as our arm of people to buy for. Whether it be buying for family, friends or secret Santa with work colleagues, it's important to pick a gift that's really going to be loved and used.
Alfresia has some great products, from stylish garden accessories to fun children's furnishings – there is something to suit everyone.
Floral Patchwork Teepee – £34.99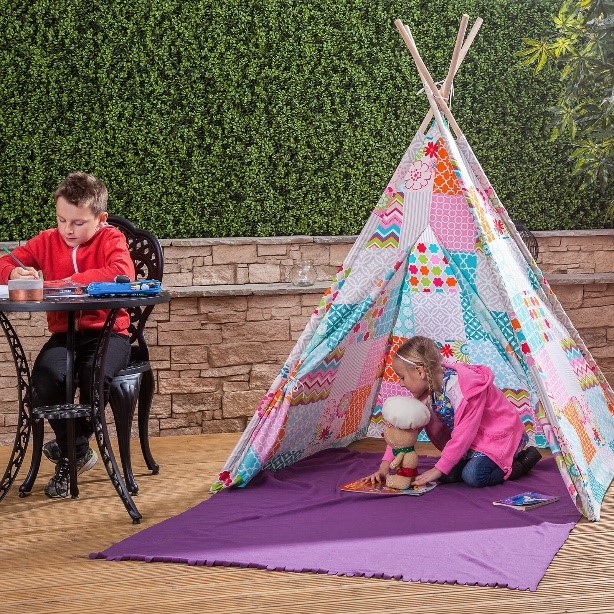 Brighten up Christmas playtime indoors with this traditional shaped teepee which features a pretty patchwork design. Ideal for keeping little ones entertained by offering them their own secret hideaway, it is also a great addition to any playroom or bedroom.
It offers the perfect space for encouraging kids to get creative by hosting their own festive soiree or slumber party and whilst it can be enjoyed inside over the winter period, it is also ideal for outdoor use in the summer months. The teepee can be assembled within minutes and dismantled and stored away in its matching storage bag when not in use.
Alfresia has a variety of teepees available on the website which come in a range of different patterns and colours.
Dimensions: 120cm (W) x 160cm (H) x 120cm (D)
Kids Forest Garden Furniture Set – £199.99
Keep little ones entertained and add a touch of magic to their Christmas Day with this great tree trunk table set. It will help to encourage children to be creative and experience nature and is the perfect space for them to have hours of fun – this might be time spent eating or doing crafts and activities. It will sit beautifully indoors and bring a touch of the outside in, allowing little nature lovers to appreciate the wildlife surroundings.
The wipe-clean table top makes light work of cleaning and the set's smooth and rounded edges are ideal for keeping small children safe.
Dimensions: Table – 65cm (D) x 83cm (H); Stools – 35cm (D) x 35cm (H)
Kids Mushroom Garden Furniture Set – £199.99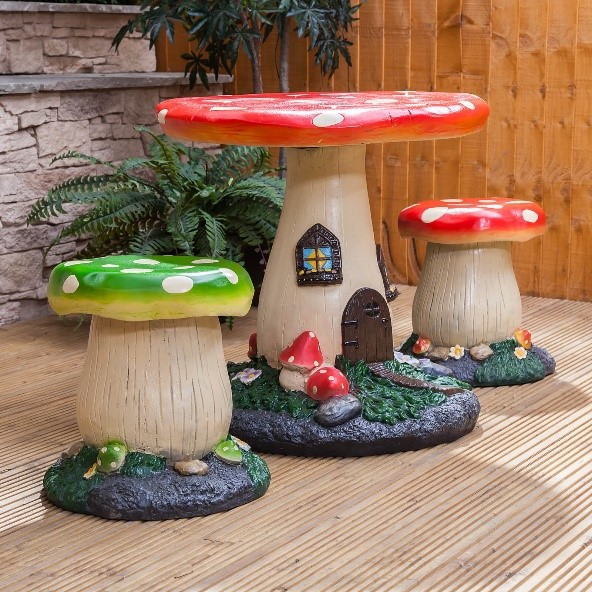 This colourful, table and chair set is perfect for kids who want to go on a magical fairy-tale adventure this Christmas. The design is beautifully crafted with a miniature fairy door and windows – helping to encourage children's imaginations over the festive season.
Both the mushroom table top and toad stools are easy to wipe-clean and made from strong and durable material, meaning this sweet fairy-tale set will last for years to come. It is ideal for indoor use, making it the perfect addition to play areas within the home to keep little ones entertained.
Dimensions: Table – 65cm (D) x 83cm (H); Stools – 35cm (D) x 35cm (H)
Handmade Lighthouse Design Bird H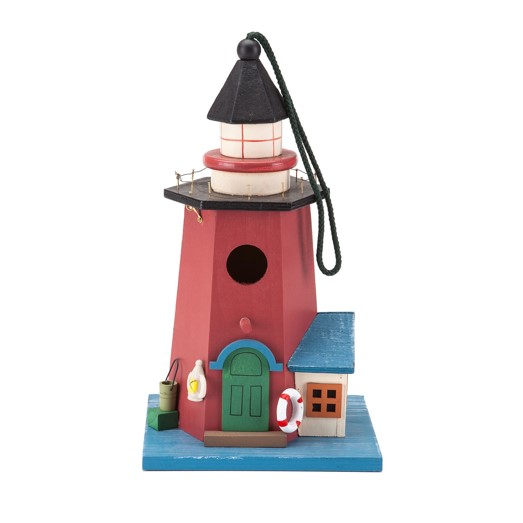 ouse and Feeder – £14.99
If you're looking to treat nature lovers to a gift they'll cherish, then this beautiful hand-crafted birdhouse is the perfect choice. Not only does it offer the ideal sanctuary for
nature, but it will also allow feathered visitors to keep a watchful eye of the garden.
Its colourful exterior will hang stylishly in any outdoor area and birds will love making use of the spacious central box for nesting and gathering food from the outer platform.
Handmade Hanging House Bird Feeder – £14.99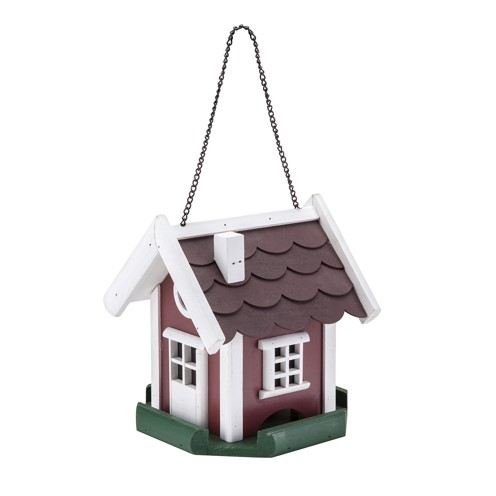 Bird houses are a great way to protect
the various outdoor wildlife during the colder months, whilst also adding a touch of character to the space. This cottage design w
ooden bird feeder will make a great Christmas gift for those who like to take care of the birds and wildlife visiting their garden – helping them to thrive outdoors.
Not just a pretty garden accessory, the small windows on each side allow feathered friends to feed with ease, and the detachable roof makes it simple and easy to refill.
Alfresia.co.uk sells a unique range of garden and conservatory furniture, cushions, barbecues, outdoor heaters, homeware and premium kitchen appliances via its website.
For more information, visit www.alfresia.co.uk.
Chateau de Chausse's Côtes de Provence AOC, 2016, France's #1 Rosé
Adds International Flavor to the Hamptons This Summer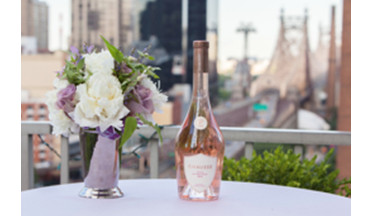 Idyllically nestled in France's Provence-Alpes-Côte d'Azur region in the heart of the St. Tropez peninsula, the award-winning Château de Chausse winery is celebrating the spirit of this summer's season by offering its Côtes de Provence AOC Rosé, 2016—one of the premier rosés from France—along with five other premium estate wines.
Available from select retailers in the United States and online, this should be especially welcome news this summer for international wine connoisseurs who are also residents and visitors of the Hamptons, the seaside resort area on Long Island's East End long favored by New Yorkers.
One reason that the arrival of Château de Chausse should make such a valuable addition to dinner tables and cocktail parties in the Hamptons this summer—and all year long—is the diverse variety of choices it offers. This is especially true in an area that while boasting more than 60 domestic wineries and vineyards, knowing how and where to procure that ideal French import can sometimes be difficult.
Crafting some of the most expressive and natural wines that only the St. Tropez peninsula region of France can offer—and organically cultivating them from the finest hand-picked and hand-pressed grapes on 38 planted acres—this rare and unique collection is available in cases of six with prices ranging between $19.99 and $39.99.
In addition to its highly popular Château de Chausse Côtes de Provence AOC Rosé, 2016, which boasts enticing aromas of white-fleshed fruits in a salmon-pink colored texture, the five other premium collection selections include:
Blanc Côtes de Provence, 2016 – Extending its roots to exceptional depths and giving rise to an intense aromatic complexity evoking such yellow fruit as ripe apricot and vine peach, this white "Diamant" wine is produced using the same methods as the great white burgundies involving a specific battonage in oak barrels performed daily by the cellar master to intensify the aromas.
Château de Chausse White 2016, – A deep-rooted Rolle grape brings an intense aromatic complexity to this wine. Pale yellow colors with silver tints are complemented by the aroma of peach. On the palate it is elegant with a lingering finish.
Diamant Côtes de Provence, 2016 – Tinged with coconut, oak aging is what gives this wine subtle notes of vanilla and warm undertones of brioche. It has a long aging potential of between five to ten years where the taste will continue to evolve to include hints of grilled almonds and & quince.
Rubis Côtes de Provence, 2013 – An elegant ruby-red color with a garnet tint, this wine combines rich fruit complemented with an undertone of mocha, this wine ages gracefully for up to ten years and is both fleshy and silky on the palate.
Rouge Côtes de Provence, 2013 – Round, smooth syrah blends pleasingly with the deep intensity of a cabernet, creating an aromatic symphony of black cherry, violet, liquorice and leather.
About Château de Chausse
Nestled in the St. Tropez peninsula in France's Provence-Alpes-Côte d'Azur region, the stunning and pristine Château de Chausse estate lies just nine miles from St. Tropez. The 135-acre property was originally purchased in 1986 by Yves and Roseline Schelcher, a Swiss couple who increased the estate's original five acres of vines to 37 total planted vineyard acres. Their first official release under the Château de Chausse label was in 1993. After 30 years of ownership, the Schelchers sold their estate in 2016.
For more information, visit https://chateaudechausse.com.
Facebook: https://facebook.com/chateaudechausse
Instagram & Twitter: @chdechausse
GIFT SOME 'ARTY' BEER FOR CHRISTMAS CHEER!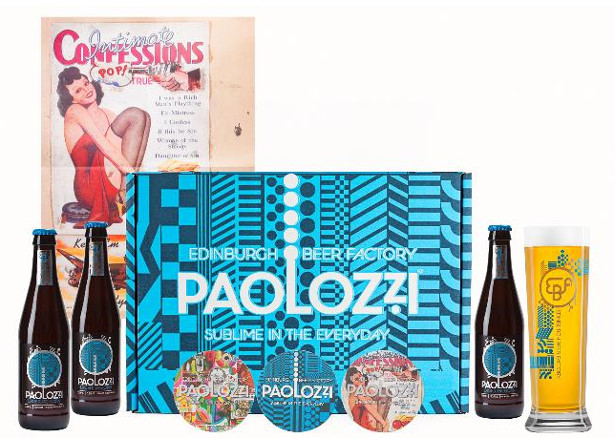 With grey skies and downpours upon us, perhaps this is a good day to turn our thoughts to Xmas Gifting, so we wanted to let you know about this year's offering from the multi award-winning Edinburgh Beer Factory.
With options to suit a range of budgets, Edinburgh Beer Factory's Paolozzi lager will be sure to please both the beer and art enthusiasts who receive these attractive gift packs this Christmas.
The Edinburgh Beer Factory (EBF) is a family-run, independent brewery founded in 2015. The aim of the brewery is to inject all that is best about Edinburgh – inventiveness, open-mindedness and irreverence – into its beers.
Edinburgh-born Eduardo Paolozzi (1924 – 2005), widely regarded as the Father of Pop Art, was one of Britain's most influential post-war artists and perfectly embodies EBF's ethos: he was a true Scot, born from Italian parents, with both a European and global perspective. Paolozzi believed in creating art from ordinary, everyday objects, creating the 'Sublime in the Everyday'. His colourful Tottenham Court Road mosaics are a much-loved feature of the London Underground.
EBF decided that all its beers should be inspired by the work of Eduardo Paolozzi, and the company pays a charitable donation to the Paolozzi Foundation for every bottle and pint sold (paolozzifoundation.org).
Paolozzi Lager is a full-bodied, un-pasteurised 5.2% abv Lager, brewed using 100% barley malt, and has been voted the UK's best Helles/Münchner lager two years running at the World Beer Awards. Eduardo Paolozzi's 'Illumination and the Eye' features on the lager's bottle label.
All of the gift packs feature this artwork on the bottles and glasses as well as other works of art across the range of beer mats and posters included within the packs.
The Paolozzi Gift Pack (£15) includes three-bottles, a glass, beer mats and poster.
The Paolozzi Unfiltered Cans Gift Tube (£10) includes 3 cans of Paolozzi Unfiltered lager and an A3 Paolozzi art print.
H Forman & Son London Cure Smoked Salmon, 350g, £16.40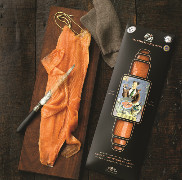 "London Cure" Smoked Salmon prepared from Grade One Scottish Salmon. Established in 1905, H.Forman & Son is the oldest producer of smoked salmon in the world and their salmon is FULLY hand prepared, is low in salt and contains no sugar. Forman's product is used by leading chefs.
Forman & Field Christmas in a Basket, £139.95
Christmas in a basket. Smoked salmon, stilton, ham, the best things in life.
Contains:
· Forman's Grade One London Cure Smoked Salmon 200g
· Marmalade Glazed Half Alderton Ham min 2kg
· Forman & Field Hand-Mixed Christmas Pudding – Family Size 454g
· Cropwell Bishop Stilton 500g
· Peter's Yard Mini Crispbreads 105g
· Brandy Butter 225ml
· Cranberry & Vintage Port Sauce 200ml
· Artisan du Chocolat Truffles 100g
· Presented in a Traditional Wicker Basket.
Elizabeth Shaw Christmas Biscuit Selection, £5 from Sainsburys
Includes the popular Mint & Cocoa, Coconut & Hazelnut biscuits and a new exclusive pack of White Chocolate & Cranberry Biscuits.
Elizabeth Shaw Signature Collection, £5 from Tesco
A selection of chocolates with genuine fortified wine, spirit and liqueur syrup centres, also suitable for vegetarians.
Caorunn Gin, £28 from Waitrose, Sainsburys, Asda, Tesco, Morrisons and more.
A small batch Scottish gin made with 5 hand foraged botanicals; bog myrtle, coul blush apple, dandelion, heather and rowan berry. The perfect serve is with cool fizzing tonic and slices of red apple to highlight its aromatic flavour profile.
Bolney Wine Estate Pinot Noir, £22.99
bolneywineestate.com
Champions of red wine, this Pinot Noir is full of red cherry and hints of cedar wood. A perfect wine to gift at Christmas or pair with meat.
Bolney Rosso Vermouth, £19
bolneywineestate.com
Rosso is a fortified wine with distinctive flavour profiles, which come from the botanicals growing in Bolney's own vineyard hedgerows. Rich, delicious hedgerow fruits with floral herb, eucalyptus notes and the classic aroma of wormwood.
Kitchen Masterclass at Michelin restaurant Pied à Terre, £230pp
This experience will teach you a few new tricks, show you the behind the scenes in a Michelin restaurant and finishing with a 4 course lunch with wine matching. Starting at 9am with the head chef until 12pm, after lunch you'll also receive a goody bag to take away with you.
Master Oh energy treatment, £180
http://www.masteroh.com/
Master Oh's Energy Treatments are a powerful combination of acupressure and sound which help to open the energy channels and improve the flow of 'human energy' – Qi. Give the gift of energy to help loved ones clear toxins and recharge their energy system.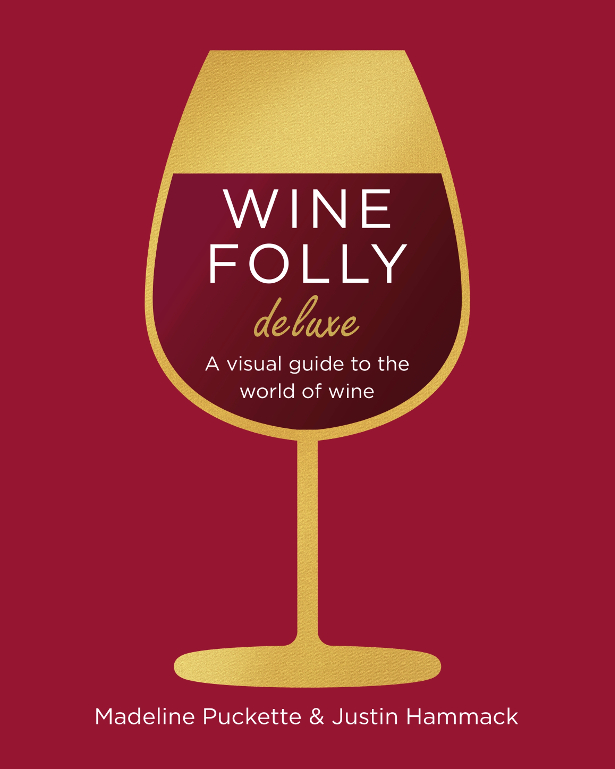 Wine Folly: Magnum Edition: The Master Guide coming this October in hardback.
Grin & Bear London.

Run by 31-year-old ex-fashion designer Michael Dankwah, each bear is lovingly handmade in Britain.
Having begun his fashion industry career in a fabric shop, Michael has a keen eye for choosing beautiful fabrics. Michael is also now working alongside Liberty London to create bespoke teddy bears out of their iconic fabrics. The bears are available to purchase from the famed department store.
Bears start from £69 and can be purchased online or from Liberty of London. https://www.grinandbearlondon.com/cute-teddy-bears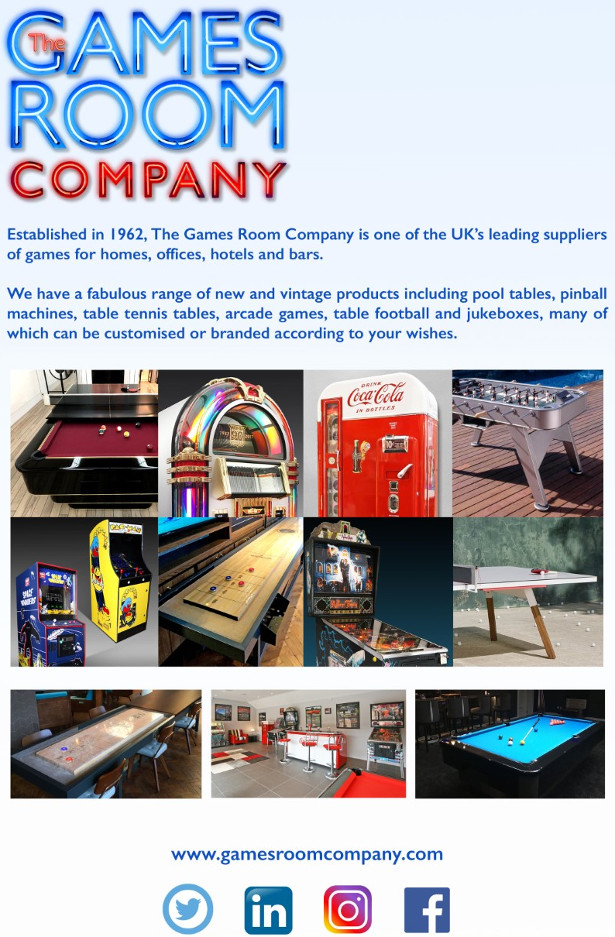 Have a Divine vegan Christmas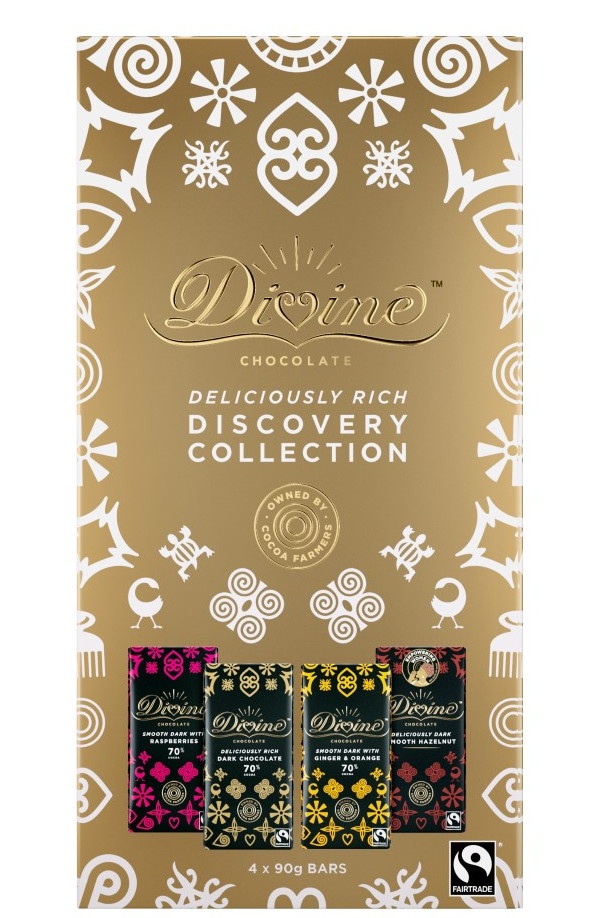 Divine Chocolate, the only Fairtrade chocolate company co-owned by cocoa farmers, is launching a delicious new range of vegan festive chocolate gifts, bars and treats. Divine chocolate is made using the 'best of the best' Fairtrade certified cocoa, grown with pride in Ghana by Kuapa Kokoo, co-operative of 85,000 cocoa farmers who own 44% of the Divine company. Co-ownership ensures the farmers receive a share of the profits they help to create, and also enables them to gain greater insight into their industry.
Boxed Chocolates
NEW Divine Discovery Collection (£10 RRP)
The perfect gift for the dark chocolate lover
Our signature 70% dark chocolate, with three other fantastic flavours such as Smooth Dark with Raspberries, Smooth Dark with Ginger and Orange and Deliciously Dark with Smooth Hazelnut.
Divine Dark Chocolate Mint Thins and Dark Chocolate Ginger Thins
Whether it's after dinner (or just because it's Christmas), these delightfully moreish flavour packed dark chocolate thins are a winning combination. Delicious to share with friends over a coffee, or perfect for a crowd pleasing gift.
Divine 70% Dark Chocolate Advent Calendar (RRP £5)
This grown up Advent calendar is the perfect choice for those who prefer the intense cocoa taste of dark chocolate, or for those avoiding dairy. The beautiful illustration of a wintery woodland scene will appeal to animal lovers too, and each door opens to reveal a British wildlife fact. In addition, 3p from every calendar sold will be donated to the Woodland Trust. Divine chocolate is committed to sustainability, which is why the calendar is certified by the vegan society and its environmental credentials are featured on the back of the pack
Dark Chocolate Coins (RRP £2.20)
Giving coins to children is a long-held tradition for Christmas and Hanukkah, or for decorating the Christmas tree. Choose from seriously smooth Milk Chocolate Coins in traditional bright gold foil, or rich Dark Chocolate Coins in seasonal red and green, a rare choice for dark chocolate lovers that is also suitable for vegans. Both are Ou Kosher certified.
Vegan Tasting Hamper (RRP £29.95)
This scrumptious Divine Vegan Chocolate Hamper makes the perfect gift for any dark chocolate lover, with a selection of seven flavours of our dark chocolate bars and two varieties of our dark chocolate thins. You'll be spoiled for choice with this bountiful hamper, with delicious treats such as our exquisitely rich 85% dark chocolate, our 70% dark chocolate with tangy raspberries and our smooth dark chocolate with pink Himalayan salt. Whether you love to explore dark chocolate flavours or want to shower a friend in chocolatey goodness, this hamper is the perfect choice.-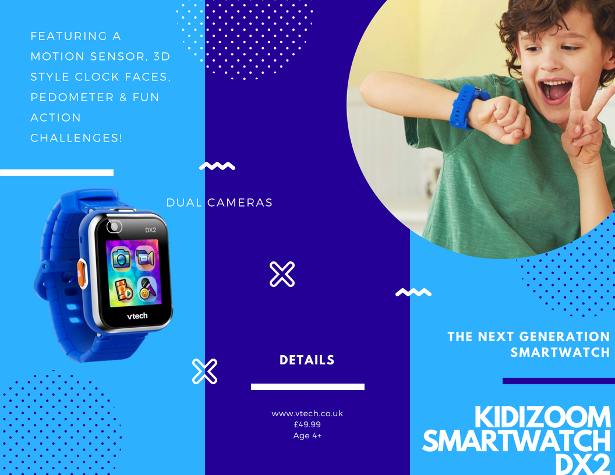 A contemporary yet cool addition to your bedroom or office walls,
the lightbulb and question mark LED wall lamps from Flying Tiger, come to life & illuminate your room, ready to impress your guests.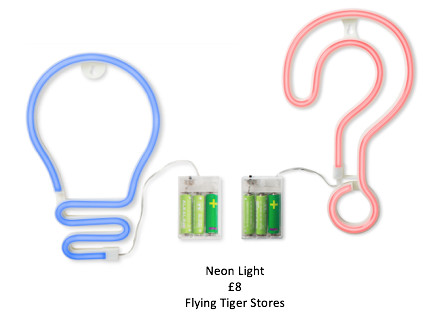 Perfect for keeping students motivated or add a subtle glow to any children's room.
Food gadget gift ideas leading into Christmas 2018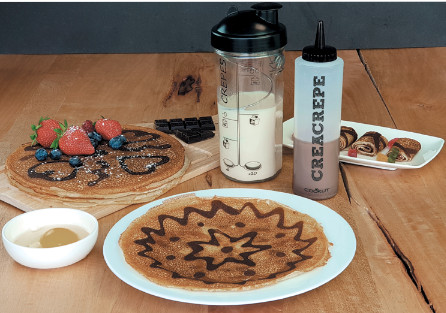 CREACREPE by Cookut – £24
A complete kit to make fun and creative crepes in the kitchen. Firstly the crepe ingredients are added into the MIAM crepe maker and shaken together (as per measurement instructions). Next up the user mixes a choc crepe mix in the creacrepe bottle/pen, heats up a pan with a little oil and then draws a pattern directly into the pan. Next up the crepe ingredients from the MIAM shaker are poured into the pan to create a perfect crepe or pancake. Each crepe can be personalised with a different pattern for family and friends around the table. Lot's of fun to be had at a dinner party – or at breakfast time with the little ones!
Step-by-step guide imagery available
PASTA THERAPY by Cookut £38
Prepare, slice and hang homemade pasta all-in-one with this nifty little set that not only mean's it's quick and easy to make fresh pasta at home in 15 mins without the need of a machine, it's also a great little stress-buster after a long day in the office with all that kneading and rolling of the dough! And super relaxing too, hanging the pasta and admiring the production line as it were. The set includes: one special rolling pin with heightened edges to control the thickness of the pasta – made of wood with just the right coarseness to make textured pasta that holds onto sauce, one wooden pasta dryer (collapsible for easy storage) and one tagliatelle roller for quick, precise cutting.
SOOSHI by Cookut – £28
Sushi at home made easy! Mould, press, push and enjoy! Freshly prepared sushi rolled in minutes. The set includes the mould itself, a rice compress to allow fish to be inserted (step 2) and one pushrod to release the rolled sushi. A brilliant and original giftset for the amateur chef or a sushi lover in general this Christmas!
Morry the mojito maker by Cookut – £18
The 4 in 1 tool for prepping a perfect Mojito. The user can squeeze a lemon, grind mint, measure out alcohol units and crush ice too with this all in one gadget. Ideal for the festive season of celebrations ahead and quite the party piece for any avid cocktail maker.
BAM BAM – natural and organic bamboo straws by COOKUT
And after all the cocktail making, a suitable single-use plastic straw alternative is needed to enjoy said beverage and they don't get much better than the BAM BAM by Cookut, which are 100% natural organic bamboo straws – made from sustainably managed forests. Reusable straws can be a pain to clean, but this set also comes with a cleaning brush too for an easy-clean everytime!
Set of 6 BAM BAM straws with cleaning brush presented in tie bag – £14
It's the same every year, Christmas seems like years away but, seemingly, within the blink of an eye it's December and you have a longer than long list of gifts to buy for loved ones. This year, don't get bogged down by the Christmas stress – Colgate brings you the ideal gift for even those awkward teenagers or picky grandparents. Introducing the new Colgate® Connect E1 Smart Electronic Toothbrush.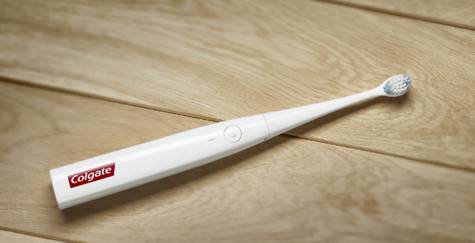 Brush with intelligence with the Connect E1. This app-enabled smart electronic toothbrush has been designed with dentists to provide real-time feedback to improve brushing habits.
Don't let all that Christmas feasting get to you, the Connect E1 will help to prevent problems before they start with the 3D brushing coach which will show you where you've missed.
Everyone will love this cool gadget that will make the brushing experience more interactive and fun – connect it to the app on your phone and compare your technique with your family to see who brushes best!
The Colgate Connect E1 is available to buy from Apple for £89.95.
MARTINI LAUNCHES THE ULTIMATE CHRISTMAS GIFT FOR NEGRONI COCKTAIL LOVERS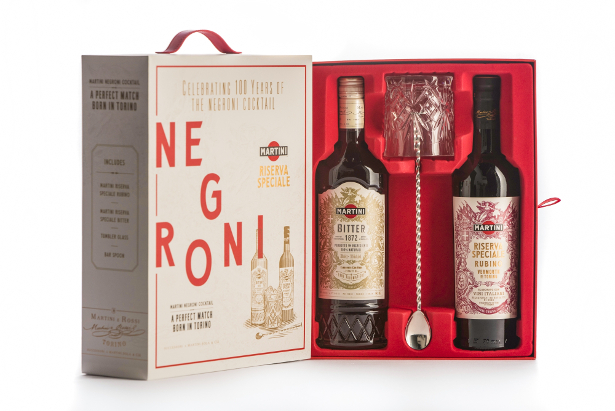 MARTINI Negroni Cocktail Gift Set
Celebrating one of the UK's most stylish cocktails
Simple to make, yet devilishly complex on the tongue, the MARTINI Negroni cocktail is the king of aperitivo and a perfect drink to savour over the Christmas period. A concoction of perfectly matched ingredients, the MARTINI Riserva Speciale Bitter is blended to complement the sweeter notes of MARTINI Riserva Speciale Rubino. Adding Bombay Sapphire gin – where the botanicals from the bitter have been sourced by the same herbalist – creates a harmonious, more rounded Negroni.
This Christmas, MARTINI is bringing the Negroni cocktail to the table and celebrating nearly 100 years of the iconic drink with the perfect gift set to help you create and enjoy.
MARTINI NEGRONI COCKTAIL GIFT SET
For those looking to gift a Negroni cocktail drinks enthusiast this Christmas, MARTINI has introduced its sophisticated gift set, which includes its premium range of vermouth and bitter, used to make a classic MARTINI Negroni Cocktail at home.
The gift set includes a bottle of Riserva Speciale Bitter, Riserva Speciale Rubino, a rocks glass and bar spoon. All that's left to add is a serving of perfectly matched Bombay Sapphire gin. Finish with some ice and a slice of orange garnish, and the cocktail creation is complete.
The gift set will be available to purchase at Ocado for an RRP of £35. Items will also be available at Harvey Nichols, Selfridges and Amazon.
The ideal gift for both men and women seeking something bold yet refined to make a fashion statement.
With eleven one of a kind designs ranging from gold, rose gold, silver, matte black, white and copper. High quality features include the real mother of pearl dial, Swarovski crystals, sapphire glass, 3ATM water-resistance and a ring band designed to fit all ring sizes. This striking watch ring is chic and functional allowing a subtle way to tell the time leaving plenty of space on the wrists for statement pieces. Perfect for meetings, parties, weddings and any occasion where a wrist watch just won't do.
De Caron's watch rings are the perfect gift idea and would definitely be a wonderful surprise under the tree.
Internationally available on www.de-caron.com from £99 including complimentary shipping and gift wrapping.
There's always room for pudding …Christmas Pudding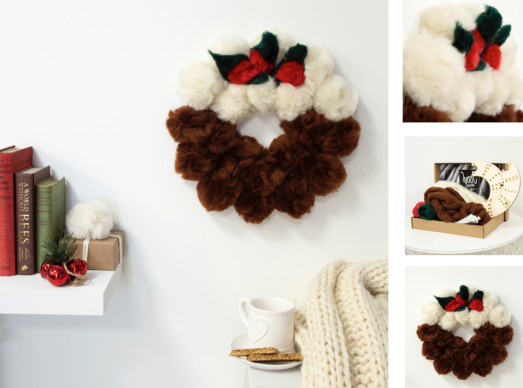 CHRISTMAS PUDDING WREATH POM POM CRAFT KIT – £19.99 – WOOL COUTURE
www.woolcouturecompany.com
What better way to get into the spirit of Christmas than to get your hands stuck into your very own Christmas project?
With the Christmas Wreath Pom Pom kit from Wool Couture, you can start working on your charming, unconventional wreath that will be ready to hang up in time for the festive season.
Easy to craft, the kit comes complete with yarn, cable ties, and a wooden wreath template to attach your pom-poms to, and of course those all important instructions.
A lovely ornament that will look delightful hung up in any room in your home, or on the front door in place of a traditional leaf laden wreath that you can treasure for next year.
Sure to capture the magic and enchantment of Christmas, you'll have yourself a very merry time fashioning an accessory you will be proud of.


Gift ideas for Christmas lists
Our range of exclusive products are perfect for featuring in Christmas gift lists. Customers in the UK and internationally receive free UK delivery on orders over £50. The sale of all our products help maintain the majestic Palace of Westminster for future generations.
Below is a selection of the many items available. High resolution photographs of all products sold on the website can be provided on request.
Suffrage Duck – £6.95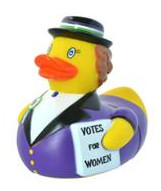 Dubbed the 'suffraduck', the suffragette duck is exclusive to the Houses of Parliament Shop and has been one of this year's best-selling products. The suffraduck made a surprise appearance in the Twitter feeds of several MPs and journalists in the summer when they arrived in Westminster to find several hundred ducks floating in the fountains of Portcullis House. Among them was BBC journalist Laura Kuenssberg.
Exclusive to Houses of Parliament Shop |All ages
Encaustic Tiles – £95-£200
Fancy owning a piece of parliamentary history? Encaustic tiles removed as part of an extensive restoration project in the Palace of Westminster are now available to buy in store and online. Designed by Pugin, the tiles are available in full or half versions and with varying degrees of wear. Well-worn tiles may be less popular with tourists, but they bear the mark of history, having been stood upon by many eminent historians over decades.
Exclusive to Houses of Parliament Shop |Collectors, Limited edition, history/archaeology buffs
https://www.shop.parliament.uk/search?q=tiles
Toby Jugs – £29.95
Evoking the satirical 80s puppet show Spitting Image, the Houses of Parliament Shop's Prime Minister Toby Jugs make amusing gifts for anyone with an interest in politics. There are 15 Prime Ministers to choose from, including Winston Churchill, Tony Blair and Theresa May, and all are handmade in Stoke-on-Trent – the historic centre of British pottery making.
Collectors, Limited editions, Politics students
Political bibs and babygrows – £9.95-£10.95
The Houses of Parliament Shop's range of baby bibs will put a smile on the face of any parent. They feature slogans and statements such as "Vote for Milk", "MP for Dribbletown" and, our personal favourite, "I passed a motion".
Babies, Parents |Exclusive to the Houses of Parliament Shop
https://www.shop.parliament.uk/collections/children/Children's-Clothing
Leader of the House Apron
£19.95
Know someone who commands the kitchen at Christmastime? Make their position official with this 100% cotton apron, an ideal gift for the Leader of your house.
Exclusive to the Houses of Parliament Shop | Foodies, Kitchen Kings/Queens
House of Commons in a Box Toy
£19.95
Get the little'uns learning about the role and practises of Parliament with this unique toy version of the House of Commons chamber. An ideal gift for politicians of the future, the toy is made entirely from beech wood and includes pieces for the Speaker, MPs, a budget box and the ceremonial mace.
Exclusive to the Houses of Parliament Shop | Children – suitable for ages 3+
Suffrage and Poppy Tree Decorations
£9.95-£12.95
With 2018 marking the centenary of two of the most important events in 20th century British history (the end of the First World War and the Representation of the People Act, which gave some women the right to vote for the first time), the Houses of Parliament Shop have a selection of tree decorations that would make fitting adornments to the Nordic spruce in your home this Christmas. They include four decorations commemorating the various suffrage movements (three of which are exclusive) and a beaded poppy.
https://www.shop.parliament.uk/collections/voice-vote/products/votes-for-women-shield-decoration
https://www.shop.parliament.uk/collections/voice-vote/products/30582
Suffragist Decoration
Suffragette Decoration
https://www.shop.parliament.uk/products/21773
Gunpowder Mustard
£7.95
Christmas wouldn't be Christmas without cold cuts and cheese on Boxing Day, and to accompany your ham, cheddar and pickles this year the Houses of Parliament Shop have a pungent mustard that'll spice things up rather nicely. Packaged in a cardboard barrel and labelled as "Gunpowder Mustard", this quirky condiment will make an ideal gift for foodies.
Exclusive to Houses of Parliament Shop | Foodies, history buffs
https://www.shop.parliament.uk/collections/gifts/products/gunpowder-mustard
House of Lords Cufflinks
£22
For anyone who likes to dress to impress, these House of Lords cufflinks are sure to go down well on Christmas day. For those who prefer green, Commons cufflinks are available.
Exclusive to the Houses of Parliament Shop
Round House of Lords Enamel Cufflinks
The first of its kind (from a charity) in the UK, disaster relief charity, ShelterBox have created a present with a purpose this Christmas with its Book Club membership.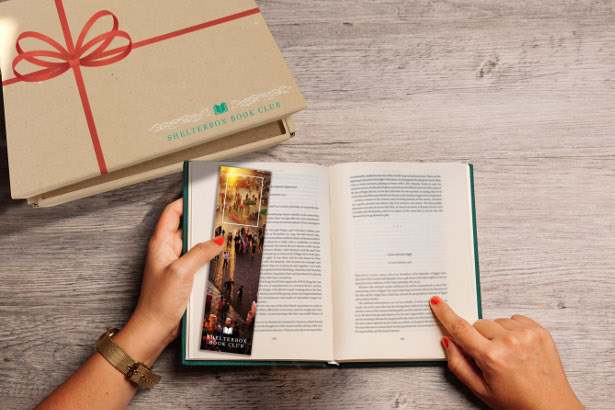 For a donation of £10 a month, every six weeks, the member (or the lucky Christmas gift recipient!) will have the chance to vote for the next compelling read from three specially selected titles. These are not just any old best-sellers though, the titles will be hand-picked by the ShelterBox Head Bookworm to reflect the amazing people and places the charity works. A copy of the most popular book will be posted out and members can also join the conversation online at the ShelterBox Book Club Facebook page. They'll have access to special content, video chats and have the chance to post thoughts and reviews with fellow Book Club members.
Bing for Christmas!

Bing is the Emmy Award-Winning, BAFTA-nominated, most regularly-downloaded BBC iPlayer preschool show for kids!
Perfect gifts for little fans of Bing, please see the attached gift guide featuring pyjamas, books, socks and the new Bing soft toy from Fisher Price.
Naughty or nice, Santa's sack is always full of surprise! 🎅
My Santa Sack DIY Knitting Kit – £33.99
Wool Couture
www.woolcouturecompany.com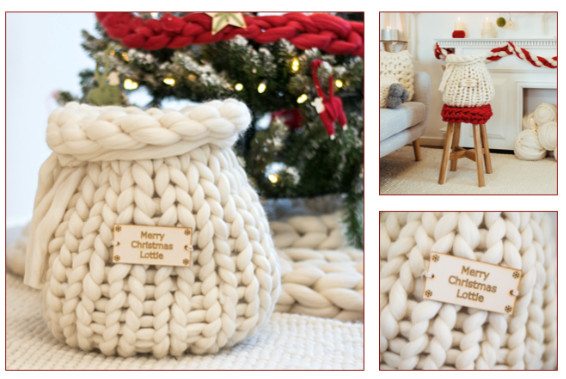 Knit your very own Santa Sack to keep gifts safe and ready for Christmas Day; a memorable, reusable and endearing way to gift presents to loved ones this year.
Complete with a dainty gift tag made from soft tulip wood that Wool Couture will personalise for you, adding that extra special homemade touch.
This easy to make DIY kit will ensure you and your family have an enchanting Christmas morning complete with a sackful of presents dropped of by Santa Claus himself!
The kit includes unspun merino yarn, instructions and optional 40mm x 100cm circular knitting needles. Available in up to 16 different colours to match any type of Christmas décor, assured to look magical underneath the Christmas Tree.
A unique Christmas collaboration between nudo adopt's authentic Italian flavours and creative ceramics artist, Michelle freemantle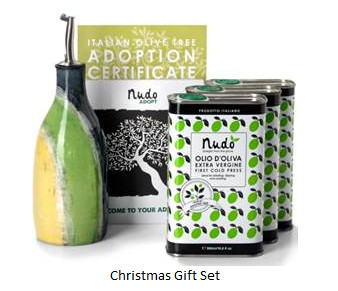 Keep a little piece of Italy all year round anywhere in the world… Nudo Adopt have collaborated with Yorkshire based artist, Michelle Freemantle, to create limited edition, handmade oil cruets especially for the festive season. This is an exclusive gift with our Olive Tree Gift Adoptions; a beautiful and long-lasting gift.
Nudo Adopt director, Katharine Doré, saw Michelle's work in a London gallery and was immediately drawn to the visionary ceramic designs which take inspiration from her environment. Drawing on this for the Nudo cruet, the colours are a reflection of the Italian landscape: yellow sunshine, green countryside and blue midnight sea. The oil cruets are a visual sentiment of Nudo's values of tradition, sustainability, and quality. The collaboration with Michelle turned out to be a perfect match with Nudo Adopt whose adoption programme has been supporting provincial farmers for over 10 years.
This concept makes for an original and creative collaboration for a Christmas gift, it's a perfect blend of the quality of Nudo Adopt with the artistic aesthetics created by Michelle Freemantle.
An olive tree adoption is for the whole year not just for Christmas; this gift is memorable and thoughtful for anyone who wants the ultimate foodie present with a special story. A wonderful sentiment that lasts longer, looks after the environment, supports provincial farmers and is good for you.
Adding to the sparkle of this is the opportunity to join the Nudo Adopt community by adopting an olive tree from one of the eight groves across the Italian countryside. Supporting small-scale, artisanal olive producers across Italy.
Gift Adoptions start from £72/$145 including handmade pourer + olive tree adoption delivery gift. Or, choose an adoption on its own from £39/$79.
This thought provoking gift comes with an official adoption. All adoptive parents receive a Nudo Adopt certificate proof to keep with pride of the on-going support to the olive farmers and the Italian countryside.
From the TV to the living room – become the ultimate adventurer with The Crystal Maze Board Game from Rascals
Voyage through themed time zones packed with a medley of mental, mystery, skill and physical games.
London, 12th September 2018 – Rascals is bringing all the adventures from one of the nation's best loved TV shows to the living room with its latest launch, The Crystal Maze Board Game. Filled with a labyrinth of perplexing puzzles and tricky challenges for friends and family, now anyone can finally take on The Crystal Maze!
Suitable for ages 10 and above and for 2 or more players, teamwork is paramount as players voyage through the four themed time zones in one of two teams competing against each other. Packed with an assortment of mental, mystery, skill and physical games, The Crystal Maze Board Game is sure to challenge and excite even the bravest of adventurers with success being rewarded in the shape of precious time crystals just like in the hit Channel 4 show. Each crystal won means more time to spend scrambling for gold tokens in the game's furious finale.
To challenge players further, each team is given one A.L.I.S card (Automatic Lock-In Situation). This can be played before any player starts one of the challenges and means that if unsuccessful they can be 'locked in' for the rest of the game unless they are bought out with a crystal, so players must use this wisely!
Rascals has also developed an official smartphone app to accompany the game called "The Crystal Maze: Game Timer" for both Android and Apple iOS devices. This FREE app features authentic music and sound effects from the show and can be used as a timer for games in the four zones and for the Crystal Dome game, which both teams play at the end.
The Crystal Maze Board Game is available from October from John Lewis and Debenhams for £35.
The Kids Write Jokes Twitter page has been entertaining its followers for years with brilliantly nonsensical one-liners about why cats eat fish ('because they both smell bad'), what you get when you cross a t-rex with a chicken ('nothing but death') and why babies don't talk ('because they have an invisible yam in their mouths!') – all genuinely written by kids.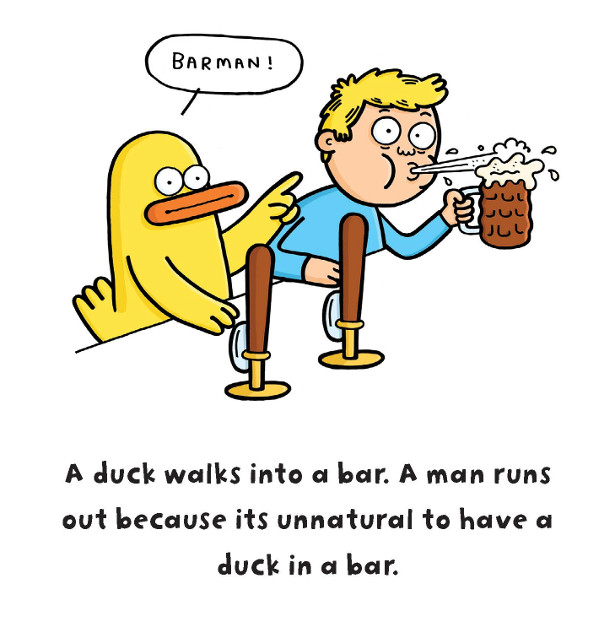 Completely bonkers and yet endlessly entertaining, the Twitter feed is run by a former kids jokes website moderator, who has amassed 100s of these crazy creations and posts them the popular Twitter and Tumblr feed – which itself has over 200k followers (including the likes of Adam Buxton, George Ezra, Matt Lucas, Minnie Driver, Charlie Brooker, Danny Baker, Hadley Freeman, Rob Delaney and Peter Serafinowicz).
Let the countdown to Christmas begin!
Gibsons launches brand new lines for the festive season
Christmas Street: 12 Days of Christmas – £20
Image result for Christmas Street: 12 Days of Christmas gibsons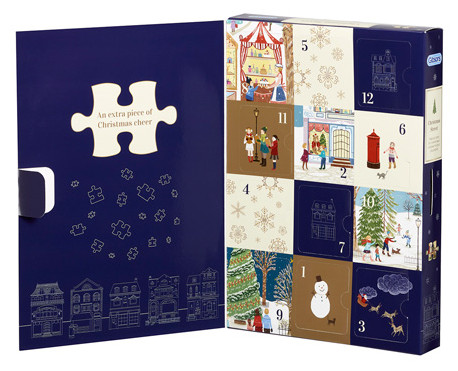 Christmas Street: 12 Days of Christmas is Gibsons' first ever jigsaw puzzle Christmas Calendar which has been beautifully illustrated by the talented artist Pimlada Phuapradit.
Families can unbox twelve festive surprises every other day this December with Gibsons' Christmas Calendar, as behind each door lies an irresistible treat in the form of an 80-piece jigsaw. The twelve puzzles eventually create one gorgeous, panoramic, Christmas scene that portrays the nights drawing in and the snow starting to fall. As the 25th of December edges ever closer, the residents of Christmas Street are getting into the holiday spirit, preparing for revelry and merriment with their loved ones. Let the countdown begin!
12 x 80-piece jigsaw puzzles.
Each puzzle can be added to the last to create a magical Christmas street scene.
Puzzle dimensions 18 x 10cm each.
RRP £20.00
Christmas Chaos! – Santa Scramble – £6
Santa Scramble is the ultimate festive gift that is bound to spread some Christmas cheer. Adorned with twinkling snowflakes, this gorgeous bauble may look like an innocent tree decoration yet encased inside are 250 piece of Christmas chaos! Illustrated by Armand Foster, the jigsaw inside this festive trinket will provide hours of entertainment and look magnificent on any tinsel-laden Christmas tree.
Open up this wonderful bauble to find a 250-piece jigsaw puzzle.
The perfect gift for jigsaw puzzle enthusiasts this Christmas.
Puzzle Dimensions 29 x 20 cm.
RRP £6.00
Bauble size: 11.5 diameters
Muster Up Your Magic – Crystal Hall Board Game – £25
Crystal Hall is Gibsons' brand new family board game. The game was developed by a group of four friends, John, Ben, Luke and Maren, who first launched the game on Kickstarter in 2016 and received over £5000 thanks to 120 backers. John then went on to pitch the game to Gibsons at Toy Fair 2017, who instantly fell in love with it and made the decision to add it to their growing games offering.
Crystal Hall encourages players to lead their wizard-shaped counters around the hall in a quest to uncover the four magical crystals that are hidden among the 36 face-down tiles. The first player to visit each of these tiles and extract the crystals is the winner. However, there's a twist, as there are more than just crystals under the tiles…cauldrons, potions, curses, even enchanted swamps await each player. And the other twist is that as witches and wizards, each player has lots of disruptive spells up their sleeves that can be used to ensure that they are first to get their hands on the mystical crystals of power…do you have what it takes to be the most powerful wizard in the Crystal Hall?
2 – 4 players
Age 10+
Box dimensions: 26x26x8cm
Each game lasts around 90 minutes
RRP: £25.00
Baby it's cold outside! – Festive Jigsaws from Gibsons – £9.99- £17.50
Gibsons have over 20 festive jigsaws in their best-selling puzzle range, including the latest Limited-Edition Christmas puzzle, 'Driving Home For Christmas'. Packaged in gold foil, the 16th puzzle in this bestselling range comes with a special serial numbered certificate, making it the ultimate collector's item.
The Gibsons Winter Collection also includes large 4 in 1 multi-box puzzles as well as the 500-piece gift range that are presented in smart, square gift boxes. From 250XL pieces for beginners, to challenging 1000 piece for the experts, there's something for everyone in the vast, festive range.
As with all Gibsons jigsaws, the beautifully illustrated pieces are made from the highest quality 100% recycled board and are therefore a pleasure to work with again and again.
1000-piece puzzle dimensions 49 x 68cm.
Driving Home For Christmas contains a serial numbered certificate in the box. RRP £17.50
Visit the Gibsons website to see the entire range of festive jigsaw puzzles
Naughty but Nice – Sweet Memories Gift Jigsaws – £9.95
Gibsons has four brand new gift puzzles that make great treats for anyone with a sweet tooth! Each Sweet Memories tin holds a 500-piece puzzle featuring a mouth-watering collage of delicious treats from either the 1950s, 1960s, 1970s or 1980s. Filled to the brim with nostalgia, puzzlers can take a trip down memory lane as the pieces from the past fit together once more. Open the tin and dive in!
Each tin contains a 500-piece puzzle.
Designed by Robert Opie.
Puzzle dimensions 34 x 49cm.
Tin dimensions 12 x 7 x 15 cm.
RRP £9.95
Family Favourites – For the Dinner Table
It's Elementary! – 221b Baker Street Board Game & Expansion Pack – £15-£24
221B Baker Street is the London address of the most celebrated fictional detective, Sherlock Holmes, and his dedicated companion, Dr. Watson. In this detective game you start at 221B and travel through the streets and alleys of London picking up clues and attempting to solve the most intriguing cases Holmes and Watson have ever faced.
Due to popular demand Gibsons, has created 50 new cases to add to the original 221B Baker Street game. Presented in a smart burgundy box that sits handsomely besides its counterpart, the expansion pack includes 50 brand new cases that are just waiting to be solved. Original game required to play.
The expansion pack contains:
50 new cases
Clues and solutions booklet
Solution check
Collectible metal playing piece
221B Baker Street RRP £24.00 / Expansion Pack RRP: £15.00
It's the Bee's Knees! – Honeycombs the Game – £20
Honeycombs is the brand-new, family matching game that will have players buzzing around like bees to a honeypot! Each game comes with 52 hexagon shaped tiles that feature six different symbols. Players must frantically connect their tiles together as they attempt to be the first to either join all of their tiles up or to create a honeycomb shape! The more matches you make the more points you will earn…have you got what it takes to be the queen bee?!
RRP £20
Package size: 20x11cm
Available from 15th October
Age 7+
1-8 players
15-30 game playing time
Fire Up Your Brain Cells! – Pass the Bomb & Pass the Pud Games – £20-£22
Shake up your Christmas routine with Gibsons' silly, after-dinner party games! Pass the Pud and Pass the Bomb are the hilarious action-packed word games that are the perfect entertainment for the whole family.
Pass the Pud is an action-packed team game for four or more players. Everyone's nerves will be tested to the limits as they answer questions in a race against time to beat the burp. Players take it in turns to draw a card from four mouth-watering categories. They must come up with an answer before quickly passing the pud on to the next player who must also come up with a suitable answer – and so it goes on until the dreaded 'burp!' Once all of the cards have been used, the team with the most sixpences are the winners.
Pass the Bomb is back with a brand-new look this Christmas and encourages players to fire up their brain cells as they take part in this explosive word game. Trigger the timer, flip the card and then frantically think of a word containing all the letters before passing the bomb on to the next player. But watch out! The timer is random and could detonate at any moment. Even the most eloquent players will find themselves tongue-tied!
Cheap and Cheerful – Gifts Under £15
Mind the Gap, Chicken Out!, Pixit – £6.50-£15
Gibsons has three quick-play card games that are the perfect entertainment for long car journeys or rainy afternoons. The first is Mind the Gap, the TfL licensed game that is presented in a sturdy little tin and takes players on a trip around the London Underground as they try to be the first to get rid of their hand.
Chicken Out! is a fun, feather-ruffling card game for 2-6 players, aged 7 and up. Players must take it in turns to play the cards from their hand with the aim of reaching 21. Hidden among the flock are 10 cheeky foxes that will either help or hinder their chances of winning.
Finally, Pixit is the brand new quick-play game where players must create order out of chaos by piling up their Pixit cubes, selecting a card, and then twisting, turning and tipping their cubes into place to recreate a pixelated image. This highly addictive, simple to learn game can be played alone, in pairs or in groups…there are hours of fun inside one little cube! Whether Pixit is played in teams, in pairs or as a solo activity, each mode is exceedingly addictive and gets tremendously tense as the Pixit cubes twist and turn. With each game taking between 15 and 30 minutes to play, it's the perfect entertainment for a long journey or a cosy afternoon.
Mind the Gap: £12.99 (2 – 8 players, for ages 6+)
®© Transport for London, registered User No. 16/5109
Chicken Out!: £6.99 (2-6 players, aged 7+)
Winner of the Indoor Toys & Games Creative Play Award 2017
Pixit: £15.00 (Ages 6+, Game play is 15-30 minutes)
Each cube is identical to the rest
32 Pixit cubes included
Share your Pixit Play-offs using #PixitGame
The Nation's Favourite! – The Iconic Brands Collection – £11-£15.95
Inspired by adored brands such as Marmite, Pringles and VW, Gibsons' Iconic Brands Collection consists of tricky little jigsaw puzzles that are presented in quirky, larger-than-life gift packaging.
Gibsons has two brand new products that have been added to the collection this year. The first is inspired by Kellogg's Corn Flakes, the pioneering product for the Kellogg Company that have been the nation's favourite breakfast cereal since 1906. This legend of the cereal world has now been brought to life in a new way with this 500-piece, double-sided jigsaw puzzle. Gibsons can't promise the pieces inside this box have the same crunch as the classic flakes, but this tasty treat will satisfy even the hungriest of puzzler!
The second puzzle in the range has been inspired by the one and only, Rubik's Cube. More than just a toy, the mathematical wonder and emblem of the 1980's has been transformed into a devilishly difficult, double-sided, 500-piece puzzle, that is sure to test even the most advanced jigsaw puzzle enthusiasts!
Rubik's Cube 500-piece puzzle
Double sided 500-piece puzzle.
Packaged in a giant Rubik's Cube Tin.
Tin dimensions 13 x 13 x 13cm, puzzle dimensions 34 x 35.8 cm
RRP £15.95
©1974 Rubik's ® Used under license Rubik's Brand Ltd. All rights reserved.
Kellogg's Cornflakes 500-piece puzzle
Packaged inside a replica vintage Kellogg's Corn Flakes Box.
Box dimensions 14 x 6 x 20.6 cm, puzzle dimensions 49 x 34cm
RRP £12.00
TM, ®, ©, 2018 Kellogg Co
Other brands include: Marmite, VW Campervan, Wall's Twister Ice Lolly and Pringles.
3. Piatnik Unique Singles Playing Cards – £5
Gibsons are proud distributers of Piatnik Unique Singles playing cards, the collection of high quality playing cards that are available in a number of quirky themes.
In every pack, each of the 52 cards feature an original or quirky illustration on the chosen theme that is sourced and produced by Bird Playing Cards. Founded 25 years ago by V&A publisher Nicky Bird, each playing card pack has been inspired by popular culture, such as the infamous Banksy graffiti to icons from the 80s. With over 30 packs in the collection, best-selling themes include Sassy Women, Prosecco, Gin, Football Legends and Marmite.
"We try and think up titles that have been inspired by popular culture or evoke a sense of nostalgia," states Nicky Bird. "Our Banksy pack is incredibly popular as are our more tongue-in-cheek packs such as Gin, Senior Moments and Sassy Women. At £5 RRP, they are great as small gifts or stocking fillers."
Each set of playing cards are presented in an eye-catching tuck box and are made from premium quality card which means that they can be enjoyed again and again.
Presented in a durable tuck box
Ideal for collectors
Pack size 95x70x20mm
Card size 63x88mm
Includes 52 unique card designs
Hardware: Christmas Must Haves

PS4 Pro 1TB Console* – RRP: £349.99, available at: Amazon and Game
PlayStation 4 Slim 500GB Console* – RRP: £249.99, available at Argos, Amazon and Game
PlayStation VR* – RRP: £259.99, available at Amazon and Game
*Products available at selected retailers – prices may vary
Bundles:
FIFA bundle*
Includes FIFA 19 on Blu-Ray Disc and 3 day early access to the game, Jet Black 1TB PS4™ Champions Edition bundle includes a matching Jet Black DUALSHOCK®4 wireless controllers).
RRP: TBC
*Products available at selected retailers – prices may vary
Must-Play Games:
Marvel's Spider-Man – RRP: £54.99, available at store.PlayStation.com
God of War – RRP: £44.99, available at store.PlayStation.com
Detroit: Become Human – RRP: £52.99, available at store.PlayStation.com
*Products available at selected retailers – prices may vary
Stocking fillers: For the PlayStation fan that has everything
PlayStation Shapes Light – RRP: £24.99, available at PlayStation-gear.com
PlayStation Classic Logo Long-sleeve T-shirt – RRP: 24.99, PlayStation-gear.com
PlayStation "Eat, Sleep, Pray, Repeat" Mug – RRP: £8.99, available at PlayStation-gear.com
PlayStation Classic Logo Socks – RRP: £6.99, available at PlayStation-gear.com
PlayStation Coasters – RRP: £10.99, available at PlayStation-gear.com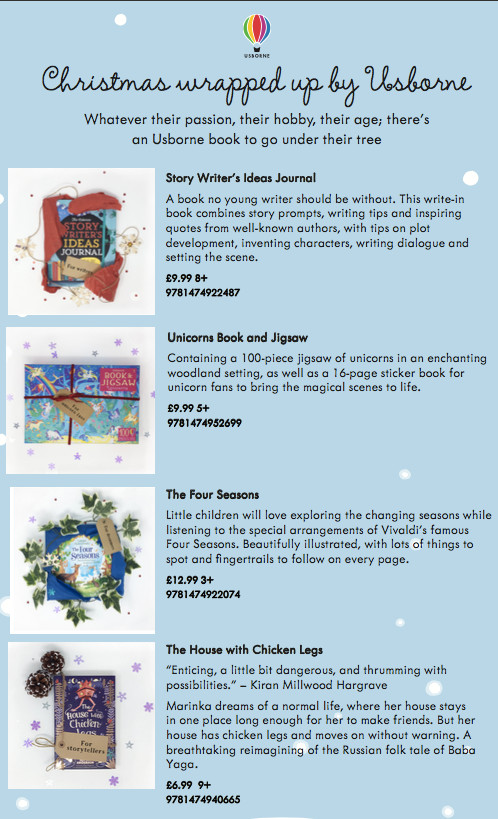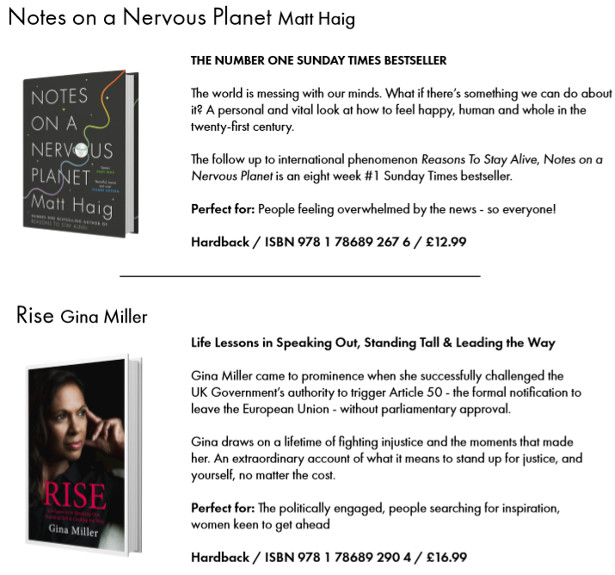 YAY. SOCKS FOR CHRISTMAS!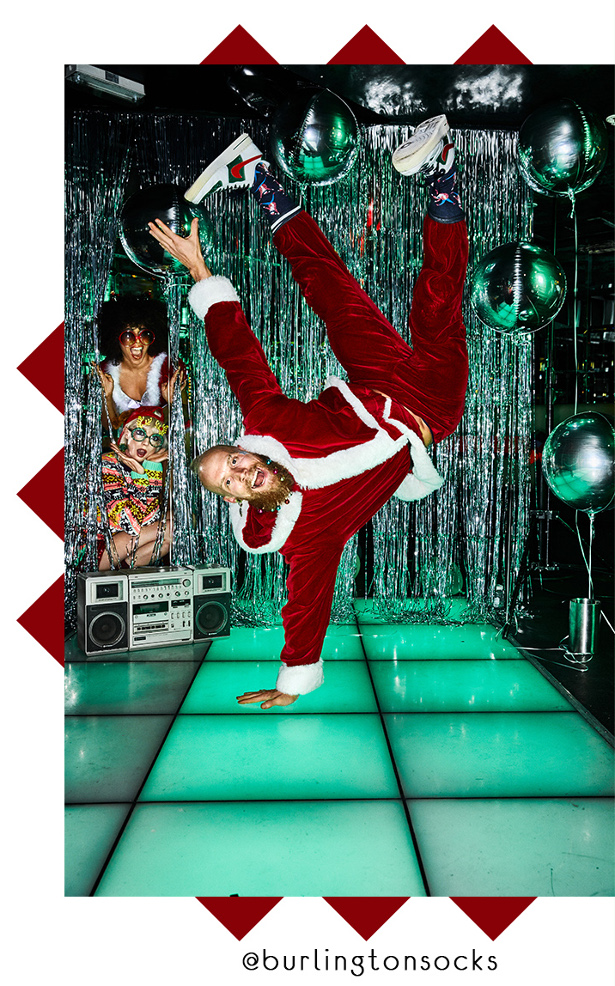 This year the Christmas tree will not be the only thing that sparkles and glitters – feet will too:
The Dance On With Burlington collection rings in a glittering Christmas with styles for men and women.
Dancing Santas, disco balls and overly dresed Christmas tres – Burlington socks are deisgned to be seen this party season.
Christmas just would'nt be the same without novelty socks in your stocking.
Available from www.burlington.de/uk_en/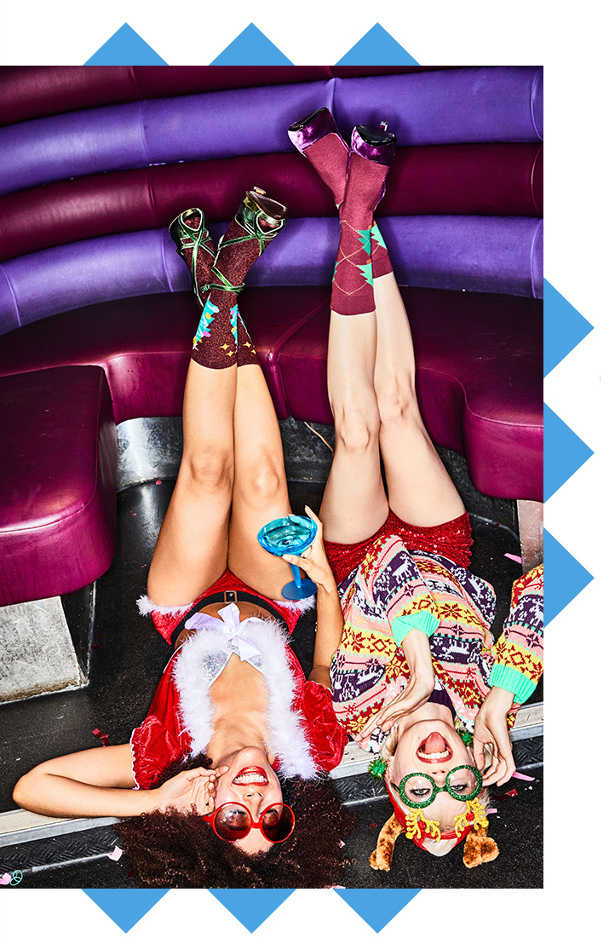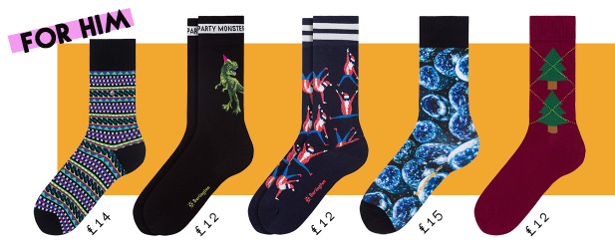 For those who can't make it to Julie's House, explore the tribute to Grayson Perry's "Essex Everywoman" from your home.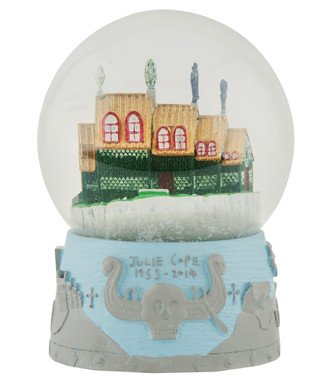 Available at the Tate Shop, Grayson Perry's 'secular chapel' is now surrounded by snow for a white Christmas.
Now anyone can own a unique piece of Julie's creative story.
Grayson Perry Snow Globe, £50
Tate Shop, shop.tate.org.uk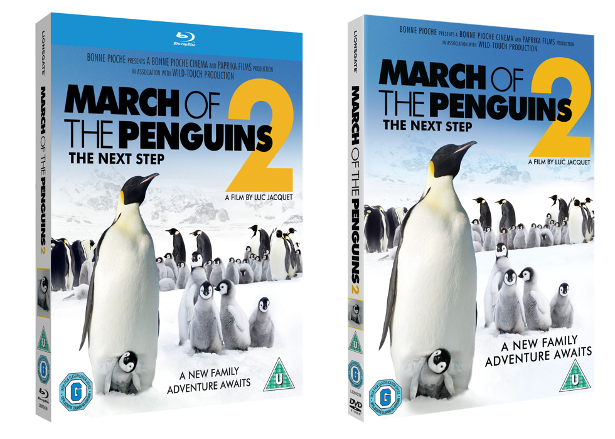 The first official UK Shuffleboard competition comes to London!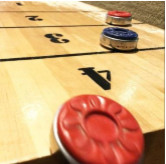 Release Date: Immediate. Event date: 10th October 2018
Shuffleboard, the sinful game which was banned by the British Monarchy over 500 years ago, is making a booming comeback to the UK with The Games Room Company, – Britain's only Shuffleboard manufacturer.
The Games Room Company have been working with award winning group and Montecalm Hotel owner, ETM, to improve drinking experiences, with a focus on bringing people together over activitybased games in London.
ETM are a multiple award-winning group, founded back in 2000 by brothers Ed and Tom Martin. They started with a single pub in Clerkenwell, London. Since then, they've taken their passion for creating unique, exciting venues and opened more than 17 smart city gastropubs, contemporary brasseries, sophisticated bars and small neighbourhood pubs. Awards include Michelin guide, MCA Retailers Award, Eat Out awards, London Lifestyle Awards and Design my Night.
Join the Games Room Company at The Montcalm Hotel, Finsbury Square for the first London Open Shuffleboard tournament. This first London Open event, will take place on Wednesday 10th October, from 6-10pm, with a chance to win: A night at the Montcalm Hotel, with a meal for 2 with wine at Aviary Restaurant, Official London Open Tournament Pucks & an engraved Tournament Trophy.
We will be hosting a training workshop on Wednesday 26th September from 6-10pm, where you can practice your moves, get familiar with the rules and ask our expert Shuffleboard master Alexander Walder- Smith for any tips!
About 'The Games Room Company'
The Games Room Company (TGRC) is a family-owned business, run by husband and wife team, Alexander & Olivia Walder-Smith. With over 25 years' experience in the gaming and music industry, THRC's long history has positioned the brand as specialists in the rare and whimsical with a keen eye on quality and service.
Timber Effect Georgian Windows
Evolution Windows are known to be the home of the original timber alternative Georgian style window, creating the most authentic looking Georgian window available in the market.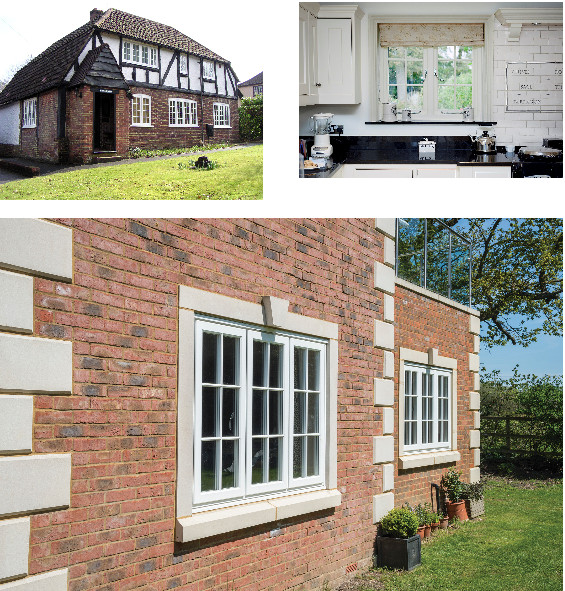 Since our very beginnings we have taken pride in our traditional hand-fixed Georgian bars, which are painstakingly applied by our skilled craftsmen. Our Georgian windows have been modelled to replicate a traditional timber window, with all the proportions of timber, finished with the popular Georgian bar.
Classic Georgian windows have bars running across the frame and vertically to create multiple glass panes. They were developed at this time because glass was expensive and the window tax was only reduced towards the end of the Georgian period.
At Evolution we offer two sizes of Georgian bars; the 20mm Ovalo bar, and 36mm Cottage style bar. There is a putty finish bar to the exterior of the window and an Ovalo bar to the inside of the window.
Every aspect of the Evolution Storm Georgian window is meticulously designed to authentically emulate traditional Georgian timber windows. Taking inspiration from classical cottage windows, Storm blends intricate period detailing and authentic colour options with advanced material technology and innovative design to create a unique window, which offers unrivalled aesthetics and a virtually maintenance free solution.
Not only are Storm Georgian windows aesthetically pleasing, they also offer exceptional energy performance against the infamous British weather. Providing a remarkable thermal performance, it delivers an impressive A+ 13 energy rating as standard. Storm Georgian windows can also be upgraded to incorporate triple glazing, or to feature acoustic glass.
Priced from £1000 including installation. For further information visit www.evolutionwindows.com or call 0800 773 4045.
Cracking ideas for festive feline fun from Cats Protection

Cats Protection has compiled its favourite Christmas tips to help cat lovers bring some festive cheer to both their own pets and cats in need.
From homemade toys, fun-filled activities and snuggly treats, the UK's largest cat charity will be sharing its seasonal ideas with visitors to the Country Living Harrogate Christmas Fair from 29 November – 2 December.
Cats Protection Events Manager Emma Osborne said: "Christmas is a time for treating the ones we love, whether they're family, friends or felines.There's lots of things that cats really enjoy about this time of year – from curling up in front of a cosy fire to getting up to mischief with all the empty boxes which are often left over once the presents are open!
"While it's lovely to treat your own cats, many cat lovers also like to do something to help cats in need at this time of year and making knitted toys and blankets for a local Cats Protection branch or centre is a great way to do this."
Cats Protection's top festive tips are:
Get crafty to make your own toys: Making your own cat toys is a great way to keep Christmas costs down and is also a fun activity to keep children occupied during the school holidays. For a simple handmade toy – which also finds a use for odd socks – simply fill a sock with a couple of tablespoons of dried catnip, knot the end and trim off any excess.
Festive fun and games: Make sure your moggy doesn't miss out on the party games by coming up with some feeding enrichment activities. Not only will these keep your cat's mind active, they'll also help them keep in shape. Hiding dry food in a clean, empty egg box will give cats the chance to enjoy batting their way to their food. For a different take, try suspending a large, clean yoghurt pot with some holes in it to allow biscuits to fall out just above the cat's head height – cats will love working out how to bat the food out. A stack of toilet rolls taped together to make a mini wall of tubes – and filled with a portion of your cat's daily allowance of food -also makes great entertainment for cats young and old.
Get knitting to help other cats: Help cats in need by taking part in Cats Protection's annual knitting bee. The charity's centres and volunteer-run branches are always in need of knitted mice and snuggly blankets for cats in their care. Simply come up with your own design or use the popular Captain Cat-Battler knitted mouse – originally designed by Lauren O'Farrell (www.whodunnknit.com). Donations of knitted goods can be taken to any of Cats Protection's branches, shops and adoption centres across the UK.
Keep a check on treats and tit-bits: It can be easy for all of us to overindulge at Christmas but this can cause problems for cats. Carefully measure your cat's daily allowance of food to ensure they're not eating too much. If you wish to give additional Christmas treats, it's best to stick to specially-produced cat food treats and avoid food intended for humans, such as chocolate.
Stock up on gifts for cat-loving friends and family: For the ultimate selection of feline-themed gifts for family and friends, including calendars and diaries, check out Cats Protection's online shop at www.catsprotectionshop.co.uk
As well as finding out more about Christmas ideas, visitors to the charity's stand at the show will be able to stock up on festive gifts for cat-loving family and friends, with a range of feline-related merchandise available to buy.
Staff will also be on hand to help visitors find out about cats available for adoption in their area, or how to become a volunteer for the charity.
More information about Cats Protection can be found at www.cats.org.uk
The Elf on the Shelf® – the original Christmas elf!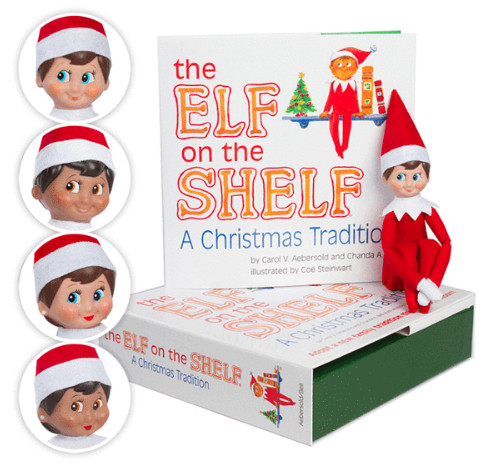 The Elf on the Shelf®: A Christmas Tradition (£22.95) is the only Christmas elf to include a keepsake box and an enchanting children's storybook, which tells the story of special Scout Elves sent from the North Pole to help Santa manage his nice list.
The Elf on the Shelf®, a festive family phenomenon, which has become a tradition in many homes across the UK, is launching new products and a new animated DVD this year – Elf Pets: Santa's St. Bernards Save Christmas.
I wondered if there were any opportunities for the Scout Elf and the The Elf on the Shelf® tradition, or any of the new product lines that have launched (full details below)?
Hotly-anticipated 'Christmas tradition' lines including:
North Pole Breakfast™ Party Pack (£14.95)
The North Pole Breakfast™ Party Pack brings a touch of the North Pole into homes at Christmastime. This all-inclusive set includes everything needed to throw the ultimate The Elf on the Shelf®-themed breakfast party. The North Pole Breakfast™ can occur anytime in the run up to Christmas, but it's most often celebrated to welcome home your official The Elf on the Shelf® Scout Elf, or at the end of the season, as a way to wish them a jolly farewell.
Christmas Eve Box™ (£5.95)
This craze is borne of the tradition of children receiving a box of presents to open on Christmas Eve. And this beautiful The Elf on the Shelf® Christmas Eve Box™ is a keepsake that, year after year, children will eagerly anticipate opening. This box can be filled with thoughtful and personalised presents; it also comes with a removable play mat featuring games and activities.
Get crafty and Inspire your Scout Elf:
Scout Elves at Play ® Stick Quick (£14.95)
This one-of-a-kind kit inspires Scout Elves to create quick-and-easy scenes throughout the season! Decorative tape mixes and matches with colourful pop-out props for endless moments of elf-inspired, family fun. The kit included five rolls of low-tack tape—100 feet, 14 pop-out props and a booklet with 20+ elf ideas and tips.
Scout Elves at Play® Paper Crafts (RRP: £14.95)
Featuring 30 paper crafts and detailed instructions, this activity book includes everything your Scout Elf needs to create a mini world of 3D fun in your home. Tips, tricks and pop-outs are all included to inspire impressive scenes throughout the Christmas season.
 HURRY! Get your orders in to Lapland for Personalised Letter From Santa for your little ones! He's So busy! But Santa sends his letters before Christmas if he know who to send them to!!  www.laplandmailroom.com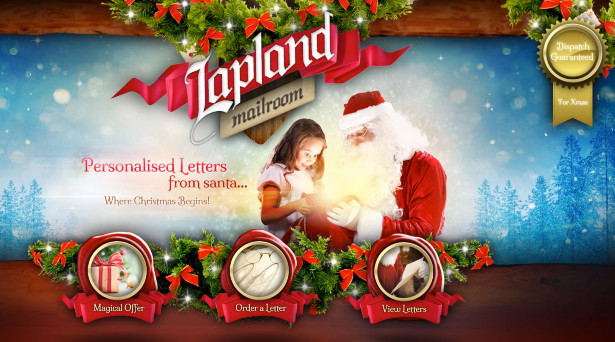 "Its so simple, choose from the pre-loaded letter formats personalise select payment and then the letter arrives on your selected date! The price is so low its easy to do but means so much in its own way, its a little thing, just a letter but for children the idea that it is from Santa is so exciting for them!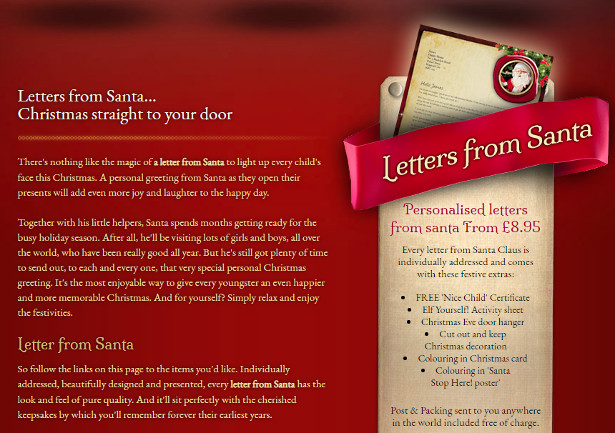 I've used this service so many times and booking so early really makes it my first Christmas item and it just gives that feeling of Christmas but its so far out i actually forgot last year and it was such a surprise for us all when the letter arrived! So so happy with this simple easy to do affordable thing that makes such a difference a children's start to Christmas, their eyes just light up, of course we all remember that that was like!" InTouch rugby Christmas Editor
www.laplandmailroom.com/postal-dates
Find out more and buy at :- www.laplandmailroom.com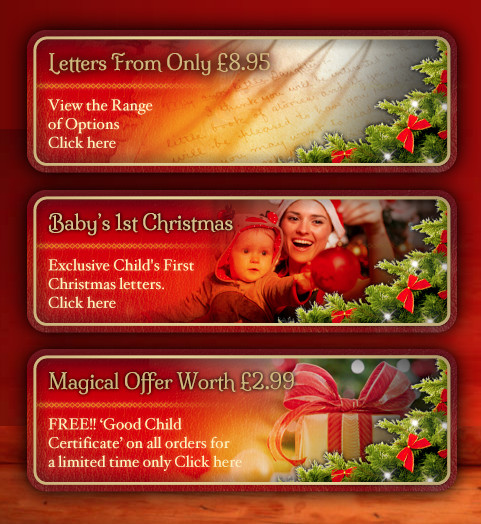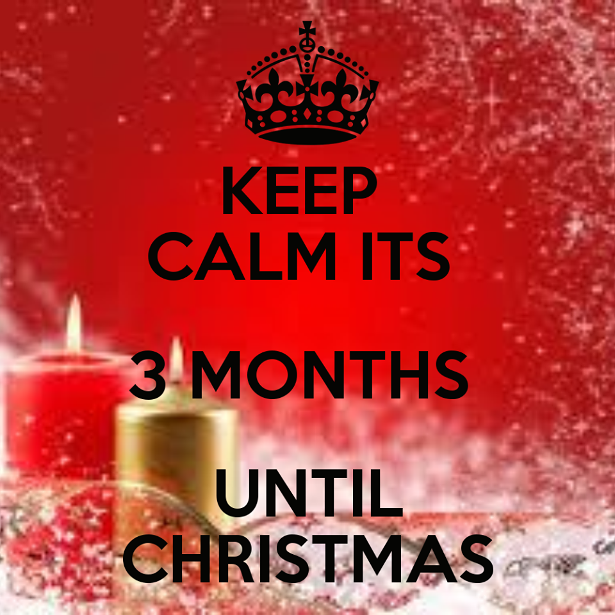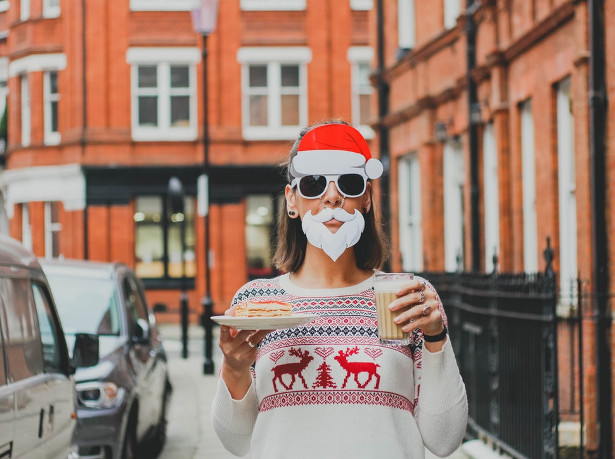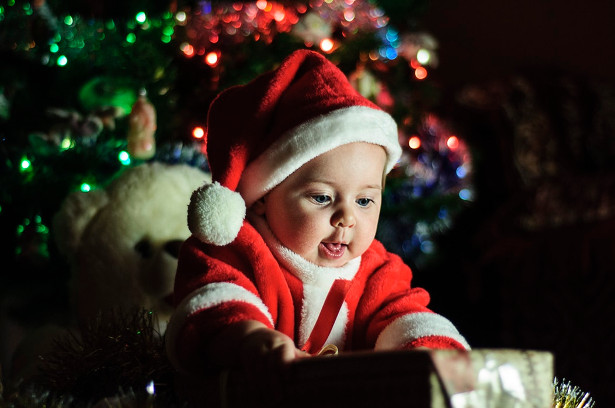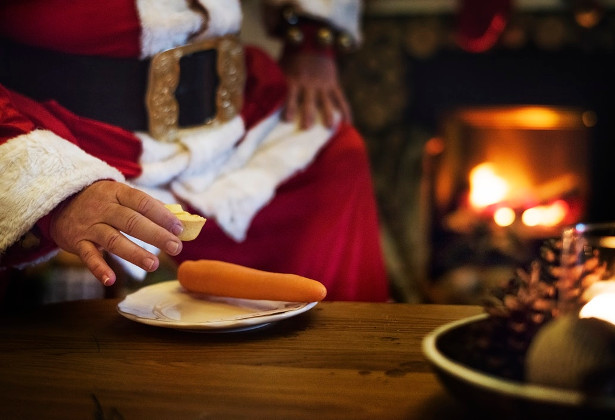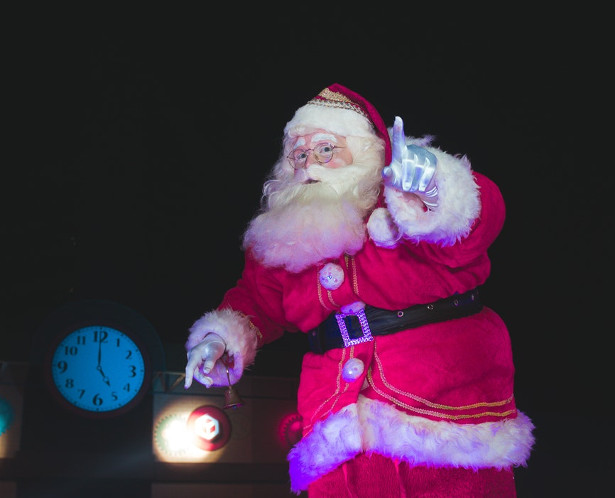 DIDSBURY GIN GO FESTIVE
DECK THE CUPBOARDS WITH DIDSBURY GIN CHRISTMAS LIQUEUR
This year Didsbury Gin have created the ultimate Christmas tipple for gin lovers across the UK with their limited edition Christmas special liqueur, available in stores and online over the festive period..
A heady combination of everyone's favourite festive flavours; cinnamon, nutmeg, mixed spice, plus a couple of seasonal secrets, infusing their original Didsbury Gin to create a warming wintery drink which can only be described as total festive indulgence.
The sweet liqueur, can be served straight up on ice, as a warm and wintery treat embodies everyone's favourite yuletide treats, mince pies!
With Brits spending more than ever on their alcohol collections, many choosing artisanal products over cheaper own brands, the focus this year remains on gin. A record 47M bottles of gin were sold in 2017, with this year set to be no different. As the popularity of gin increases, Didsbury Gin have created the liqueur as the perfect people pleasing addition to any table or home bar across the festive season, the ideal gift for any gin connoisseur or the ideal base to every Christmas cocktail menu.
Created by two Manchester gin enthusiasts Mark Smallwood and Liam Manton, Didsbury Gin, has been hailed by Vogue Magazine as 'one of the most exciting new British gins'. Having only launched in 2017, Didsbury Gin is already stocking in Selfridges and Harvey Nichols.
The craft Didsbury Gin combines traditional artisan methods and infusing modern botanicals using a blend of hand peeled fresh citrus, British roots and hand cracked juniper berries. The result is clean, crisp & zesty – good enough to drink neat, perfect with tonic and delightful in cocktails.
Taking inspiration from the vibrancy and colourful nature of Parsonage and Fletcher Moss botanical Gardens in south Manchester, Didsbury Gin is a refreshing citrus twist on a classic London dry gin, with a Mancunian background.
Didsbury Christmas Gin (abv 18%) will be available from didsburygin.com and stocked in Selfridges priced at £17.50 for 20cl or £28.50 for 50cl.
Didsbury Gin Original (abv 40%) is available online from £17.50 for 20cl and Didsbury Gin Raspberry & Elderflower (ABV 37.5%) is priced at £19 for 20cl.
For more information visit https://www.didsburygin.com/. Twitter @didsburygin Instagram @didsbury_gin
TATE GIFT MEMBERSHIP THIS CHRISTMAS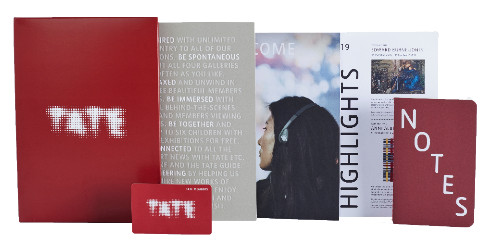 Tate membership is a passport to art: it opens up a world of unlimited free exhibition entry, quiet Members Hours, exclusive events and much more. It gives a whole year of inspiration and is the perfect Christmas gift for art lovers.
What does Tate membership include?
Unlimited free entry to all Tate's 2019 exhibitions, including:
The EY Exhibition: Van Gogh and Britain
The CC Land Exhibition: Pierre Bonnard – The Colour of Memory
Dorothea Tanning
Olafur Eliasson
The flexibility to explore Tate in your own time. With no need to book exhibition tickets, members can always walk straight into any exhibition – even if they are sold out
Exclusive viewing hours and special Members events and tours
Access to stunning Members Rooms
Discounts and priority booking across Tate
Free exhibition entry for up to six children aged 16 and under for free
A complimentary subscription to Tate Etc. magazine and the bi-monthly Tate Guide
And it is all beautifully wrapped up in a Tate welcome pack
How to buy gift membership
You can buy your Tate gift membership online at tate.org.uk/members, at the Members desk in any Tate gallery, or by phone on 020 7887 8888 (9.45-18.00 daily). Free delivery is available before midnight on 20 December, and you can collect your gift in gallery or print a gift certificate at home after 20 December.
Types of gift membership
There are three types of Tate membership to fit all types of art lovers:
1. Member from £76, offering individual unlimited free entry
2. Member plus guest from £120, allowing members to bring a guest each time they visit
3. Member plus guest, plus extra card from £160, allowing members to share their visit with up to three guests
In addition, you can select extra benefits such as London, Tate Liverpool and Tate St Ives private views passes. Those who sign up by Direct Debit will also save £10 and get 3 months extra free in the first year of membership.
Find out more at tate.org.uk/members
You could win new WORD BANDIT,
a board game with a difference!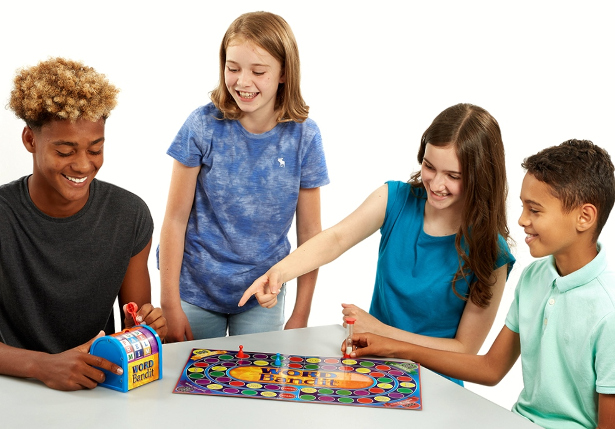 At the centre of the new WORD BANDIT team game (rrp £24.99, age 8+) is a wheel-spinning letter machine, just like a small 'one-arm bandit'. There are four easy word games to be played in two teams of any number, so it's a great way to get the whole family involved and having fun! They are:
Winding Words – (purple space) using four Rows. Open the sliding cover on the machine to reveal four rows of letters, then pull the handle to spin the word wheels, which come up with a set of random letters. The aim is to race the timer and find as many words as possible that wind around the grid of letters.
Famous People – (green space). Three rows of letters will be revealed… spin the word wheels to start the game. The aim here is to find the INITIALS of as many famous people as possible during one turn of the timer, and here – the letters do not need to be touching in the grid. Anything goes – from Beyonce to Snow White!
Things that begin with – (yellow space) using two Rows. Spin the word wheels as before. Your playing piece is on a yellow space with a category printed on it (e.g. Boys' Names). You must come up with as many words as possible in that category beginning with one of the letters on show.
Words Containing – (red space) using one row. Reveal just one row of letters, then spin the word wheels. Here, you have to call out as many words as you can that contain any two of the letters you have spun. The letters contained in your words can be in any order, and repeating the letters in your words is OK.
This game will bring hours of multi-generational fun and is set to become a sure fire winner this Christmas.
For more information and stockists please visit www.drumondpark.com
TIPPLESWORTH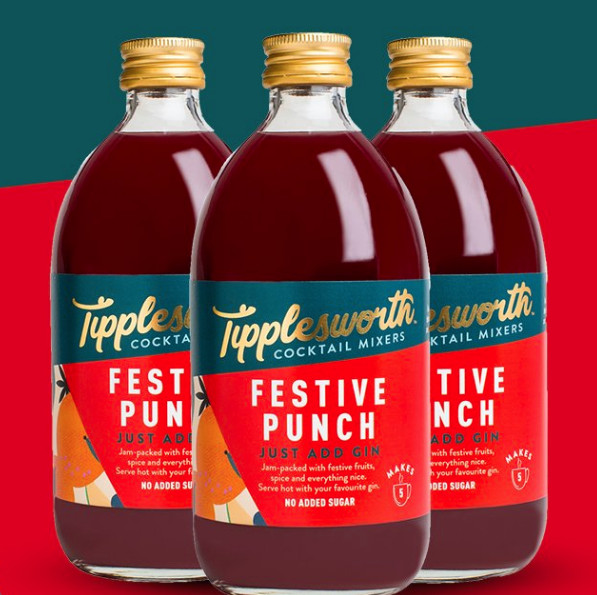 Tipplesworth has created a delicious pre-mixed cocktail Festive Punch with cloves, cinnamon, orange and is perfect served hot with gin or mixed with orange juice for a non-alcoholic Christmas cocktail. It works really well with your favourite fizz too. Please find a press release attached with more information.
COMPTOIR LIBANAIS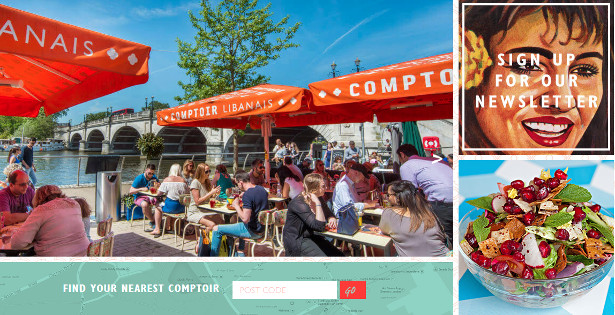 Comptoir Libanais has a fantastic souk in each of their restaurants across the UK with a dazzling array of products that are hard to find on the high street. Nearly all the gifts in store are designed for the kitchen, therefore, they make the perfect gifts for all the foodie people in one's life. Perhaps they already love to cook food from the Middle East, in which case they will be over the moon to receive that specific brand of Mymoune Pomegranate Molasses they find it hard to buy on the high street; or perhaps they recently came to eat at Comptoir Libanais and raved about the food, so would be excited to dive into one of their cookbooks. Please find a press release attached with more information.
BOROUGH WINES & BEERS


The Christmas 2018 selection from Borough Wines & Beers is brim-full with inspiration for the festive season – from cases designed to please a crowd, or impress an aficionado, to those designed to delight more adventurous tastes. For smaller budgets, there's also a range of drinks-inspired stocking fillers and Secret Santa saviours.
Are You Smarter Than Your Kid?
As seen on Channel 4
18th October 2018 | hardback | £14.99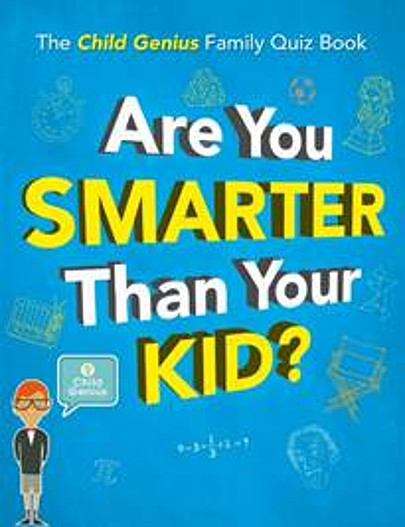 A fun, challenging and informative quiz book for all ages,
based on the hugely popular TV show 'Child Genius',
hosted by Richard Osman.
Includes: Quizzes with answers
"DID YOU KNOW?" sections with tips on how to improve your brain power and insights into brain function.
For example: "Why sleep is more important than diet or exercise."
"Give your brain a break."
"Brain food." (Vitamins B6,12 and folic, Vitamin C and E, fatty acids)
9781787476615 (2)
Packed full of challenging questions that will test your mental sharpness, your ability to problem-solve and your capacity for quick-thinking.
From spelling to mental maths, and from general knowledge to history, Are You Smarter than your Kid? Includes 10 exciting quizzes for all ages. With fascinating 'did you know' facts about the best brain food, memory tricks and much more, this is the ultimate guide to the secrets every mastermind needs to know.
Now it's YOUR turn to take your place on the podium. Go head to head against your family to find out who has what it takes.
Will you be crowned Child Genius?
This is your chance to put your family to the test.
Quizzes include: Spelling and Comprehension; Linguistic Memory; Maths; Memory Challenge; History; Science; General Knowledge; Logic and Reasoning; Advanced language; The Sudden Death Challenge; and more!
@CorinnaZifko / @QuercusBooks
Decommissioned Originals Collection From London Underground
Now On Sale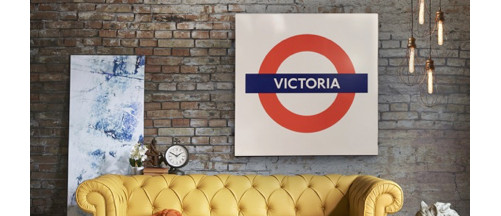 From Baker Street to Bond Street, grab yourself a bit of quintessential London charm thanks to London Transport Museum shop's exclusive 'Decommissioned Originals Collection' –
a selection of limited edition signage taken straight from London Underground trains and stations.
With iconic designs familiar to people worldwide, the unconventional but utterly cool collection provides you with a chance to own a historic piece of London Underground.
The range includes the famous schematic Tube line diagrams, station exit signs, Tube train open buttons, and not forgetting the distinguished and world-renowned Roundel design.
Available in limited numbers, every sign is perfectly unique due to imperfections sustained over time in 'service' on London Underground network, making them highly collectible.
From signs that make you reminisce over times gone by to just wanting to add that extra special touch to your interior, these eye-catching memorabilia pieces will make an instant impact and talking point to any home or office –
and with prices ranging from £10 to £1,000, there is something for all budgets.
So, why not relive fond memories to the fullest and treat yourself to a little piece of history – the London way!
Decommissioned goods are original, authentic items. They are taken directly from the walls of stations or from trains.
Only surface cleaning has been done prior to sale. Scratches, abrasions, slight buckles and dents are all part of the authenticity of the Decommissioned Goods.
Prices are reflective of the condition of the signs. Signs shown will change on a regular basis dependent on availability.
Available signs will change on a regular basis dependent on stock levels.
1. Jubilee Line Diagram. £800 2. Victoria Wayfinding Sign. £400 3. Jubilee Line Button. £10
4. Fire Extinguisher Sign. £200 5. Victoria Roundel Underground Station Sign. £1,000
THE NEW GIN ON THE BLOCK
Sisterhood Rhubarb Gin: Speaking to women and gin lovers everywhere!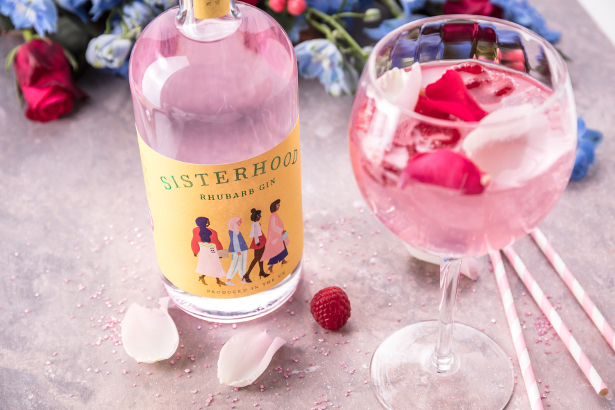 A pair of 'sisters' with a love of gin and a passion for female togetherness have crafted a strong yet sassy new drink – Sisterhood Rhubarb Gin – just in time for Christmas.
This new sweet yet strong (42.5%ABV) has won the taste buds of influencers and models, as well as press and bloggers in London, Cardiff, Manchester, Sheffield, Leeds, Liverpool and Northern Ireland during its pre-launch 'Sisterhood Sessions', and now it is now available to buy from Amazon, just in time for Christmas. At £39.70 it is a premium gin, perfect for gifting to the special females in your life.
The small batch gin is created in copper stills and is a traditional juniper-led gin, infused with lavender, coriander, cardamom and of course the new flavour du jour, rhubarb. It's already built an impressive following in its first few weeks on social media with more than 4K loyal fans on it's tongue-in-cheek, female-focused Instagram feed.
This new pink craft gin was brought to life when gin-lover-cum-shoe-retailer Jamie-Leigh Burgess, 29, returned home to the UK from New Zealand and found a 'sister' in former armed-police officer Claire Barclay, 42, whilst working at a distillery in the North of England.
The unusual pairing put together their passion for gin, and their very own bond grew, and so Sisterhood Rhubarb Gin was born.
Jamie-Leigh describes: "The whole feminine movement that's happening is hard to ignore and we can't help but feel that we are surrounded by powerful women – marching, moving and making! Gin distilling is an art Claire and I have come to by luck – but now we have found our niche."
The pair worked closely with designers to create the bespoke bottle for Sisterhood, which aims to reflect the colourful and creative UK woman – inclusive of whatever career or creed. Claire and Jamie-Leigh chose yellow for the main colour because it is 'bright, positive and fun' (and also resonates with the third chakra, the solar plexus symbolising energy).
Mum-of-three, Claire is an ex-Police officer, working in the armoured unit amongst many other, including undercover work, in her 22 years in the force. Throughout her years working in a 'male-dominated' environment, as a mother and a colleague, she experienced first hand how challenging it was to be everything to everyone all of the time. She retired and went head first into pursuing her passion in life – gin!
To order your bottle now go on Amazon or go to https://www.mygin.co.uk/sisterhood-gin/Rhubarb. For all the latest updates go to Facebook 'Sisterhood Rhubarb Gin' or Instagram @sisterhoodgin.