brand BURGA products. Stylish/fashion phone cases, water bottles, reusable mugs, iPad cases, MacBook cases, Airpods cases all make great gifts! Find out more at www.burga.com
"At BURGA, we take everyday boring items and – with a bit of magic and extreme imagination – turn them into lifestyle & fashion accessories you'll be psyched to wear."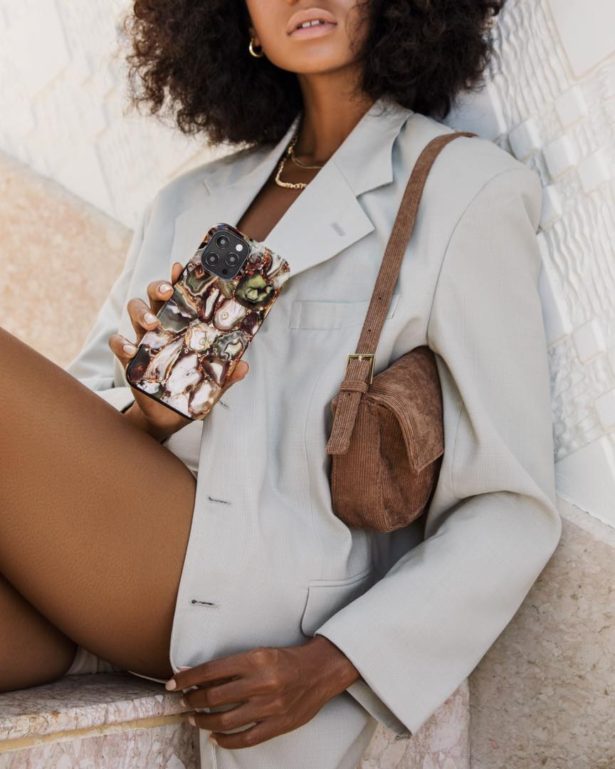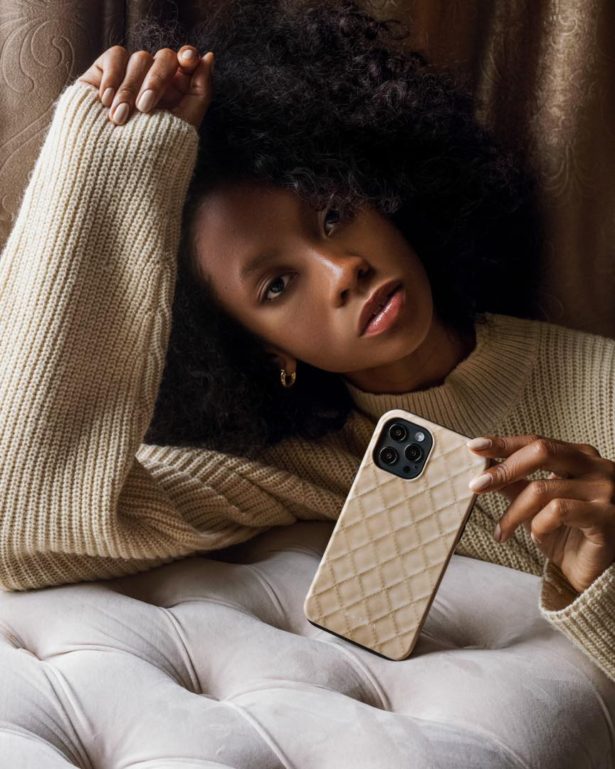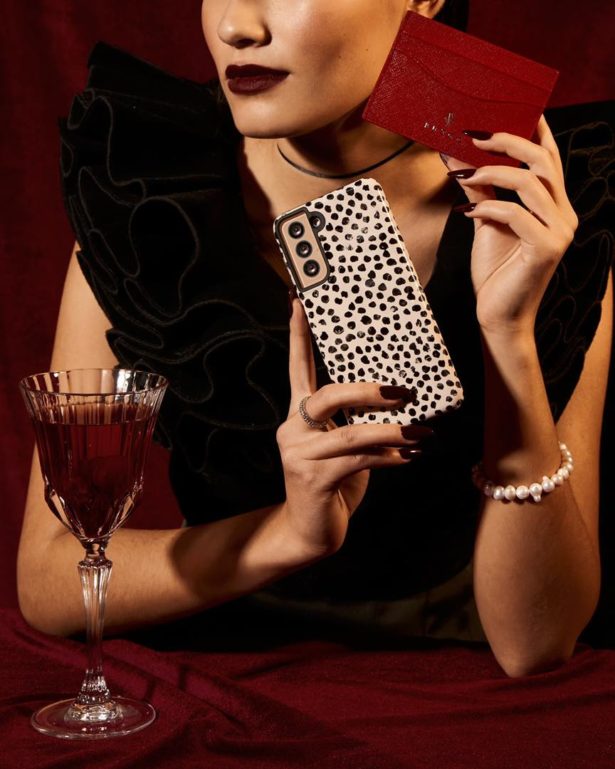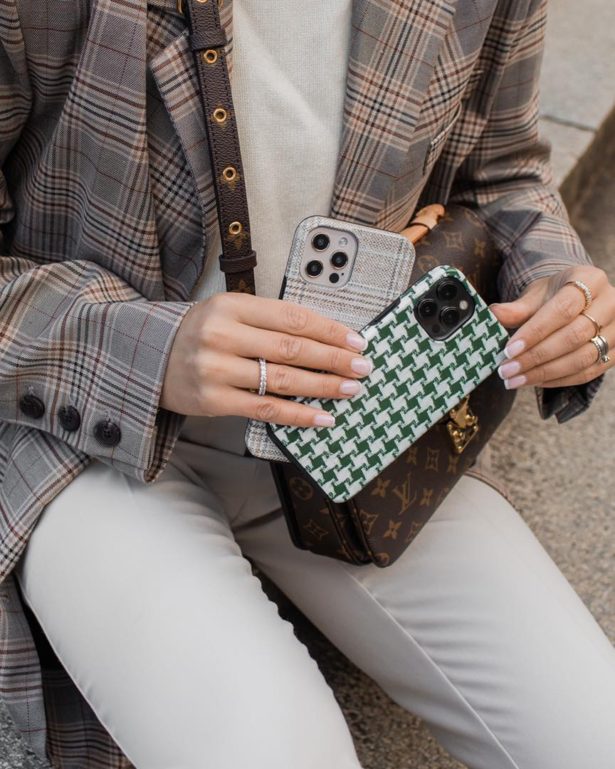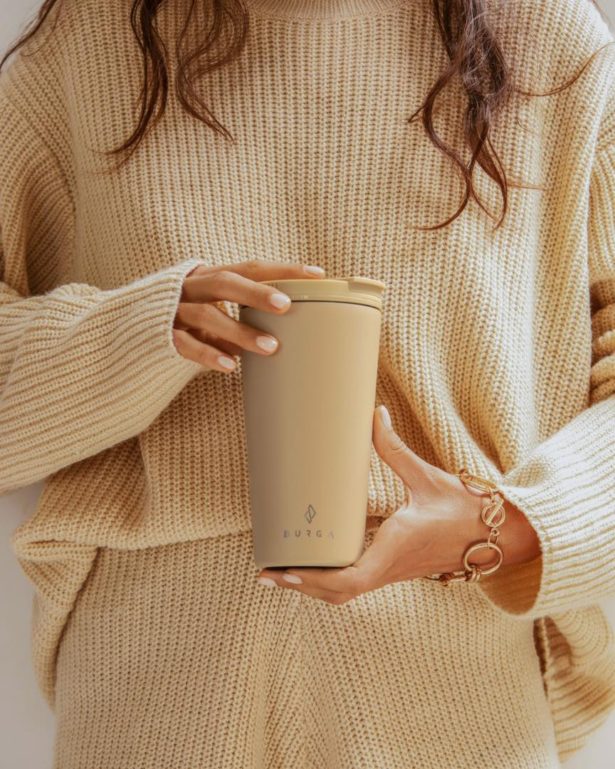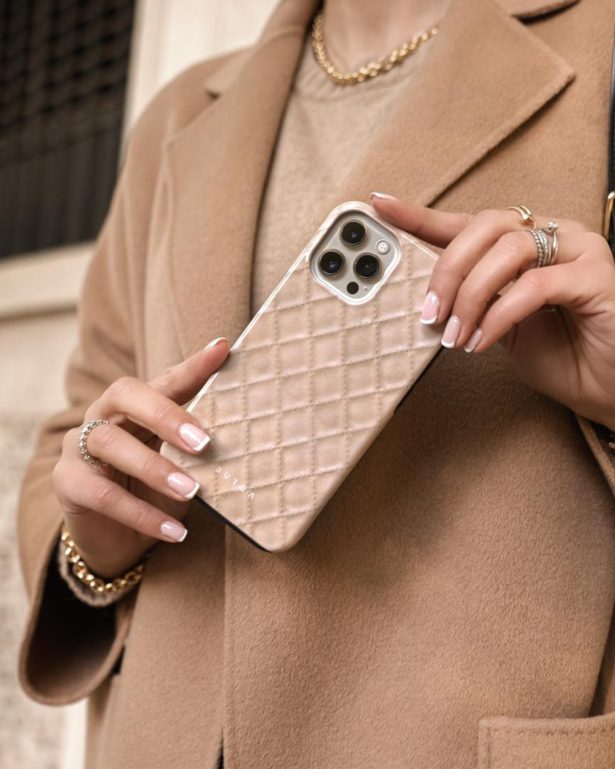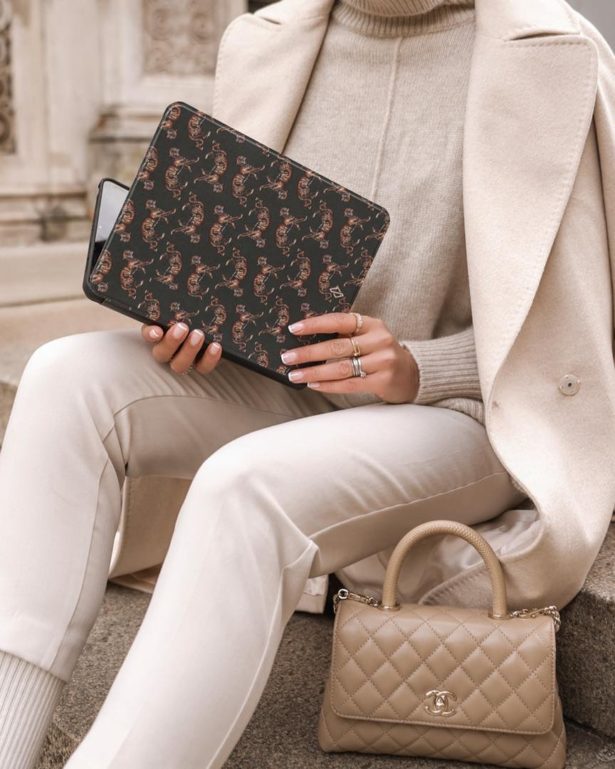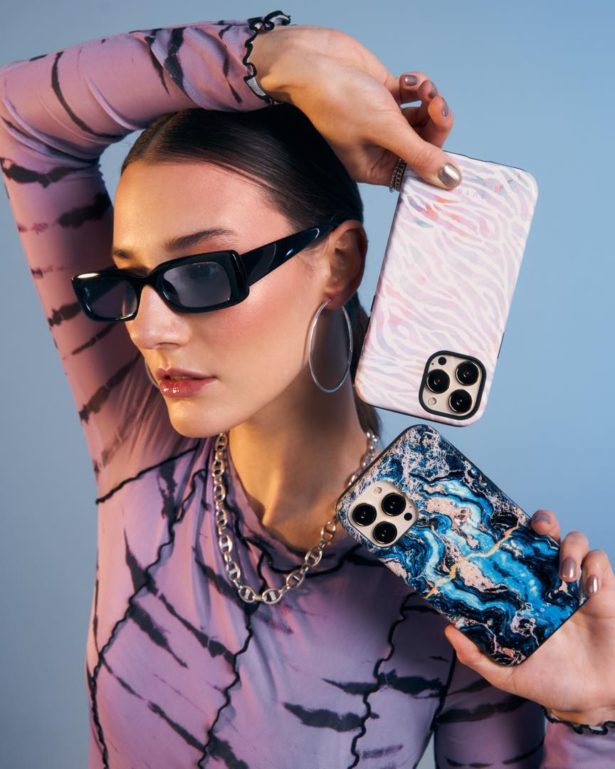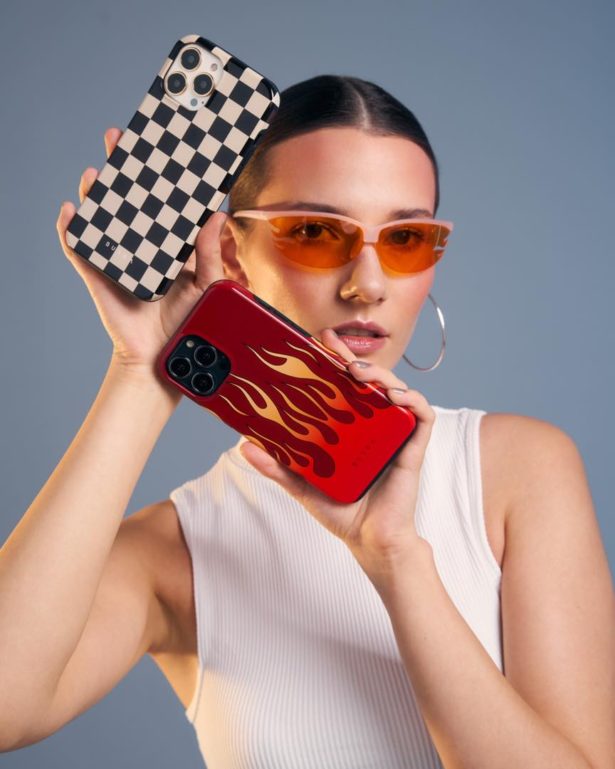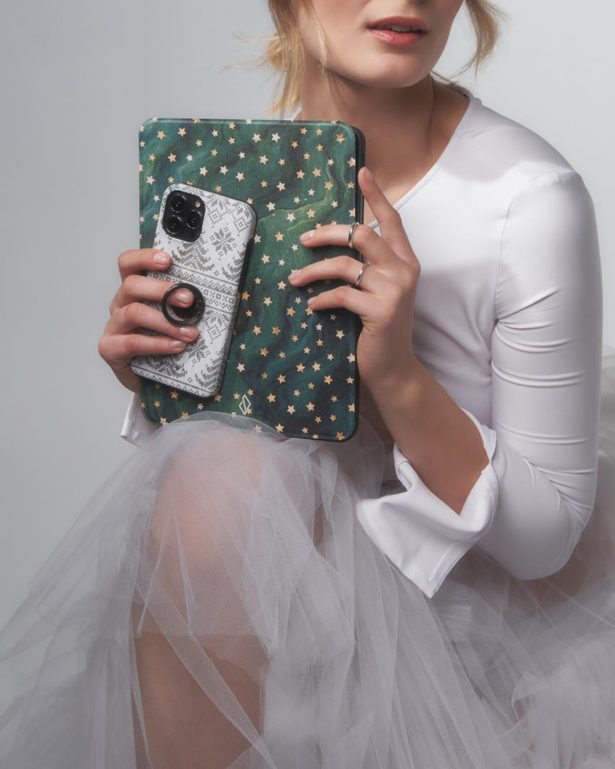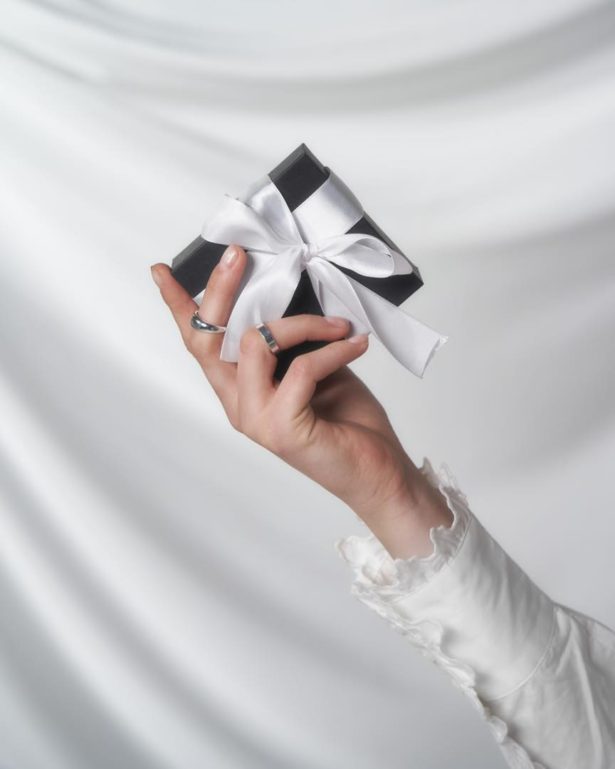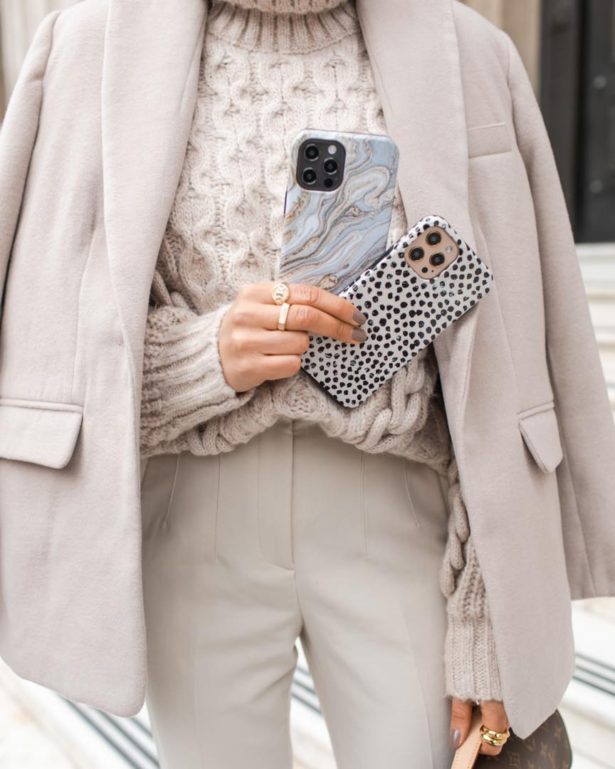 Top Knot, Inc sells high ponytail hats for women. www.topknotinc.com. lets women keep their hair tied up while wearing the hat.
Their hats are made of performance fabric, have a built in sweatband and feature a magnetic opening that lets women keep their hair tied up while wearing the hat.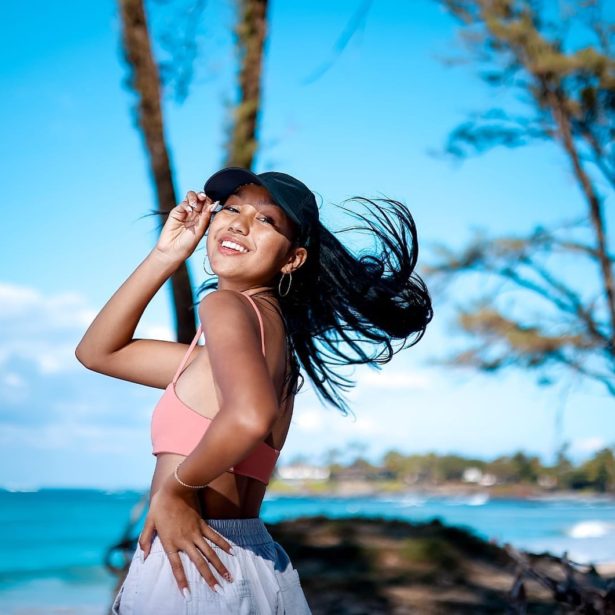 Their hat is designed to suit the specific performance needs of a woman. Whether she is working out, relaxing in the sun or doing anything in between, having to adjust your hair to comfortably wear a hat has long been a pain point for women with medium length – long hair.
Since their launch in early 2019 theyr have been featured in Teen Vogue and Fab Fit Fun. TopKnot are currently in over 300+ retail stores across the US and Canada and people love the product.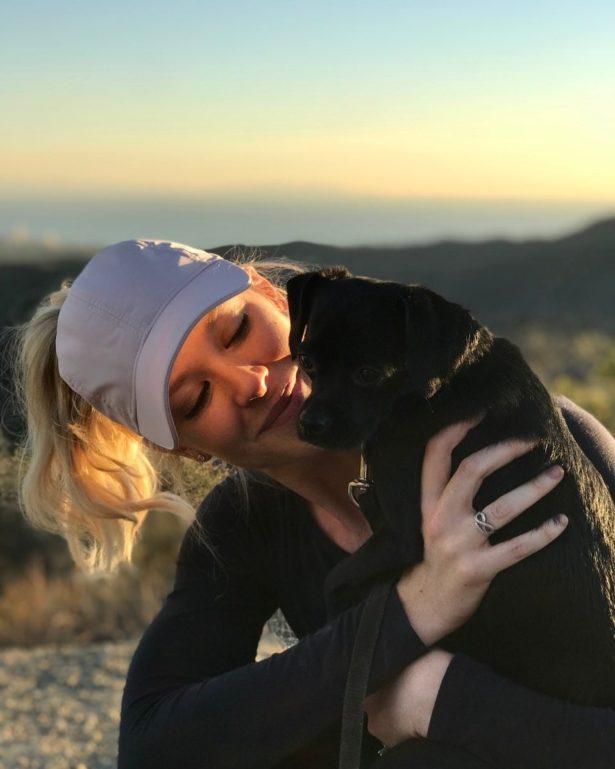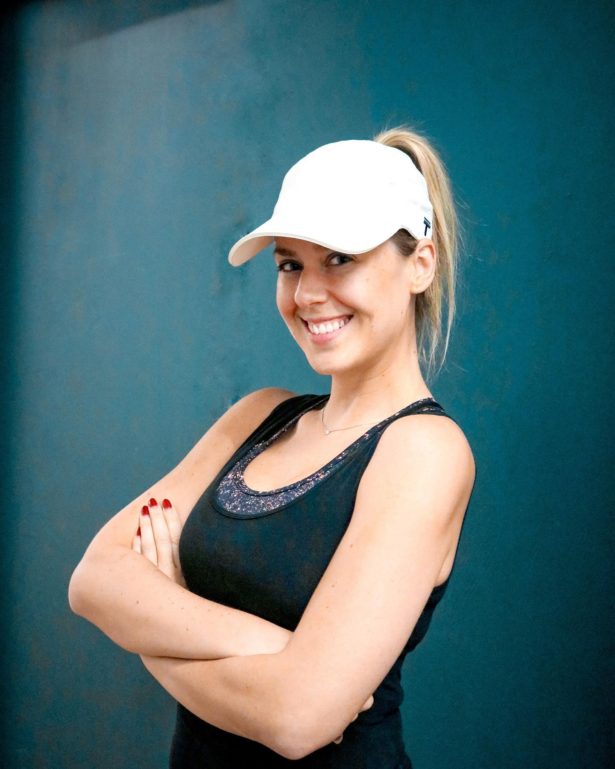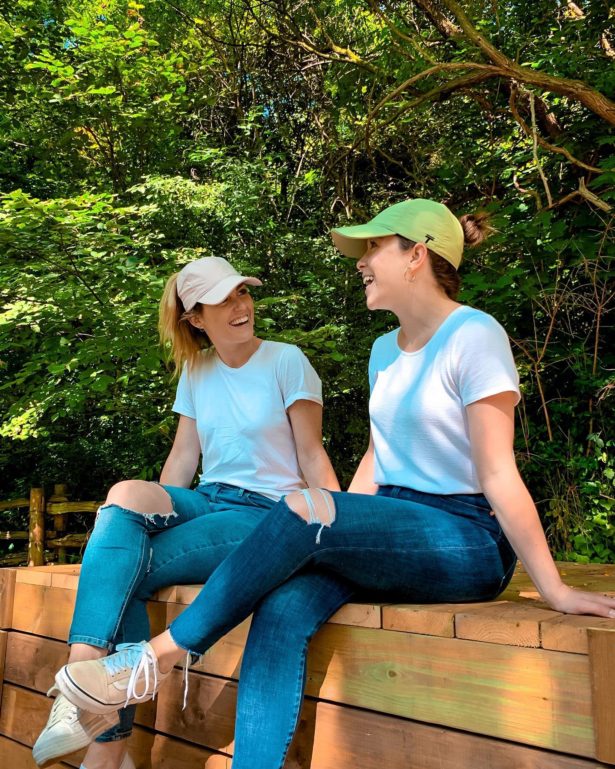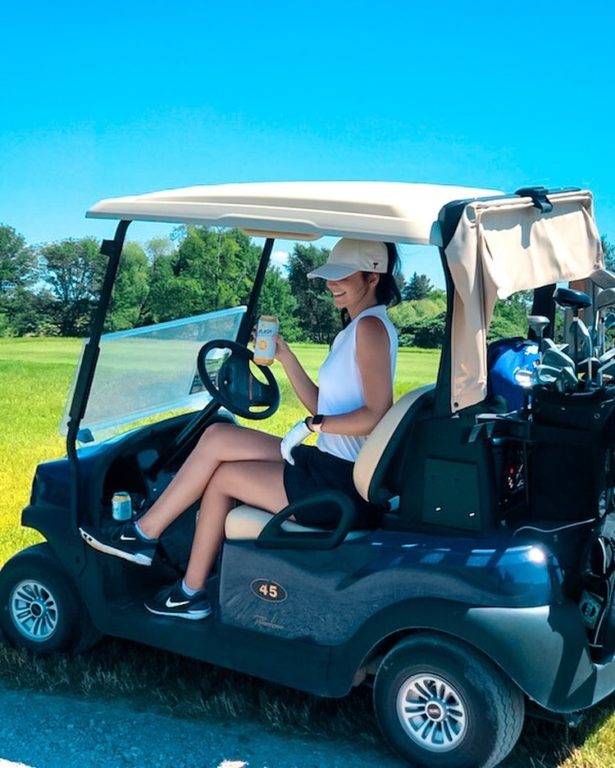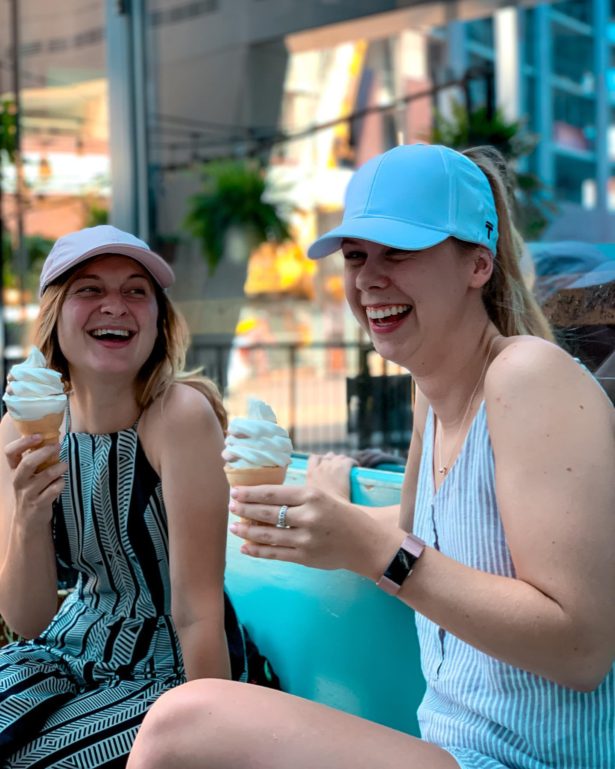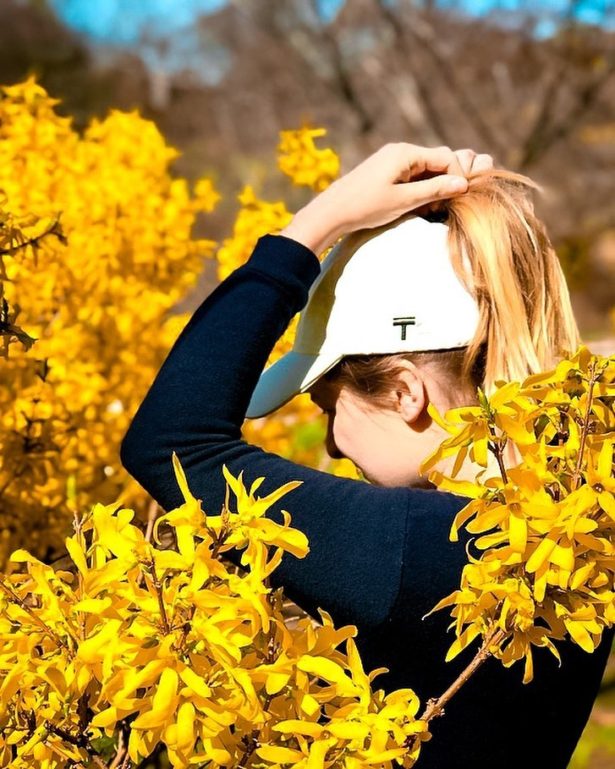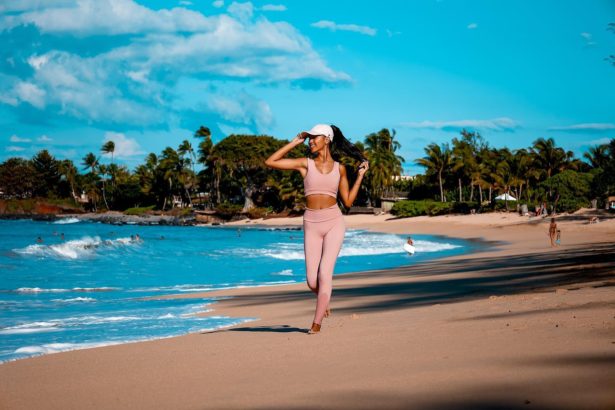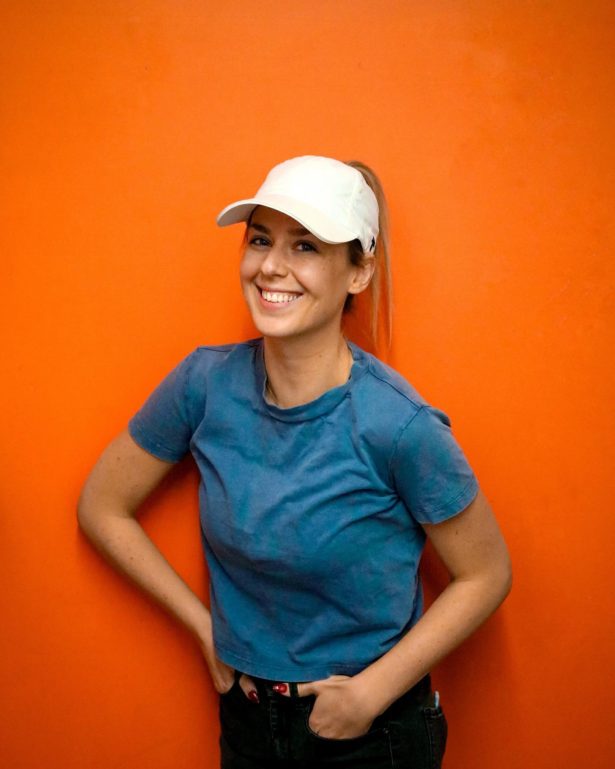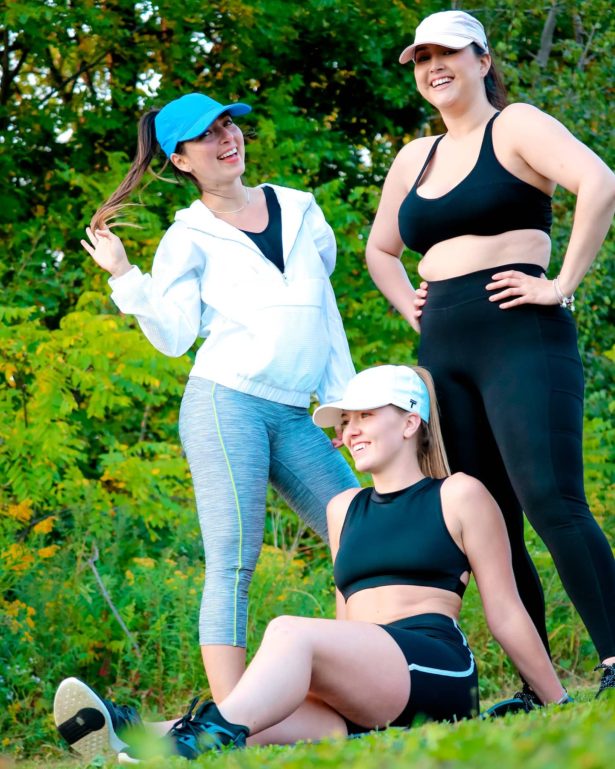 GIVE THE GIFT OF TRAEGER THIS CHRISTMAS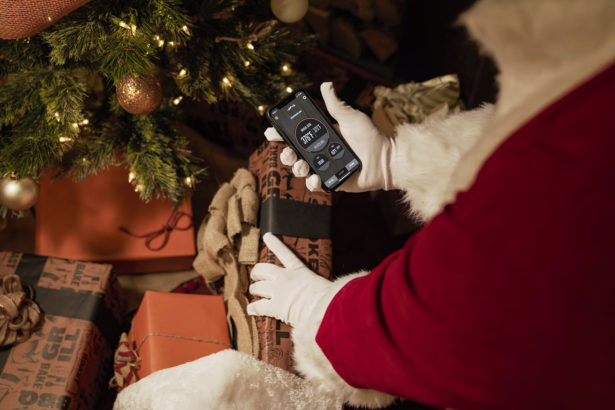 Treat someone you love to a Traeger this Christmas, the ultimate gift for food and technology lovers. Grilling experts, Traeger, have been revolutionising BBQ grilling and outdoor cooking for over 30 years, using 100% natural hardwood fuel to infuse food with unparalleled flavourful smoke, making food taste absolutely delicious.
Traeger's extensive range includes perfect stocking fillers, from rubs and sauces to grilling tools and accessories. Great gift ideas include a rib rack, XXL spatula and the multi purpose pig tail tool with prices from £25.99. Limited edition seasonal wood pellets in Turkey Blend or Matt Pittman's Meat Church Blend make the ideal gift for a Traeger lover too and deliver delicious festive flavours.
If you want to splash out on someone special a Traeger Grill is the ultimate gift. Cooking with a Traeger wood pellet fuelled grill infuses food delivers a superior taste and the precision temperature control makes it simple to use – the perfect present for foodies.
Traeger's patented WiFIRE® technology means grills can be controlled via the smart phone app or from an Apple Watch maintaining precise temperatures, so you can focus on friends, family and flavour instead of constantly monitoring the fire, something tech fans will love.
Previously, grill aficionados have dabbled with different fuels and grilling styles to get the perfect results, but now universally the wood pellet grill is considered the grill of choice – the Rolls-Royce of the grilling world, where Traeger is the pioneer.
Traeger Grills are available in the following models:
PRO SERIES
The best-selling wood pellet grill in the world, from £899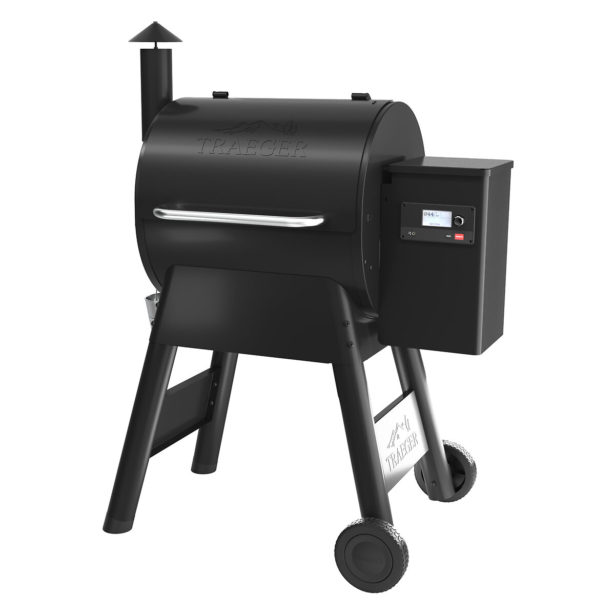 IRONWOOD SERIES
Designed to elevate your craft, making wood-fired meals faster, easier and packed with more flavour, from £1,499.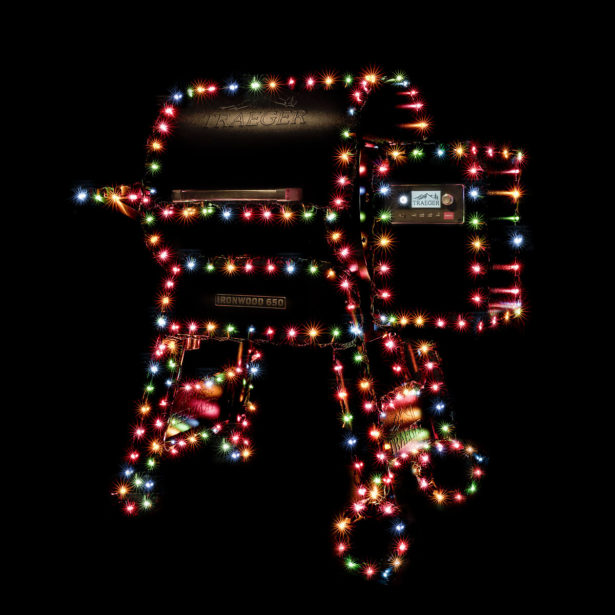 TIMBERLINE SERIES
The pinnacle of outdoor cooking, featuring the most cutting-edge grill technology to maintain precise temperatures every time, from £1,999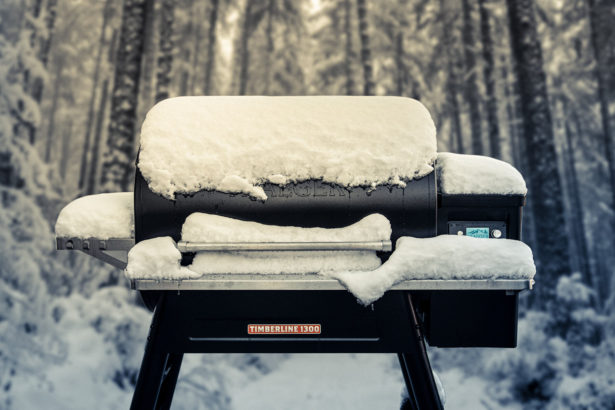 The range also includes a compact travel grill for camping or balcony grilling – The Ranger features Traeger's Digital Arc controller with an added 'Keep Warm' mode, to make sure your food is ready to eat whenever you are, retailing from £549.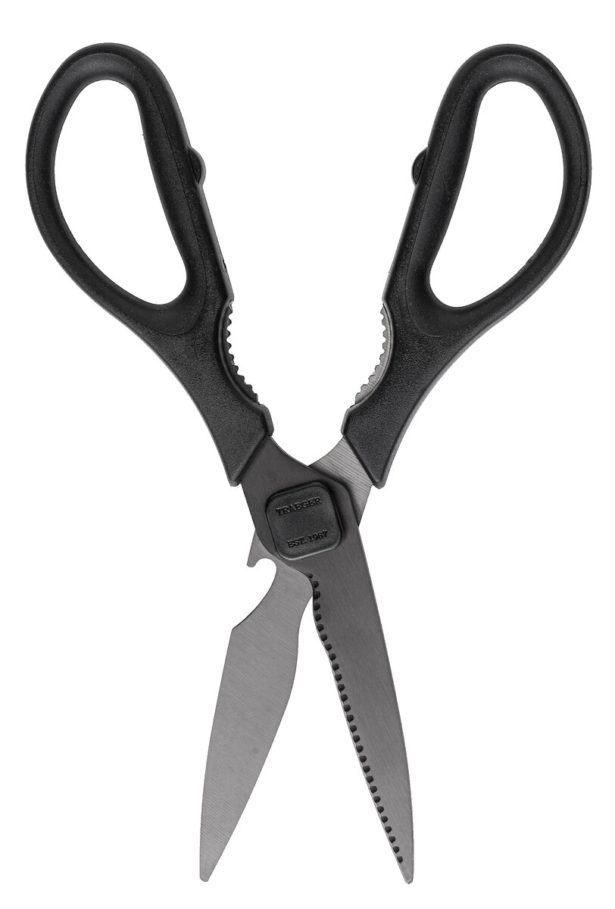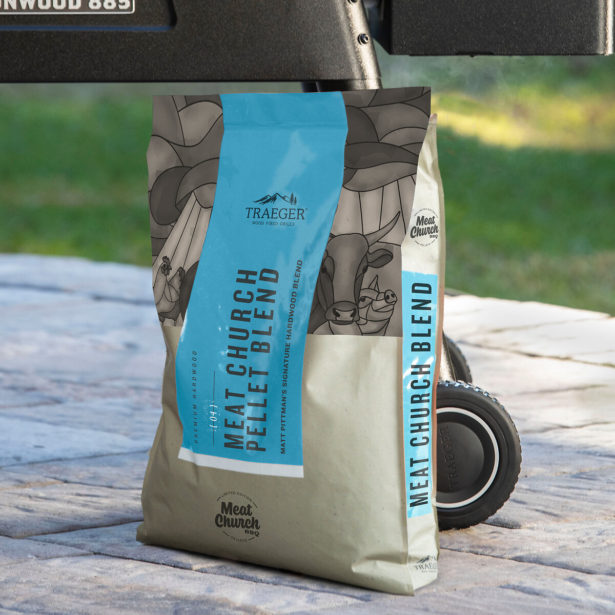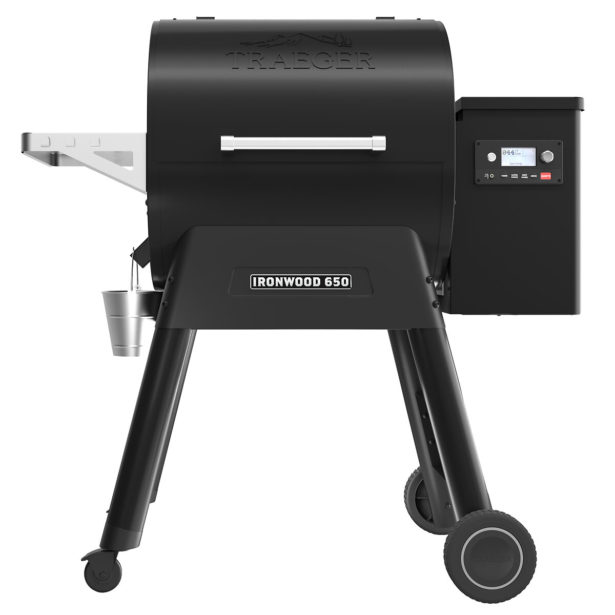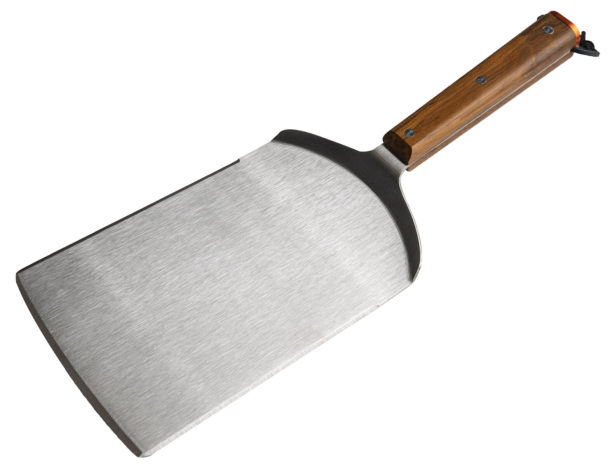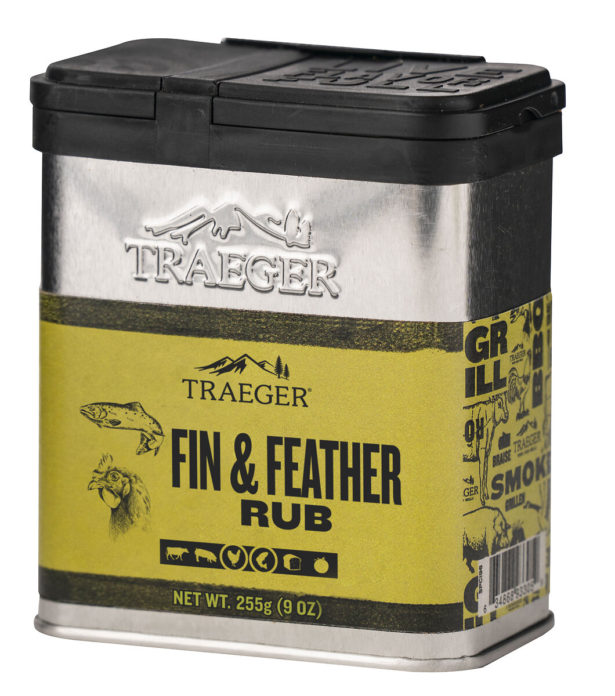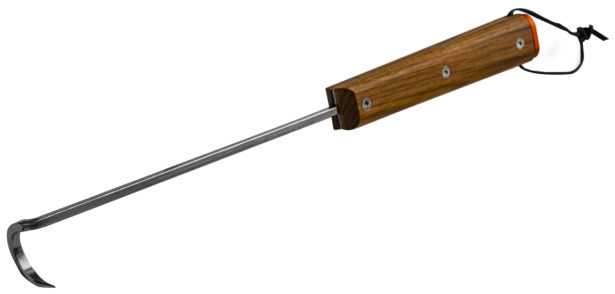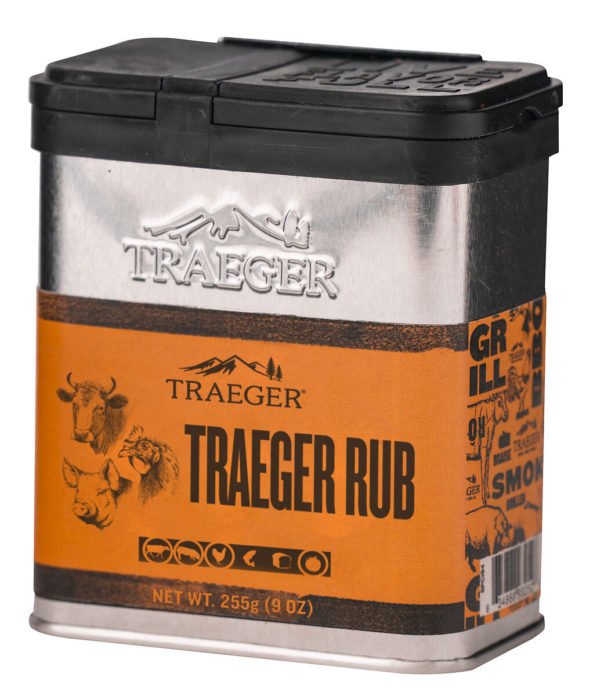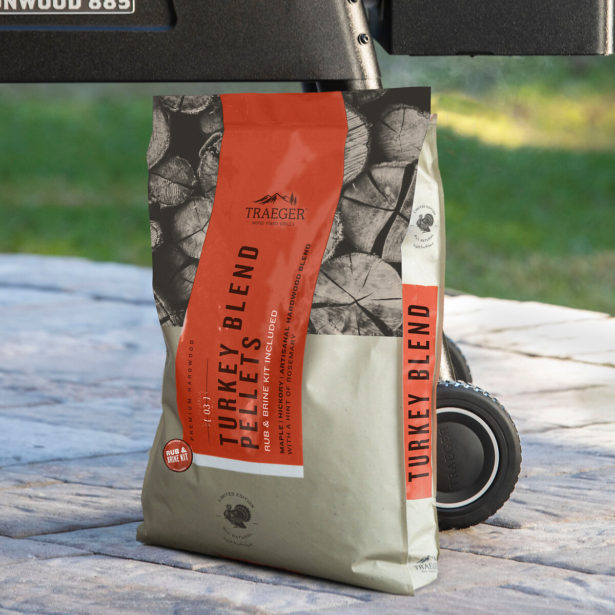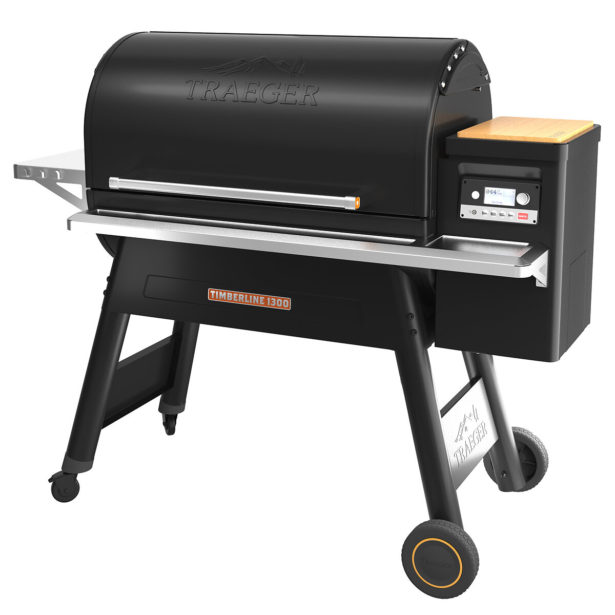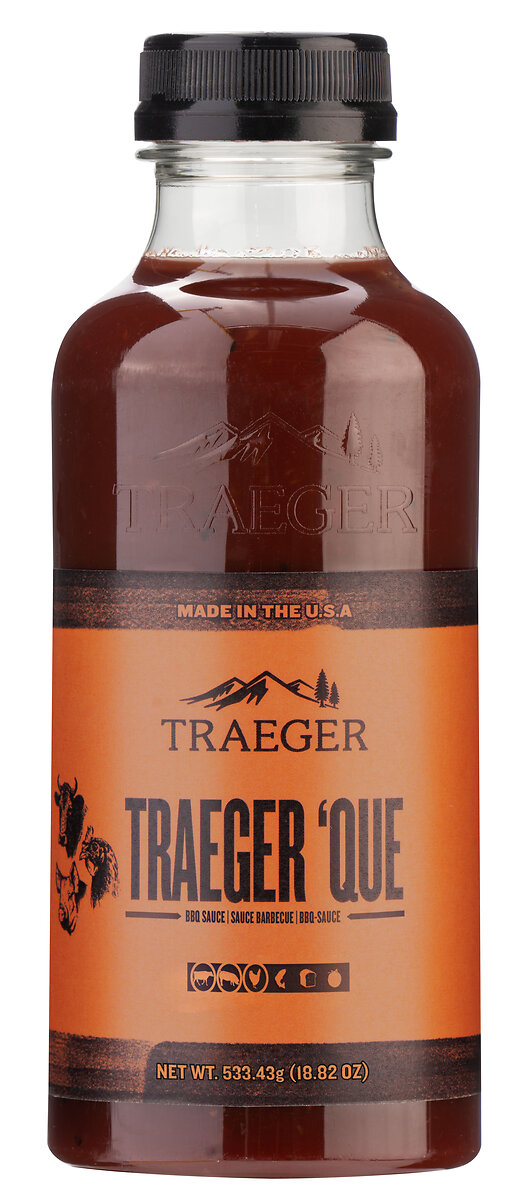 Perl Cosmetcis | get glowing skin now . PerlCosmetics.com.
GET A NATURAL GLOW WITH BRITAIN'S BEST PINK CLAY MASK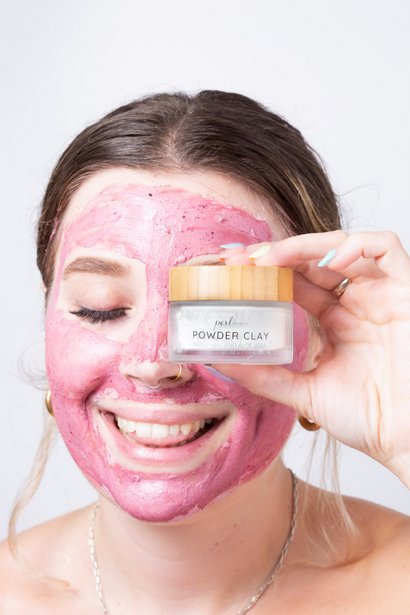 Using simple formulations and powerful botanicals, Perl Cosmetics is on a mission to give you the confidence to glow in your skin. Perl knows skincare is personal, so they've created a customisable
British Pink Clay Mask that is suitable for all skin types. Harnessing the power of natural ingredients, you'll be left with
healthy glowing skin after just one use! Perl is a DIY clay mask with a difference; by providing you with the Powder Clay and Illuminating Oil, you are the mixologist. Combining the clay with water into a smooth paste, you can then customise the mask to suit your skin's needs with the addition of the oil. Perl suggests up to 10 drops for oily complexions, or up to 20 drops for dry/sensitive skin.
GET A NATURAL GLOW WITH BRITAIN'S BEST PINK CLAY MASK
Using British kaolin clay, Perl's mask is packed with natural powerful ingredients to nourish, soothe, and illuminate tired and dull complexions. Rich in silica, British kaolin is ideal for sensitive, dry and mature skin. It is a gentle cleanser and exfoliator, helping to remove impurities from pores, replaces moisture and removes excess oil. The formulation is simple, with no nasties or ingredients you can't
pronounce. Perl products are handmade with love in the leafy countryside of Hertfordshire in small batches to maintain the freshness of each product. Sustainability is at the heart of what Perl does and they care deeply about our environment.
The mask is packaged in glass containers, which can be reused and up-cycled. The refillable Powder Clay and Illuminating Oil options mean old containers can be reused over again.

Benefits of the British Pink Clay Mask include:
Instant healthy glow
Detoxifies & unclogs pores
Calms irritated skin
Promotes skin regeneration
Softens appearance of fine lines
Prevents breakouts & reduces appearance of blemishes
The British Pink Clay Mask is packed full of natural ingredients
including kaolin clay, elderberry powder, pearl powder, aloe vera
powder, raspberry seed oil and pomegranate seed oil. You can
shop the best seller for £29.50 at PerlCosmetics.com.
GET A RADIANCE BOOST WITH BRITAIN'S BEST FACIAL OIL
After a successful year of sales of the British Pink Clay Mask, Perl introduced their second hero product, a Radiance Facial Oil along with a Rose Quartz Gua Sha tool. Using a light-weight formula that is packed full of 9 natural, powerful botanicals that penetrates the skin quickly, you'll be left with soft, supple, dewy skin. Ingredients such as jojoba seed oil balance oil levels in the skin and the rosehip seed oil helps moisturise and brighten. The facial oil is suitable for all skin types and is best used in the morning for a quick radiance boost. The oil is packaged in a glass container, which can be reused or up-cycled. The refillable Radiance Oil option mean old containers can be reused over again. The Rose Quartz Gua Sha tool comes in a suede draw string bag which can be reused.
Benefits of the Radiance Facial Oil include:
Soothes acne prone skin
Regulates sebum production
Minimises hyperpigmentation
Boosts blood circulation
Hydrates and moisturises
The Radiance Oil is packed full of natural ingredients including jojoba seed oil, elderberry seed oil, moringa seed oil, rosehip seed oil and marula kernal oil. You can shop the Radiance Oil for £26.50 or £39.50 as a set with the Rose Quartz Gua Sha tool at PerlCosmetics.com.
GET A SMOOTH COMPLEXION WITH BRITAIN'S BEST GUA SHA TOOL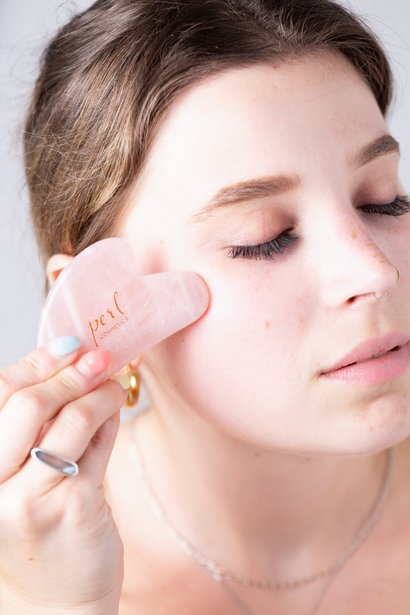 Benefits of the Rose Quartz Gua Sha include:
Boosts blood circulation
Reduces puffiness
Aids lymphatic drainage
Relieves muscle tension and stress
Tones & contours the face
Rose Quartz is the crystal for universal love
You can shop the Rose Quartz Gua Sha tool for £16.50 or £39.50 as
a set with the Radiance Oil at PerlCosmetics.com.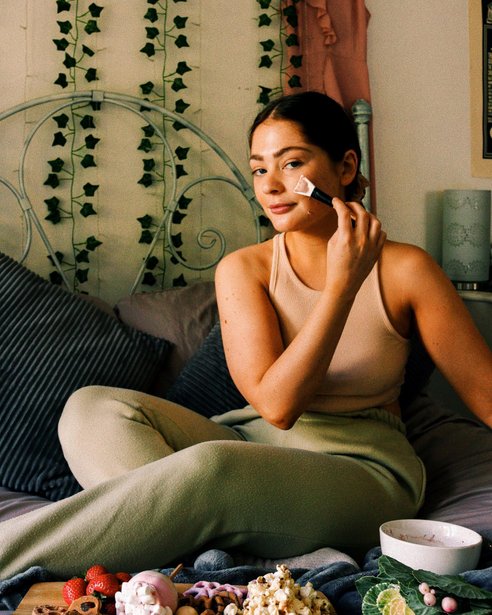 ABOUT ISOBEL PERL
After losing her job at KPMG at the beginning of the pandemic, Isobel Perl, 26, decided to combine her interest in beauty and skincare with her degree in biology to create the UK's first pink clay mask.
In September 2020 she started a new job at the Ministry of Defence and juggled full-time employment with a growing business. Fast forward to April 2021 and she made the brave decision to leave her new job and turn her growing side hustle into a full time business.
"Using my degree in Biology and experience of working in a lab, as well as my love for all things skincare, I formulate and hand-make the British Pink Clay Masks with Illuminating Oil, " explains Isobel.
"Whilst I was doing my market research, consumers told me they found clay masks the wrong texture, too drying or too oily. That is what my product solves."
"By being able to alter the amount of oil, you can create a mask to suit your skin's needs. You can also alter the texture by altering the amount of water you add to your clay. The instant glowing results
say it all, as well as the 250+ 5-star reviews!" Perl Cosmetics is all about sustainable, natural beauty, empowering customers and giving them the confidence to glow in their skin. Isobel hand makes all of her British skincare in small batches to maintain freshness, and packages it in glass containers, which can be reused and up-cycled. The brand has also introduced refillable Powder Clay, Illuminating Oil and Radiance Oil options to minimise packaging as much as possible.
Social media has been the making of Perl Cosmetics, with Isobel growing a large loyal following across Instagram (34,000) and Tiktok (154,500). Currently, all sales have been made organically through exposure from social media. Isobel openly shares the highs and lows of running a small business and has become a somewhat inspiration to other small business owners. In May 2021 Isobel released a Limited Edition Purple Clay Mask, with 10% of profits going to Mind, the mental health charity. Launch day saw a turnover of double her previous monthly salary at the MoD and a total of over £700 was raised for through sales. Isobel has big plans for the future and dreams of becoming a household name in the skincare industry.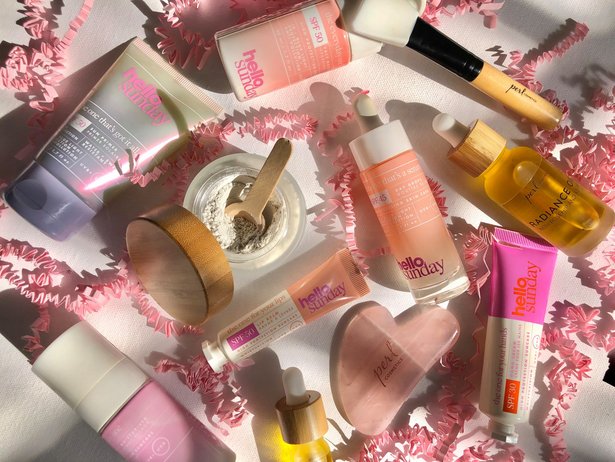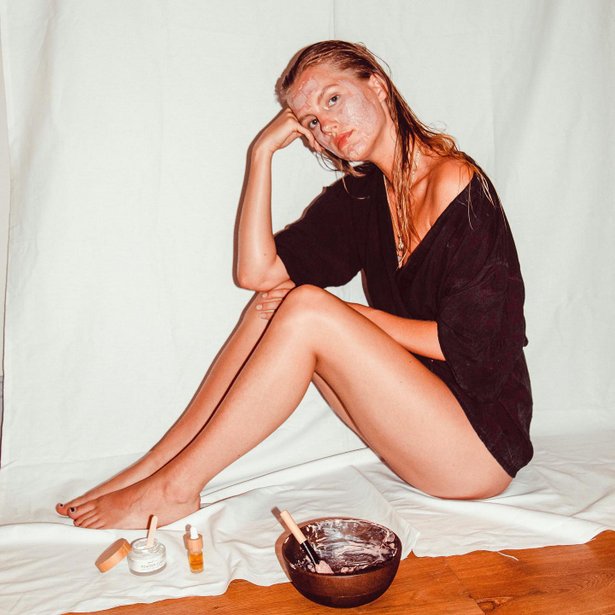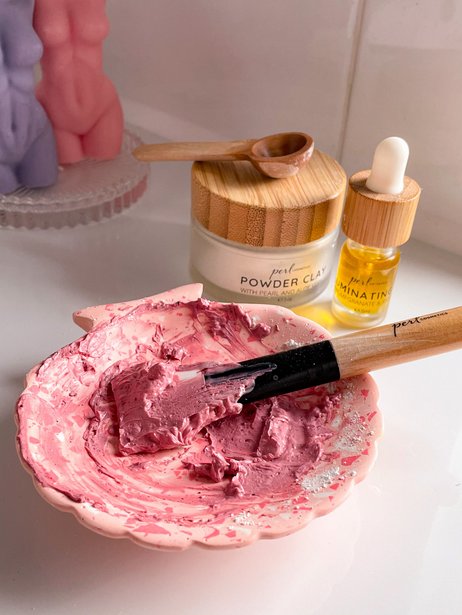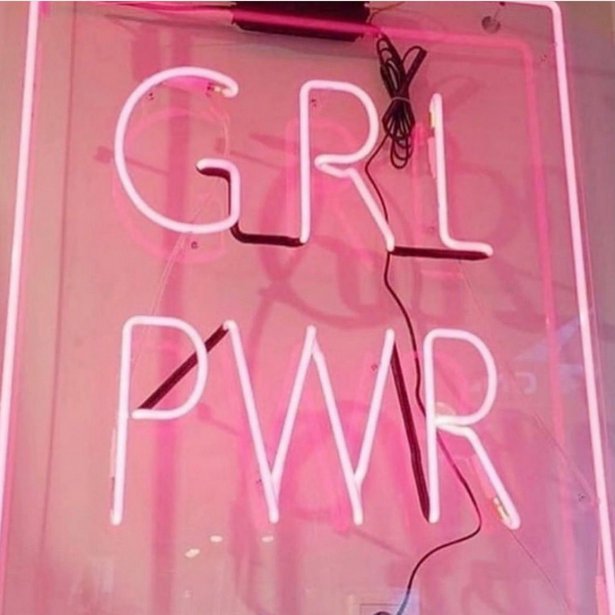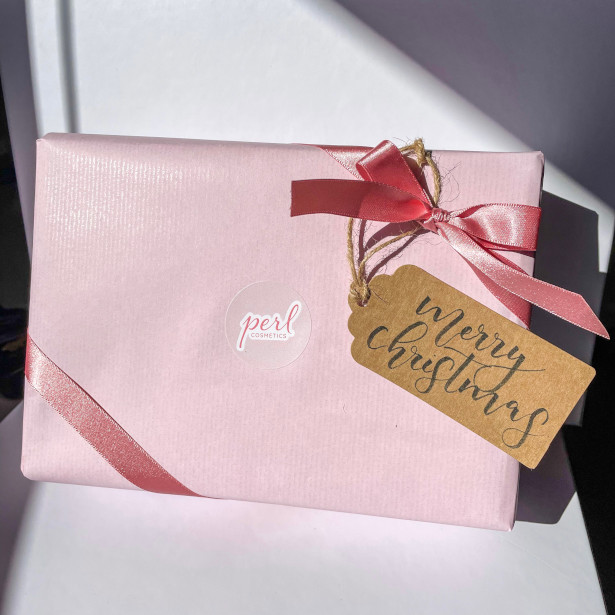 HERO Collector BEATLES Beatles Advent Calendar
An exciting pop-culture hub specialising in books, graphic novels, figurines and models from popular franchises, including: Marvel, DC, Doctor Who, Star Trek, Wizarding World and WWE.
The HERO Collector website provides a fantastic new portal to the world of comic books, sci-fi and fantasy. Written and created by ultra fans and experts with real insight into the industry, the website features news, reviews, interviews, exclusive features and the inside track on upcoming Movies, TV shows, Comic Books and Collectibles.
Contains gifts that are exclusive to the calendar and are not available for sale anywhere else!
Celebrate every day of the holiday season in true Fab Four fashion with the spectacular The Beatles Advent Calendar!
Presented pop-art style with an eye-catching rainbow Beatles design, this luxury box advent calendar is absolutely stuffed with 24 high-quality festive gifts and accessories for true Beatlemaniacs, such as a tea infuser shaped like the famous Yellow Submarine, a set of coasters with iconic Beatles album art, and a brilliant Beatles Bauble for hanging…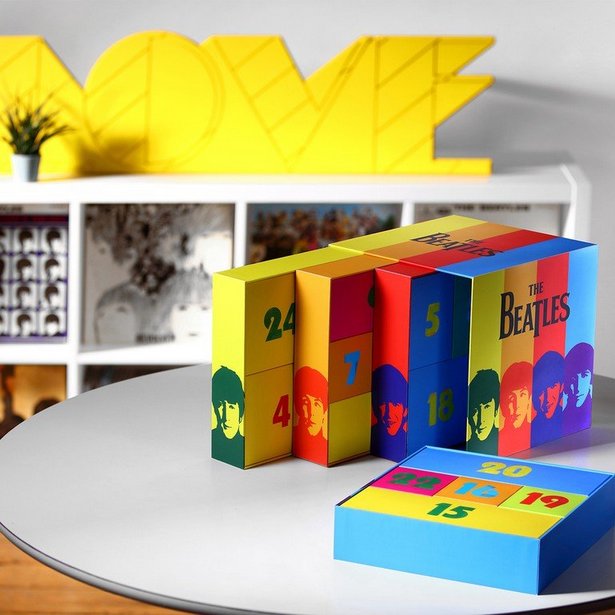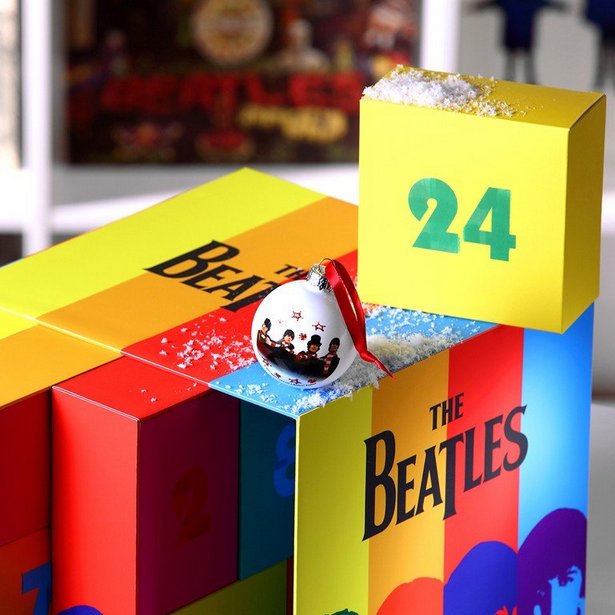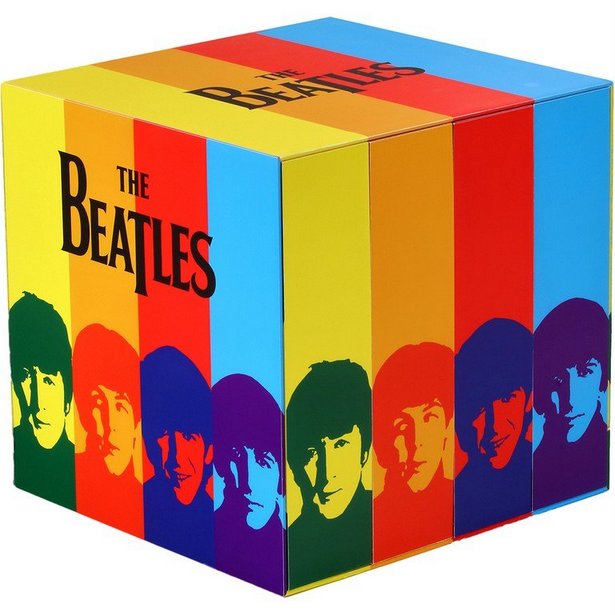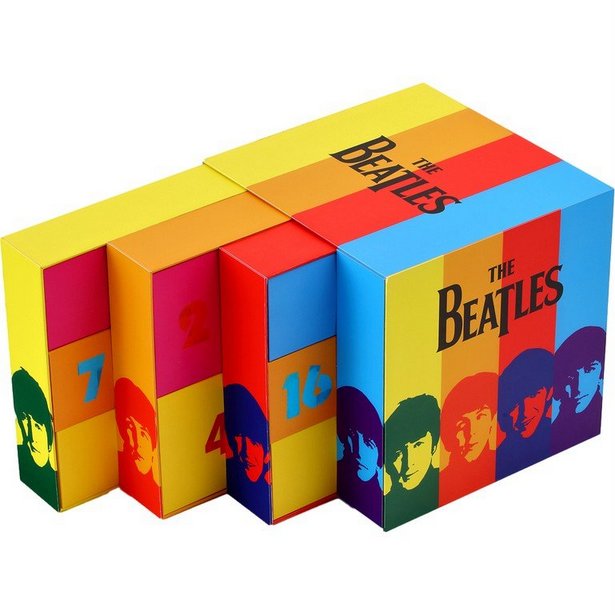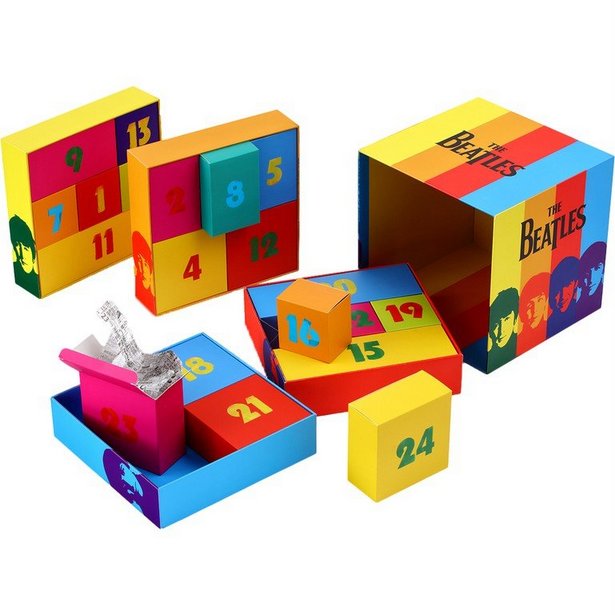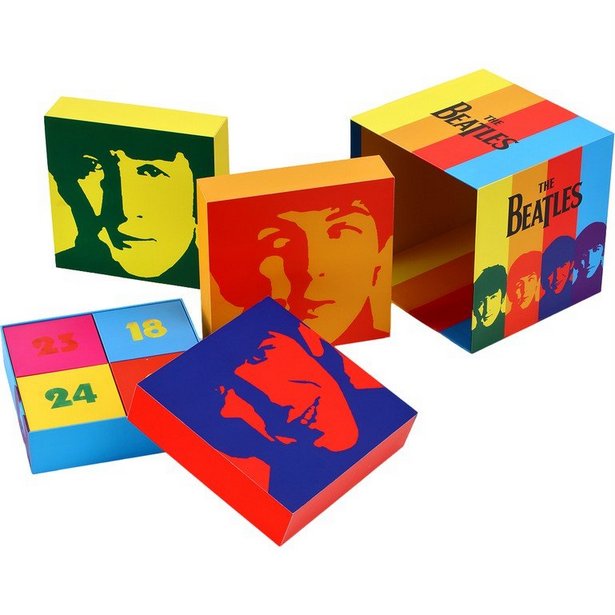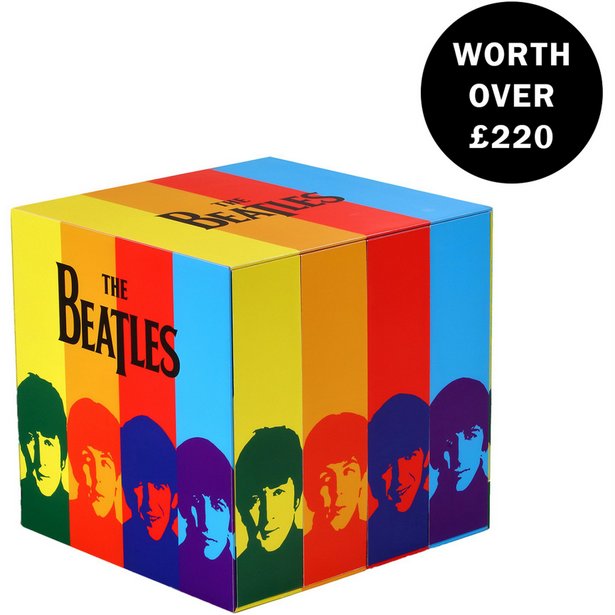 Pull The Pin Spirits ™️ … Live life with adventure and passion #pullthepin on convention, to make a change, and to celebrate life Great spirits, unique flavours, iconic bottle
https://www.pullthepinspirits.com/
Pull The Pin craft exquisite spirits of exceptional flavour and personality. Their trademark stopper unleashes a fun pop to ensure every pour lends a sense of celebration.
Ex-Army Commando Tom Foster founded Pull The Pin when he left the military. Specially selected whole and ground spices are combined with charred oak to create their signature spirit, a unique spiced rum with incredible smoothness and depth of flavour.
Produced with passion in the UK using the finest blend of Carribean rum, all-natural fruit extracts and infusions, they fill and seal each and every bottle by hand.
Pull The Pin and let your celebration begin.
Pull The Pin gin is one of the finest gin's on the market. Distilled in coppers stills the specially selected botanicals include; juniper, Seville orange, orris root, coriander seed and others to create a traditional gin.
Bottle:
Silver to frosted ombre spray
To serve:
With a great quality tonic and a slice of orange. Pop in a clove for some festive spice.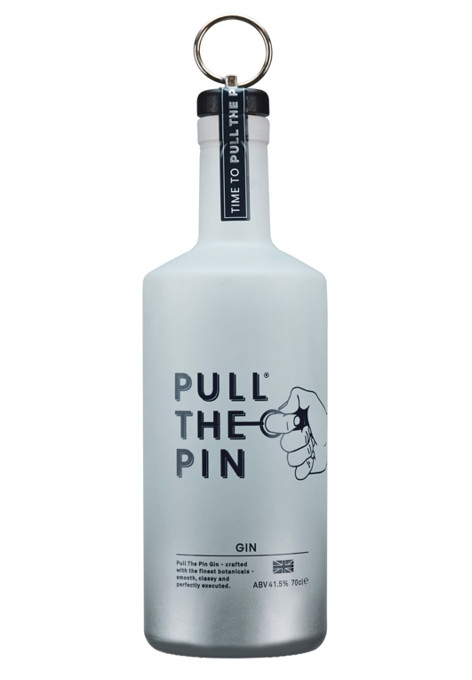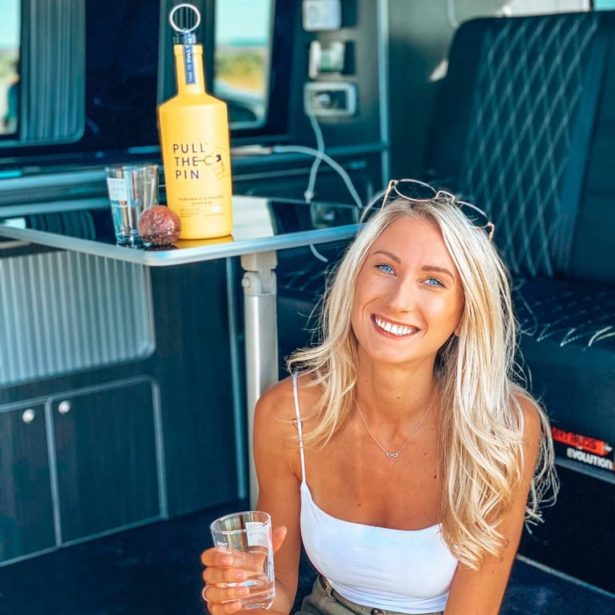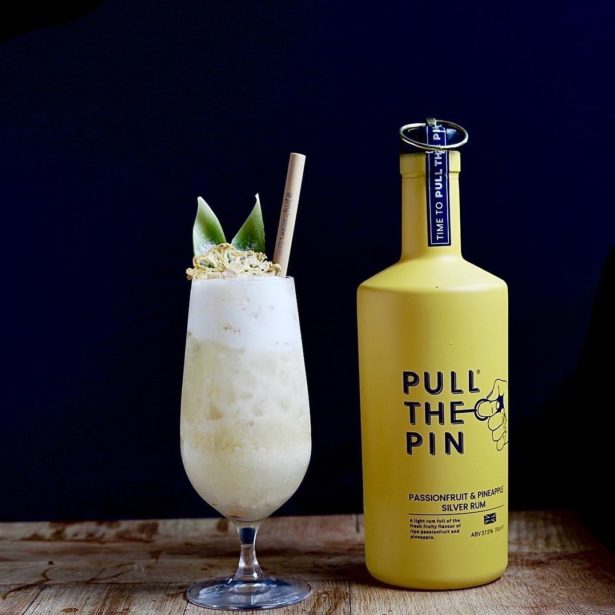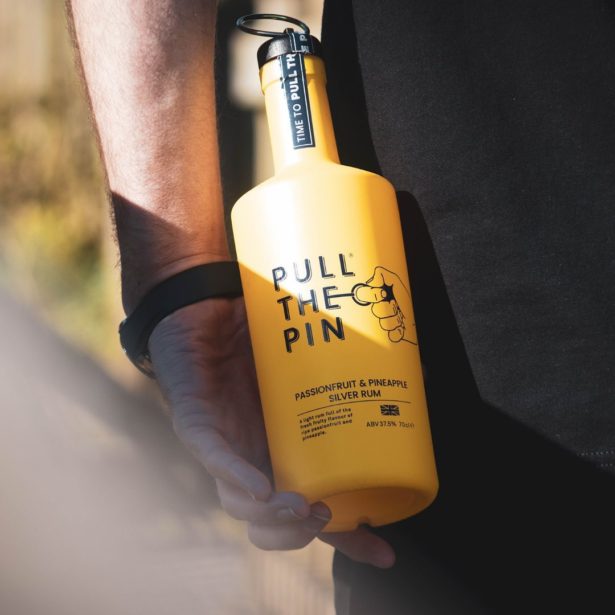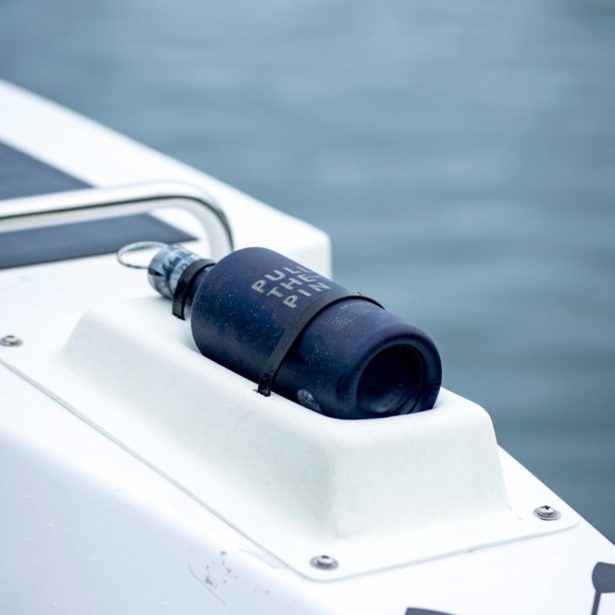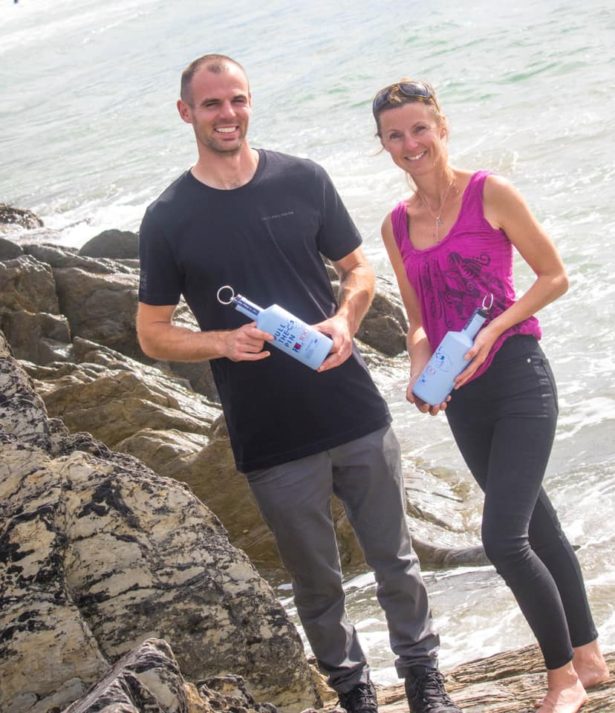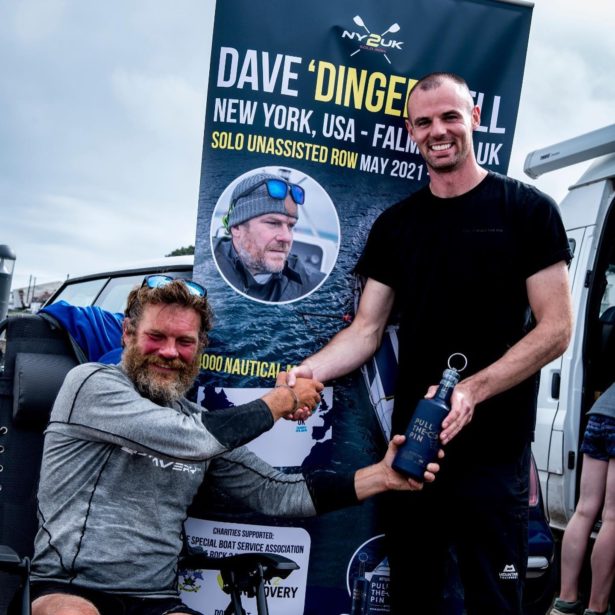 Two Quick Canapés from Idahoan Perfect Mash… idahoan.co.uk
Two fantastic recipes from Idahoan Perfect Mash, both of which are ideal for festive nibbles to enjoy whilst entertaining over the Christmas period.
Made from the best Russet Burbank potatoes in the USA, Idahoan Perfect Mash is the ultra-convenient and truly delicious way to make perfect mash in minutes, ready for rolling into croquettes or stuffing into mushrooms for irresistibly quick canapés!
Recipes
Stuffed Mushrooms: Mushrooms stuffed with Idahoan Roasted Garlic Perfect Mash, bacon and finely chopped chives which are roasted in the oven with cheddar cheese sprinkled on top for a moreish canapé that will certainly leave your guests coming back for more!
Cheese Croquettes: Always a crowd-pleaser, these cheese-filled croquettes from food influencer @feed.wing are coated in Panko breadcrumbs and deep-fried for a soft gooey centre with a crunchy exterior.
Cheese Croquettes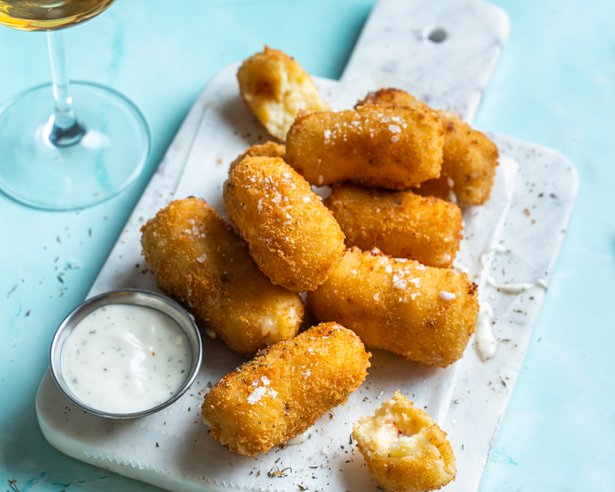 Ingredients:
1 x 109g Idahoan Perfect Mash
200g mozzarella cheese
1/2 tsp of Garlic Powder
1/4 tsp of Chilli Flakes
Salt and Pepper
4 tbsp flour
1 egg
75g Panko breadcrumbs
Salt and Pepper
Oil for Frying
Method:
1. Make your Idahoan Perfect Mash according to packet instructions
2. Mix in 200g cheese, season it with salt, pepper, garlic powder and chilli flakes to taste and allow to cool.
3. Once cooled, take a handful of the mixture and form into croquettes. Repeat until all of the mixture is used.
4. Set up a breading station. Toss each in flour, then egg, then Panko breadcrumbs.
5. Repeat with remaining croquettes.
6. Deep fry for 1.5 mins or until golden brown, serve hot with a dip on the side.
Credit line: Recipe belongs to @feed.wing in association with Idahoan Perfect Mash. You can find more recipes and information over on their website: https://idahoan.co.uk/ or on social @idahoanfoodsuk
Cheesy Mashed Potato Stuffed Mushrooms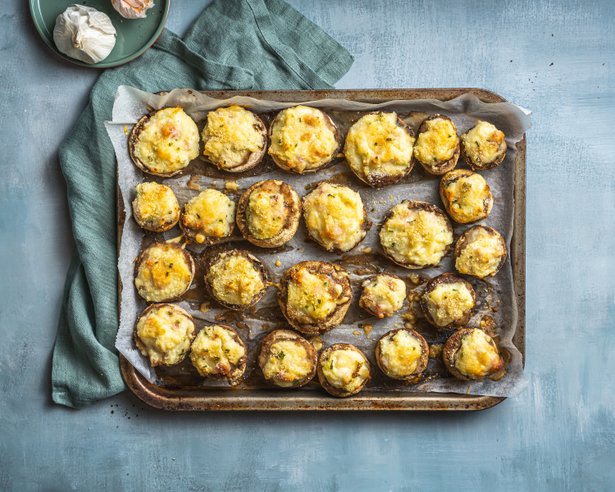 Ingredients:
1 x 109g Idahoan Garlic Perfect Mashed Potatoes
180g grated Cheddar cheese
Handful of chives, finely chopped
125g chopped, cooked bacon or prepared bacon bits
6 tablespoons olive oil
4 tablespoons minced garlic
24 large mushrooms, or more depending on size
Method:
1. Preheat oven to 180 degrees. Prepare Garlic Perfect Mashed Potatoes according to packet instructions.
2. Add half the grated cheese, chives and bacon to the mashed potato.
3. Remove stems from clean mushrooms and stuff caps with potato mixture
4. Spread olive oil and minced garlic on bottom of walled baking tray.
5. Place mushrooms on the tray, sprinkle grated cheddar over the top of the mushrooms. Bake for 20-25 minutes.
Credit Line: Recipe shared from Idahoan Perfect Mash. You can find more recipes and information over on their website: https://idahoan.co.uk/ or on social @idahoanfoodsuk
Bounce Back, the first post-social replenishment drink launches in time for Christmas
Bounce Back, the first ever post-social replenishment drink, launches in the UK from November, ready for the busy festive season. This new category of health drink, created by two biochemists, is unlike others since it is designed to be drunk before bed after socialising, to give your body the replenishing nutrients it needs – while you sleep.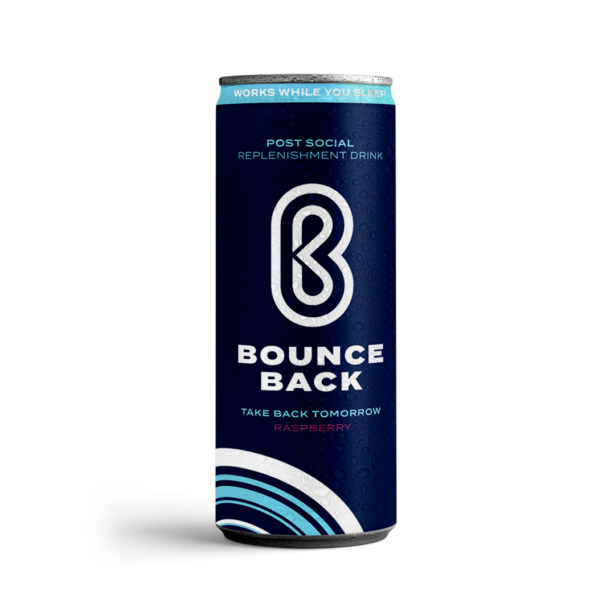 A blend of 17 vitamins, minerals and amino acids
Bounce Back's unique science-based formula of 17 vitamins, minerals, and amino acids 'puts the goodness back in' while you sleep. This blend of active ingredients works in harmony with your body's natural restorative processes, to help alleviate the stresses of an active social life, so that you can take back tomorrow.
The range is scientifically formulated with a blend of vitamins, minerals and amino acids. This includes Choline to support the maintenance of normal liver function, Vitamin B12 which contributes to the reduction of tiredness and fatigue, Vitamin B6 helps maintain normal energy levels, Vitamins C and E which assist in the protection of cells and oxidative stress – and finally Zinc and Selenium to help normal function of the body's immune system.
Indeed, Bounce Back is designed to be enjoyed as part of a balanced diet and a healthy, active lifestyle. Bounce Back is a lightly sparkling drink available in two flavours – Tropical and Raspberry, both offering a refreshing taste. Whilst Bounce Back is formulated with the right balance of nutrients for your body, the Tropical flavour only contains 40 calories per 250ml serving (1 handy can = 1 serving of the 17 ingredients your body needs).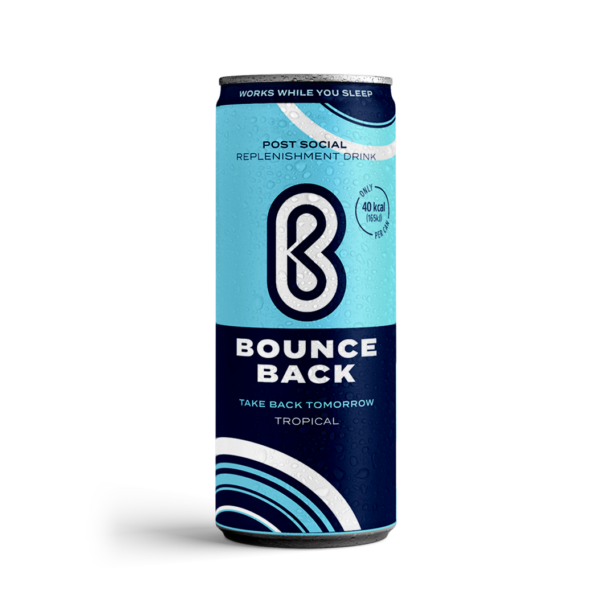 Rebalance the 4 pillars of health
Bounce Back is designed around the principle that there are 4 pillars of health. These include Sleep, Nutrition, Exercise and Mindfulness. We know that an active social life can disrupt the balance of the four pillars of health – and Bounce Backhas been formulated to replenish your body overnight as you sleep. So with your Sleep and Nutrition pillars taken care of, Bounce Back supports the feeling of replenishment the next morning – putting a bounce into your day. The result is you don't just wake up…you wake up better!
Bounce Back – the perfect bed-time drink
Formulated to support your body's ability to replenish itself overnight, Bounce Back is the best thing to drink before bed after socialising. The recommendation is to replace the usual glass of water before bed if you have been out, with a can of Bounce Back. Down a can and seize back tomorrow!
Developed by biochemists
Bounce Back is the 'brainchild' of two biochemists whose inspiration came from a late night out and an important meeting missed. Subsequently, they were on a quest to 'save future lost tomorrows'! Dhruv Trivedi, Bounce Back drinks co-founder and biochemist also studied finance and economics at Harvard Business School. Dhruv said: "After oversleeping due to a late night out socialising, I missed an important meeting. I was annoyed with myself – and thought I wonder how many opportunities are lost across the world, because people stayed out too late the night before? Instead of getting angry with myself, I thought hey, let's see if I can put my biochemistry training to good use and come up with a solution. Hence Bounce Back was born!"
Dhruv co-founded Bounce Back with a passion to bring the benefits of life sciences into tasty everyday drinks, supporting the body to overcome health and lifestyle challenges, naturally. Druv Trivedi added: "We wanted to create a range of drinks that was tailored to give specific functional benefits, not a generalistic health drink. We saw a gap in the market and our customer research showed that there was a need for a post social drink – so that is what we have launched first."
Bounce Back's other co-founder is Vandana Vijay. Vandana Vijay is a biochemist, qualified marketer, and the brains behind the meticulous formulation. Her mission was to craft a range of nutritious drinks that restored the balance of the four pillars of health – and after years of development, she co-founded Bounce Back with Dhruv – to do just that.
Vandana said: "A good social life, especially at Christmas-time, can be hard on the body! So, we are launching Bounce Back now to support overnight replenishment which is often needed during this busy festive season. With our background in biochemistry, we spent years researching to find just the right combination of replenishing nutrients. Finally, after 59 versions, we perfected our winning formulation. Bounce Back is the first step to our growing range of overnight wellbeing drinks – based on science – to support your body's natural restorative processes."
The Bounce Back drinks range includes
• 4 x 250ml cans at RRP £8.99 (available from January 2022)
• 12 x 250ml cans at RRP £21.29
• Bounce Back is also available as a single purchase (at RRP £2.49)
Availability
• Bounce Back launches in the UK at Drinksupermarket.com and at selected local convenience stores in London and
Ireland
• Discover more at Drinksupermarket.com Bounce Back and https://bouncebackdrinks.com
Charity Christmas gifts – Gifts helping to end homelessness this year
Whether you're someone who shops for Christmas presents months in advance, or someone who leaves it right until the last minute, national homelessness charity Crisis has a range of Christmas gifts for all your friends and family – all with a conscience.
All the proceeds from gifts purchased for loved ones this Christmas from Crisis, will go towards helping people across Great Britain out of homelessness, and ultimately ending it for good.
Brass bookmark
One for the booklovers in your life. This beautiful brass bookmark has been made by Pivot, an ethical and sustainable brand that empowers people experiencing homelessness to change their lives through making.
Price: £15
Available from: https://www.crisis.org.uk/get-involved/shop-to-stop-homelessness/products/#!/product-details/76079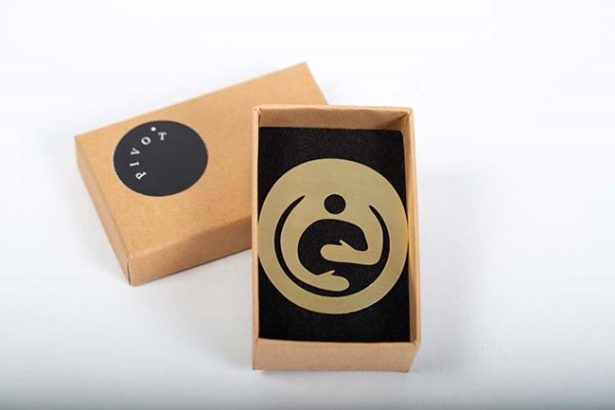 Crisis at Christmas gift
Give a gift that gives back. For the last 50 years, Crisis has provided Christmas services for people experiencing homelessness at one of the toughest times of year. For just £29.06 you can give someone who is homeless access to friendship and support, help with a place to stay, food and festive treats through Crisis at Christmas, as well as being connected to year-round support from Crisis. No one should be homeless and alone at Christmas.
Why not buy this gift on behalf a loved one this year?
Price: £29.06
Available from: https://www.crisis.org.uk/get-involved/shop-to-stop-homelessness/products/#!/product-details/72228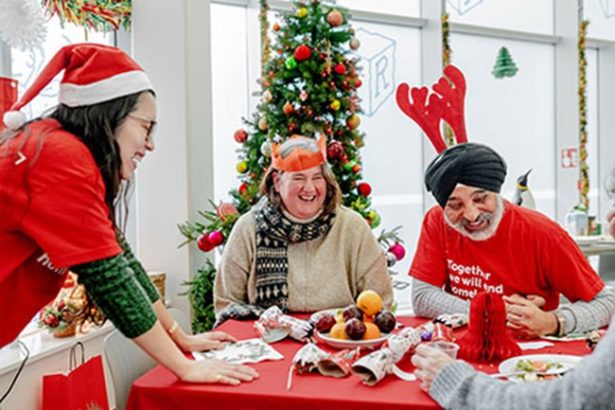 No place like home t-shirt
Choose this stylish t-shirt for friends and family this Christmas and help end homelessness. Available in three colours, white, grey and pink.
Price: £20
Available from: https://shopfromcrisis.org.uk/collections/branded-merchandise/products/no-place-like-home-t-shirt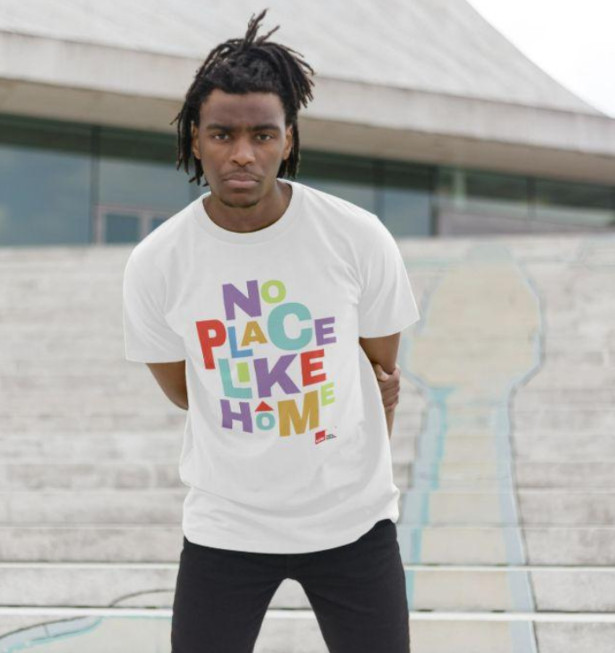 DIY Christmas Bauble
A lovely early gift for a crafty loved one to create their own Christmas tree decoration. Designed by Pivot, an ethical and sustainable brand that empowers people experiencing homelessness to change their lives through making, this bauble would make an extra special addition to any tree this year.
Price: £20
Available from: https://www.crisis.org.uk/get-involved/shop-to-stop-homelessness/products/#!/product-details/76073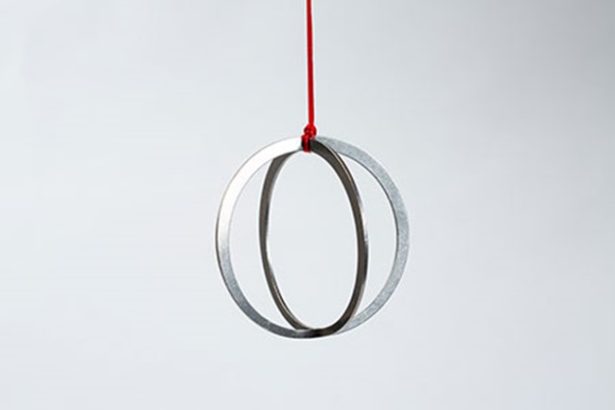 Jay's Eclipse Necklace
This two-charm brass and stainless-steel necklace comes on a gold-plated chain which is 60cm in length.
The necklace is made by Pivot, an ethical and sustainable brand that empowers people experiencing homelessness to change their lives through making.
Price: £25
Available from: https://www.crisis.org.uk/get-involved/shop-to-stop-homelessness/products/#!/product-details/76072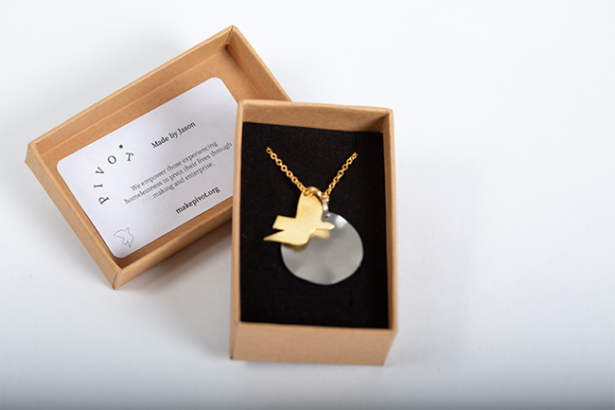 unearthed® is there to help you to impress last minute guests with its cured meat, antipasti and olive selections.
The selection platters include the French Selection Pack containing air dried ham and cured and herbed French salami and the Calabrian Antipasto platter containing Calabrian Pepperoncino Salami: a cured pork salami with red hot peppers & black pepper; Calabrian Salami: a cured pork salami seasoned with fennel seeds; and Capocollo: cured pork neck fillet. Liven up a cheeseboard with Mixed Olives with Rosemary and Black Pepper and colourful antipasti such as unearthed® Stuffed Cherry Peppers, Chargrilled Artichokes and Slow Roasted Peppers.
For those tired days and in between meals, unearthed® Spanish Omelettes are quick to cook and easy to satisfy. Served simply with a salad, the omelettes make a delicious and nutritious meal in minutes, options include Red pepper and Paprika, Spanish Potato, and Spanish Spinach Omelette.
unearthed® even makes using leftover food exciting and @TabbiEats has created a fantastic tartlet recipe for using up leftover goats cheese using unearthed's sweet Slow Dried Tomatoes.
*Olive Tapenade from @TabbiEats
Ingredients
1 packet of unearthed® Olives
1 onion
4 cloves of garlic
1 twig of fresh rosemary
1 tbsp garlic infused olive oil
4 rolls or 1 baguette
2-3 tsp of crushed pistachios
Method
Pre-heat oven to 200
Roughly chop the onion and garlic, place on a baking tray and add the garlic infused oil, rosemary and some seasoning, mix well and place in the oven for 15-20 minutes
While the onions and garlic are roasting, cut the rolls in half (if using) or cut the baguettes into slices and place on a baking tray. Brush the olive oil on the bread and place in the oven for 10-15 minutes until crispy.
Once the onion mixture is ready, remove from the baking tray and place in a food processor, alongside the olives, rosemary and any remaining oil from the baking tray. Blend until smooth.
Once the bread is crispy, remove from the oven, spread on the tapenade, sprinkle on the pistachio and enjoy!
Slow Roasted Tomato and goat's cheese tartlets from @TabbiEats
Serves: 16-18 medium sized tartlets
Ingredients:
1 packet of Unearthed slow roasted tomatoes
300g (2 packets) goats cheese
2 rolled out puff pastry sheets (300g)
1tsp garlic infused olive oil
3 cloves of garlic
2 tsp Provence herbs
4 tbsp milk
Knob of butter (for greasing)
Method
Pre-heat the oven to 200ºC.
1/ Take the sheets of pastry out of the fridge to allow them to get to room temperature
2/ Using the 12-hold muffin tin, generously grease the holes with the knob of butter and set aside until ready to use them
3/ Cut the Unearthed roasted tomatoes in half and add to a mixing bowl along with roughly chopped goats cheese, garlic oil, crushed garlic (all three cloves), all of the herbs and some seasoning. Mix well and set aside the filling.
4/ Roll out the pastry, keeping it on its baking parchment. Using a glass tumbler or cookie cutter that has a diameter slightly larger than the muffin compartment, cut the pastry. Transfer the pastry to the muffin tray and gently press down, add 2-3 tsp of the filling. For the lid of the tartlet use a cookie cutter that you like the shape of to cut the pastry and place on top of the tartlet. Tabbi used a star shaped cutter.
5/ Once all the tartlets have been constructed, brush on the milk. Then place the tartlets in the oven for 15-20 minutes. Allow to cool before enjoying the best canapés!
To accompany its exciting range of products, unearthed® offers plenty of culinary inspiration with recipes for every occasion. visit: www.foodsunearthed.co.uk/recipes/ for more details.
unearthed® donates 1p from the sale of every pack to Action Against Hunger and has raised more than £844,000 to date.
Whether you have a rugby-mad dad or tennis-obsessed sister, the UK's leading hospitality provider, Keith Prowse, has a range of experiences to help you give sports fans the ultimate gift this Christmas.
An official hospitality experience offers you food and drink from Michelin starred chefs along with the best seats in the house, making it an experience your loved ones will never forget.
The full range of packages are available on Keith Prowse's website, but we have cherry picked some highlights below –
Venue: The Lock
Event: Six Nations
Key highlights:
• Presented by 2-Michelin-starred chef Tom Kerridge, The Lock is a grand and sophisticated space located in Twickenham Stadium's East Stand.
• Private tables of 2,4,6,8 and 10
• Four course English inspired menu
• Post-match Twickenham tea
Price: From 1099pp +VAT
Venue: The Treehouse
Event: Wimbledon 2022
Key highlights:
• Brand new experience launching at Wimbledon 2022
• Roaming small plates from Tom Sellers, 2 Michelin Star Chef Patron of Restaurant Story
• Innovative premium cocktails prepared by in-house mixologists
• Live DJs and access to The Lawn garden
• Complimentary bar including premium spirits & chilled Champagne
• Official prime viewing location on Centre Court or No.1 Court
Price: From £850pp +VAT
Grab A Brew With These Quirky Mugs
Mr. Potato Head Mug, £17.99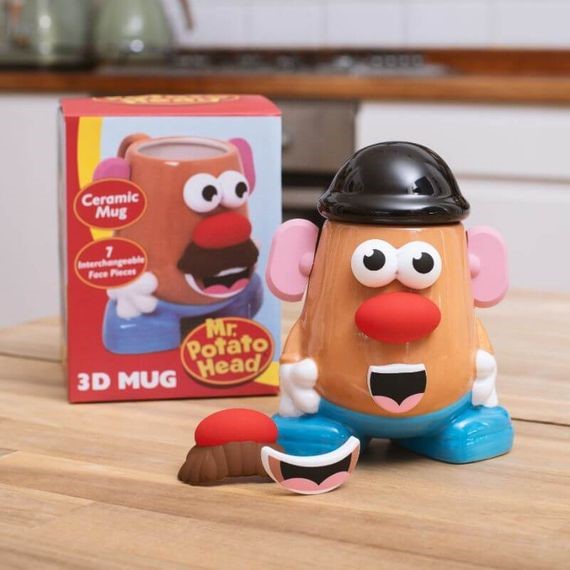 Celebrate the icon that is Mr. Potato Head with our 3D Mr. Potato Head mug. Sure to take pride of place in any cupboard, he comes complete with interchangeable pieces like the versatile carbohydrate he is!
Harry Potter's Wand Self-Stirring Mug, £14.99 from Zavvi
Enjoy even more of the magic with this Official Licensed Harry Potter self-stirring mug for muggles and wizards alike. Become part of the story every day, as the wand that chose Harry, magically stirs your tea, coffee, hot chocolate, or Butterbeer.
Unicorn Colour Changing Mug, £12.99 from The Present Finder
It's time for magic! Our Unicorn Heat Changing Mug is a truly special present for kids and grown-up unicorn lovers alike. Shaped like a cute unicorn with a 3D face and horn, just add hot water and the unicorn changes colour to showcase dazzling rainbow hair.
ICK Mug, £10 from Menkind
Do you have a real ICK in your life that needs to be told? Then this ICK Mug is perfect for them! This novelty gift is a not-so-subtle way to show someone how you feel about them.
Thumbs Up Chemistry Mug, £11 from 365Games
Perk yourself up with a cup of C.
Thumbs Up Global Warming Colour Changing Mug, £6 from Fruugo
With the use of heat-sensitive technology and detailed satellite imagery, you can watch the effects of global warming whilst having your morning brew. The mug's scary transformation shouts Save Our Planet When hot liquid warms the mug, parts of the world map slowly start to disappear. Sadly, leaving behind a realistic representation and topography of what is happening to our planet as we speak.
Thumbs Up Camera Lens Cup, £7.75 from MahaHome
The camera lens cup with substance. This Thumbs Up ceramic lens looks like is the perfect size for your morning brew.
Golf Gift Mug Ceramic Golfing Equipment Set, £21.31 from Amazon
Whether you drink out of it or play indoor golf in it, this Giant Golf Mug is a hole-in-one.
DIY Tool Gift Mug Ceramic Handy Equipment Set, £21.32 from Amazon
DIY whilst you drink it yourself.
Thumbs Up Notepad Mug, £4.99 from MahaHomes
Always say what you want to say or need to remember with the notepad mug.
Use it just like you would paper, write with a pencil and then erase it if you want. It's perfect for reminding you first thing or for making notes or doodling.
SECRET CHRISTMAS FOR ALL THE FAMILY AT KIDZANIA LONDON
SIX festive activities for kids and grown-ups in Secret Christmas wonderland
KidZania London is throwing open its doors for children and adults over the festive season, from 1 December 2021 to 9 January 2022 when the immersive city will be dressed for Christmas. New for this year is a Secret Christmas wonderland, with six festive activities including an exclusive, pre-recorded pantomime performance of Cinderella, and a hot drink and sweet treat.
The Secret Christmas package runs on most days* from 4 – 31 December (excluding Christmas Day), when kids aged 4-14 – and (unusually for KidZania) adults too – are invited into the festive wonderland of winter. Access is granted by finding the Christmassy clues along the trail through the city, to obtain a special password from London's naughtiest elf.
KidZania's Secret Christmas has six additional activities including:
1. Enrol at Elf School to design the perfect toy for Christmas.
2. Rock along to Christmas tunes with the Zound of Music, grabbing a set of jingle bells to join musicians belting out seasonal carols and tunes.
3. At Santa's Craft Korner, Crafters can help decorate the city with glitter and snow, stamping their own designs on cards and baubles. Then step into Mrs Claus' office to write a letter to the one and only Santa.
4. Stock up on some sweet treats at Bekha's Bakery.
5. Join performers in the Stadium to perfect those dance moves and dazzle even the grumpiest of humbugs. A Nutcracker Parade will get toes tapping and rally the cheer for all to hear.
6. With jokes, songs and a whole host of Christmas merriment, enjoy a side-splitting, pre-recorded performance of Cinderella in the pantomime in the KidZania Metropolitan Theatre.
Families should allow five hours for the experience, which includes access to Secret Christmas and the rest of the City – where KidZania is open as usual with some Christmassy tweaks. At the H&M Studio, try your hand at being a Fashion Designer by creating costumes for this year's pantomime… Is it rags or riches for Cinderella? Help Rudolph deliver Christmas parcels down at the KZ Express, donning a Christmas courier outfit – all parcels must be protected and delivered to their destinations on time!
Kids age 8+ enjoy the fun while parents Christmas Shop
If your kids are over the age of eight, you can drop them off to independently explore all of the immersive activities on offer, and get started on your Christmas shopping in Westfield London, where KidZania is located.
Book now at: https://kidzania.co.uk/
The story of Wilfred's and its quest for the perfect spritz
Frustrated by the uninspired, overly sweet and often unhealthy non-alcoholic options available for people to enjoy at home and in bars, founder Chris Wilfred Hughes took to the distillery to do something about it. As an engineer and inventor, with a passion for cocktails, Chris embarked on a journey to create a product for modern drinkers, a drink that captured the complexity and flavours of beloved spirits, without the alcohol.
Reinventing the spritz didn't happen overnight though – it took Chris over 18 months of experimentation and more than 100 unique recipes to get Wilfred's to taste just right. He looked at botanicals around the world, from Japanese hibiscus, to the delicate flavours of English rose. Ultimately, Wilfred's was inspired by the ingredients that felt closest to Chris – fresh rosemary from his mother's garden, and the bitter oranges in his father's homemade marmalade.
Flavours
Wilfred's Aperitif: Flavours of natural rosemary, bittersweet orange, rhubarb and clove.
Wilfred's contains just 21 calories per 50ml serving
Price
A 500ml bottle of Wilfred's costs £19.00.
Customers can also take advantage of an offer to buy three bottles for £48.00, saving £9.
For people looking to give the gift of a great spritz, we are also offering a Spritz Gift Set, complete with a personalised message. The set includes one bottle of Wilfred's (500ml) and two bottles of Fentiman's Premium Tonic (500ml each) for £27.00.
There is free UK delivery on all orders, with international shipping available.
Stockists
www.wilfredsdrinks.com
Master of Malt
Not On The High Street
Amazon
The Food Market
Awards
Winner (non-alcoholic drinks) at the Great British Food Awards 2020
Great Taste Awards one star (2020)
Gold Medal at the 2021 Free From Food Awards
Silver Medal at the 2021 London Spirits Competition
Playtime For A Greener Future
Dantoy's BIOplastic products are made of at least 90% sugarcane, a sustainable raw material, and their bioplastic is 100% recyclable. The manufacture of bioplastics reduces carbon emissions. The sugarcane is cultivated on controlled, pesticide-free plantations in central and southern Brazil. The sugarcane is harvested every 6 – 12 months. Bioplastic made of sugarcane is a 100% sustainable raw material.
Dantoy BIOplastic Bio Baking Set Gift Box, £19.99 from Smyths
Learn to make beautiful cakes and cookies from dough, modeling clay, or sand with the Dantoy BIOplastic Baking Set for kids. This eco-friendly toy set includes a rolling pin, a whisk, 2 bowls, and dough cutters for real baking or role-play fun.
Whisking, rolling, and cutting out fun shapes help to support fine motor skills, learning play, and imaginative fun. The Dantoy BIOplastic Baking Set for kids is a wonderful toy for indoor and outdoor play.
Dantoy BIOplastic Tiny Bio Stacking Play Cups £13.99 from Smyths
Build, stack, and play with Dantoy BIOplastic Stacking Play Cups. This eco-friendly toy set includes 7 stacking cups for little ones to build up and tumble down.
Each stacking cup has a different shape and colour – and the shapes make great moulds or cutters for baking cakes or modeling clay. Dantoy BIOplastic Stacking Play Cups double as a fun sandbox or bath toy, with 2 cups for scooping water and 5 cups with holes for water sprinkling fun.
Dantoy BIOplastic Kitchen Set Gift Box, £19.99 from Smyths
Cook up a storm with the Dantoy BIOplastic Play Kitchen set. This eco-friendly toy kitchen set has everything your child needs to whip up tasty creations and teddy bear picnics.
With pots, pans, and accessories, this 12-piece kitchen toy set opens up a whole world of role-play fun. The strong and durable Dantoy BIOplastic Play Kitchen set is perfect for indoor and outdoor play.
Dantoy BIOplastic Bio Truck Gift Box, £19.99 from Smyths
Get to work with the Dantoy BIOplastic toy truck. This eco-friendly toy has rolling wheels and a dumper that really tips! Kids can transport sand or small toys in the dump truck, then lift the opening tailgate and see them tip out. This sturdy and durable toy truck is ideal for indoor and outdoor play.
Dantoy BIOplastic Bio Ice Cream Set Gift Box, £19.99 from Smyths
Serve up a sweet treat with the Dantoy BIOplastic Ice Cream set. Mix and match the cones and pastel-coloured ice cream scoops for role-play fun. This eco-friendly toy is great for developing fine motor skills and supporting imaginative play. I scream, you scream, we all scream for ice cream!
Dantoy is the first plastic toy manufacturer to have its products Nordic Ecolabelled. This means that this toy also lives up to the world's strictest requirements. Dantoy is an award-winning Danish company that ensures that protecting the environment is the top of the agenda.
A brand-new collection of festive recipes from Carr's Flour, all of which are perfect for entertaining over the Christmas period. Providing something a little different, these fantastic recipes offer a twist to your traditional Christmas cakes and bakes!

Chocolate Orange Tear & Share Wreath: An irresistible bake with a fresh orange-flavoured sponge made in a bundt tin, perfect for sharing. Drizzled with melted chocolate and fresh orange zest for a glossy and inviting finish.
Cranberry & White Chocolate Cake: If you're looking for a showstopper to impress your friends and family this year, this fantastic three-layered cake with a cranberry flavoured sponge and covered in a smooth white chocolate ganache is bound to make a name for itself as a new family favourite.
Assorted Top Mince Pies: Be spoilt for choice with these incredible assorted mince pies including recipes for Frangipane and Clementine & Walnut Streusel toppings, and add a new level of decadence to the much-loved mince pie.
Known in baking circles as the flour that's tried and trusted by Britain's best artisan and trade bakers, the full range of Carr's premium flours and bread mixes is available to purchase from their online shop giving nationwide access to all their products direct to your door!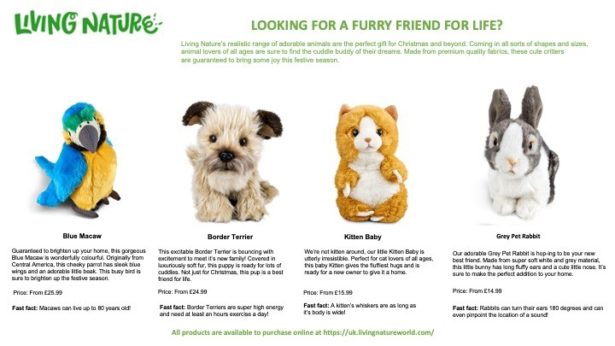 Just Teddy – Petals from Paris
The story behind any brand is fascinating but the story behind Just Teddy – Fine Boulangerie & Pâtisserie is nothing short of remarkable. This book is a project that has been in the making for a long time, writing itself over the years without the Zaki family even being aware of it. Now, Teddy Zaki (who some of you will remember as the runner-up in The Great South African Bake Off TV series) and his family are thrilled to share their untold story with the world in Just Teddy – Petals from Paris, a cookbook extraordinaire which will take the reader on a journey around the globe through mental imagery of the family's travels which inspired them to create their delectable boulangerie (breads) and pâtisserie (pastries).
Lovingly shared on the pages of this book are recipes which are of great sentimental value to this family from the recipe which was the start of it all, Unpretentious Coloured Cupcakes and the delectable Chocolate Ganache Tart – which was on Just Teddy's first counter at the food market located at 1 Fox – to a magnificent variation on a basic Macaron recipe for Ispahan and Persian Love Cake. You will find beauty in even the simplest recipe for Buttermilk Scones and Madeleines which are as close to sanctification of baked goods as you will get!
Just Teddy – Petals from Paris will turn even the most reluctant bakers among us into master bakers (okay that may be a small exaggeration, but you get the idea – you will want to bake). The story told on these pages will inspire the entrepreneur within who may be waiting for that final push to follow your dream!
This is a Christmas gift for the home baker – Teddy started out as one, and he wants other keen bakers to experience the joy of baking, too. Anybody who has ever had a dream and passion will love this book, as much as the person who has everything.
Just Teddy – Petals from Paris is published by award-winning That Food Guy Publishing – a division of That Food Guy Group, who are also the creators of Naqiyah Mayat – The Beginning: Indian Recipes from my Home and Dinner at Somizi's.
NOTE: Just Teddy – Petals from Paris will be available from 25 November. Books will retail at R650 with a custom, limited edition book jacket (pictured above left) and R550 without a book jacket (pictured above right). Books can be purchased from www.justteddy.shop or at Just Teddy's Hyde Park Corner store. Any corporate order queries can be sent to publishing@thatfoodguy.co.za
Visit Just Teddy Fine Boulangerie & Pâtisserie at Shop LM4 on the Lower Mall level of Hyde Park Corner located at the corner of William Nicol Drive and Jan Smuts Avenue or visit their online store.
Just Teddy Fine Boulangerie & Pâtisserie Operating Hours:
Operating Hours – currently operating under adjusted Level 1 restrictions.
Monday to Saturday: 7.30am to 6pm
Sunday: 7.30am to 5pm
Get Social:
Follow us on Instagram @just___teddy or keep up to date with our news on Facebook @JustTeddyPatisserie… and don't forget to use our hashtags #JustTeddy #JTPetalsFromParis when you are sharing your unforgettable Just Teddy experiences.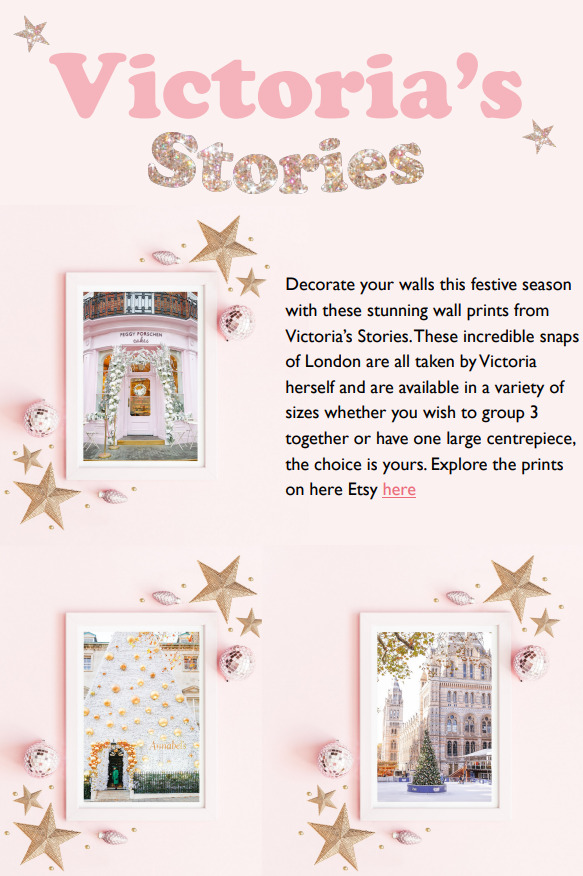 We are producing our ECOLUXE "Must-Haves" ABC4 "Best Holiday Gifts" TV segments,
taping and airing at the end of November and early December.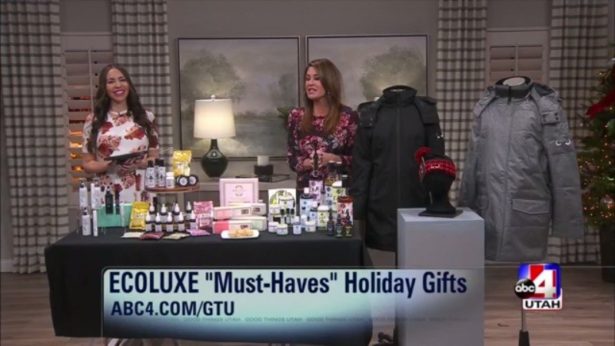 The cost to participate in this segment has been reduced (due to covid-impacted budgets) down to $ 895.00 (a steal of a price for broadcast press in primetime Holiday Shopping Season, social media shout outs, & ongoing advertising)
Here's the info:
• Products can be shipped directly to the ABC4 Studio in Salt Lake City, Utah for on-air display.
• Broadcasts in all of Utah, parts of Idaho, Wyoming, Montana, and Nevada. Also reaching parts of AZ and CA (1.5+Million viewers)
• You will receive an on-air product visual display.
• You will receive audio (talking points) from the hosts of the show about your product that we write for you.
• You will receive a link to the footage following the broadcast.
• You will receive digital shouts from ABC4 and Durkin Entertainment, reaching more than 560K readers.
• You have the option to offer a PROMO CODE (with or without an expiration date).
• You will receive unlimited social media usage right for the footage in perpetuity if tagged with @producerdeb & @ABC4Utah.
• Your link to footage with your brand's product description (with url where-to-purchase) remains on the ABC4 official network website providing you with an additional benefit of ongoing advertising.
Here's what we need from you:
• Product photos (hi-res) of what products or gift sets to be displayed on-air
• Brief products description for on-air talking points given by HOSTS of GTU
• Retail price
• Link/url where-to-purchase
• PROMO CODE ( optional) and expiration date (if any).
WELCOME IN THE CRAFT-MAS SEASON WITH THE WORKS CREATIVE GUIDE
Christmas is coming and it's never too soon to start the preparations and planning, and after so many months spent apart from friends and loved ones, we think even the parties should start earlier this year too!
So, why not get into the festive spirit NOW? Gather together some friends and have fun preparing for the holiday season with some creative Christmas crafting!
Christmas craft kit sales have shot up up by 350% in the last 90 days, so the UK's leading family-friendly retailer, The Works, has pulled together some great 'craft-mas' ideas so you can get into the spirit too!
Hey, wait a minute Mr. Postman – Crafty Christmas Cards
Gather your family, put the kettle on and break out the biscuit tin – it's all about making the post well worth waiting for by d-i-ying your 2021 Christmas cards (but don't let your kids see too much so their surprise isn't spoiled!) Pile the kitchen table high with glitters, paints and stickers and spend some quality time together while you craft up a card-storm! The festive-coloured Create-Your-Own Red and Green Greeting Cards (£3.00 for 20) are a great blank canvas to start from, it's then just a case of how creative you want to be? Make a statement with Christmas Sentiment Glitter Stickers (£3.00) in red, gold or silver or write your own message in a colour of your choice with the 10-pack of Scribblicious Glitter Gel Pens (£2.00). Use the 4-piece Snowflake Metal Die Set (£4.00) to cut out perfect patterns from the Vintage Christmas Paper Pad (£1.00) or trace around them with the glitter pens or, better still, go 3-D with Christmas EVA Foam Stickers (£1.00) and see santa, reindeer and candy canes really stand out in your designs! Friends and family alike will love the personalised touch when they receive their piece of art in their postbox this festive season!
Be Baubalicious Baby – Homemade Baubles
Kids love Christmas and while you may not like them 'helping' decorate your hotel-lobby-designer-worthy tree, they can't wait to join in! So, what better way to get your craft on than creating homemade baubles with the kids?! They're sure to add a personal touch to your tree this year and making them will keep santa's little helpers entertained too – win, win! With Fillable Baubles (£4.00 for 12) creating personalised decorations is fun AND affordable! Now for the fun part… Bauble filling!: White Glitter Pom Poms (£1.00) or Coloured Jingle Bells (£2.00) look great inside a bauble and the latter won't make too much noise if contained! Red Decorative Shred (£1.50) is an effective festive filler as is Red Glitter (£5.00) – make sure to paint inside your bauble with some glue and then they can sprinkle the glitter without wasting a whole pot! Encourage the kids to write names or messages on the outsides with Daler Rowney Gold and Silver Paint Markers (£4.00) which are ideal for hard surfaces. Your Christmas craft baubles can then go straight on your tree, or even better, send them to friends and family as a unique, homemade gift from the kids!
T'was the night before Christmas – Christmas Eve Boxes
Did you know that the latest festive trend is to gift Christmas eve boxes? This 'night before Christmas' treat has increased in popularity by over 2000% in Google searches in the last 90 days, so why not hop on the trend yourself by creating your own personalized box?! Creating your festive box has never been so magical, as yours will be meaningful both inside and out – as you put your decorative skills to the test and fill your box with toys, books, art supplies, and more!
Gather friends' round for catch-up and drinks whilst you ponder over perfect presents to put into the finished box while you decorate away. A Large Wooden Box (£4.00) with a metal clasp will keep possessions safe and is calling out for creativity! Red Readymix Paint (£1.00) is a good option as a base (and allows extra chatting/wine time while it dries!). Next, to personalise your box, we like the Red and Green Wooden Letter Tiles (£3.00)for a classic gift look. And, with 200 letters in the bundle, you'll even have enough for a Christmas message! Finally add some decoration – the Wooden Embellishments Box (£2.00) has 45 Christmas-themed shapes which can be painted or left natural. Glittery Christmas Ribbon (£1.50) adds some sophistication and texture and finish off with some Silver Christmas Bows (£2.00).
The gift(tag) that keeps on giving – Personalised Tags
Along with your Christmas cards, handmade gift-tags are a nice way to show you really care and again, making them with friends can be a fun too! DAS White Modelling Clay (£4.00) is great for making gift-tags. It's air-drying so no need for a kiln or oven, and with 1kg of it you should have enough clay for tags for everyone on your Christmas list! Once dry, decorate the tags – we like the idea of just painting names and patterns on them so the recipient can keep it hanging around the house year-round reminding them how thoughtful you are! What's more, you can get the kids involved and help them come up with their own creations for their friends.
A first time for everything – Meaningful Gifts
Now you're really on a craft-roll, how about trying your hand at actual proper presents! Have a friend or family member that's recently had a baby? A Deep Box Frame (£6.00) can be filled with precious pictures or baby mementoes to celebrate Baby's First Christmas. Cover the inside back of the 20cm x 20cm frame with patterned paper from the Magical Christmas Design Pad (£1.00) and then add a sneakily snapped photo of the little one. Add the date of birth with White Wooden Numbers (£2.00) and baby's name with White Wooden Letters (£4.00) and, in a final nod to Christmas, add some Felt Holly Embellishments (£2.00) to the outer frame.
Work it, Baby!
With all these crafting parties and people dropping by over Christmas, don't neglect your front door! Outdoor Christmas Decoration is just as important and with Google searches up by 300% in the last 90 days, it is something people are paying close attention to this year!
Make your front door work at welcoming one and all with a resplendent reindeer wreath made from pom poms – after all, this is the first impression your guests will have when visiting your temporary Christmas Grotto!
Using Bonus DK Fox Yarn (£1.85) put your craft skills to the ultimate test and be the talk of the town! Cut out a circle of cardboard, the size you want your finished wreath to be. Then start making a number of large pom-poms – enough to chain together and cover the cardboard. Next add a Red Pom Pom (£1.00) "nose" to each pom pom on the wreath and fasten Gold Glitter Wooden Reindeer Embellishments (£2.00) onto the card, behind each large pom pom. Finally, your furry friends need Wiggly Eyes (£1.00) so they can see who's coming and look out for Santa! Kids and adults alike will want to visit you even more if only to see your wonderful wreath!
With Christmas just around the corner, be inspired by The Works and put your crafting skills to good use! For more information on The Works and its must-have Christmas crafting essentials visit here.
With Christmas a matter of weeks away, now is the time to be shopping for the perfect gift for your little one. For a gift that kids will love to play with for years to come, a high-quality dolls pram from the Daisy Chain collection is the perfect choice.
The Daisy Chain collection, from dolls pram specialists Play Like Mum, has a wide range of different pram models and accessories to choose from, suitable for children aged 18 months up to 13-years and is a great way to explore role playing games.
These dolls prams help children to explore their imagination through the excitement of role play, whether by themselves, or with family and friends.
Please find some suggested products for roundup's below and do let me know if I can get you any high-res images.
Thanks,
Will
CONNECT 5 IN 1 DOLLS PRAM – £69.99
PINNACLE DOUBLE DOLLS PRAM – £149.99
LITTLE ZIPP DOLLS PUSHCHAIR – £29.99
ZIPP MAX DOLLS PUSHCHAIR – £49.99
ZIPP DOLLS PUSHCHAIR ACCESSORY PACK – £24.99
PINNACLE DOUBLE DOLLS PRAM ACCESSORY PACK – £29.99
Ten Top Great Toys, Gifts, and Gadgets.
The Flying Santa Drone £39.99 from Studio
Make the most wonderful time of the year even more magical with the easy-to-operate Thumbs Up Flying Santa Drone. Christmas just got more magical with this year's must-have addition to your family's festive fun. A truly unique drone, fly Santa and his reindeer past your children's windows on Christmas Eve to their wonder and delight. A fully functioning four-propeller drone for full maneuverability and hours of entertainment for parents and kids.
The NASA Lava Rocket Lamp £34.99 from Firebox.com
Add out-of-this-world style to a side table or nightstand with this light from Thumbs Up UK, a sleek NASA-inspired update on retro flair.
myFirst Camera Insta 2 costs £95 from myFirst.Tech
Enjoy instant printouts in just 10 seconds with the 12 Megapixel myFirst Camera Insta 2. Camera Insta 2 uses quality thermal printing paper and supports microSD cards up to 32GB. This lightweight camera comes with a lanyard and extra selfie lens which your child will be able to take photos from sun-up till sun-down. Weighing just 232g, your child will never get tired of using our camera Insta. It comes with a lanyard too with a battery capacity of 1500mAh and only 2hours charging from flat, your child will be taking photos from sun-up till sun-down. Perfect for a day out at the zoo or on holiday.
The Globber Flow 125 Lights £79.99 from PlumPlay.co.uk
The Globber Ultimum Lights is the first-ever scooter to feature patented adjustable steering angle control so you can easily adjust the turning radius of the front wheel to fit their chosen riding style. Adding some brightness to the scooting ventures, this scooter has a rechargeable light-up mode. With 20 bright, multi-coloured LEDs; a vibration sensor mode that automatically activates the LEDs; and 12 different light patterns, all for added play value. When the day is done, the scooter quickly folds with the patented elliptic folding system and can be easily stored for next time. Ideal for kids aged 5+, all the way up to adults.
The Geomag Mechanics Loops and Turns Construction Set – 130 piece costs £34.99 from The Entertainer.
The Mechanics Gravity Magnetic Track harnesses the invisible forces of magnetism and gravity through original and surprising means. The spheres inside the circuit are set in motion by an innovative magnetic cannon that uses the force of attraction of the accelerating magnet. Gravity is the innovative evolution of the Geomag Mechanics line. Developed with expert players in mind, the new construction system is based on an innovative "gravity motor": this uses the weight of the Geomag spheres to kickstart the mechanisms and movements of the Geomag Mechanics structures. The motion is provided by the invisible forces of Gravity and Magnetism, without using electricity or batteries. The play experience is based on these fundamental principles of physics.
The NASA 1000-Piece Jigsaw Puzzle £11.99 from Find Me A Gift
Choose 1 of 3 cosmic NASA jigsaw puzzles of the beautiful galactic space as seen through a Hubble Space Telescope. The colours to choose from are yellow, blue and pink. Each jigsaw puzzle is a unique design that is sure to relax your mind as you put it together piece by piece. If you love the finished piece so much, you could frame it and hang it on a wall at home. Or, break apart the pieces to enjoy another round of celestial jigsaw fun all over again. Great for people who are starry-eyed about space and enjoy mindfulness activities.
The Plum 10ft Colours Springsafe Trampoline – Jet Black costs £299.99 from PlumPlay.co.uk
If you're looking for a trampoline that has a hint of chic, then the Plum® Jet Black Trampoline and Enclosure will be the perfect addition to your garden. Inspire outdoor play, the enclosure design simplifies assembly with no tools required. This 10ft trampoline with Springsafe technology and features separates the jumper from the springs and frame; giving grownups peace of mind, allowing children to bounce away safely. Children can stay active at playtime; trampolining improves physical development and provides hours of entertainment.
The myFirst Sketch Book costs £89 from myFirst.Tech
Be eco-friendly with this amazing gadget. Let your child draw out incredibly without using a single piece of paper and without any mess. With built-in memory, you can now save your child's every single masterpiece. This Sketch Book delivers a seamless experience to transfer your child's work to your preferred devices by pairing it with myFirst Sketch book app. Feel proud and share your child's work with the world! With built-in memory, it can now save your child's every single masterpiece and watch live on your phone as they draw and write.
The Ginger Fox Emoji Action Game costs £10.99 from Amazon
Be the first to get rid of all your cards! You'll need lightning-fast reactions and some seriously cool moves to win at emoji ACTION -look lively or lose! Play must race on as soon as the loser has grabbed their cards -the essence of the game is emoji mayhem! Keep it fast, physical and emotional for maximum fun! The first player to get rid of all their cards wins! Suitable for 2 or more players.
The Plum Discovery Woodland Treehouse costs £479.99 from PlumPlay.co.uk
The Plum® Discovery Woodland Treehouse is for nature's little ambassadors. As they climb and slide children will discover the environment and messy play. Think green and discover growing plants! Little ones can create their very own mini eco-centre in the built-in potted garden. Watch them tend to the sprouting buds and water the flowers with the pail and pulling rope. The Plum® Woodland Treehouse combines play and learning all year round. Children can interact with nature as they discover wildlife hiding in the garden, engage in active play and they keep a lookout as the seasons change. Discovery includes a Create and Paint, easy clean painting screen.
Following the recent Earthshot Prize ceremony and the crucial COP26 Climate Conference in Glasgow (31st October-12th November), we are all much more aware that we need to make serious changes to care for our planet. And now EARTHSHOT: HOW TO SAVE OUR PLANET tells us how we can do that.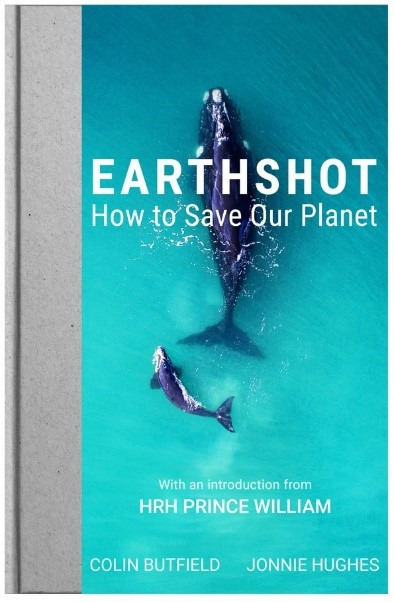 Would you consider this inspirational book for your Christmas gift guide? EARTHSHOT: HOW TO SAVE OUR PLANET is the essential handbook to Prince William's ground-breaking award, by Colin Butfield and Jonnie Hughes, long-time advisors to the award. Both authors are also available for interview.
The book offers a guide to how we got to where we are today, with inspiring examples of how humanity is trying to set nature on the path to revival within these crucial next ten years. For those watching along at home, section three of their book focuses on practical things we can all do to make a difference, with excellent tips for people as they watch the coverage over the coming weeks and consider what they can do at home. Our individual efforts can make a difference, and the authors are optimistic at what can be achieved if we work together.
EARTHSHOT is written by Colin Butfield, former executive director at the international conservation charity WWF, and multi-award-winning producer/director Jonnie Hughes. Colin and Jonnie are creators of BBC One's new landmark 5-part Earthshot Prize TV series, as well as the phenomenally successful documentary David Attenborough: A Life on Our Planet. Their involvement with The Earthshot Prize allows them unparalleled access to the people, science and imagery behind this inspirational project.
As the definitive book of the award – the most prestigious environment prize in history, with a mission to scale the best solutions to repair our planet – the book draws on a phenomenal range of voices including an introduction from Prize-founder Prince William and contributions from leading global figures: broadcaster and natural historian, Sir David Attenborough on protecting and restoring nature, former astronaut onboard the International Space Station Naoko Yamazaki on cleaning our air, singer and philanthropist Shakira Mebarak on reviving our oceans, Christiana Figueres, co-founder of Global Optimism and former UN Climate Chief on fixing our climate, and environmental activist Hindou Oumarou Ibrahim on building a waste-free world.
This timely and definitive book of The Earthshot Prize, along with the Earthshot prize and TV series, will be crucial in moving the dial on climate change.
What's On Guide: Christmas 2021
Tis The Season To be Roar-some
World Exclusive T. rex Exhibition
Wollaton Hall & Park, Natural History Museum, Nottingham.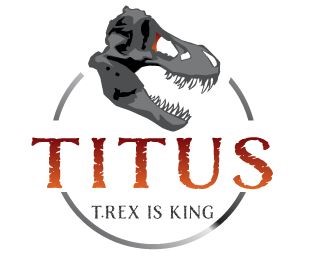 On Now
This festive season, why not gift your friends and family to an unforgettable experience, to see the first real Tyrannosaurus rex to be exhibited in England for over a century.
Now on show until August 2022 at the Wollaton Hall Natural History Museum in Nottingham, the Titus: T. rex is King exhibition is a once-in-a-lifetime opportunity not to be missed – making it the perfect present.
For a limited period – 1 November until 24 December – exclusive festive-themed ticket vouchers will be available to purchase from the Wollaton Hall website. To ensure delivery in time for Christmas, the last chance to purchase the vouchers will be 12th December.
The exhibition covering 4,000 square feet, explores the legend of the T. rex and is also set to dispel some myths about this immense iconic dinosaur – that lived over 66 million years ago.
Set to excite and engage all ages with digital and interactive virtual media displays that will immerse visitors in the dinosaurs' extraordinary journey, from discovery in the Montana Badlands in the USA, through the experience of excavation, curation, examination, rebuild and final reveal.
Tickets for TITUS T. REX IS KING are on sale now, set at £12 for an adult, £8 for a child (under 16 years), students and concessions, £32 for a family ticket (two adults and two children under 16 years) and under 3s and carers have no entry fees to pay. Excludes booking fee.
A range of special merchandise developed to accompany the exhibition is available, including a limited-edition Guidebook, pens, bags, t-shirts and Titus figures, plus a limited edition hardback companion guide (available from mid-November) – absolutely perfect stocking fillers ideas for dino lovers of all ages.
In line with Government guidelines, booking in advance is essential. To book tickets and for more information, visit the website at https://wollatonhall.org.uk/christmas-gift-experience-titus-trex/
'Tis the Season to Braai!
Classic men's gifts under R130
With the festive season around the corner, it's time to start planning gifts! Here's a unique and thoughtful gift idea that won't break the bank. If they love a good braai, or they love cars, then they'll love this – BIC Lighters' collection of Limited Edition BIC® Vintage Tins makes an affordable, novel and long-lasting gift, with prices ranging from R99.00 to R129.00. Each set includes a BIC® Utility Lighter, BIC® Firelighters 24 Pack, and the limited-edition storage tin.
Available exclusively at Pick 'n Pay stores.
S'Mores to your Door – £17 – Everything you need for a cozy night in! Gourmet marshmallows for toasting, chocolate biscuits, dipping sauce and the all important gel pot to light.
Boujee Box – £30 – The very best goat's cheese, soft cheese, hard cheese and a blue – the perfectly balanced cheese board. All from small scale, super artisan cheese makers. Also included are Thomas Fudge Artisan Crackers, Mrs Bridges Chutney, Fine Cheese Company Toasts for Cheese & Pickled Shallots.
Veggie Cheese Box – £23 – A true veggie's dream! Delicious veggie Beehive Pie, Happy Belly veggie scotch egg, drop peppers, cornichons, chutney, crackers and your choice of three cheeses.
Meat and Cheese Box – £22 – A selection of some of the best things in life! Charcuterie, paté, olives, sun-dried tomatoes, chutney and your choice of two cheeses.
Plum Elixir which is perfectly suitable for managing the effects of winter on skin and hair.
Ingredients
– Plum Kernel Oil – Loli work with a farm in France by taking the leftover seeds of the French Ente Plum and extracting this oil which contains vitamins A, C and E and high levels of essential fatty acids.
– Pomegranate – rich in antioxidants and Vitamin C
– Tea Seed – Anti-inflammatory, non-comedogenic, Vitamins A,B,D, and E
– Sea Buckthorn – 190 bio-actives, Omega-3 and 9 fatty acids to boost collagen production and has been used for thousands of years to moisturize, decrease lines and help address symptoms of rosacea and eczema
Purity
– Organic
– Food Grade
– Non-GMO
– Vegan
– Gluten Free
– Cold Pressed
– Soy Free
– Testes + Certified
Key Purposes
– Anti-aging
– Smoothing
– Restoring
– Nourishing
– Hydrating
Use It On
– Face
– Hair
– Scalp
– Lips
– Under eye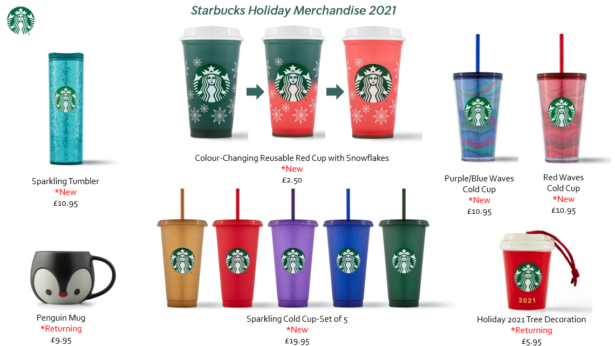 PepperBox Wines naturally intense Shiraz is full of ripe juicy fruit with a cracking peppery finish. The perfect partner for great food this Christmas.
Handcrafted by the Casella Family in the land of sunshine, great coffee, wine and food, Pepperbox Shiraz is the perfect wine to compliment the flavours of braised meats.
With flavours of blackcurrant and cherry, this wine has a spicy aroma and silky-smooth finish. The Shiraz displays notes of ripe fruit and soft, round tannins. Naturally intense, it's the perfect partner for festive food and the ideal choice for special occasions with friends and family this Christmas and New Year.
Pairing suggestions: Lamb shanks, slow-cooked beef and chocolate puddings
RRP: £10
Available at Tesco
This year Space Perspective, the world's first luxury spaceflight company, elevates the festive wish list by offering tickets to the edge of space – the perfect gift for adventure seekers, space explorers, or that special someone who truly has everything.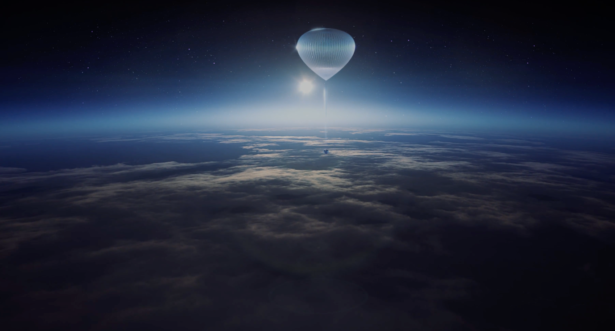 Trips are priced at a market-beating $125,000 and are fully customizable from end to end to add a touch of awe to milestone events; weddings, anniversaries, and birthdays can become a truly one-of-a-kind celebration from 2025 and beyond. Tickets to fly with Space Perspective are a unique and eye-catching addition to any gifting guide, capturing high-end shoppers and bucket-list purchases for the discerning consumer.
Click here to see the Space Perspective experience in action
Space Perspective flights further include a suite of elegant offerings to elevate an already ground-breaking experience: luxurious reclining seats and 360-degree viewing windows, onboard WiFi and a bar, and access to a Hall of Fame astronaut and exclusive Explorer events. A transformative journey with Space Perspective is also the gift of life's greatest luxury: time. Unlike the fleeting, intense rockets of competitors, Spaceship Neptune is an awe-inspiring six-hour journey above 99% of Earth's atmosphere, all without any training or space suits required.
StockX – home to the 'I can't find one ANYWHERE', limited edition, must-have (and 100% genuine) Christmas gifts you simply can't find anywhere else!
Covering every type of Christmas wish list you can shake a snowy stick at, StockX helps shoppers hunt down the impossible gifts to find. From this season's Designer Crocs and must-have Telfar shopping bag, to Nike's latest Jordan's, THE console of 2021, the PS5, and even Supreme dog accessories, StockX, the most trusted global online trading platform has got every base covered.
Great news considering that, with nearly a whopping £200bn in accumulated lockdown savings, the majority of consumers plan to splash the cash on Black Friday purchases and Christmas gifts, According to Future Plc.
Packed with exclusive releases, predictions and the most desirable items for 2021, the following top picks are sure to cover every wish list this season to ensure any present under the tree is a cracker.
Images available on request and we can collate specific lists such as 'Most expensive handbags / Top Jordan's / Must-have apparel this Xmas' if you're interested.
• The most talked about upcoming releases
• Including; Jordan 11 Retro Cool Grey (2021), Crocs x Salehe Bembury
• Sustainable yet EPIC Gifts
• Including; Adidas Yeezy Foam RNNR, Nike Space Hippie 03, Jordan 1 Retro AJKO Billie Eilish Ghost Green (W), Telfar Shopping Bag Medium Black
• Hype Collectibles & Toys
• Including: Hot Wheels x Tesla Cybertruck 1:10 Scale RC Car (2021 Version w/ Cyberquad), Hot Wheels Gucci Cadillac Seville, Bearbrick – 20th Anniversary Release
• Coveted Apparel & Accessories
• Including; Nike x Drake NOCTA Golf Crewneck Top & Nike x Drake NOCTA Golf Mock Neck Top, Telfar Duffle Medium Black, Gucci G Timeless, Casio G-Shock GA2100-4A
• Fitness/Outdoor wear
• Including; Gucci x The North Face Web Print Jogging Pant, Fear of God Essentials Athletic Biker Short, Off-White x Nike Women's Jacket, Full Send Fitness Performance Stringer Tank Top, Adidas Ultra Boost 4.0
• Gifts for your VIP (very important pet)
• Including; Supreme Dog Bone, Full Send Logo Dog Collar, Palace Dog Toy (Purple), Palace Dog Toy (Green), BAPE ABC Dog Bandana
• Gifts for the gamers
• Including; Nintendo Switch (OLED), PlayStation 5, Microsoft Xbox Series X, Balenciaga x FORTNITE©2021 Medium Fit Hoodie, Nintendo Super Mario Gold Edition action figure
MAKE THIS CHRISTMAS SPARKLE WITH THE BEST OF BRITISH WINE
2021 Christmas Gifts from the world-class Langham Wine Estate
If you are looking for the ultimate gift for the wine lover in your life, look no further than the Langham Wine Estate this Christmas.
A duo of new gifts from this world-class wine estate nestled in the Dorset countryside will not only fill their Christmas stocking but their glass too.
Choose from a bottle of Langham's Corallian Classic Cuvée NV in a single bottle wooden gift box or the prestige cuvée 2018 Pinot Meunier accompanied by two branded sparkling wine flutes, presented in a beautiful triple wooden box.
Langham's Corallian Classic Cuvée is a Chardonnay dominant blend with aromas of gala apple, pear, cut grass and hay. The palate has a fine mousse with orchard fruit and lemon citrus notes. There is a welcome touch of salinity and freshly baked brown bread, giving added dimension to this wine.
Corallian Classic Cuvée NV presented in a single bottle wooden box is available from www.langhamwine.co.uk priced £31.
The 2018 Pinot Meunier is a rare example of a single varietal 100% Pinot Meunier from Langham's Home Field Vineyard, aged in old French oak barrels.
The nose is intense and pronounced. Caramelised peach, fresh cream and wet beach pebbles come initially. These aromas are backed up by a delicate wave of floral and fruity notes. The palate is rich and complex and the delicate oak adds great texture.
A bottle of Langham's 2018 Pinot Meunier presented with two branded sparkling wine flutes in a triple wooden gift box is available from www.langhamwine.co.uk priced £65.
Langham's sparkling wines are made solely from the classic Champagne varieties – Chardonnay, Pinot Noir and Pinot Meunier. Every bunch is carefully hand-picked and processed using a mixture of old and new techniques in their winery. Langham has adopted a low intervention approach and does not fine or filter their wines. All wines are vegan.
Langham only use the Traditional Method to make their world-class wines, utilising a second, in bottle fermentation, to produce the sparkle. Each bottle is then aged on yeast lees for a minimum of 18 months before being disgorged and aged further under cork. Only when the expert team are 100% satisfied with the wine will we release it for sale.
Make Christmas 2021 sparkle with a duo of gifts from the Langham Wine Estate.
New Frequent Flyer Board Game Takes Off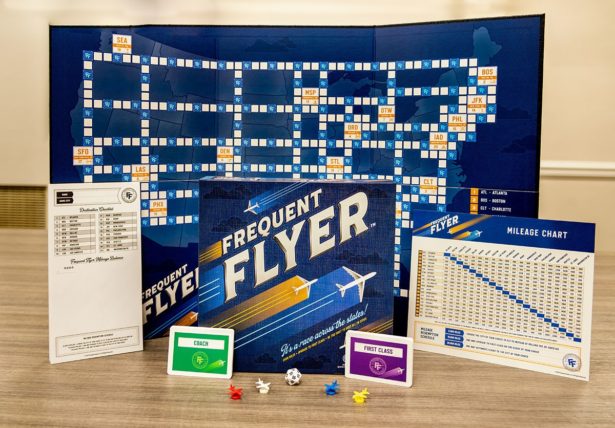 Cherry Hill, NJ – (Nov. 8, 2021) – FLYING HIGH! Your travel destination is set for fun. Gather friends and family and climb aboard the fun new air-travel theme board game, Frequent Flyer™ from Frequent Games LLC.
Frequent Flyer (MSRP $34.99 for 2-4 players ages 8+) is the fun new strategic board game that will take you to new heights of fun with family and friends. In this game, players (travelers) challenge each other to see who will be the first to visit all 20 U.S. cities on the U.S. flight board. Use the cool 20-sided die to move from city to city, earning miles for completing each flight. During each trip, travelers will face random challenges by landing on select spots. While those flying in the regular cabin have higher odds of facing a pitfall, those who upgrade to first class often get better outcomes. Accumulate your miles as you travel and use them to choose your next destination or upgrade to first class for a better flying experience.
Travelers can make strategic flight itinerary decisions to save their frequent flyer miles or use them? Stay on the west coast or travel back to the east coast? Upgrade to first class or stay in coach? It's all up to you to chart your course for the best way to get to each and every city in the country. The first player to visit all 20 U.S. cities and return to their home city will be the winner. (Optional rules to limit to 10 cities or less for shorter game play).
Joe Cortez, Editor of FlyerTalk, in his thorough review of the new game, described the fun of the game play and added that the "Game serves as educational tool on several levels: geography, math and frequent flyer programs."
David Horowitz, president of Frequent Games, explains, "The idea for the game came from my busy travel schedule from a previous job. I collected so many miles and took advantage of all of the airlines' special mileage programs. It was a rewarding experience to find all of the ways to use and accumulate the miles. I was able to go with family and friends to amazing places. It was so satisfying to get great deals and special accommodations that it became a game of sorts."
The game went on the fast track during the pandemic. Horowitz said, "So many people postponed their travel plans and vacations, that the theme of the game was in such high demand. We were pleased to have Frequent Flyer manufactured and shipped in time this year to meet the holiday orders."
The Frequent Flyer Board Game is now available on Amazon and direct from the company website.
About Frequent Games:
Established in 2020, Frequent Games LLC is based in Cherry Hill, New Jersey. The company's premier product, the Frequent Flyer Board Game, spawned the formation of the company and its mission to bring special places, routes and destinations as a theme for new family fun games and entertainment. For more information visit www.frequentflyergame.com and interact with the company on Facebook, Instagram and YouTube.
MY FURNITURE
Clear the Clutter
Innovative new storage solutions from My Furniture
Albert Storage Bed
With all the lockdowns and disruptions, have you noticed the clutter building in your home? The New Year provides the perfect opportunity to clear the clutter and store your much-needed stuff away. But if you feel you don't have much storage, My Furniture has introduced some innovative and elegant new storage solutions to create some order in every room.
Tidy bedrooms
Byron Storage Bed
Storage beds are the ideal solution to free up space and keep your bedroom tidy. My Furniture's range of storage beds are not only effortlessly practical, but are upholstered in luxuriant velvet to give an elegant look. The gas lift mechanism of the Albert, Byron, Harrison and Hudson Storage Beds provides easy opening into a large, hidden storage space. Your biggest decision, apart from which design to choose, is what to stash – spare bedding, suitcases or clothes? Priced from just £649.99.
Harrison and Hudson storage beds
Spare Room/Home Office Storage Ideas
Inga Floating Shelf and Jack Ottoman/Bed
If you work at home, do you find it difficult to keep your house still feeling like a home? Convert a spare piece of wall or corner into a home office with some of My Furniture's clever floating storage. The Inga range of floating storage shelves/console tables offers a useful surface to work on, while keeping the floor free from obstruction. These floating shelves can also be combined in multiples to create a striking look. When you've finished working, tuck any loose papers away in the storage drawer with a clever concealed handle. Priced from just £99.99.
Another great idea for the spare room is the Jack Ottoman/Bed, which can be quickly transformed from a stylish velvet ottoman to a foldout single bed. And when it's not used as a bed, the deep padded velvet top can be used as a table or seat. Priced at £399.99. An alternative option is the plush Weekender Sofa Bed, which folds out to a single bed in seconds. Available in Dove Grey and Chalk, priced at £359.99.
Clutter free lounge
How do you combine a storage ottoman with a coffee table? Like magic, the designers at My Furniture have come up with the beautifully layered Aria Coffee Table and Storage Ottoman set. Priced at £439.99. Concealed castors under the ottoman allow for easy moving. Use it as a footrest and also for storing cushions, toys, magazines and general clutter out of sight. The Aria Ottoman is also available as a standalone item, along with the Pumpkin Ottoman, Mylia Ottoman and Amelia Storage Stool.
Aria Coffee Table and Pumpkin Ottoman
Also new from My Furniture is the beautiful Eyos Sideboard. The perfect place to store books, glasses and nick-nacks of all shapes and sizes. Priced at £699.99 this bold, statement sideboard features durable, toughened black glass with bevelled edges and a playful graphic screen print in tones of blue. Cable ports and adjustable shelves make this also ideal for us as a television or media unit.
Eyos Sideboard
For further information visit: my-furniture.com or call 0800 092 1636. For Instagram Shop visit https://www.my-furniture.com/insta/#/ and YouTube Channel visit https://youtu.be/Jp0GjnxTbg0
ENDS
For further information contact laura@inhousecommunications.co.uk, tel 07917 786280. All Images are also available on Pressloft.com.
HELP A LOCAL HERO BRING A COMPLETE CHRISTMAS HOME
• Nationwide search for six local heroes to win a complete Christmas is launched by wilko
• Winners will receive £3K of christmas goodies, including decorations, gifts, cookware and all of the little winning essentials a family needs when decking the halls and enjoying the festive season
• Home and garden retailer is asking the nation to nominate locals who have done something good for their area to receive this cracking Christmas prize
• Nominees could be anything from frontline workers to unpaid carers, community volunteers to emergency service operators
• Charity partners Alzheimer's Society, Save the Children and Teenage Cancer Trust will join judging panel and three of the winners will reflect the amazing community work of these organisations
Home and garden retailer wilko is launching a nationwide search for six deserving individuals to win their entire Christmas, including presents, for free, as a thank you for their hard work throughout the unsettled period of the Covid-19 pandemic.
The six winners of the business' Bring Home Christmas competition will each receive a tailored prize package worth £3,000, complete with everything from decorations to dinnerware, pressies to pet toys, giftwrap to Christmas day goodies and all of the essentials in-between that are needed for a successful festive celebration. They'll even receive a whole host of festive food and even £500 worth of wilko gift vouchers for anything else on their family's Christmas lists this year.
All of the items will be delivered and wilko's team of festive helpers will even install all of the decorations.
In particular, the retailer is keen for the winners to reflect the work of its Together for Families charity programme partners – and three of the six winners will be selected by these good causes, comprising Alzheimer's Society, Save the Children and Teenage Cancer Trust.
To enter, simply send a short email to wilkopo@wearebrazenpr.com, listing why someone in your area or life deserves an extra special Christmas. Please also include:
• The person's name, age and location
• Whether the amazing work they undertook was paid or unpaid
• If they're related in any way, contribute to or directly benefit from the services provided a wilko charity partner Alzheimer's Society, Save the Children or Teenage Cancer Trust
• And anything else that made them a standout figure throughout the pandemic
When it comes to reasons for the nomination, It could be that the person worked tirelessly as an unpaid carer for a family member with dementia, dished up and provided school dinners for low income families, remained positive in the face of adversity on a cancer ward – or anything else that made a real impact for local communities, a family or even one person in real need. Whatever the good work, be it professional or voluntary, front line or from home, wilko wants to hear about it.
Jerome Saint-Marc, CEO at wilko, comments: "We're so excited to work alongside our Together for Families charity partners to get started on spreading some festive cheer for six hardworking people who went above and beyond to be helpful during the pandemic, which has touched everyone's lives but particularly impacted upon those whose working or personal lives were already incredibly challenging.
"We can't wait to bring Christmas home for our winners, helping them to tick off every festive job they have as well as delivering a few little surprises. We fully expect to hear inspiring and heartwarming stories from communities nationwide and I'm sure whittling the entries down to six incredible individuals will be a hard task; myself and our partners at Alzheimer's Society, Save the Children and Teenage Cancer Trust can't wait to start reading the nation's nominations."
wilko's Bring Christmas Home competitions runs from 8th November 2021 until 21st November 2021; please visit www.wilko.com/bring-christmas-home for a full list of competition terms and conditions.
For more information on wilko's Christmas products or to shop online, please visit wilko.com.
About wilko's Together for Families programme
Together for Families was established by wilko in 2018 to support households across the UK when they need it most and to tackle some of the key social issues often faced by hard-working families in their everyday lives.
Through the partnership, wilko team members have taken part in a range of fun fundraising activities, from dressing up and sponsored walks to bake-offs and body waxing. Together with customer support, over £2million has been raised. The charities and their work, which wilko will reflect via three of its Bring Christmas Home winners, comprise:
• Alzheimer's Society; Christmas can be a challenging and isolating time for people affected by dementia and the charity often sees an increased demand for its services after people notice changes in loved ones over the festive period. All year round, Alzheimer's provides confidential support, help and advice to those affected by dementia
• Save the Children work to unite families and schools, ensuring the UK's poorest children get the help they need to learn, play and thrive. When they're safe, well and happy, children see the wonder in everything, their imagination and spirit is what makes Christmas so magical. Save the Children is working to support families so that even more children are able to see the magic this Christmas, because all children deserve the best start in life
• Teenage Cancer Trust is the only UK charity dedicated to ensuring no young person faces cancer alone by providing specialist nursing support. This Christmas, teenage cancer trust will be there for young people with things that can't be gift-wrapped. Things like expert care and reassurance from our nurses; time for young people to talk through worries with our amazing Youth Support Coordinators; or the sense of community when we bring young people with cancer together.
CANON HAS SOMETHING FOR EVERYONE THIS CHRISTMAS
Celebrate the season of giving with Canon and find the perfect gift for friends and family to capture, print and share. Whether you're buying for the next YouTube sensation or for the whole family, Canon has something for everyone.
For the 'looking for an upgrade' photographer
Canon EOS 6D Mark II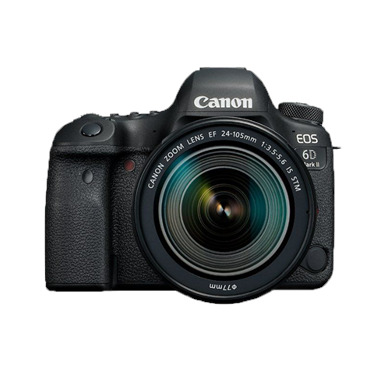 The Canon EOS 6D Mark II is an enthusiast's dream, with a 26.2 megapixel full-frame sensor to deliver super image quality and better low-light performance – all alongside 6.5fps continuous shooting to capture fleeting expressions.
With built-in GPS, it's easier than ever to geotag images. It's great for retracing steps or writing accurate image captions to describe adventures. A protective dust seal will ensure the camera stays in top condition whilst in use.
This full-frame, compact camera takes portrait, landscape, and travel photography to the next level.
The Canon EOS 6D Mark II is available in black for £1,419.99.
For more information on the Canon EOS 6D Mark II as well as kit bundles, please visit: www.canon.co.uk/cameras/eos-6d-mark-ii/
For the vlogger
Canon PowerShot G7 X Mark III
This incredible device captures high-resolution photos and shoots 4K video content for vlogs, live streams and social media – all with a camera that fits perfectly in your pocket. The Canon PowerShot G7 X Mark III allows the user to broadcast creativity in the quality it deserves. Its incredible 4K video, and 20.1 megapixel photos are guaranteed to wow audiences and surpass what can be created on a smartphone.
With built-in Wi-Fi and Bluetooth® sharing content is simple; the device is compatible with the Canon Camera Connect app on smart devices, which can even be used to film or shoot remotely. For livestreaming, the PowerShot G7 X Mark III can stream video directly to YouTube too.
Give your next YouTube sensation a gift they'll love this year with the PowerShot G7 X Mark III available in black and silver for £699.00.
For more information on the Canon PowerShot G7 X Mark III and our vlogging kit offers, please visit: www.canon.co.uk/cameras/powershot-g7-x-mark-iii/
For the traveller
Canon PowerShot SX740 HS
The Canon PowerShot SX740 HS is the perfect pocket-sized travel companion, with its ultra-sharp 4K movie resolution and powerful 40x optical zoom enabling you to make high quality movies on-the-go or capture the perfect still.
Its unique DIGIC 8 processor actively manages camera settings such as Zoom Framing Assist and Hybrid Auto, and by simply pointing and shooting, incredible results can be achieved. Furthermore, it offers the possibility to share and store photos virtually using the Advanced Bluetooth®, Wi-Fi connectivity and Auto Transfer settings.
Available in black for £369.99 and silver for £379.99.
For more information on the Canon PowerShot SX740 HS, please visit: www.canon.co.uk/cameras/powershot-sx740-hs/
For the casual wildlife photographer
Canon PowerShot ZOOM
Designed for quick and easy point-and-shoot operation, the Canon PowerShot ZOOM is a palm-sized super zoom camera that captures high quality 12-megapixel stills and Full HD video.
The PowerShot ZOOM is ideal for families who love outdoor adventures, wildlife and casual birdwatching. With its built in Wi-Fi and Bluetooth connectivity, seeing and sharing your images and videos is easy – making this a great telephoto companion for smartphones.
The PowerShot ZOOM is available for £299.99.
To find out more about the Canon PowerShot ZOOM, please visit: www.canon.co.uk/cameras/canon-powershot-zoom/
For the professional photographer
Canon EOS R6 and Canon RF 50MM F1.8 STM
For the ultimate photography experience, the Canon EOS R6 and Canon RF 50MM F1.8 STM make the ideal gift. This advanced full-frame mirrorless camera captures action, works in low light and shoots superb 4K.
The Canon EOS R6 lets the user be creative in exciting new ways – it's ideal for wedding or events photographers, or for those who shoot documentary projects. It also boasts the world's fastest autofocus that recognises heads, eyes and bodies, in both human subjects as well as animals such as cats, dogs, and birds.
The Canon RF 50MM F1.8 STM enables the user to explore their creativity and expand their photography skills all inside one affordable, compact lens. This is a great all-rounder prime lens which will take their photography to the next level.
The Canon EOS R6 is available in black for £2,599.99.
The Canon RF 50MM F1.8 STM is available at £219.99.
For more information on the Canon EOS R6, please visit: www.canon.co.uk/cameras/eos-r6/
For more information on the Canon RF 50MM F1.8 STM, please visit: www.canon.co.uk/lenses/rf-50mm-f1-8-stm/
For the selfie snapper
Canon Zoemini S2
Ideal for creative minds, content creators, and craft lovers alike, the Canon Zoemini S2 allows users to snap, customise and print on-the-go.
With a built-in mirror and ring-light, taking and printing the perfect selfie has never been easier. For optimal shooting, users can switch between portrait, outdoor or selfie mode using the top slider button and then print in different formats. Alternatively, users can connect the Canon Mini Print App to the Canon Zoemini S2 via Bluetooth to customise and print snaps from their phone.
Available in Dark Teal, Pearl White, and Rose Gold, for £159.99 there's a Canon Zoemini S2 for everyone.
Find out more about the Canon Zoemini S2 here:
www.canon.co.uk/cameras/zoemini-s2/
For the scrapbooker
Canon SELPHY SQUARE QX10
The Canon SELPHY SQUARE QX10 is the perfect gift for the whole family to enjoy. Simply connect it to a smartphone via WiFi and print high quality, classic look square prints which come complete with a peel-and-stick back.
Each print comes with a bordered edge, enabling hand-written captions which are smudge-free, and water, dirt and tear resistant to be added. There's also no need to worry about prints fading, as the high-quality finish ensures they last for up to 100 years, meaning memories can now last a lifetime!
Available in four stylish colours (black, white, pink and green), there's a Canon SELPHY SQUARE QX10 for everyone. This battery powered printer can be connected to the SELPHY Photo Layout app, which allows you to add creative touches such as stamps, filters, borders, and bespoke layouts to smartphone photos.
The Canon SELPHY SQUARE QX10 is available for £149.99 and packs of 20 Canon XS-20L square format photo paper are available at £15.99.
To find out more about the SELPHY SQUARE QX10, please visit: www.canon.co.uk/printers/selphy-qx10/
For the whole family
Canon PowerShot PX
The Canon PowerShot PX enables everyone to be captured in life's precious moments. This clever compact camera intelligently composes and shoots photos and videos, leaving you free to enjoy the moment.
With four voice activated controls, you'll never need to be behind the camera again. Just say "Hello Pixie, take a picture", and it's done. The Canon PowerShot PX's intelligence doesn't stop there – with the new smartphone app, the camera will recommend the best photos and videos for you or enable you to choose your favourites.
The Canon PowerShot PX Essentials Kit is available in black and white for £449.99.
For more information, please visit:
www.canon.co.uk/cameras/powershot-px/

Byway gift card for any festive gift guides you might be putting together.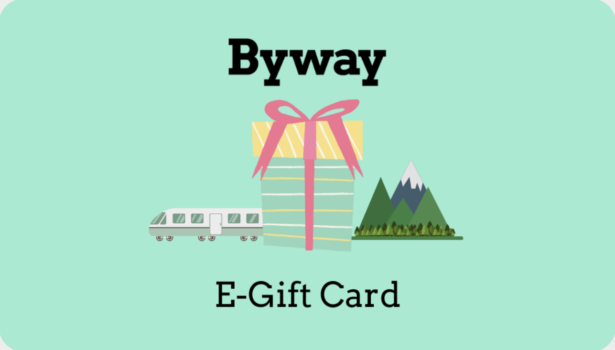 A perfect option as 'a gift with meaning' or a 'sustainable gift that doesn't cost the earth', with a Byway gift card you can introduce friends and family to the joys of slow travel, whether it's a solo adventure across the Cornish coast or a romantic trip for two in the Scottish Highlands. Totally Covid-proof, the gift cards never expire and are valid on all UK and European holidays. Prices start from £50.
CHRISTMAS BRICKTACULAR
LEGOLAND DISCOVERY CENTRE LAUNCHES CHRISTMAS EVENT THIS WINTER
LEGOLAND Discovery Centre's CHRISTMAS BRICKTACULAR event is back for 2021!
Have yourself a LEGO®-tastic Christmas this year and join in with the festive fun at LEGOLAND® Discovery Centre Manchester (December 4th – January 2nd)* and Birmingham (November 20th – January 2nd)* this winter.
As well as fabulous brick fun at both sites, including the cinema experience, awesome rides, themed LEGO building zones and soft play areas, you can also:
• Take part in a scavenger hunt in our winter wonderland themed MINILAND®
• Build a Christmas tree and add it to Santa's farm (LEGOLAND Discovery Centre Birmingham only)
• Build a super cool LEGO decoration to enter the build competition (LEGOLAND Discovery Centre Manchester only)
• Rock around the LEGO Christmas tree at our pop-up dance parties with our mascots (LEGOLAND Discovery Centre Manchester only)
• Meet LEGO Santa in his awesome new home**
• Spin the advent wheel and see what number it lands on to win a treat competition (LEGOLAND Discovery Centre Manchester only)
• PLUS, don't forget to collect your limited-edition Christmas pop badges – exclusive to 2021!
There's also holiday fun for pre-schoolers! If you visit us on a weekday in term-time during December, there will be an extra special festive themed Little Play Squad led session to join in with. These sessions are designed to help your child learn a wide variety of skills through play with LEGO® DUPLO.
The LEGO® Christmas Bricktacular event activities are included in standard admission prices. Pre-booking online is essential.
PLUS! Upgrade your ticket to Meet LEGO® Santa at LEGOLAND Discovery Centre Manchester or real-life Santa in his grotto at Birmingham!
In Manchester, guests can journey to LEGO Santa's Grotto this December! You'll sit in LEGO Santa's house while you write a letter to LEGO Santa before heading into his grotto to take a souvenir photo with St. Brick-olas himself. Add this experience to your ticket for just £5. This will be available on selected dates throughout December.
In Birmingham, from 20th November to the 24th of December brick fans will be able to combine their love of LEGO with a visit to Birmingham's beautiful Christmas grotto, which is located across the canal at the National SEA LIFE Birmingham. Santa and his cheeky elves will be waiting in their magical winter wonderland to say hello and find out what's on the top of those Christmas lists this year. No trip to see Santa is complete without an awesome gift so make sure you're on the nice list!
For full details and availability, visit the LEGOLAND Discovery Centre website here: https://www.legolanddiscoverycentre.com/
*Excluding 31st December 2021
**LEGO Santa will be available to meet in his home from 20th November – 24th December only
Sporting events company, 4TheFans has launched its first rugby 'fan parks' bringing rugby fans together safely to enjoy the historic Six Nations tournament. Located at Oval Space in London, Barras Art & Design in Glasgow and Bambalan in Bristol, the fan park events will deliver a genuine big game atmosphere with huge anti-glare screens, special effects and lighting, and a world-class sound system, together with food, drinks and pre-event entertainment including DJs, live bands (bands in London and Glasgow only), competitions and giveaways. Each match day will feature an appearance and match analysis from a living rugby legend, including fan favourites, Andy Goode, Dean Richards, Mark Regan, Scott Hastings and Lee Mears. Included in the ticket are one free drink and a tasty pie for that authentic stadium experience. 4TheFans established itself as the must-visit fan park brand during Euro 2021, hosting tens of thousands of fans (as featured on front pages including Daily Mail, Daily Mirror, Metro, and more, as well as BBC News, ITV News, Channel 4 News, Sky News, Match of the Day, Sky Sports and many more) and know how to put fans in the heart of the action with these unique, immersive events. 'The fans roar returns' from Sunday 5th February as the world's oldest rugby tournament kicks off again. Tickets to the 4TheFans fan parks start from just £17.50 with VIP table seats starting from £40, available from: www.4thefans.tv
The Six Nations is a true clash of the titans in the world's toughest sport. Since it first began in 1883 it has remained highly competitive, expanding in 2000 to encompass its current six national teams; England, France, Ireland, Italy, Scotland and Wales. After the restrictions of the pandemic, the 2022 tournament will welcome spectators back into the stadiums and 4TheFans will bring that incredible atmosphere into their fan parks. Every thunderous tackle, gravity-defying kick and spectacular, diving try will be roared on by some of the most passionate fans in world sport. 4TheFans guests will soak up the atmosphere and more, as part of an entertaining, friendly and inclusive fan park experience.
Rugby fans will be excited at the 4TheFans opportunity to meet and hear the opinions and analysis of some of rugby's biggest ever names, as a host of legends line up to join the various events throughout the Six Nations. Andy Goode is a household name in World Rugby, having played at the highest level for club and country for over 2 decades, representing England 17 times, playing over 400 English Premiership matches and earning himself a place in Premiership Rugby's Hall of Fame. Dean Richards is the epitome of everything an English forward should be. He excelled as player and coach, and created an illustrious career which saw him accumulate 48 caps for England alongside a massive 6 British and Irish Lions caps. Mark Regan excelled at the difficult task of taking over the Hooker role from Brian Moore in 1995. From there he went on to accumulate 46 caps for England and 1 appearance for the Lions, and of course a World Cup winners medal. If you talk about rugby North of the Border, you talk about Scott Hastings. With 65 caps for Scotland and 2 for the British and Irish Lions, he remains up there as one of Scotland's greatest talents. Lee Mears has played at the highest level in world rugby, with 42 caps for England alongside 4 for the British Irish Lions. Add to this 263 games for his club side Bath, and it's clear why this West Country talent has earned legend status.
4The Fans Fan Park events announced today are:
London – Oval Space.
Saturday 5th Feb – Ireland vs Wales (2.15pm) / Scotland vs England (4.45pm) – Hosted by Andy Goode
Sunday 13th Feb – Italy vs England (3.00pm) – Hosted by Dean Richards
Saturday 26th Feb – Scotland vs France (2.15pm) England vs Wales (4.45pm) – Hosted by Legend TBA
Saturday 12th March – Italy vs Scotland (2.15pm) / England vs Ireland (4.45pm) – Hosted by Legend TBA
* Saturday 19th March – Wales vs Italy (2.15pm) / Ireland vs Scotland (4.45pm) / France vs England (8pm)- Hosted by Legend TBA
* Three ticket types available: Part 1 (Game 1 + 2) / All day ticket / Part 2 (England game only)
Glasgow – Barras Art & Design
Saturday 5th Feb – Ireland vs Wales (2.15pm) / Scotland vs England (4.45pm) – Hosted by Legend TBA
Saturday 12th Feb – Wales vs Scotland (2.15pm) / France vs Ireland (4.45pm) – Hosted by Scott Hastings
Sunday 13th Feb – Italy vs England (3.00pm) – Hosted by Legend TBA
Saturday 26th Feb – Scotland vs France (2.15pm) England vs Wales (4.45pm) – Hosted by Legend TBA
Saturday 12th March – Italy vs Scotland (2.15pm) / England vs Ireland (4.45pm) – Hosted by Legend TBA
* Saturday 19th March – Wales vs Italy (2.15pm) / Ireland vs Scotland (4.45pm) / France vs England (8pm)- Hosted by Legend TBA
* All-day ticket only available
Bristol – Bambalan
Saturday 5th Feb – Ireland vs Wales (2.15pm) / Scotland vs England (4.45pm) – Hosted by Mark Reagan
Sunday 6th Feb – France vs Italy (3.00pm) – Hosted by Lee Mears
Saturday 12th Feb – Wales vs Scotland (2.15pm) / France vs Ireland (4.45pm) – Hosted by Legend TBA
Sunday 13th Feb – Italy vs England (3.00pm) – Hosted by Legend TBA
Saturday 26th Feb – Scotland vs France (2.15pm) England vs Wales (4.45pm) – Hosted by Legend TBA
Sunday 27th Feb – Ireland vs Italy (3.00pm) – Hosted by Legend TBA
Friday 11th March – Wales vs France (3.00pm) / England vs Ireland (4.45pm) – Hosted by Legend TBA
Saturday 12th March – Italy vs Scotland (2.15pm) / England vs Ireland (4.45pm) – Hosted by Legend TBA
* Saturday 19th March – Wales vs Italy (2.15pm) / Ireland vs Scotland (4.45pm) / France vs England (8pm)- Hosted by Legend TBA
* Three ticket types available: Part 1 (Game 1 + 2) / All day ticket / Part 2 (England game only)
4TheFans will take rugby fans as close to being at the Six Nations as you can get. All the drama and excitement as these giants of rugby battle it out in the 128th edition of this competition, shown on huge anti-glare screens with special effects and a sound system set to blow the roof off. With rugby legends in attendance and a host of entertainment, no other fan experience comes close. Friends and families will come together and roar on their team as history is made once again.
What is 4TheFans? – 4TheFans is an amazing immersive sporting experience, designed specifically for the nation's loyal fans and sporting enthusiasts. The company provides first class screenings of all the major sporting events from across the genres, at handpicked locations across the UK. 4TheFans became the centre of news coverage during the Euro 2021 tournament as it brought tens of thousands of fans together to enjoy England's run to the final.
Who are 4TheFans? – 4TheFans is a group of sports enthusiasts, from a range of sporting and entertainment backgrounds, all with the collective focus to bring a new fan-based concept to the market, but above all else they are fans just like you. The company's priority is to put the fan first.
LINKS
4thefans.tv/
www.facebook.com/4thefans/
www.instagram.com/4thefansevents/
FAN PARK LOCATIONS
Oval Space, 29 – 32 The Oval, London, E2 9DT
Barras Art & Design, 54 Calton Entry, Glasgow G40 2SB
Bambalan, Podium Level, Beacon Tower, Colston Avenue, Bristol BS1 4XE
Established by Quentin Blake, House of Illustration is UK's centre for illustration, making it the go-to place for all illustration-lovers, from curious beginners to budding experts.
House of Illustration's latest a series of exciting online courses and masterclasses has been launched in time for Christmas orders. Covering children's books, graphic novels, character design and book binding, these courses are for anyone looking to develop new skills, be inspired and challenge their creativity
All taught live via Zoom, House of Illustration's courses are taught by professional illustrators who create a fun and supportive environment for people of all abilities.
Booking is now open for courses and classes beginning from January 2022:
Illustrating People Learn how to draw faces and figures with professional illustrator and educator Siôn Ap Tomos to be inspired by illustrators of the past and present. Siôn has drawn people for clients from FIFA to the Science Museum and will take you from simple activities to complex challenges to teach you about gesture, expression and character.
Introduction to Creating Picture Books If you've ever wanted to write and illustrate a picture book for 0- to 6-year-olds, this course is essential. Award-winning illustrator Claire Alexander will be your expert guide on how to create picture books with market appeal. In 10 weeks, you will create your own characters in settings and a storyboard, which can be made into a dummy book to be presented to publishers!
Graphic Novel Your Life Use your own personal experiences or family history to start developing your own graphic novel. Rachael Ball, creator of a Guardian Best Graphic Novel The Inflatable Woman, will take you through the essential components of a successful graphic novel, covering everything from character design to plot structure.
Making Notebooks and Sketchbooks Create your very own sketchbooks and notebooks using classic bookbinding techniques. Working with award-winning illustrator Merlin Evans, whose clients include Tate Modern and John Lewis, you will explore papertypes, stitching and binding, and create a stack of beautiful books in just one afternoon!

Skincare powered by Dead Sea minerals. @thedeadseacompany
MINERAL MASK & FACE MASK BRUSH
Feel the Dead Sea mud power. The unique multi-tasking face mask and angled brush duo will get you glowing in no time.
See more and buy @ :- https://www.thedeadseaco.com/products/mineral-mask-and-mask-brush
The mask works to smooth uneven texture, reduce the appearance of redness, and clear congestion whilst helping to hydrate your skin.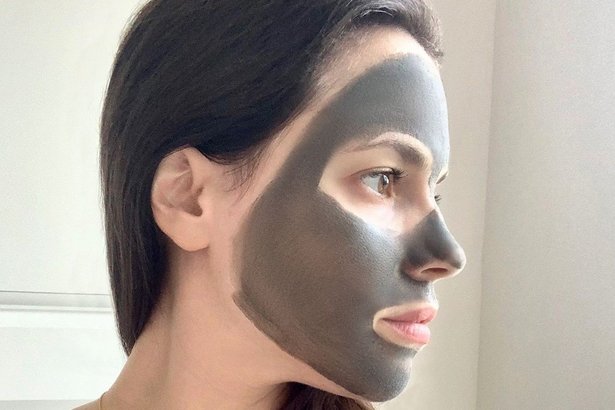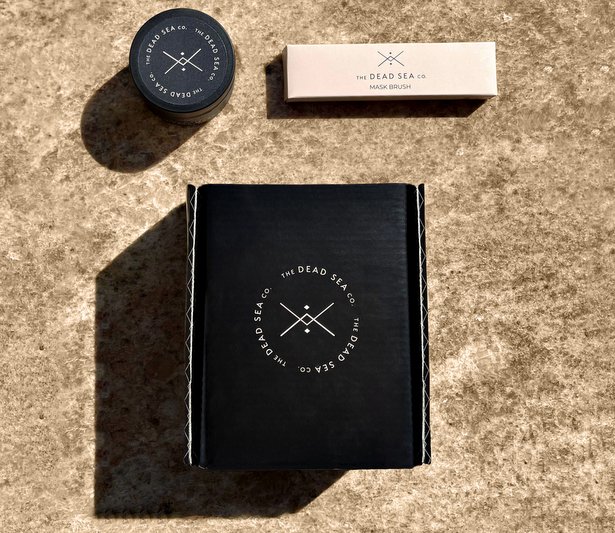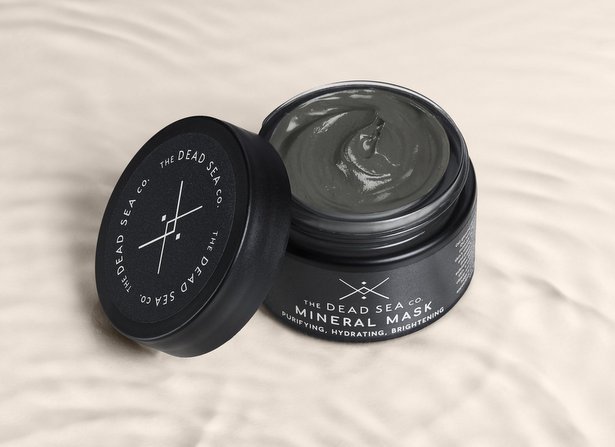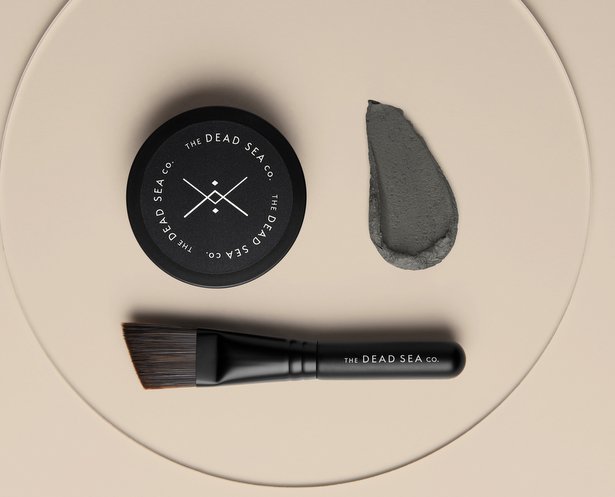 Pablo at the Zoo written by Michael White
5th August 2021
£6.99, Paperback
ISBN: 9780241490280
Pablo's friends meet their families at the zoo – but Noasaurus the dinosaur can't find his family. Pablo and the book animals help Noasaurus realise even though he might feel lost, family is where you find it.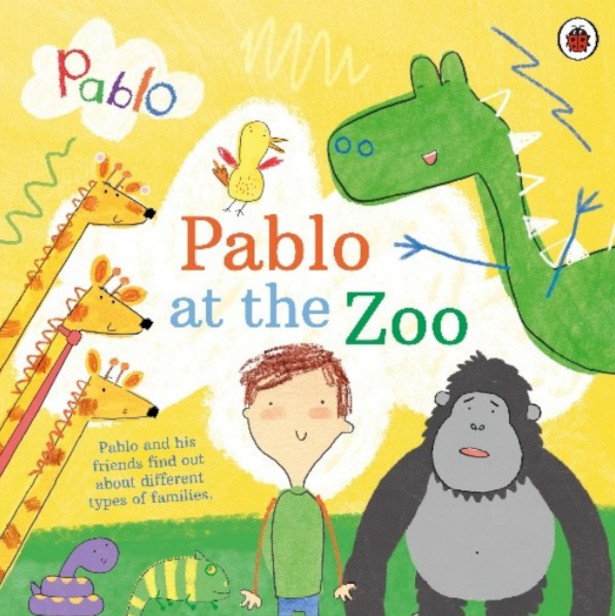 It's a thoughtful, easy-to-grasp way to help your child understand that not everyone thinks and acts in the same way.
– The Independent on Pablo's Feelings
This is a heart-warming bedtime book about Pablo and his friend Wren who don't want to go to sleep because they are afraid they will disappear. With the help of their friends, they learn that there is nothing to be worried about at night-time.
– Good Housekeeping on Goodnight Pablo
Pablo is the first animated TV seriesto star an autistic character and the first TV programme with an all-autistic core cast. Pablo is shown on CBBC, RTE and Netflix, won Best Preschool Programme at the 2019 Broadcast Awards. Its interactive game was nominated at the 2018 Children's BAFTAs for the Digital category, and Season 2 of Pablo is airing on CBeebies. A Pablo stage show is also in development with Selladoor.
The Pablo storybook series won Gold in the Children's Book Series category at the Made For Mums Awards 2021.
This empathetic and heartwarming series of books are written by writers on the autistic spectrum, and are grounded in the reallife joys and challenges of autistic children. Pablo will help readers understand that not everyone thinks the same way. Pablo uses his 'magic' crayons to overcome everyday challenges. He brings the viewer into his 'art world' where he portrays how he bravely takes on real world challenges, turning them into fantastic adventures, and communicates unfamiliar feelings by drawing these colourful characters into life. These characters are his imaginary friends, who each carry traits typical to those on the spectrum.
Click here to purchase – https://www.amazon.co.uk/gp/product/0241490286?tag=prhmarketing2552-21
Also out now in the Pablo series: Pablo Goes Shopping written by Andrew Brenner and Sumita Majumdar
4th March 2021
£6.99, Paperback
ISBN: 9780241490273
Pablo and his friends are going to the supermarket, or as they like to call it, the
super place! Tang loves the super place, but Mouse finds it too bright and too
noisy. Pablo and friends find different ways to have a lovely time among all the
sights and sounds of the Super Place
Paper Owl Films (the creators of Pablo) –
Creators of Pablo and Sol, Paper Owl Films represents a diverse team of creatives bringing content that matters to audiences all over the world. Paper Owl Films Ltd. was founded in 2012 by Grainne McGuinness, Stephen Petticrew and Gavin Halpin, and employs a dedicated collective of storytellers, film makers, animators and creators across their animation and live action collective. Paper Owl specialises in producing content for children and grown-ups across international broadcast and digital platforms. Their work is enjoyed all over the world on channels such as CBeebies, RTÉjr., TG4, BBC, CBC, NBC Universal, Netflix and digital platforms. As well as books being published by Penguin.
Abbott Lyon have got you covered with their range of watches. All of their watches are designed in-house for a truly luxurious and premium feel. Built to stand the test of time with the option to engrave, you can create a truly bespoke watch you can count on. Perfect for gifts, all watches come with signature luxe packaging and a 2-year Quality Promise.
Abbott Lyon is the leading online British jewellery and accessories brand loved by those who seek affordable luxury. Favoured by influencers and celebrities such as Paige Turley, Finley Tapp, Georgia Kousoulou and Olivia Attwood, it's a wonderful choice for gifting this Christmas.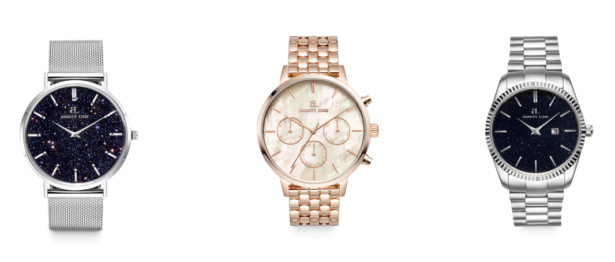 Pictures L-R: Silver Chain Midnight Blue Estrella 40 (£129), Blush Pearl Link Nueva 40 (£149), Silver Chain Midnight Blue Estrella Belgravia 36 (£139)
The full selection can be found here www.abbottlyon.com/collections/watches
Christmas tree favourites say British-grown crop will save the festive season
Christmas isn't cancelled after all!
Christmas tree favourites Pines and Needles say their British-grown trees will dodge delays, with thousands of orders already placed.
After releasing its nationwide delivery slots towards the end of last month, orders are up by more than 50 per cent compared to this time last year.
It seems Brits are keen to secure their Christmas tree early amidst worry about supply chain delays but Veronika Kusak, director at Pines and Needles, ensured customers didn't need to worry as all Pines and Needles Christmas trees are fresh from The Highlands.
"Everyone's talking about delays, whether it's fuel and HGV drivers, children's toys or Christmas trees.
"Here at Pines and Needles, we're not worried and we want our loyal customers to rest easy because there's no sign of shortage for us.
"There has been more challenges than usual to address this year but our British-grown Christmas trees are grown by us on our plantation in The Highlands, cut down and brought to London by our teams so we are in control the whole time."
Veronika added that buying your Christmas tree and putting it up should be a magical family occasion filled with laughter, winter warmth and nostalgic memories.
"We want to make sure that there's no panic surrounding one of the most important Christmas traditions," she added.
"While we wouldn't recommend buying one of our real Christmas trees just yet, it's worth thinking about pre-ordering and securing your slot now to make sure you get the tree you want and your home has that beautiful traditional Christmas smell for as long as possible."
Veronika also said the trend this year appears to be 'go big at home' with more customers than ever placing multiple tree orders.
"Usually the majority of orders are just for one tree but this year more and more customers have placed orders for two or three trees.
"Some have said they want one for every room, some want to decorate the outside of their house and some make more use of their garden after investing in it during lockdowns."
The company sells more than 80,000 trees direct to customers each year and is a Christmas favourite among celebrities from comedians through to pop icons such as Madonna and One Direction.
It has 30 seasonal stores in operation throughout central and outer London and offers delivery, decoration and removal service.
To secure your Christmas tree head to pinesandneedles.com
BARBARA HEPWORTH: ART & LIFE
To mark its 10th anniversary, The Hepworth Wakefield has organised the largest exhibition of Barbara Hepworth's work since the artist's death in 1975. Barbara Hepworth: Art & Life, on display until 27 February 2022, presents an in-depth view of the Wakefield-born artist's life, interests, work and legacy.
Treat the art lover in your life with tickets for Barbara Hepworth: Art & Life or give the gift of Membership for free entry to temporary exhibitions all year round.
BOOK
This fully illustrated biography reflects Hepworth's multifaceted and interdisciplinary approach, shedding new light on her interests in music, dance, poetry, contemporary politics, science, and technology. Written by The Hepworth Wakefield's curator, Eleanor Clayton, with a foreword by Man Booker finalist and one of Britain's leading contemporary novelists, Ali Smith.
Barbara Hepworth: Art & Life
by Eleanor Clayton
Thames & Hudson (2021) Hardcover, 288 pages
(178 illustrations), 16.5 x 24cm
£25 Signed copies available
CALENDAR
The Hepworth Wakefield's 2022 calendar is dedicated to Barbara Hepworth, Wakefield's most celebrated daughter. This beautifully produced calendar features Hepworth's well-loved sculptures and photographs from the Hepworth Family Photography Collection.
The Hepworth Wakefield 2022 Calendar
Foiled cover, 12 pages, 300 x 300 x 3mm
£9.99
ALSO AVAILABLE…
Barbara Hepworth Inspired Headscarf
£6
Barbara Hepworth Inspired Artist Smock
(available S, M, L and XL)
£38.95
Barbara Hepworth Signature Tote Bag
£20
Barbara Hepworth Cities T-shirt
(available S, M, L and XL)
£20
__________________________________________________________________________________
BARBARA HEPWORTH: THE AEGEAN SUITE
The Hepworth Wakefield presents this special portfolio of reproduction prints from The Aegean Suite. Nine reproduction prints are beautifully presented in a black portfolio box. This portfolio also includes an 8-paged paperback facsimile with an introductory essay and details for each print.
Barbara Hepworth made a number of print portfolios between 1969 and 1971 using screen-print and lithograph techniques. Two sets of lithographs were produced with the Curwen Press, London, including The Aegean Suite (1971) which developed Hepworth's fascination with Greece and made links between geometric forms and sites associated with ancient Greek culture.
Barbara Hepworth, The Aegean Suite, 1971
Reproduction giclée prints on Somerset Enhanced 100% cotton
rag paper with hand-finished edges
Portfolio measures 443 x 317 x 35mm; prints measure 420 x 300mm
£225
__________________________________________________________________________________
BARBARA HEPWORTH CERAMICS RANGE
This ceramic range is all handmade in Stoke-on-Trent, the heart of English Pottery. The design is taken from a 1933 linocut design by Barbara Hepworth, originally used on a hand-printed curtain fabric. Hepworth loved the process of lino printing, enthusing 'I'm absolutely bitten by this printing business, can't get on with carving at all!'
Barbara Hepworth, Linocut Design Ceramic Range
Fine Bone China, made in Stoke-on-Trent
Boxed
Mug £24.95
Jug £29.95
Plate £39.95
Barbara Hepworth had a fascination with space exploration and celestial bodies began appearing in her sculptures and prints following the first non-crewed moon landing in 1959. This set of two plates features detail from Barbara Hepworth's 1972 screenprint, Moon Play.
Barbara Hepworth, Moon Play, Set of Two Plates,
Fine Bone China, made in Stoke-on-Trent
Open edition, boxed
£125
__________________________________________________________________________________
JW ANDERSON x THE HEPWORTH WAKEFIELD
Exclusive fashion edit by JW ANDERSON. Revisiting the popular and critically acclaimed 2017 exhibition, Disobedient Bodies: JW Anderson Curates The Hepworth Wakefield, this new range comprises a unisex t-shirt, tote bag and pair of earrings.
'I'm so delighted to collaborate once again with The Hepworth Wakefield and make a small contribution to their 10th birthday year. Working with the gallery on the 2017 exhibition, Disobedient Bodies, changed my viewpoint on design, fashion and art, for which I will always be grateful.' Jonathan Anderson
T SHIRT
A unisex t-shirt featuring a graphic representation of Barbara Hepworth's iconic sculptural work, Single Form (1961-4) on the front. The reverse pays homage to JW Anderson's 2017 installation 28 Jumpers.
Small, medium and large
100% white cotton; made in Portugal
Front panel printed with graphic representation of the prototype of the United Nations Single Form, 1961-4 by Barbara Hepworth © Bowness; Back panel printed with The Hepworth Wakefield and JW Anderson logos
£110
TOTE BAG
This premium canvas tote bag celebrates Anderson's signature use of knitted fabric with pierced views through to the human body beneath.
An inner zipped pocket ensures valuables can be safely stored.
Premium 10oz canvas tote bag with overlaid coloured canvas base with medium cotton webbing handles attached with antique rivets
Digitally printed design on front and logo on reverse. 37 x 37 x 10cm
£45
EARRINGS
Spherical drop statement earrings, presented in a JW Anderson branded box and drawstring bag. Limited edition of 50.
Wood and enamel, brass base metal, plated with Palladium
8.4cm in length; large sphere diameter 3cm
£240
__________________________________________________________________________________
DAVID MELLOR x THE HEPWORTH WAKEFIELD
The elegant stainless-steel collection – comprising a cafetière, teapot, creamer, sugar pot and cake server – designed by Corin Mellor of David Mellor Design has been engraved with a circle and radiating line, echoing the way Barbara Hepworth would inscribe patterned forms on some of her sculptures.
'My designs have a strong link to Modernism, so being asked to combine my purist shapes with beautiful geometric forms inspired by Barbara Hepworth's work was a designer's dream. The project also allowed me to explore my obsession with detail and finishes which was always a key part of Barbara's work too.' Corin Mellor
From £35
__________________________________________________________________________________
NEW & EXCLUSIVE TO THE HEPWORTH WAKEFIELD
Clare Curtis Ascending Forms references the plants in The Hepworth Wakefield Garden, the swirls of pigeons around our neighbouring mills and the sculpture Ascending Form (Gloria), 1958 by Barbara Hepworth.
Clare Curtis, Ascending Forms, 2021
Screenprint, 500 x 675 mm
Edition of 75, signed and numbered by the artist
£195
Celebrating Barbara Hepworth's love of cats, Donna Wilson's Barbara Cat is lovingly handmade in London and inspired by Hepworth's Winged Figure on permanent display at the gallery.
Donna Wilson, Barbara Cat
100% lambswool with polyester filling,
190 x 400mm
£65
Inspired by The Hepworth Wakefield's art, architecture and garden, Plæy Workshop's Hepworth Block Vase – now available in three colourways – is designed for a single stem or small bunches of flowers or plants, dried or fresh. Handmade in West Yorkshire.
Plæy Workshop, Hepworth Block Vase
Hand-cast pigmented jesmonite
Approx. 10 x 8 x 3 cm
£24
Ellie Way's latest Wakefield Travel Poster celebrates Barbara Hepworth and The Hepworth Wakefield, depicting the view looking over the River Calder with Hepworth's Family of Man standing on the riverbank.
Ellie Way, The Hepworth Wakefield & Family of Man
Quality digital print on 192 gsm matt paper
Dimensions: A2 or A3
A2 £30 / A3 £20
Handmade in Wakefield, The Modernist Collection by Genevieve Broughton takes inspiration from geometric forms used in modern art with particular focus on the abstract work of Barbara Hepworth and her exploration of circle and semi-circle shapes.
Genevieve Broughton, The Modernist Collection
Stainless steel
From £47
__________________________________________________________________________________
FOR CHILDREN
Made exclusively for The Hepworth Wakefield, this T-shirt features illustrations by Alex Sickling that pay homage to some of Barbara Hepworth's most notable artworks.
Alex Sickling, Hepworth sculpture T-shirt
Kids small, medium, large and extra large, youth extra small 100% Cotton T-shirt
Plain white with printed design
£12
Children can get creative and stay clean in this striking apron featuring Barbara Hepworth's signature. Adjustable black ties for a flexible fit and a large front pocket to hold all your artist's tools.
Barbara Hepworth signature apron
100% printed cotton
67 x 47 apron with adjustable ties
£16.95
Make, stack, build, balance, plæy! Make your own sculptures with these handmade wooden blocks, an exclusive collaboration with Plæy Workshop. Handmade in West Yorkshire. Suitable for age 3+
Plæy Workshop, Sculpture Plæy
Plywood, valchromat, cotton bag
Bag 200mm x 220mm; each block differs approx. surface area is 600 mm sq.
£16.95
__________________________________________________________________________________
TOP CHRISTMAS STOCKING FILLERS FOR 2021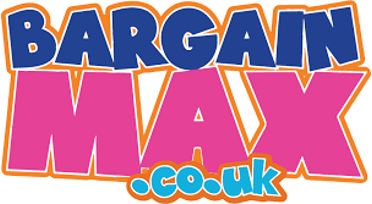 As anyone with kids will tell you, it's often the fun little gifts that are the most popular on the big day, so if you want to make Christmas truly special this year, be sure to put together the best possible stocking for your kids. Luckily, BargainMax.co.ukhas a huge range of gifts, games and collectibles, all for under £10 each.
For any Peppa Pig fans, the Peppa Pig London Bus 24 Piece Giant Floor Puzzle is a must have. At just £9.99, this super simple present will provide hours of fun and is the perfect Boxing Day activity. As well as keeping your little one busy, the 24-piece puzzle is ideal for improving your child's problem solving and communication skills.
If you're worried about your older kids missing out on the fun, don't despair, the Falcon De Luxe 'An Afternoon in the Bookshop' 1000 Piece Puzzle is the way to go. Currently reduced to just £9.99, this beautiful puzzle has been illustrated by renowned artist Eduard Shlyakhtin.
If your kids haven't caught the slime bug yet, they will once they get their hands on the Zimpli Kids Aqua and Orange Glitter Slime Baff Pack. Guaranteed to make any bath time memorable, just add water to turn your tub into a mix of gooey, oozy slime. Reduced from £12.99 – £8.99, make sure to bag this slime-tastic saving right away!
If you want something educational as well as engaging this Christmas, why not try the National Geographic Dinosaur Dig Kit? Included in the £9.49 price tag are three fossils to excavate, as well a full-colour learning guide that helps kids learn about each specimen they uncover.
Christmas won't be complete without an annual, and the Barbie Official 2022 Annual is already flying off the virtual shelves. At just £5.99, this bargain gift is packed full of fabulous fun, super stories and exciting puzzles. Or, if Barbie isn't your thing, the Roblox Ultimate 2022 Guide, filled with in-game hints, tips and tricks is also £5.99.
If you've got a mini Paw Patrol fan in the house, the Paw Patrol 2in1 Torch Light and Stories Projector will provide hours of fun. Currently reduced to £9.99, this nightlight is the perfect accompaniment to a bedtime story, projecting scenes from the popular show around your little one's bedroom.
Some classics never go out of fashion, and this PlaySkool Mr Potato Head for £9.99 is no exception. Complete with 11 different accessories, this wonderful and wacky toy allows kids to unlock their creativity by mixing and matching different parts to create their very own customised figure.
Finally, no Christmas stocking would be complete without a good stationary set. If you've got a gamer in the house, the X Box A5 Stationary Set is the ideal stocking filler at just £7.99. Or, if you've got a LOL Surprise! Fan under your roof, the LOL Surprise! Sequin Diary & Purse set is only £4.99
Emma Carden, Buyer at BargainMax.co.uk, said "Smaller stocking fillers are an essential part of Christmas gift giving, however it's easy to lose track of your spending if you're buying lots of small gifts throughout November and December. If you want to save some cash this Christmas, set yourself a stocking filler budget and plan your smaller presents in advance, just like you would with your larger purchases."
To make sure you don't miss out, sign up to BargainMax.co.uk's mailing list for all the latest info, deals and releases.
Wright Brothers' Christmas Shop
Seafood experts and online fishmonger, Wright Brothers' Christmas Shop has officially opened and is available to pre-order these gorgeous hampers now. Earliest delivery date is 8th December.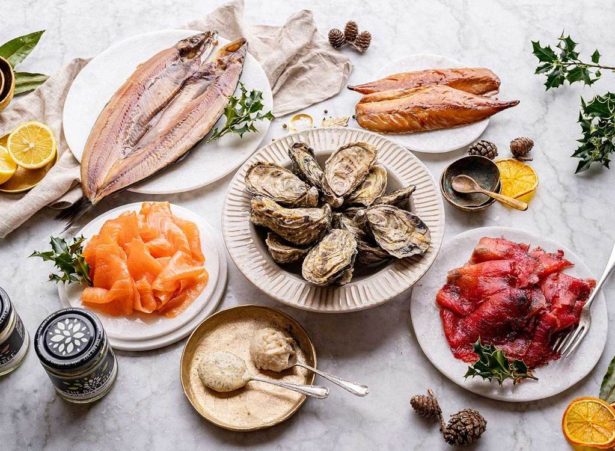 From spectacular seafood platters and luxurious gift hampers to your favourite oysters and award-winning sauces. Spark some joy with our range of quality fish and shellfish hand-picked to make your festive celebrations extra special.
Cracking Christmas Seafood Hamper
£65
This cracking seafood hamper makes a perfect gift for two. A treat for friends or family that enjoy their oysters, as this selection includes a dozen of our Jersey oysters as well as a wooden handle oyster knife.
Each box also contains two artisan sauces from The Bay Tree: 'Hot Horseradish' and 'Delightful Dill & Mustard' to enjoy with the smoked salmon and gravadlax and blinis to serve.
All the items can be kept in the fridge and used throughout the festive season, as long as they are not opened. We only advise you consume the oysters within 5 days of delivery.
Each box contains:
• Carlingford Oysters (12pcs)
• Smoked Salmon (200g)
• Beetroot Gravadlax (200g)
• Smoked Mackerel Fillets (170g)
• Smoked Kippers (270-330g)
• Crème Fraiche (250g)
• Hot Horseradish Sauce (170g)
• Dill & Mustard Sauce (170g)
• Wooden Handle Oyster Knife
• Blinis
Christmas Seafood Gift Hamper for Two
£110 (without champagne) / £150 (with champagne)
Kick-start your festive celebrations with this luxurious selection of smoked salmon, caviar and the finest Morecambe Bay oysters. Includes wooden handle oyster knife.
Choose to include a bottle of the quality Wright Brothers Piper-Heidsieck Essentiel Champagne to help toast your celebrations
Each box contains:
• Smoked salmon (200g)
• Blinis
• Crème Fraiche – Riverford Organic Dairy (250g)
• Morecambe Oysters No. 4's (12pcs)
• En-K Transmontanus Caviar Gift Box (2 x 15g)
• Wooden Handle Oyster Knife
• Optional: Wright Brothers Piper-Heidsieck Champagne (75cl)
Indulgent Christmas Smoked Fish Hamper
£65 (without champagne) / £105 (with champagne)
Make any seafood lovers day with this indulgent box of festive fish favourites you can send with just a few clicks. A delicious celebration of smoked fish, including our whole side of long sliced Smoked Salmon. You can take your time to enjoy this hamper throughout the festive season.
Each box also contains two artisan sauces from The Bay Tree: 'Hot Horseradish' and 'Delightful Dill & Mustard' to enjoy with your smoked salmon and gravadlax. Complete the celebrations with a bottle of our very own Wright Brothers Piper-Heidsieck Champagne.
Each box contains:
• Side of Smoked Salmon (1-1.5kg)
• Beetroot Gravadlax (200g)
• Smoked Mackerel Fillets (170g)
• Smoked Kippers x1 (320g)
• Hot Horseradish Sauce (170g)
• Dill & Mustard Sauce (170g)
• Optional: Wright Brothers Piper-Heidsieck Champagne (75cl)
itsu – the Asian-inspired healthy food brand – has announced that it will be launching a new limited-edition Christmas gyoza bringing all the best flavours of Christmas into a gorgeous gyoza. Would you like to sample them?

Bored of the same old party food and stodgy Christmas sandwiches? Introducing itsu's Christmas gyoza: soft steamed dumplings filled with juicy turkey, pork, bacon, sage and cranberry.
Ready in just 4 minutes, they're perfect on a party food platter, as a starter, dipped in soy or simply thrown into stir-fries.
The festive gyoza are available from Waitrose and Ocado nationwide (RRP £3.75 for 12 dumplings).
Top Football Agents Share Industry Secrets to Hopeful Newcomers
One of the UK's first ever registered football agents and his business partner, once the youngest agent in the world, have thrown open the doors to their famously secretive industry in a bid to educate budding agents with hopes of working in the beautiful game.
John Viola, 61, and Phil McTaggart, 41, form 451 Football Consultancy – a boutique Glasgow based agency with a global reach. Since 451FC began in 1994, the pair have broken transfer and wage records in the UK, worked with some of the biggest clubs in the world and represented World Cup and Champions League winners.
After FIFA loosened strict entry regulations for agents in 2015 meaning nearly anyone could become an agent if they wanted to, they saw an opportunity to use their experience to properly train this influx of new incomers to their industry and created the world's first online e-learning course for football agents. John spoke about its inception;
"For years myself and Phil were approached by people who wanted to learn how to do our job, we were always happy to help and gave advice where we could, and we even took a few guys under our wing to mentor them.
When the rules changed in 2015, we saw a great opportunity to take this advice and finally get it down in writing. We wanted to give all the new agents coming in a chance to find out the way to, in our opinion, do the job properly, professionally, and ethically.
It actually started off as a bit of fun, we had no idea how big of a success it was going to be"
This notion provided the foundation for the founding of the John Viola Academy and its flagship programme The Football Agent Pro Course, designed to give new agents the essential knowledge needed to find success in the practical side of the job.
"We've always been proud of the way the course is laid out." John says.
"It's split into 15 modules based on the most important parts of the job – from recruiting players to how you deal with clubs, and of course including the juicy parts that everyone wants to know about like the actual process of how a transfer works.
All online, easy to read and done at your own pace, people really have a great time going through the lessons."
Both raised in the East End of Glasgow and coming from backgrounds in financial services and working in a bank respectively, Phil always makes a point of emphasising how open the football agent space has become;
"John and I love using our own story to encourage new agents.
A lot of people look at the top end of the game and get a feeling that it's impossible to get into, but it really couldn't be any more different. We've had students from all walks of life take the plunge and make it, from white van men to accountants and everything in-between.
If you have the right amount of passion for the game, ambition to succeed and hard work ethic then there's no better time than now to get into the business – and we're there to give people the best possible chance when they're ready to take that step."
After massive successes in the early years of the Pro Course, the Academy was ready to branch out, and John didn't hesitate when approached about creating the world's first university degrees for football agents.
"An early student of ours happened to be a professor, Vincent English of Longford College. After he got his certificate, he phoned me up and said, listen John, I think there's a potential for us to create a degree out of this.
Now that's not a call you get every day, not one that's easy to say no to. We had some more discussions and that's how our MBA and Masters degrees were born."
The JVA has since followed the degrees by implementing industry first personal mentoring programmes and hosting unique live training events. All to continue their evolution and offer students the optimal educational experience.
Does John have a vision of what could come next for the Academy? He laughs.
"I haven't given it much thought, a wee guy from the East End of Glasgow giving a talk at
Cambridge University has a good ring to it…"
The Football Agent Pro Course has been discounted from £497 to £297 in the JVA Winter Offer. Potential agents can find out more about the John Viola Academy, enrol today or get started for free at www.jvacademy.co.uk
Best for Sporty Kids: Get match ready with Speed Ball (ages 6+, RRP £24.99) from Golden Bear, the awesome talking football with built-in speed sensor technology which measures and tells you the speed of your kick! Like no other football, Speed Ball is a seriously smart football with everything a footie fanatic needs to improve performance and kick, reading speeds of up to 100KPH! Designed to withstand even the toughest of kicks, Speed Ball can be used on almost any surface, including a garden, hall, field or beach.
Best For Family Nights In: Designed by real escape-room experts, TRAPPED Escape Room Games (ages 8+, RRP £12.99) from Golden Bear Toys, bring the buzz and excitement of an escape room by turning ANY room into an escape room! Series 2 offers the latest themed game packs to bring the exhilaration of an action-packed escape-room experience in your own home. Each TRAPPED game pack has all you need for up to six players to work together – or compete – to beat the clock, crack the clues, solve the puzzles – and escape! Simply put the pack contents on walls and surfaces in a room of your choice, and you're ready to play.
Best Sustainable Toy: Made from 100% recycled fabric this cuddly musical toy makes the perfect gift for any Hey Duggee fan. Suitable from birth, this 30cm tall, Hey Duggee and Musical Squirrels Soft Toy (RRP £32.99) is action-packed and perfect for those famous Duggee hugs! Squeeze, press, or tap Duggee and The Squirrels to hear songs, phrases and sounds from the CBeebies TV show. In music mode, each Squirrel plays part of the Hey Duggee banjo theme… Can you get them in the right order? In Story mode the squirrels say some of their iconic phrases from the show, don't forget to pat Duggee's head for woofs as well!
Best For Kids AND Parents! Golden Bear proudly presents the Hey Duggee Toothbrushing and Handwashing Timer (RRP £19.99) Perfect to teach kids about the importance of cleaning teeth and washing hands and get them into a routine with their friend Duggee! Just lift Duggee's toothbrush: the timer starts and the music kicks in. This well-made toy plays the hilariously catchy toothbrushing song your child hears on TV, turning off after two minutes which is the recommended brush time. Also great for encouraging handwashing, just lift the soap and the theme tune plays for the recommended 20 seconds, kids won't even realise they are washing their hands! High quality, reliable and safe. Perfect present for Hey Duggee fans. Suitable for 2+ yrs.
Best Musical Toy: Mix sounds and dance around with the Hey Duggee Spin and Groove with DJ Duggee Musical Toy (RRP £35.99)! This toy turns YOU into the DJ. A perfect gift for fans of the BBC TV show that love dancing along to music and songs! Complete with 4 different tunes and five Squirrel buttons that let you mix in some best-loved phrases from The Squirrel Club. Scrub the turntable to make the record "scratch", slide the mouse to play the music fast or slow. How fast can you go? Complete with carry handle, the Spin and Groove provides musical fun for all Duggee fans! Suitable for 3+ yrs.
Best Educational Toy: The Pinky Ponk Build & Sort Vehicle (ages 18m+, RRP £15.99) looks just like the much-loved vehicle from the show, but with added features. It's learning fun from the get-go, as little hands take on the challenge of building the Pinky Ponk first. Once built this shape sorting toy is perfect for developing a child's visual and motor skills. With three stackable blocks, Igglepiggle and Upsy Daisy figures, there's always something to pick up; sort the shapes, stack the blocks, or simply push along. The Pinky Ponk nose makes a squeaking sound and the propeller spins.
Best Bath Toy: Spare the bath time struggles and make a splash with Igglepiggle' s Light Show Bath-time Boat (ages 12m+, RRP £19.99). This bath toy features amazing colourful lights that illuminate the bottom of the bath with three different coloured LED's and an ever-changing light-up pattern to help make bath-time peaceful and soothing ahead of that all-important bedtime routine. Igglepiggle can be detached from the boat and comes in two sections that can be used as pouring cups for fun water play. The shape sorting blocks are perfectly sized for little hands to grasp and can be placed within the corresponding shapes in the boat, aiding fine motor skills and shape recognition. They float too for even more fun!
Best for Wellbeing: Help soothe and calm with Golden Bear's new Mr Tumble sensory toys. Popular CBeebies show, Something Special, introduces children to Makaton signing to help with learning and communication, as well as lots of slapstick fun. Golden Bear's range of sensory and entertaining toys bring Mr Tumble to life to encourage wellbeing by reducing anxieties and restlessness, while helping little ones learn and play. As recommended by the Good Toy Guide, the Mr Tumble Weighted Calming Companion (RRP: £19.99) is an innovative and therapeutic weighted companion toy suitable for ages 3+. Perfect for any Mr Tumble fan, this calming companion is weighted with solid glass beads in a soft, quilted blanket-like body and helps to aid mindfulness, concentration and mental wellbeing.
Best Novelty Toy/For Giggles: Windy Bums (ages 10m+, RRP £15.99) There's nothing that littl kids find funnier than an unsuspecting trump and these funny farting plush toys will have both children and big kids laughing all day long. Simply bump to make your Windy Bums trump…and once they start, they just can't stop! Windy Bums wiggle, jiggle and giggle across the floor whilst making hilarious trumping sounds. Available in three characters; Panda, Monkey and Unicorn each with their own quirky facial expressions, unique personality, and trumping sounds. Made in super-soft, colourful fabrics they are also perfect to cuddle up to.
International Rugby League to support USA Rugby League in review of governance
International Rugby League (IRL) and the United States Association of Rugby League (USARL) have agreed a joint process to review the governance of the sport in the USA. The independent review will consider reforms in the unique context of the American sports landscape and involve input from interested parties in America.
USARL has been the IRL member since 2014 and is now seeking mutual alignment with the growing number of rugby league stakeholders in the United States and abroad.
The review will have a multi-phase approach and will conclude with recommendations to the Board of USARL on a structural model that will most effectively position the governing body to lead the sport and its many, diverse active proponents.
IRL Chair Troy Grant welcomes the opportunity to work closely with the USA, saying, "A key function of the international federation is to provide support for its members, so we were really pleased to enter into this partnership with USARL. I have previously commented on the importance of the USA to international rugby league and this opportunity to review the governance gives the sport the opportunity to ensure that the model accurately and effectively provides for the requirements of a major sport in the world's largest sports market."
USARL Chair Peter Illfield commented: "On behalf of the USARL Inc. Board of Directors and all stakeholders of Rugby League in the USA, issues with the national structure were submitted by members and other parties as concerns that may inhibit development, expansion and the overall sustainability of Rugby League in the USA. We are thankful the IRL has responded to our request for assistance that hopefully provides satisfactory compliance, acceptable reform and mutual alignment for all stakeholders who contribute to the growth and development of Rugby League in the USA. The USARL Inc. will commit to a fully inclusive and participatory role in a USARL-IRL joint process and agree to support and collaborate in the reform agenda."
Grant has invited a working party to expedite this project alongside USARL. The working party comprises David Butler, European Rugby League's general manager; Danny Kazandjian, IRL secretary general; Dave Maiden, a senior manager from Queensland Rugby League, and Romeo Monteith, the Americas Regional Director.
Initially, IRL is seeking to consult with a broad range of existing rugby league stakeholders in the USA, including but not limited to clubs, national team players, regional organisations and current and former officers.
Stay healthy and happy when you travel. For the perfect night's sleep try Sleepkeeper pillow carriers for YOUR pillow. Whether your camping, hiking or resorting SleepKeeper will compact a pillow to one third of its size in its water-resistant casing, keeping it clean, portable and protected. You can't take your bed, but you can take your pillow. A perfect unique Christmas gift.
sleepkeeper.com.au
The new season of WInederlust podcast is dropping daily from 1 December, with 12 episodes with 12 specialists in both the wine industry and travel industry including an award winning travel
Journalist, French sommelier, wine judge, wine educators and wine tourism operator.
They are each answering the 'hard hutting' questions we all want to know leading into the festive season – what are they eating and drinking; what are they buying wine loving friends and family; where are they going on holidays both in Australia and overseas.
Each episode is 20 minutes or less, so perfect audio research in the lead up to Christmas.
Great Toys to Fully Immerse Children in Active Play
Plum's 7ft Pink and Purple Junior Jumper Trampoline and Enclosure will take little ones from their first bounce to touching the sky! Specifically designed with little bouncers in mind, Plum's Junior Jumper Trampoline uses Springsafe technology and a lower height frame to keep children safe as their confidence grows and they learn to trampoline.
The Plum 7ft Pink and Purple Junior Trampoline costs £299.99 from PlumPlay.co.uk
The Plum Boat House Wooden Playhouse is an ideal Host for parties and outdoor playtime in the perfect location with the Colours by Plum® Boathouse Wooden Playhouse! Have your little ones sail away to their dream island with a creative role play setting. The Boathouse playhouse will add a splash of colour to your garden, coming in a lively teal colour with a harmonising whitewash trim finish! A raised platform allows your children to freely climb the three-step ladder to their adventure on deck, and use the 1.2m slide to return to land. An apex roof adds a traditional feel to the Boathouse, encouraging your child's imagination and a chance to unwind in their own hideaway. Air holes ventilate the playhouse making it suitable for play all year round. This playhouse will shelter the memories that your little ones will create throughout their early years!
The Plum Boat House Wooden Playhouse costs £649.99 from PlumPlay.co.uk
Take your toddler to the tropical Jungle with the Plum 4.5 Junior Jungle Trampoline and Enclosure with Sound. Specifically designed for young children, the 4.5ft Trampoline is a safe and secure way for children to start their jumping journey. Bouncing on the Jungle printed mat activates one of the four interactive sounds from a lions roar to an elephants trumpet. Your little one will learn as they play, when they associate the sounds of the trampoline with the friendly jungle animal prints on the jumping mat and colourful printed safety pad. The battery powered sound box is simple to install and hidden away from jumpers. Your child will feel safe with the lower height frame, allowing your young explorer to bounce with confidence and easily climb up and down the trampoline. Longevity is a priority, so the trampoline is made from durable weatherproof materials and has a galvanized steel frame for weather protection and durability.
The Plum 4.5ft Jungle Trampoline with Enclosure costs £164.99 from PlumPlay.co.uk
The Plum® Tamarin Wooden Swing Set will inspire hours of outdoor fun and active play. For a little fun and adventure, the Plum® Tamarin Natural Wood Swing Set is the perfect play platform. Swing to the sky and swoop down the slide! The Tamarin Swing Set is constructed from premium FSC certified timber and uses height adjustable swing seats to suit little ones as they grow. It is recommended for children aged from three to ten years.
The Plum Tamarin Wooden Swing Set costs £299.99 from PlumPlay.co.uk
The Globber Explorer Trike 2in1 has two different modes that are suitable for little ones aged 25 months, right through to five years old! Adapt the trike through the two stages to meet your child's development. For easy assembly and to help when transforming into the three modes. No tools are needed. With a patented wheel mechanism, the Explorer Trike 2in1 has been designed to be transitioned without the need for tools – making transformation throughout the stages quick and easy. To keep riding comfortable for kids, the saddle is 2-height adjustable to accommodate growing legs. The handlebars have been curved and covered with anti-slip TPR that is soft and durable. Assist little ones as they learn how to steer by using the adjustable parent handle, built-in steering system, and front-wheel freewheel mode. The Explorer Trike 2in1 is the perfect way to start a kids' biking journey.
The Globber Explorer Trike 2in1 costs £99.99 from PlumPlay.co.uk
The Plum® Wooden Look Out Tower is packed with activities for inspiring hours of imaginative outdoor play and helping children to burn off all their energy. The tower structure is made from durable pine, which promises optimum thickness, durability, and strength. The sturdy timber has been pressure treated to guard against wood rot and infestation, for years of adventures to come.
The Plum® Wooden Look Out Tower costs £499.99 from PlumPlay.co.uk