Overcoming Awkward: The Introvert's Guide to Networking, Marketing, by Monica Parkin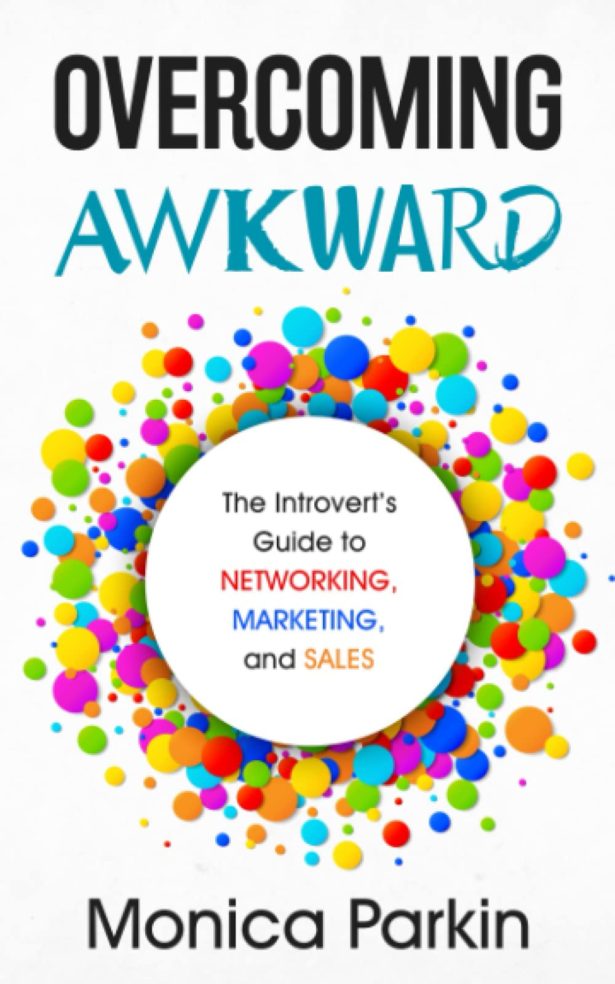 Some people are electrified by the idea of networking events, cold-calling, and dazzling total strangers with their winsome smiles, intriguing conversation, and charming personalities. But for introverts, meeting and talking to new people is like watching a horror movie where they are the star! So, what is an entrepreneur or sales professional to do if they also happen to also be an introvert? In this groundbreaking work from a bona fide introvert master marketer, you will learn actionable strategies to create connections, build relationships, and establish loyal, repeat customers who are thrilled to refer you to everyone they know.
You will learn:
effective social media marketing,
how to sow seeds for organic growth,
how to win over angry clients,
how to expand your comfort zone,
the value of expert mentorship,
and so much more! This is the definitive guide you've been waiting for. Gone is the advice to introverts that they must learn to take on a persona that is light years away from who they really are. You will finally be free to just be you and will discover that your vibe attracts your tribe.
Monica Parkin is a licensed mortgage broker and successful serial entrepreneur. She is an award-winning international speaker and the host of the "Juggling Without Balls" Podcast. She is also a self-professed introvert and crazy goat lady who lives on a small farm with an assortment of furry creatures. She loves to hear feedback from readers and looks forward to opportunities to speak on topics that empower others to feel more connected, confident, and successful.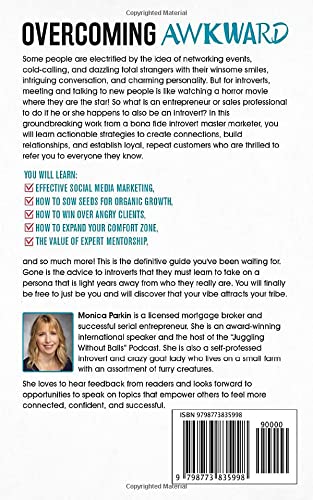 An extraordinary Christmas gift
This Christmas choose a truly exclusive and exciting experience for your loved one – the Founders' Pass for Hobbledown Heath – granting access to London's biggest indoor and outdoor adventure playground.
Fancy escaping to a magical woodland where Highland Cattle, Nubian Goats and Shetland Ponies roam free? For a truly one-of-a-kind experience, why not gift your loved one a Hobbledown Heath Founders' Pass, granting access to London's biggest indoor and outdoor adventure playground.
Opening in June 2022, Hobbledown Heath in West London will host over 150 farm and zoo animals and will provide visitors the opportunity to climb 15 metre Hobbly towers, explore a labyrinth of tunnels and secret passages, drive mining trawlers and dart through water sensors… and that's just for starters!
Each Founders' Pass will grant free access for 12 months and with each purchase a Poplar, Oak, Beech, Acer, or Fir tree will be planted in the Founders' Avenue. Adding a personal and lasting touch, a dedicated plaque will accompany every Founders' Pass holder's tree.
Be quick though – only 250 Founders' Passes are available to purchase! Visit here for more information.
Adult price £95*
Child price £125*
*child pass must be purchased with an adult pass
5 reasons why a Hobbledown Heath Founders' Pass will make the best present ever:
1. Last-minute? Still a winner.
Left it 'til the eleventh hour? Don't panic – Hobbledown Heath's digital vouchers will be with you instantly. Passes can be ordered as late as Christmas Eve or even Christmas morning.
2. No wrapping, delivery or postage required.
Arrives instantly in the recipient's inbox.
3. Be part of local conservation.
Native species such as Poplar, Oak, Beech, Acer, and Fir will be planted.
4. One of a kind.
Only 250 Founders' Passes will be available to purchase.
5. What a deal.
Cheapest time to purchase a pass with exclusive deals and benefits.
Making new traditions this Christmas-time – psychologists say we can adapt our festive celebrations to tackle loneliness despite Covid caution
Psychologists at the British Psychological Society are encouraging people to look at building new traditions and ways of celebrating, as Covid-19 continues to cast uncertainty over traditional Christmas plans.
Experts from the BPS are urging us to apply the lessons of 2020 and develop new ways of celebrating Christmas safely for all generations to help to avoid loneliness.
Professor Vivian Hill, chartered member of the BPS, who has studied loneliness extensively, says:
"We can evolve our Christmas traditions, just like we always have, so while Christmas 2021 might not be quite what we planned, rather than looking at what we cannot do, and what we are missing, let's flip it on its head and see how we can make new traditions, new memories and keep all our loved ones safe.
"Last year people were incredibly resilient and adapted in all sorts of ways to celebrate Christmas. While we all wish that Covid-19 was not impacting our Christmas again this year, it means we can focus on genuine, authentic interactions with people, and actually have the freedom to celebrate it in the way that works for our families, free of the myths of what Christmas 'should be'.
"This could be spreading celebrations out with different groups and generations, rather than all gathering for one big meal, meeting for walks and mulled wine or Christmas picnics (weather permitting). This is not only safer, but it also avoids people being left out or lonely, or feeling like a burden.
"Feelings of loneliness can be heightened at this time of year and it is a very personal experience with some people feeling lonely even when they part of a large gathering. For others the feeling of being outside the norm of a big family Christmas can be very painful. In the past 18 months we have learnt more about loneliness and about the importance of reaching out to people, so it's really important we continue to do this and recognise that loneliness can happen across any generation."
BRITS' CHRISTMAS SPIRIT SHINES BRIGHTEST AT HOME: NATION'S FAVOURITE CHRISTMAS TRADITIONS REVEALED
• Decorating the tree (64%) and watching Christmas films (61%) tops the list of Christmas traditions, as Brits favour at-home festive activities
• 39% of Brits' favourite traditions are those they've made as an adult
• The average Brit plans to spend £254 more on Christmas traditions this year, compared to 2020
WITH FESTIVITIES commencing across the nation, Brits want to celebrate the most wonderful time of the year at home surprisingly, as research has revealed the UK's most popular Christmas traditions in 2021.
The most popular festive tradition is decorating the tree at home, with a staggering 64% of Brits choosing this their most beloved traditions, closely followed by snuggling down and watching Christmas films (61%).
In fact, the most popular Christmas traditions were all at-home festive activities. Of those who have favourite Christmas traditions, buying festive pyjamas and bedding (17%), Christmas crafts (14%), and watching the Queen's speech (11%) proved more popular than out of home festivities such as watching nativity plays (8%) and visiting Father Christmas (9%).
The survey of 1,000 UK adults, from Happy Linen Company, revealed that Brits aged 25-34 are the homeliest age group at Christmas, with nearly a third (31%) saying that injecting festive fun throughout their home by buying Christmas bedding and festive pyjamas is a favorite Christmas tradition of theirs.
However, the research revealed that Brits are reluctant to take part in more fustier and 'old-fashioned' Christmas activities, with making orange Christingles (4%) and wreath-making (6%) revealed to be the nation's least favourite traditions.
Brits aren't afraid to make Christmas their own and try something new when celebrating, as almost a third (31%) like to make their own festive traditions.
Yet 39% say their favourite Christmas traditions are in fact the ones they have made with their friends and family as an adult, with adults aged 25-34 being the most likely to feel this way (46%).
Nevertheless, the memories we made throughout our childhood cement our Christmas outlook and prove to be important, particularly for women, as 40% of British women favour the Christmas traditions they have kept since childhood.
It appears that this year will see the nation making up for last year's lost festivities, as Brits are spending on average £254.20 more on celebrating Christmas traditions this year, compared to 2020.
And it's young people who are really splashing out on the celebrations, as the average Brit aged 18-24 plans to spend an impressive £340 more this year!
Mark Green, Head of Procurement at Happy Linen Company, comments: "The traditions we forge, throughout our childhood and as adults, are what makes Christmastime so magical. Traditions bring together the whole family and bond different generations, which is why it's no surprise that so many Brits treasure these activities and furthermore favour at-home traditions.
"Despite the pandemic, and the impact this has had on the nation, it's interesting to see that Brits still plan to enjoy and typically prefer at-home festive activities. Whether that's decorating the entire home, watching Christmas classics, or trying new crafts, there is no better place for the nation to feel festive than at home."
Britain's Top 5 Favourite Christmas Traditions:
1. Decorating the tree (64%)
2. Watching Christmas films (61%)
3. Buying festive pyjamas and bedding (17%)
4. Christmas crafts (14%)
5. Watching the Queen's speech (11%)
HONOR Gathers with Friends to Celebrate its 2021 Going Beyond Journey
Brand Premieres New Video Highlighting 2021 Achievements and Announces New Product Launch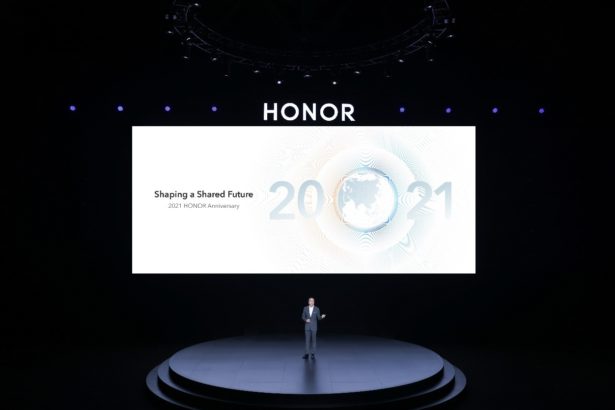 Shenzhen, China, December 16, 2021 – HONOR, a leading global provider of smart devices, today celebrated a major milestone for the brand – the successful completion of its first year as a global premium technology brand. Together with over 180 million friends and industry partners, HONOR looked back at its journey and achievements in 2021.
"Thanks to the support of our friends and partners over the past year, HONOR has been able to deliver on our promise to help consumers go beyond as well as expand our brand to provide both premium and accessible technology to a wider range of users," said George Zhao, CEO of HONOR Device Co. Ltd. "I am so proud of the industry breakthroughs we have introduced as a result of the dedication and passion of my colleagues and collaborations with our leading global chain partners. It has really been great to see how we are shaping a shared future together."
Evolving into an Iconic Global Technology Brand
One of HONOR's top priorities as it transforms into a global technology brand is to create a new intelligent world for all, by continuously introducing new innovations and ways for people to connect.
The introduction of 5G and 6G communication network technology has greatly improved the amount of information that can be transmitted. AI processing power has provided unlimited possibilities for imagination, opening up a new era of interconnectivity and making the integration of the physical world and the virtual world possible for everyone. To support the creation of an intelligent world for all, HONOR introduced its "HONOR Multi-screen Collaboration" in 2021, featuring technology for a variety of usage scenarios, and integrating HONOR's 1+8+N strategy. Powerful interconnectivity capabilities allow HONOR's smartphones, laptops, tablets, watches, earphones, smart screens and other smart devices to seamlessly connect together to support the continuous flow of more services down the line.
In addition, HONOR spent the past year developing strategic collaborations with its global supply chain partners and established over 30 partnerships with leading suppliers including AMD, Intel, MediaTek, Microsoft and Qualcomm. HONOR launched the MagicBook 16 at the end of September and will be upgraded to the new Microsoft Windows 11 starting from December, it allows users to efficiently manage their workflows and enhance their productivity thanks to a multi-screen collaboration feature which projects the smartphone screen and files onto the laptop. Looking ahead to 2022, HONOR will continue its journey creating a new intelligent world for all through the launch of innovative new products packed with groundbreaking features.
Launching Innovative Products for a Wider Range of Consumers
HONOR introduced its first global product in 2021 with the launch of the HONOR 50 at the end of October. The HONOR 50 is equipped with GMS and is the first smartphone to feature Qualcomm's SnapdragonTM 778G Mobile Platform. In addition, the HONOR 50's stunning design and innovative vlogging capabilities has raised the benchmark for smartphones in this category. The launch of the HONOR 50 brought HONOR's presence to more than 40 countries around the world along with the support of a powerful global distribution network including high-profile retailers and operators such as Amazon, Esprinet, Fnac, Orange, Telcel, Telefonica and Vodafone as well as HONOR-owned stores in Russia, Malaysia and Peru.
"Through both online and offline channels, we have been able to expand our offerings to even more consumers," said Zhao. "We are grateful for the trust of our retail and carrier partners around the world and look forward to introducing more products together in 2022. And, before we bid farewell to 2021, I am thrilled to share a final product launch announcement today. We will be launching a new addition to our popular X series, the HONOR X30, this month in China."
Boasting an immersive 120Hz display, the HONOR X30 features a 6.81-inch screen with super narrow 1.05mm side bezels. Inside, it comes packed with a 4800mAh battery for all-day productivity, and is lighter and thinner than the last generation, weighing just 189g and measuring in at just 8.05mm. Powered by the Qualcomm Snapdragon 695 5G Mobile Platform, the HONOR X30 has a 15 percent CPU and 30 percent GPU boost compared to the previous version.
Honoring the Global Community's Resilience, Positivity and Creativity
For many years, HONOR has supported and inspired global design talent to explore the intersection of art and technology. The brand recently hosted its 2021 HONOR Talents Global Design Contest, a global competition that recognizes the outstanding creativity and artistic contributions of designers from around the world. The competition received 5,000 submissions featuring captivating artworks from designers in Asia, Europe, Africa, and America, and showcased how art and technology can fuse together to create real masterpieces.
In addition, the brand continued its successful HONOR Magic Moments Awards, a competition that encourages people to explore the beauty of the world around them through smartphone photography and videography as well as providing a global exchange platform for enthusiastic photographers to share their skills. In just 70 days, over 200 thousand images were submitted under the competition's eight themes.
And as HONOR celebrates overcoming its own challenges to introduce industry breakthroughs this year, the brand wanted to take a moment to celebrate the inspiring people from around the world who triumphed in the face of adversity, despite 2021 being a difficult year. The brand unveiled its HONOR Your Smile video, which celebrates the resilience people around the world demonstrated over the year and the joy a simple smile can bring to people's lives.
Skinner's 'Get Out and Go!' named official dog food supporter of parkrun
Helping the nation ensure active dogs refuel, rest, and recover
Skinner's, the heritage dog food brand, is proud to partner with parkrun, the biggest provider of free, physical activity in the world.
A recent survey by Skinner's and parkrun found that dog owners like to get active with their dogs. In addition to regular walks, 70% regularly partake in a run or long jog with their dog and 25% already take their dogs to parkrun events.
Encouraging the nation to 'Get Out and Go!' with their dogs, in some of the great parks across the UK, Skinner's is asking parkrunners to think about bringing their canine companions to those parkrun events this October (but be sure to read the rules on where you can participate with dogs and what leads you can walk, jog or run with) all whilst being fuelled by Skinner's new dog food range Get Out and Go! A range of dog food which supports active dogs with diets to maintain energy and wellbeing.
With 50 years of experience of feeding the nations working dog, who have unique energy demands, Skinner's has a strong understanding of how vital it is that active dogs just like their owners, have a certain diet that lets them rest and recover with the right food. This new high-performance dog food range has been formulated to ensure you can enjoy every adventure together.
Get Out and Go! supports whatever activities and adventures dog owners choose and offers complete wet and dry foods, training treats and innovative energy recovery bars all in 100% sustainable packaging, which is widely recyclable, allowing you to keep yourself, your dog and the planet happy.
From muscle and joint health to skin and coat condition, as well as boosting immunity and promoting stamina and recovery, there's a diet in the Skinner's Get Out and Go! range that's right for every active dog.
Tim Hansell, Skinner's CEO says: "We are delighted to be the official dog food supporter of parkrun. The partnership is a natural fit for us, building on shared values of community, wellbeing and sustainability.
"At Skinner's we believe there's no greater feeling than being in the great outdoors, and it's even better with a dog by your side. With over 50 years of nutritional know-how, we understand what it takes to keep dogs active, healthy and ready for a challenge.
"With our new Get Out & Go! range, we want to inspire people to put down their devices and Get Out & Go! on adventures (big or small) with their dogs (including parkrun), to reconnect with the great outdoors and to enhance wellbeing together."
Nick Pearson, parkrun CEO says: "We're proud to welcome Skinner's to the parkrun family. We know how many parkrunnners already enjoy the company of their dog on a Saturday morning and with Skinner's expertise and values, we look forward to working towards a happier and healthier planet together."
Comprising of three varieties of nutritionally balanced complete wet food and four varieties of complete dry, in addition to handy training treats and a pioneering energy and recovery bar, the range has been formulated using functional ingredients to benefit dogs' energy, stamina, performance and recovery.
All foods in the range are formulated to a grain free recipe and the dry food and wet food has a protein base of chicken with a boost of superfoods, including the likes of kale, spinach, blueberries and turmeric, meaning you can change to a different food when necessary, by moving up and down the protein and fat levels of the range, dependent on your dogs' energy output.
Launched in 2004 in Bushy Park London, parkrun has since gone from strength to strength with more than 4 million registered parkrunners in the UK.
Studies show that dog owners are four times more likely to meet physical activity levels, as they motivate us to get outside and exercise, which boosts endorphins for both parties, all whilst reaping the benefits of fresh air, vitamin D, and a strengthened bond between you and your canine companion.1
Participants and their canine companions can choose from more than 700 5k events across the country to embrace the great outdoors whilst exercising with their dogs.
To purchase the new, Get Out & Go! range visit www.skinners.co.uk
To sign up for you to participate in parkrun visit www.parkrun.org.uk/.


Student inspired by Turner Prize opportunity
A Coventry University student says working with artists and art technicians to install the world-famous Turner Prize exhibition has given her an opportunity to turn her dreams into reality.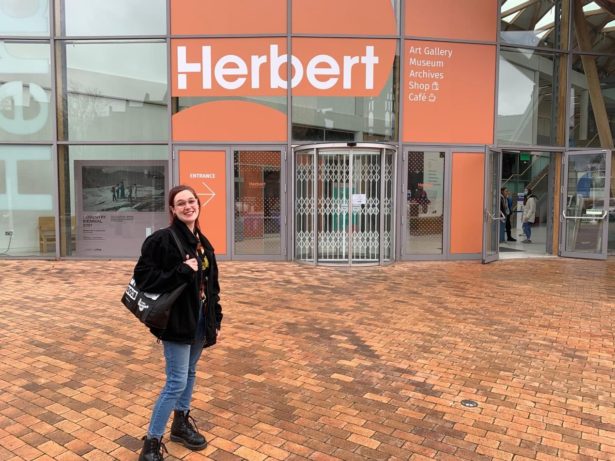 Evelynn Wenman gained invaluable hands-on industry experience as part of the team working on the prestigious exhibition at Coventry's Herbert Art Gallery and Museum.
The second year Fine Art BA Hons student secured a placement at the Herbert to help experienced art technicians and audio-visual experts install work by 2021 Turner Prize winners Array Collective and nominees Black Obsidian Sound System, Cooking Sections, Gentle/Radical, and Project Art Works.
Using the skills she had learned on her course and at the university's School of Art and Design's Art Technician Boot Camp in the summer Evelynn built sets, painted walls, cleaned, and liaised with artists to ensure their work was audience ready.
Evelynn, from Rugby, says that exposure to working with different materials, environments, mediums, and people has inspired her to think about how she could display her creations in the future and pursue a career in art.
Evelynn said: "One of the main reasons I joined the university was to get these opportunities, get my foot in the door and reach places I never thought I'd be able to reach.
"Working as an art technician on this has really helped to inform my practice, filled in some of the gaps in my knowledge and helped me to look at the way the audience perceives the work and how it is viewed in the space. I'm now thinking about what kind of pieces I would make that could be installed in a gallery. It all gives back and feeds off each other. I've discovered a lot of artists started out as art technicians so you can see that this can be a stepping stone.
"It has helped me understand where I want to be when I leave university."
Organised by Tate Gallery, the Turner Prize is one of the best-known prizes for visual arts in the world and previous winners include Damien Hirst, Gillian Wearing and Chris Ofili.
Array Collective's pub installation was praised by judges for addressing social and political issues in Northern Ireland and they received the award at Coventry Cathedral as part of the 2021 City of Culture celebrations earlier this month.
The Turner Prize exhibition continues until January 12, 2022 at the Herbert Art Gallery and Museum.
Francis Nielsen, Cultural and Creative Director of Culture Coventry who operate the Herbert Art Gallery and Museum, said "We are delighted that we were able to work with Coventry University to involve students in the build of the renowned Turner Prize exhibition.
"It is incredibly important to provide opportunities such as these to showcase the crucial role of Art Technicians in delivering an exhibition and hope it may have inspired some of the participants to consider a career in the specialism in the future. Of course, it was also fantastic to welcome passionate and dedicated individuals to join us as part of the project team."
AMNESTY MEDIA AWARDS 2022: JUDGES ANNOUNCED AS ENTRIES CLOSE IN JUST OVER A MONTH
First wave of judges announced
Closing date for entries is 20 January 2022: https://amnesty-media-awards.org.uk/
Amnesty International UK has announced the first wave of judges for its 30th annual Media Awards, a prestigious set of awards recognising the vital role journalists play and the serious risks they face in highlighting human rights abuses around the world.
Laura Kuenssberg (BBC News), Nihal Arthanayake (5 Live), Seyi Rhodes (Channel 4's Unreported World), Alex Crawford (Sky News) and Jon Snow (Channel 4 News) are amongst the high-profile journalists who will be judging the entries.
They will be joined by Owenna Griffiths (BBC Radio 4 Today Programme), Ben de Pear (Channel 4 News), May Abdalla (BBC), Rachel Jupp (BBC Panorama), Nevine Mabro (Channel 4), Josie Ensor (The Telegraph), George Arbuthnott (The Times), Barney Calman (Mail on Sunday), Deborah Haynes (Sky News), Tom Cheal (LBC), Cait FitzSimons (5 News), Annie Kelly (The Guardian), Toby Granville (Newsquest), Paul Conroy (photojournalist), Mark Sealy (Autograph), Joe Wallen (The Telegraph) and Philip Coburn (Daily Mirror), amongst a host of other prestigious names.
The closing date for entries is just over a month away on Thursday 20 January 2022 and the award ceremony will take place at Amnesty UK's Human Rights Action Centre in London on Wednesday 4 May 2022.
Entries must be from a media outlet based in the UK and published or broadcast for the first time in the UK between 1 January and 31 December 2021 and can be submitted at: https://amnesty-media-awards.org.uk/
A list of previous winners can be found here.
A list of the categories and confirmed judges can be found below.
The ceremony host and a full line up of judges will be announced in January.
JUDGES
May Abdalla (BBC), George Arbuthnott (The Times), Nihal Arthanayake (BBC Radio 5 Live), Barney Calman (Mail on Sunday), Julian Carey (BBC Wales), Matt Chapman (TBIJ), Tom Cheal (LBC), Philip Coburn (Daily Mirror), Paul Conroy (freelance photojournalist), Alex Crawford OBE (Sky News), Ellie Cullen (Press Association), Ben de Pear (Channel 4 News), Josie Ensor (The Telegraph), Cait FitzSimons (5 News), Owenna Griffiths (BBC Radio 4 Today Programme), Tom Giles (ITV), Toby Granville (Newsquest), Deborah Haynes (Sky News), Simi Jolaoso (BBC), Rachel Jupp (BBC Panorama) Annie Kelly (The Guardian), Basma Khalifa (Unpretty Podcast), Laura Kuenssberg (BBC News), Daniel Louw (Channel 5), Nevine Mabro (Channel 4), Eamonn Matthews (Quicksilver Media), Jennifer McKiernan (BBC), Lydia McMullan (The Guardian), Seyi Rhodes (Unreported World), Matt Risley (Channel 4), Sara Rumens (The Times), Michael Safi (Guardian), Mark Sealy MBE (Autograph), Nimra Shahid (Global Witness) , Smita Sharma (Freelance), Jon Snow (Channel 4 News), Matt Vella, FT Weekend Magazine, Sarah Waldron (BBC), Joe Wallen, (The Telegraph), Sahar Zand (broadcast journalist).
CATEGORIES
Written News: A single written word news report on a current and/or breaking story relating to a human rights issue. This can be print, online or multimedia.
Broadcast News: A single film news report on a current and/or breaking story relating to a human rights issue. This can be TV or online. The entry should be no longer than 20 minutes.
Investigation: An outstanding piece of investigative journalism relating to human rights issues across all media. This can be print, broadcast, online or multimedia and may be a single report or a number of items covering the same story.
Features: A written word newspaper, magazine, online or multimedia piece that creatively explores topics, issues or stories relating to human rights.
Documentaries (TV & Film): A full-length documentary or film that observes or reports on human rights issues. The entry should be between 20 – 120 minutes duration. These must have been broadcast or available online. This can be a single film in a series or a stand-alone piece.
Radio & Podcasts: This can be either excerpts from a series, a full-length radio documentary or podcast, a news report or compilations from a magazine programme which observe and report on human rights issues. The whole entry (including compilations) should be between 15 – 60 minutes duration. These must have been broadcast or available online.
Photojournalism: A single photograph or a series of up to 12 photographs covering a human rights issue. This category is free to enter.
Student Journalist: Open to students in full-time education at a UK university, higher education or further education college at the time of publication or broadcast of their entry. Entries of up to three pieces covering human rights issues, may be in print, online or broadcast, via either a student or commercial outlet. Alternatively, they may have been produced as course work as part of media or journalism studies. Personal blog posts are not eligible for entry. This category is free to enter.
Regional Media: This category is open to any UK regional media outlet and can be print, online or broadcast. Entries may cover global or regional human rights issues. This category is free to enter.
Best Use of Digital Media: Innovative/creative presentations of human rights issues using digital tools and/or multimedia techniques to uncover or engage people in a human rights story or issue. Entrants must have been published for the first time or have had substantial fresh content published during 2021.
The Gaby Rado Award for New Journalist: Open to journalists reporting on human rights issues who have been working for five years or less in paid employment as a journalist. This award was established with the help of the family, friends and colleagues of the journalist Gaby Rado, who died in Iraq in 2003. Entries can include up to three pieces covering human rights issues and can be film, print, radio on online. This category is free to enter.
ENTRIES AND FEES:
For more information on how to enter, the entry criteria and fees, visit: amnesty-media-awards.org.uk/
To encourage a wide range of entries, we have established a sponsorship fund to support a limited number of entries from freelance journalists and filmmakers, as well as small digital and broadcast outlets. See the website for more details.
Entries to Regional Media, Photojournalism, Gaby Rado and Student Journalist categories are free.
Athletes Who Rock! Stories of Sacrifice, Setbacks and Success in Sports, Music and Life: Award-winning author offers fresh insight into the rigorous paths to stardom in two highly-competitive fields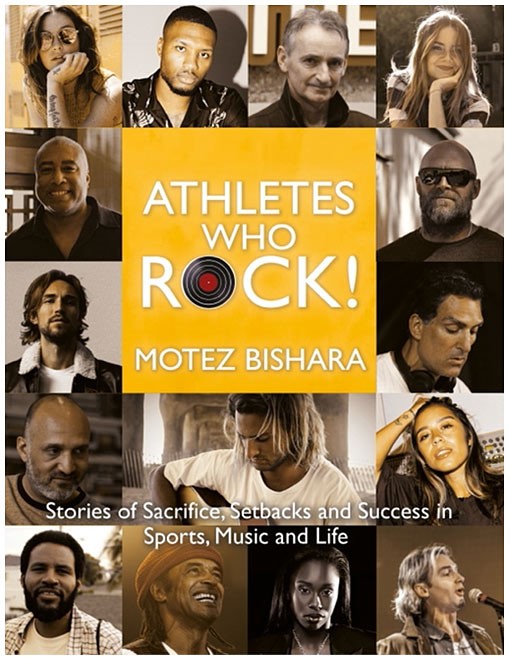 Motez Bishara's Athletes Who Rock! showcases conversations with competitive giants – from football heroes to baseball sluggers and tennis champions – about achieving the near impossible: greatness in the cutthroat worlds of sport and music
UNITED KINGDOM – Published on 22nd February 2022, this highly original and unputdownable book by award-winning writer Motez Bishara is a collection of personal interviews with 15 extraordinary individuals who have reached the pinnacle of world sport and music.
Whether singing to millions on TV or performing in sold-out arenas, a common theme that permeates among the inspiring interviewees in these emotive conversations is their ability to put aside any fear of ridicule or failure on the way to achieving their immense goals.
With the resolute energy and motivation of these champions jumping off the page, Athletes Who Rock! is a must-read for all those needing an injection of get-up-and-go to kickstart their journeys to success.
Synopsis:
Athletes Who Rock! is a collection of personal interviews with 15 extraordinary individuals who have lived out every kid's fantasy: becoming a rock star and star athlete at the same time.
Revealing conversations with Damian Lillard, Bernie Williams, Chelcee Grimes, Yannick Noah, Rony Seikaly, Pat Nevin, Ray Barbee, Lyndsay Perry, Kyle Turley, Bronson Arroyo, Mark Butcher, Pat Burgener, Essence Carson, Kevin Walker and Daniela Hantuchova shed light on how to succeed at the highest levels of sports and music, despite nearly impossible odds.
For these champions, the conviction to chase their dreams unhinged by the fear of failure has created an unrivalled assembly of thrills: They've dunked on Michael Jordan, and dribbled around Kevin Keegan, then spun records to thousands of revellers in Ibiza and millions on the radio.
They've won World Series titles and tennis Grand Slams, an Olympic gold and a WNBA championship, played in the FA Cup Final and NCAA basketball final, been named to NFL Pro Bowls and NBA All Star games, and captained England in The Ashes.
Yet for every tale of playing the Royal Albert Hall or hitting a World Series home run, there is another that involves overcoming one of life's big challenges – be it a catastrophic injury, a broken family, mental health issues or bigotry. The hurdles they have crossed are at times hard to believe. Now they're offering exclusive behind-the-scenes access into their worlds.
Beyond the banter in the locker rooms and recording studios, these intense competitors share the impactful backstories of their twin paths to success.
The author says:
"This collection of in-depth interviews provides insider accounts from the dual careers of these remarkable athlete-musicians. They've played sold out stadiums, written hit records, collected awards and DJed at the most prestigious nightclubs – all while excelling in the world's biggest sporting competitions.
"Their experiences are eye-opening. For every tale of playing the Royal Albert Hall, hitting a World Series home run or winning an Olympic gold there is another that involves overcoming one of life's big challenges. The hurdles they have crossed are often hard to believe. Now their stories are ready to be told."
Published by Cranthorpe Millner Publishers on 22nd February 2022, Athletes Who Rock! Stories of Sacrifice, Setbacks and Success in Sports, Music and Life is available in hardback(£27) from the publisher's website at bit.ly/3sa17ls
About the author:
Motez Bishara is an award-winning author, contributing feature writer for CNN, ESPN and The Guardian, and Ph.D. candidate in sports sociology at the University of Leicester.
Motez Bishara grew up obsessing about the New York Yankees and the rocker Tom Petty. But like many teenage hopefuls, his athletic and musical aspirations faded after high school. Though he was never destined to become the next Bernie Williams, Bishara discovered that the legendary Yankees centre fielder and jazz guitarist displayed inherent personality traits common to other celebrated athlete-musicians. Unearthing these rare success stories in music and sports soon turned into an obsession, sparking the ambitious concept for Athletes Who Rock! As a seasoned sportswriter known for his up-close-and-personal interview style, Bishara has been uniquely placed to dig into the minds of these elite talents.
M.M LINEN EMBRACES VERY PERI
M.M Linen, expert creators of beautifully designed bed linen, curtains and cushions are ahead of the curve on incorporating Very Peri, Pantone Colour of the Year 2022 in their graphic home textiles.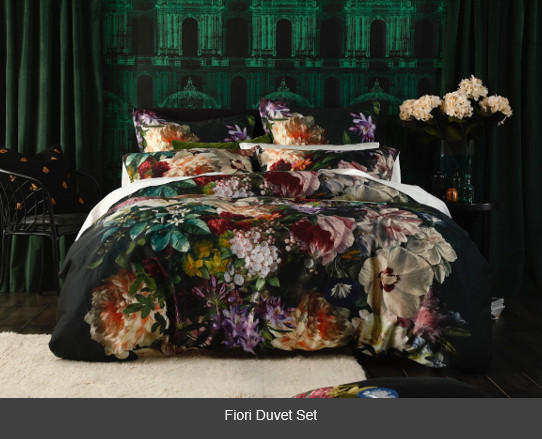 The global colour authority Pantone announced Very Peri, a new periwinkle blue hue with a vivifying violet-red undertone as Colour of the Year 2022. For the first time in 23 years, since the launch of Colour of the Year, Pantone has created a brand new colour that reflects the global innovation and transformation taking place. It is described by Pantone as the 'happiest and warmest of all the blue hues and introduces an empowering mix of newness'.
Nearly all the dynamic tones that comprise the cool toned Colour of the Year are accounted for across several designs in the M.M Linen collection – making it an easy way to incorporate the shade into your living space. Plus, the range is sustainably made by offsetting all production against natural energy plants and ensuring products are packaged without plastic, making M.M Linen a truly Carbon Neutral company.
Julia Duvet Set Fioribundi Duvet Set
Fiorella Cushion Fi Cushion
Melody Cushion
Kerry Jackson, Founder and Creative Director, commented, 'Unique and individual designs are at the forefront of what M.M Linen create and we are fortunate to have an amazing group of artists that take our concept ideas to fruition every season. Following fashion and home colour trends is key to our success and we are delighted the violet and lavender tones of Veri Peri are very much part of our latest collection.'
Maisie Duvet Set Lisette Duvet Set
Prices start at £95.00 for a Duvet Set and £45.00 for a cushion including feather pad. For further information and to shop the full collection visit www.uk.mmlinen.com
Instant Grocery Startup VOLY raises one of the largest seed rounds in Australia at $18m
Venture capital firm Sequoia Capital India leads the round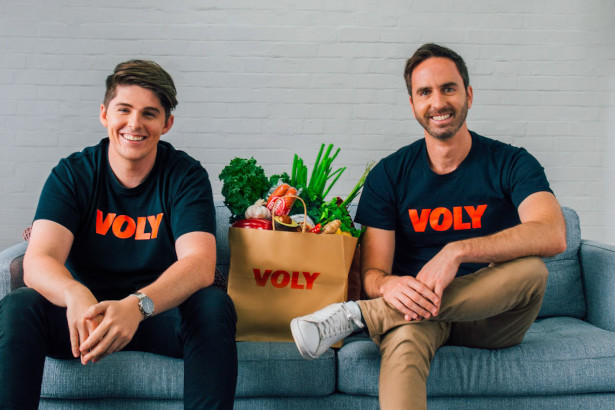 16 December 2021: Australia's first instant online grocery supermarket, VOLY, has raised AU$18M in one of the nation's largest ever seed rounds led by Sequoia Capital India, with increased backing from Global Founders Capital (GFC) and Australian-based Artesian Capital. This funding round will enable VOLY to continue to scale, expand the team, rapidly increase operations across key urban centres and start the national rollout.
Following its launch in July 2021, VOLY has been preparing to take on the rapid food delivery market by delivering groceries to customers at incredible speed. It aims to make ordering groceries as easy and engaging as browsing Instagram and get them to you faster than you could do a trip to the supermarket yourself.
Employing its own riders, delivery centre and store staff, VOLY does away with the need for customers to spend time in physical retail environments by giving people the power to order and receive their groceries in minutes. With a delivery promise of 15 minutes or less; VOLY is set to disrupt the +$122bn local grocery industry.
Mark Heath, Co-CEO and Co-founder of VOLY, said: "VOLY is here to completely change the way people shop for groceries by giving Australians back their most precious resource, time. Our model, from a fully employed delivery and dispatch team to the way we use electric bikes to deliver, is designed around the way people live. We firmly believe that our customers have a better experience when our riders and other staff are part of the company, working with us."
VOLY retails most key household products available at any major supermarket – from fresh produce to baby formula and cleaning products – everything you could possibly need, available online seven days a week from 8am-10pm. The winning recipe is instant and free delivery, together with the best quality fresh produce; all sold at retail prices.
"We're doing away with the need to do a weekly grocery shop by providing convenience alongside reliability in a market that offers some of the slowest delivery times in the world. By owning our own supply chain, VOLY delivers at blazing fast speed without compromising on price, quality or availability. We source directly from suppliers, store in our own micro-fulfilment centres and deliver using fully employed and mostly full-time staff. VOLY is the supermarket of the future that is built around our customers, not the other way around," said Thibault Henry, Co-CEO and Co-Founder.
The seed funding announcement sets a new record for a food delivery company in Australia with support from Sequoia Capital India, a renowned venture capital firm. The interest in VOLY follows a new wave of investment in Aussie startups seen as world-class tech companies with potential to scale globally.
"Australia's grocery market, which sees $90B in annual spends, is a large and profitable space that continues to be dominated by offline retail. The Sequoia Capital India team was impressed by the strong consumer love for VOLY, their compelling value proposition, and an impressive team of repeat founders that has blitzscaled businesses in Australia before. With on-demand models traditionally scaling very successfully in the country, the decision to lead their seed round and help them scale their business across Australia was an easy one to make," said Abheek Anand, Managing Director, Sequoia India.
VOLY was co-founded by Mark Heath and Thibault Henry, who are also co-CEOs of the company and have experience working with on-demand technology brands across the food supply and logistics industries. Mark Heath helped launch Uber in Australia after a career at Goldman Sachs and Thibault Henry built, scaled and sold Balto which was a B2B last-mile business with clients such as HelloFresh, Marley Spoon and YouFoodz. VOLY's management team includes Chief Technology Officer, Anthony Rey, Head of Procurement Lyana Labrode and Head of Marketing, Josh Peacock.
VOLY has been an early hit with customers flocking to the app, spiking a rise of new users and incredibly strong week-on-week growth in sales. While currently available in Sydney across 42 suburbs – VOLY has plans to rapidly expand its offering from January 2022 to reach millions more Australians around the country in the coming months and year ahead.
The VOLY application is available on both iOS and Android and at https://www.getvoly.com/
LOCKDOWN STRAYS GIVEN CHRISTMAS CHEER
DR. BECKMANN REBRANDS AS DR. PETMANN TO DELIVER CHRISTMAS DINNER TO ABANDONED DOGS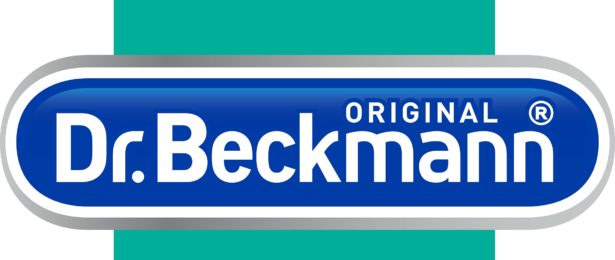 Dogs' homes up and down the UK are struggling under the weight of abandoned pets this Christmas as dogs bought in lockdown are increasingly being dumped on the doorsteps of the charities.
Dr. Beckmann – the manufacturer of the No.1 best-selling Pet Stain & Odour Remover – is committed to helping these forgotten pooches and has launched a Christmas campaign to bring some festive cheer to dogs at Manchester & Cheshire Dogs' home.
More than 3.2 million pets were bought by UK household during lockdown, figures have shown.
But some dog owners are finding that their new pet is more trouble to look after than they had anticipated. As a result, more than 5% of those who had bought a pet during the pandemic have already given it up, according to research by the Pet Food Manufacturers Association.
Dr. Beckmann loves dogs and after the company saw the reports from experts showing this Christmas is going to be tough for Britain's pooches and dogs' homes, they decided to act – partnering with Manchester & Cheshire Dogs' Home and arranging a special delivery of Christmas dinner to give a group of abandoned dogs some much-needed festive cheer.
The famous cleaning brand has rebranded from Dr. Beckmann to Dr. Petmann to launch its Christmas campaign – which will see the brand deliver 100 specially produced portions of premium doggy Christmas dinner to the abandoned pooches at the home in Warrington.
The Christmas dinner, made especially by natural pet food manufacturer Wilsons Pet Food, features raw premium turkey and is great for dog health.
Dr. Beckmann spokesperson, Susan Fermor, said: "We don't just manufacture the UK's best-selling Pet Stain & Odour Remover, we are committed to doing what we can to help Britain's dogs.
"We already have a great working relationship with Manchester & Cheshire Dogs Home and have partnered with them before to help make life a little easier for the dogs and the home.
"When we saw the figures showing that lockdown has caused a deluge of abandoned dogs since the easing of restrictions, we had to act. So, we've worked to design and produce a special Christmas dinner of raw turkey food for the lovely dogs at the home. It is the least we could do.
"We're going to give the dogs there a big Christmas celebration, with toys and decorations, party hats and, of course, the main event – the scrummy Christmas dinner."
Manager of Manchester & Cheshire Dogs' Home, Anna Stansfield, said: "Since the pandemic, we've been so busy at the dogs' home. It's such a shame to see the number of dogs being abandoned at dogs' homes right across the UK and really want to highlight that dogs are for life not just for Christmas.
"We've worked with Dr. Beckmann before and it's lovely that they've come here to give our dogs some Christmas joy with this special Dr Petman Christmas Dinner and all the trimmings – it will be a special day for all the dogs here, as well as the staff."
Dr. Beckmann Pet Stain & Odour Remover is available at a wide range of retailers and online at Amazon and www.dr-beckmann.co.uk.
Home is Where The Heart Is, And A Home The Heart Will Have!
The Heart Monument Will Be On View at Hunter's Point South Park, Exhibited Through NYC Parks' Art in the Parks Program
Sergio Furnari's Heart Monument has found a temporary home in Long Island City. The Heart Monument that pays tribute to Health Care Heroes and as a Covid Memorial will first go on a Mini "Love" Tour of NYC to remind New Yorkers and the world to focus on love.
The astonishingly oversized red stainless steel heart created by world-renowned Italian sculptor Sergio Furnari was last seen on the southeast corner of Central Park in late October.
Thanks to help of NYC Parks, this universal symbol of love will be on view in Hunter's Point South Park, Long Island City, NY starting Monday, December 20, 2021 at 12 Noon through February 2022 with a panoramic view of the city along the East River. Every citizen of the world is invited to become a part of this artwork.
This Sergio Furnari masterpiece reminds us of what Covid has inscribed in our hearts: the love for those we lost, the gratitude for those who aided us in our darkest hours, and the comfort of a bond forged with our neighbors as we came together to face a once in a lifetime challenge.
With the help and support of humanitarian mixed media artist Annalisa Iadicicco, founder of The Blue Bus Project, the Heart Monument will tour different locations across New York City and will make several stops throughout the city to spread a message of love this holiday season.
Since 2016, The Blue Bus Project, a nonprofit arts organization that operates out of a refurbished school bus, has brought arts based programs to underserved communities throughout the city. At the height of the 2020 pandemic, Annalisa Iadicicco drove the blue bus throughout the city bringing food and messages of hope to residents in many NY neighborhoods. Sergio and Annalisa believe in the connection between art and well being and the ability of the arts to improve social health.
The Blue Bus Project will continue the message of the Heart Monument by offering programs on arts and healing in 2022.
The Blue Bus Project and The Heart Monument will start its tour on Thursday, December 16, 2021 before arriving in Long Island City.
The Heart Monument will be installed in Hunter's Point South Park on Monday, December 20th, 2021. Time TBD.
If you wish to support our tour please donate to www.thebluebusproject.org/donate.
The Heart Monument and The Blue Bus Project can be available for live television/media interviews and special events anywhere in the city.
To see photos of The Heart Monument, Instagram: @theheartmonument
Home is Where The Heart Is, And A Home The Heart Will Have!
The Heart Monument Will Be On View at Hunter's Point South Park, Exhibited Through NYC Parks' Art in the Parks Program
Sergio Furnari's Heart Monument has found a temporary home in Long Island City. The Heart Monument that pays tribute to Health Care Heroes and as a Covid Memorial will first go on a Mini "Love" Tour of NYC to remind New Yorkers and the world to focus on love.
The astonishingly oversized red stainless steel heart created by world-renowned Italian sculptor Sergio Furnari was last seen on the southeast corner of Central Park in late October.
Thanks to help of NYC Parks, this universal symbol of love will be on view in Hunter's Point South Park, Long Island City, NY starting Monday, December 20, 2021 at 12 Noon through February 2022 with a panoramic view of the city along the East River. Every citizen of the world is invited to become a part of this artwork.
This Sergio Furnari masterpiece reminds us of what Covid has inscribed in our hearts: the love for those we lost, the gratitude for those who aided us in our darkest hours, and the comfort of a bond forged with our neighbors as we came together to face a once in a lifetime challenge.
With the help and support of humanitarian mixed media artist Annalisa Iadicicco, founder of The Blue Bus Project, the Heart Monument will tour different locations across New York City and will make several stops throughout the city to spread a message of love this holiday season.
Since 2016, The Blue Bus Project, a nonprofit arts organization that operates out of a refurbished school bus, has brought arts based programs to underserved communities throughout the city. At the height of the 2020 pandemic, Annalisa Iadicicco drove the blue bus throughout the city bringing food and messages of hope to residents in many NY neighborhoods. Sergio and Annalisa believe in the connection between art and well being and the ability of the arts to improve social health.
The Blue Bus Project will continue the message of the Heart Monument by offering programs on arts and healing in 2022.
The Blue Bus Project and The Heart Monument will start its tour on Thursday, December 16, 2021 before arriving in Long Island City.
The Heart Monument will be installed in Hunter's Point South Park on Monday, December 20th, 2021. Time TBD.
If you wish to support our tour please donate to https://www.thebluebusproject.org/donate.
The Heart Monument and The Blue Bus Project can be available for live television/media interviews and special events anywhere in the city.
To see photos of The Heart Monument, Instagram: @theheartmonument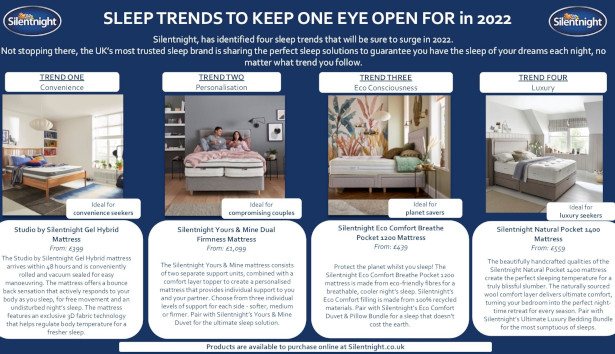 RUGBY 22 : DISCOVER THE OFFICIAL NATIONAL TEAMS IN THE GAME !
Rugby 22 will be available on consoles and on PC on January 27th 2022!
RUGBY 22 – ALLBLACKS REVEAL TRAILER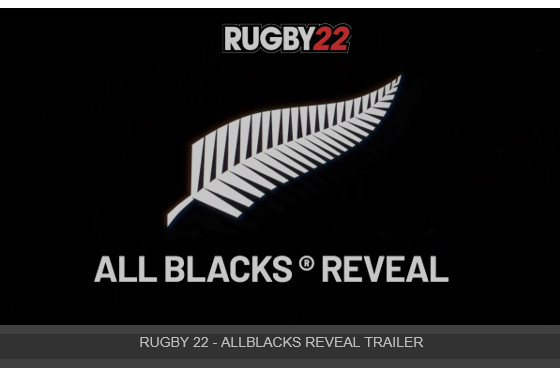 Lesquin, France, December 15, 2021 – NACON and Eko Software are pleased to unveil the list of official national teams for Rugby 22, the latest addition to the franchise's world of rugby games, which will be released on January 27, 2022 on PlayStation®5, PlayStation®4, Xbox Series X|S, Xbox One and PC.
Recognized for its know-how and experience after the release of Rugby 18 and Rugby 20, the Parisian studio is now working on this new edition of the rugby game, which brings many improvements to an already complete experience: the AI is more realistic, a new difficulty mode has been added, the faces of star players are more realistic thanks to the use of photogrammetry, and many adjustments have been made to improve the gameplay.
New major national teams have been added to the RUGBY license, including the Wallabies, the official Australian team, and New Zealand's All Blacks, famous both for their competitive record and for the aura that accompanies them!
Discover the new teaser via the following link:
youtu.be/zsLS5pki_7E
Features:
• Enjoy official licenses – Rugby 22 incorporates the vast majority of major national teams, with official players and jerseys, including teams from New Zealand, Australia, France, Fiji, Ireland, Italy, Scotland, Wales, Japan and Georgia.
• Take the field, alone or with others – Play single or multiplayer, local and online, in a variety of game modes that pay homage to one of the world's most demanding sports!
• Explore Career Mode – Build your team, recruit players and reach the top division!
• Play like the pros – Enjoy an increasingly realistic rugby simulation with real tactical depth. Show your skills on the field to win the game!
• A true rugby experience – Rugby 22 offers a real rugby experience with realistic animations, as close as possible to the real players' movements thanks to motion capture technology, all in the rugby art for an intense experience.
• Train – Thanks to the new tutorials in the game, learn the basics of the sport and train to become the best player!
Rugby 22 will be available on January 27, 2022 on PlayStation®5, PlayStation®4, Xbox Series X|S, Xbox One and PC.
Add Rugby 22 to your Steam wishlist

Red Light Therapy, the gift you didn't know you needed this festive season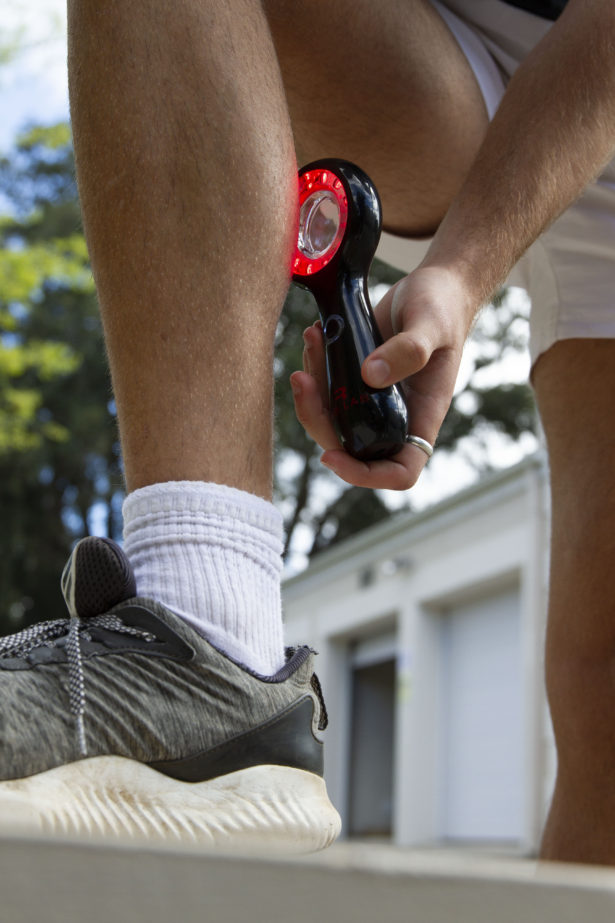 While December is traditionally a time spent with loved ones, let's not forget to put aside some time for a little self-love. This season of giving, why not treat yourself (or a loved one) with the gift of Red Light Therapy?
Red Light Therapy refers to the use of light at specific frequencies (650-850 nm) and intensities to heal damaged skin and tissue. The problem with getting these light rays from the sun is that you also get the harmful UV rays, which can do more damage to your skin than good. With Red Light Therapy, you get all of the benefits with none of the drawbacks. It's a win-win! If this sounds interesting, you need to add Red Lab's Handheld Device to the top of your Christmas gift or wish list.
While beauty may only be skin deep, those who struggle with skin issues know all too well how difficult it can be to face the world with confidence when you're experiencing a flare-up. That's why Olympic athlete Rebecca Meder cannot recommend the Red Lab Handheld Device enough.
"The Red Lab Handheld device is super convenient and easy to use. It can be included in your skincare routine in the bath, lying in bed or watching TV. It's portable and can be packed in any bag, perfect for busy individuals on the move. It's great for travelling as it's light and compact. What's more, it can even be used during load shedding as long as it's kept charged. This makes it the perfect gift for Christmas," she says.
Sharing is caring
The Reb Lab Handheld Unit is a portable, rechargeable device consisting of 30 LEDs with three settings – red light, near-infrared light and blue light. Blue light works wonders for acne-prone skin. Adds Rebecca, "Recently, a phenomenon known as 'maskne' – breakouts caused by the buildup of oil and bacteria under your face mask – has emerged. This makes the device a versatile and practical Christmas gift to help deal with this 'new normal'."
Once fully charged, the device can be targeted (held 5cm away) at any area of the body requiring treatment. Several treatment areas can be covered at a maximum of 60 minutes per 24-hour period. "This is the ideal entry-level device for those looking for a cost-effective solution with broad-spectrum results, including anti-ageing, acne treatment, pain relief, scar and wound healing, and the treatment of muscle spasms or injury," she adds.
Self-care anytime, anywhere
Thanks to Red Lab, busy individuals can enjoy the benefits of Red Light Therapy from the comfort of their home or while on the move. This means that self-care just got a whole lot more convenient.
"Being a portable device, it really makes it easier to make time for self-care in your busy schedule. You can use it in 5-minute slots whenever you have a few minutes to spare. For example, moms can use it while waiting in the car for the kids to finish school. Alternatively, use the device for a quick session during your lunch break or even while you're bingeing your favourite Netflix series. The opportunities are endless," she continues.
Rebecca adds how she has started to incorporate the device into her daily skincare routine. "One thing I tend to focus on is using it earlier in the day instead of later as the acne function is blue light, which could disrupt sleeping patterns. So, using it in the morning is a better option. I've been using it for about 10 – 15 minutes a day, and I'm super excited to see the benefits for my skin!"
A time for giving
Rebecca says she looks forward to gifting this device to her sister this Christmas. "She loves looking after her skin, and I think the Red Lab Handheld Device will just change her skincare routine completely. It's a great gift idea as she can use it every day and see the benefits first-hand. Being a student and swimming athlete she is exposed to chlorine every day. The Red Light Therapy could be used to keep her skin healthy and young. She can also use the device for her muscle repair and recovery routine after training as the Red Light and NIL aids muscle repair."
In addition to the Handheld Device, Rebecca admits that she believes any Red Lab device would make an awesome Christmas gift. "Not only will it aid the person receiving the gift, but it will also bring awareness to the importance and efficacy of using Red Light Therapy in their daily life."
Visit Red Lab online to purchase the handheld at-home device.
Heinz Maps Out "Hidden Spots" In Call of Duty®: WarzoneTM Pacific's New Caldera Map to Highlight Snack-Safe Zones For Players
"Hidden Spots" will be streamed on Twitch and YouTube this weekend (Friday 17th – Sunday 19th December) by top streamers suggesting places in the map where all gamers can take a bite without losing the game.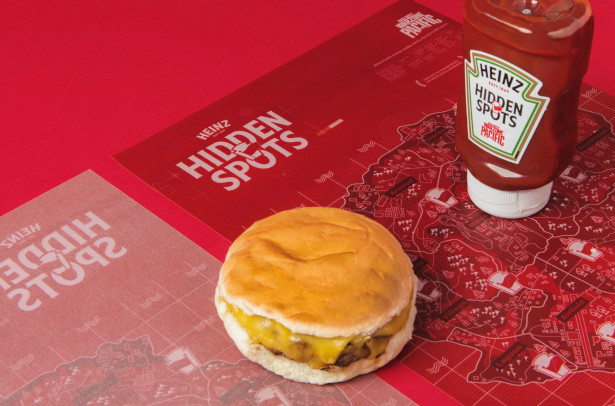 Hungry in the middle of the Warzone? Heinz has a solution. Gamers know that eating while playing games is one big hurdle, even more so on a map that has just released.
In fact, gamers spend roughly eight hours and 27 minutes each week playing games – so when it comes to Call of Duty, one of the world's biggest video game franchises, it's nearly impossible to take a snack break during gameplay.
To help gamers find more magic in mealtime while playing their favorite video game, Heinz, the World's #1 Ketchup brand, teamed up with Call of Duty: Warzone Pacific to identify hidden spots in its latest map Caldera to safely enjoy a well-deserved break and eat a delicious burger with Heinz in real life.
Fans and gamers can tune into Twitch and YouTube this weekend (Friday 17th – Sunday 19th December) to watch top Call of Duty: Warzone Pacific streamers reveal Heinz Hidden Spots in-game and enjoy a burger break as they explore the new map.
"80% of gamers eat and drink while playing, but it's much harder to do this in multiplayer online games like Call of Duty, where an ill-timed break can cost you the match," says Isabella Rizzo, VP of Marketing at Kraft Heinz.
"Heinz brings the magic to mealtime, whether you're sitting around the dinner table or enjoying a quick bite mid-game, and now we're helping Call of Duty gamers safely recharge with a burger break in one of the new points of interest on Caldera. Here at Heinz, we say just eat. No Defeat."
Top streamers from the UK, US and other brand markets across the globe have joined forces with Call of Duty to map out safe, quiet spots in the new Warzone Pacific Caldera game to ensure that players can take a break to eat a burger and fries without the fear of getting sent to the Gulag.
"The launch of Caldera is a unique opportunity for Call of Duty and Heinz to bring our audiences together in new and exciting ways," said Tyler Bahl, Vice President and Head of Marketing, Call of Duty.
"As the community explores and discovers the new map, Heinz is giving them a chance to experience the new Warzone offering in a fun and engaging way."
With Hidden Spots, Heinz is making its debut with an ever-growing audience of gamers. But instead of just saying something to them, Heinz and independent creative agency GUT São Paulo partnered with Activision to connect with them directly where they are – inside the game.
Since Activision's Call of Duty: Warzone Pacific's Caldera map was launching, it was the perfect moment for Heinz to partner with one of the biggest gaming franchises ever to help hungry gamers find where to stop to eat while they played instead of having to hide.
"Heinz is an iconic brand that is used to doing so many incredible things in advertising, so with its debut in gaming, Hidden Spots is yet another way the brand is doing just that," says Murilo Melo, Executive Creative Director at GUT São Paulo.
"Gamers usually say that campers are cowards for hiding to ambush other players, but with the world's favorite ketchup brand partnering with the world's favorite gaming franchise, Heinz is here to help gamers eat in peace as they fight in the warzone. We're excited for hungry gamers to find these Hidden Spots and hope they're now able to pass the Heinz without the risk of passing away in the game."
With this initiative, Heinz hopes to get closer to the vast gaming community by giving a little help to them around the world and offering a solution to a real issue that many in the community face on a daily basis.
'Hidden Spots' is part of the brand's masterbrand campaign, "It doesn't matter the time or place," which also highlights Heinz flavored ketchups, mayonnaise and barbecue sauce.
Call of Duty: Warzone is a free-to-play, free-for-everyone battle royale experience that more than 100 million players around the world have jumped into play. Call of Duty: Warzone is integrated with Call of Duty: Vanguard, Call of Duty®: Black Ops Cold War, and Call of Duty®: Modern Warfare®. Call of Duty and its titles are published by Activision, a wholly owned subsidiary of Activision Blizzard (NASDAQ: ATVI) and developed by studios (in alphabetical order) Activision Shanghai, Beenox, Demonware, High Moon Studios, Infinity Ward, Raven Software, Treyarch and Sledgehammer Games.
UK LIVE SCHEDULE
Friday 17th December, 8pm GMT: Vikkstar123 on YouTube
Friday 17th December, 8pm GMT: Zerkaa on Twitch
Sunday 19th December, 6pm GMT: EmZ on Twitch
Third Angel presents… The Distraction Agents… A game, a challenge, a puzzle and a story in a box. https://thirdangel.co.uk/
The Distraction Agents is a handcrafted, limited edition experience that cannot be found in shops.
With covid once again threatening our Christmas plans, and games of all kinds more popular than ever, The Distraction Agents makes a perfect seasonal gift or an ideal family Boxing Day boredom buster.
Just imaging opening the mail to find this statement >>>>>>>
"We noticed you. You are special.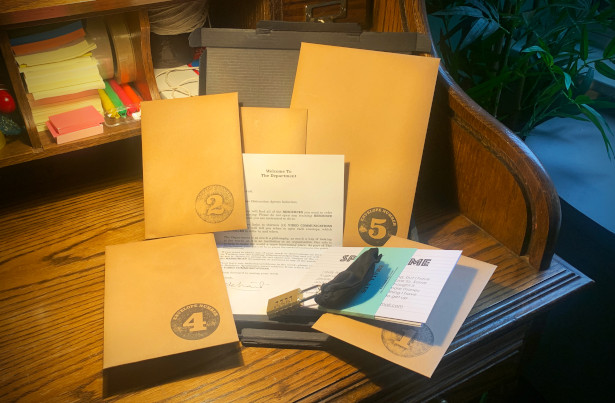 The Department of Distractions is searching for new recruits, and they think YOU might be just what they need.
Could you be a Distraction Agent?
We're looking for people who see the world in a slightly different way. People who notice things others don't. And we think that might be you!
The Department is a shadowy organisation with a contested purpose: does it harmlessly bringing light relief and moments of intrigue into people's stressful lives, or is its job to distract us from what's really going on..?
Part game, part story, part puzzle, part invitation to engage in some distracting yourself, The Distraction Agents is perfect for anyone interested in board games, quizzes, role playing games, urban legends, problem-solving, conspiracy theories, detective stories or escape rooms.
"A great stocking stuffer"
Brit Of An Escape Habit
The Distraction Agents arrives first through the post, with a challenge box full of carefully created and beautifully designed print, all devised (and in some cases hand drawn) by the artistic team at Third Angel in Sheffield. An email follows, with links to exclusive online films from your new Distraction Agent colleagues, guiding you through the tasks and offering support and help to succeed in your quest to become an Agent.
"We found The Distraction Agents to be an excellent puzzle game, a fun piece of interactive theatre that puts brains to work. We think that this would make an excellent last minute Christmas gift, something fun to whittle away the dead time over the Christmas holidays"
Our Family Reviews
The game extends the world created in touring theatre show The Department of Distractions. The cast, which includes Third Angel regulars Umar Butt (My Name Is, Tamasha Theatre Company), Stacey Sampson (This is England, Channel 4), and Nicholas Chambers (The Great Gatsby, Wilton's Music Hall) alongside Third Angel Co-Artistic Director Rachael Walton, developed and adapted their characters to create the experience of working alongside seasoned Distraction professionals.
"This is a game to be sipped and enjoyed, where you can craft stories you and your friends will tell long after the game itself is finished." Armchair Escapist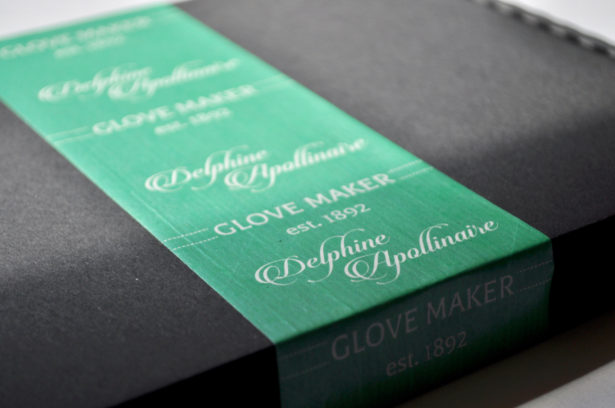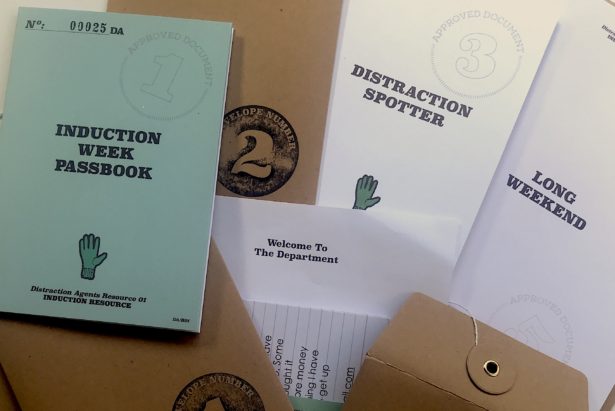 PARTY CASINO SHINES A LIGHT ON STARS OF THE FUTURE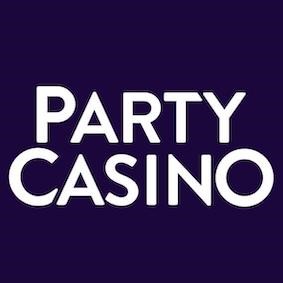 With 19-year old tennis sensation Emma Raducanu tipped to become one of the youngest ever winners of the annual Sports Personality of the Year (SPOTY) on Sunday, December 19, online gaming site Party Online Casino has named a host of the UK's other female sporting prodigies.
Sporting events took more of the limelight in 2021 after a torrid 2020 during which sports were largely limited to being run minus spectators thanks to the pandemic.
The UK's sports fans were treated in this Olympic year to a host of highlights from the likes of Tom Daley, Tyson Fury, Adam Peaty, Dame Sarah Storey and Lewis Hamilton to name a few.
But it was tennis player Emma Raducanu who perhaps made the biggest impact. Having arrived with a bang at Wimbledon, Raducanu was then crowned US Open Ladies Champion. With such a major achievement at such a young age (she was 18 at the time) Party Casino throws the sporting spotlight of some more of the UK's talented teenagers.
Sky Brown, 13 – Skateboarding
Already a household name after her 'rad' skateboarding performance at this year's Olympics, Sky Brown is now one of the most famous skateboarders in the world. This year, Sky was the UK's youngest Olympian and now one of the most memorable after the amazing teenager brought home a bronze medal in the women's park event at the tender age of 13.
Ellie Challis, 17 – Swimming
Amazing Ellie began swimming when she was just eight. She said she was inspired to swim after seeing a dolphin called Winter who had an amputated tail swimming. Having developed meningitis when she was very young, she tragically lost both her arms below the elbow and both legs beneath the knee. Thankfully, Ellie survived and has gone on to make waves as a swimmer. She was the youngest member of the Paralympics GB squad at the Tokyo Games. She returned from this year's Paralympics a champion, having won a silver medal in the women's 50-metre backstroke S3 event.
Jennifer and Jessica Gadirova, 16 – Gymnastics
The Tokyo Olympic Games was a family affair for twins Jennifer and Jessica Gadirova, who were both selected to represent Team GB. Aged 16, the sisters were born in Dublin, Ireland. Both started gymnastics at six years old and are now two of the best gymnasts in Britain.
At this year's Olympics, the twins came away with a bronze medal for their performance in a team with fellow gymnasts Alice Kinsella, and Amelie Morgan. This was made all the more special by the fact that it was the first Olympic team bronze medal for Great Britain for 93 years.
Issy Wong, 19 – Cricket
Teenager Wong is intent on becoming the first woman to register an 80mph fast-ball and is the rising star of England cricket. Wong earned her first professional contract in 2020 and trained with the England team, although she was left out of the squad for the series against the West Indies to give her more time to develop. Her time is now.
Anna Hursey, 14 – Table Tennis
Anna was youngest athlete ever to compete in the Commonwealth Games at senior level – representing Wales at the Gold Coast 2018 when she was just 11. Now former Cardiff schoolgirl Anna has moved to China full-time to work with elite coaches and train with top players. She is already so famous there she has been recognised out shopping.
Alice Capsey, 17 – Cricket
Capsey was not even part of the original Oval Invincibles squad for this year's inaugural Hundred. But she was handed her chance due to a series of withdrawals; Capsey – who turned 17 during the tournament – seized her chance, scoring a half-century on her debut at Lord's, then playing an equally pivotal role on her second visit to the venue as her team sunk the Southern Brave to be crowned champions.
Keely Hodgkinson, 19 – Athletics
After 19-year-old Hodgkinson won European indoor gold in March, she continued her amazing rise culminating in taking 800 metres silver in the Japanese capital, shattering Kelly Holmes' long-held British record in the process. To cap a remarkable year, Hodgkinson went on to claim the 800m Diamond League title.
While we're sure that the British female sporting prodigies we've picked out will go on to have the careers they so richly deserve, for some sporting stars, the dream turned sour in a big way. Find out more herecasino.partycasino.com/en/blog/the-seven-sporting-prodigies-for-whom-it-all-went-wrong/
RECIPE BOX BRAND THRIVE GIVES AWAY FREE ROAST BEEF BOXES TO THOSE ISOLATING OVER CHRISTMAS
All you have to do is slide into Thrive's DMs and provide your positive test result and address to get your hands on a free box
With the new variant set to see cases doubling every two days, Brits up and down the country will be cancelling the festive plans they had been looking forward to as they receive the dreaded positive covid test result.
With the cancelling of plans comes the worry that those isolating might not be able to get their hands on the most important meal of the year: Christmas Dinner.
However, to those isolating, fear not! Thrive – the beef recipe box brand – has announced that it will be sending FREE Roast Beef dinners to those isolating on Christmas Day to their door, so that they too can enjoy a delicious roast, even if it isn't the one we had planned.
Included in the box will be Thrive's best-selling Herbed Roast Topside of Beef with all the Christmas trimmings, sent with a personal note to those isolating and an easy-to-follow recipe card. The joint is topped with fresh parsley, thyme and chives, and served with roast potatoes, Brussels sprouts, parsnips and a delicious bone broth gravy – perfect to satisfy those Christmas Dinner cravings.
The beef will melt in the mouth and will be accompanied by the huge flavour bomb of the fresh herbs and roasted vegetables and divisive sprouts – almost enough to make you forget all about the isolation.
Victoria Howe, founder of Thrive, comments: "It's heart-breaking to see that once again many of our Christmas plans have been ruined by covid, so we wanted to do something to cheer up some of those that are stuck in isolation by giving away free Roast Beef recipe boxes.
"Many will find it hard to get their hands on a turkey at this late stage, and without the freedom to run around the different supermarkets to find one, we thought what better way to spread Christmas cheer to those who need it most by sending them a roast with all the trimmings to enjoy at home."
All the recipe boxes are created with health and planet in mind. The boxes use local, seasonal vegetables, and the beef comes from 100% pasture-fed cows that enjoy fresh pasture every day, come rain or sun. Their meat tastes amazing and is naturally rich in vitamins, minerals, antioxidants and Omega 3.
The packaging is all either compostable or fully-recyclable and Thrive uses nature-first farming methods to help sequester carbon from the environment, so whilst you're tucking into delicious food, you can rest assured that they're the highest quality ingredients that are treading lightly on the planet.
To be in with a chance of getting a free Roast Beef box, Brits must send a screenshot of their NHS test result with the isolation period and their address included to @thriveboxes on Instagram by 4pm on Tuesday 21st December*.
*Limited supply only, first come first served.
REVEALED: BRITS ONLY STICK TO CHRISTMAS TURKEY OUT OF TRADITION
• Brits expected to ditch the home cooked Christmas meal for 2021, with cooking stress voted as the biggest incentive to eat out instead
• One in five (20%) Brits worry about hosting Christmas due to political disagreements
• Steak named by Brits as the top luxury pub food, with one in five saying it's the most challenging to cook 'perfectly'
With the festive season in full swing, the classic turkey Christmas dinner is set to be on its way out, according to the latest data from Pub & Grill, which reveals that over half of Brits (51%) feel obliged to eat turkey due to tradition.
If freed from this obligation, 65% of Brits would ditch turkey as the centrepiece of their Christmas table, with pies, burgers and steaks amongst the top alternative choices. More than one in 10 (12%) would even opt for a curry for their Christmas meal instead of turkey, if given the choice.
A freshly grilled steak, in particular, is the preferred dish of choice for as many as 46% of Brits, who claim it's the single most luxurious meal around. Even though it's the top choice for nearly half of us, one in five say it's also the most difficult to cook 'perfectly'.
According to the data, Brits are considering ditching a home cooked Christmas meal, with over half (53%) naming the stress of managing cooking times as the single biggest reason to give it a miss, followed closely by the post-dinner clean-up (50%), the pressure of making a mistake (31%) and cost of purchasing ingredients (28%) as other key factors.
As well as the culinary challenges faced by hosts, over one in five (27%) said that the pressure of entertaining would be the main reason behind them not wanting to have the festive feast at home, highlighting a lack of engagement (39%) and political disagreements (20%) as potential worries.
What's more, when it comes to difficult dinner guests, Aunts and Uncles have been named as the least favourable relative to sit next to during a Christmas meal, with respondents claiming they had tendencies to ask annoying questions (44%), not provide engaging conversation (39%), and are generally uninteresting (35%).
On the other hand, when it comes to picking their favourite Christmas dinner companion, a third of Brits (29%) claim they'd most like to sit next their children, with over half (53%) saying kids are the most likely family member to make them laugh.
Carrie Nelmes, marketing manager at Pub & Grill said: "It's clear that hosting a traditional Christmas dinner in your home can be challenging for all sorts of reasons. Given the year we've all had, it's no surprise that Brits are in search of a fresh, tasty and stress-free meal for Christmas 2021, and we deserve it.
"If you're craving a break from tradition and want to enjoy Christmas without the prep or clean-up afterwards, Pub & Grill has a wide selection of meat and vegetarian dishes, including our freshy grilled specialities, ideal for a festive celebration."
SUPER SATURDAY: LAST MINUTE CHRISTMAS SHOPPING TIPS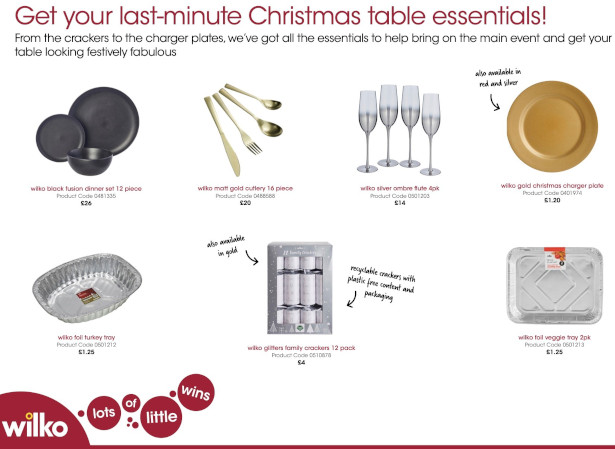 With only a week to go, here is a handy guide to help you with your last minute preparations
Super Saturday is the last Saturday before Christmas and the final opportunity for millions of Brits to do their festive shopping. This year it falls on December 18th, which is tomorrow, so if you haven't already bought your presents, then you need to start now.
Leaving your gift-getting until a week before the big day is risky, but it is still possible to bag a bargain if you know where to look. Luckily for you, experts at money.co.uk have put together a handy guide with all the need-to-know information.
James Andrews, senior personal finance editor at money.co.uk, said: "First you need to make a plan. With such a short amount of time between now and Christmas Day, you don't have the luxury of wandering the aisles browsing for a gift, hoping to spot something that will just be perfect. So make a list of all the people you still need to buy for and what you can afford to spend on them.
"The good news is that while Black Friday is the highest-profile of the winter sales, it's not the only one – several retailers run major discounts to shift their unsold stock right before Christmas. So it's still possible to get a good deal in the days leading up to December 25th.
"Some shops even run one-day sales on Super Saturday itself to try and make the most of the booming Christmas market, meaning you could end up with an even better deal than you would have got in November. If you wait even longer until just a few days before Christmas Day, you could still end up with a great deal, but risk running out of time and being left empty handed.
"Switching your mobile provider, bank account or credit card could also see you pick up a free or cheap present as a bonus, with brands offering gift cards, discount codes or cashback as incentives to switch. Just make sure you act quickly to get the rewards through in time.
"Sadly, you also have to be on the watch for shops taking advantage of the last minute buying frenzy by hiking prices. No matter how rushed you are, it's a good idea to use a price tracking site like PriceRunner to compare costs across different chains. Tools like this can help you spot price hikes and stop you paying over the odds.
"It's also wise to take the opportunity to spend any unused gift cards you have lying around the house. Shops make millions from people buying gift cards as presents that are never used, thanks to the expiry dates on them. Make sure you redeem yours before they expire so you don't lose out.
"You can also look for discount codes to bring the cost of your Christmas shopping down. Some major retailers offer 5-15% off your first purchase if you sign up to their newsletter, for example. You can use this discount to purchase what you need before unsubscribing.
"Meanwhile, reward schemes for retailers – such as the Advantage Card at Boots or the Beauty Card at Superdrug – offer points that you can use in store. If you've been scanning and collecting all year, you might be pleasantly surprised by how much you can pick up without troubling your bank account.
"When it comes to what you use to buy presents, purchases made on credit cards give you extra protection. If there's a breakdown in the supply chain and you're not able to get a refund, you can claim the full cost of your items back from your credit card company under Section 75, as long the purchase value is between £100 and £30,000.
"Just make sure you pay off the cost inside the interest-free period if possible, to avoid having interest added on top of the cost of the presents themselves.
"You can use money.co.uk's credit card comparison tool to compare deals from all the top providers by visiting: https://www.money.co.uk/credit-cards.htm."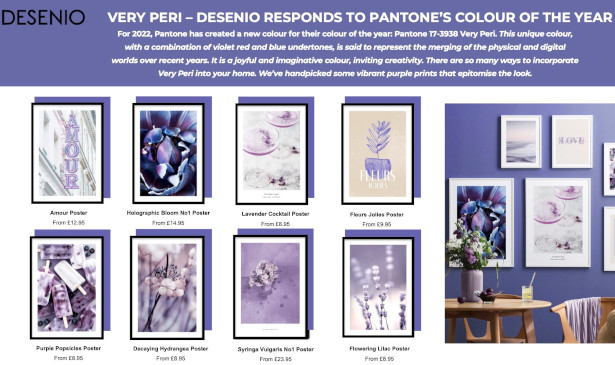 GIVE TOYS A NEW HOME THIS CHRISTMAS
Here's how you can donate unwanted toys at your local Hungry Horse this Christmas
• A third of kids get bored of presents in under ten minutes on Christmas Day
• 40% of parents throw out unwanted toys and a quarter say they've chucked out a toy that's still in the packaging
• New UK wide donation scheme launched at Hungry Horse pubs to repurpose unwanted toys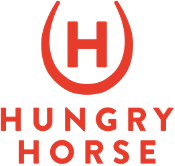 Pub chain Hungry Horse has today announced a new Boxing Day toy donation scheme, designed to help parents declutter their homes and spread festive cheer, while supporting families who can put their preloved toys to good use during the festive season.
According to the latest research, almost a third (27%) of UK kids get bored of their new presents in under ten minutes on Christmas day, putting pressure on parents to buy more and more toys to keep them entertained.
Getting rid of the unwanted or unused toys can be a massive challenge for Brits, with a whopping 40% of parents simply throwing them away when they're no longer wanted to save themselves the hassle. What's more, a quarter of Mums and Dads (25%) say they've gone so far as to throw new toys away while they're still in the packaging.
This year, parents are also under pressure to find the latest make and model of each gift, with half (50%) of us saying newness is important at Christmas. Considering how financially difficult the previous year has been for many, this is an added layer of pressure for parents during the festive period.
To combat this issue, and to help spread the Christmas cheer in true Hungry Horse style, the newly launched 'Toy Boxing Day' will be available in each of the 255 Hungry Horse pubs across the UK.
To take part, all parents have to do is head into their local Hungry Horse with a box of unwanted Christmas presents and place them in the donation area signposted in pub. Once Boxing Day is over, all toys will be donated to a local charity nominated by each individual pub team.
Across the UK, there's a clear regional divide in terms of Christmas gift trends. For instance, 89% of parents in the North East of England say they regularly donate unwanted toys to charity, making them the most generous region in the UK, followed by Wales (83%), and Scotland (78%).
Further south however, habits are different. Parents in the South East are the most likely in the country (53%) to throw away unwanted toys, followed closely by those in the Greater London area (50%).
Rob Calderbank, Business Unit Director for Hungry Horse, said: "Our new Toy Boxing Day scheme is about helping those that have struggled over the past twelve months, so donations from each pub will be sent to a mixture of charities, shelters and local organisations nominated by each pub team.
"At Hungry Horse, we are big on generosity and whatever it is you're able to donate on Toy Boxing Day, you can guarantee it's going to go to someone who really needs it in your local area."
If you're thinking of having the big toy clear out and need a solution of what to do with your unwanted toys, head to your local Hungry Horse this Boxing Day.
To find your nearest Hungry Horse, visit: https://www.hungryhorse.co.uk/find-us/
Monday, 12/20/21 The Heart Monument Will Be On View at Hunter's Point South Park, Exhibited Through NYC Parks' Art in the Parks Program
Sergio Furnari's Heart Monument has found a temporary home in Long Island City. The Heart Monument that pays tribute to Health Care Heroes and as a Covid Memorial will first go on a Mini "Love" Tour of NYC to remind New Yorkers and the world to focus on love.
The astonishingly oversized red stainless steel heart created by world-renowned Italian sculptor Sergio Furnari was last seen on the southeast corner of Central Park in late October.
Thanks to help of NYC Parks, this universal symbol of love will be on view in Hunter's Point South Park, Long Island City, NY starting Monday, December 20, 2021 through February 2022 with a panoramic view of the city along the East River. Every citizen of the world is invited to become a part of this artwork.
This Sergio Furnari masterpiece reminds us of what Covid has inscribed in our hearts: the love for those we lost, the gratitude for those who aided us in our darkest hours, and the comfort of a bond forged with our neighbors as we came together to face a once in a lifetime challenge.
With the help and support of humanitarian mixed media artist Annalisa Iadicicco, founder of The Blue Bus Project, the Heart Monument will tour different locations across New York City and will make several stops throughout the city to spread a message of love this holiday season.
Since 2016, The Blue Bus Project, a nonprofit arts organization that operates out of a refurbished school bus, has brought arts based programs to underserved communities throughout the city. At the height of the 2020 pandemic, Annalisa Iadicicco drove the blue bus throughout the city bringing food and messages of hope to residents in many NY neighborhoods. Sergio and Annalisa believe in the connection between art and well being and the ability of the arts to improve social health.
The Blue Bus Project will continue the message of the Heart Monument by offering programs on arts and healing in 2022.
The Blue Bus Project and The Heart Monument will started its mini tour on Thursday, December 16, 2021 throughout the streets of NYC before arriving at it's new home in Long Island City
The Heart Monument will be installed in Hunter's Point South Park on Monday, December 20th, 2021
PIGS IN BLAN-KENT
ICONIC CHRISTMAS TREAT IS BIG IN KENT BUT ROAST POTATOES ARE THE NATION'S FAVOURITE FESTIVE FOOD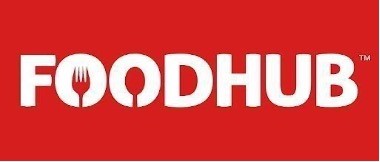 • PEOPLE IN KENT EAT THE MOST PIGS IN BLANKETS IN THE UK AT CHRISTMAS
• ROAST POTATOES MOST POPULAR ITEM ON BRITISH CHRISTMAS DINNER PLATE
• GEORDIES & SCOTS MOST LIKELY TO DITCH TURKEY AND EAT BEEF FOR CHRISTMAS DINNER
• THE WELSH ARE MOST LIKELY TO HAVE A VEGAN CHRISTMAS DINNER
• SPENDING TIME WITH LOVED ONES VOTED THE UK'S FAVOURITE THING ABOUT CHRISTMAS
The roast potato is the UK's favourite element of a 'traditional' Christmas dinner, according to new national research.
The study, carried out by Foodhub, one of the UK's leading food order apps, revealed that roast potatoes are the UK's favourite part of Christmas dinner, racking up a whopping 57% of the vote.
But, if you live in Kent, it is likely that you'll eat far more pigs in blankets over the Christmas period than anything else – on average more than 20 will be consumed during the Christmas period from Christmas Day to New Year's Eve.
It is the opposite story in East Anglia where people eat the least pigs in blankets during a typical Christmas break. In fact, a quarter of people in the area, including the 'turkey capital' of Norwich, don't eat a single pig in blanket over the festive season.
Pigs in blankets might be big in Kent but they only managed third most popular item on the Christmas dinner plate after roast potatoes and turkey.
Turkey is without a doubt the UK's number one Christmas meat, but there are increasingly more options out there. The Scots and those living in the North East are the most likely to eat Beef for Christmas Dinner – almost a third opting for a beefier Christmas dinner in the two locations.
Almost a third (31%) of those in Northern Ireland enjoy gammon or ham as the main meat on their Christmas dinner plate. Elsewhere, 12% of Londoners delight in duck for their Christmas roast.
And, hard as it might be to comprehend, stuffing is the fourth most popular item (25%) of the festive feast, topping Gravy and Yorkshire pudding, which polled as joint fifth most popular elements of a Christmas dinner (21%).
There are many who don't eat meat at all on Christmas Day, of course. And if you live in Wales you are among the most likely in the UK to be eating a vegan Christmas dinner this December 25th – 15% of Welsh people will be going vegan on Christmas Day in 2021.
You are most likely to find stuffing on your Christmas dinner plate in the South West of England (31%) than anywhere else in the UK this year. But, surprising as it may be, for many Brits Christmas Dinner is the worst, however it is served – 5% of the nation confesses it hates the traditional annual feast and refuses to eat it.
One of the most crucial Christmas Day decisions is, of course, which beverage to pair with your festive dinner, and the UK has voted white wine (23%) as their favourite, narrowly beating away competition from red wine (21%), which was the tipple of choice in London, Scotland and the North West and Prosecco/Cava/Champagne (21%) – which was chosen as the North East, West Midlands and South East's favoured way to toast the celebrations.
As we all know, Christmas is the most wonderful time of the year, and the majority of Brits believe it is spending time with family and friends (37%) which makes it that way.
Ardian Mula, Foodhub spokesperson, said: "Christmas is such an amazing time of the year and festive food is such a massive part of that!
"As a locally grown company ourselves, we know the value of community and local traditions, so what we do in the regions for food and drink over Christmas is important to us.
"We all enjoy the amazing food and drink on offer at Christmas and it's so interesting to see the breakdown in how different regions enjoy their Christmas dinner most. There are so many small differences in the regions between what we have, what we accompany it with and how much of it we enjoy when it comes to Christmas dinner."
Eating leftovers is part of the Christmas tradition, and whilst 70% of Brits do say they prefer the main event to leftovers on the following days, almost a third of those in Brighton (32%) prefer Christmas leftovers to the real thing.
While the large majority will be enjoying their Christmas Dinner at home with family and friends, some insist on making a real occasion of it and not cooking at all on Christmas Day. Those in the West Midlands are the most likely to go out to eat on Christmas Day (15%) and Londoners are the most likely to order a takeaway on Christmas Day (5%). If you'd like to do so, head over to Foodhub's website or app and order a festive feast! https://foodhub.co.uk/
UK'S FAVOURITE ITEMS ON A CHRISTMAS DINNER
1. ROAST POTATOES (57%)
2. TURKEY (39%)
3. PIGS IN BLANKETS (35%)
4. STUFFING (25%)
5. GRAVY (21%)
6. YORKSHIRE PUDDING (21%)
7. SPROUTS (18%)
8. PARSNIPS (14%)
9. CRANBERRY SAUCE (8%)
10. CARROTS (5%)
Christmas Wish List Inspiration 2021
PALE FOX PROSECCO
This Christmas, the team behind one of the world's finest sparkling Italian wine brands, Pale Fox Prosecco is delighted to launch three amazing gift options – a limited edition 2020 Vintage Pale Fox Rosé Prosecco, The Pale Fox Christmas Spritz Kit and the Signature Coupe Gift pack.
The Limited Edition 2020 Vintage Pale Fox Rosé Prosecco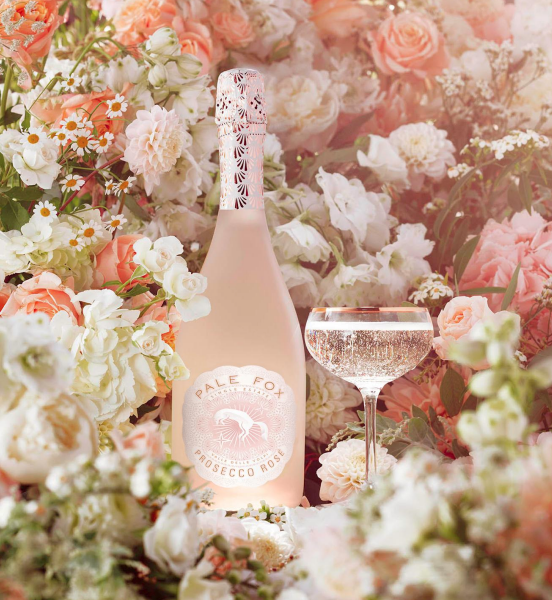 Rosé lovers will be in for a treat this Christmas as Pale Fox has recently announced the launch of its limited-edition 2020 Vintage Pale Fox Rose Prosecco, with just 5000 bottles available to begin with, released in two batches.
This vintage Rosé Prosecco is beautifully blended with white Glera and red Pinot Noir grapes that work harmoniously to create a structured, complex sparkling wine reminiscent of red berries, pomegranate and white flowers.
The grapes are pressed and then left with the skins for only a couple of hours at the most, which results in a much paler colour. This is more reminiscent of a Provencal rose, as opposed to a rose Champagne.
RRP: £29.95
Purchase link: www.palefoxprosecco.com
The Pale Fox Christmas Party Spritz Kit
This unique gift offers individuals the chance to create their own festive spritz cocktails at home. Based on the classic spritz cocktail, the team have replaced Aperol with a craft Italian Amaro and given it a seasonal twist with Cranberry syrup, finished with a dried orange wheel and sparkling water and Pale Fox Superiore.
Each Christmas Party Spritz Kit includes a 75cl bottle of Pale Fox Superiore Prosecco, 120ml Bitter Amaro, 150ml Cranberry Syrup, 330ml CanOwater and 6 Dried Orange Wheels to garnish. The team have devised this neat Spritz Kit to save you the hassle, with everything needed to shake up delicious winter cocktails for you and five of your friends to enjoy at any group celebrations.
RRP: £47.95
Purchase Link: www.palefoxprosecco.com
Pale Fox's Signature Coupe Gift Pack
For those in search of a luxury present this Christmas for that hard-to-gift friend or loved one, look no further than Pale Fox's undeniably elegant Coupe gift Pack. Available to purchase via Pale Fox, each gift pack contains a beautifully wrapped 75cl bottle of Pale Fox Superiore Prosecco alongside two signature gold-rimmed Pale Fox Coupe glasses.
Offering the floral notes and lightness of a premium prosecco with the minerality, structure and flavour of a fine champagne Pale Fox is the perfect crowd-pleaser to serve during the festive party season.
RRP: £47.95
Purchase link: www.palefoxprosecco.com
SPRIGSTER (No and low -alcoholic option)
Ho ho ho…holy moly this tastes good. Bracing itself for its first Christmas, Sprigster, an award-winning non-alcoholic shrub infusion, offers a delicious alternative to a G&T this festive season guaranteed to impress your guests.
The Sprigster Gift Box is the perfect Christmas present – packaged in a beautiful reusable cedar wood box with a 20cl bottle of Sprigster, two cans of Fever-Tree tonic, fruit and herb garnishes, natural drinking straws and a cocktail recipe card – what's not to love!
This is the perfect gift to spice up the holiday. Alternatively, opt for a single 70cl bottle that is available via the online shop or distributors Enotria&Coe and The Sustainable Spirit Company. The delicate design of the bottle reflects the brand's whimsical and offbeat personality and consumers can expect high quality, local spirit with sustainable values. The vegan friendly drinks brand has recently been awarded a star in the Great Taste 2021 Awards.
With a beautiful aesthetic and lovely packaging, Sprigster would be an ideal gift for a treasured family or friend over Christmas not looking for a hangover on boxing day!
RRP: £25.00 – Sprigster Gift Box
RRP: £26.00 – Single 70cl bottle
Purchase link: www.sprigsterdrinks.com/collections/the-sprigster-collection
CLASSIC DELI
Curate the Perfect Christmas Feast with Hampers and Gourmet Boxes from the go-to supplier for chef quality ingredients
Classic Deli has thought of everything with its Christmas Hampers and Christmas Delights ranges which include Michelin-quality products, such as Oscietra Prestige Caviar, Spanish charcuterie from Seville, Côte Blanche Champagne and much more.
Ranging from £115 – £380, each hamper showcases an expertly curated range of some of the most luxurious goods from around the world for a food lovers' favourite season, including a variety of wines, cheeses, cured meats, tinned treats, whiskeys and cakes.
• The Food Lover Christmas Hamper (£115)
• Spanish Delicacy Hamper (£135)
• Premium French Hamper (£160)
• Truffle Lovers Hamper (£180)
• The Classic Caviar Hamper (£180)
• The Traditional Caviar Hamper (£180)
• The Fine Gourmet Christmas Hamper (£190)
• The Luxury Treat Christmas Hamper (£280)
• The Ultimate Celebration Christmas Hamper (£380)
• The Lakes Distillery & Valrhona Chocolate Pairing Box (£55)
• Valrhona Chocolate Premium box (£50)
Purchase link: https://classicdeli.co.uk
BEEBLE
A sustainable drinks brand on a mission to celebrate and support bees
Beeble – a sustainable drinks brand on a mission to celebrate and support bees. Beeble began its journey with one hive in North Wiltshire when co-founder Nicola wanted to make honey from her hives go further. Frustrated at the waste left on the frames when the honey had been spun, she decided to soak the frames in whisky. After a few days, she returned to find that the honey had infused into the whisky, resulting in the first ever batch of Beeble Honey Whisky and the launch of Beeble spirits.
Hand-crafted in the UK, Beeble's range of award-winning honey liqueurs make great stocking fillers and gifts this Christmas. The range includes a Honey Whisky and most recently, Honey Vodka, both made in close collaboration with Strathearn Distillery to create a subtly sweet liquid.
Beeble Honey Whisky
RRP: £31.00
Beeble Honey Vodka
RRP: £31.00
Purchase link: https://beeble.buzz
METAXA 12 STARS
While the Greeks are traditionally known for their tragedies, Athens-based METAXA is most certainly not, guaranteeing a Christmas full of joy with your friends and family. An original spirit for an original gift.
METAXA the one-of-a-kind amber spirit from Greece makes the perfect gift for lovers of dark spirits. METAXA's signature 12 Stars bottle epitomises the silky taste of METAXA bringing a welcome twist to Christmas cocktails this year.
The deliciously festive, Metaxa Blue Blazer cocktail pictured, can be easily made at home with METAXA 12 Stars, Cointreau and Amaretto. A gift for the adventurous, METAXA 12 Stars takes drinkers on a journey from their first sip into festive heaven.
In a year when travel has been tricky, Metaxa offers an escapist taste of Greece. Produced straight from the island of Samos, in Greece, this smooth liqueur contains Muscat wines, aged wine distillates and Mediterranean botanicals offering a unique Christmas gift to toast with.
RRP: £31.85
COINTREAU TROPICOOL LIMITED EDITION BOTTLE
Cointreau's Tropicool Limited Edition Bottle is the perfect Christmas gift to bring back some much-needed brightness into our lives, following the lockdown purgatory of the past 18 months.
Available in the UK, exclusively at Fortnum and Mason, just before Christmas and inspired by the original Margarita cocktail, the design takes the Cointreau bottle on a one-way trip to Mexico where the original Margarita was created in 1948. The perfect Christmas gift for lovers of design, taste and originality, the bottle features a striking design that blends the essence of the Acapulco lifestyle with Cointreau flavours.
cocktail. A beautiful addition to any drinks cabinet collection, the Cointreau limited edition bottle is also an essential ingredient for those looking to whip up festive Margaritas this season.
RRP: £29.95
Purchase: www.fortnumandmason.com
THE BOTANIST GIN
The Botanist Gin's Tin Herb Planter Gift Set
A Perfect gift for Green-fingered gin lovers, The Botanist Gin's herb planter gift set
is also available at Waitrose
Alongside the tin planter, the gift set also includes a bottle of The Botanist hand-crafted gin. Produced on the Island of Islay, The Botanist is made with 22 hand-foraged, local herbs and flowers delicately and slowly distilled with nine classic gin botanicals. This highly complex gin, with floral, citrus and menthol notes can be enjoyed neat, in a G&T garnished with seasonal botanicals and garnishes, or in a cocktail.
The stylish tin, which doubles up as innovative and sustainable packaging, can be retained and used as a planter to grow an array of herbs – perfect as a garnish for cocktails or to enhance the flavours of the gin. The set also includes a pack of rosemary seeds to inspire your green fingers, ready to create your very own kitchen herb garden.
RRP: £45
Purchase link: www.thebotanist.com/shop/the-botanist-70cl-planter-gift-pack/
The Botanist Gin's festive gift-wrapped bottle
Gift a taste of Islay this Christmas with The Botanist Gin's festive gift-wrapped bottle. Prepare to be immersed in the wild, foraged and the botanical world of The Botanist Gin this Christmas. Offering luxury gifts to treat yourself and loved ones, gin and plant lovers alike can celebrate the festive season in style, toasting with a classic The Botanist G&T and Christmas Martini.
All wrapped up and ready to gift, The Botanist gin's festive gift-wrapped bottle makes for the perfect treat under the tree this Christmas. Ready wrapped in sustainable and recyclable paper, the design features illustrations of each of The Botanist's 22 hand-foraged local herbs and flowers.
The Gift Wrapped Botanist Gin is an artisanal hand-crafted and distilled dry gin made at Bruichladdich distillery on the Scottish island of Islay. A truly unique gin, The Botanist has 22 hand-foraged, local herbs and flowers delicately and slowly distilled with nine classic gin botanicals.
Put a smile on someone's face this Christmas with The Botanist Gin's Christmas gift wrap bottle, the ideal ready wrapped gift to send to any gin lover.
RRP: £35.08
WILKO GIFTS SIX FAMILIES THEIR ENTIRE CHRISTMAS
WILKO ANNOUNCES THE WINNERS OF ITS 'BRING HOME CHRISTMAS' COMPETITION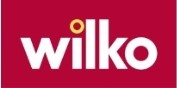 Home and garden retailer, wilko, has announced the winners of its nationwide Bring Home Christmas competition, to mark the lead up to the festive season. The Christmas competition was launched in November, involving a nationwide search for six deserving families and causes that needed some extra special festive cheer this Christmas.
After receiving lots of entries for people up and down the country, six deserving families or individuals that work closely with or benefit from the wilko Together for Families charity partners, were chosen to win their entire Christmas courtesy of wilko.
A tailored prize package worth £3,000 has been gifted to each of the lucky winners, complete with everything from Christmas trees to decorations, presents to pet toys and Christmas day goodies to gift-wrap, along with a selection of delicious Christmas food and drink, alongside additional gift vouchers for any extra treats and presents.
Working closely with its Together for Families charity partners, three of the six winners have been selected by these fantastic causes, including Alzheimer's Society, Save the Children and Teenage Cancer Trust.
The six deserving winners of the wilko Bring Home Christmas competition are:
Lynn Fovargue
41-year-old support worker Lynn from Sunderland was nominated by her caring friends due to the time she dedicated to her family, friends, and her job throughout the pandemic, getting up every morning to travel sometimes two hours to work as a support worker and back again.
Mandy Dodds & Chris Phipps
When Mandy and Chris's daughter Mia fell ill in 2015, it was lifechanging for the family. Both Mandy and Chris set up a charity, The Mia Moos Foundation, to help and support other families who are experiencing similar circumstances.
Kathy Arnold
Kathy Arnold from West Sussex spent time during the first lockdown raising money for Marie Curie outside her local wilko store before sadly being diagnosed with lung cancer just a few months later. Her daughter, Candy, nominated her to show appreciation for her mum and her positive attitude throughout, and to give an amazing surprise that would put a huge smile on her face this Christmas.
Ruth Caddy – Alzheimer's Society
Alzheimer's Society supports those living with dementia – the UK's biggest killer. Ruth was chosen by the charity for her continued dedication to people with dementia in her role as a Dementia Support Worker. Ruth provides support and advice to families while also helping a local dementia support group and singing groups. Ruth very kindly donated some of her prize money to a new day centre for people with dementia in Cardiff.
ACE Dusty Forge Centre – Save the Children
Save the Children works with families in the UK to narrow the gap between children living in poverty and their better off classmates. By focusing on early learning in the home, they help make sure all children can realise their full potential. As a recipient of funding from Save the Children, the ACE Dusty Forge centre was chosen by the charity as the winner of the wilko competition for its commitment to supporting its community. The centre was need of an outdoor festive makeover which the prize has since taken care of.
Cardiff Unit – Teenage Cancer Trust
Teenage Cancer Trust provides specialist nursing care and support for young people with cancer aged 13-24 across the UK, so no young person faces cancer alone. Their services strive to put young people first, allowing them to face any challenges together. The charity selected its Cardiff Unit as the winners of the wilko prize which will be able to go to the young people receiving care at the unit.
Jerome Saint-Marc, CEO at wilko, comments: "We're so excited to be working alongside our Together for Families charity partners, spreading some festive cheer for six deserving people and these incredible causes.
"It fills us with pride knowing that we will be bringing Christmas home for our winners, helping them to tick off every festive job they have as well as delivering a few little surprises. These deserving individuals are the backbone of their communities, and their hard work resonates with the fantastic work done at Alzheimer's Society, Save the Children and Teenage Cancer Trust."
The wilko Bring Christmas Home competition ran from 8th November 2021 until 24th November 2021.
For more information on the wilko Together for Families programme, please visit https://tff.enthuse.com/profile.
FIN-TASTIC FESTIVE BABY BOOM
SEA LIFE HAS ANNOUNCED AN INCREASE IN MARINE BIRTHS THIS CHRISTMAS SEASON

SEA LIFE centres across the UK have announced there has been a dramatic increase in births this winter, as the attraction welcomes baby sharks and rays to its waters.
SEA LIFE Brighton, the world's oldest operating aquarium, has welcomed five California horn sharks into the world, who have just celebrated their six-month birthday.
The pups are thriving and enjoying their time in the aquarium's waters. To celebrate their birth and the festive season, the site has named the five new additions to the attraction after Santa's reindeers – Rudolph, Vixen, Comet, Cupid and Blitzen.
California Horn Sharks at SEA LIFE Brighton and SEA LIFE Hunstanton
Elsewhere, SEA LIFE Hunstanton has also welcomed two california horn sharks. Originally hatching back in September, the four-month-old female pups are now on display at the attraction and are in keeping with the festive spirit as they've been named Dasher and Prancer – due to how quickly they swim around the displays.
And that's not all…as more baby sharks were brought into the SEA LIFE family at SEA LIFE Weymouth. The adorable baby black tip reef sharks were born at SEA LIFE Brighton before being relocated to SEA LIFE Weymouth to enjoy the Tropical Lagoon.
The four adorable snappers – three females and one male – like to feed on sardines and squid. Unlike bamboo sharks, black tip reef sharks have to constantly swim, as they require constant flow and movement over their gills to pump oxygen, unlike other shark species.
Cownose Ray at SEA LIFE Manchester Black Tip Reef Sharks at SEA LIFE Weymouth
North of the border at SEA LIFE Loch Lomond, the team have welcomed three female pyjama sharks to the ever-growing SEA LIFE family tree! The pups have been dubbed the 'three wise women' at the centre and as such have taken on the names Gold, Frankincense and Myrrh.
Pyjama sharks are notable for their thick black stripes which run parallel down their sides – which is where the name comes from. The youngsters are settling into life in Loch Lomond with ease.
As well as the jawsome shark pups, SEA LIFE Manchester has welcomed a female cownose ray to the centre. The newly born ray was born last month and has taken to her new habitat very well.
The cownose ray pup has followed in the festive footprints and has been named Angel, due to her angelic looks and wing-like fins.
Neil Harris, General Manager at SEA LIFE Brighton, said: "We are delighted to welcome all these new residents to our SEA LIFE centres throughout the UK. Our staff work so hard throughout the breeding process to ensure all eggs have the best chance of survival, so it's amazing to see them thriving in their new environments.
"As Christmas is right around the corner, we wanted to name the new additions something festive and we can't wait to introduce our underwater creatures to the guests over the holiday period."
To visit and experience the adorable new sea creatures at SEA LIFE centres across the UK, please visit the SEA LIFE website here: https://www.visitsealife.com/
Let's Stay Healthy! New Delightful Picture Book!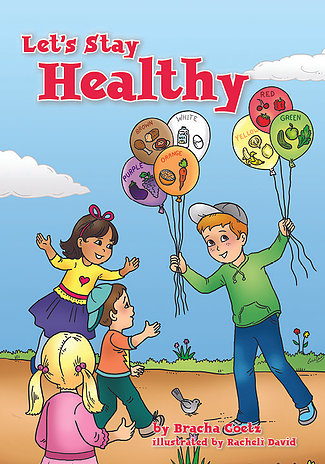 Bestselling author, Bracha Goetz, helps children (and adults 😊) easily make healthy choices about eating less junk food, enjoying more exercise, getting enough sleep – and even good hygiene! With this treasure in your home to read over and over again, children can now clearly and cheerfully understand how – and why – to enjoy healthier habits that strengthen their immune systems!
www.amazon.com/gp/product/1737094002/ref=dbs_a_def_rwt_bibl_vppi_i3

Christmas Traditions
-from our kitchen to yours!
Cooking, Baking & Celebrating
..and wishing you and yours
a very Buon Natale, Merry Christmas!!!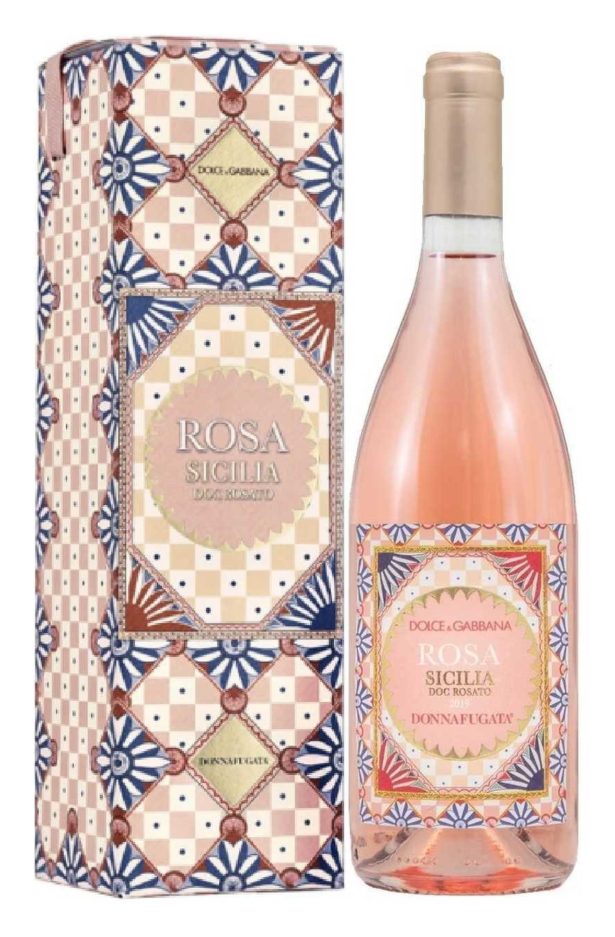 Christmas Traditions
In Italy, every recipe has a story – especially those at Christmas time. In celebrating this magical time of the year, facciamo un giro, let's take a tour, through some of the most magical Christmas places, stories and recipes in Italy.
The Prescepe, Nativity
Let's start with Naples in the neighborhood of San Gregorio di Armeno, where thousands of Neapolitan prescepes, nativity scenes, representing the birth of Jesus can be found. Even though the prescepes are on display all year long, December 8, the the feast day of the Immaculate Conception, marks the first day of the Christmas season. On this day, every Neapolitan family gathers together and participates in decorating their nativity scene. The centuries-old tradition involves setting up the cradle with handmade artisan figurines depicting daily life in Italy. At the center of every prescepe is Mary, Joseph, Jesus and the Magi. There are also shepherds with their farm animals, fishermen, homemakers, bakers, carpenters, shoemakers, tailors, cheese and wine makers, and everyday workers from all walks of life usually placed under the Christmas tree. Decorations are elaborate with fresh branches of holly, pine, sagebrush, and cedar, along with candles and lights. In some villages, there are even live prescepes with outdoor concerts and choirs.
The first Christmas prescepe was brought to Italy by Saint Francis of Assisi, who was inspired by the idea when he traveled to Bethlehem in 1222 and saw a nativity scene. Saint Francis was so impressed with what he saw that he asked permission from Pope Honorius III to recreate a prescepe for the following Christmas. During this time, sacred representations could not be held in church, so the Pope allowed him to celebrate at an outdoor mass. On the night of Christmas Eve in 1223, Saint Francis created a living nativity scene with friars and torches that illuminated the night sky. The nativity scene was set up in a cave filled with straw, a live ox and donkey, but no Holy Family. The first nativity scene with the Holy Family came in 1283 – created by Arnolfo di Cambio who sculpted eight wooden figurines and the Magi. By the 1500s, prescepes had made their way to the Kingdom of Naples with the conception of the figurine, statues, during the reign of Charles III. During this time, Naples embraced the tradition and continues it today.
Biscotti Making
Biscotti making is an ancient tradition that continues in every city and village in Italy, with each region touting that their family recipe is the best – and never sharing it with another. Even though there are 20 regions in Italy with many small villages and towns in between, there is one tiny village that is near and dear to my heart. That village is Prata Sannita, the birthplace of my great grandparents.
Set north of Naples and South of Rome against the Apennine Mountains, Prata Sannita is home to a mere 1,400 inhabitants – with three major churches including the church of Santa Maria delle Grazie, San Pancrazio and the convent of Saint Francesco. In times past, the Cardinals from Rome summered in Prata Sannita and supported the churches. It was and still is a pious place. Throughout time, the local women baked in the churches for the Cardinals and rich noblemen, who in turn offered donations for their baked goods. The women baked endlessly in order to keep the churches solvent.
This tiny town resembling a prescepe, continues the art of biscotti making with delicious Christmas cookies (the word bis in biscotti means twice in Latin – while the word cotti means cooked – hence biscotti, twice baked). The women of the village bake endlessly, then gather together to assemble the platters. It's a tradition that kicks off the holidays and continues every year.
My mom and I continue to make the recipes of my great grandmother, Lucia – baking over fifteen or more types of regional biscotti and we gift them to family, neighbors and friends.
Mercato di Natale
Italy's Christmas Market
From Venice to Tuscany and Rome to Calabria, piazzas turn into outdoor Christmas markets filled with local artisans showcasing their wares – leather goods, jewelry, honey, candles, lace and artwork, and in Calabria panettone made with their iconic red onions!
Ladies and gents meander through chalet-like stalls while warming up with mulled wine and nibbling on roasted chestnuts. Food venders sell their creations from artisan cheese to pannini (warmed sandwiches stuffed with everything from sausage, broccoli and provolone to roasted pork); pizza fritta, fried dough; panettone (sweet Italian Christmas cake scented with citrus); struffoli (flash-fried dough drizzled with honey); zeppole (puffs of sweat dough scented with lemon zest) and nougat – to name a few. Musicians and choirs play festive music while folk dancers entertain guests and tree lights twinkle in the midnight air.
The first Christmas market started in Viena in Medieval times, and its popularity spread throughout all of Europe. Today, Venice and Florence are known for the most beautiful Christmas markets filling piazzas with artisan stalls brimming with beautiful handmade crafts, food and wine.
Christmas Recipe, Le Pizzelle
Le pizzelle, thin Italian pancakes, are a delicate and delicious creation that my mom and I make at Christmastime. In the old days, a cast iron mold was held over an open fire until hot. Then, the light and creamy batter was poured into the griddle pan and cooked over the fire. Today, electric pizzelle machines make the process easy and fast. Although this recipe requires a pizzelle maker, the machine is definitely worth the investment. You can scent the batter with anise, lemon or vanilla and get creative by dipping half in melted chocolate or rolling them into a cannoli shape and filling them with whipped ricotta. I prefer to keep it simple and garnish with a dusting of confectioner's sugar for a festive Christmas look.
Ingredients
3 eggs
1/4 cup of sugar
2 teaspoons of baking powder
2 teaspoons of vanilla or anise or lemon
1 stick of butter, melted
1 3/4 cup of all purpose flour
Method
Melt the butter and set aside. Beat the eggs and sugar until light yellow – 2 to 3 minutes. Add melted butter and vanilla, anise or lemon. Beat until blended. Sift together 1 cup of the flour and the baking powder. Combine wet ingredients. Fold together until blended, add the remaining flour and fold again until well incorporated. Heat the pizzelle iron, then place one tablespoon of batter in the center of the pattern, and bake until golden brown (the machine will tell you when to open it). Remove and cool on a rack. Repeat with remaining batter. Dust with confectioner's sugar.
Makes approximately 15 cookies.
Celebrate The Holidays In Rose!
In Sicily, everyone is celebrating the season with the new Rosa Sicilia, a limited-edition rose by the great wine maker Donnafugata.
The wine's pink gift box is the cooperation between the unprecedented winemaker Donnafugata and the Italian luxury fashion house Dolce & Gabbana. Rosa Sicilia has been named "The ambassador of the two Made in Italy companies."
Pale pink in color, Rosa Sicilia offers a bouquet of soft Sicilian jasmine and rose petals, delicate fruity notes of currant and bergamot with a hint of minerals. The wine pairs perfectly with smoked salmon, sea bass, shrimp and grilled vegetables, as well as roasted chicken and pork, and vitello piccata, veal with capers and lemon, and Sicilian cannoli.
This Sicilian DOC wine is made with a gentle blend of Nerello Mascalese, a dark-skinned grape variety that grows on the volcanic slopes of Mount Etna and Nocera, an ancient grape dating back to the Romans and Pliny the Elder in the second century BC. The Nocera variety grows predominately in Eastern Sicily, the North side of Etna and at the Contessa Entellina Estate. Salute!
Buon Natale, Merry Christmas!!!
Cooking Vacations
Celebrating the Food, Art & Music of Italy
Tele: 617.247.4112 – Boston, USA
Email: Lauren@Cooking-Vacations.com
www.Cooking-Vacations.com

SEASONAL SWITCH UP; GET COSY AND ORGANISED FOR CHRISTMAS
PREPARE YOUR KITCHEN SPACE FOR THE FESTIVE SEASON
The days leading up to Christmas can be the busiest few days of the year, whether it's preparing the food, cleaning the house, or wrapping last-minute presents, there's always something that needs doing. Preparing your home for all the Christmas craziness is key in the run up to the big day, but it's often not easy.
From making the most of your storage solutions to creating DIY decorations, kitchen design experts at Magnet are on hand to help ensure your Christmas is well organised and enjoyable this year.
Organise cupboards
Dedicate some time to give your cupboards a good sort out and switch up your items. It's time to get those gravy boats, cake knives and any other seasonal items out of storage and back into the kitchen. Organising your condiments, moving the most used items to the front, is a great idea to make for stress-free cooking on the day.
Also, make sure you don't forget about the fridge! Adding tiered storage to your fridge can help create an organised space and offers additional levels so all the delicious food can be stored safely and in order.
Consider Magnet's 500mm Larder Blumotion to make the most of your cupboard space.
DIY decorations
DIY decorations are not only cost-effective, but they also give your home a unique feel and add a personal touch that you won't see elsewhere. For that perfect DIY decoration, all you need to do is make use of the unused items you can find lying round the house.
Nothing says Christmas like a bit of sparkle; add any extra fairy lights or baubles to a mason jar or vase for the ultimate Christmas centre piece for your dinner table. Use the candles you already have and group them together with some holly, garlands or pinecones for the perfect festive candle display. Don't have time to pop to the shops? Go foraging in your garden or local woodland for a true, rustic look.
Big clean
Whilst keeping everything clean is always important, it suddenly feels so much more essential when you know you're going to be entertaining guests. Avoid spending Christmas Eve with the hoover in hand by getting ahead and doing a deep clean of the house in the run up to the festive period.
From baking delicious festive treats to roasting the all-important turkey, your cooking appliances will get their fair share of use in the few days before Christmas and on the big day itself. Make sure all your cooking devices are squeaky clean and ready ahead of Christmas Day to ensure the cooking process runs as smoothly as possible.
Chill your fizz
Making sure your favourite festive tipples are chilled and ready for guests to enjoy is an essential part of Christmas morning. If you're lucky enough to have one, put your wine cooler to good use to both keep your beverages chilled, and save space in your fridge which will be laden with meats, cheeses, and veg.
Another bonus to a wine cooler is that guests can easily help themselves so you can take a well-deserved break from hosting and enjoy the day.
Magnet's Under Counter Single Wine Cooler will keep beverages chilled to perfection.
Christmas Eve baking
We all love to get into the Christmas spirit by baking our favourite sweet treats to share with friends and family. Home baking is a lovely activity to both get the children involved in the kitchen and keep them entertained whilst also ticking Christmas dessert off your shopping list. Providing there are some left by Christmas Day that is!
The inviting scent of sugary goods filling your home also creates a comforting environment for your family and guests to enjoy.
Whether you need festive design inspiration or just need a second opinion on how to make use of storage hacks when designing your space, Magnet's design expertise and smart innovations can help to curate a satisfyingly stylish, organised space.
For more information visit www.magnet.co.uk
Give the sparkling gift of Christmas at Wollaton …
Treat someone this season with an unforgettable experience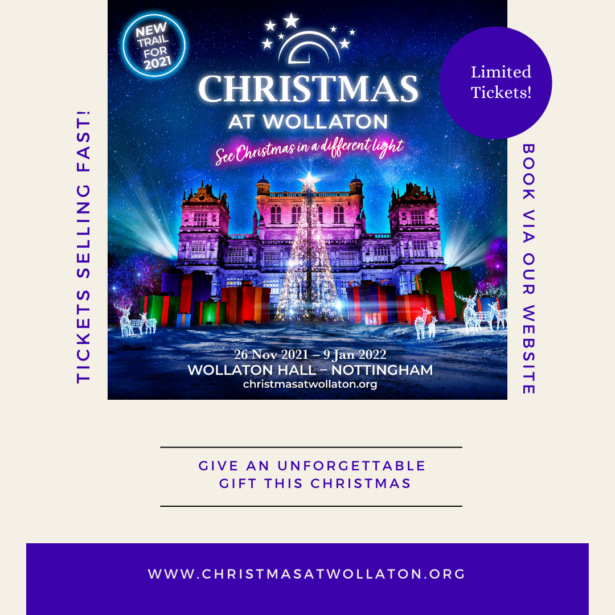 This festive season why not chose an enchanting and unique gift experience that the recipient will treasure, with tickets to Nottingham's only lights installation, Christmas at Wollaton.
Last year, Nottingham's Wollaton Hall & Deer Park was transformed into Christmas at Wollaton Hall, a sell out event that captured the hearts of thousands.
As twilight descends Wollaton Hall (located just three miles from the city centre) will again transform into an enchanting world of stunning lights with atmospheric music. The formal gardens around Wollaton Hall will become a magical wonderland to captivate visitors of all ages, with awe inspiring illuminations providing a stunning multi-sensory experience.
Christmas at Wollaton opened on Friday 26th November 2021 and runs until 3rd January 2022. Bigger, brighter and the most beautiful lights again will shine brightly over the grounds of the hall and formal gardens.
Adult off peak tickets start at £19.80 including booking fee and make a perfect gift experience for friends and families, creating memories that will last a lifetime.
A new Twilight Viewing Package, which starts at 4pm and will run every day from Friday 3rd December to Saturday 1st January would make the perfect Christmas treat.
With a limited capacity visitor will be able to view the illuminations at your leisure at the magic hour. This package includes entry ticket, car parking and a drinks voucher, redeemable against mulled wine or hot or cold beverages.
For anyone wishing to travel further afield as well, the team behind Christmas at Wollaton has also launched a new Christmas at Trentham at Trentham near Stoke on Trent. The estate includes the famous Trentham Gardens which will have an illuminated trail is designed to sprinkle a little Christmas magic, accentuate the flora and fauna, and see the stunning historic landscape in a new light.
Javamelts Flavored Sugar for Baking, Coffee, Tea, and Cocktail Lovers!
Javamelts Flavored Sugar is made from Pure Cane Sugar and Natural Flavors. It's vegan, non-gmo, gluten free, shelf stable for 2 years, Kosher and comes in 4 delicious gourmet flavors: Hazelnut, Mocha, French Vanilla and Caramel. By simply swapping out regular sugar for Javamelts Flavored Sugar you quickly and easily elevate and enhance any food or beverage. For recipe ideas and more please visit us at www.javamelts.com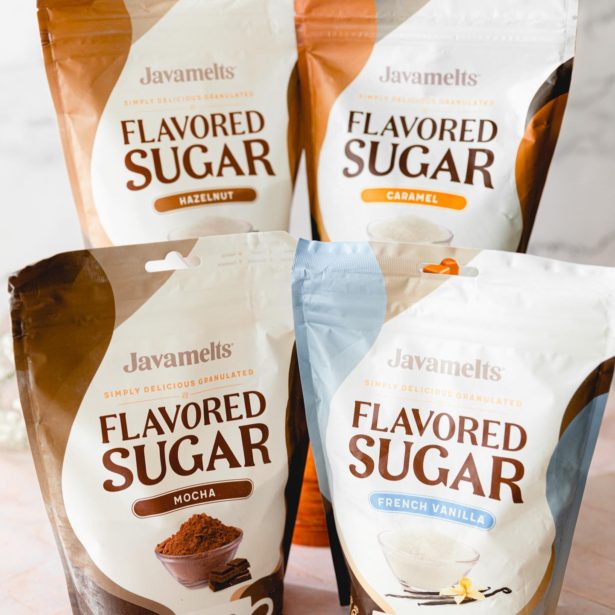 The creator, Carolyn Barbarite, is a 4 time National Best Product Award Winner and has been featured on QVC, Entrepreneur, America's Big Deal – Season 1, Episode 4 and also on Made In America Podcast. Links to all are below:
JAVAMELTS FLAVORED SUGAR VARIETY 4 PACK – America's Big Deal (shopamericasbigdeal.com)
https://lnkd.in/dY6TH36w
www.javamelts.com
www.amazon.com/javamelts
English Wines Sparkle As Vivino Announces New Awards Representing Candid Reviews by Its Community of 54 Million Wine Drinkers

Vivino's 2021 Community Awards elevate consumers to tell-it-like-it-is critics, revealing the best wines of the year, and showcasing there is no "right" way to talk about wine
LONDON, UNITED KINGDOM (16 November, 2021) – 54 million opinionated wine drinkers can't be wrong, right? The Vivino community has spoken, revealing the UK's and the world's best wines of 2021. Championing approachability over elitism, the Vivino Community Awards, launched today, are the largest industry awards wholly decided by consumers, not critics.
Celebrating incredible wine producers from every corner of the globe and drawing on hundreds of millions of unbiased, tell-it-like-it-is reviews and ratings, these aren't your typical wine awards, with winning wines selected by the collective voice of the people who drink and love them. This approach departs from typical award programs and conversations around wine that a limited group of elite stakeholders has historically driven.
"The Vivino Community Awards are chosen by the world's most honest wine critics, our wine-drinking community, whose collective opinion, we believe, is more valuable than that of any one expert." Vivino founder Heini Zachariassen said. "These awards demonstrate that participation in the world of wine shouldn't be limited to any one group of people. There's a passionate and diverse community of wine lovers on Vivino eager to share their opinions and to find great wines to drink."
Vivino's community of over 54 million users composed this year's list, by way of their ratings and reviews over a consecutive 12 months. The list includes the UK's favourite red, white and rosé under £20 and sparkling wines under £30, including the top 10 overall at three different price bands (under £10, under £20, over £20). The global awards highlight the very best 100 overall wines in the world, plus the world's favourite 100 red, white, rosé and sparkling wines. The full list of award-winning wines can be seen at www.vivino.com/awardsUK.
Aidy Smith, Vivino Global Brand Ambassador, commented: "It's fantastic, though not surprising, to see English wines so highly-rated amongst UK wine drinkers. Not only are English sparkling wines heavily represented amongst the winners due to their increasing quality, but we also find an English still white wine amongst the most highly-rated by the Vivino community, too."
"Over the past 18 months we've all found time to focus on what's being produced locally, exploring new and interesting wine styles – especially our own. It's beautiful to see a flourishing British wine scene and I expect this trend to continue to grow and be a mainstay of our winning wines for years to come," Smith continued.
Highlights from this year's list of winners:
• English wines sparkle: English sparkling wines dominate the top 10 sparkling wines under £30, with four represented (from Kent (x2), Dorset and Cornwall), closely followed by France with three Champagnes on the list. However, with a 4.3 Star Vivino Rating, Valdobbiadene Prosecco Superiore is the top sparkling wine under £30.
• The Italian Job: Brits show their love for Italian red wines, with Terre di Faiano Organic Primitivo 2019 taking top spot in the 'under £10' category and Depasso Leggermente Appassito Nero d'Avola 2019 taking top spot in the 'under £20' category overall. In total, there were nine Italian reds across the top 10 lists of all wines 'under £10', 'under £20' and 'over £20', and six in the top 10 red wines under £20 list.
• Red, red wine: Red wine features heavily overall with 18 wines featuring across the top 10 overall lists at 'under £10', 'under £20' and 'over £20' price bands (nine Italian, three French, two Spanish, two Australian, one US and one Argentinian). Red wines also dominate the overall global top 100 list, with 85 represented. There are just eight sparkling, four port, two white, and a solitary dessert wine represented in the global top 100.
• Kiwi Sauvignon Blanc FTW! With three entries, Sauvignon Blancs from Marlborough lead the way in the top 10 white wines under £20 list. However, with a 4.5 Star Vivino Rating, Domaine Tabordet Pouilly-Fumé 2019 takes the top spot. Interestingly, second and third place are taken by Norfolk's Winbirri Vineyards Bacchus 2019 (4.3 Star Vivino Rating) and Greece's Ktima Gerovassiliou Malagousia Single Vineyard 2020 (4.3 Star Vivino Rating), respectively.
• Rosé isn't going anywhere, and we're here for it. We predict our community will be sipping a lot of sparkling rosé this Christmas season and beyond: Rosé continued to trend around the globe and Vivino users explored styles from around the world, from the classic stalwarts in France to fuller-bodied styles from Italy and Spain. Brits have a clear preference for French rosé with eight in the top 10 rosés under £20, seven of which are from Provence. In the Global Top 100, the rosé category drew from 17 different countries of origin (compared to only 8 in the red wine category) from Austria and Argentina to Greece, South Africa, and even Russia! Within the global top 100 sparkling wine category, sparkling rosé had a strong showing with over a dozen wines.
"No one is better suited than Vivino to bring wine drinkers of the world closer to the wines they love," Zachariassen continued. "Not all of these wines and producers will be familiar to everyone, and that's OK. Our hope is that the Vivino Community Awards help you discover your next favorite wine."
About the Vivino Community Awards
The Vivino Community Awards is a wine awards program that showcases the best wines of the past year, as decided by the world's most honest and unbiased wine critics – Vivino's community of more than 50 million worldwide. The Vivino Community Awards were launched in 2021 to celebrate the people and places from every corner of the globe that produce incredible wines and to highlight that there is no "right" way to talk about or judge wine. Vivino believes the opinions of everyone – from the wine curious to the wine enthusiast – are valuable and collectively more trustworthy than the opinions of one or a few expert critics. These awards are one way Vivino strives to challenge the elitism of the wine industry and create a more approachable, inclusive way for people to discuss and share their tastes in wine. To be eligible for the Vivino Community Awards, wines needed to have at least 50 ratings submitted from Vivino's users, over 12 consecutive months. The full list of 2021 award winners can be explored at www.vivino.com/awards.
About Vivino
Vivino empowers people to enjoy wine to the fullest. Wine is about so much more than just a great label; it's about an experience and community and, of course, what's in the bottle. That's where Vivino comes in. As the world's largest online wine marketplace and most downloaded wine app, the Vivino community is made up of millions of wine drinkers from around the world, coming together to make buying the right wine simple, straightforward, and fun. Vivino uses crowd-sourced data to personalize wine recommendations so that every community member feels confident about their wine choices. Created for everyone who likes wine—from the wine curious to the wine enthusiast—the Vivino app is available for free on both Apple and Android devices.
CHRISTMAS FUN AT SKEGNESS PIER
EVERYTHING TO KNOW FOR YOUR FESTIVE VISIT TO THE PIER – INCLUDING OPENING TIMES
Skegness Pier has announced the opening times of each attraction over the Christmas period, and it's fantastic news for fun loving families.
The popular seaside attraction will remain open between Christmas and New Year, apart from the big day (25th), meaning there's plenty of winter fun on offer to keep the children entertained during the Christmas holidays.
From December 23rd all the way to the 3rd of January, the Pier will open at 11am and close at 4pm, giving families a full five hours to enjoy all the exciting activities the Pier has to offer.
During this period, Captain Kids will be open. The large indoor adventure play area is designed with lots of obstacles, slides and ball pools, leading to endless fun for the little ones. Priced at just £2.95 for Under 3s and £4.95 for 3 and above, it's a steal that even the Grinch would be proud of.
The Pier's stunning beachside bar, Playa at the Pier, will also be open throughout the festive period. New to 2021, Playa at the Pier is situated on the pier deck, overlooking the mesmerising east coast. Make sure to celebrate the festivities with a refreshing drink in hand whilst watching the cooling sea waves.
Opening at 12pm until 4pm, Clip n' Climb is another brand-new attraction new to the Pier in 2021. The state-of-the-art climbing centre caters for all the family, with 14 different exhilarating climbing walls and the thrilling 'Leap of Faith' attraction, guests can tackle their fears with family and friends this Christmas!
Paige Harris, Head of Marketing with Mellors Group, said: "Christmas is finally upon us, and we cannot wait to see families enjoying our exciting attractions over the holiday period.
"We love the festive season here at Skegness Pier and we're so happy to announce that we will be remaining open throughout the holidays, other than on Christmas Day."
For further information and to view Skegness Pier opening times, please view the website here: skegnesspier.co.uk
FIR REAL? NEW RESEARCH REVEALS BRITS ARE READY TO SPLURGE DURING FESTIVE SEASON IN PREP FOR THEIR MOST DESIGN-LED CHRISTMAS YET
• The UK set for the biggest Christmas yet with decorations starting as early as October
• Nearly one in five willing to spend more than they ever have this year on festive essentials
• Mulled wines, Christmas cakes, roast dinners – search volumes soar as Brits design their perfect day
We all know how important it is to be prepared and ready, especially during the festive season where laying the perfect dinner table, Christmas shopping, and food arrangements takes over the lives of many for a few weeks. According to a survey by Magnet Kitchen, Brits are apparently more ready than ever to celebrate the big day, with many having reined in last year's festivities.
The leading kitchen retailer commissioned the research to see how Brits are preparing for the big day, and why they are so keen to design their most beautiful Christmas yet. The survey shows 54% of Brits are planning this Christmas to be the biggest yet, with nearly one in five (18%) wanting to make it as memorable as possible by claiming they are ready to spend more money than ever for the big day.
Three quarters of people highlighted that they would be spending Christmas at home, as opposed to going out this year, meaning lots of preparations for curating a beautiful festive space for guests. Almost 1 in 3 people (28%) will be treating their loved ones to a delicious Christmas cake with 64% never having made the delicacy before, proving just how much we want to 'go to town' on Christmas this year.
Search volumes across image-sharing social site, Pinterest, emphasises how excited Brits really are, as searches for Christmas cake recipes soared by +6400% year on year. Similarly, one in four Brits will be brewing a few heart-warming servings of mulled wine for the first time to offset the typical British temperatures in late-December and spread festive joy, with 70% of the population never having made the drink before.
The survey also showed Brits to be in merry spirits as up to 15% highlighted they started decorating their homes as early as October. Many also continue with the homemade, design-led Christmas theme as Pinterest search data highlighted key terms such as "Christmas decoration inspo" and "Christmas wreath ideas" to be up by +19900% and +8800%, respectively, year on year.
With 49% of the population highlighting they had saved money over lockdown in 2020 and early 2021, 59% outlined this year to generally feel like a bigger celebration and spend their extra cash by making the house look good as possible for their visitors during Christmas.
Lizzie Beesley, Head of Design at Magnet, said: "It's no surprise that we're all looking forward to Christmas so much this year but it is intriguing to see just how keen the nation is to make things absolutely perfect, whether that's a curating a beautiful setting or preparing a decadent meal.
"This year, we're thinking about making our own decorations and festive novelties such as the classic Christmas cake. It just shows how eager we are to make 2021 special by adding our own personal touch wherever we can, including food and decorations."
For more inspiration about making your house a home through design, please visit the Magnet website www.magnet.co.uk, where you can find customer feedback, recipes, and tips and tricks to build your dream kitchen.