Ekster® (35% off NOW across range. Ends Dec 27th) www.ekster.com
What people want more than ever is to be able to buy a product, have it arrive on time, and just have it work. No nonsense, no hassle.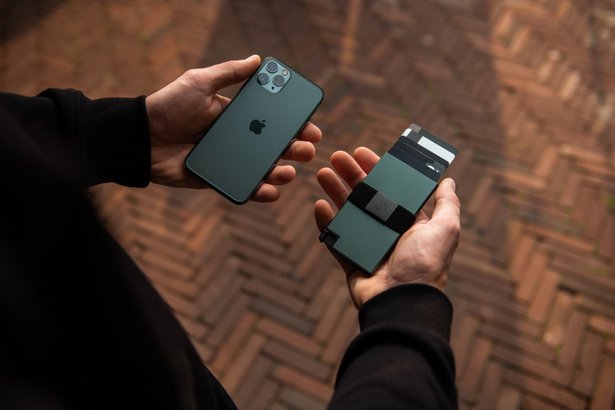 • Have you ever lost your wallet? We have just the item for you!
• The credit card-sized tracker is solar-powered, so don't worry about charging yet another device.
• Our wallets have a signature pop-up card mechanism to ensure easy access to your cards at all times.
• Not a leather fan? Our latest release is often named "The Apple of Wallets", made from space-grade aluminum and built to last you for years!
Ekster® have just kicked-off their Holiday season with up to 35% off all their products. There will never be a better time to step up your wallet game!
The world's largest smart wallet brand, Ekster®, ventures into the world of carry goods with a line of new products designed to make life easier.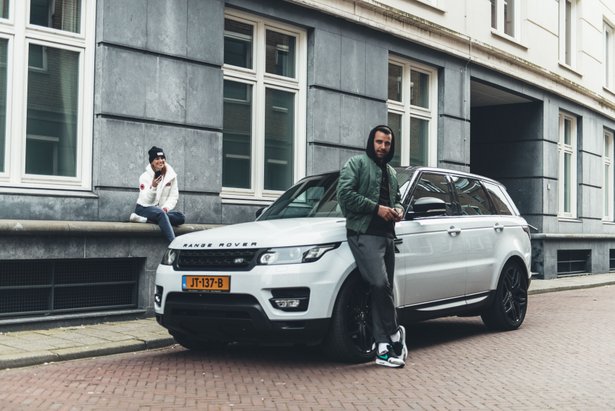 They debuted the world's first voice-activated smart wallet last year,a wallet that offers easy access to cards, RFID-blocking, and Crowd-GPS tracking, all wrapped in environmentally-certified leather. This year, the Dutch brand iskicking things up a notch by executing its philosophy of time-saving design across aholistic range of products made to make everyday life easier.They have also recently taken over their first company, entering the luxury travel market. NewYear, New Lines The Modular Secretary Ekster's first big release of 2020 was the Modular Secretary, a bi-fold wallet with are movable magnetic cardholder. The first of its kind, the Modular Secretary gives users greater flexibility and more options so they cancustomize what they carry, when they need it.The Laptop Sleeve Ekster® is also releasing their innovative new Laptop Sleeve in the coming quarter. Slim, streamlined and smooth: the Ekster® Sleeve slides perfectly into any backpack or briefcase, without adding unnecessary bulk to carry.The Key Holder Due to be released later this year, the Ekster® Key Holder and Tracker are modern answers to help you keep all your keys organized, compact, and easy to access, as wellas easy to find.
Smart Accessories
Ekster® has also developed a line of smart accessories for people on the go, offering smart solutions that fit neatly into their wallets or cases, such as the Tracker Card, Wireless Powerbank, iPhone cases, and more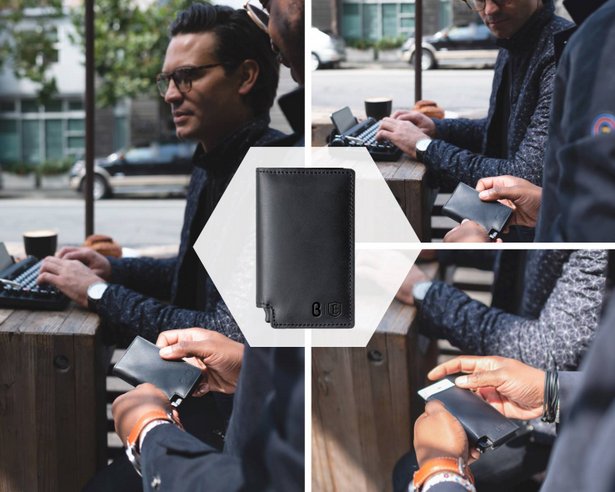 With these new lines, the brand clearly signals a move towards creating solutions for frustrations with how people carry everything, not just their money. It also heralds acoming-of-age for the brand, as it uses its unique design philosophy to develop products which offer the same ease-of-use that consumers have cometo expect from Ekster® products.First Takeover In a move that's sure to breathe life into luxury travel accessories, Ekster® has also recently acquired Travelteq, a Dutch luxury travel brand, with an aim to re-invent carry and make getting around in style even easier for the modern traveler. About EksterEkster® creates time-saving designs for smarter living. With a collection of smart products designed for an efficient and secure everyday carry, they strive to safeguard your daily accessories in the most stylish manner. Since their first Kickstarter campaign three years ago, Ekster has doubled in size every year and become the most-sold smart wallet worldwide. After raising 7000% of their initial goal and hitting the $1M first-year revenue mark, they have since grown to become the biggest smart wallet manufacturer in the world. Their products are available in over 50 stores worldwide, including Macy's Herald Square, Selfridges and Dubai Mall.
To learn more, please visit www.ekster.com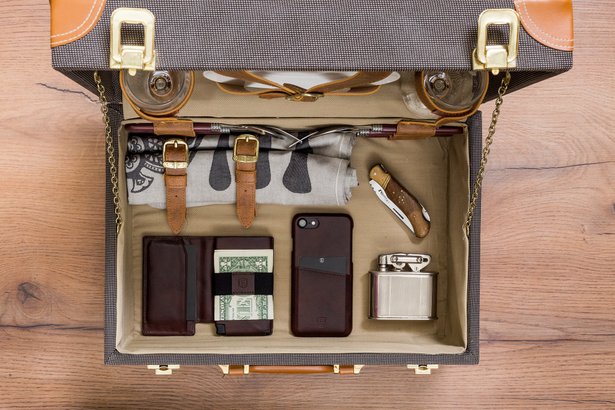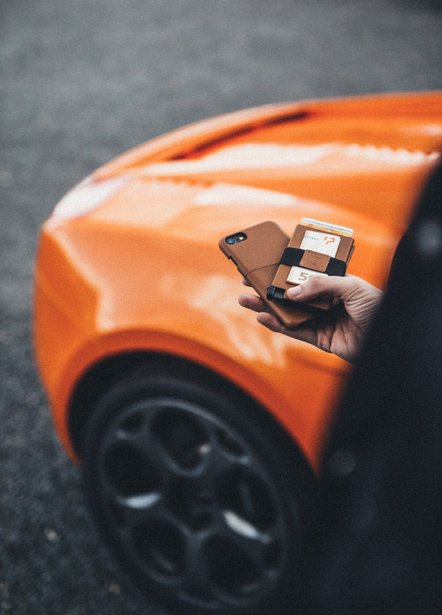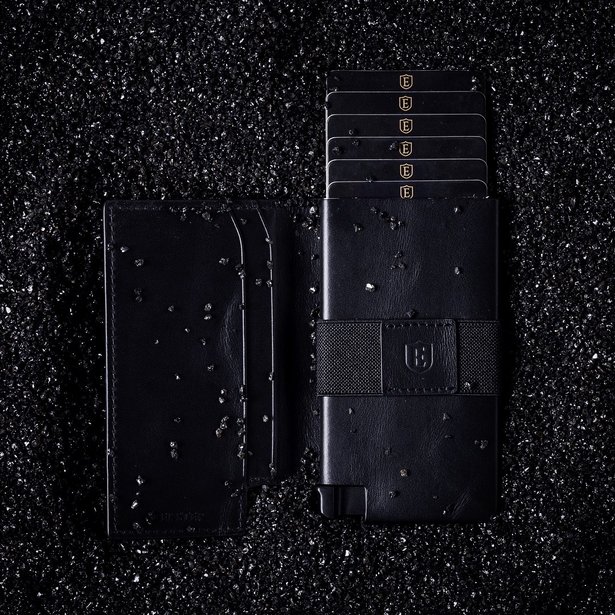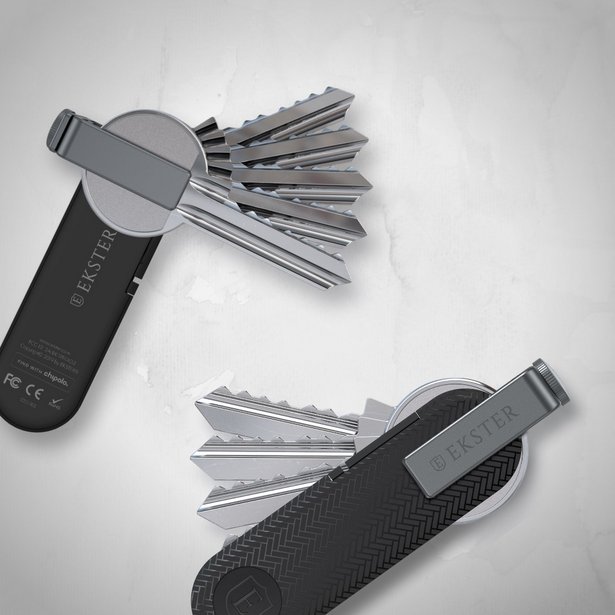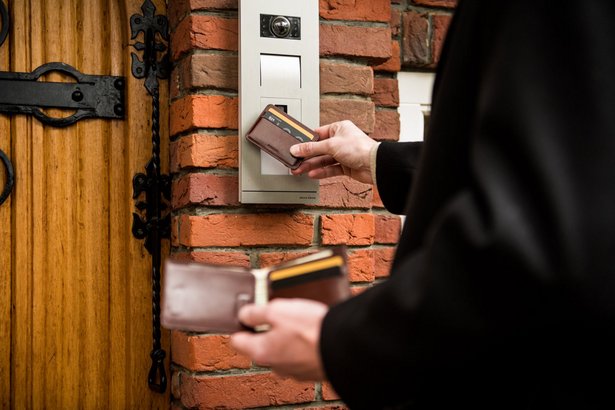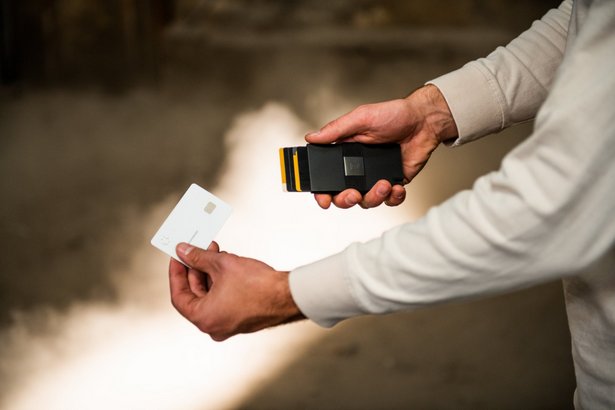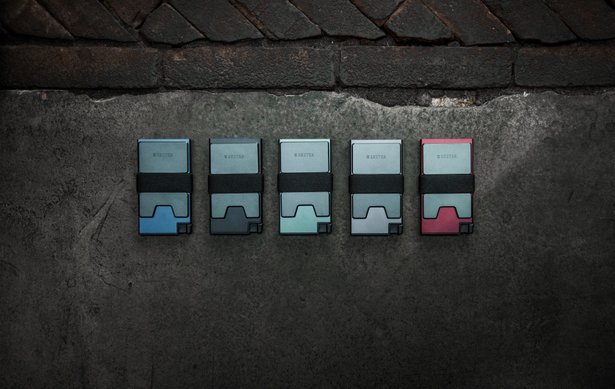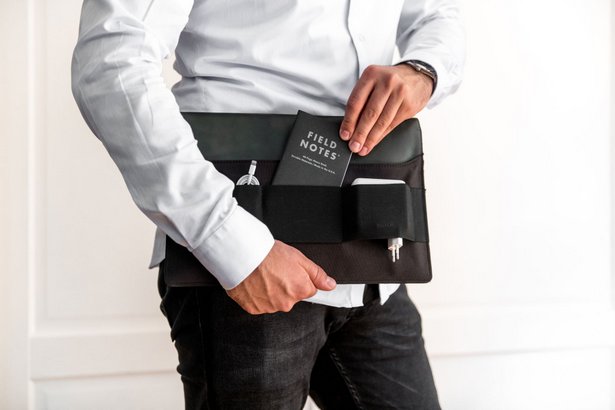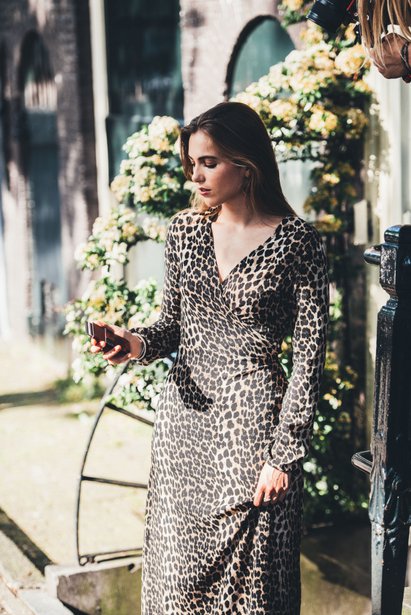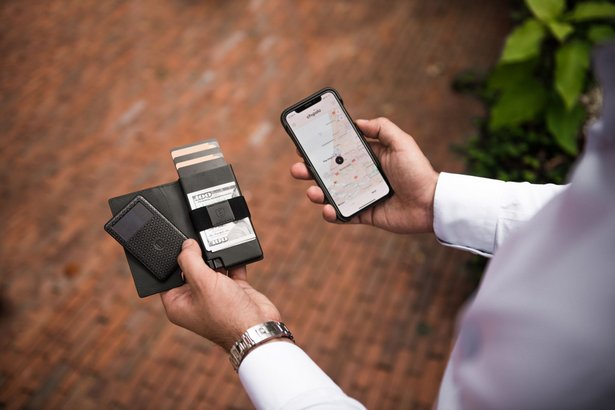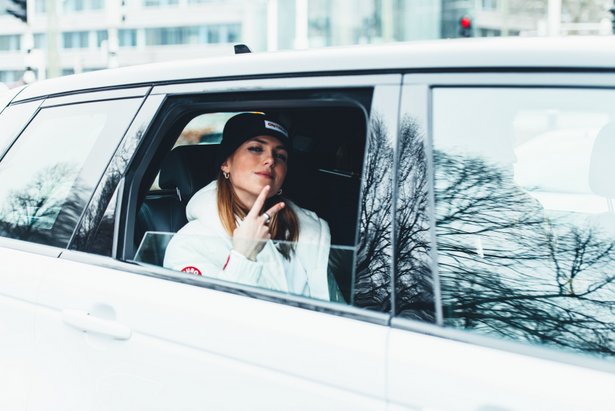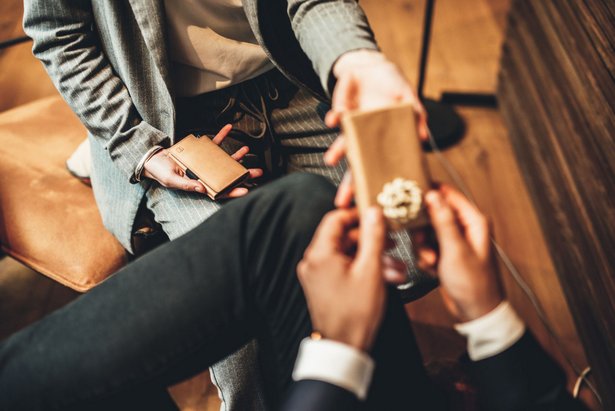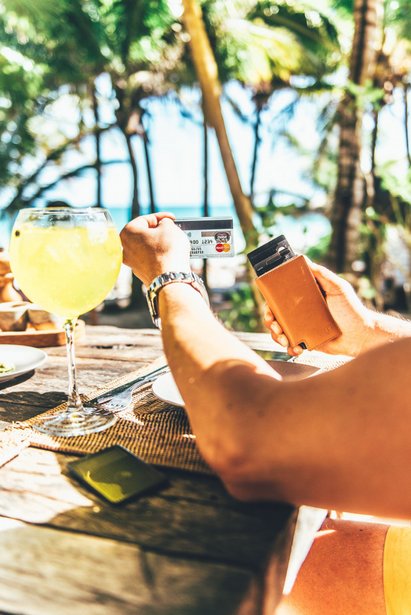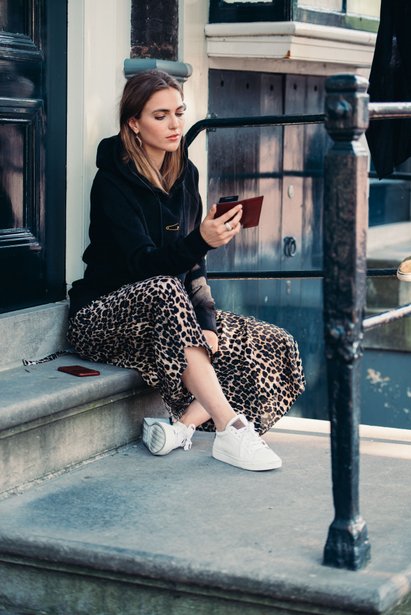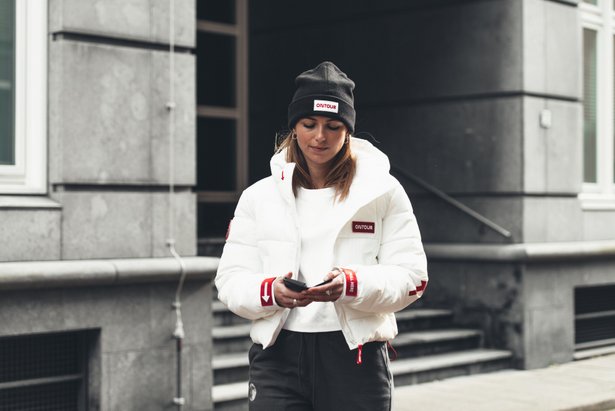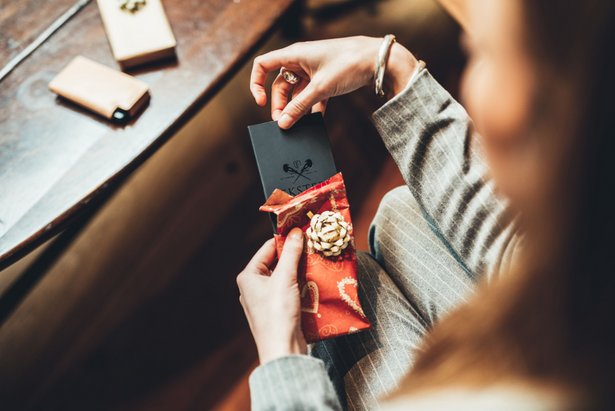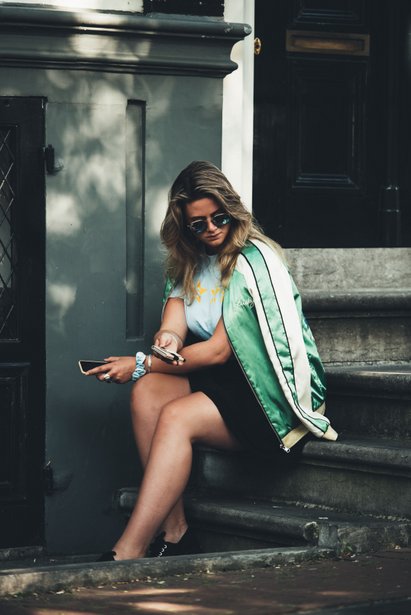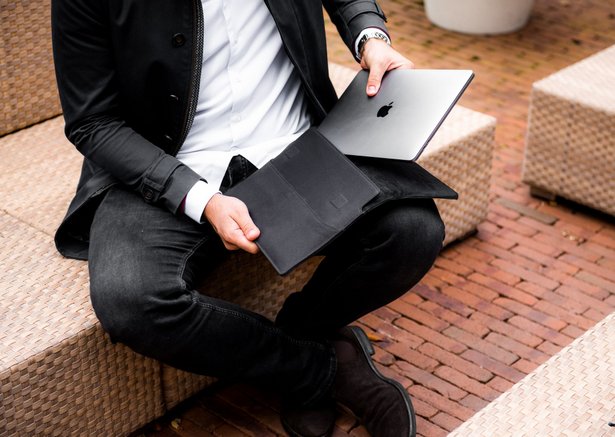 Groovy Guy Gifts… Lets Have These Guys, Looking, Feeling and Travelling Great For All Occasions ! Guys love these gifts!
Helping You Hunt For Cool and Unique Groomsmen Gift Ideas. www.GroovyGroomsmenGifts.com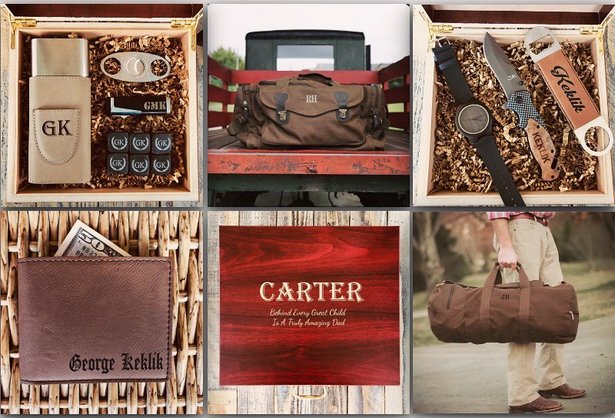 FACEBOOK : YOUTUBE : PINTEREST : INSTAGRAM
300+ Unique Gifts
Groovy Groomsmen Gifts is a successful online shop that offers a wide variety of unique personalized gifts for men – Groovy Guy Gifts. These personalized items are something that our customers absolutely love:
Embroidered Backpack:
www.groovyguygifts.com/products/personalized-backpack-gift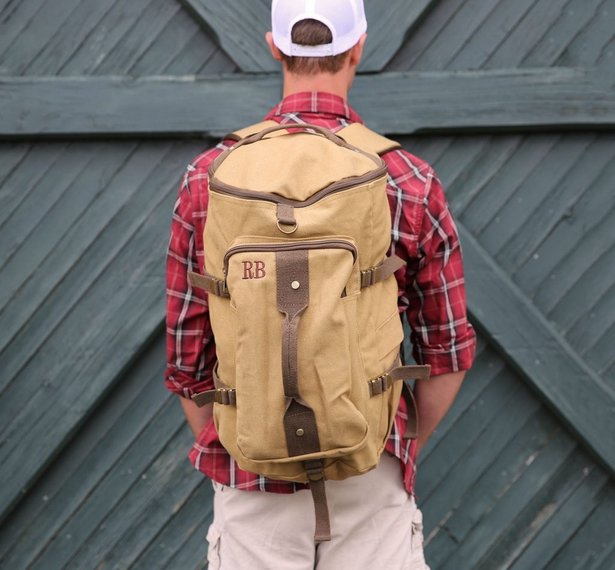 Embroidered Duffel Bag:
www.groovyguygifts.com/products/personalized-duffel-bags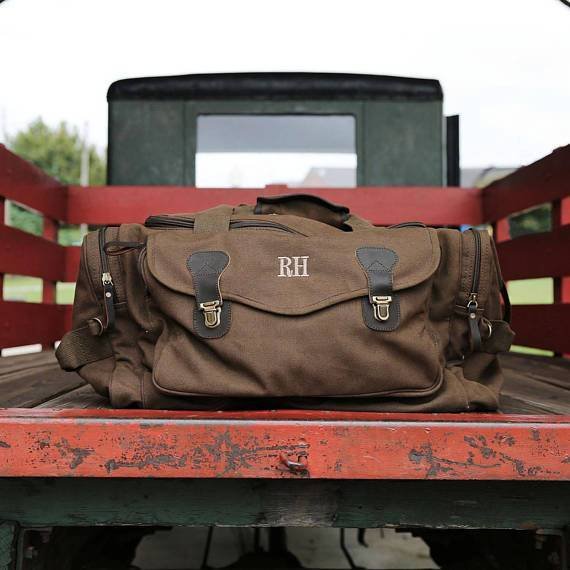 Personalized Camping Knife:
www.groovyguygifts.com/products/engraved-carbon-fiber-knife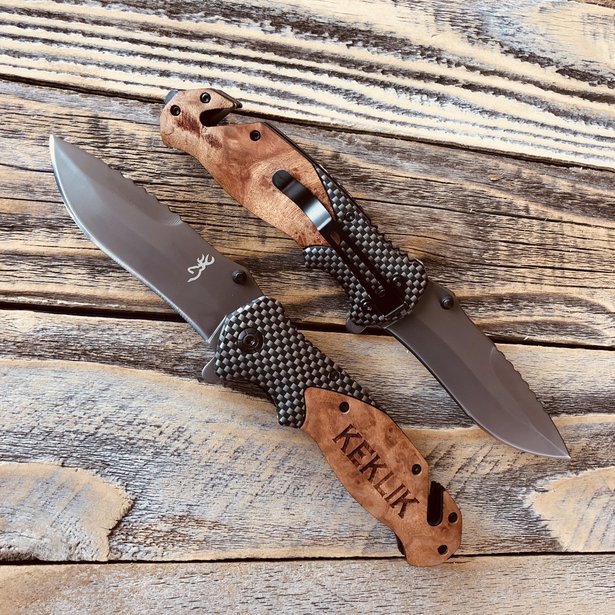 Embroidered Cooler Bag:
www.groovyguygifts.com/products/cool-combat-cooler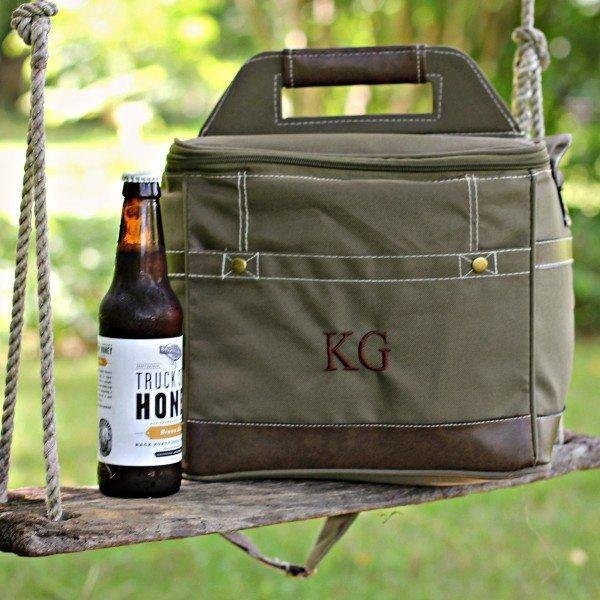 Engraved Grill Set:
www.groovyguygifts.com/products/cool-bbq-set-groomsman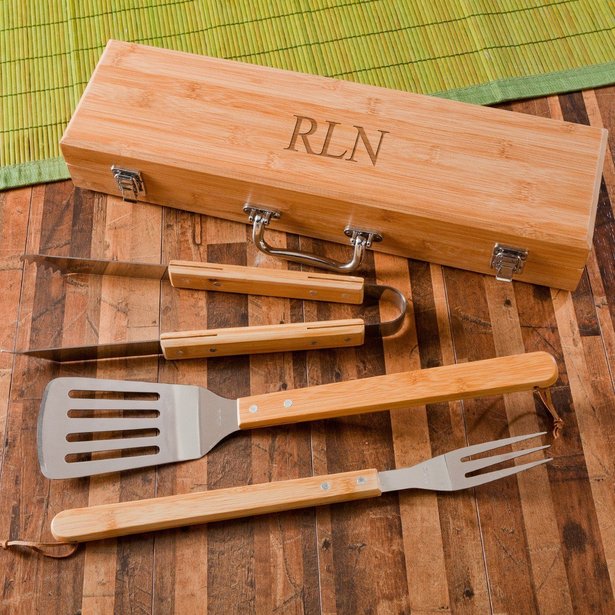 Here are some more ideas >>>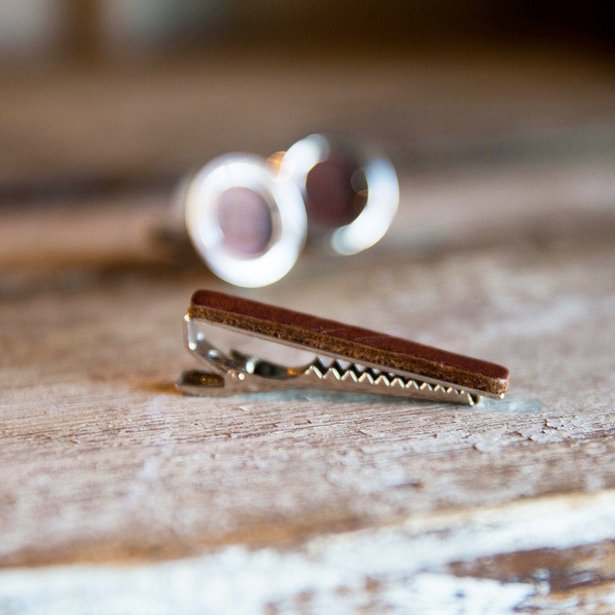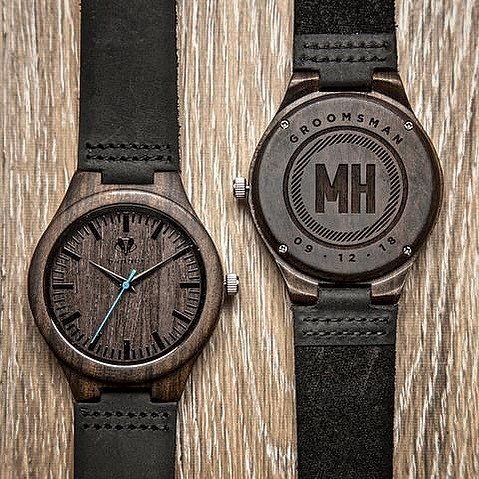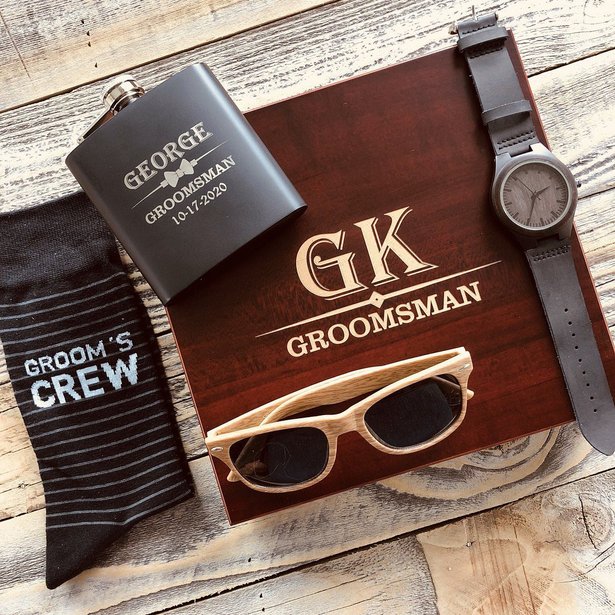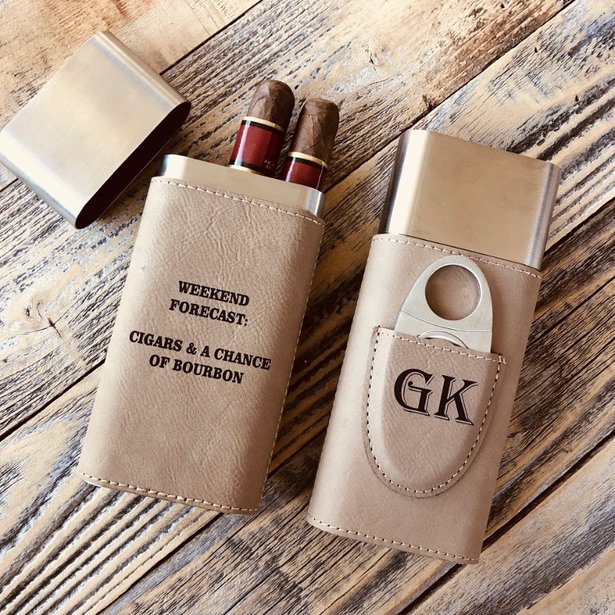 The Wanderr™, by OME Gear. OME Gear is an LGBTQ+, women-owned outdoor gear company based in Charleston, SC! OME Gear created The Wanderr™ to keep up with your adventures and play pack mule for you on-the-go. The Wanderr™ ships just in time for the holidays and would make a great gift for any guy or gal in your life that loves the great outdoors!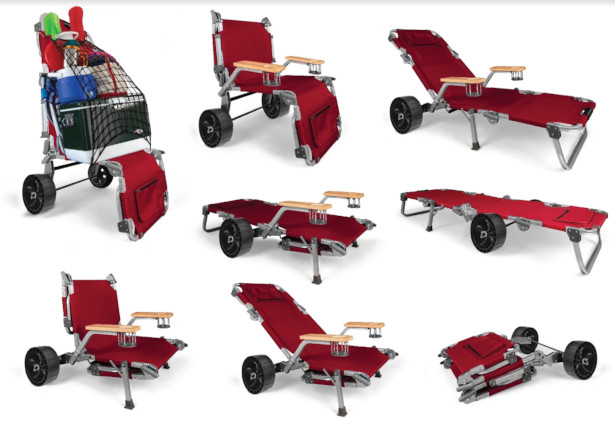 Co-Founders/CEOs, Julie Weldon & Stacey Pierce designed their product to go wherever you go by creating an eco-friendly, 5-in-1 utility product that makes saving space in the car a breeze and getting your gear to the beach or to the campsite even easier.
The Wanderr™ can convert to a-
Cart that hauls up to 150 lbs. of gear
Low to the ground chair
High field/camping chair
Fully reclinable lounger
Camping cot
The Wanderr™ retails for $379.00 USD, and may be purchased via the OME Gear website! The cart features a weather and salt-resistant aluminum frame, breathable UV fabric, and removable armrests inscribed with the OME Gear logo. It also features patented C-Tug SandTrakz Wheels that make it all the more easy to go from hard surfaces to softer surfaces, like sand!

Mimbleballs!
These lovable creatures are more than just toys – they are comforting friends for those who need a little extra love, joy and laughter!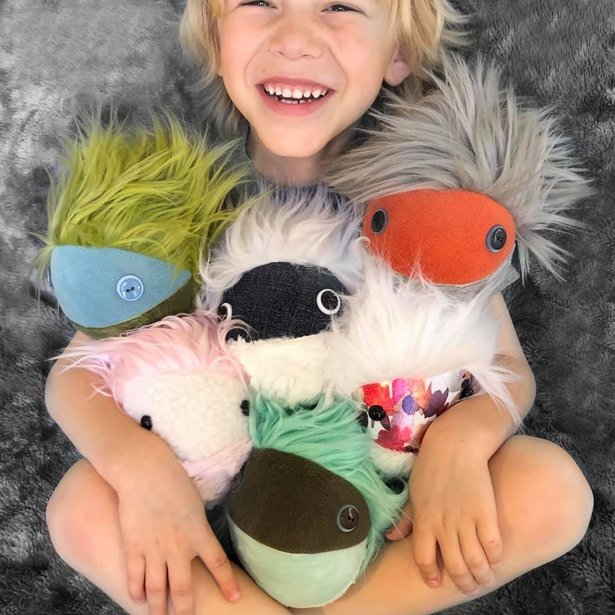 Mimbleballs are serving such an important role right now where visiting friends and family is not always an option due to social distancing. This holiday season send a Mimbleball in your place!
Only the softest fabrics were chosen for these 5″ round therapy toys. There are 6 Original Crew Members, each with unique, engaging color combinations — everyone will have a favorite! I would also like to mention that we are planning to unveil a new team member, Violet, who will have a textured sequin face and will also contain a weighted bag for extra sensory comfort! Discover the Mimbleball's superpower as soon as you hold it in your hands: smooth the soft hair down, and then give it a tap on the underside or a little shake — its hair stands straight up and invokes surprised laughter from everyone who sees it.
Mimbleballs have endless uses:
• help children and adults with self-regulation
• soothing companions for friends in the hospital, undergoing chemotherapy, quarantine, or even at the dentist's office!
• calming therapy toys for children with anxiety or depression
• a friend to help focus during meditation
• included in comfort kits to help relieve stress, loneliness, and anxiety
• fosters fun – a deliciously soft, throw-able ball with a fun personality
• comforting friend to bring to college, camp, and sleepovers
• a proven icebreaker for therapists and patients
• a silly, fun intergenerational connector
• physically soothing for people with arthritis
• a unique comfort tool for patients with Alzheimer's and dementia — excellent occupier of restless hands
• more pettable than a Pomeranian — the soft hair can be stroked and twisted into spikes or a mohawk!
• a birthday party game and take-home party favor all in one!
• send a Mimblegram to a loved one when you can't be there during social distancing
A Mimbleball is best experienced in person — press kits are ready to be delivered, which include a complimentary full-size Mimbleball friend for you. (Warning — professional samples are often adopted spontaneously by family members and friends of all ages. Please let us know if you require a replacement friend.)
Learn more at www.mimbleball.com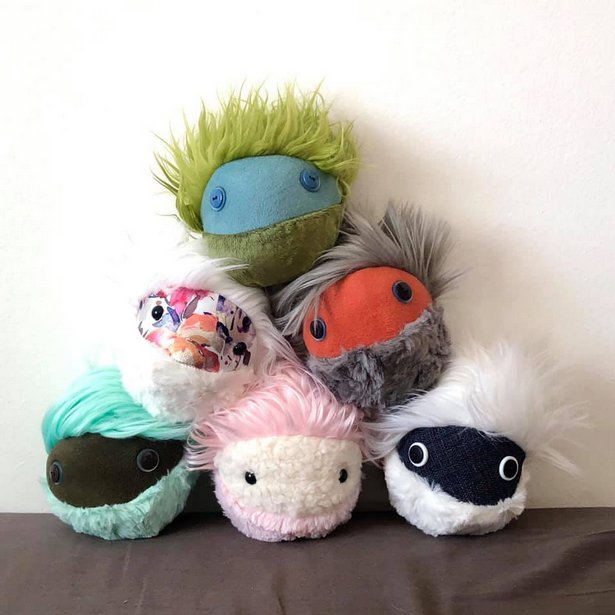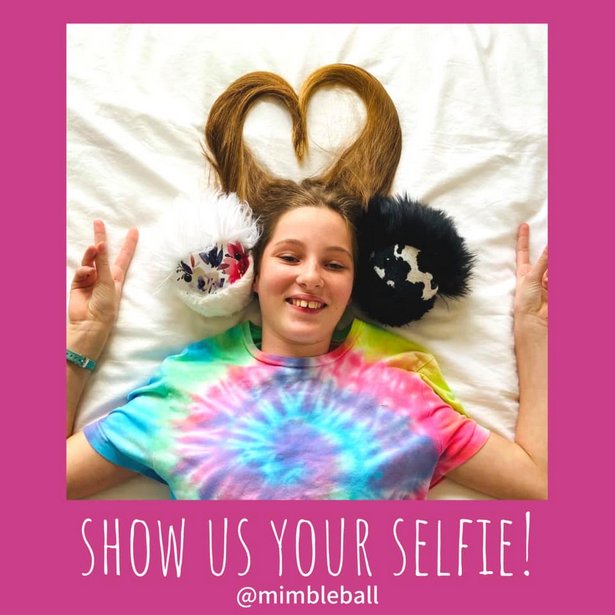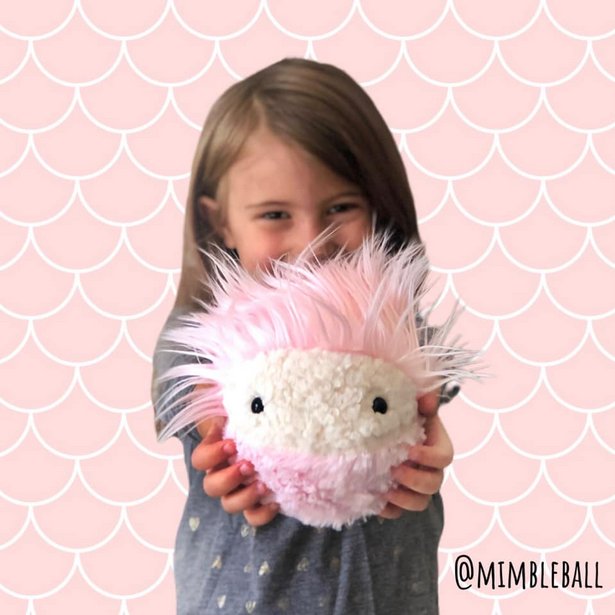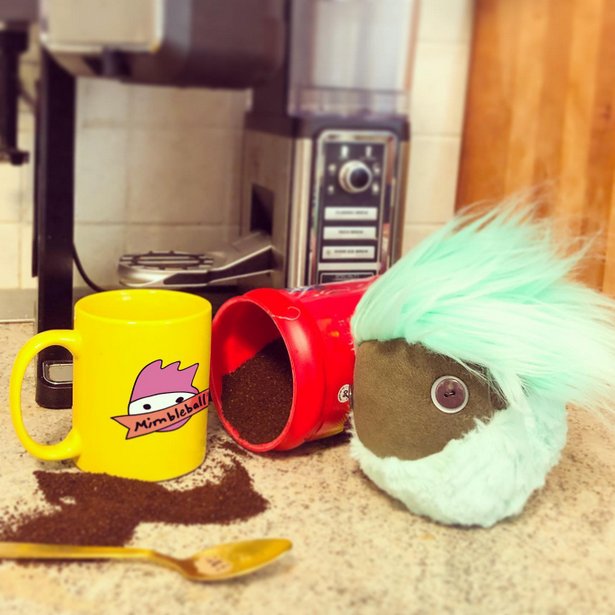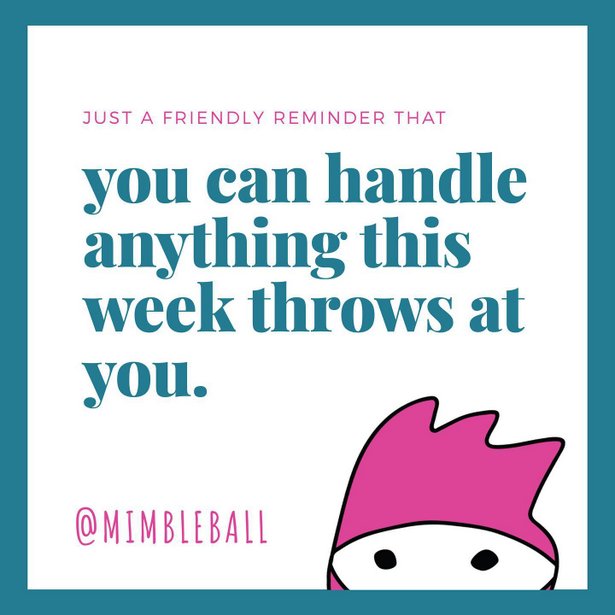 The Rotary Thread – Thread Fixer. Simple Little Stocking Stuffer… but it will pull any handyman out of a tight fix ! www.rotarythread.com Easily an everyday carry item.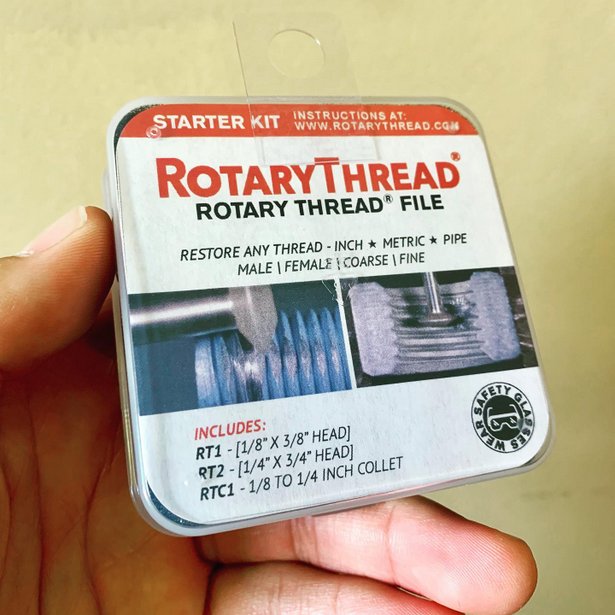 The Rotary Thread – Thread Fixer. A hit on Amazon, and selling at most major DIY hardware stores – it's the perfect gift for any man (or woman!) that's had issues fixing threads on screws or fasteners..
What this thread fixer does is the job of a traditional "thread file" but can fix inch, metric, pipe, metal, female, right, left, coarse, and fine threads just with this tool alone. Saving not only money (as you need a separate thread file for each size normally), but space in the toolbox.
The company is based in Georgia and it's a US developed and patented product from a company that has been around for 60 years. It's been a hit !
The price for their basic Rotary Thread is $9.99 MSRP (or $19.99 MSRP for a 3pc kit). Which is almost a no-brainer price point and a perfect one for such a unique gift.
Rotary Thread is a company which patented the Rotary Thread File, used to restore any inside or outside thread of any type. Small, Fast, Easy, Versatile.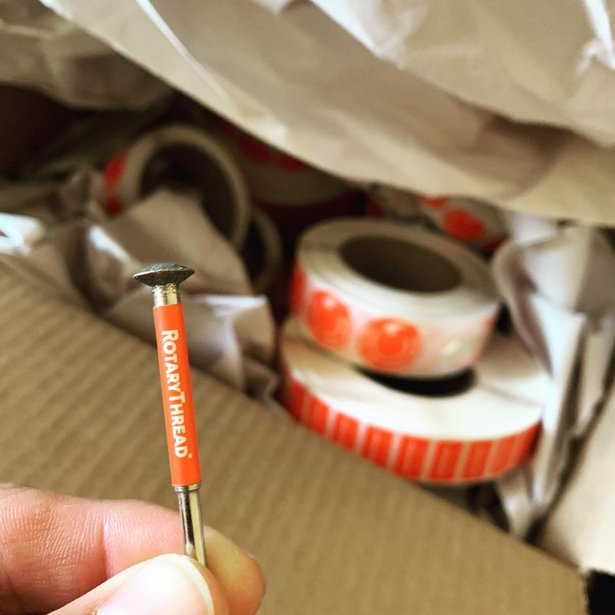 A Mask For All seasons ! So adorable ! Fun & Stylish Masks ! www.amaskforallseasons.etsy.com reversible & Adjustable ! As featured in Woman's World Magazine & adjustable ear loops!
Unique, reversible and adjustable face masks. Five holiday-themed patterns and a myriad of other unique pattern combinations. These masks all have eye-catching reversible designs you won't find anywhere else. Their name is "A Mask For All Seasons" and they're becoming the go-to shop on Etsy for a stylish and versatile mask that also provides maximum comfort.
Along with their adjustable ear loops and multi-layer 100% cotton fabric, their masks come with an insertable nose wire, 5 layer carbon filter, and complimentary velvet carrying pouch. Whether a customer's priority is a sleek design, quirky pattern, adjustability or comfort level, we fit the bill in every category. They're quickly growing, with almost 700 sales just in the past few months, and ninety-seven all 5-star reviews. This week we also have a featured article in Woman's World Magazine.
They make unique seasonal/holiday masks as well as a large variety of other styles and patterns – in womens, mens and two children's sizes.
amaskforallseasons.etsy.com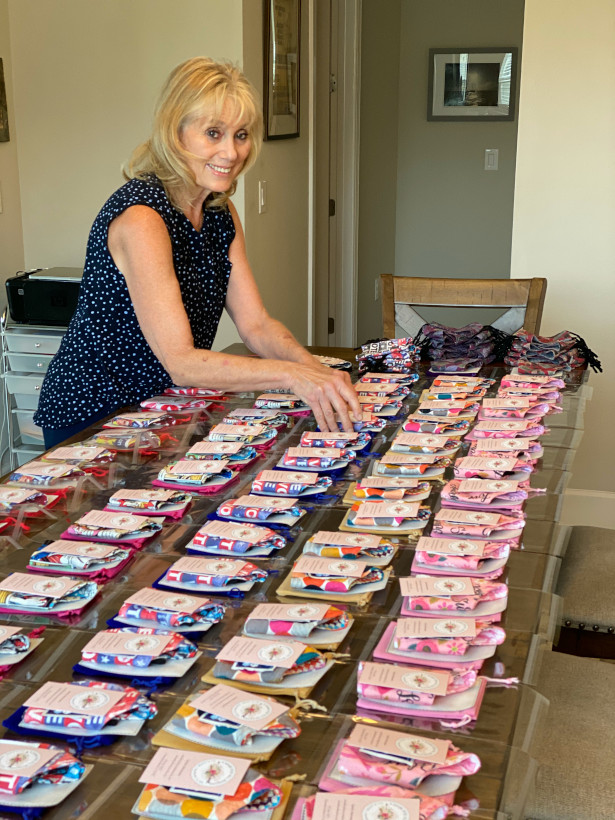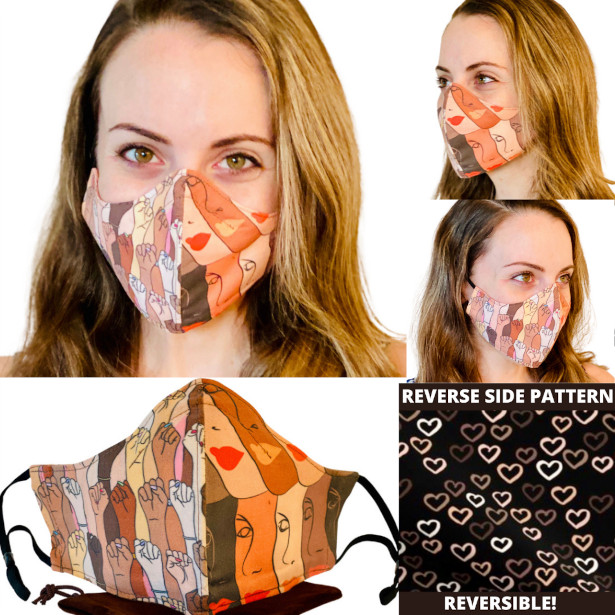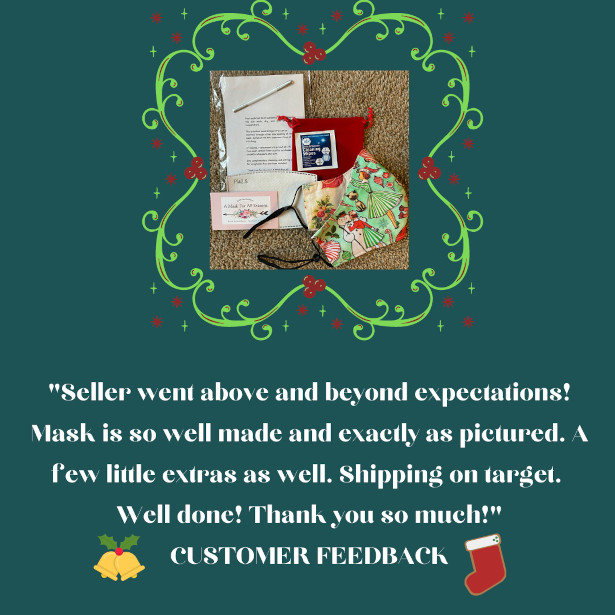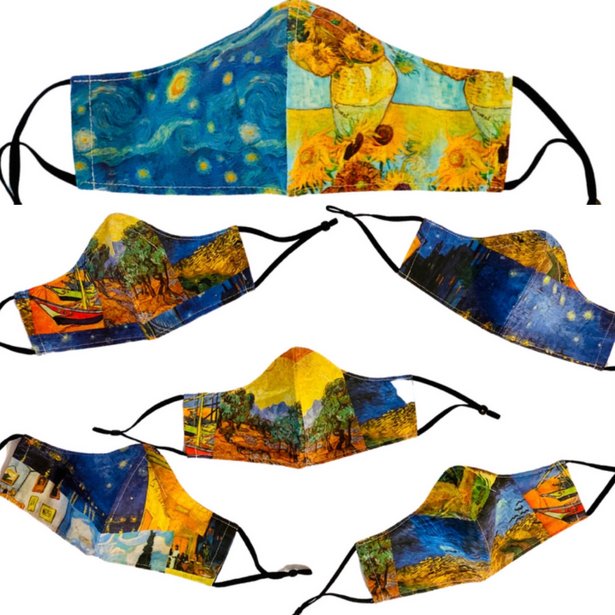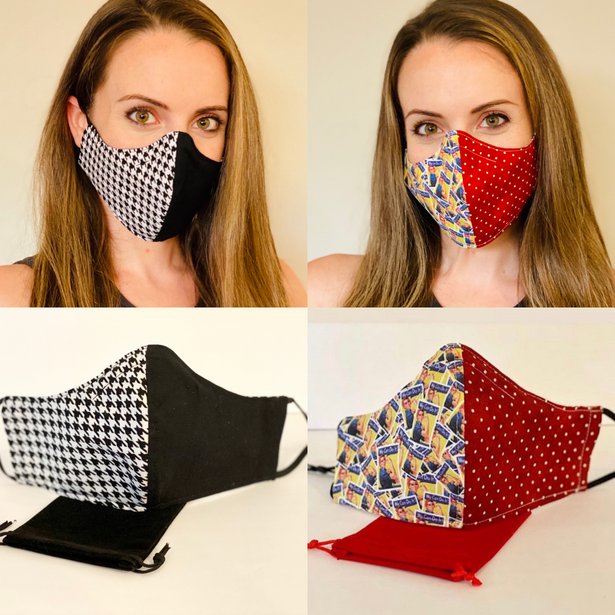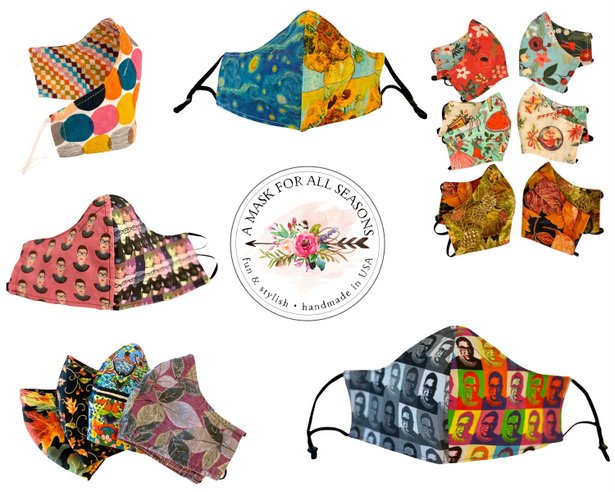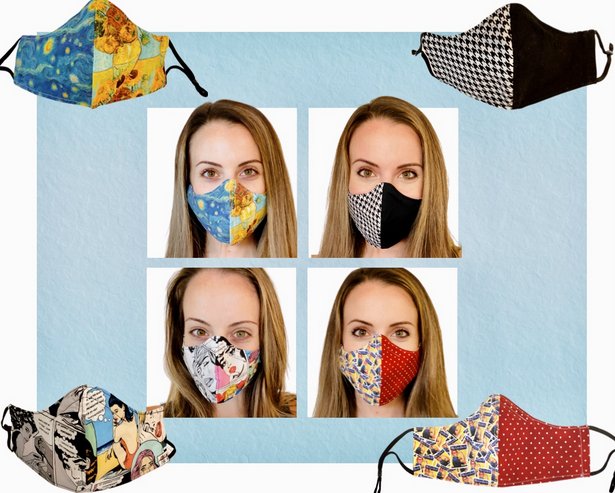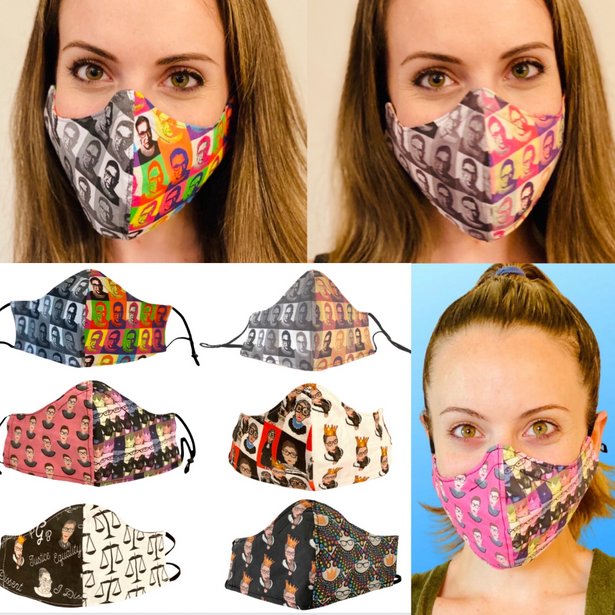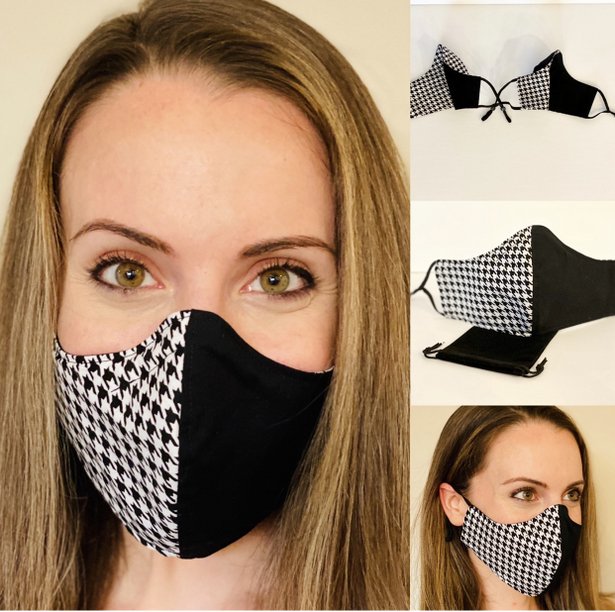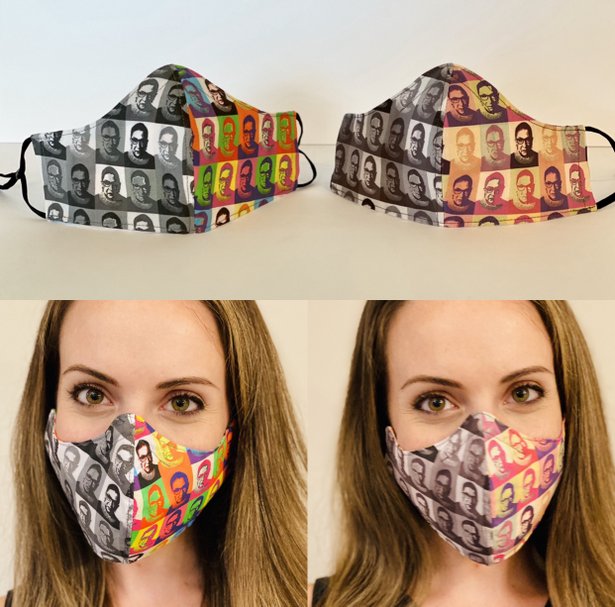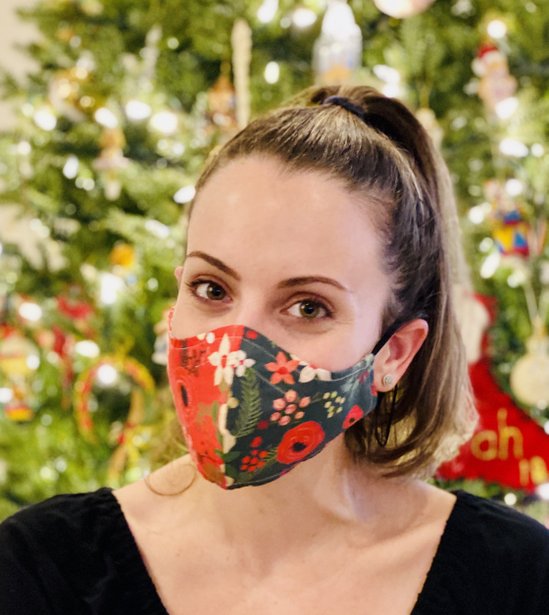 Kitchen Mama
For Grandma and Grandpa | Moms and Dads
Kitchen Mama provides the most innovative, safe, and easy to use can opener. You can learn more about our products here:
Website: shopkitchenmama.com
Instagram: www.instagram.com/kitchenmamaus
Kitchen Mama products are best for grandparents who love cooking but have trouble opening cans.
This is a good buy for them!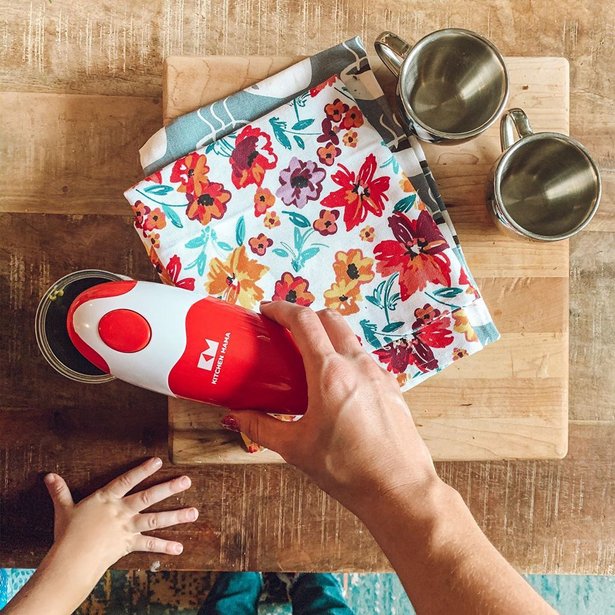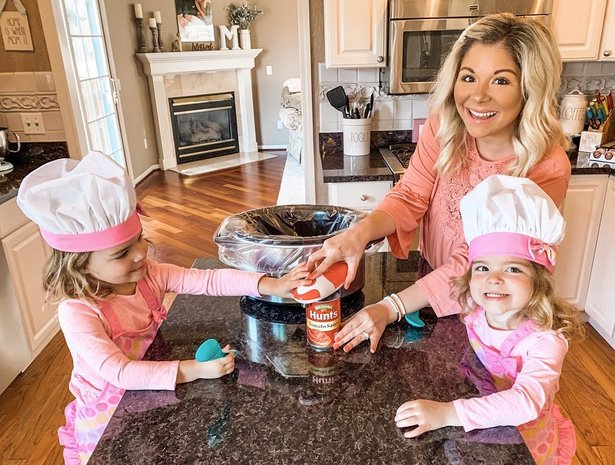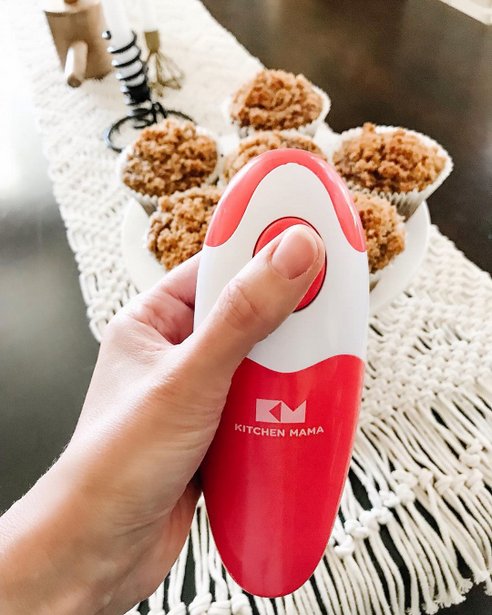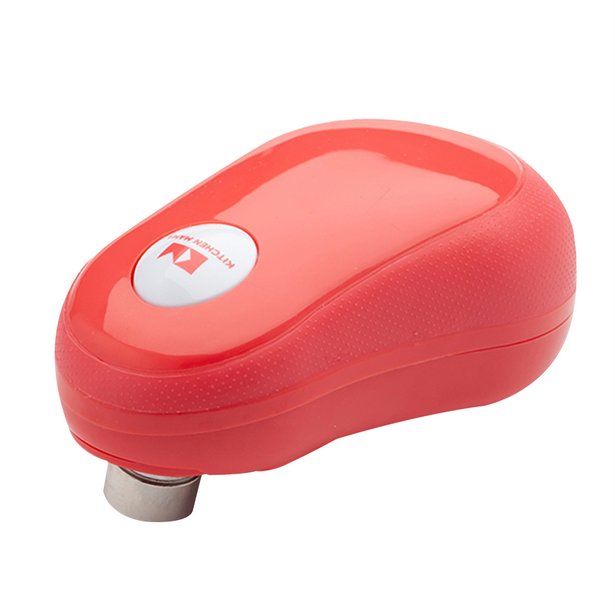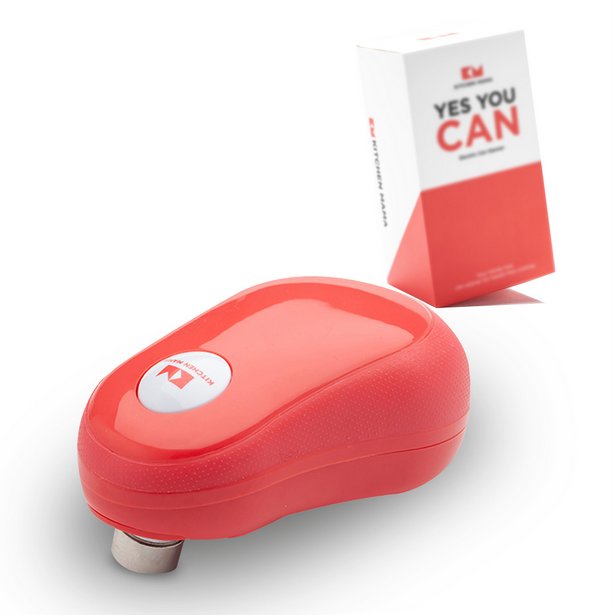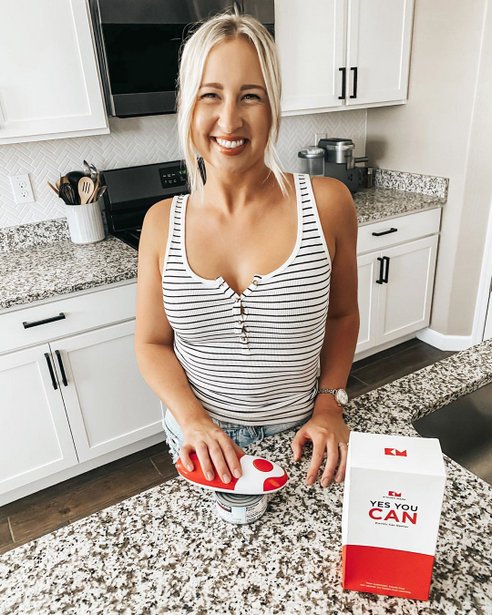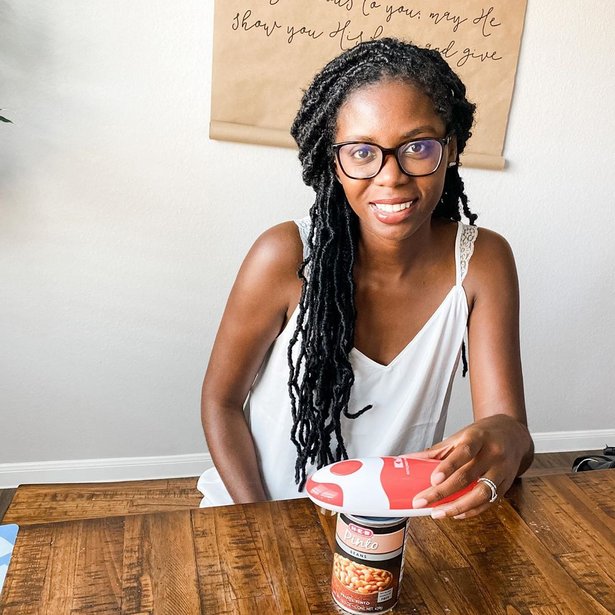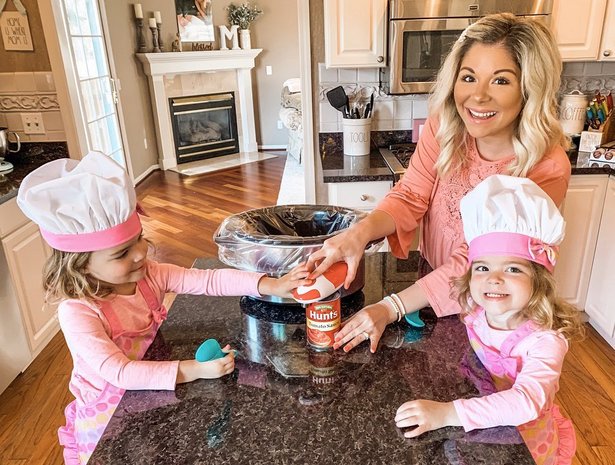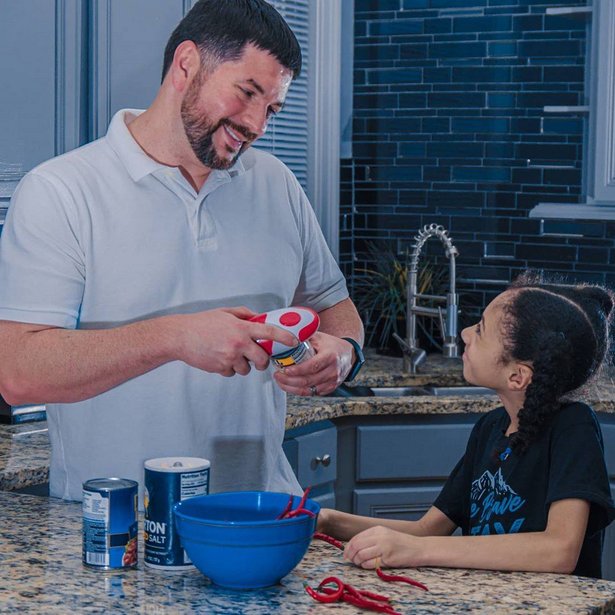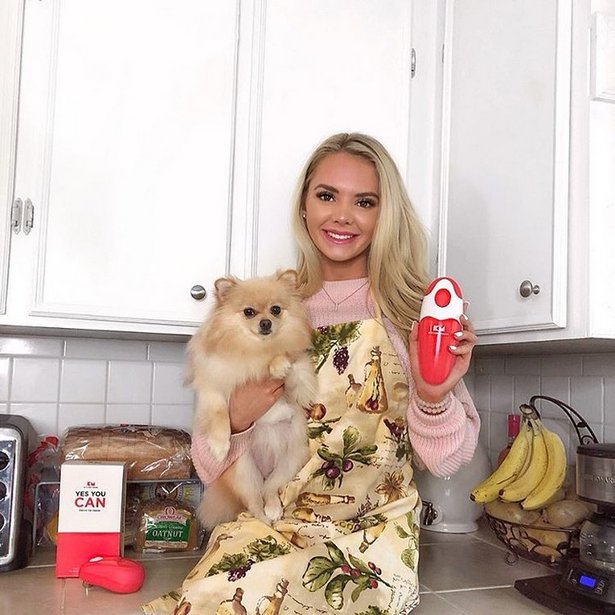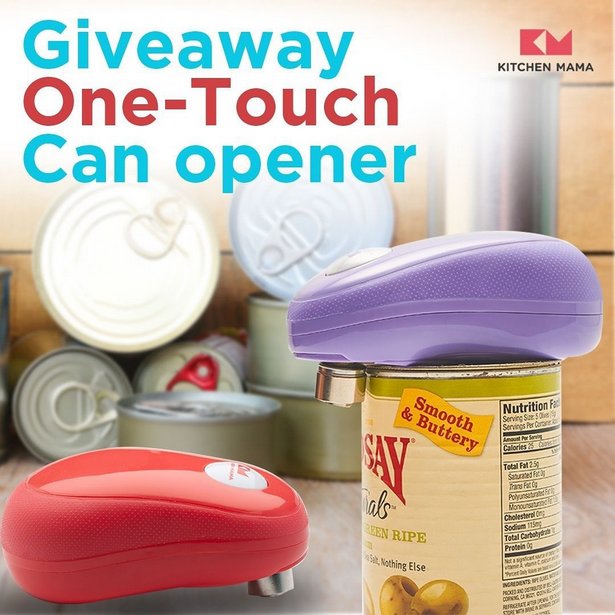 Car Air Purifier, Activated Carbon Dog Plush, Decoration Sleeping Puppy Car Air Freshener, Odor Absorber Natural Air Purifiers for Car, Home, Office
See more and buy at :- www.amazon.com/dp/B088QDD28F?ref=myi_title_dp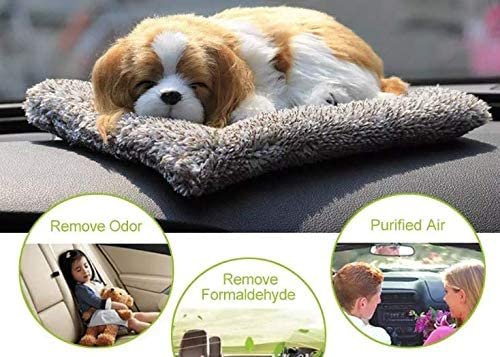 ✅PREMIUM QUALITY: Nanocrystalline Activated Carbon is a kind of porous carbon material with strong absorption capacity, high mechanical strength & easy to regenerate after use. Is 100 times the effectiveness of bamboo charcoal.
✅LONG LASTING-Can be rejuvenated & reactivated. Due to the strong absorption, just place it under sunlight for 3-5 hours to rejuvenate and re-activate the carbon each month.
✅SAFE TO USE: Non toxic, non fragrant, chemical free. Freshen air by removing odors & improve the catalytic activity in formaldehyde removal.
✅PERFECT GIFT: Cute & adorable design. Your friends and Love one definitely will love it & your gift will be highly appreciated.
✅QUALITY GUARANTEED: We are confident with the quality of our product. However, if you are not satisfied for any reason, we offer you a 30-day money back guarantee with NO QUESTIONS ASKED.
Wearable Quick-Drying Soft Bath Towel | Women Bath Wrap Towel for Shower with Pocket | Beach Towels for Women | Spa Bathrobes | Bathrobe Sleepwear
See more and buy at :- www.amazon.com/dp/B08D8G5B7B?ref=myi_title_dp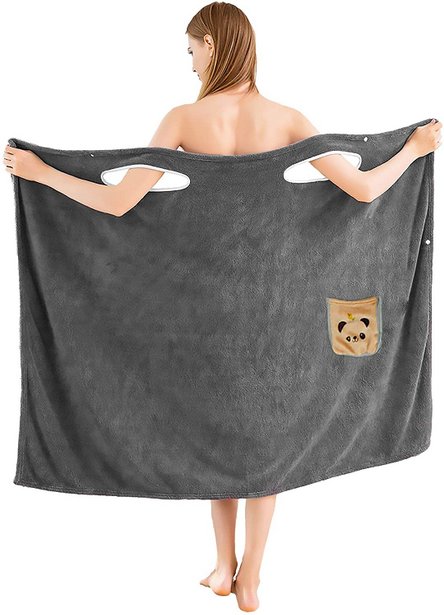 ✅OCCASIONS: The body wrap is great for bath, shower, spa. Suitable for bathrooms, gym, dorm, pool, sauna, beach, travel and other lounging time.
✅SOFT & ABSORBENT: Made by premium fabric, healthy, extra soft and quickly water absorption. No matter cool or warm day, stay comfy, dry and cozy on all whole year
✅PRACTICAL: One size fits all. Designed with big pocket, convenient to hold phone, makeup and other belongings.
✅PREFECT GIFTS:Towel dress for women is a warm gift for your family, lovers, friends. It is ideal for lazing about the house and watching TV in, or wear on a beach for sun bathing. Just enjoy the leisure refreshing time after bath!
✅GUARANTEE: We are confident with the quality of our product. However, if you are not satisfied for any reason, we offer you a 30-day money back guarantee with NO QUESTIONS ASKED.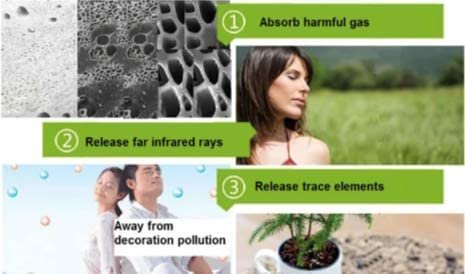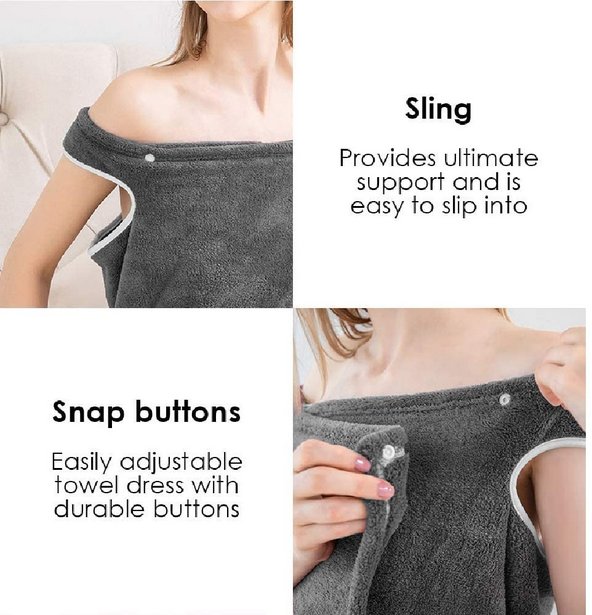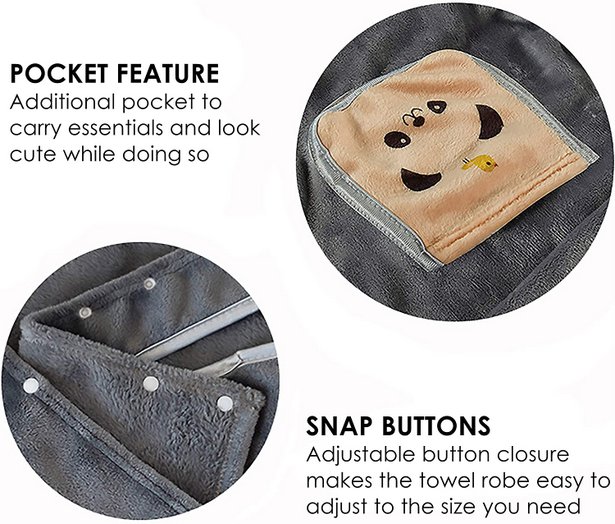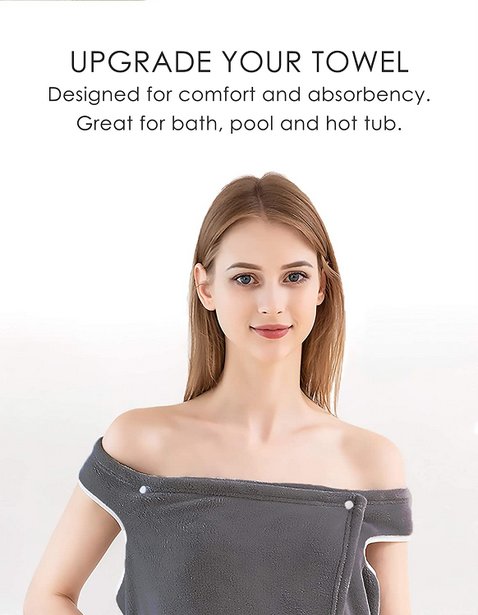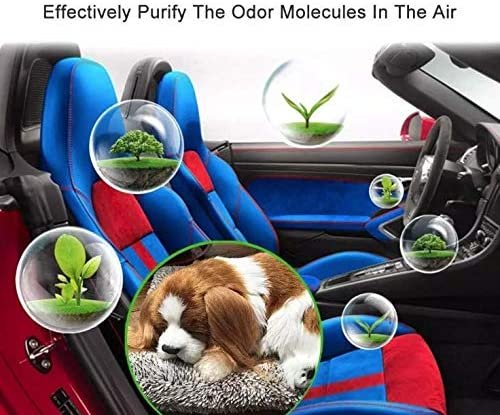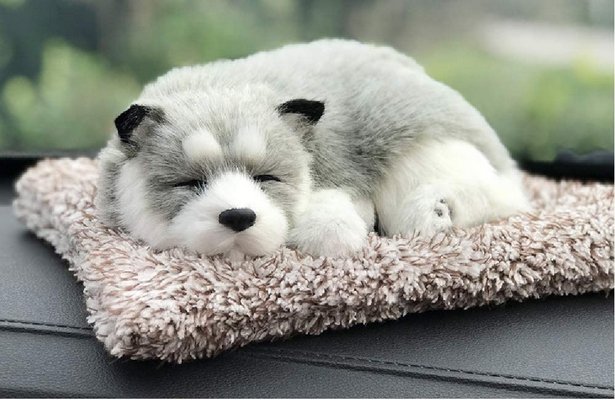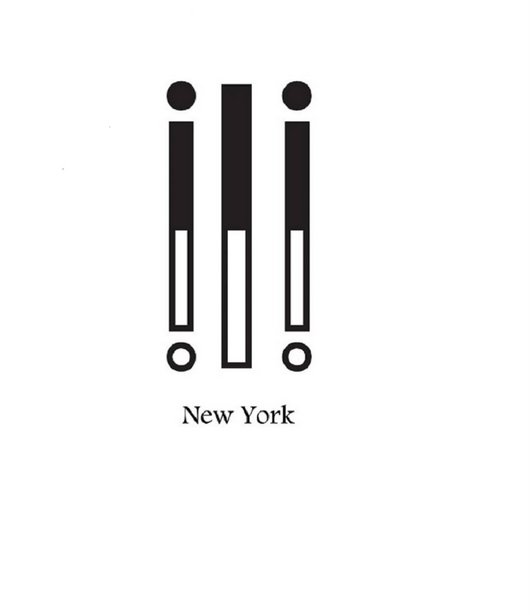 ili New York… providing quality leather products that offer outstanding designs, function, and exceptional prices.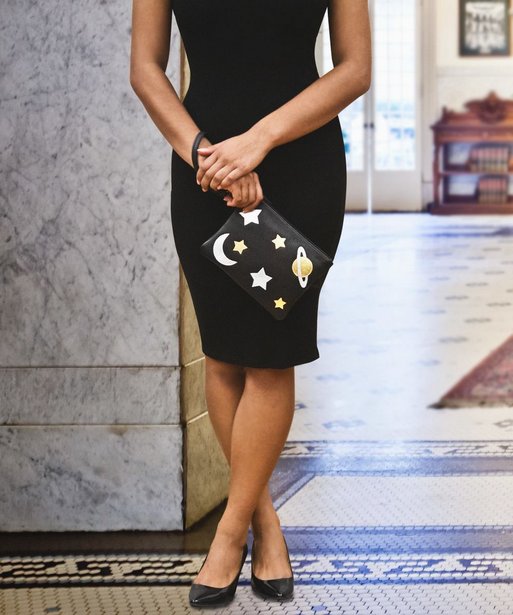 Gifts for Her:
8901 Bright Pink ($19.95) The ili New York Leather Zip ID Lanyard is a decked-out ID pouch great for the work week or weekend fun. It features a metal zip compartment for cash, and coins, an ID window, card slots, and a breakaway lanyard. The perfect leather lanyard for when you are on the run. Use it for your I.D., money, and credit cards for a hands-free experience. Designed with breakaway technology for safety and our signature BCRF bright pink color!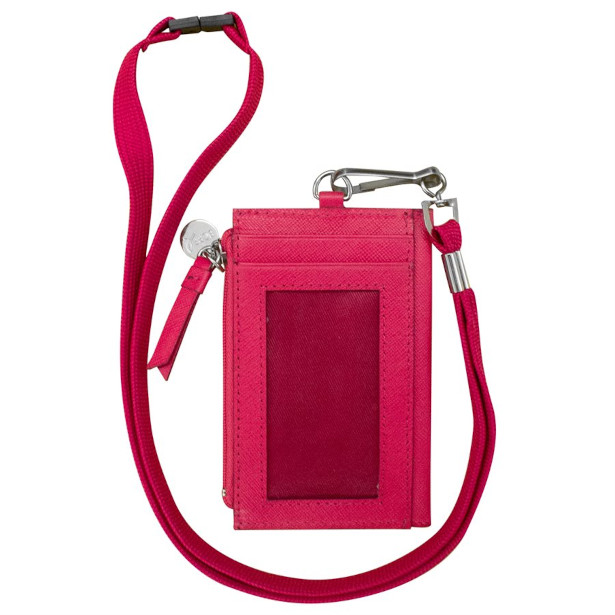 ili New York is donating 10% of the proceeds of this collection to the Breast Cancer Research Foundation. Available at www.ilinewyork.com/
Gifts for Him:
7730 Antique Saddle ili New York Antique Saddle Wallet ($33) Store everything in this beautifully designed tri-fold leather wallet. Perfect for the classic man who appreciates the simpler things. Add his monogram to truly surprise him. Available at www.ilinewyork.com/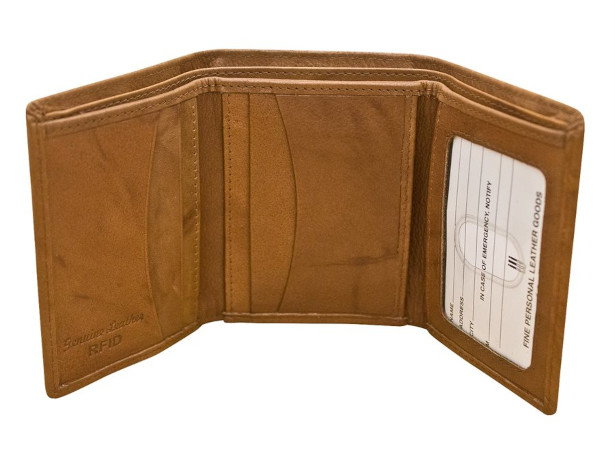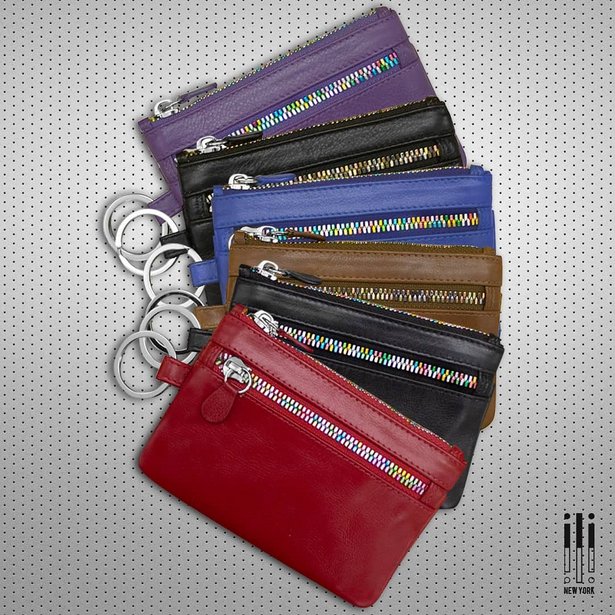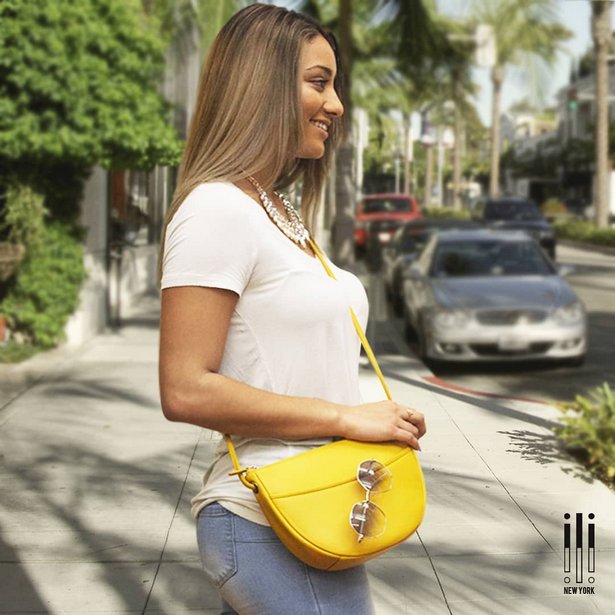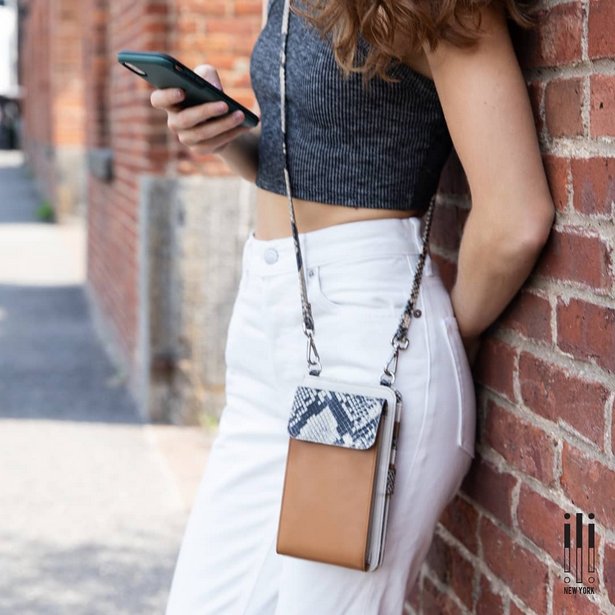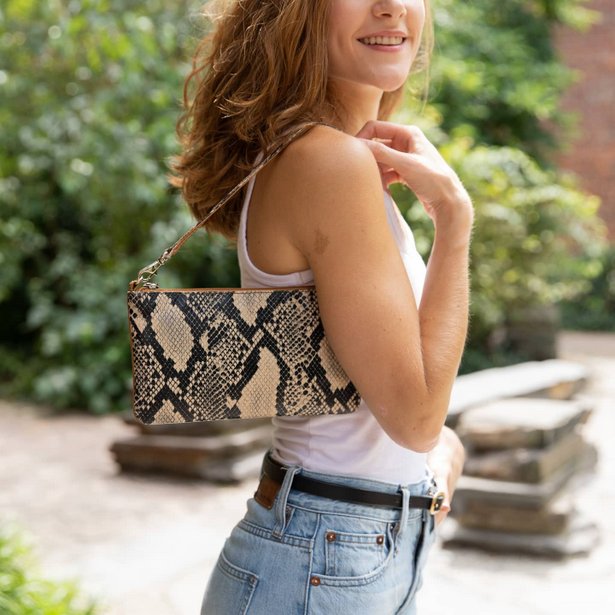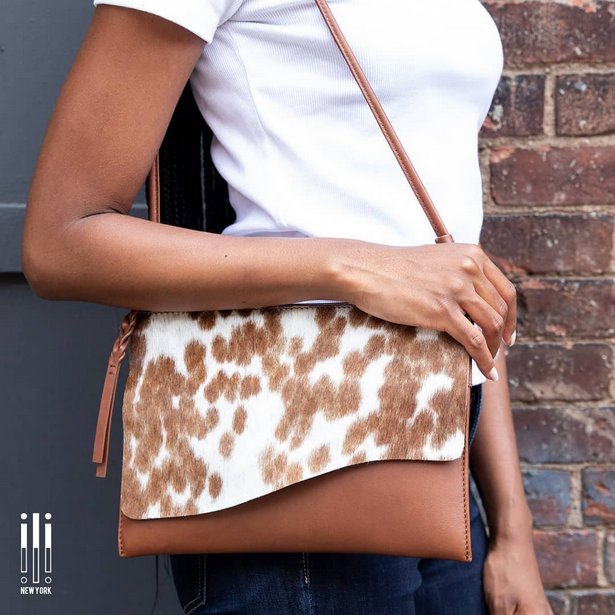 Iconic Paw Christmas gifts & 40% Off code for Black Friday is BLACKFRIDAYRUGBY >> www.iconicpaw.com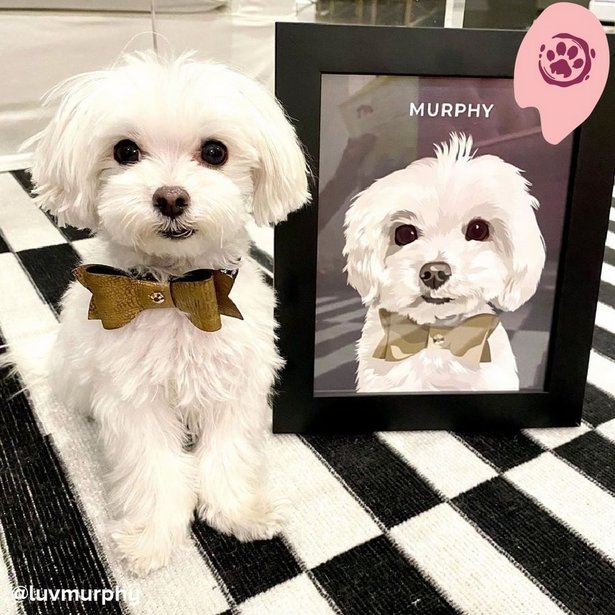 Christmas will be here before we know it! We wanted to shawre with you a great company for gifting www.iconicpaw.com
Any dog-lover will be ecstatic to receive a personalized portrait of their furry friend! Iconic Paw offers a number of different styles, with one of the most popular being the Crowned King. This regal style really captures the pup's personality and works as a stellar piece to show to guests. Preserving our pets is essential, and a great way to do that is with art!
& for BLACK FRIDAY, here is the code for 40% off your total purchase. It can be used one time per customer.
It is valid from now.
CODE: BLACKFRIDAYRUGBY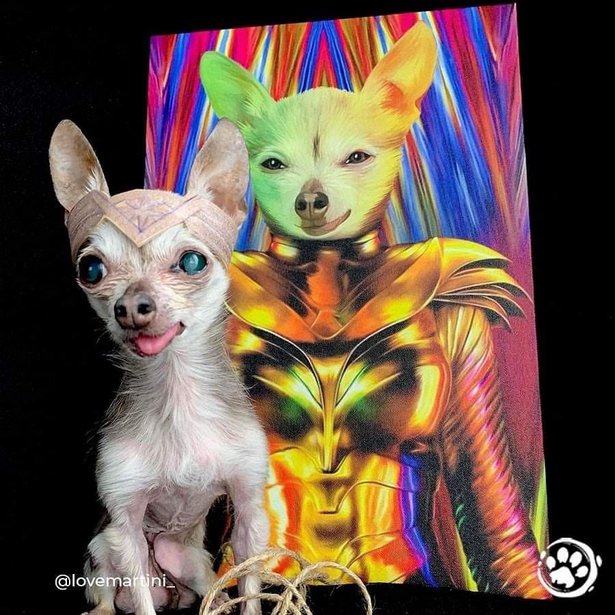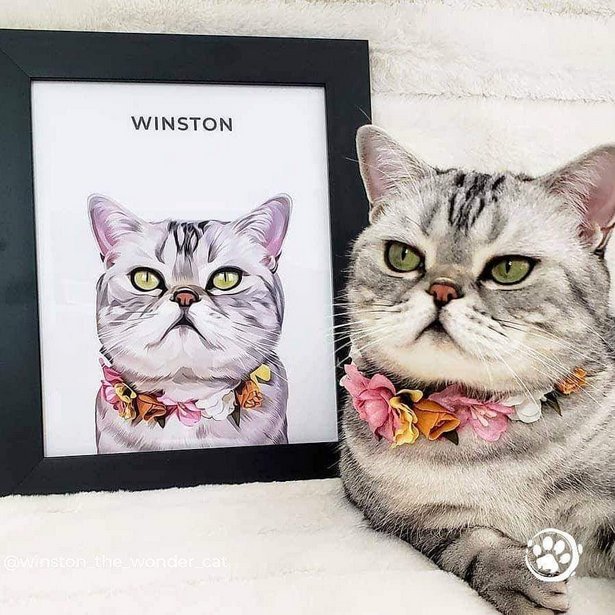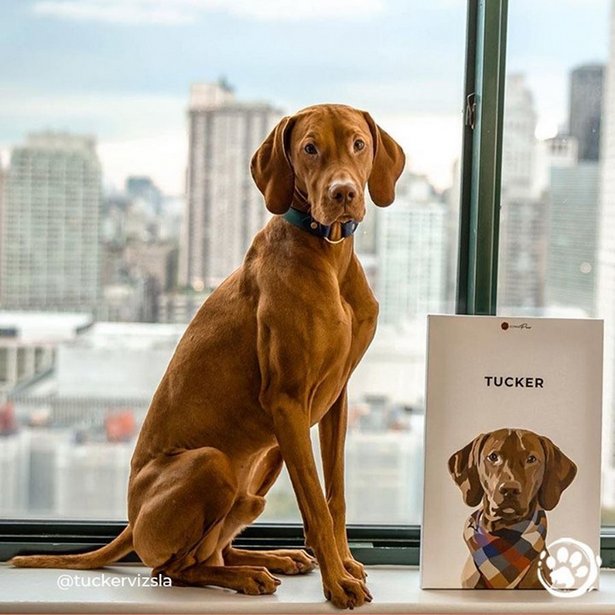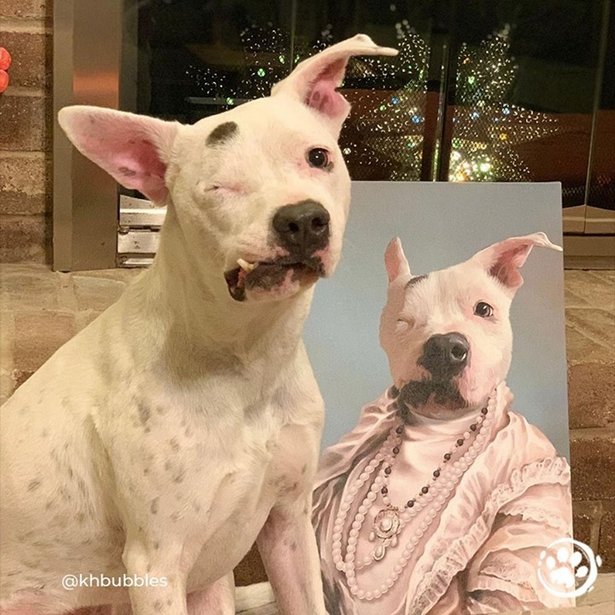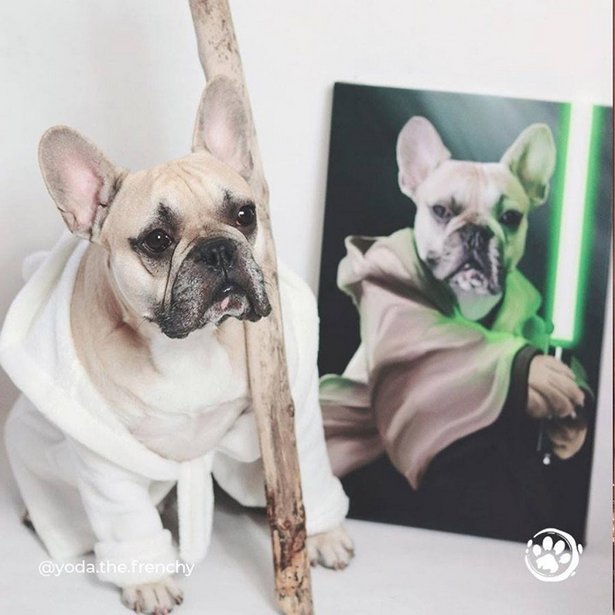 Have you tried the Fighter Gel – $39 – A skin soothing water-based gel that relieves irritation & redness!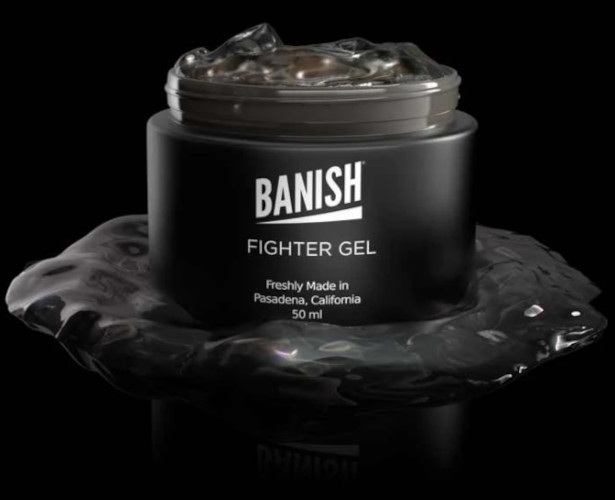 Use the Fighter Gel on the face or body to relieve:
Redness Or New Breakouts
Flaky Skin
Eczema
*** The Fighter Gel can be used to calm different kinds of irritation, even the ones caused by acne. Provides instant and long lasting relief.
Key Ingredients Include:
Arnica to speed healing
Dimethyl Sulfone – A powerful anti-inflammatory based on sulfur that improves skin quality by preventing collagen breakdown and helps with collagen formation.
Green Tea Extract to reduce sebum production and redness.
Organic Gotu Kola that helps with eczema
Made WITHOUT dyes, fragrance, silicones, or mineral oil.
Ideal for oily or dry skin.
Vegan & Cruelty Free ingredients.
Why the Fighter Gel?
Banish Founder Daisy has been struggling a lot with psoriasis and eczema, and much like her journey with acne, this gel was one of the only things that made a difference! Read about her entire struggle with eczema and how she discovered what worked for her here. Our team at Banish tested it on our own skin and we noticed it helped calm our acne, redness, and areas of flakiness and needed more of it, so we want to make it available for everyone! It even reduces the time it takes for a cystic acne bump to heal!
During your fight to manage skin issues, never stop fighting for your authenticity!
Due to natural ingredients, some slight variances in consistency may occur.
Size: 50 ml
What's in the Fighter Gel? – Looking for a skincare product for acne, eczema, or redness? The Fighter Gel is a skincare product that reduces inflammation and redness. It also works great on active breakouts, acne, eczema, and dry cracked skin. The Fighter Gel contains ingredients that are very powerful anti-inflammatories. This product is also formulated with antioxidant ingredients that are perfect for those who have acne-prone skin.
The Fighter Gel's base ingredient starts with Aloe – it has skin healing properties, easily absorbed, and is also anti inflammatory. What's not to like?
Other skincare ingredients include Dimethyl Sulfone – don't let the name scare you! Dimethyl Sulfone is a form of sulfur that is anti-inflammatory and works wonders on redness and eczema. It also strengthens and increases the skin quality to fight against the harmful elements.
Green tea extract is included in the Fighter Gel because it is an antioxidant that protects skin, reduces UV damage, and reduces breakouts. It also reduces excess sebum production – less oily skin means happier skin!
And of course organic gotu kola is another included ingredient because it is effective against eczema! If you are like Daisy who has acne and eczema at the same time, then the Fighter Gel is all you need to combat issues like breakouts, eczema, and redness.
How To Use Fighter Gel: Apply a small amount of the fighter gel on areas of irritation, dryness, redness or on breakouts 1 to 2 times a day and leave on. Use the gel after cleansing and after your serums or treatments, but before creams, oils, or sunscreen. Store away from excess heat and away from direct sunlight.
Daisy Jing here, OG YouTube vlogger and a mompreneur who founded and bootstrapped a now multi-million beauty product line named Banish. I have knowledge and experience in business and marketing. My business is ranked #152nd fastest growing company in INC500. I was also included in Forbes 30 under 30 in manufacturing. Just recently, I had an opportunity to share my passion for authenticity at a TEDxTalk.
I realized that many current skincare ingredients, such as fragrances or fillers, break out my skin, so I created my own skincare products in my kitchen. I documented my struggle on my YouTube channel, which now garners over 70M views. Eventually, my followers saw great results on my skin and encouraged me to launch my own business. Now we are a diverse team focused on inspiring confidence in others. Together with the Banish Warriors and Soldiers, we are here to join you in your skin journey.
Daisy Jing
CEO and Founder of Banish
Website : https://www.banish.com
Youtube : https://www.youtube..com/user/daiserz89
Facebook : https://www.facebook.com/banishbeauty
Instagram : https://instagram.com/daiserz89
Linkedin : https://il.linkedin.com/in/daisyjing
Twitter : https://twitter.com/banishacnescars
The National Baseball Hall of Fame Collection: Celebrating the Game's Greatest Players by James Buckley
Officially licensed, The National Baseball Hall of Fame Collection gathers biographies, statistics, and photos of over 175 members of
the most exclusive club in the sport, all in one beautiful book every baseball fan should own. Highlights the best and the most memorable players, events, championships, moments, and more; updated through the 2020 Hall of Fame elections.
Hardcover, 192 pages, $40.00 published by Epic InkPreview link: https://bit.ly/3l6Fexg
The Art of NASAThe Art of NASA: The Illustrations That Sold the Missions by Piers Bizony
Formed in 1958, NASA has long maintained a department of visual artists to depict the concepts and technologies created in humankind's quest to explore the final frontier. Culled from a carefully chosen reserve of approximately 3,000 files deep in the NASA archives, the 200 artworks presented in this large-format edition provide a glimpse of NASA history like no other. This collection of the rarest of the rare is not only a unique view of NASA history—it's a fascinating look at the art of illustration, the development of now-familiar technologies, and a glimpse of what the space program might have looked like.
Hardcover, 192 pages, $50.00, published by Motorbooks. Preview link:https://bit.ly/3d5Jhqe
Vespa Style and Passion by Valerio Bono and Stefano Cordara
In celebration of Vespa's 75th anniversary,Vespa: Style and Passion is the lavishly illustrated official history of the legendary
Scooters and the culture they've inspired. Showcasing the endless evolution and influence of the marque that has conquered
six continents with 19 million sold, the Vespa is not simply a scooter, butthe scooter. Its survived crises, fashions, and trends,
always remaining faithful to the original concept. This is the definitive story of that influence. Hardcover, 224 pages, $40.00,
published by Motorbooks.Preview link: https://bit.ly/3ewKLK1
This Ultimate Illustrated History of Aerosmith 50th Anniversary Edition
One of the greatest rock 'n' roll bands of all time and the best-selling American hard rock band of all time—is now revised and updated to celebrate the group's 50th anniversary as well as their multi-year farewell concert tour. Updated with 16 additional pages of text and photographs, this complete history of one of the world's most successful and popular bands. Features album reviews, discography and nearly 400 photos of the band.
Hardcover, 240 pages, $40.00, published by Voyageur Press.Preview at Net Galley
Wes Anderson The Iconic Filmmaker and his Work – Unofficial and Unauthorised
Wes Anderson: The Iconic Filmmaker and His Work – Unofficial and Unauthorised
The definitive reference for all Wes Anderson fans. Loaded with rich imagery and detailed analysis of his incredible films – including the classicsThe Grand Budapest Hotel, Rushmore, The Royal Tenenbaums and Moonrise Kingdom as well as Anderson's highly anticipated new releaseThe French Dispatch – this is the first book to feature all of Wes Anderson's movies in a single volume. Presented in a slipcase with 8-page gatefold section, this stunning package will delight all Wes Anderson devotees and movie lovers in general. Hardcover, $35.00, published by White Lion. Preview link: https://bit.ly/31emkNp
365 Sports Cars You Must Drive365 Sports Cars You Must Drive: Fast, Faster, Fastest
Get in the driver's seat of a century's worth of sports car legends (and a few rather less legendary), in this great book, each presented with a fun and informative profile and fact-and-spec box. Whoever coined the phrase "getting there is half the fun" must have owned a sports car. And the wag who suggested that "it's the journey not the destination"? Probably driving a Lotus or MG at the time. From towering icons like Ferrari, Lamborghini, Porsche, and Corvette to everyman sportsters from Triumph, MG, Sunbeam, and Miata to oddballs like Crosley, Sabra, and DB, sports cars inspire passion and strong opinions as few other vehicles on the road can. Paperback, 26.99, published by Motorbooks. Preview link: https://bit.ly/2EII8rQ
The Joy of Dog TrainingThe Joy of Dog Training 30 Fun, No-Fail Lessons to Raise and Train a Happy, Well-Behaved DogBy Kyra Sundance
A fun and inspirational guide to teaching your dog the 30 tricks most fundamental to their training. The interactive program will enhance not only your dog's performance, but also your overall relationship with your dog. The tricks are explained with step-by-step instructional text and photos, with space for notes and logging your progress, and range from basic (Sit, Shake Hands, Paws Up) to advanced (Newspaper Delivery, Tidy Up Your Toys, Get a Soda from the Fridge).With this complete curriculum in dog tricks, you will establish a conscious and consistent pattern of relating to your dog in a meaningful partnership based on trust, communication, and respect. Paperback, $19.99, published by Quarry Books.Preview link: https://bit.ly/3hGjdmn
Nothing says a luxury holiday gift like White Diamonds, especially a radiant White Diamond Necklace. Certified natural diamonds set in an 18k white gold necklace is perfect for an icy sparkle in the cold weather.
www.astteria.com
Green Fingered Gifts
Water From A Crystal £14.99 from Waterstones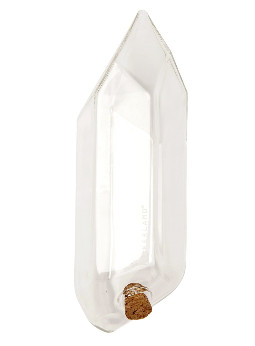 These clever hand blown glass crystals are the perfect way to consistently water your plants. Simply fill with water and place in your flower pot with the cork stopper facing down. It will drip water into your plants soil over the course of 3 to 4 days.
Pocket Pruner Tool £22.49 from Trouva
This 12-in-1 pocket-sized pruner is essential around the garden. Unfold this handsome beechwood tool for pruning garden plants, and use the remaining tools for household tasks.
Terracotta Seed Sprouter £17.50 from Fred Aldous
Expand your urban garden! Start germinating and growing your own seedlings with this set of three terracotta seed sprout plates. Put your seeds on the correct plate and place on the top of a glass of water.
Storm Glass Tube £20 from Waterstones
An invention of the captain of Darwin's HMS Beagle, this updated barometer responds to atmospheric fluctuations to forecast the weather. Crystals within the sealed glass chamber cluster or disperse with changes in air pressure or temperature. Solid beechwood base.
Foragers Playing Cards £9.95 from Trouva
By playing the game, you will experience and learn so much more about the edible and inedible gifts of nature. The game helps you identify and respect what is out there. Go out and see what you can find or recognize, but treat nature kindly! This deck consists of multiple card games in one. Top trumps, with the focus on wild treasures & any regular card playing games.
Seed Garden Kit £8.75 from Fred Aldous
Keep your seed collection in order! Includes 20 seed bags, 20 seed markers and a marker pen.
A Choral Odyssey
The Sixteen presents A Choral Odyssey, a new series of online programmes, produced by The Sixteen, with Founder & Conductor Harry Christophers CBE and presented by actor Sir Simon Russell Beale.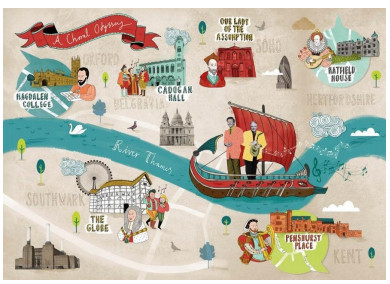 A Choral Odyssey will feature five programmes, exploring sumptuous music and beautiful architecture. Presented by Simon Russell Beale, each episode will take an in-depth look at a wide-ranging selection of choral music in locations that are relevant to the music and which inform the theme and choice of repertoire.
The locations include Hatfield House, Hertfordshire; Magdalen College, Oxford; Our Lady of the Assumption & St Gregory, London; the Sam Wanamaker Playhouse at Shakespeare's Globe, London; and Penshurst Place, Kent. Starting on 18 November, episodes will be released every Wednesday, all available to watch on demand until 31 January 20201. The series will culminate in an 'as live' stream of The Sixteen's Christmas at Cadogan concert (23 December).
Russell Beale, in conversation with Christophers, will discuss the socio-religious-political themes surrounding each composition. Christophers will talk through each piece of music providing real insight, using singers from The Sixteen to demonstrate, before performing the works in full. A real voyage of choral discovery, these programmes reunite the winning combination of Russell Beale, Christophers and The Sixteen, a formula that proved so successful and popular for the BBC's acclaimed series Sacred Music nearly a decade ago.
Go Back to Basics This Christmas With Marvin's Magic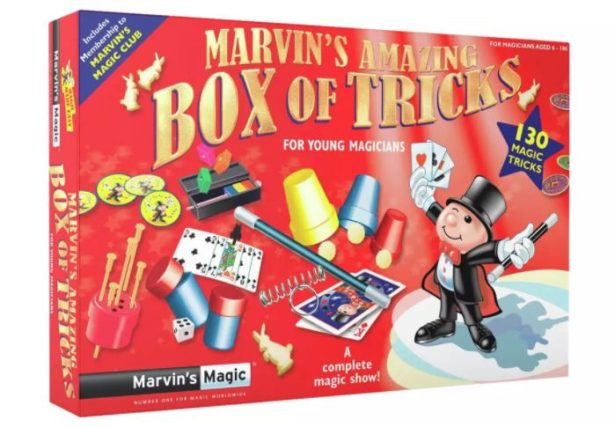 Argos have gone back to basics with their new video which celebrates the joy of Christmas. Sisters Daisy and Lucy are seen circling a magic set in the Argos Christmas Gift Guide. The heart-warming advert shows how simple things can make a big impact as the children transform and start performing magic tricks to the whole family.
The magic set is from Marvin's Magic and costs just £12, meaning it is an affordable Christmas gift. It encourages children to learn and practice their skills, then perform their very own magic show.
Marvin's Magic Made Easy Tricks allows anyone to become a magician. With 130 different tricks to learn it provides hours of fun. The set comes an illustrated instruction booklet so they can master tricks and play pranks. This set is exclusive to Argos.
Marvin's Magic 130 Magic Made Easy Tricks costs £12 from Argos
Give your hair the gift of GENi Hair this Christmas xx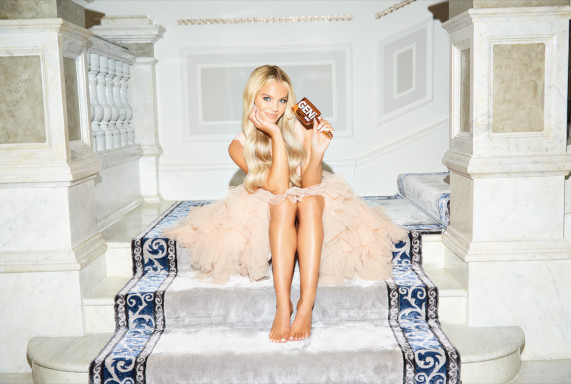 Don't leave your hair in Santa's busy hands this Christmas, take control of your locks with the new at-home hair kit GENi Hair.
This exclusive new treatment includes three products that work together quickly and easily to take dry, frizzy, unmanageable hair to sleek glossy locks, all in the comfort of your own home.
That's right, this festive season you can wave bye bye to expensive blow-drys, say no thanks to those damaging straighteners and gift yourself salon quality hair with GENi Hair instead.
A luxe pink and gold kit available especially for Christmas gifting and an ideal present for anyone missing their hairdresser right now!
www.genihair.com
Eliminates frizz instantly for silky, shiny, straight hair
Sulphate free, safe for natural hair extensions
Cuts blow-dry and styling time in half
No straighteners required reducing heat damage
Save £100s on expensive salon treatments
Lasts up to 12 washes
Reusable kit for less than £60
Cruelty free, vegan friendly and 100% natural ingredients with exotic Brazilian fruits
Give the gift of Italy this Christmas with Hotel STARLINO Vermouth, Aperitivos and Maraschino Cherries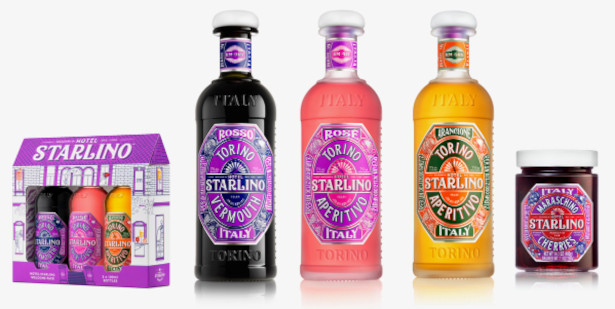 If you're stuck for ideas for Christmas gifting this year, Hotel STARLINO's range of Aperitivos, Vermouth and Maraschino Cherries are a beautiful present to surprise and delight loved ones. The range includes a vermouth, STARLINO Rosso, two aperitivos, STARLINO Rosé and STARLINO Arancione and delicious STARLINO Maraschino Cherries.
The Hotel STARLINO Vermouth and Aperitivos hail from Torino Distillati, Piedmonte, North-Eastern Italy and the STARLINO Maraschino Cherries are produced near Naples – the perfect way to give the gift of Italy this Christmas. At 17% ABV, all three drinks in the Hotel STARLINO range offer a great low alcohol alternative to classic cocktails.
Hotel STARLINO has launched a new gift pack containing 3 x 10cls of each of STARLINO Rosso, STARLINO Rosé and STARLINO Arancione.
Hotel STARLINO Gift Pack RRP: £12. ABV: 17%
Available from: Amazon
STARLINO Rosso is a classic "Vermouth di Torino" made from a blend of Italian wines and blended with a careful selection of botanicals including wormwood, bitter orange and cloves before it is aged in Bourbon Barrels for six months to give a rich, spicy, vanilla flavour. STARLINO Rosso is best enjoyed in a Manhattan or Negroni for the perfect Christmas cocktail.
STARLINO Rosso RRP: From £23 for 75cl. ABV: 17%
Available from: Amazon and Master of Malt
STARLINO Rosé is a delightful and refreshing aperitivo, made by blending Rosé wine, spirit, pink grapefruit peel, orange peel and 8 other botanicals. STARLINO Rosé is delicious when served as a Spritz or in classic cocktails such as a Royale when topped with sparkling wine and garnished with a STARLINO Maraschino Cherry.
STARLINO Rosé RRP: From £23 for 75cl. ABV: 17%
Available from Amazon and Master of Malt
STARLINO Arancione perfectly answers the trend for Orange Wines and Orange Spritzes as it is made from white wine, orange distillate, Sicilian Blood Oranges and 7 other herbs and botanicals. STARLINO Arancione makes for the perfect Christmas tipple when served on the rocks or topped up with tonic or sparkling wine and soda.
STARLINO Arancione RRP: From £23 for 75cl. ABV: 17%
Available from: Amazon and Master of Malt
STARLINO Maraschino Cherries are de-stoned, plump, ruby red cherries made from Italian Marasaca Cherries which produce a small "pop" after every bite, with a distinct sweet cherry flavour experience. STARLINO Maraschino Cherries are the perfect bartender-standard cocktail garnish for Manhattans or Negronis and are delicious drizzled over ice cream or cheesecakes for a decadent dessert.
STARLINO Maraschino Cherries RRP: £10 for a 400g jar, £20 for a 1kg tin
Available from: Amazon and Proof Drinks
@thestarlino @starlinocherries
www.thestarlino.com www.starlinocherries.com
Pocket Memories is proudly supporting Make-A-Wish UK to help capture lifechanging moments for children with life-threatening illnesses.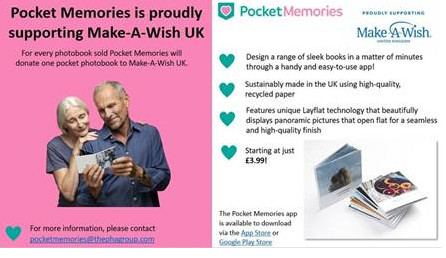 Pocket Memories, the high-quality personalised photobook app that capture's life big moments at a tiny price, has today announced that they will be proudly supporting Make-A-Wish UK, by donating one pocket photobook to the children's charity for every photobook sold.
By purchasing one of these personalised photobooks, you can help give back to a charity that supports an important cause. Make-A-Wish is a well-established charity that provides an opportunity for children between 3-17, who have been diagnosed with a critical illness, to choose and plan a special experience when so much else is dictated to them by medical treatment. A wish provides hope, something positive to look forward to and the chance to be a child first and a patient second.
Fantastic as a sentimental gift, an alternative birthday card, or as a precious keepsake, the photo books are created using the Pocket Memories app that uses clever AI software to instantly bring the design to life.
Allowing users to choose pictures straight from their own camera roll, the app removes the hassle of creating fiddly traditional photobooks and instead allows the user to design a range of sleek books in a matter of minutes.
Perfect for family and friends that may have missed baby showers, weddings or a special birthday event during lockdown or due to ongoing social distancing measures, these little pocket books are a thoughtful reminder to loved ones that they're cared for, and offer a keepsake that can be treasured for many years to come.
Starting at just £3.99, the range consists of three products, the flagship Mini Pocket Book (that really does fit in your pocket!), The Midi soft cover book, and the Luxury Midi hard cover book.
If you are looking for a last-minute gift or card, don't fret, Pocket Memories are able to quickly dispatch your photobook within 48 hours of placing an order to ensure you never miss a special event again!
Sustainably made in the UK using high-quality, recycled paper, all the Pocket Memories range features unique Layflat technology that beautifully displays panoramic pictures that open flat for a seamless and high-quality finish.
With the option to package the photobooks in a specially designed gift box at an additional cost of just £1.99, this makes the ideal Christmas, anniversary, or birthday gift for loved ones.
Pocket Memories is proudly supporting Make-A-Wish UK. For every photobook sold Pocket Memories will donate one pocket photobook to Make-A-Wish UK. Charity Reg Nos. (England &Wales) 295672 /(Scotland) SC037479.
The Pocket Memories app is available to download via the App Store or Google Play Store.
Get big sound from HomePod mini for £99.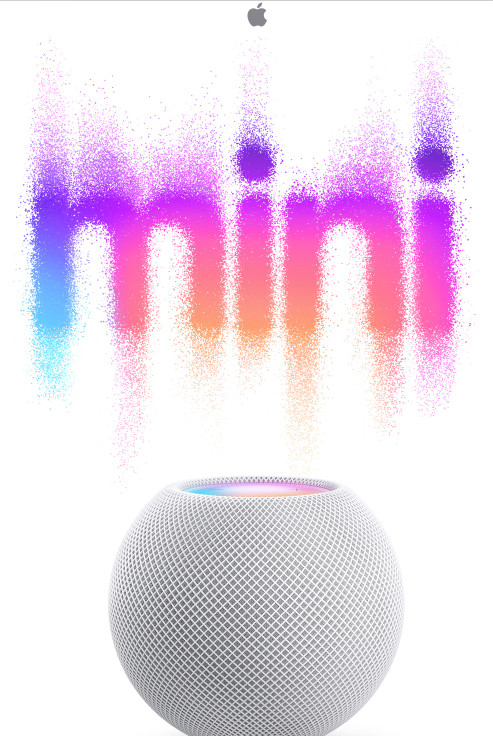 Let's get personal – with Timothy Taylor's this Christmas
From personalised beer bottles to festive favourite gift boxes – This Yorkshire brewery has Christmas covered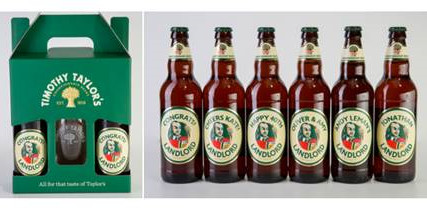 Launching just in time for Christmas, Yorkshire's own Timothy Taylor's is introducing a range of totally tailored (see what we did there) and unique gifts this festive season. For the first time ever, the family-owned brewery has introduced personalised beer bottles, giving you the chance to surprise friends and family, with something extra-special and totally exclusive this winter.
With up to 12 letters to get creative with, the bespoke labels will be available on Landlord – a firm favourite pale ale that has scooped up more awards nationally than any other beer. Creating a customised name or message on the UK's number 3 cask ale brand will make for a Hoppy Holiday indeed! Ranging from two bottles and a tulip pint glass gift pack, to a generous 48-pack, these quirky gifts also come with a personalised, hand-written Timothy Taylor's cartoon gift card, free of charge.
The independent, family-owned brewery that has consistently produced exceptionally tasty and high-quality beer for more than 160 years will be selling the personalised beer bottles online, with free delivery in the UK, making Christmas shopping an absolute breeze. The personalised Landlord bottles can be ordered by 2pm on December 18th, so be sure to get your orders in early.
RRP:
· 2 Bottle & Tulip Pint Glass Gift Pack (£25.00)
· 12 pack (£45.00)
· 16 pack (£60.00)
· 24 pack (£75.00)
· 32 pack (£95.00)
· 48 pack (£130.00)
Find it here: (link will be updated later this week) www.timothytaylorshop.co.uk/gifts/
Fantastically Festive 'Yorkshire Favourites' Gift Hamper
In addition to the personalised beer bottles, Timothy Taylor's is offering the ideal Christmas treat for any ale-aficionados in your life. (or a well-deserved present for yourself, after a rather, er, exhausting 2020). The brewery has teamed up with Yorkshire-based, family-owned artisan bakery, Botham's of Whitby, to produce a truly heartening Christmas hamper. We could all do with one of them this year.
Combining over 300 years' experience of baking and brewing, this giftbox includes a selection of Timothy Taylor's famous beers, Botham's of Whitby Landlord Fruit Cake, a delectable Landlord chutney and marvellous Poulter's Porter Orange Marmalade!
Also adding a personal touch, every purchase of the Yorkshire Favourite giftbox, comes with the option of a free personalised, hand-written gift message on one of Timothy Taylor's witty cartoon postcards. *Free delivery in the UK.
Contains:
· 500ml Landlord Bottle
· 500ml Boltmaker Bottle
· 500ml Knowle Spring Bottle
· 330ml Hopical Storm Bottle
· Botham's of Whitby Landlord Fruit Cake
· Landlord Chutney
· Poulter's Porter Orange Marmalade
· Landlord Bottle Opener Fridge Magnet
RRP: £35
Find it here: www.timothytaylorshop.co.uk/yorkshire-favourites-gift-box/
FRESH NEW TAKE ON STYLISH ACCESSORIES
CLEAN-CUT, STRUCTURED BAGS – MADE WITH CORK LEATHERS. SUSTAINABLE, CRUELTY-FREE & GENDER NEUTRAL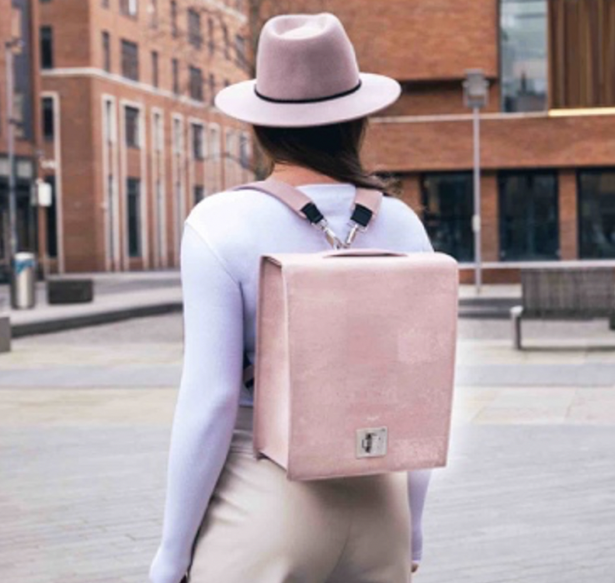 www.fashionwithoutaface.com
Available in eight stunning colours these bags, made from sustainable cork leathers can be used as a tote, rucksack or briefcase. Smart or casual, day or night the 'M' bag with its sleek lines is a new addition to the premium accessories market.
Fashion Without a Face make stylish accessories that are gender neutral, sustainable, Vegan and cruelty free. The M bag is made from one of the most sustainable materials on the planet, cork oak bark. 100% ethical, 100% PeTA approved leathers, 100% Vegan, 100% impermeable to gases and liquids, water, dust and oil resistant.
The 'M' bag comes with detachable and retractable straps to quickly transform it from tote to backpack to briefcase, an internal padded pocket for laptops and, zipped & mobile phone pockets for storing smaller items. The bag is fully lined with fabric made from 30% organic cotton and 70% recycled plastics – the internal structuring is also made from recycled materials.
Fashion Without a Face, is based in Manchester UK, is globally committed and is an ethical, bold concept with a hunger and passion to educate the world in the notion that fashion doesn't have to be barbaric to be beautiful.
Founder Scott Joseph adds; "We supply a level of detail that not only educates our consumers on how much work goes into our bags, we provide a compelling, tangible story they can buy into."
The time to get involved is now! www.fashionwithoutaface.com. Each M is £299 with free UK mainland delivery/. Available in Soft Pink, Matt Black, Forest Green, Charcoal Grey, Midnight Blue, Bordeaux, Denim Blue & Pearl Grey.
CELEBRATE CHRISTMAS WITH CAORUNN GIN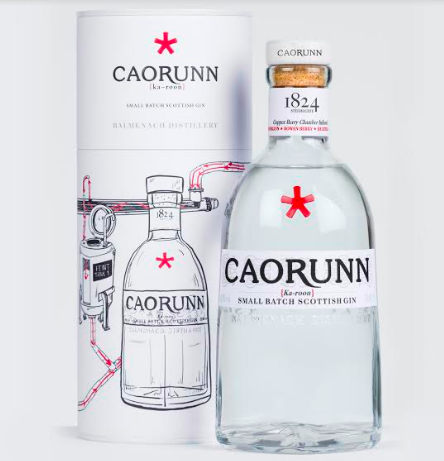 This Christmas season, Caorunn a super premium Scottish gin handcrafted using only the finest pure grain spirit as well as traditional and foraged gin botanicals will be releasing their limited edition Christmas gift tube which tells the story of how Caorunn produce their gin at their Balmenach Distillery with beautiful hand drawn Christmas illustrations.
Carefully handcrafted in the Scottish Highlands, Caorunn is nurtured in small batches and quadruple-distilled, giving it an individual flavour profile that is celebrated by mixologists and gin lovers the world over.
A modern "London Dry", Caorunn is clean, crisp, sweet, full-bodied, and aromatic, with a long, refreshing and slightly drying finish. An expert infusion of five locally foraged botanicals, six traditional gin botanicals and natural Scottish water, this gin celebrates its locality in the vibrant Scottish Highlands, as well as the age-old legacy of traditional gin distillation.
Each personally crafted bottle begins with the highest quality grain spirit and handpicked Celtic botanicals: dandelion, heather, Coul blush apple, bog myrtle and rowan berry. The spirit is then vaporised through the world's only working Copper Berry chamber in 1,000 litre batches, slowly infusing it with each of the key ingredients.
Built in the 1920s, the Copper Berry chamber is essential to the gin's complexities and harks back to a time when all gin was produced using this slow and attentive method.
The Caorunn Christmas gift tube is available to buy in selected Waitrose, Sainsbury's and Tesco stores, The Whisky Shop and other specialist spirit retailers. RRP £29
CAORUNN CHRISTMAS COCKTAIL
Ingredients:
35ml Caorunn Gin
50ml Clarified Apples & Spices Milk
20ml Pear Cider
Method:
Stirred Over Ice
Garnish: Dehydrated Apple
Glass: Old Fashioned / Ice Chunk
Clarified Milk:
Ingredients:
400g Caster sugar
Peel from two lemons
3b/coriander seeds
1 kg Cox apple
4-star anise
500 ml Jasmine tea
1000 ml Apple juice
500 ml whole Milk
150 ml Lemon juice
Muddle all the spices and fruit with sugar, add the zest and the hot tea. Let it cool down, Add the Apple juice and let it rest for 24h well covered in the fridge. Strain the punch in a jar. Warm up the milk until 80°c, add it to the punch while you are pouring the lemon juice in it. Let it rest for 30 minutes until it will naturally curdle and strain it with coffee filter paper. Once the liquid is filtered through, bottle it and label it.

A Magical Letter from Santa and more…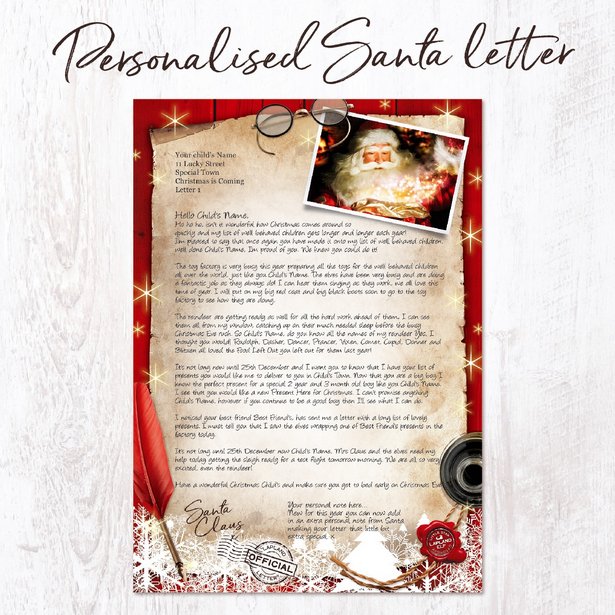 The Original Lapland Letters company delivering authentic Santa letters to children all over the world, personalised in many ways. Laplandletters.co.uk
Each letter from Santa Claus is individually addressed by Santa or Father Christmas and every letter from Santa Claus will have magical extras including: a Christmas Eve door hanger and Christmas colouring-in sheet. Also a magical personalized gift. Offering postage & packaging included in the price to anywhere across the world, Letters from Santa.
The Original Lapland Letters company delivering authentic Santa letters to children all over the world, personalised in many ways. Laplandletters.co.uk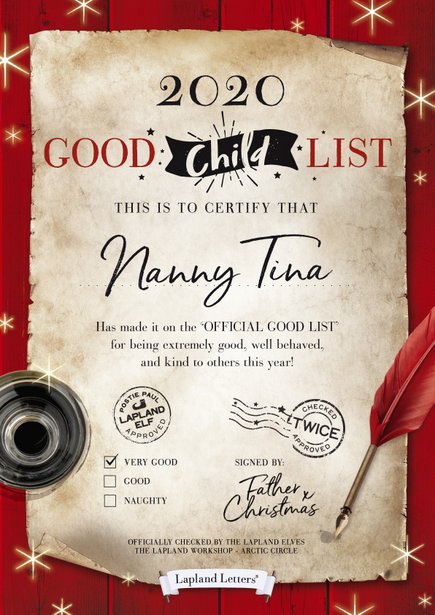 Company OverviewLetters from Santa – Our Christmas letters from Santa land on your door step making Christmas truly special, order your Letters from Santa from Laplandletters.co.uk – a letter from Santa Claus allow the magic of a letter from Santa at Christmas to truly begin. Our personalised letters from Santa Claus direct from Lapland Letters mail room to help make the spirit of Christmas come to life!
The most authentic Santa Letters Awards
Products
Magical Personalised Letters from Santa, Reindeer Food, Personalised Chocolate Bars from Santa, Lapland Wishing Stars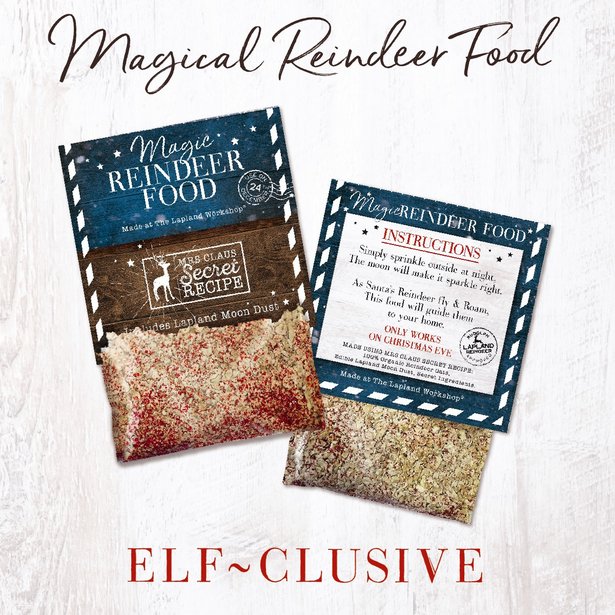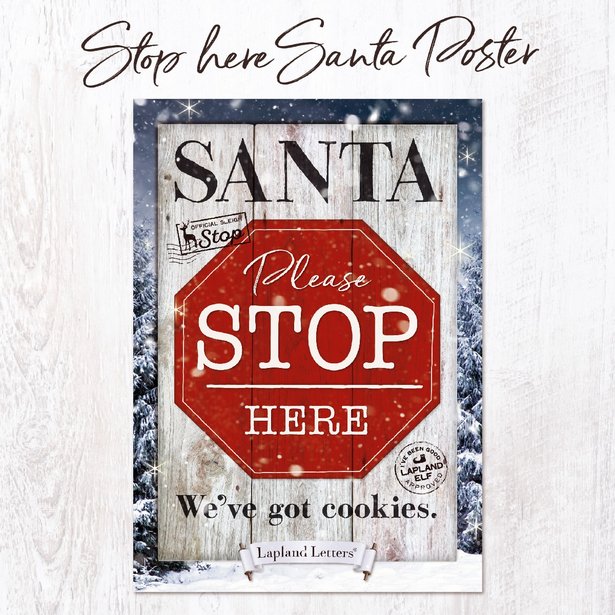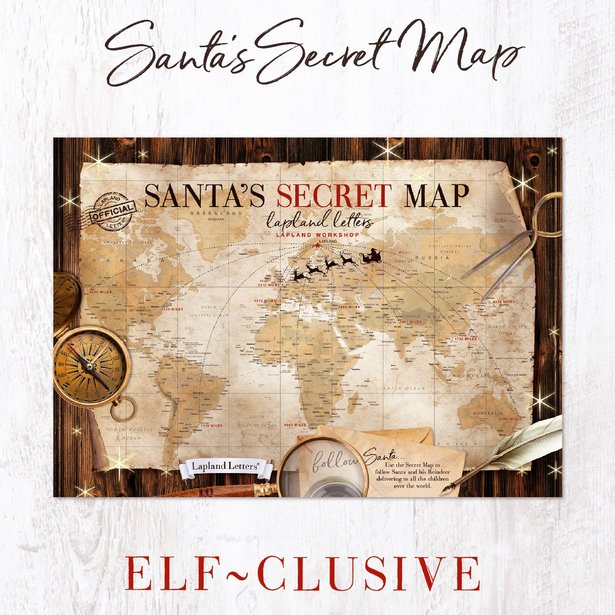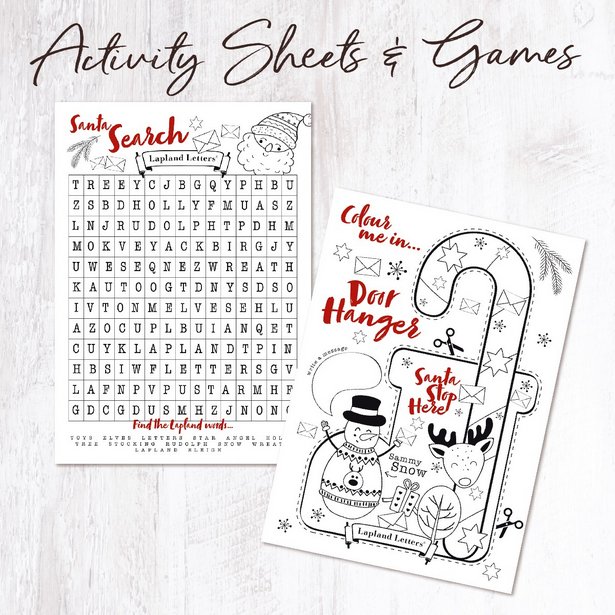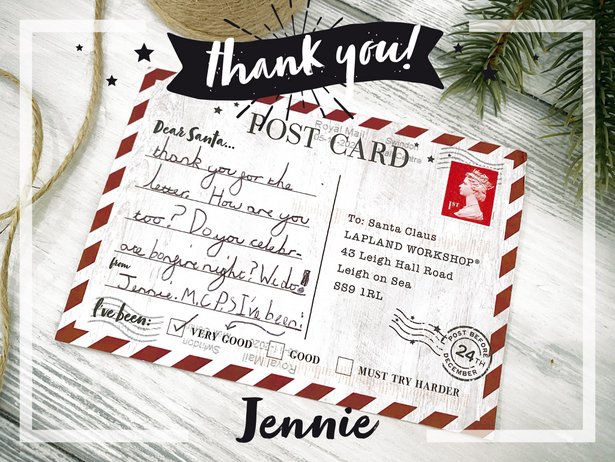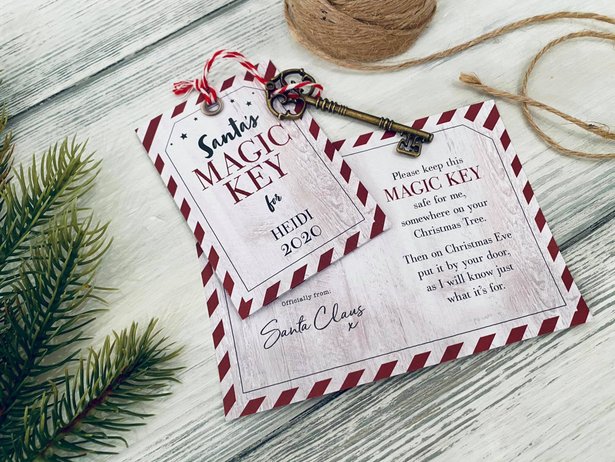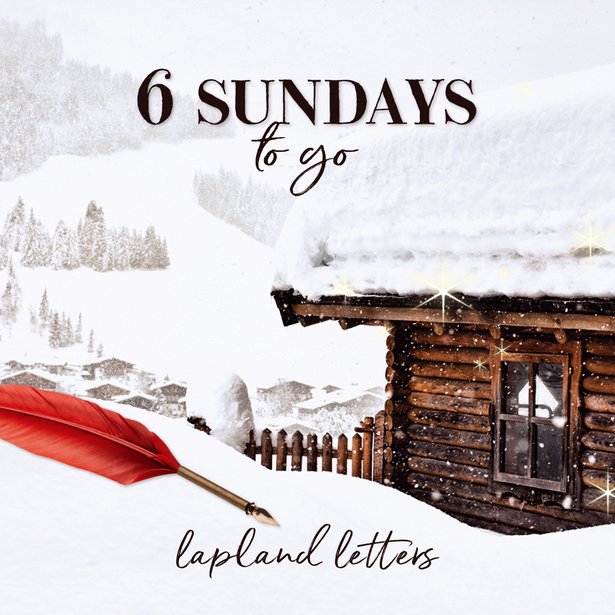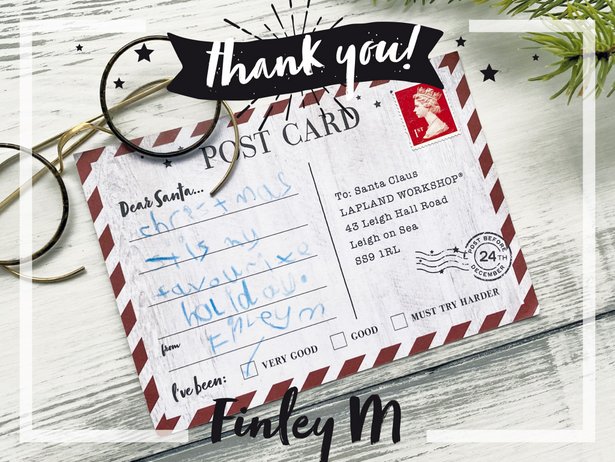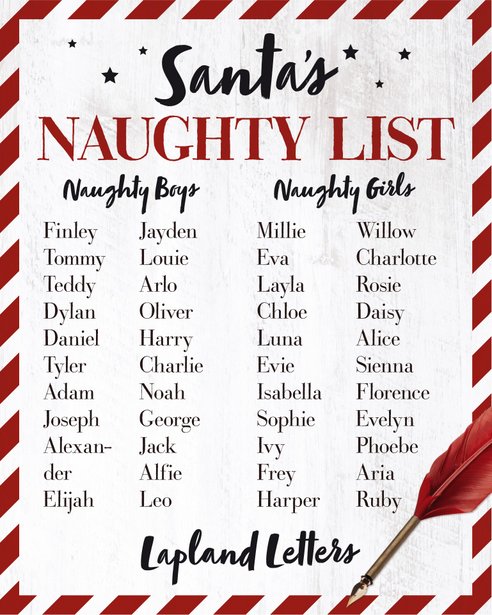 CLASSIC RUGBY UNION & RUGBY LEAGUE by ELLIS RUGBY ELLIS RUGBY – THE RUGBY HERITAGE BRAND. www.ellisrugby.com . A Pride In The Jersey Company.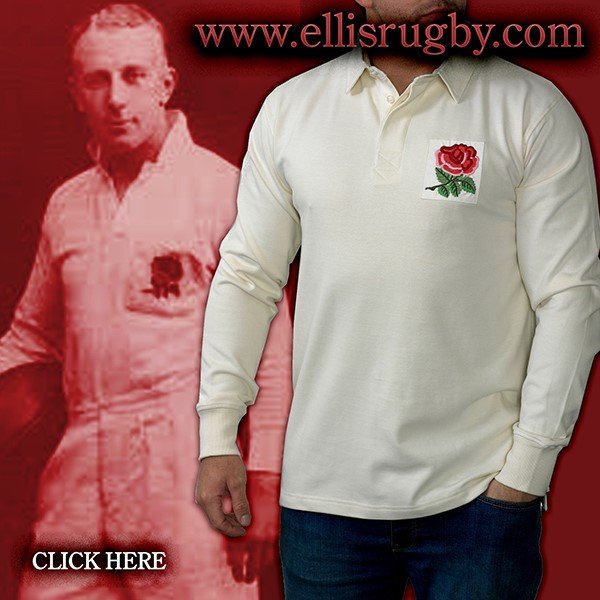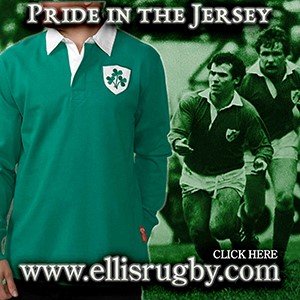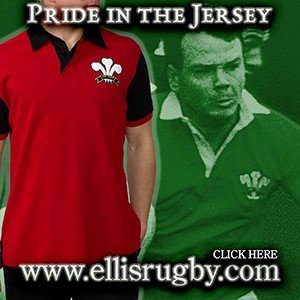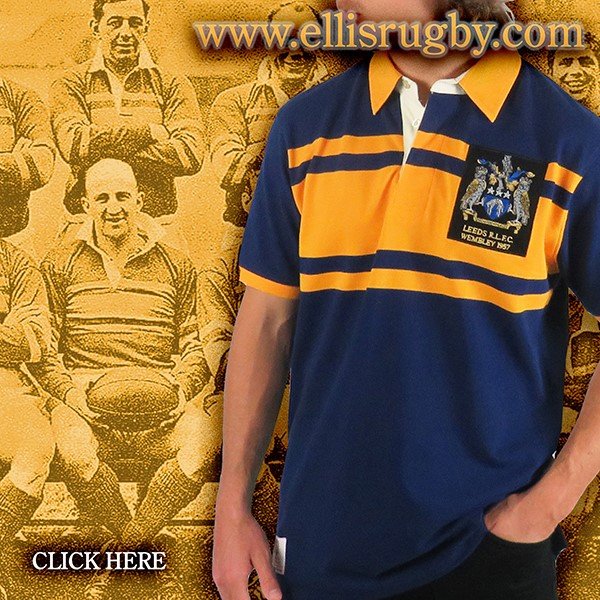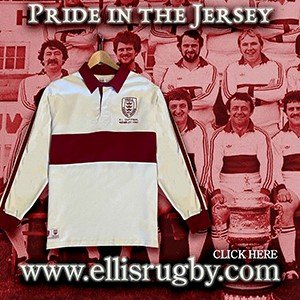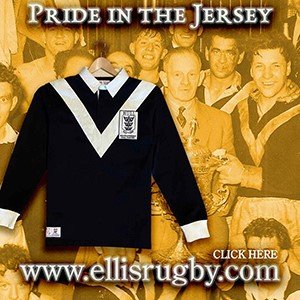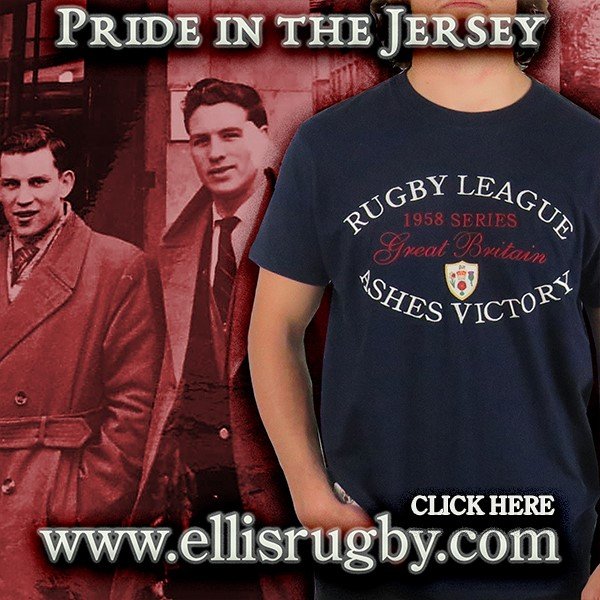 INDULGE YOURSELF AT HOME THIS CHRISTMAS WITH THE 'TASTE OF HOMEMADE'
THANKS TO FATHERSON BAKERY
With Christmas weeks away, award-winning Fatherson Bakery is proud to announce five sparkling new festive additions, all-inclusive of Fatherson 'own' recipes borne out of home cooking secrets. All handmade and hand-decorated by their skilled bakers. Introducing into the Fatherson Bakery Christmas range, the new collection includes a range of traditional festive bakery must have's including: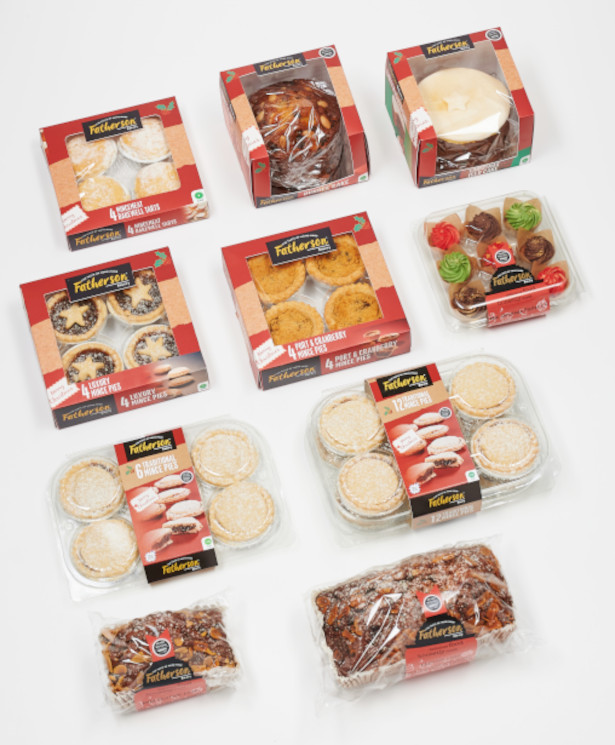 • Iced Marzipan Topped Rich Fruit Cake
• Traditional Dundee Cake
• 9 Mini Cupcake platter
• Crumble Topped Port & Cranberry Deep Filled Mince Pies
• Shallow Mincemeat Bakewell Tarts.
Available across the UK, including the Co-Op, Budgens, Spar, Londis, plus garden centres including Dobbies, Squires, Hillier and 100's for farm shops and independent retailers the Fatherson Christmas Range includes a family of nine bakery delights to indulge in all set to be loved by everyone.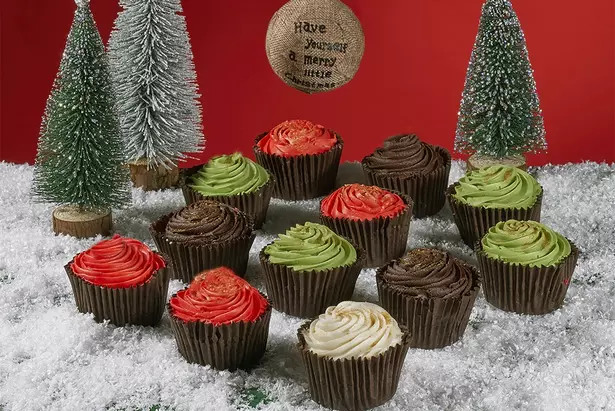 The new festive products in the seasonal range are:
• 5-inch Iced & Marzipan Topped Rich Fruit Cake, loved and scored 10 out of 10 by the Fatherson's independent consumer testing panel. RRP: £9.99
• 5-inch traditional Dundee Cake a firm favourite for those that love a traditional, festive bite. RRP: £9.99
• 9 mini Cupcake Platter with chocolate cakes topped with delicious festive red, green and chocolate brown icing. RRP: £3.50
• Crumble Topped Port & Cranberry Pies, featuring orange flavoured shortcrust pastry borne out of Fatherson's secret, award-winning pastry recipe, these pies are packed with Port soaked cranberry mincemeat filling RRP: £3.99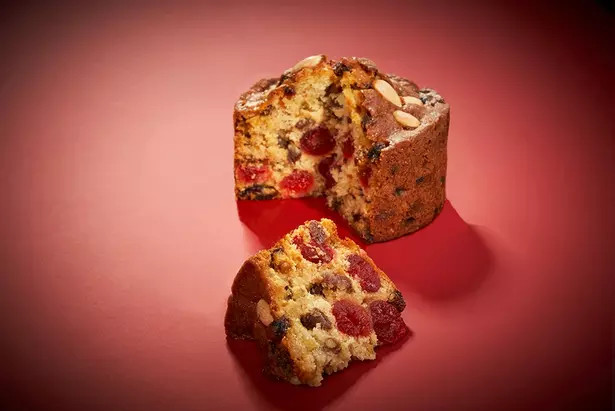 • Shallow Mincemeat Bakewell Tarts (available in a pack of 4), combines a tasty mix of mincemeat and Bakewell flavours RRP: £3.99
And the family Christmas, award-winning favourites include:
• Traditional Mince Pies (available in 6 or 12 packs). Made from Fatherson's secret pastry recipe, and signature mincemeat these award-winning mince pies are individually hand made and hand-decorated. RRP: £3.00
• Luxury Mince Pies (available in 4 or 12) made from Fatherson's secret, award-winning shortcrust pastry recipe and filled with Fatherson's sumptuous brandy-soaked mincemeat filling, another bakery favourite winning the hearts and minds of Fatherson's taste test panel with a perfect 10/10 score. RRP: £4.00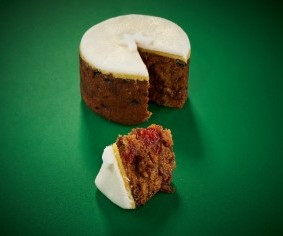 • Festive Loaf (available in mini or large). A brandy-soaked Fruit Sponge containing the very best in class ingredients, plus raisins, sultanas and glace cherries, topped with flaked Almonds. RRP: 4.99-8.99
• Apple & Mincemeat Pie. This 8-inch shortcrust pie has a generous Bramley Apple and mincemeat filling, topped with flaked almonds and decorated with sugar dusting. RRP: 4.50
• Christmas Tree shaped Cupcake Platter (12 Christmas themed cupcakes). Including a variety of coloured icings topped with gold sparkle, and is a Fatherson bakery favourite whatever your age. RRP: £7.50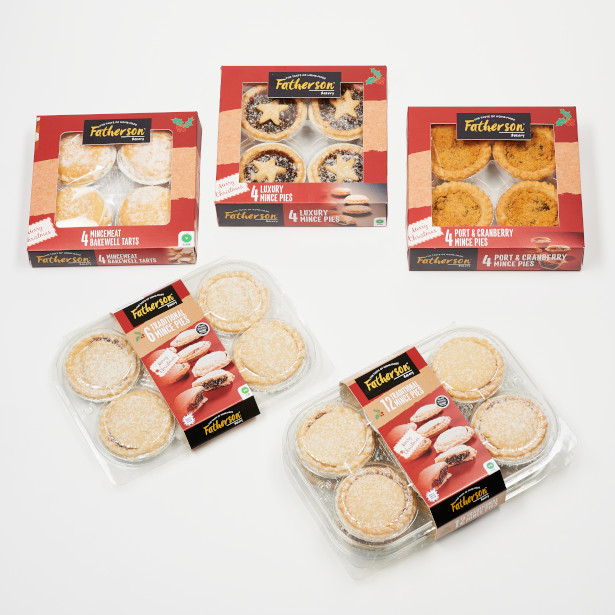 Fatherson Bakery is renowned for creating 'best in class' products with the finest locally sourced ingredients for the true 'taste of homemade'. Proudly baked in Britain, the Fatherson festive collection uses quality ingredients and a tried and tested Fatherson 'owned secret recipes', ensuring every bite tastes like you made it yourself at home. Made in small batches, the Christmas range features fresh ingredients to replicate the same much-loved baking practices used in the home kitchen.
The indulgent Christmas collection from Fatherson includes natural flavours only with no artificial colourings and is suitable for vegetarians. And while using the very best quality ingredients is vital to Fatherson, so too is ensuring all packaging is 'planet friendly'. All the mince pie and cupcake platter packaging are made from 100% recyclable materials.
For more information visit www.fathersondirect.co.uk.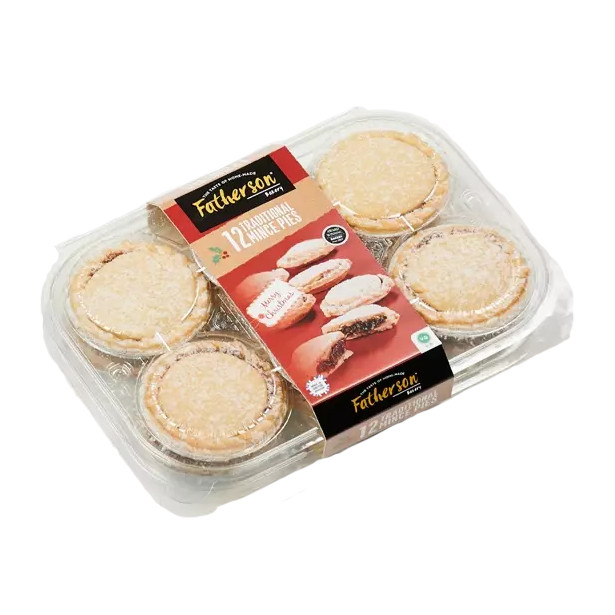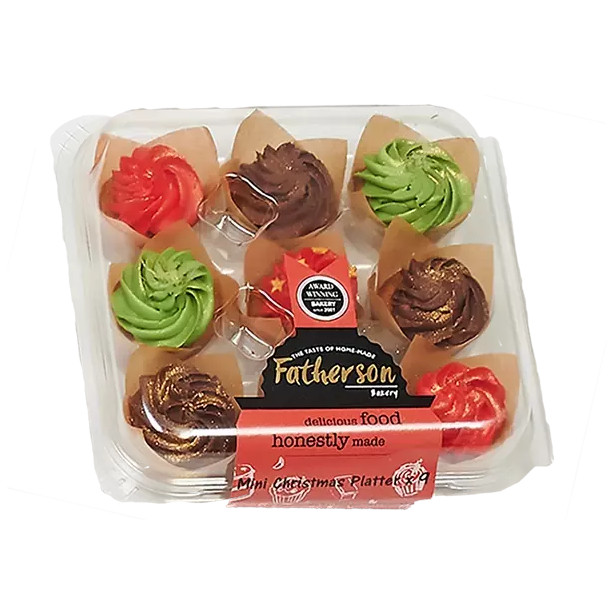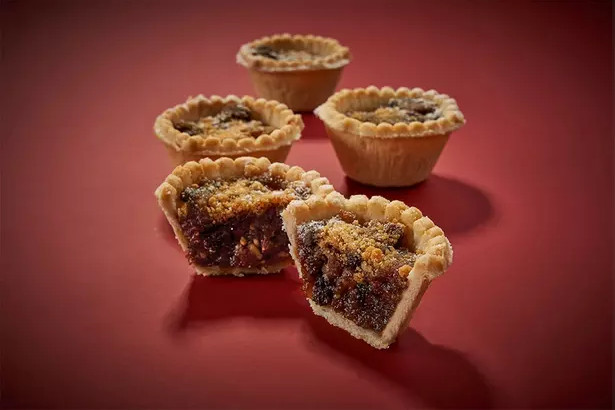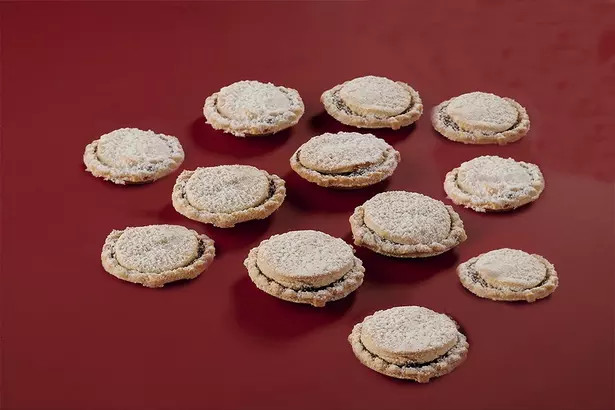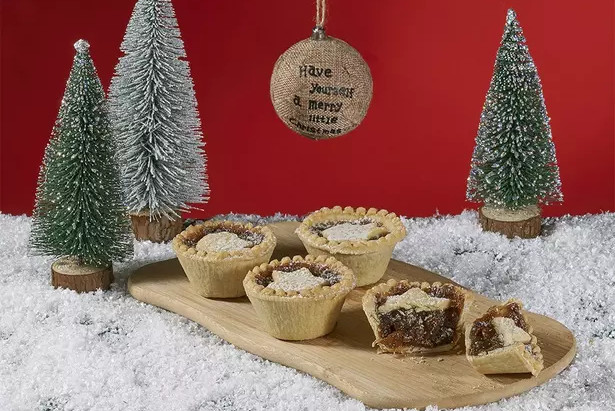 Fifteen One-Of-A-Kind Christmas Gift Ideas.

Pure Essence Greetings Personalised Gifts for Everyone on Your List.
With Christmas less than two months away, now is the perfect time to start thinking about presents for family and friends in order to avoid the dreaded pre-Christmas stress of purchasing gifts at the last moment. Pure Essence Greetings, an online shop of personalised gifts, has prepared fifteen unique ideas for everyone on your list.
FOR HER:
Personalised Adult's Colouring Book
This intricate adult colouring book has been designed for relaxation and stress-free art therapy. Personalised with any name embossed on the luxury cover, this gift also includes a personal message on the opening page. High quality thick paper has been specially chosen: whatever your choice of pencil, crayon or pen, the pages remain perfectly crisp.
Personalised Abstract Rose White Wooden Keepsake Box
This beautiful floral White Wooden Keepsake Box is the perfect gift for that special lady in your life. The sleek and stylish outer design is combined with practicality of the box for storage of special memories. This box features a sturdy metal clasp and quality metal hinges.
Personalised Sleek Bar and Disc Necklace
A delicate mini bar and charm necklace is perfect for a simple thoughtful gift for her. The disc can be personalised with an initial or a number to commemorate any name or occasion, whilst the bar charm can be engraved with a name or special statement.
FOR HIM:
Personalised Engraved Decanter
This small decanter can be personalised with the name of the recipient. Suitable for a range of different types of drinks, it will become a sophisticated addition to any home bar.
Personalised Luxury Brown Leatherette Wash Bag
This wash bag is perfect for storing a variety of items such as deodorant, and skincare, grooming and hair care products. The washbag features a handy carry handle and zip closure, ensuring the contents are kept safe and secure! There is also an internal zip compartment for the organisation of smaller items.
Personalised Football Quiz Book
Now they can enjoy football when they're not, watching it, playing it, or talking about it. This premium puzzle book is packed full of football based quizzes and other trivia, and as a bonus there's even a page full of questions about the recipient's favourite team.
FOR COUPLES:
Personalised Mr & Mrs Black and White Bath Towel Set
This gorgeous personalised Mr & Mrs Black and White Bath Towel Set features matching towels, making it the ideal present for couples.
His & Hers Personalised Matching Mug Set
The perfect gift set for a husband and wife that is practical yet beautifully made with loving care and attention. Now your favourite couple can wake up every morning with a favourite brew in their favourite matching mug.
Champagne & Glasses Gift Sets
Whether a gift for your partner or for a special couple you know, this unique gift of bubbles and flutes will certainly help to toast a unique couple during Christmas, New Year or on their anniversary! Beautifully presented in a black silk-lined gift box, this gift is a unique way to wish them many more happy years.
FOR KIDS:
Children's Superhero Personalised Cutlery Set
This practical 3-piece set of stainless steel is set with unique plastic handles. The cutlery can be personalised with any name up to 12 characters.
Personalised Silver Star White Baby Blanket
Pure Essence Greetings Personalised Silver Star White Baby Blanket is an adorable gift for any little one. Ideal for newborns or kids during their first year of life, this soft and warm blanket will become a favourite item for both parent and a child.
Personalised Ladybird Compendium
The Three Little Pigs, The Elves and the Shoemaker, and Jack and the Beanstalk have been reproduced together in this personalised special-edition book. The stories written by Vera Southgate have been complemented with Robert Lumley's original illustrations, instantly recognisable from their success in the Ladybird series.
FOR PET OWNERS
Cream Pyramid Pet Bed
This pyramid shaped pet bed can be personalised with the name of any precious pet. This Pyramid Pet House is made from a soft polyester fleece and features a non-slip base and removable cushion.
Personalised Pet Photo Socks
It's very hard for pet owners to say goodbye to their pet when they're off to work in the morning, or when they go on holiday. With these socks, they can walk their pets wherever they go!
Personalised 'Reserved For' White Pet Bowl
This fun and practical ceramic pet bowl is perfect for a special pet's food or water!
No matter the choice, Pure Essence Greetings can provide personalised unique gifts within a week, available for pick up in store, as well as through national and international delivery.
Culinary Gadgets
Mozart Kitchen Timer £15.18 from Amazon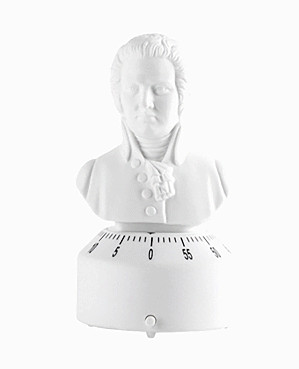 Make sweet music in the kitchen with the help of Mozart the maestro. A bust of the famous composer that is also a clever kitchen timer that plays one of Mozart's masterworks. Can time your cookery to perfection up to 60 minutes.
Bottle Top String Light £10.75 from Amazon
Turn empty bottles into a decorative piece. Fits most bottles. Ideal table centrepieces to create romantic mood lighting. 5 warm white LED string lights connected to a cork top.
Cheese Knives Mice £16.99 from I Want One Of Those
These 3 Blind Mice Cheese Knives are made from rubber wood and stainless steel. The cute set of 3 are a lovely addition to the dinner table when serving a cheese board.
Woodlands Morph Mug £11.22 from Amazon
Add your favorite hot beverage and watch this mug morph right before your eyes! Made with thermographic inks, our morph mugs react to heat, revealing new and fun graphics. As your beverage cools, the graphics change back to their original state, telling you it is time to refresh your cup!
Rockin Tongs £12.99 from Cotswold Trading
Flip, Turn, Grab & serve any food edibles! Great for one hand use. Made of durable beechwood construction with natural oil finish.
Guitar Bamboo Chopping Board £24.99 from Urban Gifts
Ideal for chopping and slicing finger foods, salads, meats and cheese; the incredibly designed Bamboo Guitar Cutting tool is simply made for the music-loving, guitar obsessed chef!
Crab Multi-tool £19.95 from Trouva
At the beach or on the go, this crab just wants to lend a helping claw. Grip his sturdy beechwood shell to utilize any one of his helpful stainless steel appendages. Comes with a mini scissor, bottle opener, 3/16 flat head screwdriver, can opener, mini knife, and rope saw.
Shovel Bottle Opener, Copper £10 from John Lewis
This shovel-shaped opener makes light work of opening bottles. An attractive piece for any home bar, it has a copper-plated finish.
Zen Tea Infuser Bottle £20 from Amazon
Modern glass bottle with infuser and secure bamboo lid, make your tea and drink it too.
Monkey Stainless Steel Tea Infuser and Drip Tray £9.50 from John lewis
A monkey-shaped tea infuser made of durable stainless steel. Place a tea bag inside and let the monkey hang around in your cup until your brew is just right. It's dishwasher safe and so easy to clean and includes a matching drip tray
INTRODUCING CrosswordsBackwards

CrosswordsBackwards introduces the first major change to the standard crossword puzzle in over 100 years!
We crossword fans have bee solving crossword puzzles the same way–from left to right and from top to bottom–since Arthur Wynne published the first crossword puzzle in Liverpool, England, in 1913.
CrosswordsBackwards, located in Jacksonville, Florida, has taken the standard crossword puzzle and literally turned it around 180 degrees!
With CrosswordsBackwards, "Across" clues are solved from right to left, and "Up" clues are solved from bottom to top.
Solving a crossword puzzle in this new, different, and unique way adds another level of challenge and fun for the cruciverbalist.
Users have described CrosswordsBackwards as an "interesting and creative twist," a "novel idea," a "nice challenge," and even "diabolical."
CrosswordsBackwards publishes a new backward puzzle daily and also has hundreds of archived backward puzzles.
It makes an excellent, inexpensive gift for the crossword lover in your life.
Visit crosswordsbackwards.com
CREATE A PERSONALISED CHRISTMAS GIFT WITH A HELPING HAND FROM THE WORKS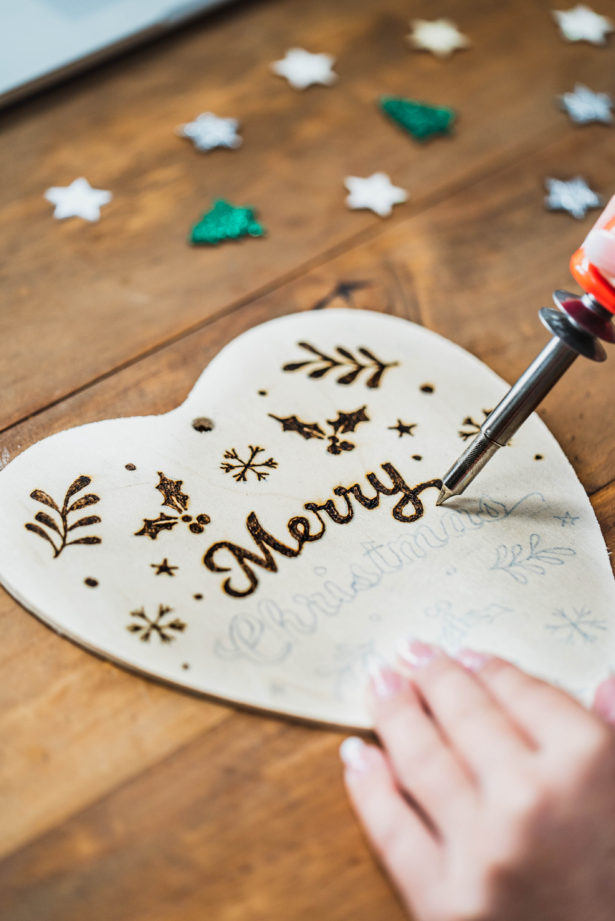 Christmas shopping has commenced, but with a third of adults worried about the cost of the festive season ahead(1), why not treat your loved one to an affordable handmade gift instead?
We all love to receive a personalised pressie – it's the ultimate keepsake and something we can treasure for years to come. So, why not try something different and master the art of Pyrography, an ancient practice of decorating wood by burning designs into it with a heated burning tool! It's not only a great way to create customised and personable gifts for your friends and family, but it suits all ages and tastes!
So, get crafty and unleash your creative flair! All you need to do is follow these simple steps from the UK's leading family-friendly retailer, The Works.
WHAT YOU WILL NEED:
Pyrography tool
Wooden item (e.g. wooden heart or wooden box)
Sharp Pencil or ball point pen
Masking tape & scissors
Carbon Paper
Wet cloth
STEP BY STEP GUIDE
Step 1 – BEFORE YOU START
It's a good idea to familiarise yourself with the pyrography pen before you start engraving the wood of your choice. To practice, take the pyrography tool out of its packaging, plug it in, and wait for it to heat up for about five minutes. Next, take a piece of scrap wood and test out the different tips included in the kit. Move the pen as you would move a pencil – and off you go!
Step 2 – SELECT A DESIGN OF YOUR CHOICE & PREPARE YOUR WOODEN PLANK
The first thing you'll need to do is figure out what shape or text you're going to burn on the wood. If you can draw and want to freehand it, you can skip this step. But if you're not confident in doing so, you can use a pre-made image of your choice. If necessary, you may need to sand the item down to even out any bumps on the surface.
Step 3 – TRANSFER YOUR ARTWORK WITH PENCIL
Transferring your artwork on wood with a pencil can be done in two ways – you can directly draw on the wood, or to make things easier, you can transfer your artwork using carbon paper. To do that, print out the actual size of the artwork you would like to transfer, put the carbon sheet on the wood, tape the artwork over it and go over the design with a pencil or pen to complete the transfer.
Step 4 – BURN THE ARTWORK
Once the artwork is transferred here comes the fun part – burning! Attach a tip to your pen, turn up the heat and let it heat up for about five minutes. When you have a nicely heated pen, the next step is to start tracing your image. Take your time, let the pen sit on the wood for a second to burn it in. The outline doesn't have to be perfect but try to keep it close. After making the outline, fill the artwork to complete the design.
Step 5 – FINAL TOUCHES
After the wooden box is competed you may wish to paint it with a clear varnish or fill the artwork with a coloured paint.
So, all that's left is for you to get your supplies so you can start creating personalised wooden gifts for your friends and family this Christmas!
For more information about The Works and its pyrography tool visit here.
The sustainable fashion label Collina Strada is launching a gorgeous collab with Skullcandy headphones on this Thursday the (embargoed until 29.10 at 9 am).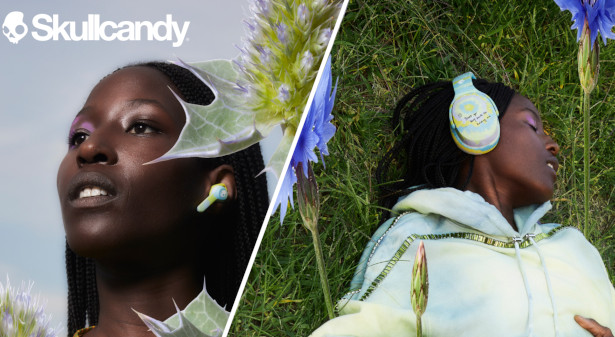 Designed by the talented Hillary Taymour, the collection includes two different headphone models – the Indy Evo & Crusher Evo in her signature tie-dye style.
The collaboration will be available exclusively from Skullcandy's website:
Crusher Evo Headphones – £ 149.99 // Indy Evo True Wireless Earbuds – £ 99.99
DR BECKMANN ISSUES TOP LOCKDOWN TIPS FOR HAPPY PET HOMES
HOW TO KEEP YOUR HOUSE CLEAN AND KEEP YOUR PET STRESS-FREE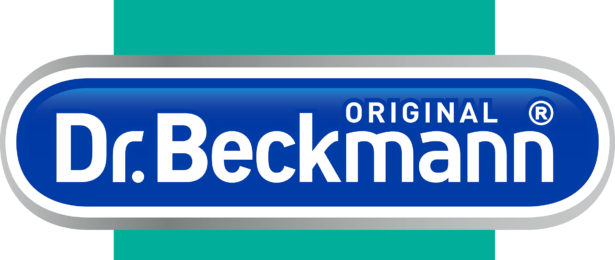 WHILE Brits flocked to stores to stock up on paper and pasta during the first lockdown, they are now being urged to ensure they look after the third 'p' – their pets – during the UK's new lockdown.
The whole country has been forced to adapt to a change in routine as the UK has gone on lockdown.
But family members with waggy tails have had to adapt too. And with many pet owners reporting changes in their pet's behaviour since the start of social-distancing, even if they're enjoying the constant company, it's time to pay special attention to all our four-legged friends.
Experts say every pet will respond to lockdown in different ways. And some pets, accustomed to their owners leaving home during the week, may be confused or even stressed by the changes.
While the Government has recommended walks and outdoor exercise just once per day per member of the household, it means that homes with two or more people should take turns walking the dog, but households with one member must limit their dog walking to once per day – another confusing change for pets.
And pets who experience changes to their exercise schedule might well display behavioural problems such as restlessness, destructive chewing, going to the toilet inside or barking and whining.
So keeping on top of household cleaning is essential.
Susan Fermor, spokeswoman for Dr Beckmann – the makers of the new Pet Stain & Odour Remover, said: "We love our pets here at Dr Beckmann and there's no doubt that they've been affected by lockdown as much as we have. The changes that come with this new lockdown can cause them huge stress, which can cause problems with their behaviour.
"We can't stress enough the importance of looking after pets during this new lockdown, especially if they're feeling out-of-sorts. That can result in increased mess in our homes too – with that change adding even more to their stress.
"So, with pets potentially being at home more, keeping your home clean is really important to help alleviate that stress, making things seem more normal for them too."
Dr Beckmann has today issued guidance on how to keep your home clean if you have pets, during lockdown.
TOP TEN EXTRA CARE CLEANING TIPS FOR PET-LOVING HOMES DURING LOCKDOWN
Carpets
Whether it's muddy paw prints or an abundance of dog/cat hairs, carpets are the battleground for all pet stains. If you've found that you've got mud on the carpet, resist the temptation to wipe at the stain. Let the mud dry and scrape off the dried dirt, then tackle the mark with a stain remover. Dr. Beckmann's Pet Stain & Odour Remover is always handy to have in the cupboard – perfect for your mucky pups
Floor
Floors often have unseen dirt and germs and need a deeper clean, especially when your pets are roaming free. Brushing hard floors and then mopping with anti-bacterial products is a good way to keep on top of the dirt and germs
Pillows & cushions
These items will be getting some extra use during lockdown, who doesn't enjoy cuddles with their pooch on the sofa?! As a result of this, these items need to be washed regularly. Place cushion covers in the washing machine and for cushion pads or pillows use a non-bio detergent and tumble dry
Bedding
Similarly to the above, lockdown will potentially see people let their dog sleep in the bed with them. A treat for our pets, but can soon lead into a dirty disaster for us. To get rid of pet odour from your sheets, check the car label and then wash them on the hottest temperature possible. Hotter water can kill most germs and bacteria and will remove pets smelly scent
Front doors
Door knobs, handles and letterboxes are common items that are usually forgotten about when doing your cleaning chores. When your four-legged friend is all hyped up ready for its daily walk, it's likely that they'll jump up at the front door – eager to escape lockdown. It's important to regularly wipe down the front door with soap and water and apply a surface cleaner to the objects. Save money and time by not leaving the metal lift unwiped, the longer it is left the harder it'll be to clean afterwards
Clothes
Pet hair can get all over our clothing as many dogs aren't hypoallergenic so use a roller or sticky pad to remove any pet hair from clothes before washing them. Tests have proven that washing your clothes at 60 degrees with a good detergent can be just as effective
Furniture
Similar to our clothes, as our pets lay on them for hours on end (alongside us) dog and cat hair can often remain on furniture, the best approach is to use a sticky roller or pad to remove visible pet hair followed by using the vacuum cleaner to capture any unseen hair and dust
Car
Keeping your car clean is a tough task, especially when you're driving home from a woodland walk. Invest in seat covers, which are easy to take off and place in the washing machine. If you don't have covers, tackle tough seat stains with washing-up liquid and warm water. Use a damp cloth and sponge the stain until it disappears
Stairs
As we spend more time in lockdown, the stairs will be getting extra use, so you'll need to keep on top of these regularly. Firstly, tackle your stairs with a vacuum to make sure you remove all the extra dirt and debris. Then use Dr. Beckmann's Carpet Stain Remover's brush head to clean your stairs of stubborn stains and marks. If you have a pet in the home, then the Pet Stain & Odour Remover does the trick and helps eliminate the pet's odour
Pet bed and accessories
Your pet's bed, toys, blanket and any other accessory you have in the house have a tendency to pick up the strong pet odour, as they are used daily. Make sure you clean these regularly, a machine-washable pet bed is advised. Simply place the bed and the other accessories in the washing machine for a deep cleanse, which will leave the products smelling fresh and fur free (fingers crossed)
Dr Beckmann Pet Stain & Odour Remover is available instore now at Aldi & wilko and on dr-beckmann.co.uk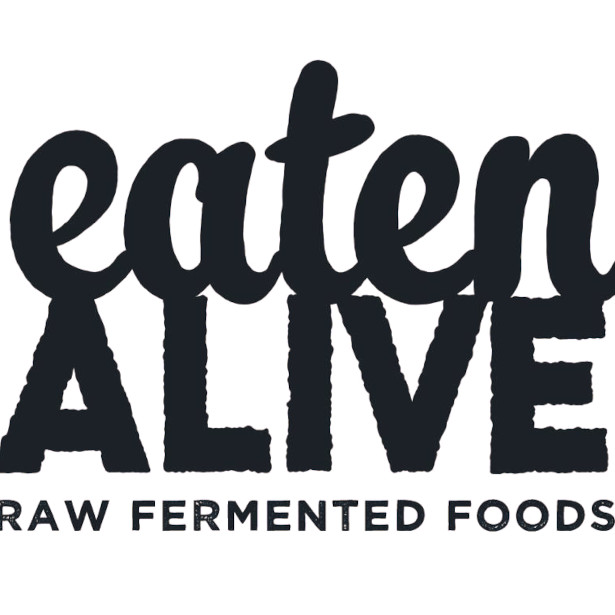 'Eaten Alive', is an award-winning fermented foods producer based in Battersea and created by two former Michelin starred chefs. Their hot sauces are used across top London restaurants – from the Gordon Ramsay restaurant group to Soho House. They are also stocked in Whole Foods and Planet Organic, and now consumers can buy them direct.
Eaten Alive are launching their 'Discovery Pack' for Christmas.
'Eaten Alive' Discovery Pack: The perfect Christmas gift for foodies and hot sauce lovers!
'Eaten Alive', the award-winning fermented foods producer created by two former Michelin starred chefs, has launched its first 'Discovery Pack' featuring four of its best-selling fermented hot sauces – all bursting with flavour and the beneficial bacteria that helped create them. An explosively delicious gift for fermented food fans and spice lovers, the pack includes the Smoked Sriracha, Chocolate BBQ, Scotch Bonnet and Preserved Lemon sauces (£14.99, available from amazon and eatenalive.co.uk).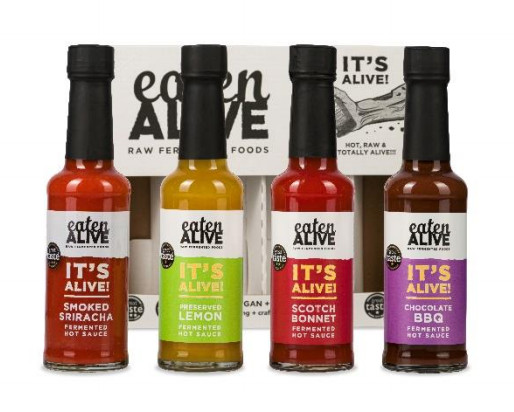 n Alive Hot Sauces are the must-have gift for food lovers this Christmas and a brilliant stocking filler for friends and family – from just £3.99 150ml. Guaranteed to liven up the festive season with seven different flavours to choose – from the new Lime & Jalapeno and Kimchi Hot Sauce, to the classic Smoked Sriracha, they are all brimming with good bacteria, additive free, completely raw and vegan.
Eaten Alive is a fermented foods producer, making award-winning kimchis, sauerkrauts and hot sauces. Founded in 2016, it is the creation of two chefs – Pat Bingley and Glyn Gordon, who after over 20 years combined experience in some of the UK's top restaurants (The Ledbury, L'Enclume, Fera), bonded over a shared passion for fermentation, flavour and the link between live cultures and health.
The pair started with a stall at London's Borough Market, demand soared and they are now on the shelves of Whole Foods, Planet Organic, various independent Deli's and the Eaten Alive online shop.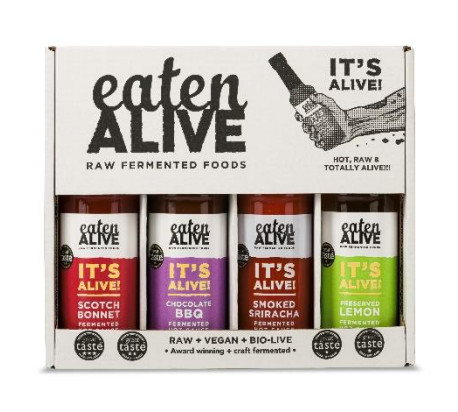 There are thousands of hot sauces, but only a handful have been through the fermentation process, which produces addictive, satisfyingly savoury characteristics and well-rounded heat. Eaten Alive's are made with exciting combinations of ingredients, some of which are smoked in-house before being lacto-fermented over several months. When these ingredients have developed the complex flavours, they are blended with raw, unfiltered cider vinegar and cane sugar to produce a hot sauce brimming with the fruity characteristics of scotch bonnets, intense – full of nuance and flavour, and rich in live cultures.
Not only a delicious gift the sauces are also a brilliant alternative condiment for Christmas leftovers – from your turkey sandwich to Christmas hash. Ideas include: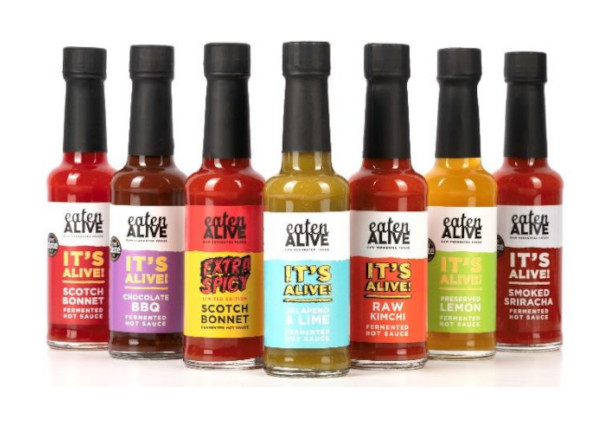 Try mixing 'It's Alive Preserved Lemon' hot sauce into mayonnaise for your turkey sandwich or Boxing Day potato salad
The 'It's Alive Scotch Bonnet' hot sauce is just the thing for pepping up your prawn cocktail; just mix equal parts ketchup and mayo, a few dashes of It's Alive Scotch bonnet, a squeeze of lemon and a shake of Worcestershire – perfect
For a party snack, combine the Chocolate Habanero BBQ with a little honey and a squeeze of ketchup and use as a sticky glaze for sausages or chicken wings
The Smoked Sriracha goes with almost anything, but is the business for breakfast – eggs, bacon, sausages…you name it, this sauce is the one.
The Fermented Hot Sauce Range:
Extra Spicy Scotch Bonnet Sauce (150ml, £4.99) – Eaten Alive's hottest ever sauce, using super-hot scotch bonnet chillies from a French grower, they have imparted all the complexity of flavour brought by fermentation with lots of fruity scotch bonnet flavour to create the ultimate hot sauce that balances fiery heat with a great taste. Not for the faint-hearted, it is a step-up in heat from the original 'Scotch Bonnet Hot Sauce', made with fermented peppers, live cider vinegar and raw sugar – the new version is perfect for 'chilli-heads' looking for the ultimate spice hit.
Lime and Jalapeno Sauce (150ml £3.99) – super fresh, and as tangy as it is spicy; super addictive and perfect for chicken and fish, or try adding to dressings, gaucamole or salsa for a fiery kick
Kimchi Hot Sauce (150ml, £4.99) – created using the Eaten Alive 'Classic Kimchi' and kimchi brined chillies, peppers and traditional gochgaru (dried Korean chilli) all fermented and blended into the perfect fusion of Eaten Alive's two passions!
Smoked Sriracha (£3.99 150ml) – Combination of chillies, sweet peppers, garlic and onions are smoked over oak before being fermented for several months to develop tantalisingly complex flavours. Smoky, rich and tangy with a deep chilli kick.
Chocolate Habanero BBQ (£3.99 150ml) – An explosive mix of habanero, cayenne and ancho chillies, smoked over bourbon barrel chips, then slowly fermented to intensify the flavour. Blended with raw cacao and preserved limes its deeply savoury.
Preserved Lemon (£3.99 150ml) – A fiery yellow chilli sauce with the fresh, zesty magic of ripe lemons. Yellow habanero chillies, sweet peppers and lemons, slowly fermented over several months then blended with raw unfiltered cider vinegar, fresh lemon juice and a touch of pure cane sugar.
Scotch Bonnet (£3.99 150ml) – Scotch bonnets and sweet peppers with a touch of garlic, slowly fermented to develop intense, fruity flavours then blended with raw unfiltered cider vinegar and a touch of pure cane sugar – use wherever you would Tabasco!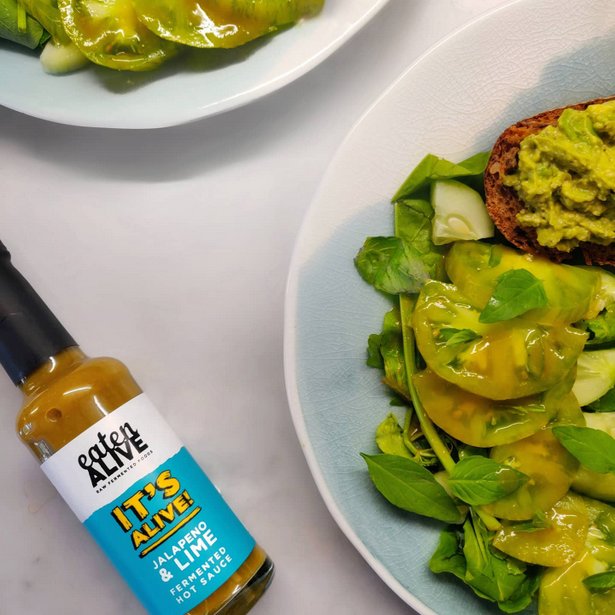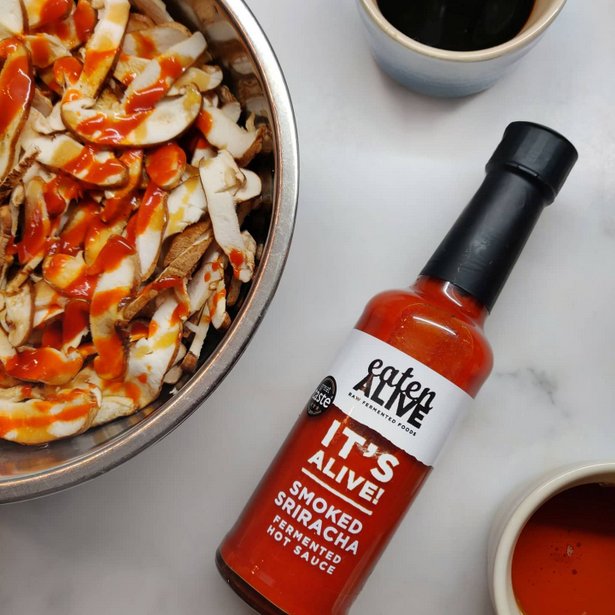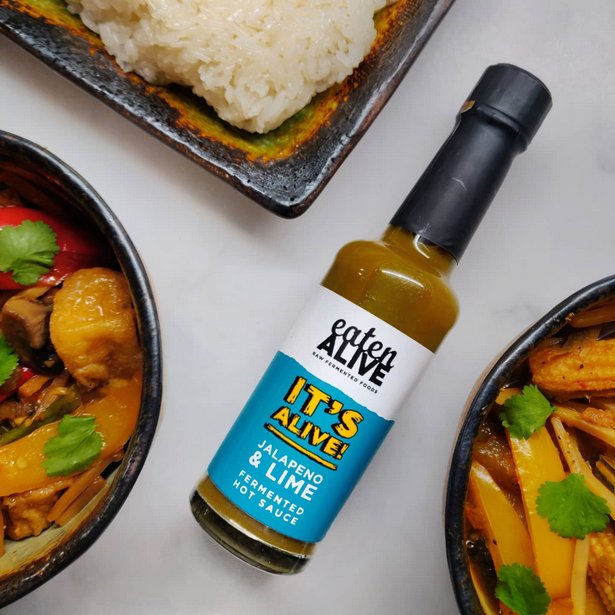 The impact of Christmas gifting on the environment is devastating.
But there's now a way you can give something back to nature and make people feel good about themselves too.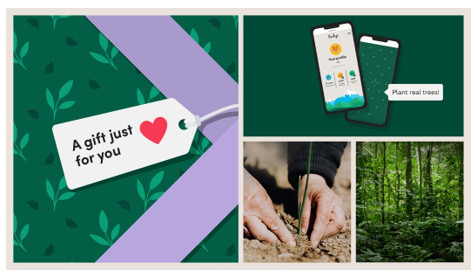 Environmentalists are now calling Christmas the world's worst annual environmental disaster. From excessive food waste, long-distance travel, and Christmas lights, to cards, gift wrapping, and gifts themselves, the environmental impact of our favourite time of year can be disastrous. Christmas shopping makes up a large portion of our Christmas CO2 emissions.
At Ecologi we know that Christmas is a time where finding the right gift (that causes the least environmental impact) can be hard to find. That's why we now offer a range of fantastic gift options that make meaningful, positive contributions to the environment.
● Christmas Trees
Gift your loved ones their own forest of 100, 500, 1000 or more trees. With Ecologi's Christmas Trees, your friends and family receive an interactive profile to view their very own virtual forest. Trees are one of the best tools to tackle the climate crisis. With community-led reforestation partner, The Eden Reforestation Project, Ecologi plants mangroves and other highly effective CO2 removal tree species in Madagascar, Mozambique and Nicaragua. A gift that reduces global warming and helps the earth recover. And if you really love trees, there's an option to give someone a forest of 100,000!
● Climate Positive Christmas
Make someone Climate Positive for Christmas, with either a 3, 6 or 12 month Ecologi subscription. These Climate Positive gifts are a combination of tree planting and highly certified climate solutions, such as protecting the Amazon Rainforest. One year's subscription will prevent or remove 14 tonnes of CO2 from the atmosphere (the average footprint of a UK citizen). A great way to help loved ones offset their unavoidable emissions and do some good for the world this Christmas.
With each gift, you will receive an email with a gift card and code for your loved ones to activate their interactive profile and redeem their climate positive gift.
Climate Positive Gift Options
● Plant 100 trees – £12
● Plant 250 trees – £30
● Plant 500 trees – £60
● The most extravagant forest gift: Plant 100,000 trees – £12,000
● 3 months Climate Positive – 36 trees & 3.5 tonnes of CO2 – £13.50
● 6 months Climate Positive – 72 trees & 7 tonnes of CO2 – £27
● 12 months Climate Positive – 144 trees & 14 tonnes of CO2 – £54
About Ecologi
Ecologi is committed to finding and supporting the world's best climate crisis solutions – tree planting and highly certified climate projects. Founded in June 2019, Ecologi has planted 4 million trees and removed over 178,000 tonnes of CO2, with the help of 10,000 members. For Ecologi, collective action and planet saving projects are essential to making a long lasting, positive impact on the environment.