Check out this exciting award-winning aromatherapy brand, Aroma Energy. aromaenergy.co.uk
They're a great affordable brand that are 100% vegan and ethical. Check out these products which if you think about it are ideal as mother's day personal treats!
Mother's Day Gifts: Great Smelling, Ethical Aromatherapy Products
With many feeling the pinch this Mother's Day, it might feel impossible to find a gift within budget that shows just how much you care. Treat mum to some affordable yet delightfully smelling aromatherapy
products from Aroma Energy, with essential oils starting at £2.20.
What's more, the brand was voted best vegan aromatherapy company of 2022. So not only do their products smell wonderful, but you can also enjoy them knowing that they are ethically sourced and made to the highest quality.
Aroma Energy sell a range of ethical aromatherapy products, including scented candles (£9.99), wax melts (£2.49), room sprays (£3.49), essential oils and fragrance oils (starting at £2.20).
Products that Mums loves:
Relax and Calm Scented Candle, RRP £9.99 Relax & Calm Scented Candle | Best home fragrance | Essential oil blen – Aroma Energy > https://aromaenergy.co.uk/products/relax-calm-scented-candle-best-home-fragrance-essential-oil-blend-coconut-wax?_pos=16&_sid=07ed43504&_ss=r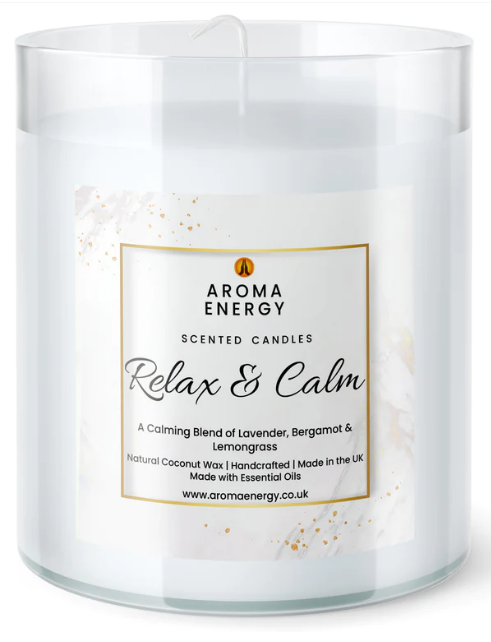 Help mum slow down and unwind after a busy day with the Aroma Energy Relax and Calm scented candle, made from a soothing blend of lavender, bergamot and lemongrass essential oils. This delicately scented
candle is the perfect accompaniment to an evening on the sofa or a dinner with loved ones.
'Anxiety' Essential Oil Gift Set with Travel Case, RRP £19.99 Essential Oil Gift Set Travel Case with pack of 4 x 10ml oils for Anxi – Aroma Energy > https://aromaenergy.co.uk/products/essential-oil-gift-set-travel-case-with-pack-of-4-x-10ml-oils-anxiety-lavender-bergamot-patchouli?_pos=4&_sid=1eaa43096&_ss=r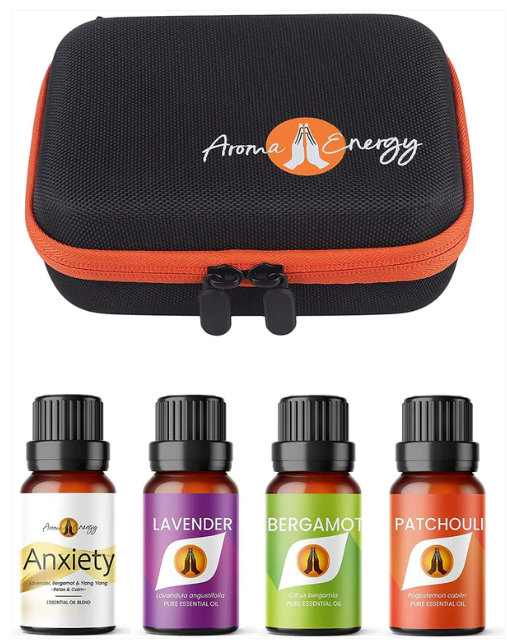 Treat the on-the-go Mum wherever she may be with an Aroma Energy travel case complete with four 10ml essential oils from the
best-selling Anxiety range. The hardy case is the perfect companion for traveling and comes with eight empty slots to fill with essential
oils she loves. These oils can be added to showers and baths, enjoyed diluted for massages, or simply inhaled. _
Life Wax Melt Set (set of four), RRP £6.99, Life Wax Melt Set – Aroma Energy > https://aromaenergy.co.uk/products/life-wax-melt-set?_pos=4&_sid=2ed4e53a4&_ss=r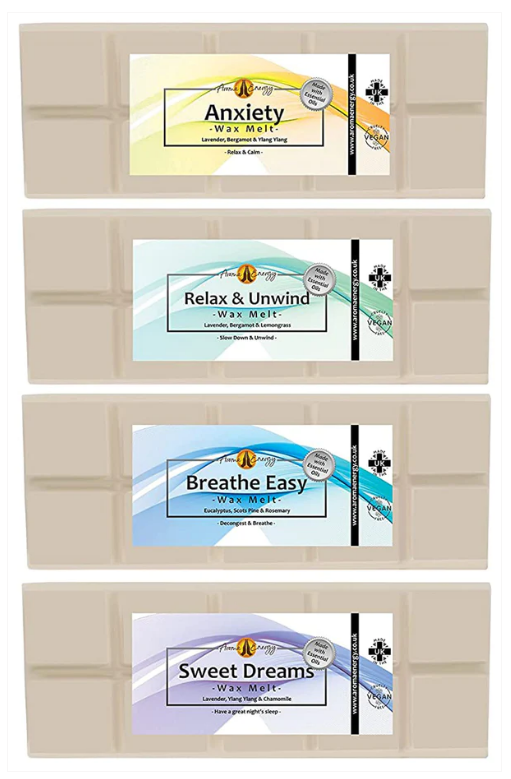 Wax melts have taken the world by storm! This bespoke set of Life Wax Melts from Aroma Energy is the perfect way to show mum you care. Made
from hand crafted delicate blends of essential oils, these long-lasting wax melts make the perfect gift. Simply place in your wax burner and feel the stresses of the day melt away.
Sweet Dreams Roller Ball Set, RRP £7.99 (set of three), Sweet Dreams Roller Ball Set | Essential Oil Roller Ball – Aroma Energy https://aromaenergy.co.uk/products/sweet-dreams-roller-ball-set-essential-oil-roller-ball?_pos=12&_sid=79adc6301&_ss=r
Help mum drift away into a blissful night's sleep with this set of roller ball essential oils. Apply to pulse points across the body and
feel waves of gentle scent that will soothe and relax. Want to take that sense of zen on the go? Slip a rollerball into your bag and use
whenever you need a pick me up during the day. This set features three of Aroma Energy's most popular scents: Lavender, Sweet Dreams, and Relax & Unwind.
Stockists:
Aroma Energy | Essential & Fragrance Oil, Wax Melt & Diffusers https://aromaenergy.co.uk/
Amazon.co.uk: Aroma Energy https://www.amazon.co.uk/stores/AromaEnergy/page/270D781C-AACD-4B4C-AB47-DBEA488DA24B?ref_=ast_bln
Aroma Energy | eBay Stores https://www.ebay.co.uk/str/aromaenergy
About Aroma Energy:
Aroma Energy, recently voted the best vegan aromatherapy company of 2022, aims to bring tranquillity to every aspect of their customer's lives through scent. They specialise in expertly crafted affordable
essential oils that have been carefully selected and tested for quality by founder Dean Shaw. All their oils are bottled in the UK and sent out from their factory in Watford. Whether infused within a
scented candle to inspire calmness around the home or in separate fragrance oils in a travel case for easy accessibility wherever life takes you, Aroma Energy is always on hand.