Bring the adventure from the skies of Pandora to your own backyard with the new Avatar RC Deluxe Banshee and Avatar RC Classic Banshee from Zing, inspired by 20th Century Studios' blockbuster film, Avatar!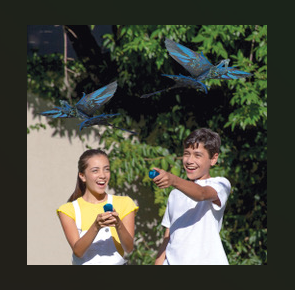 The new Avatar RC Banshees are the perfect blend of traditional remote-control and Zing's drone toys, with altitude ranges of up to 200 feet and pre-programmed auto flying experiences.
With the six-axis sensor, the Avatar RC Banshees can achieve smart take-off by hand to then fly through their environment. The sensor also allows the Banshees to maintain altitude, fly in a straight line, as well as prevent them from flying too high.
Zing Avatar RC Deluxe Banshee


• The Avatar RC Banshee is complete with Banshee sound effects and system voice notifications via the speaker on the remote-control.
• Three different Banshee sound effects and 25 remote-control voice notifications available such as "Connected and ready to fly," "Turning left," "Banshee needs to rest, come back to base," among others.
• Two different flying modes for varying skill levels:
o Height Limit Mode: For beginners! Maximum flight altitude will be capped at nine feet.
o Free to Play Mode: No limitation for flight altitude.
• Perform simple tricks using the buttons on the remote or combine maneuvers to invent your own!
• Avatar RC Deluxe Banshee has a wingspan of 14" and comes with a remote control, two rechargeable lithium batteries and a USB charger.
Age: 8+ | MSRP: $59.99 | Available: Now at Amazon, Walmart.com, zing.store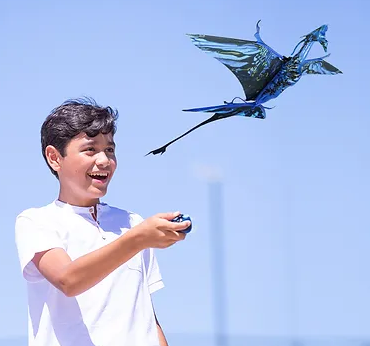 Zing Avatar RC Classic Banshee


• Easy-to-use remote control with simple flight modes to control both speed and direction.
• Avatar RC Classic Banshee has an 11" wingspan and comes with a remote control, one rechargeable lithium battery and a USB charger.
Age: 8+ | MSRP: $44.99 | Available: Now at Amazon, Walamrt.com, zing.store