If I Weren't With You Hardcover – Picture Book, 4 April 2017
by Rosie J Pova (Author)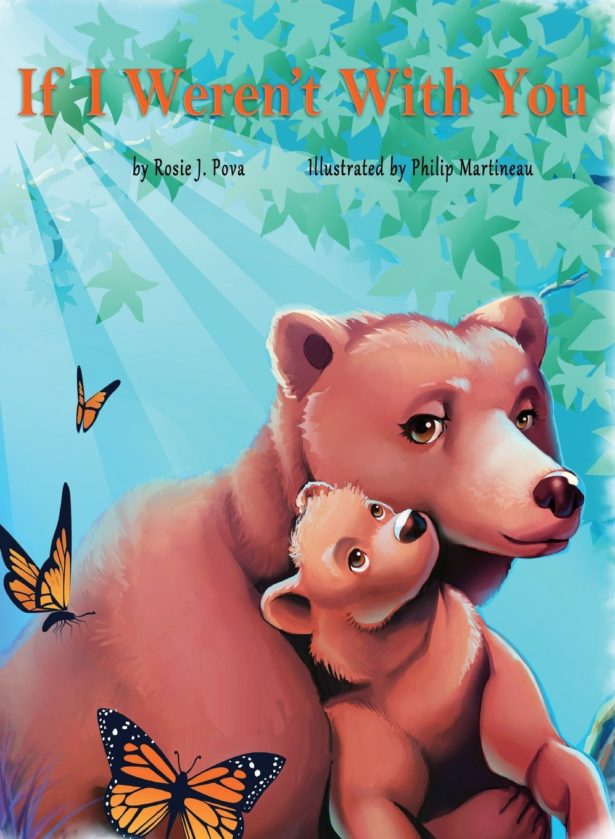 "Mama, if I weren't born, what would you do?" Willy starts a conversation with mama Bear while he's on the move, acting like a natural youngster. In a series of simple and direct questions, the bear cub seeks and receives his mother's reassurance of love and security as the two take a walk in the forest. Mama Bear uses imagery of the forest to communicate her feelings to her cub.
Review
"A sweet bedtime tale reminiscent of "Guess How Much I Love You?" that explores important themes of fear and loss in a gentle and accessible way." Karla Valenti
"This sweet lyrical story, reminiscent of The Runaway Bunny, will delight children as well as adults. When little Willy asks Mama Bear what she would do if he weren't here his mom responds using comparative poetry expressing her vast love for him." –Claire Lordon, Author and Illustrator of Lorenzo, the Pizza-Loving Lobster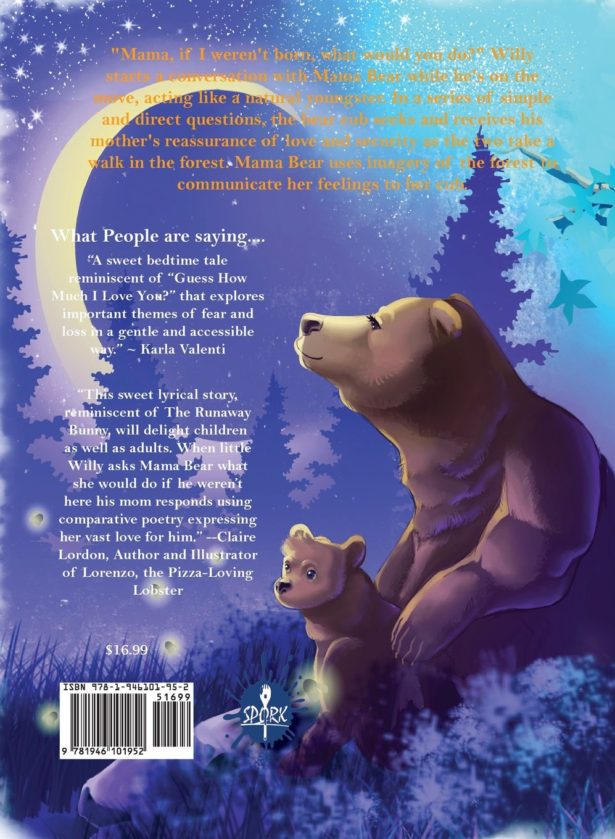 About the Author
Rosie J. Pova is a prolific children's writer, a wife and a mother of three. Ever since childhood, Rosie has had a passion for writing and has been fascinated with the power of words. She has written essays, short stories and poetry in Bulgarian and French as a young girl, but as a grown-up, her writing gave way to family, jobs and just life. In 2004, she revisited her love for writing, a few years after becoming a mom. Rosie is originally from Bulgaria now living in Texas with her husband and three kids. She writes primarily for children of all age groups, as well as poetry. Some of her poems have appeared in literary magazines such as Poetry Quarterly, Burningword Literary Journal, Haiku Journal and more. Through the ups and downs of the writer's life, today, Rosie is grateful to be able to create stories in English, connect with the community of fellow writers and also read, learn, and improve her craft daily. She dreams of inviting many readers into her make-believe worlds and hopes to touch their hearts with her words. Rosie J. Pova is represented by Marisa Corvisiero of the Corvisiero Literary Agency. www.rosiejpova.com
Philip grew up in Carson City, Nevada, and drew mountains, volcanoes, planets, and dinosaurs from a very young age. His biggest inspiration was Disney's Fantasia. Philip graduated from Academy of Art University in San Francisco in 2016, with a Bachelor's Degree of Illustration. He does a wide variety of artwork, from digital icons, to comics and storybooks!