Body Bubble Ball should be on your Christmas Wishlist!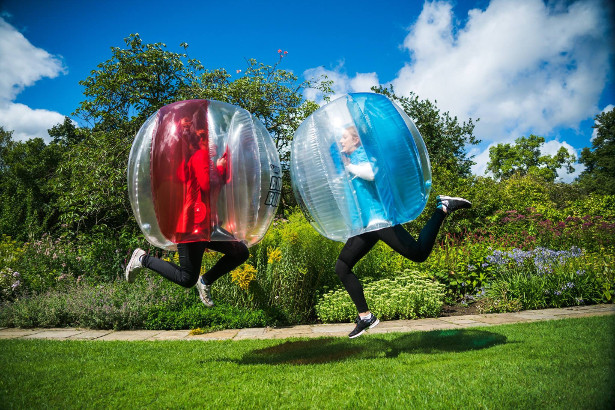 PINTEREST | YOUTUBE | FACEBOOK | TWITTER
With Christmas fast approaching children and parents alike are sifting through catalogues and websites to find the perfect gift for their loved one. The Wicked Body Bubble Ball is the hot ticketed item of the season. Fans of 'bubble football' – a growing global sport, can now purchase their very own to bash, crash and smash with their friends in the local park.
The Body Bubble Ball is also great fun to use in simple, one-on-one challenges with your mates, no football required!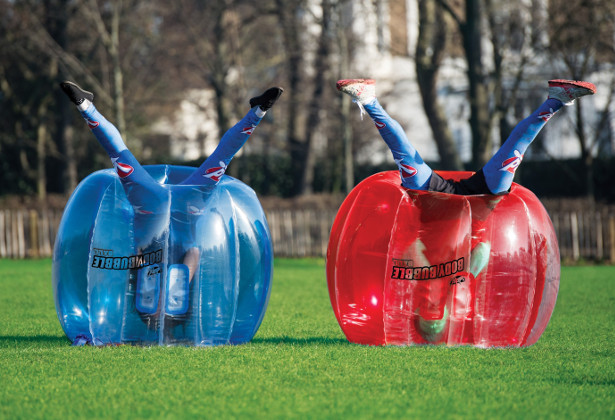 The 4-foot inflatable protective bubble lets you collide into each other safely thanks to the durable vinyl, inbuilt safety harness and handles. It is an ideal toy for active, fun-loving adults and children aged 8+ years.
David Strang, Founder/ CEO of Wicked, the toy company behind the product, commented: "Our Body Bubble Ball has gone down a storm with retailers worldwide who recognise what a great, fun product it is, and it has certainly brought out the inner child in anyone who has tried it! Look out for people having a laugh bashing each other or playing bubble football in city parks, sports grounds or back gardens everywhere; this craze is going to be huge!"
The product has previously won Best Outdoor Toy in the British Toy and Hobby Association Awards and featured on ITV's 'This Morning' with an on-air demonstration.
Wicked's Body Bubble Ball: £49.99 available from Amazon, Argos Online, Hamleys, Menkind and Wickedmania.com