Belly laughs In every box… check out this one >>>> iT's Bananas !!!!!!!! www.mcmiller.fun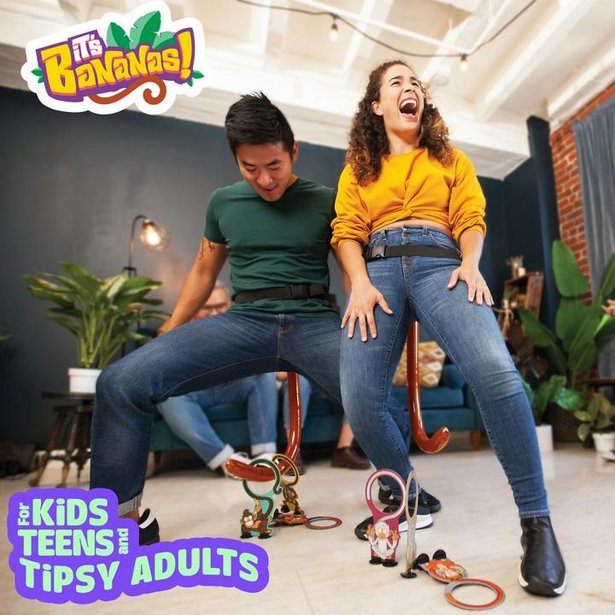 It's Bananas!
THE MONKEY TAIL GAME
2+ PLAYERS AGES 6+ 25 MIN GAME
It's Bananas! is the smash-hit party game that will have your friends and family howling from your first squat to your last whack of a coconut. Split into two teams, warm up those thighs, and whoever collects the most bananas wins! Easy … or is it?
WARNING!
This party game contains uncontrollable belly laughs.
It's Bananas!
THE LAUGH AND SOUL OF THE PARTY
We designed It's Bananas! so that kids as young as 6 can enjoy the monkey tail madness just as much as the adults. It's the perfect multigenerational game (psst … it also doubles as a great adult drinking game).
It's Bananas!
EASY TO PLAY
Open the box, strap on a tail, and win some bananas! Gameplay is super easy to follow (perfect for monkeys with short attention spans) but hard to master, making it the perfect addition to your card and board game collection.