ASTONISH TRIGGER £100K DONATION TO NHS & has released an exciting NEW lock-down inspired, limited edition Antibacterial Cleanser spray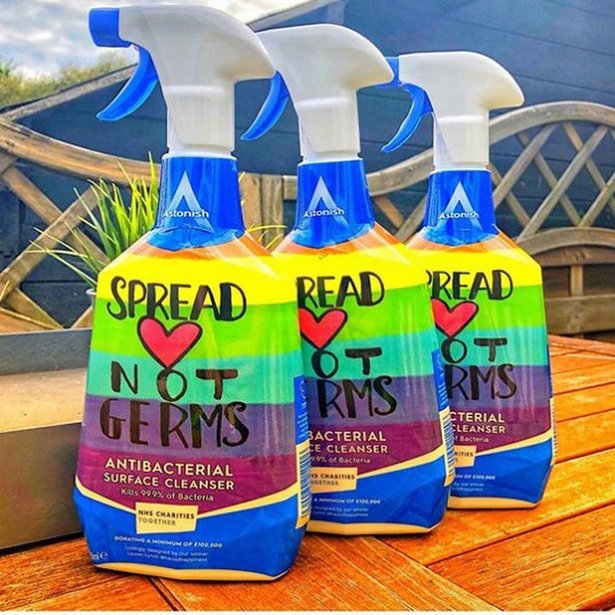 Astonish has released an exciting NEW lock-down inspired, limited edition Antibacterial Cleanser spray, to help raise £100,000 for NHS Charities Together.
The unique bottle, which was lovingly designed by an Astonish fan from Liverpool, features a rainbow alongside the message 'Spread Love Not Germs'.
Given the brands popularity and fantastic feedback from nearly 100K followers on Instagram, the 250,000 bottles being made are set to fly off shelves!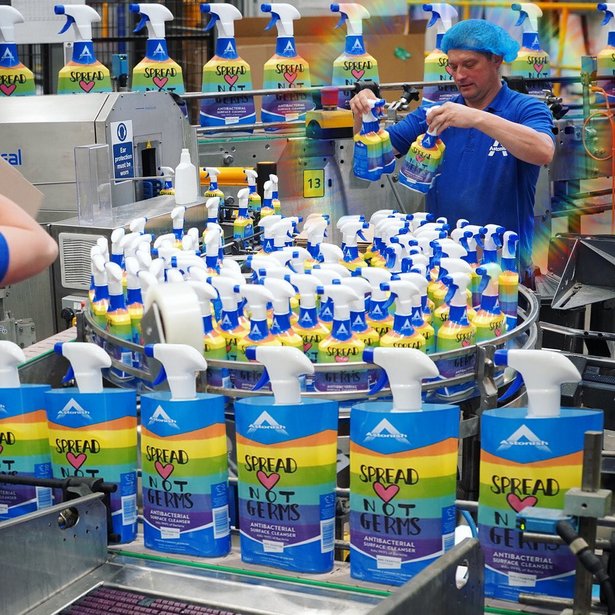 Hitting stores this week, the exclusive product will be stocked nationwide through Asda, Wilko, B&M, Savers & The Range. All profits from sales will be donated to NHS Charities Together.
Managing Director of Astonish, Howard Moss, comments: "Our simple Instagram competition to design a trigger spray inspired by lock-down, certainly captured the spirit of the nation and has resulted in a fantastic drive to raise much-needed funds for the NHS.
"We're certainly pleased to be in a position where we can deliver such a positive on pack message, during what continues to be a very difficult time."
Lauren Lynch, the designer of the limited edition trigger spray for the Astonish Antibacterial Cleanser, comments: "I'm shocked and delighted, I simply didn't expect my design to be chosen. I just thought that I was entering a simple competition; I certainly didn't expect to be seeing it on so many bottles and in my local supermarket.
"I'm really proud of the Astonish team, they have gone out of their way to show support and I feel really privileged to be a part of a campaign that will spread a positive message while raising money to help the NHS."
Astonish is recognised for offering great value, quality cleaning products that deliver results.
For more information about Astonish and its extensive product range please visit www.astonishcleaners.co.uk or follow @AstonishCleaner on Twitter or AstonishCleaners on Instagram.