Ashwagandha (via www.grapetree.co.uk) ? Not heard of it and asking how do I pronounce this!? Well its one of the most important herbs of Ayurveda (a traditional system of medicine in India).
Tested Tradition
Ashwagandha may be hard to say (ash-wa-gan-da) and be little known in the UK, but it is one of the most important herbs of Ayurveda (a traditional system of medicine in India). A small shrub, extracts from the plant are associated with a host of health benefits, from helping with a range of age related health issues to improving athletic performance.
If you're prone to scepticism when it comes to 'traditional' medicines, which may be justified at times, you might be interested to know that there has been a large number of studies published on the possible benefits of ashwagandha; highlighting its huge potential…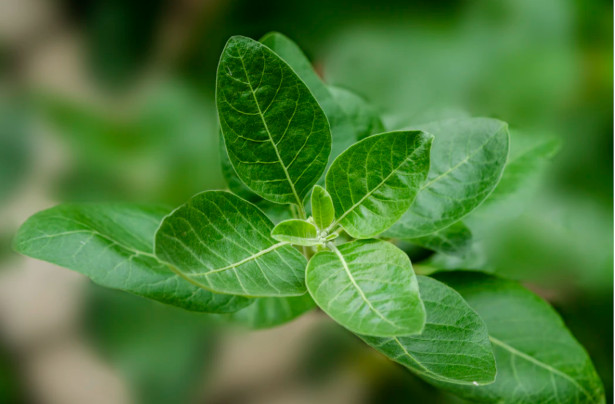 Sleep
In a study(1), published in August this year, 80 people were given either a placebo or ashwagandha for eight weeks and various sleep parameters were measured, as well as participants filling in sleep questionnaires. It was found that those taking ashwagandha slept significantly better than those in the placebo group, particularly if they previously suffered from insomnia.
Stress and anxiety
A study(2) involving 58 men and women assessed the effectiveness of ashwagandha extract at reducing stress and anxiety. Participants were given either ashwagandha extract or a placebo for eight weeks. At the end of the study it was found that those in the ashwagandha group had significantly reduced their scores on a perceived stress scale, as well as reducing their cortisol levels (a hormone strongly linked to stress). Those in the ashwagandha group also found their sleep improved over the study period.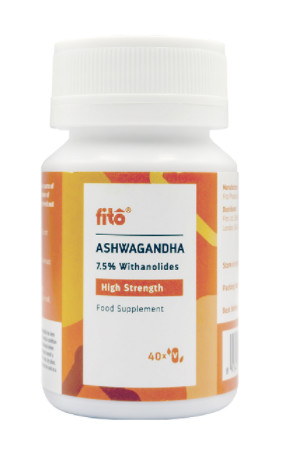 Waistlines
Perhaps linked to the above, research has also shown ashwagandha may help with our waistlines. Chronic stress is often associated with weight gain and in a study(3) 52 people under chronic stress received either a placebo or ashwagandha for eight weeks. Those participants taking ashwagandha were found to be less stressed, had less food cravings, were happier and their body weight had reduced, compared to those takin the placebo.
Exercise
An eight week study(4), involving 57 men, saw participants consuming either an ashwagandha extract or a placebo whilst undergoing resistance training. The results showed, compared to those taking the placebo, those taking the ashwagandha extract had significantly greater increases in muscle strength, as measured when bench-pressing and doing leg-extensions, and significantly greater muscle size increase, in their arms and chest. Compared to the placebo subjects, the subjects receiving ashwagandha also had significantly greater reduction of exercise-induced muscle damage (as indicated by the stabilization of serum creatine kinase), significantly greater increase in testosterone level and a significantly greater decrease in body fat percentage.
Other research(5) has shown that ashwagandha may be able to improve people's VO2max. VO2 max, also known as maximal oxygen uptake, is the measurement of the maximum amount of oxygen a person can utilize during intense exercise. It is a common measurement used to establish the aerobic endurance of an athlete prior to or during the course of training.
How to use ashwagandha
Fito is an expert producer of natural remedies, with over 20 years of experience, whose ashwagandha capsules offer an easy and convinient way to include the herb in your diet. Fito's vegan capsules offer a high strength and quality ashwagandha supplement – it is a standardised extract with a guaranteed content of withanolides (7.5%); an important active component of ashwagandha.
Now on offer in Grape Tree stores, and their website, for just £4.99 (normally £8.99) for a 40 capsule tub.
Please note: DO NOT take when pregnant (There is some evidence that ashwagandha might cause miscarriages) or breast feeding. Consult a doctor before use if suffering from any medical condition, on any medication, or about to undergo surgery. Consult your doctor before use if at all unsure whether ashwagandha is suitable for you and stop use immediately, and consult a doctor, if any adverse reactions occur. Use may cause drowsiness.
1. Ethnopharmacol. 2020 Aug 17;264:113276. Clinical evaluation of the pharmacological impact of ashwagandha root extract on sleep in healthy volunteers and insomnia patients: A double-blind, randomized, parallel-group, placebo-controlled study. Deepak Langade 1, Vaishali Thakare 2, Subodh Kanchi 3, Sunil Kelgane 4
2. Cureus. 2019 Dec 25;11(12):e6466. Adaptogenic and Anxiolytic Effects of Ashwagandha Root Extract in Healthy Adults: A Double-blind, Randomized, Placebo-controlled Clinical Study. Jaysing Salve 1, Sucheta Pate 2, Khokan Debnath 3, Deepak Langade 4
3. J Evid Based Complementary Altern Med. 2017 Jan;22(1):96-106. Body Weight Management in Adults Under Chronic Stress Through Treatment With Ashwagandha Root Extract: A Double-Blind, Randomized, Placebo-Controlled Trial. Dnyanraj Choudhary 1, Sauvik Bhattacharyya 2, Kedar Joshi 3
4. J Int Soc Sports Nutr. 2015 Nov 25;12:43. Examining the effect of Withania somnifera supplementation on muscle strength and recovery: a randomized controlled trial. Sachin Wankhede 1, Deepak Langade 2, Kedar Joshi 3, Shymal R Sinha 4, Sauvik Bhattacharyya 5
5. Nutrients. 2020 Apr 17;12(4):1119. Effects of Ashwagandha ( Withania somnifera) on VO 2max: A Systematic Review and Meta-Analysis. Jorge Pérez-Gómez 1, Santos Villafaina 2, José Carmelo Adsuar 1, Eugenio Merellano-Navarro 3, Daniel Collado-Mateo 4