BIC® KIDS' BIG PICTURE COMPETITION IS BACK
Little artists aim high to have their drawings featured on billboards across the country
More winners than ever in a new and improved format!
www.bickids.com/uk/youngartist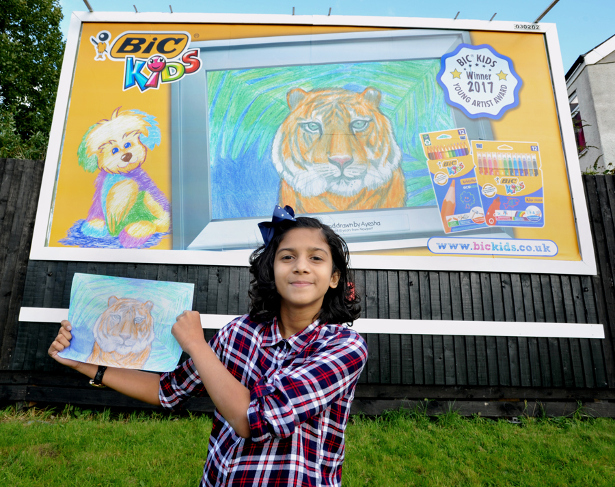 TWITTER | INSTAGRAM | LINKEDIN | YOUTUBE
The competition that turns the most vivid scene from a kid's imagination into a sky-high reality is back and bigger than ever. Returning this summer, the BIC® KIDS Young Artist Award is giving proud parents across the UK and Republic of Ireland the opportunity to see their child's drawings graduate from the fridge door to a massive public billboard!
Open to all 5-11 year old kids, entrants are encouraged to flex their creative muscles and draw with complete freedom. Judges will award points for everything from creativity and use of colour to composition and subject matter.
In continued partnership with Mumsnet, the BIC® Young Artist Award celebrates the creativity of children from across the country, with 13 finalists selected to represent their region before an overall champion is crowned. Entries are open from Monday 2nd July – Sunday 5th August.
Once your kids have created their masterpieces, parents can enter simply by visitingwww.bickids.com/uk/youngartist and uploading the artwork before the deadline on Sunday 5th August. An expert judging panel made up of creatives from the marketing, publishing and illustration industries will select the regional finalists, whose work will be displayed on regional billboards from late August. A public vote will then decide the ultimate winner, whose drawing will go nationwide in late September.
Rebecca Huda, BIC® UK and Ireland's Product Manager – Stationery, said: "We're delighted to be returning with our BIC® KIDS Young Artist Award for 2018. Last year's competition was a great success and we were overwhelmed by the quality of the artwork we received.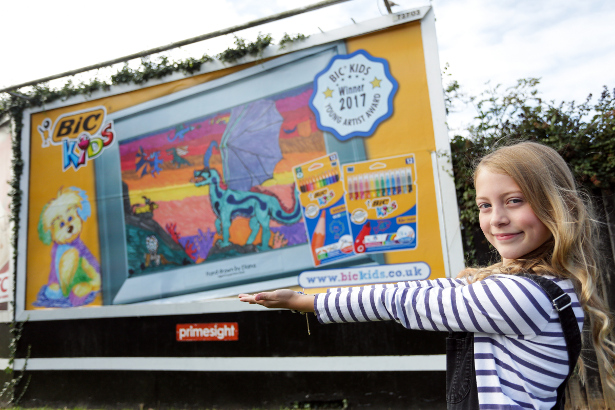 "We can't wait for this year's imaginative entries to start pouring in ready to be displayed across the country, there'll be some proud parents for sure."
Carrie Longton, co-founder of Mumsnet said: "Following on from the success of last year's competition we're really excited to see what the creative kids across the UK have in store for us this summer! Sitting down with a pen and paper is such a formative experience and gives children a chance to let their imaginations run wild. Seeing something that you've created plastered on a massive billboard is a once-in-a-lifetime opportunity and if the standard is anything like last year then we're in for a treat."
As well as the priceless opportunity to have their drawings published, the 13 deserving finalists will win a hamper full of BIC® KIDS goodies. Specifically designed to help children to hone their artistic talent, these hampers will include an array of exciting stationery products including the BIC® Kids Evolution®Ecolutions® colouring pencils, Kid Couleur felt pens and Plastidecor® crayons, to name just a few.