An awesome idea for stocking fillers and more! Its fun & scoial! theboxball.co.uk
Boxbollen (www.theboxball.co.uk) is a fun, social, active gadget, which is great for kids, parents, grandparents, and everyone else in the family to enjoy either together or solo.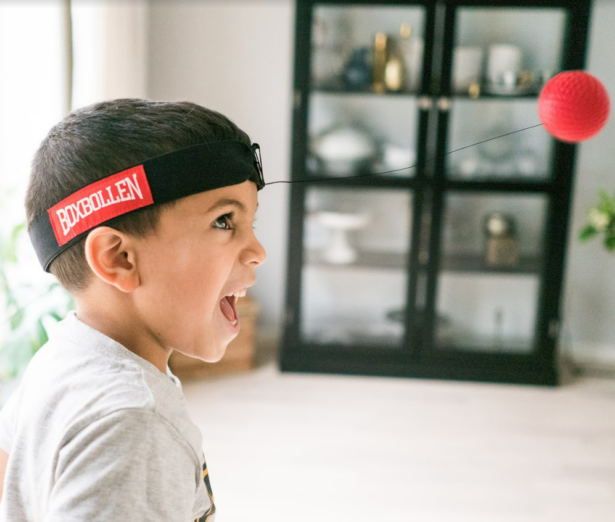 The viral TikTok sport has over 50 million+ organic views of people playing it to date on TikTok alone. Tens of thousands of Britons gifted Boxbollen last Christmas. It was a
festive favourite of John and Toni Terry's family [15], and has also been enjoyed by friends and family of Gemma Collins, Jake Quickenden, Kerry Katona, and Chunkz.
Boxbollen consists of a head-tethered boxing ball and the linked Boxball App. Players 'box' the Boxbollen, while the Boxball App – connected to a smart TV, phone, or tablet – provides
performance-tracking, charity-linked challenges, and nationwide and worldwide social competitions with cash prizes.
A Boxbollen set costs £22, and includes a Boxbollen soft ball and elastic string, an adjustable velcro headband, a water-resistant carrying pouch, and a QR-code licence to The Boxball App.
(Credit: Boxbollen).