AMPLIFY YOUR TASTE BUDS WITH 8TRACK RUM
Spiced Rum to Celebrate Good Times & Support Independent Music
8Track Rum is an easy-drinking spiced rum with positivity at its soul. Created by two friends who shared a great love of music and fine rum, 8Track is a premium quality, spiced rum, made from fine natural ingredients to create a refreshing balance of citrus and spice. Owing its name to the iconic recording kit, 8Track was born from a love of music and celebrating good times, it is committed to supporting the independent music industry, whilst doing good for our people and the planet.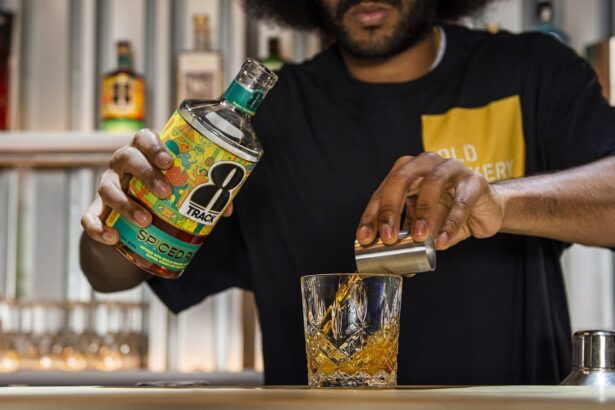 Like composing and performing any fine tune, the team took time and care to choose only the best ingredients. Sustainably sourced and consciously produced, 8Track is made from fine Guyana and smooth 8-year-old vintage Barbados rums. The bespoke blend is infused with Seville oranges, vanilla, cloves, ginger and cinnamon, resulting in a smoothly balanced, fine-tuned and zesty spirit – delicious on the rocks, with a mixer or as a cocktail base.
8Track is committed to supporting and celebrating music and has partnered with TULU – the Underground Link Up and it is showcasing new talent through its social media accounts (@8trackrum) as well as a series of 8Track Presents events in grass roots music venues, pubs and bars across England. In addition, it is striving to do better for the planet and uses only lightweight recycled glass bottles, and aims to be 100% plastic free – using a new plant-based bottle cap casing, whilst its paper packaging is produced by pioneers Flexi-Hex. It is also working with Exeter University on its roadmap to become carbon neutral.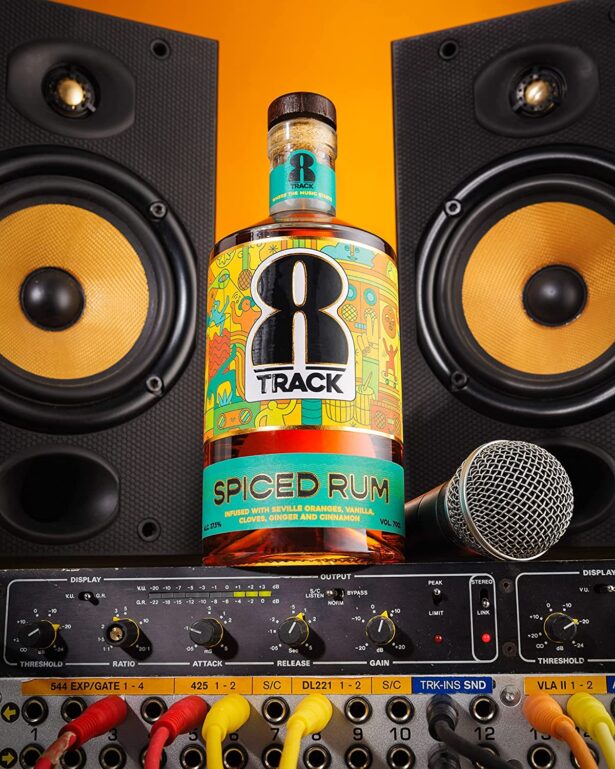 Recent data from Nielson IQ* recently showed that rum sales have overtaken whisky, with a 13% share of the spirits category. 8Track is perfectly placed to meet demand from the growing number of younger drinkers (48% of rum customers are aged 18-34) keen to experiment with the many different rum expressions. Standing out from the crowd, this fun-loving and exciting rum is presented with a bold and bright label design – encapsulating its 'good times' philosophy.
8Track is the first launch from Upbeat Spirits, a new independent drinks company based in Cornwall, founded by friends Jeremy Mitchell and Matt Franks, who after years working in marketing and the hospitality and drinks sectors, decided to combine their passions and experience to launch this innovative new spirit.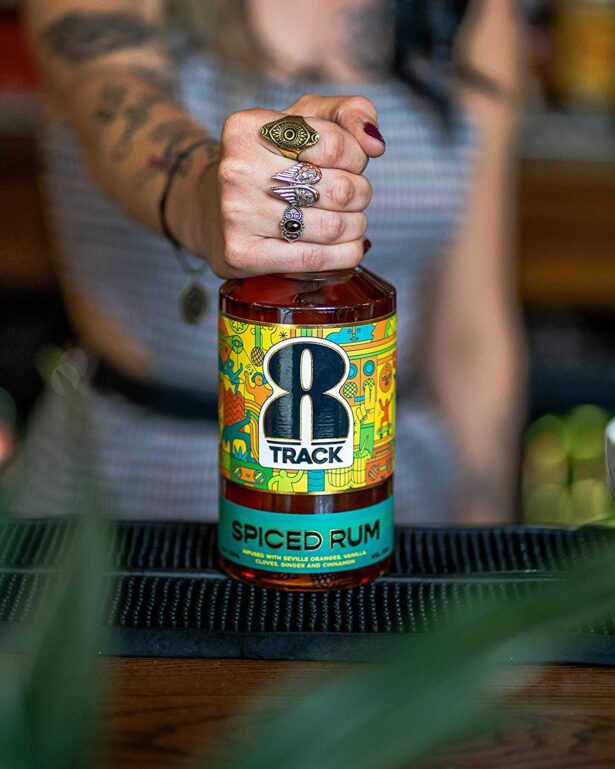 8Track is available nationwide in the UK from £31.95 for 70cl (37.5% ABV) on www.8trackrum.com and www.Masterofmalt.com . 8Track
Presents events include:
* Dubstep Robbery – Cornish Bank, Falmouth
* Savage Productions – Manchester Northern Quarter
* Kick Out the Jamz – Camden Mixer, Camden
* Plus Monthly 8Track x TULU live music at the AKA club in Leamington
8Track signature serves include:
Back to Black: In a tall glass, squeeze in the juice of half of a fresh lime. Drop two lime wedges into the glass and top with ice cubes. Pour in a double measure of 8Track and pour over cold cola. Stir with a barspoon and start sipping – with nonchalance.
Twisted Fire Starter: Fill a tall glass with ice and add a measure or two of 8Track.
Pour over ginger beer, stir with a barspoon and garnish with a twist of lime. Feel the heat.
Night Fever: Fill a tall glass with ice cubes, followed by a measure of 8Track. Top-up with Mediterranean tonic and garnish with a slice of fresh orange. Guaranteed to keep you cool, on the hottest of dancefloors.
*Rum sales reach £1bn to overtake whisky – The Spirits Business