A great gift for prenatal moms and current mommies this Mother's Day is Rootd www.rootd.com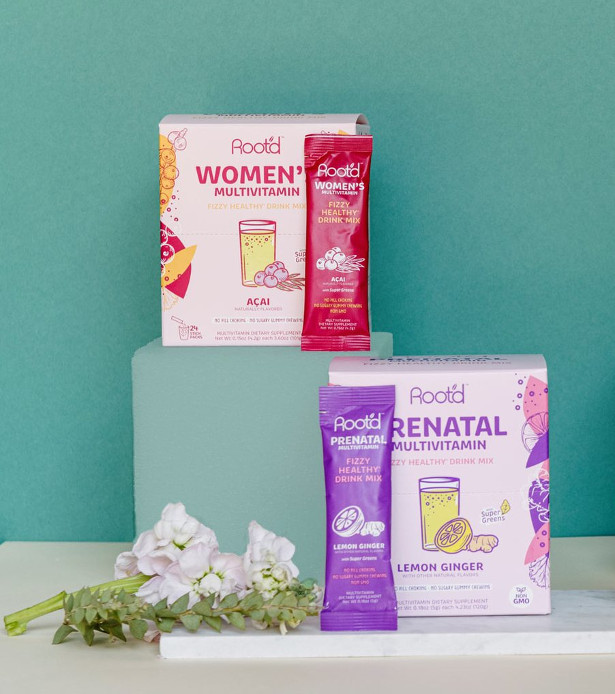 Drink your way to better health – and a healthier planet – with Rootd's fizzy vitamin drinks that are formulated and tested by nutritionists.
This high-potency drink is 100% pure, produced sustainably in the USA and 100% delicious. Rootd's creators wanted a healthy and fun way for us to take our vitamins every day that didn't involve swallowing an annoying pill or eating a sugar-filled gummy. They formulated this powerhouse drink to both taste delicious and ensure that we are getting the vitamins promised in each fizzy drink.
As you know, the USA vitamins industry leaves much to be desired as unregulated supplements can be full of harmful chemicals, and even innacurate supplement information. For expectant moms and those of us with vitamin deficiencies, this simply isn't good enough. Enter Rootd. Tastes great, brings smiles to our faces and makes our daily vitamins a task to get excited about!
The Rootd team is out to change the way we produce products in the USA by vowing to plant 10 million trees and clean up 10 million pounds of plastic from the Earth and seas over the next ten years. Their goal is to produce all of their packaging plastic-free and sustainably within the USA in the next decade. As of now, their packaging in total is comprised of less than 5% plastic.
Rootd is the first vitamin drink proven to create healthier people and a healthier planet, please visit www.rootd.com and for more information.