Zero Waste Path Ray Of Sunshine / Vegan Candle + Wooden Wicks + Essential Oils Only
Soap Bar / Vegan + Natural + Palm-Oil-Free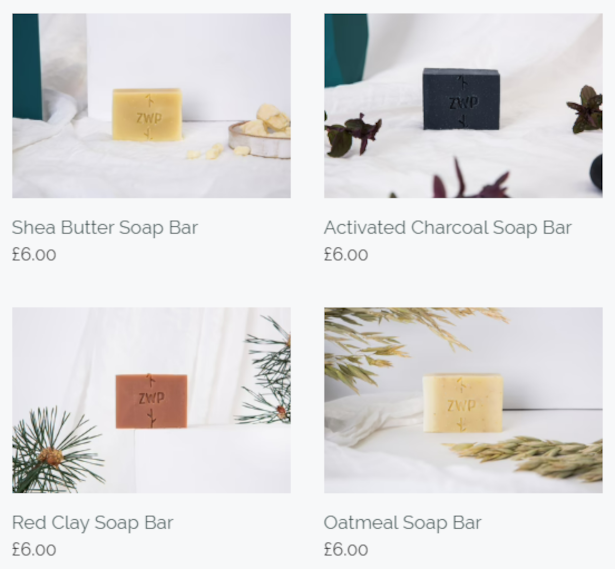 Our soap bars are a great all-in-one, natural, luxurious product that you can use to wash your face, hands and body!
All of the soap bars have naturally occurring glycerin and a 5% of unsaponified oils that make them extra gentle.
They also all contain pure organic coconut oil that allows them to create a soft and abundant lather (no need for SLS!).
All of our soap bars are 100% vegan-friendly, handmade, zero waste, natural and palm-oil-free!
100g https://www.zerowastepath.co.uk/collections/facial-care/soap-bars#MainContent
Price: £6
2in1 Shampoo + Conditioner Bar / Vegan + Colour-Safe + Plastic-Free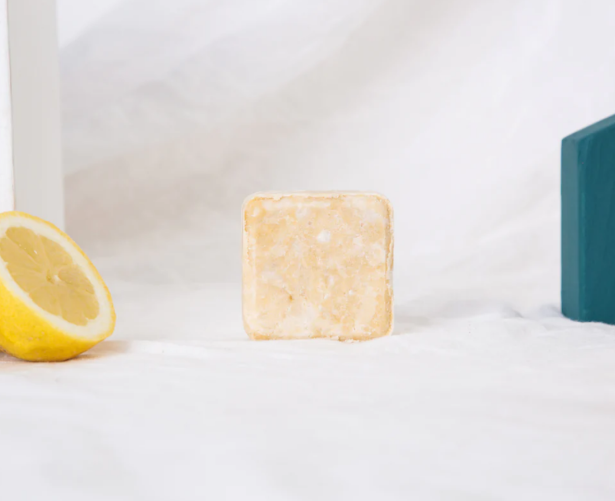 Our line of 2in1 shampoo + conditioner bars is a great way to swap to solid shampoos without compromising on quality!
Thanks to the hydrolised quinoa protein, organic unrefined oils and vitamin pro B5, your hair will be soft and nourished. All 4 types are colour-safe and PH balanced, working also in hard water areas without any stress
Like the rest of our handmade products they are 100% vegan + cruelty-free + palm-oil-free.
Solid shampoos are really perfect for travelling, they can go in your carry-on bag and take up little space while lasting a long time!
70g www.zerowastepath.co.uk
Price: £8
Ray Of Sunshine / Vegan Candle + Wooden Wicks + Essential Oils Only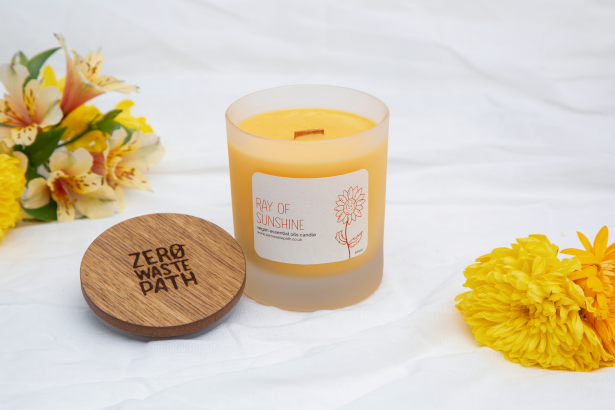 The Ray of Sunshine Candle is an uplifting candle with an intense floral scent and a hint of citrus.
All of our candles are hand-poured in our workshop using vegan, biodegradable soy wax and FSC-certified wooden wicks. Each candle is exclusively scented using our own blends of essential oils.
The use of wooden wicks allows for a slow, clean burn. These special wicks are known for their amazing crackle and are even patented.
Each candle is 300ml and will burn for between 45 and 50 hours.
The illustration on the label is designed by Cambridge-based artist
Badmash.
https://www.zerowastepath.co.uk/collections/home-candles/products/ray-of-sunshine-candle
Price: £24