A Year of Cards: 40 cards for every occasion of the year!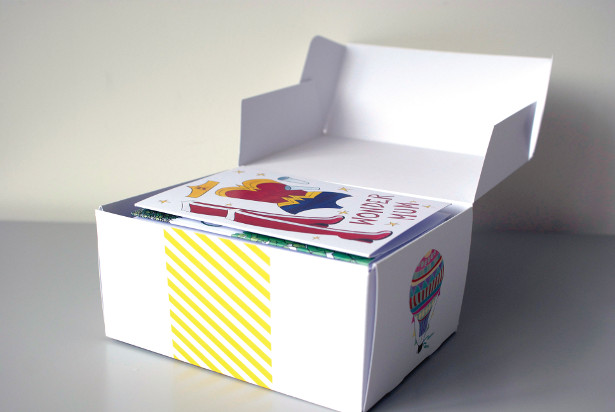 TWITTER | FACEBOOK | LINKEDIN | PINTEREST
Individually designed, sustainable greeting card collection aims to help time starved parents save money and end last minute rushing.
A former art director, magazine designer and now mum has found a way to save parents time and money on year-round special occasions and greetings cards which are both 'green' and distinct.
'A Year of Cards' has been thought up by Ellie Good, who rapidly discovered after having children that the need for being organised when it comes to friends' birthdays, Christmas and other special occasions – as well as just the need for the odd greeting card now and then – was mostly a last minute rush and not very cost effective.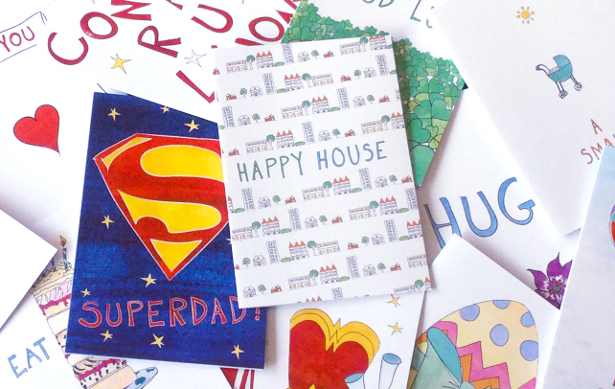 She said: "As soon as a family comes along we are all rushed for time. All too often I was thinking s*** I need to get out and buy a card for this that and the other. It was always a last minute rush to find something suitable and ended up being more expensive buying individual and pretty 'generic' cards."
So she designed a set of 40 cards in pack which cover everything from Christmas to different birthdays, to good luck, house warming, romantic and just blank for anything else which comes up over the course of a year.
She exhibited the range at a local street party and found there was a gap in the market.
The designs are printed on recycled materials with eco friendly ink based on vegetable matter and come in at 88p per card as opposed to the usual £2.50 for many other individual cards.
"A Year of Cards is designed to help time starved parents with children up to their older teenage years who have lots of friends as well as yearly events such as Easter and Christmas. The packs use less packaging so is cheaper and more sustainable to produce." she added.
Packs cost £34.99 per set of 40 @ https://www.etsy.com/uk/listing/484677069/a-year-of-cards-the-original-bumper-pack?ga_order=most_relevant&ga_search_type=all&ga_view_type=gallery&ga_search_query=a%20year%20of%20cards&ref=sr_gallery-1-39 / Insta @EllieGood_Illo