Natural Teeth Whitening Co. activated charcoal powder: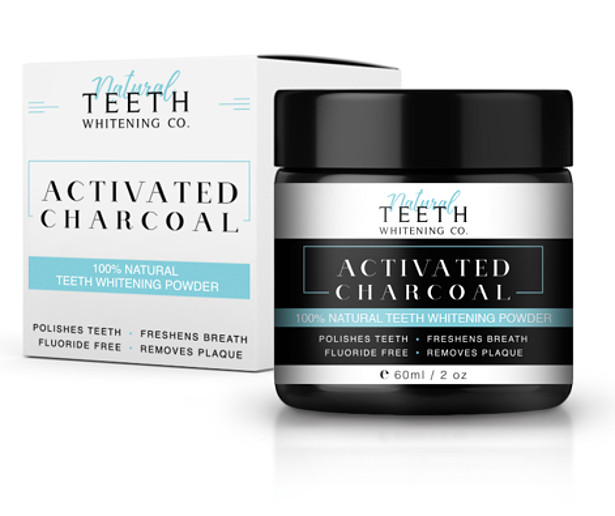 Natural Teeth Whitening Co activated charcoal to ensure you get perly whites. It is vegan friendly, antibacterial and anti-inflammatory whitening powder that is 100% natural with users seeing visible results within just one week.
Natural Teeth Whitening Co. activated charcoal powder removes stains and discolouration from the surface of your teeth to significantly whiten and brighten your smile whilst fighting cavities.
Made from premium, finely ground, activated charcoal, which is porous by nature, Natural Teeth Whitening activated charcoal powder binds with rough parts on teeth, usually surface stains, tannins and plaque, making it easier to remove the yellowing substances. Once the charcoal has been given enough time to stick to your teeth, it can be removed and when it is, the mineral takes the plaque, food particles, and surface stains with it.
Bentonite clay aids the charcoal's work, absorbing heavy metals and delivering essential minerals, while organic peppermint soothes, fights bacteria, reduces inflammation and adds freshness. This product is suitable for even those with sensitive teeth and gums and is safe to use as often as desired.
Stockist: Amazon £14.99
Absolutely Essential Items for the Women's rugby World Cup Feature, for Travelling Athletes & Fans!

Let yourself shine through! >> www.aloebeauty.com.au Teenage Personal Care Range !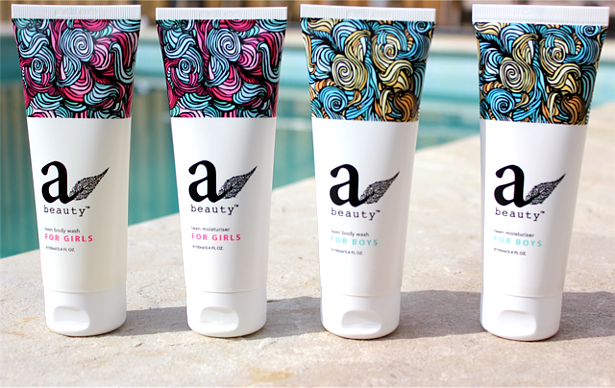 FACEBOOK | TWITTER | INSTAGRAM
Teenage Personal Care with community benefits.
Aloe Beauty was created over a family brunch. With a daughter approaching her teens and having suffered with problematic skin,  Michele was aware of the need for something suitable for this age.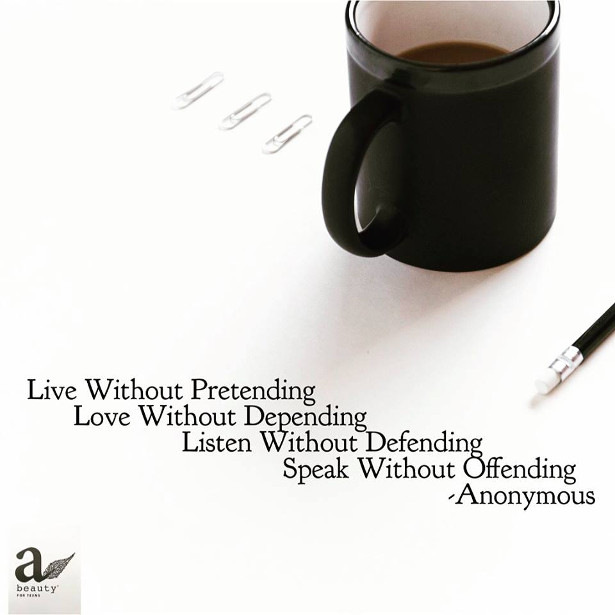 The idea of a specific range of teen appropriate products was born. There is one female body wash and moisturizer and one male body wash and moisturizer designed to work compatibly. Each of the products vary in their individual ingredients and tailored for males and females. A blend of Aloe Vera, Green Tea and plant based oils such as Orange, German Chamomile, Sandalwood all known for their uplifting and calming characteristics.
Having now used these products for quite some time her daughters skin has flourished.
Michele personally uses these products too as she love the aroma and texture, it leaves her skin feeling silky soft and refreshed.
Our products are uniquely Australian made and manufactured.  Our Manufacturer operates under Good Manufacturing Practices, ensuring we deliver only the very best quality to you.
FOUNDER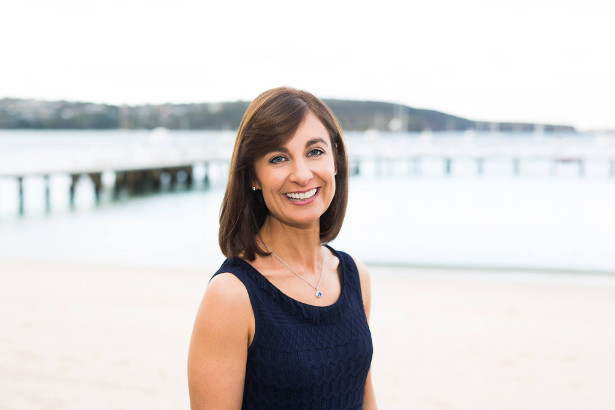 Michele's experience is broad and varied, having spent 15 years in the corporate sector as an Australian Chartered Accountant in various roles from Australian Rugby Union as Rugby transitioned from an amateur sport to a professional one to business consulting with KPMG as the business grew by 150% over a 2 year period.
Over the past ten years Michele has held a number of volunteer roles while building up her knowledge in health and wellbeing including the study of Clinical Aromatherapy.
An accumulation of three decades of knowledge, experience and education has led her to create Aloe Beauty Pty Limited.  A company that has created a range of personal care products specifically formulated with the teenage market in mind.
An online presence and a business model that is focused on supporting local communities, clubs and charities.  Be sure to ask how your special cause may be supported.
KEY INGREDIENTS
Your skin is one of the largest organs of your body, it is exposed to environmental pollutions and UV rays every day. The ingredients in our products have been carefully selected to cleanse and support your skin, every time you shower and moisturise.
We've taken into account the subtle differences in the needs of boys and girls so the ingredients of each differ slightly.
|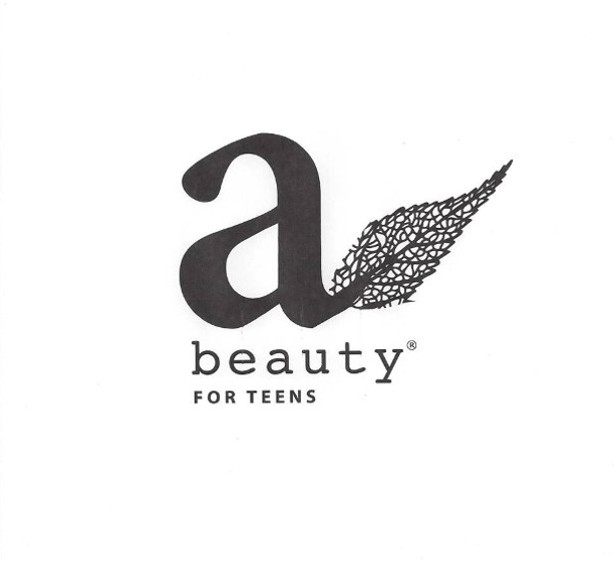 |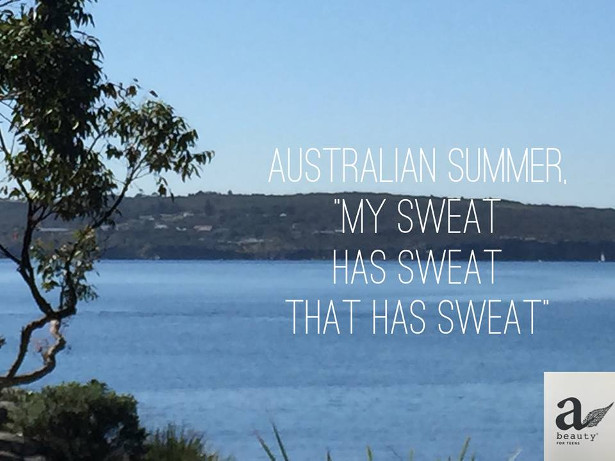 |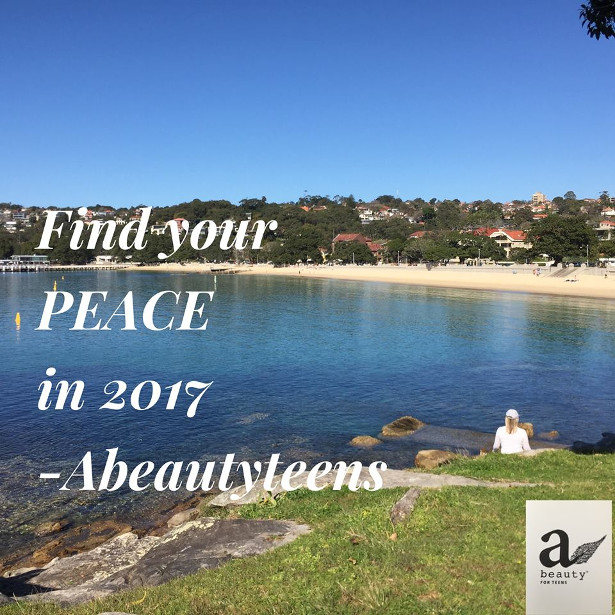 IsoWhey Sports Electrolyte Formula & Sports UM Magnesium products are perfect for the traveling athlete and fan for this year's rugby world cups. IsoWhey Sports products are based on research and are proven to be effective for their unique purpose! >> www.isowheysports.com.au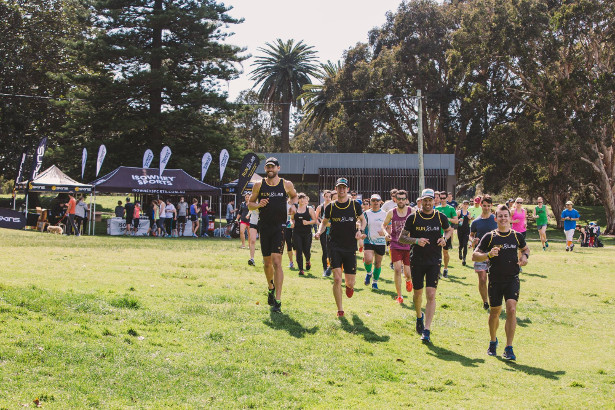 FACEBOOK | YOUTUBE | TWITTER | INSTAGRAM
IsoWhey Sports®
A unique new range from leading protein specialists IsoWhey®, IsoWhey Sports provides superior products and ingredients for optimal performance nutrition, access to information on the newest developments in sports nutrition and recommendations for supplement protocols aimed at getting the best results possible from your training schedule.
Perfect for the traveling athlete and fan. IsoWhey Sports products are based on research and are proven to be effective for their unique purpose.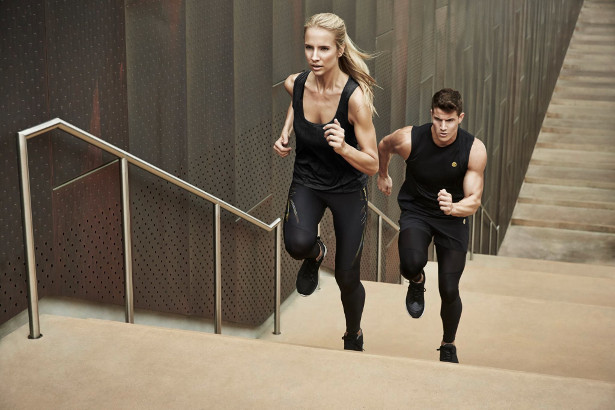 – IsoWhey Sports Electrolyte Formula RRP AUD $28.50 (Available in Pineapple and Berry flavour) –
This product is great for replenishing your hydration levels while traveling but also training with the great benefits provided by ingredients such as magnesium and coconut water.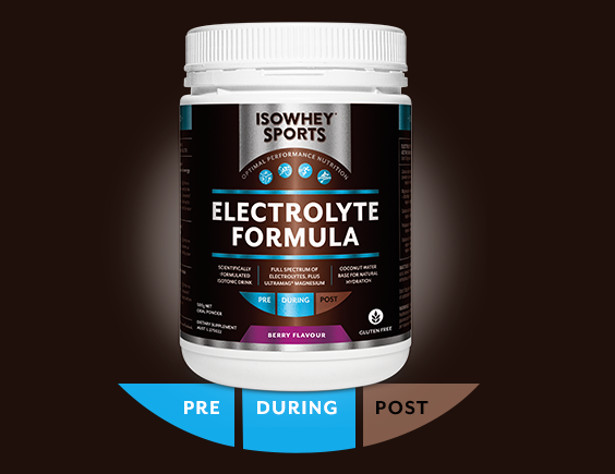 The ultimate sports rehydration formula – coconut water with a specific electrolyte composition and UltraMag® a unique blend of magnesium chelates.
This formula assists with rapid replacement of fluid and electrolytes and supports energy, stamina and endurance. IsoWhey Sports Electrolyte Formula also assists in relieving muscular aches and pains and in preventing muscular cramps and spasms.
Coconut water is a naturally rich source of electrolytes potassium, sodium, calcium and magnesium, vitamin C, B6 , folate, iron and phosphorus.
See more at :- www.isowheysports.com.au/products/endurance/isowhey-sports-electrolyte-formula-berry
– IsoWhey Sports UM Magnesium RRP AUD $45.95 –
UM Magnesium is great for maintaining a healthy immune system as traveling can bring on nasty bugs or colds. It also aids in muscle recovery and ensuring the body is replenished in energy levels as part of the training session.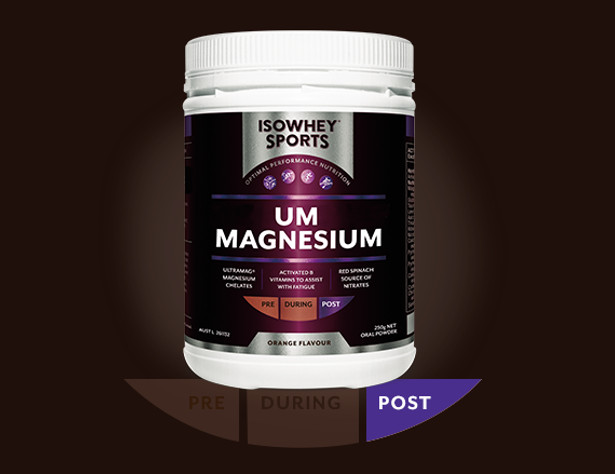 300mg of magnesium per dose, with bromelain and enzymes.
IsoWhey Sports UM Magnesium provides nutrients that are lost during times of moderate to intense physical exertion. Magnesium supports exercise peak performance by reducing muscle weakness and spasm. Magnesium has a fundamental role in muscle relaxation and contraction.
The UltraMag®, as a magnesium amino acid chelate, enhances fast and efficient absorption, giving the body the best chance to obtain and utilise what it needs, as magnesium may help to increase oxygen uptake capacity and reduce blood lactate levels.
Contains a broad spectrum of nutrient cofactors to assist in facilitating energy production, metabolism and cellular repair. These include bromelain, enzymes, vitamin D3, activated B vitamins, plus a selection of key amino acids, vitamins and minerals.
UM Magnesium can be used during periods of increased physical demand. It contains glutamine to help facilitate muscle repair after exercise and B vitamins (including active B9 and B6) to help with symptoms of fatigue and tiredness.
IsoWhey Sports UM Magnesium is a refreshing orange flavoured powder to have with water, or mixed into juices and smoothies everyday, particularly during or after endurance events.
See more at :-  www.isowheysports.com.au/products/post-workout/isowhey-sports-um-magnesium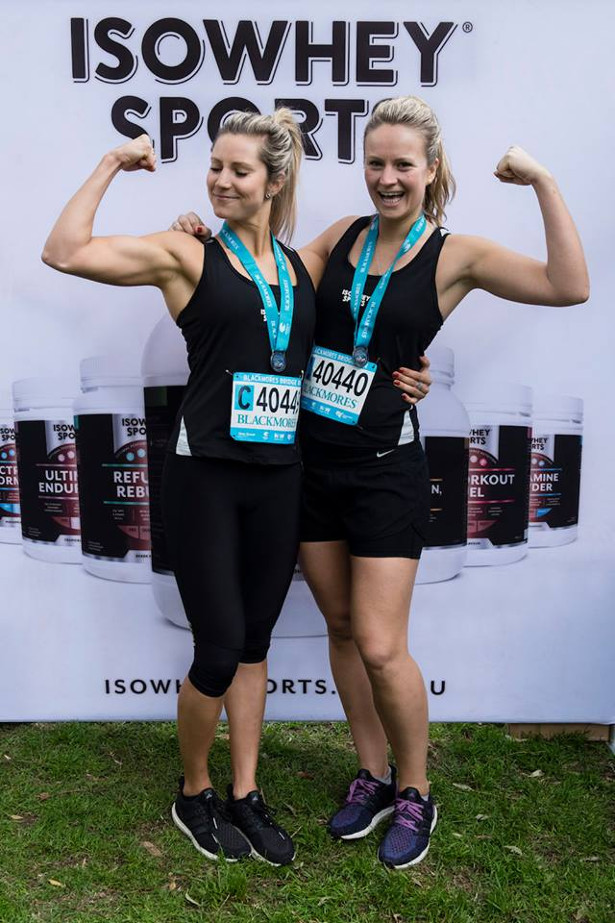 |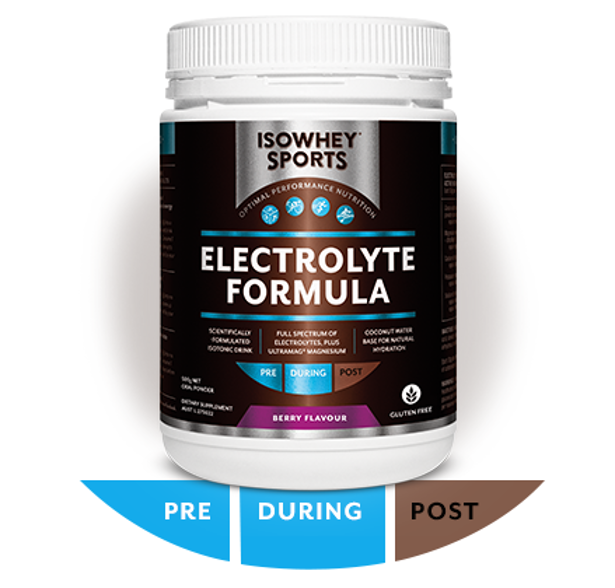 |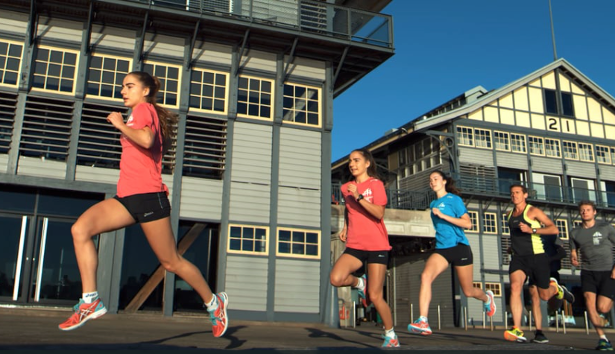 |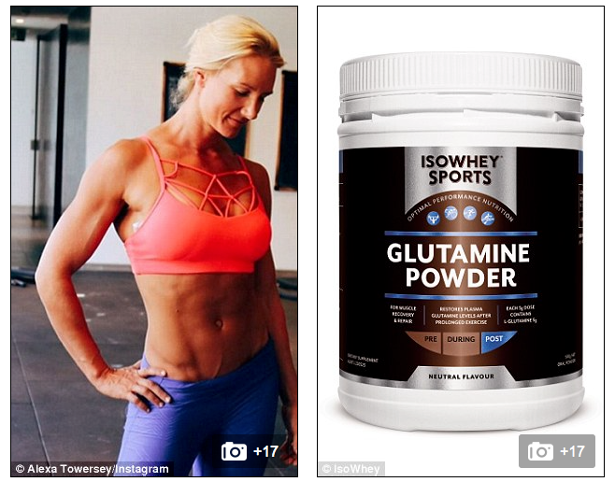 |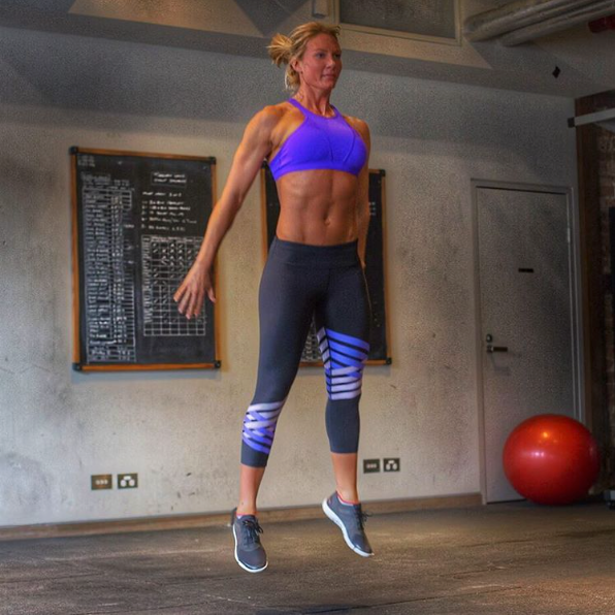 |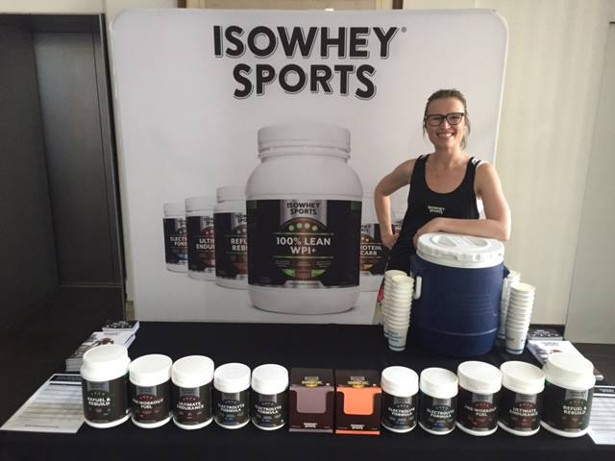 |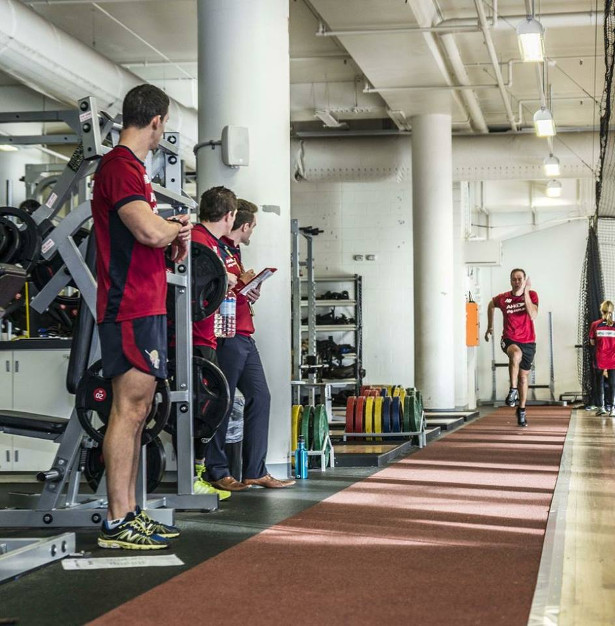 |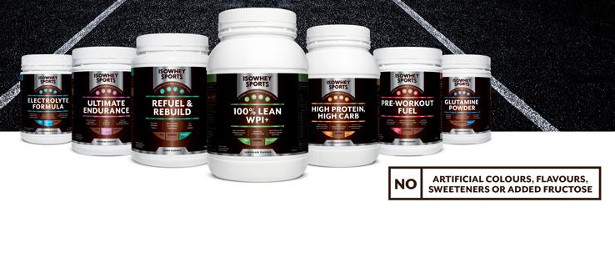 proto-col's green magic
Award winning superfood powder clinically proven to significantly reduce the body's biological age and boost energy from within.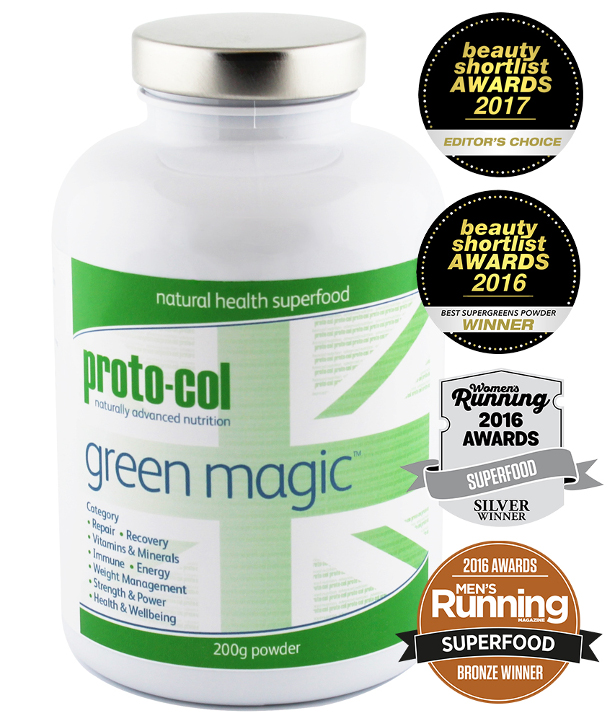 FACEBOOK | TWITTER | GOOGLE+ | YOUTUBE | BLOG | INSTAGRAM
Boost your energy with green magic! A drop in energy whilst competing can have an impact on making the medal, beating your personal best, or simply crossing the finish line. green magic offers a fast supply of energy and proven health benefits to the circulatory system including lowering blood pressure, cholesterol and improving energy to your heart muscles.
proto-col green magic provides you with the equivalent of 7 servings of fruit and vegetables in one teaspoon. As well as the nutritional benefits, green magic is clinically proven to improve cardiovascular health and can significantly reduce the body's biological age. Clinical studies show that the key ingredients used in green magic helped lower the body's biological age by a staggering 13.5 years.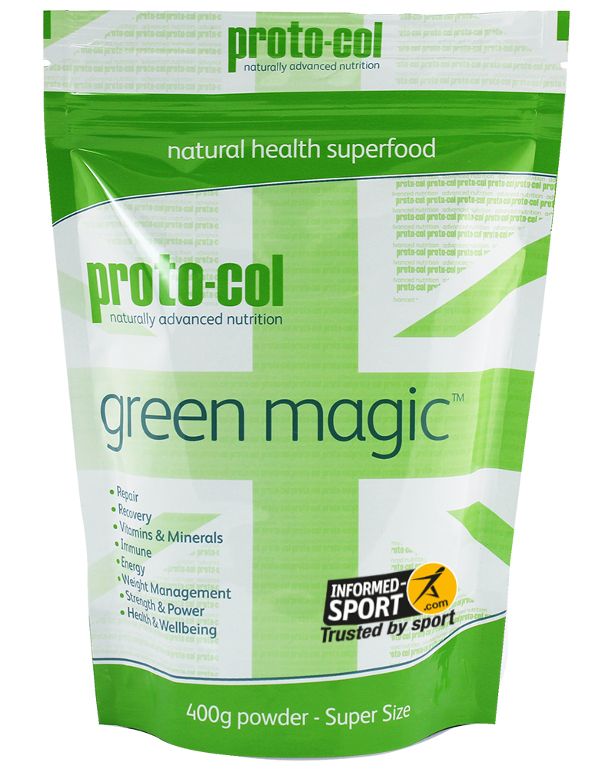 The revolutionary powder features an organic blend of 16 of the planet's most nutrient dense foods, including two of the highest sources of protein, *Spirulina and **Chlorella, as well as cholesterol fighting Lecithin***. The perfect way to start your day, green magic also provides an excellent source of vitamins and minerals, including folate, vitamin C and potassium, as well as powerful brain nutrient, Transferric Acid and dietary fibre to help maintain a healthy gut.
Amongst its many health benefits, green magic:
Increases energy levels and vitality
Promotes weight loss
Boosts immune function
Improves cardiovascular health
Rich in antioxidants
Detoxifies the body
Improves digestive health
Alkalises the blood
Peter Stringer – Rugby union player who plays scrum-half for Sale Sharks
"green magic is now part of my daily nutritional routine which provides me with the energy required to perform at the highest level."
proto-col green magic is Informed-Sport certified, meaning the products have been manufactured following the Informed-Sport quality assurance programme.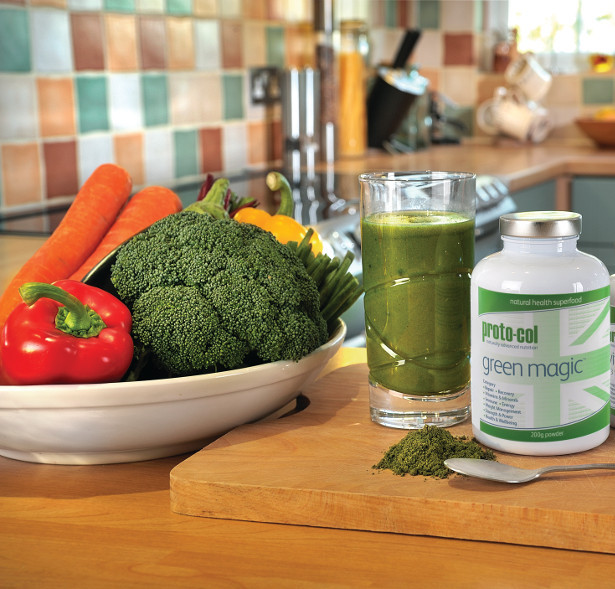 Directions: Mix 1-3 teaspoons of green magic with your favourite juice, still mineral water or blend into a smoothie or post-workout shake and reap the benefits of 7 a day!
Key Ingredients
*Hawaiian Spirulina – nutrient-rich algae which is the world's richest natural source of iron and non-animal protein.
**Chinese Chlorella – a nourishing, detoxifying algae containing high-quality vitamins, minerals, nucleic acids, amino acids and enzymes.
***Soya Lecithin – Helps to maintain cholesterol levels and burns fat in the body.
Icelandic Kelp & Nova Scotia Dulce – powerful sea vegetables containing pure minerals and trace minerals from the ocean.
Jerusalem Artichoke Powder – helps to maintain a healthy balance of bacteria in the gut.
Lactobacillus Acidophilus & Bifidus Bacterium – probiotics which aid digestion and ensure a healthy balance of bacteria in the gut.
proto-col green magic
Available in 30g, 100g, 200g, 400g or 285 capsules
Prices from £8.95
Available online at www.proto-col.com | 0333 000 7788
proto-col pro gold whey & collagen protein

The World's first next generation protein powder – the first ever protein powder to combine whey protein and collagen hydrolysate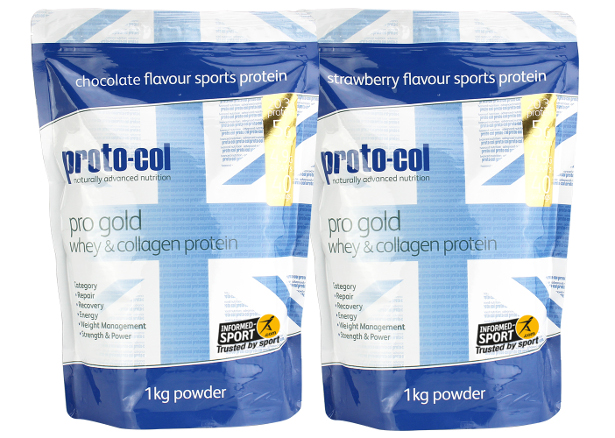 FACEBOOK | TWITTER | GOOGLE+ | YOUTUBE | BLOG | INSTAGRAM
A pioneering new protein powder and the World's first next generation protein powder. The combination of whey protein and collagen hydrolysate found in proto-col pro gold whey & collagen powder is scientifically formulated to increase protein synthesis and muscle growth, as well as speed up recovery and reduce injury risk.
Whey & Collagen Protein
· Each 100g of pro gold contains 81g of protein, including an incredible 20g of Collagen Hydrolysate making it unique amongst protein powders. Collagen is the main structural protein in the body and is essential for muscle growth, recovery from exercise and healthy joints, bones and connective tissue. For serious athletes Collagen is an essential element of their nutrition and recovery programme. pro gold whey & collagen protein contains the ideal balance of both type I and type III Collagen for optimum muscle growth and injury prevention. pro gold is packed full of Essential Amino Acids (EAAs), which are required by the body to build new tissue and help with cellular repair that takes place when muscles are recovering from exercise.
· There are two great flavours to choose from, Strawberry or Chocolate.
Price
– £39.95 for 1kg
-Available at www.proto-col.com or +44 (0) 333 000 7788
proto-col pro gold whey & collagen protein is Informed-Sport certified, meaning the products have been manufactured following the Informed-Sport quality assurance programme.
proto-col's facial travel bag

The perfect introduction to our range, this trial size skincare kit makes an ideal treat or travel essential for your skin. A sample size of all our skincare basics in one conveniently compact kit, the proto-col travel bag is great as a gift or a treat for yourself.

FACEBOOK | TWITTER | GOOGLE+ | YOUTUBE | BLOG | INSTAGRAM
The perfect introduction to our range, this trial size skincare kit makes an ideal treat or travel essential for your skin. A sample size of all our skincare basics in one conveniently compact kit, the proto-col travel bag is great as a gift or a treat for yourself.
This chic travel companion contains a collagen technology cleanser (30ml), skin toner (30ml), microdermabrasion (20ml), moisturising facial gel (20ml), rejuvenating facemask (20ml) and waffle head-band all beautifully packaged in a luxurious white travel bag.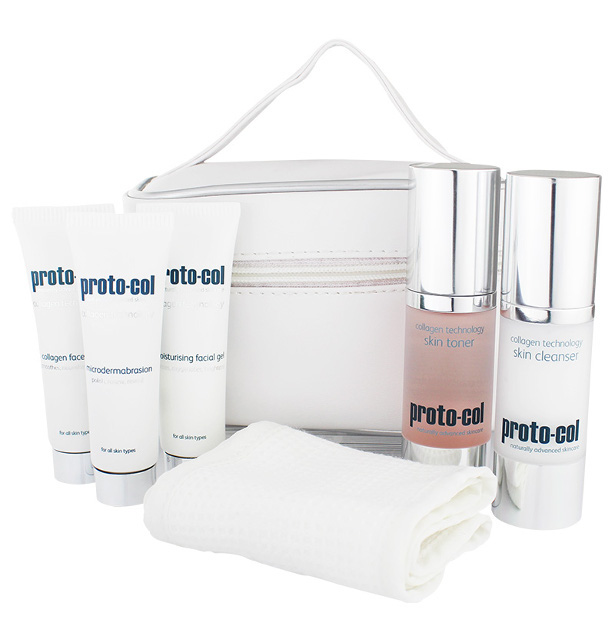 collagen technology cleanser (30ml):  Gentle and creamy cleanser incorporating plant-derived collagen to plump, firm and hydrate the skin. Our collagen-rich cleanser carefully but effectively clears away impurities from the skin without stripping natural moisture. The luxurious ingredients combine beautifully to create a lovely subtle fragrance. Calming chamomile soothes and reduces inflammation whilst neroli oil relaxes and calms. Plant-derived collagen nourishes and plumps fine lines and wrinkles while orange oil naturally cleanses and decongests skin. One of the key elements of proto-col's cleanser is coral seaweed which is filled with vital minerals, essential for healthy, hydrated and radiant skin.
skin toner (30ml): proto-col toner is 100% alcohol free so it refreshes the skin without stripping its natural moisturisers. Soothing and refreshing this alcohol free collagen rich contains extracts of Witch Hazel, Chamomile, Guava, Kiwi and Aloe Vera to revitalise and soften skin. Full of natural healing properties proto-col toner will tighten pores and remove any cleanser residue, leaving the skin hydrated and refreshed. Like the cleanser, our toner also contains coral seaweed which is rich in amino acids and contains calcium and magnesium to oxygenate and promote healthy skin.
Microdermabrasion (20ml) with crushed Diamonds and Pearls: Fine particles of crushed Diamonds and Pearls blended with Glycolic Acid (AHA's) to gently remove dead skin cells and encourage fresher, firmer skin cells to rise to the surface to reveal a more refined and youthful complexion. Combining moisturising jojoba oil, soothing and softening beeswax as well as vitamins C and E, this delicately light cream will uncover new, fresher skin.  Once the dead skin cells have been removed coral seaweed and plant collagen will boost the skin renewal process and help reduce the appearance of fine lines.
moisturising facial gel (20ml) with Hydrolysed Silk: A luxury, daily moisturizing facial gel with a blend of the highest quality ingredients to hydrate your skin to leave it feeling soft, smooth and supple. Containing plant-derived collagen to nourish skin and plumping fine lines and wrinkle; Fresh Royal Jelly to help regenerate skin cells and keep skin looking glowing and healthy; Hydrolysed Silk is naturally rich in amino acids (the building blocks of protein in the skin) and helps to hold in the skin's natural moisture improving moisture balance, suppleness and elasticity.
rejuvenating facemask (20ml): This supremely rich, luxurious formulation of plant-derived collagen accompanied by a host of other ingredients, deliver proto-col's ultimate facial treatment. Great for quenching thirsty skin. proto-col's collagen facemask contains three types of plant collagen specifically formulated for triple strength action.  The facemask has some amazing ingredients including extract of algae which helps smooth fine lines and wrinkles, coral seaweed which intensely hydrates and moisturises, plant derived collagen specially selected for its potent anti-ageing formulation and neroli oil and magnesium which stimulate skin cell regeneration and improve elasticity.
Price
-£29.95
-Available at proto-col.com or +44 (0) 333 000 7788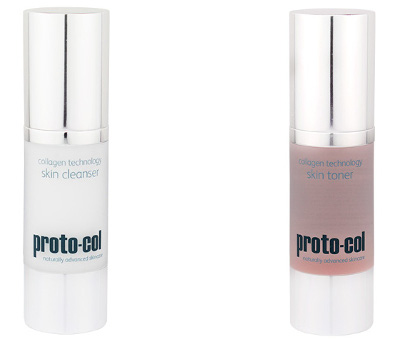 Meat Snacks Group, Interview with Rachael Burford…. What are your pre-match rituals? How do you balance your academy and training? >> www.meatsnacksgroup.com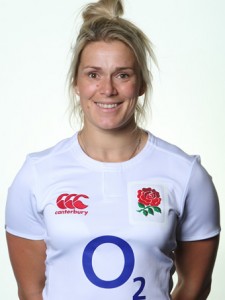 FACEBOOK | TWITTER | LINKEDIN | YOUTUBE | INSTAGRAM
We caught up with English Women's Rugby Star, Rachael Burford.
It's all go for Rachael Burford, England's Women's Rugby star, player in the RBS 6 Nations and one of our ambassadors. Rachael has had a fantastic year, being team captain for the English Women's rugby team and running her own rugby academy. We were lucky enough to have a catch up with Rachael to find out what life is like for the rugby player, how the sport has kept her going over the years and what her plans for 2017 are.
How did you get into playing the game and has there been any barriers you have overcome to get where you are today with 62 caps?
"I was very lucky that I didn't see any barriers when I was growing up and my two role models were my mum and sister as they both played at Medway. So, I followed in their footsteps, to me it was normal to play rugby! When I played the boys team, I started out on the wing, until they started to see that I was in fact better than the boys so moved me in the middle of the pitch where most of the action happens at that age! Obviously there has been many barriers to my career to name a few, injury, personal family loss, being dropped, but I have also found myself to be stronger than ever when I have to be. As the quote says 'you don't know how strong you have to be until it's the only choice'. In my times of hardship, I have always come back a better and stronger person and player for it."
What are your pre-match rituals?
"I don't have any really. My routine is often different and I try not to over think things. I stay focused but being relaxed about my approach helps me to not get too tense. I normally listen to music on the bus, unpack my kit and get changed straight away then I can relax…. I always enjoy a few jelly sweets pre-game!"
What is the best part of representing your county and how does it feel walking onto the pitch wearing the rose on your chest?
"The best thing for me is I know how proud it makes my family, particularly my father. We lost my dad in 2007 but rugby kept me going. Knowing how proud he was of me representing my country is what is with me every time I take the field."
For the full interview go to :- www.meatsnacksgroup.com/blog/we-caught-up-with-english-womens-rugby-star-rachael-burford


If you are a travelling athlete this summer, thePnut & theBrzl are deep tissue and mobility tools, that create tremendous muscle freedom.  www.thepnut.com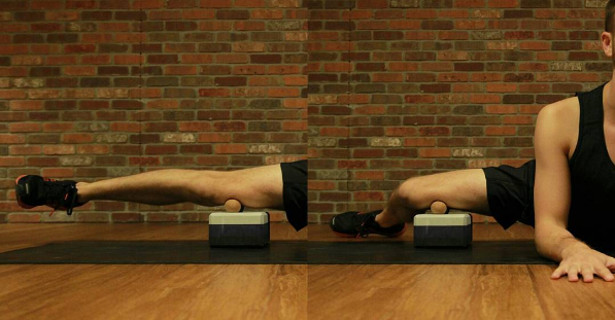 FACEBOOK | YOUTUBE | INSTAGRAM
Any serious athlete that's travelling, especially a rugby player, needs to be thinking about a serious recovery plan. Something that's quick, effective and can be easily inserted into a busy schedule. Even something that can be added to other habits – like stretching.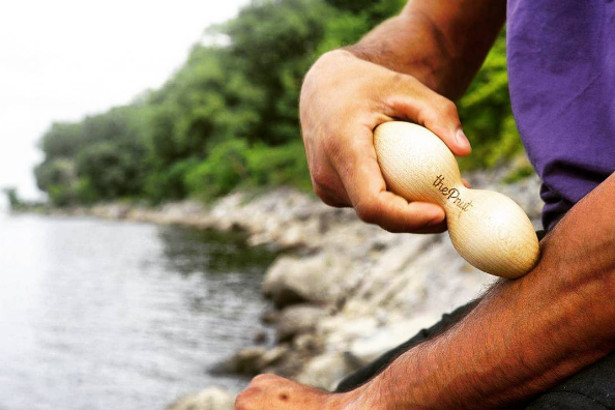 What we've designed with thePnut and theBrzl, are deep tissue and mobility tools, that create tremendous muscle freedom in a short period of time. While being small enough to travel with.
They're based on the same idea as a massage roller, except that they don't soften and they target deeper parts of the muscle. Which means you spend less time to get the same result.
In addition to that, they're made from beautiful recycled​ woods – which we find – leave you with a grounded feeling. Rather then using an inorganic material, like foam or plastic. And because they're sealed with numerous layers of tung oil they won't absorb moisture and they will repel bacteria.
See more at :- www.thepnut.com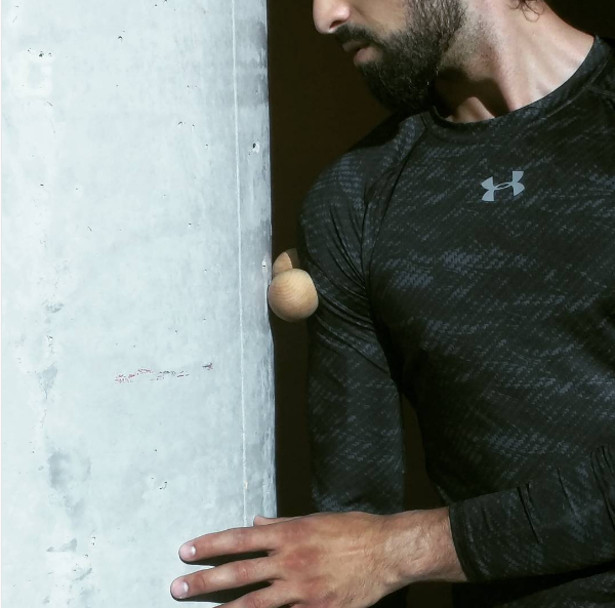 |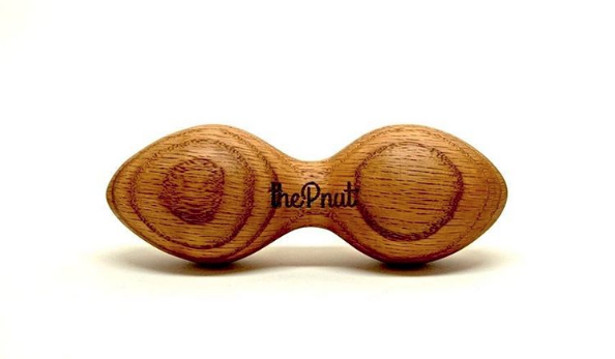 |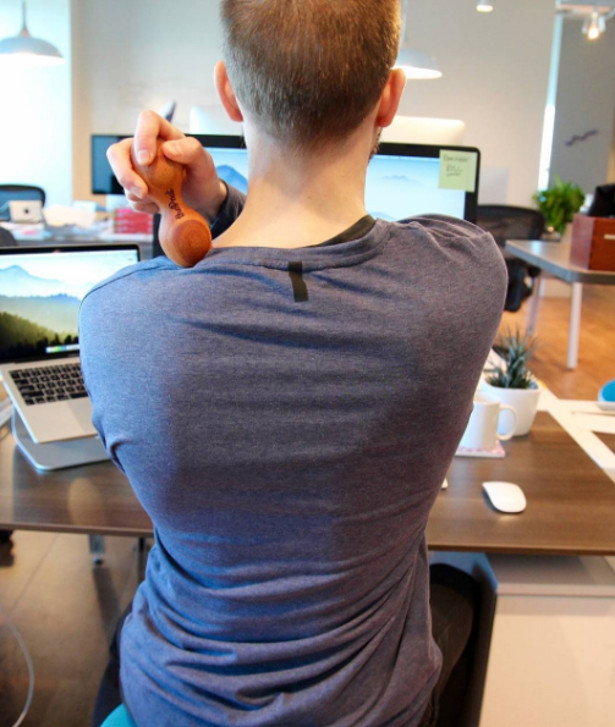 |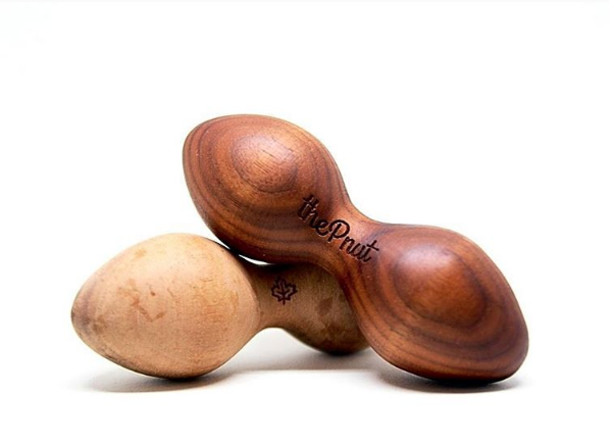 |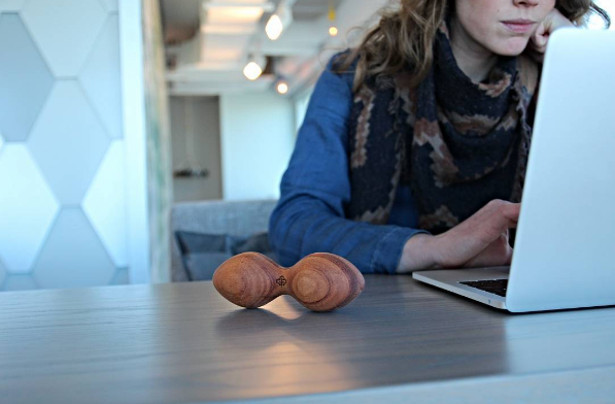 |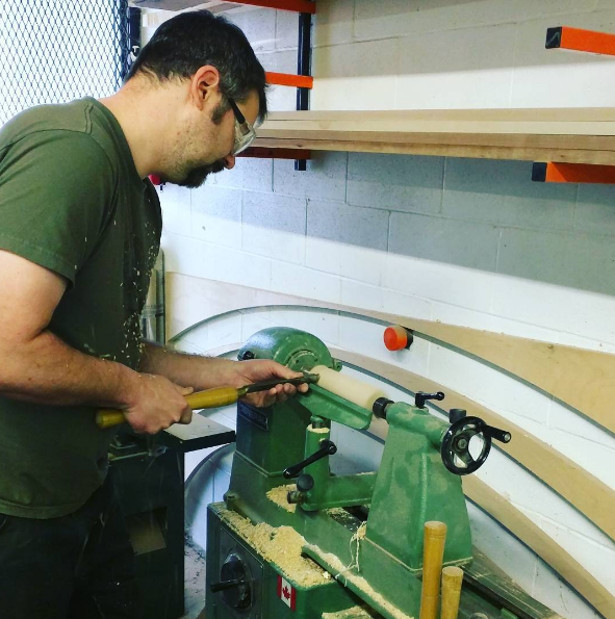 |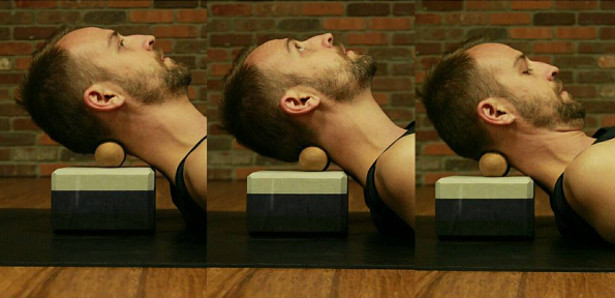 |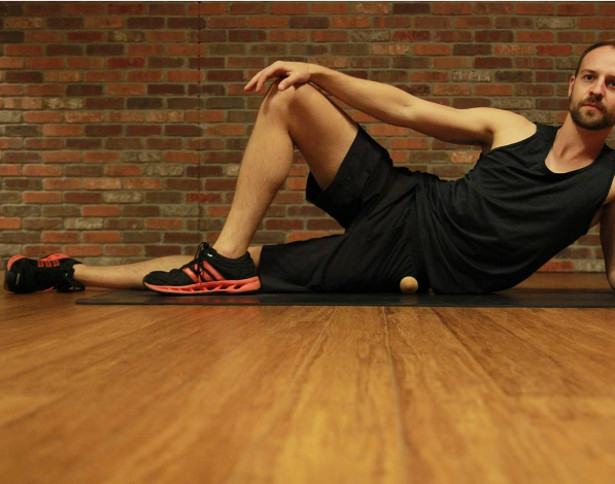 |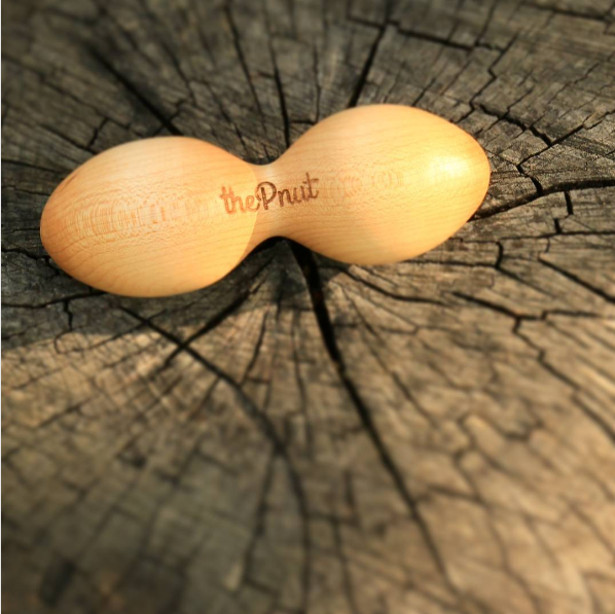 |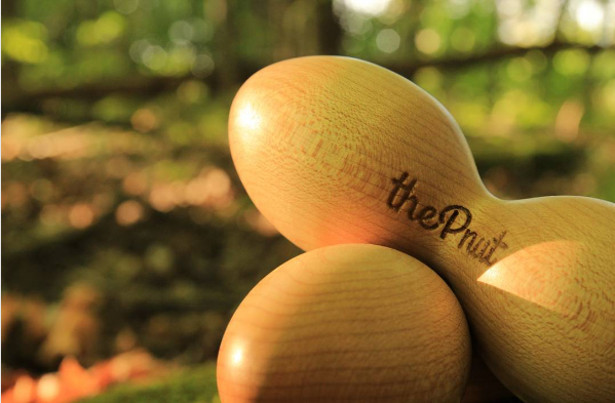 |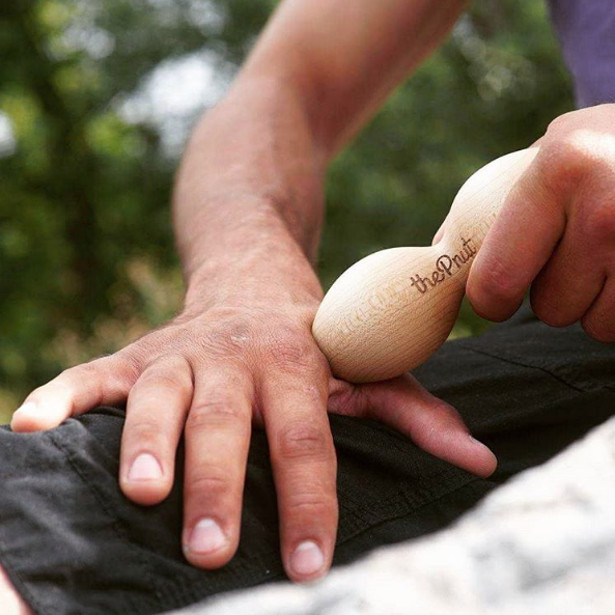 |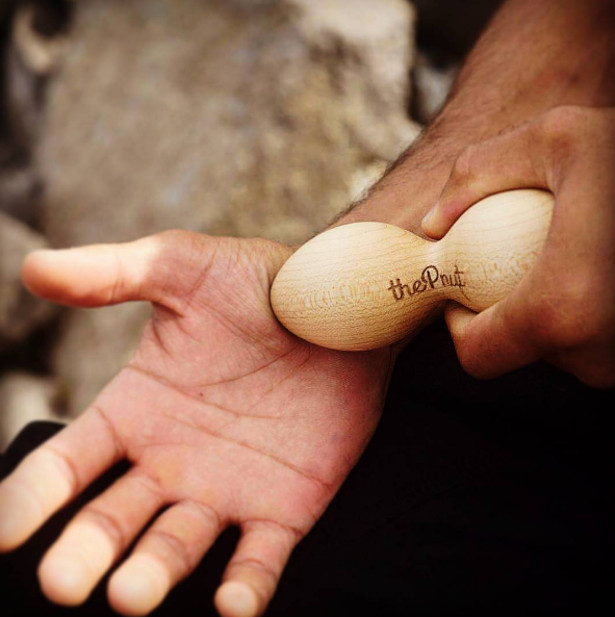 |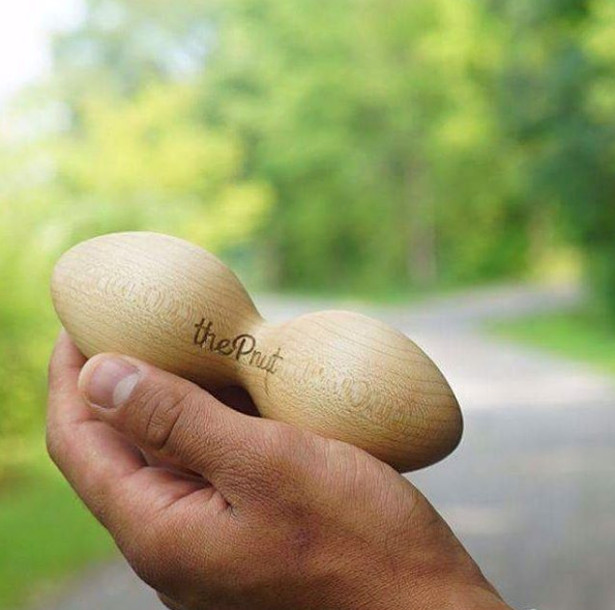 |

PURE NOOTROPICS . Purposeful Evolution. Optimal Sleep Complex, Cordyceps Militaris & Theacrine Tea Crine ! >> www.purenootropics.net

FACEBOOK | TWITTER | INSTAGRAM
Pure Nootropics offers independently tested smart drugs. We help enhance memory, learning, focus and general cognition.
Pure Nootropics was started in 2013 by health and fitness enthusiasts with an interest in improving their own cognition and brain function. Lacking good information and transparent providers, we decided to source the nootropics ourselves.
The philosophy of Pure Nootropics is to provide only the highest quality nootropic products. To do this, we rigorously test the purity and vet suppliers thoroughly. We achieve transparency by working within the nootropic community, existing customers, and using third party labs to verify our findings.
We also believe in providing the most honest information about nootropics. Not everybody needs to take nootropics in order to improve their cognition and we will guide you in the right direction even if it is away from our products. Guides and tutorials on our blog and email newsletter will help you to track results and take nootropics safely.
You will notice that we do not have a wide variety of products to offer. If we cannot find a better supplier that is safer than what exists, we will not sell it. Simple as that.
Pure Nootropics Optimal Sleep Complex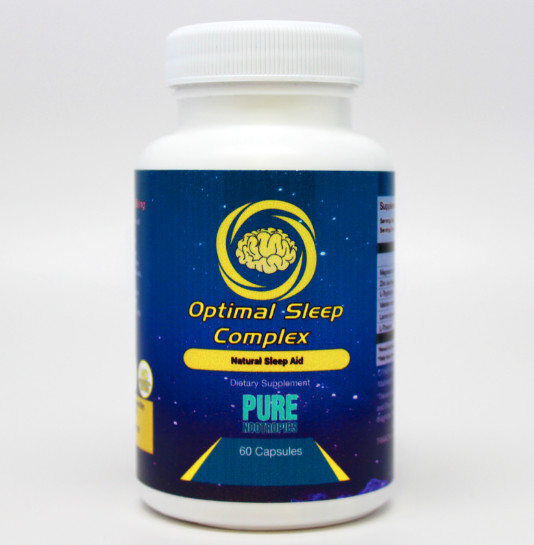 Formulated with ingredients that work with your body'snatural sleep cycle, Pure Nootropics Optimal Sleep Complex is essential for fighting jet lag and helping you get a more restful sleep while away from home. Combining natural ingredients magnesium, zinc, l-tryptophan, l-theanine, valerian root and lemon balm, this sleep formula reduces sleep onset latency, meaning it can shorten the amount oftime it takes for you to fall asleep, even when flying through multiple timezones. For those looking for an even deeper sleep, the plus version adds melatonin. Research shows these ingredients help you stay asleep, with little to no sleep disturbance so you wake feeling rested as opposed to groggy and tired, which can occur when taking prescription sleep aids.
See more at :- www.purenootropics.net/product/optimalsleepcomplex/
Cordyceps Militaris (Cordyceps mushroom)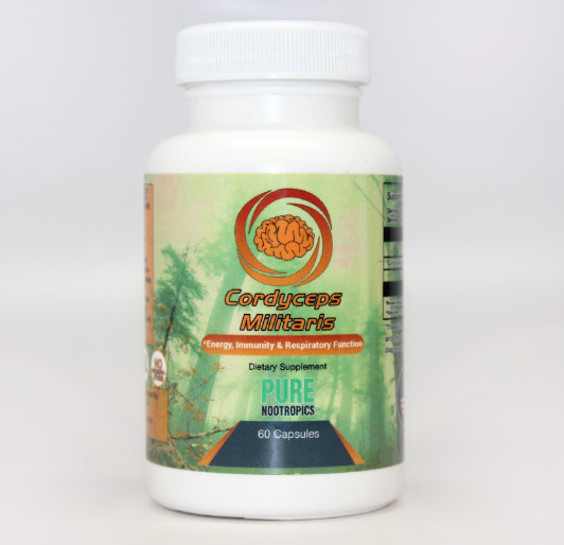 Cordyceps mushroom is one of the most well-known traditional Chinese medicines, but can also be beneficial for athletes and those looking for an extra boost of energy. Research shows it can increase physical stamina and virility and is said to increase resilience and endurance. One study showed a 12.5% increase in the time it took to reach fatigue during a physical stamina exercise.
See more at :- www.purenootropics.net/product/cordyceps-mushroom/
Theacrine (TeaCrine®)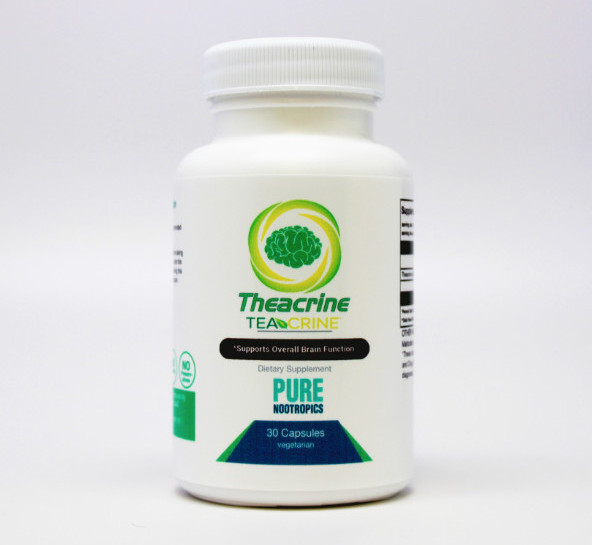 Pure Nootropics Theacrine (TeaCrine®) capsules are ideal for ideal for driven professionals, athletes, and anyone striving to attain peak performance. Based on preclinical and human clinical research, theacrine can enhance the mind/muscle connection, which improves a wide range of functions in the body, including: increased focus and energy, reduced soreness after physical exertion and better mood and stress relief.
See more at :- www.purenootropics.net/product/theacrine-teacrine-capsules/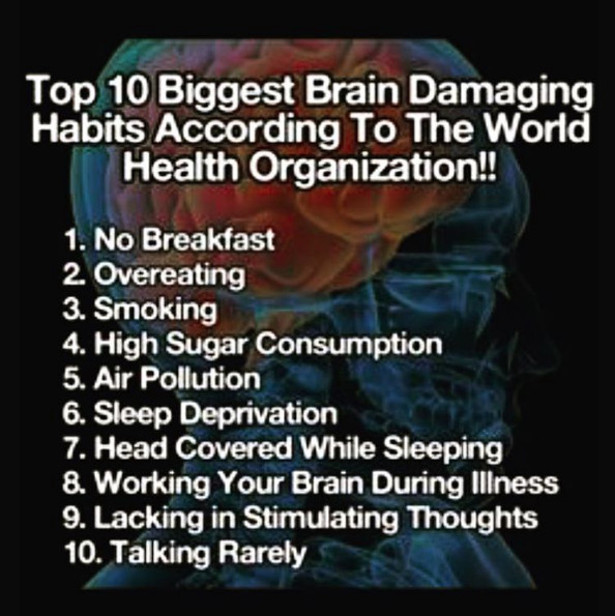 |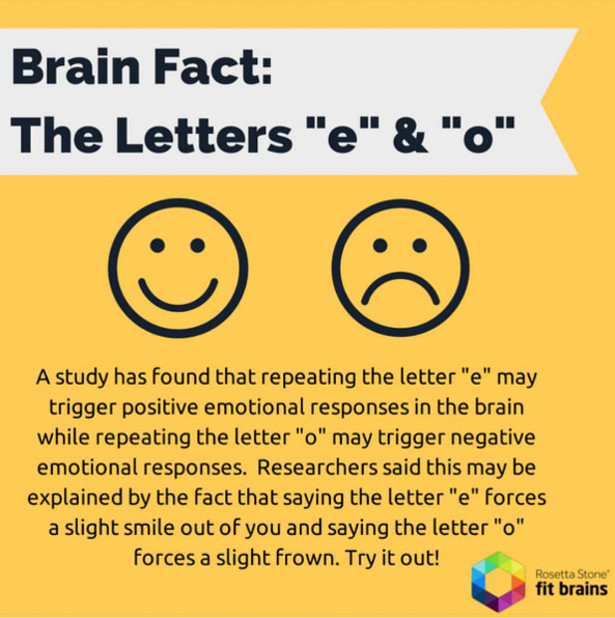 |
|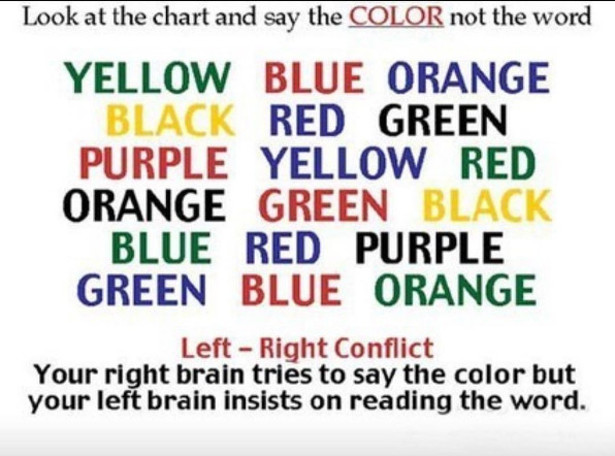 |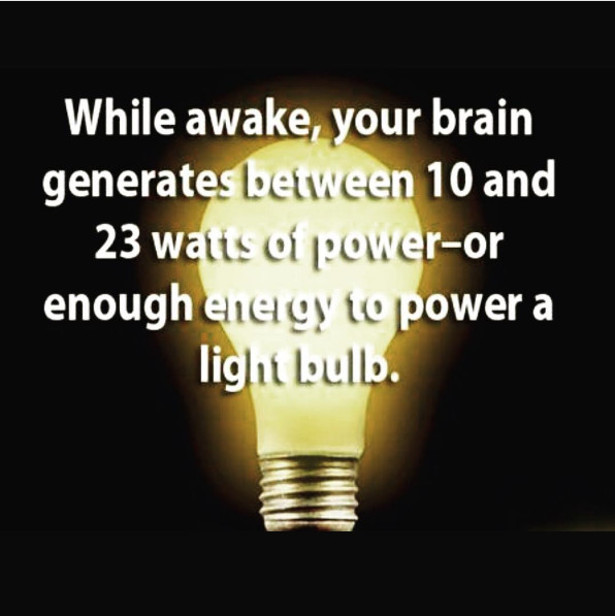 |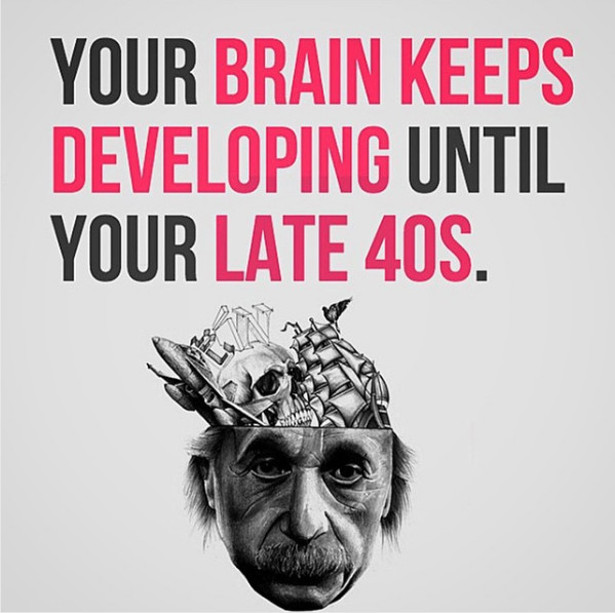 |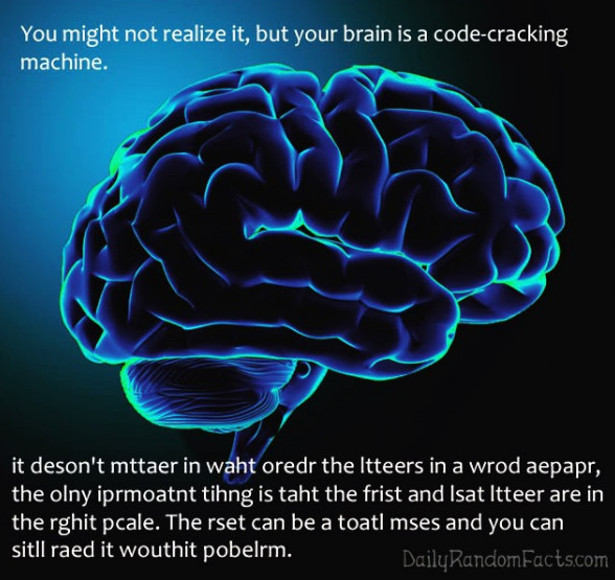 What Sets HawkGrips Apart?

HawkGrips are precision-engineered to be the ideal Instrument Assisted Soft Tissue Mobilization (IASTM) products for any practitioner, and have been created with direct input from clinicians and patients>> www.hawkgrips.com
Hawkgrips are utilized by the Scottish Rugby Union, Welsh Rugby Union, and several Premier League teams!

FACEBOOK | TWITTER | GOOGLE+ | LINKEDIN | YOUTUBE | INSTAGRAM
HawkGrips are precision-engineered therapy instruments designed to detect and treat soft-tissue injuries. Treatment with our instruments results in an immediate increase in mobility/range of motion and a decrease in pain.
Top-quality stainless steel IASTM instruments, available in sets as well as individually, along with a range of emollient, accessories, and apparel.
Visit our online store or call today for more information >> www.hawkgrips.com
HAWKGRIPS ANNOUNCES INTERNATIONAL EXPANSION
Conshohocken, PA — HawkGrips, leading manufacturer of IASTM instruments, announces its official entry into the international market, naming Nicky Archer as Director of International. Archer has several years of experience in this area, most recently as Co-Director of Kinesio Taping® Association International. Of this new expansion, Archer says, "It is time for us to broaden our horizons. A world of opportunities awaits outside the US and interest has already been growing organically. Word is spreading about HawkGrips and clinicians from all corners of the world are reaching out to us directly in search of education and tools. Now we are implementing a plan to capture and expand that interest and create a global network to support our mission beyond US borders." She states that her plan is, in short, "Connecting HawkGrips with the world and offering the same quality products, education and customer service that we pride ourselves on here in the US. With the support of the US Commercial Service and the World Trade Center of Philadelphia, we are already in active discussions with distributors from multiple countries across the globe."
HawkGrips manufacturers a high-quality line of surgical-grade stainless steel instruments designed for Instrument Assisted Soft Tissue Mobilization therapy (IASTM). The instruments are utilized by physical therapists, chiropractors, athletic trainers, massage therapists, occupational therapists, and many other healthcare practitioners for treatment of a wide variety of soft tissue injuries and limitations. HawkGrips tools differ from others on the market in several aspects, most prominently the unique cross-hatch grip on each instrument that is designed to prevent the tool from slipping in the hands of practitioners, as well as reduce the amount of force required for proper use. In addition to these instruments, HawkGrips offers educational courses that enable individuals to increase their understanding of IASTM, practice instrument utilization, and earn continuing education credits. Courses are taught by highly experienced industry leaders, and held across the United States throughout the year. Prospective attendees may register for a course in their area, or arrange to schedule a course at their own location.
# # #
For more information, contact HawkGrips via phone (484-351-8050) or email: info@hawkgrips.com
|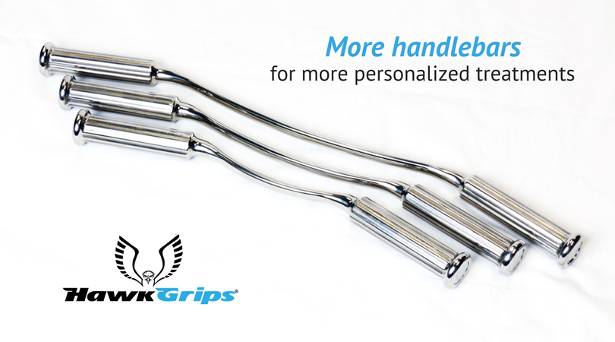 |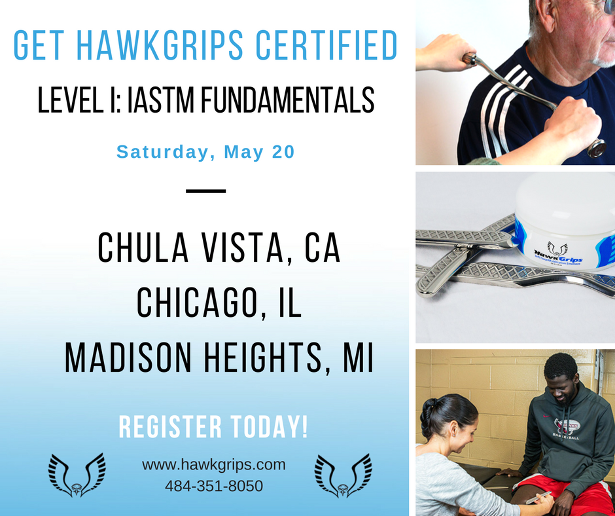 |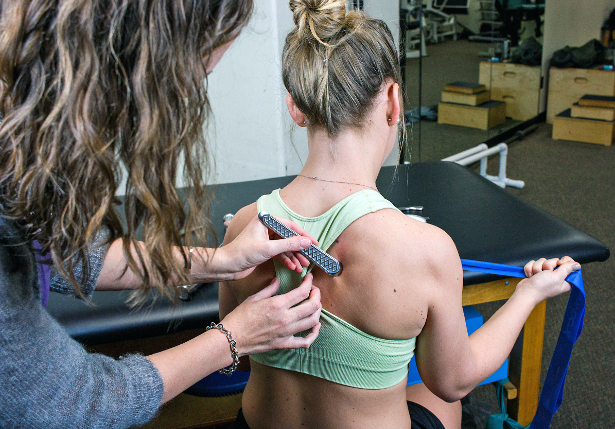 |
|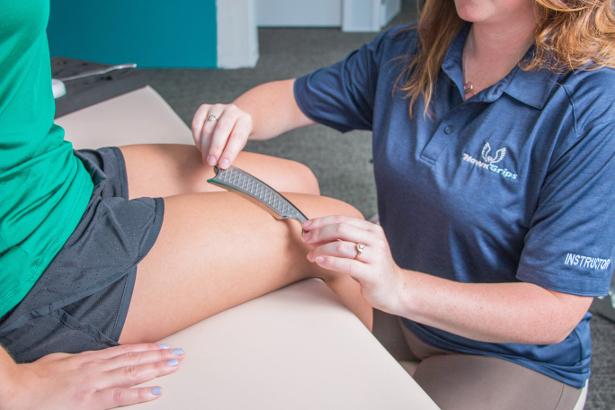 |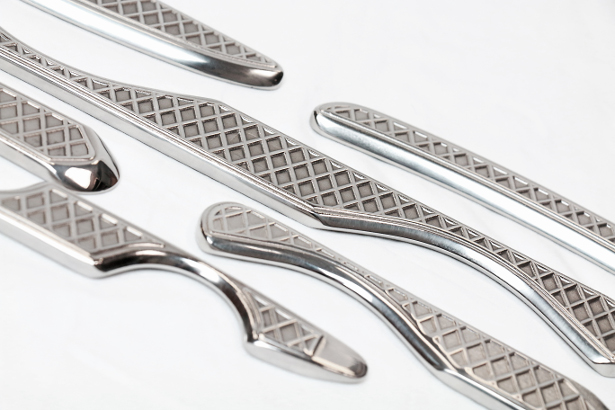 |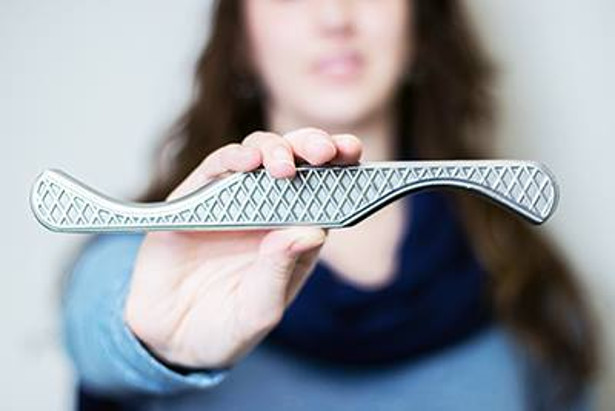 FACEBOOK | TWITTER | YOUTUBE | INSTAGRAM | PINTEREST
Havaianas Urban Collection
Once again this season, Havaianas is launching a special collection just for Men, the Urban Collection. Fashionable styles that are perfect for any summer wardrobe.  The Urban Basic, with a robust shape and wide fabric strap in sophisticated colours, comes as a great option for a more urban look.  Together with the Basic, the Urban Craft brings top quality and class to the Urban family. Available in three different colours, the Urban Craft has sophisticated PU straps and a silk screen print on the sole, making it a more refined model.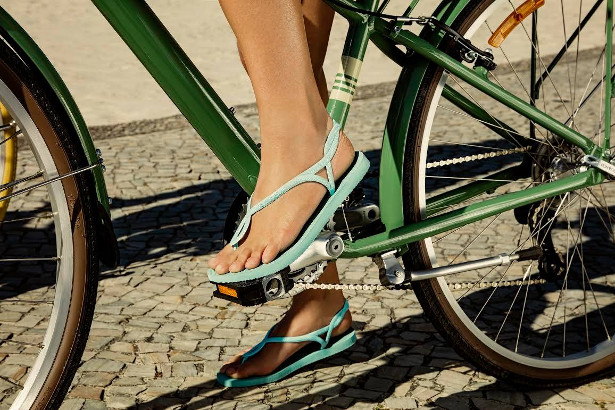 Following this line, the Urban Series arrives with a relaxed and original model with patterned straps, perfect for casual wear, in two colour options: olive green and black. And finally, the Urban Level, with an innovative grooved sole and fabric straps, mixes sport with the casual style of the Urban Collection.
Urban Basic RRP £20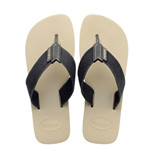 Urban Craft RRP £28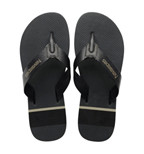 Urban Series RRP £22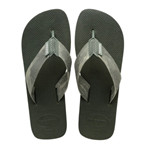 Urban Level RRP £24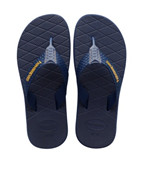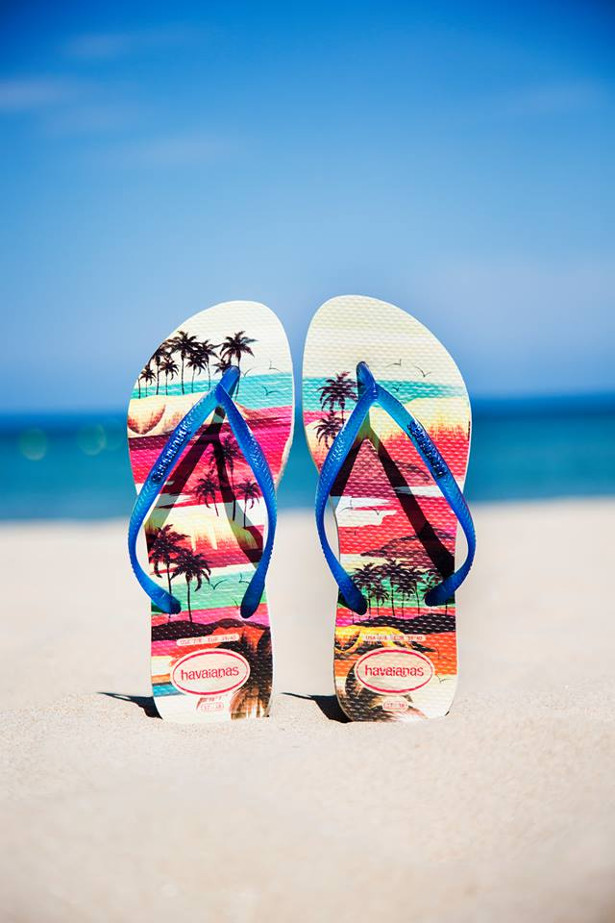 |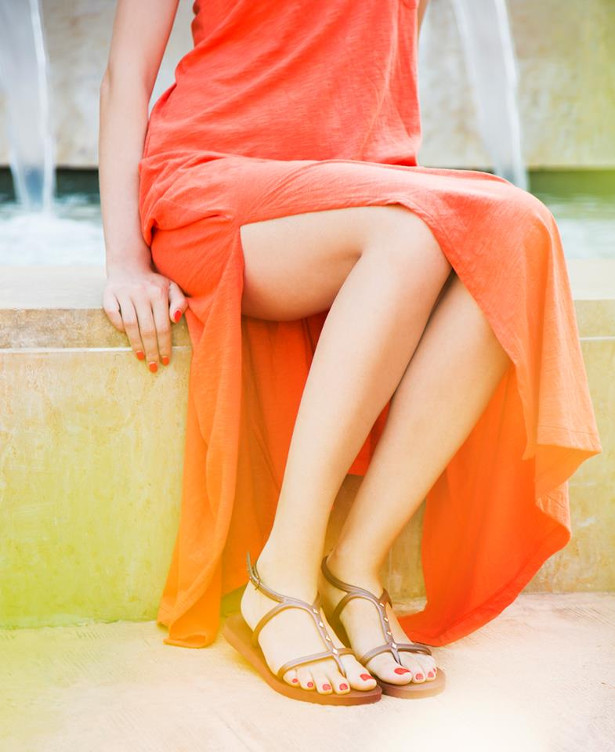 |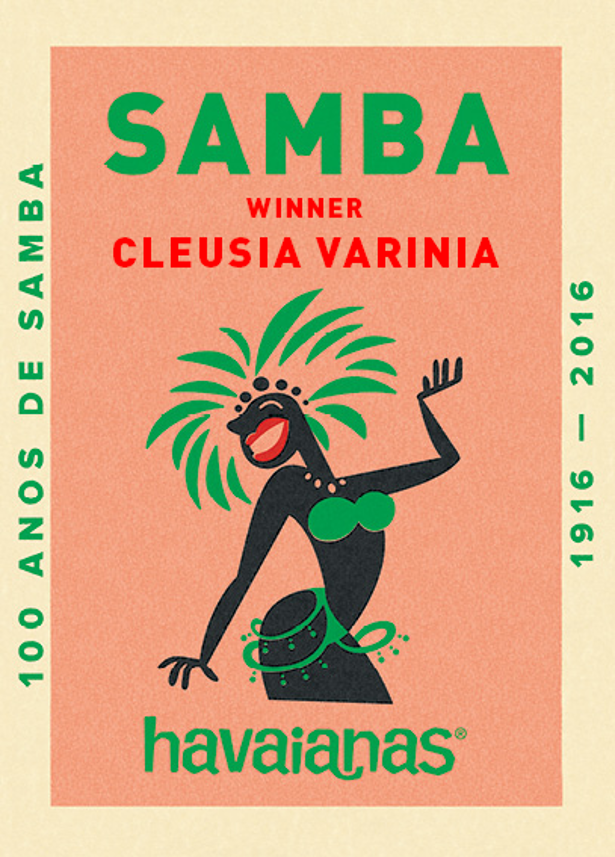 |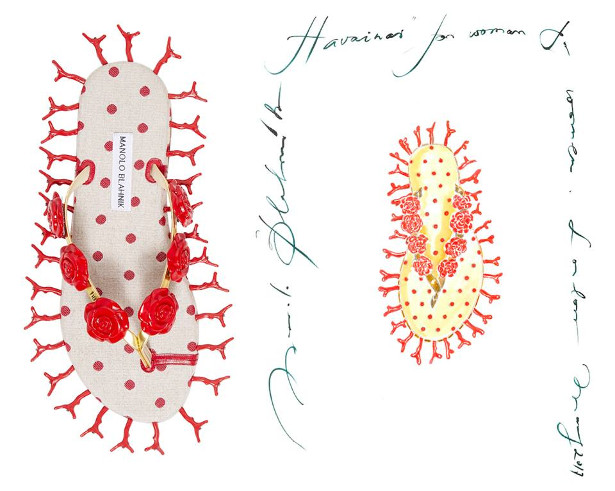 |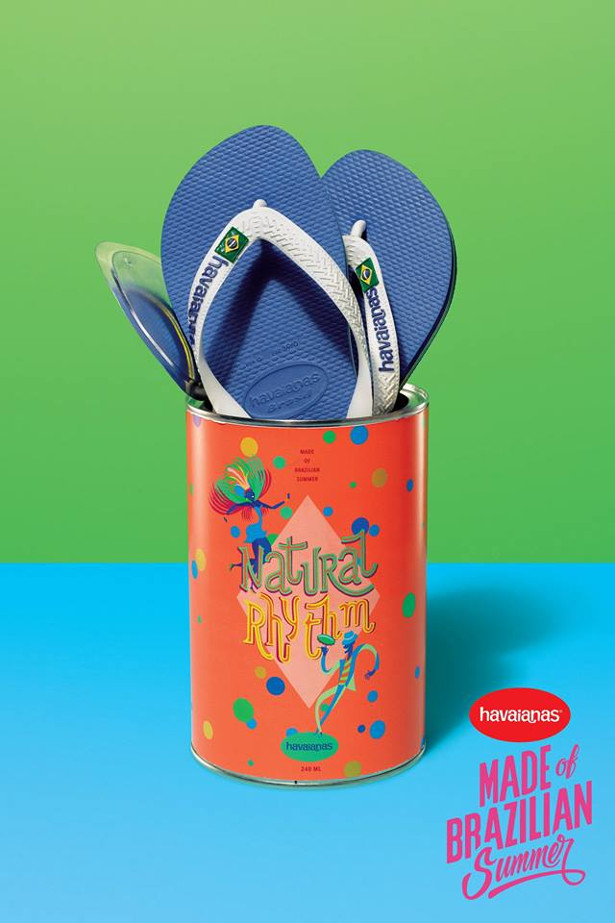 |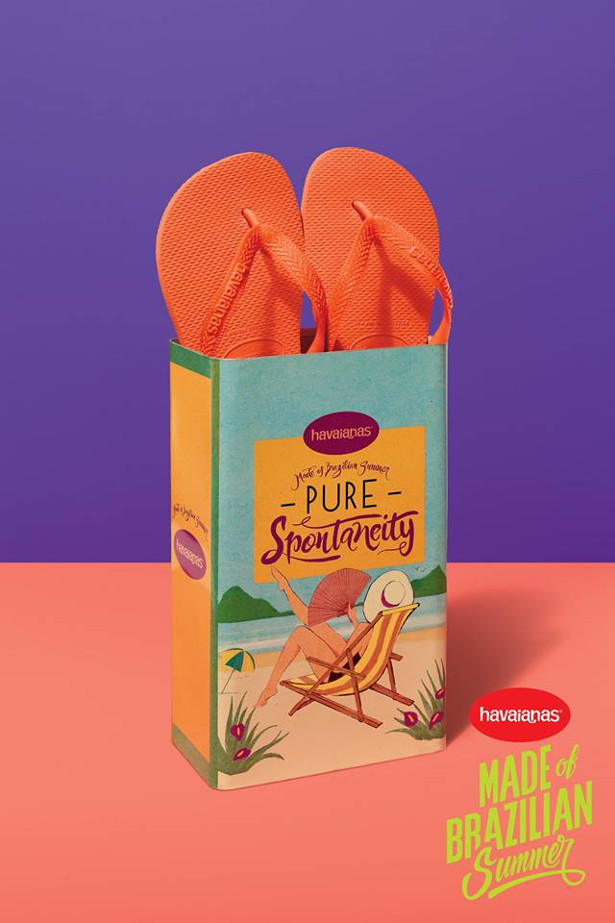 |

Bean & Boy make all-natural soaps for the whole family. Our handmade soaps are crafted using responsibly-sourced vegan ingredients, pure essential oils and traditional methods. Inspired by nature, designed for sensitive skin and loved by families. Nothing artificial: no SLS, no parabens. www.beanandboy.com Cleanse, exfoliate, moisturise, protect.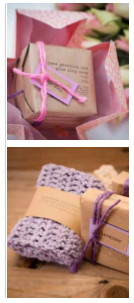 We started making soap for our family when our daughter developed a mild form of eczema that was made worse by commercially-produced soaps and washes. We spent months researching, and tried out loads of different recipes and combinations to find the ones that work for our daughter's skin – and for us too.
We settled on a combination of high quality ingredients, unfussy essential oil blends, and a slow soap-making process that is as close to the ancient traditional methods as possible. There's nothing else added: no preservatives, no artificial colourants, no synthetic fragrances and no additional heat to speed things up. It's just proper soap that has been given up to six weeks to fully cure.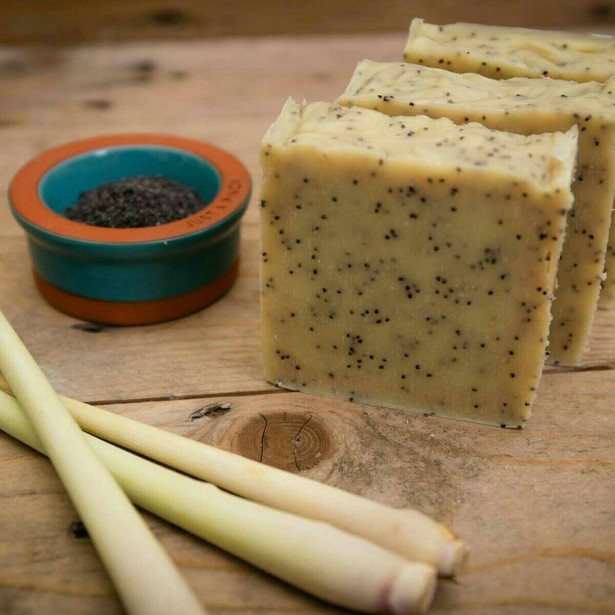 The best things take time, and proper soap is worth waiting for.
What started out as a necessity and family hobby quickly grew into a mini production line in our kitchen as friends and family started coming back for more. When they began "preordering" before batches had cured, we knew we'd hit onto something special that we couldn't keep to ourselves anymore.
Since then we've had our soap recipes certified and we have introduced new combinations specifically targeted at problematic skin. We have also just launched our brand new BABY SOAP – an amazing blend of ingredients that has been certified by an independent toxicologist as safe for infant skin.
We still make our soap in the kitchen, and each batch is carefully made by hand using the traditional cold process method. We don't add anything to speed up the process, and we keep things as natural as possible. We only use all-natural ingredients that are vegan, cruelty-free and responsibly sourced.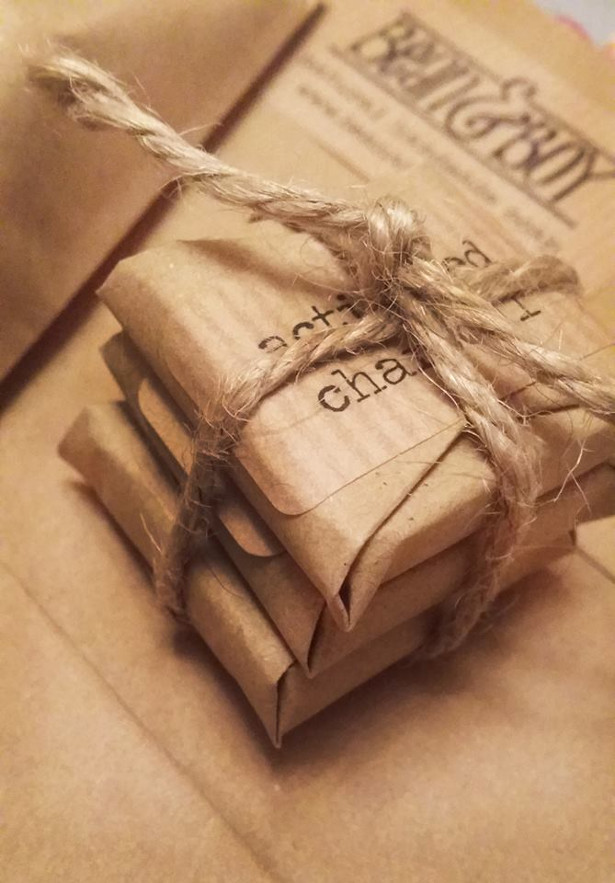 Our packaging is all either recycled or recyclable, and most of it is biodegradable. We're passionate about making soap that's good for you and good to the environment too.
We are really proud of our soaps and we hope you love them as much as we do.
From our family to yours. Stacey & Graeme
simple soap
It all started with our SIMPLE SOAP: pure, unscented and made using raw ingredients that are nourishing, moisturising and packed full of micronutrients. This is the basis for our amazing soap recipes. It's great for sensitive skin.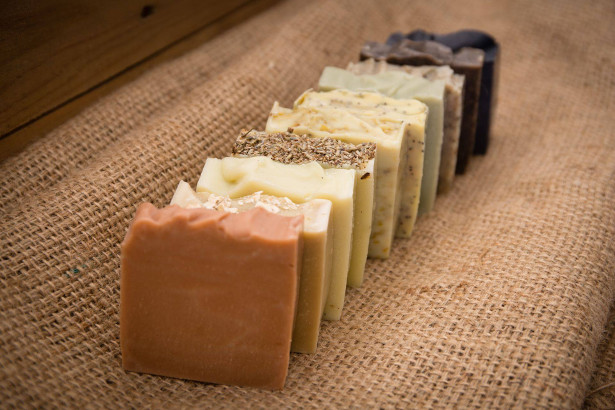 peppermint and coffee
Peppermint & Coffee Soap is refreshingly minty with exfoliating coffee grounds. It makes an exceptional hand soap for gardeners as well as in the kitchen, banishing odours and removing dirt.
lavender
Lavender Soap is a traditional favourite that is soothing for the soul and gloriously floral. Pure Lavender Essential Oil boosts your mood and helps lift your stresses – especially when used in a hot bath after a long day.
tea tree and green clay
Tea Tree & Green Clay is a firm favourite. Tea Tree has antiseptic cleansing properties which makes it an excellent partner to natural green clay that cleans, exfoliates and invigorates the skin.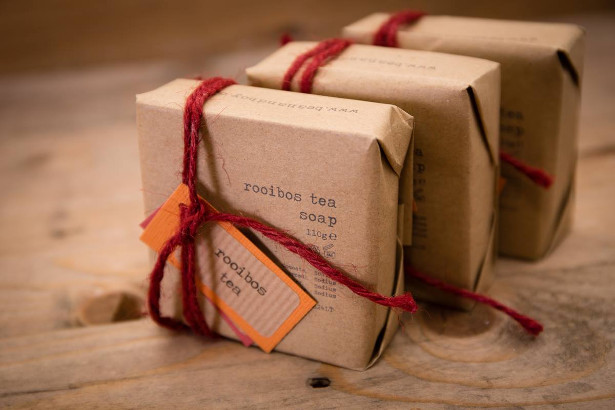 lemongrass and poppyseed
Lemongrass & Poppyseed is a gorgeously citrus soap packed full of exfoliating blue poppyseeds. Lemongrass Essential Oil is a super oil that is widely recognised as an analgesic and antiseptic antidepressant.
grapefruit and calendula
Grapefruit & Calendula is our "happy soap" with a cheerful and uplifting scent. Grapefruit Essential Oil is widely recognised in beating depression and boosting the immune system, and Calendula is exceptional for soothing and nourishing skin.
beer soap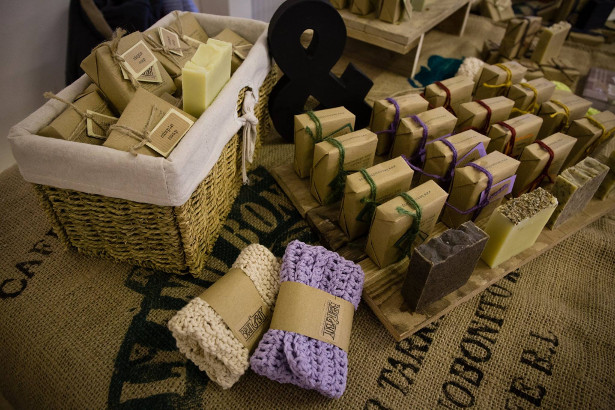 Beer Soap is made from local beers that are packed full of skin-kind micronutrients and vitamins. It doesn't have the "morning after" beer smell – instead, it boasts an appealing subtle malt scent.
rooibos tea
Rooibos Tea is a natural super ingredient that helps to make this soap something really special. Rooibos – or Redbush – tea is full of natural micronutrients and vitamins that are kind to sensitive skin and great for headaches and other ailments.
charcoal soap
Our Charcoal Soap is a contemporary spin on an ancient and traditional soap. It is super cleansing and actively helps remove dirt and impurities, whilst boosting the soap with the added vitamins and healthy benefits of coconut-based charcoal powder.
rose geranium and pink clay
Rose Geranium & Pink Clay is a rich soap that is packed full of cosmetic benefits. Rose Geranium Essential Oil is widely used to treat problematic skin conditions and help restore the skin's natural flawlessness, while pink clay helps to boost the cleansing and detoxifying properties of the soap.
Just in: Bean & Boy handmade baby soap is certified as safe and nourishing for newborns and infants
Our handmade Baby Soap is pure and simple, with no additives, no colourants, no preservatives and no fragrances.
NO PARABENS NO SLS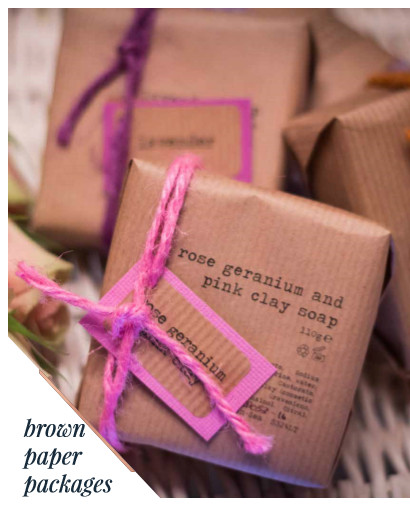 This was the first soap we made for our new baby when we began our soap-making journey, and we still use it today for the whole family (it's great for sensitive skin for adults too!).
It's a firm favourite and is packed with nourishing ingredients that are kind to delicate skin.
This soap has been certified as SAFE FOR INFANT USE by an independent toxicologist, chemist and scientist. NOTHING ARTIFICIAL: NO preservatives, additives, fragrances, parabens, SLS.
We use the finest natural ingredients that are full of essential vitamins and minerals to help boost the skin's natural balance.
Our ingredients are kind to even the most sensitive of skin, helping soothe, protect and nourish your newborn baby's delicate body. Our ingredients are all-natural, ethically-sourced and vegan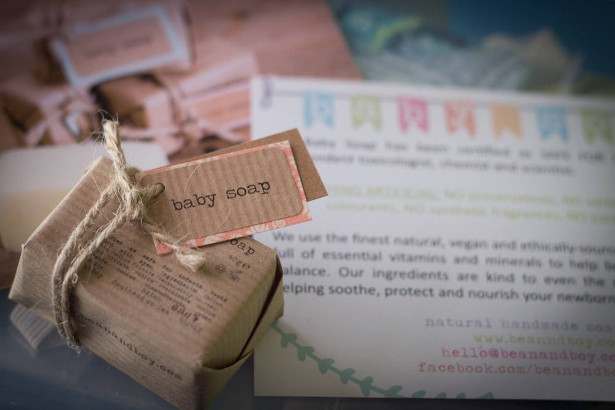 ONLY THE GOOD STUFF: vitamin-rich avocado oil, moisturising shea butter, cleansing castor oil, vitamin-rich olive oil. restorative coconut oil and Vitamin-E packed responsibly-sourced palm oil.
Our handmade Baby Soap has a pale and creamy olive colour and natural scent. Because each bar is made entirely by hand, soap colour and shape vary slightly from bar to bar.
They are completely natural: traditionally made, rough cut, cured for six weeks or more, and hand packaged in brown paper to order.
The large bars are a minimum of 110g & the mini bars weigh a minimum of 40g.
Limited edition gift boxes are beautifully wrapped, hand-tied and filled with our artisan handmade soap
We now carry a range of limited edition gift boxes, available in a selection of patterns for special occasions.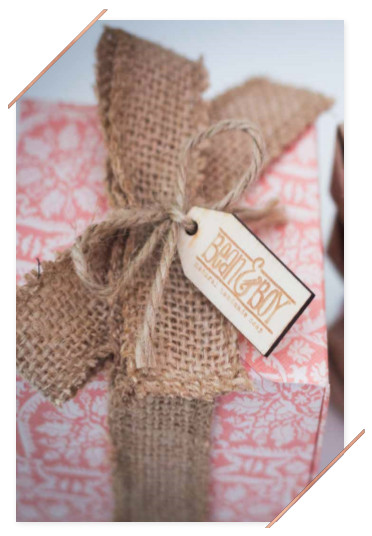 Custom orders?
These can be custom prepared for any occasion, and can be ordered to fit 1, 2 or 3 soaps.
What's inside?
Each hand-tied box contains three of our luxurious handmade soaps, wrapped in tissue paper before closing with natural hessian ribbon and a lasercut branded birch tag.
When available, these gift boxes can be packaged with 2 soaps and a handmade facecloth.
Community Project
We work with makers within the Southend-on-Sea community to produce non-profit handmade facecloths that are made from either pure cotton (for sensitive skin) or recycled cotton (for sustainability).
We source all of the sustainablyproduced cotton, provide training where required, and quality check each facecloth before packaging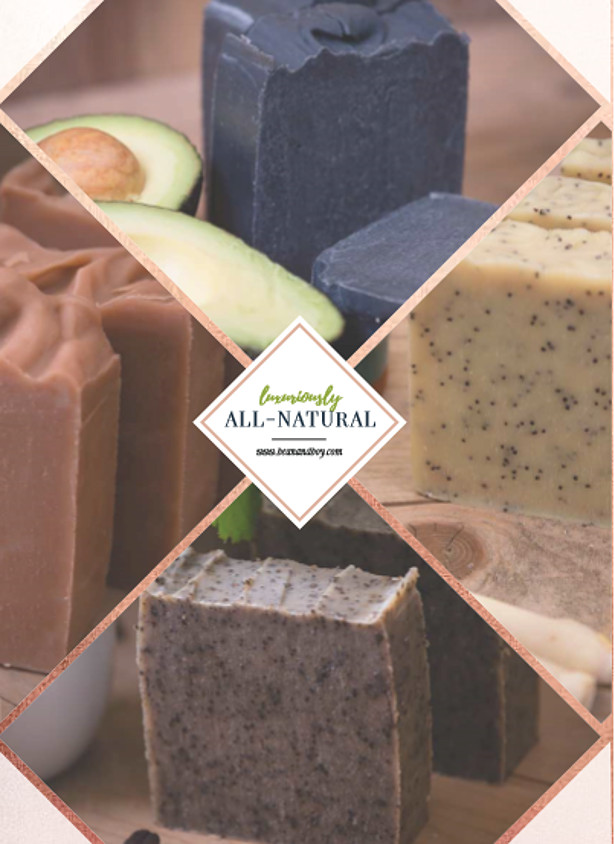 Rise-N-Shine ! Stay Up All-Day ! – Sleep Tight ! – Wake Up On Time ! >>> www.wakeupontime.com !
NOW AVAILABLE IN WALMART!

TWITTER | FACEBOOK | YOUTUBE | INSTAGRAM
Wake Up On Time™ has hit over 3,000 Walmart stores nationwide in the USA. Select Walmart locations throughout Texas will additionally carry Rise-N-Shine's energy supplement Stay Up All- Day™ and its sleep formula Sleep Tight All-Night™.
While at Walmart last June, KNWA-TV, the NBC-affiliate for Northwest Arkansas, and Fox24 KFTA interviewed Cathy Beggan, President of Rise-N-Shine, about her Walmart experience.
"It's something that I've been actually striving for since I started my business 10 years ago," Beggan said during her interview. "This is something I've dreamed of and thought of and worked towards, so it's really a wonderful opportunity."
The goal of having her products on Walmart shelves has become a reality for Beggan, who started her company Rise-N-Shine, LLC in 2006. Wake Up On Time™ was conceptualized to solve an age-old dilemma that Beggan found she and many others she encountered suffered from — difficulties in waking up in the morning. An advocate of natural products and remedies, Beggan brainstormed with experts in the field to create Wake Up On Time™, a time-released capsule taken before bedtime to promote natural wakefulness following six to eight hours of sleep. Some have compared the Wake Up On Time™ energy formula to a natural replacement for their morning cup of coffee.
Stay Up All-Day™ is the company's all-natural, calorie-free, maximum energy blend to help those who take it to feel energized throughout the day. Unlike the array of energy drinks on the market, those who have used Stay Up All-Day™ have reported they have not experienced the jitters common after drinking many popular energy boosting beverages, which often contain sugars and stimulants.
For occasional sleeplessness, Sleep Tight All-Night™ is Rise-N-Shine's natural sleep formula, with melatonin, magnesium, Hops Flower and other ingredients to help promote a restful night's sleep.
All of Rise-N-Shine's products are manufactured for safety in the United States of America in a world-class, climate-controlled, FDA-inspected facility, with the highest- quality ingredients. Rise-N-Shine's products meet or exceed the high U.S. Pharmacopeia standards and FDA Good Manufacturing Practices (GMP).
Check Out the Products Below!
Lots more information on >> www.wakeupontime.com
STAY UP ALL DAY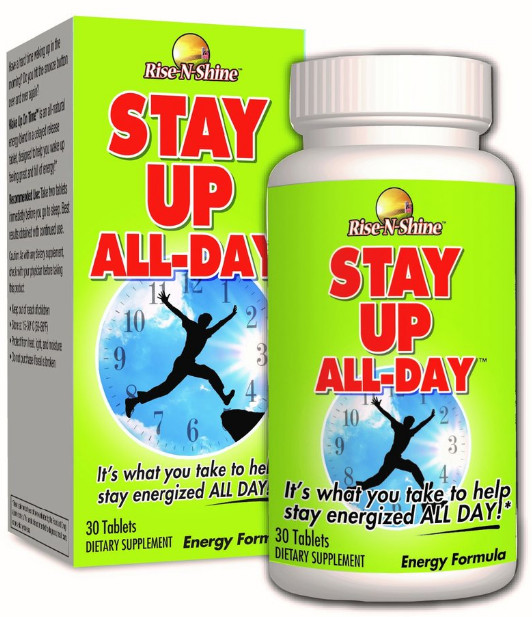 Rise-N-Shine's Stay Up All Day is a natural, maximum energy blend, designed to help energize you throughout your busy day! Whether you are looking for an afternoon pick-me-up, a late night wake up call,or some "umph" in your workouts, Stay Up All Day will give you the extra boost that everyone so desperately craves! Unlike energy drinks, Stay Up All Day has no calories, no sugar, no jittery feelings and no crash! Try a month's worth of Stay Up All Day in one small bottle and see what everyone is buzzing about! Stay Up All Day Contains a Synergistic and Proprietary Blend Guarana (36% caffeine), Vitamin B12, Vitamin B6, Siberian Ginseng, Thiamin, Riboflavin, Niacinamide and L-tyrosine. 1 Tablet per serving. Try Stay Up All Day today!
Premium Energy Blend
No Jittery Feelings and No Afternoon Crash
Natural Formula!
Manufactured in a GMP Certified Facility
Made in the USA
See more at :- www.wakeupontime.com/products/anytime-energy-boost
SLEEP TIGHT ALL NIGHT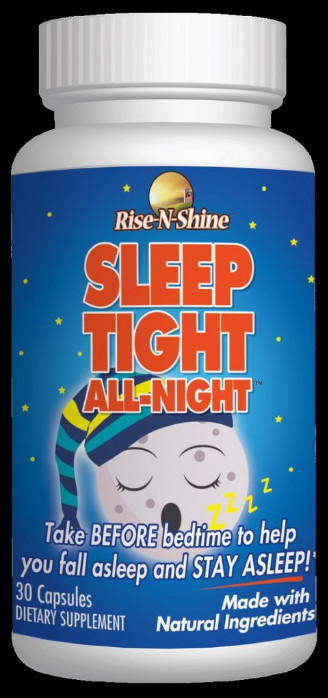 Sleep Tight All Night is a natural sleep formula for the relief of occasional sleeplessness. Sleep Tight All Night contains 3 mg of Melatonin per serving, plus a Proprietary Blend of Vitamin B6, Magnesium, Valerian Root, Hops Flower Powder, Chamomile Flower Powder and Passion Flower Powder.
Contains 3 mg of Melatonin
Also contains Hops Flower Powder, Valerian Root and more
For relief of Occasional Sleeplessness
MADE IN THE USA
See more at :- www.wakeupontime.com/products/good-night-sleep-tight
WAKE UP ON TIME – NATURAL TIME RELEASED ENERGY FORMULA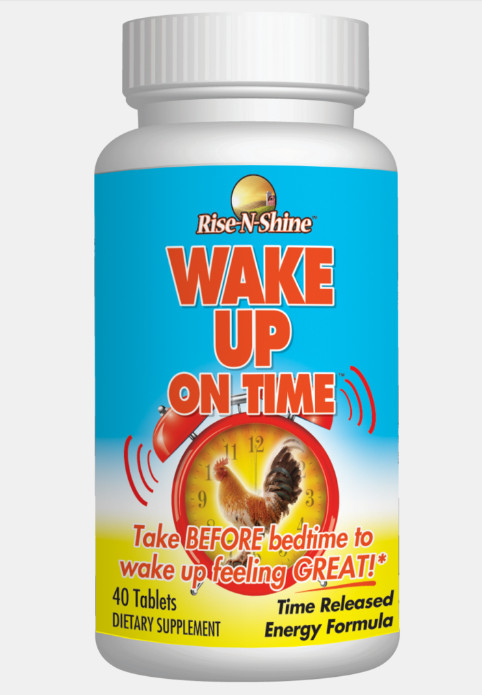 Wake Up On Time is a patented delayed release energy supplement taken BEFORE BED to give you energy when it is time to wake up in the morning! Become a morning person overnight!
Alarm Clock in a Pill
Time Released Energy Supplement Taken BEFORE Bed to help you wake up with energy
The Greatest Advance In Waking Up Since Coffee
Natural Formula including Vitamin B12, Vitamin B6, L-tyrosine, Eluthero root, Guarana Seed Extract and more!
Made in the USA
See more at :- www.wakeupontime.com/products/wake-up-on-time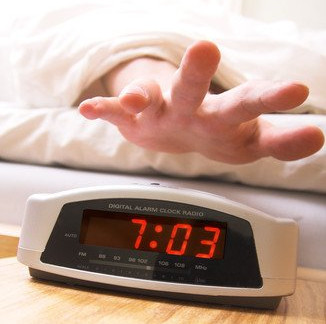 AQI CARE
www.aqicare.com

With the increasing consumer demand of natural based everyday products, one company saw this gap in the market more than 20 years ago and revolutionised skin care. AQI is renowned for beautiful skin care that is enriched with only the finest of natural plant based ingredients. As a market leader in overseas markets, AQI is now focusing in targeting the sensitive skin care needs of Australian families. The Australian owned and Australian made skin care brand continues to offer natural formulas made from the mildest and safest ingredients specifically designed to be used on sensitive skin, with significant results. Co-founder, Brian Baldwin, believes AQI was the world's first skin care brand to combine effective concentrations of natural ingredients like Beta-Glucan and Colloidal Oatmeal to assist in reducing skin redness, irritation and help rebuild damage skin cells that protect the body from major infections and environmental impurities. "Our commitment is to offer absolute quality and our mission is to make our world class skin care accessible and affordable to Australian families." With AQI's 100% Satisfaction Guarantee customers can enjoy the benefits of safe, natural skin care and the assurance of healthy skin that smells as good as it feels. "I love that it gets absorbed so quickly into the skin and that it leaves no greasy feeling. The ingredients are all natural which is the reason I decided to try it," says a satisfied customer. AQI offers skin care solutions within its four ranges; Face, Body & Hair, Acne and Baby and the entire AQI Skin Care range is now available for purchase online from www.aqicare.com.
About AQI Skin Care AQI (Australian Quality Ingredients) has been creating natural skin care products in Australia since 1993, specialising in dry and sensitive skin care for adults, children and babies.
AQI focuses only on developing high-quality skincare and now have an excellent reputation both in Australia and Asia as a producer of top quality skincare with new innovative formulations and natural ingredients.

Performance and recovery – Advanced formulation for joint repair & bone support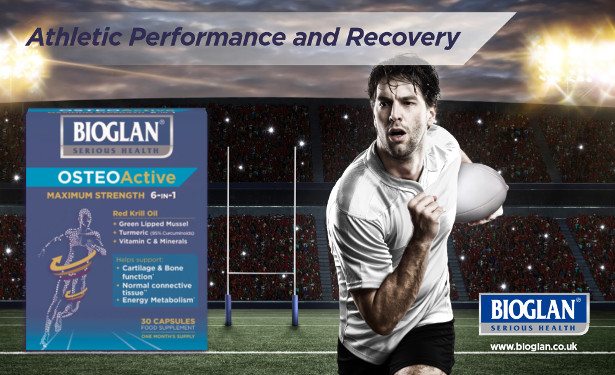 FACEBOOK | TWITTER | YOUTUBE | INSTAGRAM
Every year in the UK, around 10,000 people have cartilage damage serious enough to require treatment.
Cases of accidental cartilage damage are most common in people under 35 years old. This is because this age group is more likely to take part in sporting activities where there is a higher risk of injury. Cartilage damage in joints can lead to Osteo Arthritis in later life.
Bioglan, a supplement brand by Australian company PharmaCare has brought out OSTEOActive, a supplement designed to relieve the pain associated with joint damage or Arthritis, to repair and rebuild joint cartilage and to strengthen bones. OSTEOActive combines key ingredients for joint and bone health: Red Krill Oil, Green Lipped Mussel Oil, Turmeric and a blend of vitamins and minerals for the support of cartilage function, connective tissues and energy metabolism
OSTEOActive is ideal for people who lead an active lifestyle, taking part in sports, which can lead to joint and muscle injuries. Taking part in sports such as Rugby is more than likely to increase your chances of injuries. It is reported that Rugby players have the highest risk of injuries of all sports. The most common physical traumas include shoulder dislocation, knee sprain and bone fractures. OsteoActive supports the natural repair process of the joints as well as helping to relieve pain and swelling associated with joint stress, It also relieves muscle pain thanks to its anti-inflammatory properties.
Taking just 1 OSTEOActive capsule per day can help to build and maintain cartilage and other connective tissues, over the long term reduce swelling and inflammation and can slow the progression of joint damage.
OsteoActive also contributes to energy metabolism for optimum energy production and sport performance. Energy metabolism is the sum of the chemical processes that occur in the body which results in growth (including muscle mass growth..), production of energy, elimination of waste material, etc. The body needs a healthy metabolism in order to produce adequate amounts of energy to support any strenuous effort and performance.
OSTEOActive: 3 Main ingredients
Red Krill Oil – is shown to be better absorbed than Fish Oil. Krill oil helps reduce inflammation and arthritic symptoms including joint pain and stiffness. Studies show that it starts working to reduce arthritic symptoms in as little as 7-14 days.
Turmeric is a plant native to India and China and is widely used and praised traditionally for its many beneficial health properties. The Turmeric in OSTEOActive is standardised to 95% curcuminoids meaning that it contains a high level of the key active compounds which give Turmeric its health benefits.
Green Lipped Mussel is a type of mussel native to New Zealand commonly used for it natural occurrence of Omega-3 and other beneficial nutrients. The green Lipped Mussel in OSTEOActive is sourced from unpolluted waters of New Zealand ensuring the highest quality, whilst providing optimum benefits.
Bioglan OSTEOActive is available from selected Holland & Barrett stores, online from Bioglan, Chemist Direct, Amazon and most Independent Health Food Stores. RRP: £19.99 for 30 tablets. www.bioglan.co.uk

Fitness On The Fly: BLACKROLL FITNESS AIDS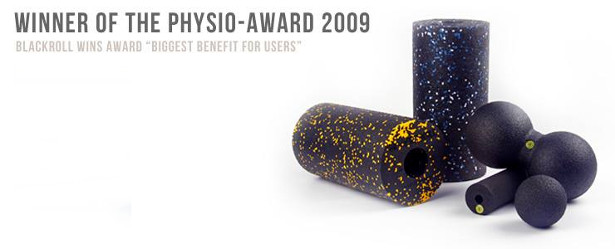 FACEBOOK | TWITTER | INSTAGRAM | PINTEREST | LINKEDIN
Looking for the ideal travel fitness tool to take with you when you fly? We all know there's limited room when it comes to sports gear, but don't miss out on those much-needed recovery roller sessions. BLACKROLL has a collection of handy sized self-massage aids that you can fit into your hand luggage and use on the move.
BLACKROLL Mini Roller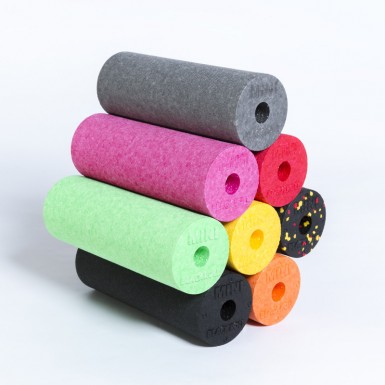 Designed using BLACKROLL's standard density foam, not only are these mini rollers made form 100% recyclable product, they are chemical free and good for the environment. Made in Germany, they are the ideal size to roll out feet, calves, legs and arms.
They are ultra-lightweight too and can be used both against the floor or a wall. Ideal if you're waiting on flights in the airport and want to keep your muscles moving!
RRP £10.99
Website: http://www.live-on-the-edge.com/shop/blackroll-mini/
BLACKROLL Duo Ball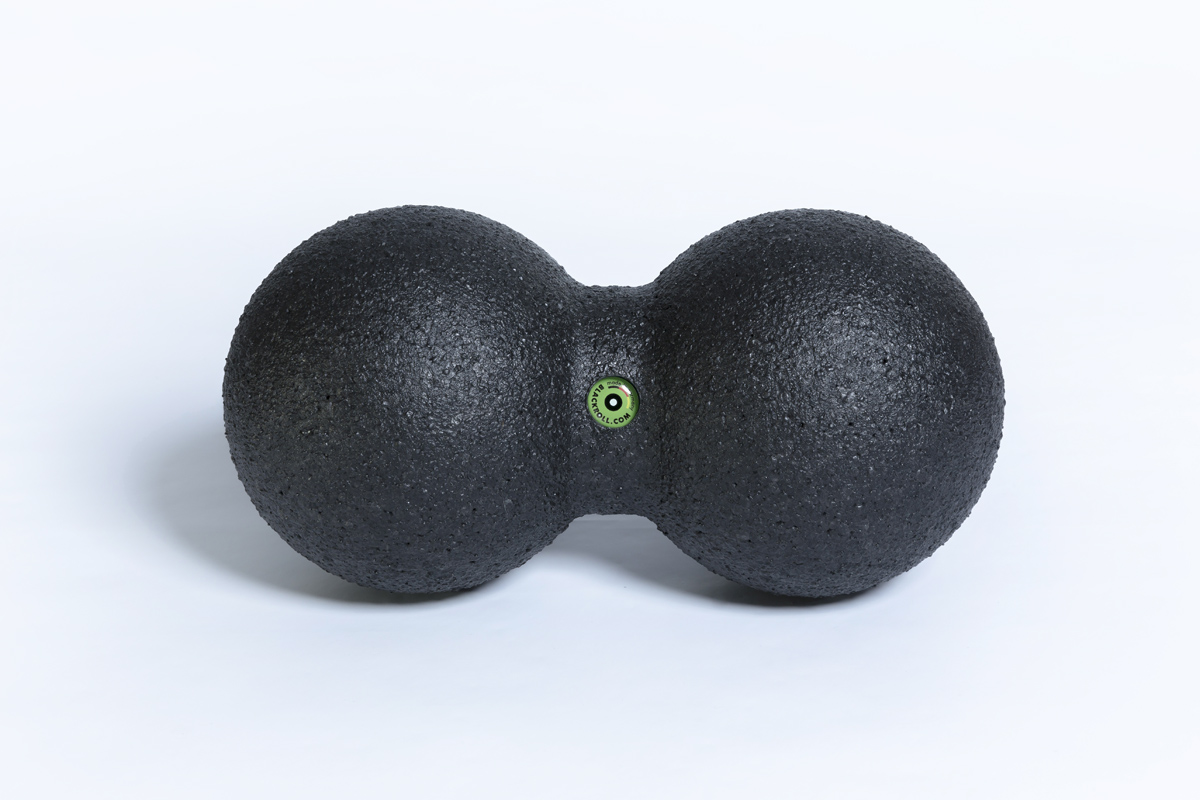 Keep your neck free from pain after long-haul travel with the Duo Ball. Available in two sizes, the Duo Ball is ideal for rolling out either side of the spine and releasing tension in the neck. Use it up against a wall or on the floor for versatile sports massage.
RRP From £14.99
Website: http://www.live-on-the-edge.com/shop/blackroll-duoball-08cm-black/
Live On The Edge is a UK distributor of premium quality fitness and recovery products. BLACKROLL is a German recovery and fitness aid manufacturer, using the highest quality materials to create sustainable products for amateur through to professional level athletes.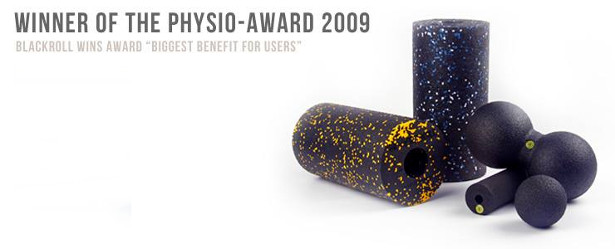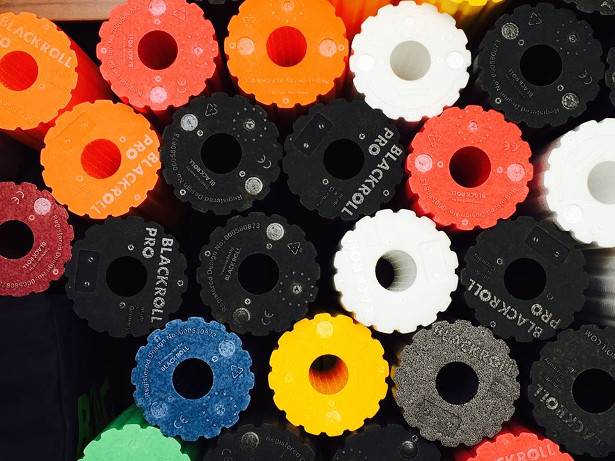 |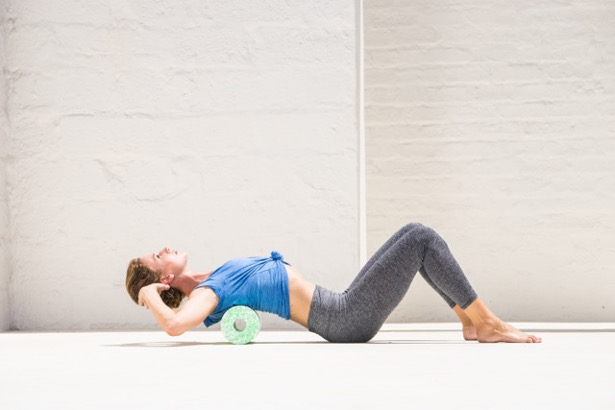 FUNCH : Functional Food : Snacking Solutions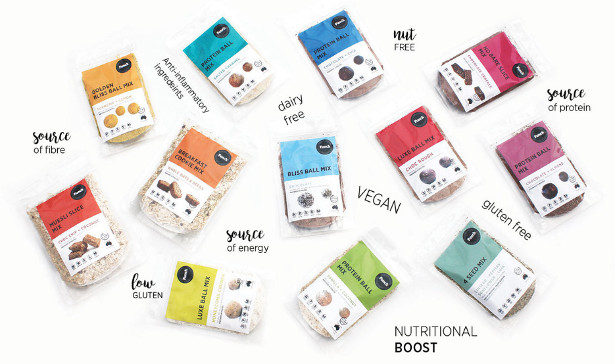 FUNCH is an Australian made range of premixed superfood snacks. Similar to the cake mix concept, FUNCH products are premixes, but the difference is a FUNCH pack creates a delicious, healthy snack with no added sugar, preservatives or additives. Packed with wholesome wholefoods, the FUNCH premixes are 100% natural are with easy to follow recipes include Protein Balls, Bliss Balls, No Bake Slices and Muesli Slice. New ranges are being release shortly that are protein products that only require the addition of water and honey (or a similar sweetener) which is ideal for those travelling and therefore having limited facilities, ingredients and resources at their disposal.
Find out more www.funch.com.au
The Savvy Girl's Guide To Organic Beauty Online Wellness Course
With Wellness Coach, Kelly Bonanno
kellybonanno.com/the-savvy-girls-guide-to-looking-younger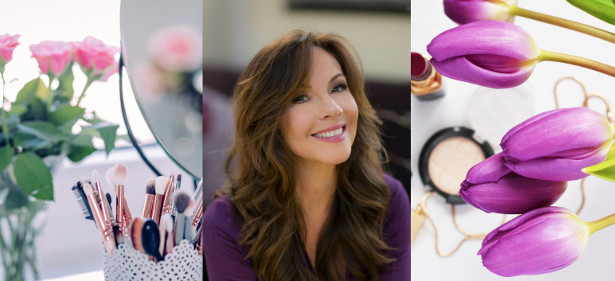 The Savvy Girl's Guide to Organic Beauty is a value-packed online course that teaches you how to detox your beauty and personal care routine and look younger without toxic chemicals
Your health—and your children's health— are your primary concerns. When it comes to organic personal care and beauty products, do you want to learn about products that turn back the clock without dousing you with harmful chemicals but feel overwhelmed and want an easy way to understand what is safe and effective?
Now there is an easy way for you to learn taught by organic beauty & eco friendly living expert, Kelly Bonanno.
The Savvy Girl's Guide to Organic Beauty online course teaches you exactly how to ease the transition to a non-toxic beauty and personal care routine without the overwhelm.
Imagine waking up in the morning and starting your daily beauty routine without those nagging thoughts about safety and toxicity swirling around in your head. You feel good knowing that your cleanser, your conditioner—even your toothpaste—is enhancing your health and beauty, rather than laying the foundation for illness in the future.
To help you along your organic beauty & wellness journey, grab your FREE checklist: The Savvy Girl's Guide to Looking Younger In 10 Easy Steps or join Kelly's FREE 5-day challenge: 5 Days To A Clean, Green Beauty Routine
The truth is: Lot's of women, think they are well-informed, but they haven't invested the time to truly learn about the toxic ingredients in the products they use everyday.
If you wish there were cheat sheets to magically lay out exactly what toxins in which beauty & personal care products could harm you and your kids, which products are aging you & another cheat sheet to give you options of what to use instead then this online course is just what you need.
You will tap into the healthiest, hottest version of yourself without harmful methods or toxic chemicals!
This course offers an easy way to get the toxic junk out of your home & AWAY from you and your kids. You will learn:
Anti-aging tips that will help you look & feel younger
How to keep your family safe from harmful toxins
Easy actionable tips that will improve your health
How safe the products you & your kids currently use are
Wellness secrets that mainstream doctors don't share
How to reduce your body's toxic burden
Which products & brands are truly safe and effective
Enrollment opens Fall 2017. You will have lifetime access and are free to take the course at your own pace.
Sign up here to get more information and be the first to be notified when enrollment opens. Immediately after signing up you will receive your FREE Organic Beauty Guide: The Savvy Girl's Guide to Looking Younger In 10 Easy Steps!
In the meantime, if you'd like to learn some simple tips to green your beauty routine, join Kelly's FREE 5-day challenge: 5 Days To A Clean, Green Beauty Routine During this free challenge, you will learn easy ways to look better, feel great & improve your health by detoxing your beauty & personal care routine without giving up glamour that you can start right away.
SunSense, a high factor sunscreen brand an essential item for sport.
shop.sunsense.co.uk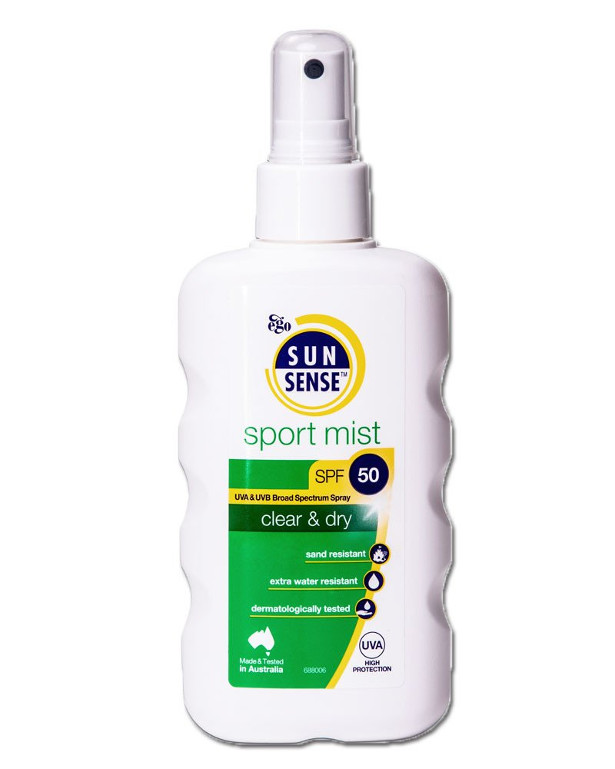 Since UV rays are present at all times of the day, it's important to apply a sunscreen 15 minutes before you begin training outside. The SunSense Sport range is perfect for those training outdoors, it's SPF 50 and water resistant meaning that your skin stays protected even if the weather changes and our SunSense Sport Mist comes in a handy spray bottle.
Don't let the sun catch you out, if you're able to carry sunscreen on you whilst you run then reapply every two to four hours.
the92.net

The website allows fans to track which of the 92 professional English football (soccer) grounds/stadiums they've visited (including the Premier League). The website also has a blog which I alongside a few others I write for, blogging about my experiences of travelling up and down the country going to new grounds/games.. Here's an example of a write up from one of my trips this year; https://www.the92.net/news-blog/highbury-piebury-emirates-stadium/
Fitness Tracking Devices
By Mattress.com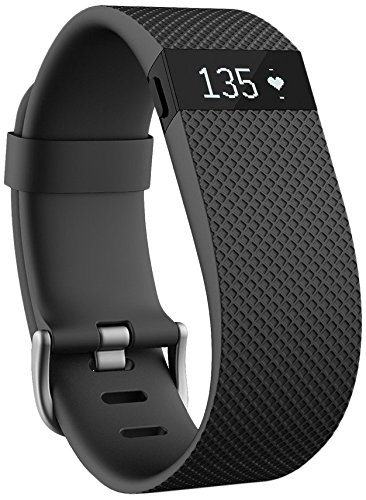 1. Fitbit HR ($120.00) – PROS: This has all the features I need – heart rate, step and mileage counting, and sleep tracking. The app is easy to use and great for the competitively minded – one can engage in competitions with friends who have Fitbits. CONS: No GPS tracking, and they have a few technical glitches occasionally but luckily support is great to work with.
2. Garmin Vivosmart HR+ ($119.00): This tracker has it all: heart rate, sleep tracking, step counting AND GPS (which is nice if you don't want to take your phone on a run). It also claims to be waterproof up to 50M. CONS: The app is not nearly as good as comparable trackers and the display leaves a lot of room for improvement.
3. Withings Steel HR ($199.00): This tracker, looking more like a standard watch, does not fall short on features. With a step counter, heart rate monitor and sleep tracker, this good looking watch has features. It also boasts of a 25 day battery. CONS: Price, no GPS tracking.
Sleep is an essential ingredient to fitness and all three of these trackers contain valuable sleep data to make sure you are getting the best sleep for your active lifestyle.
5 Musts for Post Run Recovery

Do your legs turn to jelly as soon as you cross the finish line? With the rush of endorphins, and relief at finishing sometimes the last thing you can think about is getting you body back to normal.
Unfortunately, any form of long distance running from 5K to 26 miles, can leave the body with depleted fuel stores, dehydrated or fatigued.
We've asked out experts to share with us their 5 top tips to help you bounce back: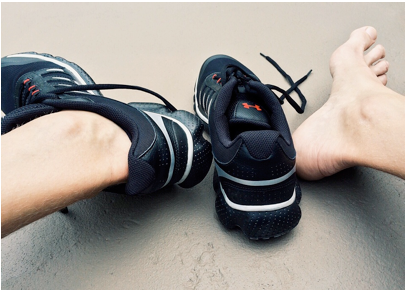 1. Refuel
Runners burn roughly 100 calories per mile, depending on height or weight. This can leave your body very tired; therefore, it is essential that you replenish it with both vitamins and protein to repair any muscle damage.
"Give your body the protein boost that it needs with Nature's Plus Pea Protein Powder (£22.50, naturesplus.co.uk). Add a scoop to your banana, avocado and spinach smoothie for additional 15 gram of protein, which can also help you stay fuller for longer and stop you from snacking", says Nutritionist, Cassandra Barns.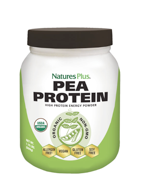 2. Re-hydrate
It is well known that when you exercise, you sweat more. The role of sweat is to cool down your core body temperature and prevent you from overheating. However, excessive sweating (say, over the course of a 26 mile marathon route) can leave you severely dehydrated and lacking in essential nutrients.
"You should refuel your muscles as soon as you can tolerate eating and rehydrate your body with extra liquids that have been lost through sweat. To add natural flavour to your drinking water you can steep flavoursome and fragrant things in it such as cucumber, lemon and mint" advises Nutritionist Shona Wilkinson from SuperfoodUK.com, the online destination for all things health and well-being.
3. Stretch it out
To help ease lactic acid build up, it is important to resist the urge to collapse on the sofa, as that will only make your muscles tighter and sorer. The right stretches will loosen up those tense muscles and strengthen the ones that need a hand.
Lynne Robinson, founder of Body Control Pilates (bodycontrolpilates.com), explains, "Keep your spine mobile. Exercises such as waist twists helps to ease out unwanted kinks and also works the muscles."
4. Treat your feet
They've carried you for many miles so show your feet some post run love and appreciation!
Avoid stepping off your bed the next morning and hitting the floor with painful feet that haven't recovered, treat your feet to a soak at the end of the night. "Bathe your feet in warm water with a few drops of peppermint oil for 5 minutes and gently towel dry. Then using Carnation PediRoller (£9.99, www.firstaidfast.co.uk) that has been left in the fridge overnight, roll your feet back and forth for 5 minutes each," explains Carnation Foot care podiatrist Dave Wain.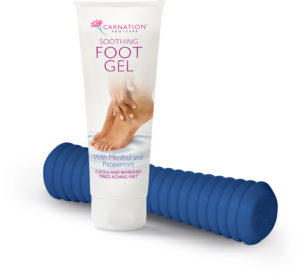 Show your feet some TLC with a quick massage. "Gently massage them in long strokes towards the heels with What Skin Needs Cracked Skin Cream (£12.99, whatskinneeds.co.uk). This cream is beneficial for smoothing out rough skin on the heel and also promotes elasticity on this area of the foot, leaving the skin feeling fresher and smoother," explains Barns.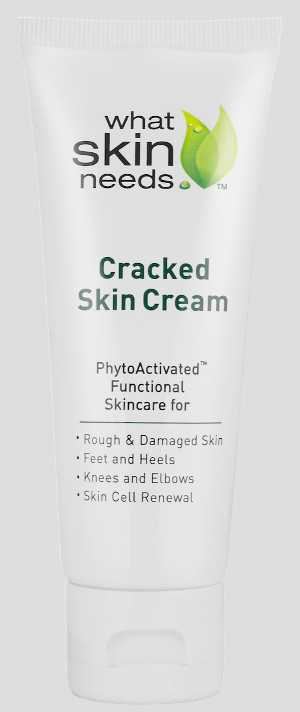 5. …and relax!
Treat your body to a soak, which can help relax muscles and loosen stiff joints. Try adding some Epsom Salts, which in water, breaks down into magnesium and sulphate and these get into your body through your skin. They also often have oils, colours and scents to relax you and soften your skin.
Skullcandy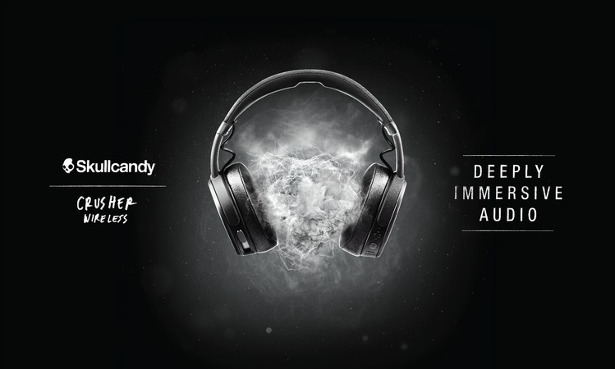 Skullcandy make awesome audio tech for sport, travelling and life
Skullcandy currently have some epic wireless tech, from their sports-oriented Method Wireless to the new Crusher Wireless state of the art headphones. Crusher Wireless is an evolution of one of Skullcandy's most celebrated products, the original Crusher® headphones, and has been completely rebuilt from the ground up with elegant industrial design and premium materials. The Crusher is their most immersive multi-sensory experience ever. They can literally make you forget completely where you are and are ideal for relaxing while traveling.
Check out the videos on both of these products attached and let me know what you think.
Watch the Crusher tech rundown > https://youtu.be/cVI9U0LuQwk
and the Method Wireless headphones > https://www.youtube.com/watch?v=JXZuCnXmalA
Goodwipes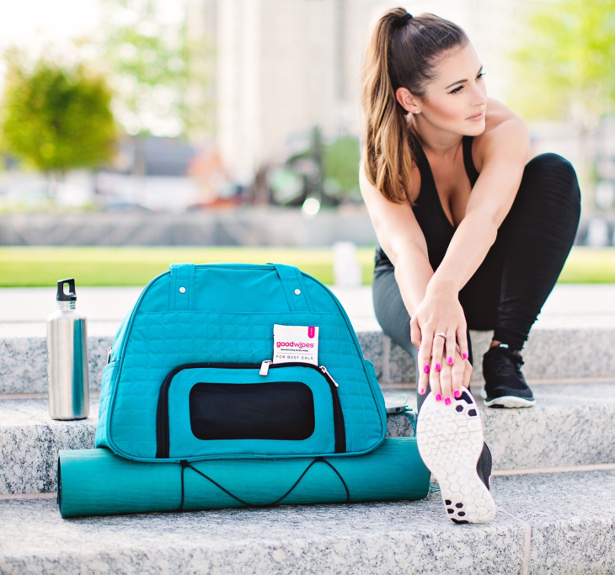 Perfect for athletes to clean up quick after a workout or training sessions, these portable wet wipes for adults are biodegradable, pH balanced, and alcohol-free. Conveniently small enough to pop in your pocket, wallet, or gym bag as a get-clean-quick solution on the go.
www.goodwipes.com/collections
AFX – Ankle Foot maXimizer
(www.AFXonline.com )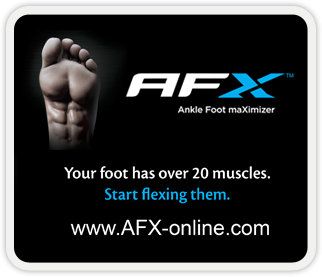 An rugby player might have massive quads, huge hamstrings and killer calves, but if they are pushing all that power through weak feet and ankles, they can not achieve their best vertical, agility or balance. Not to mention that they are at a significantly higher risk to get injured.
AFX – Ankle Foot maXimizer (www.AFXonline.com ) is innovative, backed by solid science, and it will appeal to you because it is used by active people across the spectrum of age, activity and capability: from school-age athletes, to weekend warriors, to Olympians, triathletes, elite marathoners and professional sports teams (including several EU-based rugby clubs).
AFX is especially well-suited for rugby because you can strengthen through any range of motion – including full dorsi flexion through full plantar flexion – which is critical when a player is in a scrum.
AFX is available in Ireland, the UK & EU for purchase online.
Zen Plugs ~ World Class Custom Molded Ear Plugs, Earphones And Earpieces >> zenplugs.com !

ZenPlugs New Improved Molded Ear Plugs are now available! They are softer and even more comfortable than before. Unlike any other molded ear plugs from a kit they can be remolded as many times as you wish and can even be healed if they are damaged. Available in fluorescent orange and pink, as well as blue.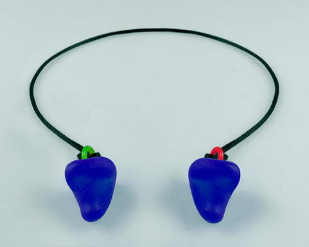 ZenPlugs Custom Molded Ear Plugs, Earphones and Earpieces are world-leading in innovation and effectiveness. Our hearing protection is ideal for sleeping, swimming, snoring, surfing and is available to buy in bulk. ZenPlugs give you comfortable antibacterial custom molded products at home from a kit. Our team develop, test and love using all our custom products, click on the menu bar at the top of the page to find out more. Buy yours now; they won't disappoint you.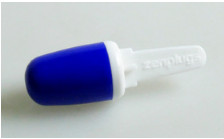 Molded Ear Plugs Key Features;
Comfortable, super-effective at blocking sound and water
The only custom molded ear plugs which can be remoulded and healed if damaged
Easy to make in a few minutes, simply soften in hot water and mold in your ears.
Unique patent-pending method
Antibacterial
Prevent swimmer's ear and surfer's ear
Can be connected with a cord
"How You Train Determines How You Win"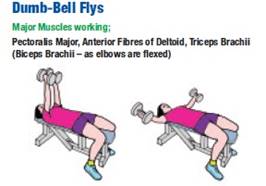 Endorsed by Maggie Alphonsi MBE (England Ladies International picturePlayer) and Geoff Richards (Ex Australian International Player and England Ladies coach) Fitness for Winning Rugby is an illustrative and educational guide to provide core fitness information, which includes valuable chapters on nutrition, injuries, and recuperation both physically and mentally.
An essential publication for those studying and practising the relevant subjects, Fitness for Winning Rugby provides detailed diagrams of physical training and anatomy illustrations to support the educational dimensions of the book.
Carvell
"The book provides coaches and players with essential information on how to train for the modern game and deal with the inevitable resulting injuries, by following established protocols on treatment and rehabilitation."
Both authors have extensive experience and background in the sports education and rugby sector. Chic Carvell trained as a physical education teacher at the Scottish School of Physical Education from September 1969 to June 1972. Rex Hazeldine worked for over 30 years as a lecturer in sport at Loughborough University, becoming Director of Sport and was also fitness advisor for the England Rugby Squad.
Fitness for Winning Rugby, published by Austin Macauley, is available to purchase now. For more information, please visit http://www.austinmacauley.com/book/fitness-winning-rugby
JLEW Bags
www.jlewbags.com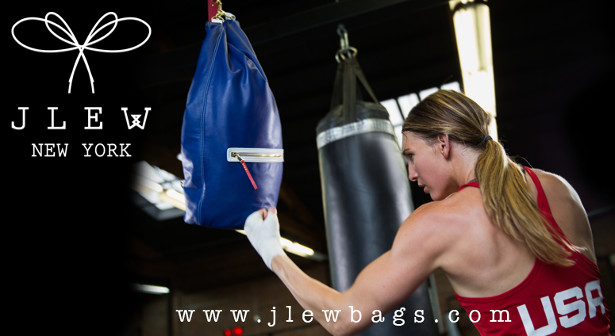 Designed and handcrafted in New York, JLEW bags are a collection of timeless caryall bags for the gym, work and weekend. Inspired by awesome people, boxing and surfing.
Peak performance mindset is the new focus for elite athletes, coaches and teams.
www.athletessecretweapon.com.au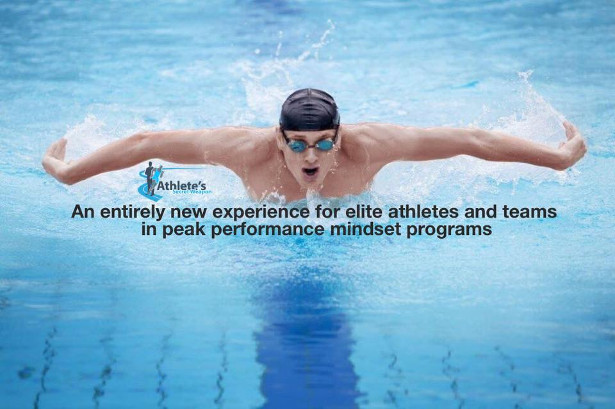 I don't care what ever level you are at as an athlete… you need to be doing some amount of mental or mindset training.
This is a bold statement that you can overlook if you choose. In 15 years from now you may look back and wish you were more committed, more focused and more aware of the power you had in your mind to deal with inconsistencies in your game, distractions in your life or just dealing with nerves prior to a game.
Take it from me, I was close to the top in my sport, Tae Kwon Do (a martial art) having competed and won at state and National Titles, I understand the half-committed approach to my sport did not work, in fact that is why I got hurt… and knocked out many times.
To get to this level took an immense effort and incredible numbers of bruises and broken bones over 13 years. I reflect now and realise that if only…
I found the solution to my inconsistency and unfortunately too late, I was focused, motivated and 100% committed right up to the time I tore my ACL and ripped my cartilage into 2. This 18 months was the most amazing time in my life and sport.
During my rehab, I committed to changing the mindset of every athlete I could around the world, so they did not have to go through what I did.
These dark times after my sport ended and having just missed the Sydney 2000 Olympic trials by weeks because of this were too bad to describe. The choices I made and the experiences I went through could have all been avoided by a few simple things that you are now being made aware of.
As an athlete, parent, coach or manager, you have a duty of care and I must stress the importance of mindset in sport.
Fear is the 1 thing that keeps many of us from achieving our goals in life, fear is a natural reaction to a situation that could potentially hurt or harm us. This response is to keep us safe, keep us from going out to hurt ourselves. But in rugby… this is the aim, go out and push the limits of mind and body. Your next tackle may be your last… ever!
The unconscious mind is doing its job by holding you back from anything that could hurt you. So, if you are experiencing fears, nerves, doubts and over analysing each action… mind training will overcome much of this. If you train like a legend and it does not convert on field, mind training. If you are inconsistent in results… yep! Get into some type of mind training.
My clients have named me 'The Athlete's Secret Weapon for 1 reason… results. Having worked with 32 World Champions in over 18 sports, I know that you can manage those nerves, I know how easy it is to remove fears and I know the results will create for you a much better life in general.
Regarded as Australia's #1 for sports Hypnosis (potentially the best in the world according to A European Soccer superstar client of mine) I can say that this unique blend of Sport hypnosis, NLP and other fast track processes I have created can be used for instant change and long term results. Sport psychology has its place as well, it just takes longer to get to a resolution as they work on the conscious mind, where I work at the deeper levels.
If you are interested in a free listening experience or are interested in my 8-week online program, please check out my website and enter the code__________ for a super special price.
Please connect via Facebook at Athlete's Secret Weapon.
Mental training is a sign of strength
Om The Go
It's a traveling athlete's dream.
 "Om the Go" and the Asana Pillow, a neck pillow for your journey and a mat for your destination.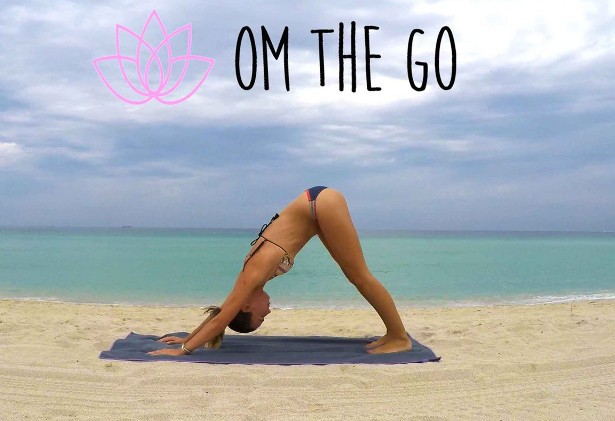 When you are traveling a neck pillow is essential for comfort. But upon arrival that same pillow becomes useless. When packing, a yoga mat takes up too much space. But after getting settled, that same mat is essential to stretch and unwind. Providing both comfort on the road and the practicality of a post-travel workout, our pillow is always serving the needs of the modern traveler.
Of course the mat is not restricted to yoga — we are finding new uses for it all the time. In India, the mat served us as a seat cover or a place to relax in the park. In Bali, we used it as a beach towel. Sometimes we get cold on airplanes and use it as a blanket. If you throw a shirt or a scarf inside the pillow case, you have an instant bed plus pillow… admittedly I have had to use this in airports on more than one occasion! It is practical as much as it is personal.
www.omthego.com
@omthego
ATAVUS RUGBY
www.rugby.atavus.com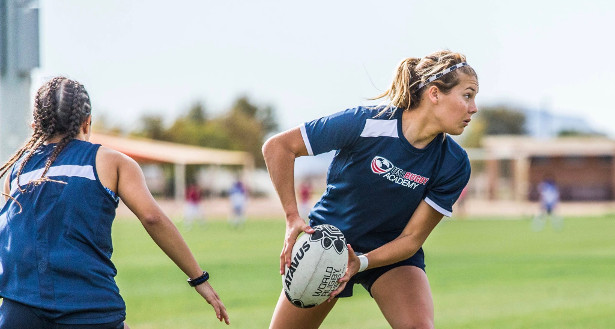 Rugby is taking the American mainstream by storm with ATAVUS leading the way. Formerly Serevi Rugby, we rebranded to better align with the evolution of our programming. New name. Same game. Bigger platform.
ATAVUS implies character, values and shared mission. Our goal has always been as ambitious as it is straight forward: to grow the game of Rugby in the most professional manner possible using a robust and intentionally-branded slate of youth to adult programming for both coaches and athletes. Read on to learn more.
Monster Products
www.monsterproducts.com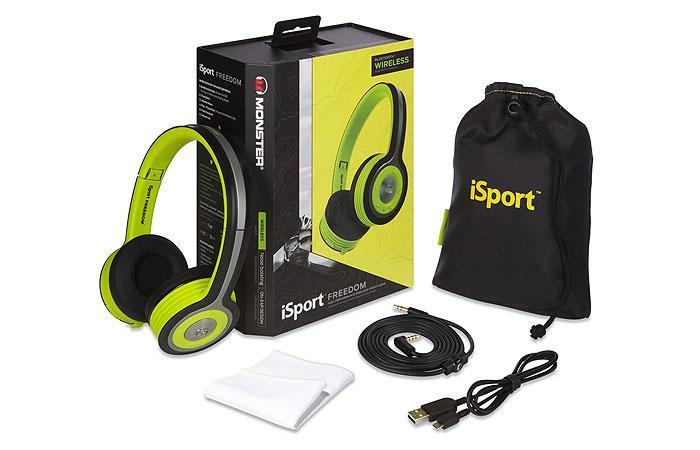 Monster Products: a global leader in premium headphones, the company just launched a line of new iSportfitness headphones. All iSport fitness headphones are rugged, sweat-proof and washable and feature a durable, shock proof design with right angle connectors. Monster focused on comfortable fit that remains in the ear even during the most rigorous workouts. Recognizing that ear shapes vary greatly, Monster engineered three separate sizes of ear-tips and created patented Sport Clip ear hooks. The iSport line includes models with differing sound isolation properties,allowing athletes to be aware of their surroundings to their optimal preference.
Here are two of latest offerings:
iSport Freedom v2 ($199.99)
Cutting Edge Touch Sensing Controls for play/pause, tracking and volume
Three Listening Modes (wireless, wired and USB Direct Digital Audio)
Two Different Sound Profiles (standard and "turbo" mode)
Pair Two Devices to share music
Low battery voice prompts and indicator LED's
Built in high-intelligibility mic with advanced echo suppression
Superior wireless performance (Apt-X)
Durable and sweat-proof
Available in Black
iSport Victory BT ($99.99)
NEW premium, smaller design
NEW Two sound-engineered Monster Sound profiles (warm-up and sport) so you can customize your workout audio experience
NEW twisted, reflective cable for extra safety running at night and in low-light environments
Durable and sweat-proof
Patent-pending airtight OmniTip™ that offers ease of fit for any ear shape
Multiple sized ear-tips
High sound isolation, targeted at activities requiring a high level of concentration
8+ hours playback
Available in Black, Blue and Green
Monster Digital
www.monsterdigital.com

Monster Portable Chargers: Keeping your devices charged is one of the most challenging issues everyone faces today, especially those who travel. Monster has a line of portable chargers that will keepthe players powered up.
Monster Digital Athletes love to take pictures and capture memories. With Monster Digital's line of action cameras and VR cameras – they can cherish and re-experience visits in their favorite cities.
Knomo London
www.knomobags.com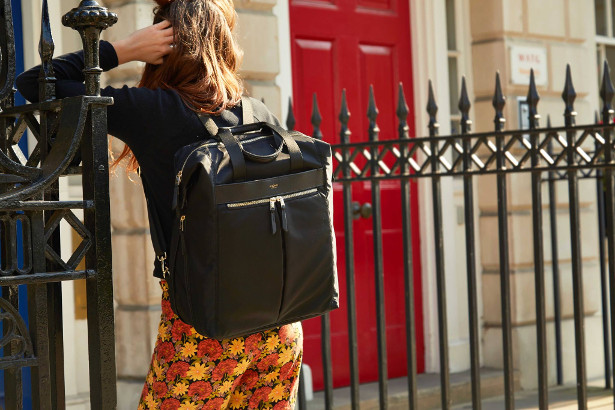 Knomo London – this British accessories brand has a collection of bags for every need.What separates them from the pack is that they are designed for "digital nomads" – people who can work from anywhere like athletes. Each bag is organized to keep your laptop or other devices safe, mostfeature an RFID pocket to protect your digital information and the fabrics and finishes are elegant.
us.maxwellscottbags.com
British heritage brand Maxwell Scott is going Transatlantic for its next retail chapter.

Maxwell Scott will bring its trademark combination of classic British design and Italian leather artisanship stateside.
Since Maxwell Scott's establishment in 2002, it's been founder William Forshaw's goal to create the most loved British bag brand in the world.
Inspired by his mother Jacqueline's journeys to the Italian countryside, William saw an opportunity to fuse ancient Italian leather manufacturing with timeless British design under a new luxury brand. For over a decade, Maxwell Scott has been producing beautiful bags, travel luggage and accessories from the finest Italian full-grain leather, hand-crafted in the heart of Tuscany.
EZC Pak Targeting Inappropriate Antibiotic Use Wins 2017 DSN National Cold and Cough Buyer's Choice Award. EZC Pak, created by California physician Sarath Malepati, MD, as a tangible solution to inappropriate antibiotic prescriptions takes the top prize at the 2017 ECRM National Cold and Cough Retail Buyer's Conference sponsored by Drug Store News (DSN).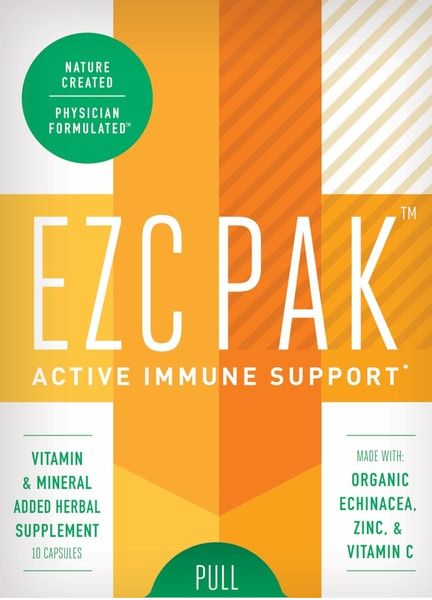 E-Z-C Pak, the first physician formulated tapered immune support pack targeting inappropriate antibiotic use in colds and flu was awarded the prestigious 2017 Buyer's Choice Award at the ECRM National Cold and Cough Retail Buyer's Conference. The award is sponsored annually by media outlet Drug Store News and voted on by retail buyers and category managers of the largest retail pharmacy, food and drug chains, and independent pharmacy distributors in the United States.
Formulated utilizing the best available clinical data, EZC Pak is an over the counter immune support supplement composed of certified organic Echinacea, Zinc, and Vitamin C created by California physician Sarath Malepati, MD, out of concern for growing antibiotic resistance and medical complications resultant from inappropriate antibiotic prescribing patterns. "Per a 2014 WebMD survey, 95% of US prescribers admit to writing antibiotics when unclear of their necessity. The number one cited reason is patient expectation. According to the Centers for Disease Control and Prevention (CDC), over half of antibiotic prescriptions written are unnecessary. This problematic interaction is fueling antibiotic resistance and our growing superbug crisis in the healthcare system," Dr. Malepati commented. EZC Pak is designed to help reduce inappropriate antibiotic prescriptions while educating patients and maintaining patient satisfaction.
"Incorporating EZC Pak into clinical practice, we have cut antibiotic prescriptions in patients who do not meet criteria for an antibiotic at initial presentation to less than 5% with a greater than 90% patient satisfaction score," Malepati said. EZC Pak is a National Partner of the CDC Get Smart About Antibiotics Initiative.
"We are deeply honored that EZC Pak has been recognized by the nation's top pharmacy retailers and distributors with this award. The recognition speaks to the growing awareness and participation of the retail sector in collaborating with health care professionals to spread awareness and stem the tide of inappropriate antibiotic use across our communities. We will continue to work in close collaboration with the retail sector, health care system, and government agencies to solve this complex problem together," Dr. Malepati said.
About Drug Store News:
Drug Store News is a leading industry media outlet in drug store and pharmacy news covering business, retailers, supplier information, and financial data. For more information, please visit http://www.drugstorenews.com.
About Sarath Malepati, MD:
Dr. Malepati is a former faculty member of Georgetown University School of Medicine and health care policy fellow at the National Institute for Health Care Management, where his research focused on how flaws in the design and delivery of health care contribute to patient disease and public health problems. Dr. Malepati is the current Medical Director of the PPC Group, a California-based health products team focused on improving patient care and public health. The PPC Group works to develop simple solutions for common health care problems that support closing the knowledge gap between clinicians and patients.
About EZC Pak:
EZC Pak is the first physician formulated Immune Support Pack composed of certified organic Echinacea, Zinc, and Vitamin C designed to reduce inappropriate antibiotic use. EZC Pak is available online at ezcpak.com and a growing number of medical offices, academic centers, pharmacies, and related retail outlets. For more information, please visit http://ezcpak.com.
BridgeAthletic Partnership with USA Rugby
USA Rugby today have a partnership with BridgeAthletic to provide strength, conditioning, and skill training program management, test data management, and athlete readiness performance logging for all USA Rugby national teams, including the two internationally-ranked rugby sevens teams and the men's and women's 15s Eagles.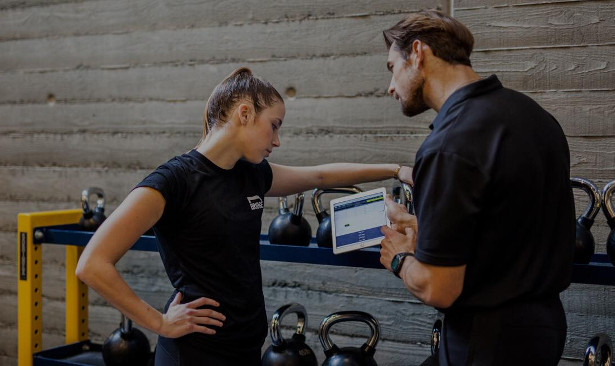 USA Rugby's director of performance, Alex Magleby, praised the partnership as a move into the next generation of USA Rugby's high performance structure, saying, "Implementation of the BridgeAthletic system will provide connectivity and continuity for our coaching staff and our emerging and elite athletes. Bridge allows us to build, deliver, and track training programs and performance data in a streamlined way from top to bottom, and back up again. Additionally, it allows our coaches and athletes to collaborate on strength, conditioning, and skill-training methods like never before."
Nick Folker, BridgeAthletic's co-founder and director of performance content, also has enthusiastic, high expectations for the partnership, saying, "This is an enormous step forward for USA Rugby. We expect to see the training programs created by the national teams develop a pathway for growth from the age group level all the way up to the national teams and Eagles. From our standpoint, USA Rugby's high performance initiatives are truly at the cutting edge of sport."
USA Rugby Chief Executive Officer Nigel Melville praised BridgeAthletic's growth and technology: "We evaluated a number of potential solutions before choosing to partner with BridgeAthletic. In sports and business, team is everything, and Bridge has assembled a world-class combination of folks who understand high performance athletics, elite software engineering, and data science. Bridge is pushing the limits of athlete and performance management, as evidenced by its client list of elite NCAA athletic departments and professional teams."
This coming January, USA Rugby and BridgeAthletic will launch broadly a USA Rugby training offering that will give any USA Rugby member access to the high performance training experience of Magleby and his team, formerly only available to national team player pool athletes.
"In addition to the benefits this partnership will produce for our national teams, we are also producing a model through which any USA Rugby member can receive a customized program based on their level of fitness, position, age, and competition calendar," Magleby said. "For us, that's critical as it will allow us to distribute our program philosophy at a scale that was never previously possible. It is another step forward in moving towards a 'one team, one mission' standard."
More details on this program will be available in the coming months leading up to the release. The expected release date for the program is Dec. 14, 2015.
BridgeAthletic Chief Executive Officer Michael Sharf remarked, "We are delighted to be working with USA Rugby to help them develop and scale what we consider to be one of the leading high performance models in the world. Rugby is one of the fastest growing sports in our country and the organization is poised for success on the world stage with initiatives like this."
About USA Rugby
Established in 1975, USA Rugby is the governing body for the sport of rugby in America and a Full Sport Member of the United States Olympic Committee. Currently headquartered in Boulder, Colorado, USA Rugby is charged with developing the game on all levels and has more than 100,000 active members, with more than 35,000 playing collegiate rugby and 35,000 playing senior club rugby. USA Rugby oversees four national teams, multiple collegiate and high school All-American sides, and an emerging Olympic development pathway for elite athletes. It also hosts more than 30 national playoff and championship events each year as a service to its members. In October 2009, the International Olympic Committee announced Rugby Sevens (the seven-a-side version of the game) will appear in the 2016 Olympic Games to be held in Rio de Janeiro. Visit www.usarugby.org for more information.
About BridgeAthletic
Launched in 2013, San Francisco-based BridgeAthletic is a world leader in human performance technology. The BridgeAthletic platform allows coaches to build, deliver, track and analyze their athletes' training plans and performance data in real time. For teams and individual athletes who do not have access to a training expert, Bridge works with world leaders in sport to create tailored workout programs that are delivered via the platform. Bridge offers programs for teams and athletes in Rugby, Soccer, Basketball, Volleyball, Football, Baseball, Tennis, Golf, Swimming and Water Polo. The BridgeAthletic platform is trusted by some of the world's top athletic teams ranging from high school and club to NCAA D1 and professional. BridgeAthletic was co-founded by Michael Sharf, a former professional water polo player, and Nick Folker, an Olympian and world-renowned Performance coach.
The Surprising Impact of Red and Near Infrared Light on Muscle Recovery and Athletic Performance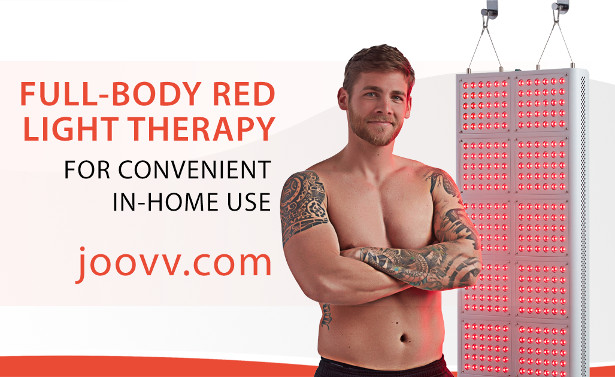 Light therapy has been used for years to treat an array of medical conditions and diseases, from skin conditions like psoriasis to seasonal affective disorder (SAD) and depression1,2, and most of these studies have focused on broad-spectrum and UV light – the "shortest" types of light waves. But it's only been more recently that scientists have begun studying the effects of light waves at the other end of the spectrum – red and near infrared (NIR) waves. Like UV waves, red and near infrared waves can penetrate the skin – triggering chemical and other physiological actions deep inside the tissues. And now, medical researchers are beginning to realize how important those mechanisms can be in promoting good health – specifically for the repair of damaged tissues…… see more at :- joovv.com/blogs/joovv-blog/surprising-impact-red-near-infrared-light-muscle-recovery-athletic-performance
QOR360
QOR360 is a Vermont-based startup that invented a new shape in order to make chairs that are healthy.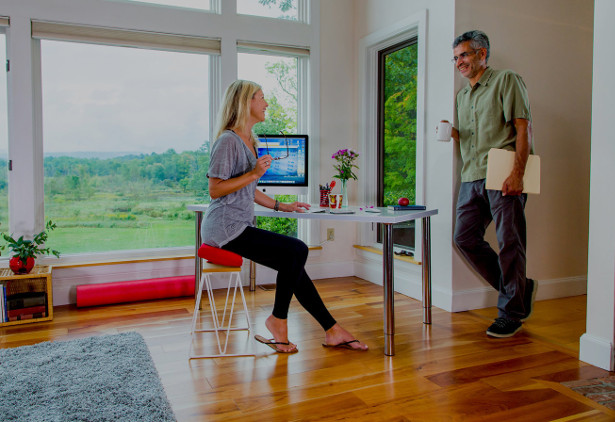 Led by former emergency room trauma surgeon Turner Osler, the QOR team makes chairs that allow for active sitting, helping their users with back pain and all the other issues that come with static sitting. Our modern lives require us to sit for longer and longer periods of time, and we see this technology as a beautiful and simple solution to this problem. The chairs require the user to balance on the seat, engaging the core muscles subconsciously all day long. QOR360 chairs are not only healthy, they are also simple and beautiful. The design of the chair is low profile and customized for a modern space, allowing the user to discard the bulky, detrimental desk chairs of the past. Check out the QOR360 website at www.qor360.com if you'd like to learn more!
TRX HOME Suspension Training Kit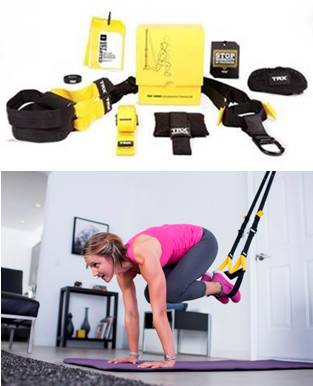 The TRX HOME Suspension Training Kit is an extremely versatile piece of equipment that can be used anywhere in the home and provides a full body workout with over 300 exercises that can be performed. Ideal for those who are into fitness in the comfort of their own home.
Developed specifically for the 'at home' user, the new TRX HOME Suspension Training Kit features the equipment, workouts and education materials needed to perform hundreds of exercises to build strength, flexibility, core stability and power, anywhere, anytime.
The TRX HOME edition is equipped with a set-up and user guide, door anchor, mesh carry bag, suspension anchor, quick-start workout cards, and six video workouts (five 15 minute workouts and one full body 30-minute workout). The modular workouts, developed by professional trainers, can be streamed online or downloaded to one's phone, tablet, or computer for time-saving results.
Yellow/black, RRP £141.00
www.trxtraining.co.uk