Protect Your Valuables from In-Vehicle Theft …Console Vault® 10% Off Here by entering the code RUGBY.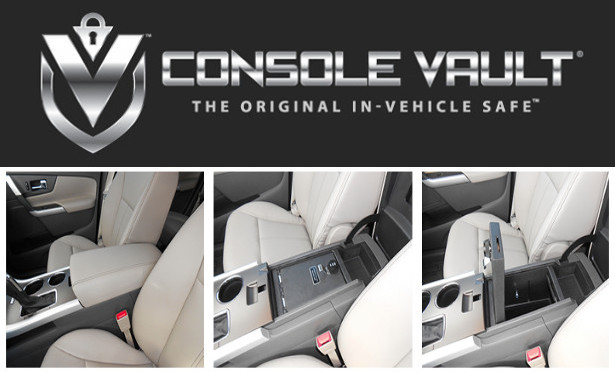 FACEBOOK | TWITTER | INSTAGRAM
Best protection against smash and grabs
Peace of mind whether you're in or out of your car
Significantly better protection than glove compartments.
(For International Customers, please provide your email address to orders@consolevault.com. We will email you back to provide product information, costs and delivery schedule plus secure payment options.)
Why Console Vault®?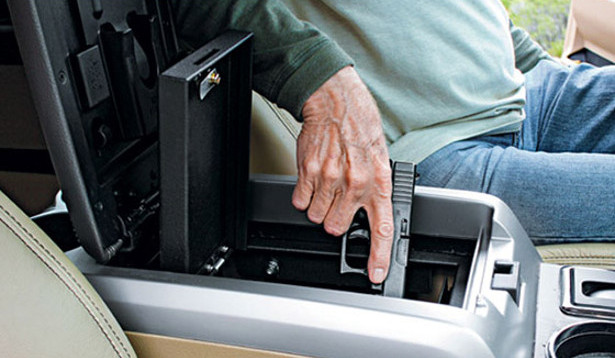 Best solution for road warriors
Perfect protection when hiking, fishing, hunting or however you enjoy the outdoors.
Secures firearms where open carry laws don't apply
Fits keys, wallets, phones, jewelry, purses, & most other valuables
Check our website www.consolevault.com for vehicle availability.
To order, please use the code RUGBY for a 10% discount.
Console Vault® provides unique security solutions for those with high-security needs.
Console Vault® enables you to keep your valuables safe and secure.
Console Vault® manufactures in-vehicle safes that provide high-security to the truck and SUV industry, in addition to innovative security solutions for government and high-security personnel whose position requires the utmost of security in a variety of situations. All of Console Vault's products are manufactured using the highest quality materials that meet or exceed OEM Standards.
(For international customers, please provide your vehicle make, model and year plus email your address to orders@consolevault.com)
FACEBOOK | TWITTER | INSTAGRAM
Best protection against smash and grabs
Peace of mind whether you're in or out of your car
Significantly better protection than glove compartments
(For International Customers, please provide your vehicle make, model and year plus email your address to orders@consolevault.com. We will email you back to provide product information, costs and delivery schedule plus secure payment options.)