Welsh MAM candles
MAM scented soy wax copper tin candle PERFECT FOR MOTHERS DAY!
Regular price£15.00 GBP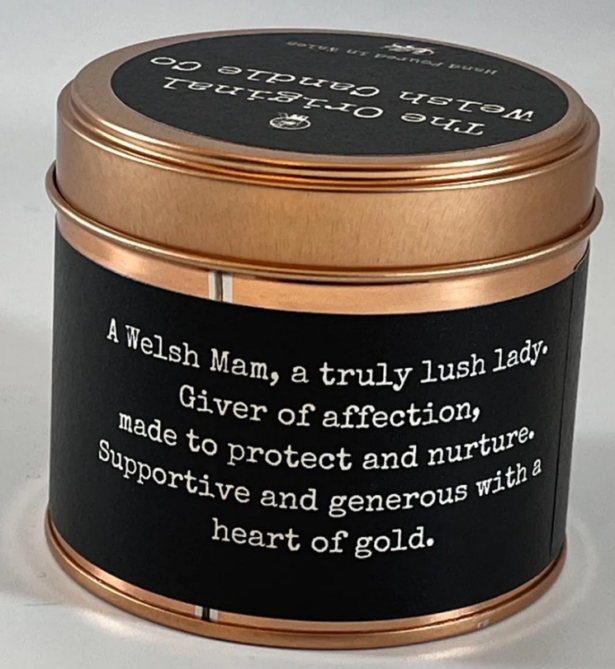 Our Mam candle is fragranced with Earl Grey Tea
This scent is fresh and uplifting, and perfect for your MAM.
Sat in a copper tin which burns for 40 hours our scented soy candle is the perfect gift for your mam, or someone that reminds you of your mam.
A welsh MAM, a truly lush lady. Giver of affection, made to protect and nurture.
Supportive and generous with a heart of gold!
About the Welsh Candle Co
"Hello, We are just two girls who are passionate about good quality goods. Being candle addicts, it was quite easy to come up with our range and why we should name our candles after places or memories rather than scent. How many times do you sniff a candle and it transports you back to a memory? well that is exactly what our candles are made to do, evoke your memories. All our candles are hand poured in Wales, employing local people, supporting local businesses.
We just want to change the world….. one candle at a time
Get in touch… we love to chat x"
See more and contact and buy @ :- https://theoriginalwelshcandleco.com/