SEAQUATIX YOUR WORLD
Seaquatix delivers stylish and compact waterproof gear that is 100% waterproof, sand, dust and snow resistant. Our products are perfect for water sports, fishing, outdoor activities, music festivals, running, travelling and so much more.
Choose a product that matches your personality and get ready to transform the way you interact with the world.
IPHONE 7 AND 7 PLUS NOTICE
iPhone 7 or 7 Plus users are still able to use our Seaquatix cases, however, as Apple have removed the back button and replaced it with a fingerprint reader, you will now need to enable a passlock to access your apps AND you will need to temporarily enable the assistive touch home button to go back to the homescreen. If you only wish to take photos, then you may swipe the screen to access the camera (you will still need assistive touch to go back).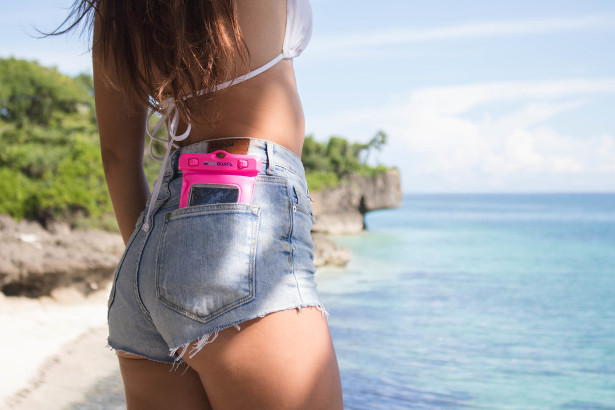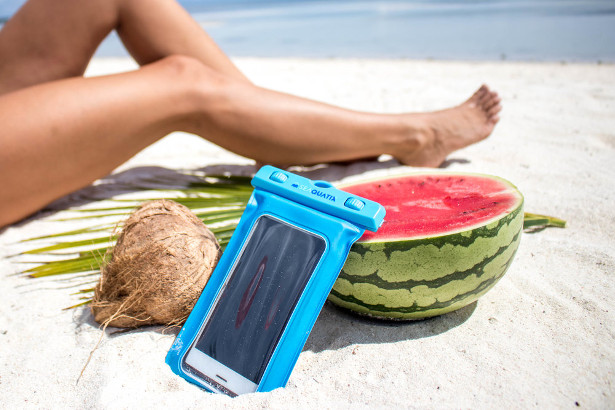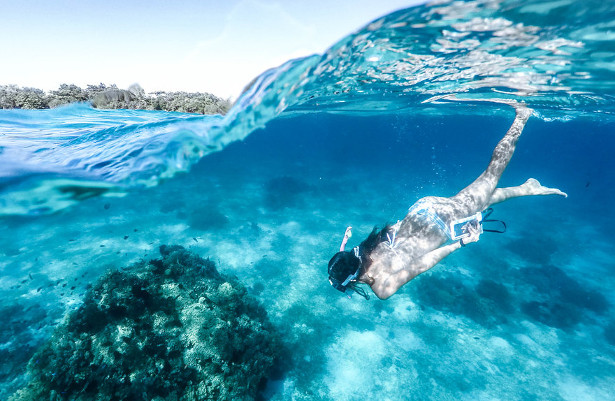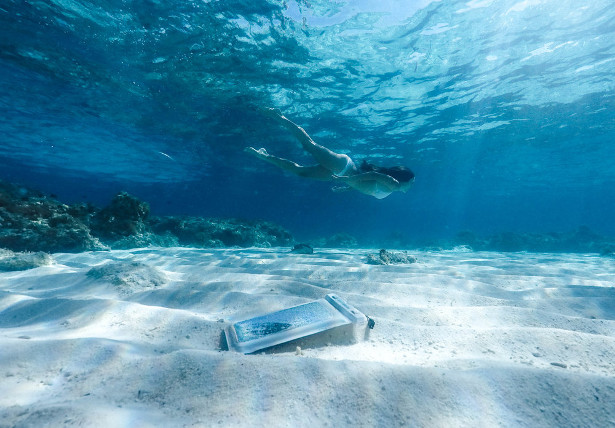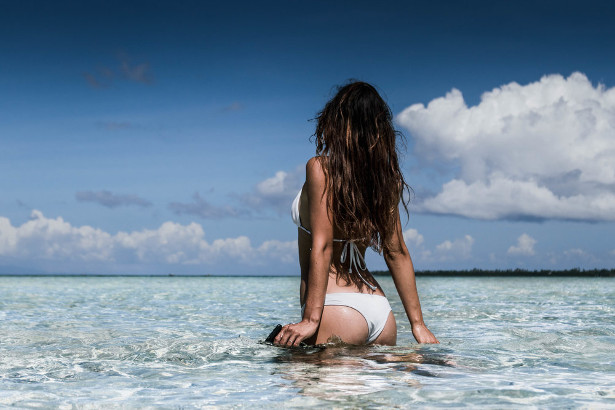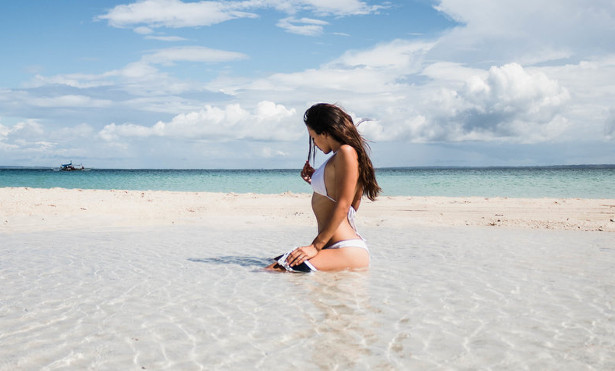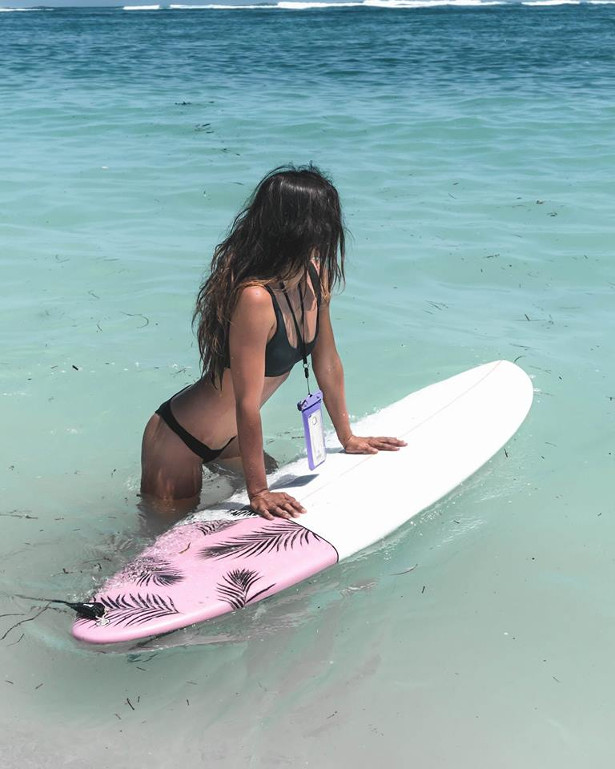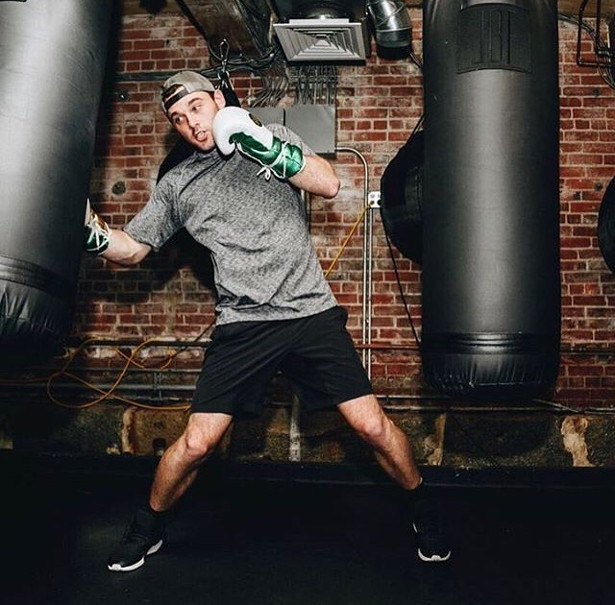 Revolutionary Athletic Shirt that DOES NOT GET WET OR SMELL!!!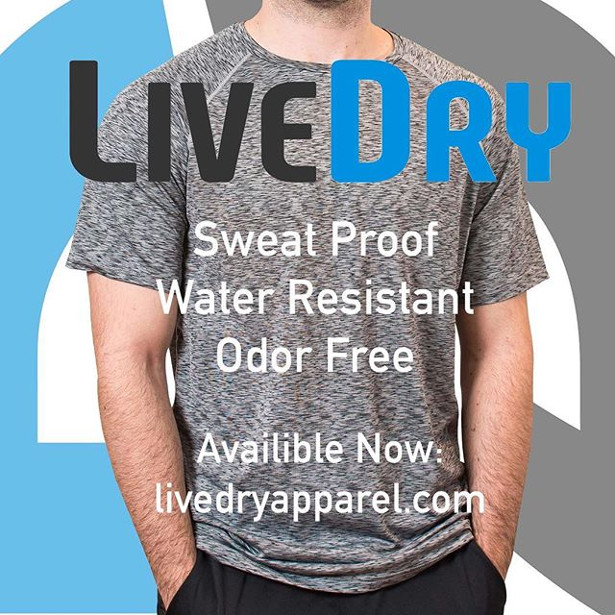 A men's clothing brand built around not getting wet (hence our name: LiveDry), avoiding stains, and odors.
To give you a visual of our best seller:
– It is a 100% polyester grey athletic shirt
– The shirt is built for avoiding stains, spills, and body odors
– If you go for a run, the rain will bead against the shirt (not absorb), and keep the fabric dry
– If you spill a coffee, the coffee will bead right off keeping you 100% dry and stain free
– If you are traveling and only want to bring one althetic shirt, our shirt is perfect as it will not smell because it will never absorb the bacteria from your sweat
– Most importantly, the number one testimonial we get is just how comfortable are clothing is
The Story so far…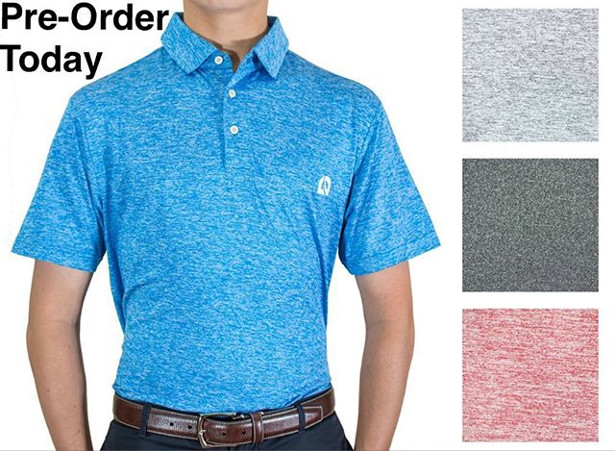 "Less than a year ago, we were bored in study hall. Now, we have our own ecommerce site, manufacturer, LLC, and trademark.
How did we do it? Well, let me tell you.
As any high schooler attending a prep school in the greater Boston area, my wardrobe consisted of lots of preppy pocket tees. I was opening a new one and saw the $42 price tag. I was shocked and and confused why it cost so much money. I researched, and the best answer I found was that it was made out of premium cotton and that people would pay for a brand name they know. I then thought I could create my own shirts of premium cotton and sell them for half the price as I have half of the formula.
Well, it was not as easy as it sounded. It took a long to time to design a preppy logo that people would wear. Long story short, it did not work out. Our idea failed the proof of concept stage; whenever we showed people our idea they said "Cool", but I'd rather just wear Vineyard Vines.
Feeling slightly down, a friend suggested we create waterproof shirts. We both laughed and thought that it was impossible. However, I thought about his idea, and discovered that it was possible.
I did some market research and learned that there was only one or two competitors. Both were selling their plain white t-shirts for around $50 dollars and lacked styles that I, as a highschool student, would wear. I saw an opportunity and a niche in the multi-billion dollar fashion industry.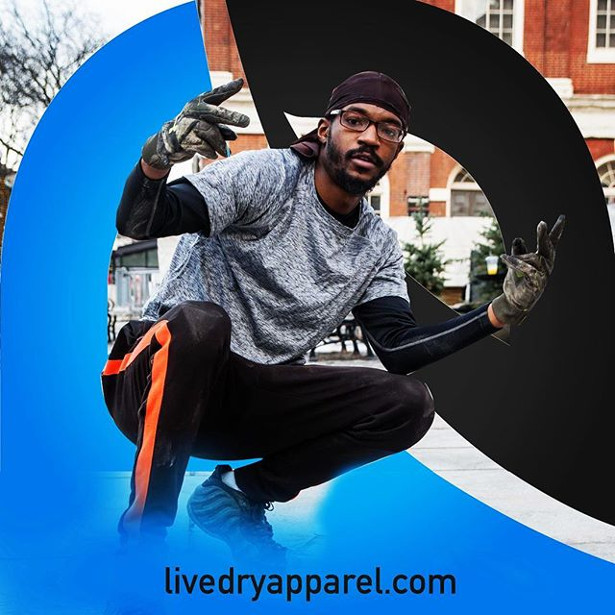 In the days to follow, I reached out to various manufacturers who claim they create hydrophobic (waterproof) t-shirts. After waiting a month for samples that never came, I turned to Alibaba, a website similar to Amazon that helps connect sellers to manufacturers.
Hundreds of whatsapp texts later, a package from China arrived. I opened it and anxiously poured blue gatorade on the shirt. It bounced off and was 100% dry and stainfree. It was amazing! My friend who was with me, was impressed, but said that it was a novelty item that maybe a couple people would buy. Not only that, but the shirt was tight and see through. I was determined to design hydrophobic shirts that looked normal and could help improve people's lives.
I looked to everyday clothing brands for inspiration. I exchanged numerous more texts and samples with my manufacturer and finally, we created the perfect shirt. It was an athletic shirt that was a stylish grey. The shirt was cool enough on its own that I or any of my friends would wear even if it wasn't hydrophobic. But it was, and that meant the shirt would not stain or smell meaning you did not have to wash it. My friend wore the shirt for the entire football season without washing it once! The day after the season he took it out of his locker and wore it around school. He showed off the water-resistant effect all day and no one commented on the smell. It was amazing!
Feeding off of the positive comments towards our first shirt. People asked what's next. So, we went back to the drawing board and crafted our next two products. A golf polo and dress shirt.
The golf polo is the first of its kind in the golf industry. There is rain gear for jackets, pants, shoes, shorts, but no polos! We thought we could change this and that there was an opportunity. We wanted to prove the concept first, before ordering a large order. So, we went to the PGA Merchandise Show in Orlando, FL. We did not get a booth because of the expense on two high school seniors, but we did fly down for the week. We surveyed over 50 show attendees and learned that over 94% of the people we surveyed would strongly consider buying our shirt. Not only that, but we got lots of business cards and made some great connections on which we hope to move forward with in the future.
The dress shirt, is an essential. No one wants to pay a large amount of money for a shirt that could get ruined on one bad night. So, we decided to change that. Our shirt is perfect for messy eaters, club goers, waiters, waitresses, and for all formal events. And not only is our shirt stainfree, but also, it does not need to be washed which will again help save our environment.
Today, only the athletic shirt is available on our website. But, that is about to change as we are finishing up the final touches on our kickstarter which we hope launch around Feb. 15. This will hopefully lead to a June delivery date."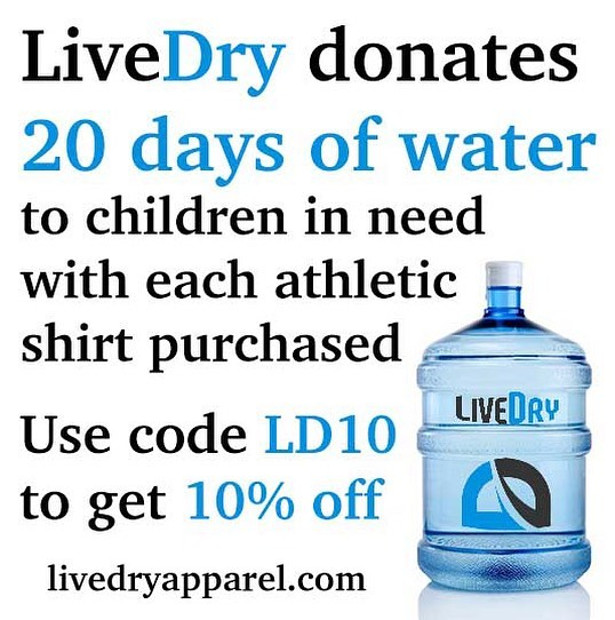 Cleaning & waterproofing products from STORM
Staying dry, protected and comfortable is key to enjoying the outdoors. Properly cleaning and caring for technical apparel is imperative to maintaining the performance of kit that is used year after year. Over time dirt and oil mask the water repellency treatment on waterproof kit – whether it's clothing, footwear or accessories – meaning it will start losing performance and absorbing water.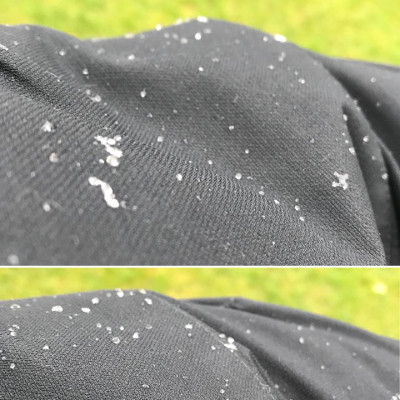 Leading cleaning and aftercare specialist STORM offers a range of high performance cleaning, waterproofing and after-care treatments that can be used on a wide variety of outdoor kit including, waterproof jackets, mid and base layers, down jackets, leather, suede and synthetic footwear and backpacks.
WASH & ECO FRIENDLY PROOF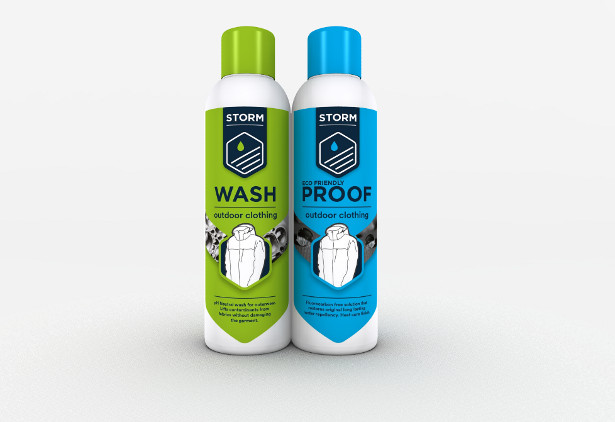 Significantly enhancing the technical performance and prolonging the life of outdoor clothing, STORM products are suitable for the aftercare and re-proofing of ALL fabrics and materials including, Gore-Tex®, Sympatex® and eVent®, plus much more. STORM's PFC-free WASH & ECO FRIENDLY PROOF Twin Pack (SRP £7.50 for 75ml pack) for outdoor clothing is the handy option when you want to clean and proof your garments in one easy wash cycle; using less water and energy than other products on the market and ensuring your kit delivers the same protection it did when you bought it.
Use the WASH in the detergent compartment of your washing machine and the ECO FRIENDLY PROOF in the conditioner compartment. To activate the proofer, first line-dry the garment then tumble dry for 20 minutes or iron without steam. This will cure the garment for maximum performance.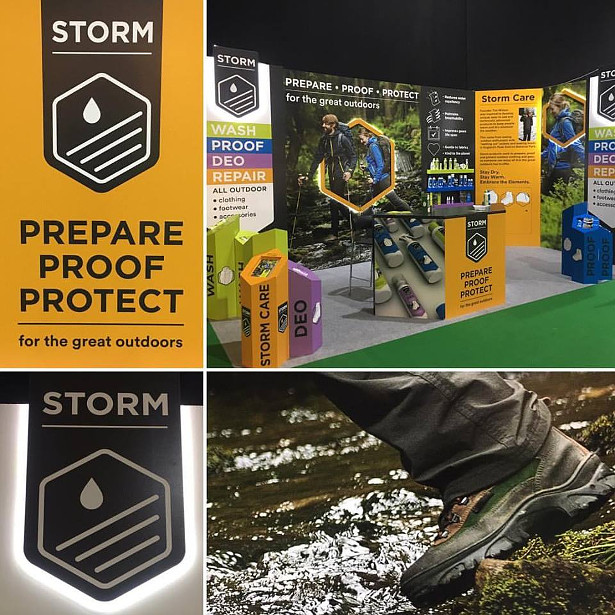 Launch of Meander Apparel promises sustainable and fashionable functionality for the casual cyclist.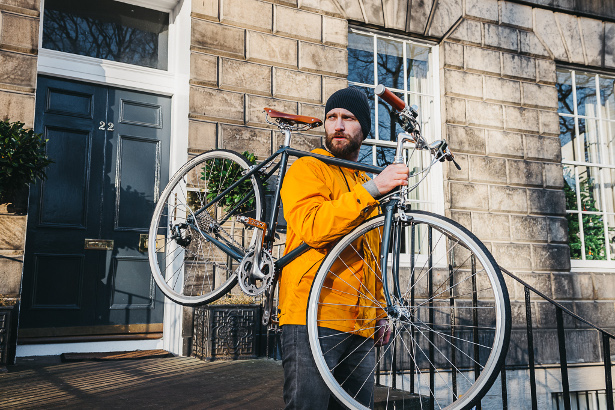 · Scottish-based brand set to reinvent the look and feel of the urban cycling market.
· Meander Apparel's launch product – its multi-functional commuter jacket – offers style and functionality in all weather conditions.
· The brand is focused on sustainability and using innovative fabrics from responsible sources.
· Jacket will go on sale exclusively via Indiegogo.com in April – sign up now for updates on its release by visiting: https://meanderapparel.com/subscribe.
Edinburgh, Scotland, March 2018 – Premium lifestyle and performance brand Meander Apparel is set to breathe new life into the cycling fashion market this spring.
Scottish-based Meander will enter the cycling sector with a vision to provide cyclists and outdoor lovers a new take on lifestyle clothing. Its launch product – a multi-functional commuter jacket – will be available exclusively via Indiegogo.com this April, offering premium at an affordable price, without the luxury retailer mark-up.
Equally suited to the style-savvy commuter or the casual weekend adventurer, Meander's new jacket has been developed to offer the rider style and functionality in equal measure, whilst staying true to its brand mission to create sustainable, timeless pieces.
The chic jacket combines high-performance Italian fabrics, made from environmentally friendly materials, with innovative features. The design ensures cyclists look the part whilst on and off the bike and a clever back pocket design allows the wearer to convert the jacket into a bag or attach it under their saddle. Its lightweight, waterproof and breathable material protects the cyclist in changing weather conditions and is fit for purpose for wider exercise, hiking or adventure activities.
Brought to market by Co-Founders Steve and Jill Henry, of Edinburgh, Meander Apparel was conceived when the pair noted a glaring hole in the availability of fashionable clothing for the commuter cyclist. Keen cyclists themselves, Steve and Jill organised a charity bike ride from London to Paris with friends and were struck by the drabness of the lifestyle clothing on offer.
Jill boasts experience working for London designer House of Holland and various influential menswear brands, while Steve comes from a career in the finance and asset management industry and has a degree in engineering. He is also a serial ultra-marathon runner and adventurer, with a Guinness World Record to his name for taking part in the most northern game of rugby at the North Pole. This endeavour raised £200,000 for children's rugby charity, Wooden Spoon.
Steve comments, "The London to Paris bike ride demonstrated the need for something that was comfortable and functional for cycling but that we could also wear when off the bike and socialising with friends after the day's riding. It had to be style and yet functional but we couldn't find anything that fitted the bill. Lycra and neon jackets have their place but they're not ideal for wearing in a social setting. A lot of gear isn't even fully waterproof and breathable."
The new jacket subtly incorporates all the technical features you'd expect from cycle wear without compromising on design. After two years of sourcing, prototyping and refinement, the result is stylish, high-performance and multifunctional. The Italian fabric is waterproof, breathable and lightweight and a match for any technical outerwear. There are reflective elements on the cuffs and rear pocket, that can be hidden away when not cycling, as well as in the seam tape on the hood. For the gadget-loving cyclist, the jacket features plenty of pocket space and an interior phone pocket with headphone eyelet. What's more, Meander uses materials sourced from a responsible, family-run factory on Lake Como, which is able to sustain itself with clean, eco-friendly energy.
For the ultimate convenience to the rider, a cleverly designed back pouch allows the jacket to fold away neatly, forming an effective rucksack or messenger bag while still providing access to the pockets. Those who don't wish to carry the jacket can roll it up and secure it under their saddle thanks to high-end vegetable tan leather straps, the solutions for which are made from organic substances. The jacket also comes with a lifetime repair service."
Jill adds, "After two years in the R&D phase, we're excited to bring Meander to market. We're really passionate about combining our love of cycling and the outdoors with Scandinavian style and minimalist designs in a sustainable way. We want our products to last a lifetime so we're offering a repair service on any wear and tear that can be mended and we're committed to using environmentally friendly materials to achieve this, creating as little waste as possible."
Once Meander has completed its initial phase of crowdfunding, it plans to expand its range to fully cater for commuter cyclists and outdoor lovers, continuing to work with sustainable suppliers and recycled fabrics wherever possible.
Anyone interested in receiving updates on when the Meander jacket will be launched need only sign up at: https://meanderapparel.com/subscribe.
Cheeky Patch is a unique, compact, waterproof picnic mat for one! Big enough to sit your cheeks on, or use as a table mat, but as small as an apple when rolled to fit easily in your pocket, bag, bike or pram.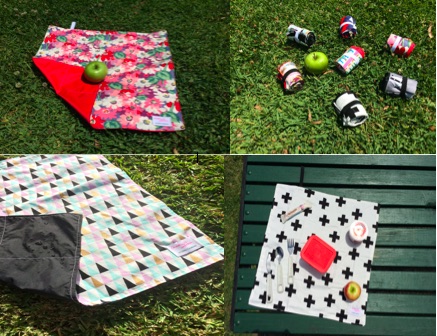 Created as an accessory to encourage people to take a 20 minute Wellbeing break each day to promote good mental health and reduce stress & overwhelm that can come from the busyness of our 'always-on' lifestyles.
Cheeky Patch leaves the bulk of the traditional picnic blanket at home and lets you picnic anytime, anywhere.
With its durable drill cotton top fabric, waterproof nylon backing and sewn in elastic loop for quick storage, Cheeky Patch is the perfect lifestyle accessory for everyone, whatever the day entails. Be it to take advantage of the Spring sunshine on your work lunch break without the worry of heading back to the office with dirty clothes, a trip to the park for a play date with the kids or a driver reviver at a rest stop on a road trip.
Even though it is simple in its design the versatility of Cheeky Patch is limited only by ones creativity – for use on grass, or park benches, as a table mat at a foodcourt. Out on a hike, at the beach, on public transport, imaginative play at home – there are a multitude of uses for this gem of a product.
Kids love the fun prints and having their own picnic mat gives them a sense of independence that can keep even the busiest runners seated when it comes to snack time.
Easy to clean by a simple had wash or on a gentle wash cycle, and dries quickly ready to go again for the next adventure.
Cheeky Patch is a Picnic in your Pocket so you can picnic everyday for your Wellbeing.
Mohan's Custom Tailors
www.mohancustomtailors.com

With an increase in demand for a multi-purpose men's suit to outlast longer workdays and unpredictable New York weather conditions, Mohan's Custom Tailors perfectly marries fashion and functionality in its line of high-performance custom suits. Mohan Ramchandani incorporates high-performance technology features in his collection of over 15,000 unique fabrics for extended wear while still maintaining a signature one-of-a-kind style.
Designed for the freedom to move comfortably, Mohan's creates his bespoke suits using:
A super lightweight fabric that enables a wider range of motion
Heat-resistant pure merino wool with a thermoregulated feature to keep the body dry and cool
Tightly spun yarn for a strong and elastic finish that keeps the suit wrinkle-free like it was just steam pressed (perfect for travel!)
Washable water-resistant fabrics that outlast any shower, whether it's from rain or the washing machine
Orvis UK's 'Cascade Bone-Dry Hooded Parka'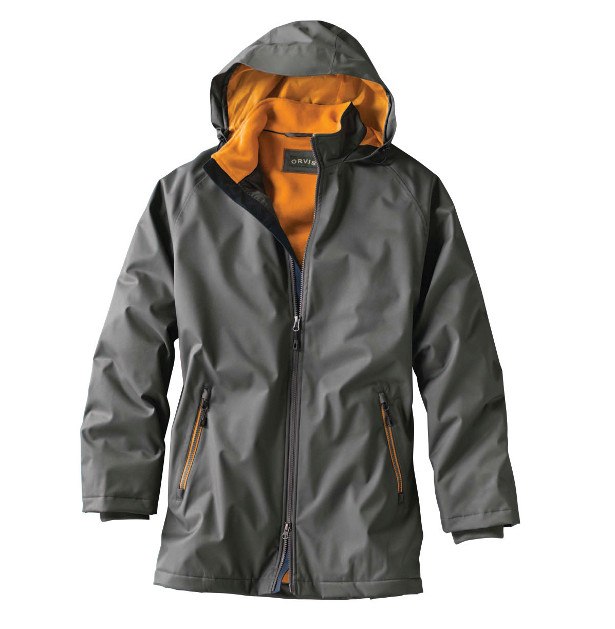 Orvis have upped the ante on their bestselling waterproof Cascade Bone-Dry Parka by adding length to the body and a hood. Now a full-fledged, easy-to-move-in-parka, this outerwear is fleece-lined for warmth and features tricot-lined handwarmer pockets. Taffeta-lined sleeves are easy to slip into and out of. Two-way front zip accommodates all the different ways you'll wear it. Rib-knit cuffs are set into the sleeves for a cleaner look. The Cascade gives you more of the breathable, waterproof protection you're looking for. In slate. £179 from www.orvis.co.uk
LED Easy jacket and Sweet Bohème rain cape
www.moonride-bike.com
MoonRide is your answer to staying dry through spring showers. Options for both men and women with their LED Easy jacket and Sweet Bohème rain cape.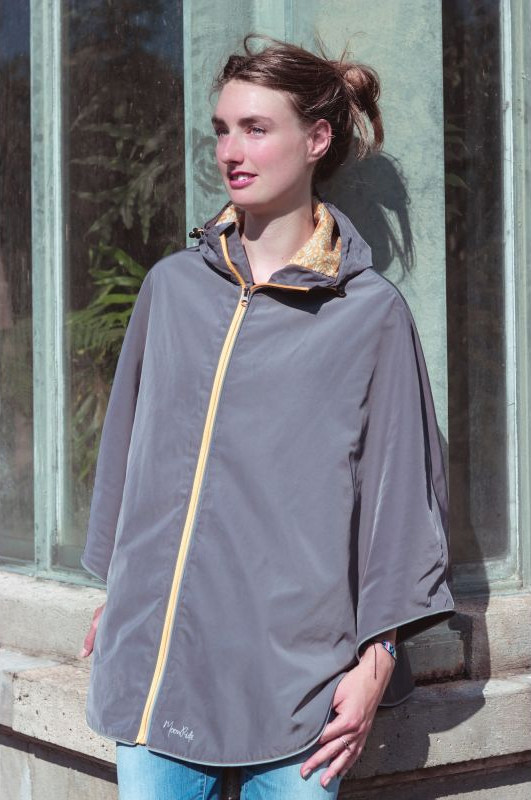 The LED Easy jacket is lightweight and waterproof, ideal for running or cycling. It comes along with a blinking LED device with a battery life span of 200 hours. Safety and visibility is our main priority. So if you are a keen night runner or are commuting at night, this jacket made of breathable material is bound to get you eyeballs. The LED capsule is easily removable when you need to get the jacket cleaned. Not to forget that its waterproof and you can fold it away into a pouch!
The Sweet Bohème rain cape has reflective details. It has hand cuffs to keep your knees dry while cycling under the rain and internal belt to keep it from flying.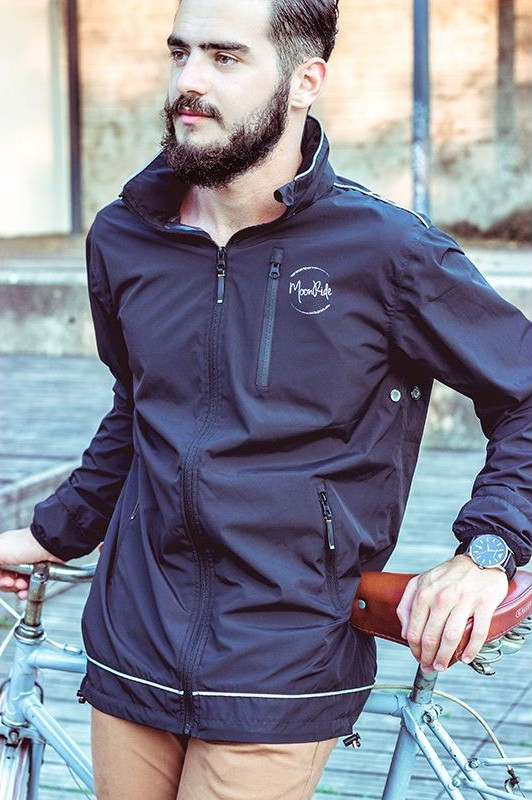 The Evolution Pant | One Pant, Unlimited Potential.
The world's most functional and versatile pair of pants! The ultimate pant for travel, outdoor, and everyday. Sustainably made in USA.
THE ULTIMATE PANT FOR TRAVEL, OUTDOOR, & EVERY DAY.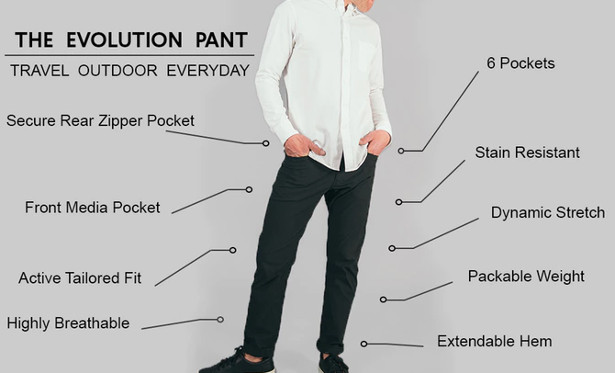 After three years of searching for the perfect fabric, we are finally ready to present to you our finest, most versatile product yet – The Evolution Pant. A highly-functional pair of pants designed to be the only pants you need for travel, outdoors and everyday. Built with a unique stretch nylon Supplex® fabric, The Evolution Pant is stronger, softer, stain-proof and packed full of travel features to allow you to do more with less!
The Evolution Pant is the only pair of pants you need. A pair of pants that can be worn multiple days in a row without washing. A pair of pants that packs small than a t-shirt, moves with the body, and replaces at least three pants in your closet. A pair of pants that dresses up enough to get through any meeting, yet is rugged enough for any outdoor activity. Designed from the yarn up to feel like a fine cotton, but perform like a high-grade nylon. One pant for travel, outdoor, and everyday. The Everyday Pant, Elevated.
Available exclusively on Kickstarter, back the project and save 30%.
If you are out, rambling around and in muddy or wettened conditions in the garden, climbing or briskly walking, Grangers WASH+REPEL Protects Garments & Waterproofs them! Preservation! grangers.co.uk
FACEBOOK | TWITTER | INSTAGRAM | YOUTUBE
There is no such thing as a waterproof garment that stays waterproof – many less high quality hard shell jackets etc actually lose their repellency within a matter of weeks of normal use and even the best require reproofing sooner than you might think. Grangers work with many of the well known brands such as Patagonia / North Face etc as an ingredient brand, but also offer after care products directly to the consumer – see grangers.co.uk/protect.
Clothing Wash and Repel:
grangers.co.uk/products/clothing-wash-repel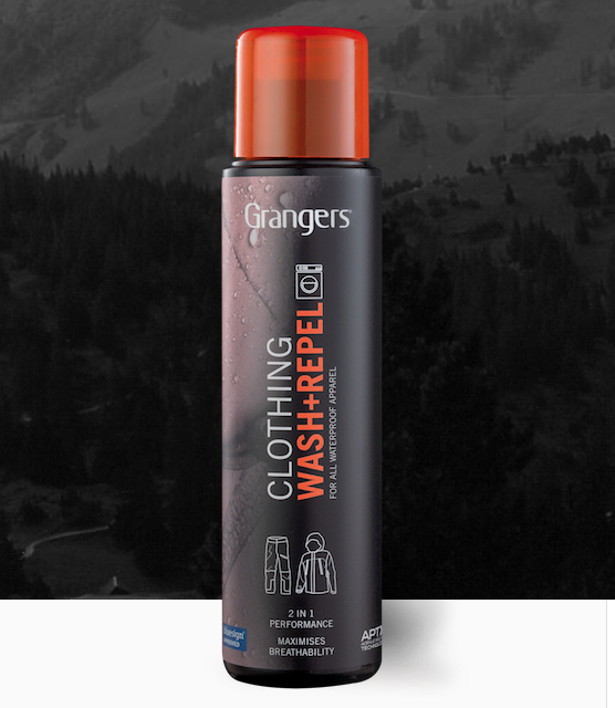 From £8.99 A unique two-in-one treatment, combining cleaning and waterproofing in a single product.
Formulated to clean and restore the water-repellency of all outdoor clothing.
Fluorocarbon-free and environmentally responsible.
Requires heat activation – ideally via a tumble dryer.
Suitable for use on all Gore-Tex® and eVent garments.
A bluesign® system approved product.
Grangers Clothing Wash + Repel is a unique wash-in product designed to deliver effective cleaning and durable water-repellency in a single wash cycle.
Combining the cleaning action of Grangers Performance Wash with the water-repellency provided by Grangers Clothing Repel, this product is the perfect way to regularly maintain your outdoor clothing. By cleaning and reproofing in a single wash cycle, this product also saves time, energy, and water – reducing your environmental impact and maximising your time outdoors!
Based on fluorocarbon-free technology and designed to work at low temperatures, this product restores all outdoor clothing to its original level of performance. Safe to use in all domestic washing machines, Clothing Wash + Repel requires heat activation to work – ideally via low-temperature tumble drying. If a tumble dryer is not available, ironing or blow-drying will also work.
Grangers Clothing Wash + Repel is suitable for use on all outdoor and technical fabrics, and is perfect for restoring the water-repellent finishes found on all Gore-Tex® and eVent garments.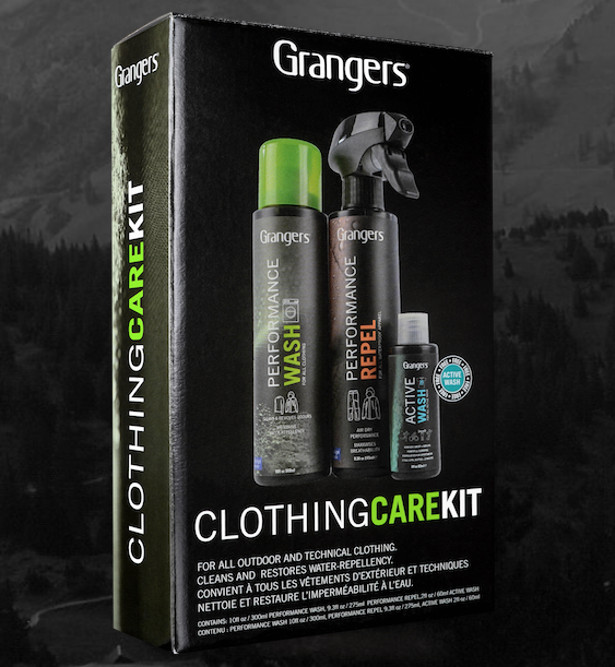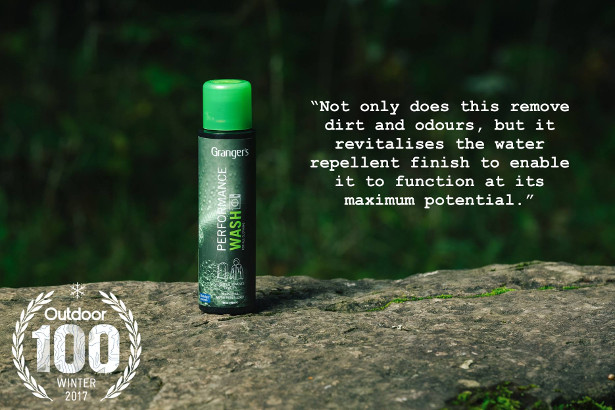 Don't let the rain get in the way of your spring and summer fun! Free Country has affordable rain jackets for the whole family so that you can still make the most of the outdoors!
www.freecountry.com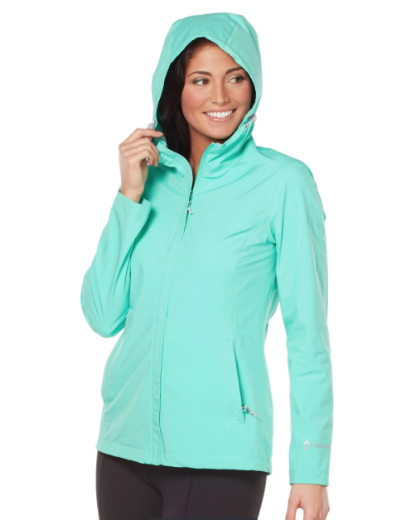 The super lightweight Women's Roam X20 Packable Waterproof Jacket ($70) is made with a breathable stretch fabric that's perfect for outdoor runs and jogs . It's also a great travel piece, as it easily packs away into its own bag.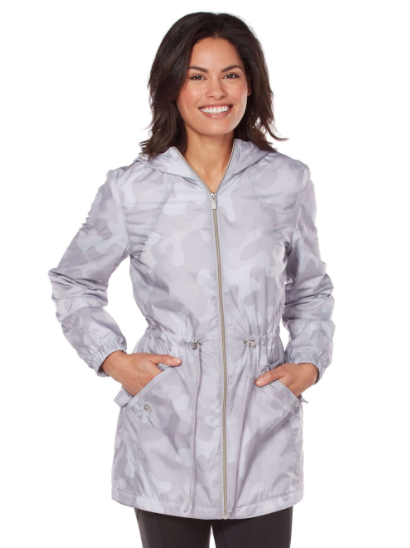 For something a little more heavy-duty, the Women's Composure Long Windshear Jacket ($80) features Free Country's signature Butter Pile fleece lining and an extra long exterior for particularly nasty storms. It also comes with a slimming cinched waist, so you can have the extra protection without the extra bulk.
For guys, the Men's Hydro Lite Spectator Jacket ($80) is made with Hydro Lite waterproof stretch fabric and is prepared for the elements so you can be too.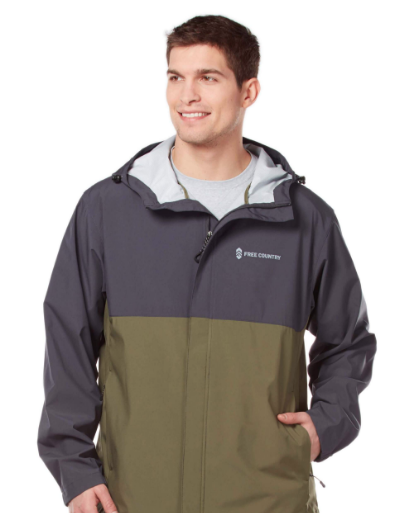 For more serious outdoor hikes and camping adventures, the Men's Hydro Lite Adirondack Jacket ($80) provides superior wind and water resistance.
For the kids, the Boys' Flash Windbreaker Jacket ($65) featured a multi-ripstop fabric for lightweight protection and breathable movement. Additionally, the Girls' Frolic Windbreaker Jacket ($65) is durable and ready for anything. Now your kids can get outside and play no matter what the weather has in store.