Nisshoku. A brand that achieves both precision and beauty.  www.nisshoku-japan.com A Gift for all occasions.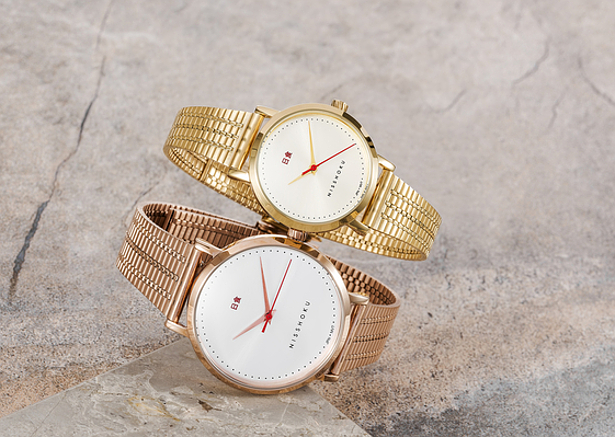 Nisshoku: A Timeless Brand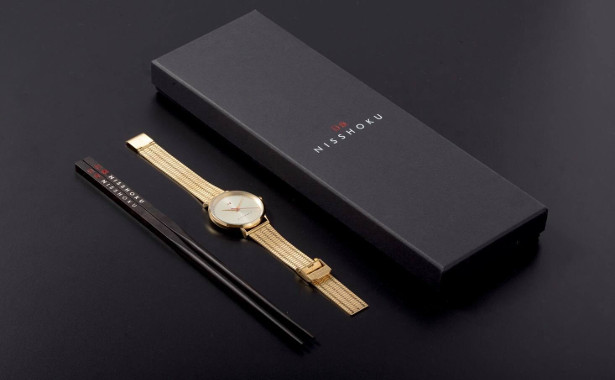 Keeping time is a matter of accuracy. Wearing time is a matter of style. The team at Nisshoku have created a brand that achieves both precision and beauty.
Nisshoku is a luxury watch brand on the rise. Founded in 2017 on the principals of creativity, exploration and style, the team have created quality, elegant products for everyone. You can see it in their watches; they have a global influence, take in the timeless aspects of fashion, and are inspired by the beauty of nature.
With a wide-range of straps and colours, these are quality watches for any occasion. Assembled with the utmost care and attention and the finest materials, they are also waterproof to a depth of 50m. So confident with the final product are Nisshoku, that they offer all their watches with a 24 month warranty.
You'll be captivated by a Nissohoku watch. It's about having a luxury state of mind, rather than owning luxury items. It's why with each watch sale, they also give out branded chop sticks and face masks – so you can really live and breathe the brand.
Their appreciation of the world is not only shown through their watches, but also their actions. Nisshoku are an incredibly environmentally-conscious company. They are passionate about the world and strive to raise awareness for social issues such as air pollution and global warming.
Their style also appreciates the old world of Japan, the old streets and canals; the land of Empires and the industrial era and marrying it all to the architecture and people of the modern age.
With fashion-forward watches, suitable and affordable to all, and an environmentally conscious ethos, Nisshoku are creating a dynasty of their own – one that will set them up as the premier watch-makers of this age.
'We are a watch-maker like no other. Inspired by the world and all the beauty within it, we hope to create a legacy that is both appreciative of our history, inherently aware of our present, and built for the future.'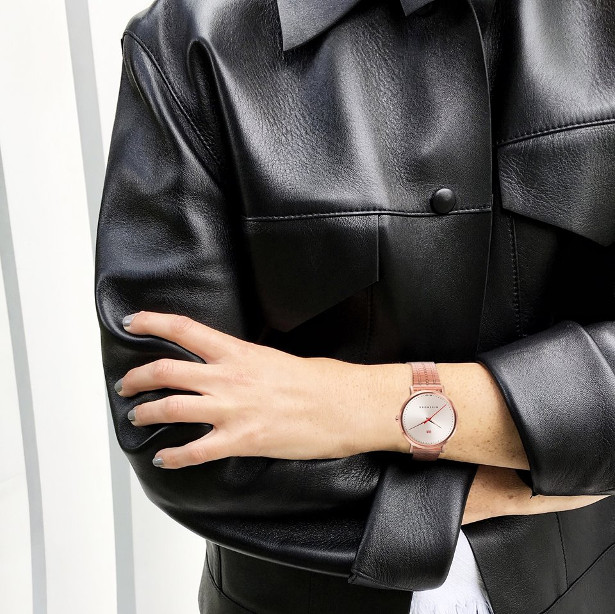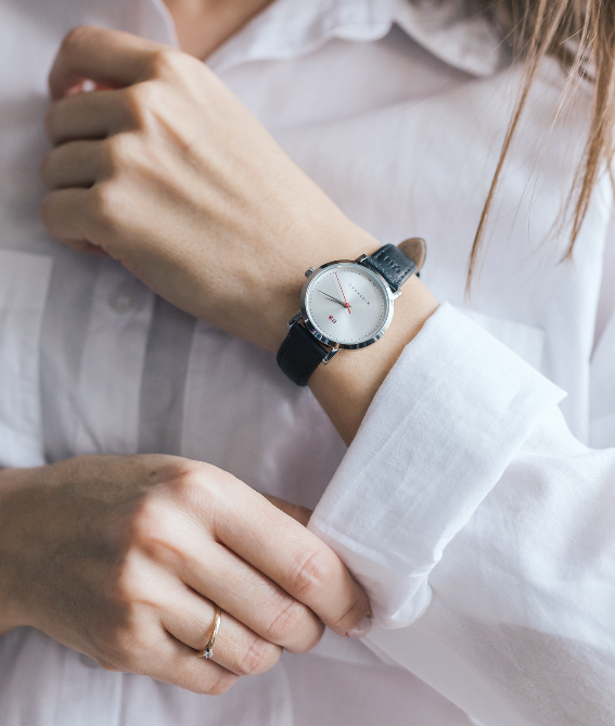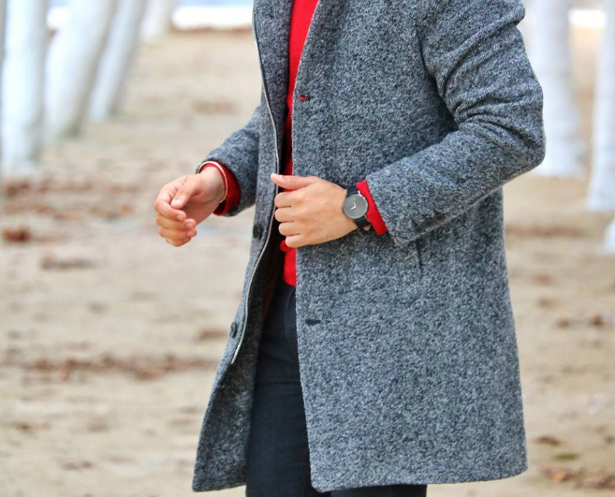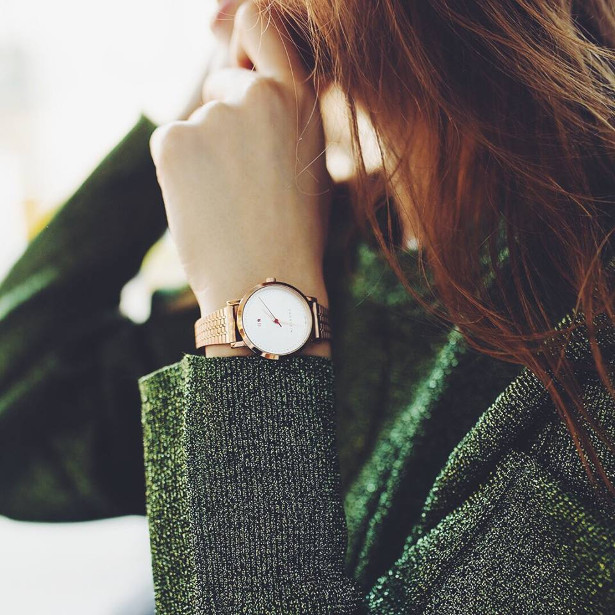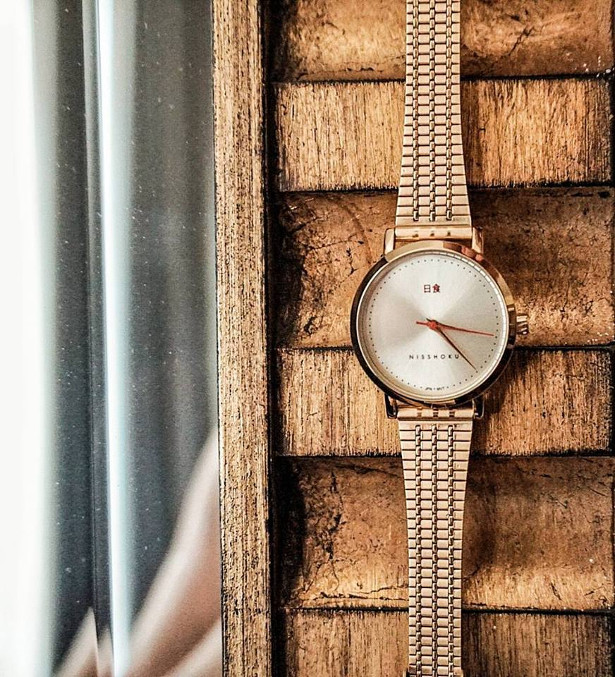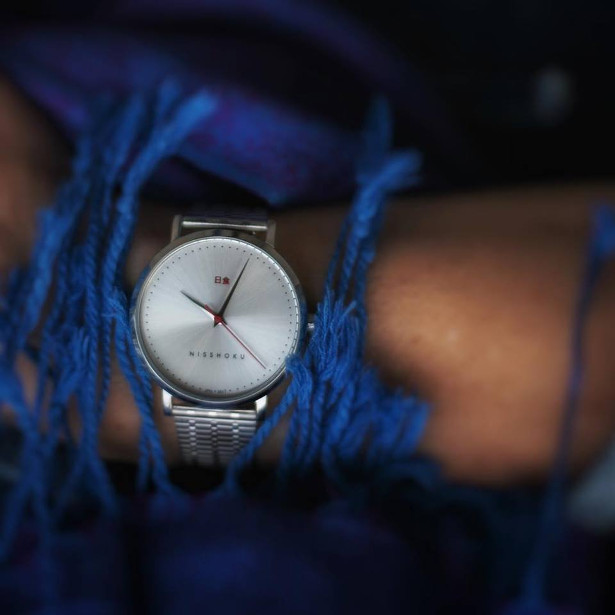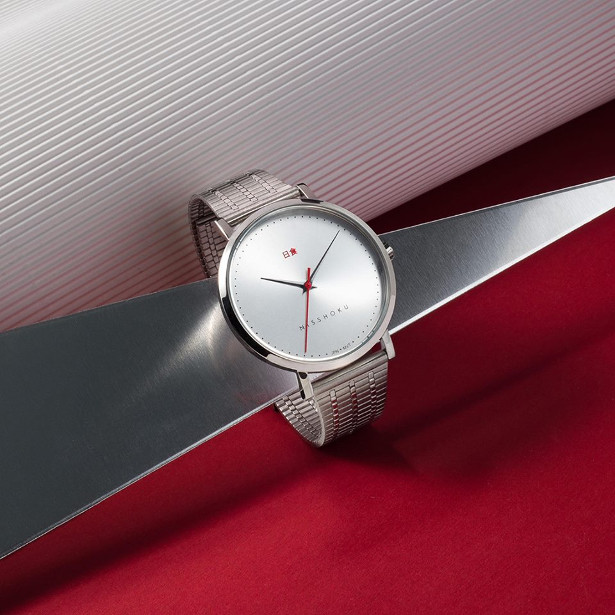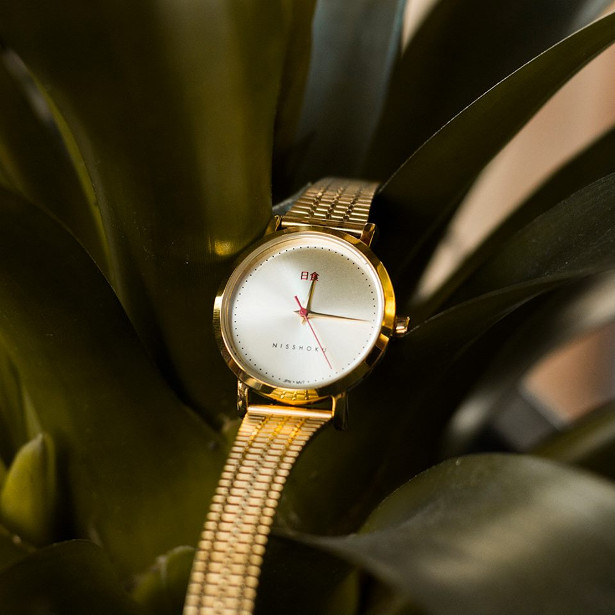 Celebrate Valentine's Day with Cramele Recas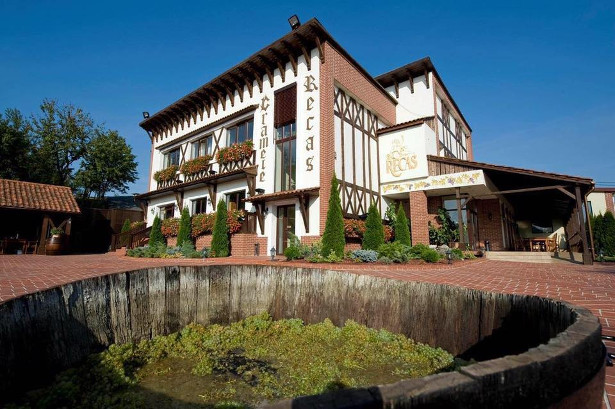 FACEBOOK | INSTAGRAM | TWITTER
To mark Valentine's Day, Cramele Recas, the consumer's favourite Romanian winery, has chosen a selection of delicious wines from its portfolio as the perfect way to celebrate. Not only are each of the wines a great way to enjoy the romantic day, but they also make thoughtful gifts that work for every budget.
The ancient Romanian spring tradition, Martisor, where men offer the women that they love a gift to mark their respect and admiration. A custom that started 8000 years ago, the gift was often two twisted threads of wool, one colored red and one white with a trinket attached that woman wore as a bracelet, often for the whole month of March.
Choose Valentine's Day with Cramele Recas's delicious new Pinot Grigio rosé from Spar, one of the first Romanian wines available at this retailer. (RRP £6.00). The delicate salmon pink colour hints at the enticing flavours within. Medium in body with notes of fresh pear fruits, and a crisp acidity, this elegant Pinot Grigio Rosé pairs perfectly with a romantic seafood pasta dish.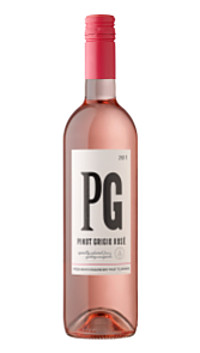 Dedicated to the romantic tradition, the Martisor Pinot Grigio is available to purchase now at Waitrose nationwide, (RRP £7.49). With a lemon hue with a touch of light peach, on the nose, the Martisor Pinot Grigio has delicate aromas of melons, figs and peaches. The wine's dry palate with gentle flavours of peach and red apple fruit gives the wine appreciable richness and substance – but with sufficient acidity to provide vitality and freshness.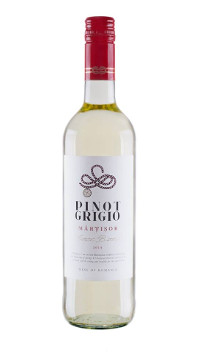 When looking for a Pinot Noir, Romania may not be the most obvious destination, but the Incanta Pinot Noir has all of the classic bright fruit flavours and spicy notes that are associated with this iconic grape. The nose has delicate aromas of cherry and raspberry and these flavours are matched on the palate with the addition of notes of flowers and sweet spice. The tannins are soft and gentle and the finish smooth. The modern, floral label highlights the wine's qualities. Available from Majestic Wines, (RRP £6.49), this wine is ideally paired with cured meats and cheeses.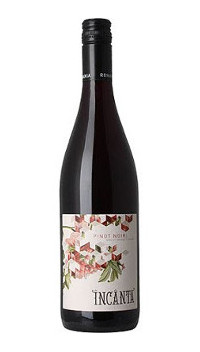 MAKING THE WORLD SMILE™ Everyday oral care has just been raised to a higher level!  sprinjene.com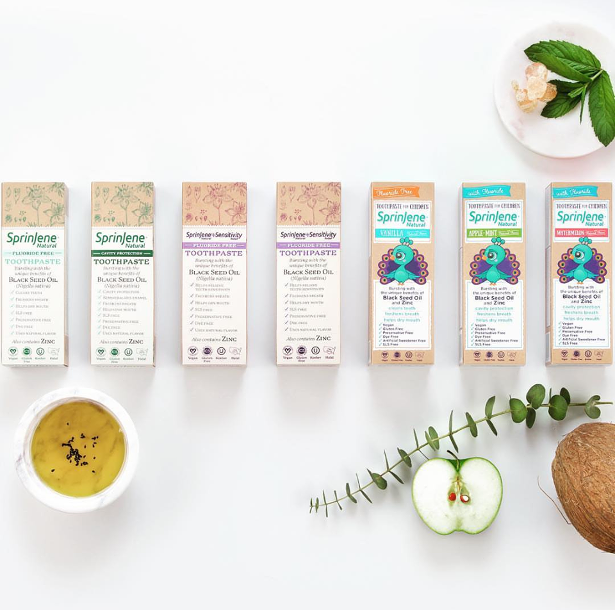 FACEBOOK | INSTAGRAM | TWITTER
Everyday oral care has just been raised to a higher level! Simply put, we feel SprinJene is the most meticulously handcrafted toothpaste ever developed. Every ingredient is thoughtfully selected for purity and quality.The result? A gentler, better way to care for your entire mouth.
– Micropearls of fine silica gently and safely clean and whiten your teeth
– Zinc naturally inhibits the growth of bacteria that cause gum disease
– The only toothpaste to use black seed oil with its legendary health benefits
– Certified vegan, kosher, gluten-free, cruelty-free and halal
– The SprinJene Natural® line of toothpastes contains only natural flavors and is free-from artificial preservatives.
SprinJene offers amazing toothpastes for children, which are made with good for you ingredients, including coconut oil, acacia gum and a patented blend of black seed oil and zinc (fluoride-free options are available). For adults they have many toothpaste varieties, including Fluoride-free, Sensitivity and Whitening options.
Check them out at sprinjene.com, and www.melstrategies.com.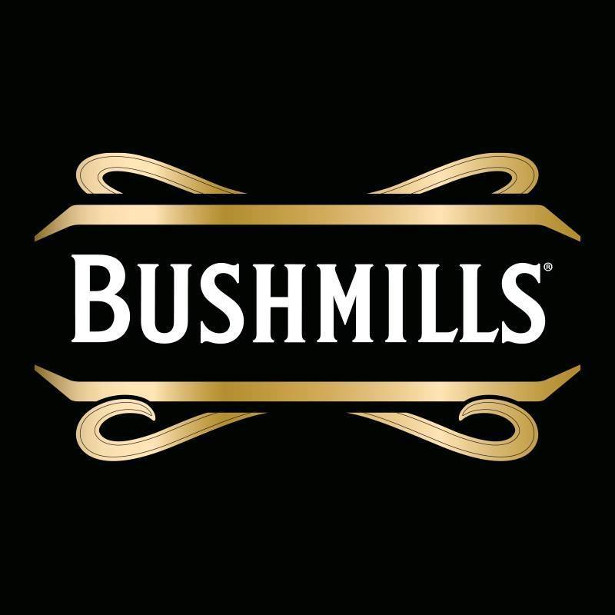 Bushmills Red Bush. A Gift For Him.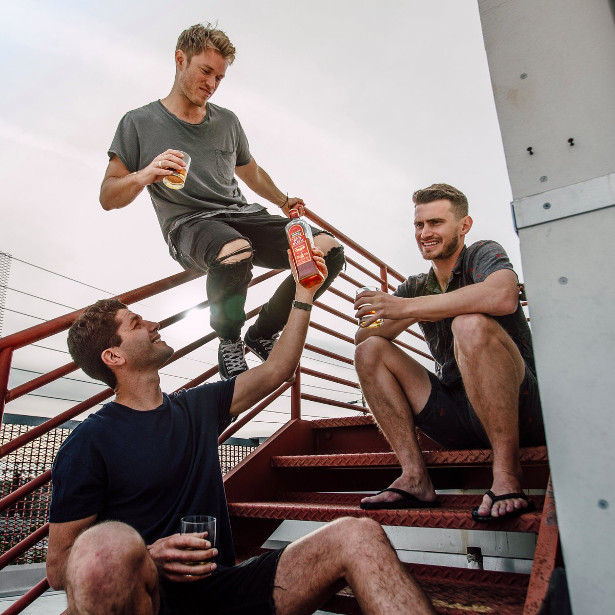 FACEBOOK | INSTAGRAM | TWITTER | YOUTUBE
Bushmills Red Bush – the newest addition to the Bushmills Irish Whiskey's family, which will be sure to steal a little piece of your man's heart through his taste buds.
Triple distilled and matured exclusively in American bourbon barrels for a refined and exceptionally balanced flavor, Red Bush is an "Irish Whiskey for the American Bourbon Drinker." Appealing to both bourbon enthusiasts and those new to Irish whiskey, this enticing new blend makes the perfect V-day gift for the spirit-lover in your life. Bushmills Red Bush is available nationwide at fine wine + spirits shops and online for a suggested retail price of $23.99.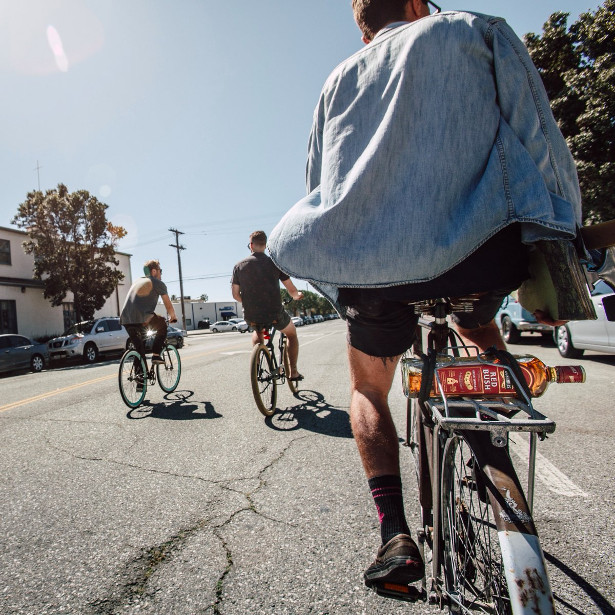 Bushmills Red Bush Irish Whiskey: a smooth blend of triple distilled Irish single malt and fine Irish grain whiskey.
Best served straight up or with your favorite mixer.
Made at "The Old Bushmills Distillery", Ireland's oldest working distillery
The liquid personifies the gritty Irish character and adds a sense of adventure and fun to the Bushmills portfolio
Resonates with frequent bourbon fans and first time Irish whiskey drinkers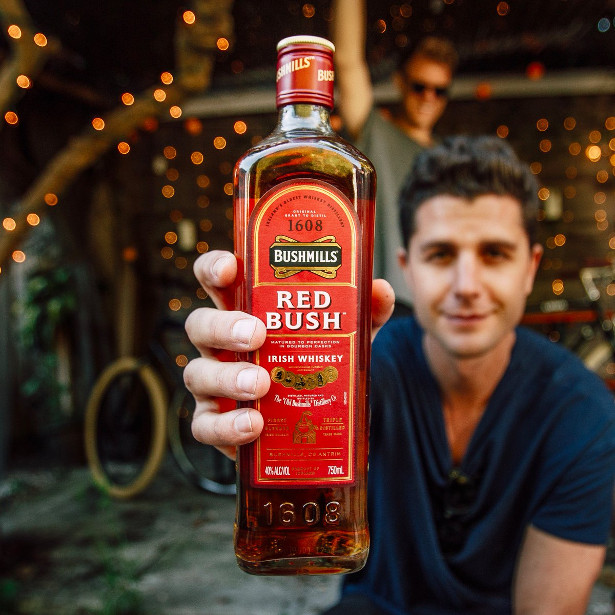 |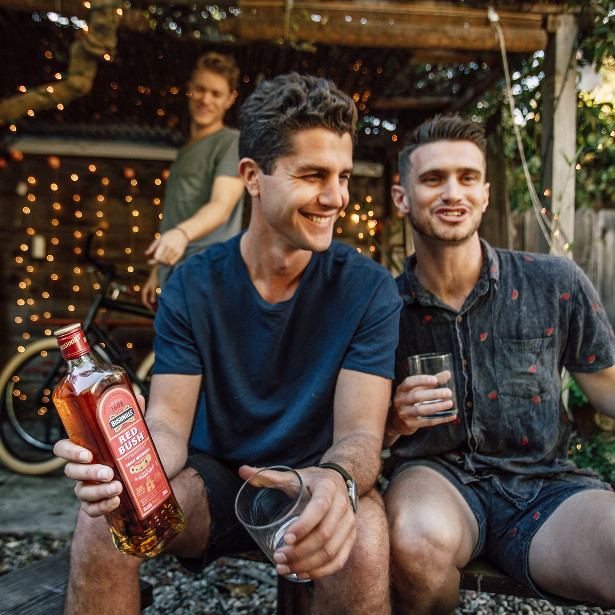 |

New Lenor Parfum des Secrets: The scents actually last longer than fine fragrance, and envelop your clothes and senses in fragrances very different for fabric care…… so perfect for Valentine's Day, and also perfect to make your Rugby kits smell amazing!!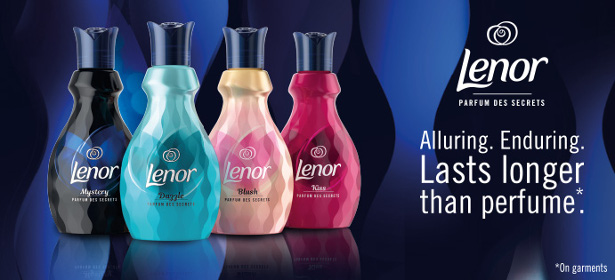 New Lenor Parfum des Secrets: Lenor have just launched a brand new collection of fabric enhancers designed to revolutionise the way we wear scent – they are a fine fragrance for your clothes and come in beautiful cut-glass like bottles. The scents actually last longer than fine fragrance, and envelop your clothes and senses in fragrances very different for fabric care – from musk and white pepper, to patchouli, sandalwood, passionfruit and amber. The scents are named Mystery, Dazzle, Blush and Kiss – so perfect for Valentine's Day, and also perfect to make your Rugby kits smell amazing!!
PARFUM DES SECRETS
Inspired by Beauty. Expertly crafted. Lasts longer than fine fragrance.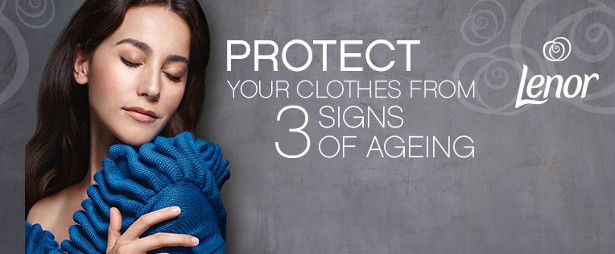 Lenor launches the Parfum des Secrets collection. Four uniquely captivating fabric enhancers designed to revolutionise how we wear fragrance.
As part of its heritage Lenor has always embraced the importance of freshness. Enhancing how we feel in our clothes with lasting clean scent and by maintaining fabric's soft touch. Using science and artistry to create a breakthrough formula, Lenor's traditional conditioning benefits are now elevated with scents of fine fragrance. Crafted with luxury perfumery to create a longer lasting, sophisticated scent that adds the perfect finishing touch to the wearer's style. Lenor Parfum des Secrets is inspired by the moments of seduction and the ability we all hold to captivate an audience with an alluring persona and enduring intrigue. Lenor Parfum des Secrets introduces: Mystery, Dazzle, Blush and Kiss.
'I wanted to recreate the feeling of the moments of seduction with fragrance. From the intriguing scent of Mystery blended to harness the possibilities of what's to come, the freshness of Dazzle that teases the promise of new connections, the creaminess of Blush to reflect the glow of new romance, and intoxicating richness of Kiss to portray passion and intensity.'
Rafael Trujillo, Lenor Perfume Designer
THE COLLECTION
Mystery
PARFUM DES SECRETS An enchanting scent of deep musk mixed with the freshness of white flowers, enamoured with a curious blend of black pepper leaves a lasting scent and enduring presence.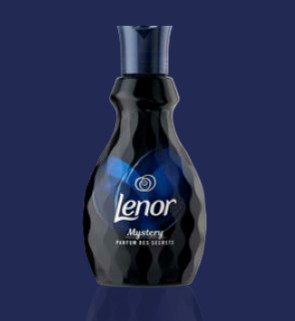 Dazzle
PARFUM DES SECRETS A charming scent of refreshing eucalyptus on a base of floral patchouli creates an energizing lasting scent that epitomizes the moment of when two people captivate each other's attention.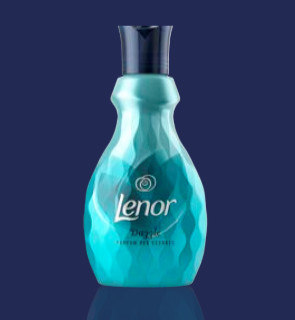 Kiss
PARFUM DES SECRETS Combines the sweet, fruity notes of Maracuja (Passionfruit) with the comforting scent of amber to immerse your senses in the moment with exquisitely layered perfume.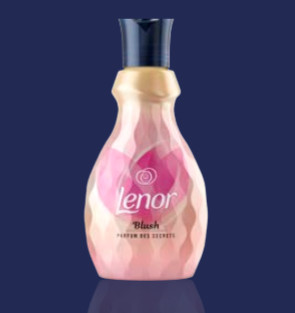 Blush
PARFUM DES SECRETS An enticing fragrance, representing the whimsical hope and promise of a new connection and the dreamy desires it ignites, with luxurious sandalwood and red fruit notes bringing woody and sweet scents together
Available January 2018 at Tesco RRP: £8
Quick & Delicious Valentine's Day Recipes
 
For those staying in this Valentine's or simply looking to impress with a home-made cocktail before heading out we have three quick and delicious cocktail recipes for you, courtesy of The Trading House in London.
1. Ends of the Earth – a twist on the classic Pina Colada
Ingredients:
Coconut Puree, 20ml
Marie Brizard Vanilla, 15ml
Lemon Juice, 15ml
Pineapple Juice, 25ml
Bacardi Superior, 22.5ml
Koko Kanu, 22.5ml
Glassware:
Old Fashioned Glass
Method:
Shake all of the ingredients together, and then strain over crushed ice. Garnish with a pineapple wedge, and desiccated coconut marshmallows.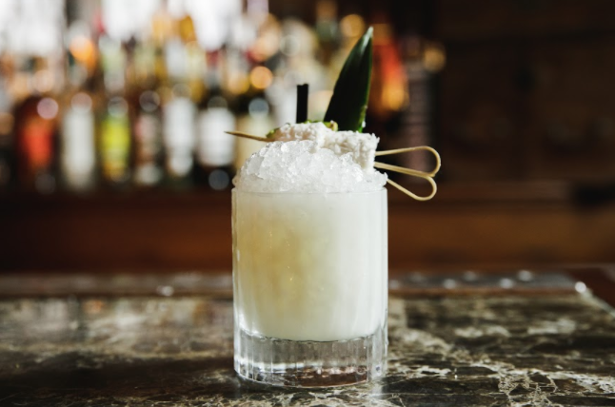 2. Traders Return – a delicious berry serve named after The Trading House
Ingredients:
Canton Red Berry Hibiscus, 4ml
Cooked Baby Beetroot, 1
Marie Brizard Vanilla, 30ml
Cranberry Juice, 50ml
Lemon Juice, 15ml
Absolut Raspberry, 30ml
Velvet Falernum, 15ml
Glassware:
Old Fashioned Glass
Method:
Muddle the Canton Red Berry Hibiscus, Baby Beetroot and Marie Brizard Vanilla. Then shake together with the other ingredients, and strain over cubed ice. Garnish with a viola flower.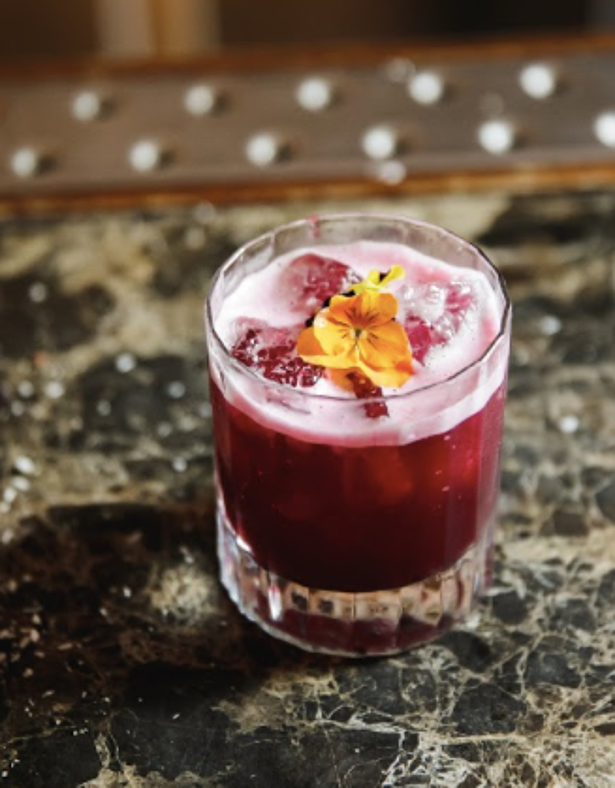 3. Route to India
Ingredients:
Canton Lemongrass & Ginger Gomme, 15ml
Wray & Nephew Overproof, 15ml
Havana Especial, 15ml
Velvet Falernum, 15ml
Mango Juice, 25ml
Pineapple Juice, 50ml
Lemon Juice, 15ml
Kraken, 10ml
Glassware:
Brandy Balloon
Method:
Flame and shake together the ingredients, and serve over cubed ice. Garnish with Canton Red Berry Hibiscus.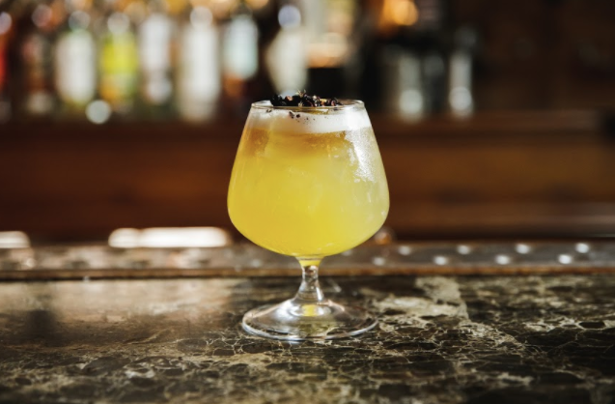 The Trading House is open Monday to Friday, 12PM – 12AM. Find them at 89-91 Gresham St, London EC2V 7NQ.
http://thetradinghouse.uk.com/

THREE KINGS OF COCONUT FROM COCOFINA! Online & @ Holland & Barrett stores!
It has multiple uses in cooking and baking and can be used as a natural moisturiser or hair conditioner.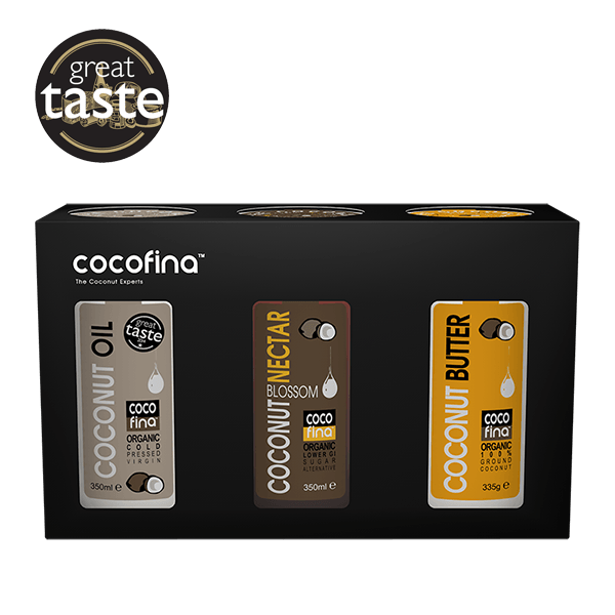 TWITTER | FACEBOOK | YOUTUBE | INSTAGRAM | PINTEREST | TUMBLR | INSTAGRAM | LINKEDIN
The quintessential tempting treat for all lovers of the remarkable palm tree is the perfect present for the hard-to-buy partner this valentines day. This gift pack with organic coconut oil, nectar and butter comes in 350ml jars neatly packaged in a smart label revealing box.
Cocofina Organic Coconut Oil (350ml) is cold pressed, virgin, unrefined and accredited by the Soil Association UK. It has a pleasantly light texture, sweet aroma and subtle, nutty taste due to its unique processing. It has multiple uses in cooking and baking and can be used as a natural moisturiser or hair conditioner.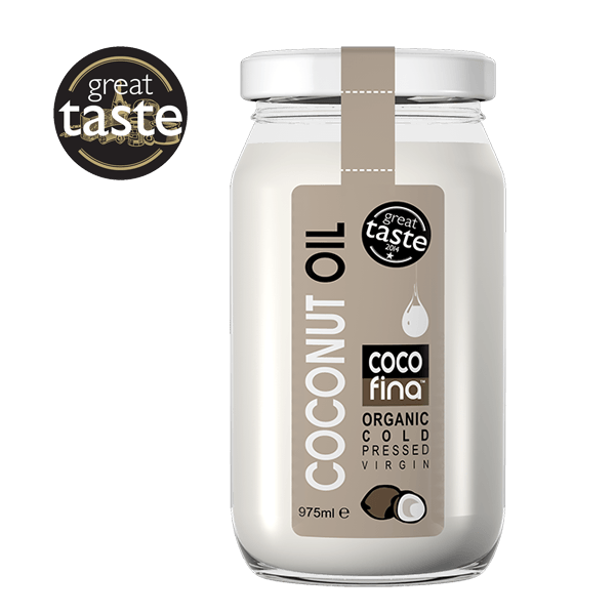 Cocofina Organic Coconut Nectar (350ml) is produced by painstakingly concentrating the sap of the coconut blossom. The nectar is a more naturally produced alternative to regular, refined sugar and is perfect in tea, coffee or as an ingredient for cooking and baking with. It has a floral aroma, sweet taste and a rich texture.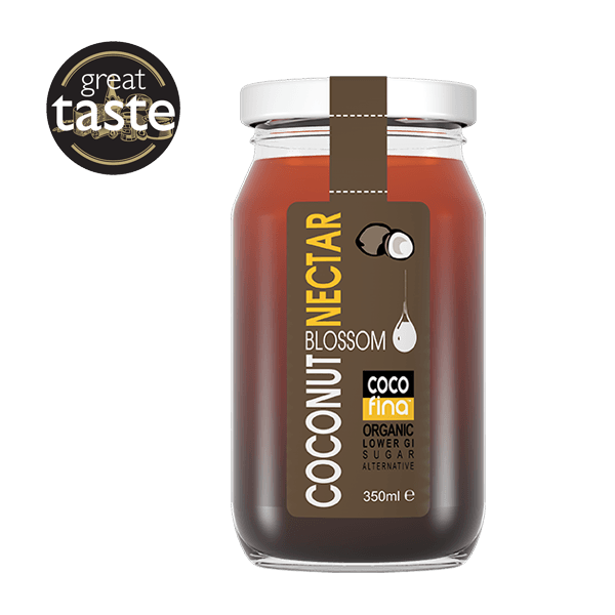 Cocofina Organic Coconut Butter (335g) is produced by grinding the white coconut meat and contains nothing other than 100% organic coconut. Perfect for spreading and baking, it has a high lauric acid content, smooth texture, nutty aroma, and creamy taste and has naturally antiviral and antibacterial properties.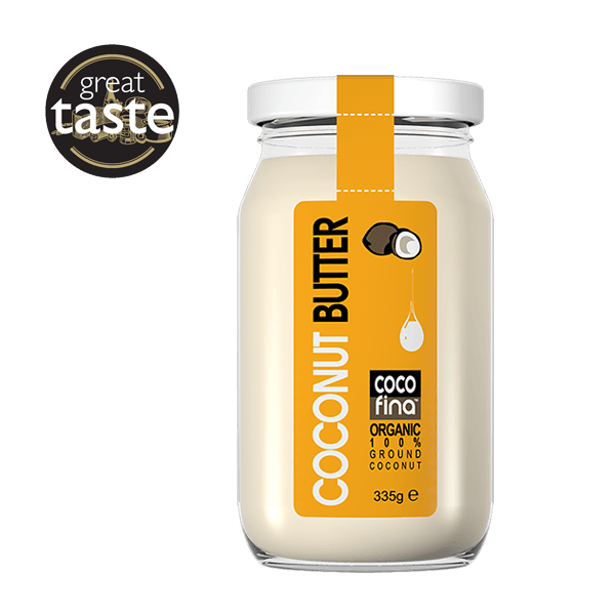 Additionally, the nectar has a low GI and is a great honey alternative for Vegans, while the butter is high in fibre, dairy and gluten free. It can be dissolved in hot water and then filtered through muslin cloth to make coconut milk, added as a thickener to your favourite curry, to rice to make coconut rice or drizzled warm over food. The organic coconut oil is a perfect Vegan alternative to butter and can also be used for oil pulling, as a makeup remover, lip balm, massage or baby oil, after tanning or to soothe eczema.
Price: £19.99
Cocofina gift packs are available in store from Holland and Barrett and online at www.cocofina.com
Here are some extracts of what judges said about their products:
"The taste is fantastic" – Organic Coconut oil
"A deep golden colour with an obvious and appealing richness and depth of flavour" – Organic coconut nectar
The gift pack is sold in all independent health food shops and in Holland and Barrett.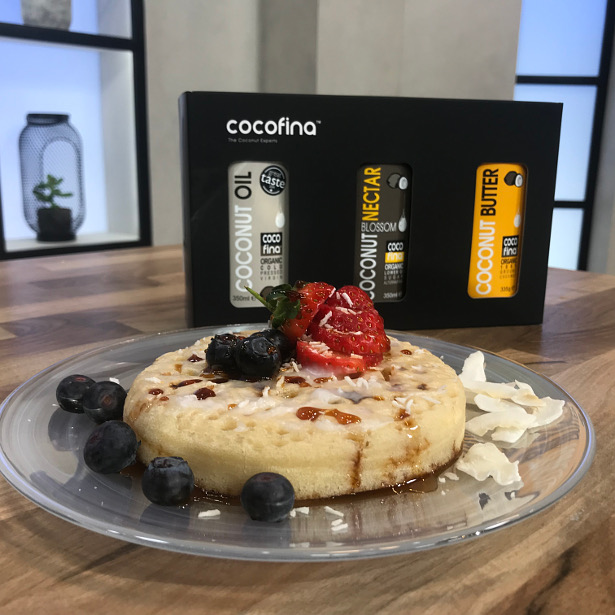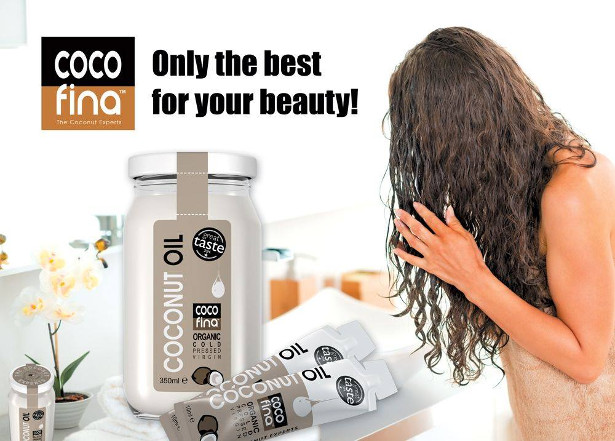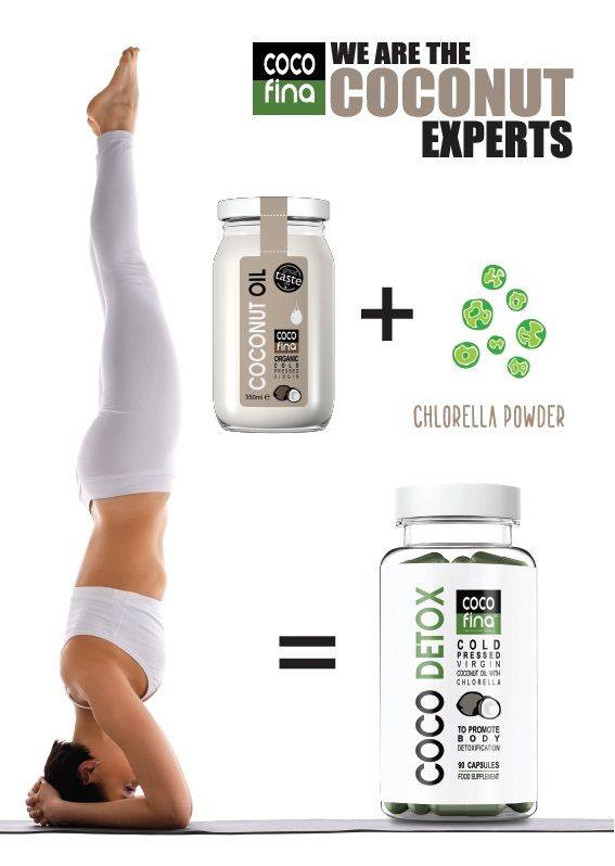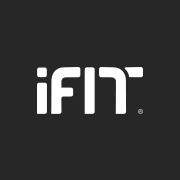 iFit | A selection of fitness tech, ideal for any female fitness fan this Valentines. @ www.argos.co.uk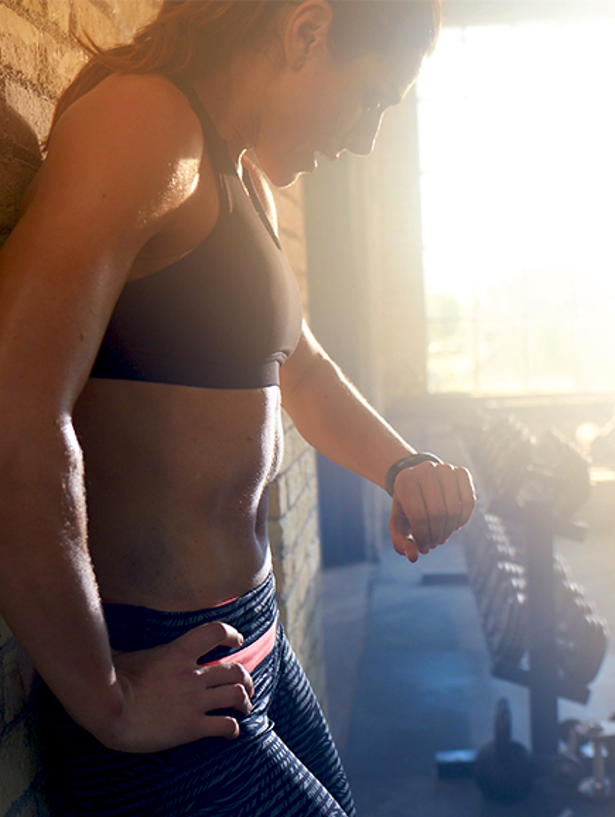 FACEBOOK | INSTAGRAM | TWITTER | PINTEREST | YOUTUBE | GOOGLE+
The iFit Axis HR is our latest activity tracker which allows you to keep a pulse on your health. Perfect for the women who follow their hearts, it enables you to track your heart rate – even during those high-intensity workouts. The Axis' sleek design boasts a user-friendly touch screen, as well as three optical sensors, which touch on specific pulse points on your wrist to give you all-day heart rate readings. It also comes complete with state-of-the-art MoveReady™ technology, giving you the freedom to change activities without missing a single stat!
All of iFit's smart products are powered by cutting edge fitness technology. The Axis comes with free access to the iFit Coach mobile app. iFit is the world's most connected fitness platform, bringing together every part of your healthy and active lifestyle into one ecosystem. With accurate data and feedback on the four pillars of fitness, the iFit Coach wakes you up with a game plan for the day. This is customised for each individual iFit member, and includes: cardio and strength workouts, activity and movement goals, calorie intake goals, meal plans, recipes and shopping lists, and the optimal bedtime.
Keep a pulse on your health with the latest iFit wearable
The iFit Axis HR is a wearable that delivers; it tracks everything from your everyday activity to those high-energy workouts, and all in between. The Axis sleek design boasts a user-friendly touch screen, as well as advanced heart rate tracking and move ready technology.
Technology to get the heart-racing
The Axis HR comes complete with three optical heart rate sensors allowing you to monitor specific pulse points on your wrist and view heart rate stats at any time of day. It even tracks resting heart rate, your heart rate during workouts and monitors calories burned. The OLED touch screen means you can view activity stats and log calories quickly.
Sleep monitor
Moreover the tracker's MoveReady™ technology means you can track sleep patterns including light, deep and REM (rapid eye movement sleep), using the Axis. It can also detect when you alter your movement patterns, so you don't have to deal with the hassle of manually switching modes, and you won't miss any important stats.
iFit Coach
The iFit Axis smoothly syncs with the recently launched iFit Coach app which is downloadable for free for iFit users. iFit is the world's most connected fitness platform, and the new iFit Coach app brings together every part of customer's healthy and active lifestyle.
The app delivers a personalised service which means members can receive expert recommendations on the four pillars of health: exercise, activity, nutrition and sleep. It provides a daily fitness plan, which adapts continually based on the ongoing data flow from the ecosystem of iFit-connected devices including the Axis and other iFit wearables, as well as fitness equipment, sleep devices and trainers.
What to do next
With the Axis you're not just getting a wearable – you're also part of a platform that gives your stats meaning. If you've had too much for lunch, iFit Coach will suggest ways to burn extra calories. If you've completed a tough workout, we'll give you recovery tips. No matter what you do, iFit knows what to do next.
The iFit Axis HR textured two tone band comes in; black, grey or plum.
Other key features include:
5-day, rechargeable battery
Magnetic charging dock with cable
Water resistant
Touch-screen display
Call and text notifications on your wrist
Available now: The iFit Axis retails from £103.99 RRP at Argos.co.uk
Follow us on Twitter @iFitLiveUK and like us on Facebook at iFit UK.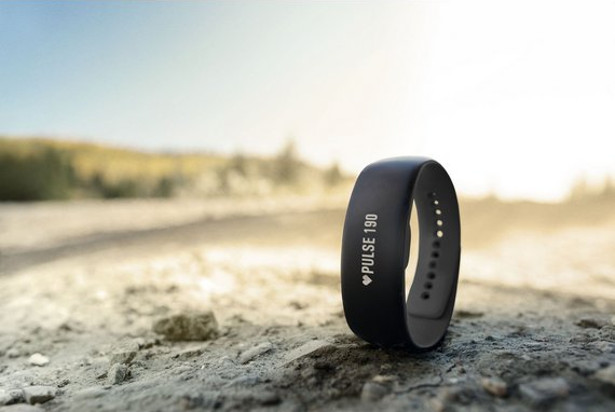 |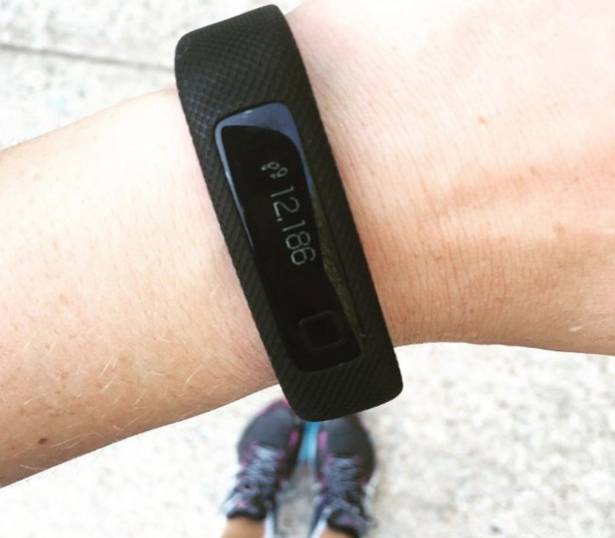 |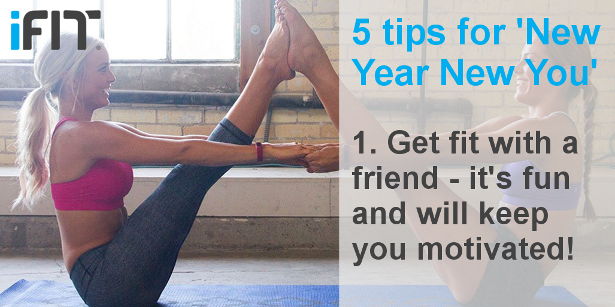 |
|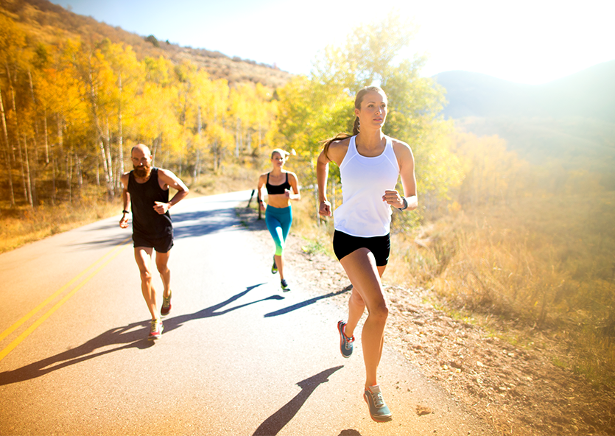 |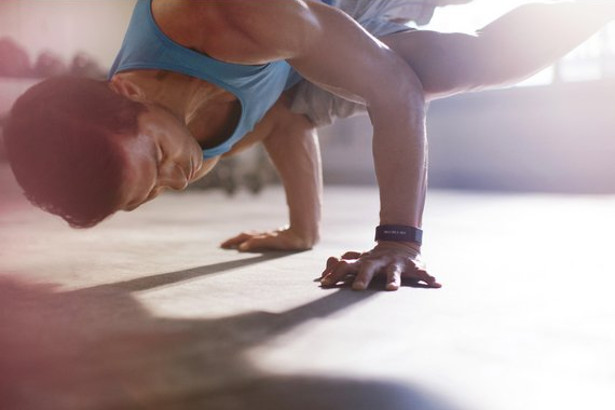 |