Revitalise and enrich and make new their skin as new …. "Our sense of touch is controlled by a huge network of nerve endings in the skin ….. www.jeunvie.co.uk and www.essentielvie.com ( & the secret…. is organic!)
"Our sense of touch is controlled by a huge network of nerve endings in the skin as well as touch receptors in the skin. Skin is our largest living organ and its responsible for all the sensations we feel – cold, hot, smooth, rough, pressure, tickle, itch, pain, vibrations, and more.
Therefore, it is vital to ensure its health and functions are optimised by using the best in skin nutrition. Particularly important around valentines day when our sensual senses are heightened.
You can double up the sensual pleasure of touch and feeding your skin by using Jeunvie Natural Skincare brands including the Essentiel Vie skin candles by Jeunvie. These lush heavenly scented candles are purely natural botanical oiks which on heating release essential oils aimed at relaxing and heightening your sensual sense. And nourishing your skin at the same time with the best natural organic plant ingredients. "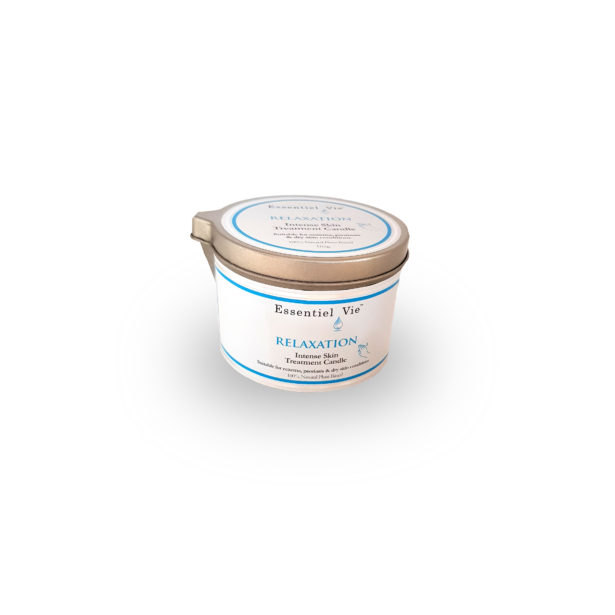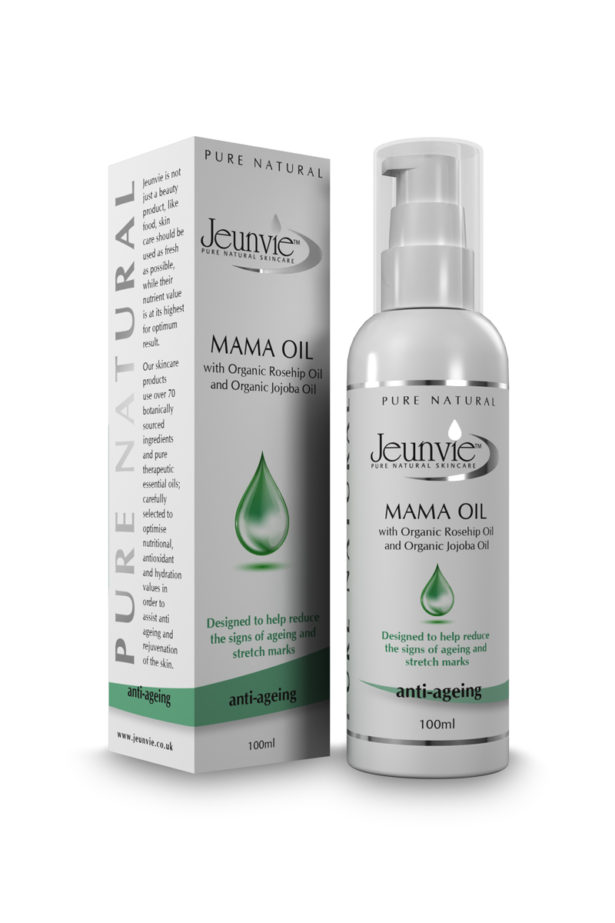 Osmḗ Candles… Smell the memories – scent is one of our strongest ways of evoking our past, bring us back to times, places and people we love. osmecandles.co.uk
You get to choose candles the colours and scents they replace with you want plus their candles are made using ethically sourced materials in glassware that can be recycled as a drinks tumbler when you've completed your enjoyment of the wonderfully rich aroma.
Valentine's scents, one of the blends – Frisky is proving popular, it's a scent to get you in the mood for some frolicking, this blend gets your blood circulating, making you feel up for almost anything. Great in the living room, better in the bedroom!
Available in 270ml (burn time around 40 hours), 190ml (burn time around 25 hours) and 3 x 90ml sizes (burn time around 4 hours). All you have to do is select the colour and size you'd like and add it to your basket (90ml candles are currently only available in Natural).
Here is a link to their website – https://www.osmecandles.co.uk/ and to purchase your Valentines gift just click on 'retail shop' and search for Frisky
If romance blossoms, they can also cater for your wedding by offering bespoke weddings candles and favours as a lovely memento for family and friends of your special day – https://www.osmecandles.co.uk/bespoke-service/wedding-service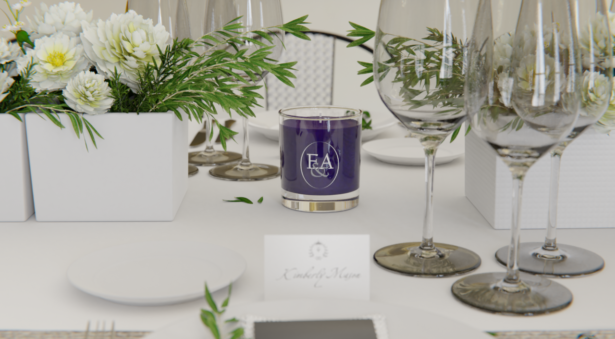 If you are planning to propose on Valentines' and plan to get married Osmḗ can also produce bespoke weddings candles and favours for couples – https://www.osmecandles.co.uk/bespoke-service/wedding-service
To mark other special days like christening and anniversaries, Osmḗ offers a bespoke service that allows you to put your mark on candles they produce for you in the sizes, scents and colours available from their range. Their premium scented candles offer a signature touch that is so memorable.
"Smell the memories – scent is one of our strongest ways of evoking our past, bring us back to times, places and people we love.
Led by Paula and Mark Grady, Osmḗ Candles is a company dedicated to making a premium quality product for retail, corporate and private clients who want to create something special for their offering or event.
‍Our sustainability commitment
As a company, we constantly look for ways to reduce our carbon and environmental footprint, and we're continually exploring ways of moving forwards by being greener and more socially responsible.
Hand-poured, hand scented
All of our candles are hand made to order, using sustainable, ethically sourced materials and only 100% pure essential oils"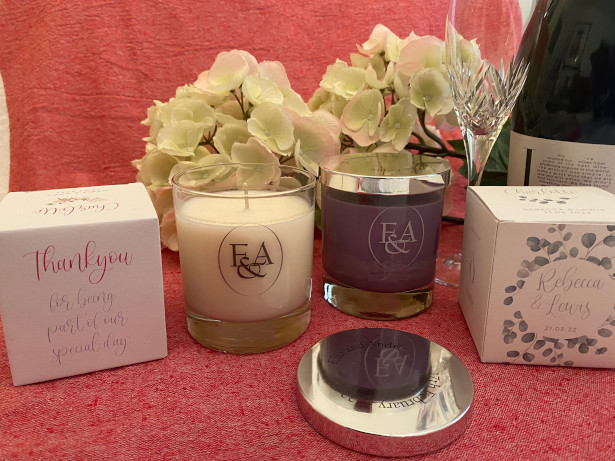 New Certified USDA Organic: The Perfect Margarita Boxtail™! Drake's Organic Spirits (Minneapolis, MN) is the first and only spirit line that meets all five official certifications including Vegan, Gluten-Free, Verified Non-GMO, Kosher, and Certified USDA Organic. They offer spirits (Vodka, White Rum, Spiced Rum); mixers (Bloody Mary, Mojito); SpikedIce® Pops (three flavors); and Boxtails™ RTDs (5 flavors), the latter two being categories innovated by the company in 2018 and 2020 respectively. These well-priced, high-quality items – made without artificial flavors, colors, or sweeteners – are distributed in 44 states and 5 countries; they can be found from TGI Fridays to The Ritz-Carlton, CostCo to Whole Foods, and Caesar's Palace pool-side to Fashion Week in New York City. The products often win Double Gold Medals from prestigious competitions including WSWA and the Global Spirit Awards; charitable partners include The Galápagos Island Relief Fund and Long Lake Animal Rescue.
● Spirits: SRP $19.99/750mL (all 40% ABV)
● Boxtails: SRP $14.99/1.75L (all 12% ABV)
o Minted Mojito, Black Cherry Limeade, Perfect Margarita, Mango Punch & Watermelon Tini
● SpikedIce Pops: 100 cal.; 12% ABV; SRP $12.99 for box of 9
● Mixers: SRP $7.99/L; also available in co-packs with the spirits (Bloody Mary Mix plus Vodka; Mojito Mix plus Rum)
● IG: @drakesorganic; FB: @drakesorganic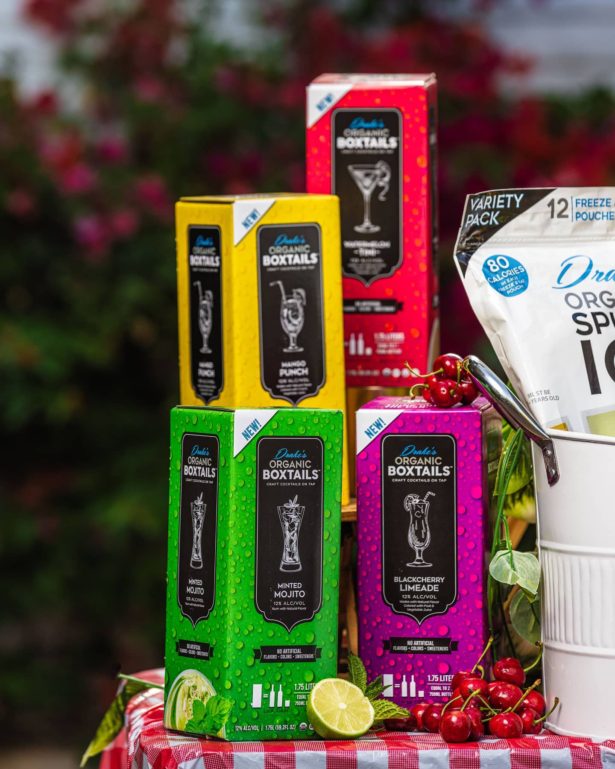 If you've opted for a cosy night in this Valentine's Day, the Easy Peasy Baking Campaign have three simple, scrumptious recipes that are designed to make any novice look like a pro in the kitchen, so there's no doubt your Valentine will be coming back for more.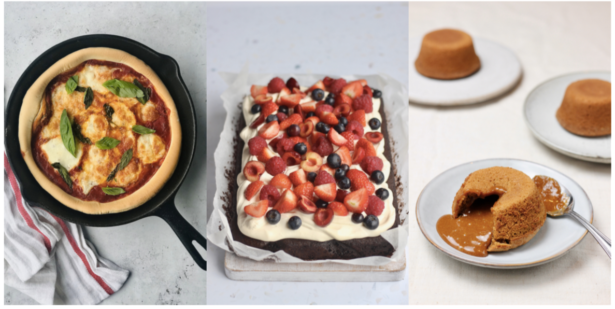 Frying Pan Pizza: Impress your partner with a pizza with all of their favourite toppings, or get the girls over for a make your own Galentine's pizza party. Made with just seven simple steps and five pieces of common kitchen equipment, this pizza, is ready in 30 minutes (including proving time) and a sure-fire way to impress.
Chocolate Berry Traybake: Say I love you berry much with this rich chocolate sponge, topped with lashings of whipped cream and you and your partner's favourite berries.
Biscoff Fondant: If your lover is a lover of Biscoff, this dessert is a must. It's a light and fluffy sponge encasing a soft and oozing Biscoff centre. Made with only five ingredients and in six simple steps, this Easy Peasy dessert is a showstopper.
ethically sourced, positive consumption, 360-degree sustainable accessories brand NOIRANCA.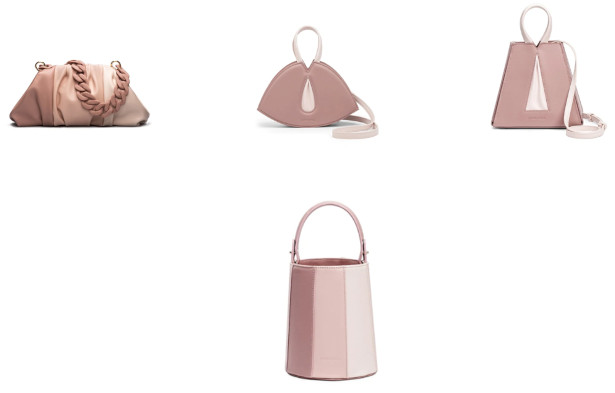 Valentine's Day is approaching quickly, and Hilton has a great range of hotels with romantic experiences for couples to spoil, and be spoiled. Couples can take advantage of Hilton Honors if they're a member – it's free to sign up and members can receive benefits during their stay!
Ideal for those who are looking to escape overseas since the relaxation of Plan B and travel restrictions, or for those who want a celebrate with a 'stay-cation' in the UK.
No matter what a couple is looking for; Hilton has a range of hotels perfect for foodies, adventure-seekers, culture lovers and travel buffs. Please see a full overview of the hotels below, high-res imagery is available on request. Please do let me know if you need anything else for this.
Perfect For Foodies – Hilton Conrad St James, London, rooms start at £228
Could this be one of London's most romantic restaurants?
With its elegant rose-hued interiors and glamourous Art Deco inspired design, The Pem provides the perfect setting for an intimate and personal dining experience this Valentine's Day. The chic dining room complements a gorgeous speciality menu designed by Chef Sally Abé and Head Chef Laetizia Keating and puts The Pem firmly on the map as a dream Valentine's Day date destination.
The full Valentine's Day menu is priced at £125.00pp and includes mouth-watering dishes such as 'Crab Royale, Violino pumpkin, fines herbes', 'Cornish Brill, Wiltshire truffle, cauliflower', 'Roast Sirloin of Cumbrian Beef, herbed mousseline, braised shallots, smoked bone marrow' and to finish, 'Yorkshire Forced Rhubarb, white chocolate, rose wine cloud'.
The Valentine's Day set menu is available on 14th February or guests can also choose to experience the menu on 11th and 12th February when it will also available alongside the A La Carte menu.
For Culture Lovers – The Waldorf Hilton, London, rooms start at £239
The Waldorf Hilton is located in the heart of London's West End on the iconic Strand, and is the perfect theatre date and hotel stay experience. Don't miss out on the indulgent afternoon tea or the mouth-watering dishes at the Homage Restaurant, where diners can enjoy classic English fare with a modern European twist!
For Beautiful Views – Hilton Manchester Deansgate, rooms start from £120
Overlooking the metropolis, Hilton Manchester Deansgate has amazing views, couples can wake up to floor-to-ceiling views and spend the evening sipping cocktails at Cloud 23- the highest bar in the city. The hotel's health club features a fitness centre, indoor pool, sauna and steam, perfect for a day of relaxation.
For Nature Lovers – Hilton Garden Inn Snowdonia, rooms start from £82
For couples craving an escape to nature, Hilton Garden Inn Snowdonia has scenic woodland views and is right next to Adventure Parc Snowdonia, where you can unwind after a day of adventure at the Bar & Kitchen. The property is less than 10 miles from Betws-y-Coed in Snowdonia National Park, where couples can visit Wales's highest mountain, Mount Snowdon, offering views across the sea to Ireland.
The Ultimate Culinary Delight, The Biltmore Mayfair, LXR Hotels & Resorts, room rates from £319
Surrounded by gardens and greenery, The Biltmore overlooks London's iconic skyline and couples can enjoy a collection of casual or formal culinary options, uniquely curated by world-renowned, Michelin-starred chef Jason Atherton, offering tantalising twists on British cuisine. The hotel is home to one of Mayfair's largest gyms, where guests can take advantage of the latest fitness technology with a private workout studio.
For Stunning Castle Views, Waldorf Astoria Edinburgh – The Caledonian, rooms start from £177
Waldorf Astoria Edinburgh – The Caledonian, beautifully combines modern luxury and Victorian style in a former rail station. Marvel at the views of Edinburgh Castle, only steps from the Princes Street Gardens. Unwind at the UK's only Guerlain Spa, and take a dip in the indoor pool with a sauna and steam room.
For a Spa Getaway – Doubletree by Hilton Hotel & Spa Liverpool, rooms start from £79
The 19th-century Grade II-listed building features original Corinthian columns and Italian mosaic floors. Couples can start their stay with the hotel's signature warm chocolate chip cookie and take advantage of the spa's wide range of services. From ELEMIS therapies and powerful mini treatments, as well as the aroma steam room, sauna, whirlpool, and hydrotherapy pool.
For a Stylish Boutique Experience – The Samuel Ryder Hotel St. Albans, Tapestry Collection by Hilton, rooms start from £95
Discover the unexpected at this one-of-a-kind boutique hotel, located in the prior home of golf legend Samuel Ryder, the property is steeped in history, and only opened in January. The hotel is just opposite St Albans Cathedral, and a 10-minute walk from St Albans shops, markets, and cobbled streets. Don't forget to visit the vibrant verdant cocktail bar and the relaxing spa!
For Globetrotters – The Emerald House Lisbon, Curio Collection by Hilton, room rates from £62
Situated on the charming Rua das Janelas Verdes, the property boasts spectacular view of the River Tragus and baroque architecture. After a day of exploring the city, guests can feast on traditional fare at the hotel's restaurant, A Mesa, or unwind with a glass of Vinho Verde at the Five O'Clock Bar. A 24-hour, state-of-the art gym is also available for those itching to stay active! With travel rules relaxing, make sure you have your negative Covid test result or recovery certificate ready.
Beware Of Bad Breath This Valentines Day
Bad breath is estimated to affect 1 in 4 people globally and is a deal-breaking oral health issue to stop seeing someone. According to research, 68% of respondents stopped dating someone because of the partner's bad teeth or foul breath.
Dentist and The Humble Co. (www.thehumble.co) Founder, Noel Abdayem comments on the most common causes of bad breath and how we can help keep bad breath at bay this Valentine's Day & beyond…
What food/drinks can cause bad breath?
"There are some foods and drinks that are more prone to cause bad breath. Foods that you should try to refrain from if you don't want to have bad breath are garlic, onions, spicy food, tuna, and fish. A good way to alleviate the effect that these foods have on your breath is to brush your teeth after eating them. Drinks to avoid are coffee and alcoholic beverages. They cause a decline in saliva production, which in turn means an increase in odour-causing bacteria. One way to alleviate bad breath is to wash down these drinks with a glass of water that will help wash the bacteria away."
What health issues can cause breath?
"Bad breath is usually caused by bad oral hygiene. By not maintaining good oral health, food particles can remain in your mouth and plaque can form on your teeth. A persistent bad breath or bad taste in the mouth can be a sign of gum disease which is caused by a buildup of plaque on teeth which can over time, harden into tartar. Bad breath can also be caused by tonsillitis or acid reflux or different systemic illnesses e.g. diabetes, liver disease, kidney disease, and others."
What actions can you take to avoid/cure bad breath?
"The best way to avoid bad breath is by maintaining proper dental hygiene; brushing your teeth twice a day, cleaning your tongue once a day with a tongue scraper, using interdental brushes or dental floss to clean between your teeth once a day. In addition to this, you can chew sugar-free gum after a meal, use mouthwash and most importantly, avoid tobacco products."
3 Of The Best Products From Boots To Help Curb Bad Breath
The Humble Co. Interdental Brushes are made from 100% biodegradable, sustainable bamboo. They provide an easy and practical alternative to flossing. Invest in Humble to banish bad breath, while also caring for the planet. Available for £4.00 from Boots.
For a kit that you can utilise on the go, the Dentemp Oral Care Kit is the answer. The dishwasher friendly kit includes a tongue scraper that is clinically proven to improve your health as well as everything you need to stop that nasty plaque building up. Available for £8 from Boots.
Having a romantic dinner for two that consists of garlic, onions and spicy foods? Don't fear, to help alleviate the effect that these foods have on your breath brush your teeth after eating them with the Glo32 Teeth Whitening Toothpaste. Glo32 is formulated with Coconut Oil for a healthy way to achieve a whiter, brighter smile. The toothpaste whitens teeth by gently reducing surface stains and discolouration, whilst freshening the breath to leave you Glo-ing in no time! Available for £10.00 from Boots.
Complaints are on the increase – and customers want better service!
www.thecomplainingcow.co.uk
The Institute of Customer Service has released its annual UK Customer Satisfaction Index today, 25 January 2022.
The report1 reveals that consumers have experienced some significant improvements in complaint handling.
However…! 16.4% of consumers say that they have experienced a problem with a company in the last year. Helen Dewdney, The Complaining Cow, a Consumer Champion, believes that this may indicate that people are getting better at complaining and doing it more often. It is not necessarily that customer service is getting any better!
She says:
"It is difficult to tell if there really is an improvement or whether the complexities of the COVID-19 context changes things. At the beginning of the pandemic we were seeing more tolerance of poor customer service and consumers making allowances. As time has gone by consumers' no longer tolerate the "COVID excuse".
As if to emphasise this fact, the number of customers who made a complaint to a company increased to 13.1% from 11.7% in the previous year.
The research also showed that 34% of customers will pay for better service. This is an increase of 4.5 percent compared to a year ago and 8.1 points more than in the January 2020 UKCSI. Customers who prefer excellent service, even if it costs more, have higher levels of satisfaction with organisations than other customers.
Dewdney says that she feels like she's banging her head against a brick wall when she tries to advise businesses on investing in customer service!
"It doesn't always have to cost more, because in the long run the investment will mean more satisfied customers who do the heavy lifting of the marketing for them. More satisfied customers and less time spent on dealing with issues means increased sales!"
The research further showed that "significant numbers of customers deliberately choose an organisation for a range of ethical reasons, especially a focus on customer service, local relevance and or commitment to environmental sustainability."
Consumers are demanding more from companies which need to step up their game to survive. They want better customer service and for companies to do more to commit to environmentally friendly practices.
The report sends out a loud and clear signal to companies. Consumers want better service and they are prepared to pay for it. Consumers are frequently time poor and companies need to realise that consumers value their time and would rather pay for better service than pay less and be inconvenienced.
ClickASnap Shares Users Most Profitable Photos
Photo-sharing platform ClickASnap has published its most profitable photos. ClickASnap is the only photo-sharing site in the world that pays its users. It became a multi-million-pound business during 2021 with people seeking out extra ways to earn money, sharing their photos and receiving money back per view. From March 2022, ClickASnap will be investing in and upgrading its platform even further so that users will be able to earn up to 30% more on their images.
Tom says "ClickASnap is the only site online today that offers monetisation of any level of photography and users can sell their images as thousands of products. There is automated social media sharing, unrivalled image protection, a vast userbase and an activity feed to see what your favourite photographers are up to and so they can see you".
How It Works
1. Upload Your Photos: Once you've signed up, simply use the easy upload system to add your images to the ClickASnap photo sharing platform and start earning money today
2. Users View Your Photos: Your photos are displayed to others that visit ClickASnap. Every time someone views your photo, you make money
3. Get Paid for Your Photos: Once your payment reaches $15, you can request to withdraw the money. Payments are made through PayPal for your security.
From 2022, ClickASnap is investing in upgrading its website even further so that users will be able to earn up to 30% more on their images. ClickASnap's most profitable pictures of 2021 include an Estonian sun rise, a Bollywood actress, a human eye and a fox. See earning per picture below and the images attached in one picture:
In the morning when the sun rose – Estonia
Photographer: Marje Metsaots
Views: 201.6K
ClickASnap earning: £534.18 / $705.94
"I am a hobby photographer and I just love getting up early to take beautiful shots like this in nature".
Nikita – Norway
Photograph: Gjesdal
Views: 176.7K
ClickASnap earnings: £468.21 / $618.75
"Nikita Gokhale, an Indian actress, model and beauty pageant titleholder came to visit me in the late summer. There aren't that many Bollywood actresses that that are comfortable posing nude but this did happen."
Eye during a party – Italy
Photographer: Paul's Photo
Views: 92.9K
ClickASnap earning: £246.04 / $325.15
"One of my first macro shots. I didn't have the proper gear, like a tripod and a macro lens, but I really wanted to try this kind of shot so I tried to stay as close to the eye as possible. It was very difficult to keep the eye in focus and as you can see I pretty much failed…but I'm still happy about the final result."
Cute Fox – Finland
Photographer: Sigrid
Views: 80K
ClickASnap earning: £212 / $280
"This fox puppy was a brave soul showing himself or herself pretty often. There were three more fox puppies. This specific shot was photo edited with Lightroom. The fox's eyes were just in the right direction."
Hope – UK
Views: 9K
Photographer: Wellesley
ClickASnap earning: £23.84 / $31.50
"In this season of goodwill, I would like to take this opportunity to make people aware of all the poverty and homelessness that will still be in homes and on the streets and remember that Hope – a feeling of expectation and desire for a particular thing to happen – will always be there for some of us. I am based in the beautiful Wiltshire countryside, close to historic towns of Devises, Calne, Trowbridge and Salisbury and love taking photos of anything that inspires me – portraits, landscapes, creative images, festivals. I use a Canon 7D ,5D MKII and a lot of passion."
Bike – Germany
Photographer: Goodchris
Views: 13.3K
ClickASnap earning: £35.22 / $46.55
"The composition and contrast of this bike in Koln produces wonderful colours."
Trees do a good job – Turkey
Photographer: Photo-pop
Views: 12.6K
ClickASnap earnings: £33.37 / $44.10
"A breath-taking view of a person sitting on the grass having a picnic with a beautiful mountain landscape in background during a sunny day. Some monocultures develop naturally, such as black spruce in wetland areas or concentrated cedar growths in certain landscapes, and these regenerating populations should not necessarily be considered in need of human intervention. Nature can do a really great job growing trees all by herself."
Eye Bridge – UK
Photographer: CapturedwithLily
Views: 2.8K
ClickASnap earnings: £7.41 / $9.80
"A lovely local UK spot. I woke early to get this sunrise shot of the bridge that crosses over the River Stour. It was a lovely peaceful, frosty morning with only a few people passing with their dogs. I am a self-taught photographer whose passion and enthusiasm is embedded in nature, landscapes and travel. I want my photography to reflect the wonder of the world from all different aspects."
Along with being a photo-sharing platform, it is also a marketplace where you can put your photos up for sale. ClickASnap does not charge any royalties on your photos so you get to keep 100% of the proceeds of the sale. The best part about ClickASnap is that you don't actually have to sell your photos to make some money on the platform. ClickASnap pays you for every qualifying view you get on your photos. The visitor simply has to spend at least five seconds looking at your photo for their view to become a qualified view that ClickASnap will pay you for. This offers a unique opportunity for amateur photographers who want to share their work with the world just to see how the world reacts.
In 2020, 30,000 users signed up to share photos. Today, the site has more than eight million images and an average of 150,000 users a day with 400,000 images viewed per day and growing rapidly. It had 30,000 sign ups in Sept 2020 and 2,215,960 in Sept 2021. The turnover last year was £36k; this year it is £1.6m. ClickASnap has paid out more than £250k in royalties to date.
www.clickasnap.com This is how ClickASnap works.
Valentine's Day: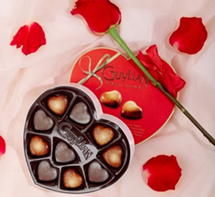 Guylian Hearts – You can't go wrong with chocolates in a romantic heart-shaped box. Guylian's Belgian chocolate marbled hearts are filled with delicious roasted hazelnut praliné. The 42g box (RSP £1), which contains four praliné filled hearts or 105g heart shaped box (RSP £4) make the ideal love tokens this Valentine's Day.
Celebrate the season of love with The Crazy Store
We've been hit by the season's sentiments and we're celebrating love in all its forms – between friends, family, partners, and beyond. We have gifts and goodies to help you show all the special people in your life just how much you care this Valentine's Day, so be sure to check out what Cupid's got in store.
For the classic romantics we have a variety of plush teddies, cards, mugs and roses to help say 'I love you' in the most heartfelt way possible. Whether your sweetheart has a sweet-tooth or not, bring a smile to their face with a showering of chocolates, mallow pops, heart lollies, candies, and gummies.
Any celebration is cause for a party, so suit up and boot up for a Valentine's Day do! Get your home romance ready by visiting your nearest Crazy Store and let Cupid know you're celebrating the day by decorating with bouquets, hanging hearts and banners.
You don't have to be blinded by love to show you care – say 'thank you' to all the wonderful individuals who've enriched your life with a little something special! With gifts aplenty (and all Cupid-certified!) go crazy for love in over 400 stores this Valentine's Day.
*Offers valid from 27 January – 14 February 2022. While stocks last. All promotional prices include any discount.
About The Crazy Store
The Crazy Store has been around for over 20 years and sets out to surprise and delight its customers with its huge range of toys, kitchenware, novelty, confectionery, hardware, and so much more. With over 400 stores across South Africa, Namibia and Botswana, and set on a path for continued steady growth, The Crazy Store is dedicated to creating a crazy, fun and always enjoyable experience for everyone.
For more information, visit www.crazystore.co.za, follow @TheCrazyStoreSA on Instagram, Facebook and @TheCrazyStore on Twitter.
*The Crazy Store encourages safe Covid-19 protocol and urges all customers to wear their masks, sanitise their hands and follow WHO best practice measures.
Heart Décor, 2-Piece, R39.99, SKU (006-000401)
Mug & Bear Set; Assorted, R49.99 each, SKU (018-000136)
Letter Mugs, 400ml; Available from A-Z, R29.99 each, SKU (018-000300)
Mugs, 350ml, R24.99 each, SKU (018-000054)
Gift Box, 22 x 22 x 22cm, R59.99, SKU (077-000295)
Gift Bags, 30 x 42cm, R39.99, SKU (072-000270)
Cards & Envelopes, 7 x 7cm; R5.99 each, SKU (080-000133-A)
Single Rose with Bear, 56cm, R19.99, SKU (304-001204)
Keychain set, 8cm, 2-piece, R24.99, SKU (089-002180)
Plush Bear, 19cm, R69.99, SKU (368-000221)
Chocolate Heart Lollies, 25g; Assorted, R17.99 each, SKU (903-000194)
Gummy Hearts, 60g, R13.99, SKU (903-008001)
Copper Chimney is offering an unforgettable dining experience for loved ones this Valentine's Day, for just £79 per couple.
To make the day even more special, Copper Chimney is offering a candle-light set up for those opting for the Valentine's Day special menu.
Guests will choose from an appetiser, a selection of tandoor grills, an array of meat and veggie curries, a choice of sides, bread and rice and a dessert to top off their meal. What's more, each guest will receive a glass of bubbly or cocktail of their choice to accompany their meal.
For more information, visit the Copper Chimney website and social media channels:
Website: www.copperchimney.uk
Social Media: copperchimney_uk
Just in time for Valentine's Day, save 50% on Nokia Power Earbuds Lite!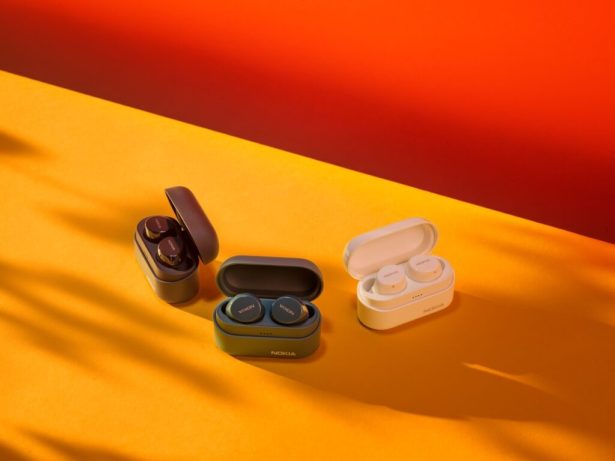 £59.99 £30.00 available to buy from Nokia.com/phones
• Up to 35 hours playback time with the portable charging case
• IPX7 waterproofing (up to 30 minutes in 1m water)
• Easy touch controls so you can play, pause and skip on the go
10 of the Best Invigorating Fitness Holidays for 2022
It's time to start setting healthy goals for 2022, with this in mind Health and Fitness Travel, the wellness holiday specialists has collated the best fitness holidays to leave you feeling invigorated and energised this year. Exercise need not be a chore with activities like hiking, biking, surfing and triathlons on offer, whether it's alone, with a partner, or with the whole family, you can lay the foundations for a healthy 2022 with these invigorating fitness holidays around the world. From hiking magnificent volcanoes in the Galapagos Islands and training for triathlons in Thailand, to personal training in the Mediterranean and family fitness activities.
Cultivating a healthy lifestyle is still extremely important and beneficial as we emerge from the pandemic and return to normal. Many people will have developed exercise routines at home during lockdowns that have become impractical to execute as we return to offices and workplaces. An energising fitness holiday gives you the mental and physical benefits of exercising whilst also immersing you in the positive effects of travel on the mind, body and soul, and after a chaotic two years these fitness retreats will ensure you get the refresh and reboot you need.
Start planning your healthy lifestyle, whether it's to take up a new sport, to start a weight-loss journey or just to get away from home, here are the best invigorating fitness holidays for 2022:
Ride the Waves in Sri Lanka: The BNKR Surf & Turf
Kickstart your healthy lifestyle journey with a kitesurfing and fitness programme on the sunny beaches of The BNKR. Whether you're a beginner or an expert, with personal training and private kiting sessions you'll get the specified support you need to progress in your abilities, alongside workshops and guidance to help your overall mental and physical wellbeing. The beautiful jungle setting, healthy meals and exhilarating activities will give you the tools to reset your mindset and achieve your fitness goals in 2022.
Health and Fitness Travel (0203 397 8891 healthandfitnesstravel.com) offers 7 nights at The BNKR from £1,830pp. Price includes full board, a wellness programme and return private transfers.
Get Outside and Get Active in Galapagos: Active Tour Galapagos
Explore your adventurous side on an action-packed escape to the infamous islands of Galapagos. The tour offers a variety of exciting excursions, from kayaking and snorkeling in the exquisite turquoise waters, to biking and hiking up breathtaking volcanoes, and with even more energizing activities available you'll feel ready to take on anything in 2022. Why not step out of your comfort zone, take the plunge into the archipelago and let your inner explorer take over as you venture further into the new year.
Health and Fitness Travel (0203 397 8891 healthandfitnesstravel.com) offers a 10-day tour from £2,525pp. Price includes breakfast, 5 x lunches and 2 x dinners, an active tour and arrival transfer.
Push Yourself to the Limit in Fuerteventura: The Fit Retreat
Embark on a strengthening exercise escape surrounded by the mountains and beaches of rural Fuerteventura. Start your day with morning workouts, paddle boarding and hiking trips, and unwind in the evening with full body relaxation massages and a dip in the pool to give your mind and body a refresh for the new year. Through balanced diets, revitalising exercise, and recuperation you can achieve your personal fitness goals and create a positive and effective change for the future.
Health and Fitness Travel (0203 397 8891 healthandfitnesstravel.com) offers 7 nights at The Fit Retreat from £1,230pp or £1,395 for single occupancy. Price includes 5 x breakfast, brunches and evening meals, a fitness programme and return private transfers.
Exercise your Mind and Body in Cyprus: Casale Panayiotis Fusion Fitness
Nestled in the ancient spa village of Kalopanayiotis, the natural sulphur-spring-waters, traditional Cypriot cooking and invigorating activities make this the ultimate sunshine fitness escape, from cardio and mountain biking, to meditations and massages, there's enough to keep your mind and body busy as you kickstart your new year the right way. The luxurious Myrianthousa Spa's hydrotherapy pool and tropical showers boast panoramic views, so you can soak up the incredible vistas of the mountains as you give your body a well-earned rejuvenation.
Health and Fitness Travel (0203 397 8891 healthandfitnesstravel.com) offers 7 nights at Casale Panayiotis from £1,065pp or £1,325 for single occupancy. Price includes breakfast, a wellness programme and return private transfers.
Get Triathlon Fit in Thailand: Thanyapura Triathlon
Reboot and recharge on this enhancing fitness retreat in the expansive forests of Southern Thailand. You can reach optimum performance with strenuous workouts and a team of expert instructors and trained therapists, there to provide you with the tools to reach your peak physical and mental health. Consultations will ensure your programme is tailored to your individual needs, and group training sessions and muscle relaxing therapies with make sure you start the year feeling healthy, motivated and stronger than ever.
Health and Fitness Travel (0203 397 8891 healthandfitnesstravel.com) offers 7 nights at Thanyapura Health & Sports Resort from £885pp or £1,290 for single occupancy. Price includes breakfast, a wellness programme and return private transfers.
Aim High in India: Ananda in the Himalayas Active
The impressive Himalayan mountains create a relaxing and refreshing setting to step away from stress and make your health and fitness a priority for the new year. Jump into the personal training, bootcamp and meditation sessions to give your body a much-needed reboot before letting go with a variety of rejuvenating massages and therapies. Treat yourself to the excitement of rafting or trekking and finish off the fun with an Ananda Rejuvenation poolside dinner the pool for the ultimate fitness break.
Health and Fitness Travel (0203 397 8891 healthandfitnesstravel.com) offers 7 nights at Ananda in the Himalayas from £3,225pp or £3,915 for single occupancy. Price includes full board, a wellness programme and return private transfers.
Get Fitter and Faster in Spain: Marbella Club Optimal Fitness & Energy
Soak up the Mediterranean sun as you push your body to the limits with personal training sessions, hiking and water sports on this fun-filled fitness retreat. A fitness evaluation on arrival will ensure your holiday is tailor-made to your personal needs, with expert therapists and trained instructors to help you achieve your fitness goals. With nutritional consultations throughout your stay you'll work to achieve your best mental and physical health with the support to continue your fitness journey into the new year.
Health and Fitness Travel (0203 397 8891 healthandfitnesstravel.com) offers 7 nights at Marbella Club from £3,925pp or £5,360 for single occupancy. Price includes full board, a wellness programme and return private transfers.
Detox, Lose Weight and Shape Up in Bali: Detox, Weight Loss & Reshaping at REVĪVŌ Wellness Resort
Combining the latest in medical science with ancient holistic healing practices, this detox and weight loss retreat promises effective results and life-long benefits. Detoxify your body from the inside out through wholesome food and keep active with hybrid fitness activities to encourage safe and healthy weight loss and toning. Unwind with a range of spa treatments, from a cleansing abdominal massage to an anti-ageing detox treatment. You're sure to leave this tropical paradise with a positive mindset for a healthy 2022.
Health and Fitness Travel (0203 397 8891 healthandfitnesstravel.com) offers 7 nights at REVĪVŌ Wellness Resort from £3,185pp or £4,020 for single occupancy. Price includes full board, a wellness programme and return private transfers.
Get Fit with your Kids in Mauritius: Shanti Maurice Family Holiday
Idyllic sand beaches and crystal-clear waters provide the perfect setting for a week of water sports, activities and workouts on this family-friendly escape to the sunshine. Group classes will allow you to get your fitness fix whilst enjoying some much-needed family time, and the extensive facilities ensures there's something for everyone, no matter the age or ability. With 35 acres of tropical gardens and a variety of culinary options available the whole family is sure to leave feeling happy and healthy for 2022.
Health and Fitness Travel (0203 397 8891 healthandfitnesstravel.com) offers 7 nights at Shanti Maurice from £1,955 for 2 adults + 1 baby or £3,880 for 2 adults + 2 children. Price includes half board, a wellness programme and return private transfers.
Experience the Ultimate Adrenaline Rush in Argentina & Chile: Active Tour Argentina & Chile
Mix fitness and pleasure on this incredible active tour through the beautiful mountains and glaciers of South America. Throw yourself into adventure with guided hikes, wine tours and camping excursions, combining the excitement of travelling with the benefits of exercise so you can boost your mental and physical wellbeing whilst exploring new places and meeting new people. Leave your worries behind you and bring in the new year with an exciting trip that combines your fitness and wellness needs into one unforgettable experience.
Health and Fitness Travel (0203 397 8891 healthandfitnesstravel.com) offers a 20-day tour from £5,045pp. Price includes breakfast, 6 x lunches, 3 x dinners, an active tour and arrival transfers.
Bullards Gin is the perfect gift for Valentine's Day
HERO Valentine's product & recipe:
• Strawberry and Black Pepper – a contemporary full bodied fresh and fruity gin, which when sipped, the flavour evolves into delicate sweet notes of light strawberry and lemon on the finish
• Bullards Valentine's Cocktail – Pomegranate & Basil Spritzer – *recipe below
Bullards Eco-Refill Pouches:
Making a big commitment towards sustainability and reducing its carbon footprint, Bullards are leading the way with its environmentally friendly offering thanks to the introduction of Eco-Refill Pouches. The pouches use less energy to produce, transport and deliver, and allow drinkers to top up their original Bullards bottle in support of minimising waste and environmental impact. The pouches can be returned to the distillery (no envelope or stamp required), recycled via TerracycleTM Zero Waste Box solutions, turned into plastic granules and transformed into new products.
About Bullards:
A market leader on the UK gin scene, Bullards was founded in 1837 by Richard Bullard. Spanning six generations, the brand went through a redesign in 2018. With immense pride and respect for its heritage, Bullards Spirits launch its beautiful packaging and modern branding with the 'Tipsy Anchor' taking centre stage. The unique bottle shape is a nod to the iconic landmark chimney that stood proud over Norwich for over 100 years. Over the years the company has picked up a slew of awards including the World's Best London Dry Gin and Distillery Of The Year in 2017 as well as six Global Gin Guide Awards.
Website: bullardsspirits.co.uk/
Social media: @bullardsgin
*Bullards Valentine's Cocktail
Pomegranate & Basil Spritzer
Ingredients
• 25ml Bullards London Dry Gin
• Double Dutch Pomegranate & Basil Mixer
• 50ml apple juice
• 1 tbsp of pomegranate syrup
• Pomegranate seeds and basil to garnish
Method
1. In an ice-filled glass, add the gin, apple juice and pomegranate syrup.
2. Top with Double Dutch Pomegranate & Basil Mixer and stir to combine.
3. Garnish with a sprinkle of pomegranate seeds and a pinch of fresh basil.
4. Enjoy!
DISNEY'S THE LION KING UK & IRELAND TOUR (BRISTOL HIPPODROME, 17 FEBRUARY – 19 MARCH; ALHAMBRA THEATRE, BRADFORD, 24 MARCH – 28 MAY 2022 )
The Lion King UK & Ireland tour will reopen in Dublin from 23 December for a limited 6 week run before moving on to Bristol, Bradford, Cardiff, Southampton and Manchester.
The Lion King has played in more than 100 cities in 20 countries on every continent except Antarctica.
The previous tour of The Lion King broke attendance records across the nation. Since the UK premiere in 1999, The Lion King has entertained more than 16 million theatregoers and is the sixth longest-running West End musical of all time.
The stunning artistry of the production is the work of a team of designers which drew on diverse cultural influences to recreate the rich colours and vast expanses of the African savanna in this daring and inspiring reinvention of one of the most successful animated feature films of all time.
DISNEY'S THE LION KING (LYCEUM THEATRE, LONDON, 2022)
London's landmark musical, Disney's The Lion King returned to the Lyceum Theatre in July 2021, its London home for more than two decades, where the production has been seen by over 16 million people.
Since the premiere of Julie Taymor's internationally-celebrated stage adaptation on Broadway in 1997, Disney's The Lion King has entertained more than 100 million theatregoers in 25 productions worldwide. When the show closed its doors on Sunday 15th March 2020 it was the West End's best-selling stage production and the sixth longest-running West End musical of all time.
GET UP, STAND UP! THE BOB MARLEY MUSICAL (LYRIC THEATRE, LONDON 2022)
'It's not all that glitters is gold, half the story has never been told'
Lively up yourself and celebrate the story of Jamaica's global superstar, as the electrifying new production, Get Up, Stand Up! The Bob Marley Musical at the Lyric Theatre, Shaftesbury Avenue.
From the hills of rural Jamaica, armed only with his overwhelming talent and righteous beliefs, Bob Marley applied himself with resolute determination to achieve international acclaim for his prophetic musical message – a gospel of love and unity.
With unlimited access to Marley's platinum-selling catalogue of music, the multi-award-winning team of Lee Hall (writer), Clint Dyer (director) and Arinzé Kene (playing Bob Marley) capture the rebellious spirit and story of this universal icon. A euphoric company of performers fuse with the finest reggae musicians to bring this triumphant tale of passion, political unrest and progress from Trenchtown to the West End.
Lose yourself to the rhythm of 'Exodus', 'No Woman No Cry', 'Waiting in Vain', 'Three Little Birds', 'I Shot the Sheriff', 'Could You Be Loved', 'Redemption Song' and many more.
THE PLAY WHAT I WROTE (BATH THEATRE ROYAL, 12-22 JANUARY; SHREWSBURY THEATRE SEVERN 24-29 JANUARY; THE LOWRY, SALFORD 31 JANUARY – 5 FEBRUARY; CHICHESTER FESTIVAL THEATRE 8-12 FEBRUARY; MALVERN FESTIVAL THEATRE 14-19 FEBRUARY; CAMBRIDGE ARTS THEATRE 21-26 FEBRUARY; SHEFFIELD LYCEUM 28 FEBRUARY – 5 MARCH)
When The Play What I Wrote opened in London's West End, originally directed by Kenneth Branagh, every single review was a rave, every show a sell-out and it won every major theatre award. Now, following a spectacular Christmas season at Birmingham Repertory Theatre, The Play What I Wrote will tour to venues throughout England from 12 January. Starring Dennis Herdman, Mitesh Soni, and Thom Tuck, this new production is directed by double Olivier Award winner Sean Foley. Once again, surprise special guest stars have been making their appearances in the show with Hollywood superstar Tom Hiddleston joining the company on the opening night.
'Hamish' has written a play, an epic set in the French Revolution called 'A Tight Squeeze for the Scarlet Pimple'. 'Sean', on the other hand, wants to continue with their double act. He believes that if they perform a tribute to Morecambe and Wise, Hamish's confidence will be restored and the double act will go on. But first Sean needs to persuade a guest star to appear in the play what Hamish wrote…
BIRMINGHAM ROYAL BALLET'S DON QUIXOTE (MAYFLOWER SOUTHAMPTON 10 – 12 FEBRUARY; BIRMINGHAM HIPPODROME, 18 – 26 FEBRUARY; THE LOWRY, SALFORD 2 – 5 MARCH; SUNDERLAND EMPIRE 10 – 12 MARCH; PLYMOUTH THEATRE ROYAL 16 – 19 MARCH)
Press Night: 18 February, Birmingham Hippodrome
For spring 2022, Birmingham Royal Ballet's Director Carlos Acosta promises entertainment for all ages when he brings an explosion of Spanish sunshine, spectacular dance and vivacious comedy to stages across the country.
In a new production created especially for Birmingham Royal Ballet, Don Quixote introduces us to Cervantes' famous knight himself, lovers Kitri and Basilio, and a host of supporting characters. As the Don sets out on a quest to track down his true love, with his loyal friend and servant Sancho Panza at his side, he finds himself embroiled in an unlikely adventure of love and dreams.
The first UK performances of Acosta's sparkling new 21st-century production of this 19th-century masterpiece take place in February.
DOCTOR WHO TIME FRACTURE (UNIT HQ 1-8 DAVIES MEWS LONDON W1K 5AB, BOOKING UNTIL APRIL 2022)
Doctor Who Time Fracture puts fans at the heart of the story, plunged into a journey across space and time. Featuring amazingly realistic worlds – audiences will discover that it's time to step up, be the hero and save the universe!
From the team behind The Great Gatsby, the UK's longest-running immersive show, Doctor Who Time Fracture is booking through to April 2022 and tickets are available to buy now
Introducing the BRAND-NEW St. Moriz Advanced Miracle Glow Face Tan Serum!
Anti-ageing, moisturising, and a natural glow packed into one bottle. Available at www.stmoriz.co.uk or instore at @bootsuk.
A book filled with lovely pages where you could write about what you love about your favourite person sounds great, which is why "What I Love About You" Journal is trending!
Another interesting gifting idea is What to Watch Streaming Decider Dice. So, when in doubt about which film/show to watch next, you roll the dice to choose what genre or media type you should watch.
Actual Handwriting Bracelet is a unique idea, which is more personalized and romantic to give your handwritten phrase to the maker and get a handwritten bracelet of either gold or rose gold.

SAY NO TO BORING PANTS! We are sustainable, create collabs with artists and send underwear to women in need with every purchase!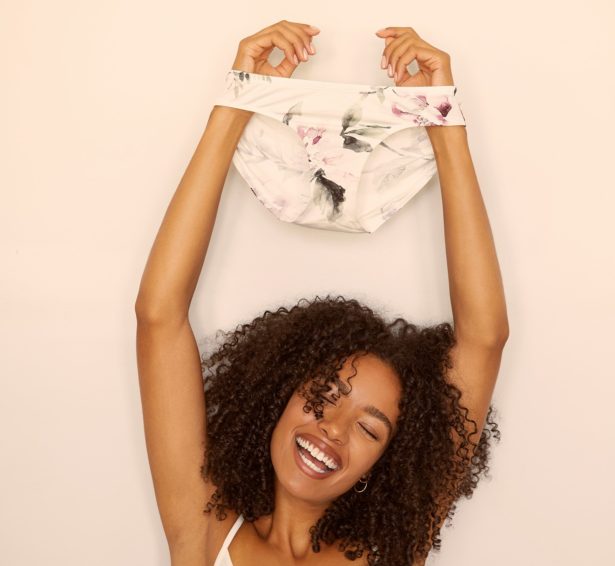 Bamboo clothing conserves vast amounts of water. It takes just 1 litre of rainwater to make grow enough bamboo to make 1 piece of bamboo underwear.
Our underwear is made of OEKO TEX-100 certified bamboo cotton, beech trees (modal), and elastane.
Our raw bamboo is organic, chemical and pesticide free. In the factory, the bamboo and beechwood fibres are made into pulp whereby 99.5% of the chemicals used are captured and recycled to be used again.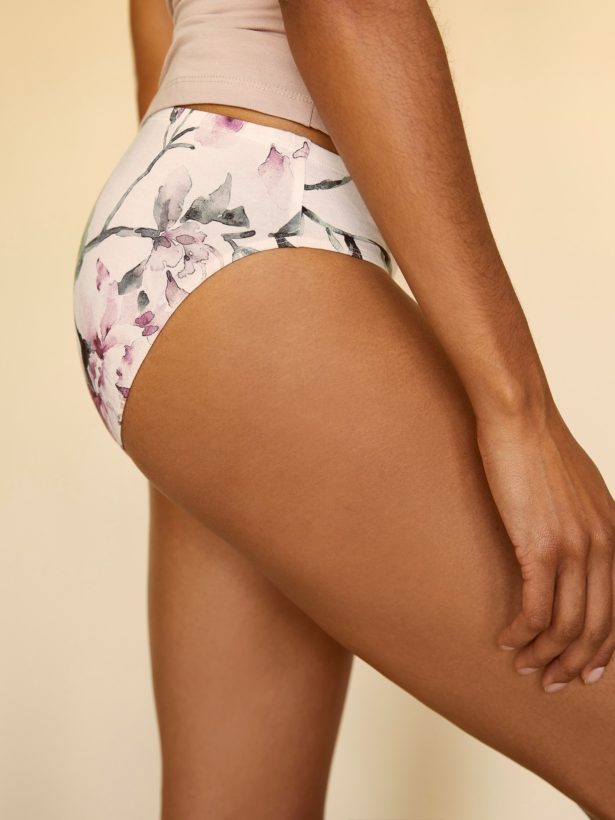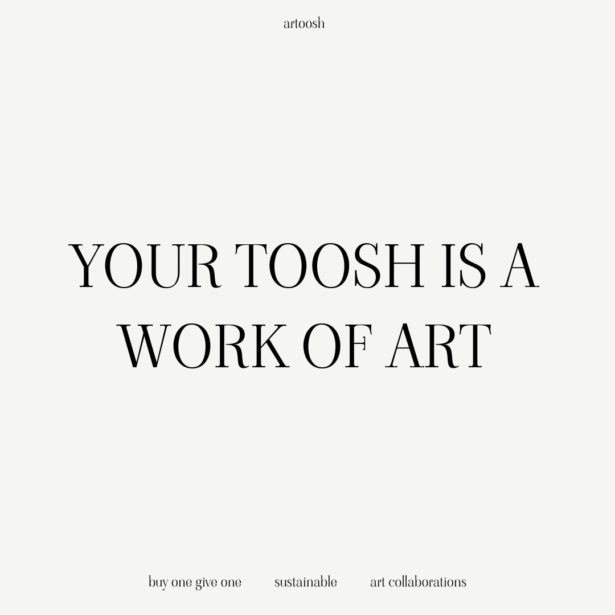 Ideas for SPYSCAPE, which runs the SPYSCAPE museum in New York City and SPYSCAPE website.
Their SPYSCAPE shop is loaded with cool gift ideas. Thery deliver worldwide and you can order online. All of the gifts below are reasonably priced for every budget. How about:
1. Metaverse secret decoder rings for teens/adults (two styles) to send coded love messages.
2. Rear-view aviator sunglasses for a secret rendezvous. Two kinds.
3. A book safe to disguise where Valentine's jewellery will be stored.
4. A secret compartment notebook for writing/hiding love letters.
5. An invisible ink pen for writing love letters.
6. Rainworks invisible spray so you can write "I love you" on the sidewalk which will only appear when it rains and disappear in the sunshine.
7. A unique assortment of puzzle books for Sudoku and Crossword fans.
8. Personally, I love their black, braided earbuds for $10.
9. On the higher end, they have a blue jay drone with an HD camera and all manner of gadgets for tech lovers.
10. Finally, they have a lot of espionage books with "love" in the title ranging from recent releases like Atomic Love, to collectible first editions like The Secrets Lovers and (on the top end of the spectrum) rare editions of spy books including From Russia With Love.
There is also otheir "I love you" binary greeting card and bespoke gift wrapping paper.
6 Wives for Valentine's Day!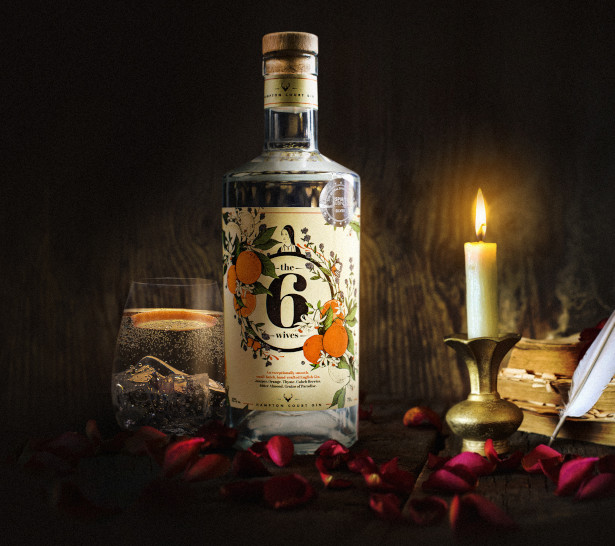 Anne Boleyn is the most famous of Henry VIII's 6 wives and, as everyone knows, she ultimately met an untimely end. However, initially Henry was besotted with her and pursued her relentlessly with many love letters begging her to become his mistress. To the King she was incredibly beautiful, he states in one of his love letter that he has been "for more than a year now struck by the dart of love." Anne was strong and held out for marriage so, due to his passion for Anne, Henry arranged for his marriage to Catherine of Aragon to be annulled and Anne became Queen.
This Valentine's Day give the gift of gin to the one you love. The 6 Wives is a small-batch, lovingly hand crafted 42% gin distilled 22 times to create a deliciously smooth well rounded gin.
£38, buy now at www.hamptoncourtgin.com
Powered by plants and supported by science, Might Green's muscle Balm provides instant relief for tired and aching muscles. You can choose from a powerful blend of restorative magnesium and frankincense alongside potent dose of mighty CBD as well as the magnesium tiger muscle balm with added eucalyptus and menthol, perfect to apply pre or post game, during injury recovery or post workout.
Other nourishing ingredients include: hemp oil, coconut oil, shea butter, and beeswax.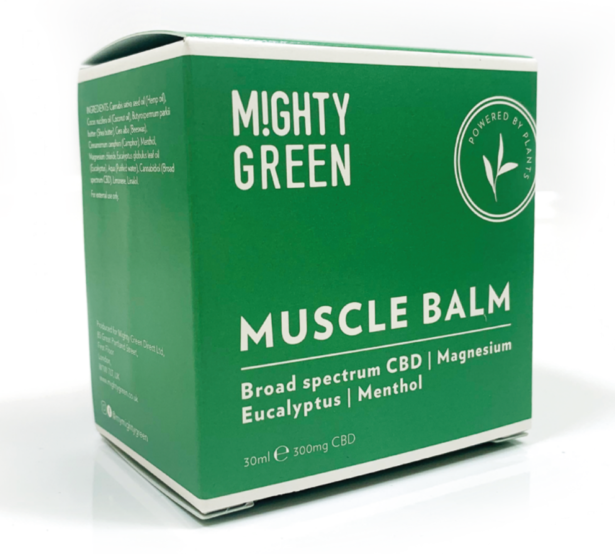 Fear Nothing with Numan's at-home blood testing kit
Online health clinic Numan is encouraging men to test their blood fearlessly – and for free, if nothing is flagged in your test results.
Numan's Fear Nothing Blood Test is easy to use, with simple finger prick collection equipment delivered within 24 hours of ordering the kit.
Once completed, The kit includes free postage to a UKAS approved lab, with results returned in just 3-5 days.
These intelligent blood tests measure up to 21 critical bio-markers – indicators that can signal ill health – including testosterone, cholesterol and vitamin levels.
The blood test also gives an accurate insight into crucial bodily functions, including your thyroid, kidneys and liver, alongside analysis of your vitamin and hormone levels.
Results are delivered in a jargon-free format that's easy to understand, and each Fear Nothing Blood Test comes with a free review from a UK clinician. They provide personalised health advice based on your results and can help you take proactive steps towards improving your health.
Numan is the leading digital healthcare company in Europe and has helped hundreds of thousands of patients in the UK to date. As well as at-home blood testing, Numan offers treatment for erectile dysfunction, hair loss and personalised supplements.
For more information visit www.numan.com / @numan.
Plant-based skincare brand Nuture
With its range of highly effective face & body products is the perfect gift this Valentine's Day, as its products are designed to care for your loved one just as much as you do.
The whole range is designed for both men and women, caring for a whole number of skin care concerns including scars, stretch marks, post-blemish marks and dry skin.
For her this Valentine's Day:
• Nuture Nourishing Treatment Oil and Skin Treatment Cream will show you care about the history written on her skin, whether that be C-section scars or her stretch marks caused by pregnancy and bringing new life into the world.
• Nuture's Facial Treatment Serum will help to visibly reduce the appearance of dark spots giving her a bright and beautiful complexion. The range also rehydrates the skin, keeping dryness away throughout winter.
For men this Valentine's Day:
• Nuture's Nourishing Treatment Oil and Skin Treatment Cream are effective treatments to help care for sports injury scars and stretch marks that have appeared as a result of growth and weight training, as well as helping to nourish their dry skin throughout the colder months.
More info on our favourite products to gift this Valentine's Day below and attached. Let me know if you would like any more info or high res imagery.
Thanks!
Alice x
Nuture Nourishing Skin Treatment Oil – RRP £8.99 for 50ml or RRP £17.99 for 150ml:
A gentle but super effective treatment for improving the appearance of old and new scars, stretch marks as well as dry skin. This oil has a lightweight texture, which is easily absorbed into the skin and improves tone and texture as well as replenishing hydration for improved elasticity.
Nuture Nourishing Skin Treatment Cream, RRP £12.99:
Our rich textured cream is crafted with ultra-nourishing Shea Butter & Coconut Oil to improve the appearance of all types of stretch marks, and help with the development of new ones. With Omega-Rich Oils, it works to provide intense moisturisation and elasticity, while also helping to improve tone and texture leaving the skin firmer and more supple.
Nuture Facial Treatment Serum, RRP £15.99:
The serum helps to soothe skin, brighten complexion and reduce post-blemish marks and hyperpigmentation. With ingredients including Niacinamide, which has wonderful soothing properties and the exfoliating miracle Glycolic Acid this Facial Serum is a super effective treatment. The serum also helps to reduce the appearance of oily skin and dark spots and nourishes the skin to provide a more even skin tone.
BLUNT is the luxury and sustainable umbrella brand turning an ordinary, everyday item into an extraordinary and aspirational experience.Thanks to the unpredictability of the British weather, investing in a top-quality umbrella is an essential but often overlooked purchase contributing to billions of umbrellas ending up in landfill every year. To combat this, BLUNT have combined super engineering, beautiful design and unique and patented performance technology to ensure they last the test of time. BLUNT is the strongest, most aerodynamic and protective umbrella brand on the market, and has been tested under extreme conditions including winds of up to 70mph. BLUNT umbrellas are built to last and unlike other umbrella brands they are committed to a "repair, not replace" ethos – meaning all umbrellas can be fully repaired at retailer partners worldwide. The brand is also renowned for its collaborations with like-minded brands, artists and designers such as Karen Walker, Jordan Debney and Studio Jasmin. Their most recent collaboration is with Australian illustrative artist Ellen Porteus who is known for her unmistakable design style and illustrations. All styles are available in a choice of colours and available from https://bluntumbrellas.co.uk/ . Prices range from £59.99 – £109.99.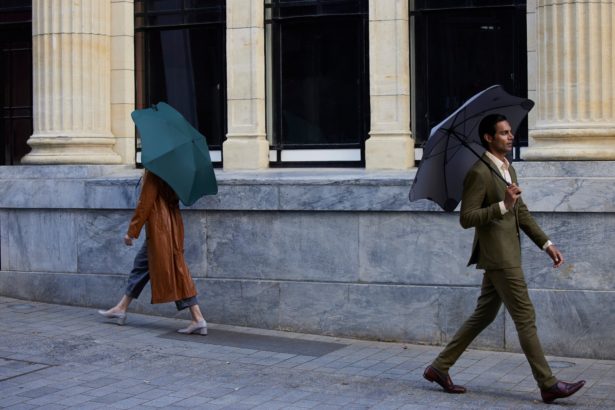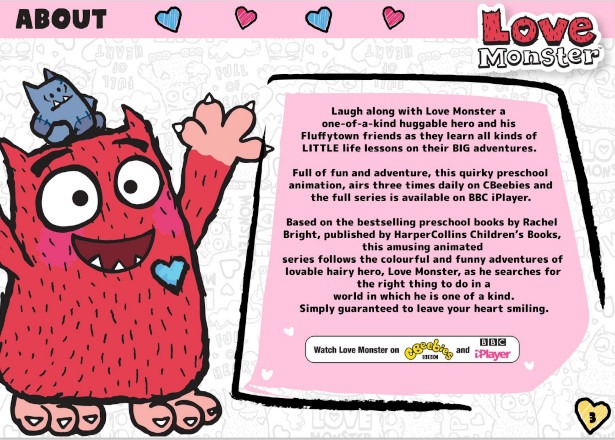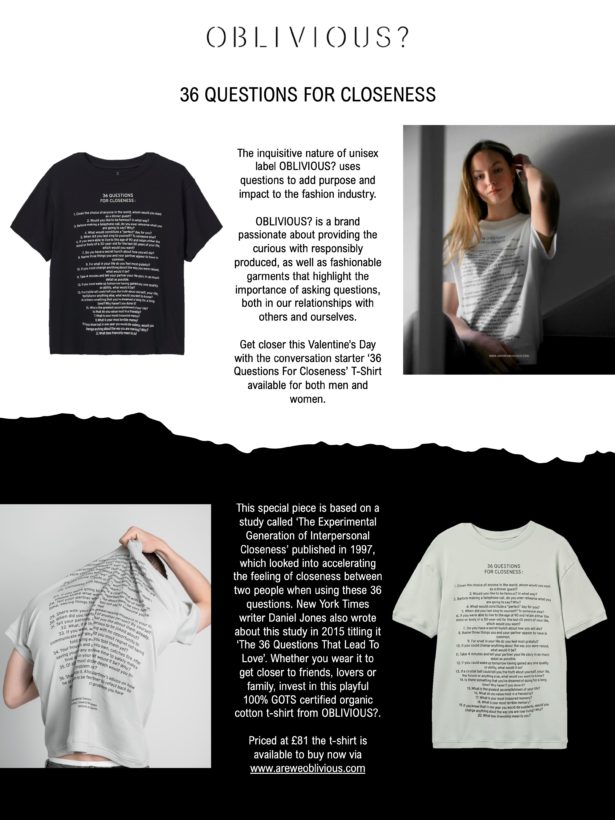 MOUSHE fine jewellery, with pieces symbolizing love, a collection of 12ct yellow gold pieces with up to 2ct of precious gemstones made by local artisans in Pakistan.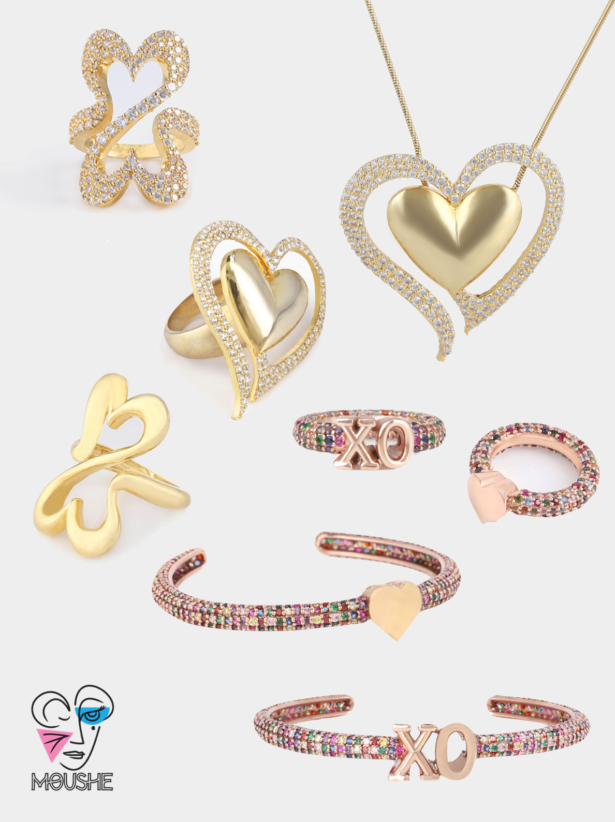 A fantastic collection of premium rums from producers across the globe, ideal for mixing into cocktails, sipping on date night or gifting to the lover in your life this Valentine's Day.
– Rhum Damoiseau's Pink Guava Arrangé, showcases hand-picked, hand-cut and hand-bottled fruit from the island of Guadeloupe. Mythically known as 'the nectar of gods' guava adds a floral, well-rounded, fruity yet aromatic bouquet to the heavily scented agricole style rum. Pink Guava Arrangé is fantastic for adding to cocktails and fruit punches or enjoyed neat, the ideal gift for those that love a slightly sweeter tipple. Available to purchase in Harvey Nichols and on Master of Malt for RRP £39.99.
– One for the rum purists or those who are serious about their Mojitos and Daiquiris, Saint Benevolence and its perfectly clear liquid and fresh, peppery flavours are bound to win your Valentine over. This Haitian Rum Clairin sends 100% of its profits to charities in Haiti that the brand has been funding for 20 years. A great bottle to impress your date and a chance to show off your artisanal taste in premium cane spirits! Available to purchase from Harvey Nichols and The Whiskey Exchange for RRP £44.99.
– Female founded and B-Corp certified rum distillery in the Rocky Mountains, Montanya, produce quite possibly the best sustainable craft rum in the world, including their Valentia Rum. Holding an aromatic sweetness with a bouquet of vanilla, cardamom, ginger and honeysuckle, made all the sweeter knowing a portion of proceeds benefit the women of the Vine & Spirits Foundation. Available in Harvey Nichols and on Master of Malt for RRP £44.99.
– Ron Compañero and their bold Elixir Orange rum is bursting with the flavours of Trinidadian rum with sun-kissed oranges and fresh coconuts. Along with Compańero being the Spanish word for companion this gift exudes romance and warm hugs in a beautifully housed striking glass bottle. Available to purchase from Harvey Nichols and Waitrose for RRP £44.99.
WITH LOVE, FROM TOM KERRIDGE
THIS VALENTINE'S DAY
The heart of every home is the kitchen, and where better to celebrate love than side by side playing culinary cupid with your someone special. Tom Kerridge's 'With Love' Valentine's Dine at Home Box is the ultimate romantic gesture for foodies to fall-in-love with, or to gift friends, family and loved-ones this February.
Michelin-starred chef Tom Kerridge has created a three-course dine at home menu complete with canapés and petit fours, all prepared by the team of chefs at Lush by Tom Kerridge .
Canapés
Whipped Tunworth Cheese Gougères
Cornish Lobster Tartlette with Rapeseed Mayonnaise and Caper Dressing
English Mustard & Cider Glazed Pork Belly with Black Pudding & Crackling
Bread
Sourdough Tortano and Cultured Jersey Butter
Starter
Treacle Cured Salmon Gravadlax, Celeriac & Apple Remoulade, Avruga Caviar and Sea Salt Cracker
Main Course
Beef Wellington, Caramelised Hispi 'Caesar', Celeriac & Truffle Purée with a Hermitage Sauce
Dessert
Traditional Sticky Toffee Pudding, Toffee Sauce and Cornish Clotted Cream
Petit Fours
Passion Fruit Fudge
The menu has been pre-prepared and par-cooked by Tom's team of chefs, all you need to do is follow the simple, step-by-step heating and plating instructions for an evening of gastronomic indulgence.
The 'With Love' from Lush By Tom Kerridge Valentine's Dine At Home Box is £185 (including delivery) for two people, and includes everything you need to make Tom's celebratory dishes at home. The boxes are available to order via www.withlovefromtomkerridge.com/ now and will be delivered on the 11th February (no alternative delivery dates available) and can be delivered to most UK mainland postcodes.
CLINTONS
Clintons has got anyone, and everyone covered whether it's a gift for her, a gift for him, or maybe even a little something for your best pal. Clintons believes in celebrating every occasion no matter how big or how small and that it's always the right time to spoil your loved ones!
Cards start from just £2.50 and gifts start from £3.50 because no matter your budget, everyone deserves a little bit of love on February 14th.
Multi-category children's entertainment company, Spin Master who offer some of the most well known toy brands including GUND, PAW Patrol and Kinetic Sand.
They have plenty of adorable gifts for those looking to treat the ones they love this Valentine's Day. With options to suit every budget there is something for all the little ones in your life.
Kissy the Penguin – £15.00
Available here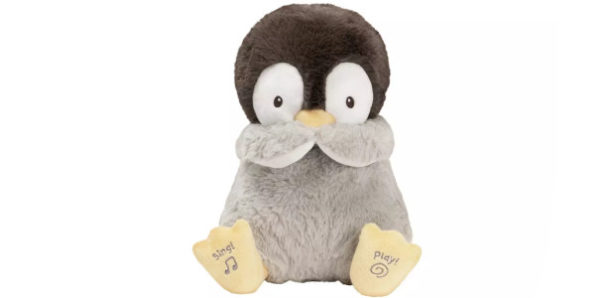 The perfect gift for a new baby this Valentine's Day, Kissy the Penguin is a soft interactive plush that talks and sings with your baby. With 2 different play modes and an interactive kissing game, let your little one know you love them this Valentine's day with this adorable plush.
Purse Pets Micros – £11.99
Available here
Shower your little fashionista with love this Valentine's Day with the gift of this super stylish micro Purse Pet. These tiny totes each have their own unique look and feature pop-art inspired eyes that roll when you open and close the zipper. Clip it onto one of the large Purse Pets or a backpack, hold it by the handle or wear it on your wrist – the options are endless! Purse Pets and Micro Purse Pets toys are great gifts for girls ages 5 and up. Collect them all (each sold separately) and let your little one express their style with Micro Purse Pets.
Orbeez Soothing Spa – £25.00
Available here
Treat some you love to the ultimate spa night this Valentine's Day with the Orbeez Soothing Spa. The perfect gift for little ones looking to join Mum or Dad on pamper night, place your feet inside and watch as the Orbeez cascades over your feet for the most soothing and relaxing feeling. Experience the oddly satisfying feeling of Orbeez with the Orbeez Soothing Foot Spa.
P.Lushes – £11.99
Available here
Give the gift of a stylish cuddle this Valentine's Day with P.Lushes Pets, the designer plush who love to look their best. This stylish squad of fabulous fashionistas serves chic with a sprinkle of attitude and a whole lot of glitter. Luxe, premium fabric and a sparkling collar enhance their fashion-inspired looks. Get your hands on them all and give the gift of the ultimate cuddle companion and style icon to your little one this Valentine's Day.
As Valentines day is fast approaching you may be looking for the perfect gift for your special someone. Look no further, we have the perfect gifts for you to give your Valentine and in your price range too! All of these gifts can create mood lighting, offering the perfect ambiance for romantic moments this Valentines Day.
The WiZ connected smart lighting range is a perfect gift for those that are beginners in the tech world. Set up is seamless and can completely transform your bedroom at the tip of a finger. The patented WiZ technology lets you enjoy full control of all your lights whether it's through Wi-Fi, mobile data networks, the remote or your existing switches. By giving you more ways to control, you're spoilt for choice when it comes to how you'd like to interact with light.
Additionally, the Philips Hue smart lights are a perfect addition to your home for usage 365 days a year, providing you with endless opportunities to light up your bedroom. Philips Hue brings smart lighting to everyday homes, allowing anyone to create special moments and automate with light. Start with Philips Hue your way: Bluetooth or Bridge. Installation is easy and controlling your Philips Hue products is seamless, all through the ease of your phone and the tip of your finger!
Gifts Under £50
WiZ Connected Portable Hero Lamp – £49.99
WiZ Connected LED Strip Starter Kit – £39.99
Gifts Under £100
WiZ Connected Portable Squire Lamp – £54.99
Philips Hue Go – £69.99
Philips Hue Lightstrip – £69.99
Philips Hue Iris Table Light – £89.99



Mediterranean Bio Ltd launches SWICILY
Mediterranean Bio Ltd, the natural and organic sugars company founded by Patricia de Middel Puch, has launched, SWICILY; an organic sugar substitute with unique flavour, grown ethically by the local farmers of the island of Sicily.
SWICILY is currently available in a 250ml bottle, at a price of £9.00, and sold alongside limited-edition "222 boxes", priced at £222. Inside each limited-edition box will be a bottle of SWICILY, along with a numbered and signed 17 x 17 print of museum-quality art, produced by Cristina de Middel, whose work can be found in such museums as the Tate Modern in London and the MoMA (Museum of Modern Art) in New York City.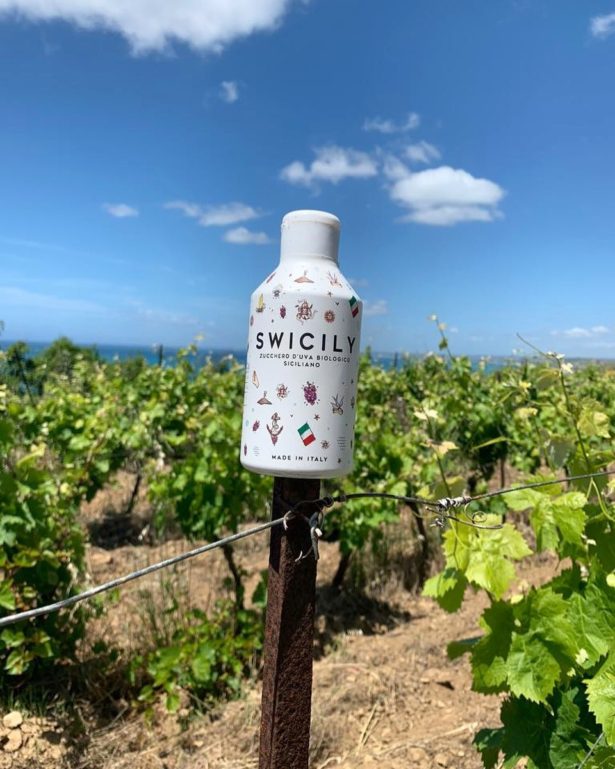 Grown ethically by local Sicilian farmers, SWICILY is a natural sugar made with heritage organic grapes, with methods originating in ancient Mediterranean traditions. As an unprocessed liquid sweetener, with natural nectar extracted from 2kg of Sicilian grapes per bottle, SWICILY is uniquely able to retain its nutrients and vitamins, lowering its glycemic load and thus reducing calories without sacrificing taste.
"I wanted to put my years of experience in growing and developing businesses into showing how an ethical food company could become successful. In launching SWICILY, we aim to end the love/hate relationship with sugar and encourage the world to enjoy a healthier, more luxurious experience of food." said Patricia de Middel Puch
An artisan product of high quality, SWICILY has already been praised by Italian and International cooks alike and has been adopted by such chefs as private cook Miguel Jensen in Denmark, as well as Sindy Lazo, winner of the first US MasterChef Latina. Not only supported by chefs around the world, SWICILY has also found success with the most high-standard customer of them all: the homes of Sicily themselves, and is currently sold on Amazon, as well as gourmet boutiques in Belgium, Italy, Switzerland and France.
Along with being recognised as an exquisite alternative to sugar by world-leading chefs, SWICILY also provides empirically proven health benefits as an alternative to sugar. As Nutritionist Dr S. Castronovo explains, "SWICILY is a sugar with fewer calories per portion, as it is presented in liquid form. It maintains the naturally high sweetening power of grapes, allowing to obtain a sweetener with lower glycemic load … an unprocessed and unrefined sugar, produced without any chemicals, and therefore safe".
With its elegant flavour, lower calories, deep historical roots, and a focus on ethical, natural growth, SWICILY is the perfect option for a wide variety of customers. The health-conscious family, searching for a natural, organic, and simple alternative to regular sugar. The sportspeople, searching for a low-calorie, nutritious addition to their drinks. And the cooks, who in SWICILY can discover a new sweetening experience, softly enhancing original flavours and smoothing over and bitter tones, avoiding the overpowering taste of sweetness that sugar all too often gives.
Sold as a liquid sweetener, SWICILY has a vast array of possible applications in the kitchen with just a single artisan bottle. Whether it be as a sugary addition to drinks, glazing over vegetables, a sweetening to baked goods or even cocktail preparations, the possibilities are endless. How to use it? Easy, SWICILY is around 30% sweeter than traditional sugar and acts as a flavour enhancer. Just reduce the traditional sugar dose of the recipe with 30% less weight ( IE: 100g of white sugar = 70g of SWICILY) This serves not only as a more flavourful, nutritious sugar substitute but also a more cost-effective delivery of sweet taste.
With a focus on ethical production and protecting the environment, the public can rest assured that Mediterranean Bio Ltd is committed to constantly reviewing and ensuring its positive impact across as many sectors as possible. These include Mediterranean Bio Ltd.'s support for the "Euridice Mission", which aims to clean the Mediterranean Sea and halt the destruction of unique marine habitats, as well as sponsoring the "Home Sweet Home" project to combat the Mediterranean Immigration crisis, running in collaboration with the African Artists Foundation.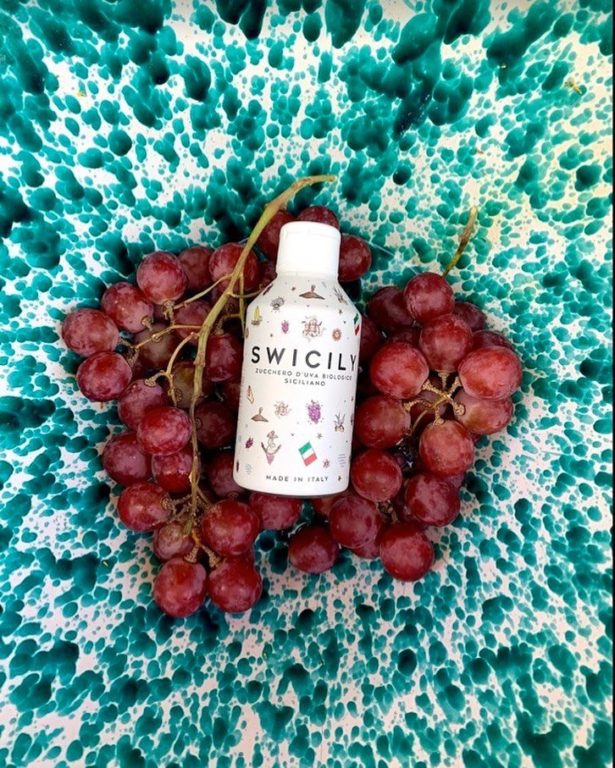 As well as protecting the environment and aiding the local community of Sicily, Mediterranean Bio Ltd also hopes to help bridge skill gaps and build talent pipelines in their collaboration with Workfinder, an award-winning service endorsed by DCMS, BEIS, CBI and the Cabinet Office.
Under an ethical, sustainable, positive company, the SWICILY product launch aims to create a healthy, flavoursome and artisan substitute to sugar, bringing the ancient Mediterranean traditions of grape sweeteners from the local Sicilian farmers to the wider world. With just a single bottle of premium SWICILY sweetener, an entire diet can be changed for the better, bringing both new and exciting taste, as well as a nutritious alternative to traditional sugar options.
Mediterranean Bio was selected to hold a stand at CogX this year. The world´s largest gathering of CEOs, Entrepreneurs, Academics, Artists, Activists and Policy Makers working to realise the biggest transformational opportunity of our time and how we address the challenges along the way.
This year, the question addressed is " How do we get the next 10 years right"
Amazon launchpad innovation awards
SWICILY is amongst 50 European finalists for the most innovative products built by the brightest emerging start-ups
SWICILY is a member of
Organic Food Federation
Made in Italy
Member of the Ethically Sourced Network
And in the process of a B Certification
Patricia de Middel Puch Biography
Patricia de Middel Puch is a business woman, Art patron, disruptive talents coach and mother of four. Her positive curiosity and social engagement has led to a breadth of challenging life projects – from setting-up the first international social media in West Africa, totally managed by local talents, to heading client relations at JPMorgans or coaching start-ups at the most renowned universities. Patricia sees her life as a cross-disciplinary random curation of experiences and encounters that continue to shape her reality to this day.
Patricia is half Spanish and half Belgian. Having lived across the globe since childhood she considers herself a Londoner-citizen of the world.
After studying Economics, Sociology and Politics, followed by a Master in business management Patricia started working next to her father as an agent for small factories across Europe and Asia. A few years later, some shape of surreal positive fate brought her to joining JPMorgan. There, for over 16 years, she learned about excellence, financial markets and sales. Her career and life abruptly changed when mental health entered into the equation. Totally unexpectedly, she was diagnosed with chronic severe depression, incompatible with her career in banking.
With hindsight, this is probably the best that could have been as it forced her to take time for introspective search. With the help of a strong and supportive network she bit the odds by Patricia slowly rebuilding her confidence, first as a coach to both entrepreneurs and artists. She then joined Konbini, a groundbreaking digital Media house, promoting creative journalism across younger generations. As global COO, she opened editorial teams worldwide, including Mexico DC, New York, London and Lagos whilst overseeing the company's structural change.
For the last three years Patricia has redirected her energy to reinforce her social engagement. She is the first white woman to enter the board of the Arfrican Artists Foundation and has intensified her fight against the taboos surrounding mental health, women and art.
She founded Mediterranean Bio in her quest for disruptive solutions to global problems. Putting into profit her eclectic career, she is now experimenting with ways to encompass the inevitable changes in the social tissue with the beauty of small companies. Inspired by the concept of Mindful consumerism, Patricia had decided to tackle one of the products with the biggest negative impact: Sugar.
This is why SWICILY was born, a global launch of the most sustainable, trustworthy and natural of sugar choices. Real quality food with nutrients, brought back from Ancient History reinvested in a version in line with our values . Against consumerism, this is a multi-purpose product appealing to a vast array of consumers, from the chef to the sportsman.
Her intention is to lead by example, both at personal level, showing that it is never too late, or that you are never too small to launch a project. At business level she is demonstrating that it does make business sense to run a green business that shares its profits with its close community…because at the end, this is what it's all about, Love and understanding as the ultimate source of mental peace.!
She finds spare time to feed her instagram wall, review photo books and enjoy her kids.
For more information on Patricia visit:
www.swicily.com
Instagram: pdemiddel
Facebook: patricia de Middel
Twitter: pdemiddel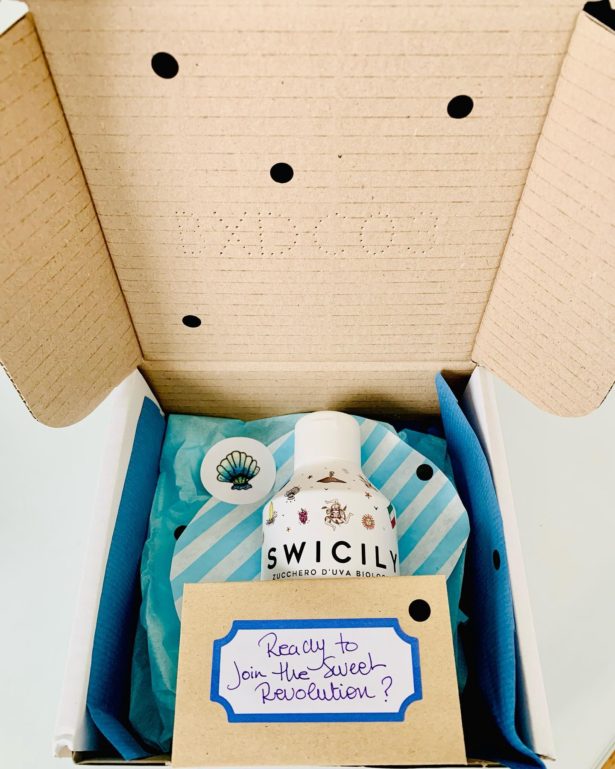 Pants are defo not a dull gift when they are as technical and manhood enhancing as these…
From a newly launched UK men's underwear brand with patented technology.
Brief Encounters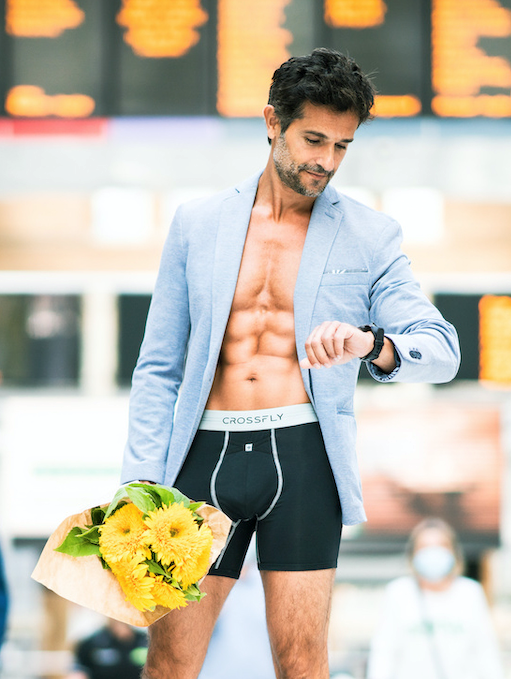 Apparently, there is 'no bigger passion-killer than a man in a pair of ill-fitting or unattractive pants' bemoaned 29 per cent of British women in a recent survey.
That equates to 29 per cent of guys failing to light the spark thanks to being pants about their pants.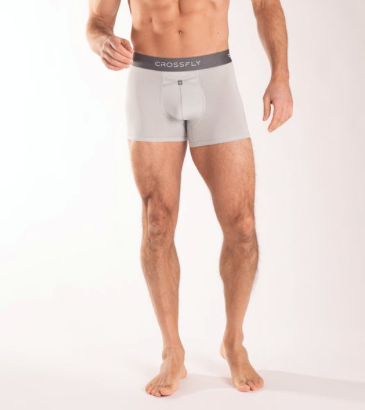 New UK men's underwear brand Crossfly offers quality underwear that both he (and she) will love. Boasting super soft fabrics, the stylish boxer and trunk designs offers a UK first with their unique patented X-FLY system which enables quick and easy access to his crown jewels with a simple thumb swipe. A unique Coccoon system keep things gently but firmly cradled while having the added benefit of rather enhancing his silhouette…
With the average man buying just 3.4 pairs of pants a year and 22% of men admitting to not changing them daily, Valentine's Day is the perfect time to help him drop the old pants and up the passion in a shiny new pair.
RRP: £24.99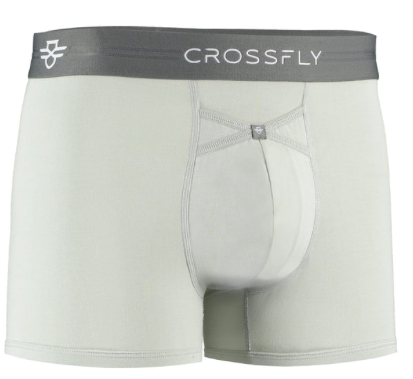 Fentimans
Fentimans are the home of botanical brewing and their tonic water and mixers are exquisitely crafted to ensure each flavour is the perfect partner for your spirit.
Why not create a date night – at home! Fentimans have a range of cocktail recipes for alcoholic or non-alcoholic cocktails which can be found here including their pink ginger and rose lemonade.
RRP: £14.99 12x275ml bottles
Available at Fentimans
With luxury rose arrangements starting from £25, Flowercard have made it easy to remind the people in your life just how special they are this Valentine's Day.
For the full collection, please visit: www.flowercard.co.uk/categories/valentines-day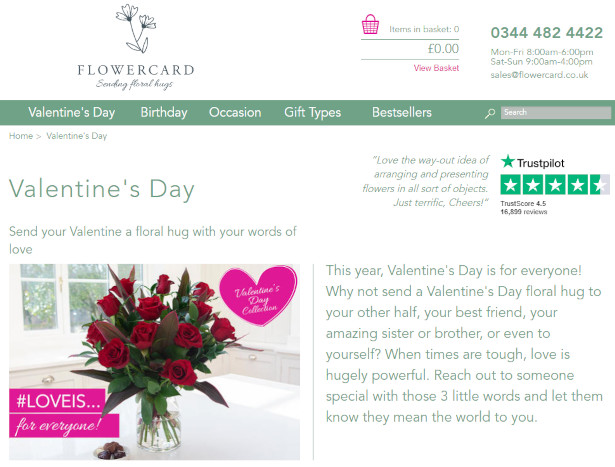 Flowercard's Top Picks:
Full of Love, £50
• Want to treat them this Valentine's Day? Capture their heart with this indulgent Trug, which features an arrangement of the loveliest roses, delicate astilbe and romantic chrysanthemums.
True Romance, £40
• Celebrate the power and importance of love with this oh-so-pretty Flowerchurn. Send it to a special partner, friend or family member and make Valentine's Day a day of love for everyone this year.
Love In Bloom, £30
• This gorgeous Flower Box captures love in full bloom! Brimming with romantic roses and delicate diamond white limonium, this arrangement is a classic 'I love you'.
Tea For Two, £30
• Looking for something as unique as they are? This quirky teacup is brimming with a vibrant arrangement of romantic blooms, making it ideal for the special someone in your life.
Valentine's Surprise, £25
• Surprising them will be a little bit easier this Valentine's Day… These romantic flowers only need a personalised message from you to become the perfect gift!
• Order by Sunday 13th February to ensure delivery in time for Valentine's Day.
Each flowercard can be personalised with a bespoke message.
Smokehead Islay Single Malt Scotch Whisky, one of the fastest-growing single malts in the UK and globally, has the perfect alternative whisky expressions for your peat-loving whisky partner.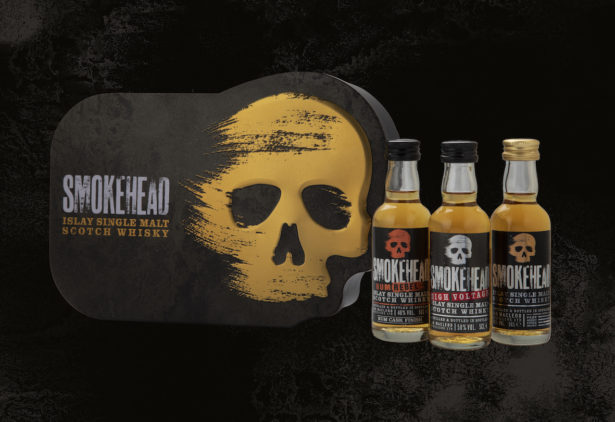 The tin set features three miniature bottles of Smokehead Original, Smokehead High Voltage and Smokehead Rum Rebel. The Smokehead Skull Gift Tin is £23.49 and is available at: https://www.smokehead.com/shop.
Smokehead Original 43% VOL. 5CL. Immense smoke yet subtly sweet with notes of sea salt and spice.
Smokehead High Voltage 58% VOL. 5CL. A rush of black smoke, creamy, nutty notes and a tangy sea salt finish.
Smokehead Rum Rebel 46% VOL. 5CL. Fiery peat smoke, burnt marshmallows and softened with caramelised fruit.
Pretty Polly 🙂
This year, the team at Pretty Polly have specially curated a Valentine's Day must-have gift list which includes heart-adorned hosiery, as well as super soft loungewear and underwear in stunning pink hues.
https://www.prettypolly.co.uk/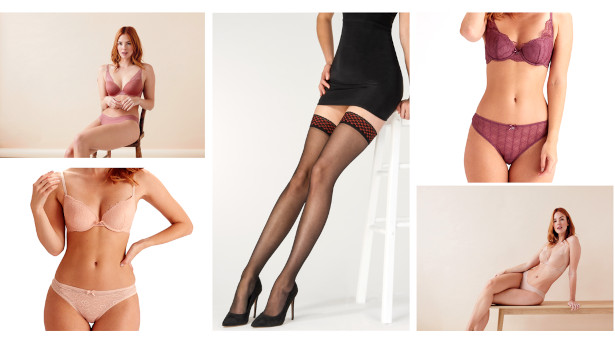 Pretty Polly's Eco-Wear collection makes the perfect gift for the eco-conscious receiver due to their sustainable range of hosiery, seam-free underwear and leggings made from the first biodegradable polyamide in the world.
Renowned for being a trailblazer within the hosiery and underwear industry, the brand has been celebrated as being the one-stop shop for all hosiery needs and boasts a broad denier offering of 20-200. In addition to hosiery, Pretty Polly also stocks loungewear, lingerie, and underwear. Prices range from £6 to £35.
LESCHE [leshé] is the creative impulse of two women who aimed to fulfil their dream of designing jewellery that will connect with their true nature.
Pieces that not only adorn the woman who wears them, but enrich and empower her. The name is inspired by the French word "les chevaux" (horses), the creatures who represent the freedom, strength and nobleness we want all women to feel when wearing LESCHE. Utilising the healing energy of the natural stones, and combining them with both elegant and edgy gold embellishments, each piece proposes a fresh balance of opposing elements. Beautifully hand-crafted for all women, daring to be different, whose lifestyle and multiple facets are an inspiration for others, and for the founders of LESCHE.
Founders Yoana and Andzhela met through their life partners and took the journey to LESCHE almost immediately. Inspired by the same idea, they launched LESCHE in April 2021 as a brand celebrating all women. Yoana and Andzhela design each piece of jewellery to empower and inspire the women who wear them.
Yoana has graduated from UCA, London, with a Fashion Management & Marketing degree in 2018. After working in various sectors of the fashion industry, she returned to Bulgaria to launch a business on her own. Andzhela is also a Marketing graduate from Sofia, who decided to take her experience from the family garment production business to a more creative path – building a fashion brand.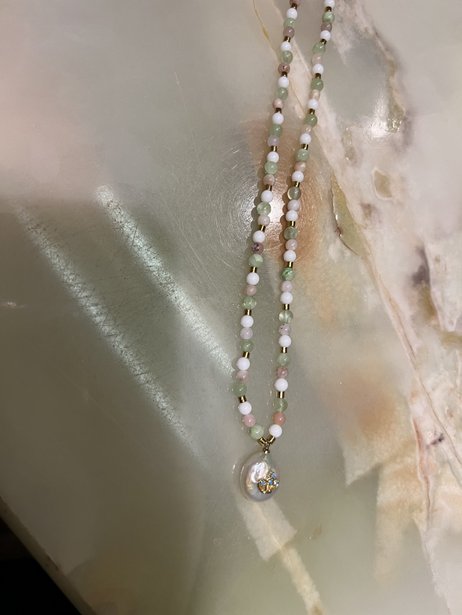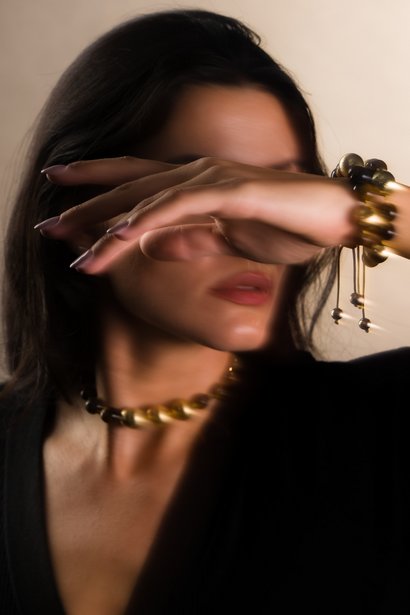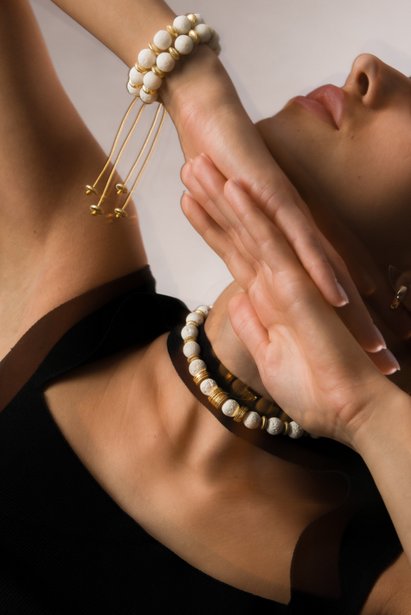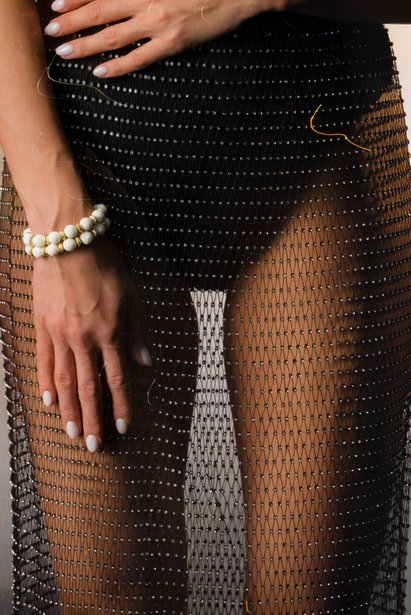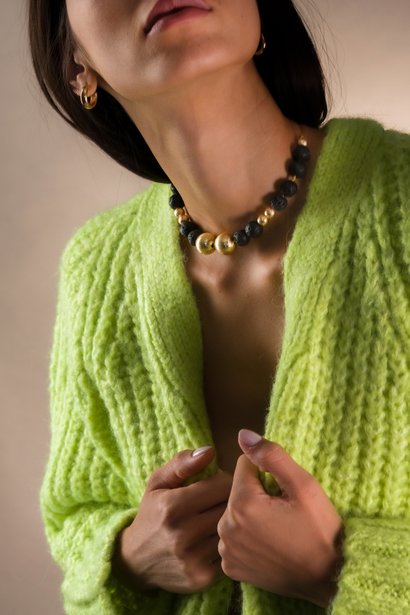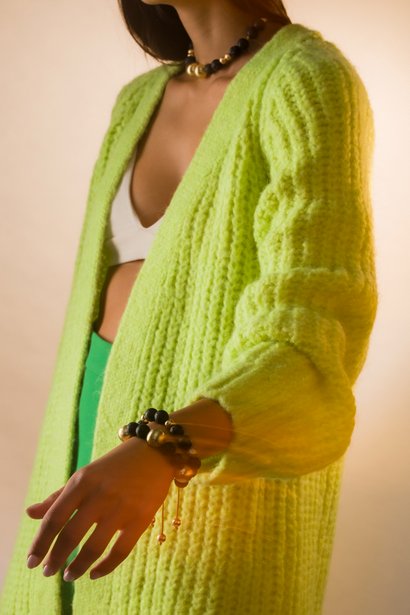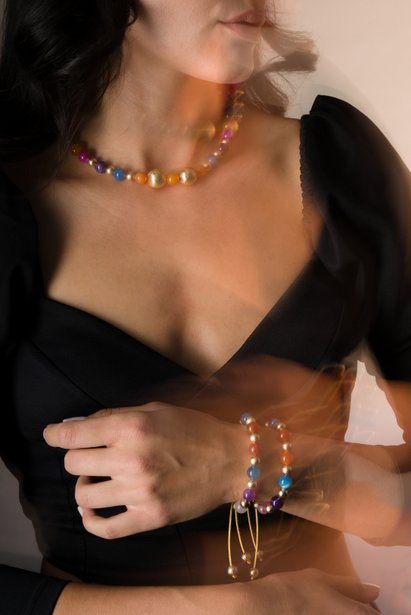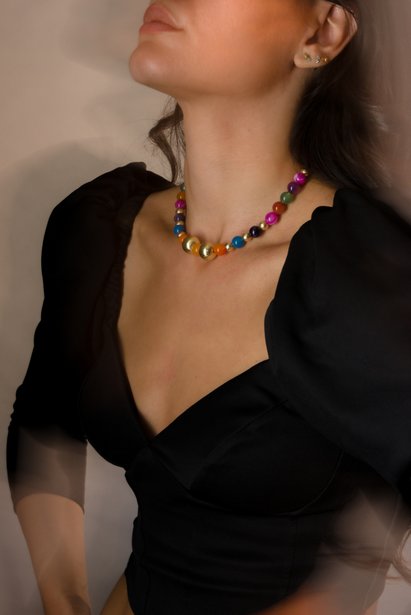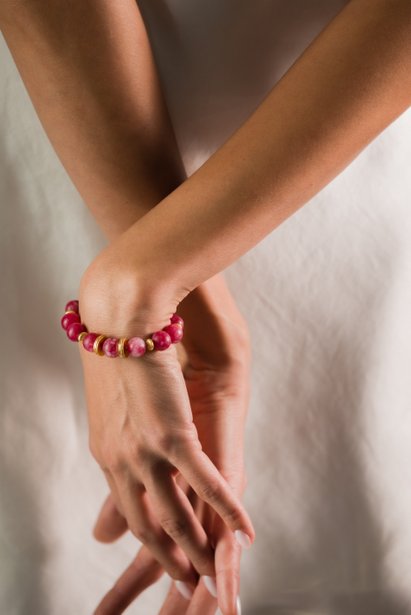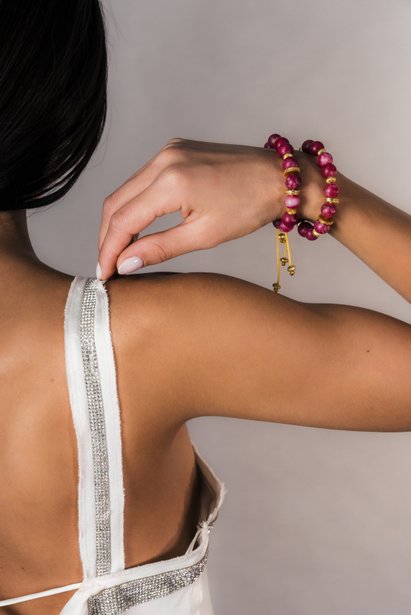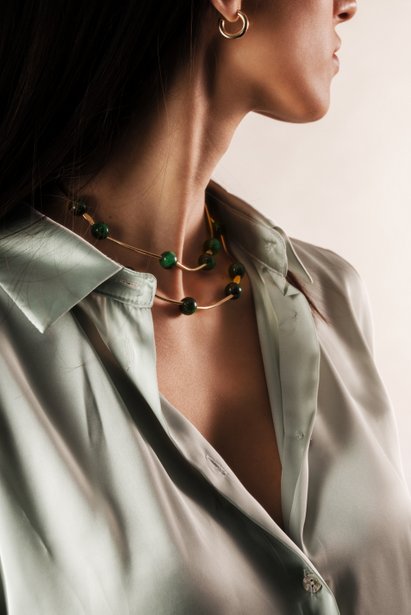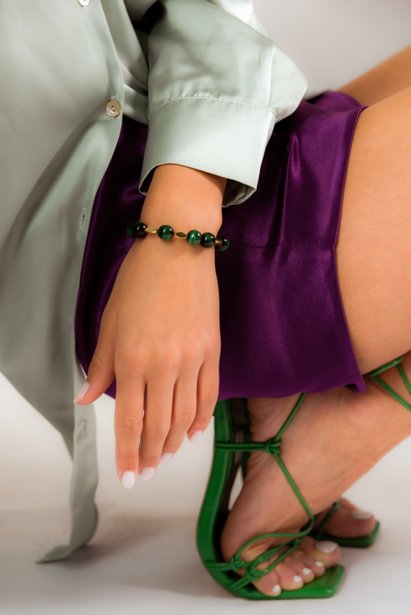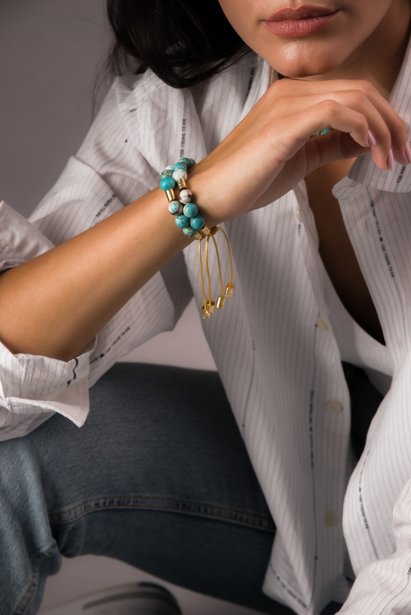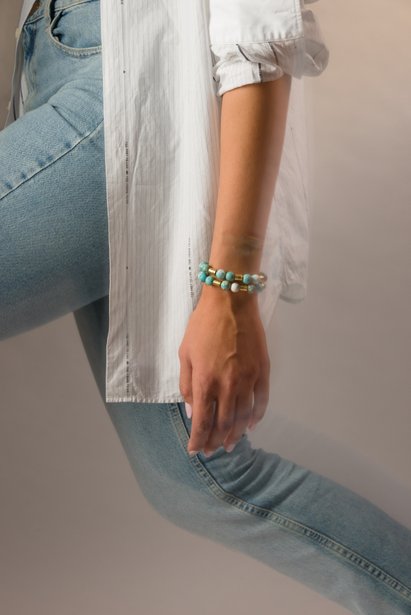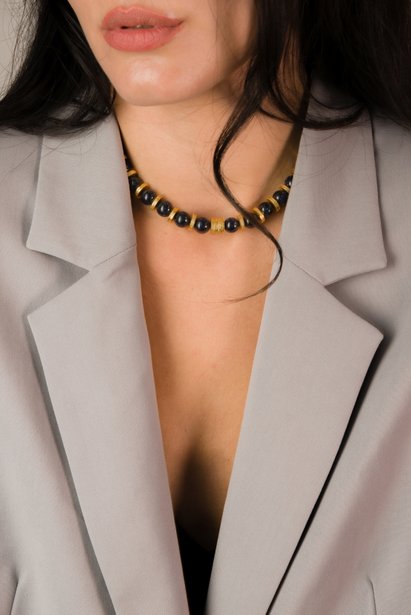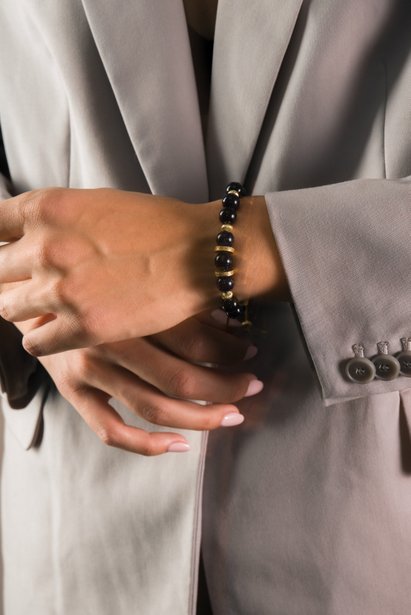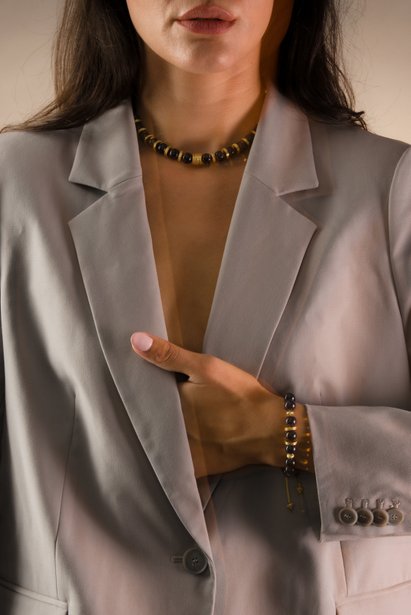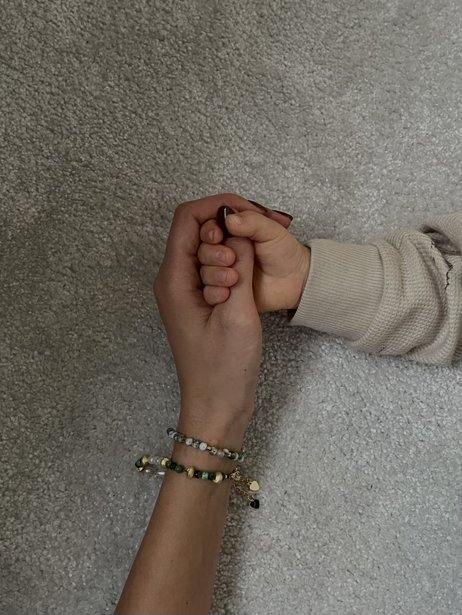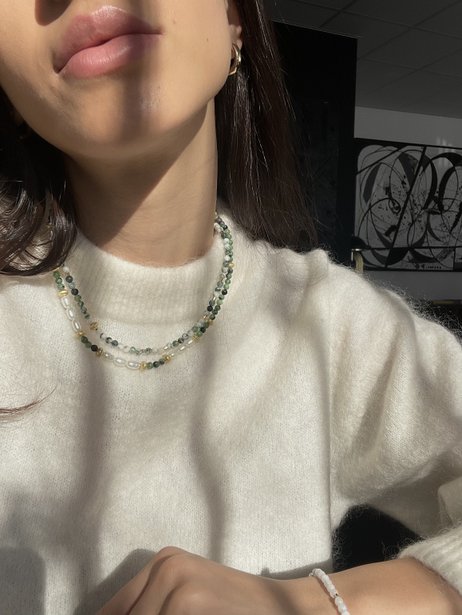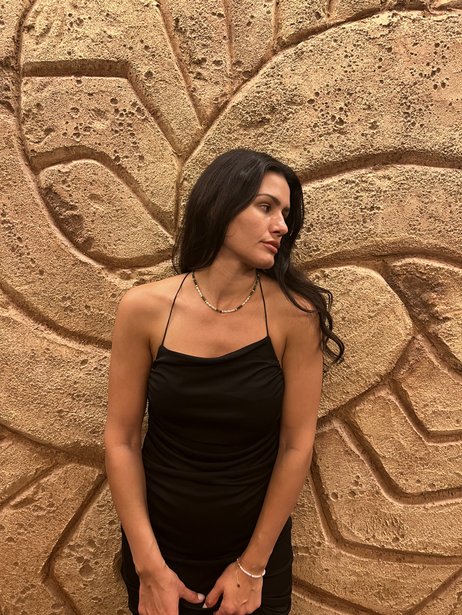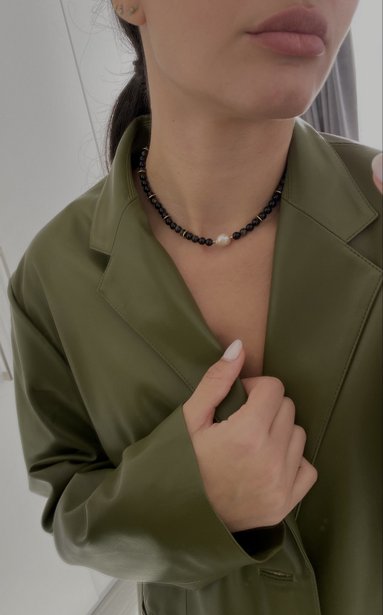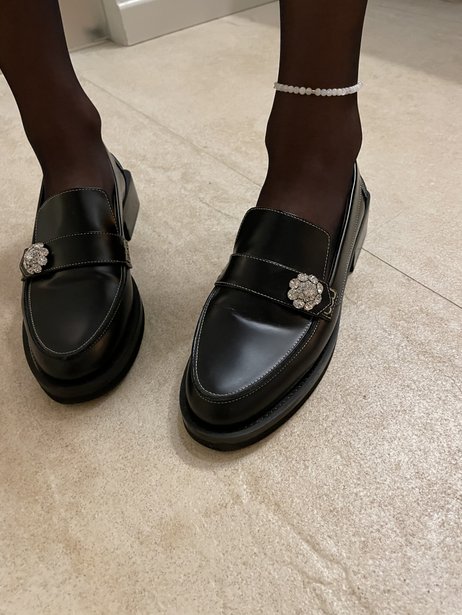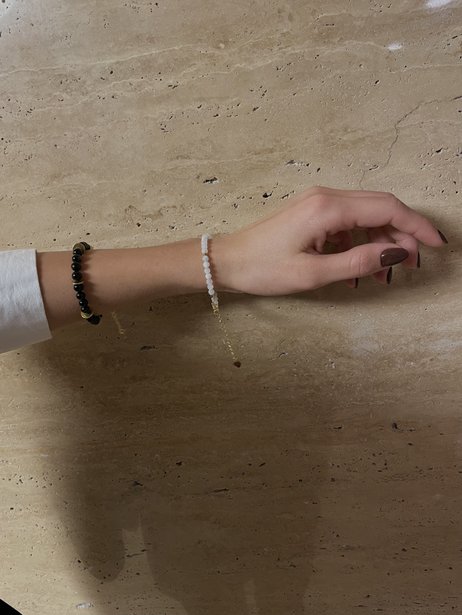 Valentine's Treats from MONTEZUMA'S…. Jar of Hearts… 16 Truffle Collection… www.montezumas.co.uk … & more x
MONTEZUMA'S…. Britain's Greatest Little Chocolate Company
Share the love this Valentine's Day with a spectacular treat from Britain's Greatest Little Chocolate Company. Known for creating brilliant and unique flavour combinations, the Lots of Love range is carefully handcrafted in its Chichester-based factory and comes in 100% recyclable, biodegradable or compostable packaging – what's not to love?
Jar of Hearts (600g)
Milk or Dark Solid Hearts
RRP £22.50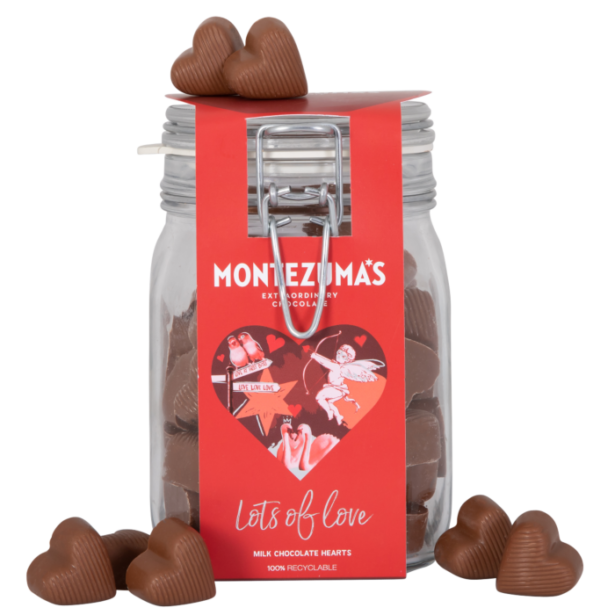 16 Truffle Collection
Dark chocolate hazelnut praline hearts and milk chocolate salted caramel hearts
RRP £14.99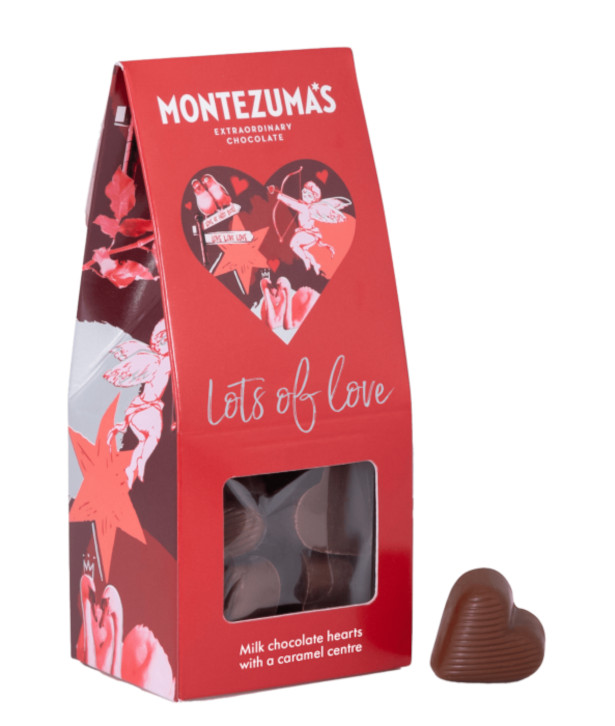 Lots of Love Truffle Carton
Milk chocolate and caramel hearts
RRP £7.99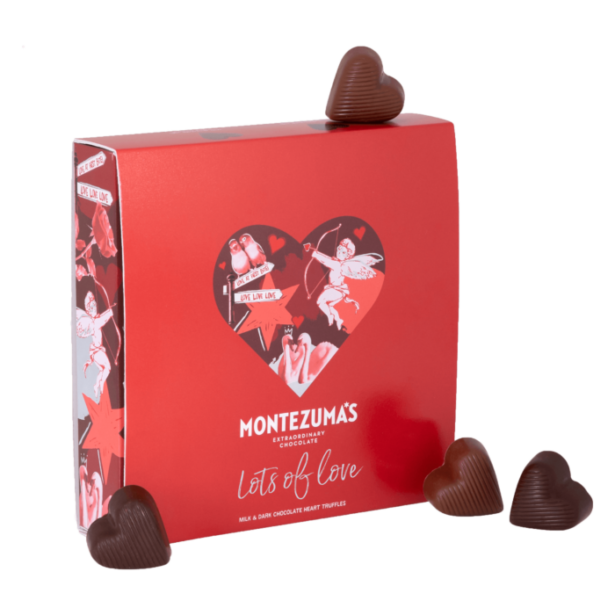 90g Bar Library
Includes: Splotch, Happiness, Black Forest, Happy Hippy and Hot Pickle
RRP £13.99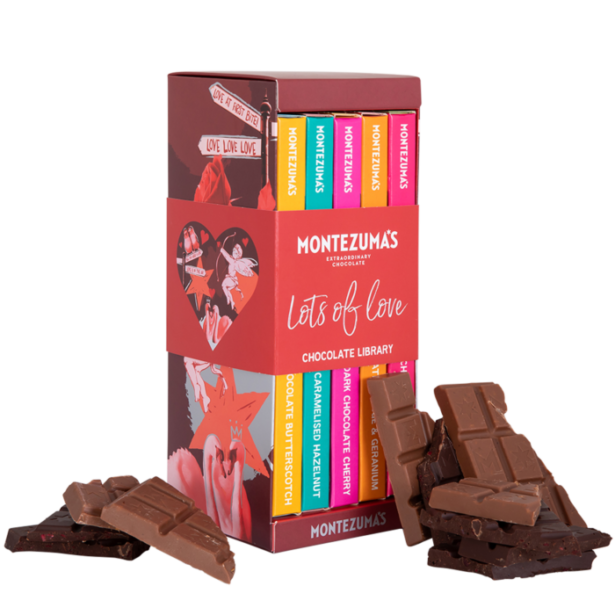 To purchase please visit montezumas.co.uk
Escape Room In A Box (3in1) – RRP£99.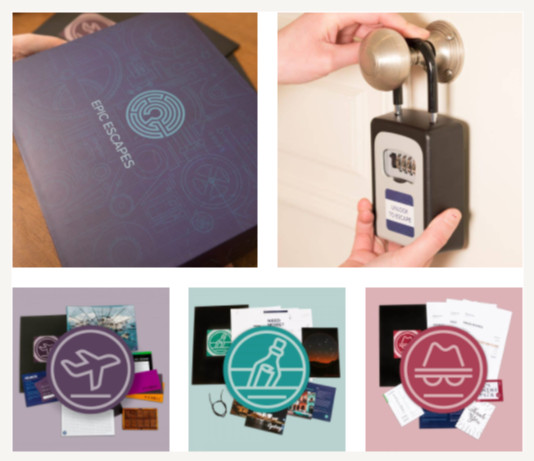 Perfect for special occasions and suitable for all the family, creating an escape room at home provides hours of entertainment! Teamwork, creativity, logic, and attention to detail will be needed to unlock the door and make your escape in time!
www.epic-escapes.games/product/escape-room-in-a-box/
Price: £99 (free shipping)
Their escape rooms are designed for 3-6 players, so are very suitable for family groups etc. However, it is also possible to play as a couple (one person as gamemaster and the other trying to escape).