BLoved www.blovedcandles.com have a range of aromatherapy scented candles that would make great Valentine's Day gifts.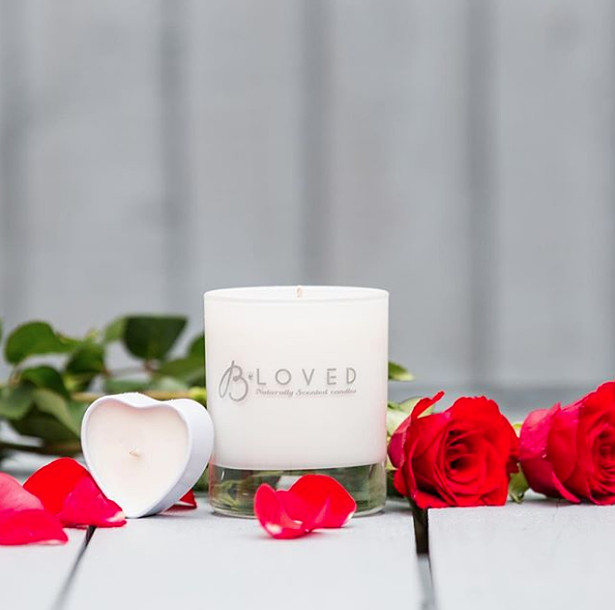 All the candles are hand poured and the Calmer is specifically designed to help relax you, and would be great for either him or her. It has a scent of sweet Marjoram and Ylang Ylang which is warming and relaxing and is great for anxiety, restlessness and stress. It also contains lavender which is revitalising and restorative.
See more at > www.blovedcandles.com/shop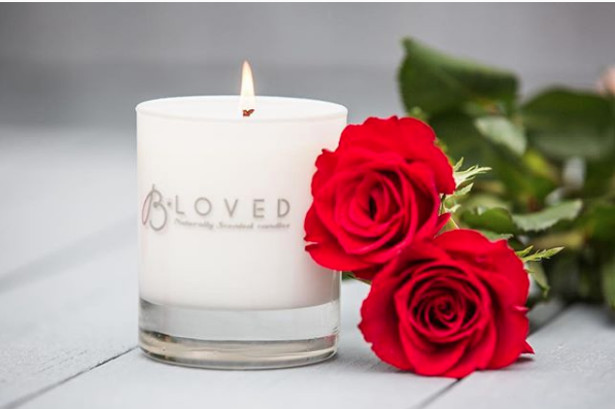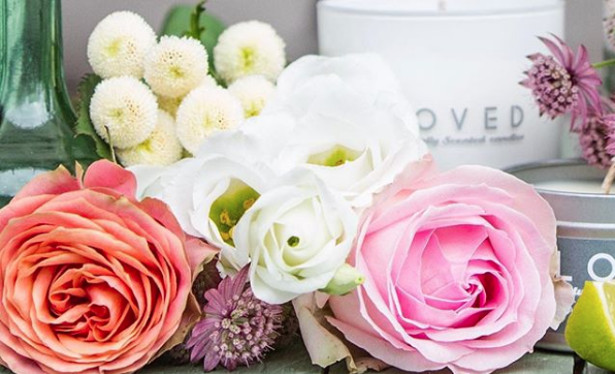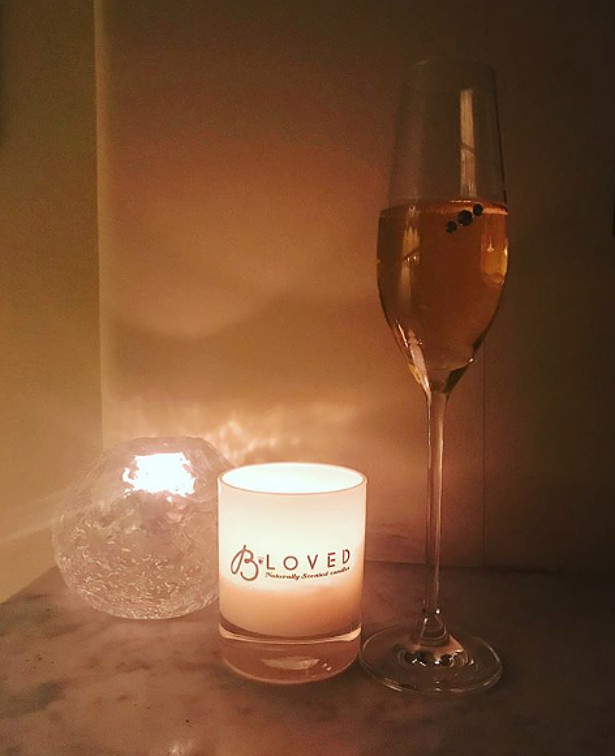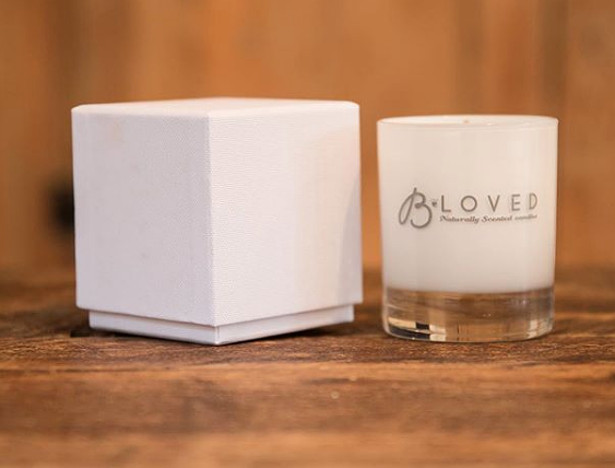 Give the gift of good skin this Valentine's Day with Ayumi. www.ayumi.co.uk
www.tesco.com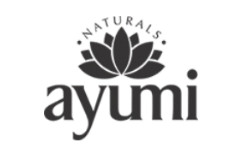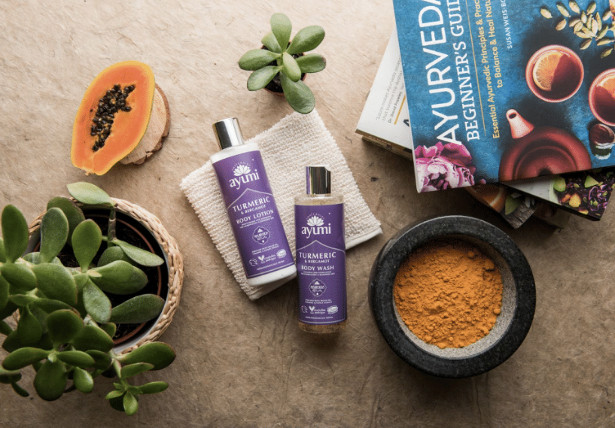 FACEBOOK | PINTEREST | YOUTUBE | INSTAGRAM
RRP:£5.00 For get the fancy jewellery, trips abroad and unnecessary junk.This Valentines Day give a gift with meaning, purpose and long term benefits, Gift Ayumi. Inspired by ancient Ayurvedic principles, Ayumiwas founded following a gap in the marketing for a skin care brand that mirrored the current lifestyle trends across the UK. Veganeating,natural ways of living and resourcefulness were trending but there wasn't a skincare brand around that took on these principles and provided us with the benefits we were seeking for our lives and our bodies. Enter Ayumi, they have formulated several ranges and an impressive portfolio of everyday products using the very best ingredient that ooze benefits. The Turmeric & Bergamot range has been specially formulated to combat dehydrated and dry skin and inject a boost of radiance. Using renowned ingredients including Turmeric that brightens the skin, Papay that softens and Argan and Avocado oil which hydrates and restores your natural glow, Ayumi have created a skincare range that looks after your skin and looks after you. Shop the complete face and body ranges for your loved one this Valentine's Day.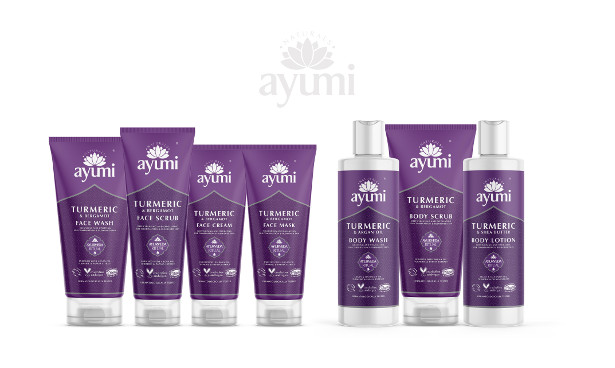 Ayumi Turmeric & Bergamot Body Lotion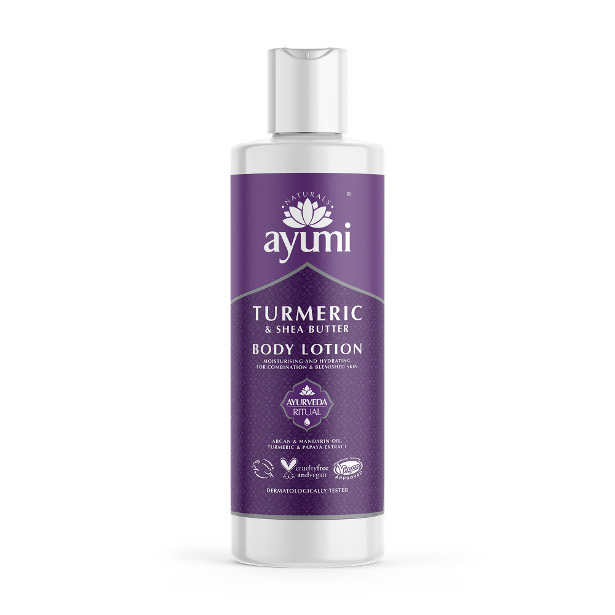 Ayumi Turmeric & Bergamot Body Wash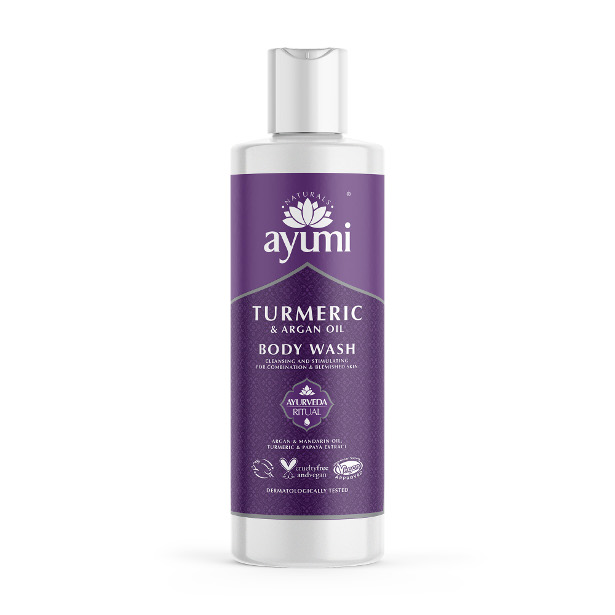 Ayumi Turmeric & Bergamot Body Scrub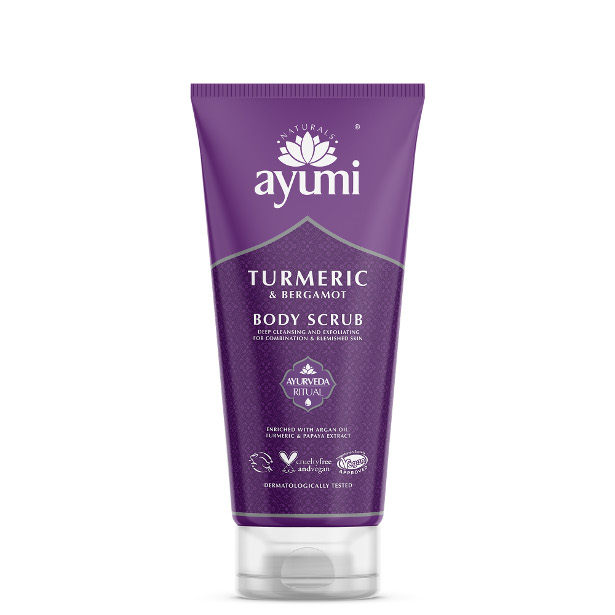 Ayumi Turmeric & Bergamot Face Wash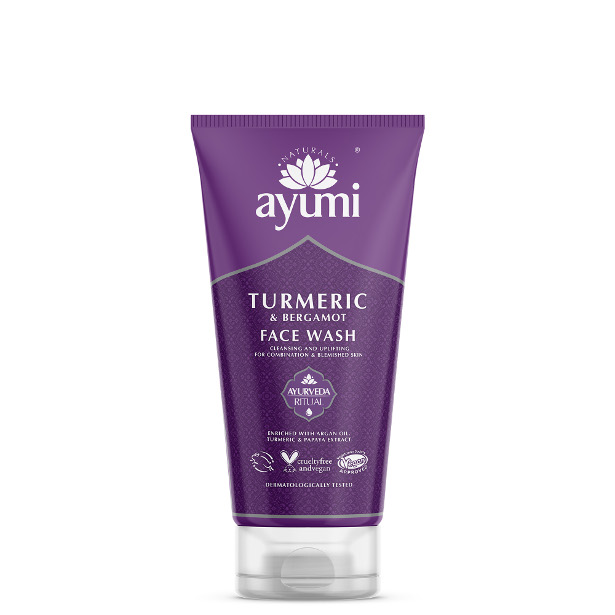 Ayumi Turmeric & Bergamot Face Scrub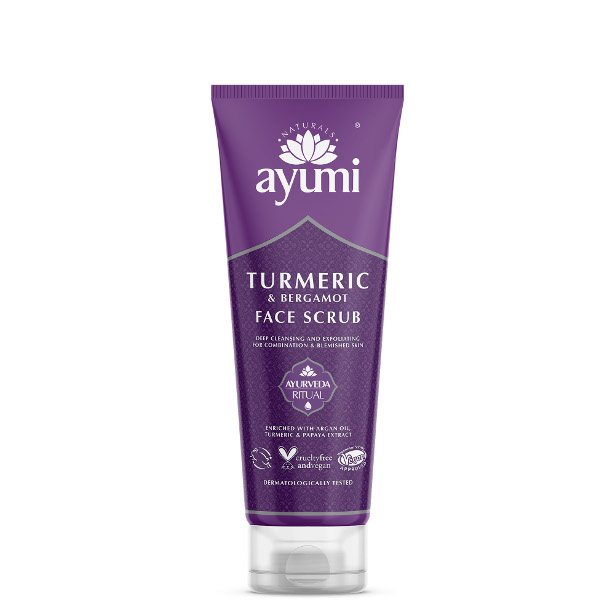 Ayumi Turmeric & Bergamot Face Cream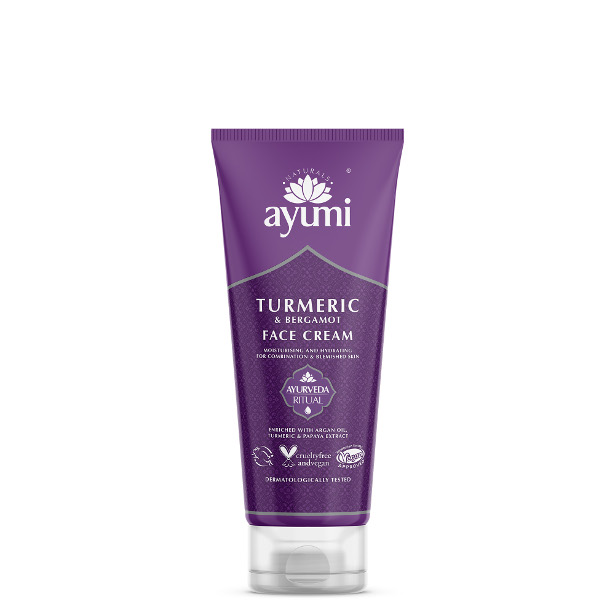 Ayumi Turmeric & Bergamot Face Mask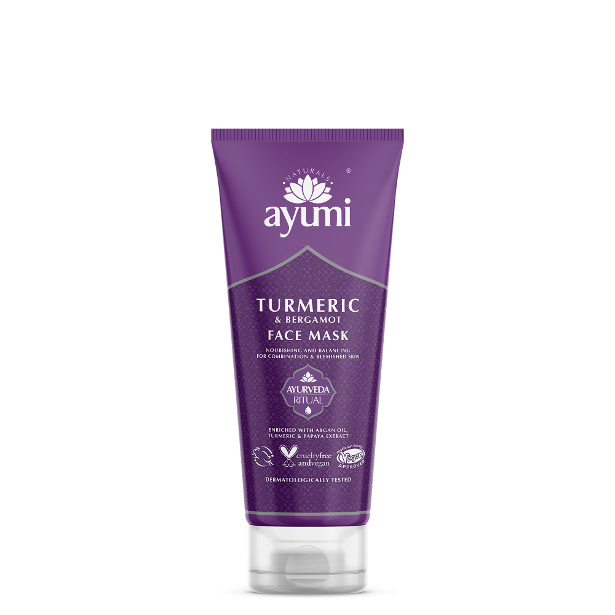 The perfect gift this Valentines
Show your love this Valentine's Day with a pair of
BACKBEAT headphones from the Plantronics range
FACEBOOK | TWITTER | YOUTUBE | INSTAGRAM | LINKEDIN
Take your workouts to the next level
BACKBEAT FIT 3100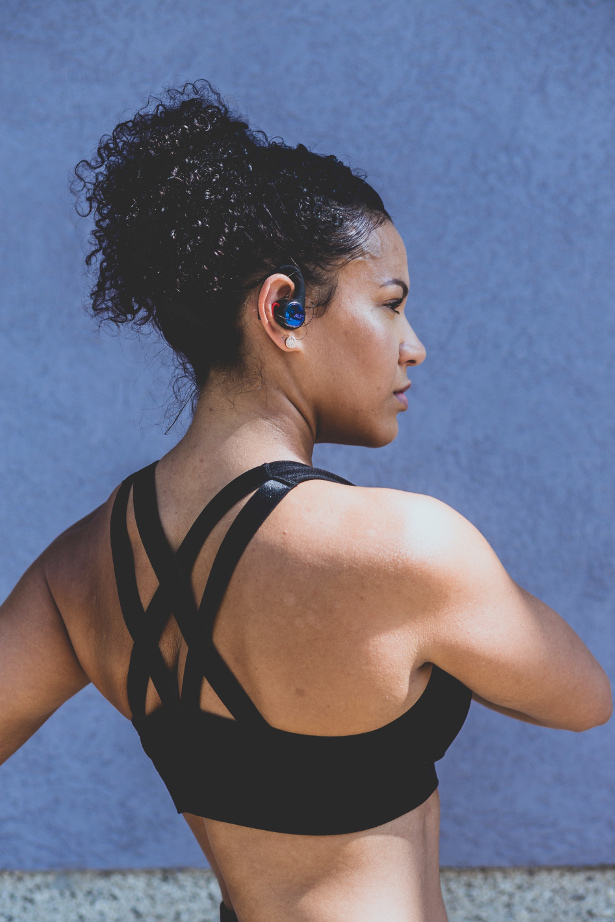 With a flexible design for ultimate comfort, the sweatproof and waterproof BACKBEAT FIT 3100 true wireless sport earbuds from Plantronics will have you taking your workouts to the next level. Featuring Plantronics' new Always Aware technology you will be able to stay connected to your surroundings like never before, enjoying safer training in any environment. With up to 5 hours of continuous wireless listening and 10 additional hours provided by the charge case, staying on the move has never been easier. And with a downloadable app and on-ear controls the BACKBEAT FIT 3100 can be customised for a unique listening experience.
RRP:£129.99
Immerse yourself in rich audio
BACKBEAT GO 810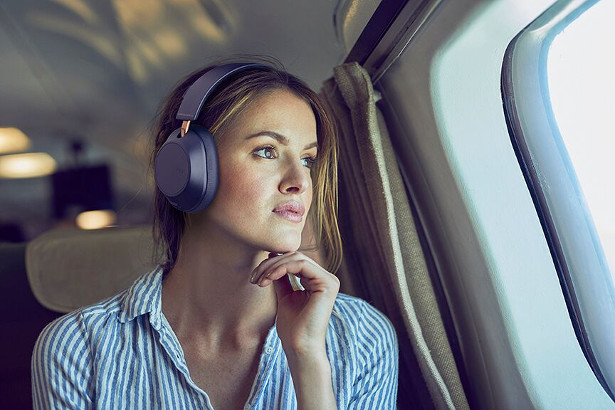 As part of Plantronics music and entertainment range, these over ear headphones are wireless with up to 22 hours of power. The dual-mode active noise cancelling (ANC) feature lets you choose how much outside noise you hear while in use, perfect for those commuting and wanting to feel like they are in their own space. Advanced acoustic technology with dual EQ modes: balanced and bright can be customised through the BackBeat app, for richer more detailed audio. The on-ear controls allow you to take calls, skip tracks, adjust volume, select EQ pre-sets, turn active noise cancelling on and off and activate smartphone voice assistants. The BackBeat GO 810 has memory foam ear pads for long lasting comfortable wear, and comes in navy blue, bone white and black.
RRP: £139.99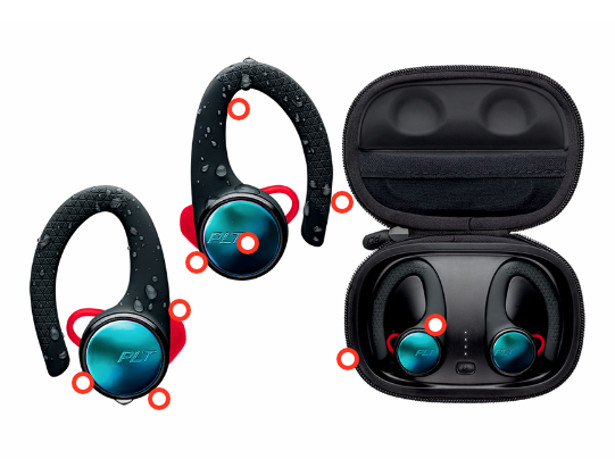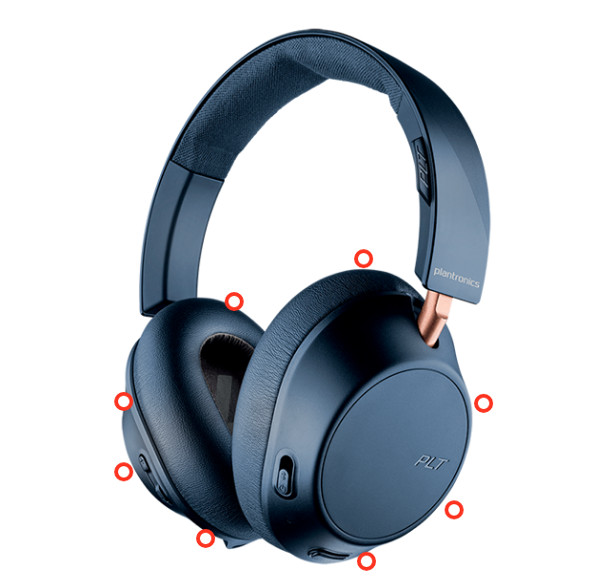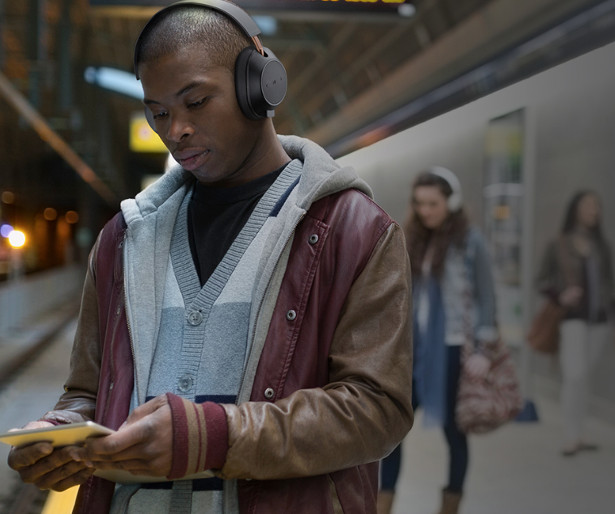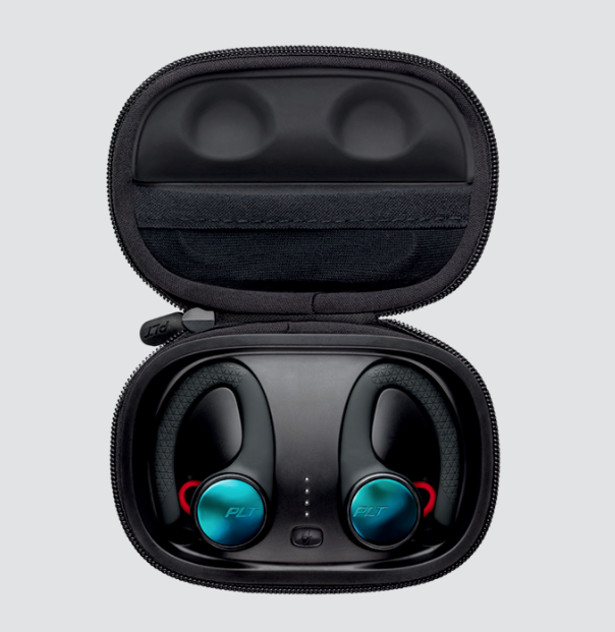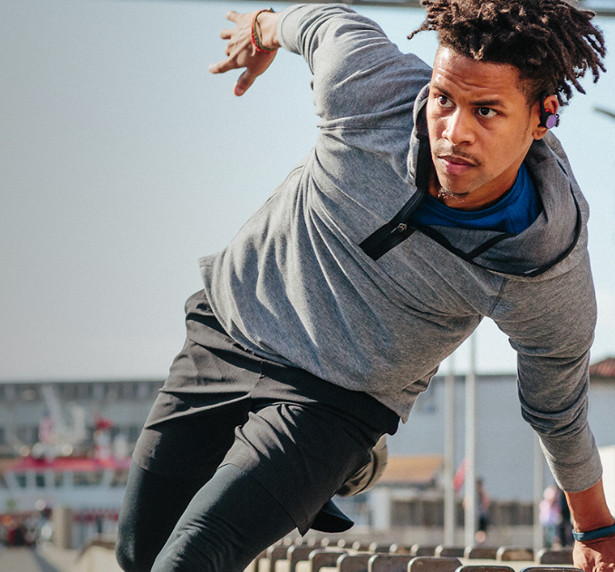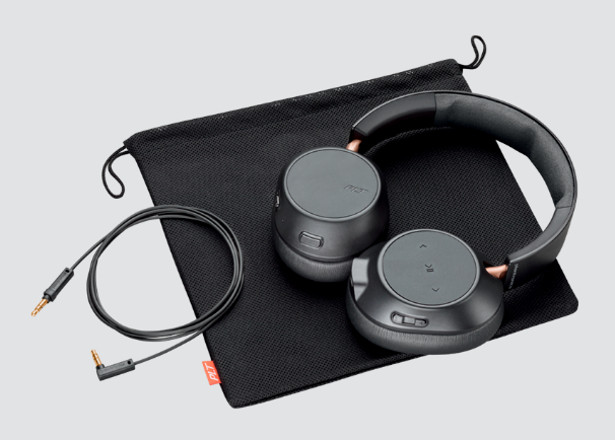 Raise a toast to Valentine's Day
Because a little champagne hurt no one (especially on Valentine's Day), artisan wine glass creator, Lolita, is helping loved-up couples toast the season of love with a brand-new collection of coupe glasses.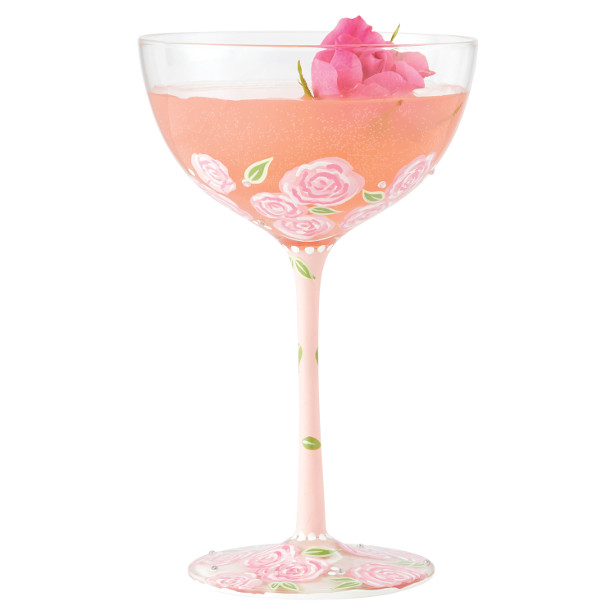 Known traditionally as a champagne coupe or a champagne saucer used for super special occasions, the four new designs are synonymous of the originals from the Great Gatsby era in their shape and style – featuring a long stem and broad shallow bowl – making them a stylish and practical gift this Valentine's Day.
Available in different designs featuring patterns and colourways infamous with artist Lolita's style, the new couple glasses include Lavender Lemonade, Pink Lady, Honeycomb and Eternite. The bottom of each glass also includes a cocktail recipe for you to try out and taste at home. So, rather than the cliché meal and drinks this Valentine's Day, why not enjoy a cocktail night all cosy at home, trying out the different recipes and sharing the concoctions together?
Each glass from Lolita is wonderfully exclusive – no two glasses are identical. Every Lolita glass begins life as a sketch drawn by an artist. The glasses are then mouth blown using traditional techniques and are hand-crafted. As all of the glasses are made using this method, slight variations can occur in the thickness of the rim or the weight of the product – all adding to the charm that is a Lolita glass. Essentially, you're giving a gift that is as unique and wonderful as the person receiving it – a total one-of-a-kind!
Standing at 16cm tall and presented in a gift box, making them nice and easy to wrap so you can beautifully present your gift come Valentine's Day, each glass in the new coupe collection retails with a SRP of £18. To purchase items from the brand-new Lolita coupe collection including Lavender Lemonade, Pink Lady, Honeycomb and Eternite, visit: www.designsbylolita.co.uk.
Valentine's Day is the perfect time for an intimate dinner and a glass of wine, celebrating the love you share with your significant other.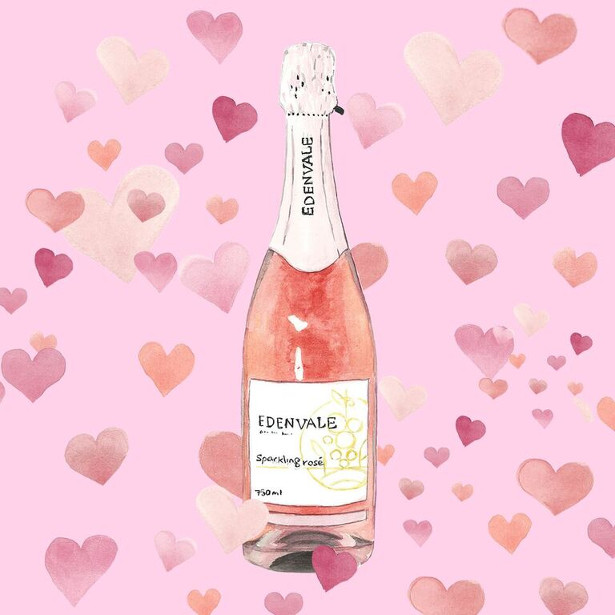 There is no shortage of options when planning the perfect night – why not find a picnic spot with an incredible view and some takeaway or organise a cosy night in with a home-cooked meal and a movie? However you choose to plan your day, there is always room for a delicious bottle of wine.
But what about those who are pregnant, driving or just don't feel like drinking? Well, Edenvale Wines has the perfect solution!
Developed through the same process as wine before the alcohol is removed, Edenvale's range brings with it the delicious taste of real wine, without the hangover. Edenvale has all your favourite wines covered with a variety of reds, whites and sparkling, giving you an option for any taste.
Giving Jewellery For Valentines? Here are 5 Care Tips For His and Hers Jewellery
www.argylejewellers.com.au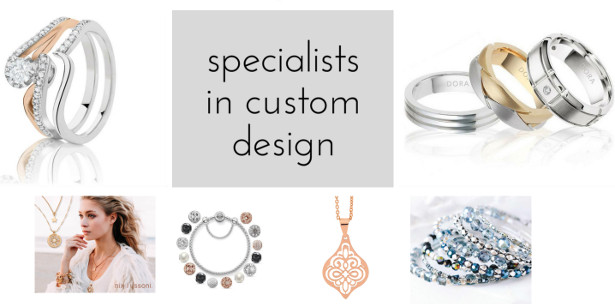 If you want your jewellery to last a lifetime (or more), you need to make sure that you take care of it. Here are 5 simple tips that will ensure your jewellery doesn't lose its sparkle:
Limit Exposure to Light and Heat
Think of the damage the sun's UV rays can do to your body – did you know that it can be equally as damaging for jewellery? In particular, the durability, colour and shine of coloured gemstones can be negatively affected by the sun. These effects change depending on the gemstone in question. Some jewels – like amethyst, kunzite and topaz – fade and become more susceptible to damage. Pearls and other delicate materials (like ivory) can bleach and become brittle. Other gems, like amber, turn dark. Excessive heat and sudden temperature changes can also fracture some gems, and heat can easily remove the natural moisture that they need to maintain their beauty.
Avoid Chemicals
Chemicals can be very damaging to the surface of gemstones as well as precious metals like gold, silver and platinum. We're not just talking to the chemistry professors – chemicals can include everyday substances like sunscreen, hairspray, perfume and body lotion. Try to limit your jewellery's contact with these chemicals, and always remove your jewellery before going swimming (due to chlorine) or using cleaning products.
Feel free to check out their website: http://www.argylejewellers.com.au
WHETHER YOU ARE PRO- OR ANTI-VALENTINE'S – AWARD-WINNING GRACE STEVENS HAS THE "SWEETEST" IDEAS FOR YOU
CELEBRATE THAT SPECIAL ONE OR EVEN YOURSELF THIS VALENTINE'S BY LEARNING THE CRAFT OF HOW TO DECORATE CUPCAKES LIKE A PRO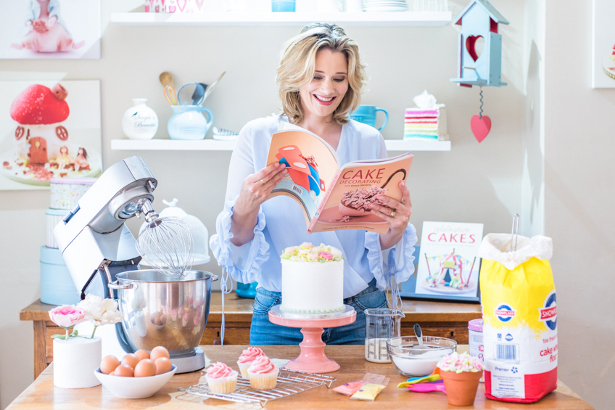 Whether you are pro- or anti-valentine's – the multiple award-winning decorator, instructor, TV personality and author, Grace Stevens, will present two workshops this year aimed at those who sit on either side of the fence. At these classes, you will learn the "sweetest" craft of them all – how to decorate cupcakes like a pro using materials such as fondant.
For those who have been successfully earmarked by Cupid and would love to impress the object of their affection with a creative, adorable, self-made treat, Grace will share her skills on how to model a cute fondant piggy with modelling paste (with the message "I MUDdled along 'til I met you"), as well as three additional Valentine's themed cupcakes. And you can join in before the most romantic of all days arrives so that you are well prepared to create your own, as the workshop will take place on Saturday, 9 February 2019 (at only R550, with all materials included).
But for those who are likely to eye-roll at those part of the love sick population, but would still like to celebrate themselves with some self love on Valentine's Day itself, Grace has the solution too. On this day, you can learn how to pipe blueberries, raspberries, berry blossoms and leaves to decorate six one-of-a-kind cupcakes. And best of all? You get to take them home and enjoy them all by your amazing self. At only R550 (with all materials included), that is one fine way to spend the 14th of February this year, while avoiding love being in the air out there…
Booking for either classes, which takes place from 09:30 to 13:30 in Bergvliet, is essential as these popular workshops by Grace Stevens sell out fast. To secure your spot, send an email to info@gracestevens.co.za.
As Stevens herself states: "Apart from having a lot of fun, the skills that you will acquire at the workshops can be used over and over, and will also enable and encourage you to come up with your own creations. You can expect a fun-filled learning experience, acquiring the craft on how to make creations that others won't believe aren't the real deal. And I promise we won't talk about love during our anti-Valentine's workshop."
Apart from being the owner and founder of Cupcakes by Design, Stevens is also a tutor at Pretty Witty Cakes, the world's largest online cake school, which boasts students from 58 countries. She is also a regular face on SABC3's breakfast show, Expresso, amongst others.
For more on Stevens and her upcoming workshops, visit www.gracestevens.co.za.
Also join the conversation on Facebook (Cupcakes by Grace Stevens), Twitter (@cupcakesbyd) and Instagram (Grace_Stevenschef).
Footner Exfoliating Socks for Baby-soft feet… A fresh and healthy look for your feet in as little as a week!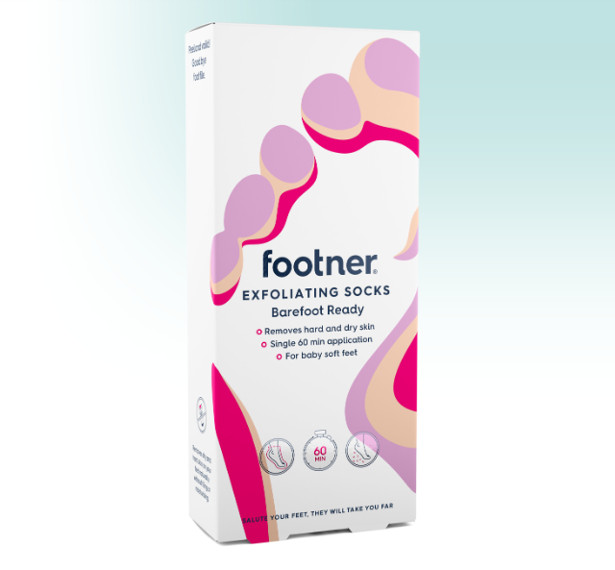 Hard skin causing you heartache? Calluses creating complications? Dry skin causing you difficulty? You're not alone, 80% of the adult population suffer from these foot "faux-pas".
So, if you're on the lookout for the perfect at home pedicure without all the filing, scraping and grating then look no further, Footner Exfoliating Socks allow you to be barefoot-ready all year round with minimal effort. That way you can be sandal-ready in the summer, pedi-perfect for party season and dare to bare in yoga classes.
Footner promotes a natural process of peeling by using Alpha Hydroxy Acids (AHAs) which helps to loosen the dead skin, whilst moisturisers in the formula leave the skin softer and smoother after every use. Footner Exfoliating Socks are free from parabens, perfume and allergens and are dermatologically tested.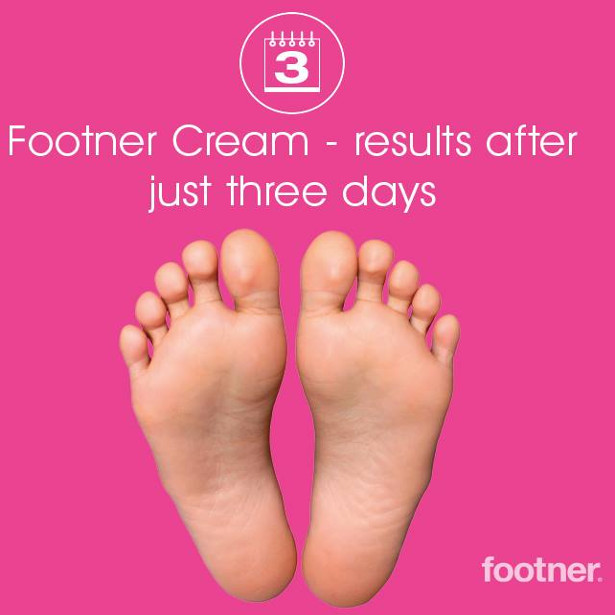 Hard skin – why me? Repeated pressure and friction are the main reasons for the build-up of dead skin on our feet, particularly on the soles and heels, making it difficult for the body's natural exfoliation process to cope with. If the build up of dead skin is not treated it can develop into calluses, cracked or even bleeding heels.
Baby soft feet…step this way Ditch the foot file and pop on a pair of the Exfoliating Socks and let them do all the hard work to remove hard skin and calluses, leaving your feet ready for anything.
The first step to fabulous feet is to slip on the socks and make sure you have 60 minutes free to relax while the socks get to work. To help keep them in place pop a pair of your own socks over the top. Just think of all the things you could do with an hour of me-time – a perfect opportunity to put your feet up and catch up on all those shows you've been missing!
After the hour is up, remove the socks and then soak your feet to wash away any excess residue. It can take up to 7 days for the effects to be visible, but once the peeling is done it will reveal feet you will want to show off all year round.
For pedi-perfect feet all the time, use Footner socks whenever you need them, but we do recommend you allow at least 4 weeks between treatments. For an extra treat to also help improve results, why not soak your feet in warm water before using the socks, for the full foot spa experience.
Footner Exfoliating Socks can be found in Boots, Superdrug, from selected pharmacies and online, RRP £19.99. More information about the Exfoliating Socks, please visit www.myfootner.co.uk

What do Footner Exfoliating Socks do? Footner Exfoliating Socks remove hard and dead skin, rejuvenating feet making them baby-soft.
How do I use Footner Exfoliating Socks? Footner Exfoliating Socks are incredibly easy to use and require minimal effort. Simply remove Footner Exfoliating Socks from the packaging and cut along the dotted line. Place the ready-to-wear socks on your feet and close using adhesive strap. Keep socks on for 60 minutes and let them work their magic. Rinse feet immediately after removing socks. We recommend keeping your feet in a normal position, not laying down or with your feet high to avoid spilling any liquid from the socks. You can wear your own socks over the top of the Socks to help keep them in place if you wish.
How does it work? Footner Exfoliating Socks contain Alpha Hydroxy acids (AHA) which loosen the "glue" between the skin cells, promoting the natural process of peeling. This results in a shedding of the hard, dead skin on your feet without harm to healthy skin cells. Moisturisers in the sock leave the skin softer and smoother after the application. Footner Exfoliating Socks are free from parabens, perfume and allergens and are dermatologically tested. The ingredients used in Footner are gentle on the skin, targeting only unwanted dead skins cells, not the healthy ones.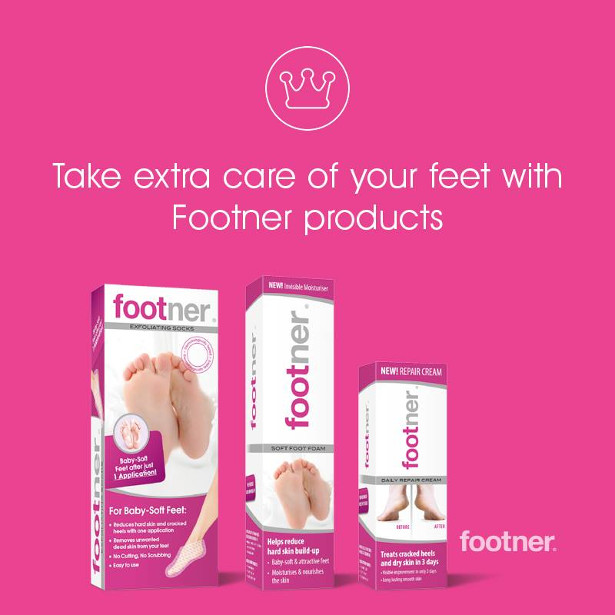 How long before I see results? Results vary depending on the person, but it usually takes around 7-10 days from the time you've "applied" the socks. After the peeling stage has stopped you will begin to see the impact as beneath the dead skin, soft, smooth and beautiful skin is revealed. Be careful not to forcefully remove skin when the peeling process begins as it may damage the underlying skin.
Can I use Footner Exfoliating Socks if I'm pregnant, diabetic, suffer from poor circulation or a nursing mother? If you are pregnant, diabetic, suffer from poor circulation or are a nursing mother, we recommend you consult your general practitioner before trying new foot care products.
How often can I use Footner Exfoliating Socks? Footner Exfoliating Socks should be used every 2-3 months for smooth feet all year round.
Are Footner Exfoliating Socks effective on corns, verrucas/warts? Footner Exfoliating Socks are not intended to be used on corns and verucas/warts. However, consumers will experience a softer skin around the corns. Some people can then peel off the corn without much effort and do not feel any pain.
Where can I buy Footner Exfoliating Socks? Footner Exfoliating Socks can be found in Boots, Superdrug from selected pharmacies and online, RRP £19.99. More information about the Exfoliating Socks, please visit www.myfootner.co.uk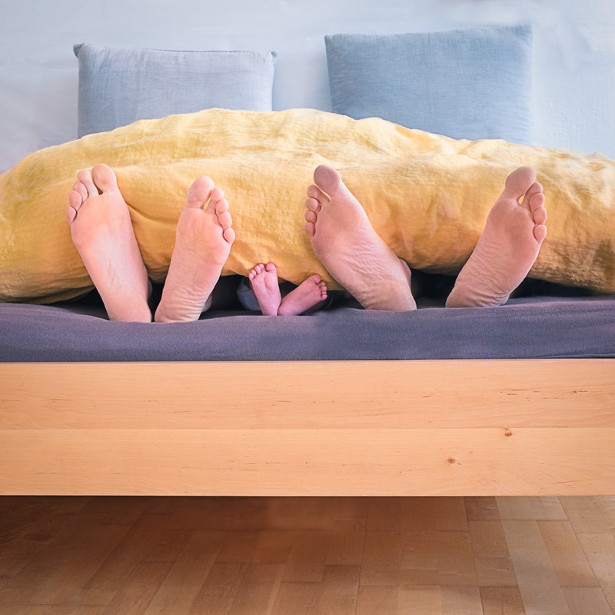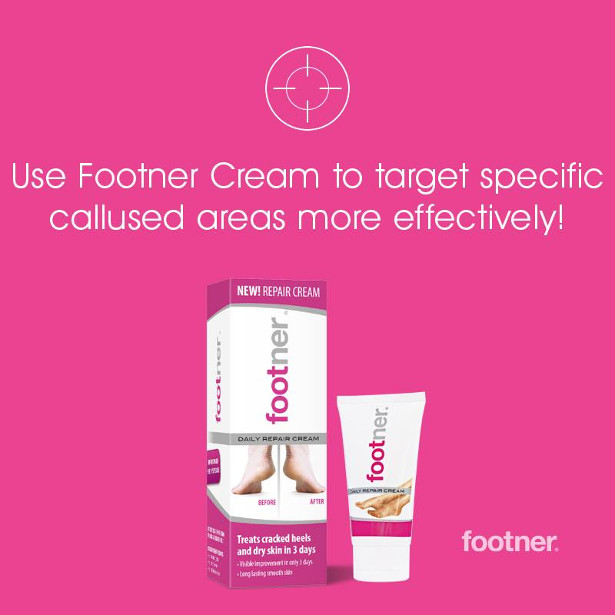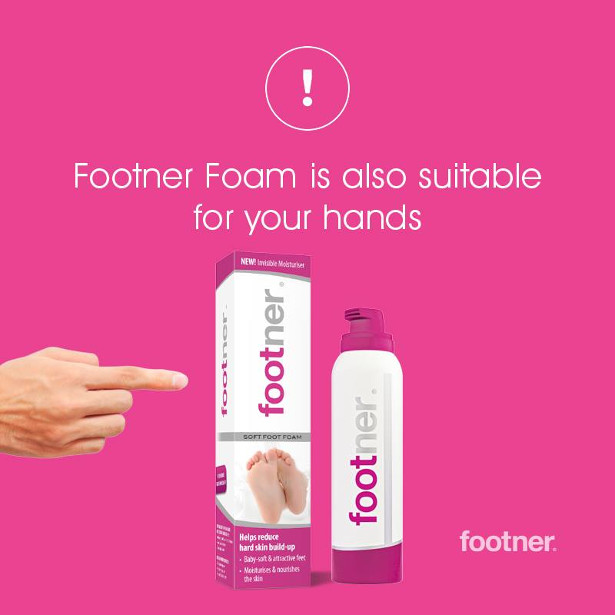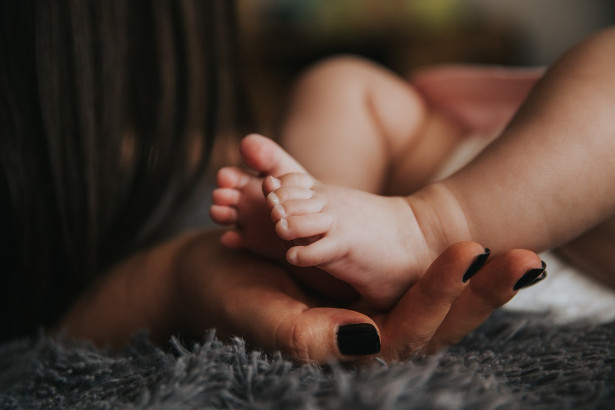 The Wand
Light a candle with the touch of magic
True to its history of luxury and innovation,
S.T. Dupont brings a touch of magic to the home with The Wand
the first luxury candle lighter from the masters of the art of fire.

This September, S.T. Dupont will bring light and luxury into the heart of the home with the launch of its new, exquisite candle lighter – THE Wand. The elegant, state-of-the-art home accessory will be the first of its kind and the latest addition for S.T. Dupont. The Parisian luxury heritage brand is globally renowned for creating exquisite leather goods, luggage, bags, accessories, writing instruments and lighters.
Distinctive Form, State of the Art Function
The Wand's sleek and slender oval design features the high-tech engineering and stylish function of the flat blue torch flame, offering the most elegant accessory for your atmospheric autumn nights. Ideal for lighting any candle, it sits perfectly in the hand and extends to even the most hard-to-reach wick.
A Chic and Stylish Design piece
The Wand is a stunning contemporary accessory that seamlessly combines both form and function with a contemporary, opulent finish. Designed to suit any interior, the collection features six distinct, timeless finishes; from the signature S.T. Dupont lacquer [a unique recipe which is known by only three artisans in the world] in red, blue, black or white, as well as brushed chrome or textured gold.
Spark the Magic
Synonymous with family heritage and tradition, THE Wand is a luxury accessory that is sure to become a treasured gift for the home, adding a touch of magic to any occasion, from a romantic dinner to a relaxing spa retreat.
To light a candle is to open a door to dreams, desires and delights, whether it is time to oneself or to share. With THE Wand, this endless magical atmosphere is right at your fingertips, instantly conjuring up a warm, aromatic allure.
A truly exceptional gift, THE Wand Home Candle Lighter is available to purchase for RRP £150 – £180 from Harrods, William & Son, Selfridges and online at www.st-dupont.com
The Wand
Light up your world with a touch of magic
An Exceptional Gift by S.T. Dupont
www.st-dupont.com
Shimmer and shine this Valentine's Day with a Unicorn Snot Lip Gloss from National Theatre Bookshop!
A perfect present for your loved one or just to treat yourself!
Making you feel fabulous on a special day
Unicorn Snot Lip Gloss – £7.50 Each – National Theatre Bookshop – shop.nationaltheatre.org.uk

Mighty Fine Honeycomb Treats… could be the perfect Valentine Treat… and then after that!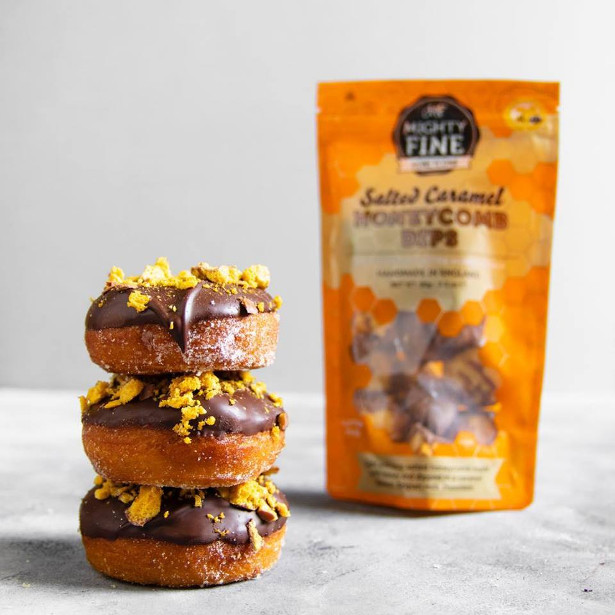 FACEBOOK | TWITTER | INSTAGRAM
There's a new challenger to the biscuit for that perfect 4pm tea accompaniment – the Mighty Fine Honeycomb Dip.
Available as bite-size chunks to share (or not) and a snack bar, this light and delicate treat is not only made from the most natural ingredients but also vegetarian and gluten-free.
The light & crisp honeycomb is made with British honey and covered in a variety of the finest ingredients from luxurious dark chocolate to salted caramel, so there's bound to be a favourite for everyone.
Available in:
· Belgium Milk Chocolate 30g bars £1 & 90g dips £2.50
· Belgium Dark Chocolate 30g bars £1 & 90g dips £2.50
· Salted Caramel 30g bars £1 & 90g dips £2.50
These exceptional handmade honeycomb heroes have come a long way from their humble beginnings in a little shop in Camden. But each piece is still handmade and delicately dipped in smooth Belgian chocolate.
The ideal treat to reward the small victories you achieve every day, and congratulate yourself for being Mighty Fine!
Stockists:
Belgium Milk Chocolate, Belgium Dark Chocolate and Salted Caramel bars and dips available at JS, Amazon, Superdrug, WHS, Whole Foods, Harvey Nichols, Waitrose, John Lewis, BP and speciality independent stores across the UK.
Also available to purchase www.mightyfine.co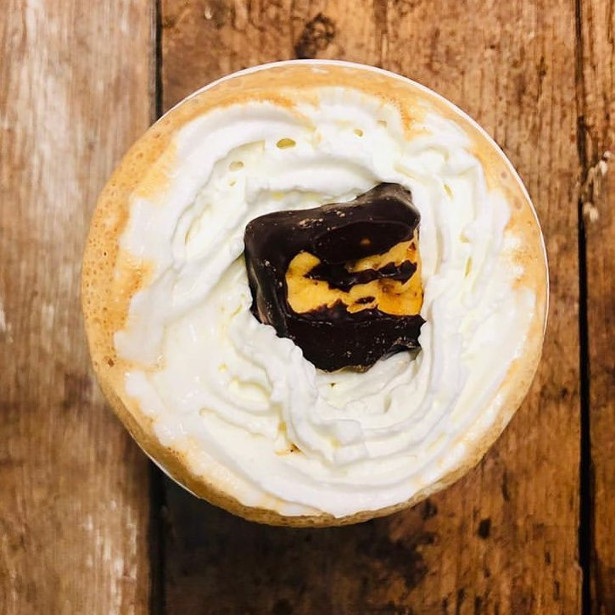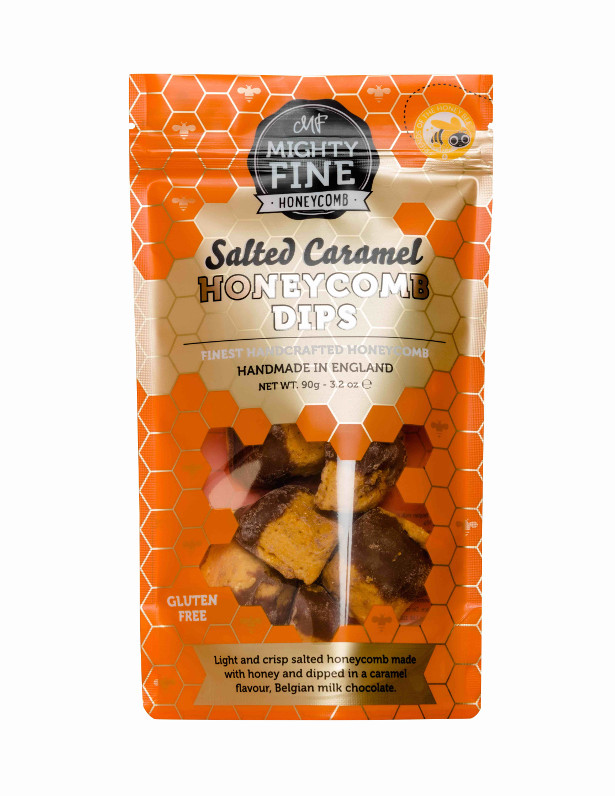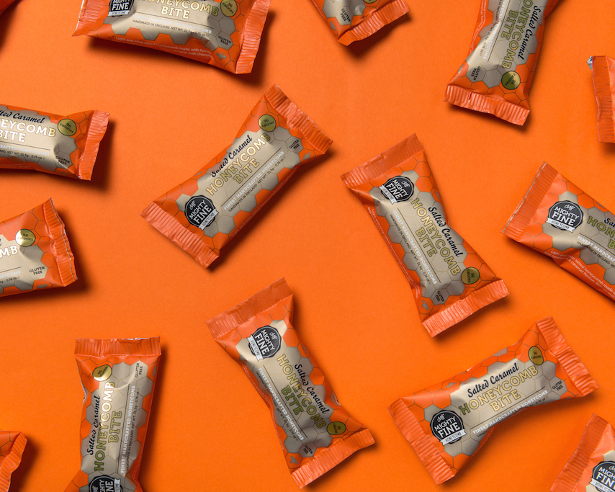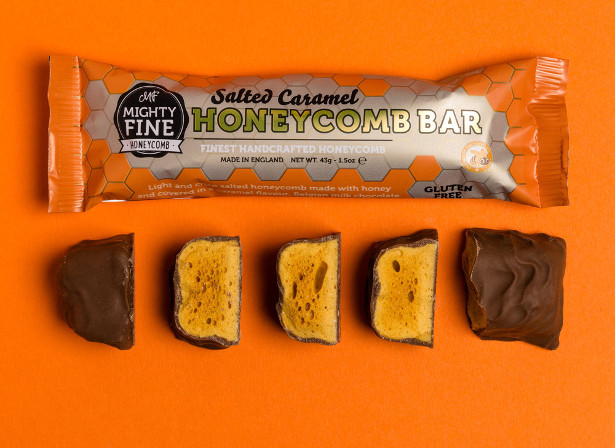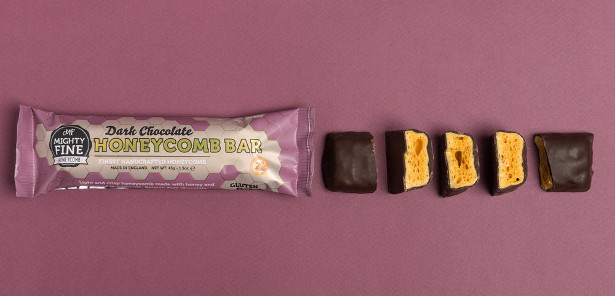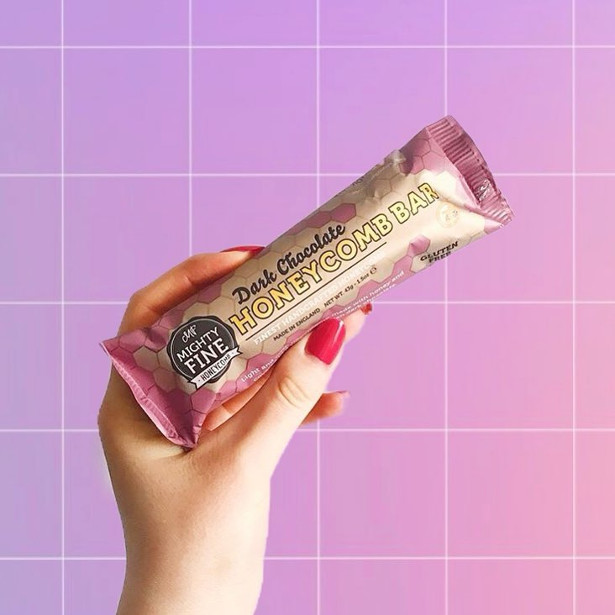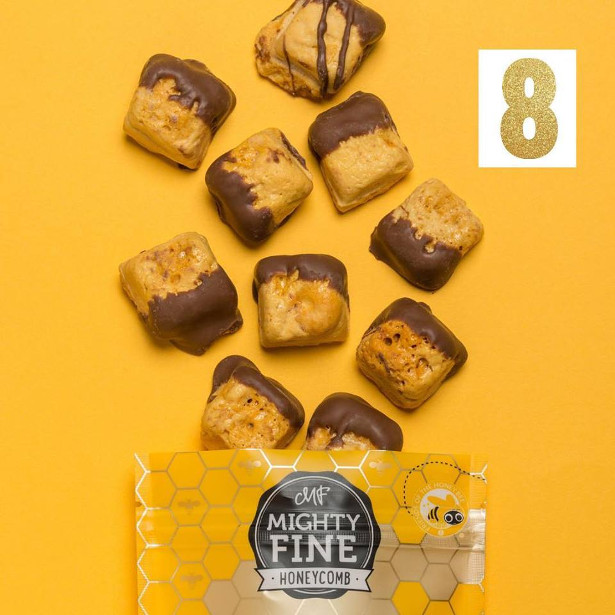 Why not spice up February 14th with Encona's Carolina Reaper Chilli Sauce – the perfect gift for fiery lovers.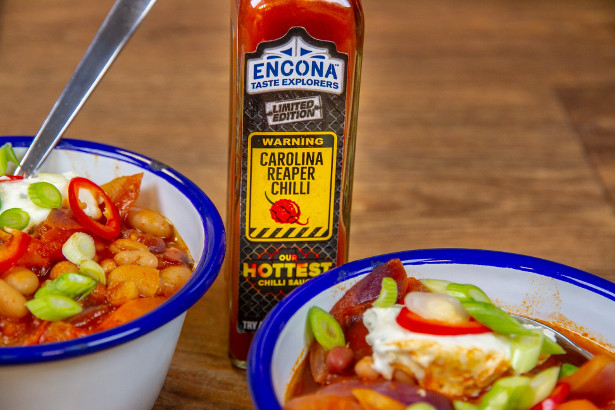 FACEBOOK | TWITTER | YOUTUBE | PINTEREST
The sauce, which features the world's hottest chilli, will certainly spice up your date, and is the perfect gift for any hot food fanatics.
Encona Carolina Reaper Sauce
RRP: £1.59
Stockists: Tesco, Iceland
The astonishingly hot and fruity sauce contains the Carolina Reaper chilli blended with tomatoes, garlic, cumin and orange to give a well-rounded flavour.
The Carolina Reaper chilli, is more than 25 times hotter than the piri piri chilli.
· According to the Guinness Book of World Records, The Carolina Reaper, which originates from South Carolina, is officially the world's hottest chilli pepper – even matching weapons-grade pepper spray!
Perfect as a marinade to create your own hot wing challenge or for supercharging soups and one-pot dishes by adding a few drops whilst cooking.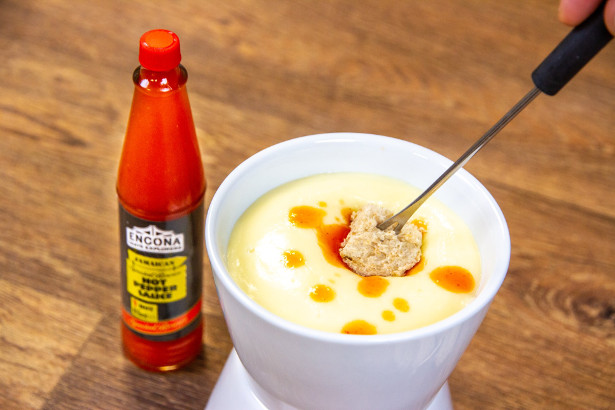 The Magic of Metallic
Whether it's rose gold, bold brass or polished chrome, it seems our love of metallic is here to stay and MY Furniture's latest offerings are just the thing to satisfy our desire for a bit of glamour and shine in our homes.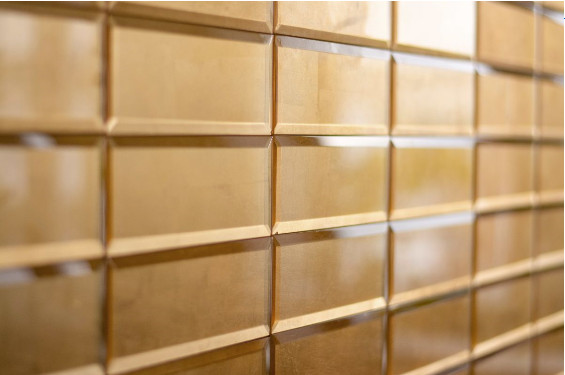 Gold is predicted to be a big trend in the bathroom this year and what better way to incorporate it than with these dazzling new glass wall tiles in a gold leaf finish. Featuring a stylish bevelled edge, these beautiful tiles are sure to make quite a statement and would also look great in the kitchen too. Easily affixed with silicon and priced at £49.99 for a box of 22, they are a great way to introduce some glamour to your walls.
If brass is more your colour, look no further than the new Panatella Coffee and Side tables. These elegant little tables feature sleek tapered legs, giving a nod to the mid-century trend and would be ideal in a contemporary living room. The round toughened mirror top keeps the look light and stylish with the reflective element giving the illusion of space in the room. Priced at £99 for the side table and £154.99 for the coffee table.
Brass is the perfect colour to sit beside this season's nude colour palette and these new Champagne Wall Mirrors are simply stunning. Available as a standard wall (£159.99) or full length size (£239.99) each features a deep brass frame with sensuous curved corners. The brass 'stand-off' wall brackets give the illusion that the mirrors are floating adding further appeal.
For those enjoying the on-trend geometric shapes, the new collection of Anta tables ticks all the boxes. Inspired by classical Greek architecture, the tables have a mirror polish chrome finish with a toughened glass surface. The clever design also features a handy integral shelf, ideal for extra storage or to display treasured knick-knacks. Available as a side, coffee and console table these modern tables are perfect for adding just a touch of metallic to lift your room. Prices start from £169.99.
Not forgetting the bedroom, the new Lavinia storage bed commands quite a presence and features a chrome plated frame. Metallic works really well in the bedroom and this grand bed would coordinate perfectly with other mirrored or chrome furniture. The bed has an impressive high headboard with deep luxurious buttoning and is upholstered in a soft smoke grey velvet. As well as looking the part, the bed also offers ample practical storage underneath which is easily revealed with a gas mechanism. It is available as a double, king or super king with prices starting from £499.99.
For a more subtle look in the bedroom, but which still picks up on the metallic trend, take a peek at the new Aurelia furniture. Available as bedside tables (£169.99) and a dressing console (£239.99), these elegant pieces have a toughened white bevelled edge glass top with striking champagne gold legs and drawer handles to match. With classic lines and a graceful design, these sophisticated pieces are sure to stand the test of time.
Last but definitely not least, the stunning new Alveare Dining Room Chairs are just the thing for adding a splash of glamour to your dining room. Available in a fantastic selection of eye-popping blues, majestic greens and classic greys, these velvet chairs offer supreme comfort while dining. Each one features a unique honeycomb back detail in either chrome or brass, resulting in a very unique design. Customers can even go one step further and have them upholstered in their own fabric of choice. Giving a nod to both the metallic and mid-century trends, these distinctive chairs make quite the statement. Priced at £299.99 each.
Valentines Bedding Faux Fur Throws Trending in Hollywood
www.instyle-decor.com

With a portfolio of over 5,000 Unique Luxury High End Limited Production Design:
Furniture
Lighting
Home Decor
Home Accessories
Decorative Objects
Soft Furnishing
Gifts
Many of which Trending here in Hollywood following "Celebrity Purchases" I am sure we
may have a number of amazing designs you may wish to include in your fourth coming
articles.
I trust you will find the following links helpful:
Example Search Terms: Always Enclose Search Term with "????" For Exact Search
Throw Ideas Go To http://www.instyle-decor.com Use Search Box Term: "Throw"
Magazine Features Go To http://www.instyle-decor.com Use Search Box Term: "Magazine Feature"
Hotel Installations Go To http://www.instyle-decor.com Use Search Box Term: "Hotel Installation"
InStyle Decor Global Social Media Show Cases
Pinterest: https://www.pinterest.com/instyledecor/
Twitter: https://twitter.com/InstyleDecorLA
Instagram: https://www.instagram.com/instyle_decor_hollywood/
Valentines Gifts For Her 2019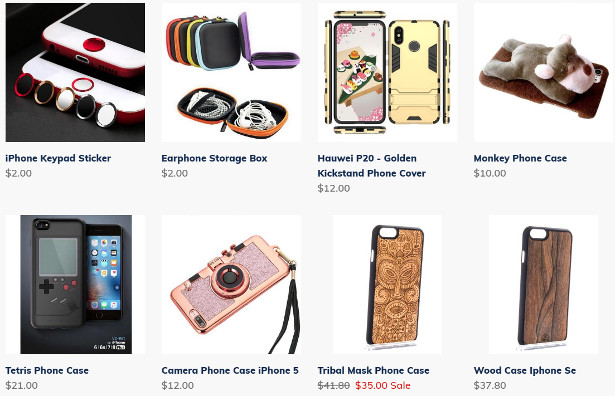 www.trendinggenie.com  specialize in valentines gifts for any age and gender.
Great Valentine's Gift Ideas
https://www.trendin ggenie.com/collections/woman-perfume/products/40ml-ladies-red-high-heel-series-perfume
https://www.trendinggenie.com/collections/kitchen-accessories-work-smarter/products/wall-mounted-vintage-bottle-opener
https://www.trendinggenie.com/collections/kitchen-accessories-work-smarter/products/bottle-ring-opener
https://www.trendinggenie.com/collections/kitchen-accessories-work-smarter/products/lcd-digital-bbq-meat-food-thermometer-wireless-remote
https://www.trendinggenie.com/collections/kitchen-accessories-work-smarter/products/cap-zappa-bottle-opener-and-cap-launcher
https://www.trendinggenie.com/collections/kitchen-accessories-work-smarter/products/electric-wine-corkscrew-with-foil-cutter
https://www.trendinggenie.com/collections/phone-cases-bags-view-trending-cases-online/products/thermal-heat-iphone-5-phone-case
https://www.trendinggenie.com/collections/mens-bracelets-for-fashion/products/volcani c-lava-beads-lava-stones-bracelet
https://www.trendinggenie.com/collections/mens-bracelets-for-fashion/products/coral-skeleton-skull-beads-bracelet
www.trendinggenie.com
Turning Personal Stories into Unique Gifts!
Valentine's Day is their biggest time of the year!
Tellinga
Tellinga creates personalized stories as one of a kind gifts with customized illustrations through traditional mail. Story recipients receive hand-drawn stories about themselves based on unique preferences. It can be fun, dramatic, thoughtful… anything! Your mailbox isn't dead – it's more alive than ever!
Where Sold: Online at Tellinga.com – (delivery anywhere in the U.S.)
HOW IT WORKS:
1. First, select your story length, rating, and genre
2. Next, Upload a photo and add a description of your desired story
3. After receiving your request, our team of professional a rtists will start working on your story.
4. A few days later, the designated recipient of the story will start receiving unique hand-drawn images every other day in their mailbox until the package ends.
Prices: There are four products total:
• One Day Story (The One Day Story consists of one hand-drawn image sent once by one of our creative artists)-$5.99
• One Week Story (The One Week Story consists of three hand-drawn images sent every other day throughout one week)-$14.99
• Two Week Story (The Two Week Story consists of six hand-drawn images sent every other day throughout two weeks)-$24.99
• One Month Story (The One Month Story consists of 12 hand-drawn images sent every other day throughout one month)-$44.99
Why it's special: We live in such a digital world these days as we are always emailing, text messaging and following each other's social media accounts. Some things such as traditional mail (mailbox) have somew hat been forgotten. Tellinga offers a way to tap back into the tangible and traditional by providing a product that you can touch and feel on a deeper level rather than staring at another screen. It provides that old level of eagerness and anticipation of looking forward to checking your mailbox every day. It is the same exciting feeling of when you were exchanging letters of a pen pal or loved one growing up, looking forward to that new monthly/weekly edition of your favorite magazine, or the expectation of a holiday or birthday greeting card. The goal is to provide an extremely personalized gift that brightens a loved one's day by delivering little hand-drawn story surprises in their mailboxes. It gives people the chance to be a character of their own mailbox story sent out piece by piece.
Check out the website for story examples!
Tellinga.com
Hotteeze Heat Pads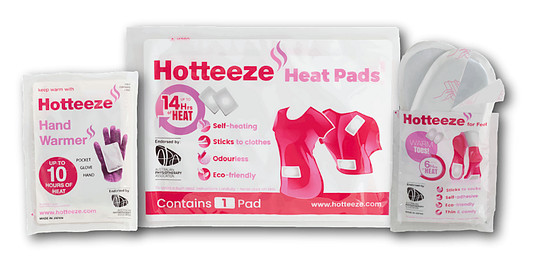 Hotteeze Heat Pads. Hotteeze are a company in Japan that is specialized in making eco-friendly, long-lasting heat pads that have been widely popular in the UK.
You can check them out at https://www.hotteeze.co.uk/
5 reasons why you should consider a walk in wardrobe this Valentine's Day
www.hammonds-uk.com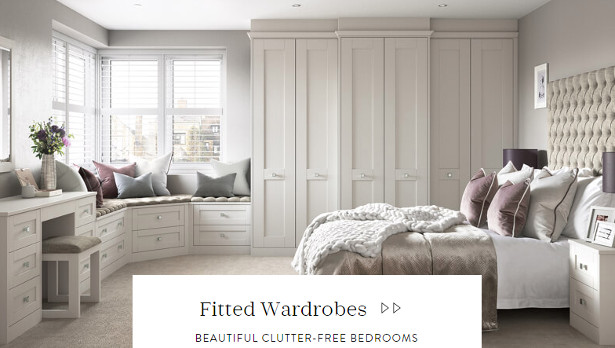 The walk in wardrobe is rapidly becoming a big trend! It's now a must have for many middle-class homes. They have always been a symbol of luxury and the functionality of its features can ultimately bring a sense of order in to your life.
A walk in wardrobe can be like stepping in to Narnia. Inviting and luxurious, walk in wardrobes can bring a sense of joy in to your home. They can make your house feel more attractive and ultimately add value to your home.
If you're anything like Carrie Bradshaw and dreaming of a walk in wardrobe, here at Hammonds, the fitted furniture company, we have put together our top 5 reasons you should consider a walk in wardrobe.
1. To keep organised
Having a walk in wardrobe in your home will enable you to see everything you acquire. They provide sufficient space for storing all your items. Prioritise hanging space and consider every last detail such as storage solutions for your jewellery collection.
A dedicated space for your clothing and accessories will create efficiency when getting ready. Take note of the KonMari method, storing like items in one place with full visibility, allows you to take account for everything you own, preventing yourself from unknowingly buying more of the same thing.
2. Create multi-functional space
A walk in wardrobe can create a multi-functional space. Having a dedicated dressing room will provide a private and personal space. Additional features such as a dressing table or even a dressing island will provide extra function within your room whilst also creating a space of comfort. Adding mirrors will allow you to check out your outfit choice at multiple angles and will make the room look bigger.
3. Care for clothes
Walk in wardrobes can encourage ventilation and help with the prevention of mould and mildew. Having the extra hanging space allows your clothes to breath and because everything isn't jammed together, you can reduce the chances of creases, which usually creates more ironing!
Hammonds fitted wardrobes come with tops, backs and sides, making the furniture stronger and preventing your clothes from getting dusty.
4. Beautifully display collections
Showcase all your prized possessions with the various interior designs you can choose within your walk in wardrobe. Take advantage of the numerous shelving, hooks, racks and other display units and be proud of what you own.
5. Make use out of awkward spaces
A well-designed wardrobe provides optimum use of the available space. They can be custom built for your storage needs, so that can utilise any awkward or redundant space. Alternatively, if you're considering extending your home upwards, the loft can make a great space for a walk in wardrobe.
Crystal Head Vodka
NEW limited edition red miniature bottle in time for Valentine's Day!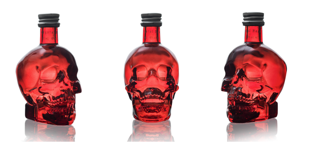 Crystal Head Vodka's iconic skull bottle has now turned red for the celebration of love and will house the brands award wining spirit. The limited edition is a match made in heaven for those seeking an alternative Valentine's gift this year! The bottle will be available to purchase from The Drink Shop, RRP £6.75 on Friday 8th February.

20% off all Valentine's Day bouquets at Appleyard London Code – RUGBY20 Expires on 14th February 2019 >>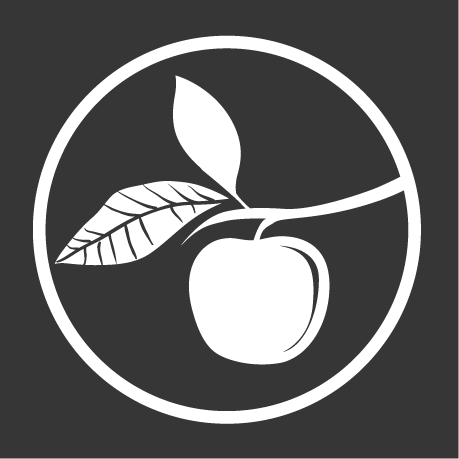 FACEBOOK | TWITTER | INSTAGRAM | YOUTUBE
Boutique florist, Appleyard specialises in beautiful, fresh and luxury online flower delivery throughout the UK. We pride ourselves on being passionate about flowers.
20% off all Valentine's Day bouquets at Appleyard London
Code – RUGBY20
Expires on 14th February 2019
Terms – discount excludes delivery charges, add on gifts and subscriptions.
Redemption link –  www.appleyardflowers.com
Valentine's Day
BOUTIQUE FLORAL DESIGN
Send a quintessentially British bouquet
this Valentine's Day, hand-tied
with love APPLEYARD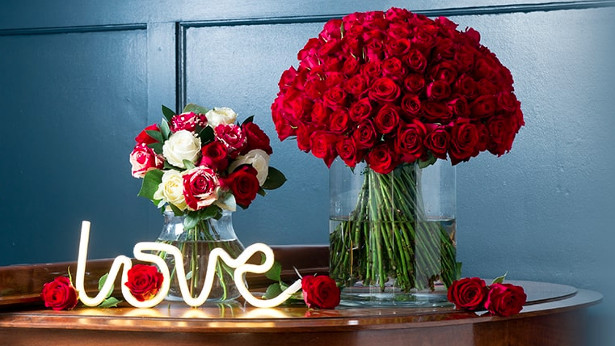 Exclusive to Appleyard London
Highness Roses, 6cm heads & up to 90cm tall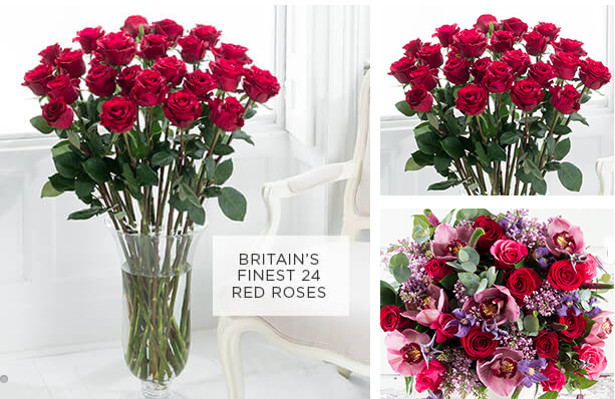 Valentine's
Boutique Bouquets
Expertly arranged by our experienced florists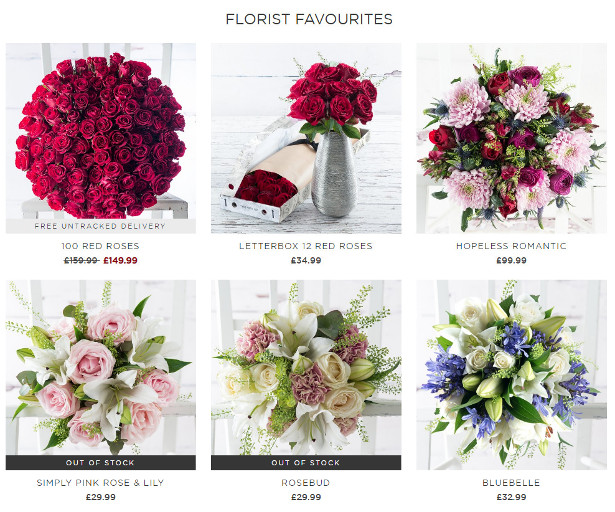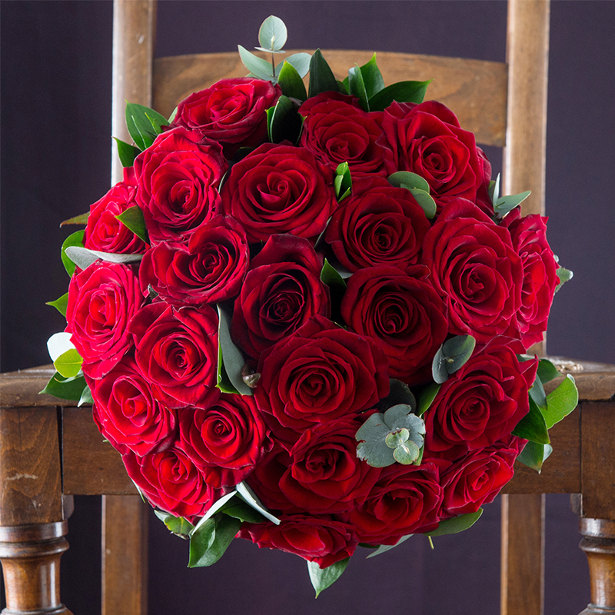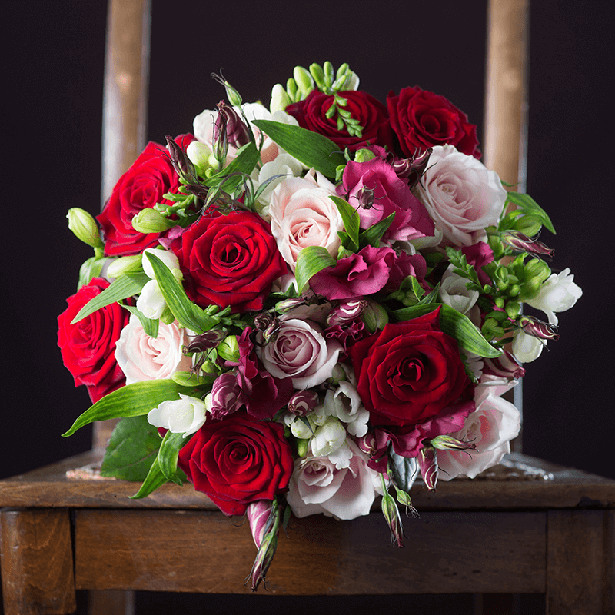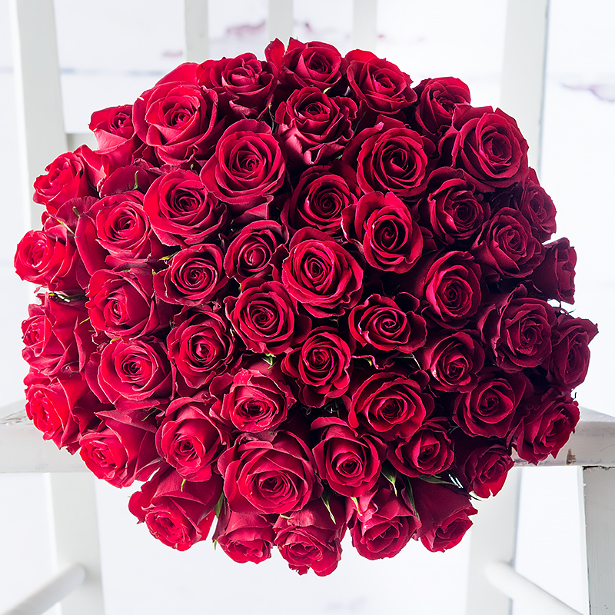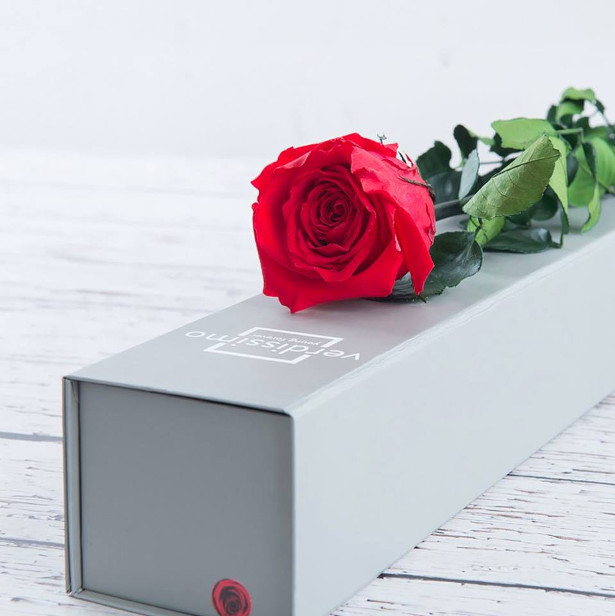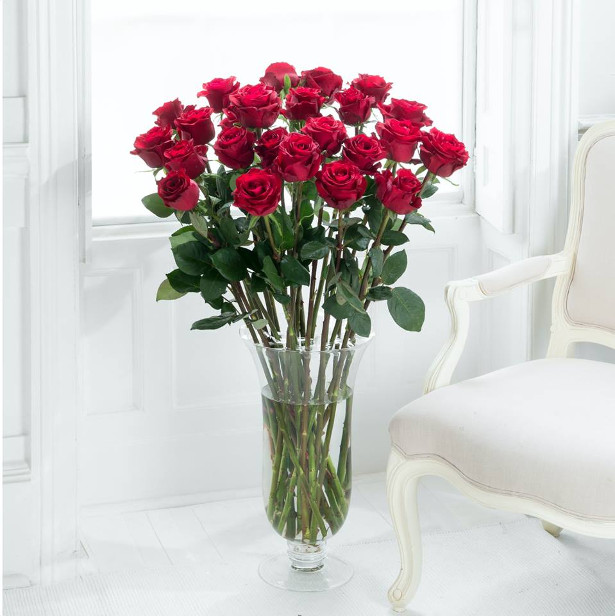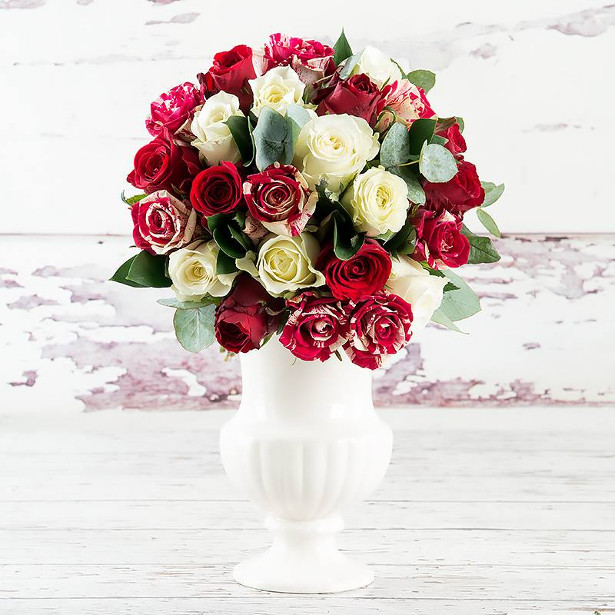 Valentines Day inspired Birth Posters.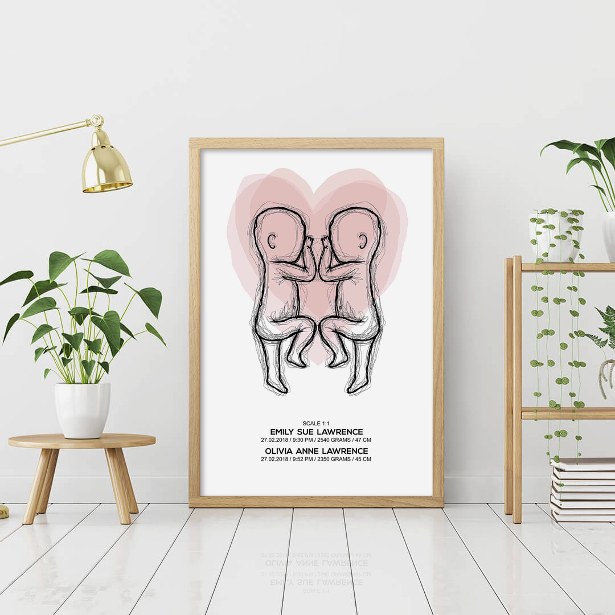 Scaled 1:1 to your baby's birth length, complete with their name and birth details tag line.
Available for a limited time only, until Feb 14.
Single, Twin or Triple Baby Poster prints or digital downloads available.
Use the twin or triple posters for individual siblings or multiple births.
www.pixeltrend.com.au
The Bell Tower Perth
The Bell Tower has love locks in Perth!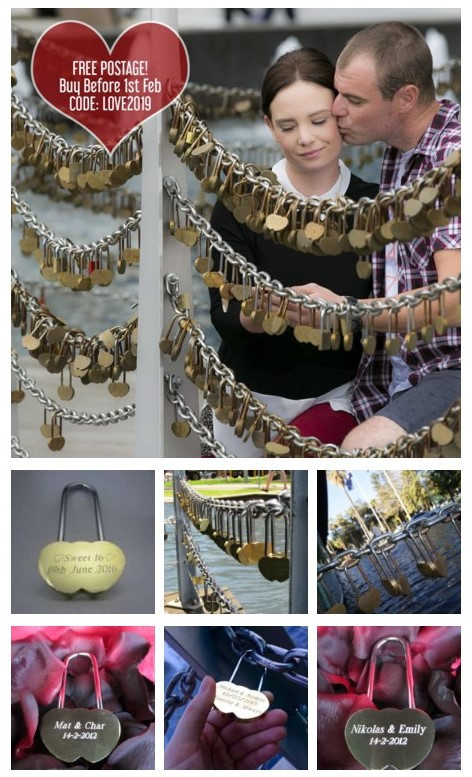 Give your loved one a gift that truly signifies your everlasting love, a Love Lock. Love Locks originated in China when couples chose to fix a padlock to chains on sections of the Great Wall. They had their names/initials inscribed on it and once locked, legend says that it symbolized their love was locked together and would last forever.
Surprise your sweetheart with a love padlock in Perth.
Purchase a Love Lock for $35.00 by 1st February and get free postage. Simply enter the promo code: LOVE2019 at the checkout.
All purchases go in the draw to WIN one of two amazing prizes:
Prize One – 18K White Gold Australian South Sea Cultured Pearl Pendant valued at $1290.00
Prize Two – 2 night stay at a choice of any Seashells – Broome, Scarborough, Fremantle, Mandurah or Yallingup, valued at $500.00
Winners are drawn at random on 15th February. Terms & Condi tions Apply
These playful Coco sunglasses from Clearly are daringly divine. The geometrical browline features a distinctly angled cateye that will provide the perfect balance for wide jawlines. Go ahead and take a walk on the wild side with these feline sunnies today.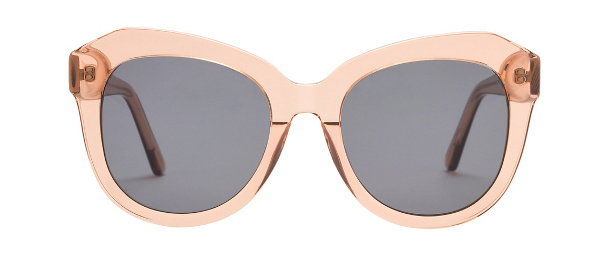 www.breezebalm.com
Irresistible lip balm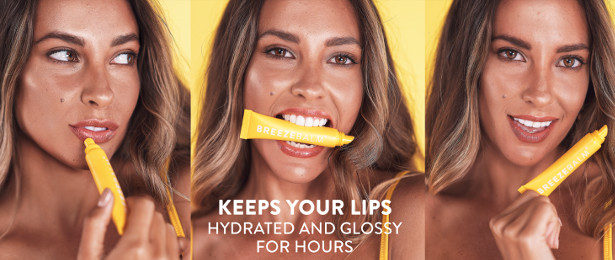 Breeze Balm is loved by thousands of people around the world. The secret formula will keep your lips hydrated and smooth for longer. Most importantly for Valentines Day, Breeze Balm will keep your lips glossy and kissable for hours.
Our balms are the perfect gift for the special woman in your life.
Breeze Balm is available in our original formula, Perfect Pout, or in a range of delicious scents including Pineapple Pash, Coconut Smooch, Candy Kiss (Caramel), Hero (Vanilla) and Grape Sorbet.
An inside scoop from our team to yours, our 'Banana's for You' flavour is launching just in time for Valentine's Day!
You can find out more on our website www.breezebalm.com and over on our instagram page www.instagram.com/breeze.balm
Stylish gift boxes are the perfect Valentine's Day gift for her!
Check outthis  selection at www.mystylebox.com.au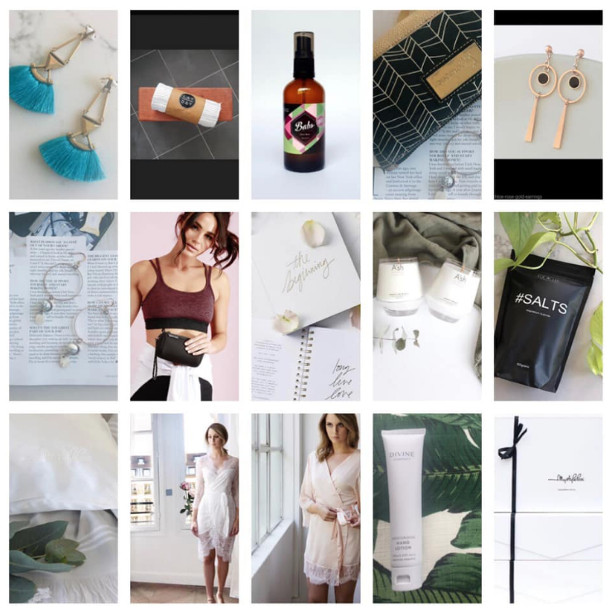 Australian online shoe store selling authentic Spanish avarcas sandals using superior quality Italian leathers.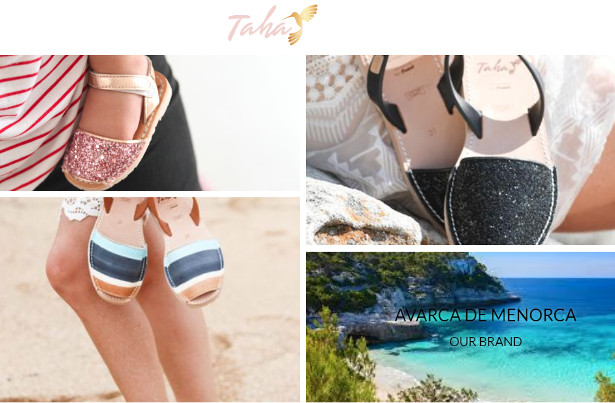 They have a wide range of beautiful styles and colours that would suit any fashion conscious woman. A perfect valentines day gift for that special someone.
https://tahaaustralia.com/
www.nightire.com

Introducing Nightire, the urban sleepwear range for the UK, EU and US markets primarily, but can ship worldwide. Launched at the end of last year, the PJs have already garnered significant praise for being the softest sleepwear *ever* with real benefits against night-sweats. Nightire is all about quality nightwear that is reasonably priced, aimed at young urban professionals living in big cities with busy lives, and who want to invest a bit more in their well-being, all while looking darn good while doing so.
The range includes night dresses, long sets and short sets (with more styles coming out soon), each in 3 different available prints inspired by animals, because, as we say at Nightire, it really is a jungle out there in the big cities!!
Nightire was created with two purposes.
1. to revolutionise the 'sleepy' sleepwear industry, which most people fi nd so stale and same-same, with stand-out, more urban imagery and an approachable tone-of-voice, and
2. to bring a sleepwear brand to the mix that has a bit more substance and that actually gives back. The brand is more than just nice prints and a good fit (although Nightire ticks all those boxes too, made of super soft 100% bamboo and designed with details in mind). Through the brand's IG (@nightire), newsletters and blog, a solid platform has been created for people to learn to love sleep, because it is the most important thing you can do for your health.
These PJs also make great gifts, are packaged beautifully and addressed with care. Many of our current customers have come back for additional purchases to share the love with others. You can peruse the website here www.nightire.com