BLoved www.blovedcandles.com have a range of aromatherapy scented candles that would make great Valentine's Day gifts.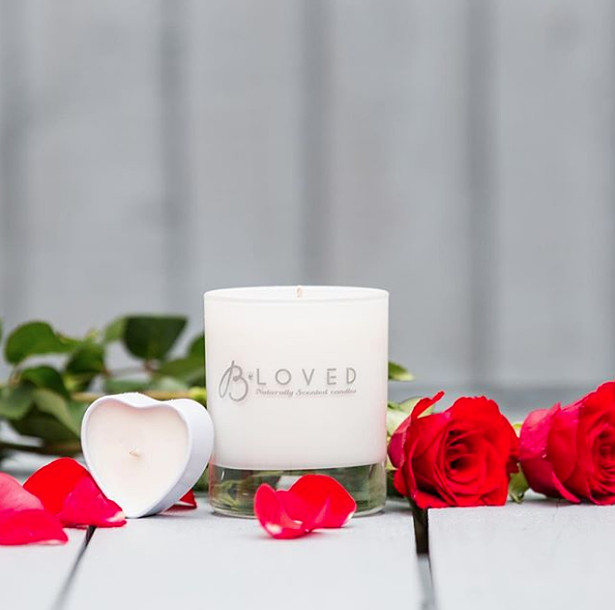 All the candles are hand poured and the Calmer is specifically designed to help relax you, and would be great for either him or her. It has a scent of sweet Marjoram and Ylang Ylang which is warming and relaxing and is great for anxiety, restlessness and stress. It also contains lavender which is revitalising and restorative.
See more at > www.blovedcandles.com/shop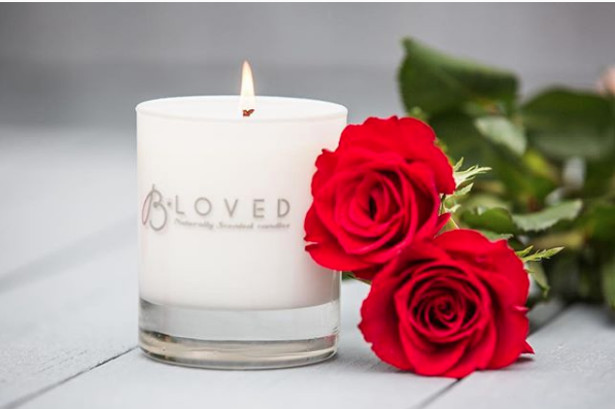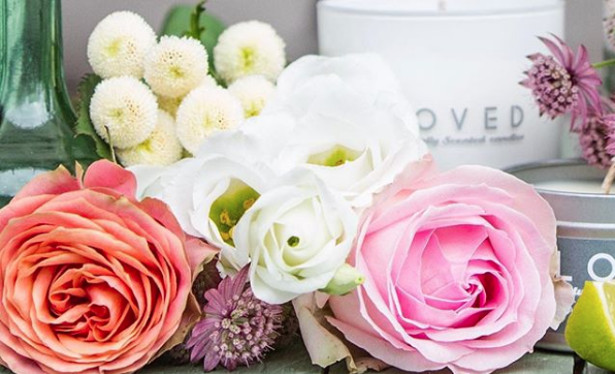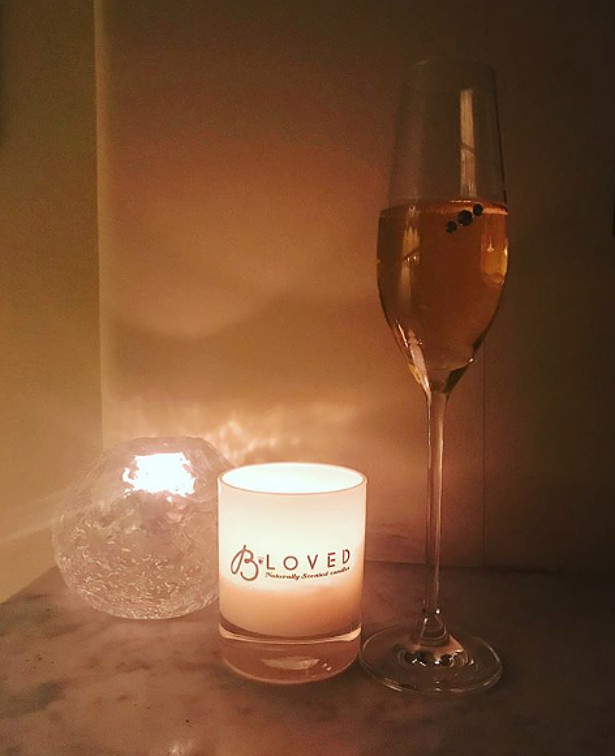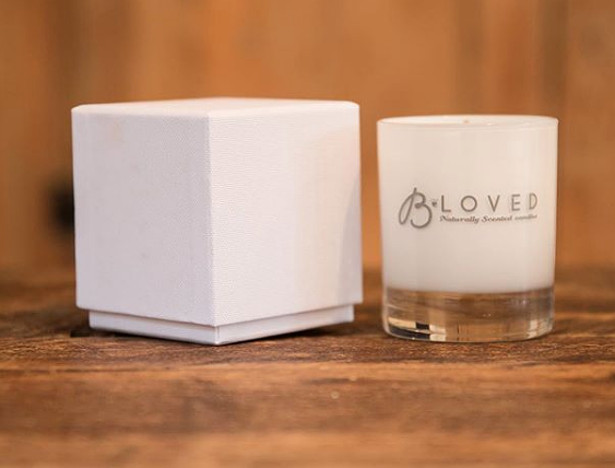 Valentine's Day is just around the corner. With only a month left in this lovely day, you must get the best gift for the one that means the most to you in this world.
By Catherine Nichols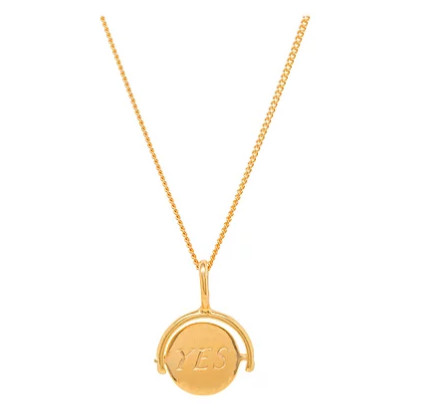 Presents are the things that make everyone happy, no matter what the worth of the gift is! We would be discussing the best gift that you can present to the mistress and make her happy.
Women love jewellery, and the most beautiful gift that you can get for your one and only is a necklace. A woman always looks elegant when she wears a necklace on her neck. Well the best necklace that I have found out there is the one mentioned below:
Large Choice charm
This is the necklace that your mistress would love to have. I can say this thing for sure, as being a woman I know the choices that a woman prefers. The perfect word 'YES' written on this beautiful golden necklace adds the extra 'umphh' that it needed. The choice charm necklace shows your acceptance that you have given towards the love of your life and this would make her feel loved and adored. This necklace was worn by a model in the Vogue magazine, so that kind of shows the worth of this necklace. I myself want someone to present me with this gift, who won't be glad to have such a beautiful necklace around their neck.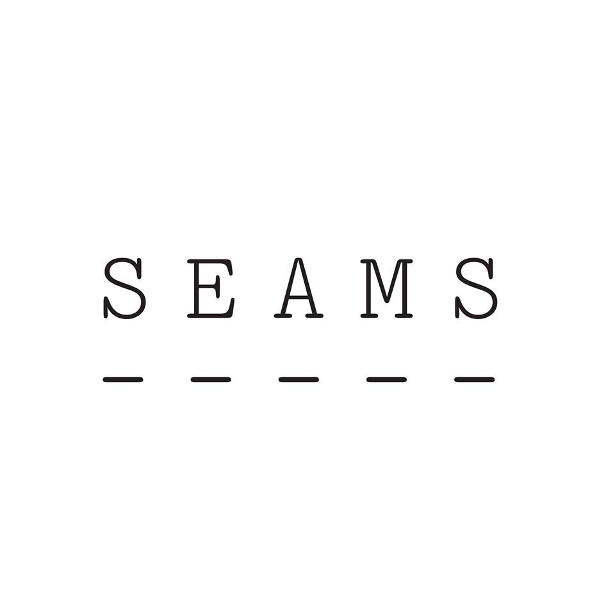 INTERVIEW with Karen J Gerrard the founder of SEAMS ! SEAMS. Treating hands and nails as lovingly as face skin. www.seamsbeauty.co.uk
Twitter | Facebook | Instagram | Linkedin | Pinterest
SEAMS believes that hands and nails must be treated as lovingly as the skin on your face as they are a big indicator of age and are constantly subjected to physical and environmental aggressors.
Tell us a bit about SEAMS?
SEAMS Hand Cream was created for seamstresses to help mend and moisturise their sore pinpricked fingers, without leaving an oily residue on fabrics. it is full of natural ingredients including Shea Butter, Macadamia Oil, Rosehip Oil, Pro-Vitamin B5 and a Biomimicry Lipid Complex that absorbs instantly, penetrating the epidermal layer to help lock in moisture and leave hands feeling exceptionally soft, supple and smooth. SEAMS non-greasy formula makes it a household favourite, and a kit bag essential backstage with make-up artists in Film and TV at ITV, Netflix, CBS
How did you start it and when?
I had spent a decade working in the fashion industry, then designed a rain hat I wanted to learn how to create the hat so in April 2012 I signed up for a two week millinery course at the London College of Fashion. Anyone who works with their hands will know the pain of cuts, burns and dryness from the constant washing! I searched for a beauty cream that would moisturise and help heal our sore pinpricked hands that didn't transfer onto fabrics, I couldn't find one so created SEAMS. It was called SEAMS as I was sewing at the time of the idea. A year later SEAMS website was live and we launched backstage at London Fashion Week, instantly becoming a success.
How did you start working in the beauty industry?
I went into my local chemist asking how I could find a formulator to help me create a beauty cream. He set me off in the right direction and I was lucky enough to work with an amazing pharmacist creating the perfect hand cream. A year later SEAMS website went live, I feel blessed to have met many wonderful experts in the industry who I have learned from and have guided me. It's been incredible learning a new business, I have always been passionate about skincare, and enjoy every minute working in such in the beauty industry.
Where do you see SEAMS in the next 5 years?
We are currently developing full line up of non-greasy skincare products that will target every part of our body from feet, elbows, knees to the face. We have just started exporting to the USA and plan to see the global growth of the brand, giving hardworking hands the SEAMS Touch around the world.
Who inspires you?
Lady Gaga inspires me and I take inspiration from Music, creativity and seeing the smallest acts of kindness.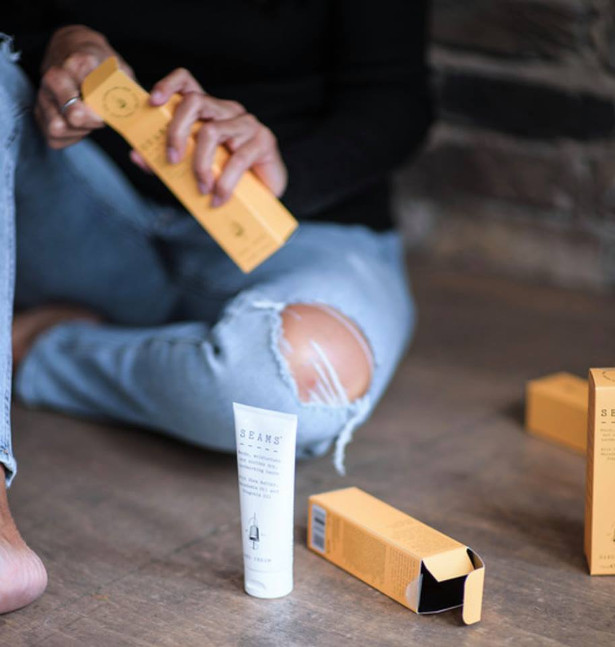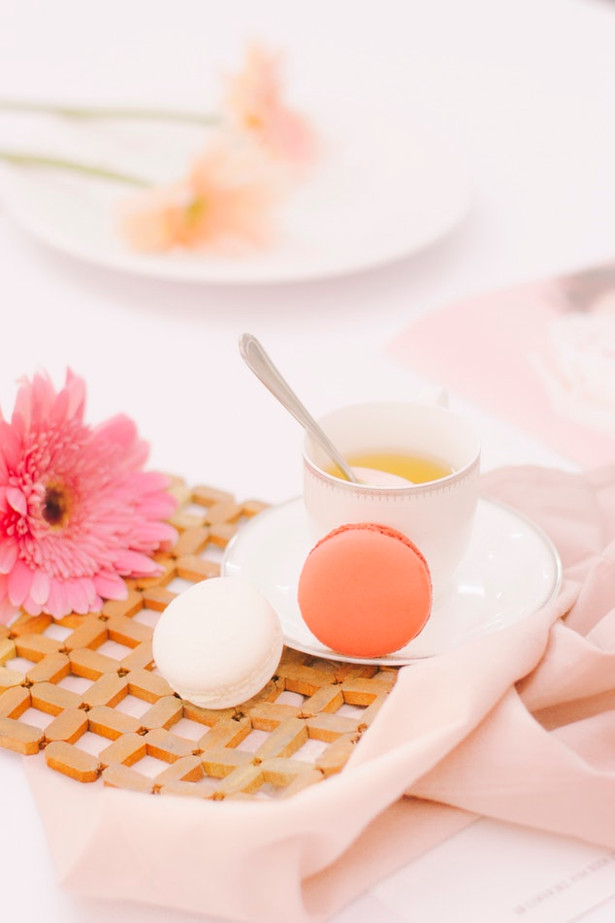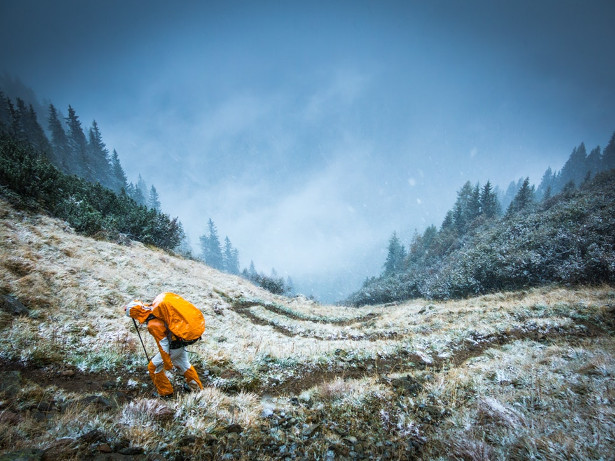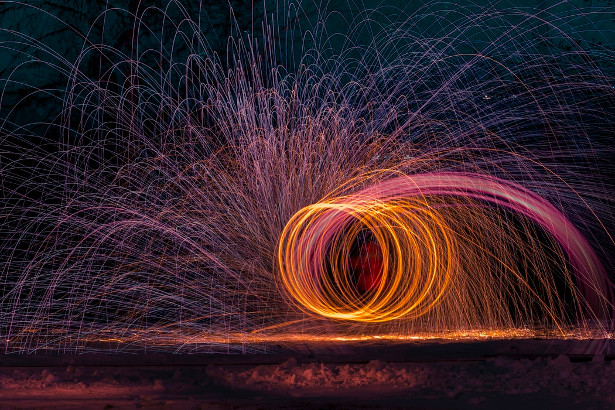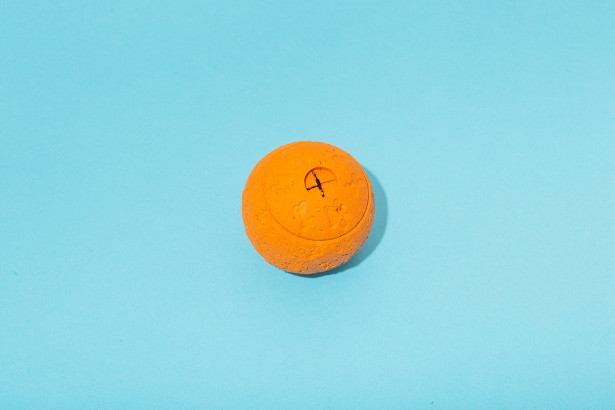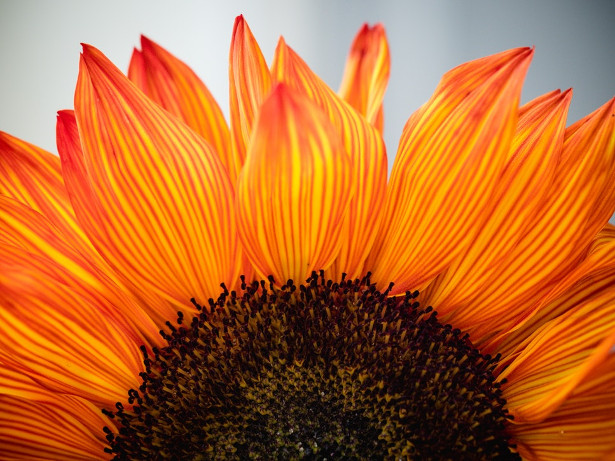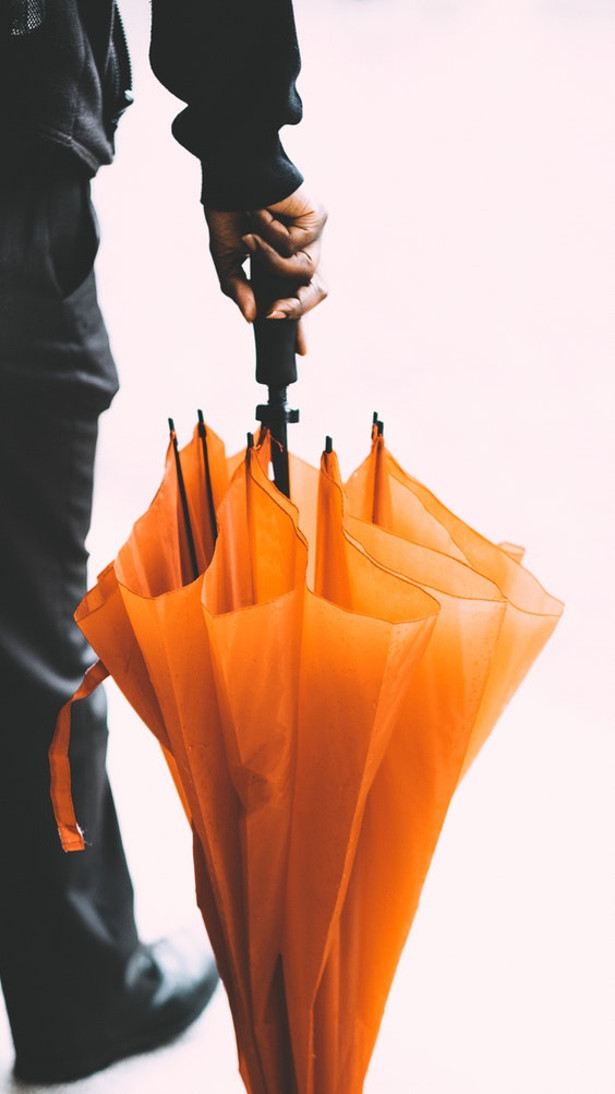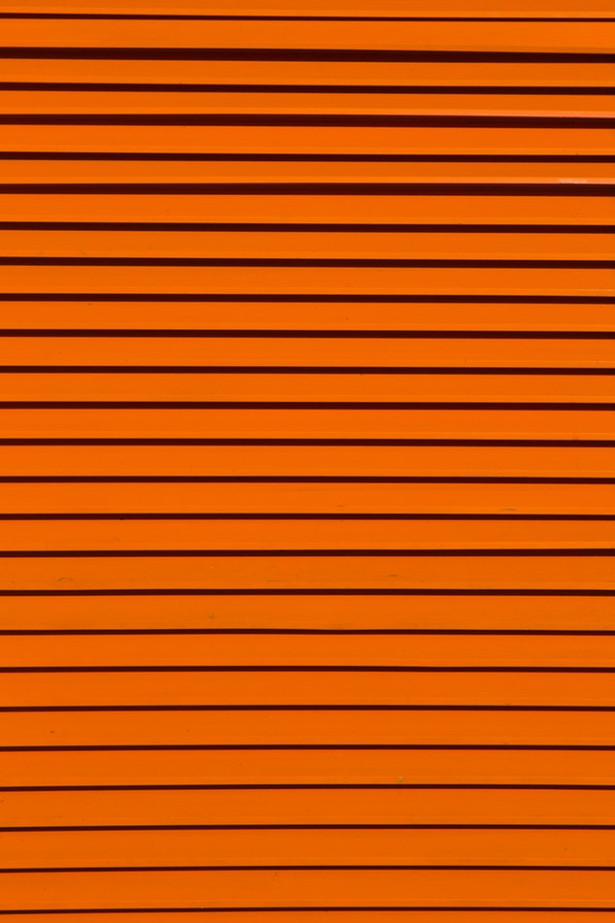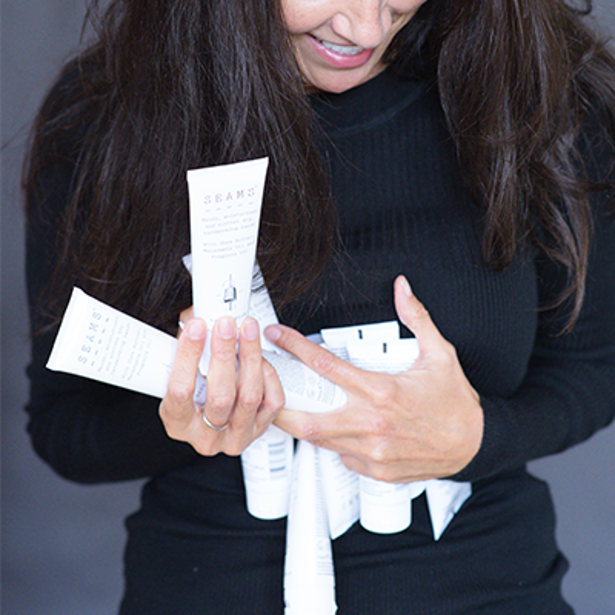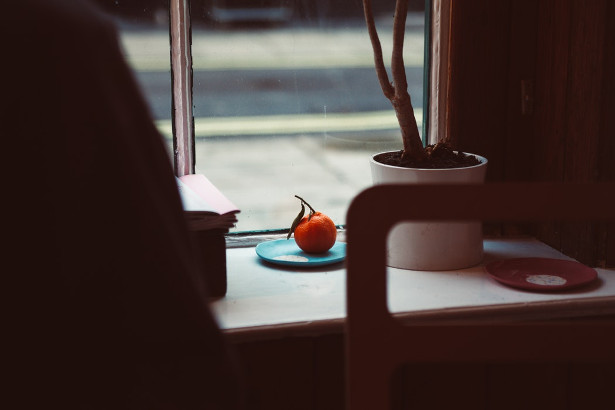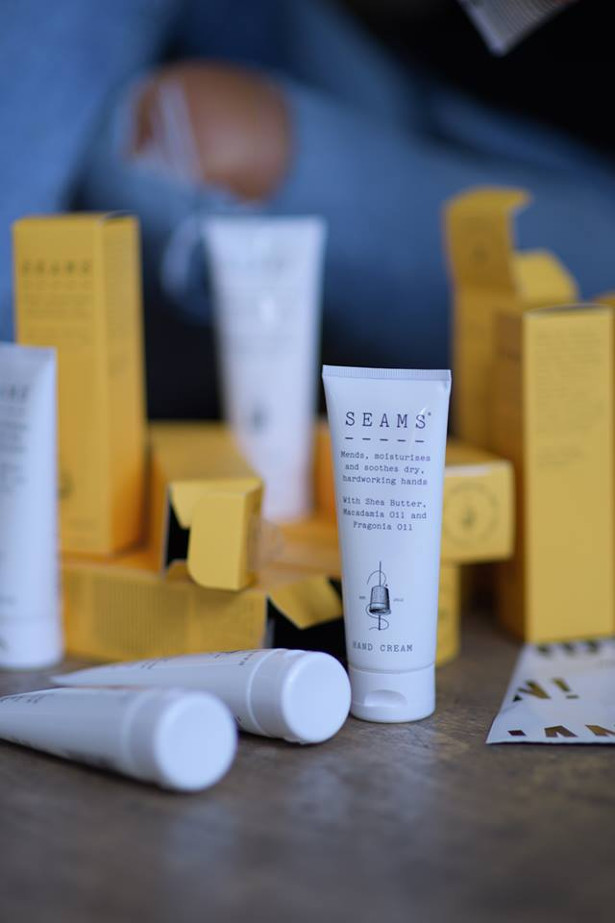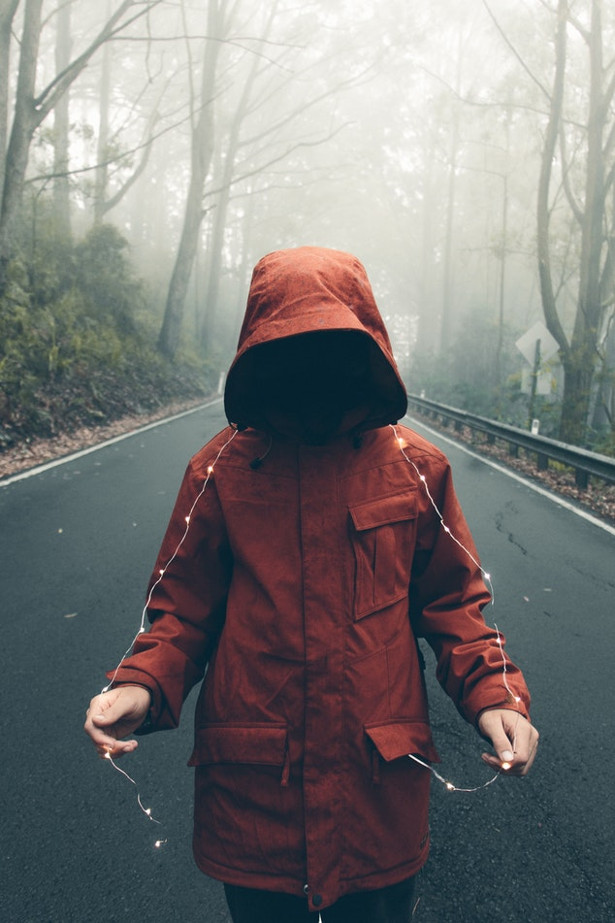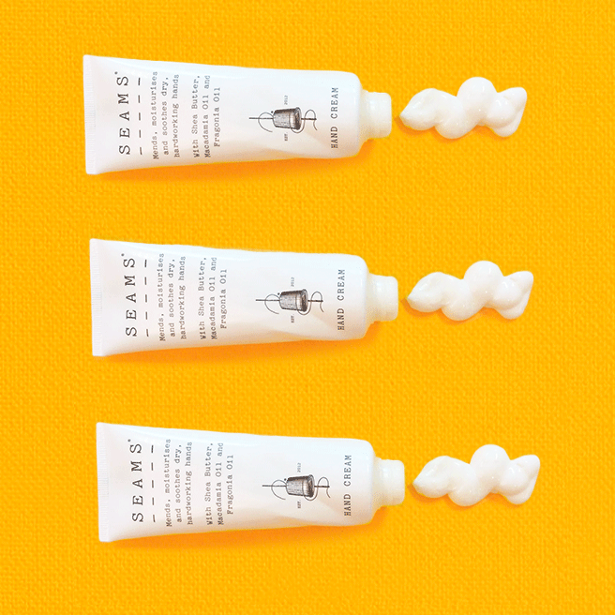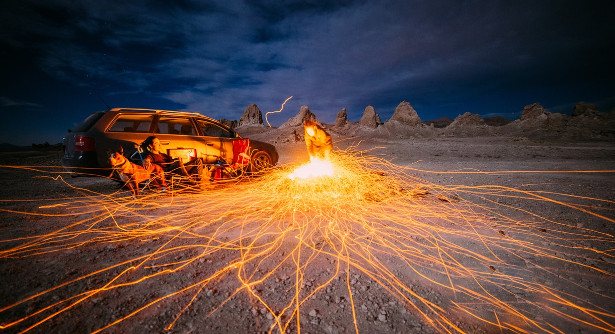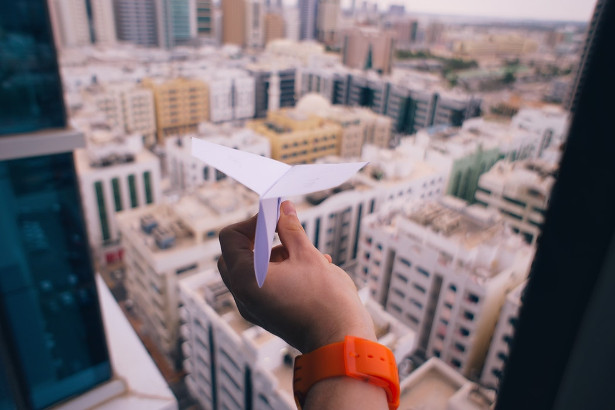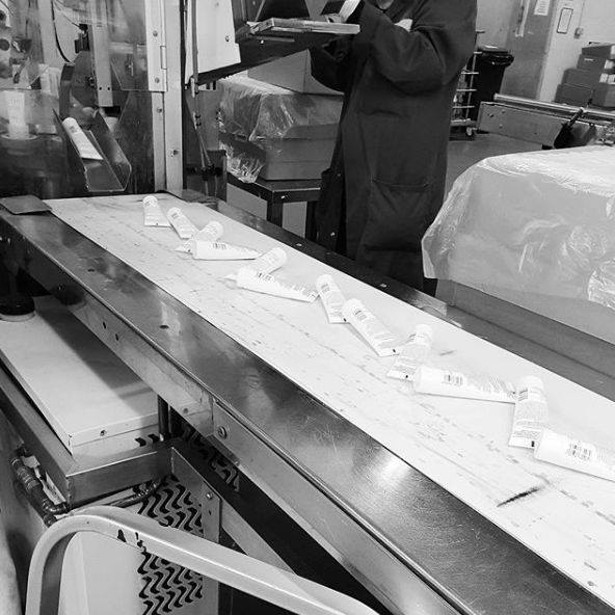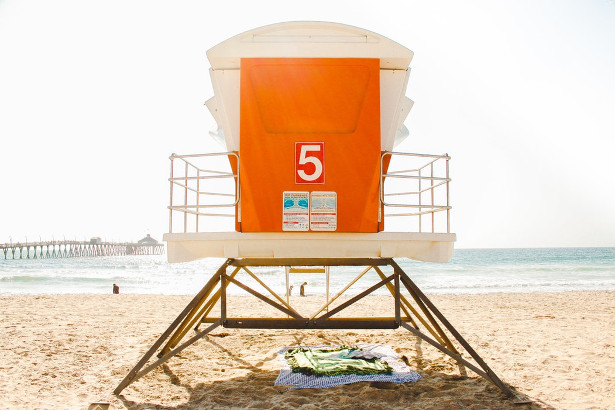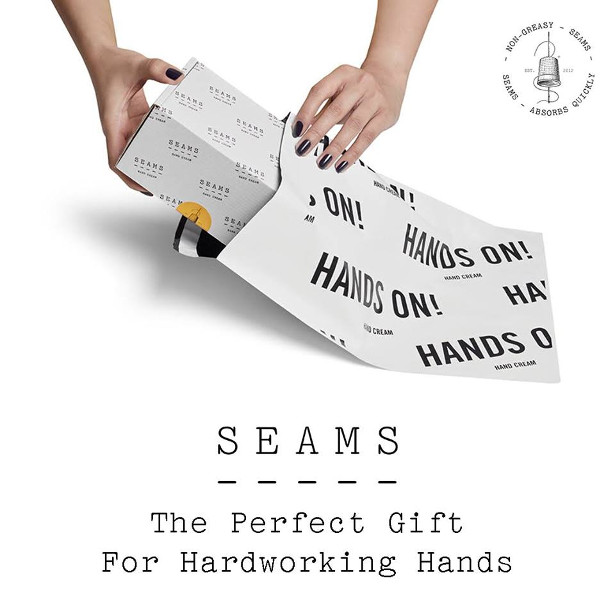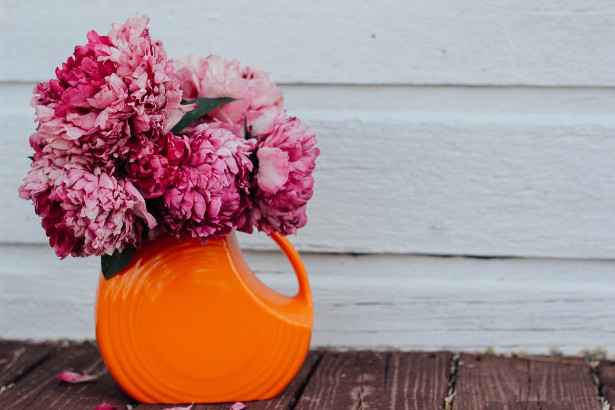 Be Prepared! Protect your skin from the sun whilst enjoying the sun this spring with www.tancream.co.uk (This is a premium everyday moisturiser with sun protection & a gradual self tan) … SPF 50, Self Tan and Instant Bronzer.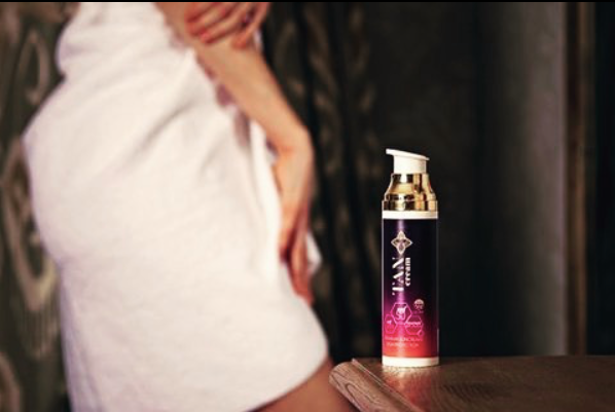 FACEBOOK | TWITTER | PINTEREST | INSTAGRAM
Tancream
The world's first High Sun Protection with added Self Tan
The ultimate Safe Tan
Great for outdoor sports fans & players
TANCREAM IS A PREMIUM SUNCREAM LOTION
SPF50 | 5* UV | SELF TAN | BRONZER | ANTI AGEING | ODOUR FREE | STREAK FREE | HYDRATING LOTION | 100ml
'Tancream is the greatest gift of love – YOUR LIFE'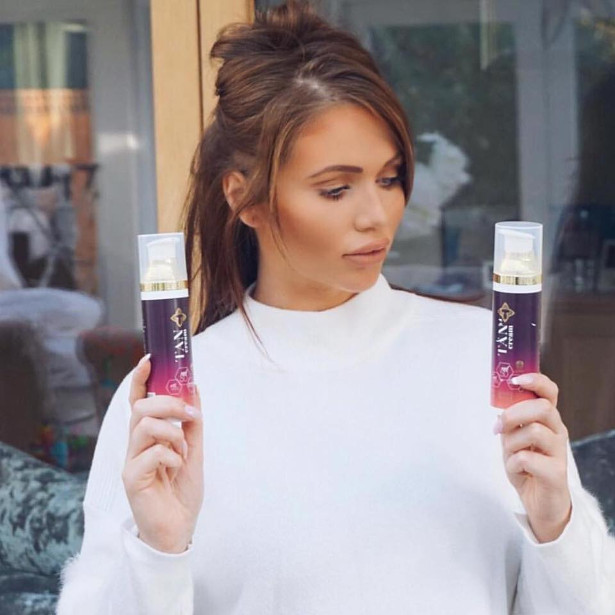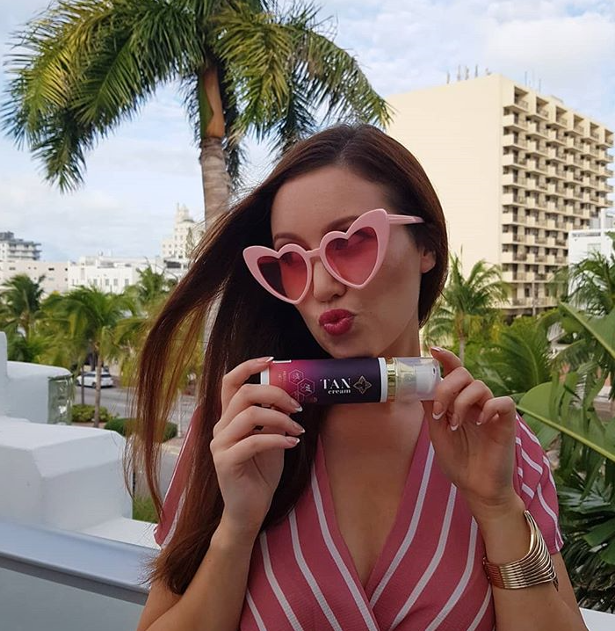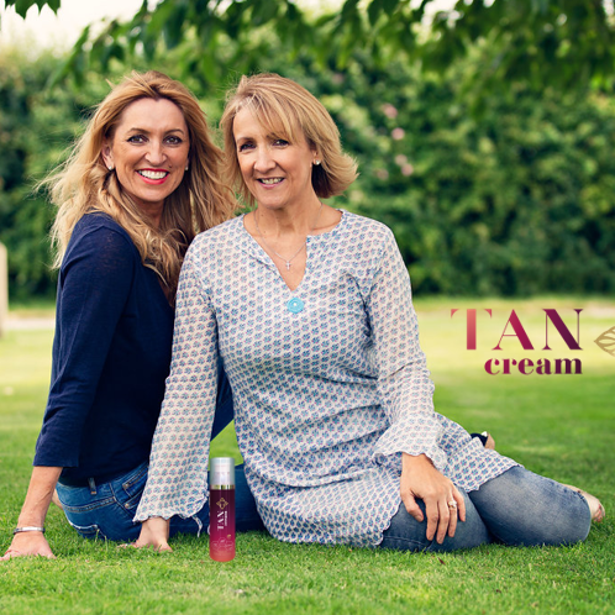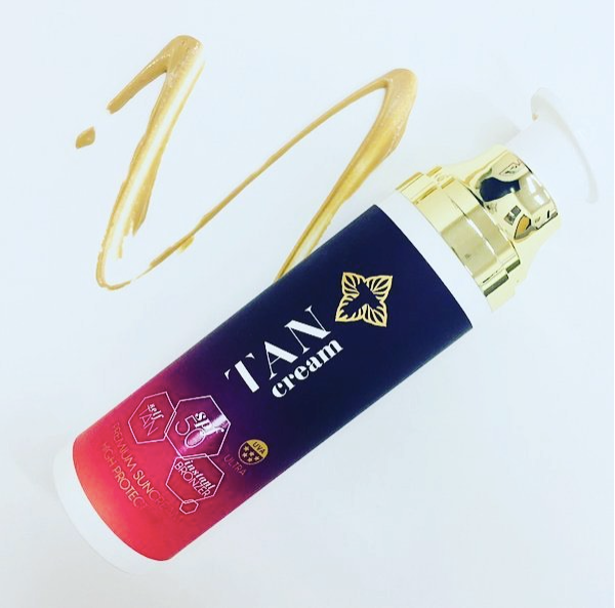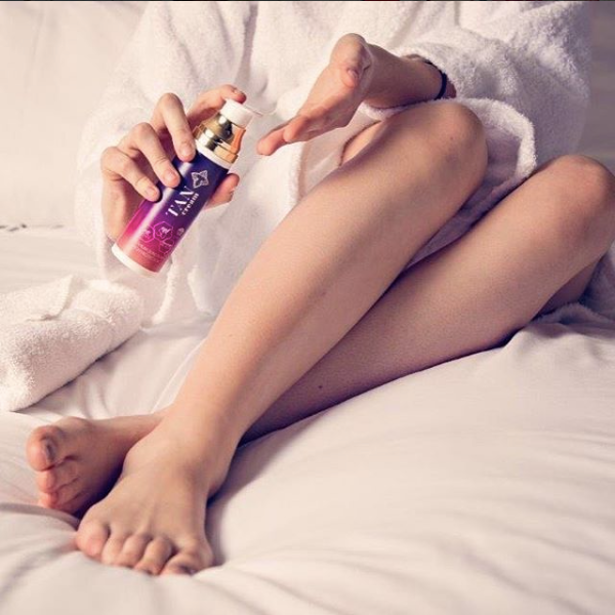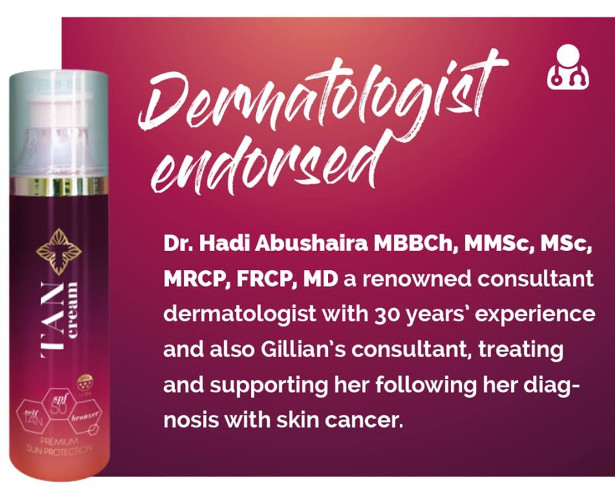 Clashing Cultures Amongst Family Customs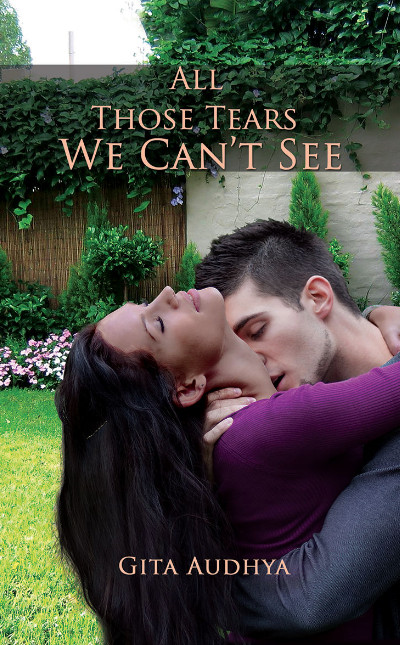 FACEBOOK | TWITTER | YOUTUBE | INSTAGRAM
NEW YORK, NY –When a first generation Indian-American girl named Monica falls in love with Brandon, an American and a Christian, her mother believes that this will put an end to Bengali traditions for future generations. In Gita Audhya's All Those Tears We Can't See, published by Austin Macauley, we see how a clash in cultures greatly affects Monica and her happiness.
Although Monica loves her parents and respects their beliefs and customs wholeheartedly, there is a cultural gap that never seems to fill.
To understand her mother better, Monica takes a job opportunity in India. There, she falls in love with the country, its traditions and religion. However, tragedy befalls her.
What will happen now? Can she go back to America and share her newfound love with her mother and Brandon? Will she even get the chance?
"It is a story that puts life in India and the USA under a microscope so that we see clearly the differences between beliefs and way of life in each country and begin to understand the challenges some people face in assimilating into a new country while still retaining one's culture and beliefs," says Audhya.
A devastatingly realistic emotional rollercoaster that readers won't want to get off, All Those Tears We Can't See, will have an impact resonating with readers as each character handles their challenges in a unique way.
All Those Tears We Can't See, published by Austin Macauley, was released on October 31, 2018. Price: $13.95, ISBN: 9781641821933. It is available in Amazon, Barnes & Noble as well as other bookstores around the country. Review copies are available upon request.
For more information, please visit: www.austinmacauley.com/us.
About Author: Gita has traveled three countries – England, Canada and America – to find happiness. After obtaining the P-form, Gita and her husband were allowed to enter UK.  Due to ignorance and lack of knowledge about other cultures, life was difficult. She knew through hard work and sacrifice, she would achieve her dream; higher education, wealth and better future for her family. As she learned and gained experience, Gita set out to write about it, fulfilling a lifelong dream to be a published author. She produced a novel about spirituality and real love titled In Pursuit of Love, Spirituality and Happiness in 2009 and is now thrilled to publish All Those Tears We Can't See with Austin Macauley Publishers. Through many people's love and support, she believes can achieve anything. Her varied interests include: travelling, science and art and reading any book she can get her hands on to satisfy her curiosity. If you want to know more about her please visit her web site www.me-star.com
Sussex Based LS+L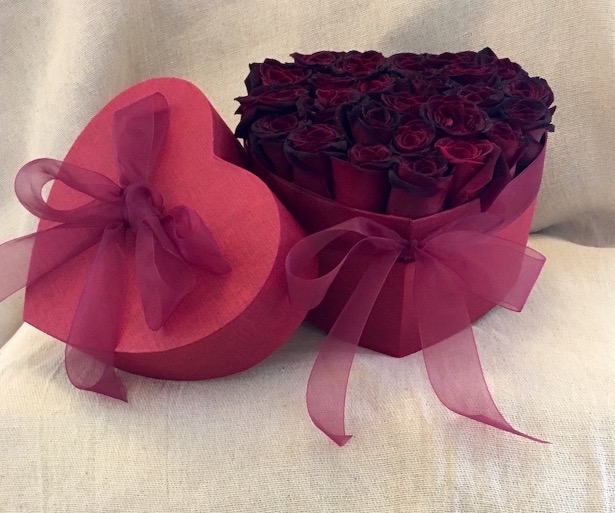 For those who want to supercharge their love lives, we're offering your readers 1o% off our sumptuous Baccarat roses in a swanky heart shaped luxury gift box. Nothing says 'I love you…' better than our decadent gift box filled with 24 velvet textured Baccarat deep red roses. £165
We'd be delighted if you'd like us to generate an exclusive discount code of 10% for your readers that can be entered at the checkout on order.
Sussex Based LS+L are thrilled to offer the most thoughtful, loving Valentine gift on the planet. The innovative Chelsea Gold designers are always exploring the boundaries of floral design, creating imaginative beautiful flowers and magical experiential events & weddings for creative A-list clients.
FOR HER
Hër On-Ear Bluetooth Stereo Headphones available for £99.99 from hër and Selfridges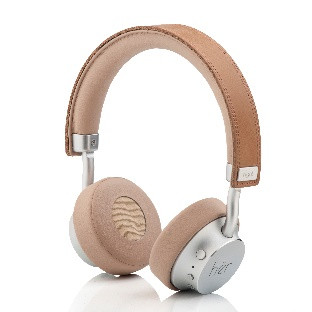 Hër headphones are stylish, comfortable and have a razor-sharp sound. Designed in elegant nude and beige colours, they complement both current trends and any outfit – ideal for fashion conscious women or for that perfect Instagram picture! The matte metal and soft leather are high-quality and the flexible ear cushions and lightweight style (just 200g) are a comfortable fit for long periods of time. Universally applicable and with full freedom of movement with Bluetooth 4.1, they can be used anywhere – at home, the gym or a busy train on the morning commute. Featuring 23 hours talk time, 21 hours playback time and 840 hours stand-by, long journeys are covered with Hër.
A built-in microphone also makes it easy to answer, reject and pause calls without needing to touch your phone so whether talking, listening to the latest tunes or watching a new box set, Hër are designed to both look good and sound good for the modern woman.
Ezviz S2 Lite Action Camera and Dash Cam – Available in Orange, Blue, Yellow and Grey for £69.99 from Amazon
EZVIZ's S2 Lite camera works as both an action camera and dash cam in one so there is no need to carry two devices around. With full HD at 1080p and 60fps, it is ideal for capturing fast paced and action moments out of the car as well as number plates and moving vehicles when on the road. Using a distortion correction and Wide Dynamic Range, it enables steady and fluent recording while handling the high-contrast lighting levels with ease for night footage in both modes. Coming with a waterproof case, the camera can be used up to 40m underwater for any holiday diving moments. Check footage using the EZVIZ app and review or share clips through Bluetooth and Wi-Fi. For extra piece of mind, when in the dash cam mode, the built-in G-sensor monitors the status of the car in real-time so in the event of a collision, the captured footage will not be recorded over or deleted
Brainwavz BLU-300 Wireless Sports Earphones – Available for £30.15 here
Brainwavz BLU-300 wireless sports earphones are an advanced headset with a super long battery life that gives you extended, flawless performance when you need it most. These powerful earbuds, with up to 10-meter range and excellent noise isolation, are the perfect exercise partner – block out the world around you and get in the zone with the BLU-300 sports earphone. Coming with built-in protection and water resistant, there is no need to worry if the work out gets a bit sweaty! The built in neckband is super comfortable and can be worn for hours without feeling fatigue and also gives outstanding stability and support without being restrictive.
Moshi Aria Slim Lightweight Tote – Available from Moshi from £89.95 in black, navy, orange and grey
Moshi's Aria is a sophisticated, lightweight tote designed for women who love looking effortlessly chic. Aria is enriched with thoughtful organizational components, including a padded laptop sleeve to protect devices up to 13″, and an RFID pocket to ensure your personal data stays secure. Modern and elegantly slim, Aria is the go-to bag for every occasion from a work meeting to casual
Jlab Neon Wireless On-Ear Headphones – in black and white
Available from Argos for £29.99
These headphones allow music fans to have complete control with the touch of a button when relaxing, travelling or on the move. With 13 hours of Bluetooth playtime streaming from up to 30 feet away from the enabled device and no wires, your music enjoyment can be hassle-free. You're in charge as you can easily adjust the volume, play or pause, and skip tracks with a quick click track control as well as accept or reject calls.
FOR HIM
Midnight Blue Cali briefcase – £170 from Buckle & Seam
Midnight Blue is the latest, hotly anticipated range proving popular on pre-sale and widely available from the beginning of November. The padded interior laptop pocket with a magnetic closure fits up to 14" laptops and the main pocket has plenty of space for business essentials, along with designated pockets for your phone and business cards. Cali not only be personalised on purchase with a choice of interior linings and your initials added but also grows with you over time as it develops a unique patina.
Manufactured by skilled craftsmen using carefully selected premium quality vegetable tanned leather, Buckle & Seam is also offering hand crafted passport, card and phone holders to partner the bag range – an impressive stocking filler.
The Cali is sure to be your go-to business bag, growing with you over time as it develops a unique patina. The padded interior laptop pocket with a magnetic closure fits up to 14" laptops. The main pocket has plenty of space for business essentials, along with designated pockets for your phone and business cards
Handmade product
Premium vegetable tanned cow leather (min 1.6mm thick)
Padded laptop compartment (fits 13" and 14")
Phone, business cards and pens adjusted pockets
Measurements ( 26,5 cm x 36 cm x 4.5 cm // 10″ h x 14″ w x 0.7″ d)
Weight (0.8 kg / 1.7 lbs)
Buckle & Seam Canvas X Leather Collection
Available here with prices starting at £33
Established premium business bag manufacturer, Buckle and Seam, is broadening its stylish range of luxury business bags, laptop sleeves and travel luggage with rugged new additions with brand new material. The Canvas range consists of the following:
The Morris Backpack: The backpack format is minimalistic and functional with segments to stay organised and carry all essentials when on the move. £147
The Willow Duffel Bag: The recognisable Buckle & Seam duffel bag is now available in canvas, offering a cabin friendly, lighter alternative for travellers. £200
The Bruno Dopp Bag: Keep toiletries organised in the dopp bag. With its double zip flap, the main section can be easily accessed to find essential items. £49
The Everett Business Briefcase: Store all business essentials with plenty of pockets to keep everything safe. £147
The Jake Laptop Sleeve: Protect laptops with this sturdy laptop sleeve created using durable material and expert craftsmanship. Its light and minimal design makes it the perfect item when heading from one meeting to the next. Suitable for 13 and 15 inch laptops. £49
The Karbon Zip Wallet: This compact pouch is handy for those grab and go moments, fitting perfectly into a pocket or the palm of the hand. It's been designed to provide a home for all daily necessities such as phones, keys and bank cards. £33
JBuds Air True Wireless Earbuds – Available for £49.99 from John Lewis
The JBuds Air offer crystal clear sound and a 3-4 hour Bluetooth battery life in each earbud plus 10 hours with the included 500mAh charging case for an affordable price. Featuring EQ3 technology and allowing users to choose between three settings: Signature, Balance or Bass Boost, there is a setting that will suit all music tastes. The Be Aware audio feature also is a unique technology allowing natural ambient noise in for when users may be running alone on a road to keep safe or with a friend (if you want to listen!). If a work out gets a bit sweaty or the rain catches you out on a run then the earbuds have IP55 sweat resistance so there's no need to worry and with the built-in microphone it is easy to take a call or activate Siri or Google Assistant to call a taxi and skip the downpour! Using Auto On and Connect, it couldn't be easier to start listening to music.
Moshi Vegan Leather Passport Holder – Available from Moshi from £29.95 in Black, Burgundy or Brown
Moshi's Passport Holder protects your most important travel document wherever you go and is the ideal stocking filler for any keen traveller this Christmas. The insert slot keeps your passport securely tucked away and retrieves easily when going through customs. It also features two slots for frequently used travel cards, as well as an inside pocket for storing currency and receipts. The soft vegan leather cover is both weather-resistant and durable, while the inside lining is made with premium microfiber. Whether jetting off to the airport or simply on an afternoon excursion around the city, Moshi's Passport Holder will ensure that every journey is smooth sailing.
GoXtreme Rebel Full HD Action Camera – Available from Sainsburys for £49.00
This affordable action camera is ready for any outdoor event, protecting you from water and dirt due to its underwater casing up to 30m. At 30fps, it delivers sharp high definition video, interpolated records can also record in Full HD. With the integrated and practical 2 "(5cm) display you keep the right image detail in view, and have full control over your videos and photos. The 140 ° wide-angle lens provides fantastic views, and the WiFi module allows you to operate the camera remotely – when using a smartphone, recordings can also be quickly and easily transferred and shared.
RevoNext Swedish designed RX8 dual driver in-ear earphones – Around £25/$30 from Revonext and coming soon to Amazon.co.uk
RX8With hybrid technology for full frequency sounds, detachable cable and semi-transparent sound chamber, the RX8's are unbelievable value for money. The RX8 earphones are ergonomically designed with a streamlined semi-transparent sound chamber and a professional shell of polymer polycarbonate imported from Germany to fit naturally in the ear canal. Available in blue, black, grey and red, the RX8 has been developed with a high-gloss and high-smooth UV-curable varnish hardening treatment. The earphones offer a changeable line design, using 3.5mm anti-oxidation nickel-plated connector and 0.78mm 2-pin plug detachable HIFI high-end audio cable further enhancing the sound quality and personalisation options.
Inside, the RX8 have one dynamic driver and one balanced armature, delivering a strong, balanced and complimentary high and low pitch. The triple-frequency equalisation ensures high resolution and restoration of music to bring a more natural, realistic listening experience to any genre of music thanks to the unique tuning technology.
Calling ALL lovers to a sacred and fun morning where we celebrate love & the heart ♥
February is the month of love and at Life Retreat we have the perfect treat for you and your partner!!
* Yoga Class offered by Lente Kritzinger
* The yoga will be simple, and we will do some fun partner work.
* Small gift included.
DATE: 17 February 2019
TIME: 10:30 – 12:00
VENUE: Buffalo field, Lourensford Estate
BRING: Mat/towel (Mats for hire) & water if needed (water for sale at our Lifestyle Shop)
LOVE OFFERING: R300 per couple
…… JOIN US FOR A CELEBRATION OF LOVE IN ALL ITS FORMS ♥
email: studio@liferetreat.co.za for bookings or queries.
Please follow link below for online bookings:
https://lifestyleshoponline.co.za/collections/life-retreat-studio/products/valentines-day-couples-yoga
HEARTS! For Valetnine's! HARIBO Heart Throbs Gift Box (Available in 140g and 380g gift boxes) !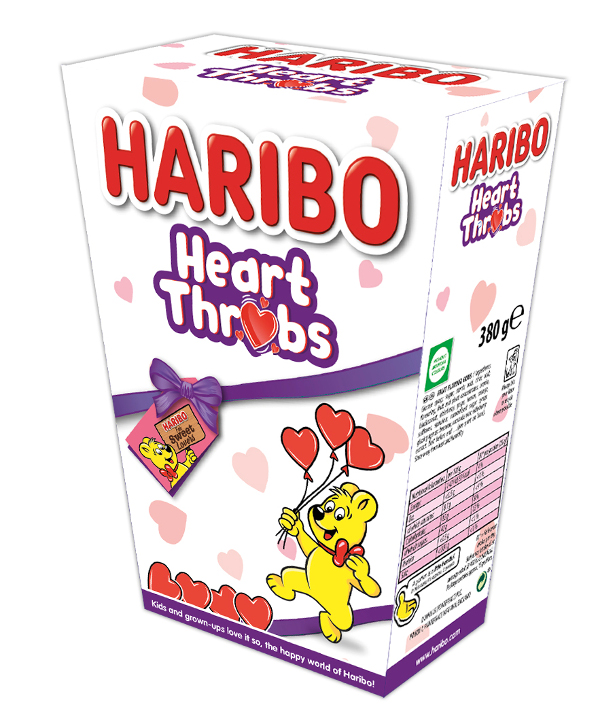 Treat your loved one to a tasty gesture this Valentine's Day with a Heart Throbs Gift Box from HARIBO.
Filled with pretty jelly and foam hearts, this cute gift box is the perfect present for the sweet lover in your life.
For more details about the HARIBO  range, please visit www.haribo.co.uk
What could be more romantic than cook the mouth-watering meal to satisfied your love one. This Delightful Thai Food Box is the perfect Valentine's Day present for every foodie who loves to cook authentic Thai food recipes.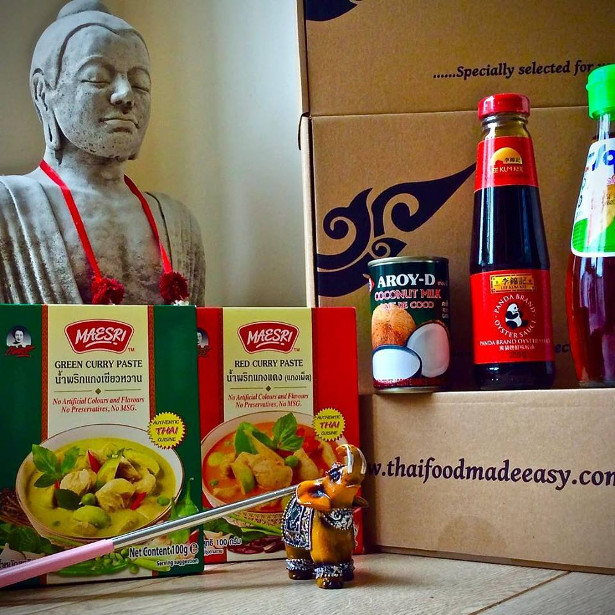 FACEBOOK | TWITTER | INSTAGRAM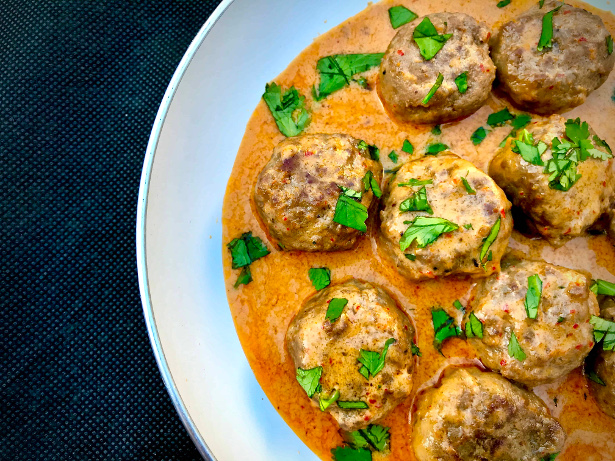 "What could be more romantic than cook the mouth-watering meal to satisfied your love one. This Delightful Thai Food Box is the perfect Valentine's Day present for every foodie who loves to cook authentic Thai food recipes. This gift box is full of Thai kitchen staples that provide the base of many delicious recipes such as:
Thai green curry
Thai red curry
Stir-fry dishes
Thai fish cake
Fried-rice dishes
Thai marinade for BBQ
Simply add in your own fresh ingredients when following your favourite recipe or, choose from hundreds of sweet and savoury Thai dishes at www.thaifoodmadeeasy.com. You can create an easy exotic meal with minimum effort and get maximum satisfaction. This hamper is also perfect for anyone who'd like to cook their special someone a romantic meal for Valentine's Day that's both easy to prepare and tastes divine.
The box the high quality restaurant grade products as follows:
1 bottle of Squid Thai Fish Sauce 300ml
1 bottle of Lee Kum Kee Oyster Sauce 255g
1 can of Aroy-D Coconut Milk 165ml
1 sachet of Maesri Thai Green Curry 100g
1 sachet of Maesri Thai Red Curry 100g
1 Thai food recipe card and 1 special gift courtesy of the founder/recipe developer
Allergy advice: May Contain Gluten *Some items in the images have been used for photo shoot purposes only.
This Delightful Thai Food Box costs £19.99 and is available through Borough Box https://www.boroughbox.com/delightful-thai-food-box
These are Essential Thai Ingredients for every Valentine's Kitchen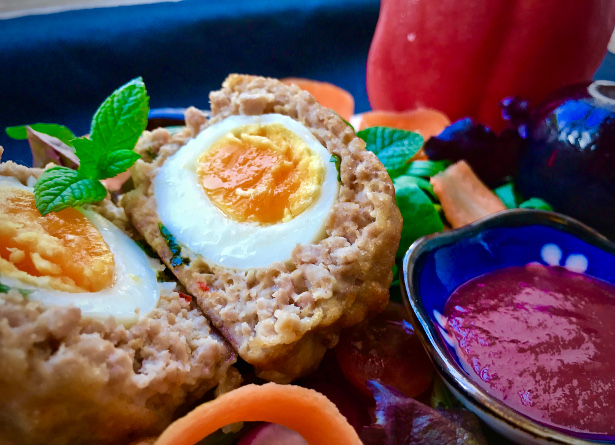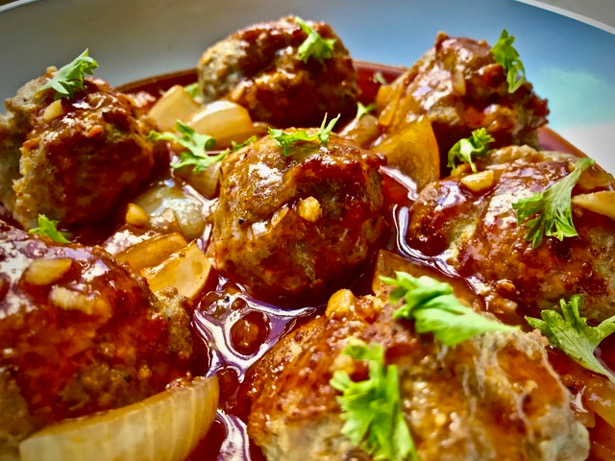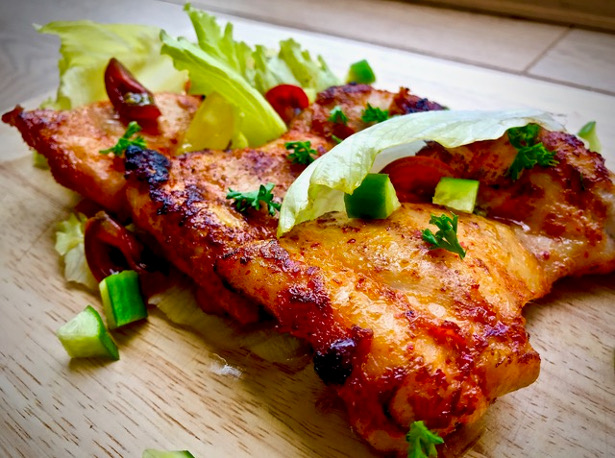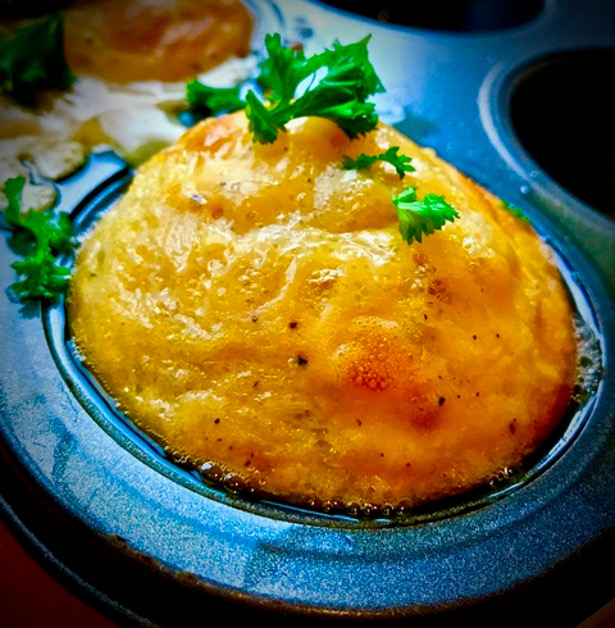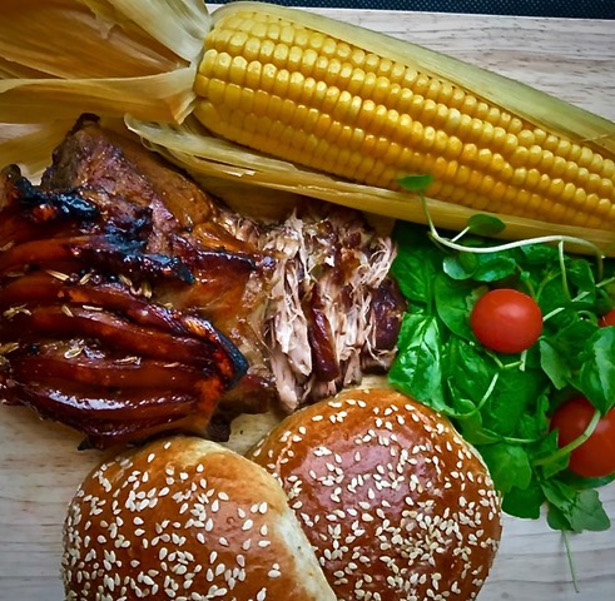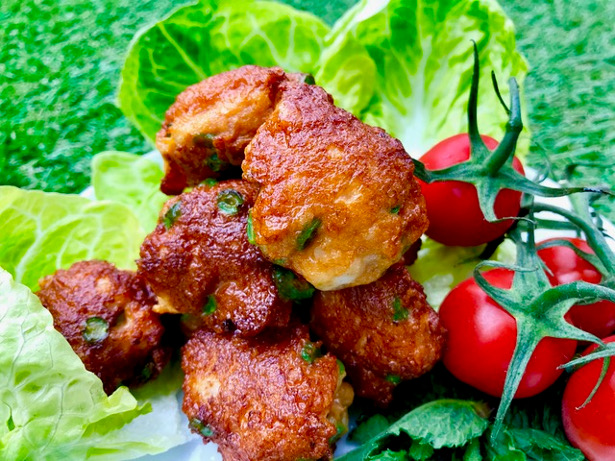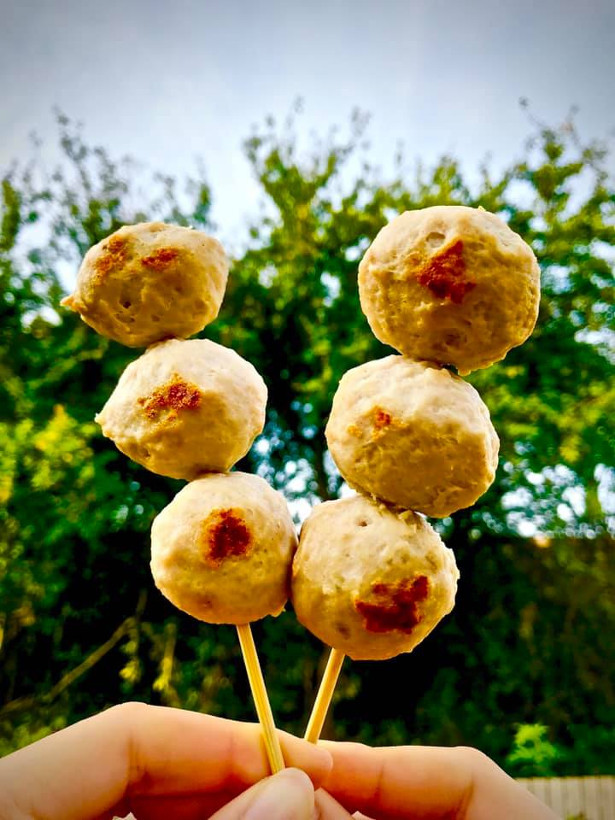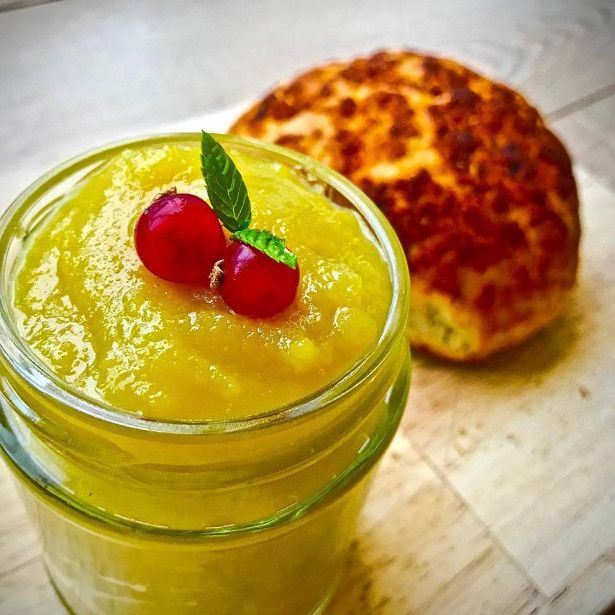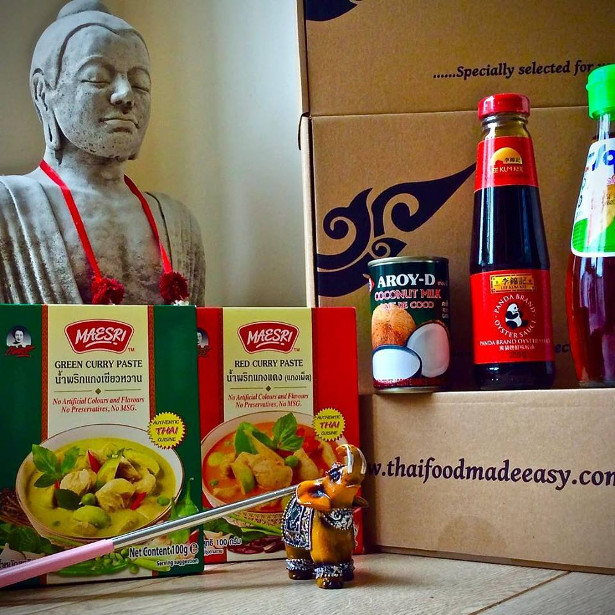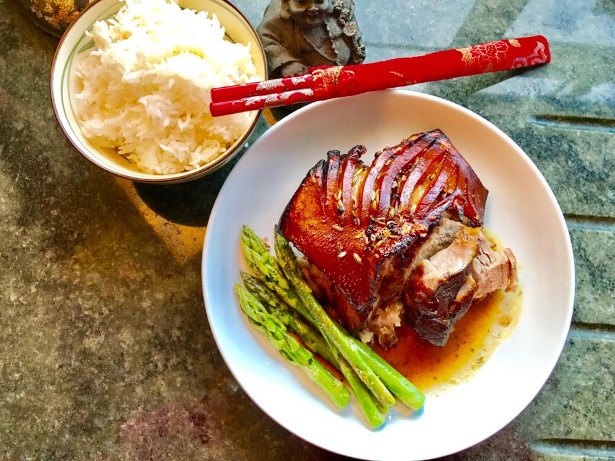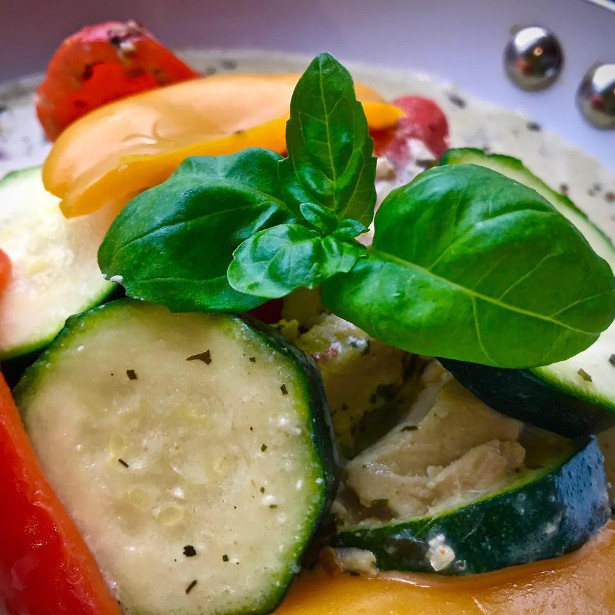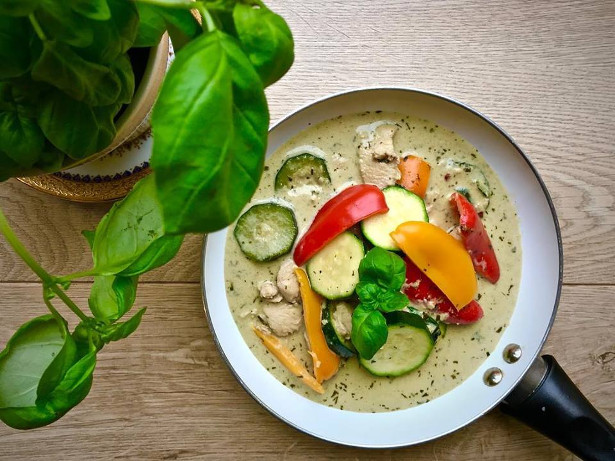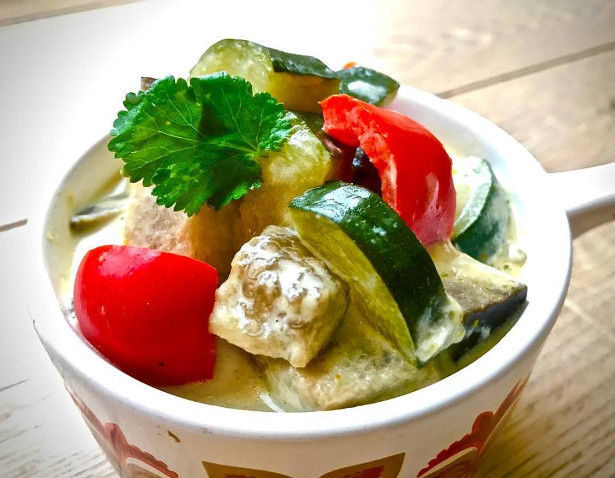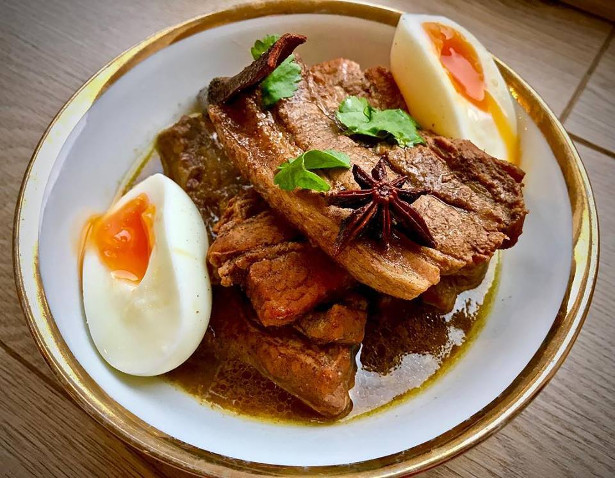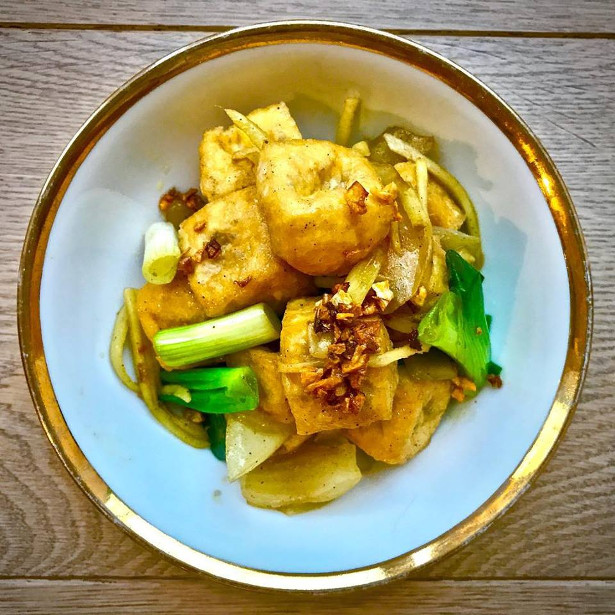 A Bit Of Mary Poppins Magic! "Made Of Carpet" Elegant and absolutely unique Carpet Bags – trendy Renaissance of the 150-year-old Victorian fashion treasure, straight from its homeland – London, England.
(Valentine's 30% discount code VALENTINE valid until 15 February 2019 Only for items from their SHOP page www.madeofcarpet.com/shop/show_all.php).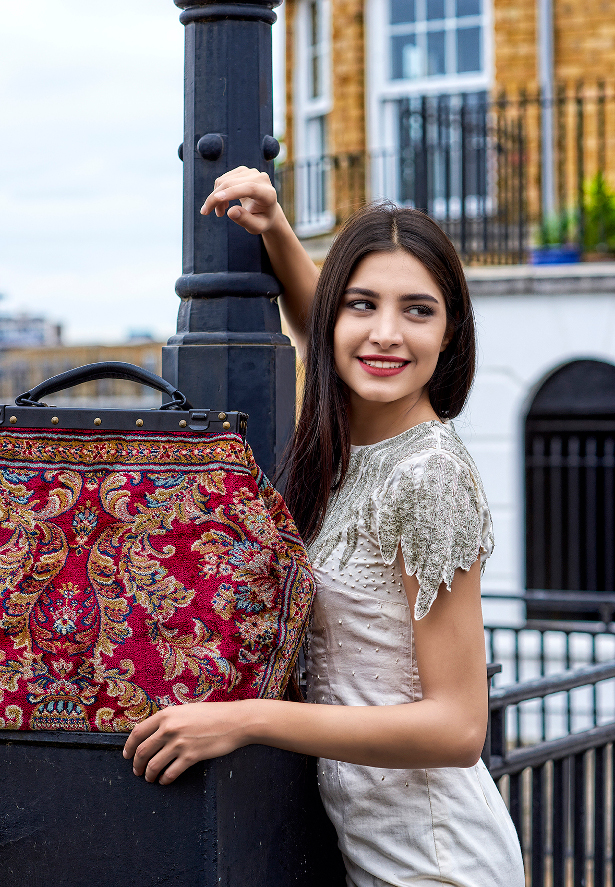 INSTAGRAM | TWITTER | FACEBOOK | YOUTUBE
Elegant and absolutely unique Carpet Bags – trendy Renaissance of the 150-year-old Victorian fashion treasure, straight from its homeland – London, England.
UNIQUE CARPET BAGS MADE OF REAL CARPET
www.madeofcarpet.com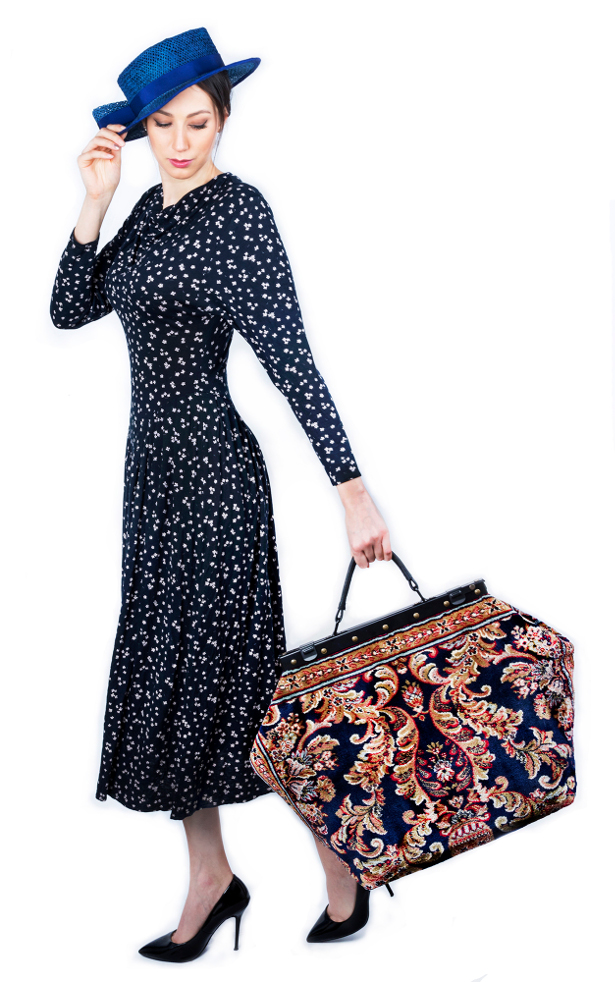 Awards
– DRAPERS DIGITAL FESTIVAL AWARD FINALIST 2017
– DRAPERS FOOTWEAR and ACCESSORIES AWARD FINALIST 2014
– Britain's Top Designer finalist 2015
– BTAA Fashion Accessory of the year Award 2017 Finalist
Products
Our bags are absolutely unique. Out there you can find "carpet" bags made of tapestry, kilim, fabric, velvet or velour… Some of them even have Oriental patterns, but none of them made of thick deep-piled woven rug.
Bags made from the finest quality rugs produced in Western Europe, that woven from unique synthetic yarn, patented by a rugs manufacturer. It is plushy, soft, light and silky, but deep-piled, quite thick and firm at the same time, that makes bags look and feel full bodied.
All our bags are made in the European Union. We perform the most careful and precise quality control checks. All trimmings and other materials we use are of the superior characteristics and design.

We are 'Made of Carpet', a unique British heritage brand. We design and produce traditional and exclusive handcrafted Carpet Bags. We are the Renaissance of Victorian Fashion.
The idea of these beautiful unique Carpet Bags has been inspired by such famous English literary characters as Mary Poppins and Miss Marple.
Designed in London and handcrafted exclusively in Europe, our bags come with bespoke trimmings and are made from the finest quality rugs produced in Western Europe.
We have closely examined all kinds of materials and technologies, and have found those that meet a performance capacity of the highest nature in modern machinery, all of which meet an authentic Victorian experience as well as health and safety standards. Our carpets are rainproof, soft, light and silky, yet thick and firm at the same time. They are full bodied, strong and durable.
Our manufacturers are highly reputable and established businesses. Led by industry experts, their teams of experienced craftsmen demonstrate incredible attention to detail.
These efforts have not gone unrecognised. We were finalists at Drapers Digital festival Award, Drapers Footwear and Accessories Award, British Travelgoods, Handbags and Accessory Association Fashion Accessory of the Year Award, West London Business Award and British Top Designer Competition. We were also official goodie bags partner of BRIT Award 2015.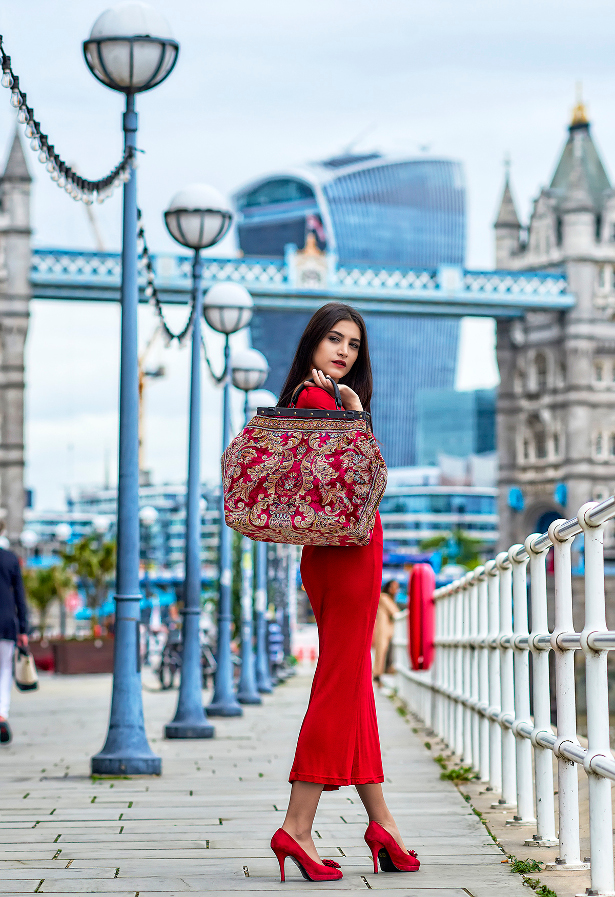 We have exhibited at the London and Paris Fashion Weeks.
We sell to more than 50 countries all around the globe. Among our customers are many highly recognisable names, including former Lord Mayor of London Dame Fiona Woolf, a member of
Bony M Sheyla Bonnick, TV presenters Ashley James and Sandi Bogle and more.
Our bags have been featured in BBC period detective drama "Ripper Street"(season 2, series 3 "Became Man").
Also our bag was used in advertising of Virgin Atlantic, dedicated to release of Disney's Mary Poppins Returns.
Please visit our online store www.madeofcarpet.com for great offers, exciting new additions and more information.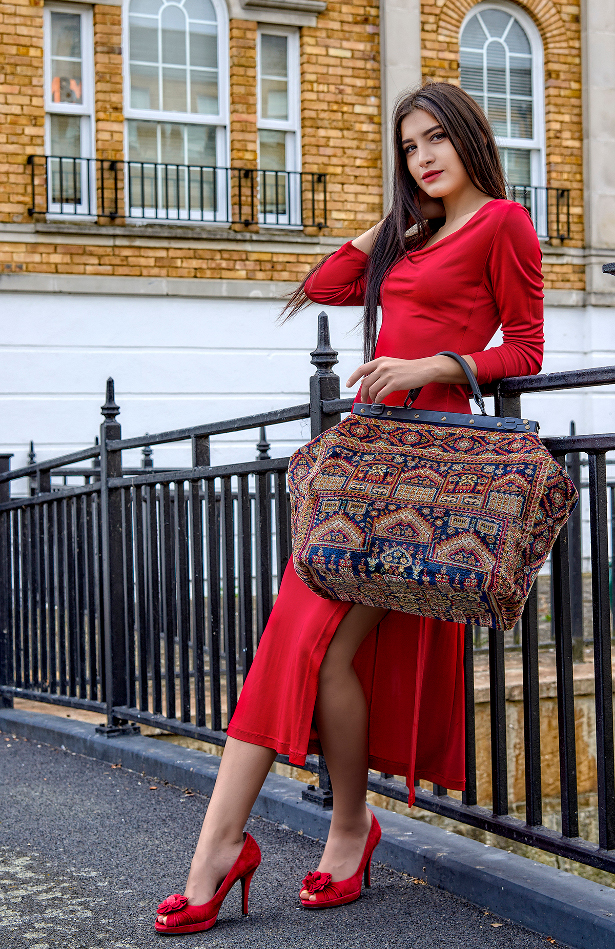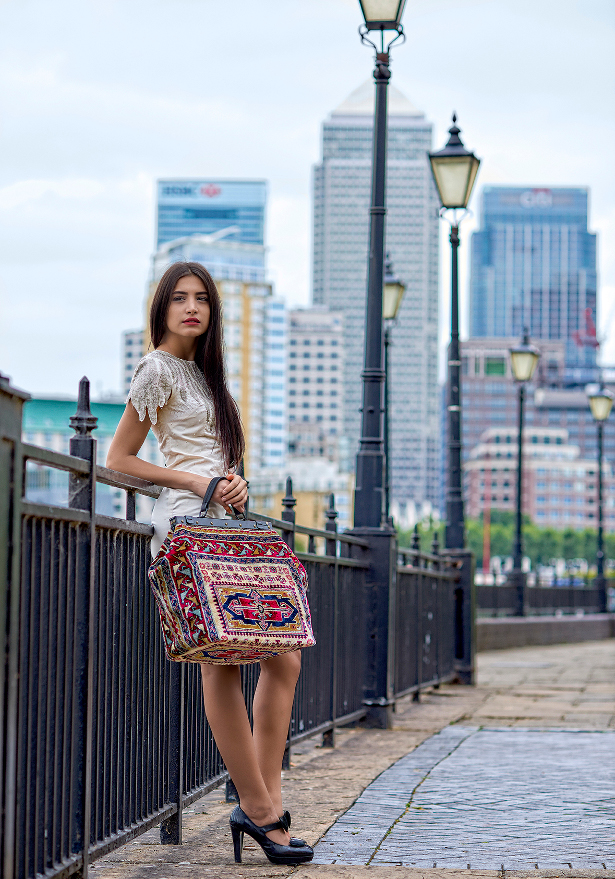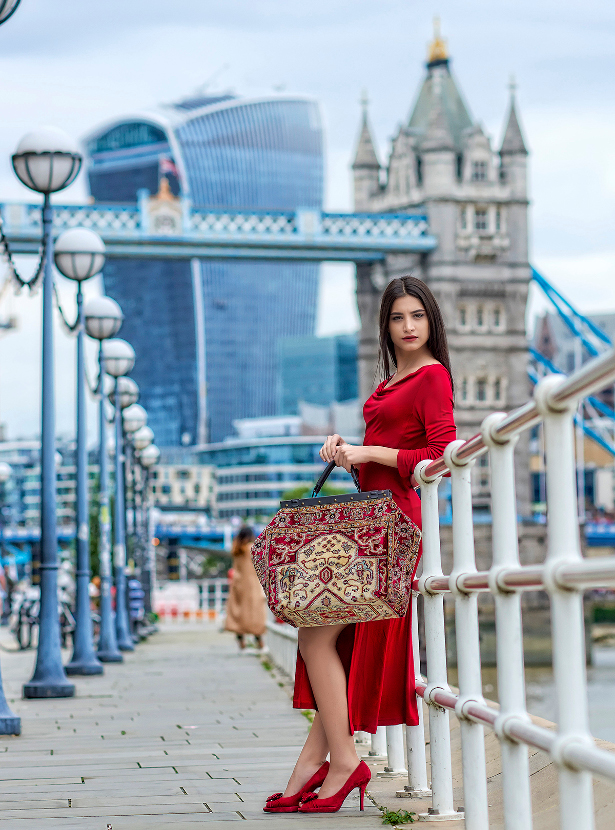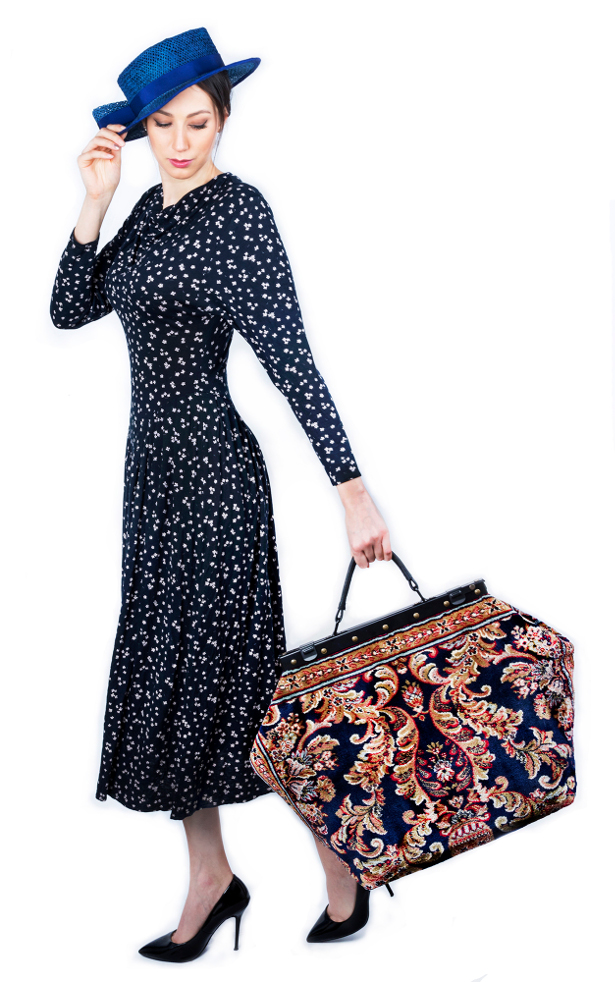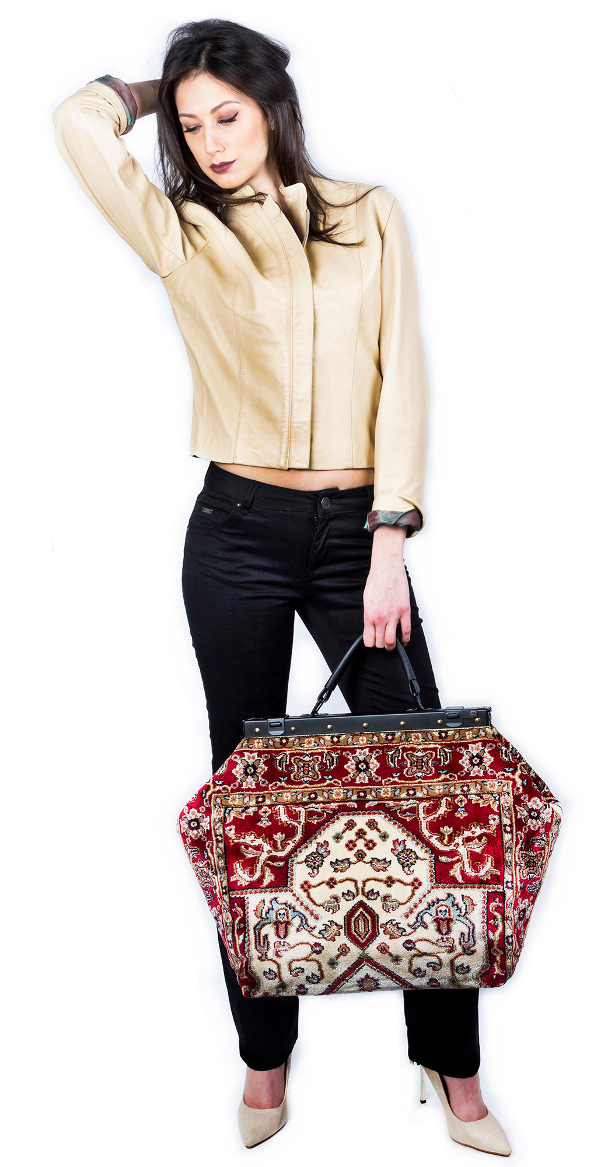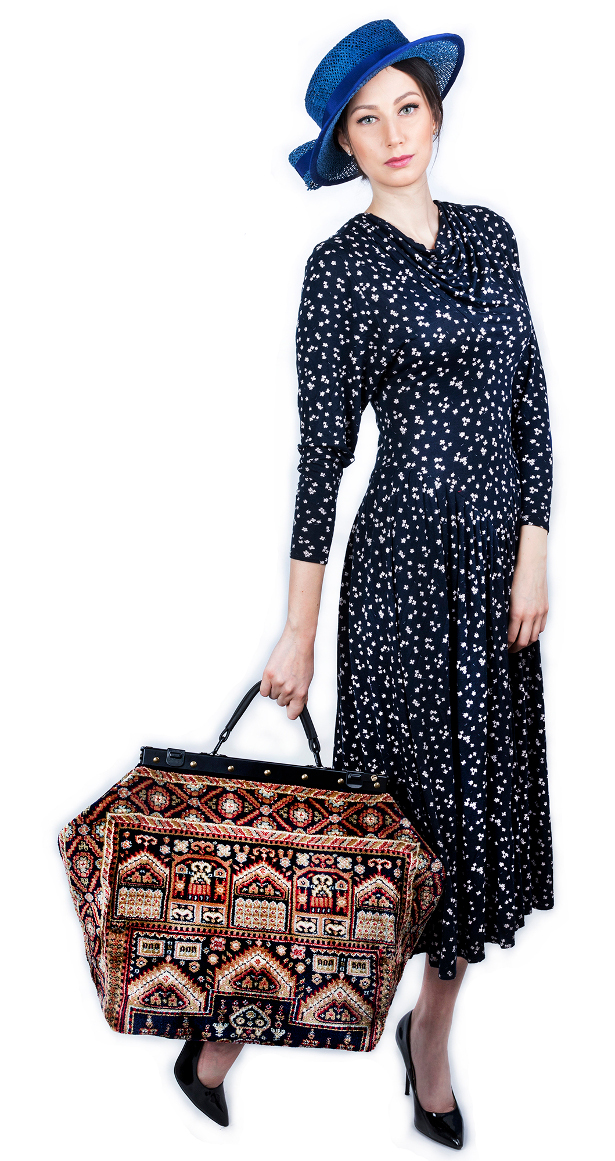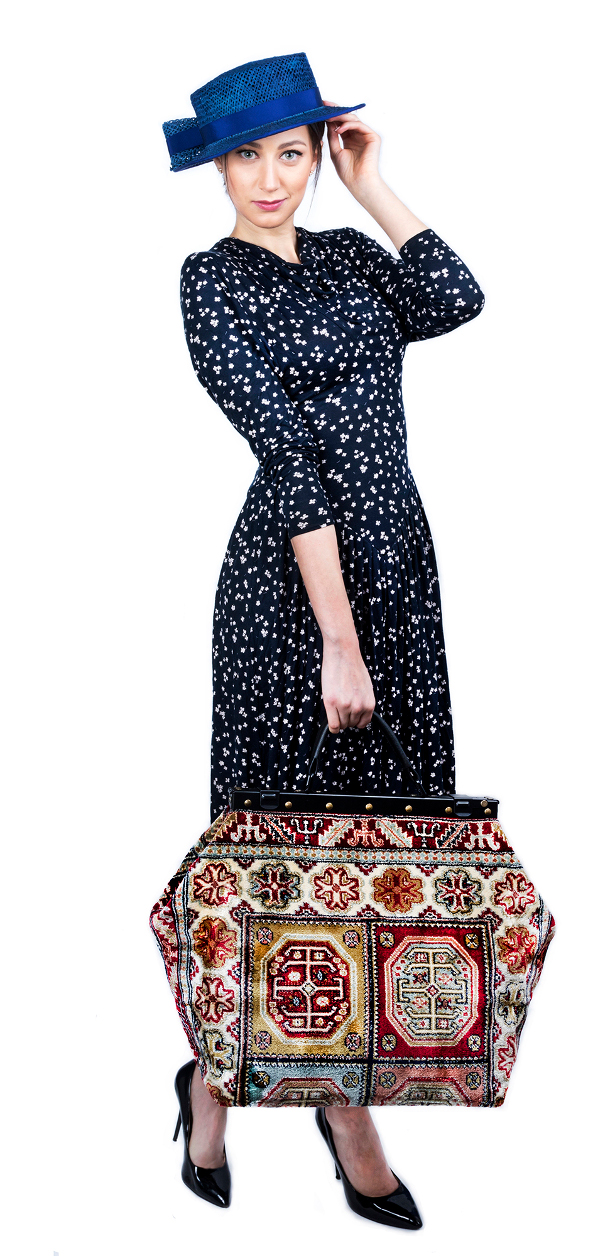 Ballet fans will love this cute mini ballet shoe key ring from the Royal Opera House shop.
The gorgeous accessory is a miniature replica of a classic ballet shoe and would make a lovely gift for those who love all things ballet or as a unique addition to a children's birthday party bag.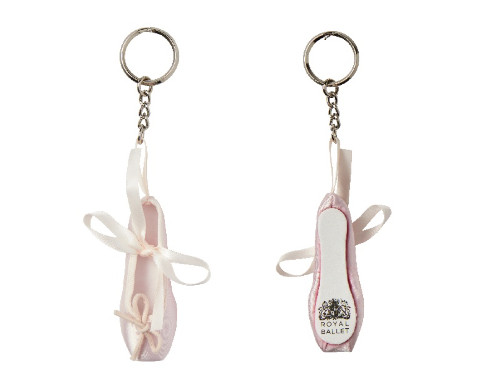 Ballet Show Keying – £5 – Royal Opera House shop – shop.roh.org.uk

For Her! London-based lingerie brand called Ella Vine. www.ellavine.co.uk! Introducing the innovation of Poppy Suspenders… which has encouraged many women to wear stockings again! www.ellavine.co.uk
FACEBOOK | TWITTER | INSTAGRAM
London-based lingerie brand called Ella Vine. They have invented world's first poppy suspenders, that make is much easier and quicker to attach stockings to it – they replace the old fastening and with our poppy fastening it takes just a split of second to attach stockings to a suspender belt – just CLIP & GO! .  Customers love it. When they try poppy suspenders, they do to want to go back to them old fastening. It encouraged many women to wear stockings again.
Find out more at :- ellavine.co.uk/pages/poppy-suspenders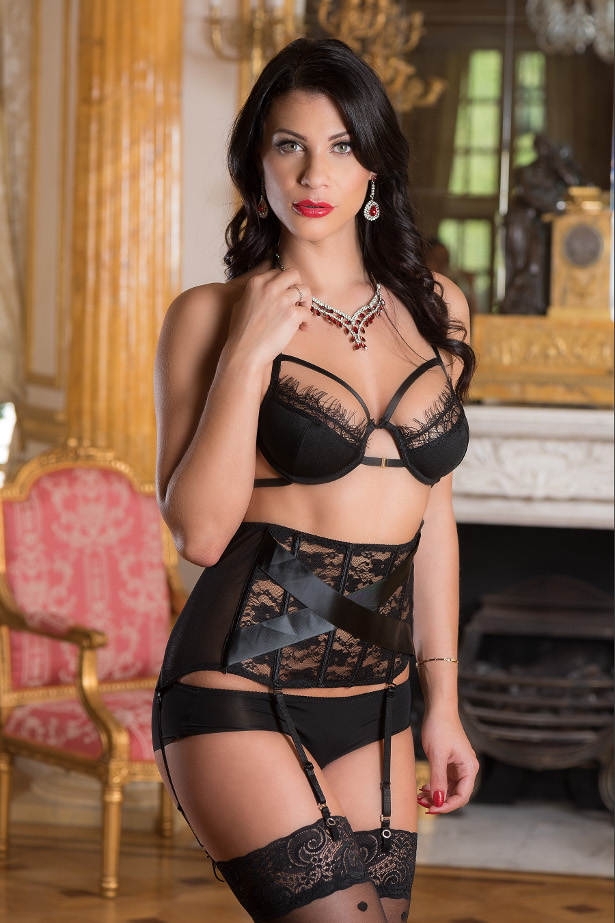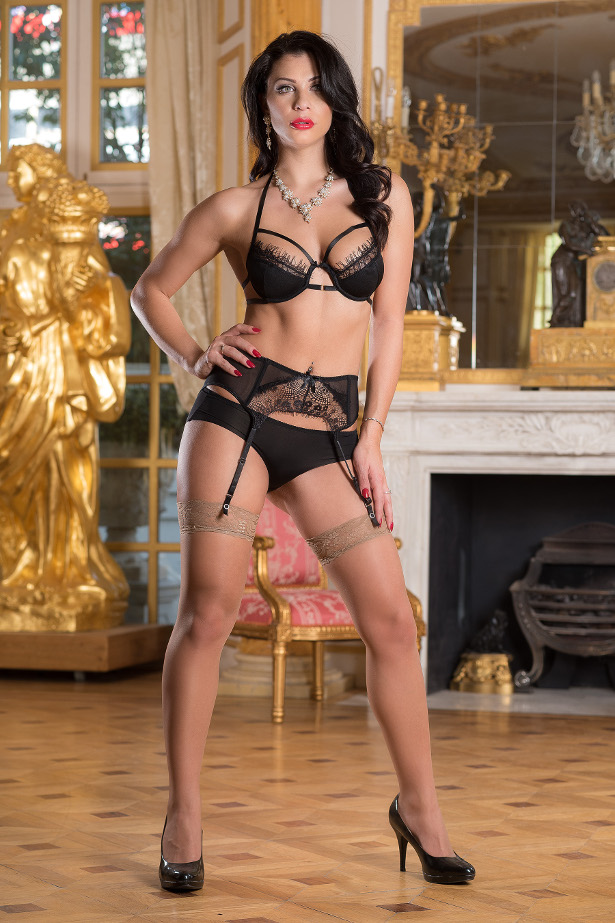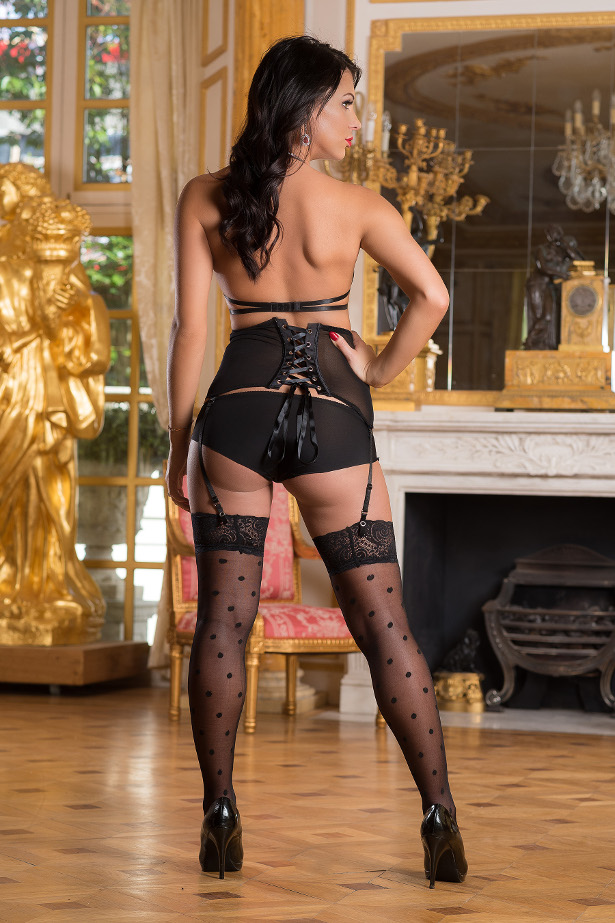 Valentine's Day Gift Ideas …
Nightwear She'll Love Lounging In & Slippers That Say She's Special

Sexy slippers and luxurious nightwear that make women feel super glamorous are what boutique brand Pretty You London is renowned for.
So, these gifts are ideal for any 'romantics' on the lookout for a thoughtful and luxurious gift for their loved one this Valentine's Day.
And with research suggesting that the majority of men find pyjamas SEXIER than lingerie in the bedroom¹, gifting nightwear this Valentine's could be a recipe for love.
Here's a round-up of the best Valentine's Gift Ideas from Pretty You London – available online and via selected stockists nationwide.
Say it with Soft and Delicate Nightwear
Women's Bamboo trouser set, £44.50
A Pretty You London best seller, the Bamboo Trouser set is made from a super-soft bamboo Viscose fabric – they're ultra-glamorous and flattering – guaranteed to make her feel. Available in three colourways, it has a contrasting trim detailing and a flattering cut that drapes beautifully across the body.
Women's Bamboo Nightshirt, £44.50
Does the lady in your life love to steal your shirt to snooze in? Why not invest in a super soft version of her own to snuggle up in this Valentine's…
Pretty You London's Bamboo Viscose nightshirts are gorgeously soft against the skin. They drape beautifully across the body
Available in three beautiful colourways, classic black, creamy white and signature Pretty You London oyster.
Material: Bamboo Viscose
Treat Her Feet This Valentine's
From sexy sliders to toe posts and fluffy mules, Pretty You London's exclusive slipper collection offers glamour as well as comfort. Each pair comes beautifully gift-boxed too.
Shown here in pink (other colours available) from L-R:
TOP: Blair House Shoe – pink, £39.50; Anya Slider Slipper, available in pink, mink, cream and black, £28.50
BOTTOM RIGHT: Alexa Slider Slipper, available in pink and purple, £29.50
Buy online at www.prettyyoulondon.co.uk
The Perfect Couple
Pretty You London's Gift Edit is a selection of slipper/pyjama combos – expertly matched and offering a 10% saving than if bought separately. What could be more fitting than The Love Set, the Sweetheart Set or the Kiss Set this Valentine's? Buy online at www.prettyyoulondon.co.uk
Spabreaks.com has Valentine's Day and Mother's Day wrapped up
thanks to new gifting promotion for men

No sooner have the Christmas decorations come down than the pressure of Valentine's Day and Mother's Day begins, no doubt sending many a male into a total panic at the thought of having to come up with yet another fantastic gift for the special lady (or man) in their lives.
UK spa specialist, Spabreaks.com is about to take the stress away with their new promotion. Savvy males can now take care of all their gifting needs thanks to Spabreaks.com new gift of spa vouchers, with a free gift for men who buy them*! The vouchers, are available for recipients to redeem against a variety of spa experiences ranging from Classic Spa Days through to Deluxe Spa Breaks. An added bonus is these flexible vouchers are available to redeem across hundreds of spa venues across the UK and Ireland.
Men purchasing the vouchers can do it quickly and easily online at Spabreaks.com and purchase multiple vouchers at once, for all the ladies in their life. Vouchers are beautifully packaged and delivered directly to each lucky recipient.
Even better, the first 50* men to take up this fantastic offer and spend over £400, will receive a luxury Temple Spa grooming gift set for themselves, worth £40! Super savvy blokes may even choose to squirrel away this gift, saving it as a gift for 'dad' on Father's Day.
What could be more simple!
Amongst the options available is a Classic Spa Day at the Apollo Hotel in Basingstoke where the £70 voucher includes a choice of 25-minute Elemis treatment, full use of the facilities, plus an afternoon tea! Available seven days per week.
Alternatively, at the higher end of the spectrum, the Deluxe Spa days and breaks are offered solely at four and five-star spa hotels. A prime example of this is Elan Spa at Mallory Court in Warwickshire where the entire package includes a Kundalini Back Treatment, Ananda Face Therapy or ILA impeccably perfect hands and flawless feet treat, followed by lunch or cream tea, plus a glass of fizz and use of the spa facilities as part of the package.
Where purchasers go for the overnight packages, a full bed and breakfast is included as part of the voucher.
For more information visit https://www.spabreaks.com/valentines or call 0800 043 6600.
*Free gift only available for first 50 purchasers, with a minimum spend of £400
The Perfect Present For Little Ballet Dancers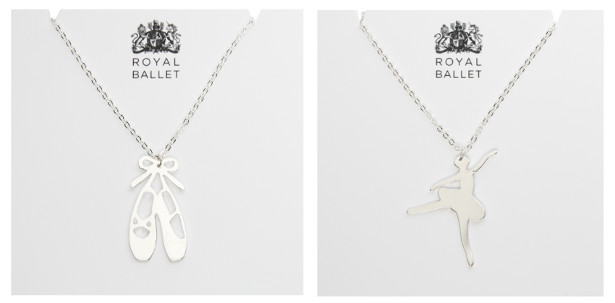 Remember your first pair of ballet shoes or your first performance with these beautiful silver plated necklaces from the Royal Opera House Shop.
A gorgeous gift for little dancers, ready for the big stage!
Ballet Shoe Necklace – £25
Ballerina Necklace – £20
Royal Opera House shop – shop.roh.org.uk
These products have been designed exclusively for the Royal Opera House by Just Trade. Just Trade offer beautifully designed, ethically made jewellery and accessories.
Working in partnership with small Fair Trade projects in Ecuador, Peru, India & Vietnam, Just Trade believes in transparency throughout the supply chain and love that their customers know who made their jewellery.
Elvie Trainer is a great gift for women that have everything but a strong pelvic floor.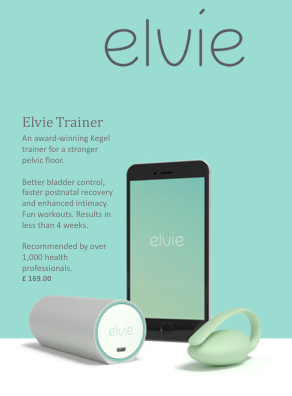 Some health benefits include helping with urinary incontinence and improving sex life (which I think you will agree is fitting for Valentine's day) and added bonus it connects to a smart phone app to track progress.
Fall in love with Cranes Valentines Cocktails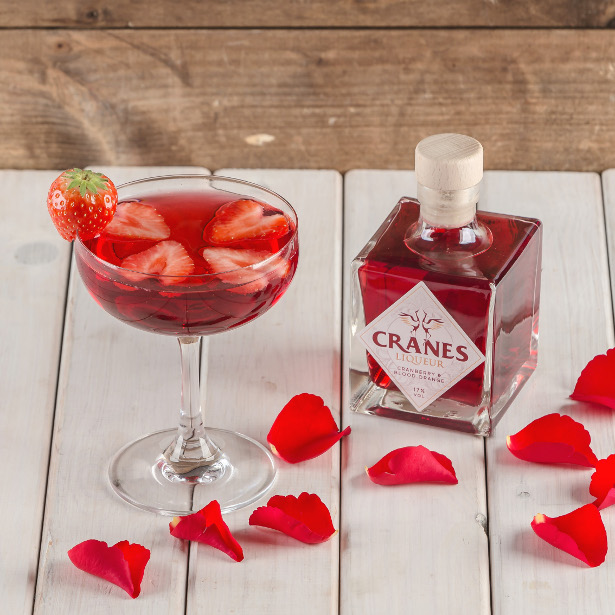 Planning a romantic dinner this Valentines day? Start the evening right with Cranes Drinks sexy pre-dinner cocktails, created with Cranes Cranberry & Blood Orange Liqueur.
Cranes double award winning Liqueur, is ideal for creating romantic cocktails, with its smooth sweetness and deep red colour. Made from the highest quality cranberries and infused with blood orange juices, Cranes Liqueur is made from all natural ingredients, with over 115 cranberries going into each 50cl bottle.
Created in Britain, Cranes Liqueur was developed by Co-Founders, and identical twin brothers, Ben and Dan Ritsema in collaboration with one of the UK's top mixologists. At 17% volume and perfectly balanced, this versatile liqueur is the ideal spirit to create decadent cocktails that will wow your loved one this Valentine's day.
Cranes exclusive 2019 Valentines cocktail recipes:
Valentines Cranbellini
What would Valentine's day be without Prosecco? Wow your sweetheart with Cranes Cranbellini, a super easy pour, perfect for setting a romantic mood.
Ingredients;
1 part Cranes Liqueur
4 Parts Prosecco
Method;
Chill a champagne flute (either in the fridge or with ice)
Pour 4 parts Prosecco into your chilled glass
Add 1 part Cranes Cranberry & Blood Orange Liqueur
Stir if required & enjoy!
Love at first sip
Fall head over heels, with Cranes romantic twist on the classic cosmopolitan.
Ingredients;
1 part Cranes Liqueur
1 part Cranberry Juice
1 part Vodka
½ part Squeezed Lime Juice
Strawberries – a natural aphrodisiac!
Method;
Fill a cocktail shaker with ice
Add 1 part Cranes Liqueur, 1 part Vodka, 1 part cranberry juice and ½ part squeezed lime juice into the shaker.
Shake until well mixed & cold (approximately 10 seconds)
Using a cocktail strainer, strain the liquid into a martini glass
To garnish; place one whole strawberry on to the rim of the glass. Slice a second strawberry lengthways to create heart shaped pieces, placing four floating slices in the glass.
Cranes Liqueur is available at a host of farm shops, garden centres, bars and pubs across the UK, as well as online at: https://www.drinkcranes.co.uk/cranes-stockists/shop-online/
HydroPeptide PolyPeptide Collagel+ Eye Masks, ($48 for 8 treatments; at HydroPeptide.com)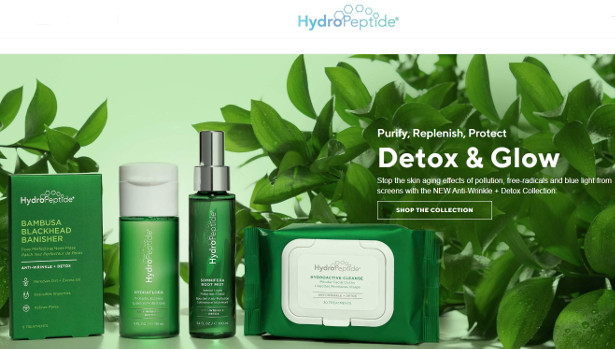 These line-lifting hydrogel masks for eyes boost collagen in the skin for a plumper, firmer appearance, providing immediate hydration and a younger complexion. The hydrogel technology is infused with key collagen supporting peptides and hydrating nutrients to reduce the appearance of fine lines and wrinkles while brightening age spots in no time.
G.M. Collin Diamond Eye Contour ($115 – GMCollin.com for spa locations nationwide or Skin1.com for online retail) is the definition of luxury meets technology. This rich, anti-aging eye cream visibly reduces the appearance of wrinkles, fine lines, puffiness, and dark circles. It also works to improve the appearance of the skin's firmness with an extremely soft texture formulated with a precious elixir to help maintain an incredibly luminous, radiant and youthful look.
HydroPeptide Glow Team Mask Set ($60, HydroPeptide.com) This limited edition team of masks for face, eye, neck and décolleté infuse skin with a cocktail of glow-boosting ingredients that instantly lifts lines, deeply hydrates, and beautifully brightens. Includes eight fan-favorite eye masks, plus a mask treatment for face, neck and décolleté previously only available as luxe professional treatments. You're going to glow!
Chuda Everyday Exfoliating Cleanser ($35 at ChudaSkincare.com, Nordstrom.com, Saks & Saks.com) is an innovative dual action exfoliator that deeply cleanses the skin in just one step. This unique cleanser gently scrubs away dead skin, leaving you with a clean, visibly smooth and healthy looking complexion. The Everyday Exfoliating Cleanser is the perfect multi-tasking beauty essential, which is ideal for all skin types – even the most sensitive!
Kiss and Tell Lip Stain/Gloss Kit – $49, janeiredale.com: Long-lasting, saturated lip stains and a clear shimmer gloss for creating a variety of beautiful lip looks.
SHADES
Stain Craving – light salmon
Stain Fascination – rosy pink
Gloss Crystal – clear shimmer
FEATURES & BENEFITS
Stain
Conditions & protects lips.
Non-feathering, stay-put color.
Wear alone for a matte look or add a glossy finish.
Gloss
Conditioning, non-tacky formula gives a glossy shimmering finish.
No ingredients are petroleum-based.
Mehron L.I.P Cream (Light/Day Palette) $45.00, amazon.com: Mehron's L.I.P Cream combines a luscious hydrating lip formulation with intense artist inspired pigmentations. The effect leaves lips looking luxurious, creamy and conditioned with dramatic color that lasts all day and night. Available in variety of classic shades or in a special artist selected 8-color palette collection.
It's a 10 Miracle Finishing Spray ($10.27-$19.55, itsa10haircare.com) Miracle Finishing Spray is the perfect product to lock in style. Years of testing and formulation have led to a truly "10" hair spray, giving hair body and control with a workable, flexible hold. Safe on color-treated hair, the Miracle Finishing Spray gives a weightless finish to any hairstyle.
www.citytattsclub.com.au/event/valentines-day/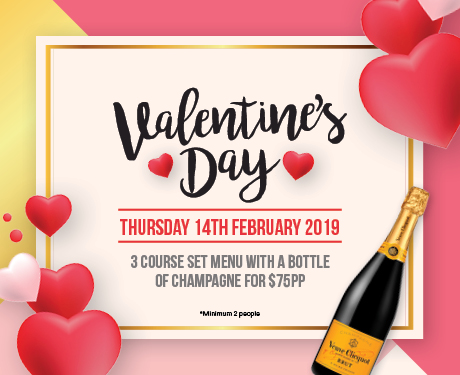 Served in Zest Kitchen, where 'love is in the air' couples will receive a 3 course set menu and a bottle of champagne for $75 (minimum booking 2ppl).
Located in the heart of the city, and with a great sporting background, this is great for a romantic night in the city.
Great Valentine's Atmosphere Creator! >> Nautical Decor Beach Decor led String Lights Sea Shells Under The sea Beach Decorations for Home Coastal Ocean Theme Party Navy Blue for Room Bedroom Dorm Wall Table Centerpieces Battery Operated! On Amazon!
See more and buy at :- www.amazon.co.uk/gp/product/B07M88PCLQ/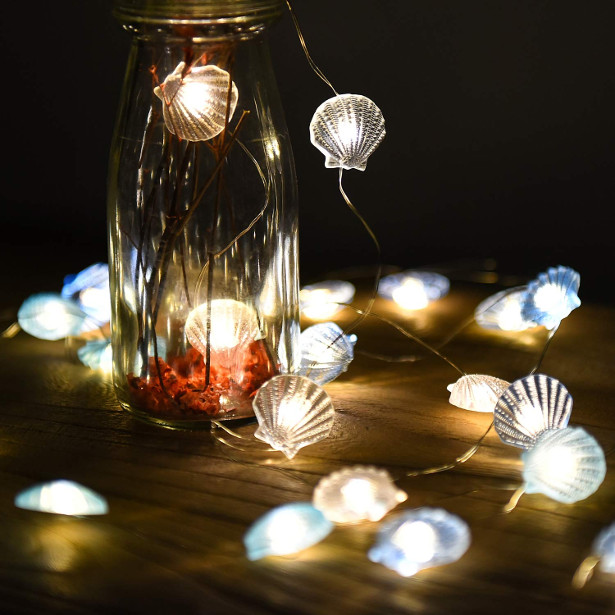 ★ No Heat ! ★ powered by low voltage, will not overheat after prolonged usage. Can be easily curved and shaped on centerpieces for beach theme bathroom decor , beach wall art ,fish net ,wedding table ,mantle ,fireplace ,tree,bed canopy,wall vine,tapestry,door , window ,Staircase.
★ Waterproof IP64 ★ This led light string supports auto timer for 6 hours. This beach theme cute mini lights string is waterproof IP64 so you can put kitchen table,dining table,or as a centerpiece for coffee table.and as fish net decorations
★ Safe For Children And Pet ★ This nautical lighting are non-poison. This mini lights battery operated are made from high quality silver-plated copper wire that is thin and flexible.
★ Beach Theme Decor ★This sea shells fairy lights string are perfect for nautical decor ,beach decor ,anchor decor ,coastal decor ,ocean decor ,beach wall decor ,nautical wall decor ,fishing net decor.
★ More Occasions ★ This battery powered string lights are perfect home decor table centerpieces for wedding centerpieces for tables,fairy lights for bedroom,centerpiece for coffee table, If you want to have luau party supplies ,nautical party supplies ,under the sea decorations ,beach party decorations,beach party decorations ,beach wedding decorations.
Features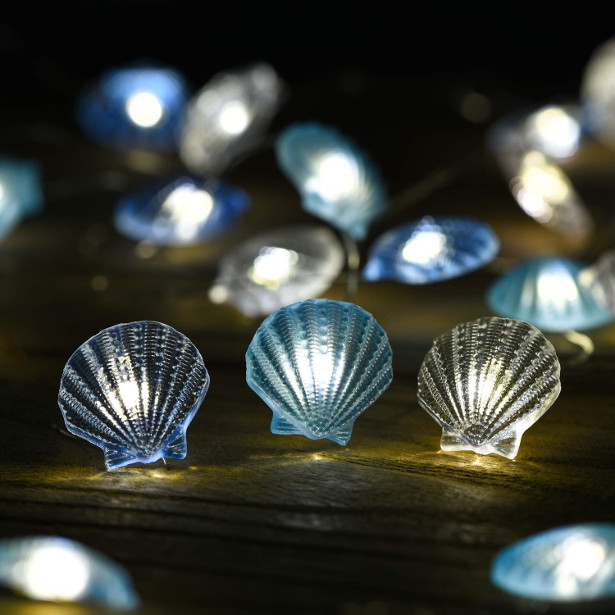 – LED Color: warm white
– LED Quantity: 20 LEDs/ size of icon is(1x1x0.3″in)2.5*2.5*0.7cm.
– Total Length: 6.5 feet / 2.2 meter
– Working time:40 Hrs ( 2AA batteries not included)
– Waterproof Level: IP64 ,WARNING: DO NOT soak battery box in water. If you want to use for outdoor , please cover the battery box .
1. This beach theme bedroom decor is not only great for college dorm room accessories,but also good idea for girls room decorations especially teenage room decor and baby nursery room decor. The beach decor for bedroom will bring you a sweet dream
2.These nautical decorations for home string lights are different from traditional string lights, our copper string lights are lighter, safer and prettier.Great for beach room decor ,beach home decor ,fishing decor ,beach house decor coastal wall decor, beach themed room decor ,beach bedroom decor ,ocean theme decor ,teen room decor ,coffee table decor ,apartment decor ,beach themed ornaments ,dorm room decor ,dining room decor
3.You can use this sea theme ornaments led lights in teen room decor, apartment decor ,dorm room decor ,dorm decorations.You will decorate your bed canopy with lights for your dorm room and design a ocean decorations for home .
4.Best Gift idea : Great gift idea to send this battery powered lights as gift for party lights,dorm string lights for your friends as new home gift ideas ,house warming ,romantic gifts ,housewarming gifts for couples,unusual gifts
5.This nautical decorations string are perfect sea decor for for Valentine's Day, Wedding, beach wedding reception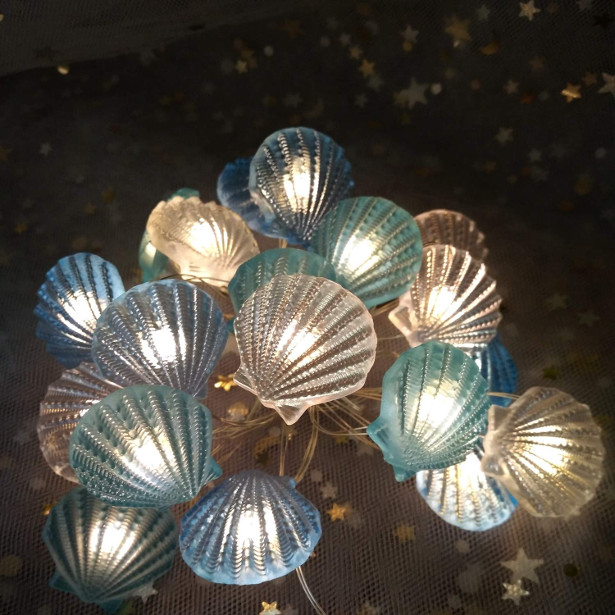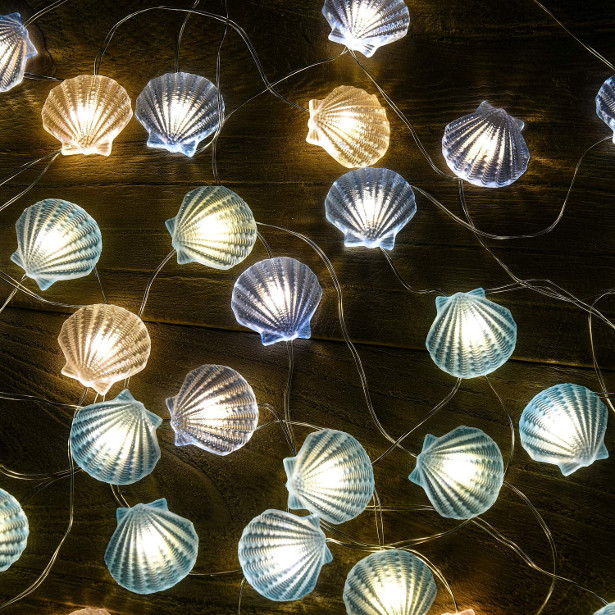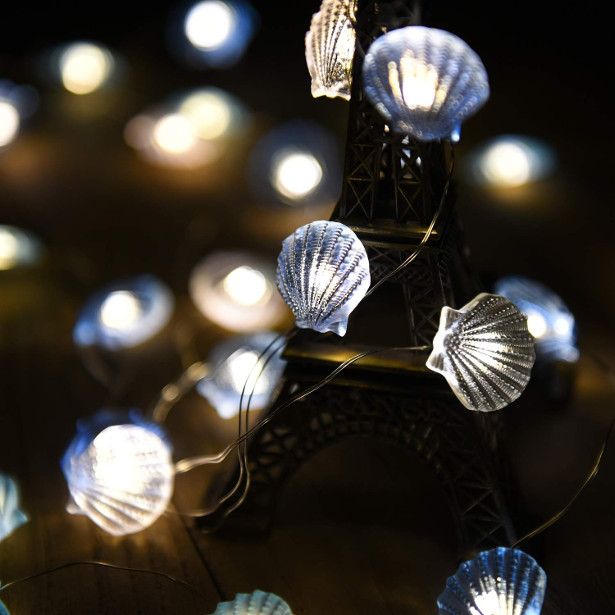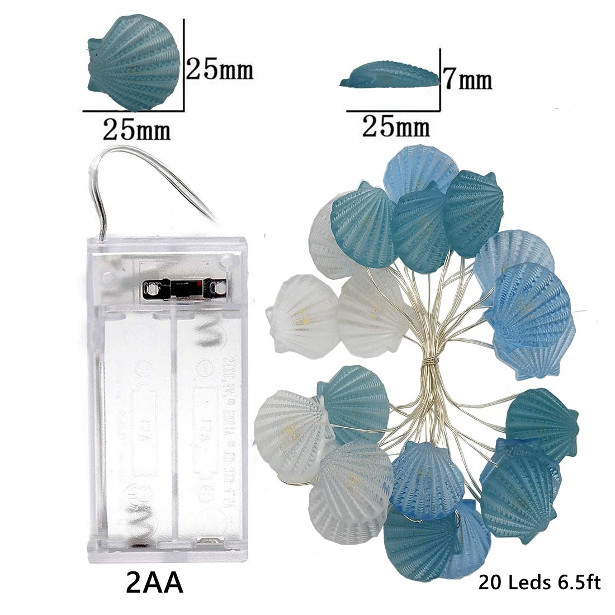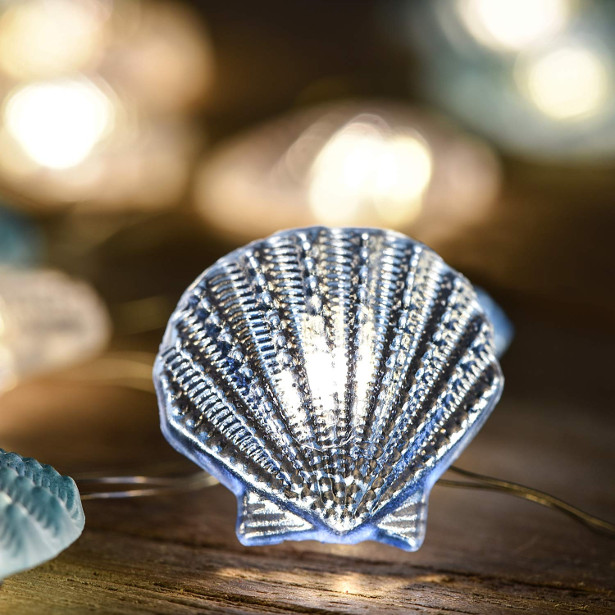 Personal Massager $29.98
Looking for the toy everyone needs? The plusOne™ personal massager is perfect for finding your pleasure. With 10 vibration settings and super soft body safe silicone you will awaken your senses, even in the shower or tub! With a rechargeable lithium ion battery, you can power your pleasure for up to 4 hours on a single charge!
Vibrating Dual Massager $29.98
Double the pleasure, double the fun! The plusOne™ dual vibrating massager is the perfect addition to your toy arsenal. With 10 vibration settings and 2 independent motors the plusOne rabbit is prime for pleasure inside and out. The rechargeable lithium ion battery will give you up to 3 hours of fun anywhere, including the shower or tub!
Vibrating Bullet $9.98
With one button the plusOne™ vibrating bullet gives you 10 exciting settings in a precise powerful package. The waterproof and discreet toy is made with body-safe materials and powered by a rechargeable lithium ion battery.
Vibrating Ring $15.98
The plusOne™ strong and flexible vibrating ring keeps him harder for longer while enhancing your experience and pleasure with 10 vibration settings. This c-ring is fully waterproof for use in bath or shower, ultra-hygienic and easy to clean. Powered by a rechargeable lithium ion battery, action can last for up to 2 hours of fun on one charge.