BE GOOD TO YOUR GUT: THE ULTIMATE GUIDE TO GUT HEALTH – WITH 80 DELICIOUS RECIPES TO FEED YOUR BODY AND MIND Eve Kalinik. www.evekalinik.com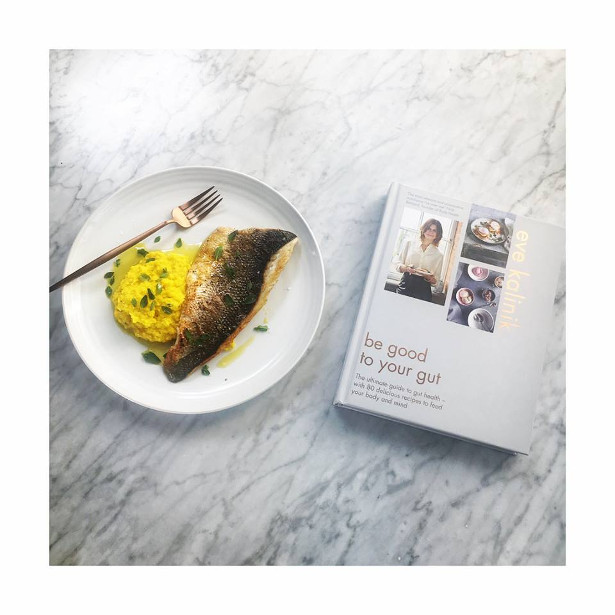 TWITTER | FACEBOOK | PINTEREST | INSTAGRAM
ISBN: 9780349414928 | Hardback | £20 | 7 September 2017 | 288pp
Nutritional therapist Eve Kalinik is regarded as one of the most exciting voices in food and health today. She is celebrated by her high-profile clients and across the media for her modern, fresh and innovative approach to gut health that combines scientific knowledge and practical advice with inspiring and delicious recipes.
About the book Be Good to Your Gut is an insightful and beautifully curated book that will help you to better understand digestion – and how crucial it is to your overall wellbeing – alongside enticing, nourishing and simple recipes. Eve's exciting and forward-thinking approach to nutrition proves that being kind to your gut is great for your taste buds too.
Be Good to Your Gut will be the first book to combine solid advice and information about gut health with recipes, offering the full package to readers who want to improve their digestive health and overall wellbeing but don't know where to start, as well as those suffering from long-standing conditions. It will show readers how good gut health can be one of the key areas for addressing hormonal imbalances, fertility issues, stress and inflammation, low mood and even common allergies like hay fever.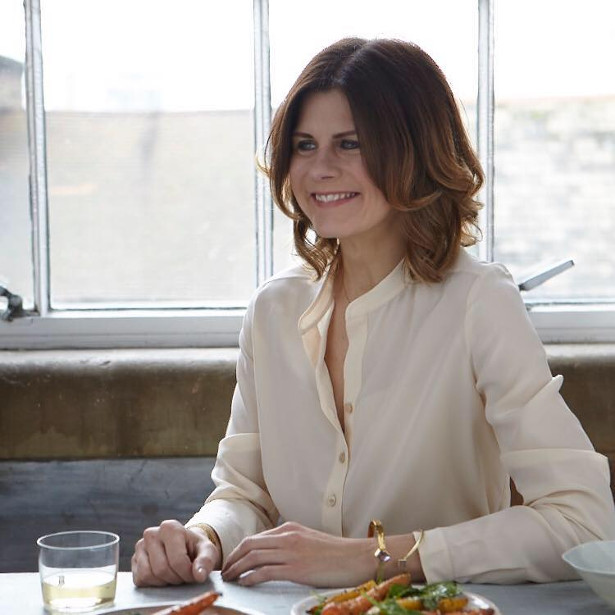 The book includes over 80 recipes, spread across 10 chapters. Readers will learn what good gut health is, why it's so important and how to encourage better digestive processes by eating delicious, gut-healthy foods that support their overall health and wellbeing. Each recipe will be directly relevant to the information given about gut health in that chapter, giving the reader an easy and immediate way to incorporate Eve's nutritional advice into their diet.
Sample recipes Miso cod with wasabi broccoli Courgette, thyme and goat's cheese fritters Sweet potato and warm halloumi salad with tahini dressing Chocolate chia fudgy pancakes with coconut vanilla kefir Mushrooms, miso & manchego on sourdough Matcha banana bread Hazelnut cardamom & cacao granola Turmeric chai latte Banana miso honey nut crumble
#BeGoodToYourGut
'Get your gut into top gear with this Piatkus 2017 superlead title that looks at the science behind the theory, giving practical advice and help together with recipes that promote good digestion' The Bookseller
'Eve is brilliant… In a world of food fads – Eve's approach is grounded, sensible and do-able. I worked with Eve for three months to raise my energy and it's completely revolutionised the way I eat' Suzy Greaves, Editor, Psychologies
'The nutritional therapist on most beauty editors' speed dial, who is regularly quoted in the pages of Vogue, Grazia, Red, Psychologies and Harper's Bazaar, so valued is her advice' Birchbox.co.uk
'Eve Kalinik is a fantastic Nutritional Therapist working with prestigious brands. She is an expert at creating realistic programmes for her clients – because she understands how hard it can be to make the changes' Organic Burst
About the author Outside her day job as a nutritionist, Eve is a columnist for Psychologies and MATCHES.COM; a frequent speaker and tutor for Guardian Masterclasses and Planet Organic talks and a brand ambassador for Plenish and Symprove. She was recently name-checked by Gwyneth Paltrow in the Evening Standard as one of London's go to health gurus.
As a former fashion PR, Eve's done the bone-tired, coffee-jacked, anxietyinducing job slog – her health suffered because of this, which is why she turned to studying nutrition and how to maintain a healthy body, mind and attitude to food. She is a registered member of the British Association for Applied Nutrition and Nutritional Therapy (BANT); the Complementary & Natural Healthcare Council (CNHC); and accredited at the Institute of Functional Medicine (IFM).
Eve's brand is aspirational, but she's down to earth and doesn't like diets, fads or abstinence. Her book is accessible (for those of us that can't afford to visit her clinic) and practical. Far from being restrictive, Eve's approach is all about celebrating the food that works for you and your body, and that best keeps your gut well and happy.