Transform your home cooking – NEW Orriss & Son's chilli sauces bring another level of smart flavour to your table!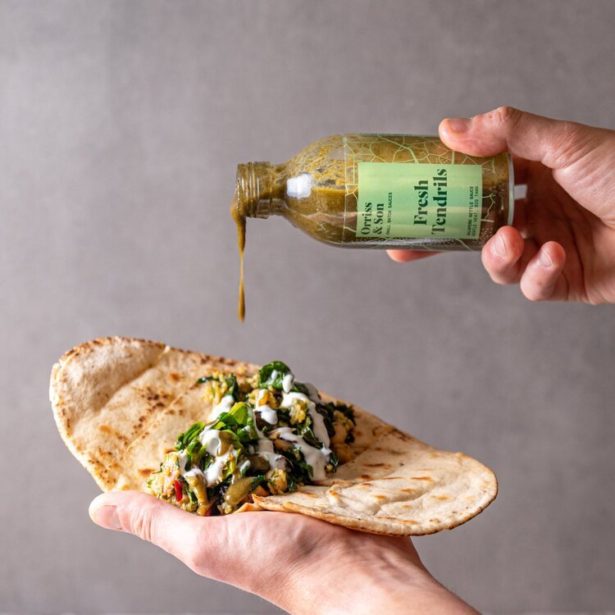 The last year has seen many of us getting more creative in the kitchen and experimenting with taste experiences from around the world to liven up everyday dishes, elevating them to something truly special. Now there's a new weapon to add to your cookery arsenal. Produced in small batches to ensure maximum freshness and recipe integrity, NEW Orriss & Son is a deliciously punchy, specialist collection of fermented chilli sauces, that are vegan and gluten free. Orriss & Son Small Batch Sauces bring out the best in any dish, from adding a little tang to midweek meals to impressing family and friends with a dinner party extravaganza. Whatever your preferred usage, these game changing sauces will certainly pack a spicy kick and easily up the gastronomic ante to make mealtimes miles more exciting.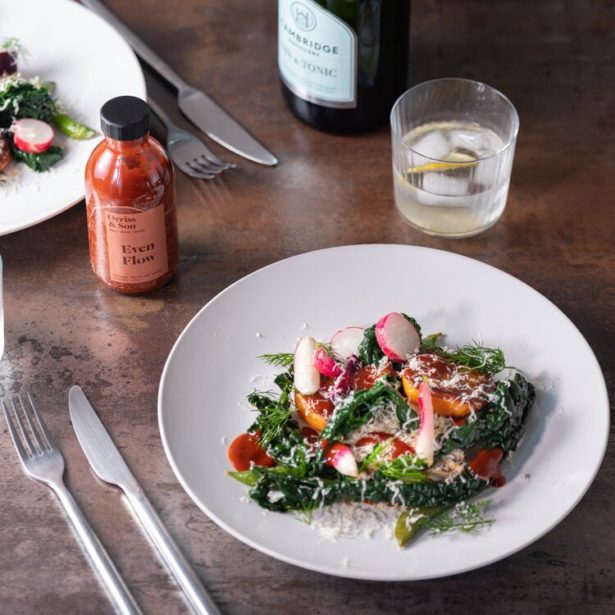 Examples of how Orriss & Sons sauces can work their magic include: as a marinade for fish, meat, vegetables or meat-free substitutes; added during cooking to increase the flavour intensity of a dish; dropped into a dressing to take salads to a whole new dimension; shaken into slow-cooked, braised favourites to cut through the richness of any long cooked dish or simply splashed neat onto a finished recipe to take homemade delights to another level. These incredibly versatile sauces really are the ideal way to customise your cooking and broaden your culinary horizons without having to leave the comfort of your own home!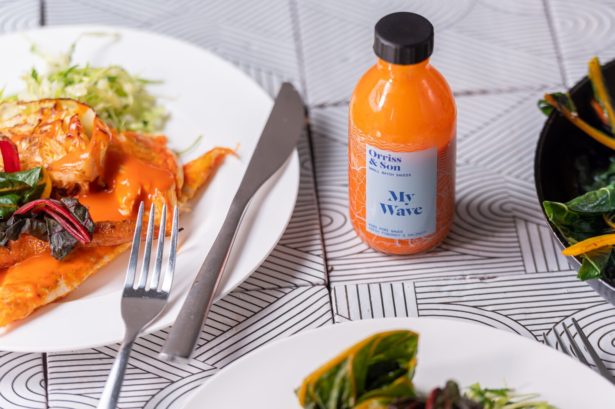 The Orriss & Son bottles of 'saucery' also represents a healthy addition to your plate. A good source of protective antioxidants plus vitamins and minerals, chillies are a great addition to a nutritious, balanced diet. All in all, these three carefully crafted chilli condiments combine authenticity and deliciousness with ultimate convenience and health benefits. Choose from:
'Even Flow' – the one that started it all. Orriss & Son's original recipe hot sauce, based on fiery and fruity habaneros plus red and smoked chillies, tomato and apple juices to deliver that defined 'hit'. The hottest of the range and seriously addictive …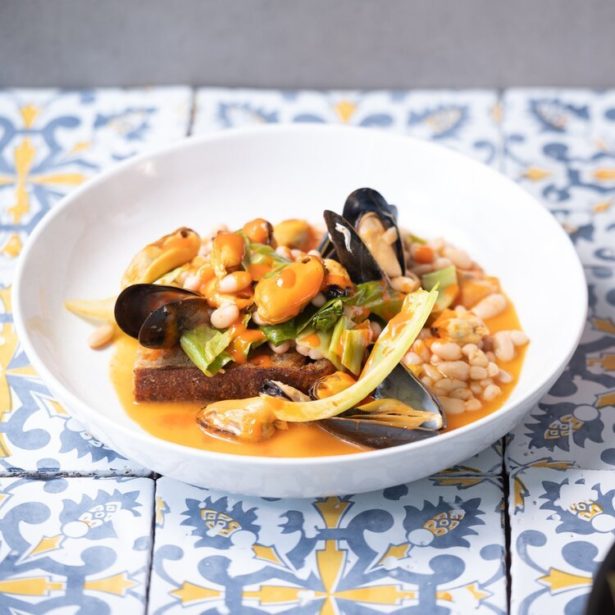 'My Wave' takes inspiration from the heat of the classic and now familiar piri-piri seasoning. Fresh and dried chillies are combined with red peppers, tomatoes and cider vinegar along with the traditional lemon, bay and garlic, to bring a fresh piquancy and balanced salinity to a host of dishes. You always need more piri-piri!
'Fresh Tendrils' is based on the subtle heat of fresh green jalapeños, balanced with green peppers, apple juice, earthy nettle and mint to impart a vibrant acidity in a tasty green sauce. We think of it as a gentle heat… transforming into a big tang!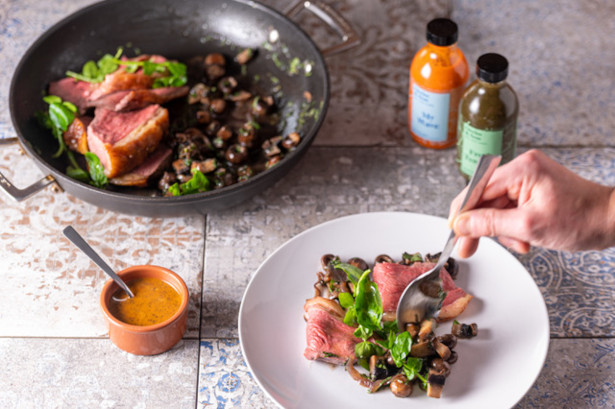 Here's our quick-fire guide to choosing your perfect palate partner:
· Enjoy the chilli heat and tingle only a habanero based hot sauce can provide? 'Even Flow' is for you!
· Love the tangy spice of green jalapeños but wary of going all-out? You'll love 'Fresh Tendrils'.
· Somewhere in the middle? The balanced piri-piri heat, sweetness and salinity of 'My Wave' is the ideal choice.
Lovingly created by David Underwood – chilli enthusiast, globetrotting chef and former co-owner of Steak & Honour in Cambridge (famed for their honest, next level American style burgers) – this trio of sauces brings to life his passion for well-rounded, balanced flavours to enrich any cooking and eating occasion.
NEW Orriss & Son Small Batch Sauces retail at £7.25 for a generous 200ml glass bottle and are available online from www.delishops.co.uk or directly from the Orriss & Son website www.orrissandson.com. Handcrafted in Cambridgeshire, a donation from the sale of each bottle also goes to www.wateraid.org. a WASH charity which changes millions of lives every year, working in 28 countries to provide clean water, decent toilets and good hygiene.