The Zen Of Slow Cooking >>> Slow Cooking with the sacred intention of slowing down and creating more peace and harmony in the kitchen is the essence of The Zen of Slow Cooking.
www.thezenofslowcooking.com

Multi-cooker spices for #InstantPotRecipes #SlowCookerRecipes * helping aspiring home cooks * creating an inclusive economy * bringing people together
Slow Cooking with the sacred intention of slowing down and creating more peace and harmony in the kitchen is the essence of The Zen of Slow Cooking.
Check out the sampler pack!
Gourmet Spice Blends for Home Cooking (Sampler Pack of 6) Seasoning Pack For Instant Pot, Crock pot, Slow Cooker, and One Pot Meals – Non GMO, Low/No Salt, Gluten Free, Keto Friendly Seasoning, Paleo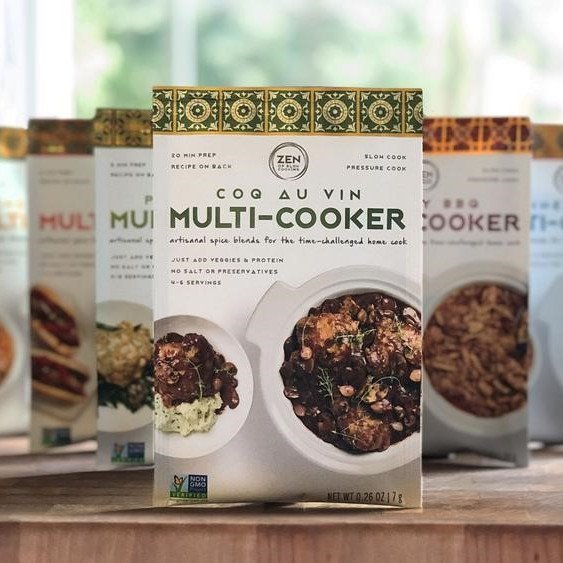 Create easy gourmet meals at home with our sampler pack of premium spice blends as the flavor foundation for recipes crafted for one pot meals, your Crock Pot, or Instant Pot.
Contains one seasoning packet each of our Coq Au Vin, Provençale, Indian Dal, Tuscan, Smoky BBQ, and Southwest Fiesta blends. Each packet includes a signature recipe with step by step instructions and you can find more inspiration on our website.
Each of our award winning recipes are crafted using whole foods, serve 4-6 people, and have a prep time of 20 minutes or less. Recipes include soups, stews, tacos, and more!
Our desire to help people find more time together around the table inspired premium spice blends that bring a contemporary and delicious twist to slow cooking. Make cooking faster, easier, and so delicious that your whole family will enjoy!
We believe that good food should be good for you. That's why all of our delicious blends are non GMO, low / no salt, gluten free, preservative free, and made with all-natural ingredients.
See more about the entire range here >> www.amazon.com/stores/page/7E5D751D-190D-41E5-A5A2