Mjølner, a Viking Inspired restaurant in Sydney and melbourne have just published our first book THE VIKING FEAST. You can check it out here:
shop.speakeasygroup.com.au/products/the-viking-feast-book?variant=32244959150114
it's a pretty unique gift (and book) and they also have an ULTIMATE VIKING PACKAGE that includes drinking horns and more as well. see more here >- shop.speakeasygroup.com.au/apps/bundles/bundle/40567
The Viking Feast – by Mjølner
The ultimate recipe book for modern day Vikings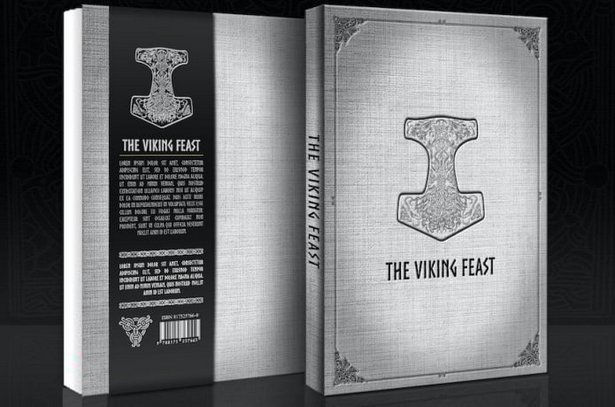 Overview
From the creative clans of Mjolner, Viking inspired restaurant and cocktail bars, comes The Viking Feast – an immersive recipe book that allows the magic of Mjølner's food, cocktails and story telling to come to life in your home. Featuring over 80 recipes from the kitchens and bars, The Viking Feast will be jam packed with all the ingredients needed to recreate the feasts of Valhalla at home.
Who Are We?
Mjølner is a Viking inspired restaurant and bar created in Thor's image. Thor, the Viking God of thunder, has moved to earth to protect the world from evil. He misses the camaraderie of home and the feasts of Valhalla so he builds his own feasting hall inspired by the Asgardian feasts and names it Mjølner, after his famous hammer.
The Mjølner experience offers guests a sense of escapism with the enjoyment of fine food and world class drinks in Viking luxe surrounds.
Alongside the modern interpretation of a Viking feast, Norse iconography is carved into shields, drinking horns, axes and ornate handmade knives – presented to each guest in a leather knife roll (choose your weapon!). The dining rooms, moody and majestic are filled with museum grade artefacts, hand carved timber tables, animal hide wall hangings and seats, antique swords, leather booths and cast iron cages home to top shelf whiskies.
The inspiration behind Mjølner came from The Speakeasy Group's owner and director, Norwegian born Sven Almenning. Growing up surrounded by Norse mythology, Sven and business partner Greg Sanderson set out to create an earthly nod to the feasting halls of Valhalla, transported in time to the 21st century.
Why a recipe book?
The intention of this recipe book is to immerse the magic of Mjølner's food, beverage and experience into your homes and allow you to create a Valhalla style feast of your own. It's the perfect gift for anyone who enjoys dining at Mjølner, or who have an interest and passion for Vikings and Norse Mythology
Why crowdfund?
In order to avoid traditional avenues of publication where our precious, albeit slightly crazy creative content and stories may be watered down, Mjølner will be raising funds in order to self-publish – and ensure Owner and Directors Sven Almenning and Greg Sanderson can sneak in their signature swearing in somewhere….
What is actually going in the book?
Recipes from the kitchens and bars – some of which have been as well guarded as the Bifrost Bridge since Mjølner's respective openings in Sydney in 2017 and Melbourne in 2018, The Viking Feast will be jam packed with all the ingredients needed to recreate a Viking Feast at home.
Carefully curated by Mjølner Head Chefs; the talented Joachim Borenius (Sydney) and Andrew Wright (Melbourne), The Viking Feast will guide you through mains dishes of bird, beast, fish and veg as well as shared feasts including roasted bone marrow, gravlax and our signature Trenchers complemented by impressive sides and desserts.
In addition, our award winning bartenders Alissa Gabriel (Sydney) and Alex Boon (Melbourne) will be sharing the secrets behind Mjølner's most creative and tasty libations.
The book will also heavily feature Norse Mythology, symbology and story telling through original artworks and writing.