The Most Influential Figures of Rugby
The sport of rugby has an incredibly rich history that spans over 150 years. In that time, we have seen a number of talented and influential people come and go. Some are notable for their skills on the pitch, others are remembered for helping to expand the game to new audiences. Here are some of the most memorable and influential figures of rugby in recent years.
Mike Tindall
Mike Tindall is a veteran rugby player with a career that spanned over 20 years. Known for his tough attitude and hard hitting style, he was a formidable centre during his time in the sport. While he can be said to be a respected and inspirational player, it is his life outside of the sport that he will really be remembered for.
Tindall really has shown that he is a multifaceted individual. Not many players can say they are married to royalty as Tindall can after marrying Zara Phillips in 2011. Since then he has become well known for his dedication to horse racing alongside his wife and together they have won several championships. Tindall has also transformed into quite the business man as well, becoming involved in several enterprises including cyber security and real estate. One of his favorite pastimes is poker and he has become a respected player, so if you enjoy playing Texas Hold'em or attending other poker events, don't be surprised to find yourself next to former England International rugby captain Mike Tindall on a rare occasion. In terms of influence and success, you will find that Tindall is living quite the envious life outside of rugby.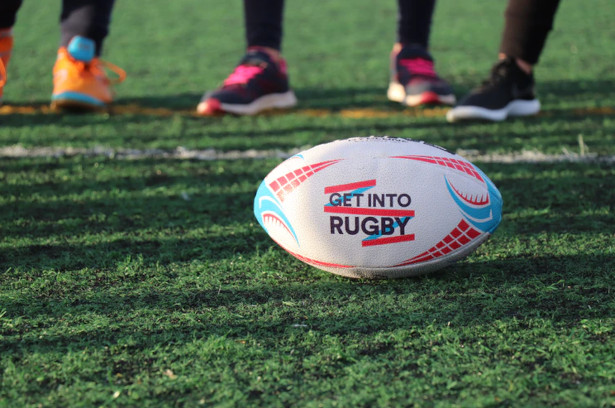 Warren Gatland
Recently, Gatland has been named as the greatest rugby coach ever. Rugby World magazine went as far as creating a bracket system and having their readers vote on the greatest coaches, of which Gatland was unanimously named the best of all time. On a list of the most influential people in the sport, Gatland absolutely must make an appearance.
When you consider his extensive resume, you can see that Gatland is far ahead of his competition. From 2002-2005 he was the head of the London Wasps, and led them to winning three consecutive Premier League Championships. Onto his most notable time period from 2007-2019 when he coached the Wales team. During his tenure there, he won three Six Nations Grand Slams. As of June 2019, he has signed with the Hamilton, New Zealand Chiefs on a four year deal. Across the rugby world, you will be hard-pressed to find a coach more respected and distinguished than Gatland.
Agustín Pichot
Pichot has become something of an enigmatic and controversial figure, but his influence in the sport cannot be denied. In 2009 after a long and successful career spent playing for Argentina, Pichot transitioned to administration and helped to restructure the Argentine Rugby Union. He was the main proponent and driving force behind the adoption of rugby as a professional sport in the country, changing from its amateur status and helping it become a part of international tournaments.
In 2016, Pichot was elected as Vice Chairman of World Rugby, and was simultaneously called "the most influential man in rugby" by Rugby World magazine. After this, he started pushing for a number of amendments to the sport. Pichot then pivoted and ran for the position of World Rugby Chairman, ultimately losing to former English captain Bill Beaumont by five votes. In a very public display, he left the governing body and has since taken to the media to express his feelings over what he calls a betrayal on the part of some of the other members. While Pichot may receive mixed opinions from rugby fans, he is most certainly an influential figure and his story is far from over.
Siya Kolisi
There is a lot of responsibility and attention on Kolisi right now. As the first black captain of the South African national team, he is both a leader and a role model for young players in the country. He led the team to an international championship in 2019 when the South African team defeated England 32-12. Since then, he has used his platform to inspire others and bring pride to his country, as well as launch the Kolisi Foundation, a charity that helps supply medical workers and bring food to impoverished areas of the country. Rugby World named Kolisi the most influential man in rugby for 2020.