The beauty of Wiltshire and Organic Farming at Pertwood, which leads by example!
1kg boxes of delicious fruit and seeds muesli are available online. www.pertwood.co.uk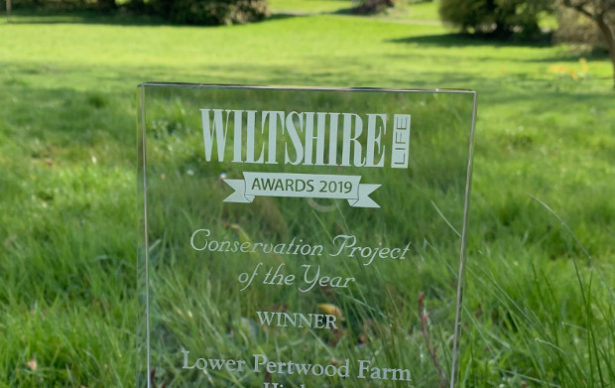 Pertwood's history is documented as far back as before the Norman Conquest. At the Domesday survey of 1086, it was held by Geoffrey de Mowbray, Bishop of Coutances. It later became the home of the Earls of Gloucester, which it remained until the early 15th century.
Fast-forward to today, and Pertwood Organic Farm continues to pay homage to its historical past and the owners and team are deeply committed to preserving its heritage now and into the future on the 2,600 acres of downland.
Extracts from letters received by the farm team in the past weeks reflect the joy derived by visitors to the farm and motorists driving by:
"The farm walk was truly inspirational and having Nick Adams as a
companion was a real privilege…"
"I feel I must drop you a line to say how marvellous it's been to be
cheered-up by all the wildflower planting in huge colourful swathes
alongside our journey towards the south. What you do benefits all
manner of creatures and guess what, us weary motorists can't help but
smile…"
The second oldest and one of the largest organic farms in the UK, Pertwood's over 30-year tradition of organic farming has resulted in a wealth of wildlife residing in the unspoiled, chemical-free environment. The RSPB is keenly involved in monitoring the incredible variety of wildlife species that make this location their home.