Tell Me Your Life Story, Mum: A Mother's Guided Journal and Memory Keepsake Book Paperback – 18 May 2021
by Questions About Me
This simple guided journal helps mothers record their life story with over 200 questions.
Find out more and buy at :- https://www.amznpromo.com/u/tell-me-your-life-story-series-uk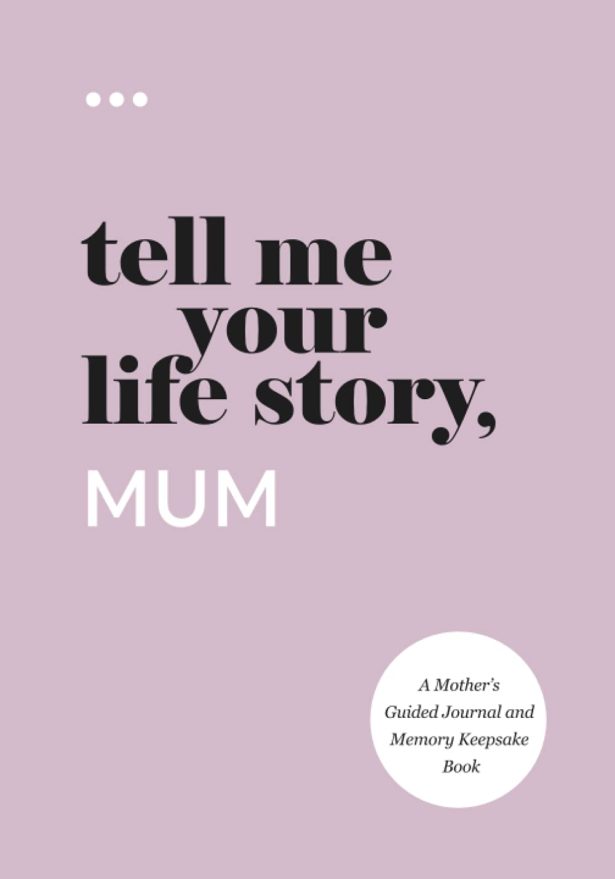 The thought-provoking questions and prompts are organized into chapters based on your mother's life stages to help her record memories, experiences, treasured moments and reflections.
Once completed, this gift will become a precious treasure and personal keepsake of your mother's most important recollections, stories and life lessons that can be passed down to your children and cherished by future generations to come.
Ideal Gift. Makes a perfect and thoughtful gift for any occasion.
Over 200 journal prompts. 126 detailed questions and 75 short questions.
Elegant design. 122 pages. Beautiful interior design, divided into six chapters.
Perfect Size. 17.8 x 25.4 cm (7 x 10 inches)
For mothers of all kinds. The inclusive questions are suitable for all mothers and family structures.
Printed in the UK. Proudly designed in the USA and printed in the UK.
Available in both Hardcover and Paperback.
About the author
Questions About Me
We're an odd bunch of fun, quirky, and creative authors who love writing thought-provoking questions.
We created the Questions About Me series to invigorate conversations and help you get to know people better—including yourself.
The Tell Me Your Life Story series helps capture your experiences, life stories, and reflections into a timeless keepsake to share with your children, loved ones, and future generations.
Put down your phone, switch off the TV, and use our books to unlock endless conversational possibilities, develop deeper relationships, and create precious memories.