Putt Club launches motorsport themed indoor Crazy Golf at London Docklands… Gather your clubs as Putt Club launched its second London venue on the 11th June 2021

With motorsport themed holes designed to offer an experience like no other, your local day out just got a hole lot more fun! Putt Club takes hold of TeamSport's expertise of operating first class leisure venues and collaborated with one of the UK's top theatrical set designers to offer players a totally unique and immersive experience. All the holes are designed to test your skill, sense of humour, and provide numerous opportunities for interaction between players and surprises. Once players have mastered the course, other offerings include a relaxing bar area with cocktails, pimped up Slushies for the kids and a range of delicious pizzas and sharing plates.
Putt Club is the latest unique indoor crazy golf experience with 3 venues in the UK, operated by TeamSport, the UK's leading indoor karting operator, Putt Club will conveniently sit by the TeamSport track in Herringham Rd, Greenwich Peninsula, London SE7 8NJ to create the ultimate day out destination for all families, mates and dates!
Indoor crazy golf is growing in popularity and TeamSport is looking forward to welcoming Londoners to Putt Club. Whether you're coming with friends, family, or looking to hire the venue exclusively there are a wide range of party packages and catering available for the little kids and big kids. Prices start at just £9 for kids (aged 5+) and £11 for adults and bookings from the 11th June can be made online at www.putt-club.co.uk/london-docklands/
Dominic Gaynor, CEO of the TeamSport Group, said; "With the growing popularity of crazy golf in the UK, we opened our first indoor crazy golf course in 2019, branded Putt Club. We are pushing ahead with plans to open more Putt Club's this summer. London Docklands is our next opening at the beginning of June and will be our 3rd location. We have invested in creating a huge golf arena and can't wait to welcome customers back so they can experience it for themselves. The course is full of unexpected twists, interactive turns, and endless amounts of laughter."
How has COVID19 Changed Furniture Sales?

With many of us avoiding social contact amidst the COVID-19 guidelines, MY Furniture have made it easy for customers to still have a full shopping experience without leaving home.
With the onset of the Global Pandemic, every business has been affected and required to make changes in order to adhere to guidelines and make their products safely available to their customers in order to keep trading.
MY Furniture, retailers of a wide range of luxury, high-quality furniture throughout Europe, online and also via their retail outlets in Nottingham and London, adapted to the situation by firstly introducing a Video Call Facility, so their customers from all over Europe can find the product they would like to see in more detail without leaving home.
To access this facility, there is a 'Request Video Call' button on the website which can be clicked and a member of the MY Furniture team calls back at a suitable date and time to show the customer their desired item. What's more, customers can even choose between FaceTime, Skype and WhatsApp to ensure the contact is made via their favourite App.
As a result of introducing the Video Call facility they have boosted their export sales into Europe, as anyone can now visit their showroom virtually!
Secondly, MY Furniture introduced an appointments system rather than an open door policy so they can control the flow of customers into their showrooms. In addition, all their deliveries were handled by couriers who delivered only to the front door and not inside the property. These changes have resulted in an increase in their online business by 30% and a noticeable increase in older people buying online who would previously not have shopped this way.
MY Furniture have also been able to hire more people within their business, unlike many other businesses who have had to furlough workers or even make redundancies. They are also welcoming foreign nationals into their business and offering opportunities to workers from across Europe, with further planned job opportunities in the coming months.
The entire MY Furniture range is available at www.my-furniture.com, with fast and reliable delivery throughout the UK, Ireland, France, Spain, Germany, Italy, Austria, Belgium, The Netherlands and Sweden.
Inject some colour with a
Designer Radiator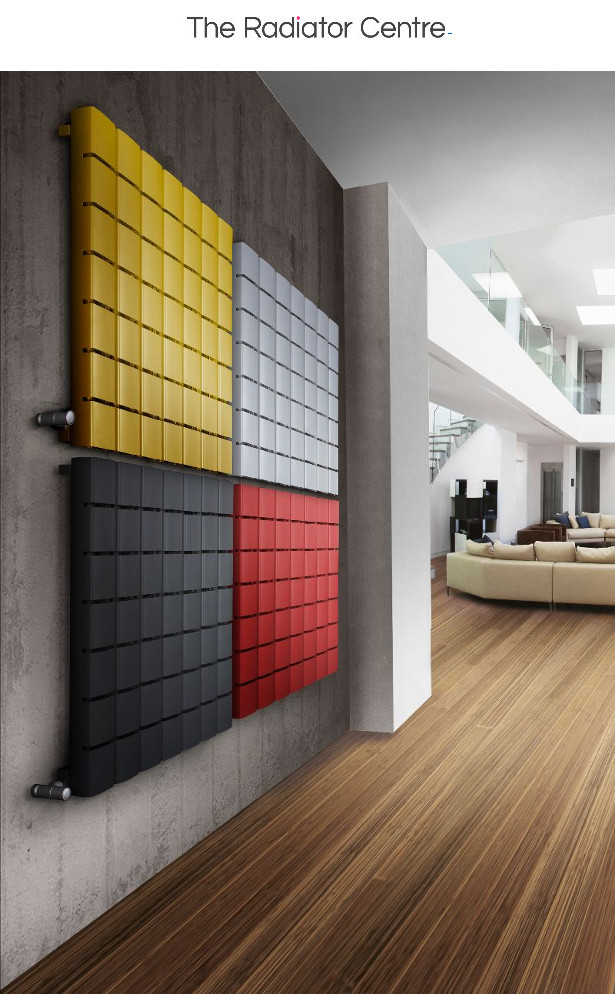 When adding colour to a room, the obvious options are to paint the walls or accessorise with bold soft furnishings, but why not consider the heating too? Gone are the days of standard white boxes on the wall, today's designs come in every colour of the rainbow, not to mention metallic and even mirrored finishes.
MOD-U Designer Radiator in Anodized Colour Finishes, from £1,800.00
Be Bold with Colour
The Radiator Centre have a great range of designer radiators in bold exciting colours, shapes and designs, making it easy to create a statement with your heating. The MOD-U radiator shown above is a great example, with it's mosaic-like structure. Created from 10cm cubes of aluminium, it is available in a range of colours and two sizes. Customers may choose just one radiator or put together a collection to create their own personalised 'artwork' design, as with the four pictured above.
Thank You Gifts for Teachers
It won't be the usual 'end of term' celebration for many school children and teachers this year, but most students will want to say thank you in the usual way with a teacher gift – especially those who are leaving Primary or High School for the final time.
Whether it's to say thank you to teachers who have taught children throughout lockdown, or a show of appreciate to a teacher that has supported home working, www.perfumedirect.com has got some A-star end of term gift ideas that are a thoughtful way to say a big thank you to all of the UK's hard working staff in education.
Under £20
DKNY Be Delicious, £18.49 (save £21.51 off the RRP) from www.perfumedirect.co.uk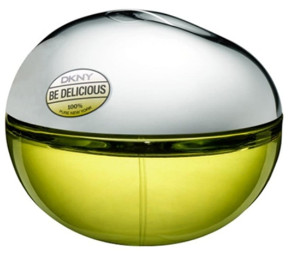 Things have certainly moved on since the days of taking a shiny apple into school for your favourite teacher – but this 'apple shaped' bottle of perfume is a scrumptious way to say thank you.
DKNY Be Delicious is a modern, juicy fragrance combining the scent of apple with a sophisticated blend of exotic flowers and sensual woods, encapsulated in a sleek metal and glass apple shaped bottle.
Elizabeth Arden Sunflowers, £9.99 (save £21.51 off the RRP) from www.perfumedirect.co.uk
Gift teachers with flowers that will last until the next school year with Elizabeth Arden Sunflowers perfume.
The epitome of sunshine in a bottle, with a beautiful blend of floral and citrus scents, this is a sparkling fragrance for everyday wear.
Paul Smith Extreme, £19.99 (save £15.01 off the RRP) from www.perfumedirect.co.uk
Mont Blanc Legend, £16.99 (save £11.51 off the RRP) from www.perfumedirect.co.uk
Many children look up to the teachers 'as legends' – helping them to develop and be the best they can be. Mont Blanc Legend is a lovely named perfume for any male teacher.
Under £30
Calvin Klein Eternity, £23.99 (save £30.01 off the RRP) from www.perfumedirect.co.uk
Calvin Klein Eternity is a true classic and a great way to say thank you to hard working teachers. It opens with notes of mandarin and freesia, delivers a stunning bouquet of beautiful flowers with lily of the valley, jasmine and carnation, with a dry down of sandalwood and amber.
Jimmy Choo Eau de Parfum, £24.99 (save £18.01 off the RRP) from www.perfumedirect.co.uk
Opening with luminous green top notes full of glittering radiance, the heart of rich and exotic tiger orchid lends a creamy seductiveness to the fragrance. Jimmy Choo has lingering sensual base notes of sweet toffee melt with Indonesian patchouli to leave a subtle, sensual memory on the skin. The textured glass bottle is inspired by Murano glass.
Calvin Klein Euphoria Men, £24.99 (save £22.01 off the RRP) from www.perfumedirect.co.uk
Euphoria by Calvin Klein is a refreshing, woody fragrance for men containing ginger, pepper, black basil, sage, cedar, amber, patchouli, Brazilian redwood and suede.
Great Value Classic Scent Gift Sets
Elizabeth Arden 5th Avenue Gift Set with Body Lotion, £22.99 (save £25.01 off the RRP) from www.perfumedirect.co.uk
Davidoff Cool Water Woman Gift Set with Shower Gel and Body Lotion, £19.99 (save £9.01 off the RRP) from www.perfumedirect.co.uk
GOD SAVE OUR GRACIOUS CLEAN
UK'S CLEANING EXPERTS COMMISSION TRIBUTE PORTRAIT OF THE QUEEN IN RED WINE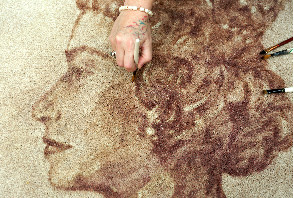 A portrait of Her Majesty the Queen has been crafted out of red wine as a tribute to the monarch's full-bodied response to lockdown.
Artist Fanny Gough crafted the stunning likeness using Dr Beckmann's hugely popular Carpet Stain Remover, fashioning the Queen's face out of a red wine stain on her own carpet.
The two-square-metre portrait was commissioned after lockdown led to sales spikes of both red wine and Dr Beckmann's best-selling product.
Artist Fanny Gogh rose to fame after winning BBC TV show 'Home is Where the Art is' and later created portraits of BBC Breakfast presenters Dan Walker and Louise Minchin out of breakfast items like egg, tea, ketchup and brown sauce.
She said: "I have painted with beer, wine and coffee in the past so I am used to working in this medium. I loved the idea of creating a portrait of the Queen out of red wine and using Dr Beckmann's Carpet Stain Remover as my paintbrush. It was a real challenge but I'm really pleased with the results."
Susan Fermor from Dr Beckmann said: "Why the Queen? Well, quite simply because she has been a stalwart during lockdown – not only has she aged like a fine wine but she's rallied the country just when it needed it, she's been dependable and formidable – just like a great red wine.
"We wanted to pay tribute to the Queen in a way only Dr Beckmann could. So we've commissioned Fanny to create a stunning portrait using our Carpet Stain Remover on a red wine stain, because demand for our products has risen almost in line with extra demand for red wine from consumers during lockdown.
"We hope fans of Dr Beckmann and red wine aficionados will both enjoy the casual sophistication and elegant structure of a portrait with a bold finish."
Bosses at Dr Beckmann's UK factory in Bolton, Lancashire, reported "unprecedented' demand for their cleaning products from consumers worried about coronavirus throughout quarantine.
And much of that extra demand has come because consumers have been spending so much more time at home – fears over cleanliness surrounding coronavirus combined with the inevitable knock-on of more activity in homes across the UK.
Demand for Dr Beckmann Carpet Stain Remover has increased by 377% year-on-year and the latest IMRG Capgemini Online Retail Index reveals that online sales in wine and spirits climbed 94.9% year-on-year – triple the rate vs the market – against a backdrop of all online retail growing to a 12-year high, up 32.7%.
Since lockdown started the company has released three new products; Power Foaming Toilet Cleaner, Pet Stain Remover and Quick Wash Booster – with consumer demand setting new records!
Watch Fanny bring The Queen to life in her carpet masterpiece here- we.tl/t-orrtK92CZV
IWC LAUNCHES "BORN OF A DREAM" SHORT FILM FEATURING TOM BRADY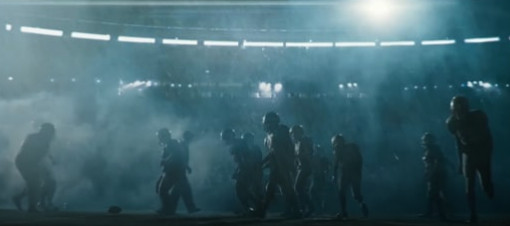 "Born of a Dream: A boy from San Mateo" premieres 9th July 2020
Content is free to use and free of copyright restrictions, includes
Exclusive Broadcast Quality GVs from the film and interview with Tom Brady
July 9, 2020: Today sees the premiere of a short film project by IWC Schaffhausen, titled: "Born of a Dream: A boy from San Mateo."
The short film depicts IWC brand ambassador Tom Brady, one of the most accomplished professional athletes of all time, as he pursues his childhood dream and becomes a champion quarterback. The inspiring story of Brady, who fought with passion and determination and never gave up despite many obstacles, emphasises the core values at the heart of the IWC brand since American watchmaker Florentine Ariosto Jones founded the company more than 150 years ago.
In "Born of a Dream: A boy from San Mateo," Danish director Rune Milton takes the audience on a visually stunning and captivating ride to some of the most significant milestones in Brady's life and early career. Depicting his humble beginnings as a young boy with a big dream in his hometown of San Mateo, California, the film follows Brady as he plays college football at the University of Michigan, and rises to the top of the National Football League.
Brady's path to the NFL reflects his hard work and commitment to pursuing his childhood dream. After being drafted by the New England Patriots as the 199th pick of the 2000 NFL draft, he led the team to six Super Bowl championships and 17 Division titles, more than any other quarterback in NFL history. After 20 years with the New England Patriots, this season he will embark on his next chapter with the Tampa Bay Buccaneers. Brady is not only a world-class athlete and modern-day icon, but also a connoisseur of Haute Horlogerie, with a collection that comprises several IWC watches, including the iconic Portugieser Perpetual Calendar. He has been a global IWC brand ambassador since 2019.
Brady's passion and dedication in pursuing his dream also resonate with the core values of the IWC brand. The story of IWC Schaffhausen began in 1868 with Florentine Ariosto Jones, a 27-year-old watchmaker from Boston who dreamed of combining modern manufacturing methods from his homeland with the craftsmanship of Swiss watchmakers. Just like Brady on his path to the NFL, Jones never gave up despite the many obstacles he faced while working to accomplish his dream. His bold vision and unique engineering approach to watchmaking live on in IWC's manufacturing centre and in every single timepiece from the Schaffhausen factory.
Tom Brady says:
"Right when we got the idea for this project – I loved it. It is one of the most unique things I've done, and it brought up a lot of different emotions and memories. The production was incredible, and the parallel to IWC's brand history spoke to a lot of different core beliefs that I have. F.A. Jones took on his dreams with the support of others, but in his mind, he was going to make it happen no matter what. I have always said that if you don't believe in yourself, then why would anyone believe in you."
Franziska Gsell, Chief Marketing Officer at IWC Schaffhausen, added:
"Tom Brady always believed in himself, surmounted all obstacles and finally accomplished his dream. His story is exemplary not just for athletes or entrepreneurs, but it's a reminder that if we set our minds to it, we all have the strength to achieve what we want. The same powerful message has also been at the very heart of IWC Schaffhausen since F.A. Jones founded our company more than 150 years ago. We hope that our short film project will entertain and inspire our audience."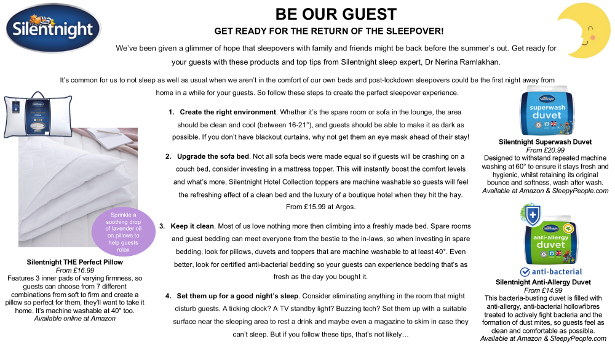 3 CUT RUM Cocktails to enjoy on World Rum Day – Saturday 11th July 2020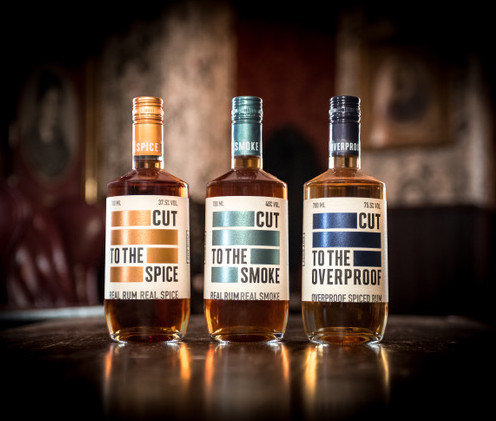 The CUT RUM range is made up of three high quality, authentic rums available at an affordable price.
Created using only the finest ingredients, CUT RUMS are all natural with no artificial flavours or sweeteners, resulting in rums which are balanced, spiced and full of flavour.
The CUT RUM range adds a refreshing and interesting twist to many classic cocktails. We've picked out three of the best to enjoy this National Rum Day, Saturday 11th July 2020
CUT SPICED RUM Pineapple Express
25ml CUT SPICED RUM
200ml Pineapple Juice
Lime
Garnish: Pineapple Wedge & Pineapple Leaf
Add all ingredients to a glass filled with ice. Garnish with a pineapple wedge and pineapple leaf.
CUT SPICED RUM RRP: £25.99
Available from: Amazon, Asda, Master of Malt, The Whisky Exchange and Proof Drinks
CUT SMOKED RUM Mojito
60ml CUT SMOKED RUM
30ml Lime Juice
20ml Sugar Syrup
8 Mint Leaves
Soda Water
Squeeze and clap mint in hands and add to a Highball glass. Add CUT SMOKED RUM, lime juice and sugar syrup.
Fill the glass with crushed ice. Stir and top with soda. Garnish with a sprig of mint.
CUT SMOKED RUM RRP: £27.99 for 70cl. ABV: 40%.
Available from Asda, Amazon, The Whisky Exchange, Master of Malt and Proof Drinks
CUT OVERPROOF Son of a Beach
30ml CUT OVERPROOF RUM
15ml Peach Liqueur
75ml Orange Juice
30ml Red Wine
Garnish: Sprig of mint and orange zest
Add all ingredients to a rocks glass and stir with ice. Add the red wine to create a float and garnish with a sprig of mint and orange zest
CUT OVERPROOF RUM RRP: £39.99 ABV: 75.5%
Available from: Master of Malt, Distillers Direct and Proof Drinks
The Best of British
Now more than ever it seems consumers are preferring to support their local shops and businesses and buy British whenever possible. The Painted Furniture Company have always been proud to offer quality furniture, designed and built in Britain, and having just had their best June on record, it's clear that customers are loving what they do too.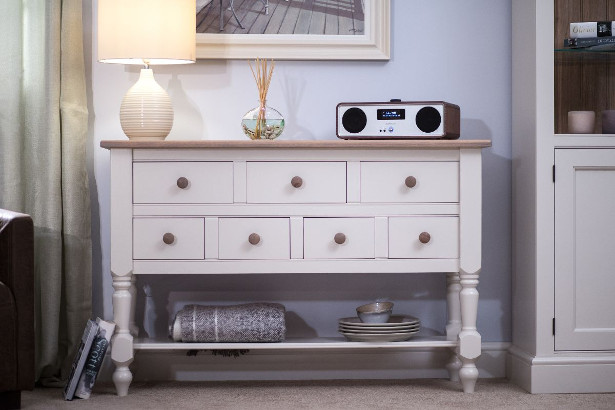 Millbrook 7 Drawer Hall Table with turned leg. Shown here in Chalk with White Oil top & Wooden Round Knobs, £999.00
The Painted Furniture Company are a Cirencester-based company who have long been proud supporters of British manufacturing. Their core ranges are built at three factories just down the road in Wiltshire, which over a difficult few months for many businesses, has meant they were able to help secure over 100 jobs locally. Although March brought an unprecedented time for most businesses, Adam Browne, MD at the company, reflects on how they have remained able to help their customers with their online set up; "Long before lockdown, assisting our customers over the phone, social media and through our website was second nature to us, which proved very beneficial over what was a tricky period. We were determined to do everything we could to support our British manufacturing base and be available as much as possible to our customers, both current and future. From offering to post out paint samples to assisting with bespoke furniture enquiries, we made sure we were available as normal, despite the showrooms having to close."
Kin – the high-tech, ethical & sustainable, London-based yoga mat brand.
Redefine your yoga practice with a unique tri-layer mat and be inspired by moonscapes, stars & savasana dreams.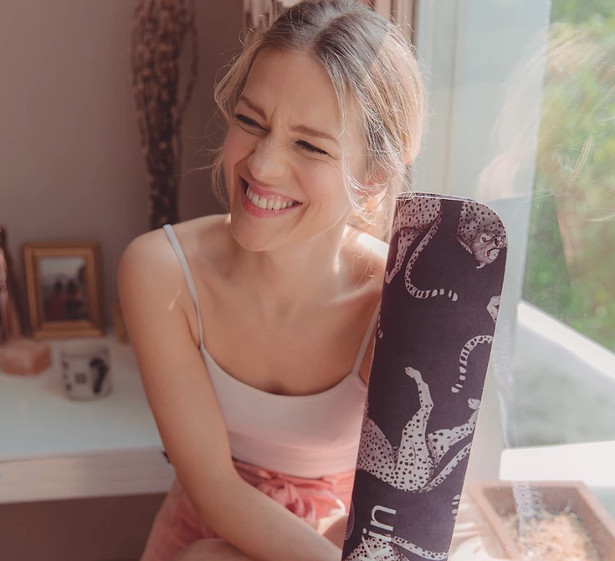 KIN is one of the only yoga mat brands with 100% plastic free packaging, PVC free and made with sustainably and ethically sourced natural rubber.
With a commitment to being Kin-d, the brand regularly contributes profits to mental health and animal charities.
With a high grip and soft touch surface, the classic mats are grippy even when slippy, with a tri-layer and inbuilt air pocket for deep cushioning.
Created for yogis by a yogi, the mats are not only built for performance, but also feature unique and stylish designs and are tactile to touch, creating a beautiful sensory experience for any mat-based workout.
The first limb of yoga is non-violence, and as such Kin is a brand that prioritises people and planet over profits:
Kin-d to the planet – with no PVC, latex or artificial rubber.
Kin-d to people – ethical factories & supply chain.
Kin-d to the animals that inspire the designs – there's a donation of 5% of profits to animal charities each month. With special mental health charity initiatives throughout the year.
KIN FEATURES TWO MAT DESIGNS…
The Classic is ultra secure, shock absorbing, and dense – making it versatile enough for use in dynamic fitness too (HIIT, weights, Pilates etc). A 4mm thick mat feels like 6mm due to a unique fibrous layer of micro air pockets, that gives a new level of comfort without adding extra weight.
The sturdy, solid, natural rubber base tread grips the floor like a tyre, while the top has a smooth skin-like surface, with a closed cell nature meaning there's no friction to slow your flow; and it won't even scratch your toenail polish. The deceptively good grip doesn't need 'wearing in', and is made to last.
There are two stylish and minimal designs in the range – the EXPLORER in metallic grey with palm-leaf inspired pattern, and PRIMAL in charcoal black with an animal print-inspired pattern. Both have discrete alignment markers as part of the design, for those who wish to use these as a guide.
The Skinny is designed for on- the-go yogis. It's a sumptuously stroke-able and absorbent microfibre mat that won't slip or slide like a towel. The more you sweat the better it grips, so it's ideal for hot yoga, travelling and topping studio yoga mats (for a more hygienic practice).
Available in four bold yet refined designs including tropical leaves, fierce cheetahs and starry moonscapes – each helping to conjure up a yogi alter ego, and creating a space to get calm and recentre, the moment the mat is rolled out.
Extra worktop space required in the kitchen? Problem solved with wood topped island units from Natural Wood Floor Co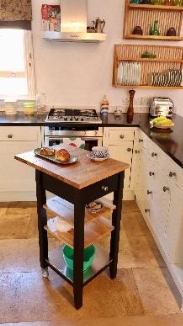 Adding extra worktop space, storage and even a seating area to the kitchen is made simple with a new range of kitchen island units and trolleys now available from The Natural Wood Floor Co.
Proving that real wood works just as well and looks just as beautiful when applied to worktops as it does with flooring, the islands are topped with Walnut or Oak and with a black or white frame, ensuring they will be a centre piece of the kitchen visually as well as practically.
Kitchens have become increasingly multi-functional in purpose since the pandemic lockdown, with an island unit or kitchen trolley providing a much-needed spot for food preparation, dining, home working and even home schooling.
The range includes a Small Kitchen Trolley, the ideal storage solution for a compact kitchen, with two adjustable wooden shelves with groves which are perfect for keeping bottles in place, a drawer for storage and wheels for easy movability. Measuring 450mm x 430mm, the worktop's extension shelf can be neatly folded down when not in use.
The medium-size Kitchen Trolley measures 790mm x 510mm and has two stainless steel shelves for storage., while the large Kitchen Island in the collection measures 1260mm x 790mm and again has two stainless steel shelves. The Island Unit also has a recess for added seating, making it ideal for use as an informal dining space or breakfast bar.
The worktops are finished with hard wax oil for maximum durability and easy yearly maintenance and are flat-packed ready for delivery, or can be pre-assembled for collection in person from The Natural Wood Floor Co.
Prices are from £65, (+£15 delivery) for the small trolley; £95 for the medium trolley (+£30 delivery) and from £140 for the kitchen island (+£60 delivery).
For more details visit www.naturalwoodfloor.co.uk or call 020 8871 9771.
To mark National Burger Day (27th August), please see below a delicious recipes from The Mushroom Bureau which is a great alternative to the traditional meat patty and are perfect for those looking to either reduce, or cut out meat from their diet.
Burgers;
Portobello Mushroom, Beetroot and Goats Cheese Burgers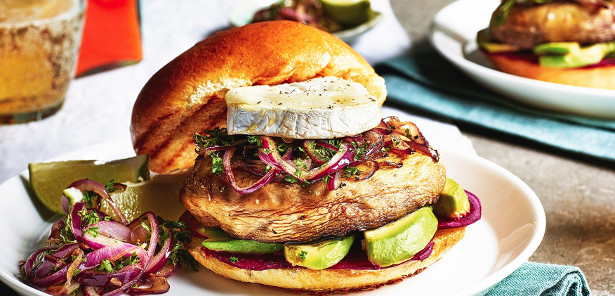 See more at :- www.justaddmushrooms.ie/portobello-mushroom-beetroot-and-goats-cheese-burgers/
Enjoy them with;
Mighty Mac n Cheese
Thai Papaya and Chicken Blend Salad
Chicken and Mushroom Blend Goujons
DATA SUGGESTS A MORE HEALTH-CONSCIOUS, ACTIVE SOCIETY COULD BE COVID-19 LEGACY
52% of Brits plan to keep up with their new fitness routine after lockdown
More than 1 in 3 are now more keen to look after their health than they were pre-covid19
Running, yoga and cycling have become more popular
ONE OF the legacies of social distancing and the covid-19 pandemic could be the public placing greater emphasis on health and exercise, new figures suggest.
A survey of more than 7,600 UK adults published by Decathlon in the Decathlon Activity Index, revealed almost half (42%) of British adults are exercising more than they were prior to when social distancing measures were introduced – and this is something more than 1 in 2 (52%) of plan to keep up as rules are eased.
A further 1 in 3 (35%) say they are also now more keen to look after their health than before the pandemic hit.
This has led to a surge in the number of people participating in different kinds of sports – running, cycling and yoga have all increased in popularity since the virus took hold.
While for a small number, it has simply been a case of using exercise as an excuse to get outside (26%) while social distancing measures have been in place, this newfound appetite could also be a result of many having fallen in love with the numerous benefits of exercise during lockdown.
More than 1 in 4 (25%) said they have found exercising more enjoyable over the past couple of months, while 1 in 3 (31%) said working out has helped to improve their mental health.
Joshua Gutteridge, sports manager at Decathlon commented: "Exercise is a great way to alleviate stress, clear your mind, and helps you to feel both physically and mentally strong – as many have discovered over these past few months. It's great that so many people are planning to exercise regularly and maintain their fitness routine after social distancing measured are eased. Finding the time to exercise regularly is one of the best things you can do for your health.
"It's all about finding a fitness routine which works for you, and one that can be easily adapted into your lifestyle, no matter what the situation. As coronavirus restrictions are eased, it is important to try and hold onto the healthier routines that many have developed."
The Decathlon Activity Index tracks rates of participation in sport and other physical activities across the year through a national survey repeated every month throughout the year. To view the Decathlon Activity Index, visit decathlon.co.uk/activity-index.
Decathlon has 45 stores in the UK and sells a variety of sports equipment, clothing and accessories perfect for those want to get active or excel their performance.
For more information, visit www.decathlon.co.uk.
Share A Photo With Someone You Love
www.morsetoad.com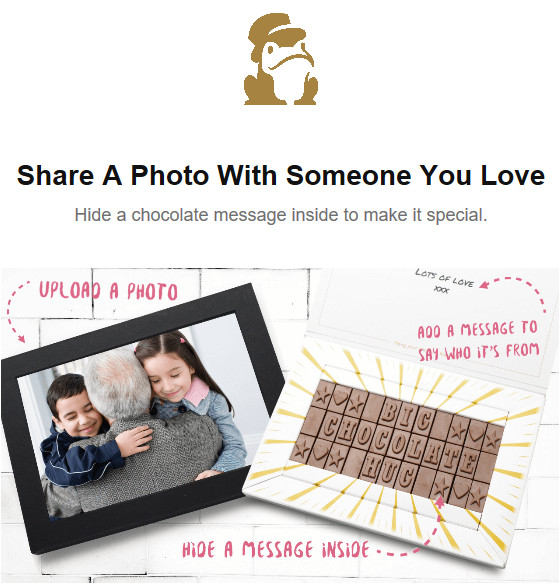 Hide a chocolate message inside to make it special.
A picture is worth a thousand words.
And we all have hundreds sitting in our pockets for no one to see.
For a birthday gift that's a little bit different, find that memory on your phone of you and that special person.
When they've eaten your birthday message, they can hang that memory on the wall so it's never forgotten.
•Dig out your phone.
•Find that special photo of someone you love.
•Hide a chocolate message inside.
•Send it through their letterbox.
Share memories. Make them last forever!
GREAT YARMOUTH IS 'GOOD TO GO' AND OPEN FOR BUSINESS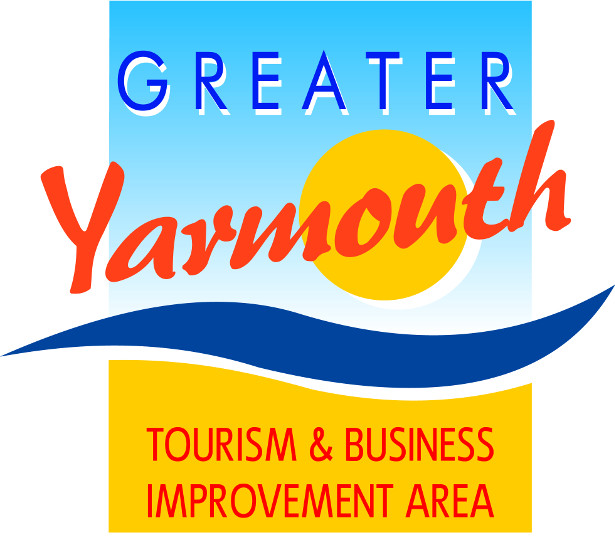 Safe and ready, Norfolk's favourite seaside resort welcomes visitors with new 'mega maze', Pleasure Beach attractions, open air cinema screenings and self-contained en-suite restaurants at Potters Resort
Great Yarmouth's tourism scene is back in businesses and ready to welcome visitors. Attractions, experiences and accommodation options for the late-start, 2020 summer season include:
Get lost in a Maize Maze and new open air film screenings at Hirsty's farm
Hemsby Farm attraction, Hirsty's Family Fun Park, opens for business on 19 July with the unveiling of its "Summer Mega Maize Maze" – specially grown this year to ensure the paths are two metres wide plus a one-way system within the trails to ensure visitors remain safe. To complement the daytime fun, which also includes a new barrel train, zip wire, hay bale mountain and crazy croquet, the attraction will offer an open-air cinema drive-in from 22 July. Night-time screenings for 60 vehicles will include classics like Blade Runner, Die Hard and Close Encounters of the Third Kind from Wednesday to Saturday for 12 weeks throughout the summer. Prices for the film screenings, which include an electric light show, start from £40 for a car and Mega Maze tickets are £7.50 per adult and £10 for children aged 3-16. http://hirstysfamilyfunpark.co.uk/
New Breaks for the New Normal at Potters Resort
Potters Resort has transformed 50 large en-suite hotel rooms into Covid-safe and completely self-contained en-suite restaurants. The new concept is aimed at parties that want to get away together on a 5 star inclusive short break by the coast, but don't want to share restaurant space with strangers.
Each restaurant takes 6-18 guests on socially distanced tables, and they are available for either a three-night weekend or four-night mid-week break and include: all-day menus and a fridge full of complimentary alcoholic and soft drinks to get the party started. Dinner is served nightly to guests in their own suite; with entertainment both virtually, through the Potters TV channel (which will be streamed live into each Restaurant Suite featuring comedy, music, quizzes, shout-outs), as well as live performances on the new South Terrace outdoor entertainment area.
Guests can also access the resort's numerous other pre-bookable sporting and leisure activities whilst adhering to the social distancing and cleanliness protocols. Weekend and midweek breaks commence from 24th July and run throughout the summer with the three night prices from £349 per adult and £219 per child. For more information visit: https://www.pottersholidays.com/new-breaks-for-a-new-normal
New White knuckle riding at the Pleasure Beach
Visitors to Great Yarmouth's famous Pleasure Beach this summer can experience the latest white knuckle thrills aboard the new Lightning 360. The custom-built ride sits on a tower with eight arms each supporting a two-seater aeroplane themed carriage, that can be controlled by the user and turn 360 degrees.
The new attraction is one of 26 fun-filled rides including the Freefall Tower, classic dodgems, a Haunted House, a monorail, the log flume, the Big Apple roller coaster, a cups and saucer style ride and the classic "Twister" experience. To book tickets: www.pleasure-beach.co.uk
Take a stroll within the new-look Venetian Gardens and along Wellington Pier
Recently restored, the Venetian Waterways gardens on the quieter Northern stretch of Great Yarmouth are now open, including its tearooms. In full summer bloom and a haven for wildlife, they are a perfect coastal stroll. The historic Wellington Pier, is also open for business and offers a great vantage point of the resort's long coastal stretch.
Paddle boarding at Gorleston on the Norfolk Coast
The golden sands and usually calm waters at Gorleston-on-Sea make it a great location for Stand Up Paddle Boarding. The family-run Boardin Skool offers all manner of board hire (SUPS, surf boards and body boards) plus bespoke taster sessions. The operator also runs Ripperz Club, a sea education club for kids every Saturday during the summer at Gorleston. This fun packed hour covers sea safety and safe swimming and gives kids the chance to try everything from SUP to body boarding, surfing, games in the sea and beach fitness. It's on from 9-10am and from 10-11am for kids aged six upwards. To book: https://boardinskool.com
Half day paddle board hire is £25 and a day's hire is £35. Taster sessions in Gorleston cost £25 per adult and £15 for children under 16. Ripperz Club is £5 for an hour session
Take advantage of the Chancellor's 50% dining discount with homecooked treats at Sara's Tearooms
Honest home-cooking, with freshly baked cakes, scones and daily special meals cooked to order are what makes Sara's Tearooms, on Great Yarmouth's seafront, an award winner. As an added bonus, guests visiting this August not only benefit from 50% off the cost of their Monday to Wednesday bills but can also enjoy a spectacular floral display, which has been keeping the staff busy during the lockdown period. For more information: http://www.thetearooms.co.uk/
Great Yarmouth Sea Life Centre awarded Visit England's 'We're good to go' industry charter mark and welcome visitors to its new-look displays
The Sea Life Centre is open and welcoming pre-booked visitors to its popular aquarium attraction. Fully compliant to Visit England's 'We're good to go' charter, strict measures have been put in place so that visitors can enjoy all their favourite sea creatures – from the tropical ocean display to seeing the penguins – in a safe, but just as fascinating manner. Timed entrance tickets (even for annual pass-holders), temperature checks on arrival, social distancing measures, the wearing of masks, hygiene stations and extra cleaning are just some of the new protocols that have been introduced under the new normal. See online for prices. Tickets must be booked and a time slot allocated prior to arrival. For more information visit: www.visitsealife.com/great-yarmouth/.
For information on things to do and see visit: www.great-yarmouth.co.uk
Innovative Pet Location Device!
Many pet owners have experienced that heart racing moment when a beloved animal goes missing. From a backyard gate left open to a squirrel chase that goes too far and all that's in between, it can be devastating when a furry friend can't be found.
Enter Huan, a breakthrough pet location device that's low-energy Bluetooth and alerts other users when your pet is on the loose. Inspired after the founder's dog Puppy P. Pie escaped from a locked Airbnb while vacationing, today Huan has helped thousands of pet owners locate their cats and dogs.
Once you sign up for the yearly service, a Huan tag is shipped to you and peace of mind can begin! Invite friends, family, neighbors, etc. to download the app for free and become a part of the pet locating community!
Huan features:
•Great for cats and dogs
•The ONLY pet location device for small pets, too!
•Get an instant alert when your pet is detected away from home, complete with information on their current location
•Smart Tags automatically alert Huan users and Sensors when a lost pet is within a 300-foot radius
•Locate your lost pet and bring them home safely with the help of other users
•Huan users build networks in their community to look out for one another's pets
•Safe, lightweight tags with stylish designs
•Features Home Alone Mode that sends an automated text message to your emergency contacts in the event of an unexpected absence or emergency
•Water resistant, Low-Energy Bluetooth technology–no GPS
•No radiation emissions and no battery recharging required
Huan is proud to work with several animal shelters and non-profits, helping them to keep their rescues safe.
This innovative pet location device allows you to find your dog or cat and help others, too– all thanks to Puppy P. Pie!
Pricing starts at $30 per year ($2.50 a month!) – includes device and monitoring for a full year!
Learn more at: gethuan.com
See the Real Time map! Check here: ppn.gethuan.com/home
REVEALED: the secrets pro rugby players follow to stay in peak physical condition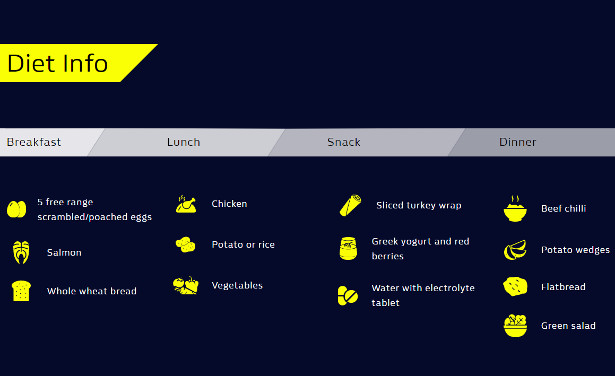 William Hill reveals diet plan and nutrition tips to support those in training
A new report by William Hill reveals the diet of professional rugby players, to support budding athletes
The report includes interviews with Louise Sutton, Head of Sport and Exercise Nutrition at the Carnegie School of Sports, Leeds Beckett University, and Performance Nutritionist, James Moran, who both provide a range of recipes for aspiring athletes and top tips for nutrition
Staying in peak physical condition is crucial to the success of athletes. Training plans and nutritional intake are vital components to the success of how you perform.
To help budding rugby players achieve their desired goals and become the best they can be in their chosen sport, William Hill have analysed the diets of rugby union players in a new report.
William Hill have also teamed up with Performance Nutritionist, James Moran, to reveal healthy yet delicious recipes that athletes follow, click here to view. So, now that you have everything you need to start putting together a long-term nutrition plan that supports your training, it's time to start eating like a pro!
The perfect diet to achieve your personal best
What you eat can make or break your a-game. William Hill analysed data from Irish rugby union player Chris Farrell, and Saracens' nutritionist George Morgan, to discover the diets followed by rugby pros.
Five nutrition tips for rugby players
Louise Sutton, Head of Sport and Exercise Nutrition at the Carnegie School of Sports, Leeds Beckett University provides the top 5 nutrition tips every rugby player should follow:
1. Rethink your protein intake
Before reaching for supplements, rethink your protein intake. It's important to spread out protein foods over the day in meals and snacks, rather than 'back-end' protein intakes in large amounts during your evening meal. Incorporate a protein-rich bedtime snack too, as consuming protein in smaller quantities more frequently is likely to be more effective.
2. Keep on top of day-to-day nutrition
Remember to optimise hydration and eat well throughout the week to maintain glycogen (energy) stores. Recovery from training is equally, if not more, important than recovery from matches.
3. Pre-match preparation
Ideally aim for a pre-match meal that is light, high in carbohydrate, and contains a small amount of protein – consume this 3-4 hour prior to kick off. Suitable choices include pasta with fish or chicken and tomato sauce, chicken stir fry with rice, sandwiches, or baked potatoes with low fat fillings. This can be topped up 1-2 hours prior to kick off, with a carbohydrate-rich snack such as a banana or dried fruit.
4. Capitalise on breaks in play and half-time
Breaks in play for kicking and injury time provide opportunities to consume drinks to top up both fluid and carbohydrate whilst on the pitch. At the half-time interval, choices such as fruit, carbohydrate gels, and simple carbohydrate foods like sweets and sports drinks, are suitable for topping up your fuel stores.
5. Don't use supplements as a replacement for food
Registered sports dietitians and nutritionists will always promote a 'food first' approach to meeting nutritional needs. Although there may be times where supplements can assist recovery, it is always best to choose a healthy, balanced diet.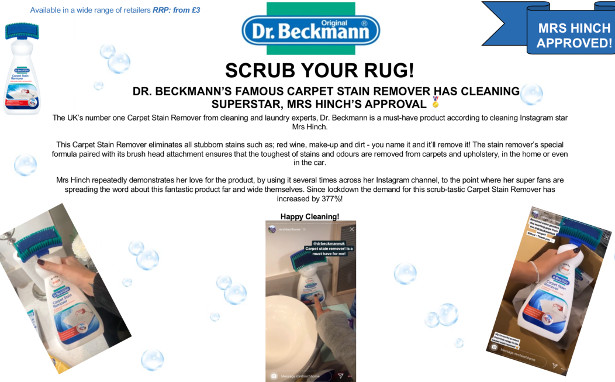 IFS head to give evidence on COVID-19's economic impact on public services
Peers to hear of lockdown lessons and experiences outside England
Institute for Fiscal Studies director Paul Johnson will give evidence when the House of Lords Public Services Committee hears from academics, charities and think tanks tomorrow (Wednesday 15 July from 3 p.m.) on COVID-19 lockdown lessons.
The committee will hear from:
At 3.00 p.m.
Professor Tony Travers, London School of Economics
Paul Johnson, Director, Institute for Fiscal Studies
Sarah Arnold, Senior Economist, New Economics Foundation
Possible questions include:
What will be the consequences of record Government borrowing to protect the economy since lockdown on funding public services in the future?
Will the £3billion allocated by the Government to support local authorities after the coronavirus crisis be enough for them to continue to deliver public services?
How did cuts in funding following the financial crisis affect central and local government's ability to deliver public services after the coronavirus outbreak?
At 3.55 p.m.
Anthony Soares, Director, Centre for Cross-Border Studies
Anna Fowlie, Chief Executive, Scottish Council for Voluntary Organisations
Dr Victoria Winckler, Director, Bevan Foundation
Possible questions include:
Since lockdown began, how well have devolved administrations cooperated with local government and the voluntary sector to deliver public services?
Have devolved administrations been able to achieve more integration between health and social care than in England?
Since the coronavirus outbreak, how well have devolved administrations cooperated across borders within the UK or with Ireland?
The virtual session will be live on Parliament TV.
THE END OF THE YEAR COULD SEE A RECORD NUMBER OF PARTIES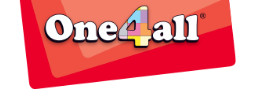 42% of those with a birthday this year intend to or have already deferred their birthdays to when they can enjoy them restriction-free
Brits more likely to defer their birthday than celebrate while restrictions are in place
BETWEEN the boom in birthdays in September, Fresher's Week, Halloween and Christmas, the social calendar towards the end of the year is usually jam-packed – but this year could be set to be even more so than usual.
According to a survey of 1,000 UK adults published by the One4all Digital Gift Card, Brits are more likely to defer their birthday celebrations to when covid-19 restrictions have been fully eased.
42 per cent of people intend to defer their birthday celebrations this year until social restrictions have been fully removed, allowing for a proper celebration that is not restricted by Government guidelines – which currently state Brits can only meet with one other household indoors or in groups of six outdoors.
Just 38 per cent say they intend to celebrate their birthday regardless.
With confirmation from the UK's Chief Medical Officer, Chris Whitty, on social distancing measures and how these are "likely to be in place until the end of the year", this could see a flurry of delayed parties, celebrations and gatherings marking birthdays and other celebrations later this year.
This could see a particular boom in parties in September, which is already the month of the year with the highest number of birthdays.
At present, Brits are limited to gathering in groups of no more than six outside or one household indoors, and are not able to hug or even stand any closer than 1 metre apart – something which is clearly putting a dampener on the idea of birthday celebrations.
That hasn't, however, stopped loved ones from sending an outpouring of love for those with covid-19 birthdays.
Almost 1 in 5 (18%) say they have made more effort to mark people's birthdays if they have fallen while social distancing measures have been in place.
47 per cent of those who have had birthdays so far this year have received phone calls from family and friends, while 1 in 3 (33%) – have received gifts.
Nearly 1 in 3 (30%) have received video calls from friends and family.
But sadly more than 1 in 10 (13%) said their loved ones have not done anything to mark the occasion. This is especially heart-breaking when it is considered that more than 1 in 2 (55%) say this is the most important part of celebrating their birthday.
Aoife Davey, group marketing director at One4all Gift Cards, said: "Even if a loved one is deferring their birthday party until later this year, everyone deserves to be made to feel special on their birthday. We'd urge people to do whatever they are able to make sure their loved ones feel special – whether it's sending a gift, having a very small, unofficial birthday gathering adhering to Government guidelines or even just taking the time to give them a call via phone or video."
Davey continues: "Birthdays are such a special family occasion for so many, I can totally see why some are seeking to defer them until they can have however many people they want there and enjoy a birthday hug. But what's truly astonishing is the scale of it – so many are holding out for a birthday celebration on their terms, and who can blame them?"
Many say they have a greater appreciation of quality time with friends and family since social distancing came into effect – more than 1 in 3 (36%) say that they value this the most.
The top 6 ways people have celebrated birthdays while social distancing has been place:
Phone calls with family/friends – 47%
Received physical gifts – 33%
Video call/s with family/friends – 30%
My loved ones didn't celebrate my birthday at all – 13%
Friends/family/neighbours turned up on my doorstep to wish me happy birthday – 12%
I received virtual gifts (e.g. gift codes / digital gift cards) – 11%
The One4all Digital Gift Card can be spent in more than 55,000 outlets across the UK and is available to buy from www.one4alldigital.com.
It is delivered instantly via email or text message and can be customised with a photo and sent with a personal video message.
For more information, please visit www.one4alldigital.com.
Toulouse – the number one destination for your post-lockdown bucket list

Nestled in the South West of France, the city of Toulouse is ready to welcome British visitors once again and is the perfect destination for travellers looking for a post-lockdown getaway. Visitors will enjoy Toulouse's culture, art and architecture as well as its famed gastronomy and proximity to Spain and the Pyrenées. With a variety of transport options to choose from, travellers can decide to reach the destination by air, Eurostar or Eurotunnel.
Named 'the pink city' or "La Ville Rose" in French, thanks to its iconic terracotta buildings and coral roofs, there is plenty to discover on a long-weekend getaway:
Cycle the picturesque Canal du Midi
Linking the Garonne to the Mediterranean, the Canal du Midi's peaceful tow paths provide a beautiful cycle route for holidaymakers keen to explore the city by foot or on two wheels. Visitors can use the VélÔ Toulouse, a self-service bike scheme with more than 280 stations dotted around the coral streets. The service is open 24/7 and free to use for the first half hour then just 1.20€ for the day.
Walking food tours
Taste of Toulouse offers guided tours of the impressive Victor Hugo covered market in the heart of the city and teaches English-speaking tourists about the local produce on offer. Visitors can tuck into baked goods, pastries, charcuterie, cheeses and sweet treats on their way around while Jessica the guide shares her knowledge of regional dishes including the famed Touloussain Cassoulet.
The out-of-this-world, interactive space museum
A must-do activity in Toulouse is the Cité de l'espace where visitors can learn about all things space. Current exhibitions include the Mars, Space and Comet experiences as well as a Lunar Module, Astronomer's Observatory Dome and Planetarium to explore.
Sample wine at the best wine bar in the world
Enjoy the art of wine tasting at the N°5 Wine bar, voted 'Best wine bar in the world' in the World's Best Wine Lists the last three years in a row. In a cosy atmosphere, wine aficionados can improve their knowledge during one of the bar's "Oenological Journeys", where guests are given three glasses of either red or white wine for a blind tasting. Visitors will then learn to identify the wine's country of origin according to the flavours.
Dine out in the foodie capital of France
Many of Toulouse's top chefs, such as Michel Sarran, have opened more affordable versions of their Michelin-star restaurants to make their outstanding cuisine more accessible. The latest to join this trend is Yannick Delpech, who in December 2019 opened an eatery in Toulouse called Des Roses et Des Orties. The establishment boasts an open kitchen, patisserie, trattoria and bar, offering exceptional regional dishes at affordable prices.
A shopper's paradise
Toulouse has always been at the cutting edge of fashion and is the birthplace of many famous brands such as Kooples, Le Comptoir des Cotonniers, Marchand Drapier, 7Robes and Marc Deloche jewellery. Major brands can be found on Rues d'Alsace-Lorraine and Saint-Rome, offering all the latest ready-to-wear creations, accessories and cosmetics. For a more sophisticated wardrobe, head to Rues des Arts, Boulbonne and Croix-Baragnon, as well as Place Victor-Hugo or Place Saint-Georges.
The city's antique dealers are located in the charming little streets in the Saint-Étienne Cathedral quarter. Here, the antique dealers sit alongside mansion houses and passers-by can visit some of the most beautiful squares in the city.
La Halle de La Machine
Situated on the historic runway used for take-off by the pioneers of the "Aeropostale" airmail service, now known as the "Piste des Géants" (Giants' Runway), La Halle de La Machine invites visitors to discover the collection of street theatre machines designed and made by François Delaroziere and La Machine Company. The most impressive addition to the collection is the monumental Minotaur, also known as 'The Guardian of the Temple'. Visitors can embark on a journey around the local neighbourhood of Montaudran, 14 metres up on the Minotaur's temple structure perched on its back, and marvel at the steel, wood and leather architecture in motion.
Where to stay:
Located in the heart of Toulouse and just a stone's throw away from the Capitole Square, Hôtel Albert 1ER is an independent hotel that has been taking action to protect the planet for many years. Its efforts to preserve a healthy and high-quality environment for both its customers and the city of Toulouse has earned it the European Ecolabel for its social and environmental responsibility. The hotel focuses on quality, local and organic products and uses the freshest ingredients including honey from the 1,000m altitude mountains of Ariege in the Pyrenees, fresh yoghurt from the farms in the Haute Garonne, coffee from Toulouse's oldest coffee roaster, Café Bacquié and of course, the best charcuterie and cheeses from the city's magnificent Victor Hugo Market. Hôtel Albert 1ER is priced from £80 per night in an Economy Room on a B&B basis.
To book visit Hôtel Albert 1ER.
How to get there:
Train:
Return journeys with Eurostar available from £64 from London St Pancras Int'l to Toulouse Matabiau.
To book visit Eurostar.
Plane:
Flights from £20.99 each-way from Bristol to Toulouse.
To book visit easyJet.
Flights from £31 each-way from London Heathrow to Toulouse.
To book visit British Airways.
Car:
Those looking to take a road trip can drive to Toulouse in just under 11 hours via the Euro Tunnel The Eurotunnel is available from £31 per vehicle.
For more information on Toulouse please visit: www.toulouse-visit.com
Get More Out Of Your Water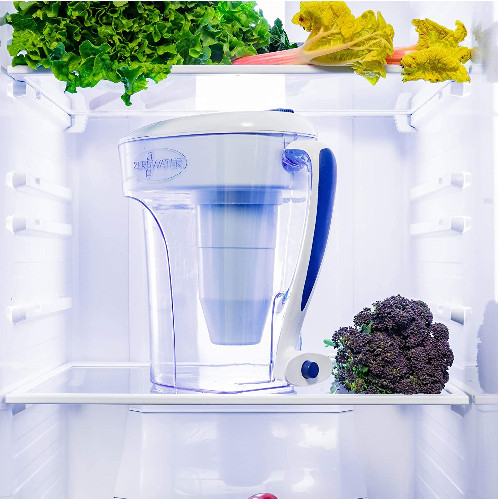 Zerowater reduces 99.6% of all total dissolved solids in your drinking water. It delivers the purest tasting water in minutes. Zerowater removes much more from tap water than other leading filter brands in the UK. Zerowater removes 97% of lead, 96% of mercury, 95% of chlorine and even 97% of asbestos which is often displaced from old and ageing water pipes.
In-fact Zerowater is so powerful that on average it removes 95% of all metals compared to 68% from Brita. Zerowater even removes 68% of all inorganics, whilst 33% is removed from Brita. The full list can be found here.
Zerowater gets better results due to a 5-stage filter, most filters only have 2-stage. Zerowater patented technology ensures that you can save money on buying bottled water and ensure your tap water is pure. The 12-Cup Zerowater comes with a free TDS Reader (Total Dissolved Solids). Some areas of the UK have reading more than 300. When water is filtered through the Zerowater filter it will score 0, meaning you can enjoy great tasting pure water at home.
The Zerowater 12-Cup Filter costs £39.99 from Zerowater.co.uk
Ultimate Period Style from Swadling Brassware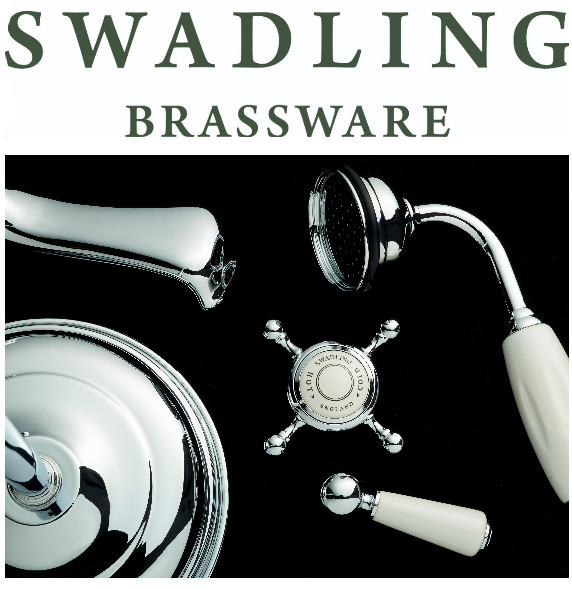 The Invincible Collection from Swadling Brassware is the flagship range of basin, bath and shower mixers from this classic bathroom brand. Combining brass and ceramic, the result is a sturdy, quintessentially British look that stands the test of time.
Expressing late 19th Century prosperous grace and style, the Invincible Collection from Swadling Brassware brings the traditional charm of Victorian, Georgian and Edwardian inspired bathrooms to your home.
FROM PILLOWS TO PROTECTION: MANCHESTER BEDDING MANUFACTURER SWITCHES PART-PRODUCTION TO PPE TO MEET NATIONAL NEED FOR FACE COVERINGS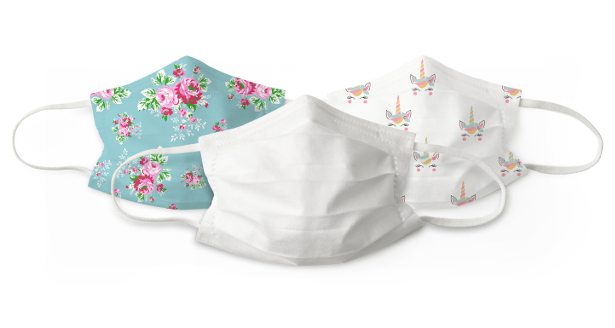 Manchester-based Comfy Group is to begin manufacturing protective face masks to support the nation's transition from the Covid-19 lockdown
Masks offer comfort and protection, with both Reusable, and Disposable, plain and printed options available for all of the family
Bedding manufacturer, Comfy Group is shifting its focus from pillows to protection by adding face masks to the roster of products it produces.
The business, which is based in Manchester, has already begun switching areas of its Middleton factory facilities to the production of non-medical face masks and this will now be ramped up on the back of the latest Government's advice, encouraging the use of masks while in public places and being compulsory on public transport.
This advice was then clarified in the Government's 60 page 'roadmap' to exiting the lockdown which was published on Monday 11th May. The document included an urge for all members of the public to 'wear a face covering in enclosed spaces where social distancing is not always possible and they come into contact with others that they do not normally meet, for example on public transport or in some shops'.
Both the Reusable and Disposable masks are made to Government standards* and will be made available to buy in bulk for businesses wanting to protects their employees, schools wanting to protect teachers and pupils, and direct to the wider public via UK Safe Masks.uksafemasks.co.uk
Comfy Group, which has over 40 years-experience in textile manufacturing, and produces one in three pillows made in the UK, has the ability to produce both plain and branded masks, suitable for all ages.
Throughout the crisis, Comfy Group has donated hundreds of essential bedding products including pillows, duvets and bedlinen to local hospital trusts, including Manchester University NHS Foundation Trust, Lancashire Teaching Hospitals NHS Foundation Trust and Tameside and Glossop Integrated Care NHS Foundation Trust, that have each been at the frontline of the fight against Covid-19.
Comfy Group is to manufacture two types of masks; each has three layers of filtration to help act as a protective barrier against droplets and particles, is soft, lightweight and breathable for skin comfort and are either one-size-fits-all or available in adult and child sizes, so all ages are catered to. The two quality, non-medical mask options, for sale via UK Safe Masks, comprise:
Reusable Protective Masks: Re-usable, washable face masks made from supersoft microfibre that are available in plain and patterned designs. Each mask is machine washable at 60C to kill germs and help maintain freshness & hygiene, has curved nose and elastic ear straps for comfortable coverage of mouth and nose, and is available in retail packs of three or five.
Disposable Protective Masks: Disposable masks designed to offer convenient everyday comfortand protection for industry and public. Featuring 3 layers of filtrating non-woven fabric to act as a protective barrier, whilst providing lightweight and breathable comfort. Available in packs of 10 and 20.
Bob Moryoussef, managing director at Comfy Group, said: "As Britain transitions into the 'new normal', it would have been remiss of us not to re-focus our manufacturing capabilities from being solely on bedding, when there is a real and urgent need for institutions, businesses and the wider public to have access to PPE such as masks.
"We're proud to have ploughed our near half-century of experience into producing masks and have managed to manufacture quality options that meet the protective and comfort needs of those who'll wear them. As the wearing of these masks is unfamiliar to many of us, these needs are of particular importance to consumers and professionals alike."
All of Comfy Group's masks are manufactured in the UK and can be supplied in bulk to contract partners as well as on an individual basis to consumers. Fast delivery is guaranteed in hygienically sealed packaging.
For more information on Comfy Group and its range of protective face masks, please visit: www.uksafemasks.co.uk. Trade enquiries please contact: PPEenquiries@comfygroup.co.uk
Reusable face masks BACK in stock at Boots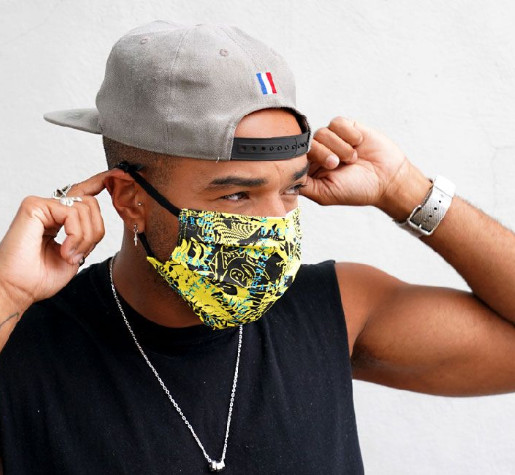 As face masks become compulsory in shops in England from 24th July, they're quickly becoming part of our daily wardrobes. We wanted to share some links to the best reusable face masks at Boots that are currently in stock
www.boots.com/great-british-designer-face-coverings-raeburn-mulberry-halpern-10285731
www.boots.com/skinnydip-floral-print-face-coverings-2-pack-10285933
www.boots.com/the-body-doctor-reusable-antibacterial-mask-10285764
Heat your Home Efficiently this Winter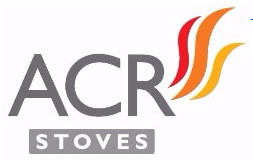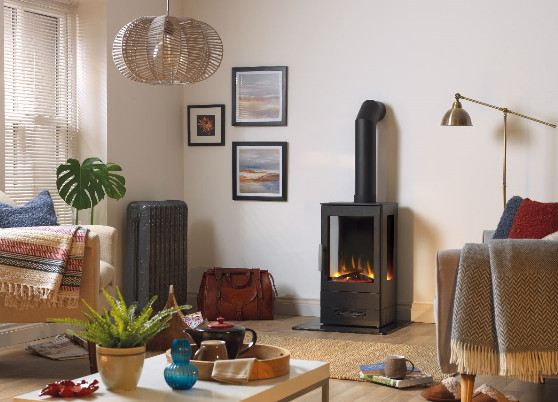 As we start to prepare for the cooler months, we naturally start to think about getting our homes cosy for Winter. With some of the best gas and electric stoves on the market, as well as EcoDesign Ready woodburning and multifuel stoves, ACR Stoves have the perfect heating solution for you and your home.
Electric Stoves
Electric Stoves provide a great heating source that can be enjoyed all year round. In the chilly winter months you can warm your home immediately with a flick of a switch. Then when the warmer evenings of spring and summer arrive, an ACR electric stove can still be enjoyed with just the flame effect to give a comforting glow to the room, making it the perfect choice for enjoying the ambience of a real fire without any heat.
THE BACHELOR – SEASON 24
FROM JULY 19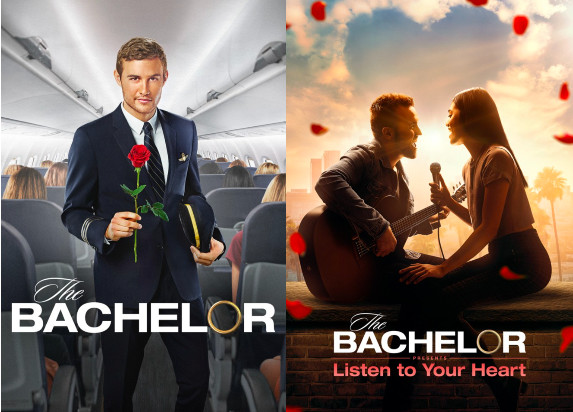 THE BACHELOR PRESENTS: LISTEN TO YOUR HEART
FROM JULY 27
BOX-SETS AVAILABLE TO STREAM AND DOWNLOAD
EXCLUSIVELY ON HAYU
This July, hayu welcomes the world-renowned US reality TV franchise: The Bachelor to the platform exclusively in the UK and Ireland. With two episodes dropping each day, Romantics will be able to stream and download Season 24 of The Bachelor from July 19, and the brand new series: The Bachelor Presents: Listen To Your Heart from July 27.
The 24th edition of The Bachelor sees handsome airline pilot Peter Weber get the opportunity to find the woman of his dreams – and hopefully his bride-to-be.­ The Bachelor embarks on a romantic journey meeting 30 women. At the end of episode one, 8 bachelorettes leave, and 22 are selected as potential mates. After getting to know each one, he continues to narrow the field, to 15 to 6, then ultimately down to the 1 woman to whom he may propose marriage in the series' dramatic finale.
The show also takes an in-depth, behind-the-scenes look at the lives of each participant involved in this unique courtship. America's most eligible single man travels to exciting romantic locations with the ladies, introduces them to his closest friends and family and visits their hometowns to meet their parents. At the end of the journey, he will have had an unforgettable experience and, quite possibly, found true love. But the big mystery is: If he pops the question, will she accept?
The next chapter in Bachelor Franchise history begins with the arrival of 20 hot, single musicians – 12 men and eight women – from across the country looking for love and musical chemistry. Who will find their musical soulmate and a lasting partnership? And who will leave as a solo act? Find out as the exciting, new romantic adventure begins on the premiere of The Bachelor Presents: Listen to Your Heart.
Credit: Stream and download Season 24 of The Bachelor from July 19, and The Bachelor Presents: Listen To Your Heart from July 27 – exclusively on hayu.
PORTRAITS OF PRIDE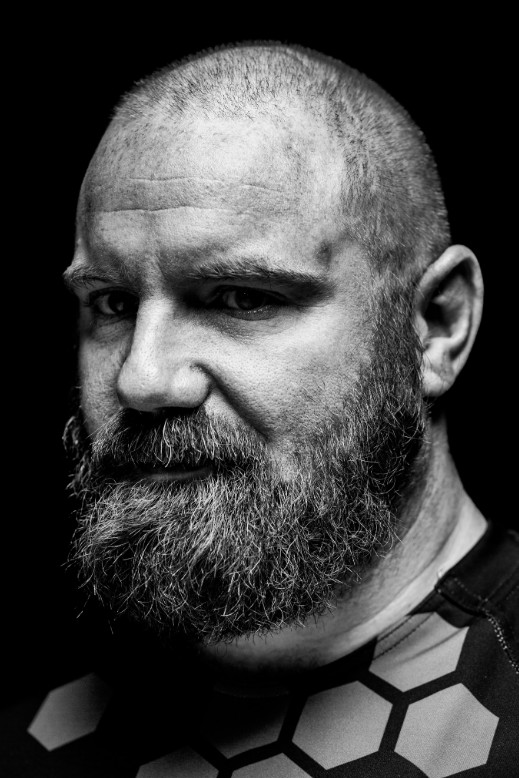 Photographer Andy Barnham continues his celebration of inclusivity and diversity within rugby, from the grassroots up, in 2020
With 2020 marking the start of a brave new decade, photographer Andy Barnham continues to celebrate inclusivity, diversity, and equality within rugby, with his Portraits of Pride project.
Spanning two-dozen clubs across the United Kingdom, from grassroots through to internationally recognised outfits across both the men and women's game, PoP seeks to highlight support for gay rugby players and inclusive clubs, helping to bolster and foster community across the sport.
Initially spawned as a fundraiser for Manchester Village Spartans RUFC – a founding member of International Gay Rugby – the project has seen support from the Rugby Players' Association and Sale Sharks, among others, as it seeks to champion the game's strongest community assets.
Barnham first carried a camera as a hobby during his time in the British Army and in the subsequent decade-plus following his exit from active service, he has worked across multiple disciplines as a photographer, working with bespoke titles and catching some of the best in the business with his lens. Portraits of Pride continues his efforts to help lead the conversation on what we can achieve when we see the personal stories within the bigger picture.
www.andybarnham.com/Portraits-of-Pride

Synctuition, a top-three mindfulness app in the US.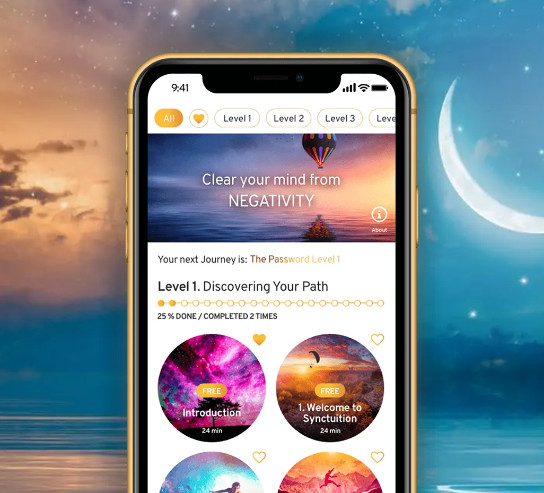 Backed by hundreds of scientific studies and infused with thousands of soothing, immersive 3D sounds that were recorded throughout the world in exotic natural settings, the gift of Synctuition is the gift of peace of mind. It's the perfect holiday gift when people are starting to plan their New Year's resolutions.
www.synctuition.com

Save money, space and time with one battery for many brands:

Bosch and Gardena establish battery alliance
 Power for All Alliance as cooperation of renowned manufacturers
 More flexibility than ever before for users in and around the home and garden
 Continuous expansion of the Alliance – further manufacturers will follow
Bosch Power Tools is opening up its 18 V battery platform of the "Home & Garden" division to other manufacturers, thus setting a milestone: Bosch and Gardena will form an
alliance in future and, together with other leading brands, will offer a cross-brand battery system for products in and around the entire home: The Power for All Alliance. The
basis of this Alliance is Bosch cordless technology. "We are opening up our system to
other manufacturers, thus offering users more flexibility than ever before. In future,
they will be able to use one and the same 18 V battery to operate power tools, garden
tools and home appliances from Bosch, as well as products bearing the Gardena, Emmaljunga, Gloria, Wagner and Rapid brand names," said Henk Becker, President of Robert Bosch Power Tools GmbH. This will save users money, space and time when purchasing products from the Power for All Alliance in future. A pile of incompatible batteries
and chargers from different brands will therefore be a thing of the past. The common
goal is to offer users the largest cross-brand battery system and thus, the widest application range for their home: DIY tools, garden and cleaning tools, home appliances,
products for surface coating, for leisure and camping – and many more.
Battery technology from Bosch convinces partners and users alike
Pär Åström, President of Gardena: "Our users are looking for a strong, reliable and versatile battery they can use for many purposes in and around their home and garden.
This is why we at Gardena decided to join forces with Bosch to found the Power for All
Alliance." "We are convinced that cordless and, flexible working is the future. The Power
for All Alliance is a win-win situation for everyone," confirmed Markus Kress, President and owner of Gloria House and Garden.
Bosch continues to adhere to the backwards compatibility until 2007, which is important
for the user: The more than 20 million Bosch batteries for 18 V DIY and garden tools that
are already on the market will remain compatible like the corresponding chargers. Bosch
Page 2 of 3
already offers a broad portfolio of cordless DIY and garden tools, and will systematically
expand it in the coming years. Gardena is converting its entire 18 V product range to the
Alliance battery system for the coming gardening season. All other partners are either
already represented on the market by solutions powered by Bosch batteries or are
gradually expanding their product range. In the Power for All Alliance, the companies
will jointly drive forward the new flexibility for the entire home in future.
The opening and expansion of the cordless segment creates substantial added- value for
the user and is an important growth driver for Bosch. "The demand for cordless tools is
increasing continuously. In five years down the road, their share will already have risen from about 40 to 60 percent. The investment in our battery system is an investment
in the future," said Henk Becker. The establishment of the Alliance is the prelude to a
partnership with strong brands. Further manufacturers are already under discussion.
You can find further information about the Power for All Alliance at www.powerforallalliance.com.

Notting Hill Carnival 2020
Access All Areas
The official celebration
Digital Notting Hill Carnival for 2020
Replaces the street festival for one year
The arts, music and food of the Notting Hill Carnival goes online
The Carnival experience at home!
Steel Bands, Sound Systems, Mas Bands, Brazilian Bands, Calypso and Soca performances, food and drink shows, interviews and much more
Streaming at www.nhcarnival.org
August Bank Holiday – Saturday 29, Sunday 30 & Monday 31 August
Official microsite at www.spotify.com/carnival
Carnival Warm-Up
Steelpan Show & Calypso & Groovy Soca
Channel 1: Saturday 29 August 6pm – Midnight
Carnival Culture
Channel 1: Saturday 29 August 9am – 12pm
Parade Channel
Channel 2: Sunday 30 & Monday 31 August 12pm – 8pm
Sound System Channel
Channel 3: Sunday 30 & Monday 31 August 12pm – 8pm
Main Stage Channel
Channel 4: Sunday 30 & Monday 31 August 8pm – 11pm
Watch at www.NHCarnival.org
Twitter: @NHCarnivalLDN Instagram: @nhcarnivalldn FB: @NHCarnivalLDN
Get The Official Notting Hill Carnival App – Apple & Android
#NHCatHome
In this unprecedented year and for the first time in its 54 year history, Notting Hill Carnival has moved entirely online, opening up to a global audience that can share in one of the world's great events. It will take place over the August bank holiday weekend – 29, 30 and 31 August.
Notting Hill Carnival was founded to bring people together during trying times, and that legacy will continue. Due to the COVID-19 pandemic, it was announced in May that the Carnival could not take its usual form this year but there will be an alternative – Notting Hill Carnival: Access All Areas.
Streamed for free over four separate channels from 6pm – Midnight 29th August and 9am – 11pm Sunday & Monday 30th & 31st August details on how to register can be found at www.NHCarnival.org.
Spotify will also be showing its support for Notting Hill Carnival as an official partner for 2020. The collaboration will see a dedicated Spotify microsite launch later in August, highlighting the importance of carnival culture to the UK. www.spotify.com/carnival will feature brand new playlists curated by each of the official sound systems and the DJs of Carnival. The site will also host podcast episodes covering everything from Notting Hill Carnival's rich history to current issues facing the Black community, as well as very special guest takeovers of some of the UK's biggest dancehall, reggae, soca and afrobeat playlists, including the flagship Who We Be.
This three-day spectacle of music, dancing, food and drink will be brought to you by those that have made Notting Hill Carnival the breathtaking weekend we love today. With more names to be announced, here is a snapshot of some of the performers you will be able to enjoy…
There will be exclusive sets from legendary Sound systems of Notting Hill Carnival and includes Volcano, Arts-A-Light, Disya Jeneration, Gaz's Rockin Blues, Seduction City, KCC & The Rockin Crew, King Tubby's, Love TKO, Mark Ross, Rampage, Rough But Sweet, G T Flex Roadshow, CMC Matrix and Solution Sound.
The magnificence of Calypso and Soca comes courtesy of Ms Desire, Brown Sugar, Rev B, Latoya, G-String, Triniboi Joocie, De Admiral, Clivus, Muffinman, Batch, Dansa, Alexander D Great, Helena B, DeeVine, Soca Kidd, Sunshine & Nadiva, D'Alberto, Masterlink, Nigel Isaacs and The Divette's,
The incredible sound of the Steelpan comes from Panash, Pan Nation, Panectar, St Michaels and All Angels, Reading All Steel Percussion Orchestra, Stardust Arts, Steel Pan In Motion, UFO, Nostalgia, Ebony, Mangrove, Metronomes, Real Steel and Brazilian bands Baque De Axe and Tribo
The colour and panache of Mas is brought to you by Notting Hill Carnival bands The Bride Outreach, Calabash, Flamboyan, Colours, Burrokeets, DUKA, Tempo Mas, Funatiks, Urban Touch, Ebony Mas, Island Mas, D Riddim Tribe, Karnival Mania, Soca Massive, Jamaica Twist, Vibrance, Cocoyea, Elimu, Mahogany, Elevate, Flagz, Gemz, Saga Boys, Hot Wax, Genesis, CAPCA, Mangrove Mas, Tropical Fusion, IDF and Designers Tiffany Thompson and Edrahil Lucifer.
There will also be performances from other well known UK and international artists.
This year's unique Notting Hill Carnival has been filmed over a month-long period. This collaborative process brought together members and bands of the carnival community who make Carnival so amazing every year, Notting Hill Carnival Ltd in partnership with Let's Go Do and with the support of Kensington and Chelsea Council, Westminster Council and the Greater London Authority.
Matthew Phillip, Executive Director of Notting Hill Carnival – "This year we faced the ultimate challenge of being unable to gather on the streets to celebrate our Carnival. But, now, more than ever, it's important to keep the spirit of Notting Hill Carnival alive, giving an outlet to the thousands of people that spend all year creating incredible costumes and music for Europe's largest event.
"Carnival is such an important part of people's lives and key celebration of the multiculturalism of the UK, and we have a responsibility to our community and pioneers to honour that. We also have a responsibility to protect the black community and our elders by respecting social distancing and taking Carnival away from the streets for this year. So this is a fantastic solution for 2020.
"We may not be able to celebrate together on the streets as usual, but we can all come together to celebrate one of the UK's great cultural events online."
This year Notting Hill Carnival's official Afterparty will be hosted by BBC Radio 1Xtra. They will continue the celebrations live on-air bringing listeners all the sounds, vibes and culture of Carnival between 11-2am on Sunday and Bank Holiday Monday. 1Xtra DJs and special guests will be showcasing the best in Dancehall, Soca, Hip-Hop, UKG and all Carnival sounds.
Muse by Coco de Mer

Having launched this month, the second season of Muse by Coco de Mer continues to embrace the spirit of independent women.
The AW20 collection draws inspiration from the four key personas women embrace – The Minimalist, The Siren, The Romantic and The Pin-Up – offering styles to suit every aspect of woman's changing personality. Introducing a range of sizes from XS to XL and 32B to 36DD, Muse by Coco de Mer aims to celebrate body positivity and self-assurance to strong and vibrant women.
Retail prices range from £20 for a g-string to £120 for a slip.
Shunga

Shunga, translating as "Spring Pictures", is an erotic artistic tradition that emerged from early modern Japan during the Edo Period, featuring graphic images of sexual activity. Influenced by the characteristics that traditionally define Japanese wood-blocking art, the concept draws on the intricately graphic Japanese print work placed in contrast with the sensuous and erotic nature of the subject.
Retail prices range from £75 for an eye mask to £465 for a robe.

Inbetweeners at work: How much would Will, Simon, Jay, and Neil earn in real life?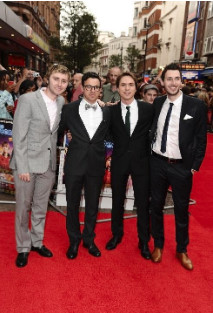 10 years on since the series finale, The Inbetweeners have released two films grossing over $60 million, leaving fans to ask, "will the famous foursome ever return?". Until then we can only wonder what the characters would be up to now.
Fortunately, the experts at TheKnowledgeAcademy.com have made it their mission to find out, asking 2,113 fans where they believe Simon, Will, Jay, and Neil would be in real life if we mapped out their career paths. Potential jobs were extracted based on what the group studied at school, as well as their own independent characteristics. The Knowledge Academy then surveyed super-fans to determine Will, Simon, Jay, and Neil's most likely profession.
Once the jobs had been finalised, The Knowledge Academy were curious to discover which character would earn the most, and who would be earning the least. Using job search engine sites, they found out the average salary for each chosen role.
How much would they be earning?
Character Job Title Average salary (£) Average salary ($)
Will                  MP            £79,468                  $99,370
Jay                    DJ              £51,864                  $64,853
Simon        Accountant   £32,492                  $40,629
Neil     Nightclub Dancer £17,164                $21,462
Their jobs explained
Will McKenzie – MP
After travelling around Vietnam trying to get over Kate and erasing the memory of his mum's engagement to Mr. Gilbert, fans think that Will would have pursued a job as an MP! This is due to his posh 'briefcase w****r' nature and studying politics at A Level.
Notable Characteristics: principled, clever and has a strong moral compass.
Jay Cartwright – DJ
Following the events of Inbetweeners 2, Jay the notorious fibber, is now likely to be pursuing his dream as a DJ after mending his broken heart in Vietnam with the gang. We like to think Jay is DJing in Magaluf's BCM and Malia's Candy Bar Club attracting lots of female attention.
Notable Characteristics: confident, passionate, and spontaneous.
Simon Cooper – Accountant
Simon is thought to have followed a more mundane career as an accountant. He was one of the most intelligent out of the four and showed a slightly more mature approach to the job industry.
Notable Characteristics: mature, smart, and level-headed.
Neil Sutherland – Nightclub Dancer
Lastly, fans were led to think that 'nice guy' Neil followed Will around Vietnam and finally settled as a nightclub dancer, either abroad or in the UK all thanks to his great dance moves.
Notable Characteristics: positive, charismatic, and friendly.
Somrus (India Inspired Cream Liqueurs) and they are based in Chicago.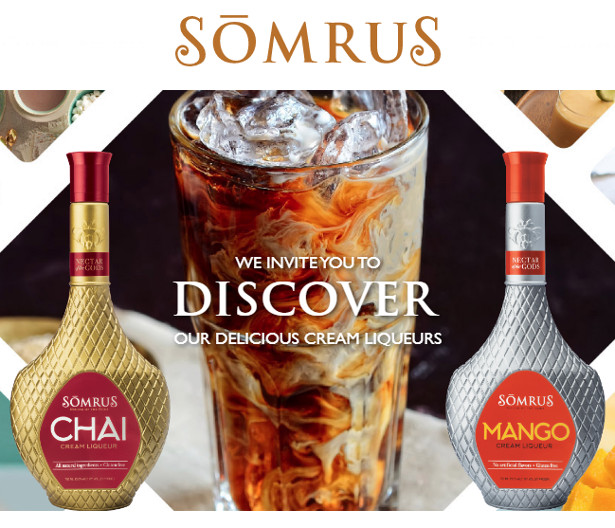 Fun fact, many of the higher-ranking members of the company are POC. They have two flavors Somrus Mango and Somrus Chai and they are wonderful for easy cocktails, food recipes, and delicious on their own! On top of this July22 is National Mango Day (that might only be in the U.S.).
About Somrus:
Sōmrus Chai and Sōmrus Mango are "India-inspired" cream liqueurs; the brand name means "Nectar of the Gods" in Sanskrit. Produced with all-natural flavors, preservative- and gluten-free, it was created as the Indian answer to Bailey's, Kahlúa, Jägermeister, and other geographically defined liqueurs a cream liqueur, to represent the tastes and flavors of India. The young brand has high-profile supporters (such as Julia Momose from kumiko, which was voted one of Time Magazine's "Greatest 100 Places" in 2019), and is in the midst of an ambitious $125K fundraiser for CORE called "Small Brand. Big Heart."
Dräger expands capacity for respiratory masks and sets up a production facility in the UK
In connection with the COVID 19 pandemic, Dräger has received an order from the British government to deliver respiratory protection masks (FFP3). The delivery of the order will start in 2020 and will stretch until the end of 2021. The expected net sales are roughly EUR 100 million.
For this purpose a mask production facility will be set up in the UK, in the Blyth area of Northumberland. There, Dräger has had a development and production site for respiratory protection technology for firefighters and industry for over 50 years. This is in addition to the existing production network in Sweden and South Africa and the recently decided new production sites in France and the US. The investment in the expansion of production capacities across all five production sites will require a mid-double-digit million euro amount in the 2020 financial year.
Rainer Klug, Chief Officer of Safety Division at Dräger: "We are very pleased about the major order from the British government. It gives us the opportunity to expand our international production network for FFP masks. With this additional production unit, Dräger will increase volumes quickly and flexibly. Our international production network enables us to react very quickly and specifically to national or local requirements on the one hand, and to cover international requirements in a closely networked and flexible manner on the other. Dräger thus operates a highly responsive manufacturing system for certified FFP respiratory protection masks, with a product design originating from our own development in Germany".
Dräger. Technology for Life®
Dräger is an international leader in the fields of medical and safety technology. Our products protect, support and save lives. Founded in 1889, Dräger generated revenues of around EUR
2.8 billion in 2019. The Dräger Group is currently present in more than 190 countries and has more than 14,500 employees worldwide. Please visit www.draeger.com for more information.
My Gnome on the Roam
15 Minute Adventures for Busy Families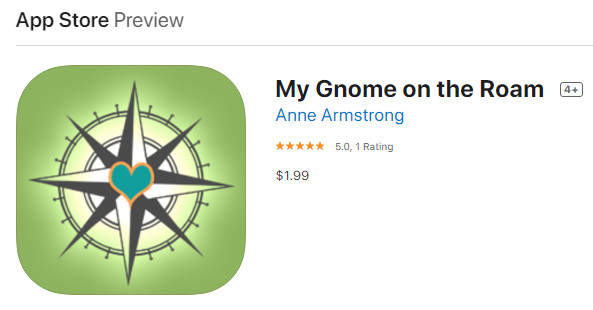 Every single day. Every single week. Literal years worth of priceless (also inexpensive and free) adventures at your fingertips for just $1.99/month or $19.99/year.
See below for the Apple version:
apps.apple.com/us/app/my-gnome-on-the-roam/id961418769
See below for the Android version:
play.google.com/store/apps/details?id=org.mygnomeontheroam.timetoroam
Time to Roam: 15 Minute Adventures for Busy Families is our magic wand. The New York Times called it an "anti-app"…designed to help create stronger, happier kids, and more present and connected adults.
One tap gives you a daily idea. Each idea is stored in the app history … which quickly becomes a library filled with 15-minute adventure ideas for every day of the week:
Make it Monday
Tell Me Tuesday
Wanderlust Wednesday
Throwback Thursday
Freaky Friday
Saturdazzleday
Soul Food Sunday
What are you waiting for? Adventure awaits…
University of Birmingham Expert Reaction on Chancellor Rishi Sunak's Summer statement
​
09 July 2020
University of Birmingham
For Immediate Release
Please see below an expert reaction from the University of Birmingham's Professor Andy Lymer on Chancellor Rishi Sunak's Summer statement
"The food voucher 'Eat Out to Help Out' scheme to support eating out in August does feel like it could be complicated for customers to use and particularly staff to work with (only for certain days of the week, can be used for soft drinks but not alcohol, only at 'participating venues', capped at £10 per head etc.). But the cut in VAT to 5% for the next six months for food, accommodation and attractions costs is clearly very welcome (albeit costly at £4.1bn) – although such a cut doesn't directly put money in the pockets of these businesses of course – only indirectly by making prices cheaper and (hopefully) increasing sales therefore. Any help to this sector so badly hit over this last 3 months surely has to be welcomed even though other sectors similarly badly hit will feel aggrieved at missing out on this possible boost to sales a wider VAT reduction could have created."
"The £1,000 'job retention bonus' to be paid to businesses for keeping workers employed who they had previously furloughed is going to cost a lot of money (£9.4bn the Chancellor estimates). Further, it will only apply to workers earning above £520/month – i.e. there is no incentive for employers from this new bonus to bring back many part-time or very lowly paid people. I also doubt this is enough to encourage businesses to keep people they wouldn't otherwise – so perhaps should be seen as primarily a cash give away to employers who furloughed lots of staff who are on higher pay already. It will help offset these businesses' costs that have been rolling up over lockdown, but it is less clear how much direct benefit it will have for their (particularly lower paid) employees."
For more information or interviews, please contact: Hasan Salim Patel, Communications Manager (Arts, Law and Social Sciences) or contact the press office out of hours on +44 (0)7789 921 165.
Andy Lymer has been a member of the Birmingham Business School for over 25 years and is currently its Director of Business Development. He is also the Director of the Research Centre on Household Assets and Savings Management (CHASM). For the 4 years to November 2016 he was the Deputy Head (Associate Dean) of the School, was Interim Head of School during 2012. For the four prior years he was the Head of the Department of Accounting and Finance. He researches and teaches in the fields of taxation (UK, comparative and international taxation), of personal finance (financial education/literacy/capability and financial wellbeing) and information systems (particularly the use and impact of the internet). He has held visiting positions at various institutions in the USA and in Australia. For three years he led the Tax Development Programme of HM Treasury.
The University of Birmingham is ranked amongst the world's top 100 institutions, its work brings people from across the world to Birmingham, including researchers and teachers and more than 5,000 international students from over 150 countries.
Northern Ireland lags behind rest of UK in ISA savings
Northern Ireland has lowest percentage (31.2%) of people with ISAs compared to UK average of (42.1%)
Those who do save in Northern Ireland also put away the least amount in the UK
Average ISA value in Northern Ireland is £20,765 compared to UK average of £26,781
There are 450,000 ISA savers in Northern Ireland
191,000 have less than £2,500 in their ISA but 57,000 have saved more than £50,000
Northern Irish savers three times more likely to pay into Cash ISAs than Stocks and Shares ISAs
Northern Ireland has the lowest percentage of ISA savers in the UK – and those that do put money away save on average, the least amount.
Fewer than one in three adults in Northern Ireland hold savings in ISAs, compared to a UK average of 42.1%, according to government data recently released. In the South West of England, nearly half of adults have ISA savings.
Northern Ireland savers also have the smallest ISAs compared to the rest of the UK. The average ISA in Northern Ireland is worth £20,765, compared to London where the average is £29,225.
Percentage of adults with ISAs
Average value of ISA
England
42.6%
£26,649
Wales
40.5%
£23,016
Scotland
37.6%
£24,972
Northern Ireland
31.2%
£20,765
UK
42.1%
£26,781
Sean McCann Chartered financial planner at financial advisers NFU Mutual said:
"Putting money into an ISA is one of the simplest things you can do to help protect any returns from the taxman, whether saving for yourself or a child.
"They can be particularly valuable for anyone aged 18 to 40 saving for a house deposit, because savers can get up to an additional £1,000 from the Government each tax year when using a Lifetime ISA.
"If you have savings and investments but don't use your ISA allowance, you could be losing out."
According to data recently released by HMRC, Northern Ireland savers are more than three times as likely to pay into Cash ISAs than Stocks and Shares ISAs.
However, six in 10 ISA holders in Northern Ireland did not pay into their ISAs in the 2017/18 tax year. That was the highest rate of inaction in the UK.
2017/18
Tax year
Adults who paid into Cash ISAs
Adults who paid into Stocks and Shares ISAs
Adults who paid into cash and stocks and shares ISAs
Adults who held ISAs but didn't pay into them
Total
England
5.5million (29.5%)
2million (10.67%)
468,000
(2.5%)
10.7 million
(57.07%)
18.75million
Wales
320,000
(31.37%)
85,000
(8.33%)
20,000
(1.96%)
589,000
(57.75%)
1.02million
Scotland
470,000
(28.31%)
190,000
(11.45%)
45,000
(2.71%)
949,000
(57.17%)
1.66million
Northern Ireland
128,000
(28.44%)
42,000
(9.33%)
9,000
(2%)
270,000
(60%)
450,000
UK
6.5million
(29.5%)
2.3million
(10.44%)
544,000
(2.47%)
12.6million
(57.19%)
22.03million
CBI RESPONDS TO CHANCELLOR'S SUMMER ECONOMIC STATEMENT
Dame Carolyn Fairbairn, CBI Director-General, said:
"The Chancellor is absolutely right to prioritise jobs in his summer statement. Flattening the daunting unemployment curve about to hit our country could not be more important. Joblessness scars lives and hits the young and most disadvantaged hardest.
"Today's jobs plan is an important step forward. For young people, the Kickstarter Scheme will help create jobs in the short-run that can turn into opportunities for the long-run, and firms look forward to working with government to get it up and running quickly and well. It is also good to see direct support for apprenticeships and careers advice, which will help build the skills as well as the jobs of the future.
"New investment in green growth will spur job creation on the road to net zero, while revitalizing demand through targeted VAT cuts for hospitality, an imaginative voucher scheme and stamp duty relief will be warmly welcomed by many businesses and help give consumers confidence to spend.
"But prevention is better than cure. Many viable firms are facing maximum jeopardy right now. The job retention bonus will help firms protect jobs. But with nearly 70% of firms running low on cash, and three in four reporting lack of demand, more immediate direct support for firms, from grants to further business rates relief, is still urgently needed.
"The Chancellor must continue to balance the need to invest in a long-term, sustainable recovery while responding to the urgent challenges that companies are experiencing today."
Queen's University Belfast part of £7 million consortium to improve cancer outcomes
The Precision Medicine Centre of Excellence (PMC) at Queen's University Belfast is leading a ground-breaking collaboration with the world's largest biotech company Roche, and Artificial Intelligence (AI) specialist, Sonrai Analytics, to improve outcomes for patients with early stage cancer.
The ACTIONED consortium aims to transform the future treatment of colorectal cancer patients across the world. It will bring together a number of specialists to drive a holistic analysis of tissue and plasma samples using state-of-the-art genomics and digital pathology methodologies in an integrated precision medicine laboratory. The collaboration will aim to develop bespoke algorithms across a spectrum of genomics and image analyses to improve the predictive value of these technologies by generating integrated reports.
Professor Manuel Salto-Tellez, Co-Director of the PMC and Chair of Molecular Pathology at Queen's University Belfast said: "We are delighted to be part of the ACTIONED consortium, which will for the first time combine tissue pathology, genomics and AI and enable the creation of a molecular pathology laboratory workflow for the future of cancer patient care."
The PMC at Queen's University brings together high-throughput genomics, digital pathology and big data analytics in a fully integrated fashion. In 2017, Invest Northern Ireland offered £5.8 million of support towards the £10 million Centre.
Kevin Holland, CEO of Invest Northern Ireland said: "When we first launched the PMC at Queen's University in 2017, our ambition was to further enhance the personalised medicine and oncology research sector in Northern Ireland and support the growth of the precision medicine industry here. This announcement today, which will see a collaboration with Roche and Sonrai is an excellent endorsement of the hard work and ground-breaking developments taking place. We welcome further investment in this strategically important Centre."
Colorectal cancer is the fourth most common cancer in the UK and the second biggest cancer killer. Current treatment for early stage colorectal patients usually involves surgical removal of the tumour frequently followed by chemotherapy. It is currently difficult to assess whether the surgery has been successful and therefore a large proportion of patients are routinely treated further with chemotherapy, with a risk of consequent severe side effects.
Professor David Gonzalez de Castro, Co-Director of the PMC and Chair of Genomic Medicine at Queen's University Belfast, said: "Developing integrated diagnostic tools for early detection of recurrence could help preventing patients from receiving unnecessary toxic chemotherapy and improve their quality of life, while saving precious resources in our healthcare systems to be invested in further improving early detection."
The total value of the ACTIONED consortium is over £7 million. Innovate UK, part of the UK Research and Innovation organization, has invested almost £3 million over the three-year programme as government funding provided through UK Research and Innovation's industrial strategy challenge fund. Roche Diagnostics Ltd are contributing over £4 million and Sonrai Analytics are contributing almost £200,000 to the consortium.
Secretary of State for Northern Ireland Brandon Lewis said: "It is fantastic that ACTIONED, led by Northern Ireland's world-leading Queen's University Belfast, has been awarded almost £3 million to help their work in developing AI to detect cancer earlier and aid more accurate diagnoses. So many of us know people who have been affected by cancer and this innovative project could help save countless lives.
"The UK Government's backing of the project reflects our commitment to support the work of our brilliant scientists across all four nations of the UK in their potentially life-changing research and development endeavours."
Sonrai Analytics, a Queen's University Belfast spin-out company, develops artificial intelligence algorithms through big-data collection to improve personalised medicine. Darragh McArt, CEO of Sonrai Analytics, added: "The PMC at Queen's is a leading example of modern day integrated healthcare and we hope that Sonrai can align within this programme to help understand the indications for the best treatment to be given to the right patient."
Geoff Twist, Managing Director UK & Ireland and Management Centre European Agents at Roche Diagnostics Ltd, said: "We are thrilled with the ACTIONED consortium as it integrates the two most common modalities of cancer diagnostics – tissue-based and genomic-based approaches. Bringing together our collective knowledge and expertise, this consortium has the potential to impact cancer patient care globally through new diagnostic solutions and insights."
Meat Plant COVID-19 Cases Prompt Hazmat-Suit Protest at Leinster House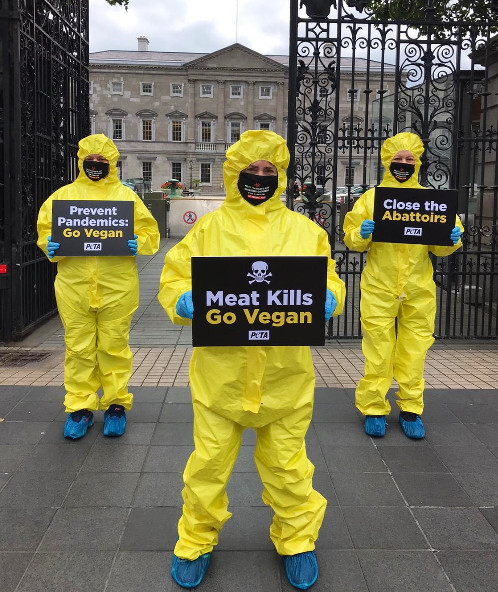 With Spread of Virus Linked to Meat Industry, PETA Urges People to Protect Workers and Animals by Going Vegan
Dublin – A group of PETA supporters descended on Leinster House today, when representatives of the meat industry addressed the Oireachtas Special Committee on Covid-19 Response about the large number of COVID-19 cases among its workers. Clad in hazmat suits, the protesters reminded people that the meat trade is harmful to workers, animals, and public health – and called on the public to stop supporting this toxic industry by going vegan.
"Not only are meat-processing plants and abattoirs places of death for animals, they also facilitate the spread of COVID-19 among workers," says PETA Director Elisa Allen. "No one needs meat. PETA stands ready with free vegan starter kits to empower people to stay healthy, protect our communities, and help prevent future pandemics."
The action follows reports that abattoirs and meat-processing plants – where workers must labour at a fast pace in close proximity to one another in a cold, dark environment – have emerged as hotspots for the transmission of COVID-19. The spread of infection in Ireland has been among the worst in Europe, with over 1,110 confirmed cases across at least 20 clusters in meat-industry facilities.
PETA – whose motto reads, in part, that "animals are not ours to eat" – also notes that deadly outbreaks of mad cow disease, swine flu, avian flu, SARS, HIV, foot-and-mouth disease, and other zoonotic diseases have stemmed from capturing or farming animals for food. The novel coronavirus originated in a Chinese "wet market", where live and dead animals were sold for human consumption.
PETA opposes speciesism, which is a human-supremacist worldview. For more information or to order a free vegan starter kit, please visit PETA.org.uk.