Summer Outdoors, Fitness, Holidays, fun & Training / Rugby etc +Essentials! 11
One in seven Brits have started Christmas shopping
One in seven (14%) eager Brits have already started their Christmas shopping, spending an average of £1,689 each so far this year, according to research by American Express.
The majority of this spend has gone on buying festive food and drink (£587), pre-booking getaways to Lapland and Christmas markets abroad (£248) and Christmas decorations (£208). However, the research suggests people are waiting for gift inspiration to come later in the year, with spending on presents (£133) falling to the bottom of the list.
Item
2017 spend
Food and drink
£587
Christmas getaways outside of the UK
£248
Christmas decorations
£208
Festive experiences (e.g. pantomime tickets / ice skating)
£201
Travel tickets (e.g. visiting relatives / going home for Christmas)
£160
Christmas getaways in the UK (e.g. mini breaks)
£152
Gifts
£133
TOTAL
£1,689
Londoners are the most organised when it comes to early Christmas shopping, with more than a quarter (26%) having already started filling their stockings, followed by those from Edinburgh (19%) and Birmingham (14%) and Plymouth (14%).
Jenny Cheung, Director at American Express says, "Many Britons are taking a shrewd approach to festive shopping by starting earlier and therefore spreading the cost of Christmas over a longer time period. If you're a festive early bird and have started your Christmas shopping, putting your spend on a rewards or cashback card now will allow you to get something back on your spending so you can treat yourself or your loved ones once the festive season truly begins."
American Express offers the following tips for early bird shoppers:
1) Plan your budget – It's important to keep track of your festive spending. Now is a good time to write a list of the number of presents you intend to buy and for whom, so you can work out the right amount of money to set aside and spread the cost over the rest of the year.
2) Look out for sales – if you are buying for someone that has a favourite brand, sign-up to email alerts now so you can take advantage of sale items.
3) Book travel now – As many people travel over the Christmas period you may want to consider booking travel now, such as air fares. Also remember that you can book rail tickets as early as July for travel over the festive period.
4) Points make presents – Check how many rewards points you have on your credit or charge card. You may well have enough to redeem against some early Christmas presents.
5) Save some festive shopping for December – Remember there will be offers closer to Christmas time from both small and big retailers. If you are planning your budget now, put some aside for later in the year to maximise on upcoming offers and events

Tipplesworth Launches Cocktail Mixers for Effortless Entertaining exclusively at Selfridges !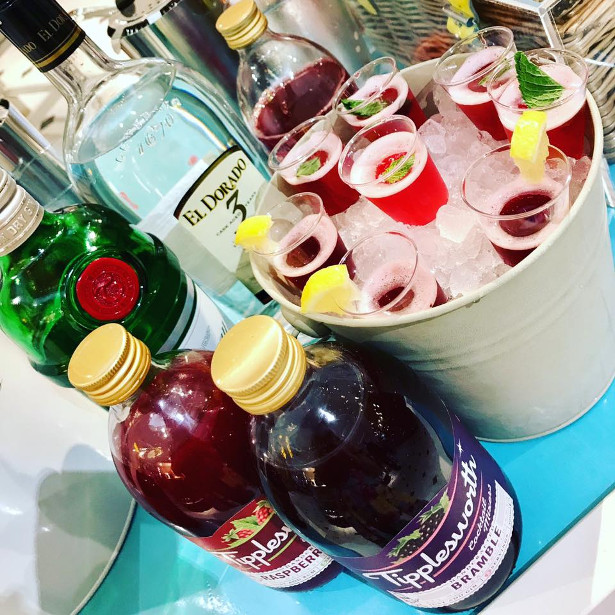 FACEBOOK | TWITTER | INSTAGRAM | PINTEREST
Tipplesworth has launched three premium cocktail mixers that make it easy for anyone to mix up a delicious and fuss-free cocktail.
Created by Tipplesworth Founder, Frankie Snobel, also known as 'Lady Tipplesworth', these handcrafted and all natural non-alcoholic mixers are being launched exclusively at Selfridges London, at the Tipplesworth pop-up experience in the Foodhall. The three cocktail mixers are packaged in 500ml glass bottles and when mixed with spirits, create five or more tasty servings, perfect for summer festivals, parties and picnics. Selfridges will also be selling a stylish and limited edition carry pack, containing all three mixers.
Lady Tipplesworth and her team of 'tipplers' will be offering a taste of their cocktails during the month of July in Selfridges. Samples of the cocktails will be available from the Tipplesworth Cocktail Cart, located in the Selfridges Foodhall and will feature as part of Selfridges Summer campaign 'Feastival'. Shoppers can taste the three mini cocktails, mixed with spirits, which are a Raspberry Mojito, an Espresso Martini and a Bramble.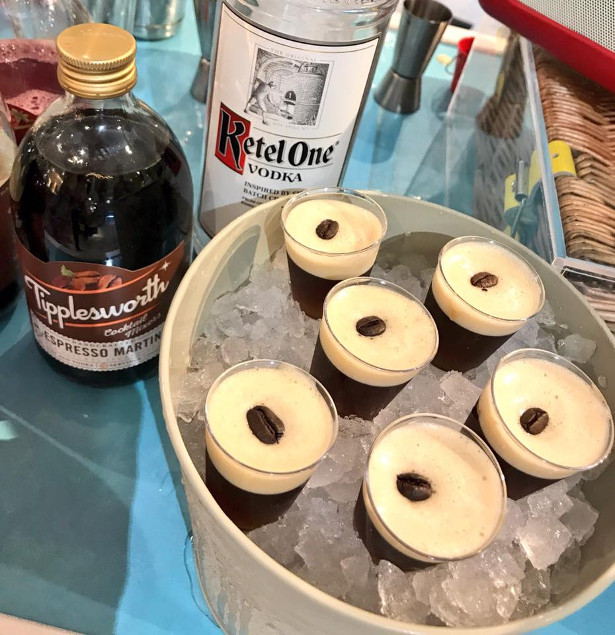 Terry Threlfall, buyer at Selfridges, comments: "Tipplesworth's new cocktail mixers are a fantastic product and addition to our foodhall. It plugs the gap between mixologist and the on the go mixologist, ensuring customers can create the perfect cocktail on the go. As part of our exciting 'Feastival' theme, their in store pop up is a really fun way to engage customers who are looking to try something different. The mixers are produced with high quality ingredients and are made with a lot care and passion and will allow customers to easily recreate mixologist standard cocktails at home."
Frankie Snobel, Tipplesworth Founder, comments: "We're delighted to be launching Tipplesworth Cocktail Mixers for the summer and Selfridges is the perfect partner. Our handcrafted cocktail mixers make it easy to create a special cocktail experience, whether at home or celebrating the summer outdoors."
Tipplesworth recommends the Raspberry Mojito is mixed with white rum, the Espresso Martini with vodka and the Bramble with gin. Each bottle has "how to" infographics on the side for easy mixing. The mixers can also make alcohol-free serves. Packed with a medley of all natural ingredients and botanicals that tickle the tastebuds, these UK-blended mixers are ready to make the perfect cocktail.
Selfridges Oxford Street and online at selfridges.com
Individual bottles RRP: £4.99
3-pack RRP: £14.99
|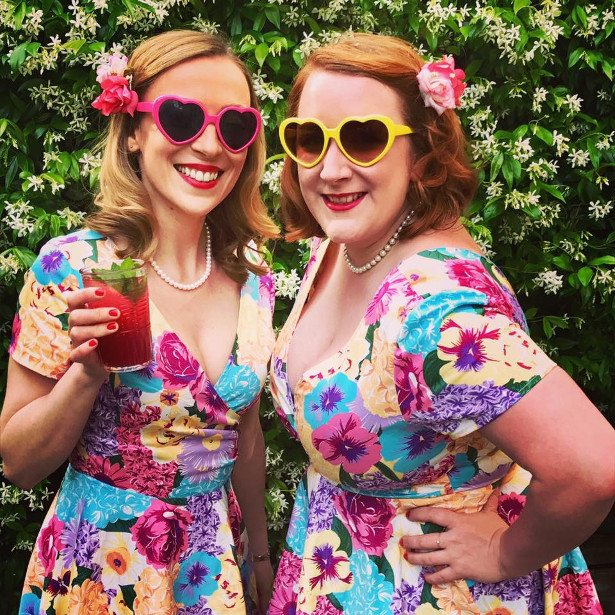 |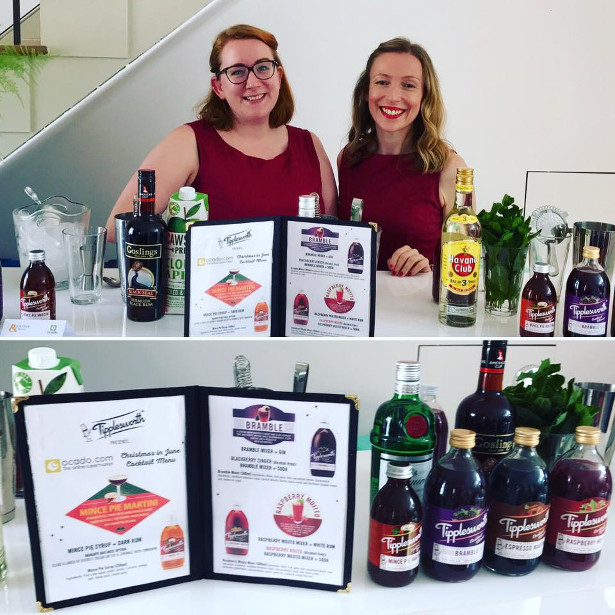 |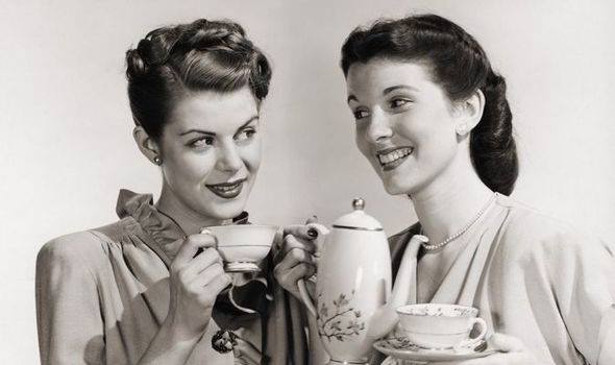 |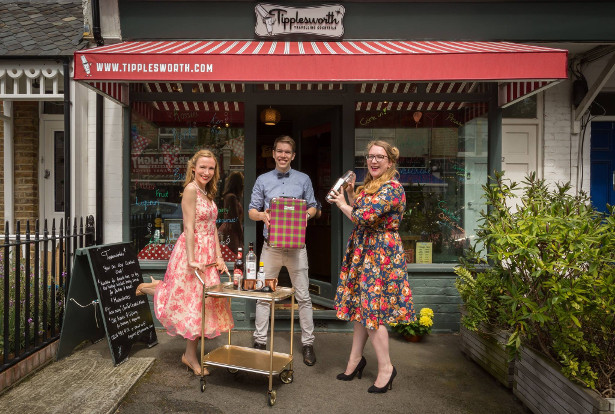 |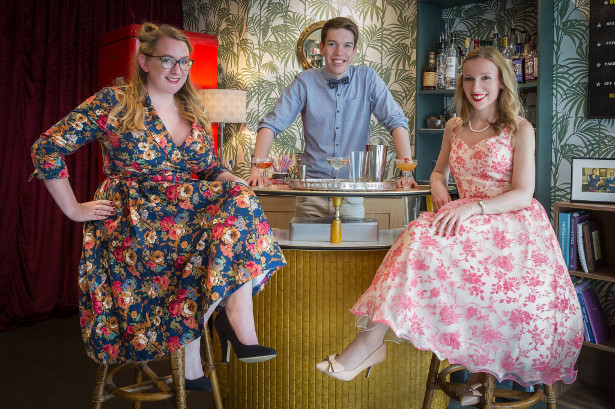 |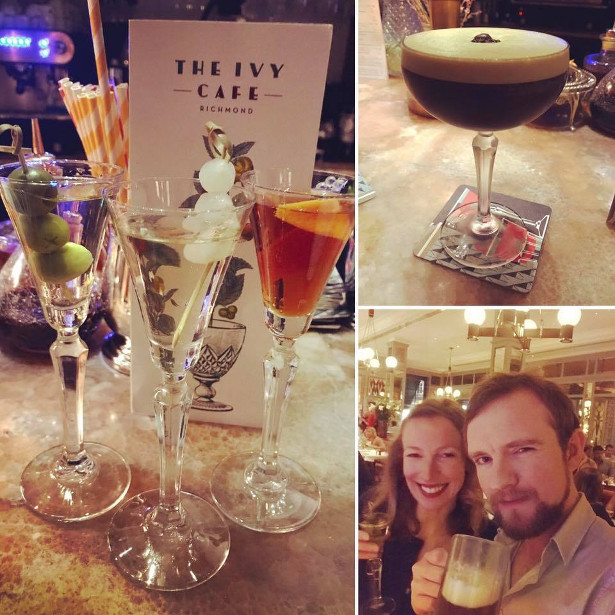 |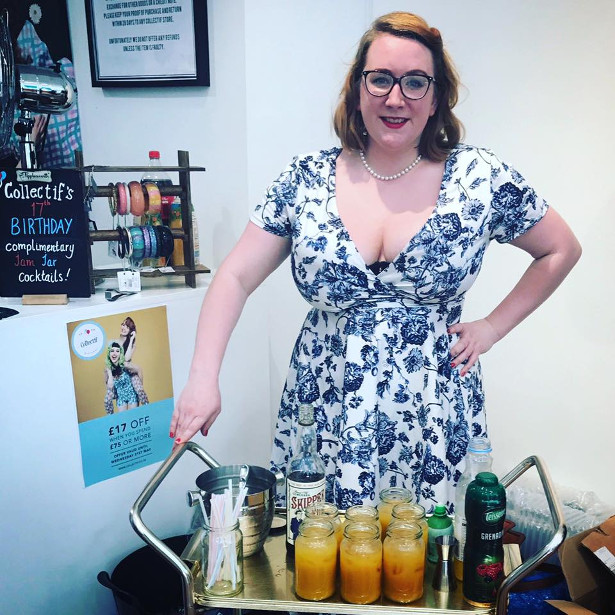 THE HUMBLE FISH AND CHIPS CROWNED BRITS' ULTIMATE DESERT ISLAND DISH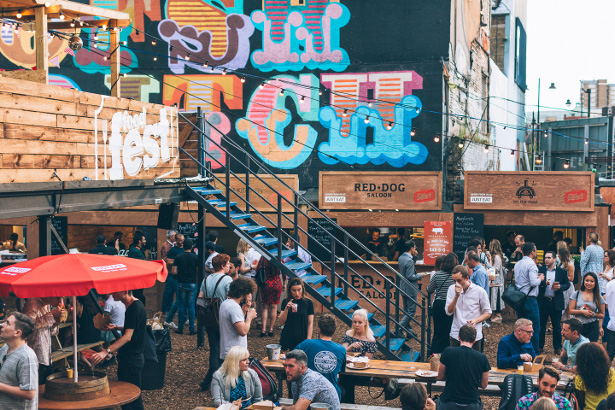 Brits are desperate for a taste of home as fish and chips and Sunday roast top poll of nation's favourite Desert Island Dish
If stranded on an island, Brits would pack their pet for company and Bear Grylls for his survival skills
Nationwide poll revealed to mark the launch of Just Eat Food Fest 2017
If Britons were stranded on a remote desert island, we'd be hankering for a taste of home. According to research from Just Eat, British cuisine is the top takeaway of choice, with the humble fish and chips claiming the top spot as the UK's ultimate desert island dish.
Traditional British dishes such as the Sunday roast and full English breakfast also made the top ten, both ranking higher than popular favourites such as tikka masala and pasta.
It seems in times of need, people would forego decadent dishes in favour of more comforting meals as our tastebuds also craved a simple margherita pizza and firm favourite sweet and sour Chinese.
According to the poll of over 2,000 UK adults, the top ten desert island dishes are:
British – Fish and Chips
British – Sunday Roast
Chinese – Sweet and Sour
Italian – Margherita Pizza
Chinese – Chow Mein
British – Full English
Indian – Tikka Masala
Italian – Pasta
Chinese – Peking Roasted Duck
Indian – Madras
With the poll identifying that a quarter of the nation (25%) would pick British as their takeaway cuisine of choice, the research also revealed how we'd pass time if stranded in paradise. The results confirm the UK is a nation of animal-lovers, with respondents admitting they would rather be stranded with their pet than immediate family members including their siblings or parents.
It seems people also feel less than confident in their own survival skills, with over half of those surveyed (53%) stating they'd opt to be accompanied by a survival expert. A quarter of whom specifically listed Bear Grylls as their top pick.
The back-up choice for a human companion was a comedian, presumably to offer light relief during the long beach days. However, the third most popular choice divided the sexes – while women would opt for a chef, men would rather be accompanied by a model.
To give the nation a chance to sample their desert island favourites, Just Eat, a leading global marketplace for online food delivery, has launched street food festival – Just Eat Food Fest: Desert Island Dishes. Now in its second year, the event, will serve up street food inspired by the dishes Brits couldn't live without if stranded on a desert island, including Britain's top choice of fish and chips.
The desert island inspired event takes place in Shoreditch, London on 14th – 16th July 2017, and the line-up of restaurants include winner of the Britain's Best Takeaway at the 2016 British Takeaway Awards – Chicken George in Luton, and traditional Neapolitan wood fired pizza specialist Loro Di Napoli, based in London. The Island vibes will be further brought to life with live music and DJs.
For more information on Just Eat Food Fest: Desert Island Dishes visit:
www.justeatfoodfest.co.uk
Steal Harry's style this summer with tropical inspired shirts from MandM Direct.
In a range of bright colours these shirts are made for making a statement on the beach.
Leave inhibitions in the UK and fly away this summer in stand out style.
Fluid's tropical print shirt at just £12.99 is bound to make heads turn, with an eye-catching bird print and leaf design.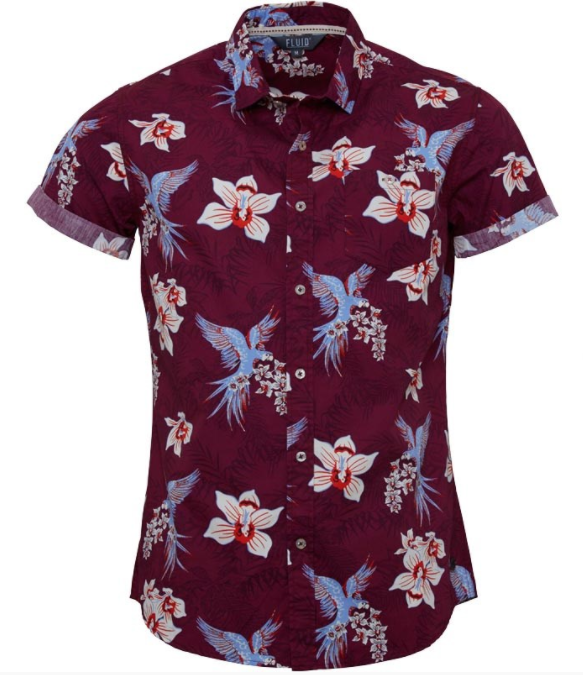 MeetnGreetMe.com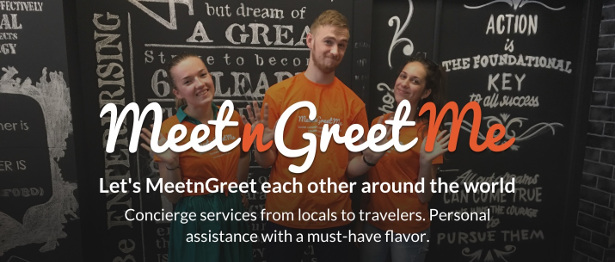 It is a peer-to-peer platform (like Uber and AirBnb) for travellers where you can request concierge services delivered by locals. MeetnGreeters (local concierges) provide many different services, among them: making all pre-arrangements, planning your trip, booking and buying tickets, recommending on local restaurants and landmarks and giving necessary advice to make your trip truly authentic and carefree. As a traveller you will get information support and local expertise. MeetnGreetMe takes safety and trustworthiness seriously, they personally check and train MeetnGreeters.
The Albion Bath Company
England
Tubby Tub: Think beyond the Bathroom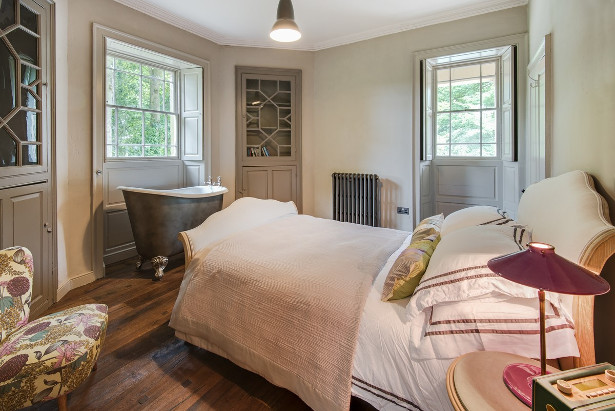 For as long as we can remember, sinking into a hot bubble bath has been firmly limited to the bathroom. However, it's far from the only option. Why not take some inspiration from the most luxurious boutique hotels and invite bathtime into your bedroom with Albion's Tubby Tub?
Tubby Tubs from Albion are perfect for giving your bedroom a little something special. After all, installing a bathtub in this unconventional location combines two of the most luxurious activities – sleeping and bathing. Who doesn't love the idea of enjoying a long soak on a cold winters night, and then rolling straight into bed?
FUEL10K launches Low Sugar Granolas in Tesco
Fast growing protein breakfast brand FUEL10K has launched two new low sugar granolas – and they have been snapped up by Tesco.
The new Low Sugar Granola will be available in two flavours – Chocolate (3.8g sugar per 100g) and Apple & Cinnamon (4.8g sugar per 100g). RRP £2.99 per 400g.
Featuring new packaging, with a distinctive white background rather than the brand's trademark black, the new Granolas are now available in more than 500 Tesco stores.
Scott Chassels, Managing Director of FUEL10K, said: "We're on a mission to make breakfast more exciting. Consumers are increasingly looking for convenient and nutritionally sound breakfasts and we are delighted to add two great tasting low sugar low sugar Granolas to our range."
"The mix of natural sugars and Oligofructose, which is derived from root vegetables, along with added cocoa or pieces of apple and cinnamon combine to create a healthier and tasty breakfast."
In addition to Tesco, FUEL10K is stocked in Waitrose, Ocado, ASDA, Morrisons, Sainsbury's and the Co-Op. Alongside the new low sugar Granolas are Quark with Fruit, Breakfast Drinks, Porridge Pots, Wheat Biscuits and Multigrain Flakes.
www.FUEL10K.com
The Be You Collection –a new collection from BabyBjörn that embraces the freedom to be you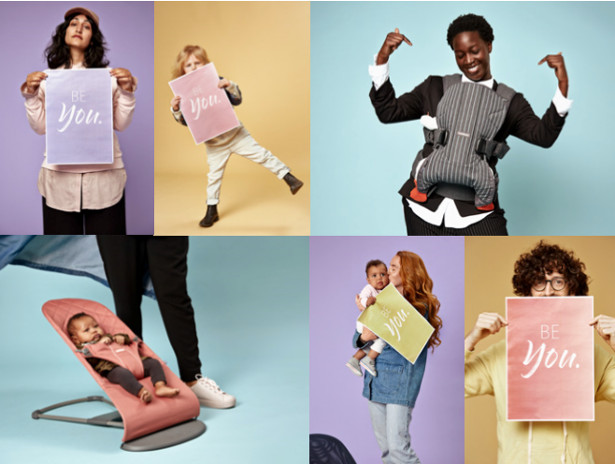 BabyBjörn has been working for a long time to support parents and design products to make their everyday lives easier and more fun. With the new Be You collection, BabyBjörn is encouraging parents to trust in themselves and celebrate the freedom to simply be themselves. BabyBjörn is challenging the social stereotypes and focusing on parents' self-belief. The A/W collection showcases new colours of the award-winning, and beloved Bouncer Bliss and Baby Carrier One.
Every day, BabyBjörn meet and talk to families and parents all over the world, and many admit to feeling under pressure or unfairly judged in various ways. Parents feel the need to be perfect, and are bombarded by stereotypes that don't reflect the reality and diversity of our modern society. BabyBjörn feel that we should all be more accepting and respect the equality of all people; we should recognise that every parent and every child is different. As a company, we have a great responsibility to send this message – and especially for our future generations.
'This is a topic we feel passionate about. We've created a campaign designed to increase acceptance of the fact that we are all unique, we make different choices and have our own styles. Nobody should have to pretend to be somebody they're not. Each one of us should be able to trust in our own abilities and instincts when it comes to parenthood too,' believes Charlotte Smirnova Lindblom, lead copywriter for the new Be You collection.
'We're not using models for this campaign, we're featuring real parents with their own children. This is another way of underlining the importance of being you. There are no perfect parents – just real ones. And in the images, we want to show people as they really are and create a sense that we're all fine just the way we are,' adds Art Director Karin Hoxter, the designer behind the new Be You collection.
'The colour palette in the new collection ranges from classic grey pinstripe to on-trend lavender violet. We wanted to create a colour scheme and good mix that reflects diversity and expresses the freedom to choose the one you like,' says Karin.
The Be You collection, in new colours, features our popular best-sellers Baby Carrier One, One Air and Bouncer Bliss. The collection is a limited edition and the new colours are; Lavender violet, navy blue, vintage turquoise, terracotta pink, dusk blue, and pinstripe/grey.
Baby Carrier One, RRP: £134.99 Baby Carrier One Air, RRP: £134.99 Bouncer Bliss, RRP: £144.99
240SWEET
CHRISTMAS IN JULY
HELPS YOU AND US GET READY FOR THE WINTER HOLIDAYS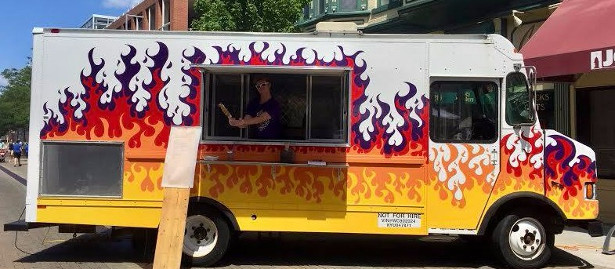 THANK YOU! to everyone who participated in Christmas in July last year. We were able to purchase a truck that we turned into the Flaming Food Truck S'moremobile! Isn't it gorgeous?
This year, we're investing Christmas in July funds in new packaging to improve our service to you. This includes new bags, a better label printer, a faster computer, and other items to create a better experience for you.
Won't you be a part?
The vouchers you purchase now are good for double the amount in marshmallows or catering in November and December of this year.
BONUS:
Order your Christmas in July voucher by July 12 for
A FREE BONUS CHEF'S CHOICE BAG OF PUFFS
to be shipped to you to enjoy now!
Support 240sweet and help keep the American dream of small business growth alive
Pan Macmillan to publish the exclusive inside story of
The New Zealand All Blacks: The Jersey by Peter Bills
Pan Macmillan is thrilled to announce the acquisition of the exclusive inside story of the most successful sports dynasty the world has ever seen – The New Zealand All Blacks. A major sport book for next year, The Jersey, acquired from David Luxton Associates, will be published in September 2018.
New Zealand rugby is a dynasty that has transcended all national barriers. As a culture and a model of how to play the game, be consistently successful yet do so with the essential trait of humility, world rugby has looked to the New Zealand model for guidance. Traditionally, the renowned All Blacks and those charged with guiding them have kept close to their chest the rules of engagement they live by, which have led them to three Rugby World Cups and the accolade of being probably the greatest team in the history of sport.
As the build-up and planning began towards the Lions Series in 2017 and Rugby World Cup 2019 in Japan, New Zealand Rugby agreed to open their doors to rugby writer Peter Bills to consider the reasons behind their dominance of the world game through the ages. Officials, coaches and players, plus people involved in all elements of rugby right across New Zealand, talked candidly to the author to outline views for their success. The ambition, through this book, for which Peter Bills has been given unprecedented access, is that readers worldwide will understand some of the basic requirements and immense challenges required, not only to become No. 1 in the world but to remain at the top consistently.
Robin Harvie, Non-fiction publisher at Macmillan acquired UK and Commonwealth rights from David Luxton Associates. He said, 'The New Zealand All Blacks have set the bar as to how not only to play rugby, but to play as a team while excelling at an individual level. The lessons to be learnt from how they achieved such unprecedented, continuous success is something that all of us, from every walk of life, can learn from. I am absolutely thrilled to be working with Peter on this book that promises to explore an extraordinary story with unprecedented access and insight.'
THE BRIDGE TO NOWHERE
Distance: 10
Format: Out And Back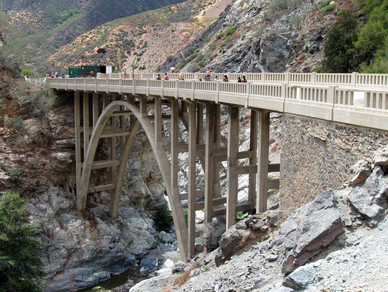 Start by securing a USDA Forest Service Adventure Pass and hang it from your rearview mirror or rest it on your dashboard. This allows you to park at the trailhead, which resides at the end of Camp Bonita Road in the San Gabriel Mountains above Asuza. The trail isn't especially grueling, but does require endurance, given the double-digit distance. The path snakes along the San Gabriel River, passing Shoemaker Canyon before veering right. The trail hangs left and cuts north at Laurel Gulch. Criss-cross the river, which can get hairy when the rain starts to flow, but you won't encounter a deluge all that often. Allison Gulch gives way to Rattlesnake Canyon, and ultimately, The Bridge to Nowhere, which lives up to its name. The bridge was built in 1936 to connect the San Gabriel Valley with Wrightwood, which is along the Angeles Crest Highway. The road subsequently washed away in a 1938 flood, ending that initiative. Now the bridge remains an arched curiosity, and perhaps L.A. County's most popular place to bungee jump, which of course you should attempt only under trained supervision.
www.discoverlosangeles.com
British & Irish Lions' sponsor EY teams up with Immerse for exciting VR project
immerse.io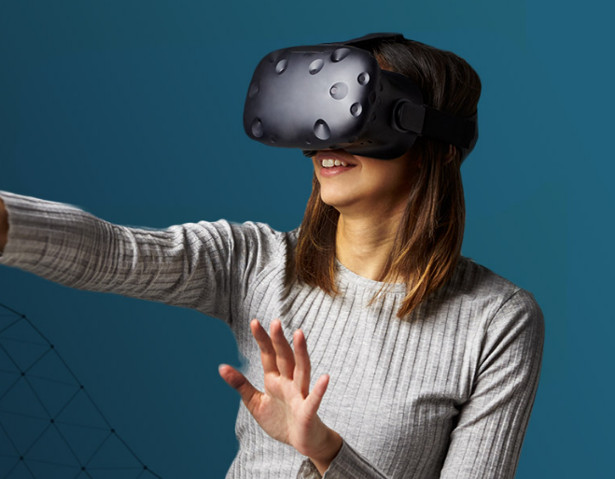 London, 7th July 2017 – Immerse has been appointed to develop a rugby-based VR training experience for EY's sponsorship the British and & Irish Lions. One of EY's current goals is to highlight the growing importance of Virtual Reality in the digital revolution and have teamed up with Immerse to do so.
The activity, which demonstrates how VR can be effectively used for any training event, was to be immersive, fun and memorable, embracing the latest VR technology and innovation, while not taking up too much space or being complicated to set up and play.
Immerse created a single player VR experience that uses the VIVE tracker to simulate a realistic kicking experience. Each participant in turn wears a HTC Vive™ headset and emerges into a fully 3D rugby stadium complete with roaring crowd, scoreboard, and scuffable grass. In front of them can be seen the goalposts and they can pick up a ball and place it on the floor ready for their first attempt. Players have 10 kicks each, and aim to score with as few kicks as possible. Every successful kick returns them to the start to try to score again, but each time from a more difficult position. To reduce frustration, each time a player misses, the underlying game logic invisibly makes the next kick more likely to be successful. To add a little more interactivity, VR cardboard cut-outs of well-known rugby players are scattered across the pitch and can be knocked over by throwing a rugby ball.
The VR scenario accompanies all actions and their consequences with realistic feedback noises and crowd reactions to give an immersive and interesting experience.
EY's logo is displayed around the pitch where standard sponsors messaging at a rugby game would appear.
Tom Symonds, CEO of Immerse stated "EY needed a solution that would inject some fun and competitive spirit into their activation events over the course of the rugby tour, leaving a positive and lasting impression on the players. Immerse provided a simple but entertaining goal-scoring game which could be used without internet connection where necessary, and demonstrated the power of VR. Immerse were proud to be a part of EY's support of the tour and we hope to work closely with them in future to support their interest in new business technologies. We wish the Lions the very best of luck on Saturday"!
UVIYO
PHONE CASES & COVERS
www.uviyo.com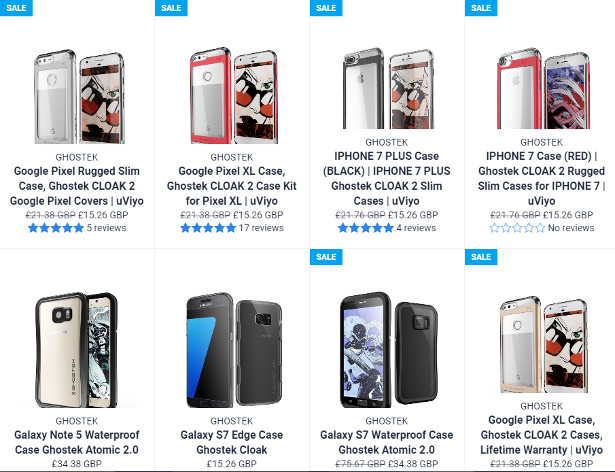 Best ultra-thin case, slim case, protective case and waterproof phone case for your phone. Ghostek Atomic 2.0 Case Series, Google Pixel Cloak 2 Case, Google Pixel XL Cloak 2 Case, Ghostek Cloak Case Series, Ghostek Covert Case Series, Ghostek Atomic 2.0 Waterproof Case Series, Note 5 Ghostek Atomic 2.0 Waterproof Case Series, Waterproof Ghostek Atomic 2.0 Galaxy S7 Edge Case Series, Protective Ghostek Atomic 2.0 Galaxy S7 Case Series, Waterproof Ghostek Atomic 2.0 iPhone 6/6S Case Series, Protective Ghostek Atomic 2.0 iPhone 6/6S Plus Case Series
New from Furl
Looking to the Horizon
Everyone is guilty to sitting down to a meal in front of the TV on occasion, whether it's due of a lack of space or just because we don't want to miss our favourite show. However, we also all know how irritating it can be to balance a plate on your lap, or lean down to the coffee table. The latest addition to the Furl range, the Horizon Coffee Table, is about to make those mealtimes a whole lot easier.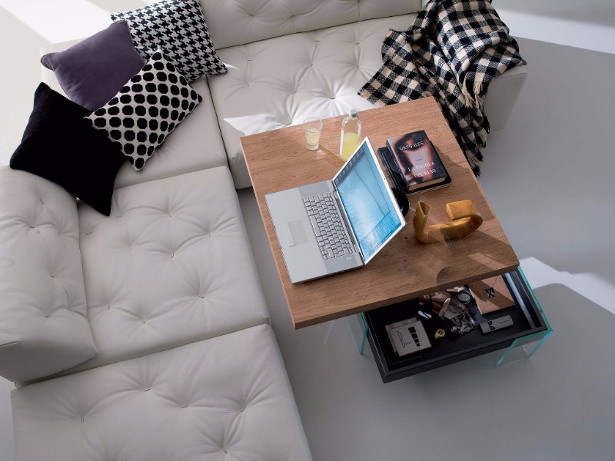 ClickFIT Pleated Blinds for BiFold Doors
Blinds 2 Go announce the introduction of an ingenious new collection of ClickFIT blinds designed with BiFold doors in mind, giving complete light control in a few easy steps.
Blinds for BiFold doors? The Design Team at Blinds 2 Go have been working on this concept as BiFold doors can be tricky, especially when it comes to getting a blind that fits and doesn't obstruct the door folding open. With this new collection of ClickFIT pleated blinds they have taken the worry out of this issue. Forget about protruding components or fabrics that stick out too far, with the new ClickFIT blinds Bifold doors can be folded flat, just as they were made to do.
ClickFIT blinds can be pulled up by lifting the bottom bar to open, with the pleats folding up into a small neat stack for an uninterrupted view of the outside. The blinds can also be pulled partially or fully down depending on the amount of privacy required.
The collection is available in 12 shades, from simple natural whites and beiges through to bold and dark contemporary colours and shades to give your home a stylish new look.
What's more, they're so easy to fit. Just a simple bracket that clips into your window frame and holds strong for years and years. No drills, no screws, no fuss.
Prices start from £30.50 for a made to measure blind measuring W40cm x D40cm. For free fabric samples and further information visit www.blinds-2go.co.uk tel 0800 862 0464.
International Property – a solid investment?
"May you live in interesting times", so goes the supposed Chinese anti-proverb. The implication being that 'interesting' is the direct opposite of stable, harmonious and peaceful.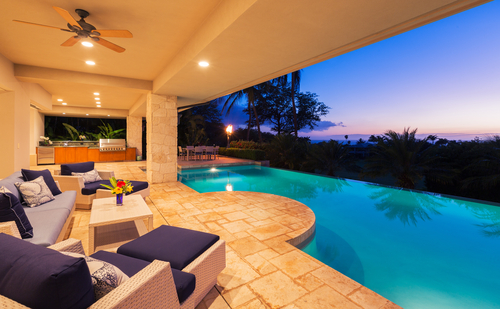 And indeed these are interesting times. Political upsets on both sides of the Atlantic have rocked stock markets and funds. Meanwhile disputes in the Middle East and the emergence of US shale have led to fluctuations in global energy prices, with knock on effects for domestic economies around the world. And with enquiries ongoing into possible ties between President Trump and the Russian state, and Brexit negotiations about to begin in earnest in Europe and the UK, the uncertainty shows no signs of abating. Elsewhere, tensions continue to rise in the Middle East as both the Saudis and Iran accuse each other of being the weak link in the fight against global terrorism.
Another often misattributed piece of Chinese wisdom however states that crisis and opportunity are but two sides of the same coin. So, where does the savvy investor look to grow their wealth in these interesting times?
One investment which brings long-term growth, regardless of political and economic fluctuations, is property, and luxury property in particular is becoming a key investment option for high-net worth individuals from across the world. Recent data from Christies International Real Estate reveals that the luxury property market is currently at record levels and, for the first time, the world's top ten reported property sales were all priced above $100 million1. And with property investment funds promising double digit returns on luxury investments2, combined with a dwindling number of dividend paying shares available3 to would be investors, it's easy to see why the market is booming in an era where interest rates and returns on savings around the world remain subdued.
The question for most investors is not therefore, should I invest in luxury property, but rather, where to begin? With everywhere from Toronto to Hong Kong pitching itself as the next luxury property hotspot, where can an investor learn about the market?
A good place to begin would be the Luxury Property Show this October at the Olympia Conference Centre, London. The show, now in its 10th year, consistently attracts the movers and shakers from the luxury property world who can help guide an investor to making the right choice. Likewise, attending the show can save an investor countless hours and air-miles as they'll be able to get detailed insights into potential properties ranging from mountain and lake retreats in Northern Europe to luxury loft apartments in New York, via beachfront homes in Dubai.
Alongside insights into luxury properties and property markets around the world, the show also gives potential investors unparalleled opportunities for networking with fellow investors and property consortiums as well as access to a full programme of seminars aimed at seasoned investors, as well as those who are new to the market.
Eddie Sikora, Director, the Luxury Property Show, said: "The luxury property market has enjoyed significant growth in recent years as investors have used property as a hedge against global risk and uncertainty. Beyond this however, investing in luxury property is a statement, and a symbol of prestige and success, hence we have seen an unprecedented number of sales over the last year topping the $100 million mark.
"Nevertheless, it's a complicated market. Investors need to consider not just all the usual things that come with purchasing a property, but also other key questions such as 'where is the next property hotspot' and 'what geo-political dynamics could impact the investment over the medium and long-term'. With many investors now coming to see key western markets such as London and New York as being saturated, these questions are ever more important for potential investors.
"The Luxury Property Show presents an opportunity for investors, developers and the real estate community to come together to discuss the key trends and issues and, more importantly, to match those looking to invest with the right property for them."
________________________________________________________________
The Luxury Property Show runs from 27th – 28th October at the London Olympia.
For further information about the show and opportunities to either exhibit or visit, head to http://www.theluxurypropertyshow.com .
To arrange an interview or comment from Eddie Sikora, please contact Liam Thompson at lthompson@sks-london.co.uk or on +44 (0) 7890 315 537, or via http://sks-of-london.com .
To reserve your FAST complimentary advanced tickets, please visit: http://lps.sksmediauk.com/
TROJAN® Workwear Launches 'Community Try of the Year'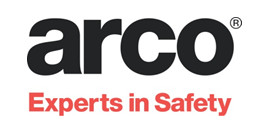 TROJAN® Workwear, in partnership with the Rugby Football League, has recently launched a brand new competition open to all Rugby League players, for the chance to win £2000 towards their club or school as well as the prestigious TROJAN trophy.
Open to all ages and levels including schools, colleges and universities, the 'Community Try of the Year' competition aims to reward talented clubs and players from across the country including those from outside the professional league, by asking them to simply share a clip of their best try on social media using the hashtag #TrojanTry.
Following the deadline on September 24 2017, the winners will be selected by an expert panel and will be announced at the Rugby Football League's annual Community Awards in October. Winners will receive £2,000 courtesy of Trojan to give back to their local club or institute, and the scorer will be awarded the 2017 TROJAN Community Try of the Year Trophy.
Richard Musgrave, Brand Manager of Trojan Workwear, commented: "This competition really is a great opportunity to celebrate and reward rugby players from across the country as well as the possibility to inspire youngsters to take up the popular sport. As a nation of rugby players and the official partners of the Super League, Trojan is looking forward to working closely with the Rugby Football League and hope we can discover some great players."
TROJAN Workwear, exclusively available from Arco, the UK's leading safety company, offers a range of hard wearing, stylish and comfortable workwear and is the first choice for tradesmen. For more information on Trojan Workwear, visit: www.trojanworkwear.co.uk
Portable posts debut at world-first blind rugby international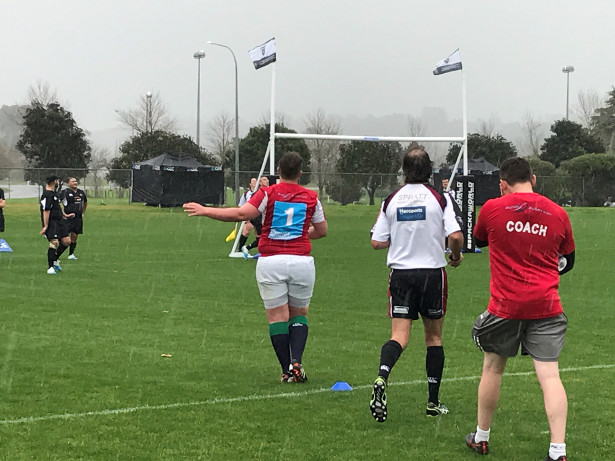 The world's first blind rugby international was played at QBE Stadium in Auckland today, featuring another world-first: truly portable full-size rugby posts.
Played between the Blind Lions and New Zealand Blind Rugby in the leadup to the British and Irish Lions tour finale at Eden Park, the match finished 31-0 as glimpses of brilliance from the New Zealanders were overpowered by the Blind Lions' experience and fitness.
Inflatable 'Rugby Packaposts' meet World Rugby size guidelines, and were produced by New Zealand sporting products supplier Packaworld International to overcome challenges posed by conventional rugby posts, which are usually made of wood, steel or aluminium.
Blind rugby is a new sport developed by UK organisation The Change Foundation to make rugby more accessible to people with vision impairments. It is based on touch rugby, but includes scrums, lineouts and conversion kicks.
The sport is played on a 70m x 50m field, much smaller than a conventional 100m x 70m rugby pitch. As rugby posts cannot be easily moved, this led to a conundrum over how to provide a high-quality playing experience closely resembling the original game, but played on a much smaller pitch. The issue was resolved by newly created Rugby Packaposts.
Blind Sport New Zealand National Manager and member of the New Zealand Blind Rugby squad Dan Shepherd said the deciding factors in selecting Rugby Packaposts included portability, safety and cost.
"These posts have already revolutionised the game, and they are going to be a massive help to us in growing the new sport of blind rugby. With just one set of posts, we can bring the game to anywhere in the country with minimal setup cost", Mr Shepherd said.
"When developing blind rugby with The Change Foundation, we were looking for ways the player experience could be improved and brought closer to mainstream rugby. The first international has shown what's possible and I don't think another product could have delivered what we needed."
Packaworld CEO Peter Roberts said he was delighted to have the opportunity to work with Blind Sport New Zealand and The Change Foundation to find the best way to help people with vision impairments to experience the game of rugby.
"It's a real joy to be able to help sports develop, and to give people who might not otherwise have opportunities to compete at this level the chance to represent their countries."
Mr Roberts said the idea for portable full-size rugby posts was conceived after conversations with rugby programmes in the USA about the difficulty of growing the sport in a country with few established rugby facilities.
Blind rugby was officially launched on 5 July at an evening event at Dans le Noir restaurant in Auckland's Rydges Hotel, where diners were served in darkness for a different sensory experience.
OVER 15,000 WATCH LA DODGERS BEAT BOSTON RED SOX AT MLB BATTLEGROUNDS IN HYDE PARK
MLB BATTLEGROUNDS FEATURED MLB ALL-STAR PLAYERS, INCLUDING CARLOS PEÑA, CLIFF FLOYD AND SHAWN GREEN
ENGLAND CRICKETERS ALEX HALES AND JOS BUTTLER SCORE
13 HOME RUNS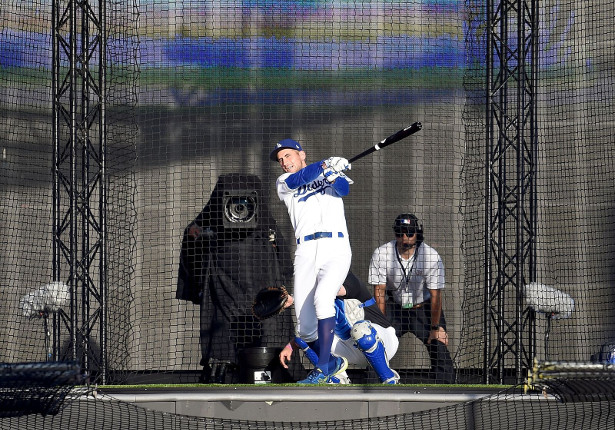 5th July 2017, London: Major League Baseball transformed London's Hyde Park to host a Home Run Derby – a sporting extravaganza that saw US baseball legends Carlos Peña, Cliff Floyd and Shawn Green take part in a quick-fire, big-hitting format of the sport guest starring England cricket hitters Jos Buttler and Alex Hales.
Over 15,000 fans headed to the capital to witness the LA Dodgers win the first ever MLB Battlegrounds takeover, held during Open House at the Barclaycard presents British Summer Time Hyde Park festival site.
The LA Dodgers beat their east coast opponents thanks to an MVP performance from Federico Celli as the Italian player out-hit all-stars Cliff Floyd, Shawn Green. He then overcame Calos Peña in an amazing final round which saw them score over 40 home runs between them.
England cricket stars Jos Buttler and Alex Hales put in a respectable performance after picking up a baseball bat for the first time, delivering a combined 15 home runs between them.
Gaming fans were able to take part in a world-exclusive VR baseball experience, MLB Battlefields VR, using tech from world-leaders HTC VIVE™, Dell Precision, and Altec Lansing where they will pick a side and step into the boots of a slugger in Dodger Stadium or Fenway Park.
"Having over 15,000 people come to our first UK event proves the appetite for MLB events is huge", said Charlie Hill, Managing Director of MLB Europe, "We can't wait to continue to expand our sport and build awareness of our iconic teams across Europe with further events and partnerships."
"We always aim to bring new and exciting experiences to our Open House events, and MLB knocked it out of the park.", said Jim King, Festival Director of Barclaycard presents British Summer Time Hyde Park.
MLB Battlegrounds 2017 events are presented in association with leading audio electronics brand Altec Lansing. For further information please visit http://www.alteclansing.com/gb/about.

Fritz Fryer
Brand New Designer Lighting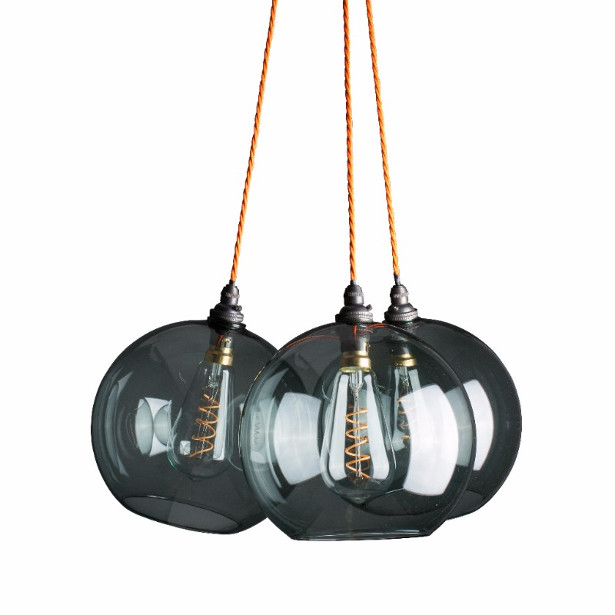 Fritz Fryer are thrilled to unveil their exciting new light fittings, added to their every-growing range of contemporary designer lighting. From stylish and sleek designs, to bold and industrial, Fritz Fryer's new pieces will help you light the way to your perfect home.
Be the best Brit abroad: NEVER do the following in these European cities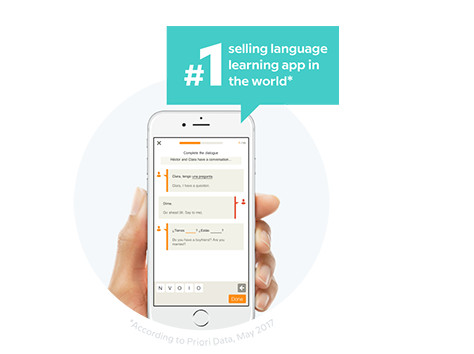 This summer, you might be taking a much-anticipated trip to a European city and, undoubtedly, the best way to immerse yourself in the culture is to act like a local. According to a survey carried out by language-learning app Babbel, (babbel.com), 73% of people in the UK feel that they have missed out on something because they can't speak the local language while on holiday.
Aside from learning the language, one other way to fit in with the locals is to adhere to their customs. Fortunately, the linguists at Babbel have shared their best tips on the things you shouldn't do in the following four cities, to ensure that you don't make a foreign faux-pas!
Rome
Cappuccinos are for breakfast only
Yes, you read that right. In Italy, a typical breakfast often consists of a cappuccino and a delicious pastry. However, locals will stop ordering cappuccinos after 11am. If you fancy a coffee after this, go for an espresso or an Americano, as having milk in your coffee in the afternoon is considered a bit of a faux pas.
Berlin
Getting around
When in Berlin, always remember that it is a bicycle-friendly city, with dedicated cycling lanes, and it is not wise to stand waiting in one of these. Berliners also never cross a road anywhere other than at a designated crossing, and will always wait for the green light to give them the all clear before crossing a road (you will get grumpy looks from the locals if you don't do this, especially if their kids are with them!)
Paris
No croissant on a weekday
While croissants are eponymous with France and Paris, they are much more of a weekend breakfast food, as opposed to something you eat daily on the way to work. If you want to blend in, grab yourself a fresh baguette from the boulangerie (bakery) first thing in the morning.
Barcelona
Prepare for late nights
Barcelona in the summer can get extremely hot, making afternoon siestas a necessity. While you take a break to escape the scorching midday sun, you should really try and nap as, in Barcelona, the locals stay up late. So late in fact that the typical dinner time is around 10pm, and some of the clubs won't even open until midnight.
The Babbel app for web, iOS and Android makes it easy to learn 14 different languages from 7 display languages. Bite-sized lessons fit into everyday life and are split into useful real-world topics, from introducing oneself, to ordering food and making travel arrangements. The app's effective game mechanics ensure that learners stay motivated to achieve their goals, with the average user continuing to learn with Babbel for more than 12 months. Uniquely, every course is created specifically for each language pair by a team of education experts, linguists and language teachers.
A Reflection of Style – Mirrored wall tiles
www.my-furniture.com
Ideal for those who have a small space such as an ensuite room that seems cramped and uninviting, forget the wallpaper and take a look at the fantastic range of options from MY Furniture! Perfect for bathrooms and kitchens too, when guests enter the room, the space will look twice its size.Mirrored wall tiles are a terrific decorating resource and MY Furniture has several styles that will add a wow factor as well as the feeling of added light and space to your decor.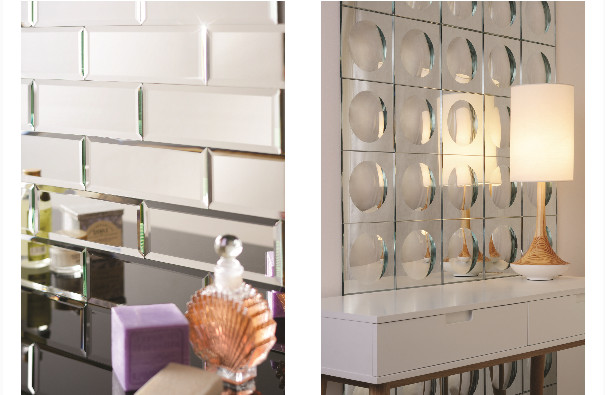 Sven Cycles Roadster Model in gold.
This particular model is very adaptable and low maintenance making the bike an irresistible commuter for town or country.
Key features include TRP Spyre brakes that are reliable in all weathers and conditions, and Dynamo hub lighting to give excellent visibility, both in the city and on unlit country lanes. Go for gold with this luxury bespoke rider!
Price: £4,000
Available: www.svencycles.com​
SOLE 'Active Thick' for walking/hiking boots an essential kit for inclusion in your kit for trail walking and hiking.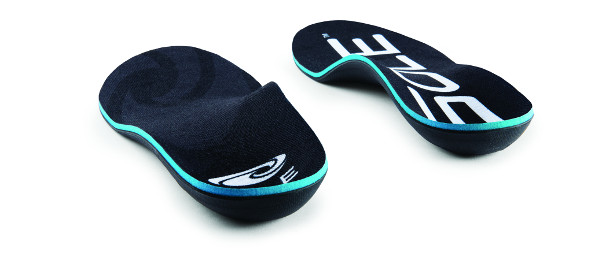 Stepping up your walking regime and training regularly over long distances can take its toll on your feet. Simply inserting orthopaedic, supportive footbeds into your trainers or walking boots can make all the difference, some further info below on the specifics behind the design.
secure.yoursole.com/uk/mens/footbeds/active-thick/
Orthopaedic footwear specialist SOLE can help to minimise your risk of injury and maximise your motivation to last the distance by giving your hard-working feet the ultimate comfort and support with its Active Footbed range. The footbeds mould to the shape of your feet to give the ultimate bespoke fit and support exactly where you need it.
This custom support can reduce plantar fascia strain, encourage good alignment of the feet and lower legs, improve balance and provide natural, shock-absorbing heel support. SOLE Active Footbeds gently lift your arch into its optimal position and allow your foot to function properly.
The footbeds have a moisture wicking top sheet and polygiene anti-odour treatment to leave your feet fresh while you take on that outdoor adventure.