TAKE THE FUSS OUT OF SUMMER WITH INNOVATIVE HEALTHY, HOLIDAY ESSENTIALS FROM THEYE

Whether you're heading abroad or staycationing this year, ensure your holiday preparations are hassle free with the Theye's space saving and affordable travel essentials, designed to offer maximum convenience and protection against the elements.
Created by award-winning designers, Theye's extensive range of summer must-have essentials include a variety of innovative insect repellent wristbands, micro sunscreen, insect repellent and hand sanitising sprays as well as stylish, compact beach towels to help you stay protected, without exceeding your baggage allowance.


For those looking for a natural, yet effective alternative to conventional insect repellent sprays, Theye's premium collection of Mosquito Repellent Wrist bands will effortlessly help keep mosquitos at bay, throughout the day and night. Unlike traditional repellent bands which are often dipped in repellent, Theye bracelets are injected with a fresh smelling repellent formula and then sealed to maximise their effectiveness and increase lifespan. All bands are highly durable, waterproof and made with Citriodiol, a natural formulation derived from Eucalyptus, a plant-based oil recognised for its insect repellent properties. Available in a variety of colours and designs the Mosquito Repellent Adjustable Wrist Bands are perfect for all ages and wrist sizes and are completely natural and dermatologically tested, making them suitable for children, pregnant women and those with sensitive skin. To protect yourself when training outdoors during the summer months, try the multifunctional Mosquito Repellent Sports Band which can also be worn on the wrist or ankle for ultimate comfort and ease.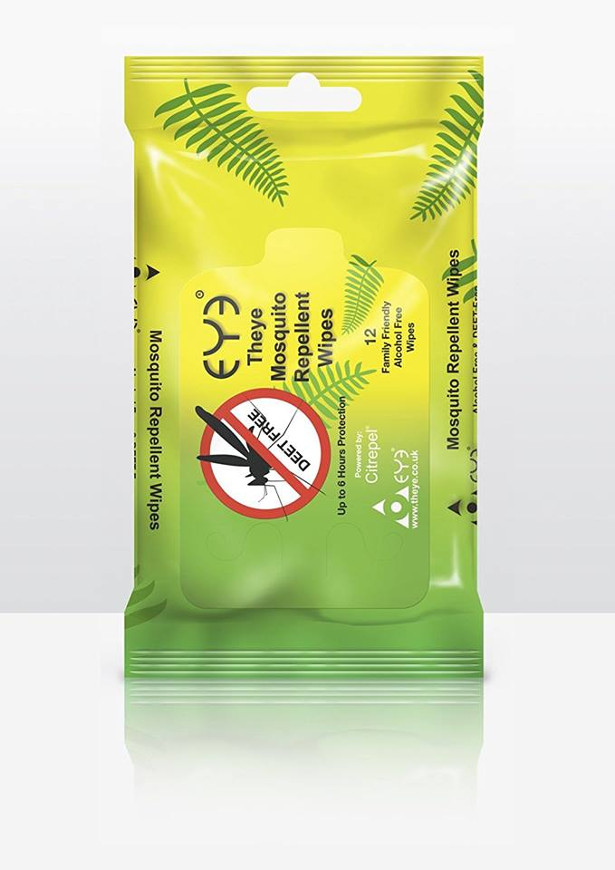 For a stress free day at the beach, Theye's compact beach towel features multi absorbency properties, making it the ultimate beach bag essential. Made from micro-fibre suede, this range of extra- large, stylish towels take only ten minutes to dry in the sun and remain sand free, allowing you to enjoy a fuss-free trip to the beach. Available in three stylish prints, the towel can be stored in a small waterproof pouch for ultimate convenience.
Theye's range of ultra-slim, compact micro sprays are the perfect addition to your beach or handbag, offering up to 300 sprays from just one credit card sized bottle. Made from totally natural ingredients, Theye Hand Sanitiser eliminates more than 99.99% of bacteria and viruses, whilst your hands stay soft and moisturised due to alcohol free formulation The Sunscreen SPF 30 Micro Spray offers both UVA and UVB protection and contains tyrosine to stimulate and strengthen your natural tan. Keep mosquitos at bay with Theye's Mosquito Repellent Micro Spray, clinically proven to provide effective protection for up to 6 hours after a single application from most biting insects.
This year make sure you stay ahead of the game and avoid any unnecessary holiday worries with the ultimate summer essentials from Theye.
For more information visit www.theye.co.uk