Stronger Than The Dark
Exploring the Intimate Relationship Between Running and Depression
By Cory Reese
ULTRAMARATHONER AND CLINICAL SOCIAL WORKER ON THE TOOLS RUNNERS HAVE TO FIGHT DEPRESSION AND HOW TO TURN TRAUMA INTO GROWTH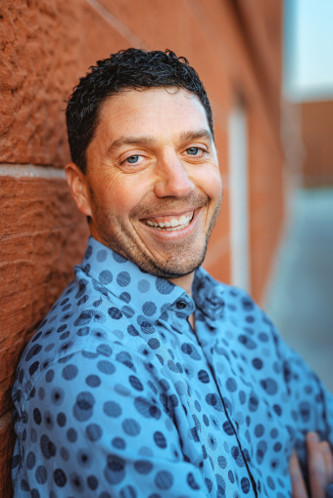 When Cory Reese's depression was triggered by two difficult life experiences: the diagnosis of a chronic health condition, and a faith crisis that resulted in him leaving the Mormon church, he didn't know how to cope. Even as a licensed clinical social worker, there was so much about depression that he never understood until experiencing it himself.
In his gripping new memoir, Stronger Than The Dark: Exploring the Intimate Relationship Between Running and Depression [JUNE 8, 2022], Reese offers compelling and vulnerable insights into the pervasive destruction of depression. Drawing on lessons learned over a decade of ultramarathon running, and his experience helping others as a social worker, Stronger Than The Dark offers a powerful new approach in the battle against depression: the willingness to embrace suffering.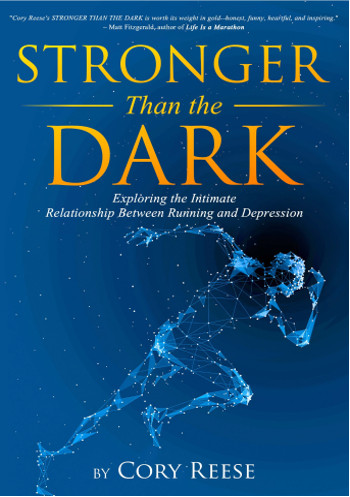 In a moment of physical and mental crisis during a 314-mile race across Tennessee, he realized with clarity life's ultimate purpose: we are here to endure, to help others turn pain into peace and be a beacon of kindness and compassion. Cory's beautifully broken path of healing speaks to anyone lost in insecurity or despair, and gives hope that even in life's darkest moments, we can find the light.
CORY REESE lives in southern Utah with his wife and children. He is author of the books Nowhere Near First, Into the Furnace, and Stronger Than the Dark. He is also a columnist for UltraRunning Magazine. Cory is a licensed clinical social worker, speaker, and passionate mental health advocate.
ADVANCE PRAISE:
"Cory demonstrates that there is strength in vulnerability. Anyone who has struggled with depression will be comforted by the constant message that we have nothing to be ashamed of, and that we are not alone." – Kara Goucher, two-time Olympian, and author of Strong
"Riveting and propulsive, Cory Reese proves that you needn't fear the darkness if you have the light inside." – Dean Karnazes, ultramarathoner and NY Times bestselling author
"I'm a big believer that sports teach us many of the most valuable mental, physical, and spiritual lessons we can learn in life. Whether you are a runner or not, the profound lessons in this book translate to all areas of life. Stronger Than the Dark is a powerful story of overcoming adversity with grit, courage, and unflinching honesty." – Darrin Donnelly, bestselling author of Think Like a Warrior
Connect with Cory at https://www.coryreese.com/, Facebook, and Instagram. Preorder Stronger Than The Dark on Amazon.
Stranger Than The Dark will be available everywhere books are sold on June 8, 2022.