First ever children's storybook celebrating London's cultural diversity Crowdfunding leads to children's adventure story of inclusiveness…. by Winnie Mak Tselikas. www.onedearworld.com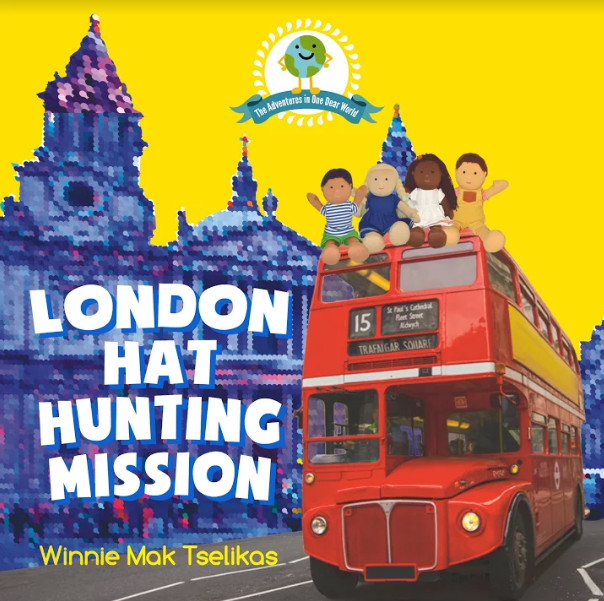 FACEBOOK | TWITTER | PINTEREST | INSTAGRAM | YOUTUBE
LONDON, October 23 2017 – One Dear World, a London-based family startup, is proud to announce the publication of Winnie Mak Tselikas' London Hat Hunting Mission, the first ever children's storybook on London's cultural diversity, due to be published on 18th November 2017.
Following a successful crowdfunding campaign in May, Winnie launched her collection of multicultural soft dolls in October, each a Londoner with their own doll-sized passport, proclaiming them a world citizen. Book 1 in the series "The Adventures in One Dear World" is about four dolls and their search across London for magic hats to cure their friend Mr. Globe's headache.
With one in three Londoners born outside the UK and over 300 languages currently spoken in the city, London is one of the most culturally diverse cities in the world. To celebrate this diversity and teach children the possibility of an inclusive society, Winnie depicts an exciting journey exploring the cultural specialities across London, including South Kensington, Edgware Road, Chinatown and more. Instead of traditional illustrations, fresh and lively photos are combined with digital illustration to depict this vibrant adventure. The storybook that accompanies the dolls will encourage the celebration of every person's uniqueness.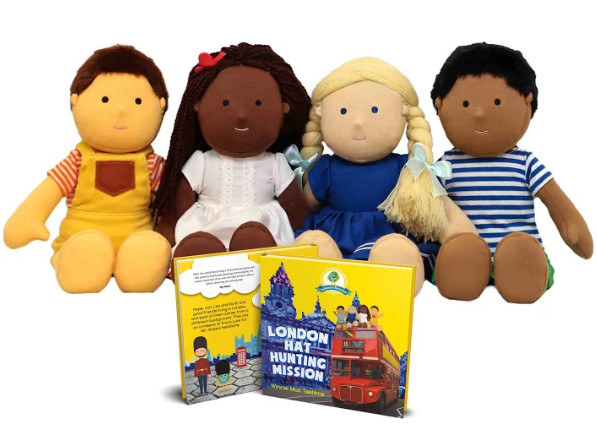 Winnie states: "In this storybook, all children, boys and girls of different skin colours, can see themselves represented. My husband and I are overwhelmed by the public support for this project, allowing us to bring our multicultural vision to life. I am committed to making One Dear World multicultural dolls and their adventures available for every family with young children."
English, French and Chinese versions of the hardcover storybook are on sale from 18th November 2017.
About Author
Winnie Mak Tselikas is a believer in diversity. Born and raised in Hong Kong, she studied engineering, worked in commercial sales and in 2011 switched to education upon moving to London. There, she met her half-French, half-Greek husband and they had a son, who now has family in China, France, Greece, HK, the UK and the US. Winnie considers her son to be a world citizen rather than of a particular nationality or culture. Inspired by her family and London's diversity, she founded One Dear World and created the lovely adventures of Mr. Globe and the little Londoner dolls.