Empowering Christians to become better Stewards of God's Creation! For Mother's Day USA! A Good Stewards Subscription box!
www.cratejoy.com/subscription-box/the-cattle-on-a-thousand-hills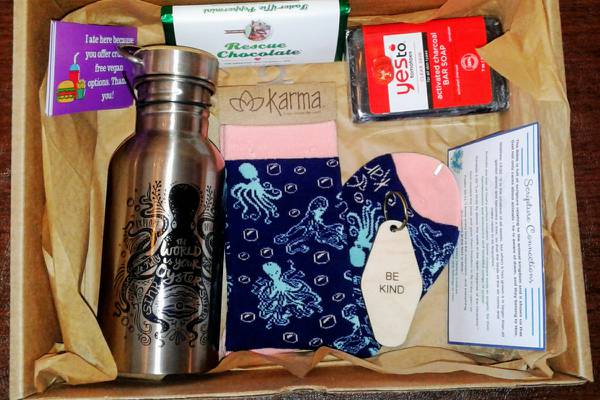 www.thecattleonathousandhills.com
FACEBOOK | TWITTER | PINTEREST | INSTAGRAM
The Cattle On A Thousand Hills are empowering Christians to become better Stewards of God's creation through education and community!
They offer a Christian based, cruelty-free subscription box. Each month's box comes with several items: personal care, gifts, art, stationary, snacks, and a Scripture Connections Card. Each month has a new theme. All contents are vegan, ethically sourced, fair trade, eco-friendly, hand made, and cruelty-free.
They are currently offering a special Mother's Day Gift Box. This isn't part of a subscription, but is a one-time purchase item. The theme for this box, of course, is mothers. They are currently taking pre-orders and the boxes will ship out the first week in May.
For more info, please see TheGoodStewardbox.com or TheCattleonathousandhills.com You can also find them on the Cratejoy marketplace at: www.cratejoy.com/subscription-box/the-cattle-on-a-thousand-hills