– The SA-50 Mini Keyboard is the ideal first instrument for young musicians. The 32 smaller keys are perfect for smaller hands, and the keyboard also features a large range of songs, drum beats and tones that are fun to play along with. Priced at only £60, these mini keyboards boast big value too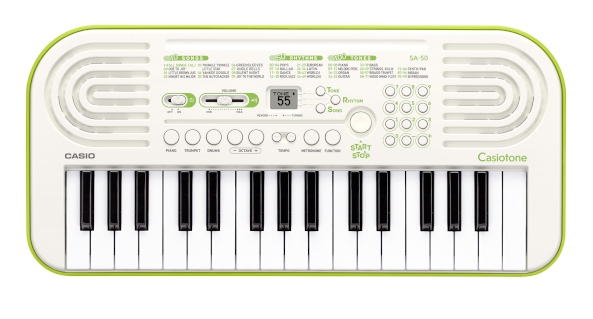 Safe Haven for Donkeys is a UK charity providing veterinary care for the thousands of donkeys and mules working in some of the most turbulent areas in the world, including Israel, the Palestinian Territories (West Bank) and in the brick kilns in Egypt.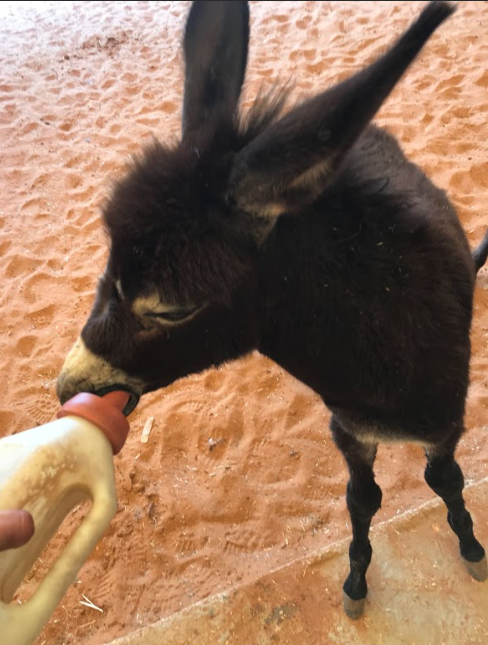 Help make a donkey smile this Christmas by purchasing a virtual gift for the donkeys in the form of vouchers – these gifting options will bring some much-needed help for the donkeys in Egypt, Israel and the West Bank. Starting at just £5, there are a range of virtual gifts to choose from. We've put together some of the most popular virtual gifts at a range of prices and each comes with a gift card for the recipient.
Milk for a baby – £8
Who could resist helping an abandoned baby donkey who needs to be bottle-fed, to ensure they put on vital weight and have the best chance of developing into a healthy, strong adult?
Care for a donkey – £10
Safe Haven's mobile vet team in Egypt frequently encounter wounds that come from poorly fitting harnesses, and from beatings. You can help by funding soothing iodine, zinc ointment and other treatments.
A bed for the night – £15
When donkeys first arrive at the rescue centre, they are often tired, undernourished and suffering with wounds or injuries. Comfy bedding and a safe roof over their weary heads can make all the difference, instantly making them feel more comfortable.
Dinner for a donkey – £20
Donkeys love nothing more than chomping on fresh hay, their tails swishing with joy. It's the perfect food for them, full of roughage, nutrition and energy. This gift will feed a donkey for a week.
To see the full range of "Gifts That Bring Smiles" visit here and for more information and to donate visit www.safehaven4donkeys.org
Adopt a Donkey
Donkey adoptions from Safe Haven for Donkeys make a fantastic gift for animal lovers of any age. From baby donkeys to the older drove of retirees, there's bound to be a donkey that appeals especially to you – perhaps the aptly named Noelle for a Christmas gift? Choose your own donkey to adopt here. www.safehaven4donkeys.org/our-donkeys/donkey/
For just £3 a month, or £36 a year, you can give these donkeys the love and care they need. With every adoption you will receive: a photo of your adopted donkey * a record card * an adoption certificate * an "I've Adopted a Donkey" window sticker * a small cuddly donkey (UK only) * updates on your adopted donkey.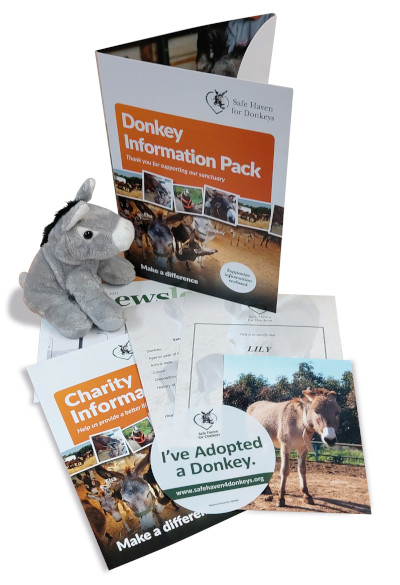 Christmas Gift Guide: AlcoSense Elite 3
Over Christmas it's tempting to have a little more to drink with friends and family than usual – but on your way home the 'morning after' make sure you have absolutely no alcohol left in your system.  Part of the responsible enjoyment of alcohol is to understand the effect on the body and to know when you are safe to drive. AlcoSense helps people do exactly that and takes out the potentially fatal guesswork the morning after the night before.
The AlcoSense Elite 3 is a sleek pocket-sized breathalyser that can be kept discretely anywhere. The Elite 3 features the highest specification of Semi-Conductor alcohol sensor technology available. It's easy to use and fits in the palm of your hand. Your colour-coded results give you total clarity on your alcohol level  It automatically performs a sensor clean after every time it is used and periodically performs a deep sensor clean, helping to keep your reading at its most accurate and the breathalyser performing at its best throughout its lifetime.  Designed in the UK by the award-winning team at AlcoSense Laboratories and available from Halfords and alcosense.co.uk –  £69.99 inc VAT.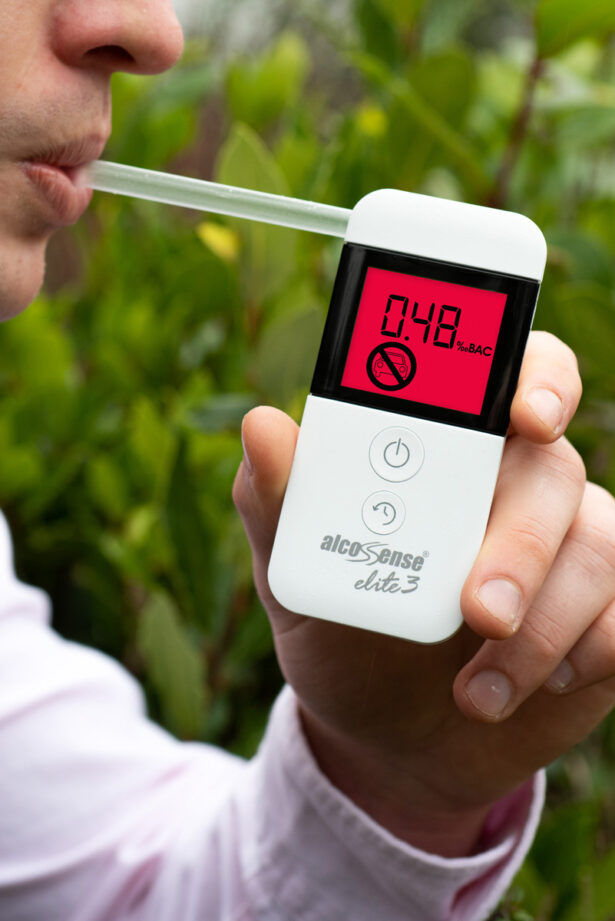 BAKUGAN Battle Arena with Exclusive Special Attack Dragonoid, Customisable, Spinning Action Figure and Playset, Kids' Toys for Boys and Girls 6 and up
CUSTOMISABLE BATTLE ARENA: Slide, spin and strike your Bakugan on this ultimate playset. Film and store your Bakugan during the action with the built-in phone holder. Use the sparring totems to change up the gameplay with new obstacles
EXCLUSIVE SPIN ATTACK DRAGONOID: Playset includes Special Attack Dragonoid to spin into the Battle Arena. Use the included ripcord to activate the spinning Bakugan. (Each Bakugan sold separately)
CUSTOMISE AND BRAWL: Combine your Bakugan with the multi-part ball-linking system. Simply snap the top character portion, the bottom portion and the Special Attack weapon ring, and get ready to battle. The more you collect, the more you can customise
LEVEL UP YOU BATTLE ARENA: Upgrade this playset with Bakugan Training Sets (each sold separately) to customise your next brawl. Experience powerful Bakugan action figures as these surprise toys take on new shapes and transformations while they spin into battle
Includes: 1 Deluxe Arena, 1 Special Attack Bakugan, 2 Clan Flags, 3 Sparring Totems, 1 Character Card, 1 Special Attack Card, 2 Gate Cards, 1 XL Ripcord and 1 Bakugan Token
OFFICIAL BAKUGAN TOYS: A great special occasion or birthday gift for kids as toys for girls and boys, and toys for kids. Make this a great Bakugan starter pack to kick off your collection of Bakugan action and toy figures and playsets




A great gift idea for Christmas. Perfect for the fit and sporty… From The Bath Project: www.thebathproject.com
luxurious 100% natural 'bath in a box' products that you can mix yourself as part of a beautiful pre-bath ritual, each with added healing ingredients. They have boxes for:
SKIN – designed to help rebuild the skin barrier and promote a healthy, youthful appearance.
SLEEP – aimed at balancing the nervous system, relaxing the muscles, reducing tension and calming the mind.
SPORT – to aid muscle recovery, helping to stimulate the circulation, reduce tension and assist the body in ridding itself of lactic acid build up.
SENSITIVE – for calming skin prone to irritation, dryness and allergies.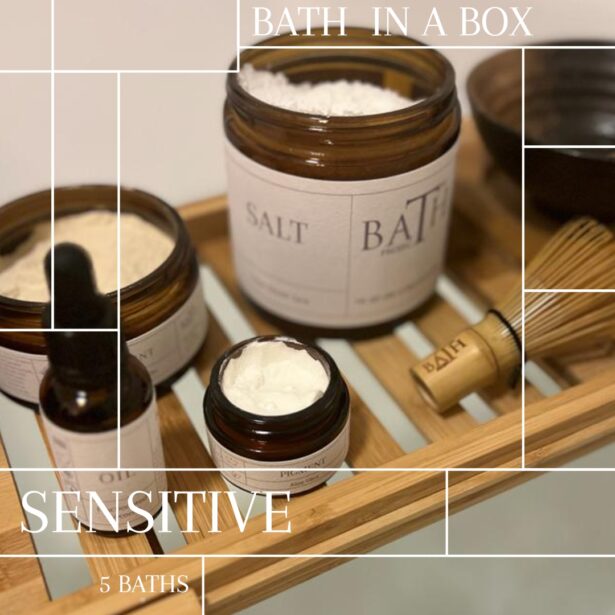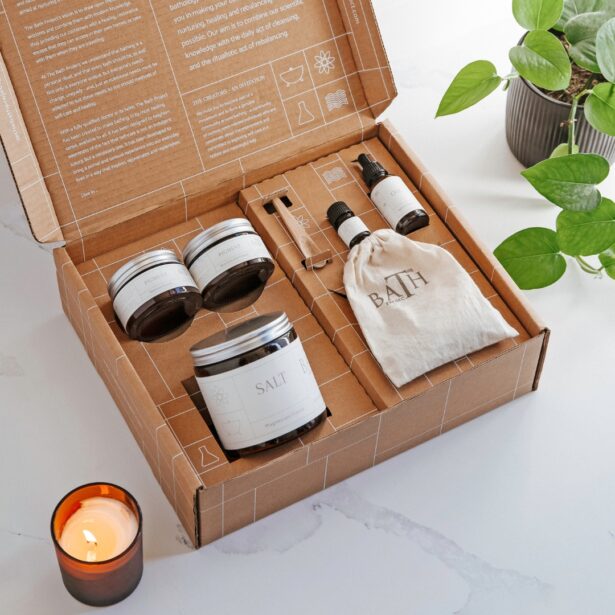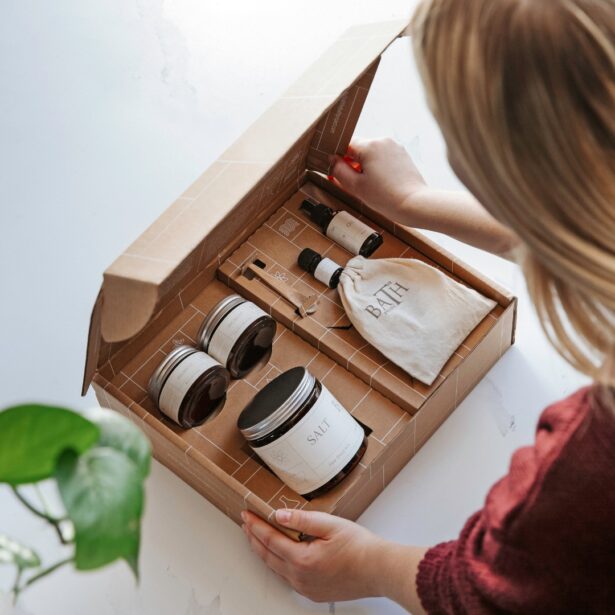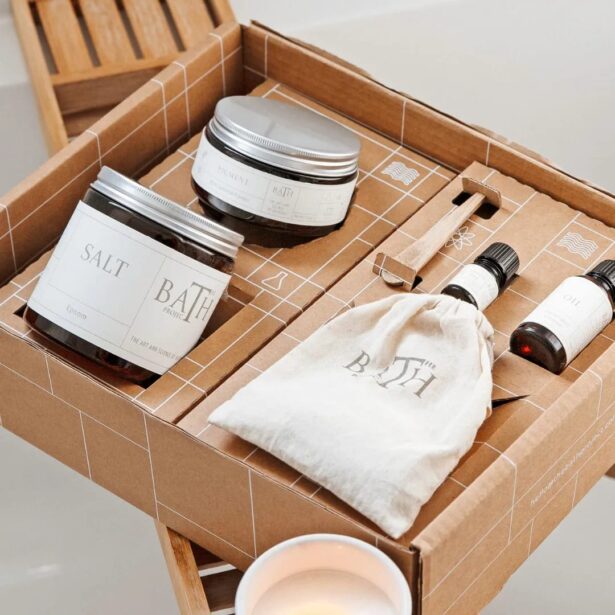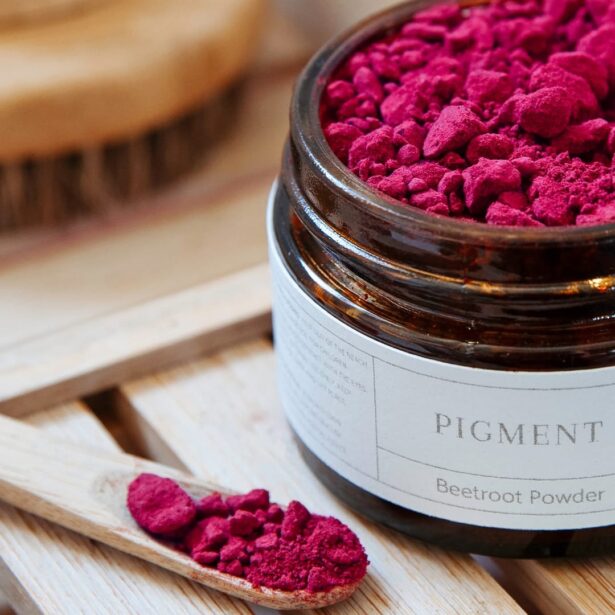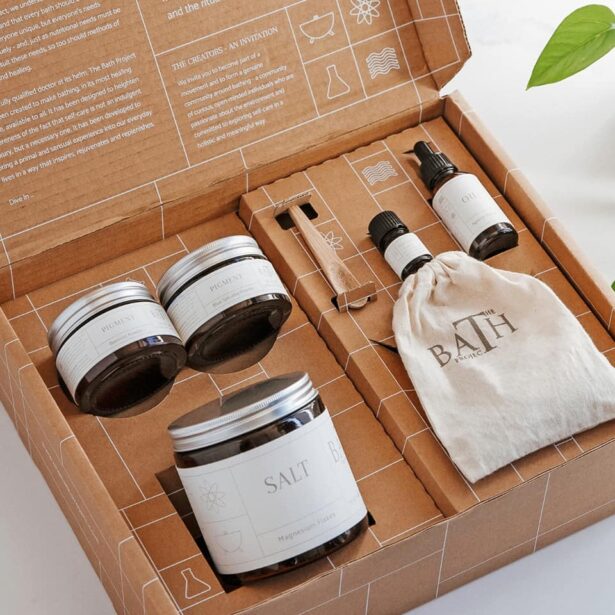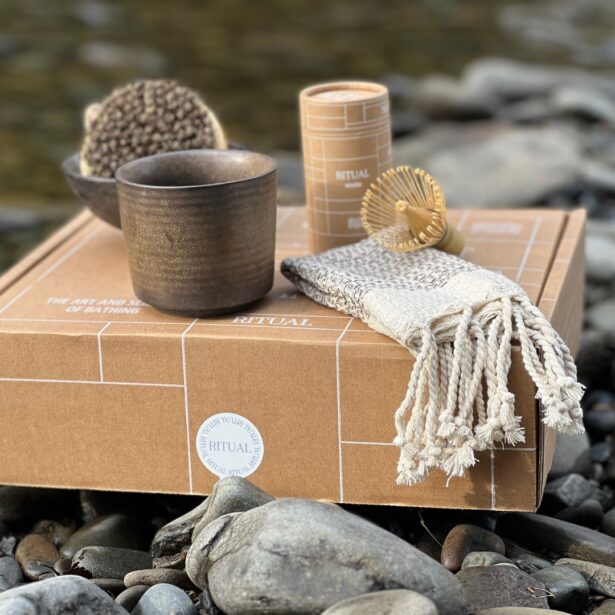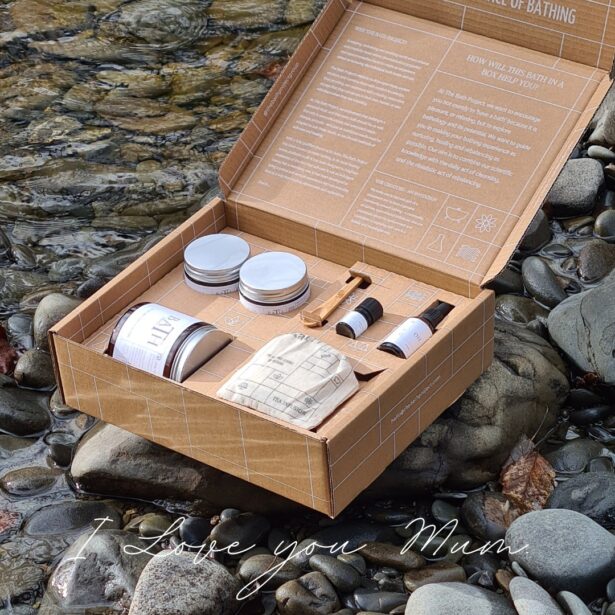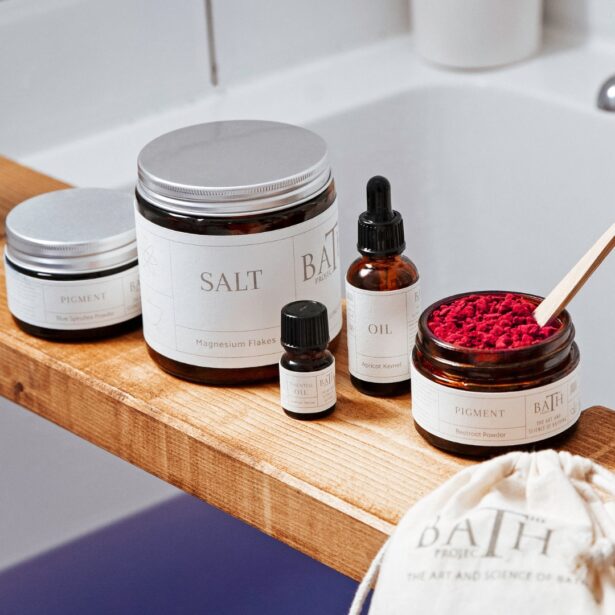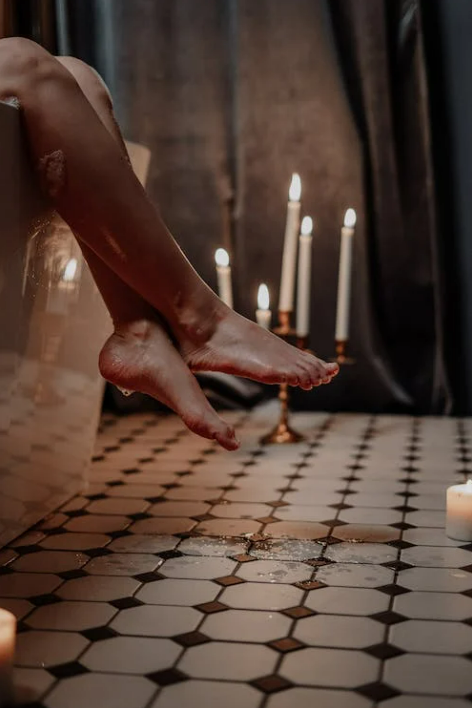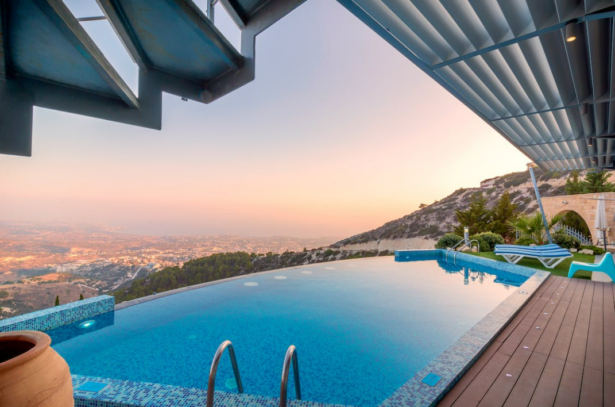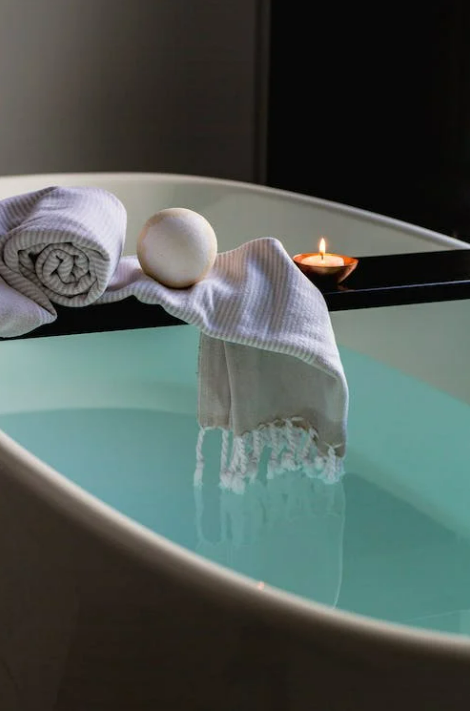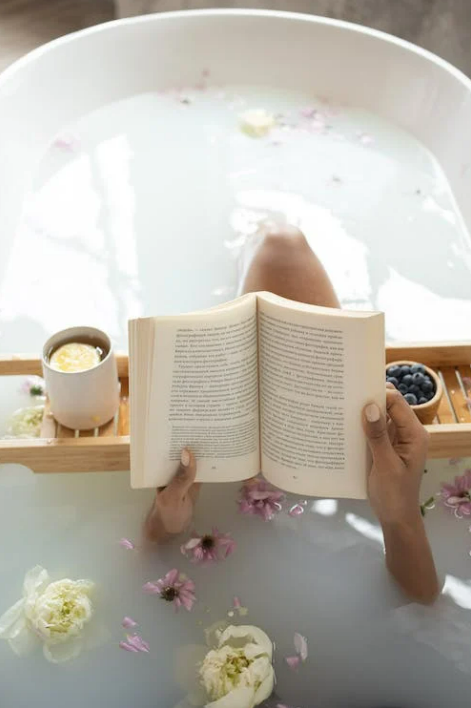 Spleash All in One Dog Leash Accessory – Dog Water Bottle with Flip Open Cup & Squirt Feature – Hydrate Your Pet While Walking, Running, Or Hiking with This Leash Handle Attachment – Holds 12 fl oz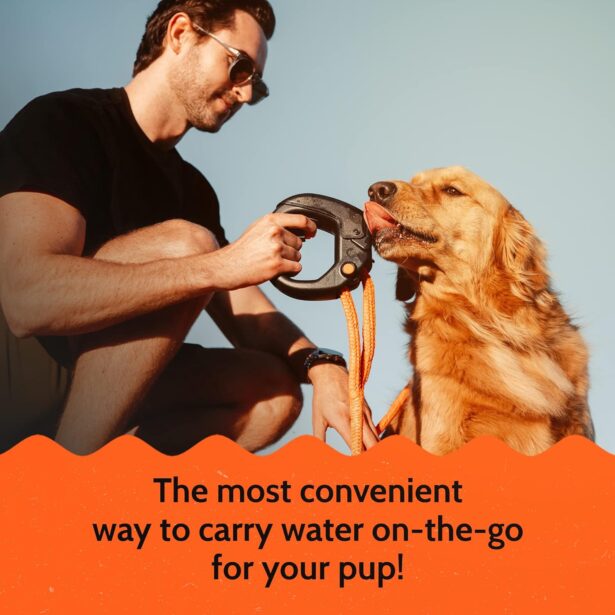 SPLEASH YOUR LEASH: Attaches to most standard size leather, rope, and nylon leashes, helping to give you a better grip and more control over your dog on walks.
HYDRATE WITH SPLEASH: Handle holds up to 12 fl oz of water and has an attached flip-open cup, allowing you to hydrate your pet during long walks, runs, hikes, or playtime at the park!
SPRAYS UP TO 14 FEET: With this squirt feature, have fun with your dog. Help them cool off during hot days, or even use it to clean their dirty-outdoor paws before getting home.
DURABLE AND RELIABLE: Our heavy-duty handle is lightweight, yet strong enough to stand up to any challenge. Perfect for all breeds of any size (small, medium, and large).
100% SATISFACTION GUARANTEED: We know your doggie will LOVE Spleash! But, if for whatever reason you're unsatisfied, just return it for a full refund—no questions asked!
GIFTSpleash makes a good choice for Best Holiday Gifts for Dog Lovers too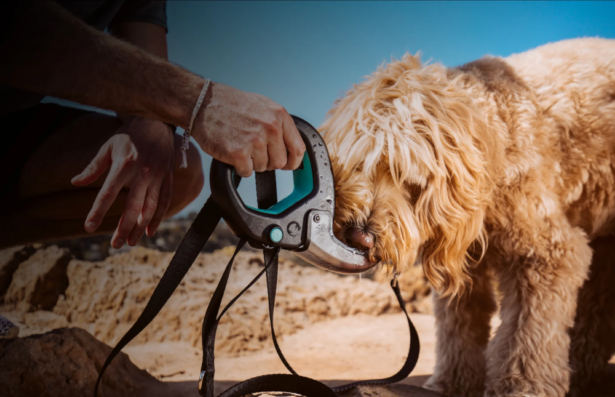 SPLEASH YOUR LEASH Ready for a better walk? Spleash set out to make walking your dog more comfortable and stress-free with this brand new, innovative dog leash accessory. This all-in-one tool easily attaches to your favorite leather, rope, or nylon leash using its patent-pending design. Now you can quickly refresh your pet on long walks, runs, and hikes – WITHOUT the need for a water bottle and bowl. -Remove the water plug and fill Spleash with 12 fl oz of fresh drinking water. -Once filled, replace the water plug and prepare to attach your dogs favorite leash. -Squeeze the two colorful buttons on the side of the handle with your index finger and thumb. -Pull out CAM locking mechanism and lay your dogs leash inside the empty well. -Replace the CAM by pressing the silver pins and sliding it back into place until you hear a "click". -Once secure, put the leash loop around your wrist and grip the handle with your hand. -Attach the leash to your dogs collar and enjoy the great outdoors, clutter-free! Who are we? TailChasers is a small family business still in the puppy stage. This mother daughter duo are bringing innovation and creativity to everything they do. Naturally, this illustrious quest includes dog walks. They came up with the idea of Spleash on an actual dog-walk together with their three, four-legged family members. Their outcome? Working together with people and pets to deliver unprecedented, savvy products that make lives easier. Check back often to see TailChasers' next project. WALK This all-in-one dog leash accessory helps you to maintain control over your dog with its extra durable grip handle! PLAY Play, protect, and even wash your pups paws (especially after dirty walks), with this multi-purpose squirt feature! REPLENISH From the handle itself, easily pour or squirt water into the flip-open cup, helping to hydrate your pet! Keep your hands clutter-free, and more importantly, your pet hydrated!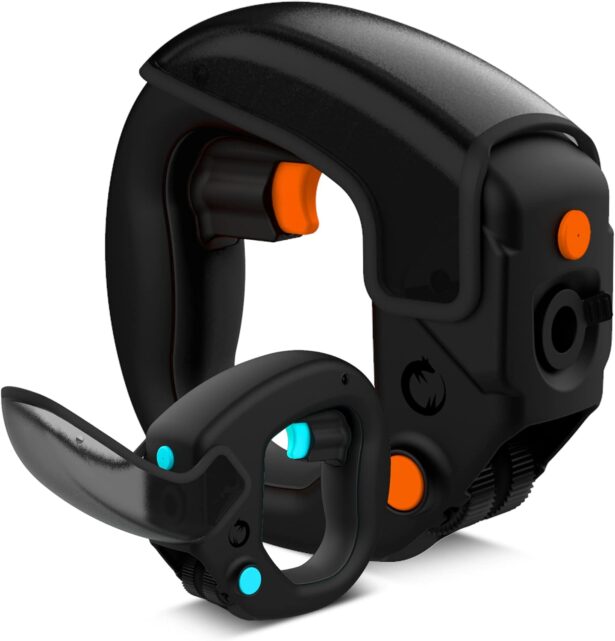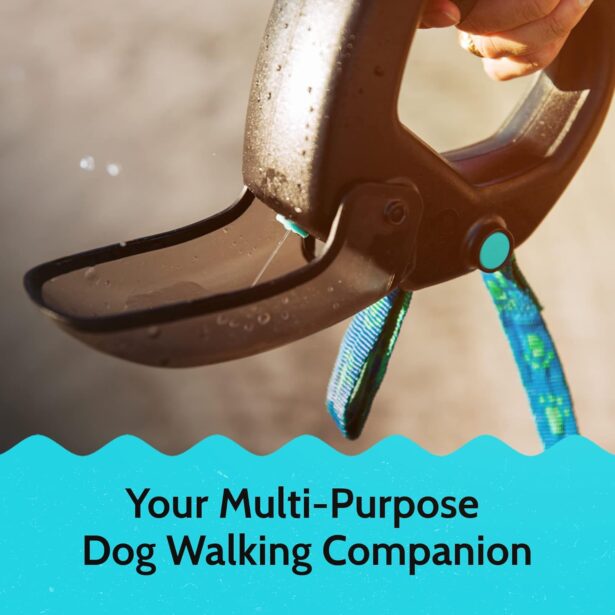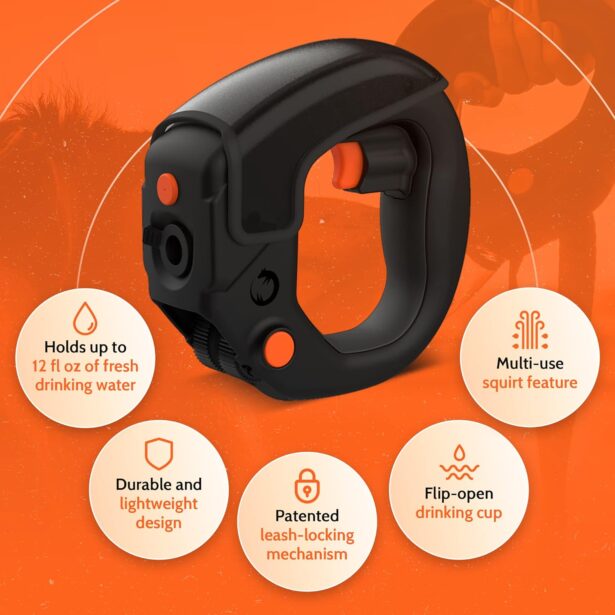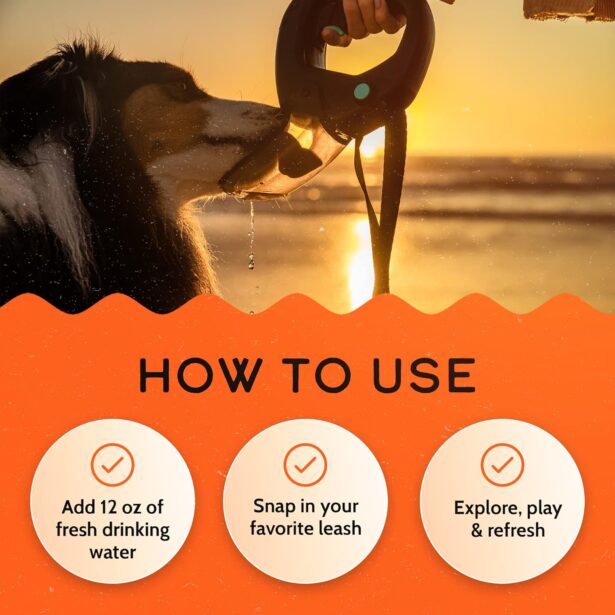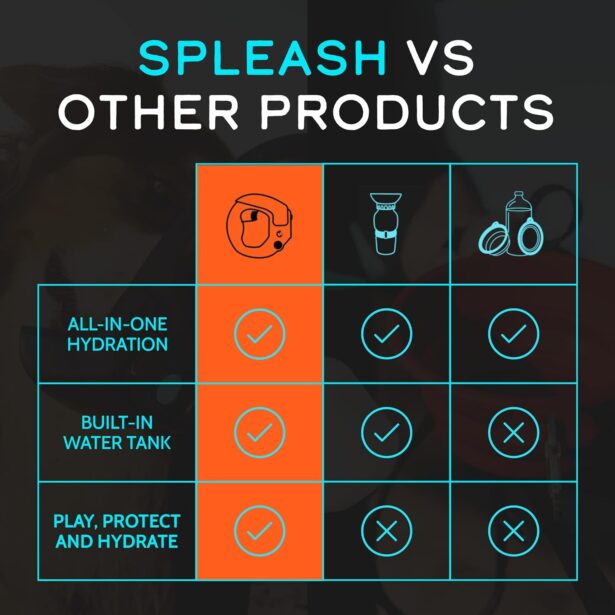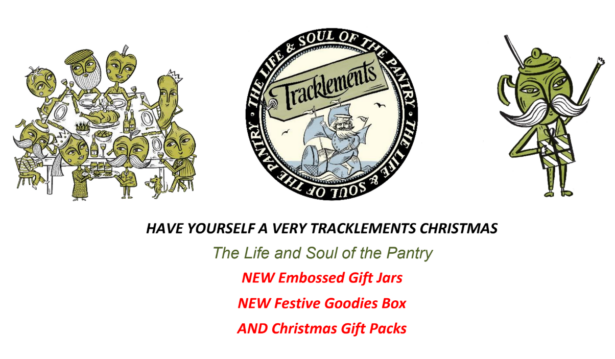 The NEW Tracklements Embossed Gift Jars have landed, just in time for Christmas. Vegan and gluten free they make a perfect stocking-filler for food-loving family and friends. You can also delight in just how quickly and easily these jars can pump up the flavour of all your festive spreads, leftovers and any sneaking snacks you're planning to serve in between.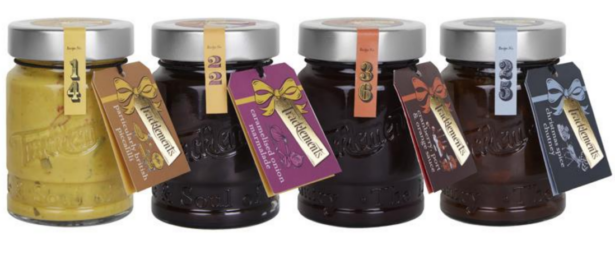 Buy all four (the best plan) or take your pick from:
• Particularly British Piccalilli, 315g, RRP £6.80 – the sharpness and crunch from this traditional British condiment is an absolute must for cheese boards, meats and crusty pork pies
• The one, the only, the original Caramelised Onion Marmalade, 400g, RRP £6.80 – made with a splish of redcurrant juice for a pleasing tang. This marvel adds cheer to your cheese and brilliance to your bangers
• Cranberry, Port & Orange Sauce, 370g, RRP £6.80 – this simply makes every festive dish, whether main or side, tastier and takes a quick Boxing Day supper of toasted cheese to a new level
• Christmas Spiced Chutney, 370g, RRP £6.80 – with the delicious aroma and sweet flavours of whole cranberries, paired with English apples and warm spices, Christmas Spiced Chutney is, quite literally, the taste of Yuletide all wrapped up in a jar. Add yet more quick and easy flavour to a honey-glazed ham and enjoy liberally with a variety of cheese, cold cuts and pies
The NEW Tracklements Festive Goodies Box, RRP £23.05, is a splendid gift for foodies filled with Christmas joy. Simply order directly from www.tracklements.co.uk and the Tracklements' elves will pack up these planet-friendly products in biodegradable bubble bags, cushioned by vegetable starch curls (which disappear in water!) in a Yum Yum Yum box and drop it down your chimney right on time.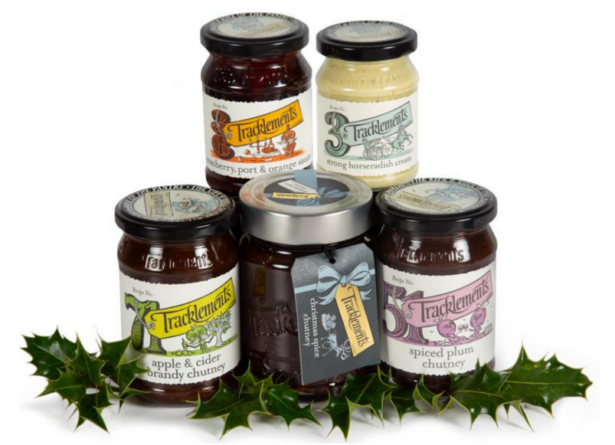 • Christmas Spiced Chutney, (new embossed jar, 370g) – Plump cranberries, Bramley apples and a host of warming spices including nutmeg, cinnamon, ginger and allspice are carefully combined to create this cornerstone of every festive pantry. It's impossible to contemplate Christmas Day leftovers without it!
• Cranberry, Port & Orange Sauce, 210g – Rather delicious for dunking, dipping and dousing, this bright, fruity sauce is Christmas in a jar. Made with whole cranberries, the tingling tartness cuts through rich meats like pork and goose – either on the side or as a marinade – is perfect for dipping a leftover roastie, and loves a turkey sandwich
• Apple & Cider Brandy Chutney, 320g – Made with Kentish Bramley apples and a liberal measure of Somerset cider brandy for a boozy kick, this is indecently good with roast pork, flinty Cheddar, blue cheeses and pork pies
• Spiced Plum Chutney, 310g – Dark, rich and fragrant, sharp fruity Stanley plums are mixed with fresh orange zest and subtle spices to create an absolute Boxing Day crowd pleaser spooned, drizzled or dolloped over pâtés, terrines, pork pies, and cheese
• Strong Horseradish Cream, 140g – Never be shy with horseradish! Generous amounts of this fiery foil turn the Boxing Day Roast Beef centrepiece, or left over slivers in a sandwich, into a distinctly British treat
Tracklements Festive Four, RRP £15.00: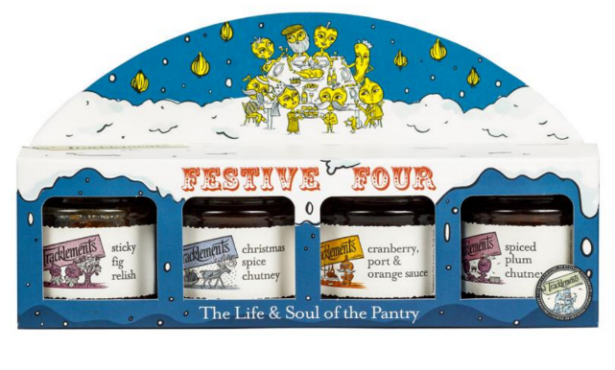 • Spiced Plum Chutney, 90g
• Christmas Spice Chutney, 90g
• Cranberry, Port & Orange Sauce, 110g
• Sticky Fig Relish, 110g
These four jars of fantastic festive flavour are ideal for the Big Day alongside the Turkey, Duck or Goose and bring delight and flavour in equal measure to the Boxing Day spread
Tracklements The Cheese Collection, RRP £18.20: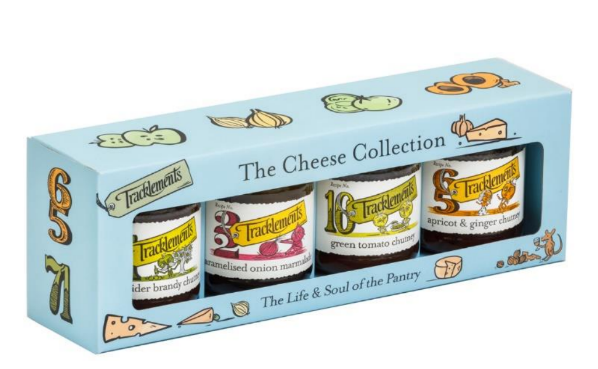 • Apricot & Ginger Chutney, 220g
• Apple & Cider Brandy Chutney, 220g
• Caramelised Onion Marmalade, 250g
• Green Tomato Chutney, 220g
Simply the fab four cheese pleasers for lovers of ALL
cheese!
The NEW Tracklements Embossed Gift Jars, Tracklements Festive Four and The Cheese Collection are available from fine food delis and farm shops nationwide and online at www.tracklements.co.uk
@tracklements #tastytracklements #LifeandSoulofthePantry
Evolve Organic Beauty Christmas Collection for 2023.
https://www.evolvebeauty.co.uk/
This year their festive collection embarks on a journey through nature, capturing the power of botanicals in each bottle and jar to create magical formulas that result in happy and healthy skin. We're bringing the stories behind these powerful ingredients to life in our Christmas gift sets which are beautifully designed with recyclable gold foil illustrating the key botanicals and sharing the story of the role they play in caring for your skin and the earth. Evolve Organic Beauty gift sets deliver high quality and effective products naturally and organically with a great selection of gifts at different prices, designed for a variety of skin types and ages, so there's a joyful skincare gift for everyone. With each set made by our talented team of artisans in our Hertfordshire eco studio, you can be sure that you are giving the gift of sustainable, vegan and cruelty free beauty this year.
CHRISTMAS COLLECTION 2023
THE ULTIMATE FACIAL RRP £99, WORTH £137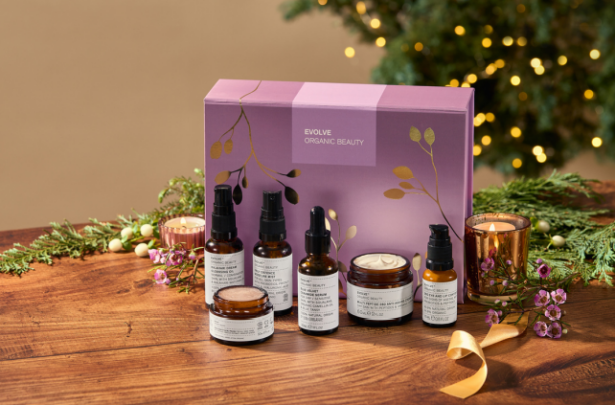 Introducing The Ultimate Facial, a complete skincare ritual for glowing and rejuvenated skin. Give your skin all it needs with a selection of our natural and organic heroes, perfect for pampering yourself or your loved ones. Suitable for every skin type, The Ultimate Facial can visibly rejuvenate theappearance of your skin and restore dry stressed skin in need of revitalising. Bring on the Christmas glow! Start by cleansing with our sustainable nourishing Kalahari Dream Cleansing Oil to remove all makeup and grime. Reveal the glow by exfoliating with Rose Quartz Facial Polish which gently yet effectively buffs away dead skin cells. Follow with Daily Defence Moisture Mist and Blue Velvet Ceramide Serum to balance and protect the skin barrier while boosting skin's glow. Finish the facial with our natural and organic skincare age-defying heroes, 360 Eye & Lip Contour and Multi-Peptide 360 Anti-Ageing Cream to moisturise while tackling the appearance of fine lines and wrinkles and boosting luminosity.
Includes: Kalahari Dream Cleansing Oil 30ml , Rose Quartz Facial Polish 30ml , Daily Defence Moisture Mist 30ml , Blue Velvet Ceramide Serum 30ml , 360 Eye & Lip Contour 15ml Multi Peptide 360 Anti-Ageing Cream 60ml
THE FEEL GOOD FACIAL RRP £68, WORTH £90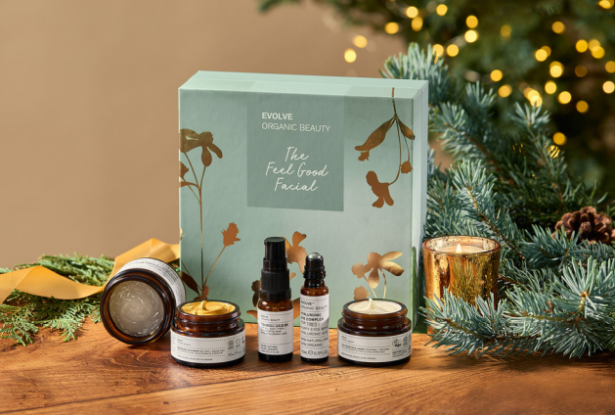 Enjoy a piece of peace with the ultimate feel good facial at home. This set includes everything you need to perform a full facial ritual, from deeply cleansing to a relaxing facial massage. Our feel-good facial leaves your skin feeling healthy and serene.
The star of the show in this festive set? The Bidens pilosa found in our Bio-Retinol Gold Mask.Bidens pilosais a herbaceous plant, predominantly native to tropical areas of South America. It is a sustainable plant-based alternative to retinol as it works to smooth, firm and plump up the skin given the appearance of youngerlooking complexion as well as stimulating collagen production. Giving skin a youthful glow, this plantextracted ingredient has a power to deliver similar cellular renewal results as retinol, but without any irritation.
Includes: Gentle Cleansing Melt 60ml, Bio-Retinol Gold Mask 30ml, Hyaluronic Serum 10ml, Hyaluronic Eye Complex 10ml, Daily Renew Facial Cream 30ml Website exclusive
Bidens pilosa
THE FIRM FAVOURITES RRP £54, WORTH £68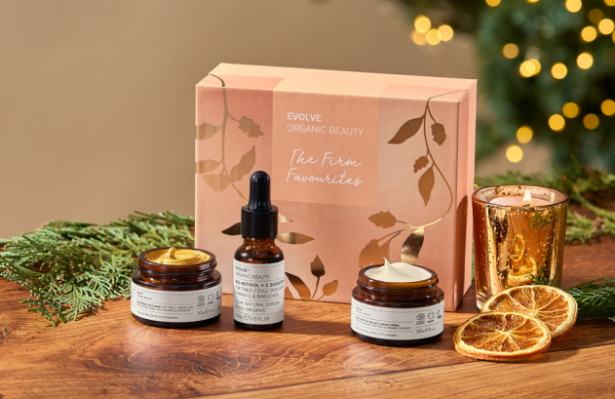 This age-defying skincare gift set contains everything you need to firm, soothe and hydrate the skin, reducing the appearance of wrinkles and increasing skin luminosity. It is the perfect gift for anyone looking to give their skin extra TLC! Containing Bio-Retinol + C Booster, a vitamin rich serum; Multi-Peptide 360 Anti-Ageing Cream, an agedefying daily moisturiser; and radiance-boosting BioRetinol Gold Mask, this skincare set provides an indulgent rejuvenating experience, leaving skin looking radiant this festive season.
Meet the magical ingredient Bakuchiol found in our BioRetinol + C Booster: improving skin firmness and elasticity without irritation, our Bakuchiol (Vitamin A) is a plantderived, natural alternative to Retinol. Extracted from Babchi seeds, it has been found to have both antiinflammatory and antioxidant properties. It can significantly improve wrinkle depth, fine lines and pigmentation, and has been shown to increase collagen synthesis as well as improving the appearance of blemishprone skin. Our Bakuchiol comes from a sustainable and socially-responsible source in India where the harvesting of Babchi seeds creates local job opportunities.
Includes: Bio-Retinol Gold Mask 30ml, Bio-Retinol + C Booster 15ml, Multi-Peptide
360 Anti-ageing Cream 30ml THE TOP-TO-TOE TREATS RRP £82, WORTH £112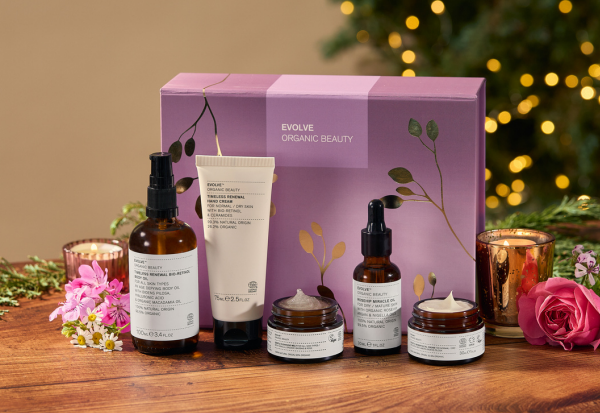 Get the holiday glow top to toe with our first ever face and body gift set! This luxurious gift provides a relaxing 5-step night time ritual to restore and nurture mind, body and skin. Start by cleansing with Gentle Cleansing Melt which contains nourishing organic Baobab oil leaving your skin cleansed, soothed and hydrated. Follow by using Rosehip Miracle Oil which will visibly rejuvenate your complexion as it contains natural retinol which comes from Organic Rosehip Oil. Seal in moisture by using rich and nourishing Nightly Renew Facial Cream designed to
smooth, detoxify and plump your skin while you're asleep. To nourish, firm and rejuvenate your body, use Timeless Renewal Bio-Retinol Body Oil which contains Retinol analogue Bidens pilosa to boost skin elasticity and improve skin firmness. Finally, for the ultimate TLC use Timeless Renewal Hand Cream, an age-defying winter staple that will retain moisture so that your hands feel nourished, soft and smooth.
Using nature's organic goodness, boost feelings of relaxation by using Top-To-Toe Treats which contain unique aromatherapy blends to ease your mind. Nightly Renew Facial Cream contains a unique fragrance blend that's been proven to enhance your sleep quality and help you fall asleep quicker. Timeless Renewal BioRetinol Body Oil and Timeless Renewal Hand Cream are beautifully fragranced with organic Rose Geranium, Ylang Ylang and Mandarin essential oils. Dreamy!
Includes: Timeless Renewal Hand Cream 75ml, Timeless Renewal Bio-Retinol Body Oil 100ml, Gentle Cleansing Melt 30ml, Rosehip Miracle Oil 30ml Nightly Renew Facial Cream 30ml
Bidens pilosa
THE SUPER TREATS RRP £35, WORTH £45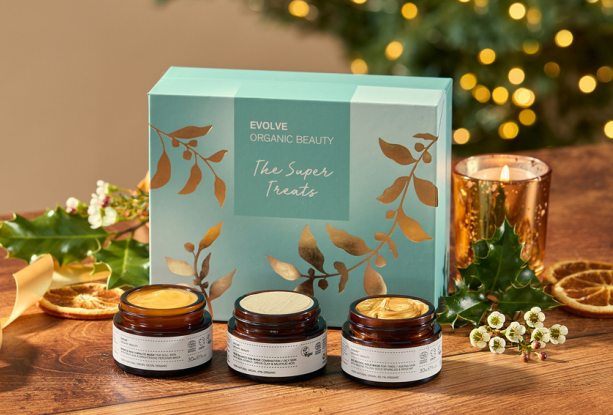 Indulge in some self-love with The Super Treats gift set containing three targeted face masks to clarify, exfoliate and nourish. Go for fruity exfoliation with our Miracle Mask, a golden glow with our Bio-Retinol Gold Mask or clarify skin with our True Balance SOS Mask. Discover Quora Noni used in our green clay True Balance SOS mask. It is a microbiome communication hacker which works to disarm bacteria and stop them replicating and upsetting the skin's surface. Bidens pilosa used in our Bio-Retinol Gold Mask which comes from a flowering plant found in Central America, acts like a naturaretinoid, rejuvenating the appearance of skin by smoothing and plumping out wrinkles and stimulating collagen. And Fruit AHA's, which star in our Miracle AHA 3 Minute Mask, gently shed dead skin from the surface and plump skin leaving it smooth and radiant. Our fruit complex contains Glycolic acid from Sugar cane together with Lactic, Citric, Malic and Tartaric acids from Bilberry, Orange, Lemon and Sugar Maple.
Includes: Bio Retinol Gold Mask 30ml, Miracle AHA 3 MInute Mask 30ml, True Balance SOS Mask 30ml
THE HYDRATION HEROES RRP £39, WORTH £51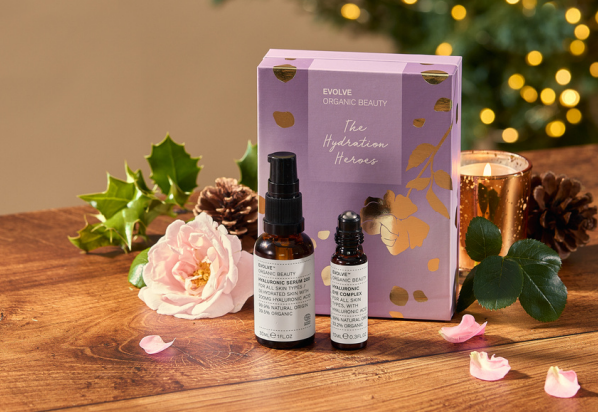 What better gift to give than a gift of hydration! This Super-hydrating duo of multi-award winning Hyaluronic Serum 200 and Hyaluronic Eye Complex will quench your skin's thirst in no time, while reducing the appearance of dark circles and puffiness around the delicate eye area. Our natural hyaluronic acid serum helps to hydrate your skin and plump fine lines and wrinkles. As well as infusing skin with hydration, our Hyaluronic Heroes are delicately scented with organic Rosewater. Sourced in Bulgaria, the rose harvest takes place over an intense three-week period to ensure each bloom is picked at its peak and is then steam distilled to retain its delicate fragrance.
Includes: Hyaluronic Serum 200 30ml, Hyaluronic Eye Complex 10ml
THE PINK DREAM DUO RRP £34, WORTH £40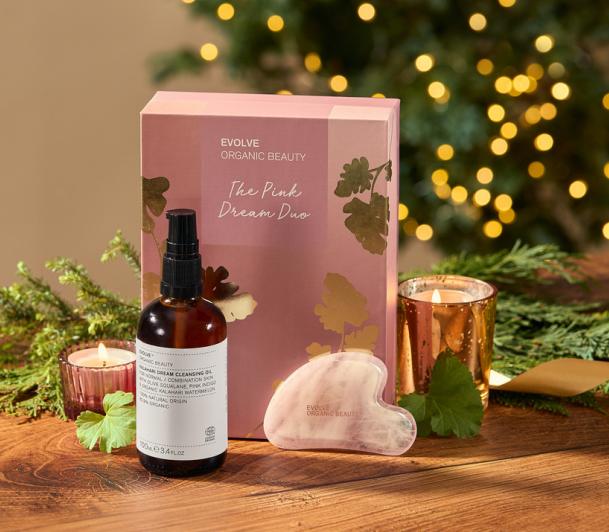 The pink skincare duo that dreams are made of! Contains our Kalahari Dream Cleansing Oil to remove all impurities and makeup, plus our Rose Quartz Gua Sha to massage your face, improve circulation, tone skin and improve lymphatic drainage.
At the heart of our Kalahari Dream Cleansing Oil lies Kalahari Melon Seed Oil, a powerful antioxidant essential fatty acids, it promotes cell regeneration and supports skin barrier function and repair. Sourced in Africa from an area hard hit by climate change, this droughtresistant plant now produces one of the most sustainable cosmetic oils. Includes: Kalahari Dream Cleansing Oil 100ml, Rose Quartz Gua Sha
Bidens pilosa
THE AROMATIC BODY DUO RRP £28, WORTH £32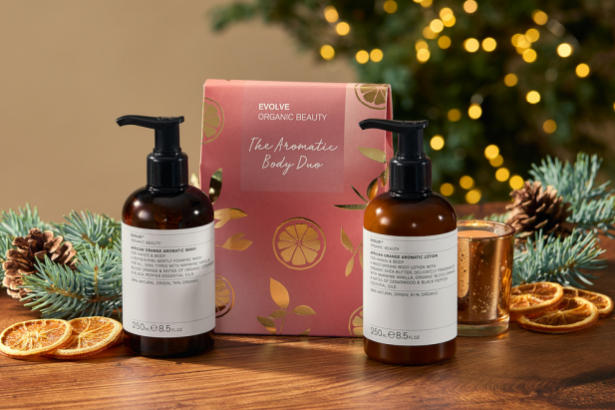 The Christmas scent of dreams!
Step up your shower routine with uplifting aromatic African Orange body wash and lotion to leave your skin feeling soft, smooth and hydrated. It's a perfect body duo. Includes: African Orange Aromatic Wash 250ml, African Orange Aromatic Lotion 250ml
THE RADIANT ROSE DUO RRP £20, WORTH £26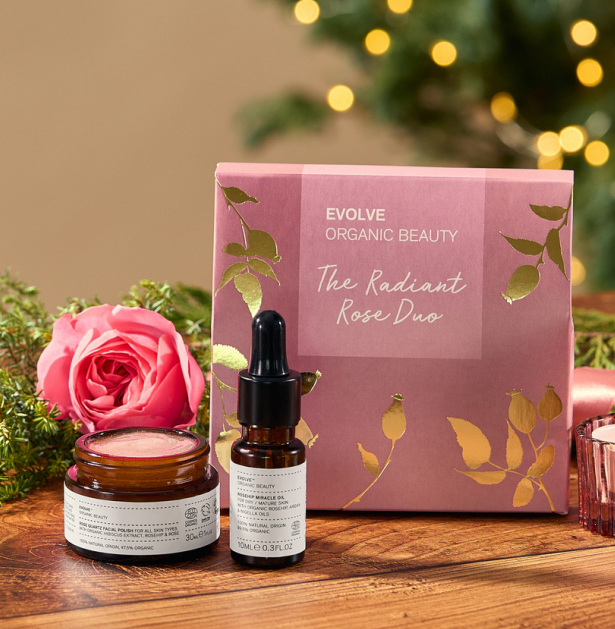 Introducing The Radiant Rose Duo, the perfect gift to treat yourself or someone special! Say goodbye to dull skin and unveil a radiant and rejuvenated complexion this festive season with this exfoliating and nourishing skincare gift set that contains two award winning products, our Rose Quartz Facial Polish and our Rosehip Miracle Oil. Gently exfoliate with our facial scrub crafted with a blend of natural ingredients, such as Organic Rosehip Oil and Organic Hibiscus Extract, perfect for buffing away dead skin cells, unclogging pores and improving the appearance of scarring. Follow with our Rosehip Miracle Oil made with
organic Rosehip, Argan and Black Seed oils to leave skin feeling visibly restored and revitalised.
Includes: Rose Quartz Facial Polish 30ml, Rosehip Miracle Oil 10ml
THE SMOOTH AND SOOTHE DUO RRP £27, WORTH £34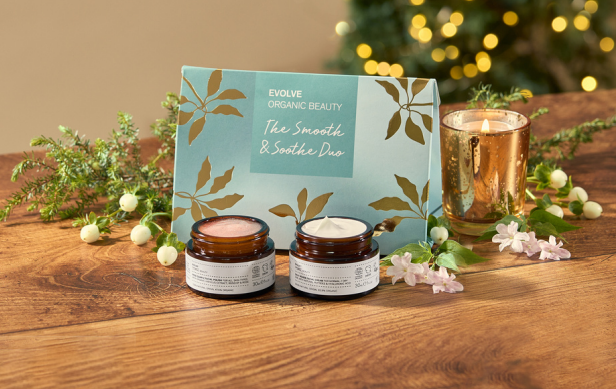 Give your skin exactly what it needs! This pretty pink exfoliating Rose Quartz Facial Polish blended with organic Rosehip Oil and organic Hibiscus Extract will smooth and buff away dead skin cells leaving your skin looking crystal clear. Follow up with Daily Renew Facial Cream to nourish, hydrate and soothe. What a treat!
Includes: Rose Quartz Facial Polish 30ml, Daily Renew Facial Cream 30ml
STOCKING FILLERS
GOLDEN GLOW BAUBLE RRP £16, WORTH £18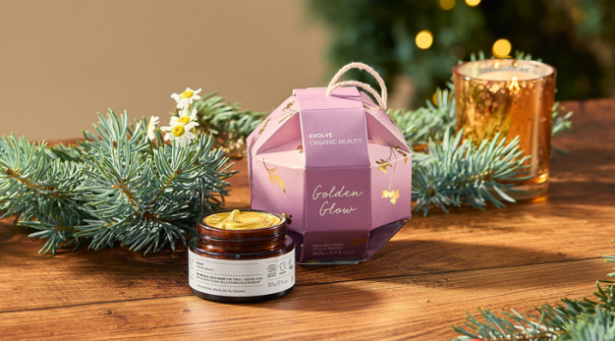 INSTANT RADIANCE BAUBLE RRP £14, WORTH £16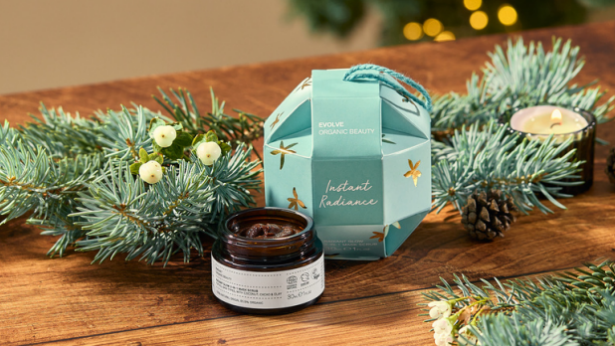 DAILY TREAT BAUBLE RRP £16, WORTH £20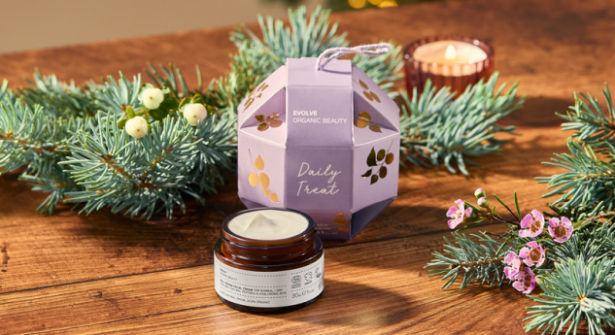 SMOOTH KISS BAUBLE RRP £10, WORTH £12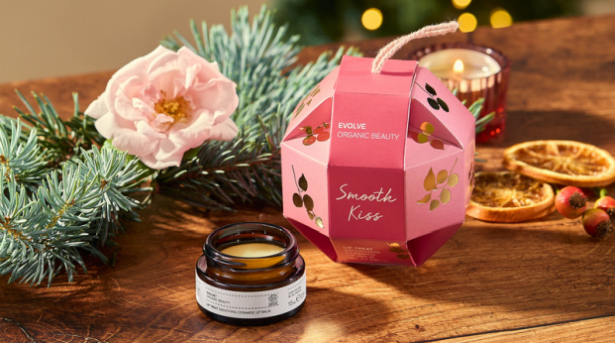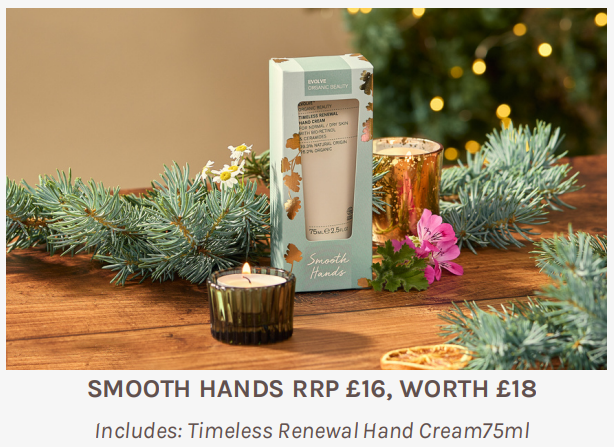 Evolve Organic Beauty is the UK's leading ethical, sustainable and certified organic beauty brand and one of the first 1000 certified B Corporations in the UK. Founded by Laura Rudoe in 2009, Evolve's mission is to make products that deliver effective results, yet are healthier, greener and kinder for customers and the planet, making it easier for everyone to live better. Each product is lovingly handmade in small batches with the finest clinically-proven natural and organic ingredients. This ensures the freshness of the natural oils, butters and extracts that are used, helping customers to have healthy, radiant-looking skin. Evolve Organic Beauty products are independently verified and certified Cosmos organic & natural, vegan, cruelty free, plastic negative and carbon neutral.
Marvling Bros 'Elfy Cookies from inamatchbox.com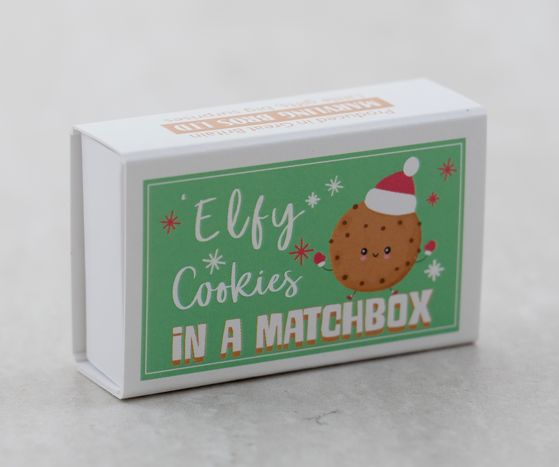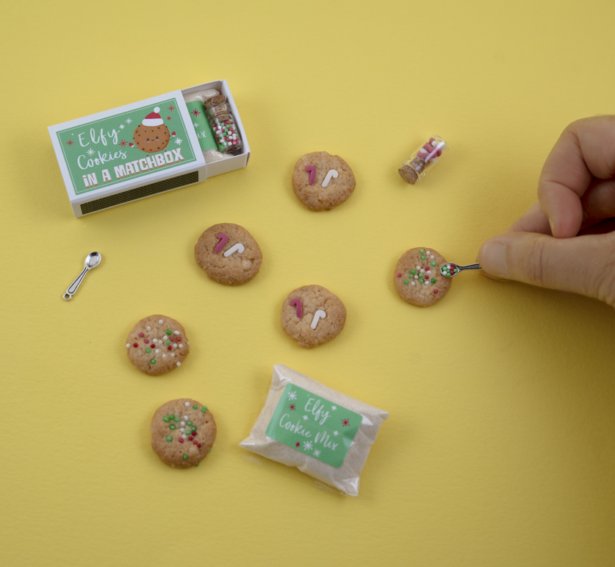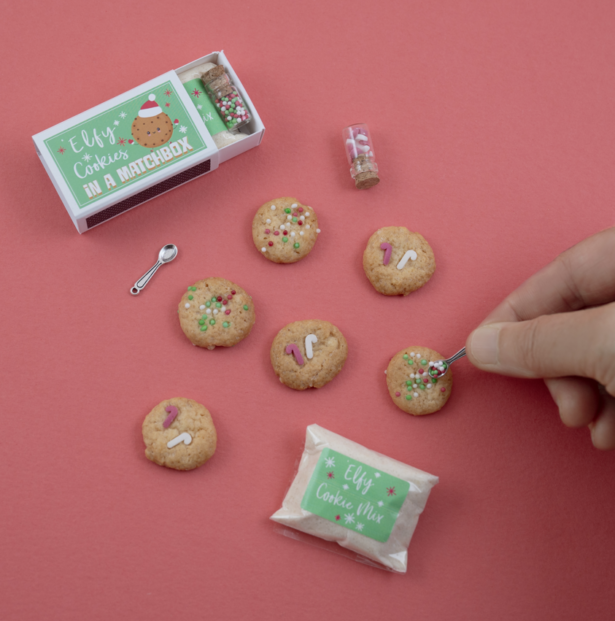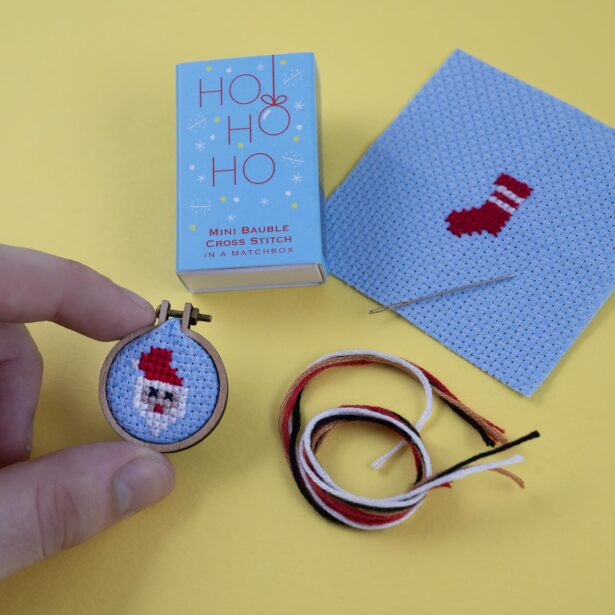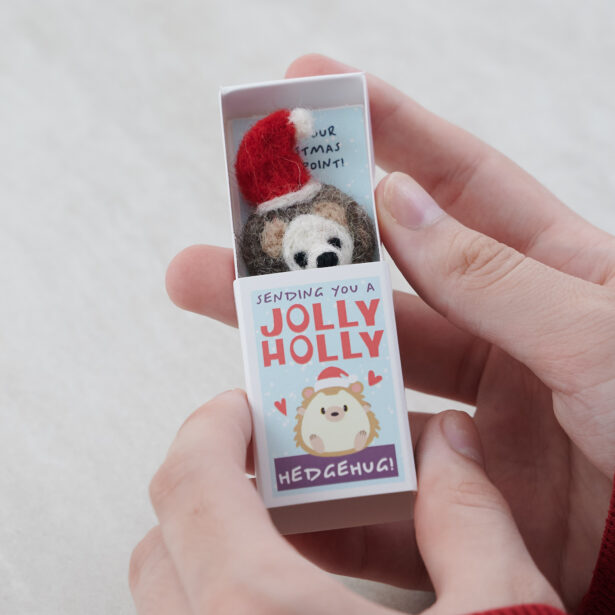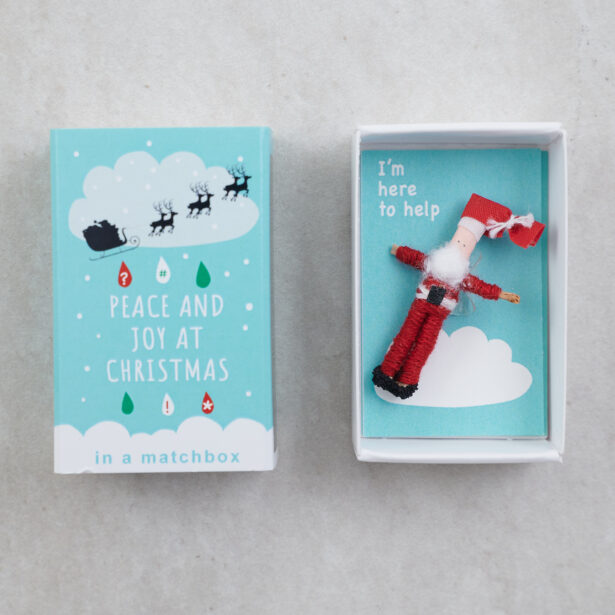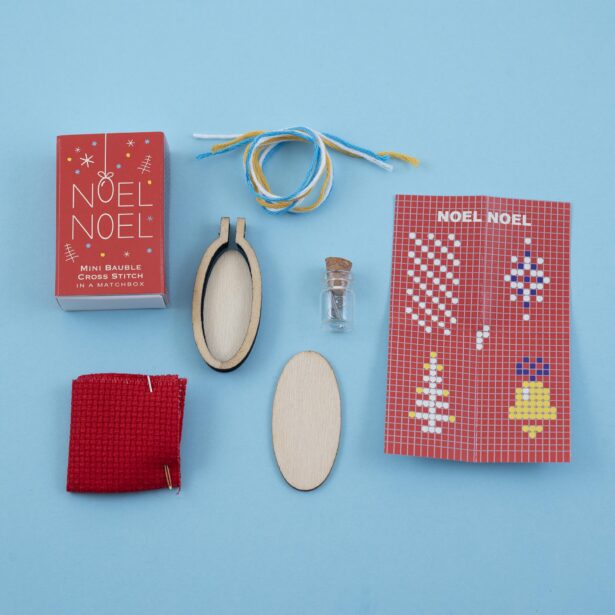 THE ENDURING FESTIVE CLASSIC
SANTA CLAUS: THE MOVIE (1985)
NOW IN MAGICAL 4K
BACK IN CINEMAS THIS CHRISTMAS
WATCH THE TRAILER HERE
STARRING DAVID HUDDLESTON, DUDLEY MOORE,
JOHN LITHGOW, BURGESS MEREDITH & JUDY CORNWELL
DIRECTED BY JEANNOT SZWARC
WRITTERN BY DAVID NEWMAN & LESLIE NEWMAN
IN UK CINEMAS FROM NOVEMBER 24
ON 4K UHD FOR THE FIRST TIME, BLU-RAY, DVD & DIGITAL FROM NOVEMBER 13
PREORDER
STUDIOCANAL and PARK CIRCUS are delighted to announce that a magical new 4k restoration of the perennial Christmas Classic, SANTA CLAUS: THE MOVIE, from director Jeannot Szwarc (Supergirl, Jaws 2) will return to cinemas this festive period from November 24. The family favourite will also be available to own on 4k UHD for the first time, on Blu-Ray, DVD and Digital from November 13.
Featuring a screenplay by David Newman (Bonnie and Clyde, Superman) and Leslie Newman (Superman, Superman II) and music composed by the great Henry Mancini (Breakfast at Tiffany's, The Pink Panther), SANTA CLAUS: THE MOVIEboasts a cracker of a cast including David Huddleston (The Big Lebowski, Blazing Saddles), Dudley Moore (Arthur, 10),John Lithgow (The World According to Garp, Interstellar), Burgess Meredith (Clash of the Titans, Rocky) and Judy Cornwell (Wuthering Heights, 'Keeping up Appearances').
With this breath-taking new 4K version, viewers now have the opportunity to witness each and every detail of the film's enchanting landscapes, whimsical characters, and dazzling special effects with unparalleled clarity and vibrancy. There's no better time to introduce this classic adventure of awe and wonder to a whole new generation of festive film fans.
This year he REALLY IS coming to town!
SANTA CLAUS: THE MOVIE tells the story of how a common woodcutter (David Huddleston) becomes the legendary Father Christmas. With a fantastical toy workshop run by elves and a herd of flying reindeer, Santa Claus has vowed to ensure that all good children are rewarded at Christmas. But the holiday season soon comes under threat when a rebellious but naïve elf called Patch (Dudley Moore) runs away to modern day New York. Lost in a world he doesn't understand, Patch finds himself being exploited by a villainous toy manufacturer (John Lithgow). Could this be the end of Christmas or will the festive spirit prevail?
HOME ENTERTAINMENT EXTRAS MATERIAL
– New Interview with Mrs.Claus: Judy Cornwell
– The Making of Santa Claus
– Shooting the Press Conference Scene
– Deleted Scenes
Cert: U / Runtime: 107mins
THE HOLIDAY COLLECTION
This holiday season, deck your walls with all-new festive art prints and create the perfect backdrop for cocktail parties, mistletoe kisses and gift-wrapping marathons! Everyone celebrates differently – that's why we're launching four interior collections, and four ways to celebrate the festive season!
"We know that everyone celebrates the holiday season in different ways. That's why we have launched four differentinterior collections, so that you can decorate your home in a way that suits you and your loved ones best," says Annica Wallin, Executive Creative Director at Desenio.
A TIME FOR… TRADITIONS
Turn your home into a nostalgic Christmas movie with a classic green and red aesthetic.
"Embrace family traditions with a timeless aesthetic in reds and greens, creating a feeling of nostalgia and togetherness," says Annica Wallin.
A TIME FOR… PEACE
Reflect on the past year in a serene environment, with bright and hopeful hues.
"Scandi minimalism meets the pure winter aesthetic in cool tones. This peaceful collection evokes a sense of serenity and hope," says Annica Wallin.
A TIME FOR… JOY
The holidays is a time for playfulness! Have fun with colour and create a home full of joy.
"Make space for playfulness and joy this holiday season! Mismatching pinks and reds creates a festive but carefree aesthetic," says Annica Wallin.
A TIME FOR… COMFORT
Light the fireplace and get cosy with your loved ones in a warming and
nature-inspired home.
"Incorporate evergreen nature into your home this season with green tones and woodland imagery, creating a cosy and comforting atmosphere," says Annica Wallin
ABERFELDY has just recently released their 25 Year Old Single Malt Whisky alongside their offerings of delicious blended Scotch whisky, perfectly aged over decades of mastery. ABERFELDY 12 Year Old is also available, coming in an opulent Gold Bar Gift Tin. Angel's Envy offers a smooth, refined Bourbon finished in port wine barrels.
MINIMALS EVERYDAY CARRY KITS for Women on the go! Inside the little kit (that quite literally fits in the palm of your hand) is 21 beauty and personal care essentials that have been miniaturised and pre-packed for easy carry convenience.
It makes the perfect gift for all Women because of its practicality and empowerment to being prepared.
The Kits are available online (and selected outlets) for R349 each. Please have a look at our web site: www.minimals.co.za and/or our socials @minimals.za (FB/IG)
MINIMALS is a start-up company who has been in operation for 2+ years. Our Customers love the products and are quite passionate about how handy the product(s) are.
Weve enjoyed tremendous support from the South African Public and Corporates so far.
Kitchenaid
The range of legendary countertop appliances from KitchenAid (kitchenaid.co.uk) are the gifts that just keep on giving whether you're buying a present for your foodie friends or family or simply treating yourself.
Artisan Tilt-Head 4.7L Stand Mixer in NEW Agave RRP £499
The latest addition to the widest range of colours on the market is the NEW Agave colour, a beautiful blend of blue and green with a matte finish.
Personalise it
Want to make your gift unique? Then get personal … It's so simple:
1. THE STAND MIXER – pick the model (which comes with standard accessories)
2. THE COLOUR – pick the colour
3. THE BOWL – make your own style statement with a range of mixing bowls
4. ENGRAVE IT – Add that special touch for a truly unique gift with a name or short message engraved on the trim band for FREE (maximum 24 characters)
For even more versatility, there are over 15 exceptional, dishwasher-safe, extras for the famous attachment-ready Culinary Hub including:
• The Fresh Prep Slicer/Shredder RRP £109
• Food Grinder and Cookie Press RRP £129
Melbourne-based brand Sttoke, the mastermind behind the world's first shatterproof ceramic cup, has recently launched its groundbreaking Hydrate+ extension set.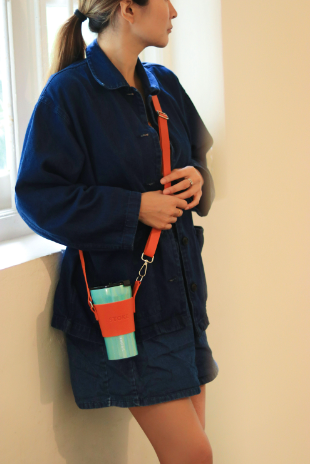 Transforming Sttoke's award-winning sustainable coffee cup into a multifunctioning water bottle, with a leakproof base and interchangeable hydration and sports caps, Hydrate+ is perfect for every on-the-go Aussie.
With a simple twist of a cap, Hydrate+ adds an extra 5oz capacity to all Sttoke cup sizes. To celebrate the launch of its innovative extension set, Sttoke has released four new sparkly pastel shades of its 12oz and 16oz ceramic cups to create the ultimate sleek and stylish look.
From morning coffees, and water breaks at work, to evening workouts, Sttoke Hydrate+ has every sip sorted.
Hydrate+ is available to purchase exclusively at www.sttoke.com.au, with the pastel Unicorn Series of Sttoke's iconic reusable ceramic cups sold separately.
Southern Light Belies Darkness Beneath the Surface in Christmas Story with Gothic Twist
CHAPEL HILL, NC, Oct. 23, 2023 — Eleanor Franklin is turning 88 on Christmas Day, and party guests include a cat in a tailored Christmas coat, the ghost of a Civil War soldier, an eccentric caretaker who is a Holocaust survivor and William Faulkner himself in the Pulitzer Prize-nominated book, Southern Light, Oxford, Mississippi, from Eileen Saint Lauren.
"While the prevailing tone of the story is the excitement of a party for the aging Eleanor, in fact, the polar opposite reality develops, intimated by the recurrent appearance of the Southern light," Saint Lauren said.
Spanning from the American Civil War 1861 to Christmas Eve 1960, the story unfolds in the town of Oxford, Mississippi, near Faulkner's long-time home of Rowan Oak, now located on the property of the University of Mississippi.
Southern mystique permeates throughout, as Saint Lauren blends the real and the fantastic, provoking readers to contemplate and understand people whose life experiences and perceptions appear outside the norm though are very real.
Hidden among the typical tree-shaded antebellum Southern homes and façade of small-town peacefulness are tormented souls and a dark, 25-year-old secret to which only one of the troubled characters is privy.
The unexplainable and the supernatural impact of place and spirit controls the people and the events in Southern Light, Oxford, Mississippi, resulting in what Saint Lauren calls "a dark, hilariously sad Christmas story."
"Together, the haunted characters and plot seal the message of this timeless novel: 'Truth can stand alone in any light but more so amid the Southern light,'" she added.
About the Author
Eileen Saint Lauren was born in Hattiesburg and raised in the once two red-light town, Petal, Mississippi. She is an award-winning photojournalist and news and feature writer who worked early in her career as a commentator for Nebraska Public Radio and at Smith College Museum of Art. After graduating from Jones College in Ellisville, Mississippi, with an Associate of Arts Degree majoring in Journalism, she continued her education at the University of Nebraska-Lincoln where she received a Bachelor of Arts Degree majoring in English. She then continued on with her education in creative writing at The Washington Center, Duke University, the University of Massachusetts Amherst and the University of North Carolina at Chapel Hill. She divides her writing time between Chapel Hill, North Carolina, and Madison, Mississippi. She was blind for three years due to back-to-back retina detachments at an early age. Although she did not regain her full sight, she is functional though visually disadvantaged.
Her first book, Goodlife, Mississippi, was sold in 10 countries and was a finalist for the 14th Annual International Book Award 2023.
For more information, visit http://eileensaintlauren.net, or follow the author on social media at www.facebook.com/EileenSaintLaurenWriter and www.instagram.com/eileensaintlauren/.
Amazon link: www.amazon.com/Southern-Oxford-Mississippi-Eileen-Lauren/dp/B0CJ44QCJH/
Southern Light, Oxford, Mississippi
Publisher: Eileen Saint Lauren Books, LLC
Release Date: September 26, 2023
ISBN: 979-8-9861963-5-0
Available at www.amazon.com, www.barnesandnoble.com and all independent bookstores
THE GIFT OF 'NATURE IN YOUR POCKET' THIS CHRISTMAS
WITH A PAIR OF LUXURY SWAROVSKI OPTIK CL POCKET BINOCULARS
Looking for a luxury Christmas gift which will impress in design, size and quality? The CL Pocket binoculars, available with leading, optic specialists SWAROVSKI OPTIK, offers outstanding optical quality with a compact and lightweight size, providing everything outdoor and wildlife enthusiasts need to discover nature at its best.
Designed for the great outdoors, the CL Pocket is a folding compact binocular with an impressive 119-metre field of view. It's easy to use and incredibly rugged and following an upgraded design, it now sits even more comfortably in the user's hand.
The CL Pocket has a 25mms objective lens and comes in both an 8x and 10x magnification, which ensures maximum viewing comfort even for long periods of time. The binoculars are even well-suited for those who wear glasses, thanks to the individually adjustable twist-in eyecups and the new version now comes with eyepiece covers.
Available in two colours, green and anthracite, the CL Pocket also has a choice of bespoke accessory packages including a field bag plus carrying strap available in two designs, Wild Nature and MO Mountain. A perfectly matched Christmas present for style-conscious naturalists who like to pack light.
The CL Pocket 8×25 with accessory package costs from £700 and the CL Pocket 10×25 with accessory package costs from £740. Both are available to purchase from authorised specialist retailers, as well as at www.swarovskioptik.com.
For further details on the CL Pocket, visit www.swarovskioptik.com/gb/en/outdoor/products/binoculars/cl/cl-pocket/cl-pocket-8×25-ii.
The world belongs to those who can see beauty.
Experience the moment!
SEE THE UNSEEN.
www.swarovskioptik.com
At merry prices, create festive crafts for family and friends, including the Make Your Own Christmas Cross Stitch Card Kit, an adorable gift to get creative with the little ones. All from as little as £1!
Available in-store and online at TheWorks.co.uk, please see below for highlights and HERE for the full range of Christmas crafts included in the 3 for 2 offer.
BUILD BEYOND THE USUAL WITH
GRAVITRAX STARTER-SET BOUNCE
FROM RAVENSBURGER
Global toy company, Ravensburger has announced the launch of its new marble run,
GraviTrax Starter-Set Bounce – the ultimate gaming gift for children who love to build through play.
GraviTrax is the construction toy STEM track system, which allows kids aged eight and over to use their imaginations, build creative marble run tracks and set their marbles rolling.
The GraviTrax system is the perfect toy to help teach kids about gravity, magnetism, kinetic energy, all while being packed full of fun. It helps promote problem solving thanks to its rebuildable features which allow users to try something new, time and time again.
Available now from Smyths Toys, the newest addition to the range, the GraviTrax Starter-Set Bounce, is the perfect gift for those new to building marble runs, as well as GraviTrax fans old and young.
Take your marbles to a whole new level of fun with the 101-piece set, which also features GraviTrax Action Elements; the Spiral to take your marbles on a dizzying journey round the bend and the Trampoline to defy gravity, gain momentum and bounce your marble through the track, adding an exciting challenge to any marble run.
Each Starter-Set comes with a selection of tracks to create with step-by-step instructions, or kids can get creative and construct their own tracks – the possibilities are endless.
GraviTrax Starter-Set Bounce is compatible with all other GraviTrax sets and accessories, each sold separately, perfect for GraviTrax fans to challenge themselves and take their marble runs further than they ever thought possible!
Other additional ranges in the GraviTrax Universe include GraviTrax PRO andGraviTrax POWER.
The GraviTrax Starter-Set Bounce is priced at RRP: £39.99 and stocked at Smyths Toys.
Suitable for children aged 8 plus and with no batteries required.
Give the gift of an elevated workout this Christmas with Castore's premium performance sportswear. Choosing from either under £50 or under £100, there's a range on offer for men and women to enjoy.
From lightweight stretch joggers to breathable 1/2 zip training tops, allow your friends and family to exercise in style.
Magical Christmas Market Comes to Castle Grounds
A Christmas market featuring dozens of speciality artisan producers and makers will be hosted in the fairy-tale setting of the Castle Courtyard of historic Ripley Castle.
Real Markets, whose mission is to support local, specialist, and independent producers and makers, is hosting a special festive market in the enchanting grounds of one of Yorkshire's leading attractions.
The Ripley Market runs throughout the year with a monthly market on the last Sunday of each month, but on December 10, it pulls out all the stops for a free Christmas market.
As well as dozens of stalls on 10 December, the Ripley Christmas Market will feature a special visitor from the North Pole. Father Christmas will be there to meet children from 10-11.15am. The market will also feature festive carols from local school children, children's craft activities and plenty of festive fodder.
Visitors can make a day of it and enjoy a walk in the beautiful setting, with free access to Ripley Castle's grounds and gardens on market day. Dogs on leads are welcome too.
On offer in the picturesque setting are high-quality gifts, handmade crafts, and delectable treats. The event will showcase an array of 40 independent and artisan traders, offering visitors a unique shopping experience.
Festive goods include cakes and bakes from Harrogate's Baltzersen's, Skipton's Andrea's Heavenly Cheesecake, The Sawley Kitchen, and the Belle Vue Bakery in Leeds, as well as the multi-award-winning bakery, Bree'Osh.
There will also be a chance to get your hands on Tricky Dickie's Sticky Toffee Puddings made from a secret family recipe, fudge from Por Favour, and Pick Mix Gift sweets, as well as Ollie Morris' Artisan Chocolates.
Street food is on offer from the Yorkshire Cheese Grill and Farsley Fire and Smoke, and foodies can find bespoke meats from the eighth-generation farmers, Wass Farm Charcuterie. Hot drinks will be on offer from Harrogate's Buzz Coffee.
For festive tipples, gin, rum, and Coulton Mill Cyder is on hand, and there's also stalls offering cheese, olives, oils, condiments and more.
For seasonal gifts, you'll find goats milk soaps from Lily & Rabbit, local artists, silver jewellery from the Yorkshire jewellery maker, Hipandra, hats from Ilkley Bah'Tat, Barnsley's Yorkshire Blankets, and beautiful sustainable wood homeware and Christmas decorations from Woodcutter Creations.
Lucy Allen, director of Real Markets, said: "We're very excited to bring a specially curated local market to the magical setting of Ripley. It offers a fantastic day out for all ages, thanks to the historic, rural setting, where visitors can enjoy the village and castle grounds. We hope it brings some real, traditional Christmas magic to visitors."
Real Markets run a number of long-standing Yorkshire markets, including monthly markets and farmers' markets in Ilkley, Grassington, Otley and Harrogate. Ripley is their newest market. Its ethos is to support local, small, specialist and independent businesses to benefit the local community and help local producers thrive.
The Real Markets festive market at Ripley Castle will take place from 10am to 3pm on December 10th. Admission is free.
To find out more, and check the latest market dates and more, go to: realmarkets.co.uk
totalshape.com
One excellent choice is a high-quality sports gear or equipment. You could consider a new basketball, soccer ball, skateboard, or even a set of golf clubs. These gifts not only support their passion but also encourage them to stay active.
If you're looking for something more versatile, consider fitness-related gifts. Fitness trackers, smartwatches, or even a subscription to a sports streaming service could be ideal for tech-savvy sports enthusiasts. These gifts can help them monitor their progress, stay motivated, and stay connected with the sports world.
Another fantastic idea is a sporty apparel. A stylish jersey or sports-themed clothing can make a great present. Personalized jerseys or team merchandise are especially popular choices. It allows them to show off their favorite team or player while staying in style.
Lastly, if you're unsure about their specific preferences, consider a gift card to a sports store or an online sports retailer. This way, you can pick out the exact gear or merchandise they need.
Snowball Arancini
This recipe is a breeze to make and brings together the amazing Primula Mature Cheddar with a money-saving twist. These crunchy and tasty arancini balls are an absolute treat for any holiday feast. They're also a clever way to use up any leftover risotto, so you're cutting down on food waste and saving some extra cash. Perfect for Christmas time!
Serves: 15 arancini
Cooking time: 20 minutes
Preparation time: 40 minutes + cooling and chilling
Ingredients:
– 1tbsp olive oil
– 1 small white onion, chopped
– 250g risotto rice
– 500ml vegetable stock
– 100g walnuts, chopped
– 20g fresh chive, chopped
– 75g parmesan cheese, grated
– 1 Primula Mature Cheddar
– 80g plain flour
– 2 eggs
– 100g breadcrumbs
– Vegetable oil to deep-fry
Preparation:
1. Bring the stock to the boil and keep it hot in a pan over low heat. Heat the olive oil in a large frying pan and gently sauté the onion for 6-8 minutes until soft but not coloured. Add the risotto rice and stir well to combine.
2. Add a couple of ladlefuls of stock to the rice. Stir until it has been absorbed. Continue gradually adding stock this way until the rice is cooked but still retains a bit of bite, around 16-18 minutes. Stir through the walnuts, half of the Primula and half the parmesan cheese, season well, and let it cool completely.
3. Shape the risotto into 15 balls, encasing some Primula Cheese in the centre of each. Chill for 30 minutes.
4. Put the flour, eggs, and breadcrumbs in separate shallow bowls. Dip the risotto balls first in flour, then egg and finally crumbs, ensuring they are fully coated.
5. Heat the vegetable oil to 180C in a deep pan. Fry the arancini for 6-8 minutes, in batches of 5, until golden. Drain on kitchen paper and serve with the remaining Parmesan sprinkled over like snow and the rest of the Primula Mature Cheddar tube to dip.
Cheese and Homemade Apricot Compote Crostini
Cheese and Homemade Apricot Compote Crostini. This dish is all about the perfect balance of savoury cheese and sweet apricot goodness. You can even prepare the compote in advance, making it a fantastic choice for last-minute party food or a late-night snack that's bursting with flavour.
Serves: 12/14 crostini
Cooking time: 30 minutes
Preparation time: 40 minutes
Ingredients:
– 400g apricot, pitted and diced
– 80g sugar
– 1 lemon
– A handful of thyme sprigs
– 6-7 large sourdough slices, cut in half
– Olive oil, for brushing
– 3 Primula Mature Cheddar tubes
– Fresh mint leaves, to garnish
– Pistachios, chopped, to garnish
Preparation:
1. Combine the apricots, sugar, lemon zest, ¼ lemon juice and thyme leaves in a large pan. Bring to a boil over medium-high heat, occasionally stirring as the sugar dissolves.
2. Allow the mixture to come to a full rolling boil. Gently simmer for 30 minutes stirring frequently and removing the white foam occasionally.
3. Cool the apricot in a glass tray and cover the surface with clingfilm to prevent air contact. Set aside to cool.
4. Set out a frying pan on the stove to medium-high heat. Pour some olive oil directly and add the bread slices for the crostini to the pan once it's hot. Cook for 2 minutes or until the desired colour.
5. When the crostini are toasted, spread Primula generously on top of each crostini, add the homemade compote, and garnish with fresh mint and pistachios.
Recipe Name: Prawn Cocktail Crème Brûlée
Description:
The classic prawn cocktail is reimagined in this ridiculously tasty recipe. Rich, creamy and lightly salted, this delicious take on two classics will send taste buds into overdrive.
Serves 4
Ingredients:
2 Primula Mature Cheddar
1 tbsp tomato ketchup
1 tsp creamed horseradish
½ tsp Tabasco
2 egg yolk
40g parmesan, grated
To garnish:
¼ red pepper, diced
¼ yellow pepper, diced
4 cherry tomatoes, quartered
8 king prawns
Watercress
Method:
Preheat the oven to 200°C/ Gas Mark 6.
Squeeze the Primula Cheese into a large bowl. Add the tomato ketchup, Tabasco, creamed horse radish and Tabasco and mix well. Add the egg yolks to the mixture and mix until it's fully incorporated.
Divide the mixture into four small bowls. Place the bowls in a deep baking tray, then fill the tray with cold water until the water level is half the height of the bowls, taking care not to splash any water in the filled bowls.
Place the tray in the oven and bake for 22-25 minutes or until fully set. Once cooked, remove from the oven, and set aside.
Preheat the grill to high. Place a silicone baking mat onto a baking tray. Get a pastry cutter the same diameter as the bowls used for the crème brûlée. Place the pastry cutter on the silicone mat and make a thin layer of grated parmesan cheese within the ring. Make one per crème brûlée, as this will be the topping for each.
Place a baking tray under the grill and grill until melted and bubbling and have just started to turn golden on the outer edge. Remove from the oven and set aside to cool and become crisp.
Once cool, carefully remove from the silicone baking mat, ensuring that the disk remains whole. Place on top of baked crème brûlée once you're ready to serve.
Garnish with peppers, tomatoes, king prawns and watercress, and enjoy!
Mini Brioche Bites with Cheese and Bacon
Brace yourselves for a taste sensation. Mouth-watering Mini Brioche Bites are an incredible blend of crispy bacon, creamy Primula Cheese, and yummy prawns. It's a flavour explosion that will have everyone begging for more.
Serves: 10
Cooking time: 10 minutes
Preparation time: 15 minutes
Ingredients:
– 10 mini brioche buns
– 220g bacon strips
– 2 Primula Mature Cheddar
– 1tbsp olive oil
– 40g fresh watercress
Preparation:
1. Lay out the bacon on a cold pan, turn the heat on low and when it starts to buckle and curl, use the tongs to loosen and turn each strip to cook on the other side. Keep flipping and turning the bacon so that it browns evenly. Using the tongs, remove the strips from the pan and onto the kitchen paper to drain.
2. Cut each slice of into small pieces, once it's cool.
3. Mix the Primula Mature Cheddar, olive oil and bacon in a large bowl.
4. Cut the buns in half, and toast them in a frying pan with butter or in the oven. Once toasted, fill them with the bacon and cheese mixture, sprinkle over the watercress and top with the bun lid to serve.
Savoury Christmas Puddings
Ingredients
• 500g lamb mince
• 70g panko breadcrumbs
• 150g Primula Mature Cheddar
• Handful of parsley, chopped
• ½ red onion, chopped
• 3 tbsp water
• 1 garlic clove, chopped
• ½ tsp salt
• Zest of ½ lemon
• 2 tbsp olive oil
• 1 egg, beaten
• Cocktail sticks
Method
1. Braise the onion with olive oil until golden then add the garlic, cooking for a further minute.
2. Remove from the heat and add chopped parsley and lemon zest. Allow to cool.
3. Add the lamb mince and half of the breadcrumbs. Season.
4. Add the beaten egg, water and mix well.
5. Roll into small meatballs.
6. Sprinkle the baking tray with the remaining breadcrumbs so the meatballs don't stick together.
7. Pre-heat the oven to 200°C and cook for 15-20 minutes.
8. Remove from the oven and allow to cool for a minute before squeezing over the Primula Cheese topping and placing a piece of parsley on top.
9. Serve.
Snow-Topped Mini Yorkshire Puddings
Ingredients
• 150g Primula Mature Cheddar
• 30 mini Yorkshire puddings
• 15 tomberries, halved
• ¼ red cabbage, thinly sliced
• 80g muscovado sugar
• 200ml balsamic vinegar
• 100ml boiling water
• 2 garlic cloves, chopped
Method
1. Pre-heat your oven to 180°C.
2. In a frying pan, braise the onions in a little oil until golden. Add garlic and cook for a couple of minutes.
3. Place the onions and garlic into a large casserole dish along with the cabbage, sugar, balsamic vinegar and boiling water. Put into the oven for 2 hours, stirring at regular intervals.
4. Cook the mini Yorkshires according to pack instructions.
5. Fill each Yorkshire with a teaspoon of your cabbage mixture. Top with Primula Mature Cheddar and finish with half a tomberry.
6. Serve.
Recipe Name: Beetroot and Blue Cheese Vol-au-Vents
Description:
The humble vol-au-vents may have fallen out of favour, but this year it's back! Our simple recipe for beetroot and blue cheese vol-au-vents is here to stay. Make the cases ahead of time and simply squeeze in some big Primula Cheese flavour ahead of serving.
Ingredients:
375g pre-rolled puff pastry
1 egg, beaten
1 Primula Cheese tube
20g samphire, blanched
60g blue cheese, crumbled
1 beetroot, finely sliced
Method:
Preheat the oven to 220°C/ Gas Mark 7.
Roll out the puff pastry on a cool surface and cut out twelve circles using a pastry cutter.
Place the cut puff pastry on a lined baking tray and brush with egg wash. Bake in the centre of the oven and bake for 15 – 20 minutes or until golden in colour.
Remove from the oven and allow to cool. Carefully cut out the centre of the vol au vents and leave to one side to fill later.
To serve, fill with Primula Cheese, beetroot, samphire and crumbled blue cheese.
Recipe Name: Cheese & Tomato Christmas Wreath
Description:
This impressive Christmas wreath is made with only five ingredients and is so simple to make and tastes fantastic. Take it from us we know a thing or two about delivering flavour – we've been doing it since 1924.
Ingredients:
4 tbsp of tomato puree
1 Primula Mature Cheddar tube
1 tbsp basil pesto
2 x 400g pre-rolled pizza dough
1 egg, beaten
Method:
Preheat the oven to 180°C/ Gas Mark 5.
Add the Primula Cheese and basil pesto to a bowl and mix well.
Place each unrolled pizza dough sheet on an individual lined baking tray. Add the tomato puree to the first and Primula Cheese mixture to the second and spread evenly. Roll the dough as tightly as possible lengthways and place in the fridge until firm. (approx. 30 minutes)
Line a baking tray with non-stick baking paper. Remove the dough from the fridge and cut it in half lengthways. Lay one half of the tomato-filled dough and one of the basil-flavoured primula cheese-filled dough side by side and twist one over the other until the whole length is twisted. Repeat with the other two halves.
Join both at opposite ends and form a circle of dough on the lined baking tray. Brush with egg wash and bake in the oven for 25 – 35 minutes or until golden and the dough is cooked through.
Recipe Name: Cheese 'n' Ham Vol-au-Vents
Description:
Last year saw the resurgence of the formidable vol-au-vents, with sales up by over 25%. If you're craving nostalgie, this classic flavour combination is the one for you and has been loved for generations.
Ingredients:
375g pre-rolled puff pastry
1 egg, beaten
3 Serrano ham slices
1 Primula Mature Cheddar tube
1 peach, sliced
60g Stilton, crumbled
Method:
Preheat the oven to 220°C/ Gas Mark 7.
Roll out the puff pastry on a cool surface and cut out twelve circles using a pastry cutter.
Place the cut puff pastry on a lined baking tray and brush with egg wash. Bake in the centre of the oven and bake for 15 – 20 minutes or until golden in colour.
Meanwhile, place the Serrano ham on a lined baking tray and cover it with parchment paper. Place a second tray on top of the first and bake for 20 minutes or until crisp and golden. Once cooked, set aside until ready to serve.
Remove from the oven and allow to cool. Carefully cut out the centre of the vol au vents and leave to one side to fill later.
To serve, fill with Primula Cheese, Serrano ham crisp, stilton cheese and peach.
Recipe Name: Cheese 'n' Pineapple Vol-au-Vents
Description:
Primula Cheese is world-famous for classic flavour combinations, but we know our avid fans reminisce about a combination that is rarely beaten. Yes, we're bringing back two timeless classics as vol-au-vents meet the mighty pineapple hedgehog.
Ingredients:
375g pre-rolled puff pastry
1 egg, beaten
1 Primula Mature Cheddar tube
¼ Pineapple, sliced
1 tbsp sweet chill jam
Method:
Preheat the oven to 220°C/ Gas Mark 7.
Roll out the puff pastry on a cool surface. Cut into eight rectangles with a pastry cutter or sharp knife. Using a sharp knife, cut a border of 1cm around the pastry rectangle and take a corner of the border and fold it so that the corner meets the opposite side of the pastry and repeat with the opposite corner.
Place the cut puff pastry on a lined baking tray and brush with egg wash. Place in the centre of the oven and bake for 15 – 20 minutes or until golden in colour.
Remove from the oven and allow to cool. Carefully cut out the centre of the vol au vents and leave to one side to fill later.
Preheat a grill to high. Grill the pineapple until lightly golden, flip and repeat. Set aside until ready to serve.
To serve, fill the vol-au-vents cases with Primula Cheese, grilled pineapple and sweet chilli jam.
Pigs in Cheesy blankets
Now, pigs in blankets are good. But pigs in CHEESY blankets reach another level! Primula Cheese is the key ingredient in these bite-sized beauties. Perfect served as an accompaniment to your Christmas lunch or as a traditional treat on your buffet table. Your guests are in for a real feast!
Makes: 12
Ingredients:
• 320g ready shortcrust pastry
• 140g tube Primula Mature Cheddar
• 12 chipolatas, cooked per packet instructions.
• 1 egg, beaten
• 40g poppy seeds (optional)
• 40g linseed (optional)
Method:
1. Unroll the puff pastry and cut 3 lines lengthways to make 4 even strips of pastry. Divide each strip into 3 even pieces.
2. Squeeze Primula Cheese along the pastry, leavening a little space at each end for delicious oozing cheese. Place the chipolata on top of the cheese and roll the pastry so that each side meets. Trim off any excess pastry (keep these aside for optional decorations).
3. Place the seam of each pig in blanket on a lined baking tray. Add pastry decorations and brush with egg. Sprinkle over the seeds.
4. Bake at 200°C for 30-35 minutes until golden and the pastry is cooked through.
5. Delicious served with cranberry sauce or chutney.
Primula Pitta Christmas Trees
Ingredients
• 1 ripe avocado
• 150g Primula Mature Cheddar
• 2 pitta breads, toasted and cut into triangles
• Pomegranate seeds
• 1 red chilli, finely chopped
• Twiglets, halved
Method
1. Mix Primula Cheese with the flesh of the avocado.
2. Place the mixture into a piping bag, ideally fitted with a small 'star' nozzle, and pipe onto the pitta. If you don't have a piping bag, spreading with a knife works just as well.
3. Sprinkle with chopped chilli 'baubles', place a pomegranate seed 'star' at the top and add half a twiglet at the base.
4. Serve.