Curtains and double glazing do a good job of insulating homes and stopping unnecessary heat loss, but the most effective way of conserving energy when it comes to windows is to install thermal blinds.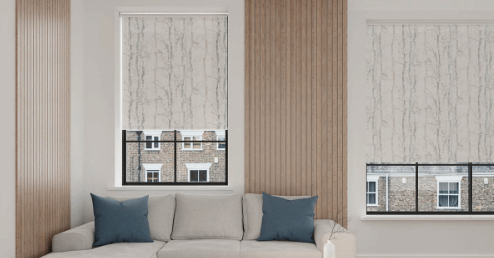 Thermal blinds are backed with a special layer of fabric that limits the amount of heat that can escape. According to research from BlindsbyPost, installing thermal blinds can save up to £288* on household energy bills thanks to improved heat retention.
Homeowners can head www.blindsbypost.co.uk/energy-saving-calculator to explore how much they could save over the next 12 months on their energy bills with new blinds.
Thermal blinds expert Oliver Hudson from BlindsbyPost, says: "Windows are responsible for anywhere up to 30% of a home's heat loss, making them a very important consideration for anyone looking to cut down their bills. Following the recent cost increases for household bills, it's no wonder UK households are trying to make savings wherever they can.
"Even the most savvy homeowners can save with the installation of thermal blinds; it's an investment that will make a difference for years to come, and thermal blinds offer cooling properties in the summer as well as retaining heat during the colder months. We're also offering an extra 10% off on thermal products for a limited time, so move quickly!"
The BlindsbyPost savings calculator can be found at www.blindsbypost.co.uk/energy-saving-calculator.