Times are tough, we don't have to always be. Introducing the tether app. Many men have internalized outdated and harmful beliefs about what it means to be a man.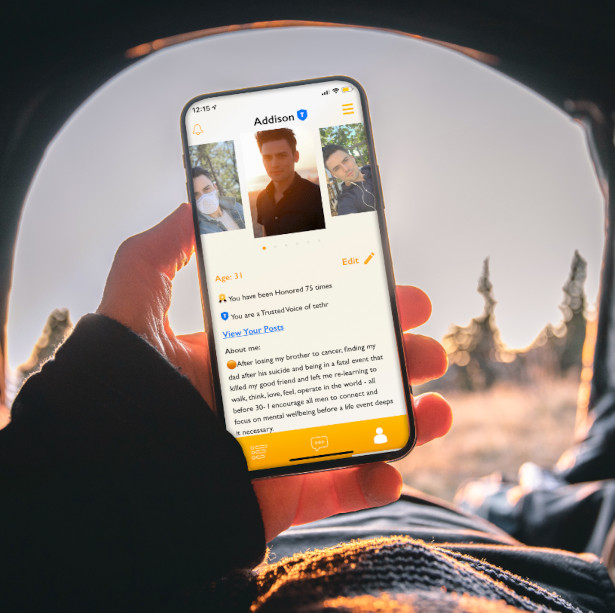 Does this not look like the time to place a few bets and make the experience a lot more engaging and fun? Enjoy the pitch, feel the atmosphere, scream your heart out for the team you support, and accelerate your fun by placing a wager as well. This is very easy, and pointsbet promo codes are there to help you get a kickstart.
Emotional and physical isolation and the mental health issues that result represent the largest health crisis facing men today. 77% of men suffer from stress, anxiety, or depression but 40% of men say that it would take thoughts of suicide or self harm to compel them to seek professional help. This is because men have been socialized to believe that it is not 'manly' to have emotions or to struggle. tethr is a peer enabled mental health and wellbeing community and platform that provides a safe, barrier free space where any man can speak openly, receive support, and connect with other men. Providing access to a community, resources and connections to wellbeing right in your hand. Life is 24/7, so should your access to wellbeing. tethr is available for download in the app store.
FEVER PITCH!

Giant pitch portrait of Premiership Rugby stars unveiled at Twickenham to mark long-awaited restart of the season
Joe Marler, Maro Itoje and Faf de Klerk brought to life in gigantic Twickenham Stadium turf portrait which occupies most of the 7,000 square metre pitch
The portrait, the UK's biggest outdoor painting, was created overnight by a team of eight artists, using white pitch marker
The giant image is clearly visible to Heathrow passengers flying above Twickenham Stadium
Gallagher Premiership Rugby returns from the Covid-19 lockdown this week, 159 days after the last match, with the first game of the restarted season on Friday 14th August when Harlequins play Sale Sharks at 7:45pm, live on BT Sport
The pitch at Twickenham Stadium has been transformed into a stunning portrait featuring three of Premiership Rugby's star players today. The giant rugby art, the largest outdoor painting ever created in the UK, was unveiled to celebrate the restart of Gallagher Premiership Rugby on Friday 14th August when Harlequins take on Sale Sharks at 7:45pm, just 200 metres away.
The artwork features Harlequins player, Joe Marler; Saracens' Maro Itoje, as well as Sale Sharks' Rugby World Cup winner Faf de Klerk.
It took team of eight artists more than 24 hours to complete the pitch portrait and more than 100 hours of planning before any paint touched the grass. A bespoke computer program was written to generate the precise measurements that were needed to create the artwork to the exact scale of the stadium.
The image, which occupies most of the 7,000 square metre pitch, was created using a grid comprised of 13,420 elements. Each painted line in the portrait is just 6 inches wide. Nearly 1280 litres of biodegradable pitch marker paint were used for the elaborate creation.
An estimated 150,000 passengers will enjoy the spectacle from the sky this week on flights in and out of London's Heathrow airport.
Faf de Klerk was one of the featured Premiership Rugby stars in the portrait. The Sale Sharks star said, "I didn't realise it was going to be on the field, I thought it was going to be a photo up somewhere or on the big screen. It's looking really cool. There are a lot of great players in the Premiership, and it is amazing. I feel really privileged and quite humble."
Speaking about the impact of lockdown on the sport Saracens star Maro Itoje said "The last few months have been really tough on fans and players but we're back and we're ready for the start of the season on Friday 14th August. The past five months has shown us how important the sport is and what it brings to people lives".
British artist John Lundberg, who oversaw the portrait said; "I refer to what I make as conceptual art. When you view the art work up close you can't really tell what it is but then when you see it from a vantage point it comes together and creates a complete image. It's an incredible honour to create this piece to celebrate the return of rugby. It's been such a tough time for sport and many industries, and it's nice to be a part of bringing this sport back to the people who love it".
Drone technology was used to capture the final image of the turf rugby stars, two of whom feature in the opening game of the restarted season on Friday night on BT Sport. Joe Marler and the rest of the Harlequins team will be taking on Faf de Klerk's Sale Sharks.
Premiership Rugby has had to overcome the huge challenge of restarting a physical contact sport, and has worked closely with DCMS and medical teams to ensure a safe return to training. A full set of Gallagher Premiership Rugby fixtures will be played this weekend and 51 more fixtures will be played in the next 10 weeks to complete the season, before the final takes place on 24 October.
Darren Childs, CEO of Premiership Rugby, said: "We are so excited to restart the Gallagher Premiership Rugby season, and it's been a herculean effort to get here. The pitch portrait is such a spectacular way to celebrate the restart of the Gallagher Premiership Rugby season and let the fans know that rugby is back on our screens again. We won't take our eyes off the ball when it comes to being safe and secure in the fight against Covid-19, and all precautions are being taken to allow our players to be back doing what they love most – playing rugby."
The first game of the restarted Gallagher Premiership Rugby 2019-20 season, between Harlequins and Sale Sharks is live on BT Sport at 7.45pm on Friday14th August
Whisky Sour Day is celebrated on the 25th August every year in America. This iconic cocktail is delicious, easy to create and perfect to enjoy on a hot Summer evening. J&B Rare has created their own twist on this classic cocktail – The J&B Sinatra Sour, named after Frank Sinatra, who was part of the infamous Hollywood 'Rat Pack' and was known to enjoy J&B Rare in their heyday: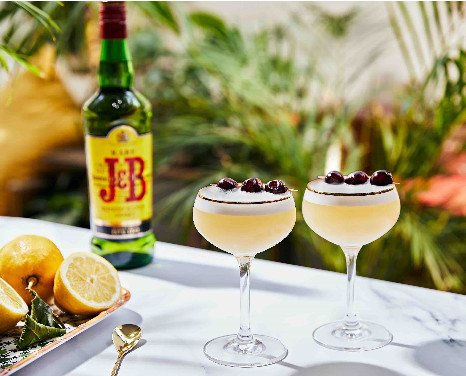 Ingredients: 35ml J&B Rare, 10ml lemon juice, 10ml sugar syrup, 15ml pasteurised egg white and 3 dashes Angostura Bitters, Maraschino cherries
Method: add all the ingredients to an ice-filled cocktail shaker. Shake and fine strain into a chilled coupe glass and garnish with a black cherry, preferably a Maraschino cherry.
Created in the 1930's, J&B Rare is distilled, blended and bottled in Scotland. A blend of 42 malt and grain whiskies, the heart of J&B Rare is formed from the finest Speyside malts including Knockando, Glen Spey, Auchriosk and Strathmill. The blend is returned to the cask for a further three years' maturation which brings together the bold flavours of the single malts, with the lighter grain whiskies adding fullness and depth to the blend.
As this elegant blended whisky is lighter than most Scotch whiskies, J&B Rare is the bartenders go-to for blended Scotch whisky cocktails. Perfect for celebrating Whisky Sour Day!
RRP: £22.50, ABV: 40%
Available from: masterofmalt.com, Waitrose, thewhiskyexchange.com, and Justerini & Brooks
@JBRareWhisky #TheUnexpectedWhisky
For The Technology Trailblazer: SWAROVSKI OPTIK's dG, From £1,650
For those who pride themselves on their collection of swanky gadgets and who like to stay ahead of technology trends, SWAROVSKI OPTIK has recently announced the launch of the dG (digital guide), the first long-range optical device that allows nature enthusiasts to easily observe, identify and share sightings of birds. After utilising the 8x magnification power of the dG to locate wildlife, users can digitally document images and videos of their spot via the integrated, high-resolution camera. With the simple push of a button, these are then transferred to a smartphone and identified by the Merlin Bird ID app or the dG Mammals app, which instantly provide information about the species spotted. Social birders can share their discoveries using the device's integrated Wi-Fi hotspot which allows up to five other users within a five-metre range to live stream sightings using the SWAROVSKI OPTIK dG app. For more information, visit SWAROVSKI OPTIK.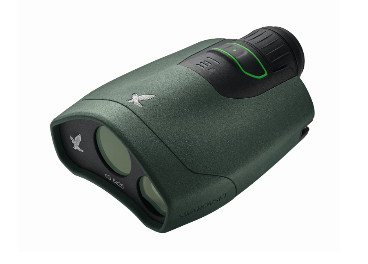 NEW: SWAROVSKI OPTIK's NL Pure Binoculars, From £2,370
From 1st September 2020, the new visionary SWAROVSKI OPTIK NL Pure binoculars will be available to purchase. The new NL Pure binoculars promise an experience of unprecedented intensity, making users feel at one with the scenery they are viewing. The perfect pairing of an expansive, revolutionary field of view with barely perceptible edges and ground-breaking design enables the new NL Pure to create a new dimension of wildlife watching. The NL Pure has the largest-ever field of view of up to 70° with edge-to-edge sharpness, allowing users to experience nature immersed in the moment. SWAROVISION technology used in the NL Pure design guarantees visionary images due to its 12×42 magnification detail, making it easy for birdwatchers to identify every detail. The NL Pure has been designed to fit perfectly into the hand. Its innovative, ergonomic shape guarantees relaxed viewing and its lightweight and slim build provide comfort for keen wildlife watchers even for longer periods of time. Nature enthusiasts can also use the NL pure to observe the world with effortless ease using the NL Pure Forehead Rest Pure (FRP) which comes as an accessory and fits onto the binoculars, improving stability and providing comfort. The NL Pure will be available in three models; 8×42, 10×42, and 12×42 magnification, ideal for those new to birding as well as experienced birders alike. For further details, visit SWAROVSKI OPTIK.
The world belongs to those who can see beauty.
Experience the moment!
SEE THE UNSEEN.
www.swarovskioptik.com
ABOUT SWAROVSKI OPTIK
SWAROVSKI OPTIK headquartered in Absam, Tyrol, is part of the Swarovski group of companies. Founded in 1949, the Austrian company specialises in the development and manufacturing of long-range optical instruments of the highest precision in the premium segment of the market. The binoculars, spotting scopes, rifle scopes, and optronic instruments are products of choice for demanding users. The company's success is based on its innovative strength, the quality and intrinsic value of its products, and their functional and esthetic design. The appreciation of nature is an essential part of its company philosophy and is reflected commendably in its environment-friendly production and its long-term commitment to selected nature conservation projects. The turnover in 2018 was 156.3 million euros (2017: 146 million euros), with an export ratio of 91%. The company has around 960 employees.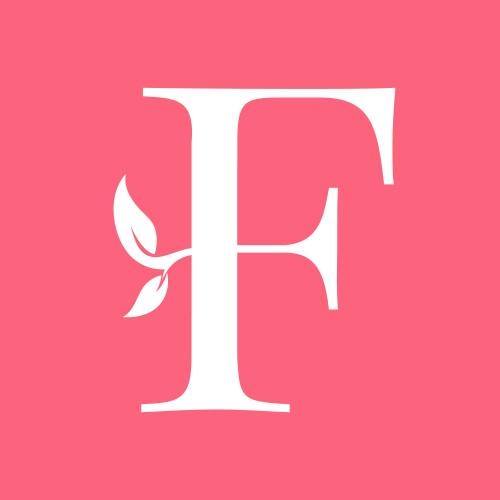 Childs Farm NEW ground-breaking range of skincare products for adults! Made From Oats! Meet Farmologie > farmologie.co.uk
Childs new brand Farmologie make lovely Christmas gifts
The most potent oat formulation ever produced in skincare with naturally derived and responsibly sourced ingredients
Dermatologist approved and tested
Suitable for dry, sensitive and eczema prone skin
Packing includes 100% recycled ocean bound plastic, PCR and fully recyclable pumps
Vegan and Cruelty Free
Available at www.farmologie.co.uk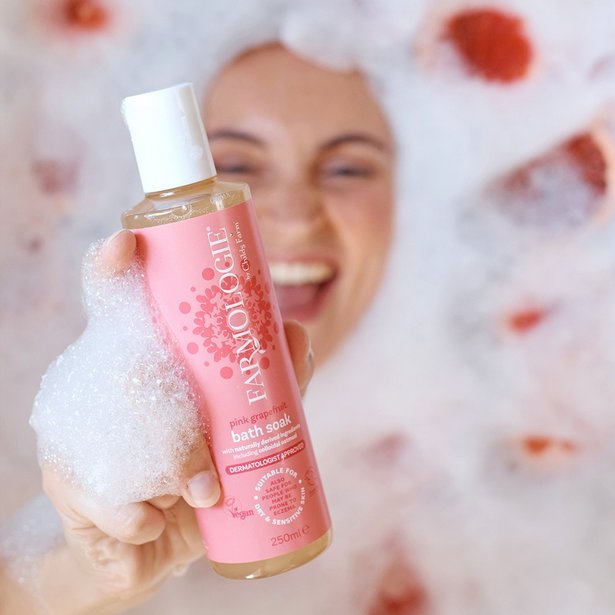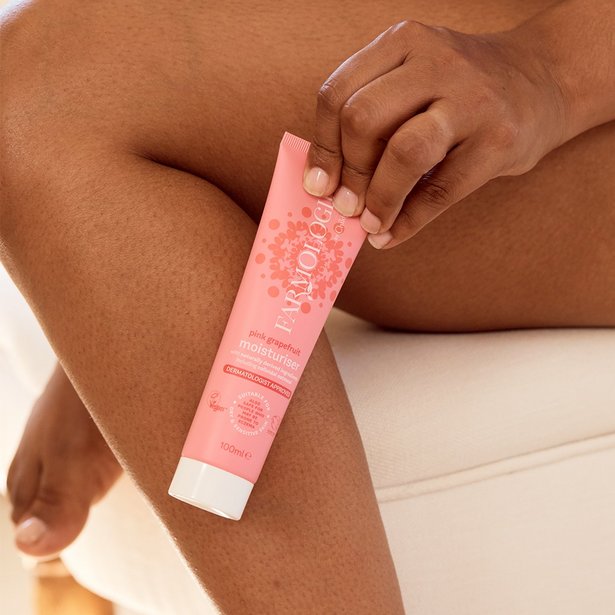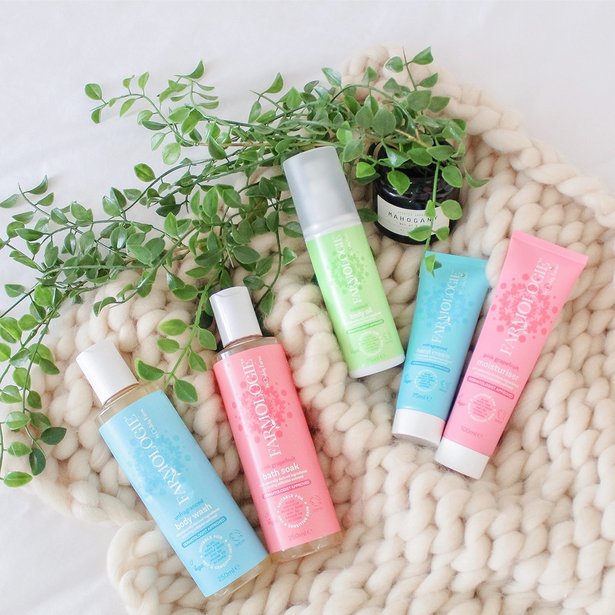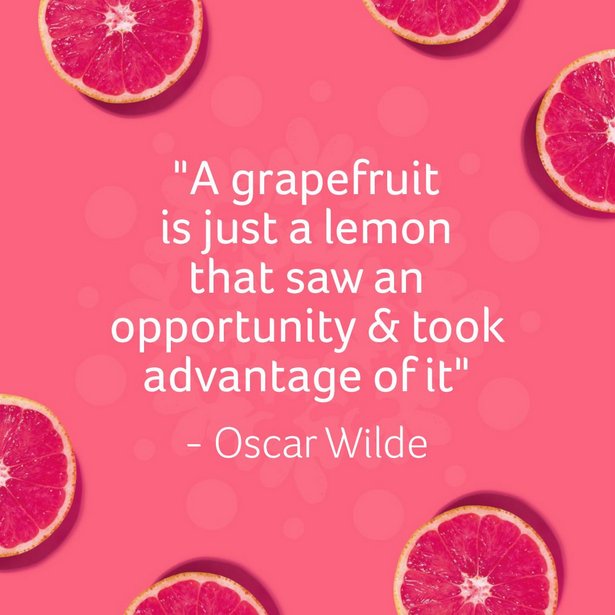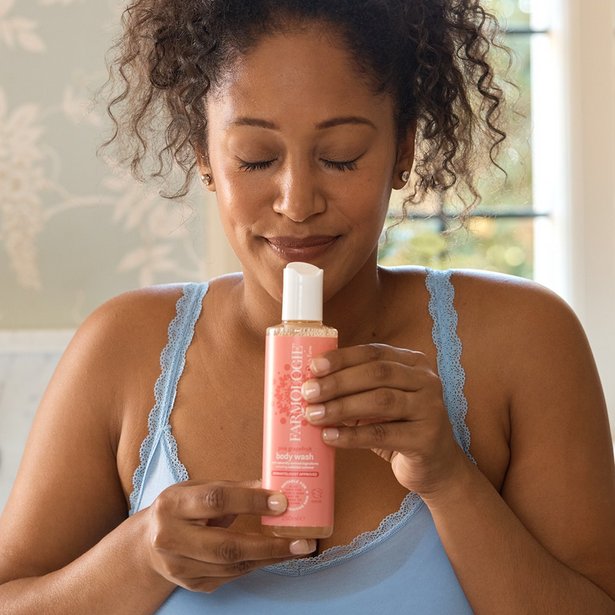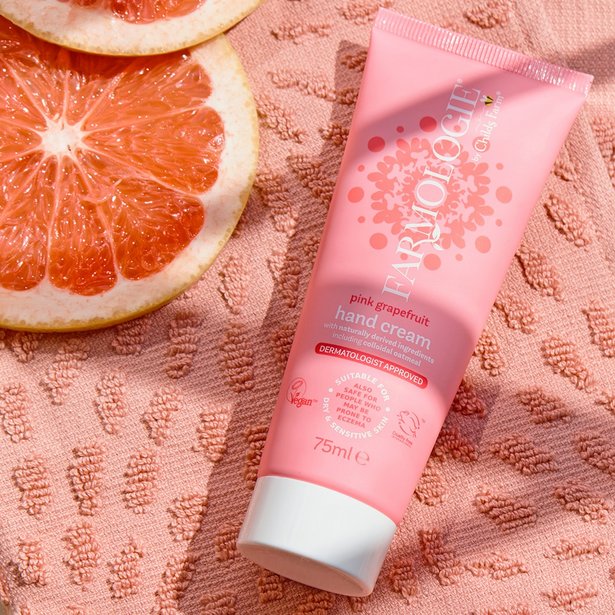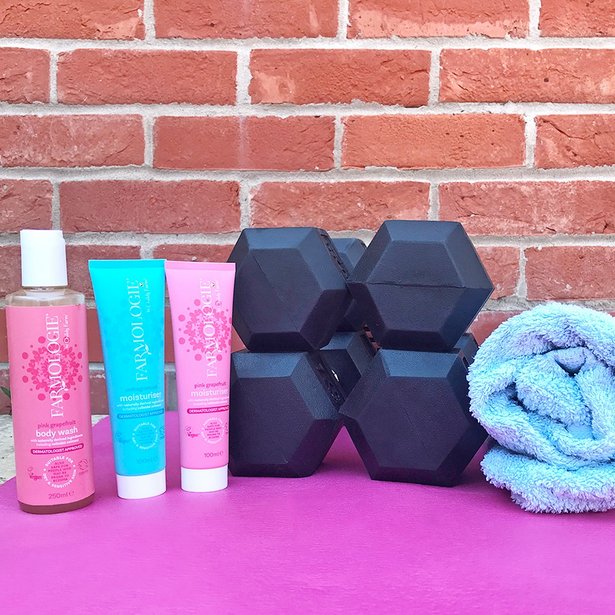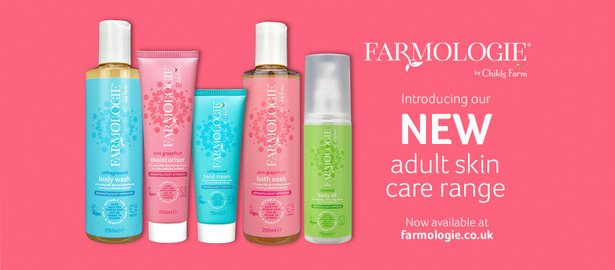 Award winning children's toiletries brand Childs Farm's sun care range!
FACEBOOK | INSTAGRAM | TWITTER | YOUTUBE
Available in either SPF 30 or 50+, the Childs Farm sun care range is water resistant, and protects young and sensitive skin from UVA and UVB rays, whilst keeping the skin moisturised and hydrated. Unfragranced, (a big tick for those with sensitive skins) and made with naturally derived ingredients, it helps protect kids with normal, sensitive and even eczema prone skin at home, in the garden or anywhere they might get to.
The range includes:
● The roller ball (RRSP: £10) is not only great for sun cream shy toddlers, but it fits neatly in a bag and allows them to apply cream themselves under supervision, scoring top marks for ease of application and giving kids confidence to take charge of their own skin!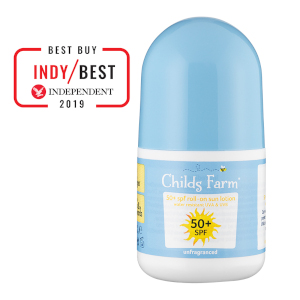 ● The spray (RRSP: £12) scores highly with older kids. It provides cover in a few squirts or swipes, so reduces the tedium factor associated with usual sun cream application.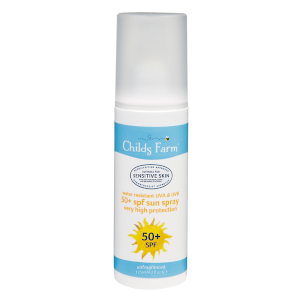 The Childs Farm Sun Care Family
Like all of the Childs Farm family of products, the ingredients Childs Farm uses in its sun care range are also chosen with the utmost care. This ensures that not only do they contain the most effective ingredients to protect little one's skin from UVA and UVB, but they are also mild, gentle and moisturising enough to mean the whole range is suitable for even the most delicate of skins. perfect for use in those welcome homeschool breaks, when kids might want a kickaround outside, or to let off steam running around the park.
Rest assured, all Childs Farm products undergo both clinical safety tests and independent user trials to make the following claims:
• Dermatologist approved
• Paediatrician approved
• Suitable for newborns, with the exception of sun cream which is suitable for babies aged six months and upwards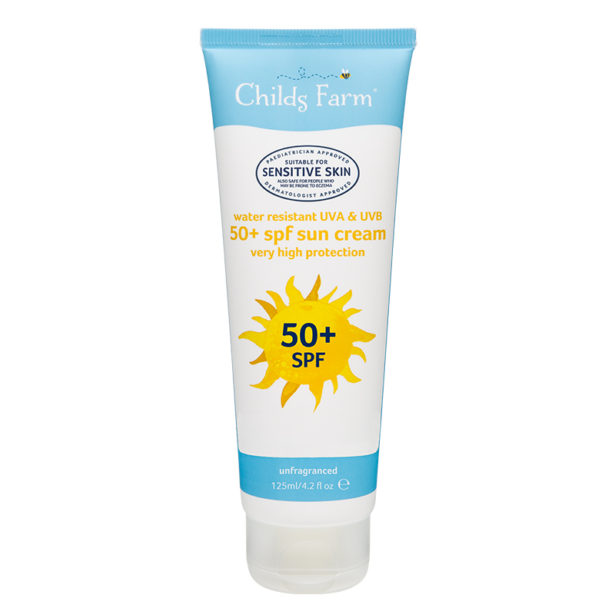 • Suitable for sensitive skin and safe for people who may be prone to eczema
• Kind, mild and safe for skin
Alongside SunCare products, we recommend:
Make sure your children always wear a hat and quality sunglasses, so they're protected from top to toe
Keep them hydrated by giving your little ones a gulp of water every 20 minutes.
And avoid the sun when it's at it strongest – between 11am and 3pm.
And as for the results – we'll let them speak for themselves:
*91% of parents recommend this sun care range to other parents of young children
*99% of parents said this suncare range didn't cause irritation to their children's skin
Winchcombe Farm (winchcombefarm.co.uk/)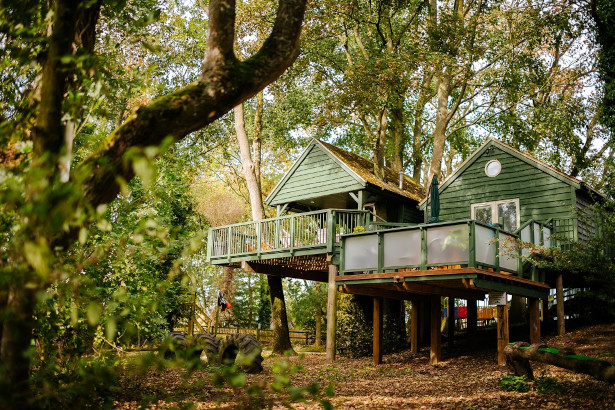 This is an idyllic five-star boutique glamping retreat that transports you to an oasis of peace and tranquillity.
The unique collection of luxurious holiday homes has been beautifully designed and equipped to offer the very height of luxury – from steaming hot tubs and hammocks to geodesic domes for a spot of stargazing.
Immerse yourself in nature; relax in your hammock, listening to the birdsong and watch the ponies and alpacas grazing in the paddock in this Area of Outstanding Natural Beauty.
Our family-run, independent holiday retreat is hidden away on a private country estate in the glorious Warwickshire countryside on the north east tip of the Cotswolds.
Surrounded by a working farm, Winchcombe Farm lies beneath the famous battlefield landmark of Edgehill and makes the perfect base for exploring Stratford-upon-Avon and some of the picturesque Cotswold villages nearby.
Hop Off to Lakeland Maze Farm Park for White Rabbit-themed Maze Challenge
The hugely popular Lakeland Maze Farm Park, located in Sedgwick on the outskirts of Kendal, is offering a summer 2020 challenge that gets curiouser and curiouser the more you explore it, having pulled a rabbit out of the hat and made Alice in Wonderland the theme for its amazing maize maze 8-acre puzzle.
To coincide with the 200th anniversary of Sir John Tenniel, who illustrated Lewis Carroll's books, the fields of 6-feet-tall maize (due to reach 8 feet!) have had the White Rabbit and his all-important timepiece carved into them, creating a series of twists and turns and circular and straighter walkways that keep the little grey cells active for a good 90 minutes or more.
Whilst the rabbit and watch pattern is visible from above, those entering the maze just cannot see it and need teamwork to navigate their way to the exit. This year promises to be more of a challenge than ever, as raised staffed bridges which helped with the explorers' bearings, have been removed for health reasons. With no 'EAT ME' Wonderland snack to make them grow as tall as the maize and deduce the way forward, families will need to rely on their wits!
On the plus side, the pattern has been adapted to reduce pinch-points and dead-ends and maintain social distancing, so there may be a little less going around in circles. It's the ideal opportunity for past visitors to see how they can fare under new circumstances!
With this fun and family-friendly activity occupying visitors for some time, it's important to be as punctual as the White Rabbit, if you don't want to miss out on a 10 to 15-minute tractor trailer ride around the farm park, have a picture with a vintage tractor, or meet the residents in the small and large animal barns, including sheep, pigs, ferrets, rabbits, alpacas, llamas, donkeys and goats.
An outdoor wooden panel maze, plus mini-maze for younger and more elderly visitors to enjoy, add to the things to do, whilst families can also order take-aways from the farm park's outdoor catering hatches, or bring their own picnics to eat.
The Lakeland Maze Farm Park is open every day during the summer, with the gates swinging open at 10am and shutting at 5pm. Last entry is 3pm and last entry to the maze is at 3.30pm.
Tickets must be booked online this year at www.lakelandmaze.co.uk and prices have been held at £8.95 for adults, £7.95 for children aged 2-15, £6.45 for seniors and £32 for a family of two adults and two children. Families should visit the website to familiarise themselves with this year's procedures and also to check on the items they should bring with them, to fully enjoy their great day out.
To have a day that will leave you grinning like the Cheshire Cat, head to the Lakeland Maze Farm Park, just a few minutes' drive from junction 36 of the M6.
Aerus AP500 with ActivePure Technology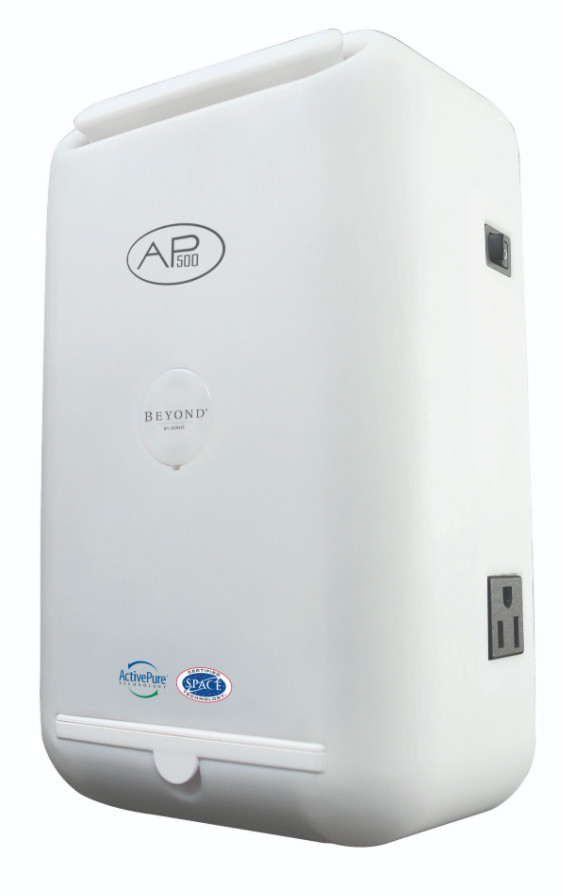 WHAT:
Powerful and inconspicuous, the Aerus AP500 with ActivePure Technology electronic air purification system is designed to target smaller rooms with the proven benefits of ActivePure Certified Space Technology. The Aerus AP500 with ActivePure Technology works as a stand-alone. An anti-theft mounting option makes it perfect for offices, restrooms, and other moderate sized areas up to 500 square feet. Aerus AP500 with ActivePure Technology utilizes a combination of ion generation and our proprietary ActivePure Technology to effectively treat interior air and exposed surfaces.
A standard 120-volt outlet on the side of the unit allows for mounting over an existing wall outlet without inconvenience. Includes a removable, washable filter.
The Aerus AP500 with ActivePure Technology is perfect for small spaces and also compact enough to fit in a suitcase to take with you while traveling.
MSRP:
$599
BENEFITS:
Minimizes viruses and bacteria
Powerful, inconspicuous air freshener system
ActivePure Certified Space Technology destroys up to 99% of all surface and airborne contaminants
Ion generation to ensure particulates are removed
Treats areas up to a 500 sq. ft.
Compact, natural air treatment system
Plugs into standard 120-volt electrical outlet
No wiring required
Low maintenance
Anti-theft mounting arrangement
Purifies air and reduces pathogens and particles that can irritate allergies and asthma
Removes VOCs (Volatile Organic Compounds)
WHERE TO BUY:
1-800-243-9078 or visit www.ActivePure.com
MORE INFORMATION:
There is a lot of confusion when it comes to purchasing air purifiers. Consumers and businesses need to recognize that not all air purifiers are the same. The majority of the air purifiers available today are a variety of capture-based devices that rely on a HEPA filter, carbon or UVC light to reduce contaminants. In order for airborne contaminants to be contained in capture-based air purifiers, the contaminant must make its way to the device through the air and then travel through the device's capture mechanism (usually a HEPA filter, carbon or UVC light). The big question is, what about pathogens that don't make their way to the device including pathogens on hard and soft surfaces? Simply put, unless the contaminant is airborne and finds its way to the capture-based air purifier, it will not be contained and will continue to live in the air and on any exposed surfaces.
ActivePure's patented technology is totally different and is a game changer for surface and air purification. Our technology is the fastest acting continuous solution available that actively destroy a room's pathogens without chemicals, ozone and most importantly, without the need to capture particles. Based off a technology originally designed for NASA, ActivePure's active technology draws regular air molecules into the purifying unit. Air then passes through a unique, patented honeycomb matrix that creates powerful oxidizers and hydroxyls, also known as ActivePure Molecules. The ActivePure Molecules are then expelled from the unit back into the air – filling the entire air space of the room. Millions of ActivePure Molecules rapidly seek and destroy airborne and surface pathogens, including microscopic RNA viruses, DNA viruses, bacteria, mold and fungi. When a pathogen is destroyed either in the air or on a surface it breaks down into harmless byproducts. Because the room's air is filled with ActivePure Molecules already, they attack pathogens continuously, 24 hours a day, seven days a week, even in hard to reach areas like cracks and crevices (this is why it is called "active" technology). Whenever new contaminants are brought into the room, they are destroyed in real time; minimizing the risk of contamination, cross-contamination and recontamination.
As a technology originally designed for use in space, years and years of research and development efforts have resulted in products that are not only powerful but are also safe to operate in occupied spaces both large and small. ActivePure's primary goal is to mitigate people's exposure to infectious pathogens, thereby reducing the risk of disease transmission. ActivePure Technology adds an extra layer of significant protection to everyone in public or private spaces, including healthcare providers, patients, patrons, employees and families. ActivePure Technology is being used in hundreds of industries, including in hospitals, healthcare offices and facilities, restaurants, data centers, business parks and so many more. Since 1924, Aerus' products have provided healthy indoor environments for over 50 million businesses and residences worldwide.
ABOUT ActivePure
ActivePure is the global leader in active, continuous surface and air purification systems for health care, commercial and public facilities, and residential applications. Evolving from early-stage NASA designs, ActivePure Technology quickly, proactively and continuously minimizes the number of contaminants on all indoor surfaces and in the air. The systems produce special hydroxyls and ions, ActivePure Molecules, that destroy contaminants on contact, reducing exposure to diseases, including RNA and DNA viruses. Independent scientific data repeatedly shows that the patented ActivePure Technology is the most powerful air and surface purification solution ever discovered, reducing over 99% of surface microorganisms and airborne contaminants. The ActivePure badge, displayed across the world, provides all those who enter a space peace of mind, knowing there is continuous 24/7 surface and air protection. In 2020, the Aerus Medical Guardian was registered and cleared as an FDA Class II Medical Device. In 2017, ActivePure was recognized by the Space Foundation as the only surface and air-purification technology to effectively adapt and market technology originally developed for NASA to improve the quality of life for all humanity, and it was inducted into the Space Technology Hall of Fame. ActivePure Technology is designed, engineered and produced in the USA and is a division of Aerus Holdings, LLC. For more information, please visit www.ActivePure.com/.
The August bank holiday is a time to spend a day with the family and relax and enjoy the time we have available but considering the current situation of the pandemic it would certainly be more reasonable to spend the day at home safe with our loved ones. During this time it would be the perfect time engage and spend some time playing the wonderful game of chess with one of our fantastic chess sets that gives hours of endless fun.
www.chessgammon.co.uk/chess-set
August Bank Holiday Activities: Global Dance Challenge


For many, holidays are synonymous with travel… Although travel restrictions have postponed or cancelled many holiday plans, Dance Dispatches has launched a free dance challenge that takes participants on a virtual global journey – and it's perfect for families, as well as your bank holiday activities round-up article.
The Dance Passport challenge participants will learn six simple dances, each from a different country on a different continent. When they upload a video of their dance (publicly or privately), their digital passport pages get stamped and dated; so they have a fun souvenir when they complete the challenge.
This is an out-of-armchair travel experience that gets people moving and learning about different cultures together. It also lifts spirits and connects us during lockdown. And parents don't even have to figure out TikTok to join.
The Dance Passport challenge (dancedispatches.com/dance-passport-challenge-dddancepassport/) was featured on BBC Radio: Surrey & Sussex with Nicky Patrick one month ago.
ENGLAND RUGBY STAR MIKE TINDALL MBE
BACKS 10 MINUTE COVID TEST
& VHEALTH PASSPORT™ PILOT SCHEME
"FANS ARE BACK™"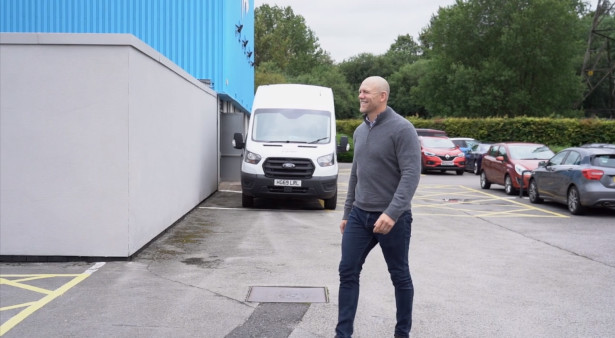 'GAME CHANGING' RAPID TEST KIT
WILL TAKE 10 MINS & COST £15 TO GET FANS FROM ACROSS THE UK BACK INTO SPORTS STADIUMS
Former England Rugby Captain and 2003 World Cup Winner Mike Tindall MBE has backed a new Covid-19 rapid test kit and secure digital health passport that will help get sports fans from across the UK back into stadiums following Prime Minister Boris Johnson's recent announcement to help the sports economy.
The Rapid test kit takes 1 minute to administer to a sports fan and gives test results within 10 minutes and a 98.7% accuracy testing for IgG, IgA, IgM. The test kit which comes with a GDPR compliant and secure digital health passport called VHealth Passport™ will be priced at £15 making it a 'game changer' for sports fans across the UK.
Tindall who is a Global Sporting Ambassador for British cyber technology company VST Enterprises demonstrated the new rapid testing kit on a visit to Manchester's Premiership rugby club SALE SHARKS. Tindall was joined by Sale rugby pals MARK CUETO MBE and TOM CURRY.
The three rugby players demonstrated the new rapid testing kit procedure and VHealth Passport™ as part of a pilot scheme called FANS ARE BACK™ which has been submitted by VST Enterprises to the Government including the Prime Minister, the Sports Minister Nigel Huddleston and the Department Of Media Culture & Sport (DCMS) watch here vimeo.com/440099051
Tech entrepreneur Louis-James Davis is leading a consortium of British companies who joined their respective expertise to find a solution to get fans back into stadiums. His tech company VST Enterprises along with sports partners REDSTRIKE, public safety and event management partners HALO Solutions and occupational health care company Latus Health have put forward active pilot proposals to Government to get football, rugby union and rugby league fans back into sports stadiums across the UK in a safe and controlled manner.
Former Sports Minister Richard Caborn has widely supported the initiative and believes that a system of testing and health passports is the right way to get fans back spectating at British sporting events.
Commenting on the pilot scheme Mike Tindall MBE said;
"Getting fans back to watching live sport safely is the number one priority for clubs, teams and fans right now. Providing safe, accurate testing and ensuring that each person has a secure digital health passport to authenticate their test status result is vital to be able to do this. The fans are the lifeblood of any sport – without them it's just not the same and so this is a great step forward. The test is simple, easy to use and the results are then uploaded to the app on your mobile phone which fans can present when asked and it will also remind you when your next test is due, hopefully enabling the long term safe return of fans."
Former Sale Sharks and England player Mark Cueto MBE, who is now commercial director at Sale Sharks is fully supportive of the testing and VHealth Passport™ pilot and initiative;
"Sale Sharks have always been an innovative club and we fully support the FANS ARE BACK™ test pilot that VST Enterprises are spearheading with the Government and various sports bodies. We have seen first hand as a club, how quick, safe and efficient these test pilots are to administer and get the results for fans within 10 minutes. This will be a crucially important part of getting our Sharks fans back into the ground to watch premiership rugby and more crucially that all Premiership Rugby clubs will be able to use these tests and technology. The use of cutting edge secure technology like the VHealth passport with our fans is also an important part of being an innovative and forward thinking rugby club."
'FANS ARE BACK™' pilot programs will cover football, rugby and snooker initially working with DCMS, Public Health England, SGSA (Sports Ground Safety Authority) and the various bodies including the Premier League, RFU, RFL and World Snooker. Upon its successful trials other pilot programs will then be rolled out across music concerts, theatre and other entertainment venues.
The pilot programmes will see a sample group of between 500-5000 home fans tested a day prior to a specially designated 'friendly game' using a Covid-19 rapid test kit. Each testing kit will also be provided with an ultra secure digital health passport to be used on the fan's mobile phone called V-Health Passport™. The ultra secure digital passport will authenticate and validate the fans Covid-19 status.
Sale Sharks and England Flanker Tom Curry also took part in the pilot scheme ahead of his training schedule, commenting on the pilot he said;
"The fans at Sale Sharks are the reason we turn up to play and love the game of rugby, they are the lifeblood of the team and the sport. The FANS ARE BACK™ pilot scheme is a brilliant idea and really will make a huge difference to getting our fans back into the ground safely."
The FANS ARE BACK™ pilot programmes will use the most advanced Covid-19 rapid testing kits which can be administered in 1 minute and produce test results in 10 minutes with 98.7% accuracy along with GDPR compliant digital health passports to authenticate and validate Covid-19 test results. Unlike contact tracing apps used by the Government, the V-Health Passport™ does not track or trace a persons live location or breach personal privacy protocols and ensures personal data is ultra secure to the fan using the most advanced security protocols and encryption.
The V-Health Passport™ is a unique cyber security technology app powered by the ultra secure VCode® which works alongside a Covid-19 testing kit to provide an intelligent traffic light system on a smart phone to authenticate a persons test status of positive or negative. "Red" indicates a positive, "Green" indicates a negative test result and "Amber" indicates a countdown trigger date to the next test date required.
The FANS ARE BACK™ pilot programmes will be overseen by event safety team HALO Solutions Ltd who have unrivalled expertise in public safety and event management. The team have extensive experience managing and supporting events such as the Cricket World Cup 2019, Isle Of Wight Festivals, BBC Sports Personality Of The Year to British Athletics providing event safety and management.
Medical administration and testing will be carried out by Latus Health who have extensive experience in occupational health for corporates and Covid-19 testing with clients ranging from investment bank JP Morgan to Morrison's supermarkets.
Former Sports Minister Richard Caborn believes that the FANS ARE BACK™ pilot programmes will positively assist the Governments plans and give confidence to the fans to allow stadiums safely to re open again in October.
"This is exactly what the Government need to be encouraging sports administrators to adopt for fans to be safe in coming back into the sports stadiums and major events. By running the FANS ARE BACK test pilot programme this will allow the football and rugby clubs to trial a program of rapid testing and using a V-Health Passport™ to confirm and authorise a persons Covid status. In my opinion it is a significant and positive way in ensuring that spectator sports can resume in the UK where we test test test and use a secure health passport that also protects peoples data and which validates that test result. That is the only way we can ensure that sports fans are safely entering a stadium as test negative."
Caborn, who served as Minister Of Sport from 2001-2007, was one of the UK's longest serving Sports Ministers and hugely respected for his contribution to UK sport. He was instrumental in securing the London 2012 Olympics and was also appointed by Gordon Brown as the Prime Minister's Ambassador for England's 2018 World Cup bid.
VSTE are also providing its VCode® & VPlatform® technology to work with the UNITED NATIONS as part of their SDG Collaboratory (Sustainable Development Goals) program – to provide a wide range of technology services to 9 Billion people by 2030.
The August Cheese Treats Selection From Paxton & Whitfield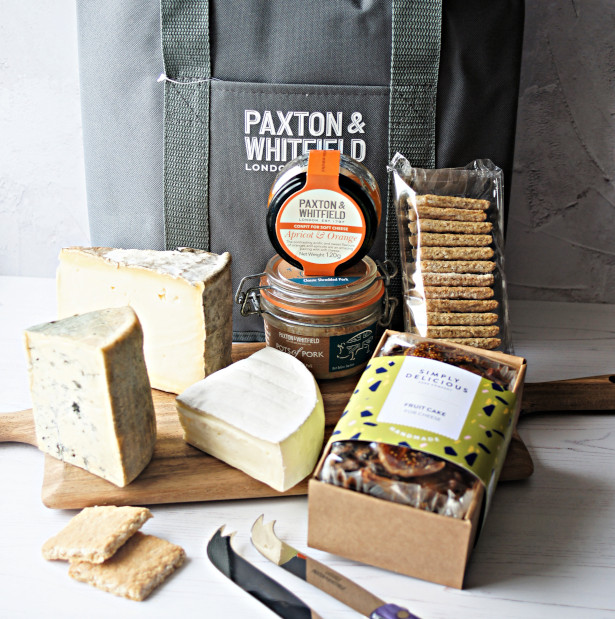 The August Cheese Treats Selection (£60) from Paxton & Whitfield is a thoughtful gift or a picnic treat for your family in August. https://www.paxtonandwhitfield.co.uk/shop/cheese-hampers/august-cheese-treats-with-picnic-bag?c=7
Its cheesemongers have themed this month's seasonal hamper around summer picnics; with a selection of artisan cheese to enjoy with paired accompaniments. Paxtons has even included its cool bag for your picnic packing. Perfect for your staycations, for delivery to your holiday house or to suprise your loved ones. There are just 60 of these boxes available and with FREE overnight UK* delivery for a fresh arrival.
The selection contains:
Caerphilly Gorwydd (250g) – a handmade Caerphilly with a distinct creamy outer layer near the rind and crumbly, citrus flavoured centre. Made with Organic milk.
Wigmore (200g) – with Summer notes of grass and ice cream; an award-winning British sheeps' milk cheese.
Cashel Blue (250g) – a mellow, subtle and creamy blue cheese handmade on a family farm in County Tipperary.
Apricot & Orange Confit (120g) – handmade in the French Pyrenees. The contrasting acidic and sweet flavours of oranges and apricots are an amazing pairing with soft cheese.
Original Oaties (75g) – these delicious Oaties with a golden, open texture and characteristic nutty taste. Handmade with locally sourced rolled oats from County Armagh.
Classic Shredded Pork (110g) – deliciously savoury, with all the succulent flavour you would expect to get from the crackling from your Sunday roast pork. A mouth watering alternative to pate,
Fruit Cake for Cheese – made by a family-run bakery a stone's throw from Ludlow. This fruit cake makes a perfect partner to cheese.
Paxton's Chill Bag – this stylish cool bag in classic Paxton's grey, is perfectly sized for a picnic. Tall enough to hold a bottle of bubbly and all of your favourite cheeses.
Strictly limited edition selection! You can choose your delivery date in checkout and add a free gift message printed on a Paxton & Whitfield gift card.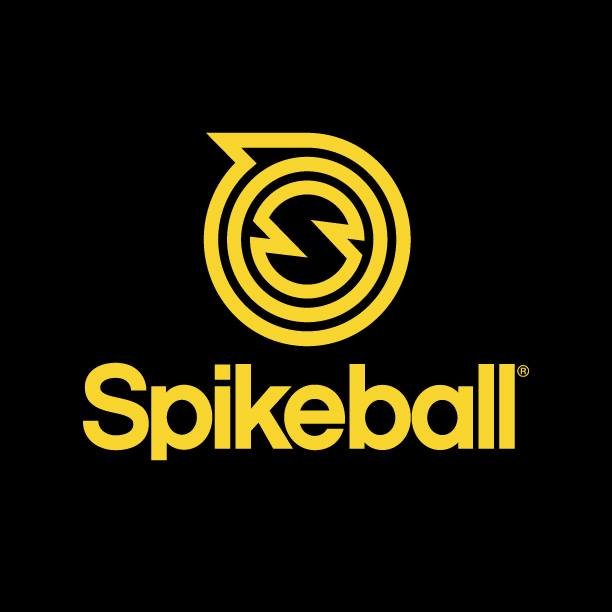 Spikeball = best bank holiday weekend ever! www.spikeball.com
Looking for inspiration for bank holiday weekend… introducing you to Spikeball!
What is it?
• Spikeball is played 2 vs 2 (but can be modified for more or less people), and the concept is very similar to beach volleyball: each team has up to three touches of the ball to get it back onto a taught, circular net on the ground. The most fun part is, it's a 360 degree game with no boundaries. Here's a video that shows it in action.
Fresh Pine Men's Soap insta @freshpinecompany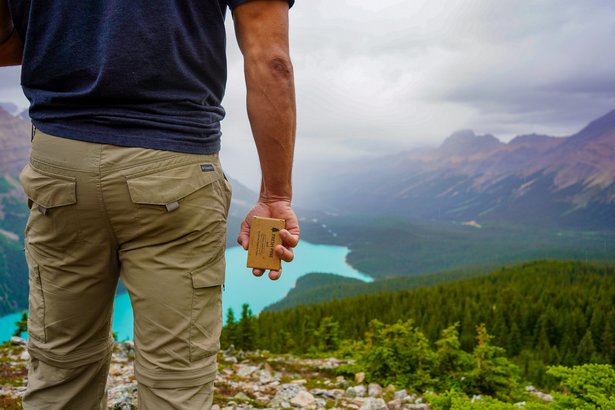 The Fresh Pine Company are an organic men's soap company specialising in soaps for men utilising all natural eco green ingredients. Made from organic shea butter, coconut oil and other natural ingredients, these long-lasting bars deliver an array of health benefits, while leaving a subtle, masculine fresh scent to last the day. They have received a huge level of success and the market's interest on the testimonials section in their website is a testimony of that. Do check out www.freshpinecompany.com for more details. Their instagram is @freshpinecompany
travelphotographycourse.com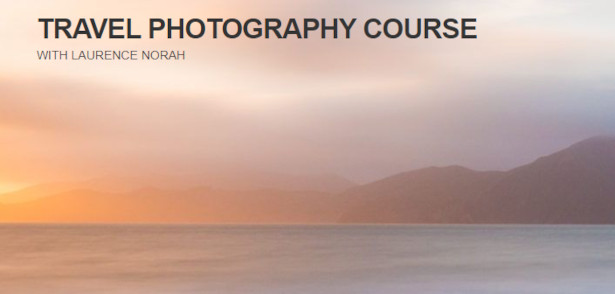 Why not take advantage of the time over the bank holiday to learn a new skill? Everyone loves nice photos, and learning how to take them is something that anyone can do. Whether you have a love of rugby and action photography, want to get nice photos of friends and family, or simply want to get great shots from your holidays, photography is a skill that will come in handy throughout the year.
Learning how to take great photos isn't as hard as you might think, and it's a skill that's accessible to everyone, whether you're using a smartphone or a high end digital SLR camera. All you need to learn are the techniques for taking and editing your photos, as well as how to use all the features of your camera.
There are loads of ways to learn photography. I suggest checking out my online travel photography at https://travelphotographycourse.com which covers everything you need to know!
CRAFT YOUR OWN CUSTOMISABLE FACE COVERING
WITH ALL NEW MASK MAKING KIT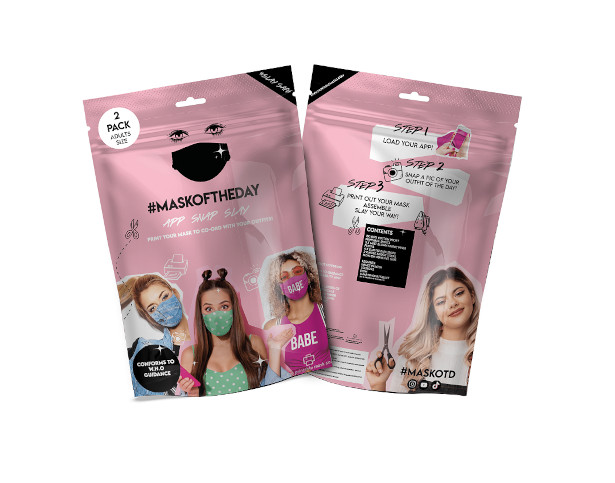 Whether you're an expert maker or are just starting out, thanks to the latest game-changing technology from The Printable Mask co. Ltd you can now craft your own face mask at the touch of a button, enabling you to get your face, identity and personality back, or simply let the creative juices flow and design and customise your own face covering with any image, using the Your Face Mask kit.
The Your Face Mask kit has been tested to meet World Health Organisation guidelines for barrier masks and AFNOR guidance on filtration and breathability. Part of the patent features 'Face-Wrap' software which allows you to replicate a picture of your face straight onto the inkjet sheets so it looks almost like you are not wearing a mask at all. It also contains 'Freestyle' mode that enables you to print any image directly from your camera roll onto a sheet from a regular home printer.
The kit includes inkjet printable, breathable, 100% cotton sheets with filtration fabric inserts, elasticated ear loops, comfort fit adjustable nose bands and iron-on web adhesive. Users require a device running iOS 13 or Android 9 and a home printer. An easy-to-follow video tutorial featured on the app will have you crafting custom masks in three easy steps:
Step 1 – Scan the QR to download the Your Face Mask App and follow the video tutorial
Step 2 – Take and upload a picture of your face or use a pre-existing image from your camera roll
Step 3 – Print out your mask and construct using the handy home making kit
Dr. Graeme Taylor and successful entrepreneur Richard North, co-founders of innovative toy company Wow! Stuff, set up The Printable Mask Co; a new venture to help in the fight against COVID-19.
Richard North, CEO of Wow! Stuff said: "Wow! Stuff is known for creating the most innovative toys in the world. Just ahead of lockdown in February we were awarded the innovation 'Toy of the Year award' in New York. As we head into what everyone is calling the 'new normal', we're so proud to be able to use our expertise to unveil this brand new product, which will hopefully inspire makers of all ages to get creative in the current climate, but most importantly, help encourage safety.
"In the midst of this global pandemic it's paramount that we don't get complacent with government guidelines and remain vigilant trying to do all we can to help combat this virus. We hope that by adapting the clinical look and making masks more personal and natural, more and more people will start wearing face coverings helping reduce the transmission of COVID-19."
For the launch, The Printable Mask co. has pledged to donate a minimum of £10,000 of the proceeds from the sale of the masks to NHS Charities Together.
Your Face Mask kits are available now for pre-sale from www.printablemasks.com
The RRP of a 4 Pack is £11.99 or purchase a 10 Pack for £24.99
Other information
Conforms to guidance on filtration efficiency and breathability from W.H.O, European CDC and US CDC.
Tested using methods from EN14683 / ASTM F2100 (Bacterial Filtration Efficiency > 90%, Differential Pressure < 0.6 mbar/cm2).
Not for children 3 years and under.
Adult supervision required if the user is below 14 years old.
Not suitable for washing & re-use.
Recommended for up to 4 hours continuous use.
WARNING: This barrier mask is not intended to protect the consumer against viral infection. Used in conjunction with relevant public health advice, a barrier mask may help prevent the spread of viral infection to others. It does not replace protective measures (regular hand-washing, physical separation, reduced contact with other people), but helps to minimise the projection of user's respiratory droplets saliva into the environment.
Milford Haven Street Food Festival, Pembrokeshire
Summer bank holiday weekend 28 – 30 August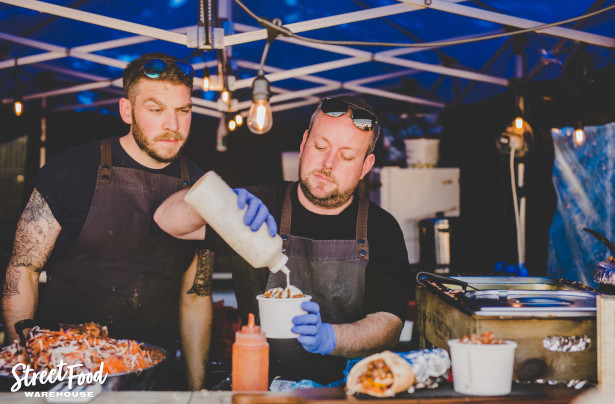 Milford Haven Street Food Festival will take place in the Pembrokeshire town over the summer bank holiday weekend, 28-30 August, with endless foodie fun. Organised by the Street Food Warehouse, tickets for the family friendly, waterfront event are free but must be booked in advance. This year it will be sponsored by ​Jubel Beer​, who will be serving refreshing fruity beers all weekend long.
Cooking up a storm daily from 12noon until 10pm, make sure you come with a good appetite ready to taste new flavours from smokin' souvlaki to naughty nachos and mouth-watering Malaysian dishes to chocolatey treats. Carnivores, veggies and vegans alike will be able to get their hungry hands on a range delights from all over the world, while the​ ​Pop Up Bar Hire Company​ will be offering a choice of beverages ranging from ​zesty Mojitos​ to ice-cold pints of ​Jubel Beer​.
Two Lads Kitchen, Spicer's Meat Wagon, Makasih and Chock Shop ​are just some of the other street food vendors. ​ Whether you're a 'stick to what you know' type of foodie or a culinary adventurer, there really is something for all tastes.
Book tickets in advance at milfordhavenstreetfoodfestival.eventbrite.co.uk, while somewhere to stay and other things to see and do can be found on www.visitpembrokeshire.com.
Ruby Hotels, the Munich-based hotel brand and pioneer of the 'Lean Luxury' philosophy, has launched its first UK property in London's Southbank. The new 76-room hotel, Ruby Lucy, forms part of an ambitious expansion plan for Ruby Hotels to unveil a total of eleven new hotels – including a second London property – by 2022.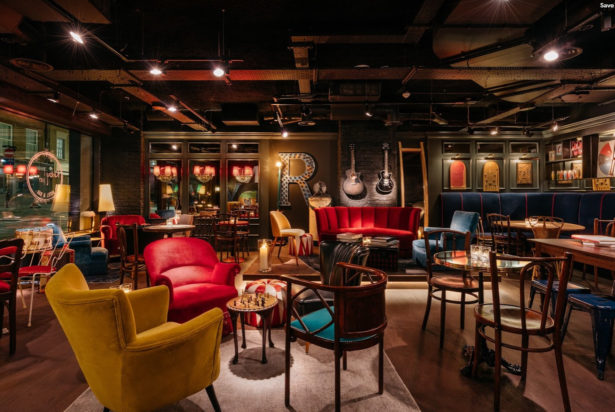 Enjoying a prime position on the Southbank's Lower Marsh, Ruby Lucy's interior design is inspired by the area's bustling fairs and markets, entertainment and theatre scene, with a carnival theme running throughout the hotel. Rich, dark tones meet bright brass accents and subtle stripes, accented with playful props including circus drums and juggling pins.
All guest rooms showcase Ruby Hotels' sleep-scientist-approved formula, including full soundproofing and blackout curtains, and enjoy quirky touches and cutting-edge technology, such as a Marshall guitar amp and a personal tablet PC pre-loaded with a carefully-curated London city guide.
Nightly rates at Ruby Lucy start from £119 per night. For more information please visit www.ruby-hotels.com.
VineDrops is the host of virtual wine tastings, bringing vineyards and winemakers into the homes of wine enthusiasts through unique experiences.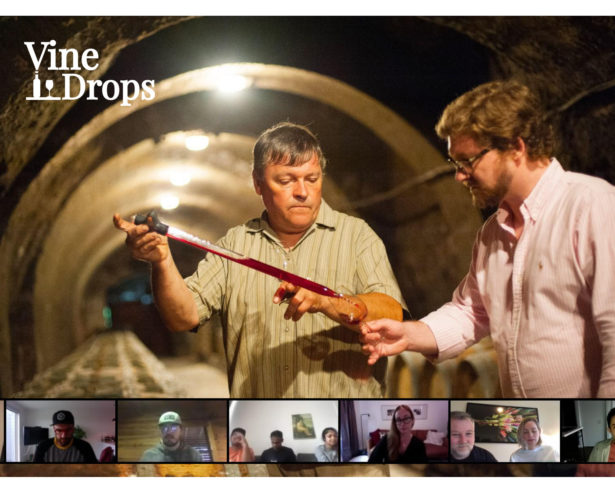 Founded by school-friends Jack and Tom to bridge the gap between vintners and consumers, VineDrops was born to replicate the fun both had experienced wine tastings at vineyards around the world.
Our independent vintner partners are selected for their quality, passion for the art of winemaking and their characters. Guests are led through a 45 minute session in small and intimate groups. We focus on the heritage and the history of the vineyard, the actual growing process that the vintners undertake and the local region and its delicacies.
Once customers choose from our selection of vineyard partners VineDrops will deliver a parcel of quality wines, tasting cards and an invitation to join your Zoom tasting call. Using our tasting cards, guests are invited to guess the notes and subtle flavours of the wines, before being either corrected or congratulated by our vintner. Our partners are the passionate owners of the vineyards, and so rather than a technical sommelier led lesson, VineDrops welcome you into the wine cellar of French Chateau and Italian farmhouses.
Each winemaker hosts a session each week for households to participate in (with a maximum of 6 to maintain the intimate atmosphere) or booked privately to have the vineyard and winemaker to yourself and a party of remote or centrally located guests.
We only work with Independent vintners – and our partners are the most passionate people in the business. We want our customers to have an authentic and engaging experience, making a long lasting connection to the wine and the makers of it.
www.vinedrops.co.uk
Back to the Gym?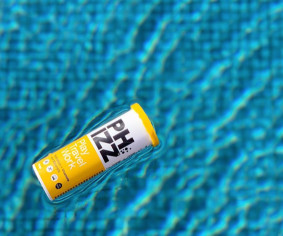 As gyms reopen and home workouts continue, getting back in shape is high on our lists. It's important to support your body with hydration as you adjust back into a workout routine, especially in warm summer temps. Phizz can help and I'd love to see if you'd be interested in sharing it with your readers.
Phizz is a 2-in-1 multivitamin hydration tablet that offers you the hydration, electrolytes and vitamins your body needs to get those gains going again. Our science-backed formula helps you stay hydrated while providing natural energy and supporting immune and brain function, recovery, and wellness.
Drinking enough water during exercise to combat what is lost through sweat can be a challenge and dehydration can have a big impact on physical performance. 2-3% loss in body water content can significantly decrease VO2MAX and cardiac output. Water loss can also impact endurance, concentration and ability to regulate body temperature. Phizz makes the water you drink count for more. Its hypotonic solution ensures you rapidly absorb 2-3 times more than drinking water alone.
Our all-star line-up of 19 vitamins and minerals includes 375% of your daily dose of vitamin C, the equivalent of 3 oranges. It also packs a self-care punch with zinc and other powerful antioxidants.
Phizz supplies more than 50 professional level sports teams throughout the U.K. and the world. From Premiership football and rugby to international cricket teams, Phizz is powering many of the world's most elite athletes.


'The big one is here'
Below the Belt Grooming™ launches new Fresh & Dry Balls XL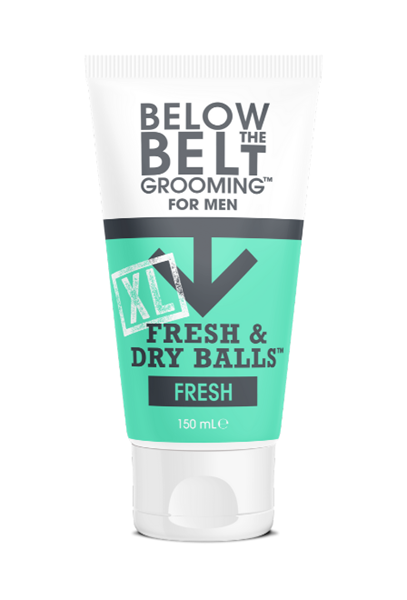 FACEBOOK | TWITTER | INSTAGRAM
Below the Belt Grooming™, a collection of personal hygiene products for men, has introduced a supersize (150ml) version of its best-selling product. Fresh & Dry Balls XL combats perspiration and chafing in the balls and groin area. Like a deodorant for your balls, Fresh & Dry Balls ™ safely provides talc-free, sweat protection and prevention – all day long.
Just like you would use a daily deodorant, apply Below the Belt Fresh & Dry Balls™ to the balls for long lasting freshness and odour-free comfort, leaving you with extra dry confidence when you need it most. The fresh fragrance is a refreshingly clean, oceanic scent providing long-lasting freshness. Ideal for everyday use, its perfect for summer and for men who are fit and active plus the hard-working men of the UK delivery drivers, builders, contractors and manufacturers all helping to get the economy back up and running. All Below the Belt Grooming™ products are dermatologically tested, Vegan friendly and Cruelty free.
Vivalis Beauty Ltd, owner and manufacturer of Below the Belt Grooming™ attributes the growth to increased brand awareness and a heightened understanding of personal care for men as Graham Lynch-Staunton, CEO Vivalis Beauty Ltd says: "There has been exponential growth in the brand year on year, with Fresh & Dry Fresh 75ml outselling the rest of the line up by far. For many men, the product has become as much as a mainstay of their daily grooming regime as underarm deodorant – not only making the ball and groin area fresh, dry and comfortable, but protecting from painful rubbing and chafing. The introduction of the larger tube provides better value and also minimises ordering frequency and potential shipping costs."
Size: 150ml
RRP: £9.99
Launch: July 2020
Availability: Look Fantastic & Mankind from mid-July. Amazon from 1st August.
MOOSE The Mountain Spirit – A cocktail for any moment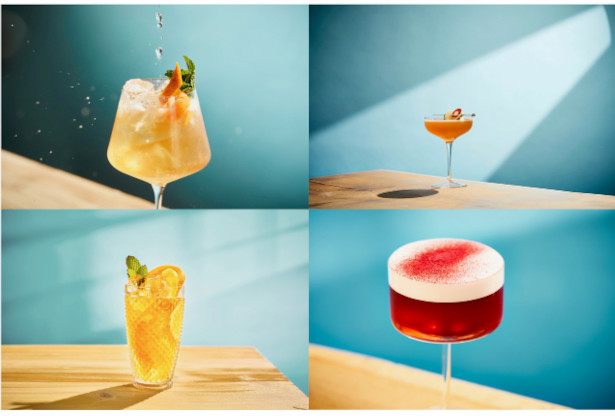 MOOSE – The Mountain Spirit is a much-loved spirit, an ideal cocktail base and rated highly by mixologists in bars across The Alps, Ibiza and the UK, including Marcos Garvin, Bar Manager at W Hotels, Ibiza who says, "MOOSE is without doubt one of the best products I have worked with, fresh, elegant and yet complex flavours to work with. MOOSE will make our cocktails even better".
If you're looking for some world-class cocktails to transport you to beautiful mountains or sunny beaches, look no further than MOOSE who have created cocktail boxes to take the hassle out of making cocktails!
MOOSE plants 10 trees for every 70cl bottle of MOOSE sold to help reduce the impact of global warming and save the snow.
MOOSE blends the botanicals of mint, mountain pine and gentian with chilli and maple syrup, creating a spirit that is as complex as it is original. You won't find any processed sugars in MOOSE – just good old maple syrup, tapped from maple trees in Quebec, giving the liquid a mellow sweetness that is natural.
The distinct flavours of MOOSE make it the best for mixing in cocktails. MOOSE has created a drink to uplift your spirits whether you are on the slopes, at the beach, or by the bar – there's a MOOSE cocktail for any moment.
MOOSE Chilli & Maple Daiquiri
50ml MOOSE
25ml Fresh Lime Juice or Squeeze 1 Whole Lime
15ml Maple Syrup
Add all ingredients to a shaker and shake it like you mean it. Strain into a martini glass.
MOOSE has created a Cocktail Set providing all the fresh ingredients and equipment to make 2 x MOOSE Chilli & Maple Daiquiris and 2 x MOOSE Mountain Mojitos, including a free personalised engraved cocktail shaker, bar spoon and jigger.
MOOSE Cocktail Set + Engraved Shaker RRP: £35
Available from: themoosedrink.com, Not On The High Street and Yumbles
MOOSE Mule
50ml MOOSE
200ml Fever-Tree Ginger Ale
40ml Soda Water
Fresh Mint, Orange and Lime
Fill a large wine glass with ice. Add mint, then squeeze and add a wedge of lime. Add an orange zest, then add 50ml of MOOSE. Swirl around the ice and ingredients. Add 200ml ginger ale. Top with 40ml soda water and stir gently.
You can see a video showing how to make a MOOSE Mule here.
MOOSE has created a cocktail box with all the fresh ingredients to make 4 x MOOSE Mules at home.
MOOSE Mule Cocktail Box RRP: £20
Available from: www.themoosedrink.com, Yumbles and Not On The High Street.
MOOSE Alpine Iced Tea
37.5ml MOOSE
100ml Lemon Ice Tea
10ml Honey
20ml Fresh Lemon Juice
10ml Maple Syrup
Slice Of Orange And Lemon
Add ice, a lemon and orange slice to a tall glass and pour in MOOSE, honey and maple syrup. Add Ice Tea and top with lemon juice.
MOOSE has teamed up with ChariTea and LemonAid to create a MOOSE Cocktail Box for Good containing all the fresh ingredients to make 5 x Alpine Iced Teas from home – perfect for picnics or garden parties this summer. MOOSE will donate £2 from every sale to the LemonAid & ChariTea Foundation, to support their ecological & social charity projects across the globe.
MOOSE Cocktail Box for Good RRP: £21
Available from: themoosedrink.com and Yumbles
Raspberry Mousse
25ml MOOSE
25ml Vanilla Vodka
25ml Cranberry Juice
12.5ml Maple Syrup
4 Raspberries & a Slice of Lemon
1/3 Piepette of Mrs Better's Bitters (Foaming Agent)
Garnish: Raspberry Dust
Crush raspberries in a shaker, add all ingredients and ice and shake energetically. Double strain into a martini glass. Sprinkle with raspberry dust.
You can see a video showing how to make the Raspberry Mousse here.
MOOSE is also sold in individual bottles at themoosedrink.com, Not On The High Street, Yumbles and Master of Malt.
RRP: £15 for 20cl. £36.99 for 70cl. ABV: 35%
NEWLY RESTORED THE WALDORF HILTON LAUNCHES WALDORF WEEKENDER PACKAGE TO MARK REOPENING

London 28th July 2020 – West End landmark hotel, The Waldorf Hilton, is celebrating throwing its doors open once again by announcing its Waldorf Weekender package. With complimentary afternoon tea on arrival, a hamper of treats and much more, guests can look forward to experiencing a relaxing staycation in the heart of the city.
The historic hotel, which has undergone restoration work to the façade of the building, had suspended operations during the UK's lockdown. To celebrate the re-opening, The Waldorf Hilton is inviting those eager to take in the city's sights with a two-night package at the hotel. The package will be available from July and guests will have the option to book either a family or couples version of the offering.
Upon arrival, guests will be treated to the hotel's iconic Afternoon Tea served in their room and a hamper of treats to enjoy throughout their stay. In addition, to help visitors make the most of their London stay, a complimentary picnic hamper will be provided so guests can go out and explore the local area, with the added option of champagne for couples.
Families and couples alike will be treated to unlimited moving streaming, breakfast in bed throughout their stay and will have the option of in-room dining for their evening meals on either one or both nights at the hotel. Guests booking the couple's package will have the option of a complimentary bottle of wine with their evening meal.
The reopening of the hotel also marks the completion of restoration works to the façade of the hotel, restoring the 111-year-old historic building to its former glory. Work has taken place on the detailed masonry that covers the building's 190-foot façade which has been carefully carried out to maintain the Edwardian period details.
The Waldorf Hilton is rolling out Hilton CleanStay to deliver an industry-defining standard of cleanliness and disinfection in Hilton properties across the world. Our elevated processes and Team Member training have been developed with RB, maker of Lysol and Dettol, to help The Waldorf Hilton guests enjoy an even cleaner and safer stay from check-in to check-out. New standards for Hilton CleanStay that will be rolling out soon include a Hilton CleanStay Room Seal to indicate that a room has not been accessed since being thoroughly cleaned and disinfected, "knock and go" dropped-off room service, and flexible housekeeping options.
The Waldorf Hilton General Manager, Guy Hilton said:
"We are delighted to be reopening and offering guests a comfortable, welcoming environment for a city staycation. We look forward to offering guests the chance to relax with us over the coming months and welcoming them back to The Waldorf Hilton. As we prepare to reopen, we have implemented Hilton CleanStay which provides guests with assurance and peace of mind during their stay.'
*Prices for the family package range from £395.00 to £549.00 whilst couples' packages begin at £370.00 to £499.00 and are available from July 6th.
Sew a Softie
This is a great family sewing book.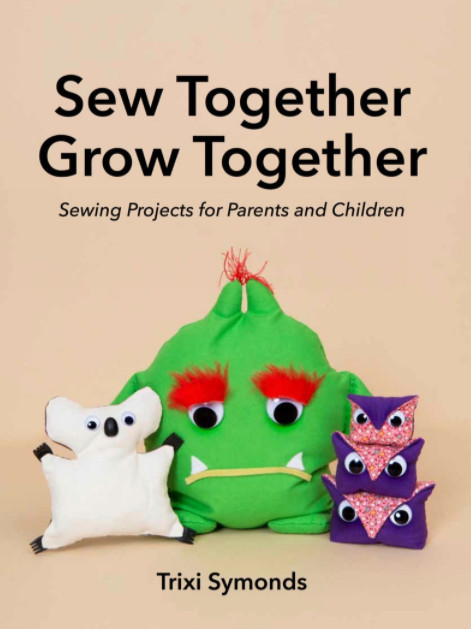 With Covid and many families in isolation, parents are enjoying spending quality time with their kids.
This is a fun book of simple hand sewing projects for parents, with no sewing skills, to do with their kids.
The Sew a Softie facebook group is also available for parents to ask questions if they need help with sewing problems.
www.etsy.com/au/listing/180157832/sew-together-grow-together-a-book-of?ref=shop_home_active_4
Smart Home Need
smarthomeneed.com

Smart Home Need, a social startup that encourages people to reconnect with their inner Needs (ex. sleep, workfrom home, security, healthy environment), and live a more meaningful life,starting from home. To do so, we bring together the disciplines of technology,philosophy and art in a single and unique digital platform.
Find them at www.smarthomeneed.com or@smarthomeneed.official(Instagram, Facebook, Twitter and LinkedIn).
Copenhagen Grooming, a Danish male grooming brand has some of the most innovative and incredible products for men. www.cphgrooming.com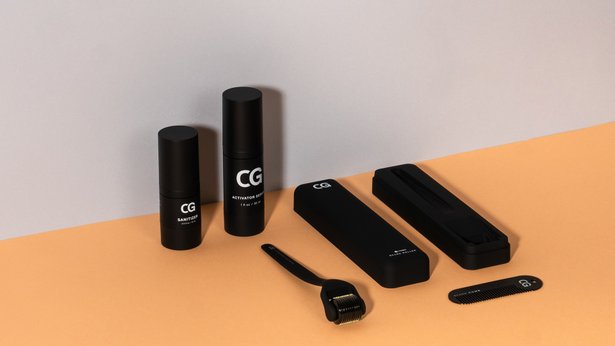 Copenhagen Grooming are trailblazers in the men's grooming sector with innovative products like the world's first Beard Growth Kit – a unique 3-step process scientifically proven to boost beard growth within 150 days. Other products In the CG universe, not only boost beard growth but also help maintain them.
The Danish based brand is now offering the below product range UK-wide, ensuring Brits can tame their unruly facial fuzz!
All listed products are available nationwide exclusively at cphgrooming.com
The latest product range includes:
Beard Growth Kit – £69.00
8AM Splash– £21.00
Cruise Control
Styling Balm – £23.00
Beard Hero – £29.00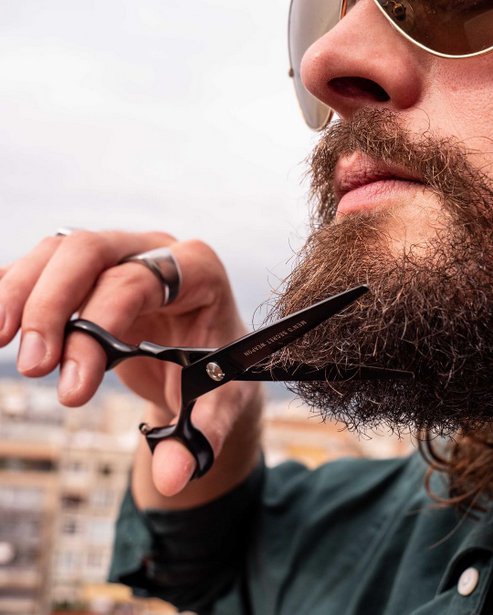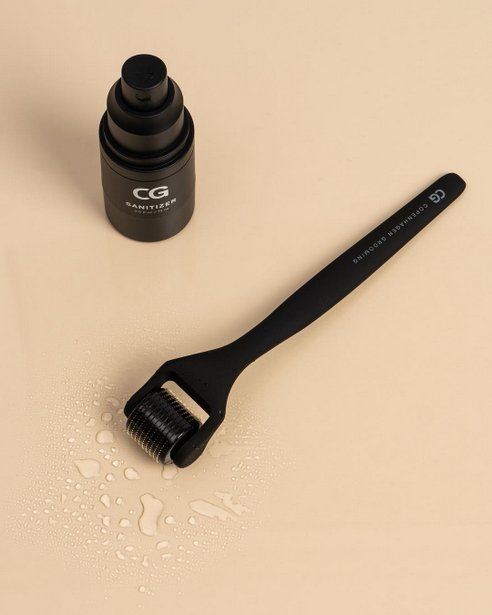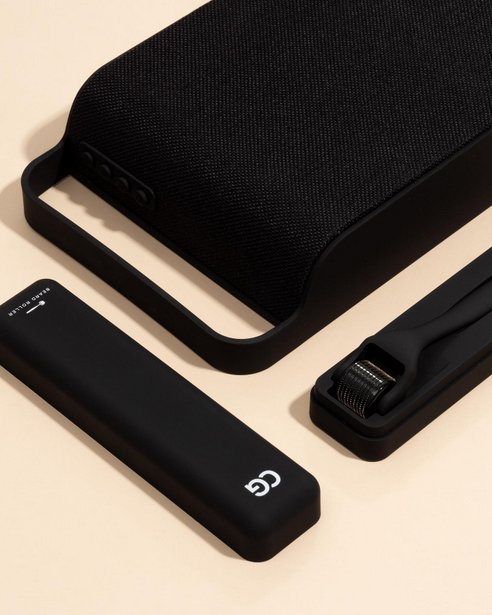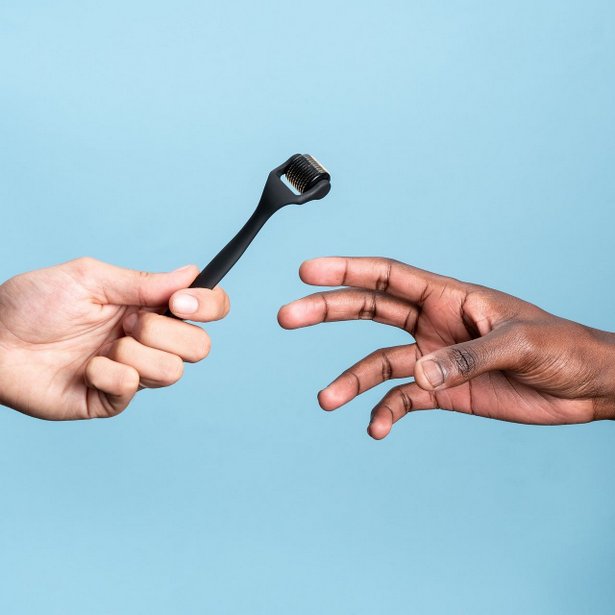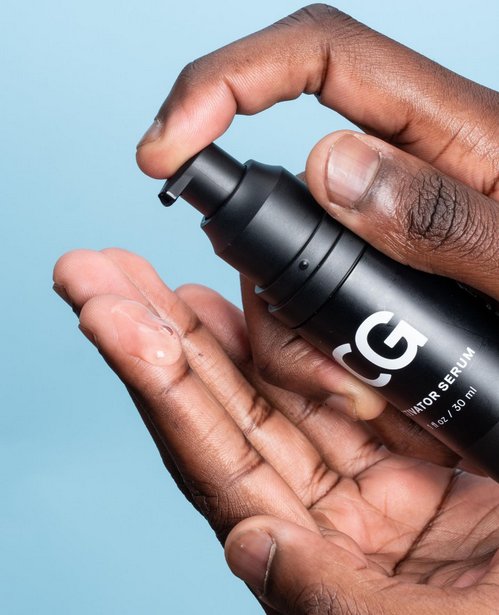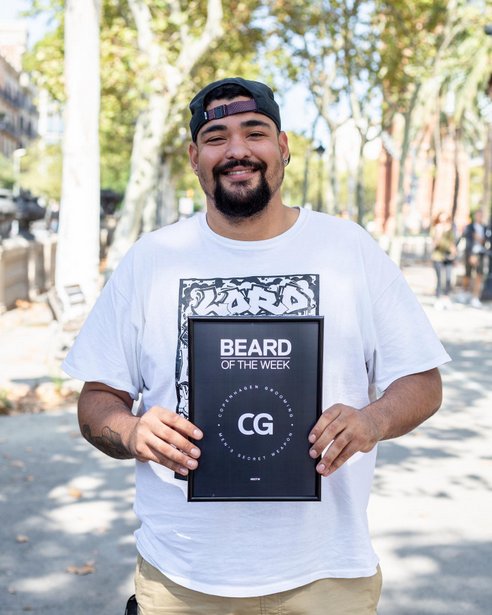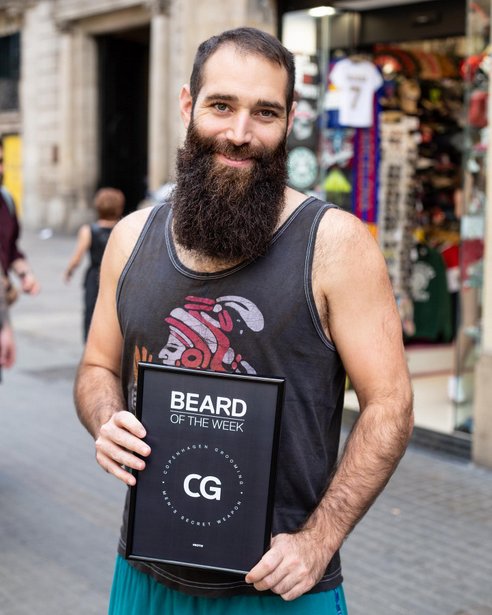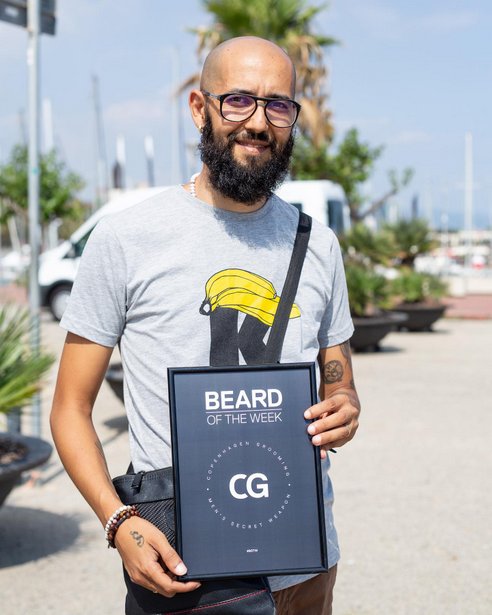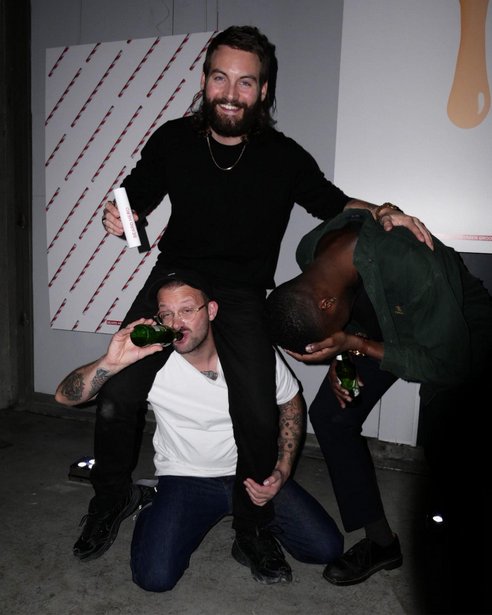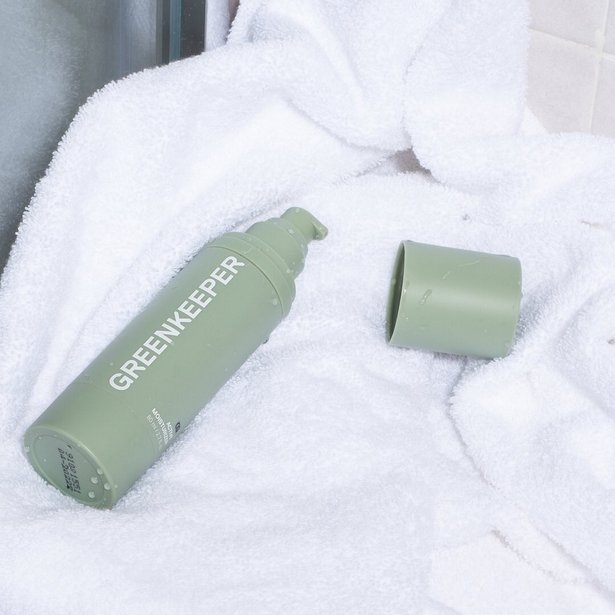 SCREENHITS TV LAUNCHES SUPER AGGREGATOR TO
STREAMLINE AT HOME VIEWING
Everything You Want To Watch In One Place™

Today ScreenHits Limited is delighted to announce the launch of its new app, ScreenHits TV, allowing consumers to manage all their streaming subscriptions, AVOD and Live Channels in one easy to use app. Consumers can now easily see what is trending, share recommendations with friends and manage their favourite content across ALL their subscriptions and content channels, in a simple, easy to use traditional EPG (TV Guide) with key cost saving benefits.
The new ScreenHits TV app will allow existing subscribers to the leading streaming platforms, such as Amazon Prime, Netflix, Disney+, Starz, HBO Streaming Services, BBC iPlayer, ITV Hub, BFI Player, MUBI, The Criterion Channel, Eurosport, HayU, Shudder, Kidoodle the ability to integrate their existing streaming platforms for FREE and watch Live premium TV channels and 1000s of shows and films with plans starting as low as £1.99/month. Consumers will also be able to bundle and save more than 25% with some of the leading premium OTT streaming platforms.
The new app provides consumers with increased transparency and control over how they manage their subscriptions all in one place.
The ScreenHits TV app launching 15th July 2020 in selected territories will be available on Samsung Smart TVs, Amazon Fire Stick, Apple Store, Google Chrome, Android and desktop.
CEO of ScreenHits TV, Rose Adkins Hulse said: "With hundreds of streaming services available, the consumer has too much choice and often gets lost in the vast array of content, creating subscription fatigue and content overload. The new app helps to streamline the viewing experience and unlike traditional cable solutions, customers can curate their channels and subscriptions, thus only paying for channels they actually want to watch versus contributing monthly to the channels they never watch."
ScreenHits TV provides a seamless streaming experience all from a single interface. It also allows for friends to share videos with each other and creates a carousel on their homepage to easily click and view the show they are interested in watching with the first episode FREE. The platform will also have premium live channels available to their customers later in the year."
ScreenHits TV, which launched in 2012 has worked with some of the world's leading studios and distribution / production companies to include Warner Media, eOne, Hasbro, IMG, BBC Worldwide and NBC Universal, to name a few.
For more info visit:
www.screenhitstv.com
Twitter: @ScreenHits
Instagram: @ScreenHitsTV
Facebook: @ScreenHits
ALDI CELEBRATES AWARD WINS WITH LAUNCH OF THREE NEW GINS

Aldi scoops five silver medals at the Gin Masters taking its drinks awards tally to over 270 in the past 12 months
Award winning range continues to expand with three new Haysmith's gins
New range includes Haysmith's Rhubarb & Ginger, which is half the price of similar premium brands
To gin or not to gin? Silly question. After adding another five silver medals from the recent Spirits Business Gin Masters to the ever-growing awards cabinet, Aldi is doing the unimaginable (and we don't just mean selling 10 million bottles of gin a year!). The supermarket is treating customers to yet more tasty gins with three new flavours joining the botanical Haysmith's range.
This month, the Seville Orange & Persian Lime, Mango & Passionfruit and Peach & Orange Haysmith's gins all nabbed silver medals at the internationally recognised awards. Landing on shelves earlier this year, Aldi's botanical gin brand, Haysmith's has continued to go from strength to strength, proving popular with shoppers and judges alike.
Fresh for this summer, Aldi's latest flavours include a classic London Dry, a fruity Raspberry & Redcurrant Pink Gin, and a popular pairing of Rhubarb & Ginger – all for under £15 and available in stores and online now!
Always striving to steal the limelight, one G&T at a time, Aldi continues to take on premium brands with the launch of the Rhubarb & Ginger variant. Retailing at £14.99, the brand-new tipple is nearly 50% cheaper than the price of Edinburgh Gin Rhubarb & Ginger, offering shoppers a huge £13 saving on the trendy flavoured drink[i].
Haysmith's Rhubarb & Ginger Gin (£14.99, 37.5%)
Available in stores and online now
The essence of rhubarb brings an initial sweetness with a tart crisp edge, whilst the ginger extract warms the palate for a full-bodied finish.
Haysmith's Raspberry & Redcurrant Pink Gin (£14.99, 37.5%)
Available in stores and online now
A perfectly balanced gin with a delicate sweet, fruity taste and a lasting citrus, raspberry and redcurrant flavour.
Haysmith's London Dry Gin (£14.99, 37.5%)
Available in stores and online now
The elegantly smooth and complex taste that you experience when you sip Haysmith's London Dry Gin is best described as bright citrus and juniper flavours, intertwined with a delicately refined finish.
Whether you're looking for the perfect tipples for an at-home bar or just fancy something new, shoppers can head to their local Aldi store or online at www.Aldi.co.uk/spirits for the supermarket's full range of spirits for the season ahead.
Box42
Unique bank holiday experience, at home!
thebox42.co.uk

Box42 – a date night subscription box for couples. With the uncertainty around the bank holiday weekend, they think Box42 would be a great way for couples to connect and celebrate date night, without needing to leave the house.
They actually got the idea for Box42 during lockdown, when they found their own relationship suffering with the lack of quality time to spend together. So they designed a box which comes with a new theme every month, creative couples activities, independent brand snacks and drinks, a Spotify playlist, optional dinner and cocktail menu, and much more! Each box is specifically designed to help couples communicate, connect and have fun together in a new and memorable way.
A great idea for the Bank Holiday weekend, for couples who can't (or don't want to) leave the house!
Escape the City at Conifox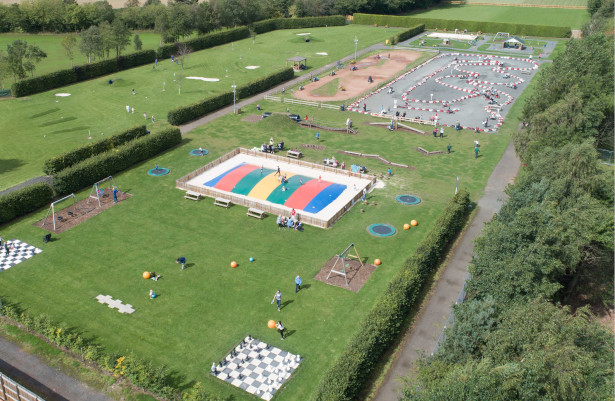 Situated on the outskirts of Kirkliston, 5 minutes from Edinburgh Airport and only 20 minutes from the City Centre, Conifox is the perfect place to have some family time with kids of every age.
Speed around their pedal go-kart race track or get rough with off-road pedal tractors. Or why not try their 9-hole footgolf course, giant jump pillow, trampolines or giant sand pit. With so much to do you can stay all day!
Then after building up an appetite, enjoy the Stables Bistro's delicious food and drink or visit at the weekends to eat a sizzling BBQ (weather dependent).
Coming soon there is an exciting new activity centre with an indoor soft play, baby room, 3 party rooms, cafe, 200 seater function suite and much more.
An ideal venue for school group outings, corporate fun days and birthday parties, there's plenty of space for everyone to enjoy. There are also lots of exciting events throughout the year, to find out more visit their Facebook page:
@conifoxadventurepark or www.conifox.co.uk.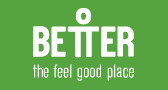 Barking Trampoline Park:
Adult £11, Junior £9, Adult + Under 5 £11 –
Swindon Oasis Leisure Pool:
£10.00 per Adult, £8.00 per child & Under 3's go free.
Swindon Link Centre (Ice Rink and Trampoline Park):
£11.00 per adult, £9.00 per child & Under 5's go free.
Newquay Trampoline Park and Waterworld
£8.50 adult and £7.50 child.
For all venues, go to www.better.org.uk
Packing up a coffee thermos and heading out to explore your surrounding countryside
Wil Carcamo, Caribe Coffee Co. +447903 344622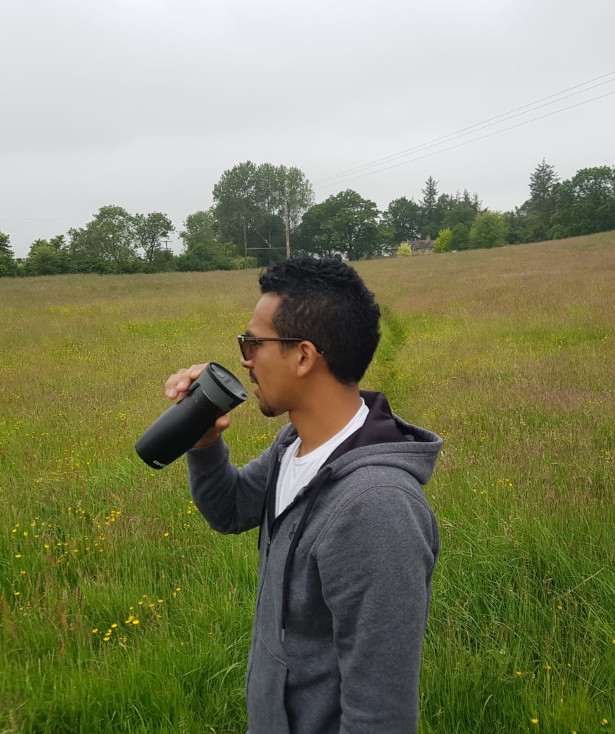 It's looking like holidays abroad this year won't be a first choice for many of us. So our attention turns to what our British counties can offer. We are lucky here at Caribe Coffee Company's Roastery to be at the gateway into Northumberland's beautiful countryside and we like nothing better than exploring the footpaths, bridleways and byways our county has hidden away.
It all starts with a quick search online to pick out a walk to explore; weather permitting of course! There's plenty of free websites that can give you suitable map and access information. We tend to use footpathmap.co.uk which gives us excellent map visuals; we make sure there's suitable parking nearby (check the weather again!) and set off. We always take our thermos with coffee because inevitably there is always an oppurtunity to stop and rest and to enjoy the surrounds of a silent, looming forrest or a beautiful hilltop landscape view. There's something so invigorating and refreshing about being out in the countryside, that feeling that you're the only people on earth.
Whenever possible we take our little boy Maddox along for the fun, Maddox is disabled and cannot walk so we pack him up a child's rucksack and we take turns carrying him, he's getting heavy but we don't let that stop us, he loves the sights and sounds of nature as well as grabbing mummy and daddy's hair from his comfy position.
We cannot recommend enough making the most of your surrounding countryside, exploring is fun as well as good for your health!
Ellie Carcamo BSc(hons) RVN MBA
Wookey Hole Caves – the perfect fun-filled trip full of attractions!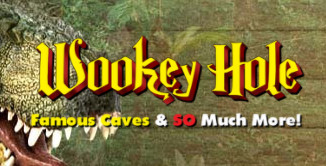 Wookey Hole offer over 20 Fantastic Attractions included in the one day ticket! Looking for a fantastic Somerset Attraction? A visit to Wookey Hole – Somerset includes a trip to the caves and over 20 other fantastic attractions making it a truly memorable occasion for all the family and a great Somerset day out. Enjoy an amazing Wookey Hole Guided Cave Tour – For centuries people have been marvelling at these astounding caves and their natural beauty.
Wookey Hole is the perfect UK staycation, offering beautiful lodges to make a weekend of your trip!
Welcoming over half a million visitors each year, Wookey Hole is renowned for offering guests a unique and memorable experience throughout its historical caves and tours, seasonal events and 20 fantastic attractions within the venue. For more information about Wookey Hole and its famous attractions, please visit www.wookey.co.uk.
Blenheim Palace – www.blenheimpalace.com
Blenheim Palace is giving families a huge summer boost by offering free entry for up to four children from the same household until the end of August.
Running from 22nd July until 31st August, an adult Palace, Park and Gardens ticket, will qualify for up to an additional four free child entries (age 5-16), each worth £16.50, to the Oxfordshire UNESCO World Heritage Site. Open daily.
Flambards Theme Park – www.flambards.co.uk
Adult: £21.95 Child: £15.95 – save 10% off these prices online.
Flambards Theme Park, Helston, Cornwall is a great family fun day out with plenty of great things to do! Brave the sky-high thrill rides and the traditional rides in Ferdi's Funland. Discover dinosaurs in the Jurassic Journey and uncover fossils in the Dino Dig. Step back in time in the life-size Victorian Village and experience Britain in the Blitz in the award-winning Indoor Attractions. Enjoy Cornwall's best day of the week – whatever the weather. There is plenty to enjoy even on those rainy days.
Open daily for summer holidays.
Lightwater Valley Theme Park – www.lightwatervalley.co.uk
Adult: £14.50 Child: £14.50 – summer sale prices
With over 30 rides and attractions for all ages, Lightwater Valley in Ripon, North Yorkshire, is bursting with fun and adventures for the whole family to enjoy on their day out in Yorkshire. We are delighted to be able to welcome visitors back to the Park this summer and we will be focusing on running the rides which are more suited to a younger family audience. As well as this we have added in additional measures to keep our visitors and staff safe during the season. For more information please visit our news page. While most of the rides will be open we are keeping The Ultimate, Raptor Attack and Apollo ride closed. The indoor play areas will also be closed at this time. There is a wide selection of rides and attractions and you can explore on your day out. Younger families will love the wet 'n' wild fun on the Wild River Rapids, and swashbuckling adventures aboard speedy Skull Rock and the tummy-tickling Flying Cutlass. Plus jump around on the huge Jumpin' Jacks bouncy pillow. There is also fantastic family fun rides and attractions; including the Lightwater Express train ride around the park, Eagle's Creek Farm tractor ride, a selection of fairground and water rides, plus the Adventure Playground and Mini Sand Diggers.
Open daily for summer holidays.
Birdland Park & Gardens – www.birdland.co.uk
Adult: £10.95 Child: £7.95 -under 3's are FREE.
Discover an amazing world of birds and their Jurassic ancestors on your day out in the Cotswolds.
Birdland is set in nine acres of gardens and woodland, creating a picturesque canopy for the winding River Windrush. Meet over 500 birds from magical owls, large cassowary and rare species such as the Waldrapp Ibis. Spot flamingos, pelicans, cranes and waterfowl that live in our riverside habitats with many more inhabiting over 50 aviaries. Meet England's only breeding group of King Penguins and the comical Humboldts. Explore the Out of Africa area and meet hornbills, village weavers and many more amazing birds from across the continent. Venture into thewoodland and meet life-sized dinosaurs lurking between the trees in the Jurassic Journey area. Don't miss the newest edition to the Cotswolds attraction, the Pandemonium of Parrots. Be amazed by vibrant and colourful parrots from macaws to lorikeets in their brand new enclosures for 2020.
Open daily – timed tickets available online.
Treasure Trails – www.treasuretrails.co.uk
£9.99 for a downloadable trail to complete as a family – (+P&P for printed booklet)
Murder Mysteries, Spy Missions and Treasure Hunt themed self-guided walks will entertain everyone from budding double agents to retired Miss Marple's. Discover secrets of your hometown or uncover stories in places further afield, looking out for clues and solving riddles along theway. With all this great weather it's the perfect excuse to brush off your walking boots and go on a self-guided adventure with friends and family, from city to village and coastline to countryside. Providing perfect solution for a socially distanced, fresh air, cultural and fun packed experience on your doorstep – or in the locality.
Priced at £9.99, suitable for groups of up to 5 and lasting roughly 2 hours.
Families can visit treasuretrails.co.uk to find out more and to download one of more than 1,200 Trails across the UK. As well as the popular walking trails, there is also a series of trails by bike.
At Sous Chef they specialise in cooking ingredients and equipment for the home cook and professional chef alike. They have lots of great gift ideas for August Bank Holiday weekend, such as this quality leather apron from Dutchdeluxes that can be worn enjoying the sunshine in the park with a truly portable Thuros BBQ, or staying in and making your very own homemade sausages (all pictured below)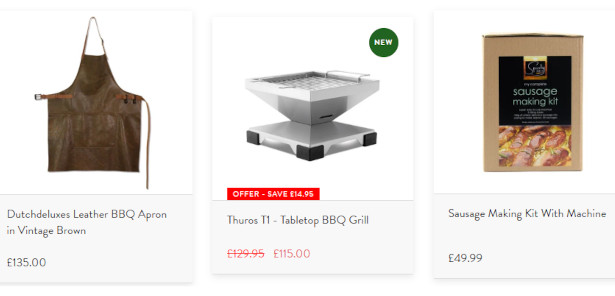 The great thing about the Thuros BBQ in particular is that you can attach extra parts to get the most out of the bbq, including skewer attachments, lids, wind deflectors, and more. You can see the full range here: www.souschef.co.uk/collections/thuros-bbq-smokers
Its Mint to be! Celebrate International Rum Day with Aldi
With the rum-aissance well and truly underway, there's no better time to celebrate the popular tipple than International Rum Day (16th August), and Aldi's latest concoction will have shopper's 'rum'-ing to the drink's aisle in no time.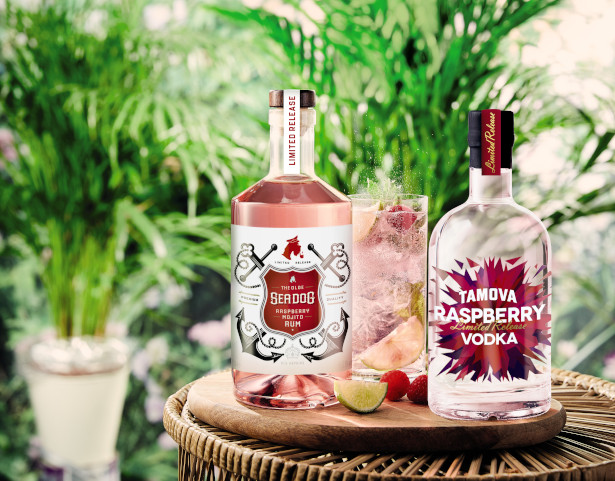 Launching as part of the August Spirits Festival, the new Raspberry Mojito Rum (£14.99) offers a delicious twist on the classic mojito cocktail with its fresh, colourful and juicy raspberry ingredients. Recently revealed as one of the nation's favourite cocktails[1], shoppers can simply pour the pink-hued ready-made rum cocktail over ice, crushed lime juice and sugar and garnish with mint leaves for that perfectly refreshing summer tipple.
That's not all, Aldi's own-label rum range has been praised by industry experts from the prestigious Spirits Business Rum Masters as one of the world's most highly regarded in blind tasting competitions. Judges awarded the Sea Dog Premium Spiced Rum (£14.99) a coveted Gold medal, crowning it one of the best rums in the world because of the drinks unique notes of sweet vanilla, warming spices, coffee and a citrus lime kick – finished with a deep and flavoursome aftertaste.
The Raspberry Rum Mojito sits alongside a host of refreshing tipples as part of the new August Spirits Festival range, and is available online from Sunday 2nd August and in stores from 6th August.