The Love Story 2nd Edition Edition
by Stenetta Anthony (Author), Cecille Kaye Gumadan (Illustrator), Eric Gonzales (Illustrator) On Amazon >> www.amazon.com/Love-Story-Stenetta-Anthony/dp/1975712447
Leaving your home to fulfill your Father wishes can sometimes be difficult. This is what occurred in The Love Story. A Son had to leave the home he had always known and go to an unfamiliar land. Where he knew he had to accomplish his Heavenly Father's purpose, regardless of how hard it would be. Even to the point of sacrificing his life.
Author Biography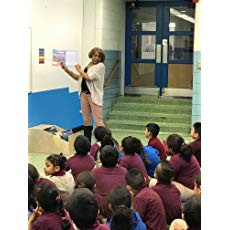 Stenetta Anthony is a native Chicagoan, the eldest of four children. As a way to keep her siblings entertained, Stenetta would tell them stories oftentimes adding her own unique flair. As she got older she never lost her desire to tell stories and engage with children in a dynamic way. While working as an educator Stenetta was asked to create a special curriculum for her primary classroom; little did she know what would happen as a result of that simple request? Not only did she create the curriculum, but her first children's book; The Love Story was written and published.
Stenetta has a Bachelor's degree in Educational Leadership Studies from Grand Canyon University.
Stenetta currently resides in the Chicagoland area with her loving husband while enjoying being a grandmother.
The quote that fuels Stennett's desire to write comes from Mary Poppins "In every job that must be done, there is an element of fun."
Stenetta can be reached at www.stenettaanthony.weebly.com