Smashers Get ready to smash the ball & collect 'em all with Smashers – the hottest new collectables from ZURU! Smashers have over 100 wacky collectable characters, which can only be found in the innovative Smashball that puts the action right in your hand!
FACEBOOK | INSTAGRAM | YOUTUBE | TWITTER | PINTEREST | LINKEDIN
Smash open the Smashball to reveal your character hidden inside. Smashers Series 1 is all about sports and includes both "good and bad" sports characters, along with limited edition and very rare figures to find and collect! Battle against the Bad Sports to earn Smash Points and become a Smasher Elite! Just throw, smash, and surprise! The line includes the Smasher 1-Pack (SRP $2.99), Smasher 3Pack with 2 Smashers hidden in Smashballs (SRP $4.99), and the Smasher 8-Pack with 6 Smashers hidden in Smashballs (SRP $9.99). The Smashers Tin comes in two versions, Football and Basketball, and contains a Limited Edition Smasher (SRP $7.99), and the Smashers Team Bus also comes in two versions, Football and Basketball, and contains 2 Limited Edition Smashers (SRP $19.99). Ages 4+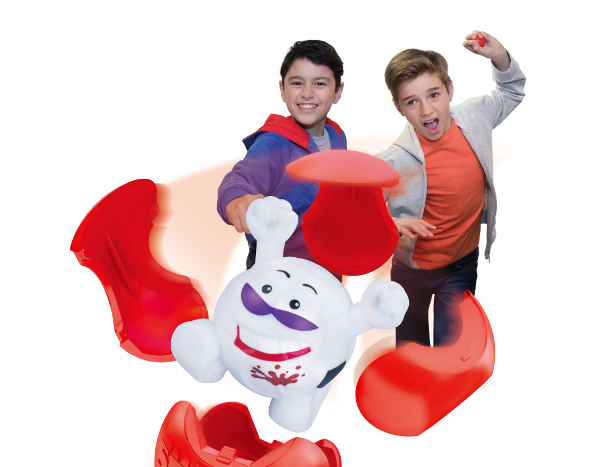 About ZURU
ZURU is a disruptive and award-winning company that designs, develops, manufactures and markets innovative toys. Inspired by kids and imaginative play, ZURU is one of the fastest growing toy companies and is known for their agility, creativity and new-age manufacturing techniques. The company employs more than 400 staff, has 10 offices and supplies most major retailers in 120+ countries. ZURU has delighted millions of families all over the world through partnerships with entertainment properties, including Nickelodeon, Disney, Universal Studios and DreamWorks as well as successfully building their own global brands such as Bunch O Balloons™, ZURU Fidget™, Mayka™, X-Shot™, Robo Alive™, Micro Boats™ and Hamsters in a House™. Let's reimagine play, everyday!
Visit us at www.zuru.com, Like us on Facebook @ZURUToysCompany, or Follow us on Twitter @ZURUToys.