Summer Lovin' Lip Balms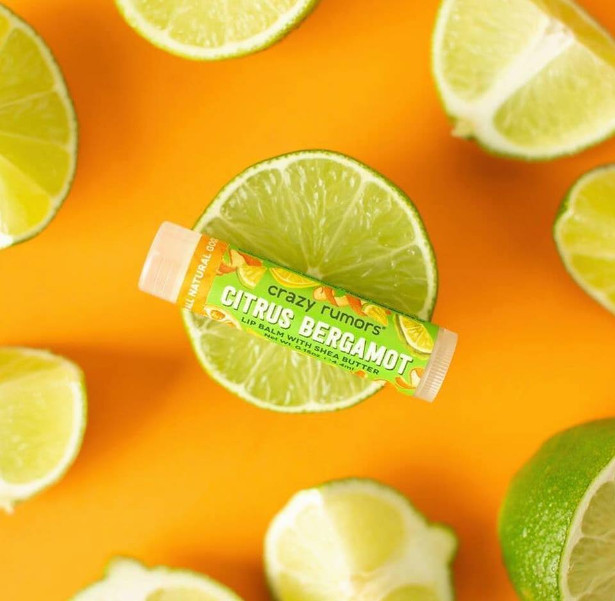 FACEBOOK | TWITTER | INSTAGRAM
Crazy Rumors lip balms are preparing to pukka-up this summer with their seasonally flavoured lip balms. A swipe of zesty, fruity and sweetie balms will keep your lips hydrated and in pouting-condition throughout the summer.
Blended with 100% natural and vegan ingredients, Crazy Rumors heals, protects and moisturises with the help or organic shea butter, macadamia seed oil and extra virgin olive oil.
Pina Colada, £3.99 nothing screams summer more than the taste of a fresh Pina Colada. Recreate the flavour with a blend of juicy pineapple and creamy coconut.
Banana Split, £3.99 taste the sweet flavours of bananas, chocolate and strawberries, topped with a sweet vanilla cream.
Citrus Bergamot, £3.99 bright, Italian bergamot bliss! A mixture of the ripest lemons, oranges, limes and grapefruits to give your lips
an exhilarating sensation.
Mint Lemongrass, £3.99 like Thailand in a tube! An exotic, refreshing favour of the freshest mint and crispest lemongrass.
Crazy Rumors available online from www.lovelula.com , www.crazyrumors.co.uk, Amazon.co.uk, www.makeupwithoutmalice.co.uk,