SENDING LOVE & PROTECTION TO YOUR VALENTINE
INTRODUCING SUPER STYLISH, DELUXE AND COVETABLE ….HANDiBAC LIMITED EDITION 'LOVE': handibac.com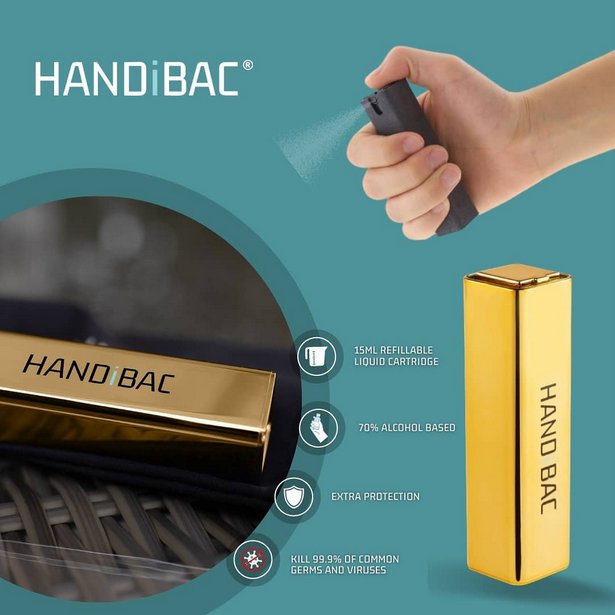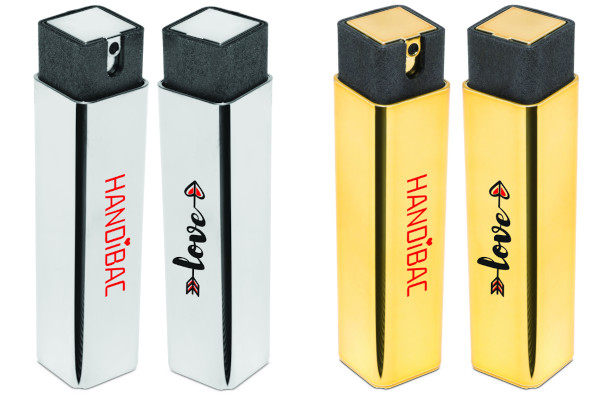 Say I love you and stay safe with NEW HANDiBAC 'LOVE' Fighting against germs & viruses is a 24/7 battle at present, but your hand sanitiser doesn't need to be boring. Now offering a romantic and luxe twist on a 'new normal' basic, HANDiBAC is the must-have super stylish, chic and highly covetable 3-in-1 hand, surface and screen, refillable pocket sanitising spray. The perfect item to keep in your bag or pocket at all times, HANDiBAC 'LOVE' LIMITED EDITION makes a brilliant and highly useful gift for your Valentine too.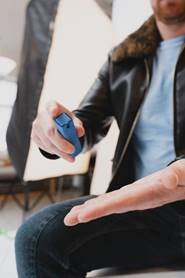 Spelling doom for germs but peace of mind for humans, HANDiBAC 'LOVE' is a virus-busting pocket spray containing a minimum of 70% alcohol plus aloe vera and vitamin E for hydration, promising at least 200 SPRAYS per refillable 15ML liquid cartridge.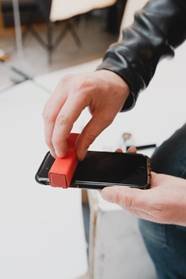 If that's not enough to perk up your mood, for each set you buy on-line, the brand donates one device and a 15ml refill cartridge to NHS staff, School Teachers and health workers as part of HANDiBAC'S ongoing 'ONE-FOR-ONE MISSION'
With stylish silver and gorgeous gold to choose from, the HANDiBAC 3-in-1 pocket sanitising spray is available in three uplifting, mood-enhancing scents with added Aloe Vera and vitamin E to make it gentle enough for even the most sensitive skin and costs £20 for a kit which includes five refills which include the hand and surface spray device with a microfibre covered case and five 15ml refill cartridges, all kits come presented in a microfibre carry pouch.
Choose your scent:
· Vanilla Very Vanilla
· Opulent Pomegranate
· Wild Mint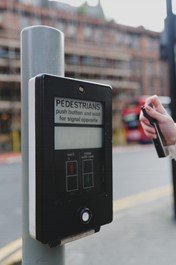 These nifty sprays are powerful enough to kill 99.9% of germs on hands, screens and surfaces with a simple spritz and swipe but they will not damage fragile smartphones, tablets, computer screens or games consoles. No need to throw away the dispenser once empty, because the 15ml liquid cartridges are replaceable or refillable and manufactured from recycled plastic, making this the only sanitising device of its kind in the world.
Clearly the chicest hand sanitiser around, HANDiBAC is compact and can be taken anywhere you go, and the 15ml liquid refill cartridge within the device allows you to carry it onto flights too. So no matter where you are, you can now make your own personal environment safer.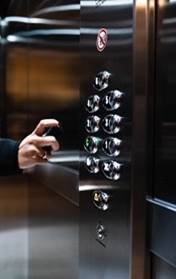 And if you're miles away from each other , HANDiBAC will arrange to send directly to your loved one.
irections & Easy Steps – How to use Handibac step by step
Available from www.handibac.com
Direct shopping link: VALENTINES HANDiBAC 'LOVE' 3-in-1 KIT's – Handibac