Enjoy the great benefits of myofascial release at home with this easy to use self-help myofascial release (MFR) kit (£20) >> paincareclinic.co.uk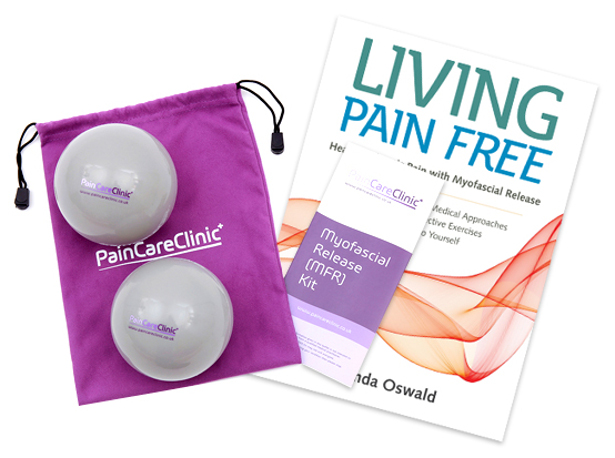 FACEBOOK | TWITTER | LINKEDIN | YOUTUBE
Additionally! This book Living Pain Free by myofascial release expert Amanda Oswald is about to add an entirely new dimension to understanding sports injuries and chronic pain, and as such would make for a brilliant way to escalate New Year focusing!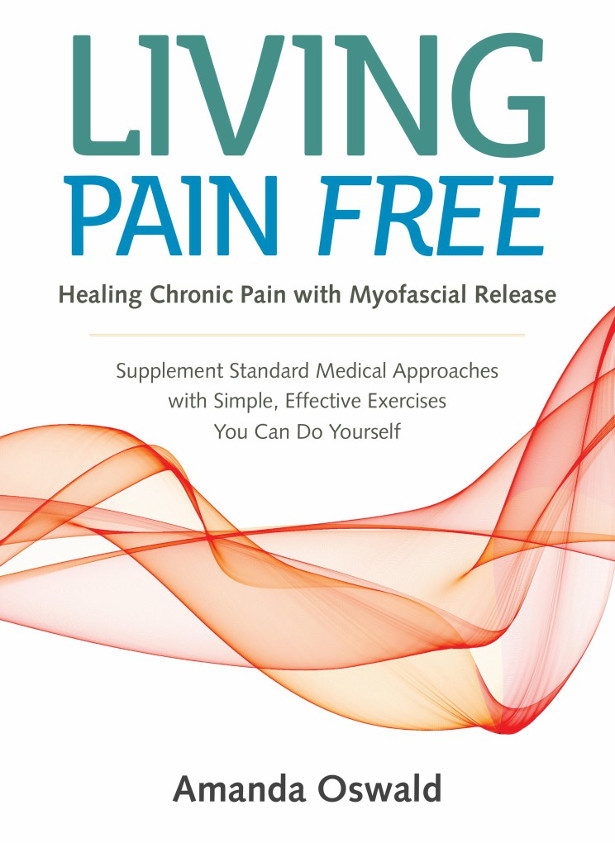 Living Pain Free by myofascial release expert Amanda Oswald is about fascia – the connective tissue in our bodies. New scientific research, techniques and therapies are finally allowing us to understand fascia's role in the body, and Oswald's book is a turning point in bringing this information to public knowledge.
This is accessible science writing at its best. It's also a self-help guide, including exercises and practical techniques which help to restore health and eliminate pain, and which are especially ideal after the stresses of the festive season.
Myofascial Release Kit – Retail £20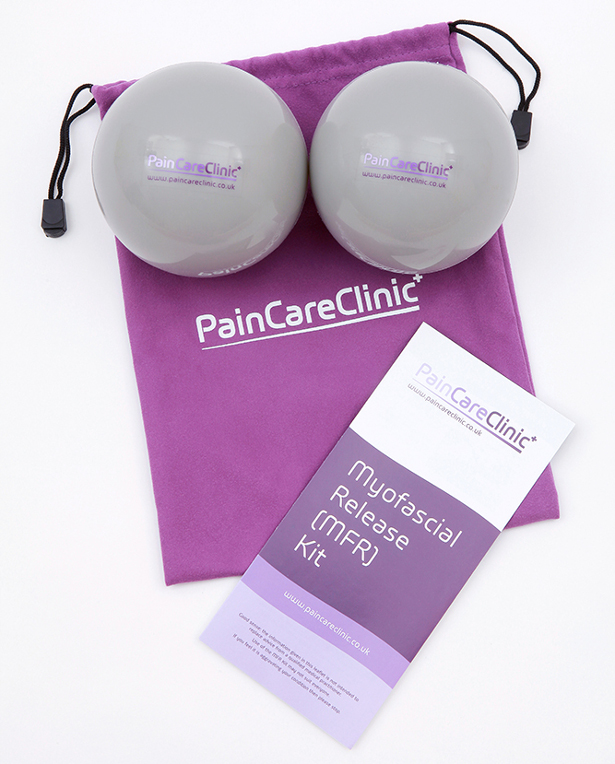 Enjoy the great benefits of myofascial release at home with this easy to use self-help myofascial release (MFR) kit.
The Myofascial Release (MFR) Kit contains:
2 x inflatable PVC MFR balls.
1 x soft fabric bag.
1 x information leaflet, including suggestions for use.
The MFR balls are specifically designed for use on any area of the body. They are a simple but effective tool for applying just the right amount of pressure to fascia, muscles, and trigger points to ease myofascial restrictions, tightness, and muscle spasm, and to relieve pain.
Working with the MFR Kit, you can do your own myofascial release and help break down the myofascial restrictions that are causing you pain.
Even when you are pain-free, the MFR Kit can be used regularly to help prevent future build-up of myofascial restrictions.
The Myofascial Release Kit is available from paincareclinic.co.uk and amazon.co.uk.