Sea Change: Second in the Castleby Series by J.M. Simpson
Sinister undercurrents at are work in the seaside town Castleby. A young boy goes missing and another dies in suspicious circumstances.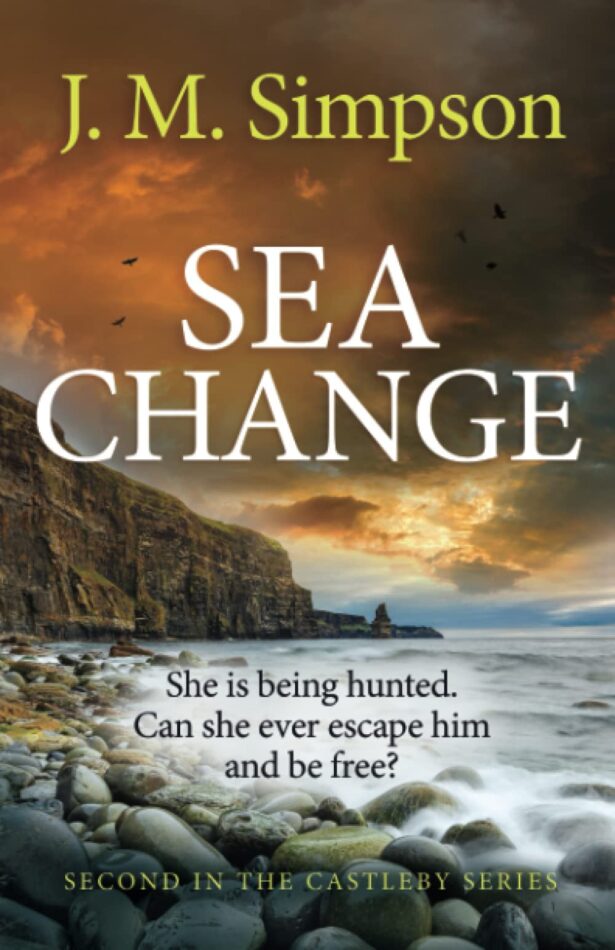 Jesse Stevens believes she is safe after escaping from a madwoman who tried to kill her. But soon her worst nightmare returns. Her ex-partner has escaped from prison and is hunting her. She believes he will find her and kill her this time.
Ex-special forces soldier Rob Fox (Foxy) moves to Castleby to live a quiet life, cope with his grief and forget his past. He becomes friends with Sophie Jones who has returned to Castleby to look after her father, while she desperately waits for news about her soldier husband, who is missing in action. Sophie is unexpectedly attacked, unearthing a twenty-year-old unsolved murder.
Two local thieves steal from the local mafioso and pay the ultimate price, leaving the police with a rising body count and a missing boy to find.
Mystery, suspense and drama continue in the second of the Castleby Series.
Early Reviews:
"This is as unputdownable as the first in the series."
"This flowed beautifully from the very first page, I just didn't want it to end because the characters are so real you could almost reach out and touch them. I absolutely loved it."
"I love this story! I want to move here and be part of their lives. This is fast paced and punchy and I read it in two sittings. It was incredible."
"This was a great second in the series, but could be read completely independently. The characters are absolutely impeccable. The plot is brave and fast paced. Brilliant."
"I feel bereft now I've finished it. I miss the characters and Castleby. I loved the plot line and all the twists and turns – absolutely chilling in some ways and joyful in the next."
See more & buy @ :- www.amazon.co.uk/Sea-Change-Castleby-J-M-Simpson