Ryan's World Mystery Mini Egg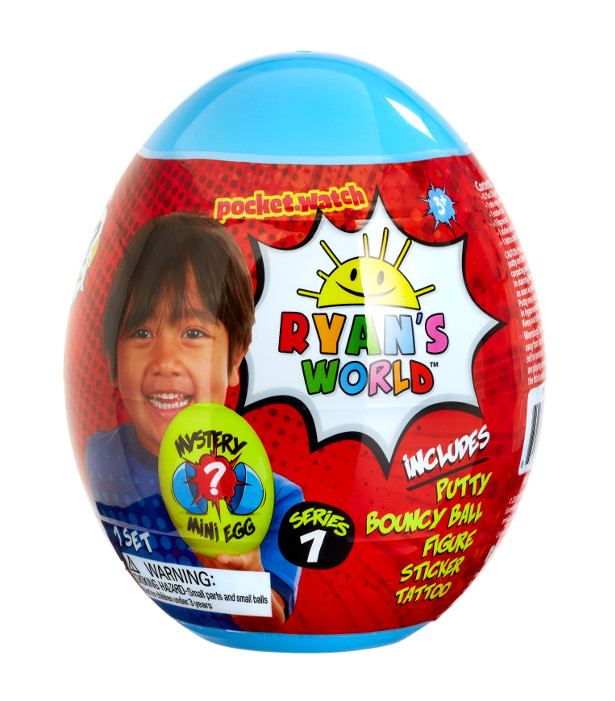 As you may already know, Ryan is the world's No. 1 YouTuber. His toy range has just been released in the UK and these eggs are a great Easter alternative for parents after a non-chocolate option. Each Mystery Mini Egg contains a mystery figure, bouncy ball, mystery putty and stickers,  RRP £14.99.
© 2019 RTR Production, LLC, RFR Entertainment, Inc. and Remka, Inc., and PocketWatch, Inc. All Rights Reserved.