"ROADRUNNER" RUGBY PLAYER ROB BURROW LAUNCHES CHARITY BEER WITH SEVEN BRO7HERS… www.sevenbro7hers.com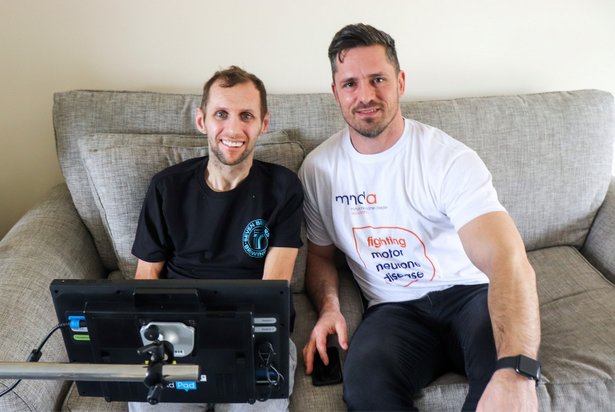 SEVEN BRO7HERS BREWING CO has teamed up with rugby league legend Rob Burrow to launch a limited-edition charity lager to raise money for the MND Association.
Launching in March, this classic, crisp, craft pilsner is 5% ABV and the perfect pint to enjoy this year's rugby league season.
The can – signed by the former Leeds Rhinos player – plays homage to his famous number seven position on the field and MND charity colours.
Always known for being one of the smaller players but quick on his feet, Burrow requested the vegan pilsner be called 'Roadrunner' after a playful nickname he was coined on the pitch.
Rob Burrow, an eight-time Grand Final winner with the Rhinos from 2004 to 2017, was diagnosed with Motor Neuron Disease in December 2019.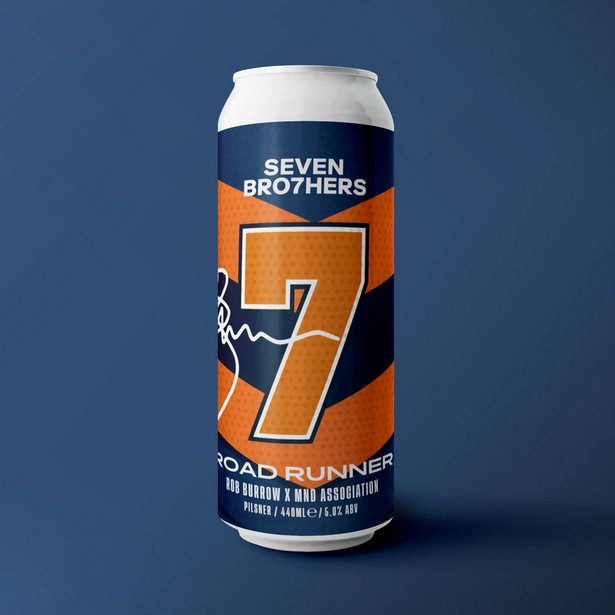 He has become a high-profile ambassador for the MNDA and was awarded an MBE in the latest new year honours.
Father-of-three, Rob Burrow said: "I'm so proud to have a beer named after me by SEVEN BRO7HERS. The name came from Rugby League commentator Michael Stephenson MBE, he would often refer to me as the 'Road runner'."
Speaking about his condition, Rob added: "I'm doing okay and feeling good. I'm slowly deteriorating but my head is in a good place, I am always optimistic and feel really good about my future. I'm thrilled that some of the people suffering from MND will be able to benefit from the proceeds of this beer."
Challenge Cup final winner and former England Rugby League star, Nathan McAvoy of SEVEN BRO7HERS BREWING CO, said: "To us Rob is one in seven million, an amazing player and family man, doing a fantastic job to raise awareness in the fight against this awful disease. It has been an honor to collaborate with Rob to bring to life his sporting legacy on the can.
"It is hard to not be incredibly moved by his story, and we hope everyone supports the beer as all proceeds will help to tackle MND and fund research for cures."
Roadrunner is available exclusively on the SEVEN BRO7HERS as a web shop in cases of six for £18.
The 440ml cans will be available to order from March 22. The brewery will be donating 60% of the profits from the beer to the MND association.
The brewery was founded in 2014 by McAvoy brothers, Guy, Keith, Luke, Daniel, Nathan, Kit, and Greg, inspired by their dad's home-brewing in their cellar at home.
For the full interview with Rob Burrows and Nathan McAvoy head to www.sevenbro7hers.com/roadrunner/