Introducing Revolupin: Food for the Future for Veganuary and Beyond. www.lupinfood.com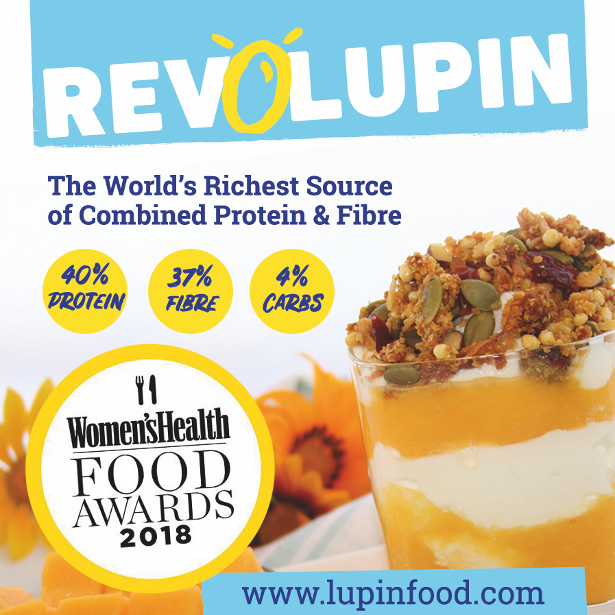 Introducing Revolupin: Food for the Future for Veganuary and Beyond
If you're trying to include more plant-based foods in your diet, you might be interested in lupins. Lupins are the largest legume (pulse) crop grown down under, and they're also one of the world's richest sources of plant-based protein and dietary fibre (1). They contain three times more protein than eggs and three times more fibre than oats.
Lupins are also a good source of a range of micronutrients including calcium, magnesium, potassium, and iron. Due to it being naturally gluten-free, lupins are a great substitute for wheat flour and are often used in gluten-free products and recipes, meaning it's suitable for most people's diets.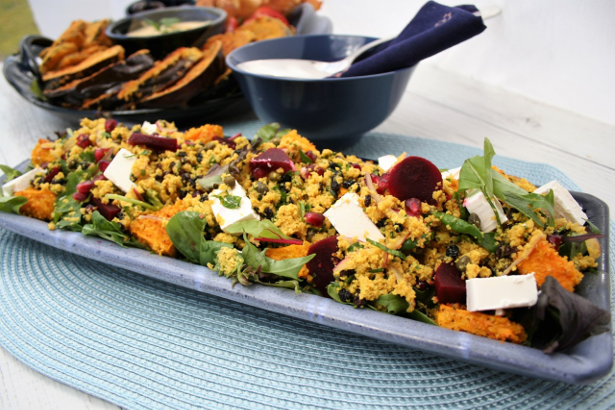 Lupins are a popular food in many Middle Eastern and Mediterranean countries. Revolupin have developed lupin flours and flakes which can easily be incorporated into your favourite recipes. Revolupin flakes take just three minutes to cook, making them a quick, convenient and healthy food to include in your diet.
You might like to include lupins in:
Porridge & muesli
Dips and sauces
Crunchy coatings and toppings
Baking
Salads and stir-frys
Stuffing, burgers and patties
Flapjacks and energy balls
Lupins pack a punch in terms of their nutritional content; they're high-fibre, high-protein and low-carb. They're also versatile, quick and easy. Even better, there's a fast-growing evidence base to suggest that they're good for us too, especially in those looking to improve heart health, lose weight, or optimise their gut health.
Packed full of protein and fibre, Revolupin Flakes help you feel fuller for longer! Studies have shown that adding lupin to a meal increases satiety (the feeling of fullness) and lowers the body's total energy intake throughout the day. Two small randomised controlled trials (gold-standard clinical evidence) found that lupin-enriched bread increases satiety and reduces calorie intake compared with standard white bread (2).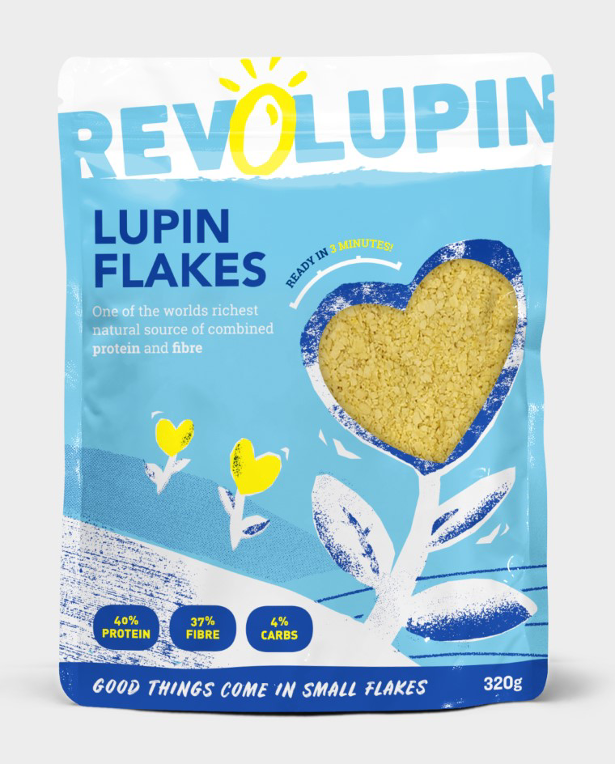 Studies also demonstrate that adding lupin fibre into the diets of healthy adults results in beneficial effects on gut health; it stimulates healthy bacterial growth (3), improves markers of healthy bowel function (4), and may reduce risk factors for colorectal cancer (5).
Dr Joanna McMillan, Dietitian and Leading Health Expert says: "lupin is exceptionally high in protein and fibre which makes it a good addition to your baked goods, smoothies, breakfast or salad. Dietitians have been raving about lupin lately!"
References:
1. www.sciencedirect.com/science/article/pii/S0023643814003156
2. www.ncbi.nlm.nih.gov/pubmed/17093146
3. www.ncbi.nlm.nih.gov/pubmed/16763747
4. www.ncbi.nlm.nih.gov/pubmed/16469156
5. www.ncbi.nlm.nih.gov/pubmed/24060277
6. www.ncbi.nlm.nih.gov/pubmed/18028245
Revolupin flakes are currently available to purchase at www.lupinfood.com and cost RRP £9.99 (inclusive of p&p). Use the introductory code: WINNERS for a 50% discount.
For further information, please visit: lupinfood.com